Hey you! Yeah, you! Do you have a year or at least a winter free? If not, better find a way out of work because the Southeast Asia bucket list is the ultimate adventure, and missing it may result in a severe case of wanderlust. It would take you to extraterrestrial places, introduce you to vibrant cultures, and leave you the fondest memories. The exotic experiences, coupled with the region's pristine nature, are a recipe guaranteed to bewitch even the most pretentious travelers.
There are so many places and adventures that could've made it into this Southeast Asia bucket list. I realized that your time is limited, though, so I capped it at 50. The list is not the most complete one out there, but you may rest assured that the experiences here are the cream of the crop.
Are you ready for your dose of wanderlust?
Here we go!
Indonesia Bucket List Experiences
We start our journey in Indonesia. Nicknamed Land of Giants, the archipelago-nation, offers some of the most diverse attractions on the globe.
Relax in Bali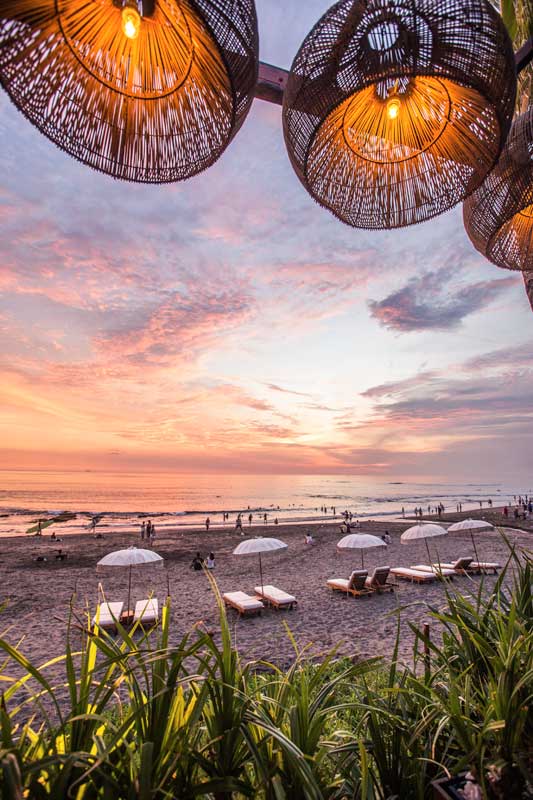 World-renounced for its chilling capabilities, nothing beats the jetlag better than a couple of days in a traditional Balinese villa. If you're Julia Roberts-lucky, you may even find the love of your life there.
The more adventurous of you may replace relax with surfing since Bali is considered the surfing capital of Asia.
Enjoy the sunrise over Mt.Bromo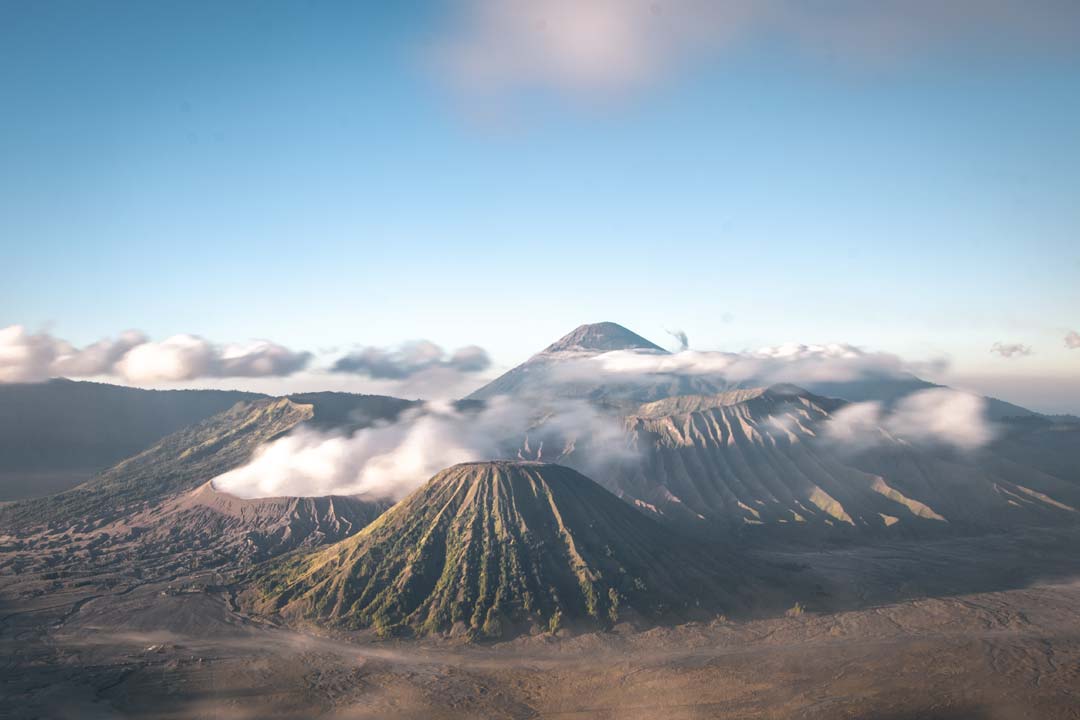 Pinky sunrise over a picturesque volcano. Do I need to say more?
The day-trip experience is a bit rushed and expensive, but dare to go on your own, and you'll find a secret path that will let enjoy Bromo to the max (and will save you some money)!
Go diving in Raja Ampat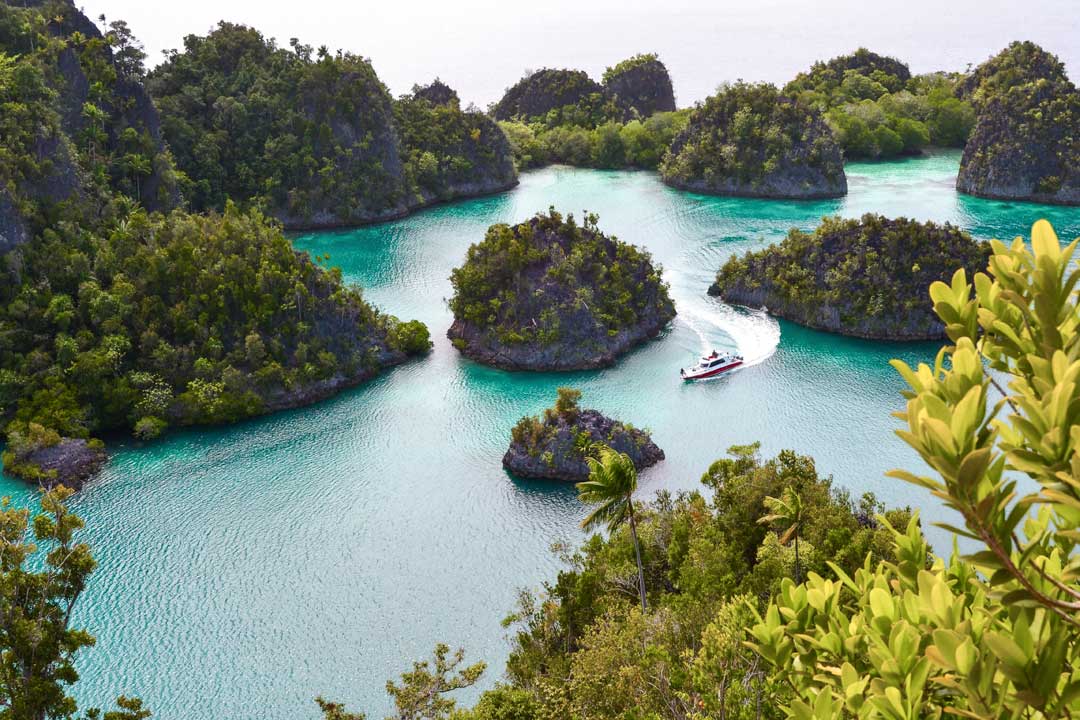 The Raja Ampat archipelago is the pristine postcard that pops in your head when you think of tropical paradise. The most untouched region in Southeast Asia, Raja Ampat, is considered to have the world's richest marine ecosystem!
Explore Borobudur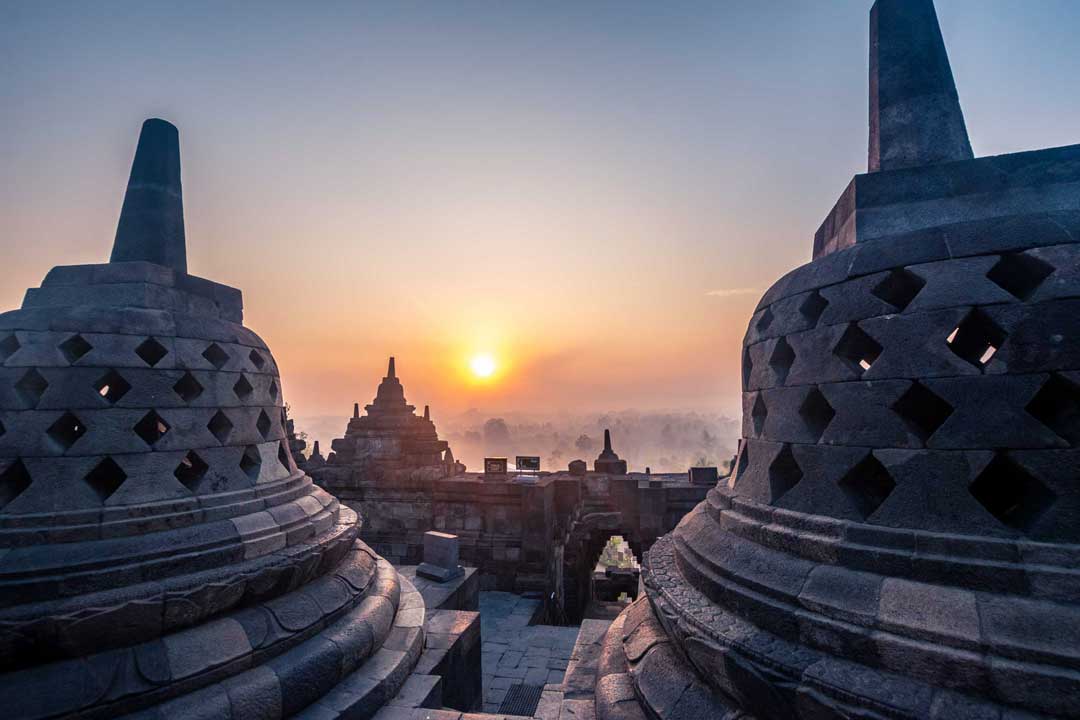 The Southeast Asia bucket list has quite a lot of temples in it. The first one, however, is not just a beautiful piece of ancient architecture. It's also the largest Buddhist temple on the globe!
Often used as a poster ad for Indonesia, Borobudur is particularly famous for its bell-shaped stupas that look particularly enchanting at sunrise.
See the blue flames of Mt.Ijen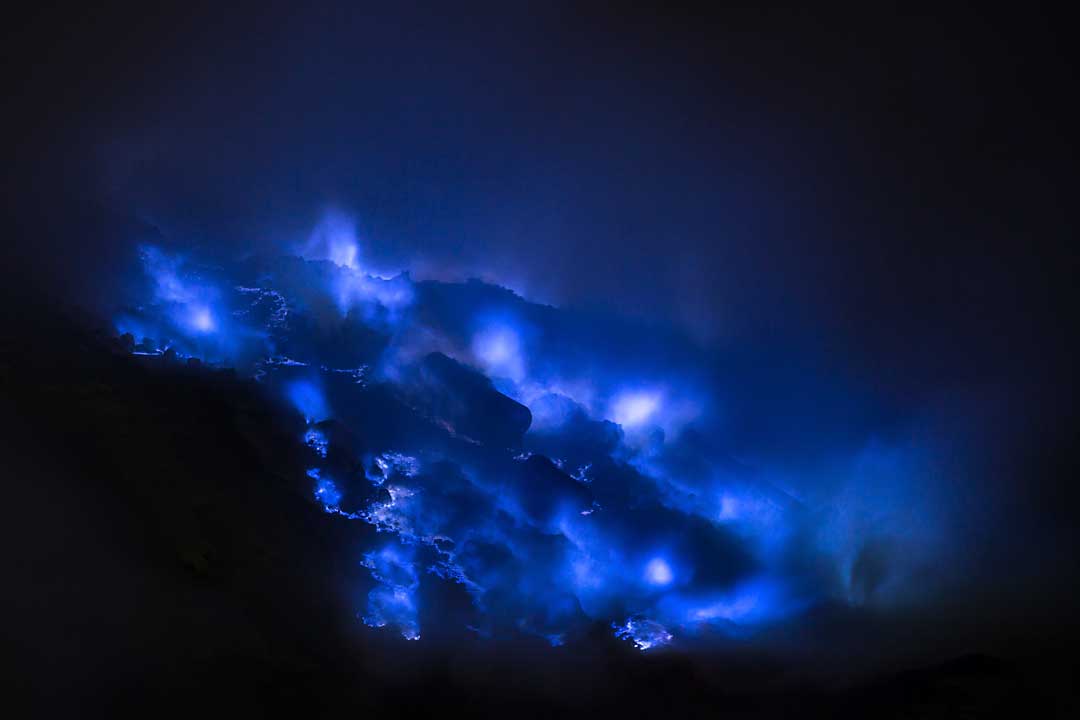 Another extraterrestrial volcano, this time with blue flames. Never heard of a phenomenon like this? That's ok; I'm not sure this is a thing anywhere else on the planet! Mt. Ijen may be quite hard to reach, but it's definitely Southeast Asia bucket list material.
Reach the Kelingkin Beach on Nusa Penida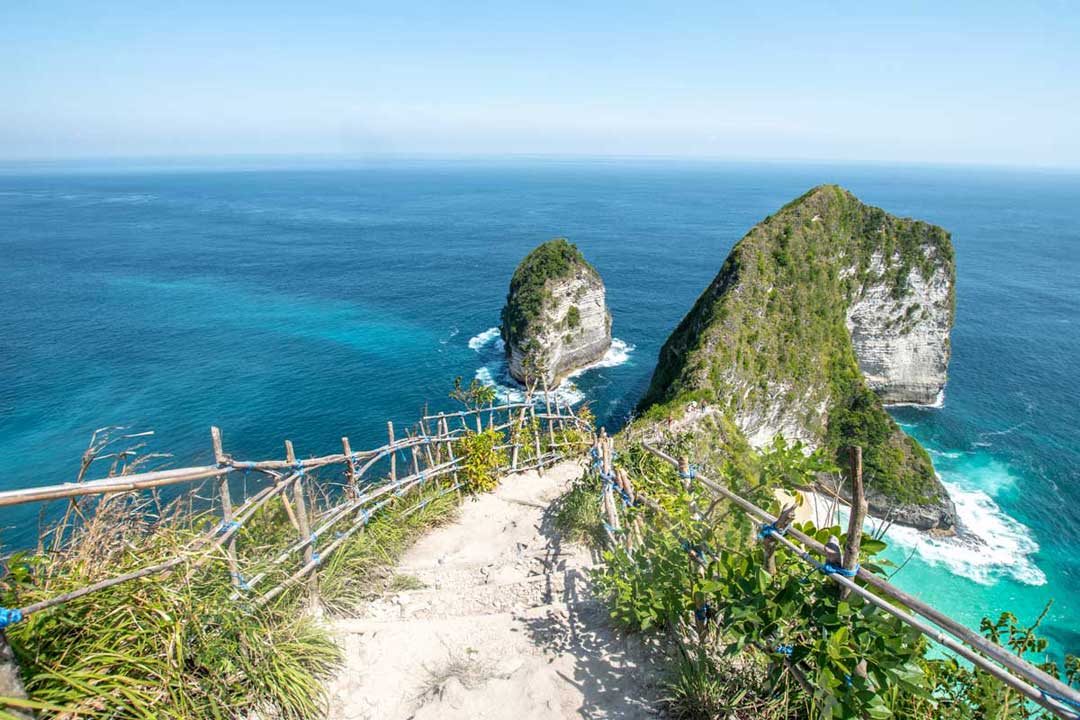 Kelingkin Beach or the T-Rex Rock is one of the most instagramable locations on the most Instagramable island. While technically not on Bali but the nearby Nusa Penida, the rock is so close and easy to reach that in my book, it's a Bali attraction.
While taking a photo from the top is as easy as Sunday morning, reaching the seashore is entirely the opposite. Most people don't even try it. If you make an effort, though, you'd be rewarded with one of the idyllic tropical beaches on the planet.
See a Komodo Dragon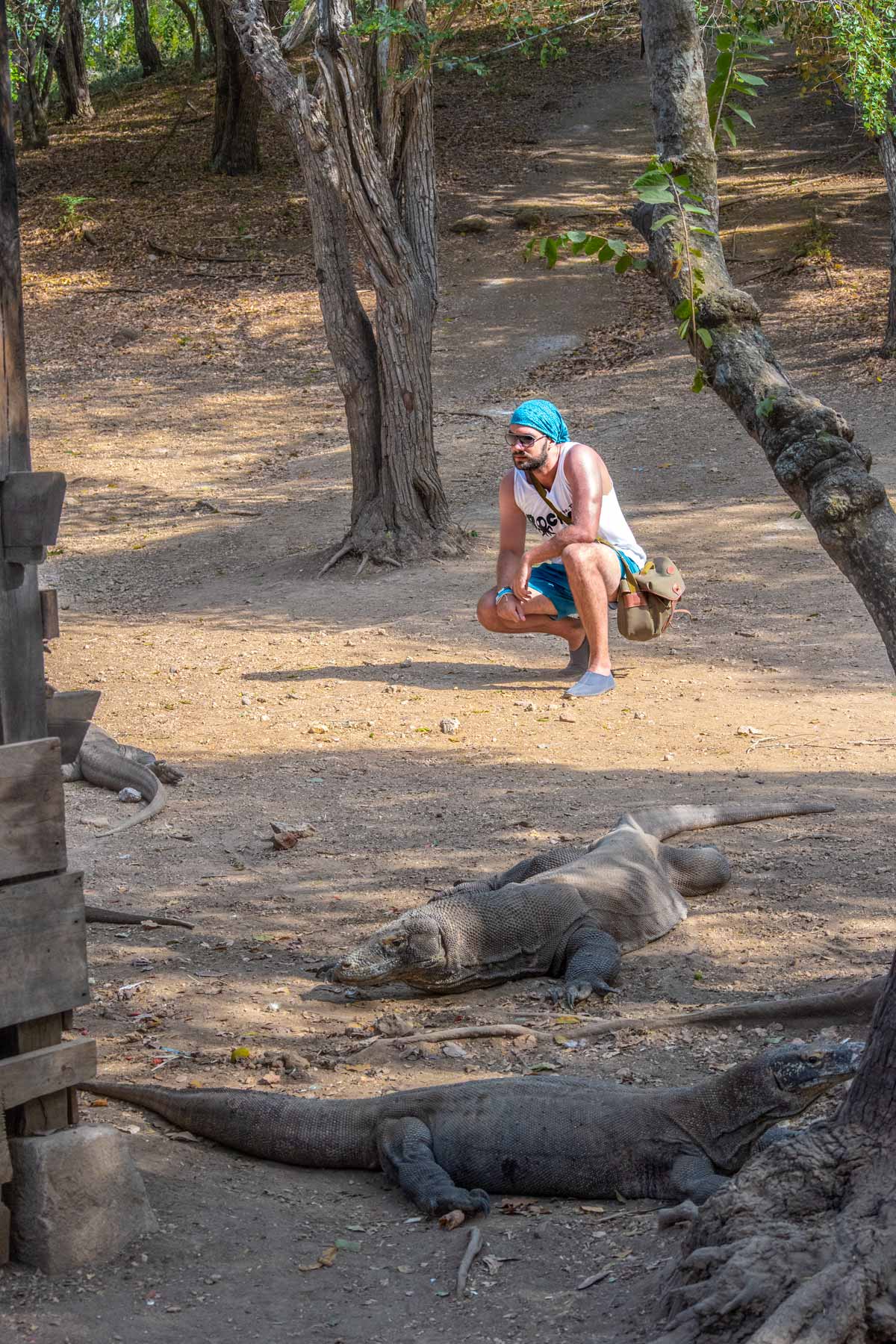 Imagine a 70kg (150lb), 3 meters-long (10ft) poisonous lizard that can run up to 20 km/h (12mph). No, this is not the next Jurassic Park movie. The Komodo Dragons are quite real, and they are surely a sight to be seen. Don't be afraid, though. On your search for them, you'll be assigned a ranger-guard who is heavily armed with a… stick.
If you wonder how I am still alive to write this post, you can check my whole Komodo adventure.
Meet the orangutans in Tanjung Puting National Park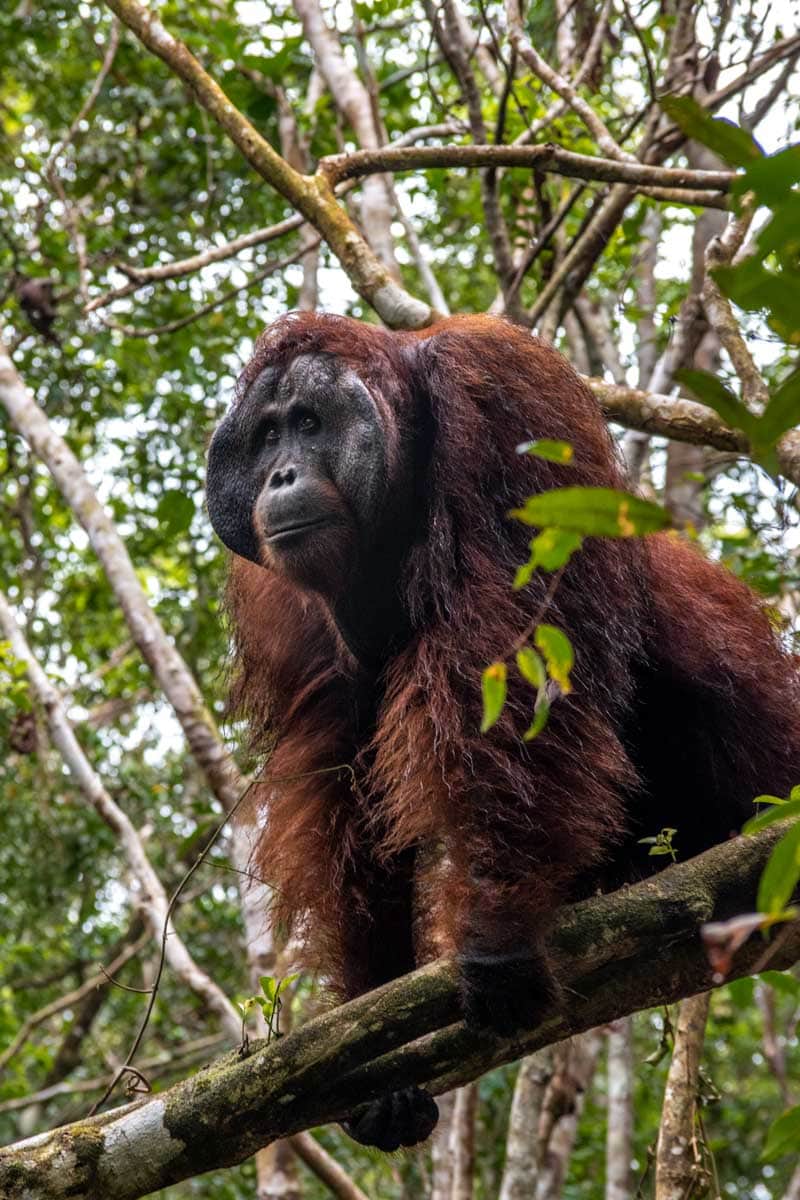 Meeting those adorable apes in one of their last surviving natural habitats was an epic bucket list experience. Not only the orangutans are mesmerizing, but the whole trip around the park was pure magic.
You can check out the whole story here. It's worth it!
Marvel at the lakes of Kelimutu, Flores
The Kelimutu lakes may be considered an off-the-beaten-path attraction, but they are definitely Southeast Asia bucket list quality. The three mountain lakes are not only incredibly picturesque but also change their color regularly. From aqua blue to chocolate brown and even red, you never know what you gonna get.
Vietnam Bucket List Experiences
A country that used to be devasted by war, today Vietnam is a peculiar blend of Communism ideology and Eastern traditions. With plenty of unique sights and authentic customs, it's an integral part of every Southeast Asia bucket list.
Cross the street in Hanoi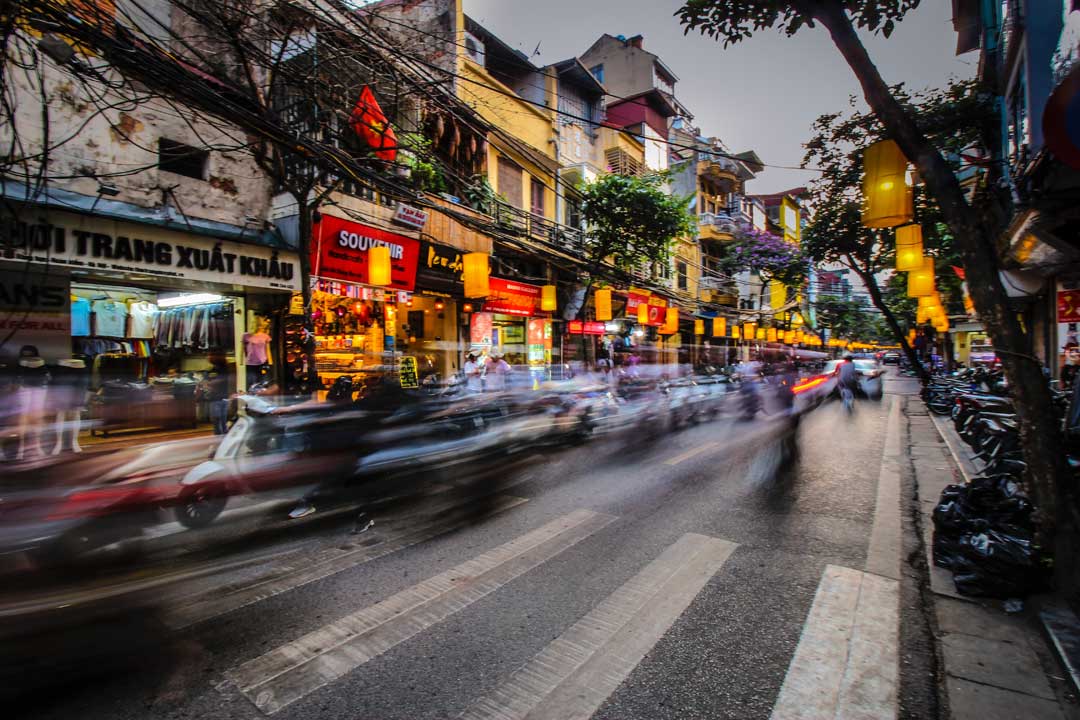 No, I didn't lose my mind; crossing the street in Hanoi is truly an experience. Known for its legions of bikes, Vietnam's capital is home to over 5 million scooters and motorbikes. And they never stop. The streets are like a river of bikes, and learning to cross them is a frightening experience. It's one of the things that makes Hanoi as unique as it is, though.
Walk over the Golden Bridge in Da Nang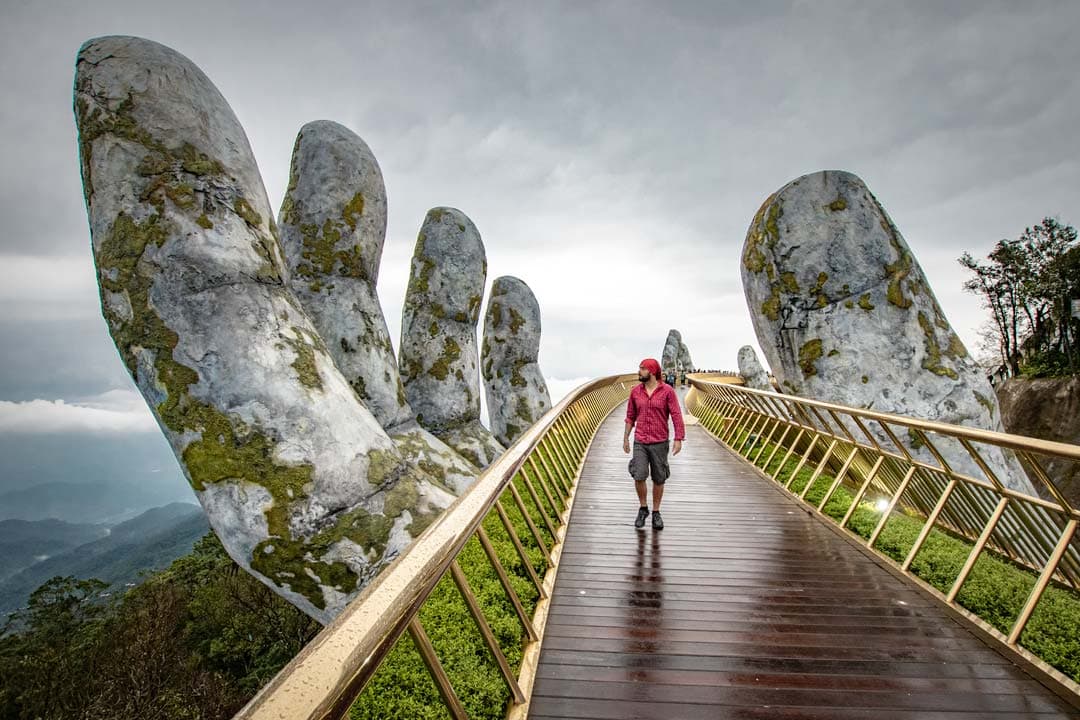 A relatively new attraction, the Golden Bridge in Da Nang is as glorious as it gets. Located in an amusement park high in the mountains, the bridge is supported by two giant hands and is one of the most outstanding photo ops in the country. Especially if you use a drone.
Sail Halong Bay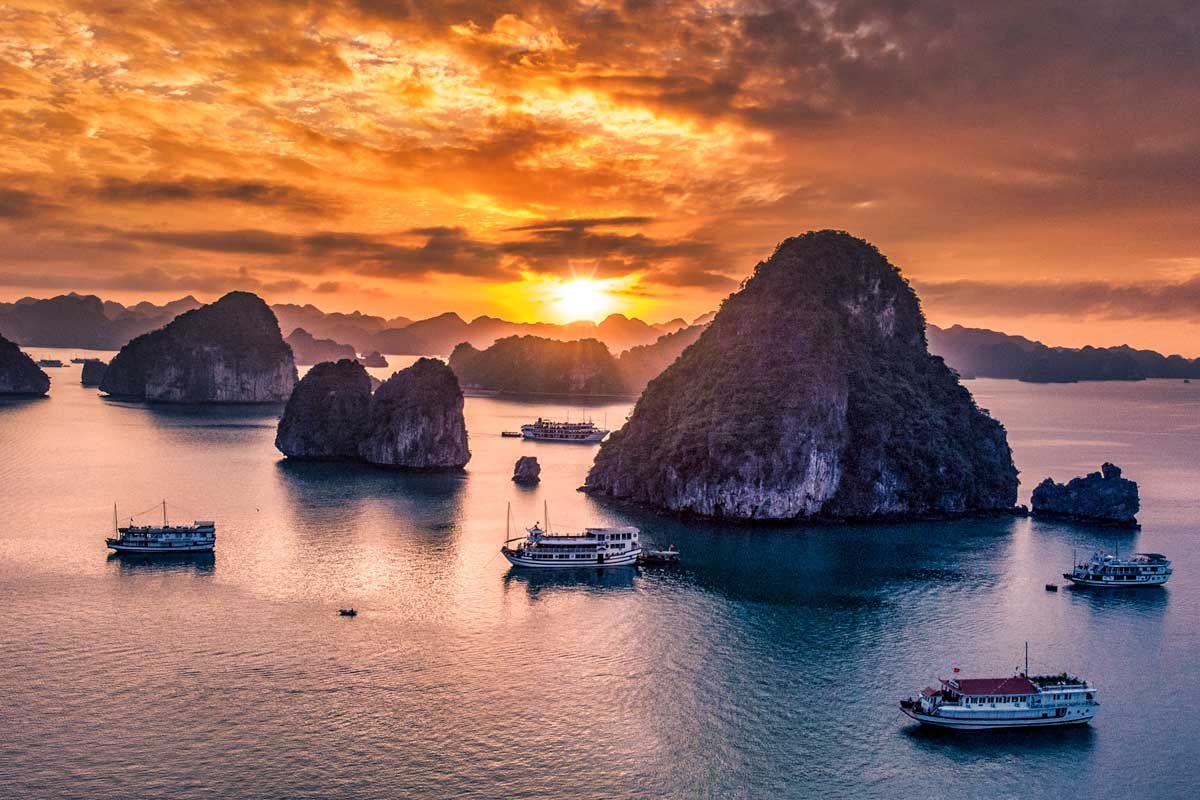 Named after the heavenly dragons who once saved the country (if you believe the legends), Halong Bay is the pride of Vietnam and its most visited attraction. And there's a good reason for that. The enchanting bay is home to 1,600 limestone islands and islets, making the sail there a definite Southeast Asia bucket list experience.
Check out more photos and how to find the best Halong Bay cruise.
Go spelunking at Hang Son Doong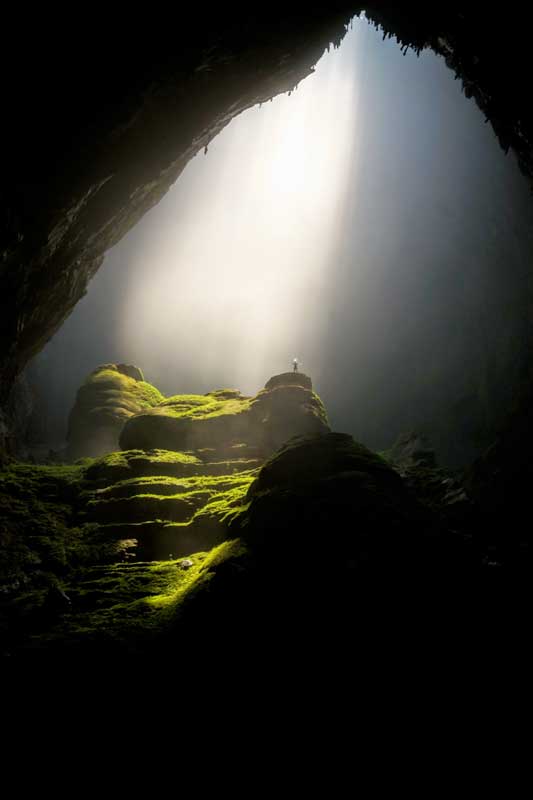 Being the largest natural cave in the world, Hang Son Doong is one of the most extraterrestrial places you can find. The 9km-long cave has its own fast-flowing underground river and a unique ecosystem. The proper exploration take days and cost a fortune, but it's something you can't experience anywhere else.
Explore Hoi An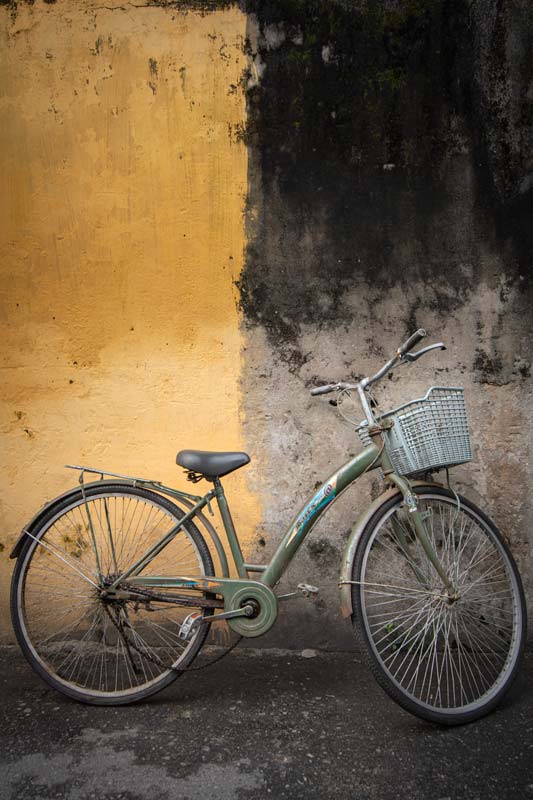 The historic town of Hoi An is probably the most picturesque town in Southeast Asia. The whole place is just built for photos. Pastel-yellow walls, old-school colonial houses, and colorful boats that swarm the river at night. A joyful experience like no other and a favorite place for people from all over Asia to take their wedding photos.
Check out the dunes of Mui Ne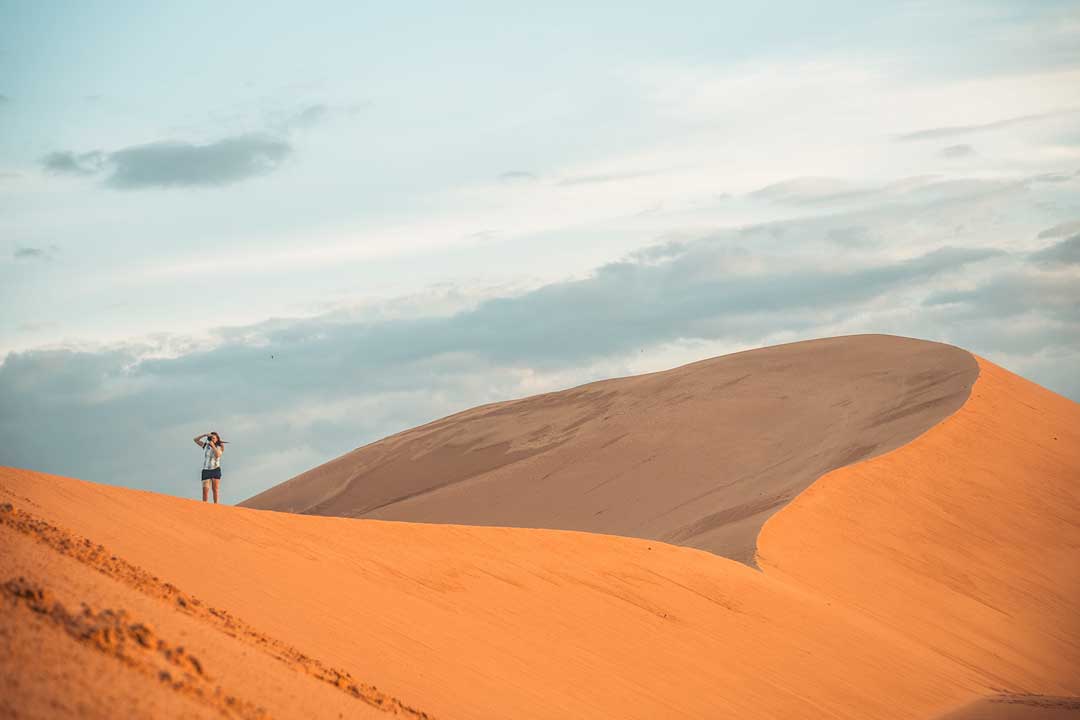 The coastal fishing town of Mui Ne is home to this unusual attraction that offers two types of sand dunes – red and white. Truth be told, Vietnam is the last place I would think of when I plan a desert trip, but the Mui Ne dunes turned out to be better than Egypt ones.
Laos Bucket List Experiences
Being labeled as a backpacker paradise, for years, Laos was an off-beaten destination. Today, however, the small country gains more and more popularity thanks to its unspoiled nature and well-preserved cultural treasures.
Take a dip in the Kuang Si Falls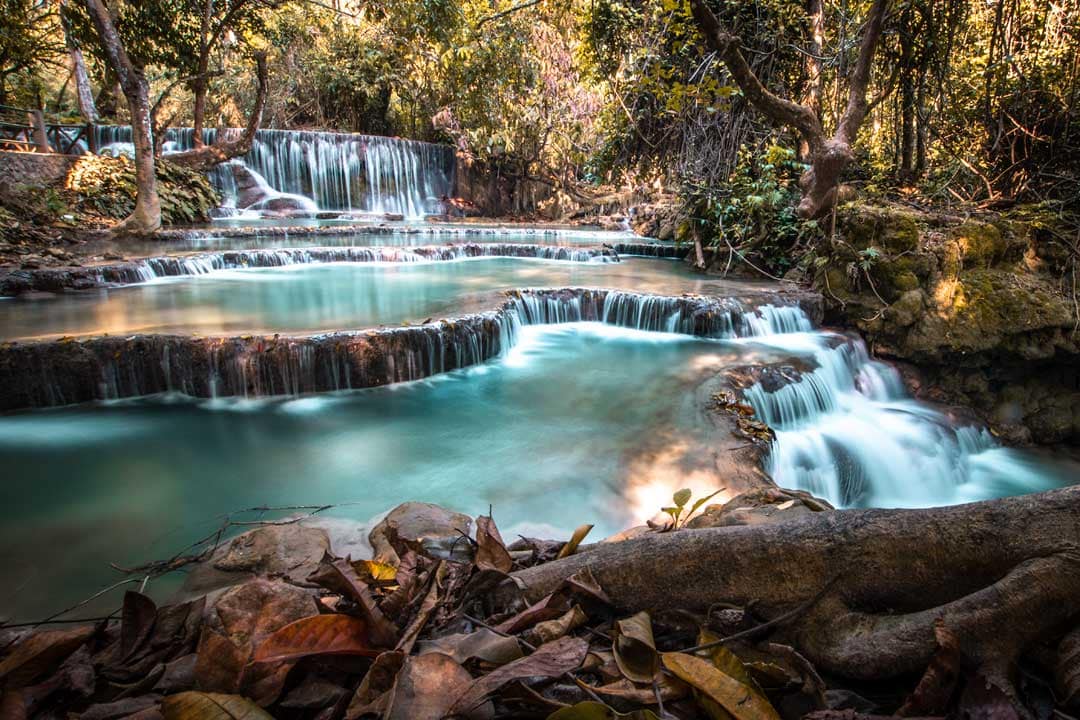 I firmly believe that the Kuang Si Falls should be in every Most Beautiful Waterfalls in the World list. And on top of that, the whole area around it is turned into a natural swimming pool complex, with plenty of picnic facilities and a cute moon bear rescue center.
Explore the temples of Luang Prabang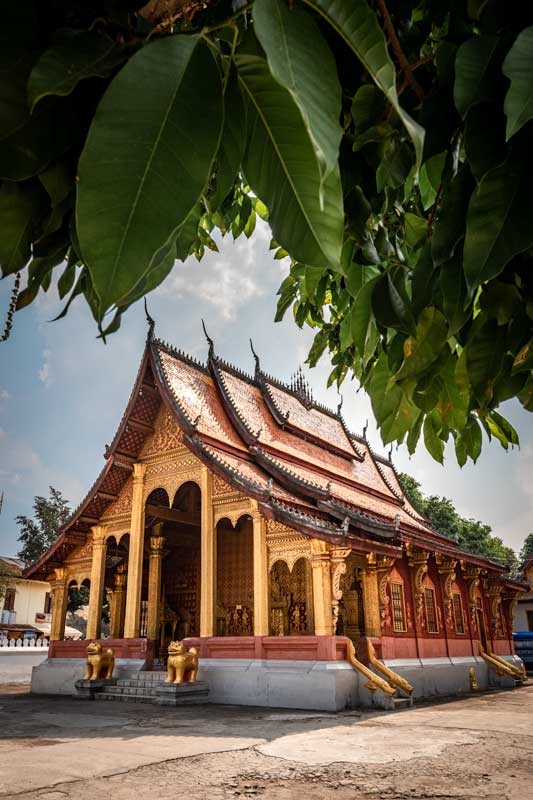 Tucked at the junction of the Nam Khan and Mekong rivers, Luang Prabang is the most touristy town in Laos. It's not only incredibly picturesque, but it also features around 30 Buddist temples. Some of them are more opulent than others, but my advice is, if you find yourself in Luang Prabang, check out every temple you stumble upon.
See the viewpoints in Nong Khiew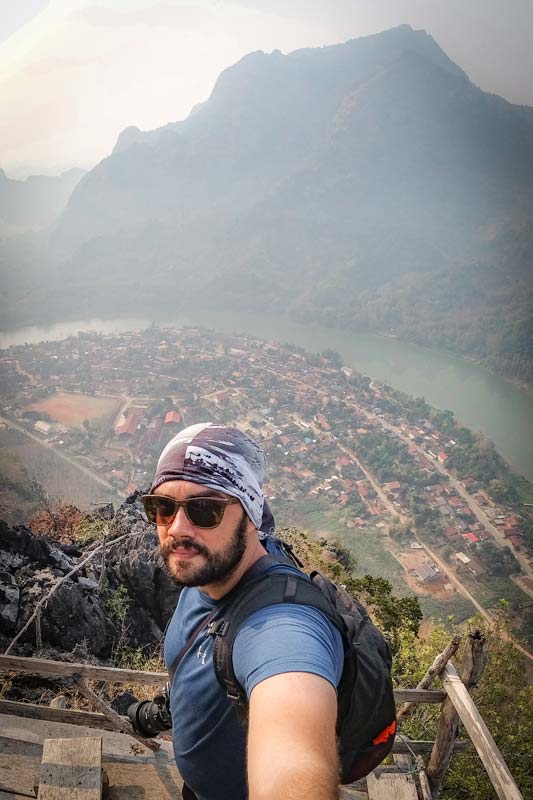 Nong Khiew is a small village in Northern Laos that is famous for its one-of-a-kind viewpoint. Gaining more and more popularity, the town now offers three top-notch viewpoints that (sadly) all require an exhausting (at least for me) trek. They are totally worth it though, just make your visit is not during the rice-burning period.
Go tubing in Vang Vieng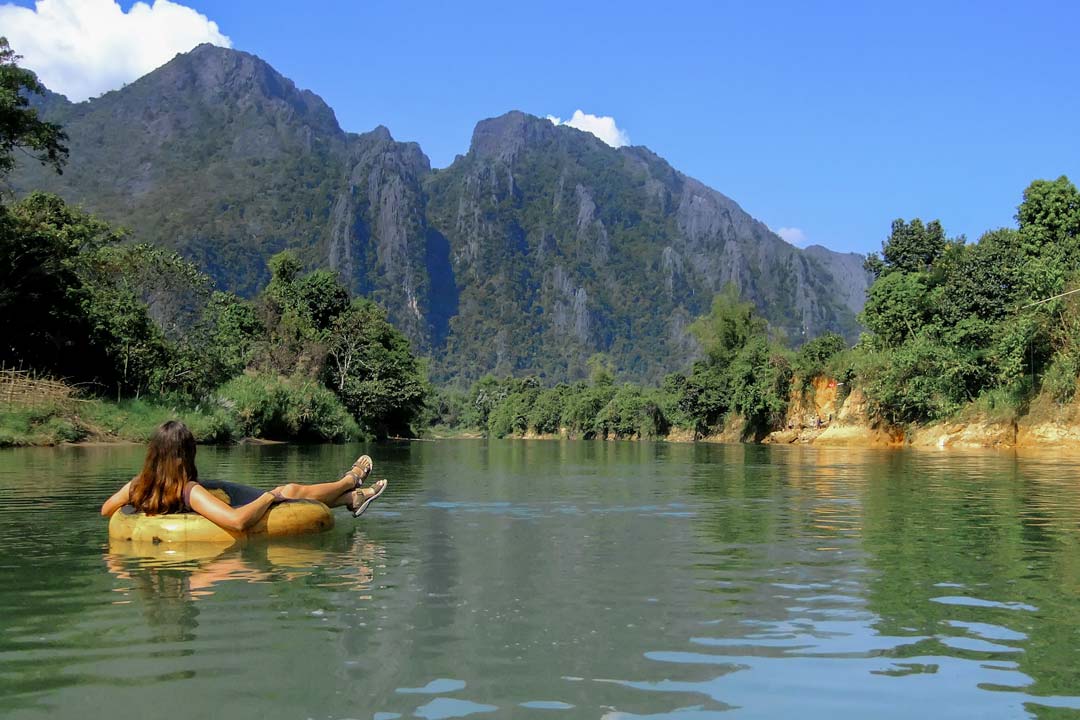 Tubing in Vang Vieng was the most popular Laos activity for years. Just imagine lazily drifting on the river in an inner tube, making a stop from time to time to get a beer from any of the riverside bars- the laziest activity on the continent and a perfect fit for your Southeast Asia bucket list.
Drift along the Mekong River
The Mekong is the most legendary river in Southeast Asia. Providing a livelihood for millions of people, going on a boat trip down the river would expose you to the authentic life of the locals. While Mekong goest through plenty of countries, Laos' boats are notoriously slow, therefore the best option for a lazy adventure.
Thailand Bucket List Experiences
Thailand was THE original Southeast Asia dream destination. Today the country is still a top tourist magnet and offers a ton of bucket list activities.
Explore the temples in Bangkok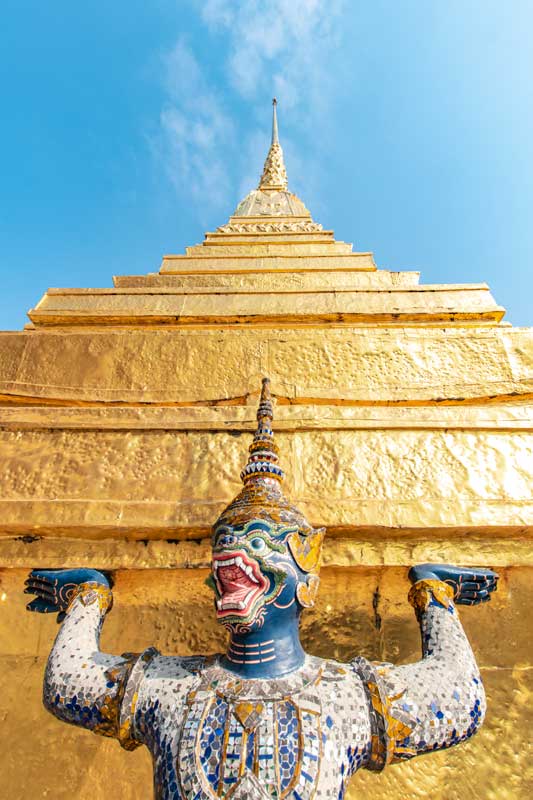 The Bangkok temples are so gorgeous that they deserve to be singled out, but since this is not a Bangkok Temples post (I do have one of those), they are all grouped together.
Trust me on this, if you plan your Thailand itinerary, make sure to dedicate at least a few days to Bangkok so you can check out Wat Phra Kaew, Wat Pho, and Wat Arun. You won't be disappointed.
Have a Pad Thai on Khao San Road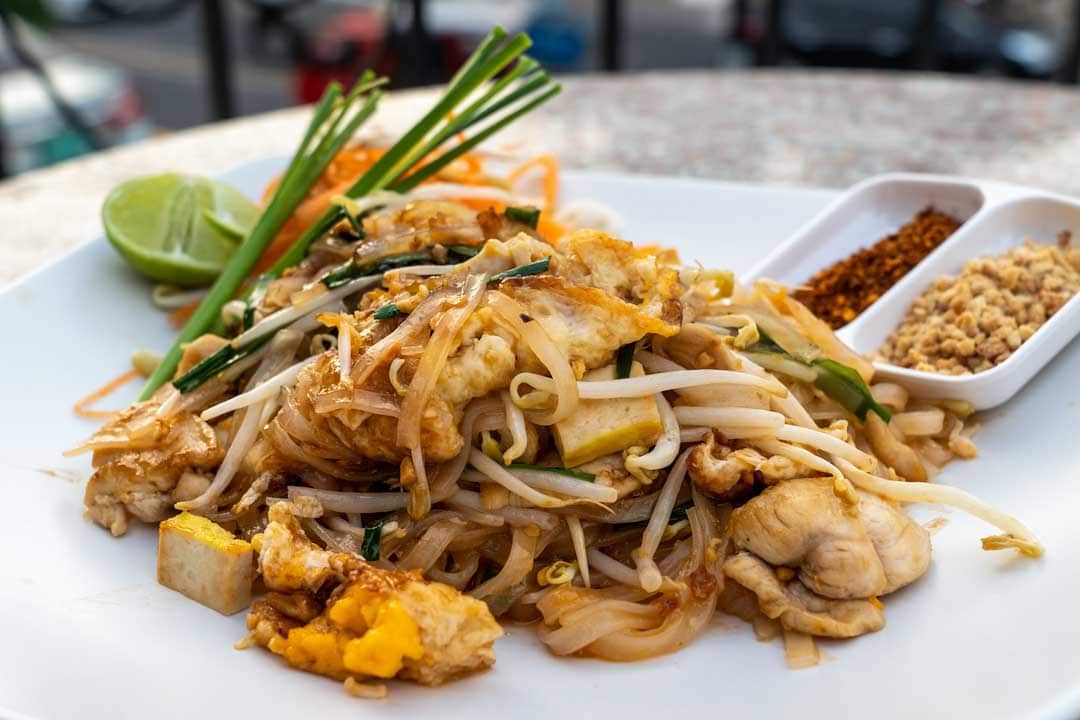 Khao San Road is an iconic spot in Bangkok and is undoubtedly a must-see. I was quite conflicted about the meal, though. It was between Pad Thai and Scorpion on a stick. While the scorpion sounds way more bucket listy, it tastes awful, and it's not really something locals eat. It's there just for the tourists. Pad Thai, on the other hand, is delicious and a real Thai dish, so eventually, it made the list.
Visit a floating market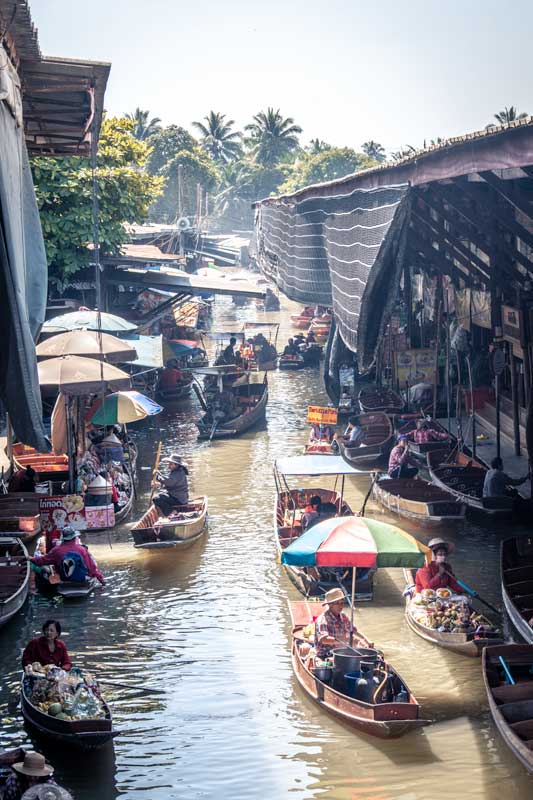 Ever since I first laid my eyes on a floating market photo, I knew I need to visit one. The combination of colors, smells, and exotic culture is precisely what I'm looking for in a Southeast Asia bucket list experience.
Take a photo of the White Temple in Chiang Rai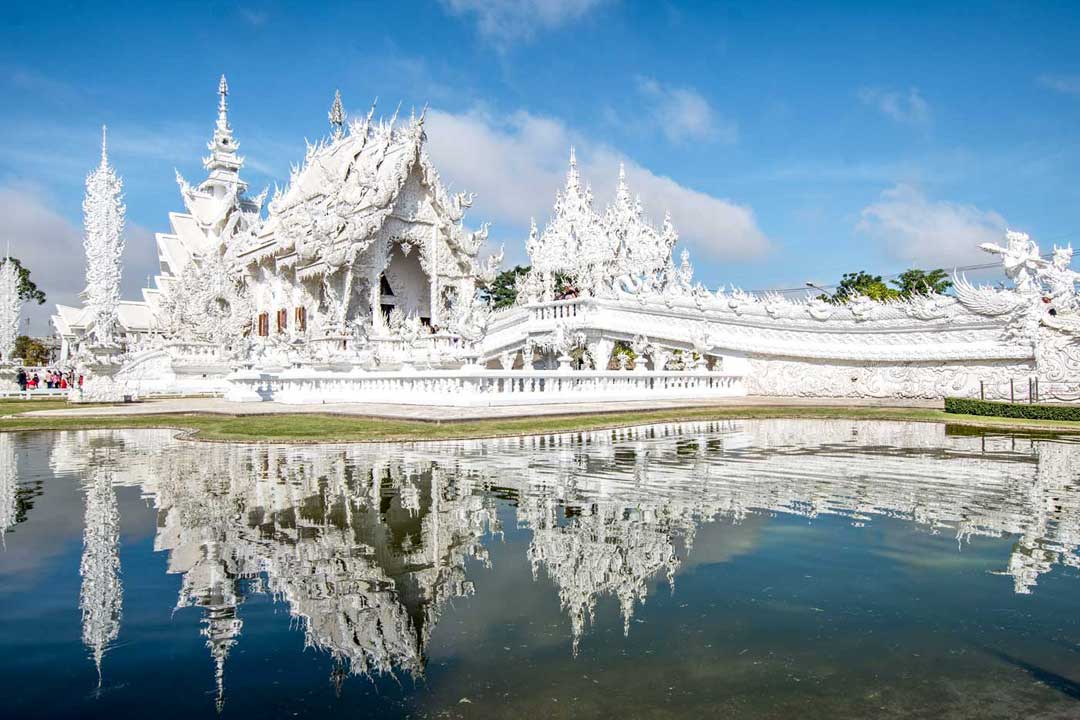 Wat Rong Khun or the White Temple of Chiang Rai is the most beautiful shrine in the area and probably the continent. The whole structure is a piece of art (no wonder since its creator is a famous Thai artist) with tons of symbols and hidden meanings. And to top it all, the mural inside combines Buddhist demons with modern-age characters such as Batman, Pikachu, and Michael Jackson.
Check out more info and pictures of this one-of-a-kind temple.
Meet an elephant in Chiang Mai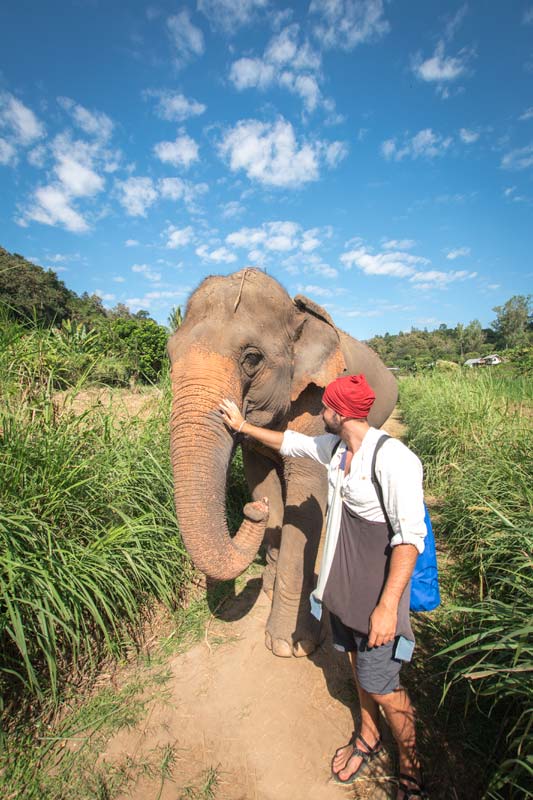 Elephants may be Thailand's national animal, but their history in the kingdom is beyond sad. For years the intelligent animals were enslaved to do heavy work or to entertain tourists. While the tourist industry is still guilty for exploiting these gentle giants, more and more rescue centers appear, trying to help the poor animals. These are the best places for you to meet and befriend an elephant. Feed them, bath them, enjoy their company and, by doing so, help save others of their kind.
Check out my experience on the Elephant Trail and learn why you should never ride an elephant!
Celebrate the Loi Krathong Lantern Festival in Chiang Mai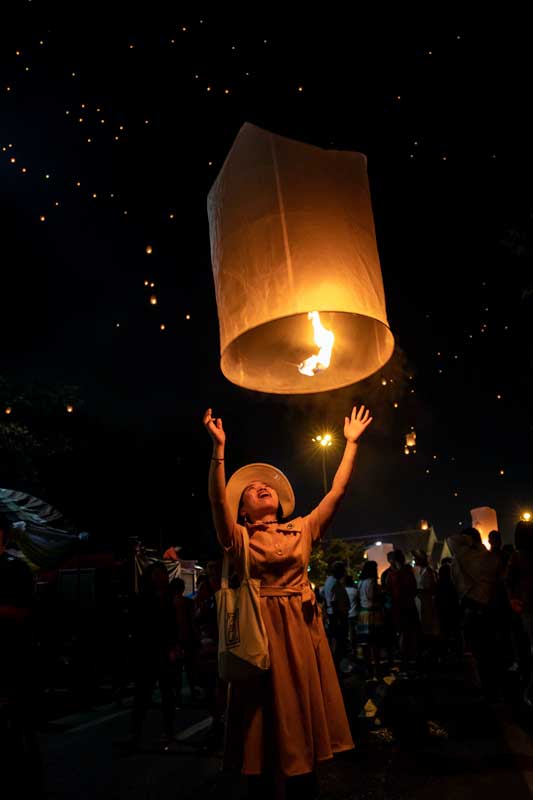 Loi Krathong is one of the most magical experiences in the world. Every year in November, hundreds of thousands of sky lanterns dapple the Thailand sky, turning it into a fairytale-like feat for the senses.
Get a diving license in Koh Tao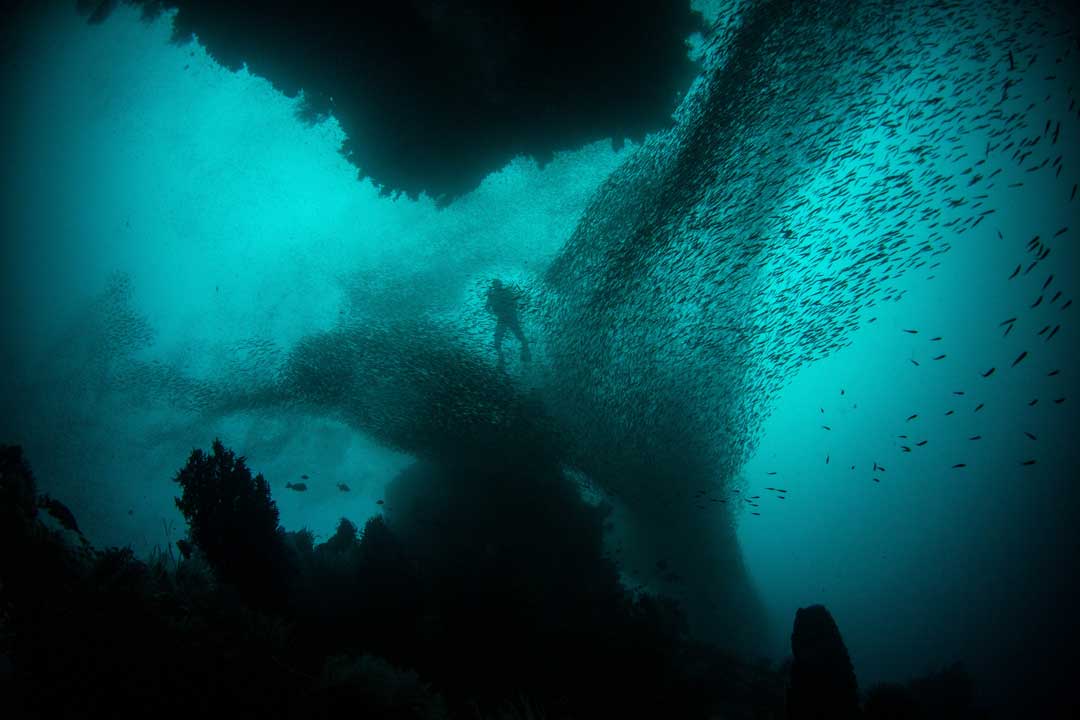 The tiny island of Koh Tao is home to only two things – bars and diving shops. It's famed as being the second cheapest place in the world to get your driving license. If you do it with my friends from Roctopus, you won't only save money but also explore top-notch diving sites and have tons of fun doing it.
Visit the Maelklong Railway Market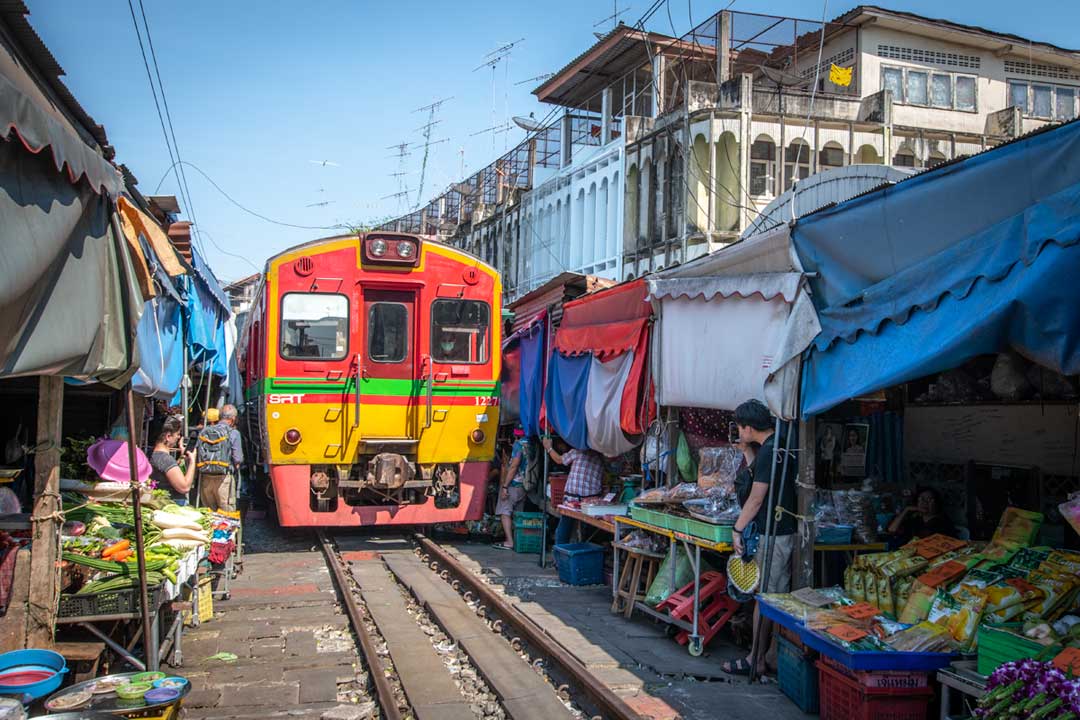 A market set up on an active train rail, is this really a thing? Of course, it is. Thailand is home to all sorts of crazy things. The vendors there have become masters in moving their stalls so the train can run through. It's not very convenient, but the fame this market gets due to its unusualness is totally worth the hassle.
Go to a Full Moon Party at Koh Phangan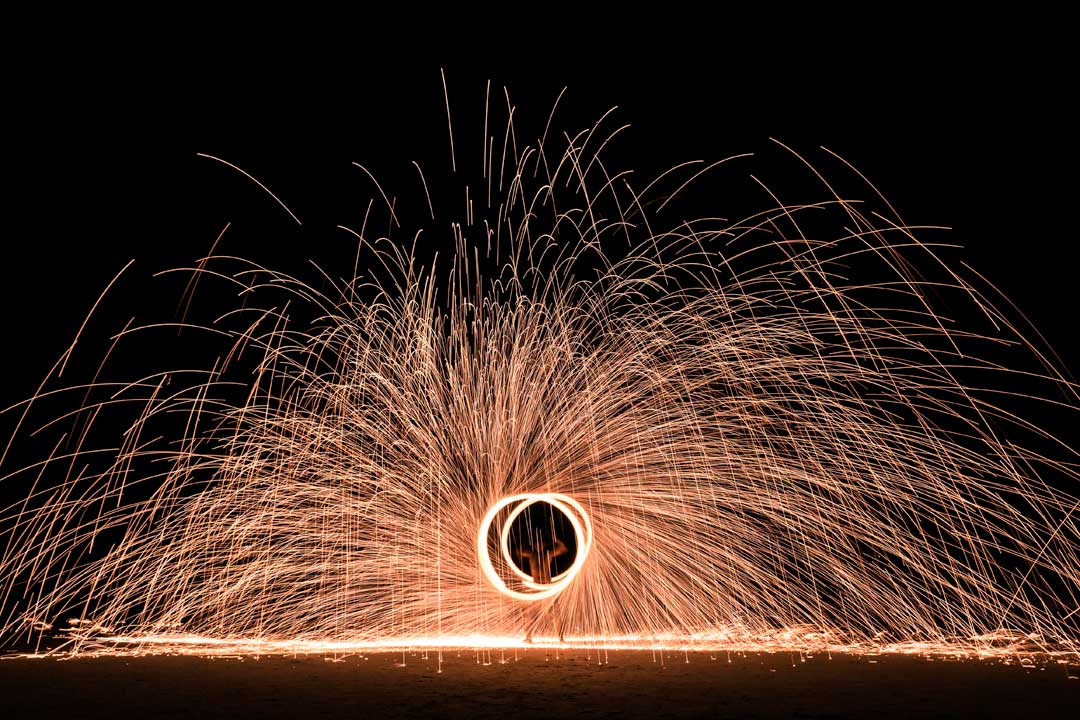 A legendary party on a legendary island. Party animal or not, this is an experience worthy of your Southeast Asia bucket list.
Marvel at the Sanctuary of Truth in Pattaya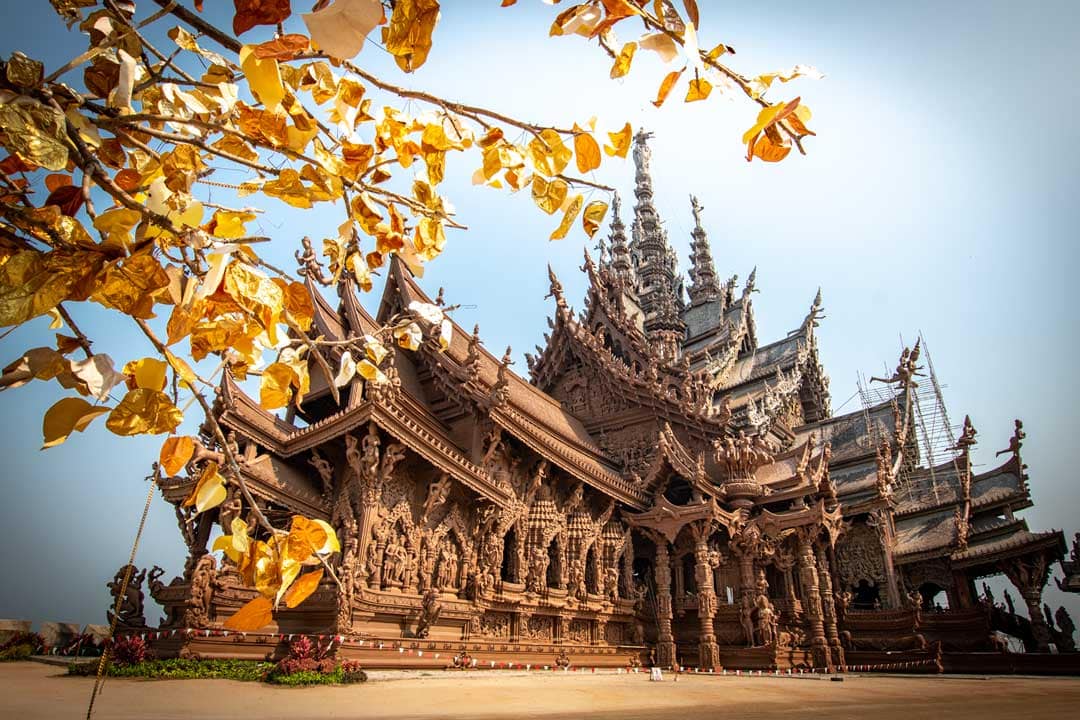 A glorious beach castle-temple made entirely by wood. How cool is that? The sanctuary is still under construction, but the elaborate wooden work is already so impressive that you will never second-guess your visit there.
Celebrate Songkran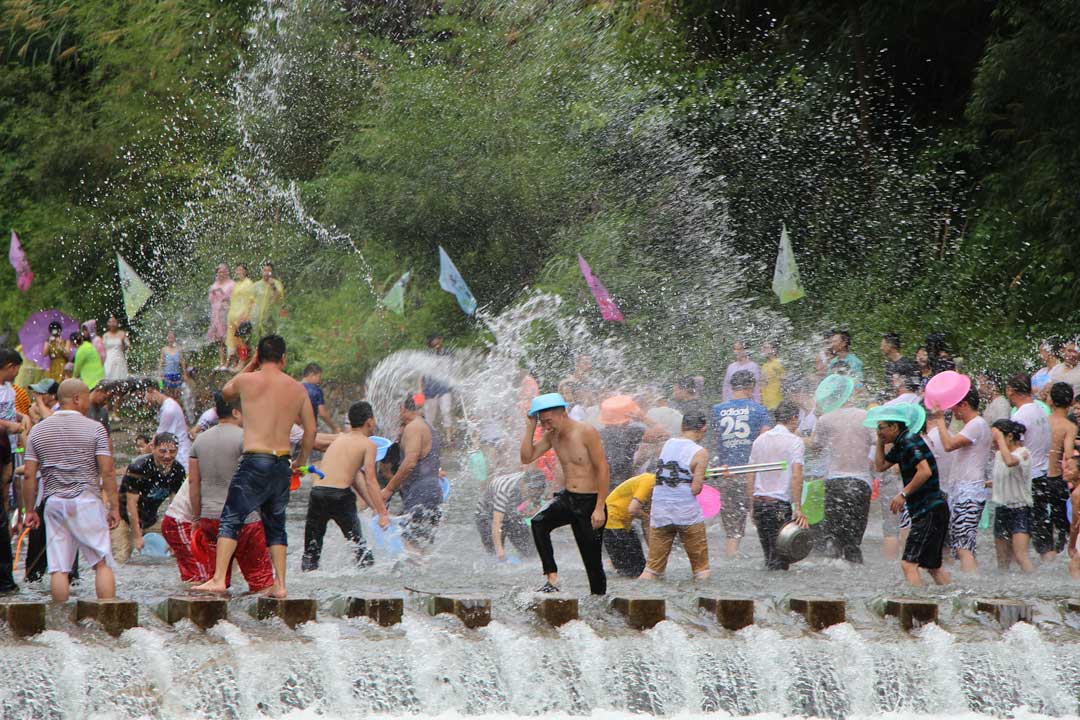 Songkran, or the Thai New Year, is a 3-day-long festival that turns the Thai cities into the world's biggest water-fight arenas. Locals and tourists arm themselves with water guns to experience one of the most fun and unique celebrations worldwide.
Go island-hopping in Krabi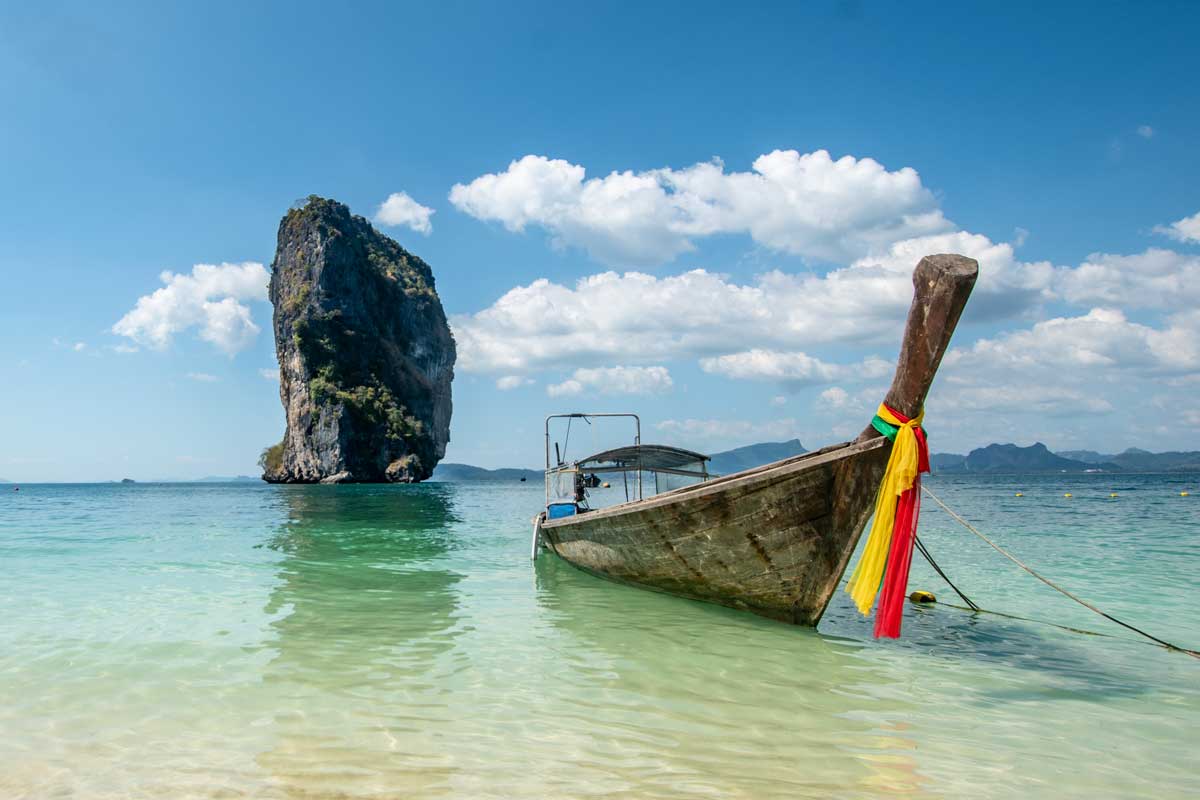 Krabi is home to some of the most Edenic islands on Earth. Headed by the legendary Koh Phi Phi, an island-hopping vacation in Krabi is the most classical bucket list adventure on the list.
The Philippines Bucket List Experiences
The Philippines are tout to be the up and coming top destination in Southeast Asia. With their unspoiled beaches and peculiar natural treasures, it's not hard to see why.
Walk around the rice terraces in Banaue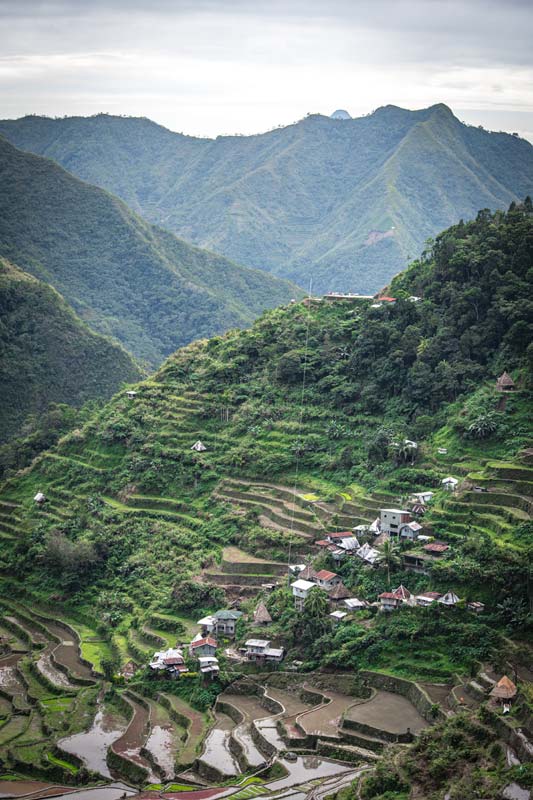 The rice terraces in Banaue are criminally underrated. A UNESCO World Heritage Site since 1995, this place is literally breath-taking. While rice terraces are not something uncommon for these parts of the world, nothing can compare to the grandness of the Banaue ones.
Go firefly searching on a paddleboard in Bohol
One of the first experiences that made me say Wow out loud. Imagine this: it's midnight, everything smells like jasmine, and you're lazily paddleboarding on a jungle river while searching for the mother trees – trees surrounded by fireflies that look like eerie Christmas trees.
Admire the Chocolate Hills in Bohol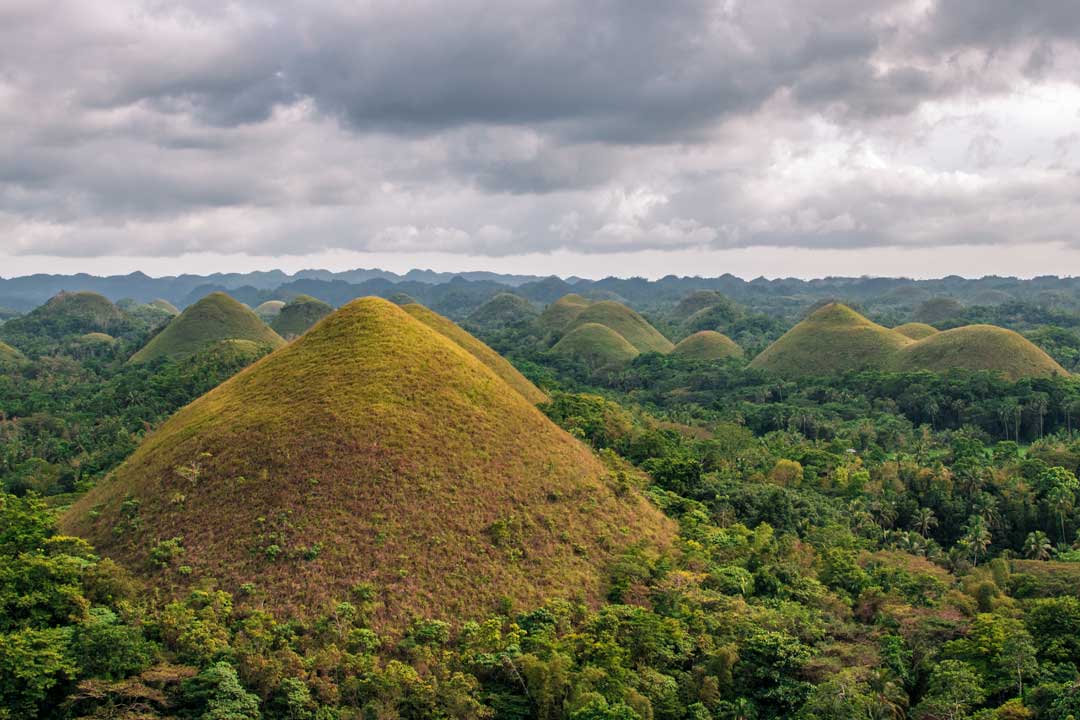 The Chocolate Hills in Bohol don't need much advertising. Being the top tourist landmark in the country, the oddly-shaped hills are something you can't see anywhere else; therefore, a must-have for your Southeast Asia bucket list.
Go island-hopping in El Nido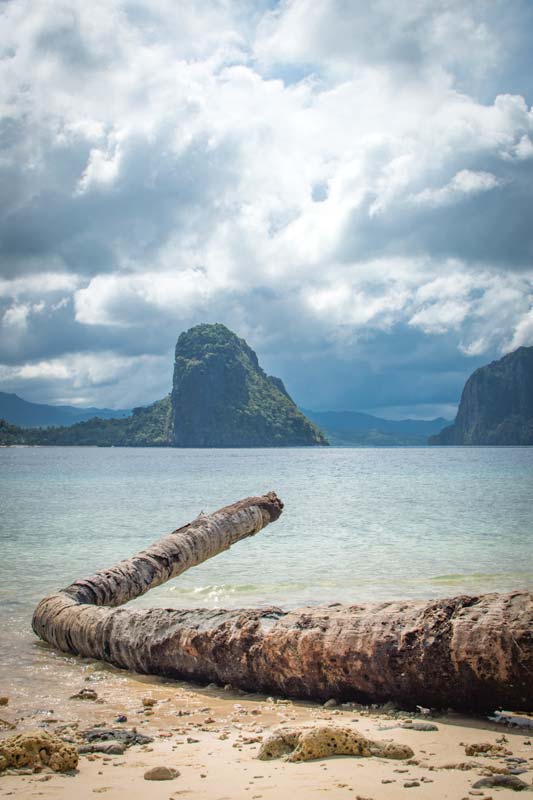 The former tiny fishing village of El Nido is one of the biggest tourist attractions in the Philippines today. A gateway to incredible limestone island formations that gracefully overlooks turquoise tropical waters, El Nido is a top-notch tropical getaway.
Go diving in Coron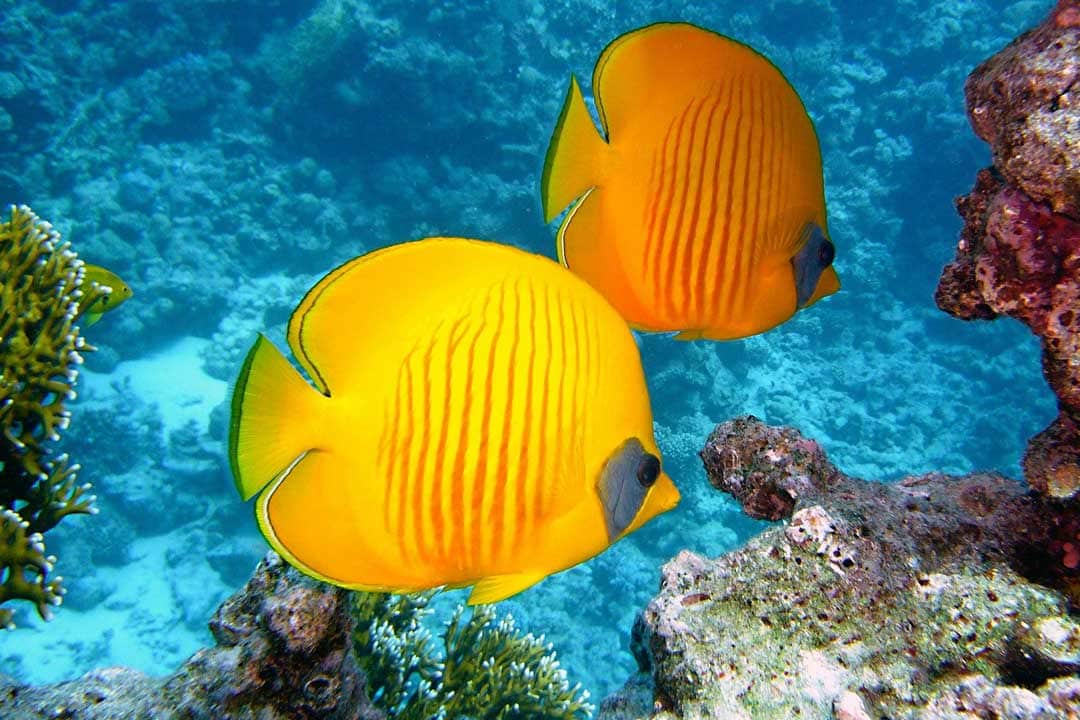 Coron is the favorite island for the Filipinos to go on vacation. Full of picturesque spots and idyllic islets, the area is also a heaven for scuba divers. Its rich marine ecosystem and wide accessibility make Coron the perfect place to get familiar with the beauty of the underwater world.
See the underground river in Puerto Princess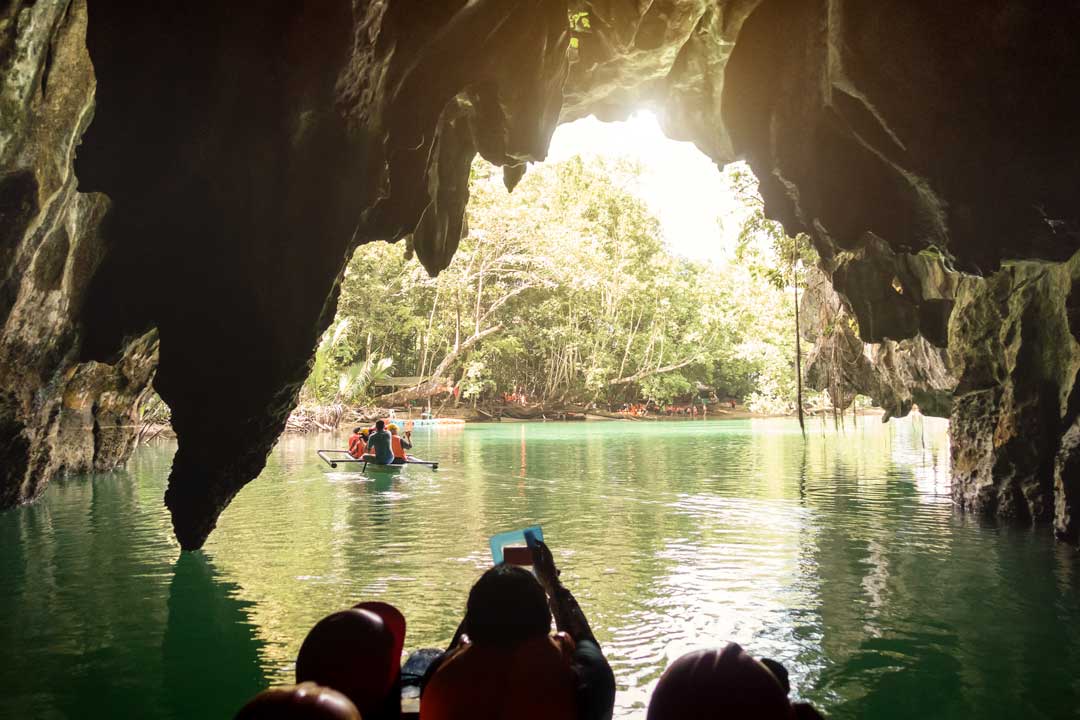 One of the New 7 Wonders of Nature, Palawan's subterranean river, is truly a natural masterpiece. A journey through the 8km long river is considered one of the most exciting experiences in the country.
Malaysia Bucket List Experiences
Malaysia offers a very peculiar combination of modern luxury and eastern exotic. Their natural wonders and man-made marvels can easily earn them several spots on your bucket list.
Take a selfie with the Petronas Towers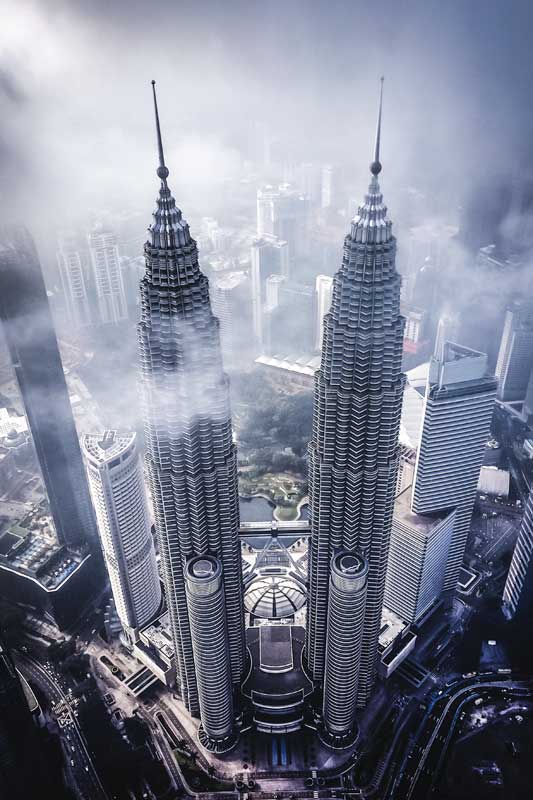 The Petronas Twin Towers are the most popular attraction in the country. Once the tallest buildings in the world, today the giant couple is the most photographed landmark in Kuala Lumpur.
See Also: The Magical Cameron Highlands Itinerary
Explore the Batu Caves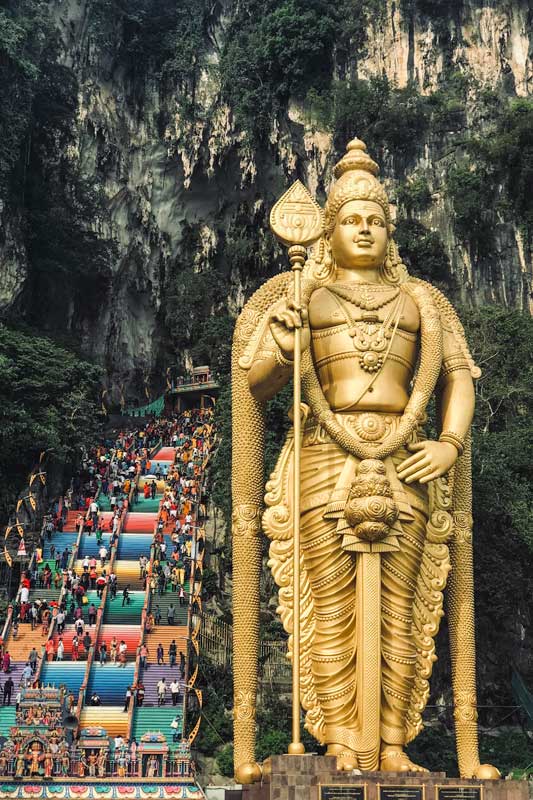 The Batu Caves are one of the most popular Hindu shrines outside India. Located near the capital Kuala Lumpur, the caves are considered to be 400 million years old and welcome around 1.5 million tourists per year.
Visit the Crystal Mosque at Kuala Terengganu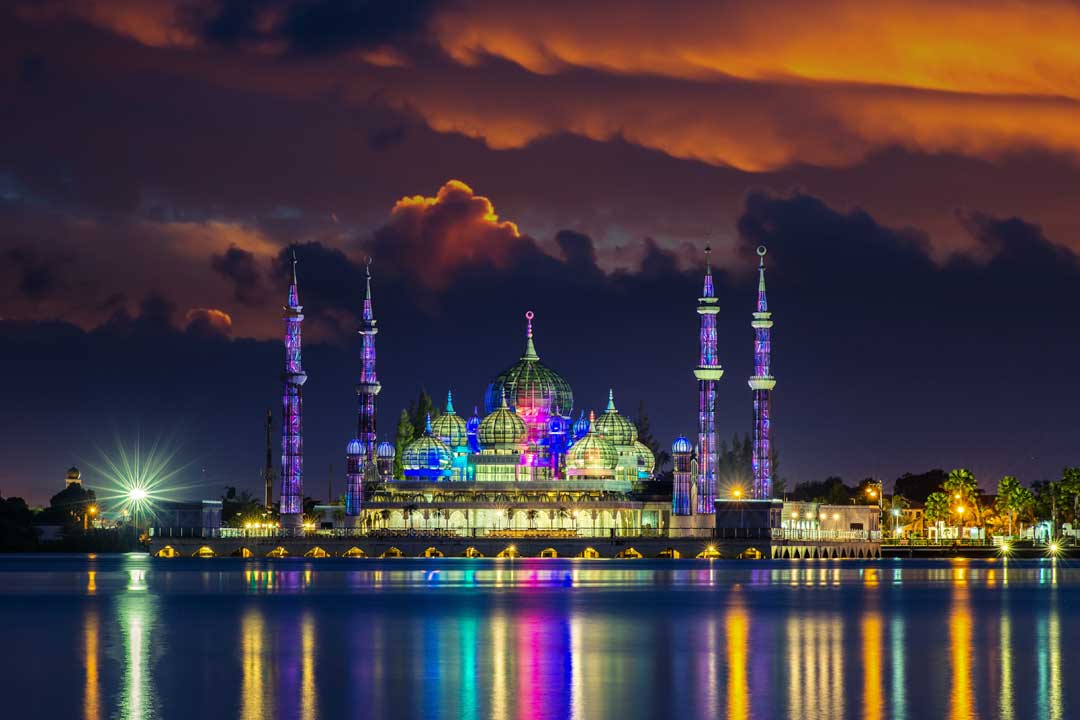 With a 61% Muslim population, it's not a surprise that one of Malaysia's biggest attractions is a mosque. The Crystal Mosque of Kuala Terengganu is a stunning 80 million-dollar construction made entirely of steel, glass, and crystal.
Explore Malaysian Borneo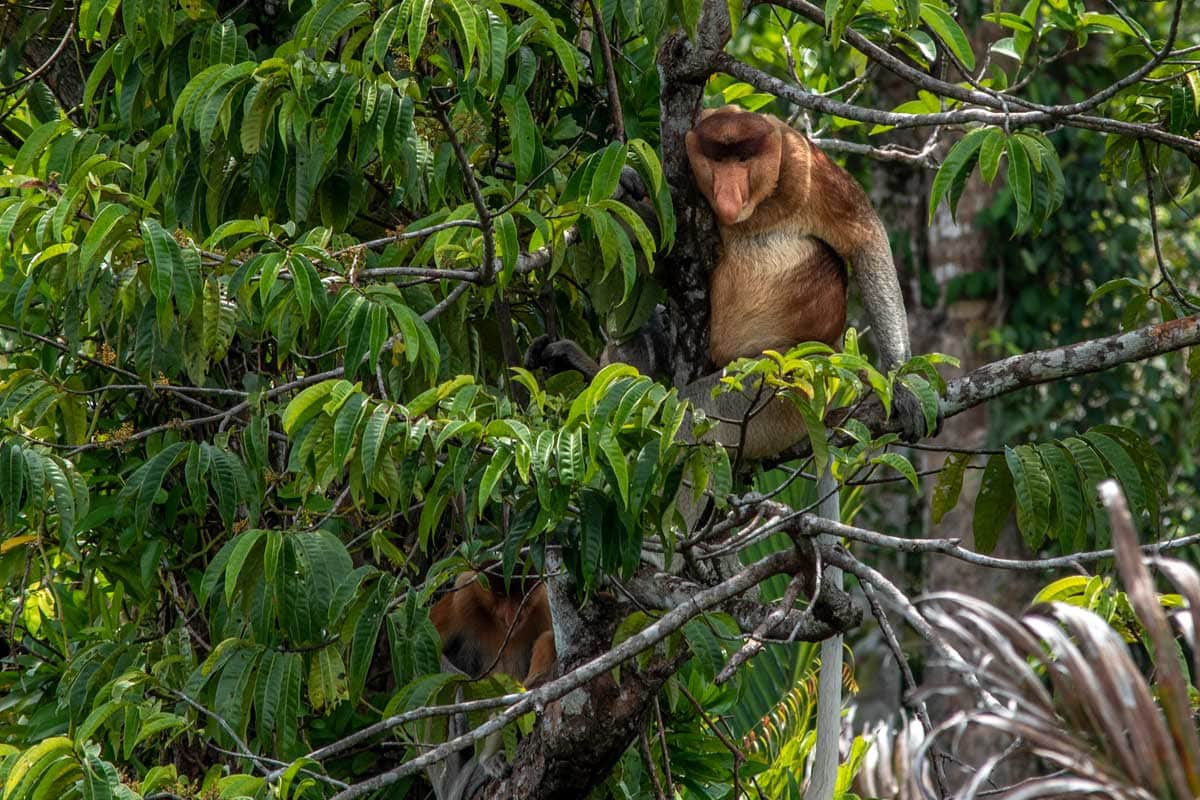 We continue the Southeast Asia Bucket list with an incredible adventure. Malaysian Borneo is one of the most unique ecosystems in the world that offers pre-historic-like views and peculiar inhabitants.
Eat as much as you can in Penang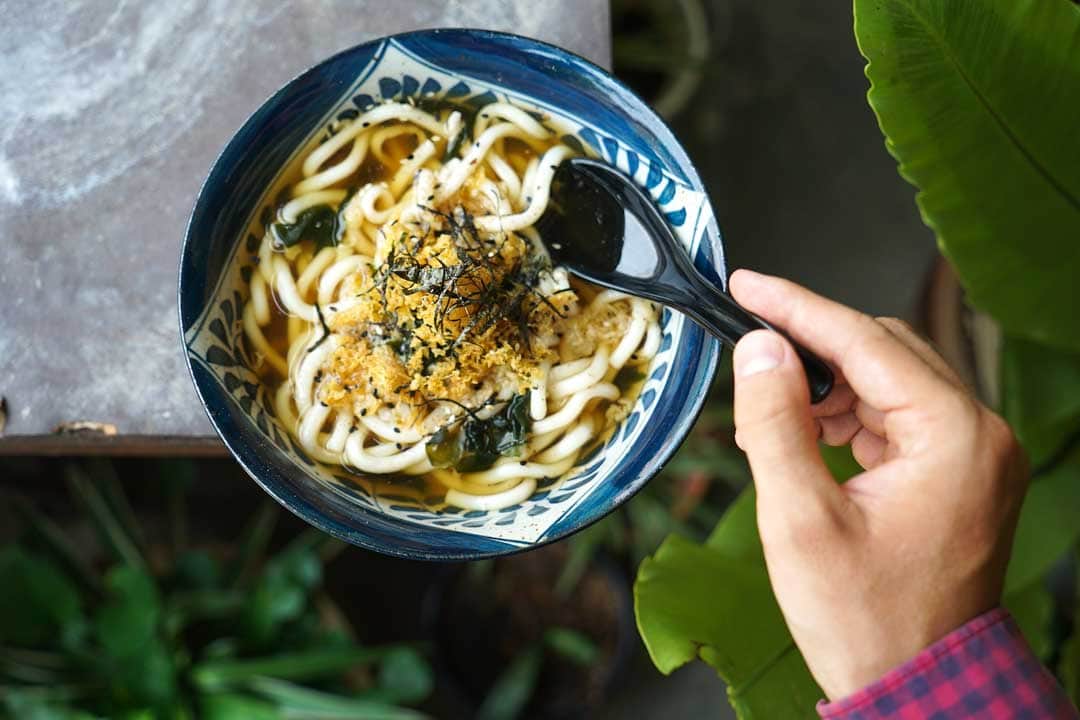 Penang is world-renounced for its culinary wonders. Blending Malay, Chinese, and Indian cuisines, the city is a dream destination for every foodie.
Enjoy the street art in Penang
Penang is also world-renounced for its street art. Nothing helps you stomach that big portion of char koay teow like a long walk around some graffiti masterpieces.
The Other Southeast Asia Bucket List Adventures
The other countries in the region have plenty to offer to satisfy your wanderlust soul. From the most popular attraction in Asia to the most famed hotel in the world, don't miss the next part of bucket list adventures.
Explore Angkor Wat and the Siem Reap Temples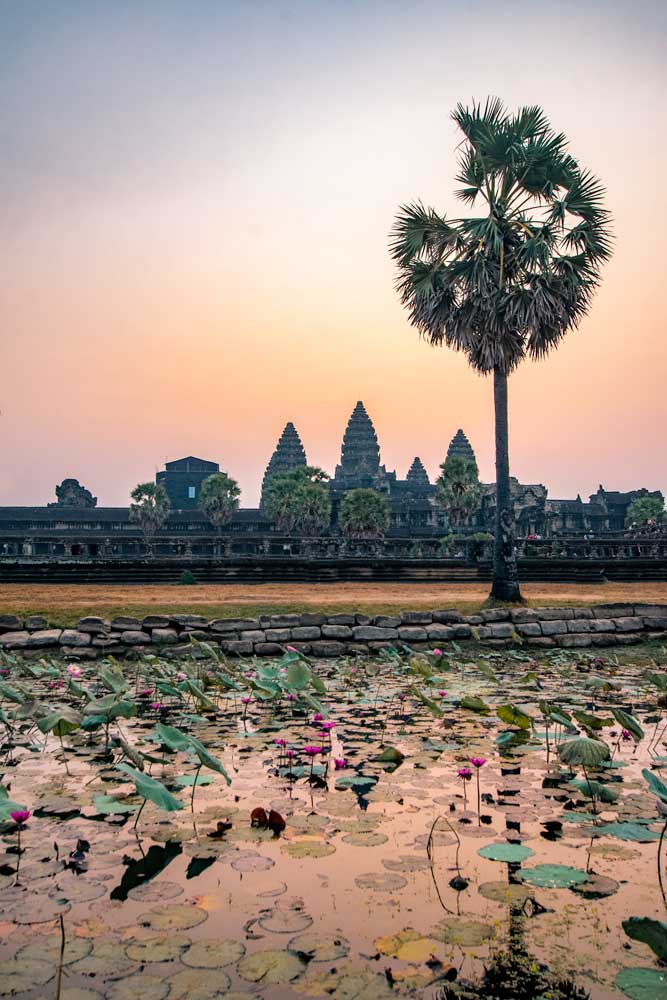 Angkor Wat is the most recognizable attraction in Cambodia and probably in Asia. A marvelous world wonder, the main temple of the Khmer Empire, welcomes around 2.5 million tourists per year.
Not that many people know that Angkor Wat is just one of the many temples in Siem Reap. Plenty of them deserve their own spot, but since we have limited entries, I'm just gonna mention Bayon and Ta Prohm as something you should definitely see during your time in Cambodia.
Check out the Sunrise in Angkor Wat
Dive around Sihanoukville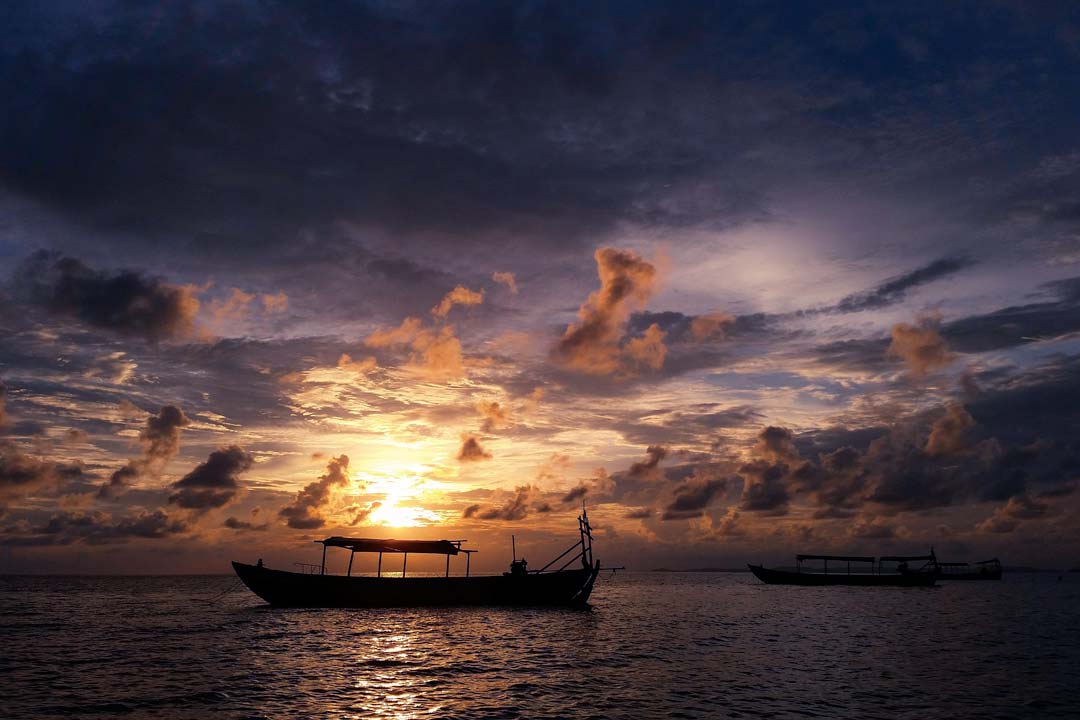 Sihanoukville is the famous beach town that serves as a gateway to Cambodia's best island destinations. If you're into beach vacations, tropical paradises, and underwater experiences, this is the place for you.
Explore Marina Bay Sands and the Gardens by the Bay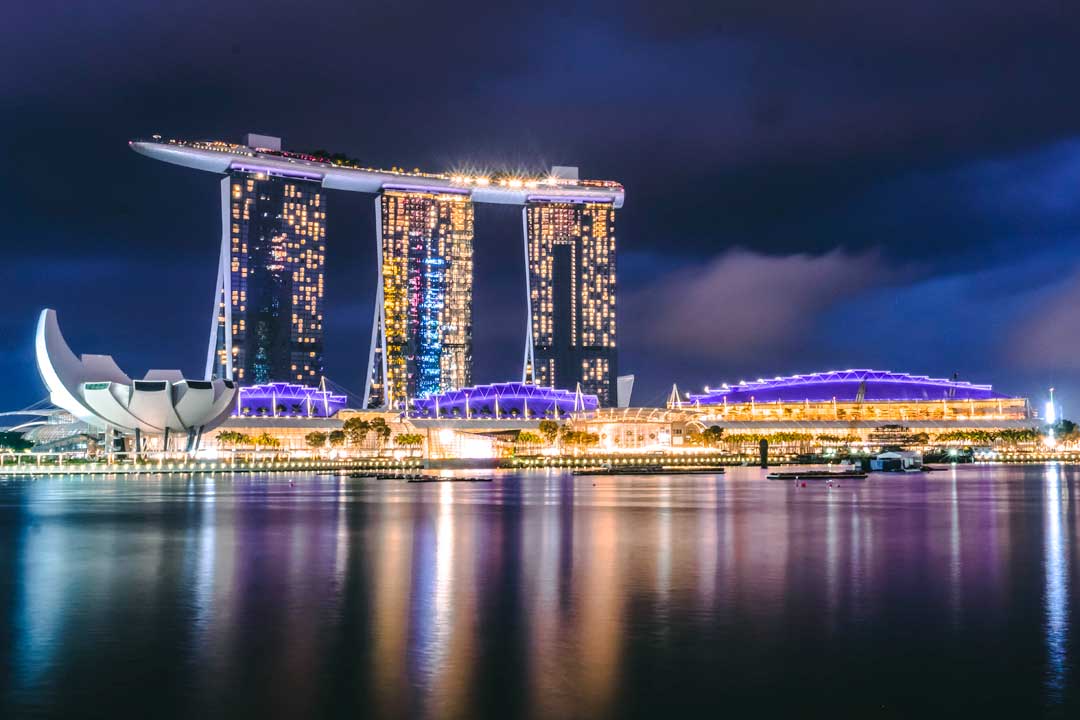 Marina Bay Sands is the most famous hotel in the world. Resembling a ship on top of skyscrapers, this architecture masterpiece opened in 2010 and quickly became the symbol of progressive Singapore. Surrounded by the incredible Gardens by the Bay, it's another must-visit spot in Southeast Asia.
Enjoy the sunrise over Bagan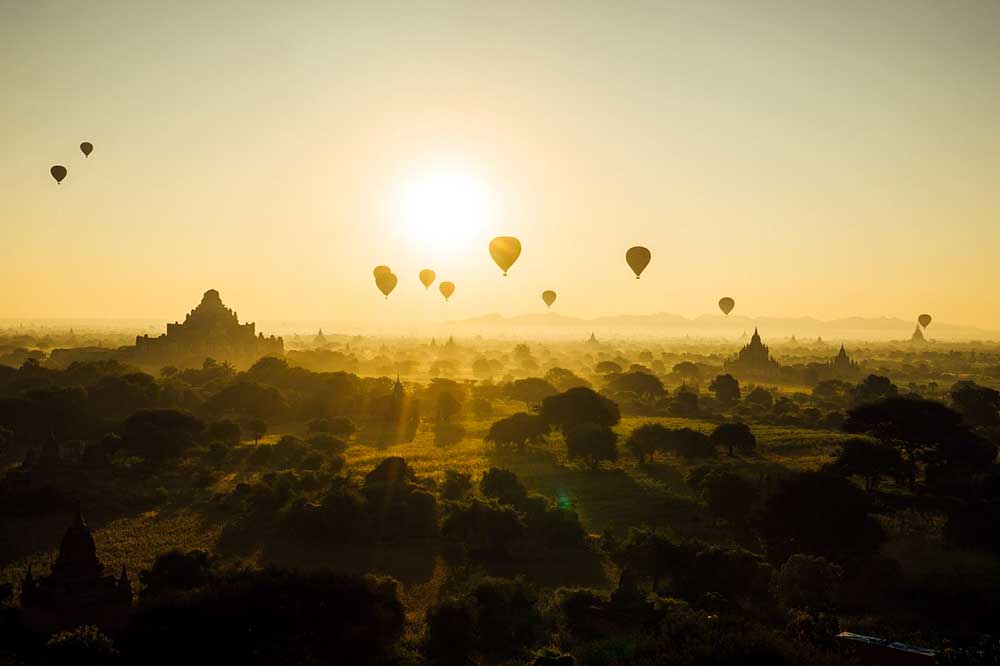 While Myanmar is a somewhat off-the-beaten tourist trail, Bagan is everything else but that. Once the capital of the mighty Pagan Kingdom, Bagan, offers hundreds of vintage temples best explored by a hot air balloon at sunrise. Sounds pretty bucket listy if you ask me.
Admire the oldest Buddhist pagoda in the world – the Shwedagon Pagoda in Yangon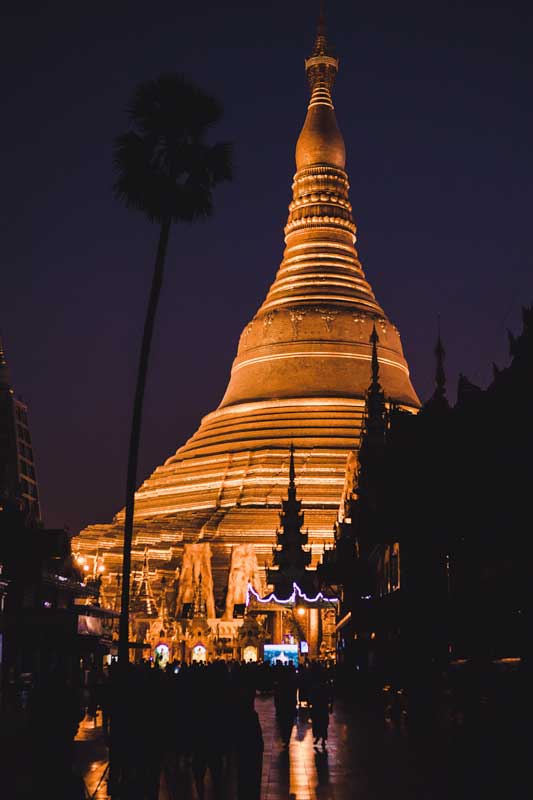 Dominating the Yangon skyline, the Shwedagon Pagoda can be easily spotted from hundreds of meters away. Resembling a golden city from some magical Oz-type wonderland, the pagoda is tout to be the oldest in the world and is believed to contain relics of the four previous Buddhas of the present Kalpa.
See the fishermen of Inle Lake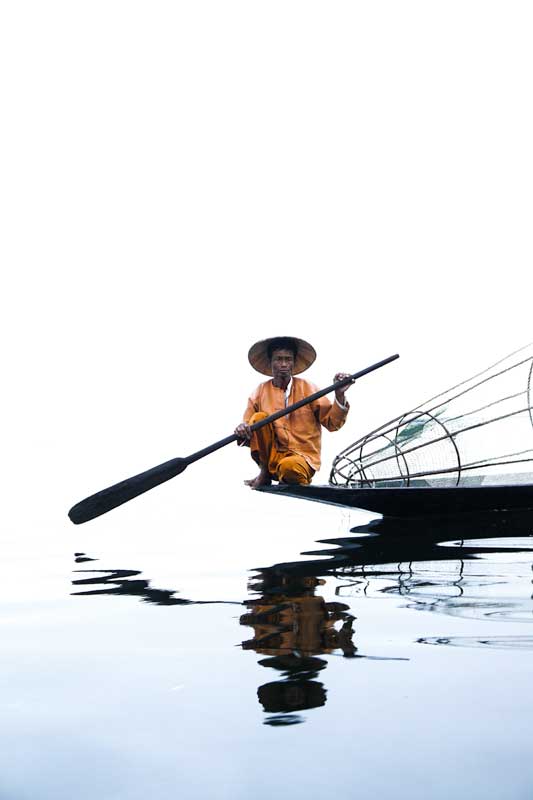 The leg-rowing fishermen of the Inle lake are one of Myanmar's most authentic cultural attractions. Standing on one leg like flamingos, they use their other one to wrap it around the oar and navigate the tiny boat. Although today, plenty of them earn their living more from photos than fishing, seeing the Inle Lake fishermen is undoubtedly a bucket list-worthy adventure.
That's all from me, I hope you enjoyed the most awesome Southeast Asia bucket list.
————————————
If you haven't planned your trip there yet, find out how I plan my trips!
————————————
I have 524 bucket list ideas for Asia.. See my impossible bucket list of 1700+ adventures!

How many have you completed?
---
Some of the above are affiliate links and I will earn a percentage of the sale if you purchase through them at no extra cost to you. This helps keep my site running – so thanks in advance for your support!