Located in the northwest of Malaysia, Penang is one of those must-visit places to have on your itinerary. A melting pot of cultures, history, and signature cuisine, this colorful state has plenty one-of-a-kind attractions to offer. And here comes the million-dollar question – What to do in Penang?

And the answer to that is – everything! There are so many temples, natural gems, and curious museums to explore that you better save yourself at least a week for this journey. You don't believe me?
Ok, I'll give you a list of my favorite things to do in Penang, and you can see for yourself.

Are you ready?
Let's go!
Cultural things to do in Penang
Explore the street art in Georgetown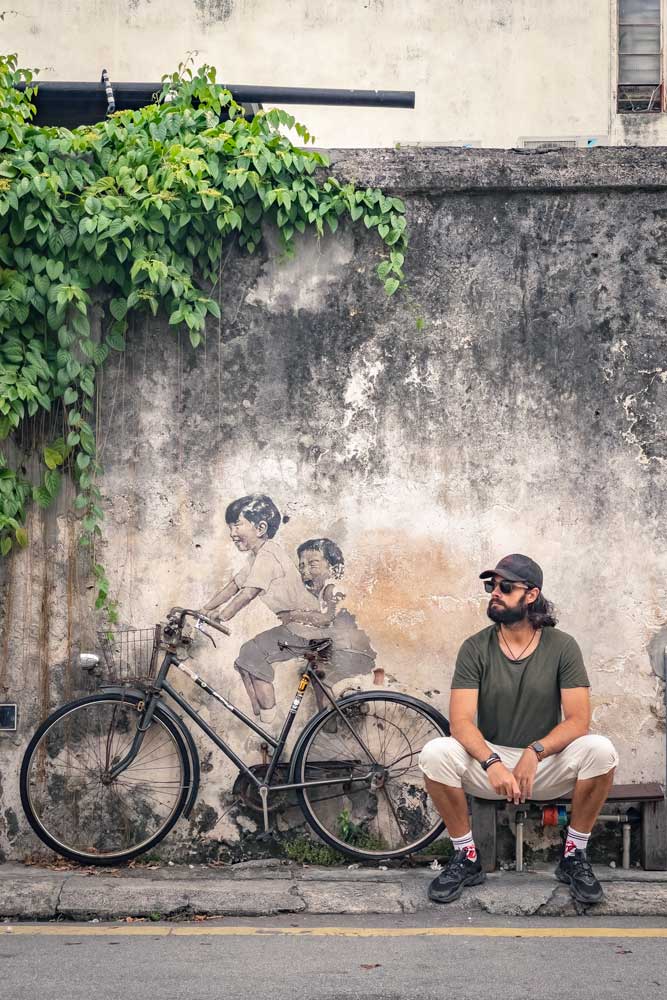 Georgetown is the capital of the Penang state and home to most of the attractions on our list. It's truly one of the most diverse towns I've ever been to. The biggest draw of Georgetown is the street art.
It started in 2012 with the "Mirrors George Town" project, which aimed to bring new life to the classical buildings in the city's UNESCO-recognized historic center. The murals created then (mainly by the Lithuanian artist Ernest Zacharevic) became so popular that today they are emblematic of the city and one of the very best things to do in Penang. The top pieces you should check out are "Little Children on a Bicycle" and "I Want Pau" on Armenian Street, "Boy on a Motorbike" on Ah Quee Street, and the "Reaching Up" mural on Cannon Street. For your convenience, Google Maps has the most famous murals marked as attractions.
To keep things fresh, Georgetown hosts an annual street art festival called "Urban Xchange".
Try the street food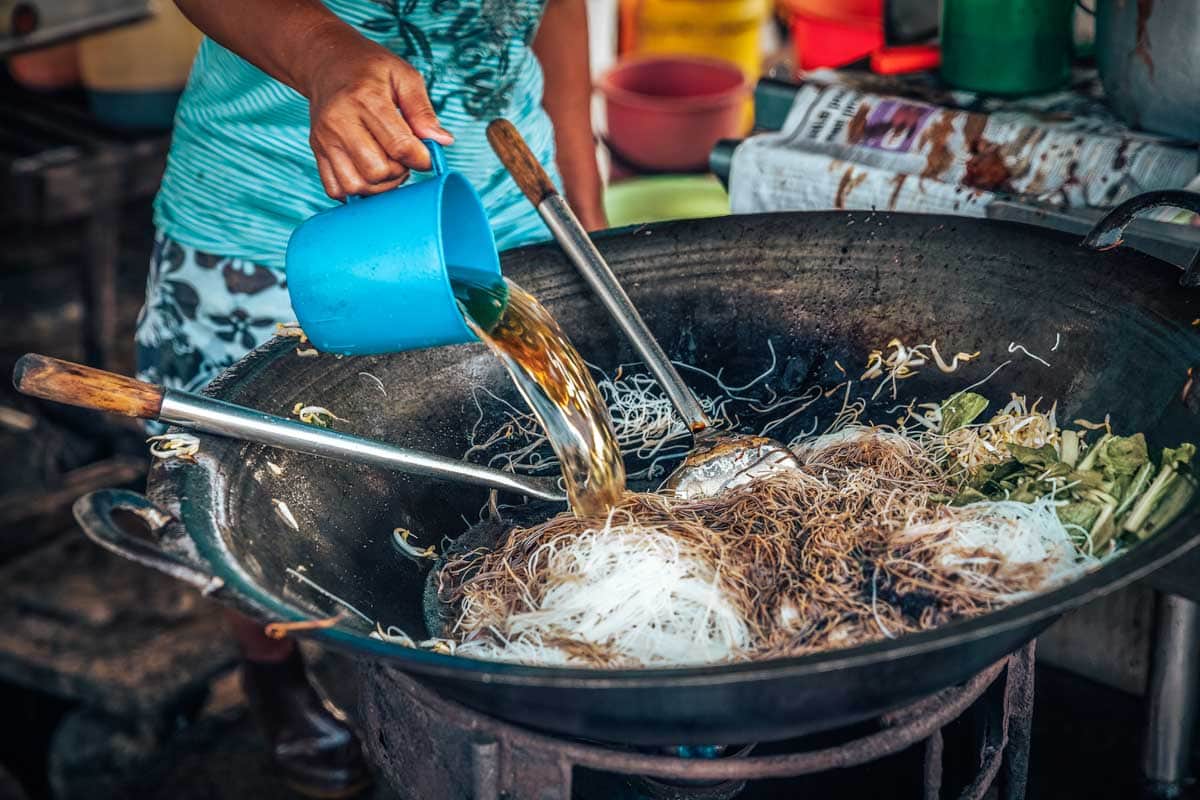 Before it was known for its street art scene, Georgetown was famous for its cuisine. The entire Penang is actually known as the foodie state of Malaysia. And with the blend of cultures in the country, you can be sure that the foodie state is something otherwordly.
One of Georgetown's most famous street food dishes is Char Kway Teow, a stir-fried noodle dish made with flat rice noodles, prawns, cockles, bean sprouts, eggs, and Chinese sausage. Other things to try there include Nasi Kandar, Hokkien Mee, Asam Laksa, and Rojak.
Check out this Penang food tour
Castaway Tip
Make sure also to try the homemade cakes and sweets in the China House in Georgetown.

Check out Georgetown's historic mansions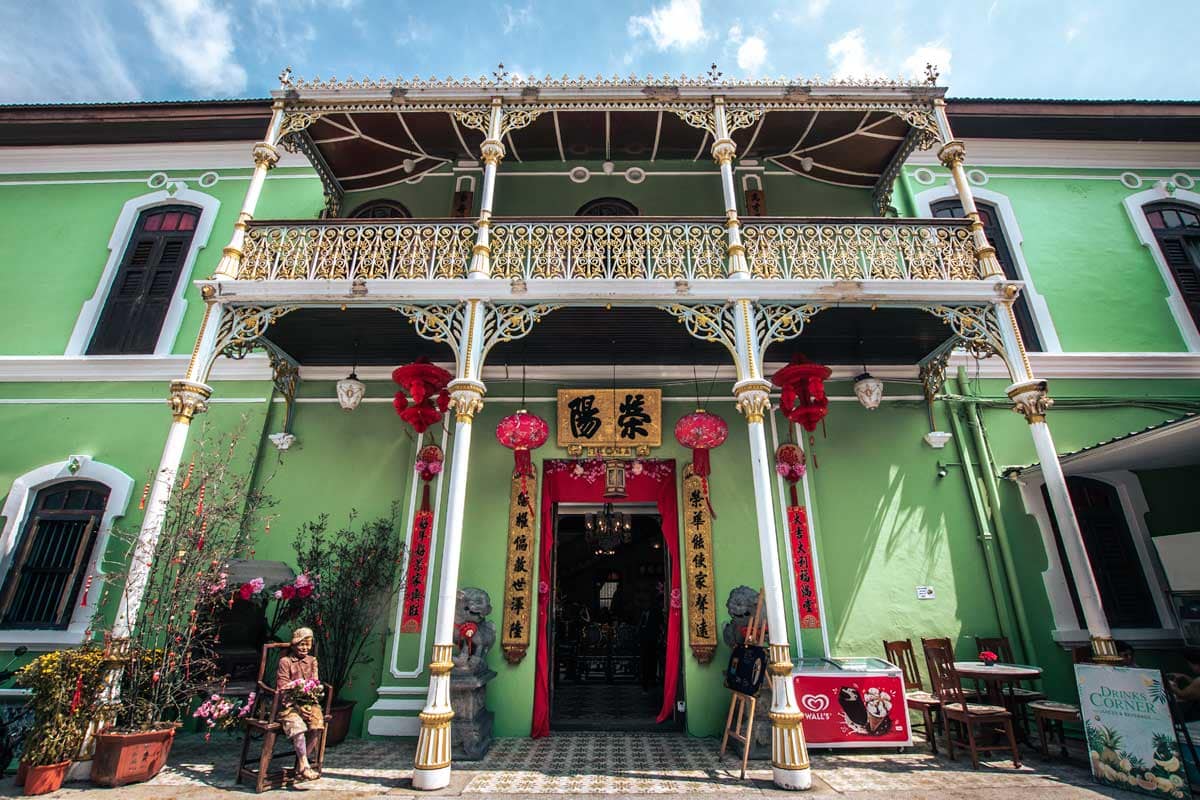 Georgetown has a rich colonial past, so having plenty of perfectly preserved buildings is not unusual there. Built during the 18th and 19th centuries by wealthy merchants and aristocrats, today, they are one of the coolest things to do in Penang.
Cheong Fatt Tze, aka The Blue Mansion, is the most popular one here. Due to its indigo-blue color, it's a perfect setting for photos. You can't just walk into it, though; you should book a tour or, even better, book a room. Another famous mansion is Pinang Peranakan Mansion. Built in the late 19th century by a wealthy local family, the mansion is perfectly restored and acts as a museum today.
Plenty of others are scattered around town, and many are either hotels, restaurants, or museums, so if colonial architecture is your thing, you will feel like you're in heaven.
Clan Jetties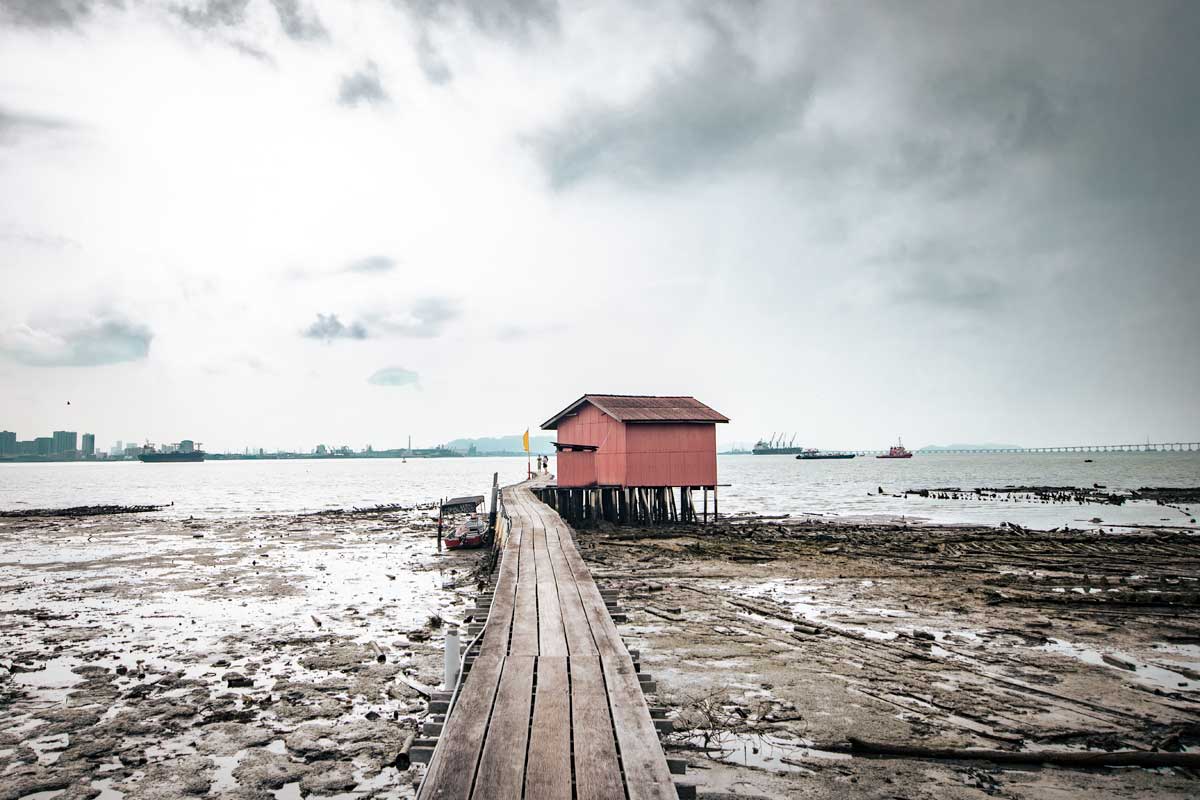 Georgetown Clan Jetties are something I've never seen anywhere else in the world and definitely a good answer to our main question – What to do in Penang.
Built in the 19th century, this group of wooden piers are home to different Chinese clans. The jetties were supposed to act as temporary homes for the Chinese immigrants who came to Penang to work in the city's growing economy, but I guess the Chinese loved Penang so much that they decided to stay. And they are still there!
Each jetty is home to a different clan and offers a glimpse into their daily life. The most touristic ones are the Chew and Tan jetties, but you can check the others for a more authentic experience.
Little India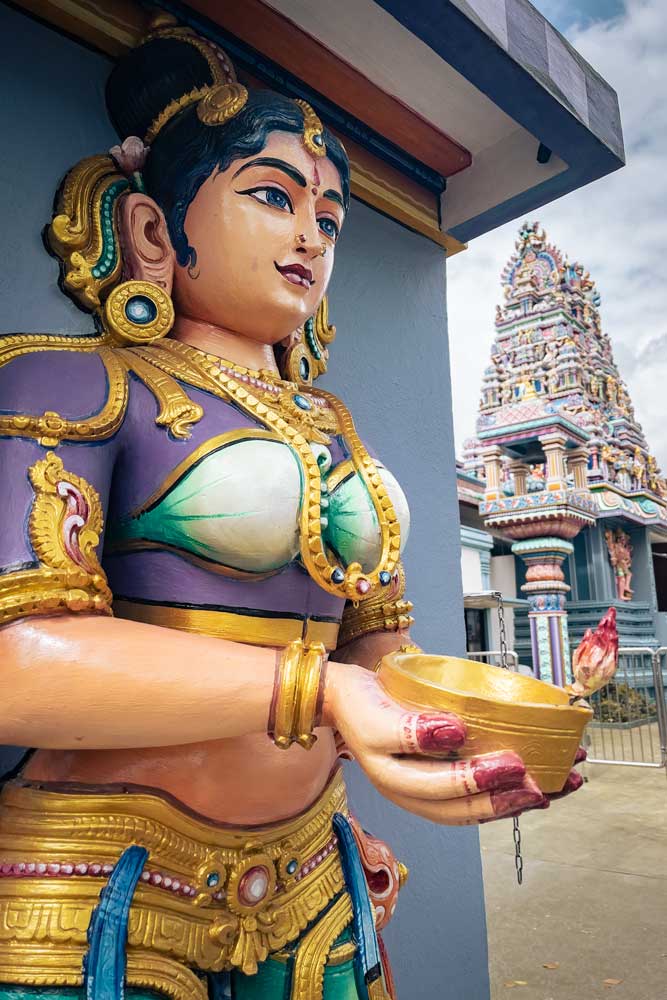 Since there are around 2 million Indians in Malaysia, you can bet everything you have that in the major cities, there would be a pretty significant Indian neighborhood.
Well, Georgetown's Little India does not disappoint. Imagine vibrant streets full of Indian textiles, jewelry, and souvenirs. Indian spices aroma all around you, and colorful Hindu temples on every corner (more on that later) – that's Litlle India. Feels like the real India but a bit cleaner.
See Also: The Ultimate Cameron Highlands Itinerary
Butterworth Art Lane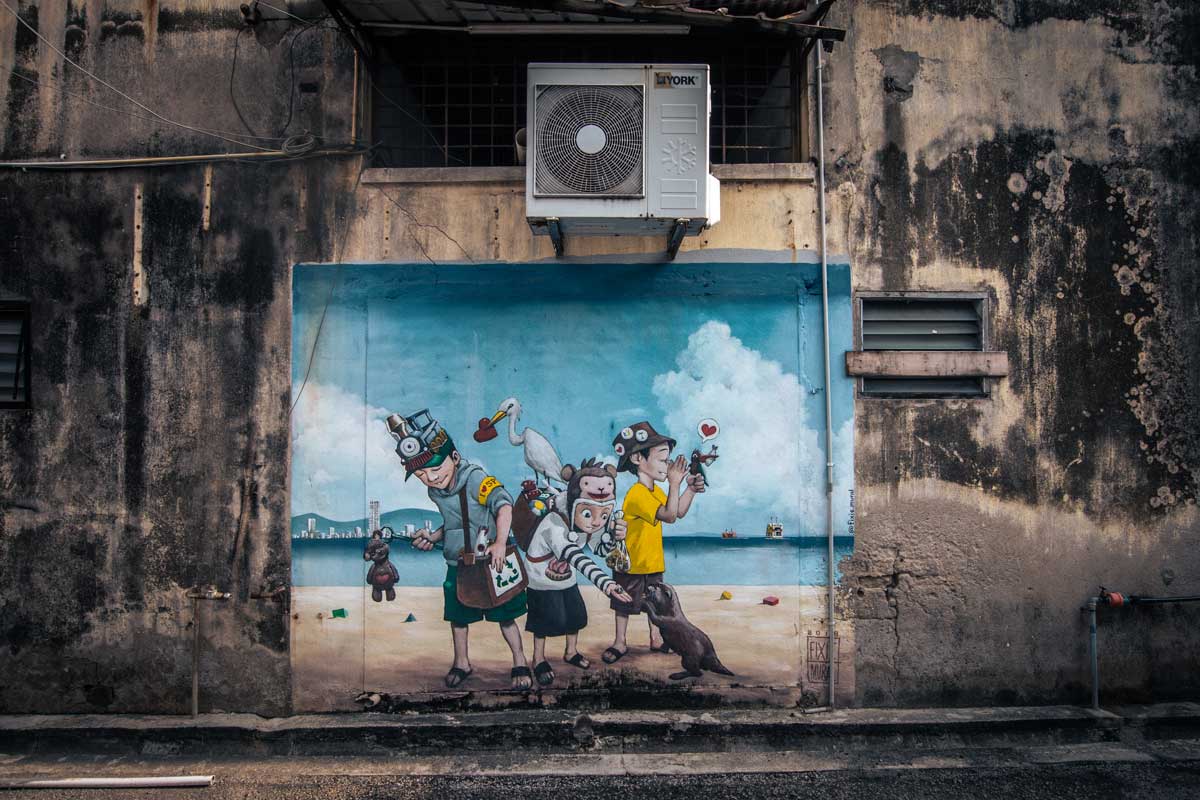 Since we're talking about things to do in Penang and not just Georgetown, it's time to get out of the city for a bit. Just a 20 min ferry ride from the state capital, we find Butterworth. Butterworth is not as picturesque as Georgetown, but it has this street that's definitely worth a visit.
Named Art Lane, you can already imagine what it's all about. That's right – street art! Created in 2018 as a community project to revitalize an old and neglected alley, it has become a city attraction, but it's still not that popular attraction, so it's easy to make a great selfie session there. Since it's a bit of a hassle to reach, you can combine the visit with Frog Lake.
Hin Bus Depot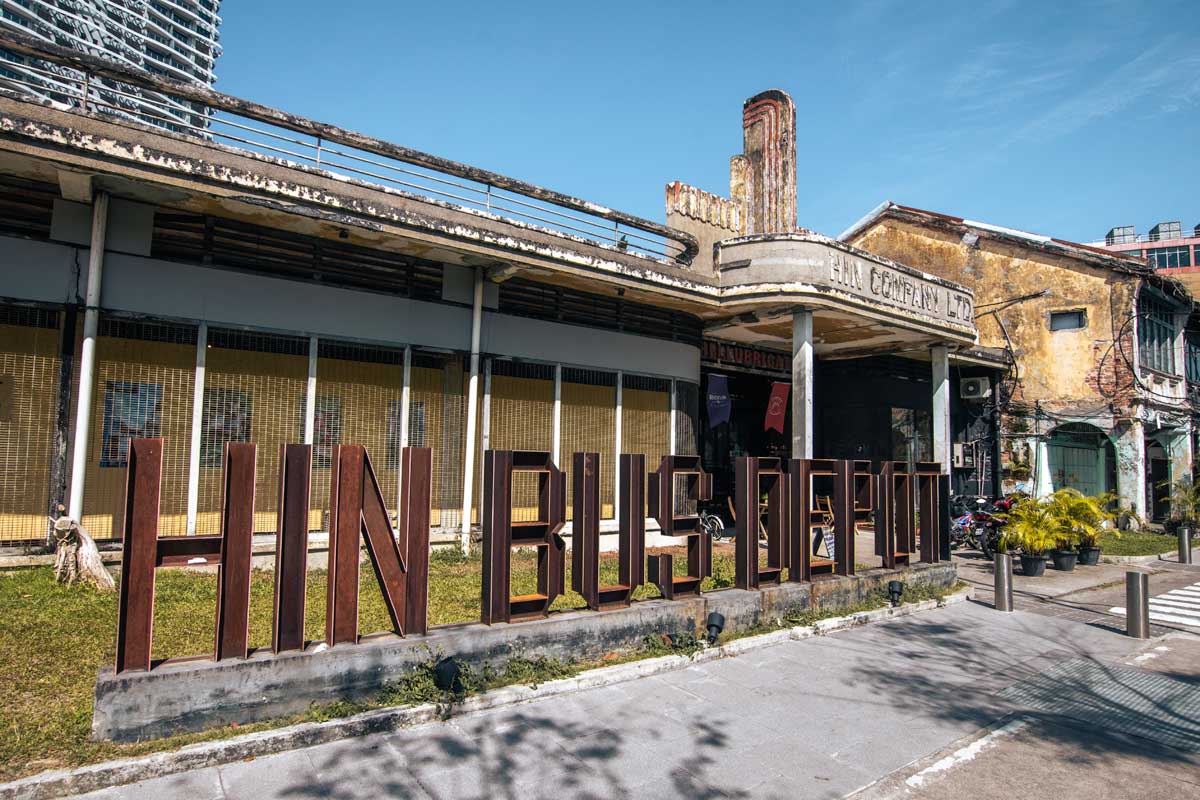 Built a hundred years ago, this former bus depot is a contemporary arts center today. And while the depot's main attraction is the gallery showcasing modern art from local and international artists, my favorite part was the cafes. The vintage atmosphere is just perfect for an hour or two of relaxation.
And if you visit during the weekend (between 11:00 AM and 5:00 PM), you will find a unique little market with local craftsmen, artisans, musicians, performers, makers, and collectors of all kinds.
Natural things to do in Penang
Explore a rainforest
Cultural things are not the only type of things to do in Penang. Not even a little bit. Penang is home to something scarce – an actual rainforest. I kid you not, my friend! On top of Penang Hill, you can find The Habitat – an eco-tourism attraction that spans over 130 million-year-old rainforest!
And for those of you who don't know it, rainforests are an absolute treasure cove of flora and fauna. Walking around the paths in the forest, the chances are high that you will see an awesome animal in its natural habitat.
During my trip, I managed to see a Sunda Colugo. You have no idea what that is? Neither did I. That's the beauty of the rainforest; you see things you didn't even know existed.
Penang National Park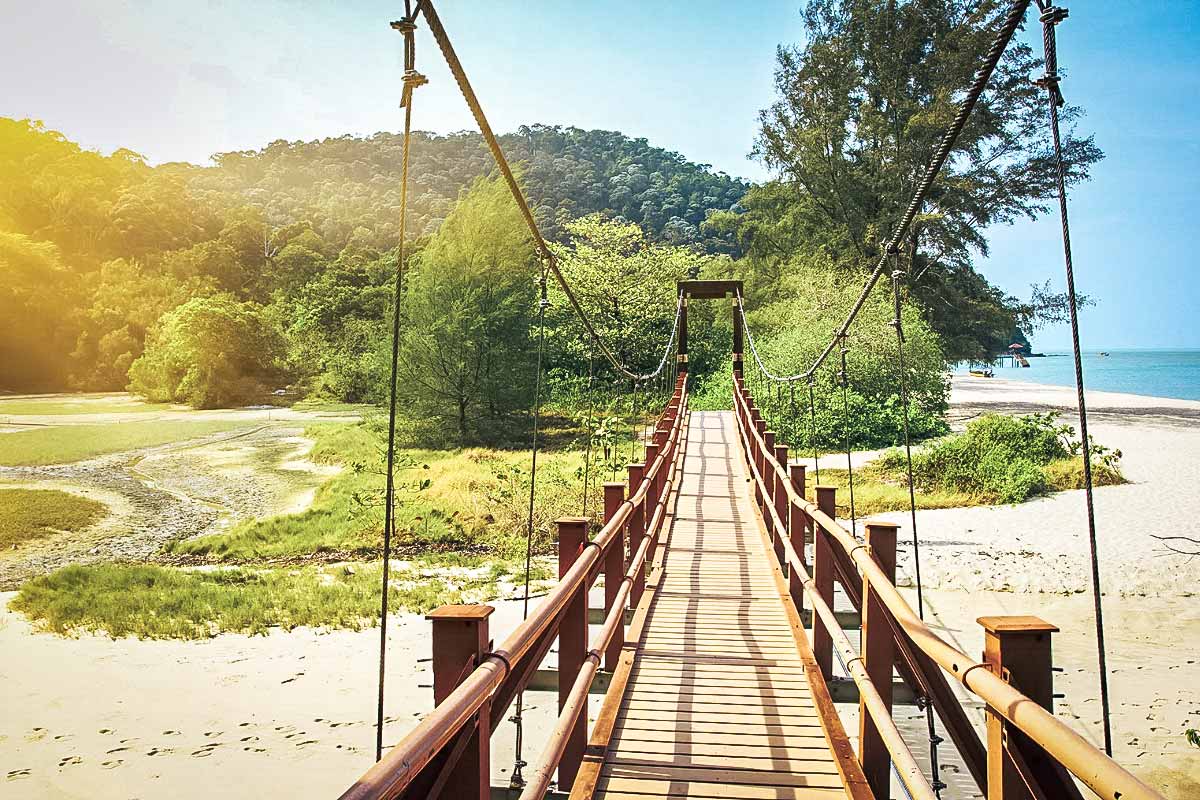 Located on the northwest coast of Penang Island, Penang National Park is one of the very best natural things to see in Penang (yeah, everything in Penang is named Penang…). The park is not only home to a variety of wildlife, including rare bird species like the White-bellied Sea Eagle and the Brahminy Kite, but also home to a few beaches such as Antai Kerachut, Teluk Kampi, and Monkey Beach.
Since it's pretty far from Georgetown, the park is best reached via a rented scooter/car or an organized tour.
Batu Ferringhi Beach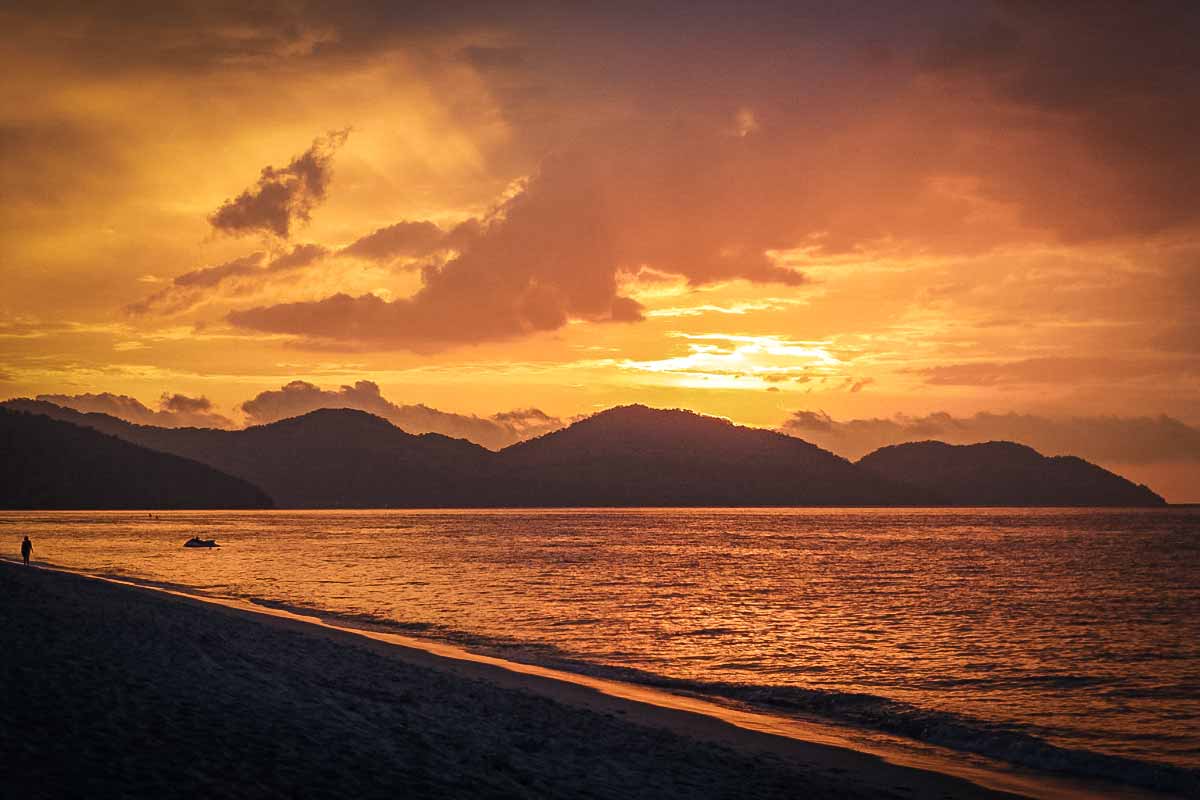 Penang Island is the most significant part of the Penang state. And being an island in Malaysia, you can imagine there are some top-notch beaches, right? Right! And while you can't find them near Georgetown, if you make the effort to go a bit northwest, you will discover the beautiful Batu Ferringhi Beach.
Being Penang's most renounced beach, you can expect all sorts of activities there, but the best part is the vast night market on the main road that runs parallel to the coast. So if you are looking primarily for beach things to do in Penang, I suggest getting a hotel right on the Batu Ferringhi and visiting Georgetown only on day trips.
Spice Garden and Penang Butterfly Farm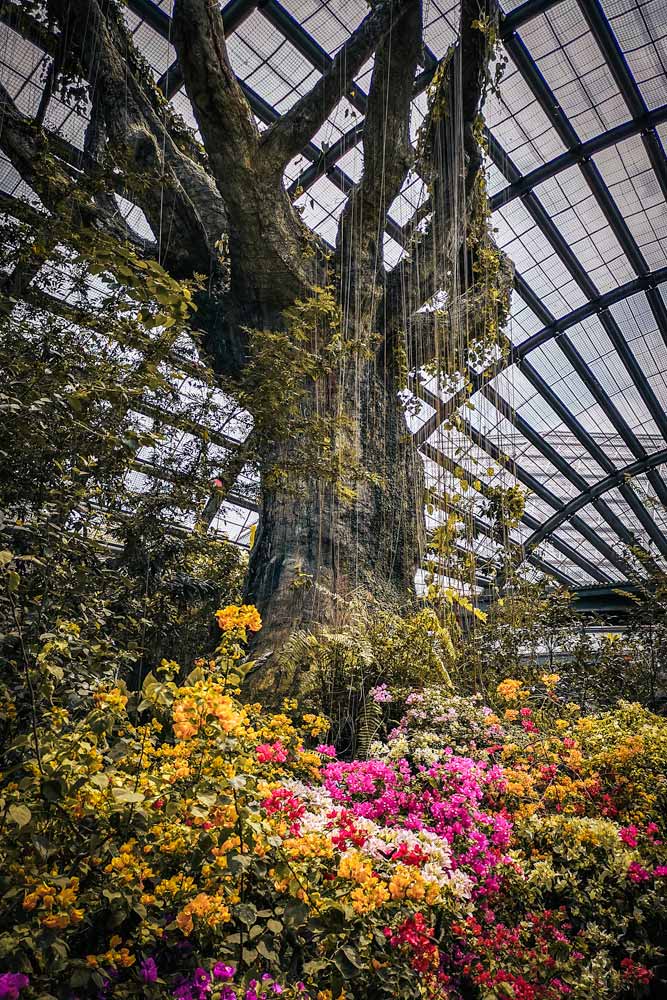 Those two attractions are grouped together since they are located right next to Batu Ferringhi Beach, and tourists often visit them one after another.
The Spice Garden spans over 8 acres of land and is home to over 500 species of plants and trees, many of which are native to the region and have been used in traditional medicine and local cooking for centuries. It's also a great place to shop for top-notch Asian spice souvenirs.
The Entopia Butterfly Farm, on the other hand, is a great place to visit with kids. Walking around its inner garden (named Natureland), you see countless butterfly species and feel like you are walking in some fairytale wonderland. In the end, you can visit the Cocoon part of the complex to learn more about these beautiful little things.
Bukit Katak (Frog Lake)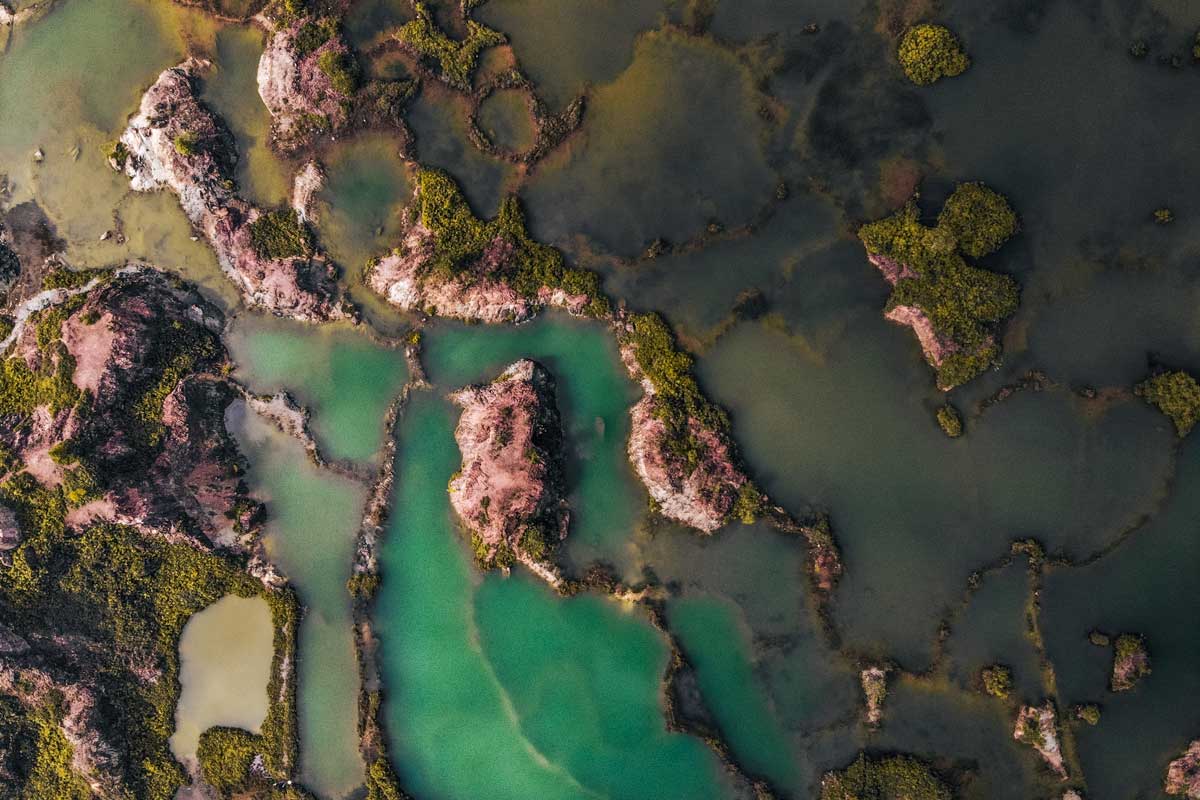 Bukit Katak, also known as Frog Lake, is among my favorite things to see in Penang. Located about 15km northeast of Butterworth town, it's not an easy place to reach, but that has its perks – it's still an off-beaten attraction meaning you'll probably have the whole place to yourself.
And what a place it is! A former rubber plantation, this lake is actually a group of small lakes with different colors. And right next to them – a hill you can climb to enjoy their beauty. The whole place is surrounded by a lush jungle full of monkeys, and it's one of the most National Geographic-places I've visited in Malaysia.
The lakes are quite remote, but if you have a rented car (or motorbike), you can easily find them. However, don't go there via taxi or Grab since it'd be impossible to find one to take you back to town.
Temples to see in Penang
Kek Lok Si Temple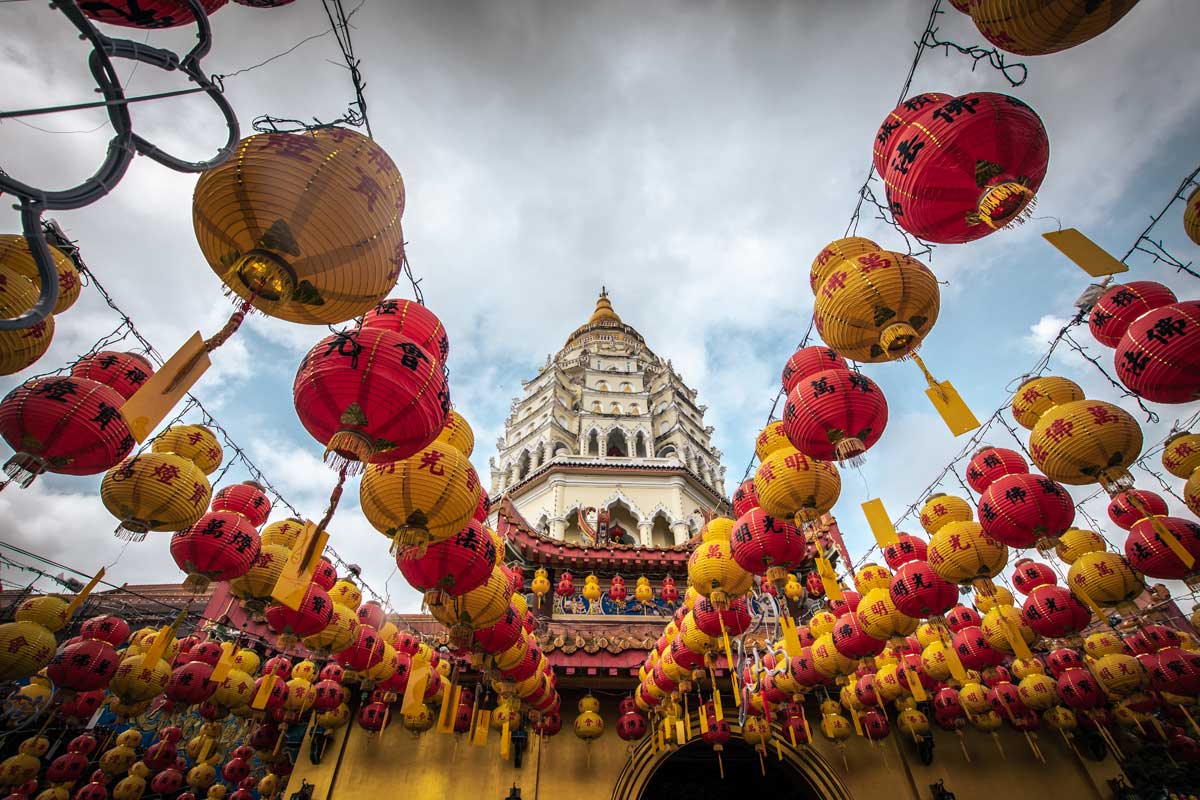 Located on the outskirts of Georgetown, Kek Lok Si is one of the largest temples in Asia and also one of the most impressive ones. Built in the late 19th century, the temple features plenty of halls and gardens, but two stands above the rest.
The first one is the seven-story pagoda, which stands at a height of 30 meters and is known as the Pagoda of Ten Thousand Buddhas (because there are 10,000 images of Buddha inside).
The second is the bronze statue of the Goddess of Mercy, which stands at a height of 36.5 meters and is visible from many parts of Penang. The temple is one of the most exciting places in the country and definitely one of the most awesome things to do in Penang.
Arulmigu Balathandayuthapani Temple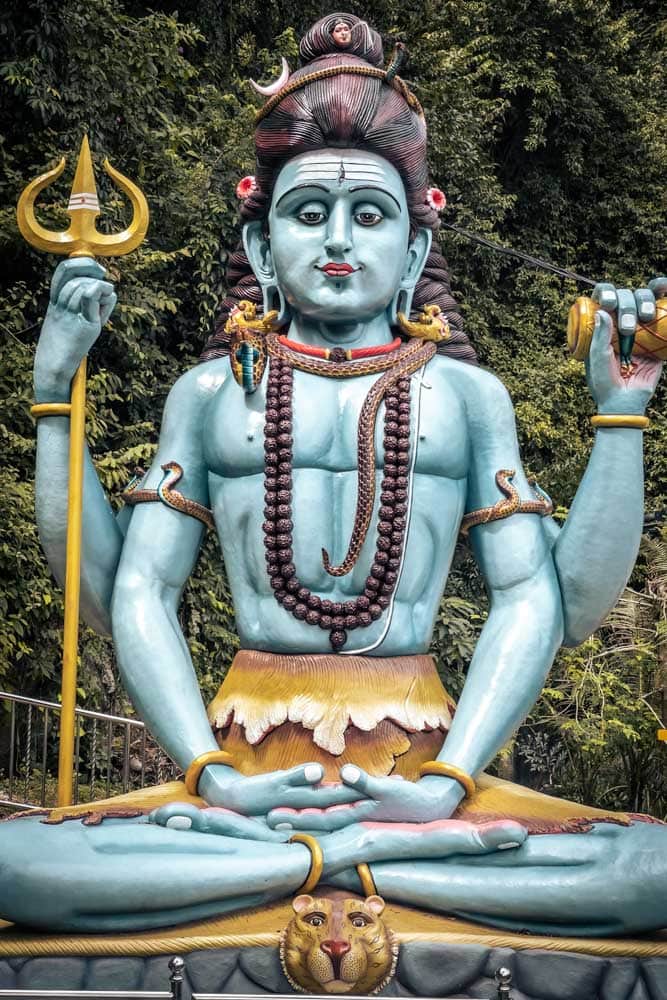 The temple with impossible to pronounce name is also known as the Waterfall Hill temple and is one of the top Hindu temples in Malaysia.
I didn't see a waterfall there, but I definitely saw the hill. To reach the temple, you need to climb more than 500 steps! The good thing is the steps are surrounded by gardens and colorful Indian statues, which makes the climb as pleasant as possible.

If you visit during January or February, you may witness the curious Thaipusam festival.
Chaiya Mangalaram Thai Buddhist Temple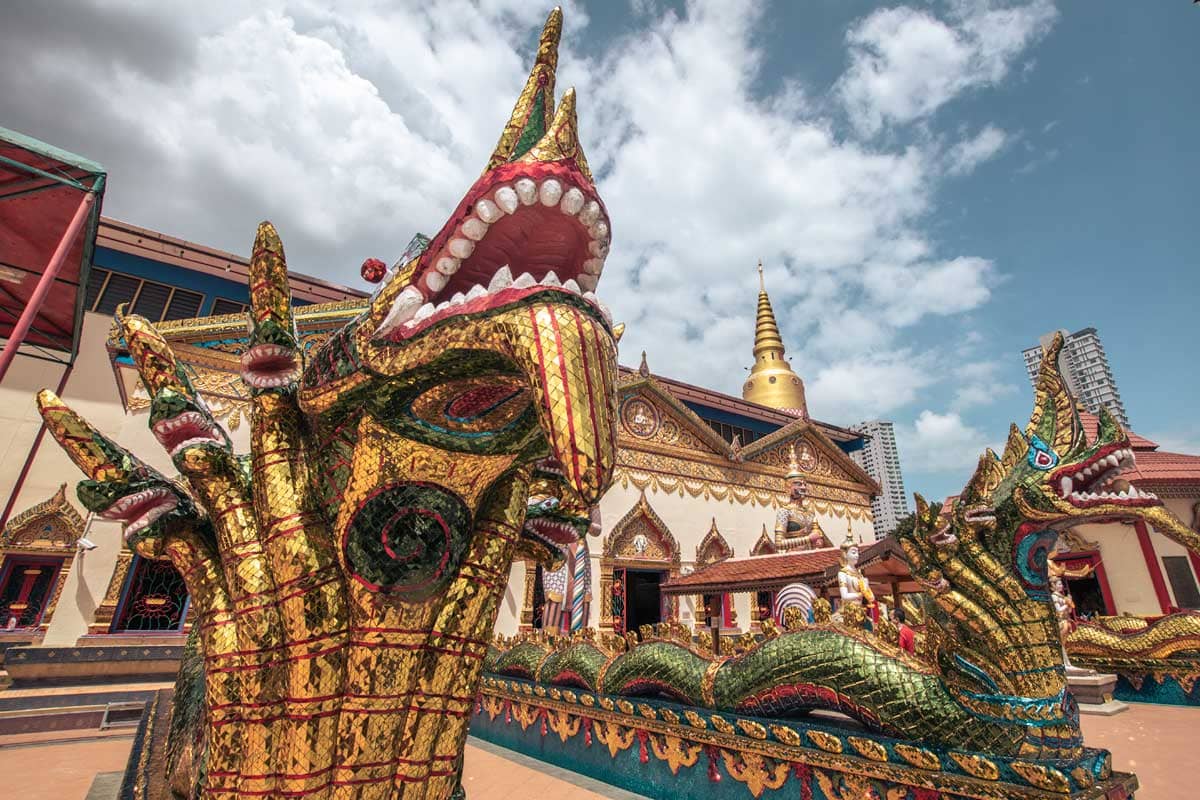 Erected almost 200 years ago, Wat Chaiyamangalaram is the biggest Thai Buddhist temple in Penang. And if you've been to a Thai temple before, you know what to expect. Lavish exterior and opulent interior, including a giant (33 meters in length) reclining Buddha.
If you've been to Thailand before, you may skip this one, but if you haven't – Wat Chaiyamangalaram is definitely one of the best things to see in Penang.
Dhammikarama Burmese Temple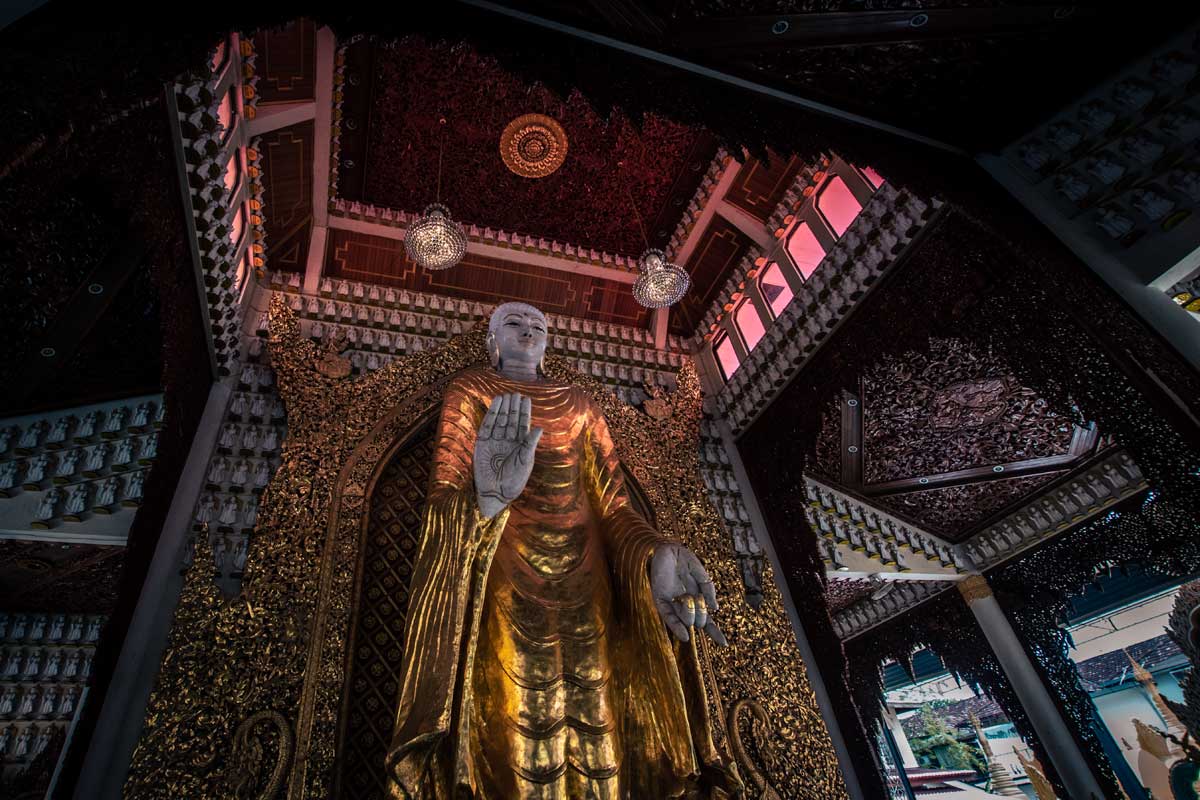 Right across Wat Chaiyamangalaram, we find another peculiar Buddhist temple – Dhammikarama. Built in the early 19th century by Burmese immigrants, this temple differs significantly from its Thai neighbor.
While the temple features the traditional golden pagodas and giant Buddhas, it also features a holy Bodhi tree and… many modern technologies. Well, not really that modern, but imagine led lights behind some statues, a rotating wishing bowls machine, and stuff like that. It gives the feeling of a country fair, but it makes the temple quite a fun place to visit.
Floating Mosque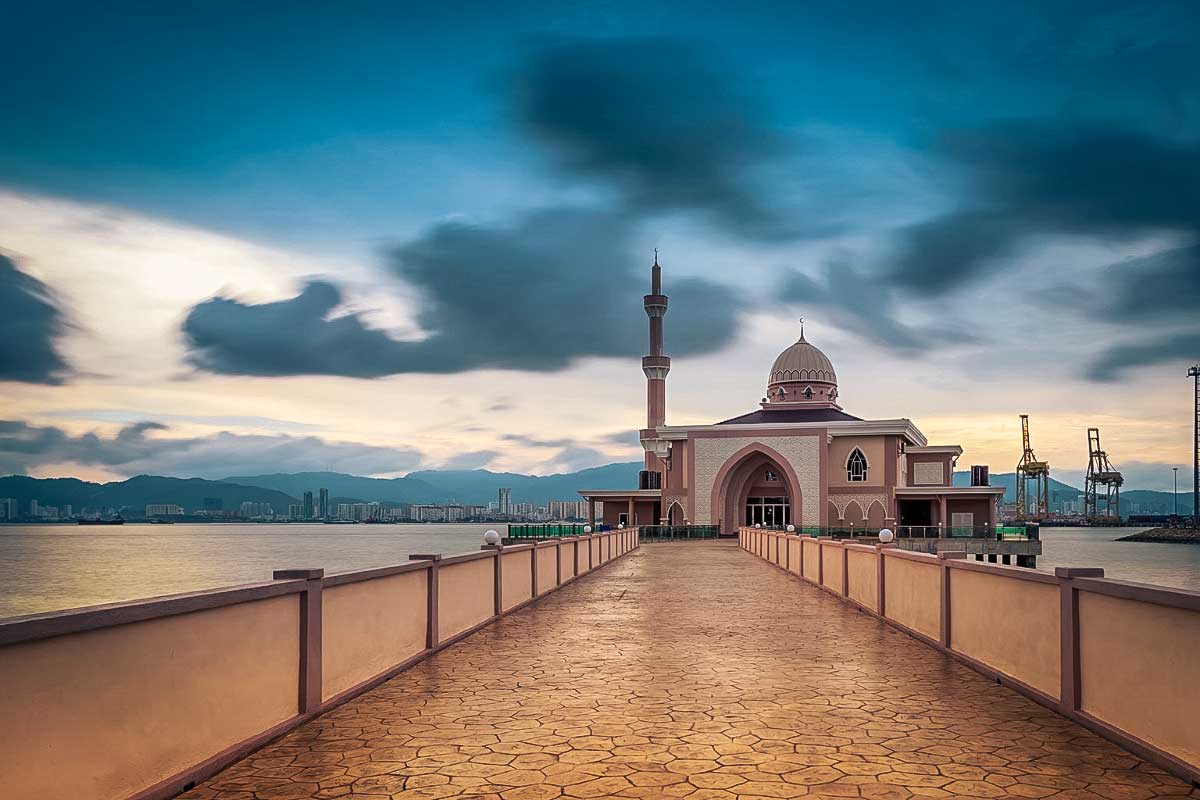 Located in Tanjung Bungah, the floating mosque is one of the most picturesque things to do in Penang. Built in 2004, the mosque is a relatively new attraction located on an artificial island in the middle of the bay, giving the illusion that it's floating in the water.
Designed in a contemporary Islamic style, the mosque (like most mosques in Malaysia) welcomes all visitors, no matter their religion.
Kapitan Keling Mosque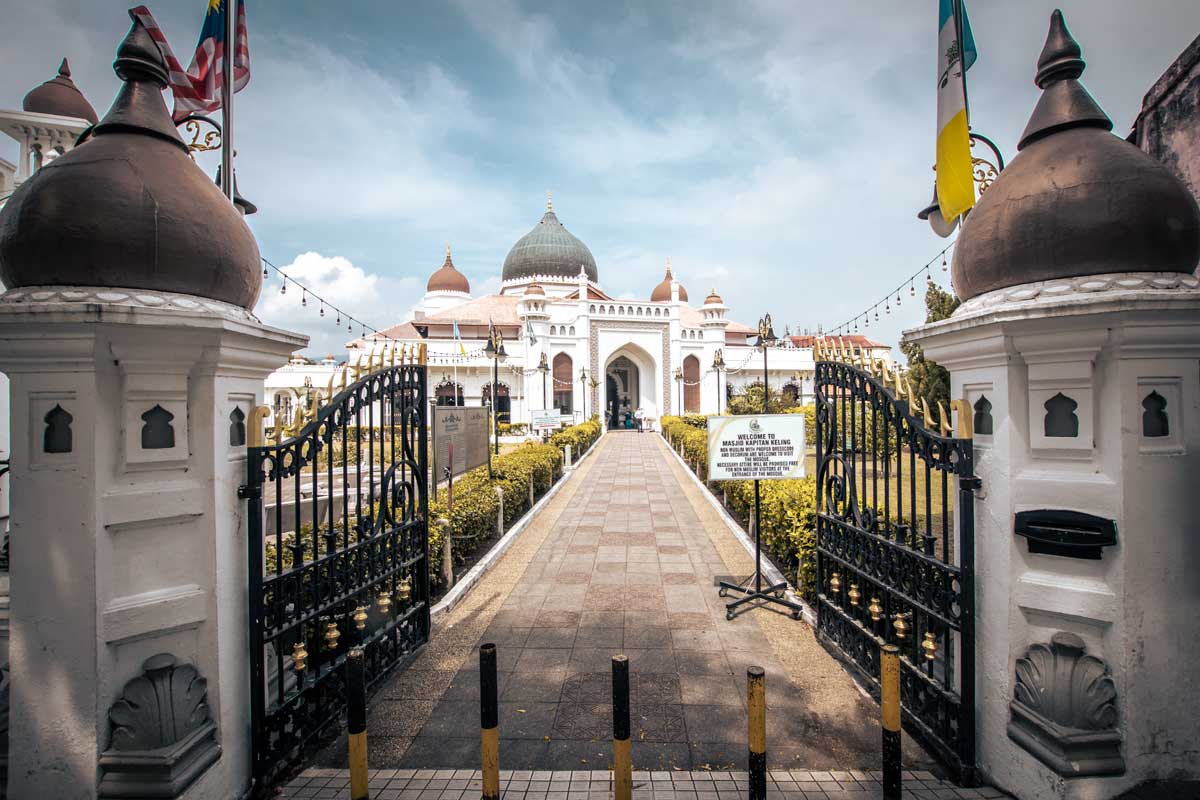 Georgetown's historic mosque was built in the early 19th century by Indian Muslim traders who had settled in Penang. It is the first permanent Muslim institution to have been established in the area, and it's kept in excellent condition to this day.
Khoo Kongsi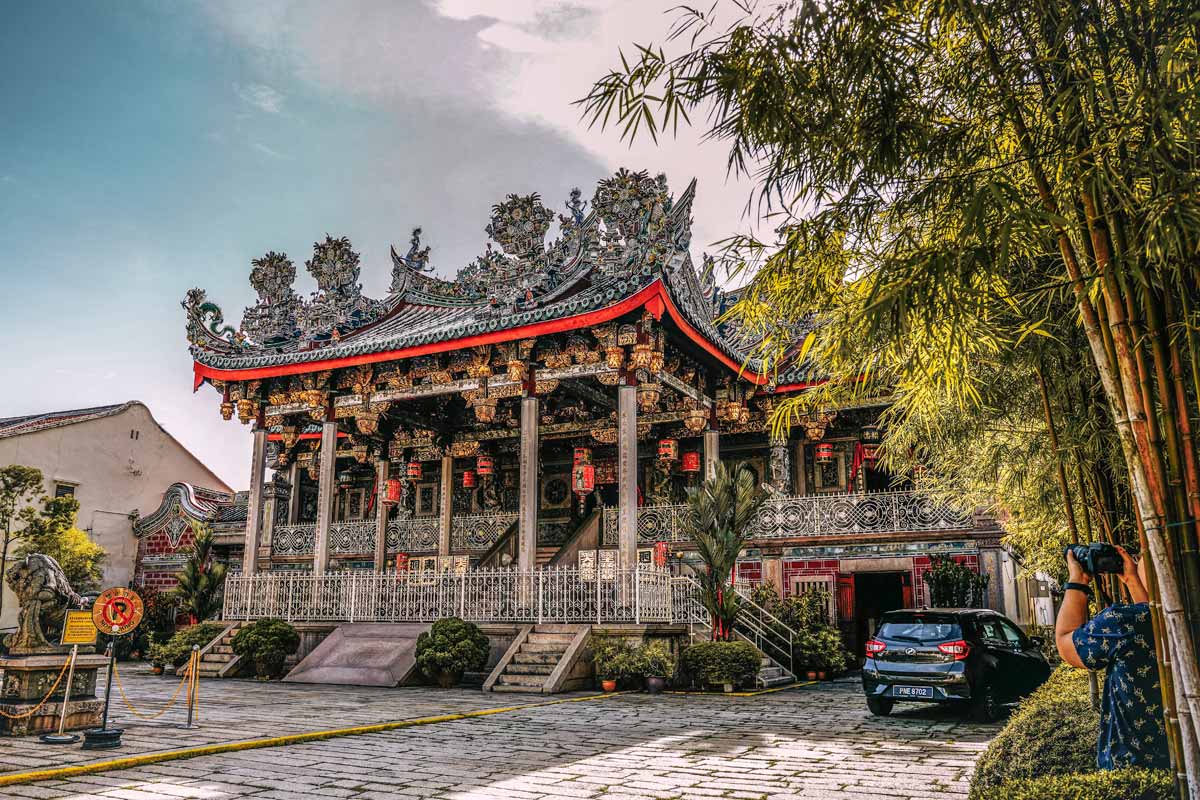 Remember the clan jetties that were home to Chinese immigrant clans? Well, Khoo Kongsi is the same. It's not a jetty but a beautifully crafted temple, and it's not located on the shore but in the center of historic Georgetown, but the idea is the same. It's home to the Khoo family, who associate themselves with dragons, thus the giant dragon on the roof of the temple.
Khoo Kongsi is considered one of Southeast Asia's most significant clan temples and a top thing to do in Penang.
Goddess Of Mercy Temple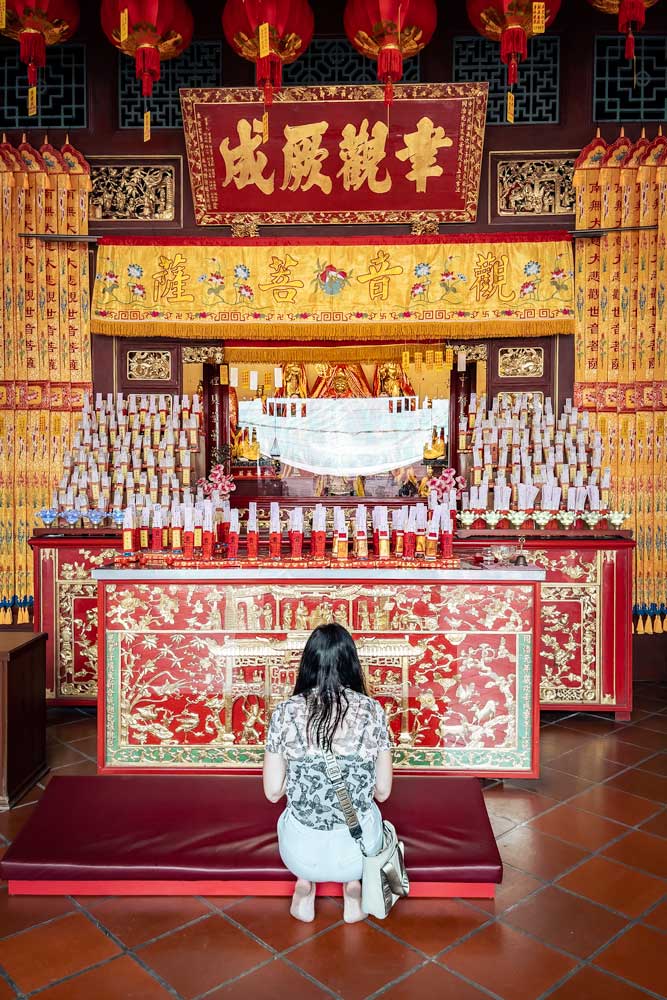 We already talked about the giant Goddes of Mercy statue in Penang, but now we're about to explore her temple. Built in the late 18th century by Chinese Hokkien immigrants who had settled in the area (like pretty much everything in Georgetown), this temple is one of the most authentic in the region.
Seriously, if you're after vintage places and want to experience the daily life of the locals, this is the place to be. Rarely visited by tourists, the temple is full of devotees practicing Buddhist rituals. One of the coolest things to see in Penang, for sure!
See Also: The Ultimate Thailand Itinerary
Sri Mahamariamman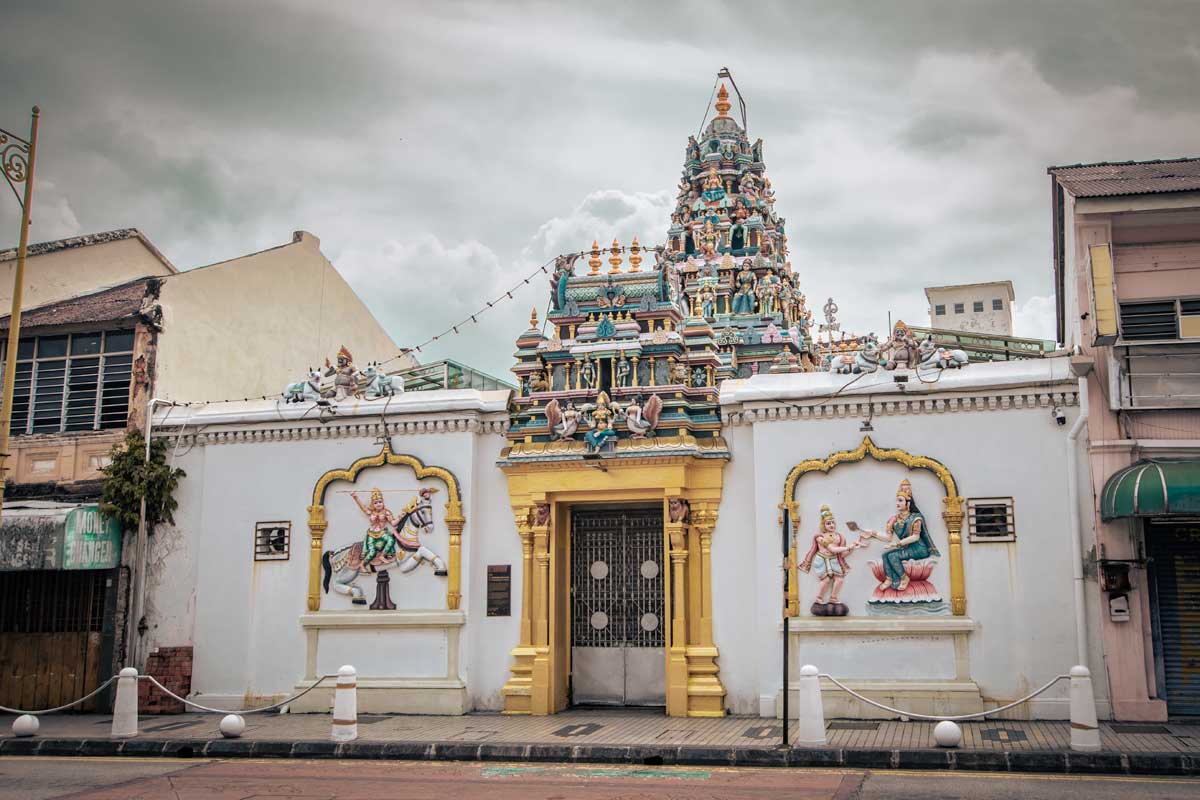 Dedicated to the goddess Mariamman (thus the name), this temple is located in central Georgetown, so it's the most visited Hindu temple in the area. It features a mix of Hindu and Dravidian architectural styles, and it has several halls and shrines dedicated to various deities, including Mariamman, Ganesh, and Murugan.
Like most Hindu temples, Sri Mahamariamman is incredibly colorful and fun to explore, and I'm sure you won't regret your visit (just double-check the working hours since, more often than not, it is closed)
More things to do in Penang
KOMTAR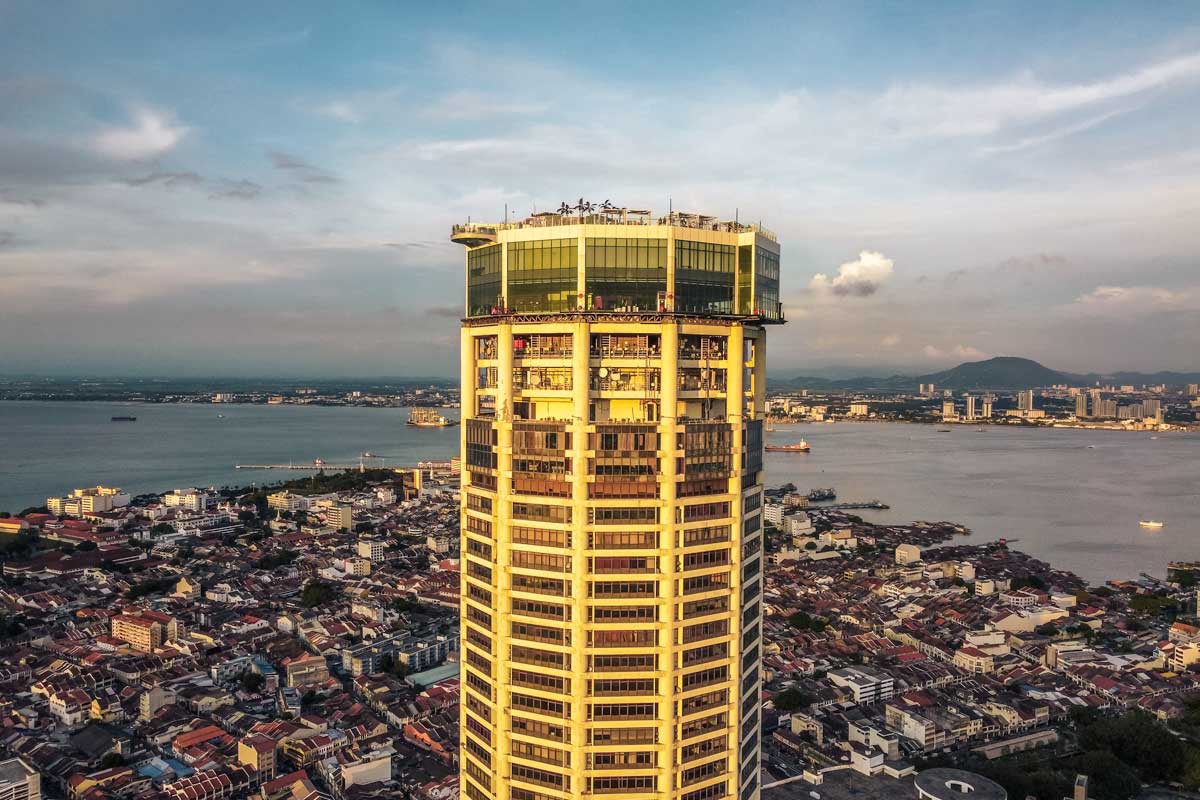 Standing in the middle of Georgetown, KOMTAR is the weirdest building in town. Full of classical architecture or Chinese/Indian-influenced buildings, the city is just not the type that can fit seamlessly a giant skyscraper. And that's precisely what KOMTAR is.
The 65-story tower is named after Malaysia's second Prime Minister (Kompleks Tun Abdul Razak) and features plenty of stuff. However, the reason why it's featured in my list is the observation deck on the 58th floor. It's a lovely panorama that has no equivalent in the state.
Camera Museum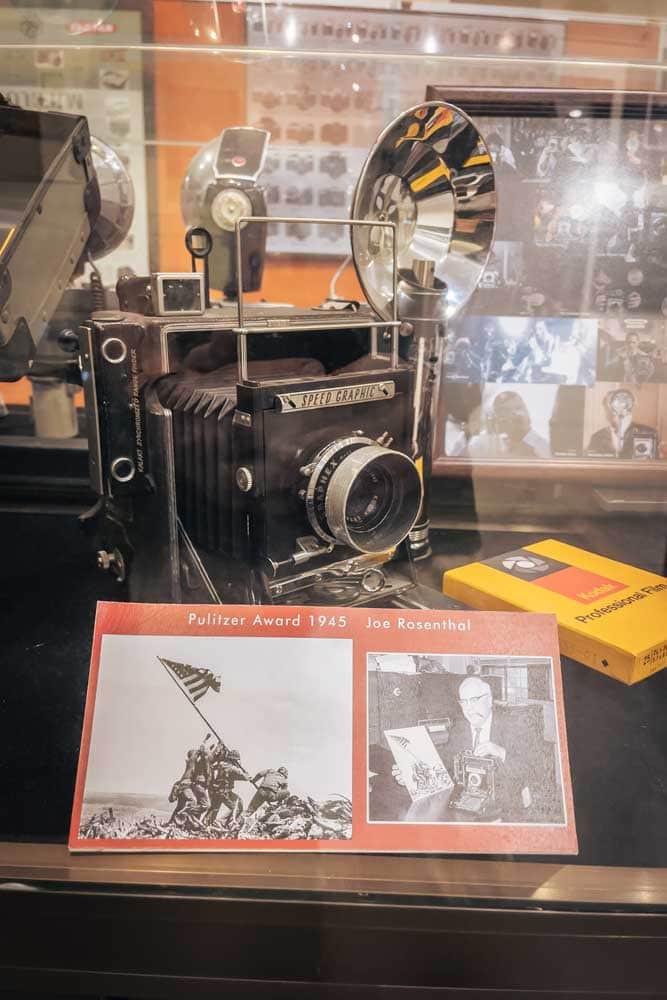 Georgetown's Camera Museum is a vast private collection located in the last film studio in town. Showcasing all sorts of rare cameras, from antique cameras to Polaroids and digital ones, the museum is heaven for all photographers. The ticket price also includes a guide who complements the experience perfectly.
The Mewoseum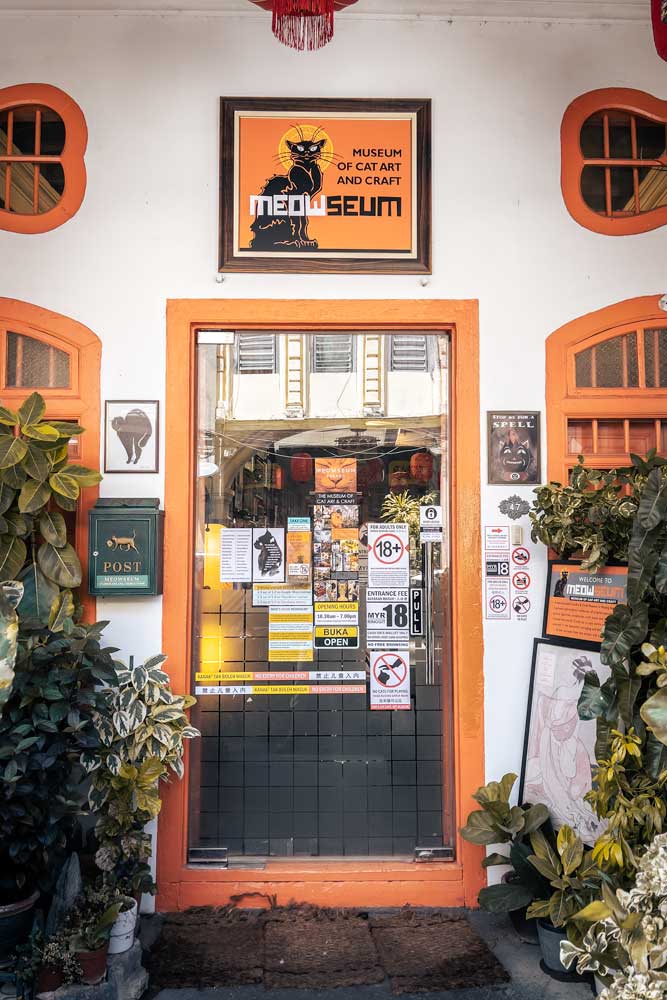 When you head to this tiny museum, don't expect to find live cats there. Instead, the Meowseum features a collection of cat-related art, artifacts, memorabilia, paintings, sculptures, photographs, posters, and even cat-themed toys and souvenirs.
If you fancy yourself a cat-lover, you'll undoubtedly enjoy their collection, and, as a bonus, you'll learn more about our feline friends and their role in human society. The museum is not a heavy tourist attraction, so you can expect to enjoy its collection in peace.
Wonderfood Museum
The last item on my list is also one of the weirdest things to do in Penang. The Wonderfood Museum is as unique as it gets showcasing the diverse culinary heritage of Malaysia and features food-themed exhibits and interactive displays.
Located in one of Georgetown's many heritage buildings, this museum is the perfect place to visit with your kids.
That's all from me, now you know what to see in Penang.
————————————
If you haven't planned your trip there yet, find out how I plan my trips!
————————————
I have 13 bucket list ideas for Malaysia. See my impossible bucket list of 1700+ adventures!

Is Malaysia on your bucket list?
---

Some of the photos in this article were taken from Depositphotos.com – the best place for stock photos out there.
Some of the above are affiliate links and I will earn a percentage of the sale if you purchase through them at no extra cost to you. This helps keep my site running – so thanks in advance for your support!