Visiting Angkor Wat is not hard. Being one of the most popular tourist attractions in Asia and the biggest highlight of Cambodia, the ancient Khmer city hosts millions of tourists every year.
Visiting Angkor Wat the best way possible and having a wonderful time – well, this is not as easy as it sounds. Avoiding hordes of tourists, surviving Cambodia's scorching heat, and finding the best route around the dozens of temples can leave you physically and emotionally exhausted. Visiting Angkor really is a daunting task.
It is possible, though, to see one of the biggest marvels in the world, have a great time, and even avoid the gazillion other enthusiasts. No, I'm not advertising some group tours here (I hate those). If you plan your visit carefully (and I guess you're already doing that since you're reading that post), you can be prepared for everything Cambodia has to throw at you. And if you follow my itinerary, you can even avoid the massive crowds (not all of them but at least the huge groups) and see Angkor Wat the best way possible.
Now I know what you're thinking:
Is it really necessary to read such a long guide only to visit a temple? Angkor Wat does look big, but is it really that hard to see?
Well, Angkor Wat is significant indeed, but that's not the main reason you need a guide. Believe it or not, to see Angkor Wat the best way possible, you need not one but three days. How come? Because Angkor is not just a temple.
What is Angkor Wat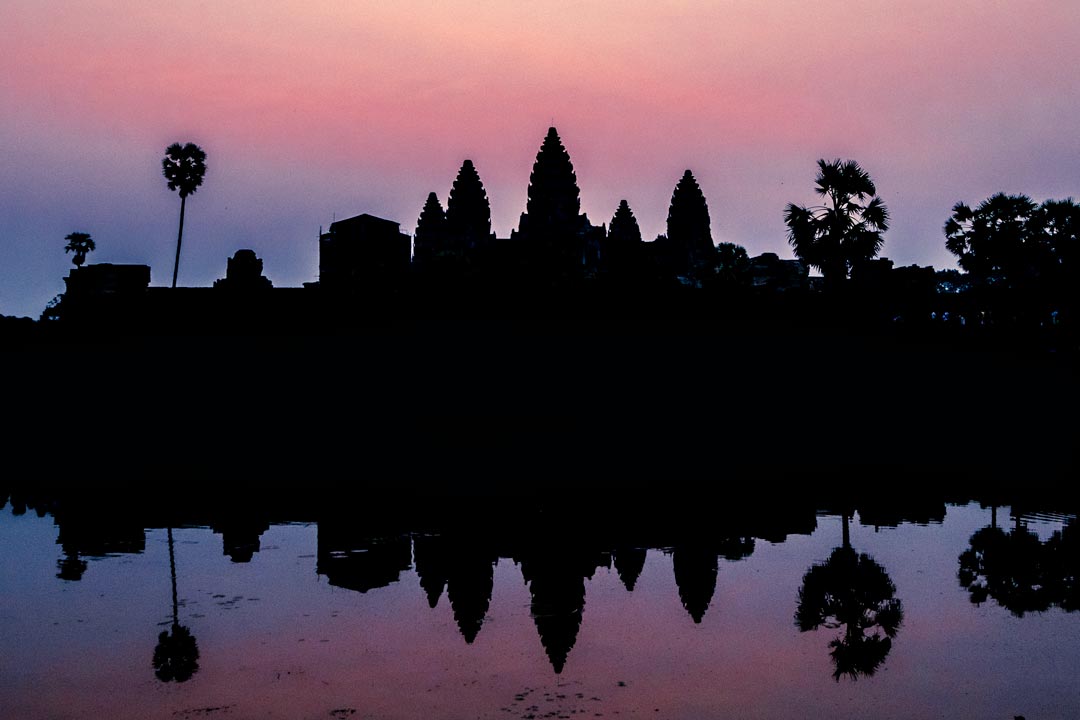 Wait, I thought Angor Wat is this colossal temple that's on the flag on Cambodia. What do you mean, it's not a temple?
Well yes, this is Angkor Wat, but it's only one of the many temples in the Angkor Archeological Complex. A building complex containing more stone than the great pyramid of Giza and covering four times more land than Vatican city. The forgotten medieval metropolis used to be home to more than 1,000,000 people, and it's considered to be the largest preindustrial city before the Khmers abandoned it.
We can see only a glimmer of the glorious site today. The reason is that apart from public infrastructure and temples, all other buildings were built by wood, which was fastly consumed by the merciless Cambodian jungle. Due to many wars and political instability, most of the city remained hidden in the wilderness until it was rediscovered in 2007.
The main temple – Angkor Wat – may be the largest religious structure on Earth and the biggest highlight of the park, but it is more definitely not the only thing to see there.
Getting to Angkor Wat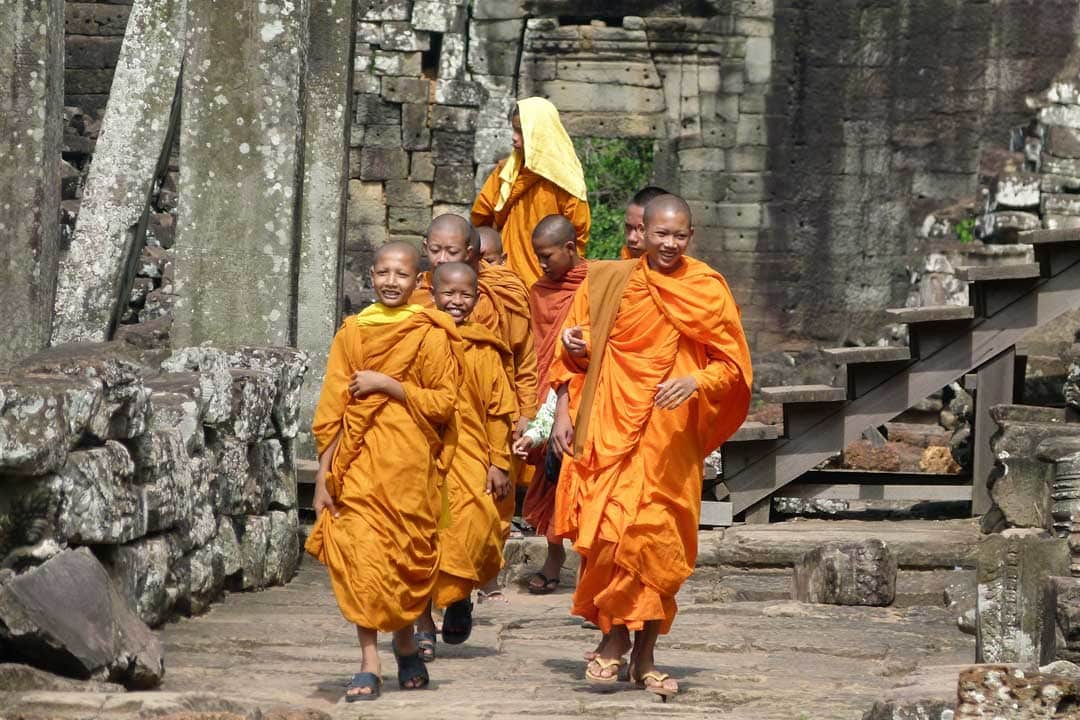 Getting to Angkor Wat is the easiest part of the whole adventure. Being an immensely popular travel destination, everything around the archeological complex is built for tourists.
The gateway to the temples is the Cambodian city of Siem Reap. It has a modern airport, plenty of hotels, and food joints (including a vast choice of western food). If you prefer to travel by bus, Siem Reap has more bus routes to it than any other place in Cambodia.
If you still haven't got your Angkor Wat journey set, check out 12go.asia. The unrivaled number one transport site in Asia.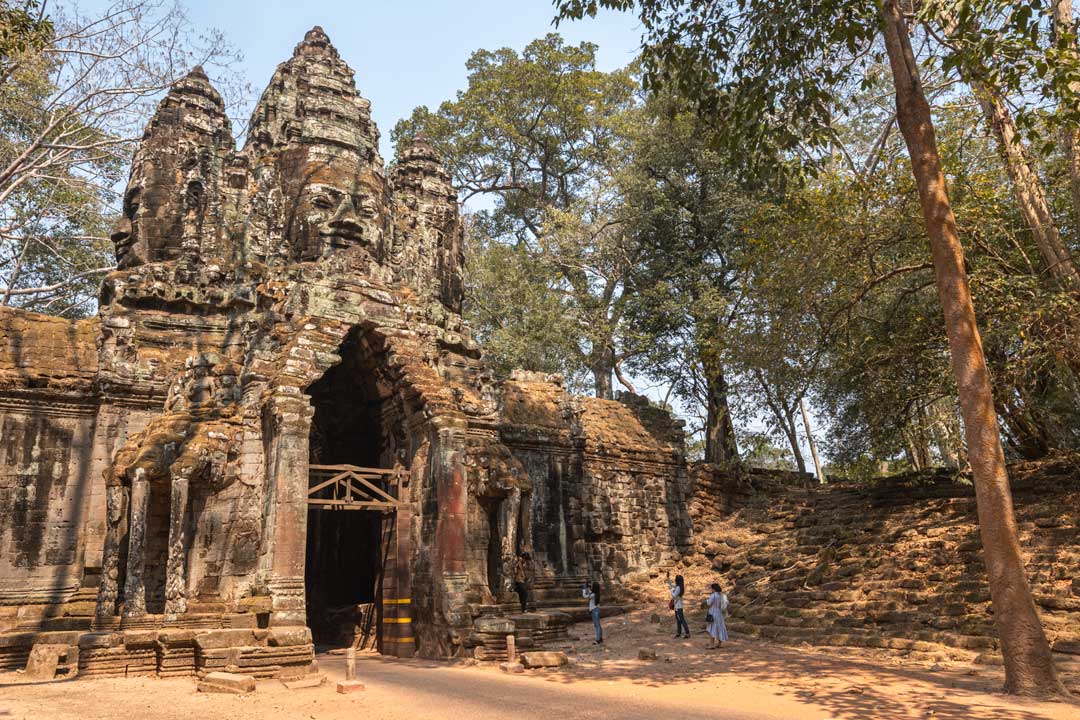 The Angkor Wat archeological complex is located around 5km (3 miles) from Siem Reap, and you can't reach it by foot (I mean you can, but it would be very unpleasant and would waste a ton of time). You can hire a bike which I wouldn't recommend unless you're a big bike enthusiast (distances between the temples are significant, and Cambodia is hot and dusty) or hire a tuk-tuk driver.
Tuk-tuks are the most popular way to explore the Angkor temples. They cost around 20-30 USD per day and can be found everywhere in Siem Reap. Keep reading to see how to get yourself a top-notch tuk-tuk driver.
Where to Stay in Siem Reap
Central Blanche Residence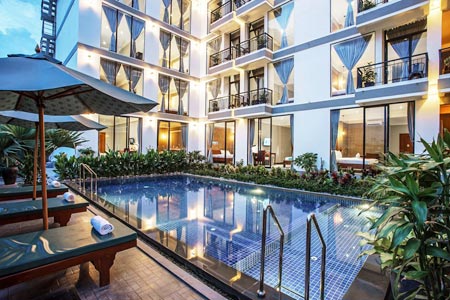 An incredible value for money, the Blanche residence offers modern, clean rooms, and friendly staff that goes above and beyond to satisfy your every need. Airport shuttle and breakfast are also included in the price. Also, a great pool area which is vital to surviving the scorching heats of Cambodia!
See the latest prices
Want to explore more options in Siem Reap?
See the best hotels in town with a tasty breakfast and free wi-fi
What's Inside the Angkor Complex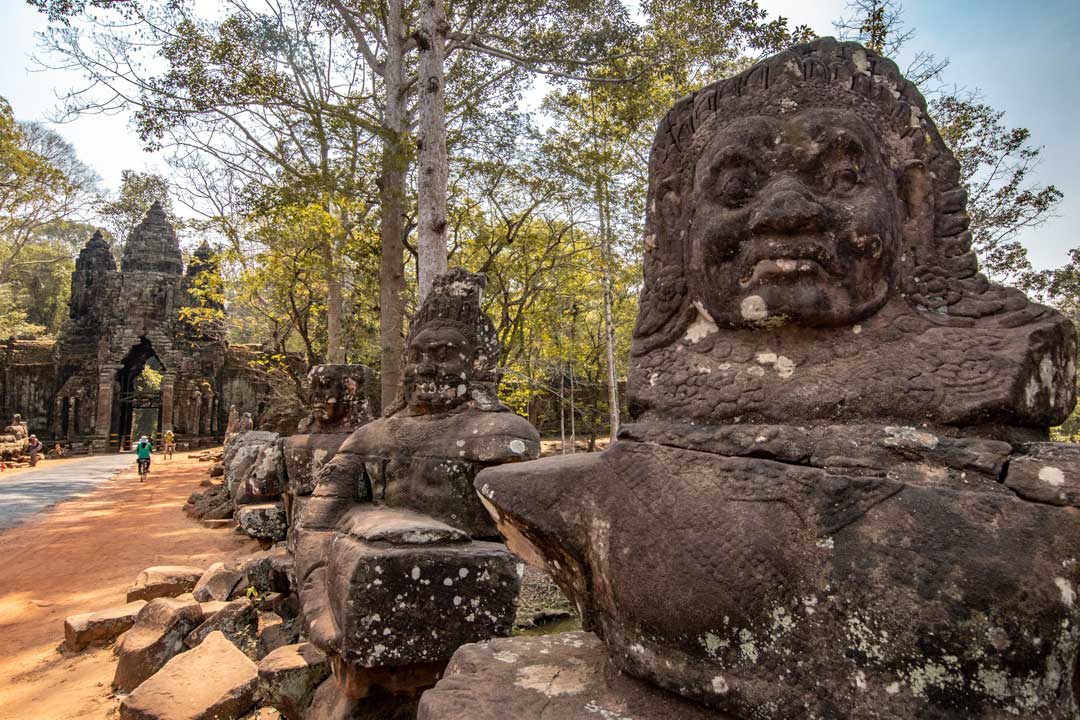 There are around 50 temples inside the Angkor Wat complex, but very few people attempt to see them all. Since some of them are not in perfect condition while others have kind of a similar design, there's no need to do it. Here are the must-see temples I recommend checking out when visiting Angkor Wat.
Angkor Wat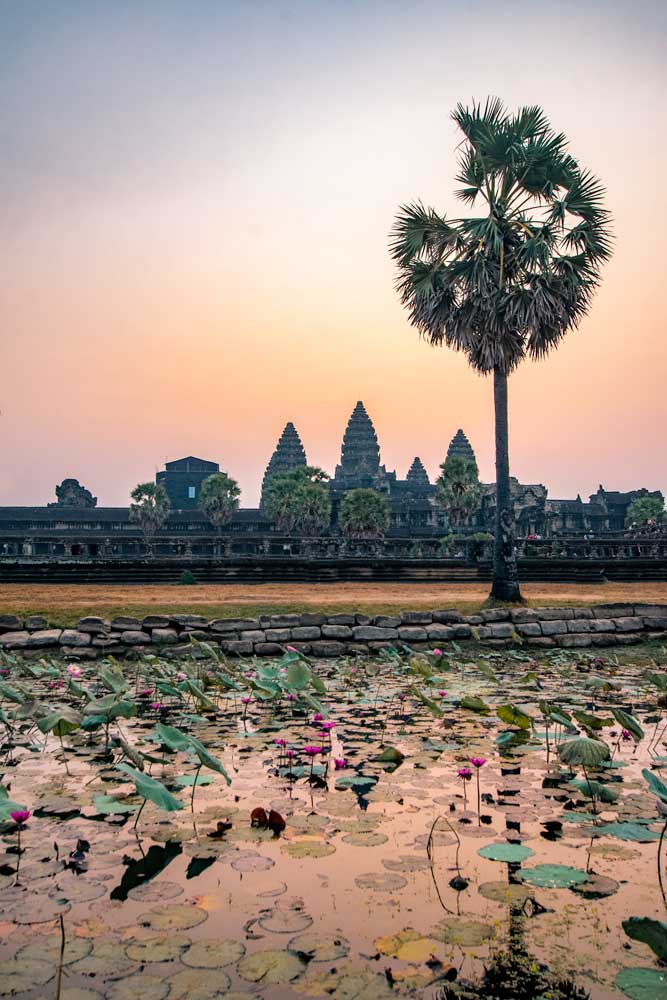 No surprise here. The biggest reason for your Angkor visit is to see the main temple, of course.
Built in the 12th century and rediscovered for the world in 1860, Angkor Wat is the largest religious structure on Earth. It's the symbol of Cambodia and (probably) the most recognizable monument in Asia.
Angkor Thom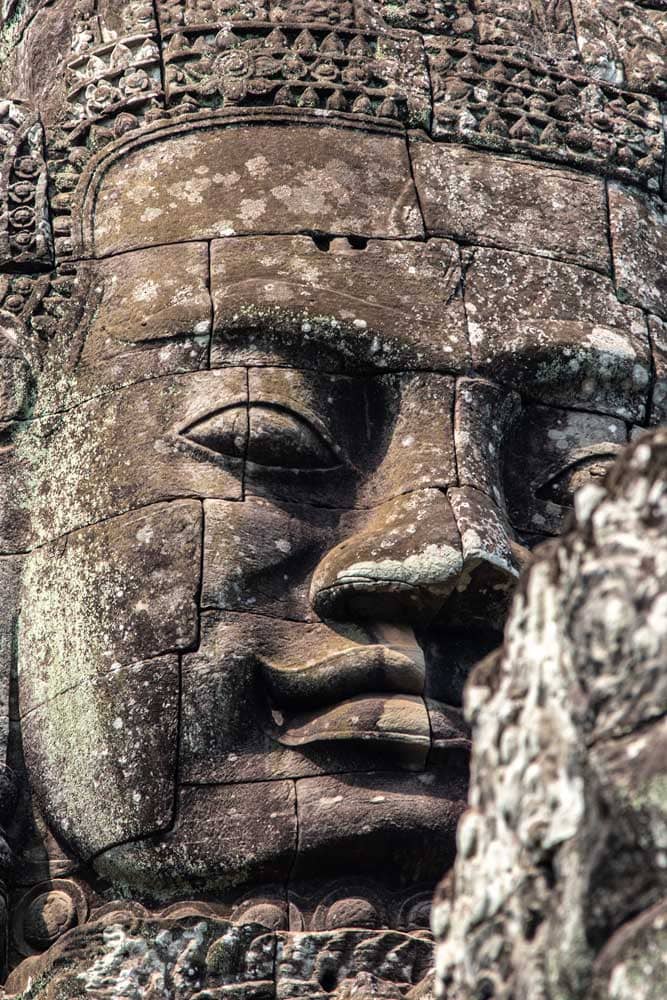 The second most famous sight in the complex, Angkor Thom, is not just another Khmer temple. Angkor Thom is a whole city with its own sanctuaries, gates, terraces, streets, and everything! It was the last great capital city of the Khmer Empire, and it's absolutely glorious.
If there is only one thing to see in Angkor Thom, it's the main city temple – Bayon. Decorated with 54 gigantic smiling faces, the temple is one of the most enchanting places on the planet.
Ta Prohm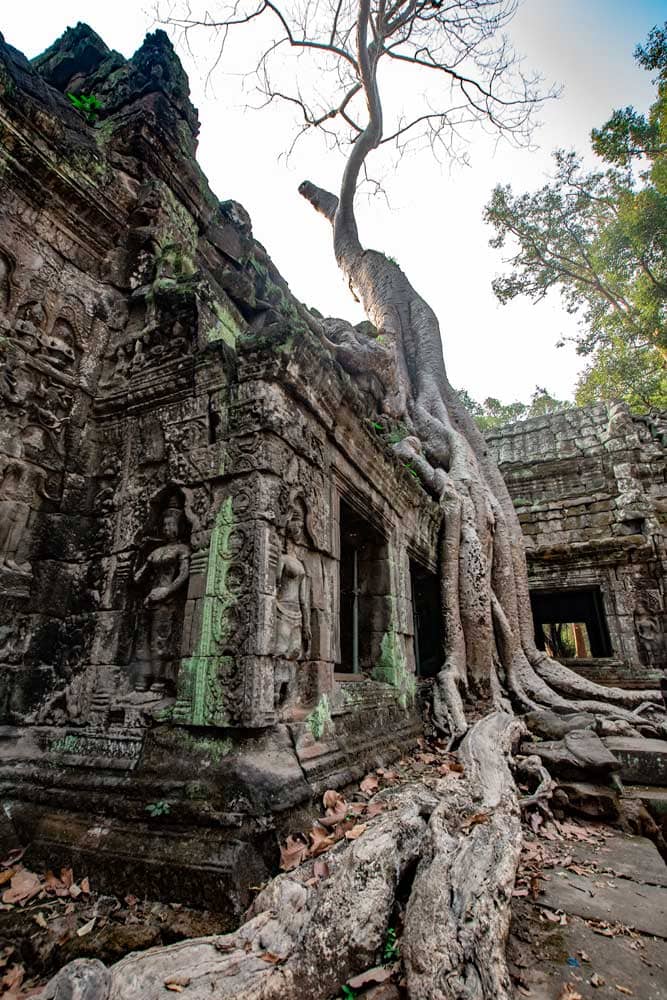 The last of the big three, Ta Prohm is known as the "Tomb Raider Temple". Once the Angelina Jolie movie hit the cinemas, Ta Prhom became a superstar overnight and is now one of the most visited spots in Cambodia.
The magic of Ta Prohm, however, has nothing to do with the movie. Once abandoned (around the 15th century), the jungle quickly consumed the temple. The Silk-cotton and Strangler fig trees made the ruins their new home, creating an incredibly picturesque blend between nature and mankind.
Preah Khan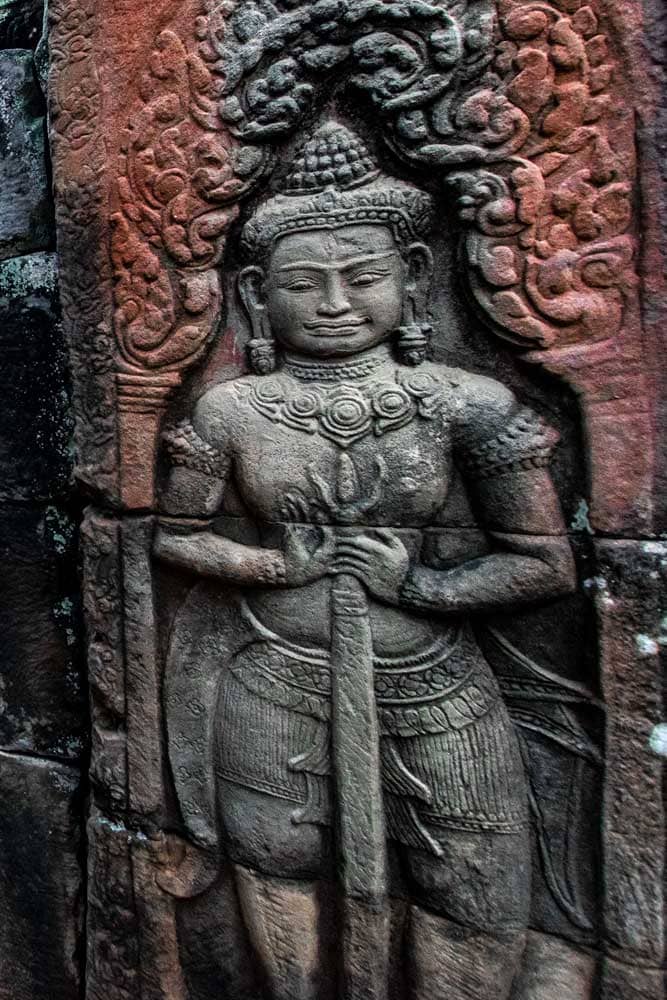 A vast temple that used to be home to 100,000 people, Preah Khan is one of the most underrated highlights in the complex. Visiting Angkor Wat and skipping it is a mistake plenty of tourists do.
I'm sure you won't be one of them.
It's divided into four enclosures, and all of them are full of beautiful bas-relief carvings. To get there, you need to pass through one of the famous moat bridges that depict a battle between mythical Garudas and the King of Nagas.
Banteay Kdei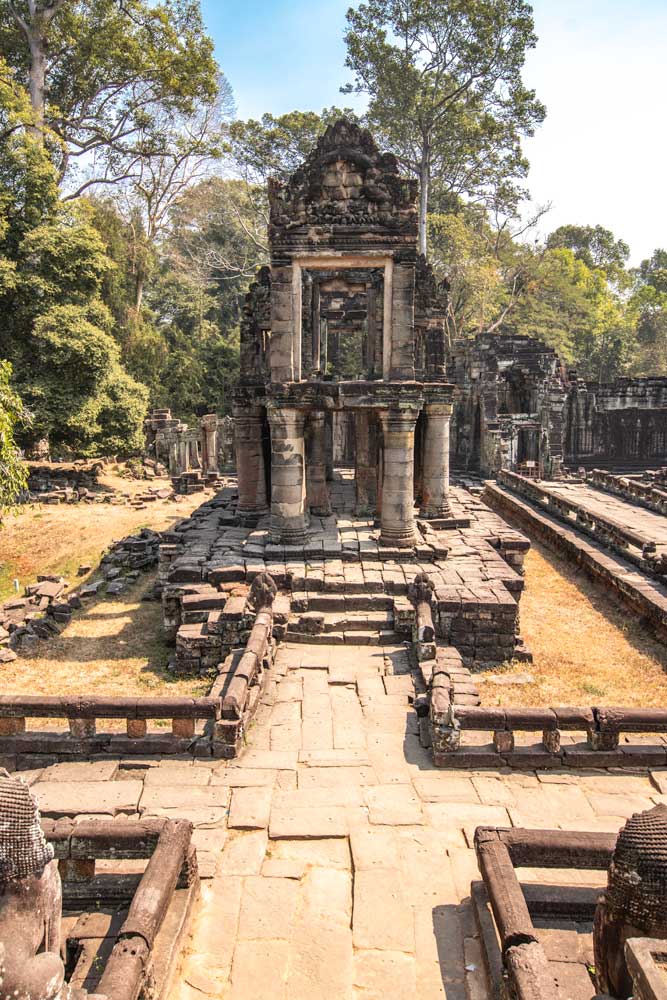 The "Citadel of Chambers" is another hidden gem of Angkor Wat. It's a labyrinth rich in bas-relief carvings depicting mythical beasts and legends. It's not on the main path of the tours, so unlike the other temples, you won't have to battle the tourist hordes to enjoy this sanctuary.
Psst: Wanna know more about the five temples above and see some cool photos? Check out my Top 10 Siem Reap Temples post, and you'll also learn which are the other five I recommend visiting.
The Best Way to See Angkor Wat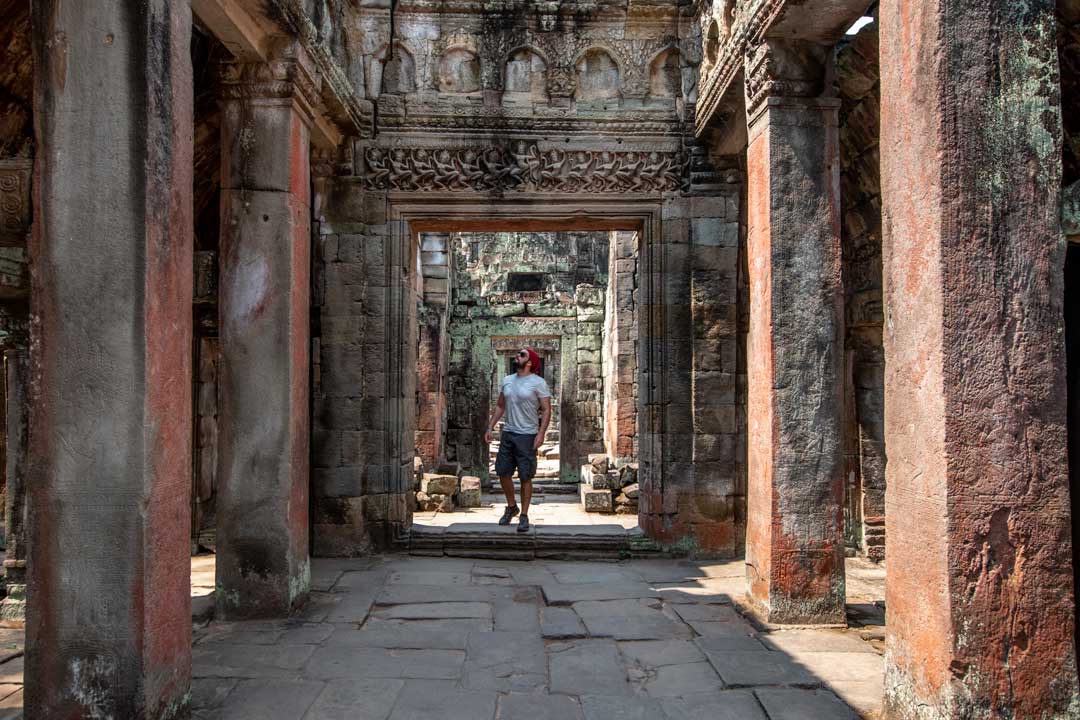 The best way to see Angkor Wat would not lead you around all 50 temples. I mean, if you're a huge history buff, you can get the 7-day pass and try to do it, but for the regular visitor, so many temples would be too much.
I suggest visiting around ten temples in 3 days.
Once you have a tuk-tuk driver, they would offer you three different routes – Small Circle (Angkor Wat, Angkor Thom, Ta Keo and Ta Prohm), Big Circle (Preah Khan, Neak Pean, Ta Som and Pre Rup) and the Long Trip ( Women's Temple , Landmine Museum and other small temples outside the main park).
For your three days, my best suggestion is skipping the Long Trip and focus on the other two. To escape the crowds and have the best experience possible, we're going to tweak them a little bit.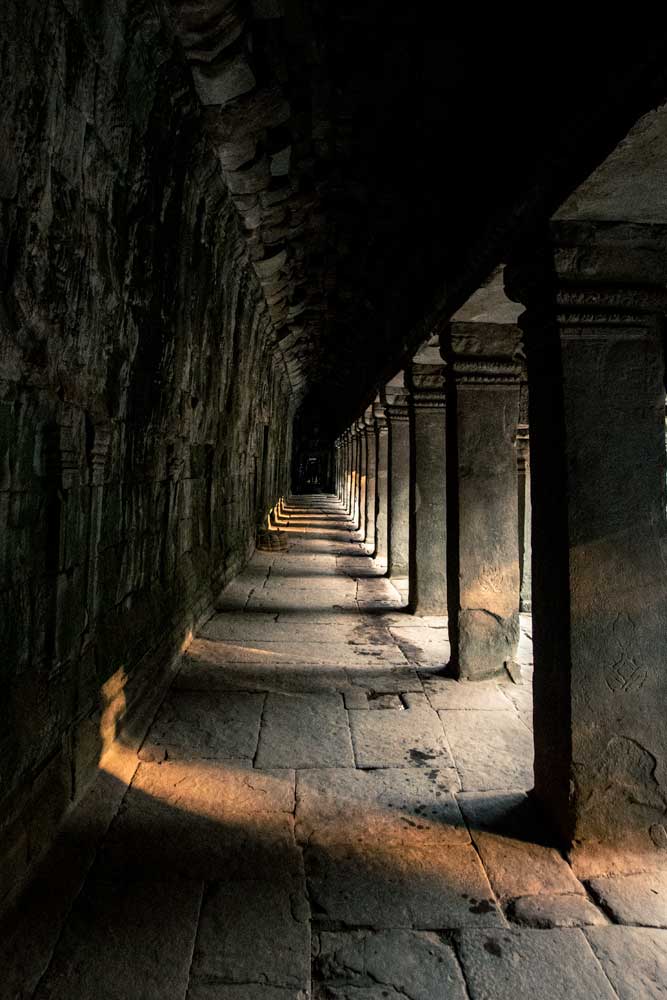 If you arrive at Siem Reap at noon – afternoon, Get your ticker at 4:30 – 5:00 PM. Once you have it, go inside the park. Make sure it's after 5:00 PM though. This late of a visit won't cost you one of the ticket pass days, and you can watch the sunset for free.
The most famous sunset point in Angkor Wat is the Phnom Bakheng temple. However, the temple only allows 300 people on it, and arriving that late almost guarantees you won't be able to get in.
My recommendation is to go for sunrise over the Srah Srang reservoir.
Best Way to See Angkor Wat – Day 1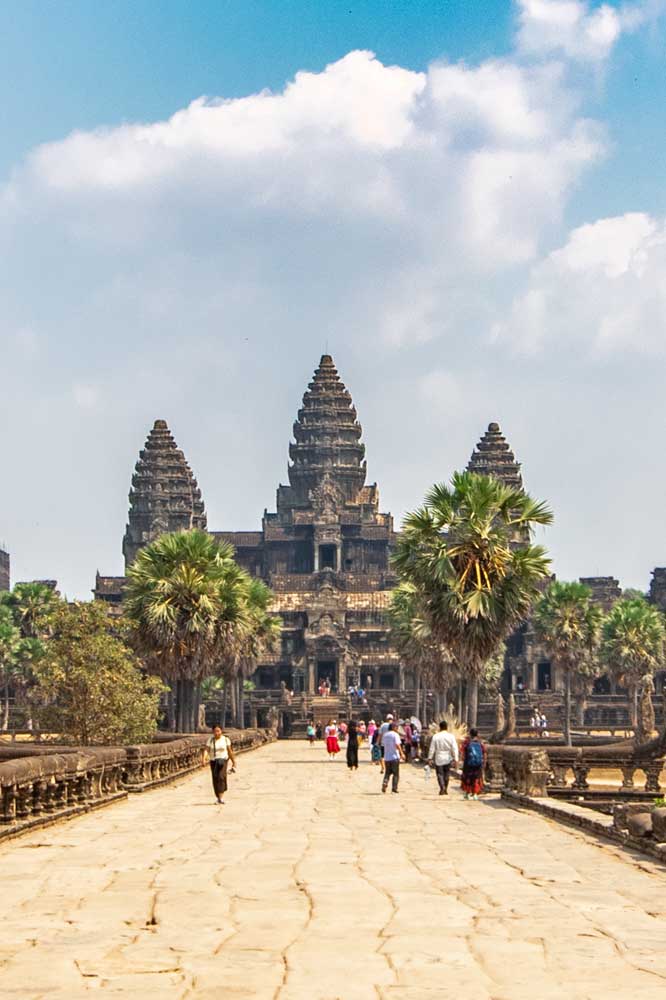 Surprisingly, our first day would start late. Tell your driver to wait for you around 11:00 – 11:30 AM and head straight to Angkor Wat.
Note: If you didn't manage to get your ticket the previous day, your first stop would be the ticket office.

Being the main temple, Angkor Wat is impossible to catch free of people, but around noon is your best bet. The first groups are there right after sunrise, while the lazy ones arrive around 10:00 AM.
Don't worry about the sun. It would be hot, but Angkor Wat is mainly covered so you won't be that bothered.
After lunch, continue to Angkor Thom. The biggest must-see there is the Bayon Temple.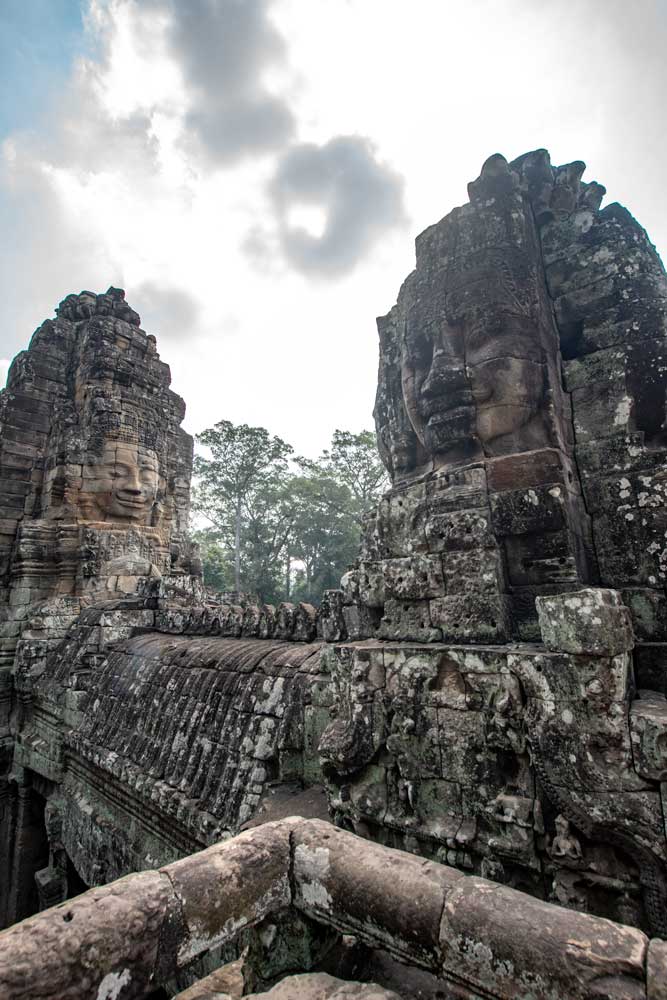 Exploring the two main temples of Angkor should take the better part of the day. If you still have some power left, in the afternoon, you can take a look at the other attractions of Angkor Thom. The Elephant and Leper King terraces are a sight to be seen, while the smaller temples – Baphuon and Phimeanakas – would offer a fascinating non-crowded experience.
Best Way to See Angkor Wat – Day 2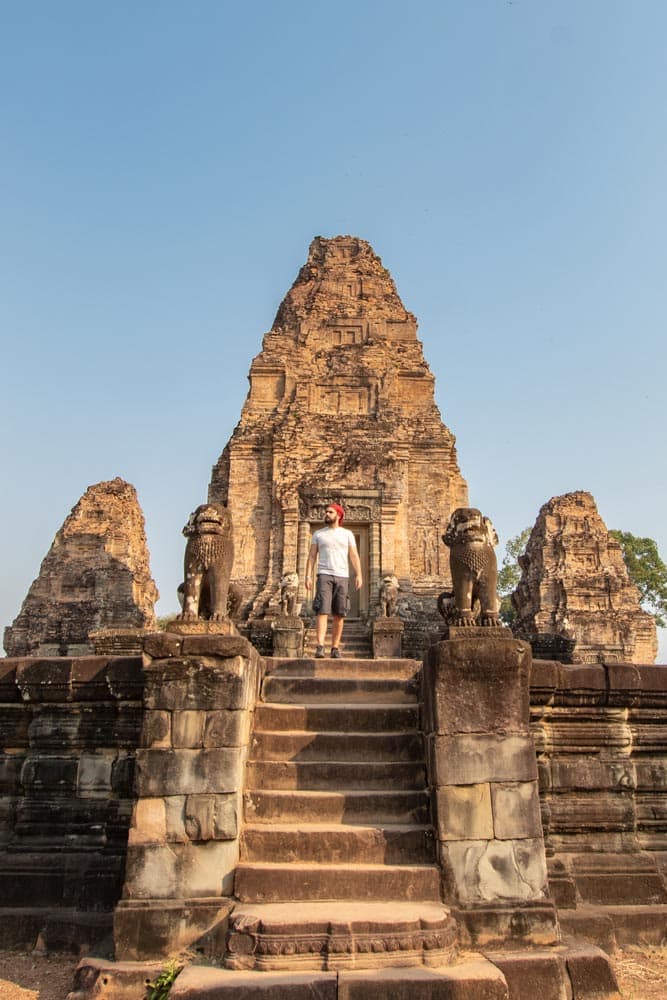 Our second day will start a lot earlier. We're doing a modified Big Circle today, but to avoid the groups with the same idea, we'll have to lose some sleep.
Start your trip around 6:30 AM so you can reach the first temple – Pre Rup – before 7:00 AM (groups will arrive around 8:00 – 9:00 AM). Pre Rup is one of the few temples that opens before 7:30 AM, so it's the perfect place to start your day.
At 7:30 AM, you should be at the second temple – East Mebon. Those two temples may not be as grand as the ones from day one, but they quite different and have their charm.
The third sanctuary for the day is Ta Som. This is the first jungle-consumed temple you'll visit. Make sure to go to the far end of it to get a picture with the fig tree that hugs the old gate. Ta Som is relatively free of people before 9:00 AM.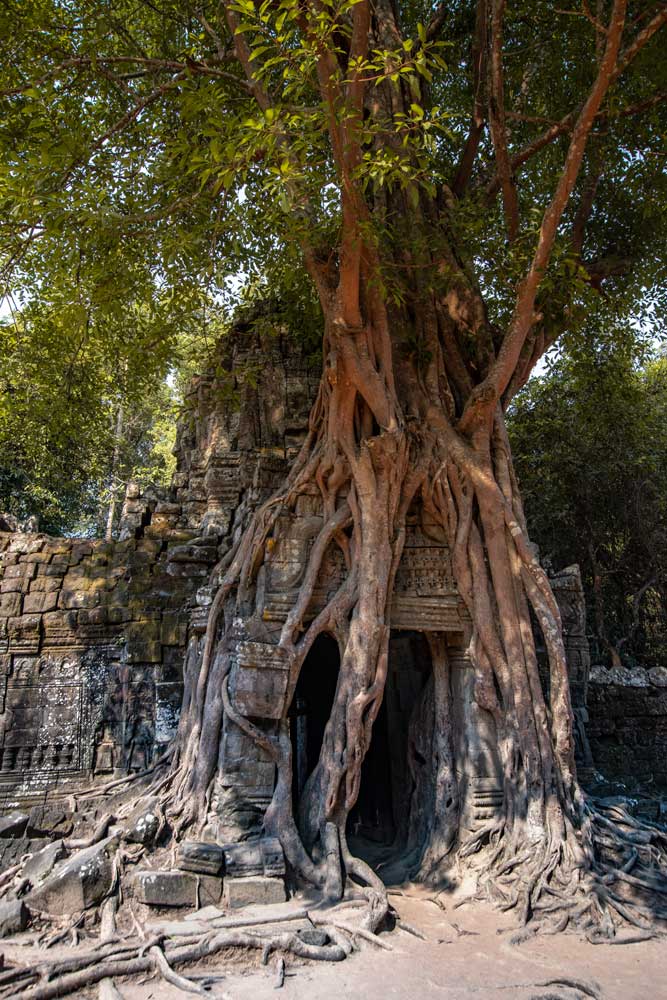 Your driver would probably suggest a visit to Neak Pean next, but my advice is to skip it. It's quite a boring one and will only slow you down. Go straight to the last temple of the day – Preah Khan.
If it's still early in the morning, there should be no groups hording around. Preah Khan is huge and would easily take you a few hours to explore. Once you get enough ruins for the day (or the sun becomes too much), it's time to go back to Siem Reap and relax. Visiting Angkor Wat sure isn't an easy task.
On the way back, instruct your driver to go through the North Gate. It's a very picturesque place, and you won't be sorry.
Best Way to See Angkor Wat – Day 3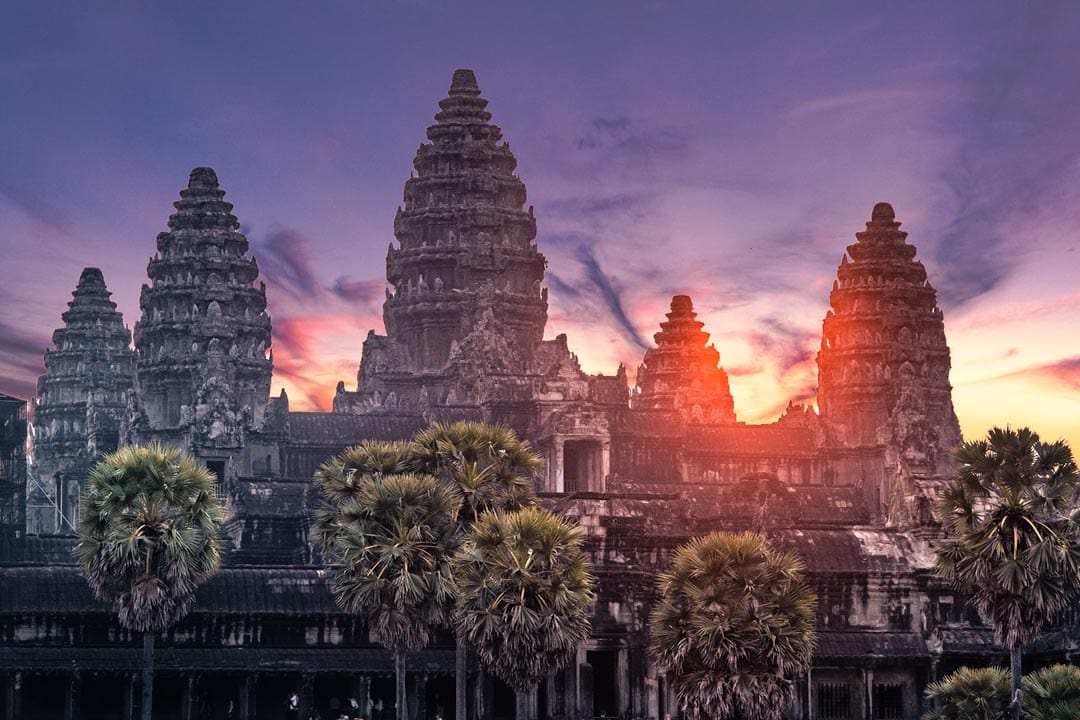 The last day of our Angkor Wat visit will start early. Veeery early.
It's time to witness the most famous sunrise in the world!
If you want to get a good photo, you need to go even extra earlier. Arrange your tuk-tuk for 4:30 AM (yup, you've read that right) and make sure at 5:00 AM (when the temple opens), you are among the first ones to enter. It may sound excessive, but if you want to get a good photo spot, this is the only way.
The actual sunrise starts around 6:30 AM, so if you don't care about the photo, but you're more into the experience – go an hour later.
Around 7:00 AM, the hordes gathered for the sunrise would either go inside Angkor Wat or go back to the hotel for breakfast. Well, we've already seen Angkor Wat, so we make our way to another heavyweight attraction – Ta Prohm.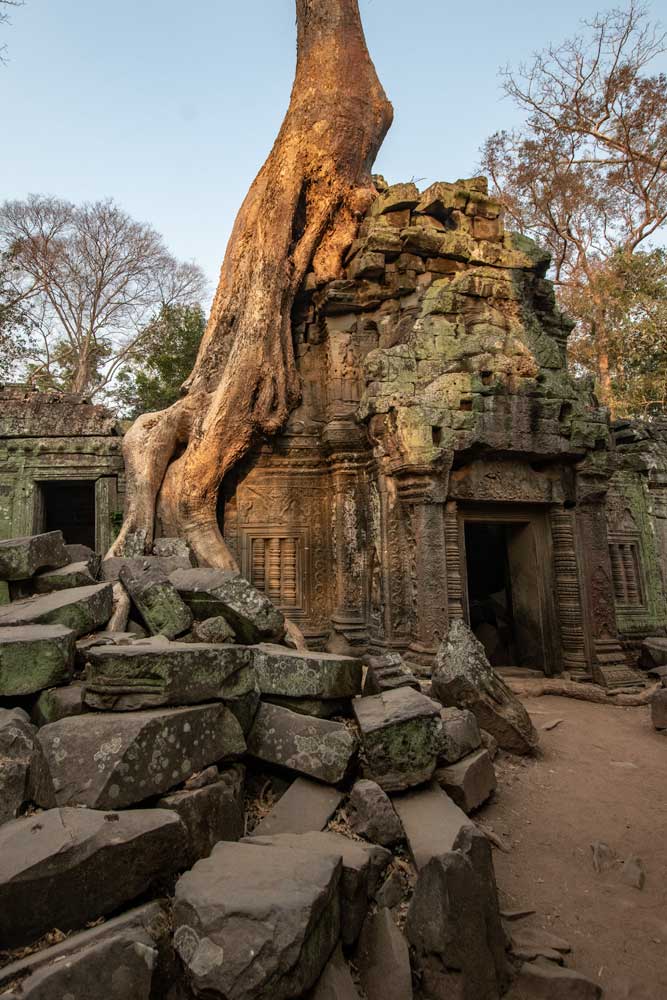 The only time of the day you can catch the Tomb Raider Temple relatively free of people is at its opening times – 7:30 AM.
There are several enormous fig trees around the temple, take your time, and see them all. There's also a very curious attraction named the Dinosaur of Ta Prohm. There is no map, so challenge yourself to find it. Take your time exploring around. This is the last tourist-heavy temple on our visit, so we're no longer in a hurry.
Our day continues is the underrated Banteay Kdei. No matter the time you make it there, there shouldn't be a lot of people, so you can enjoy the fantastic bas-relief carvings in peace.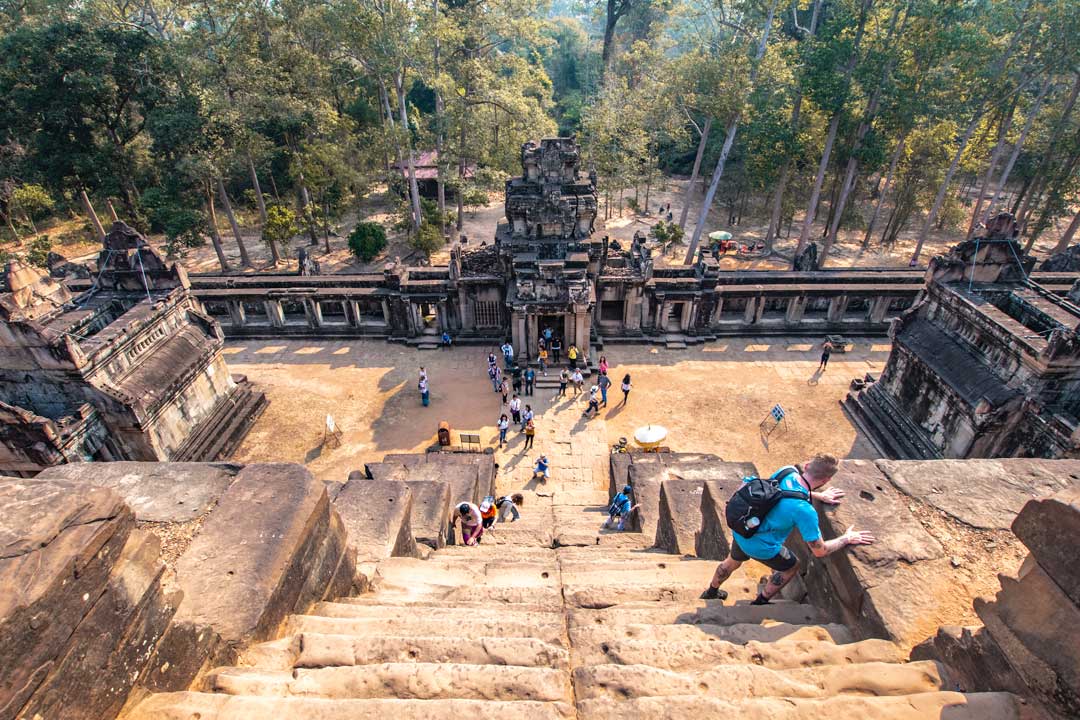 Once you get enough of them, make your way to Ta Keo. This pyramid-shaped temple is not that spectacular, but the climb up (and down) makes it an exciting challenge. The top of the pyramid is also a pretty good photo spot, so it's worth a visit.
Other tourists won't ruin the experience, but there is no shade at this temple, so I wouldn't recommend a visit at noon.
The last attractions on our Angkor Wat visit are two small temples right next to each other. There's plenty of shade around Spean Thommanon and Chau Say Tevoda, plus some street vendors selling fruits and drinks. What better place for a picnic and kick-back time.
Your way back to Siem Reap goes through Angkor Thom, so if there's something you missed on day one, you may stop and check it out now.
Angkor Wat Sunrise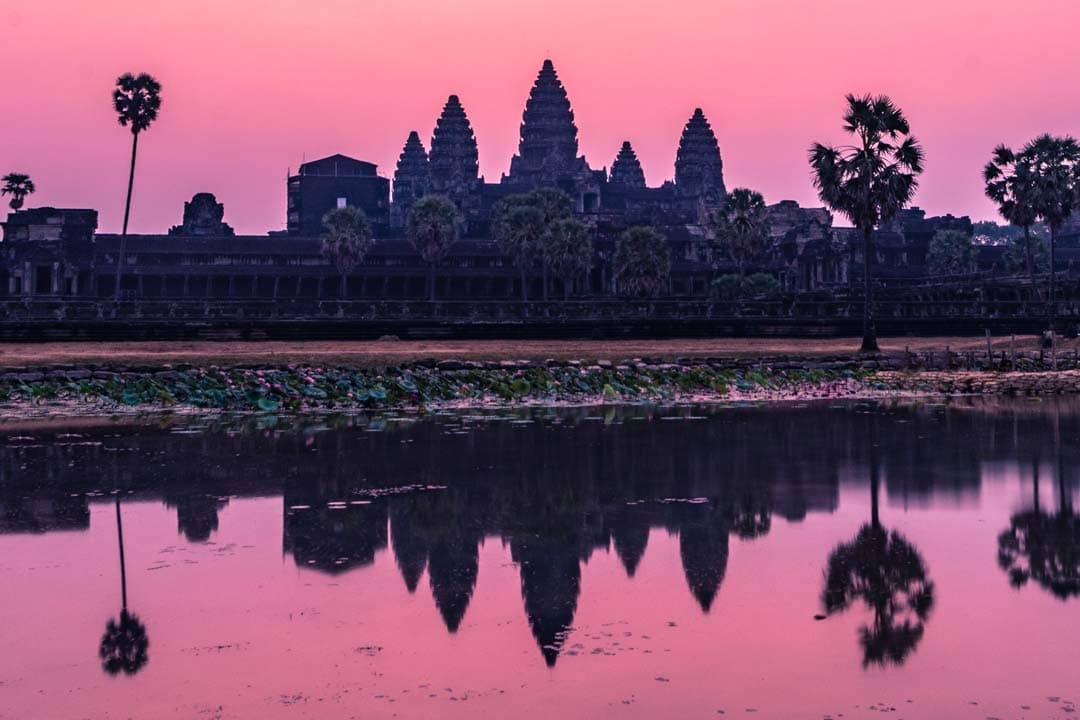 Visiting Angkor Wat is not complete without experiencing the sunrise over the main temple. Let me warn you though, it may sound as a serene activity, but in reality, it is everything but that. Especially if you want to get a good photo.
I like to call Angkor Wat sunrise 'the most popular sunrise in the world'. There are plenty of places I've explored at dawn, but I've never witnessed so many people trying to capture the flaming ball of gas.
It may be a bit overcrowded, but it's a definite bucket list experience. And since you're already in Angkor Wat, it would be a shame to miss it just because you hate getting up early.
Psst: it's me again! I have another post explaining in detail what to do to have the best Angkor Wat sunrise experience.
Check it out!
Some Tuk-tuk Advice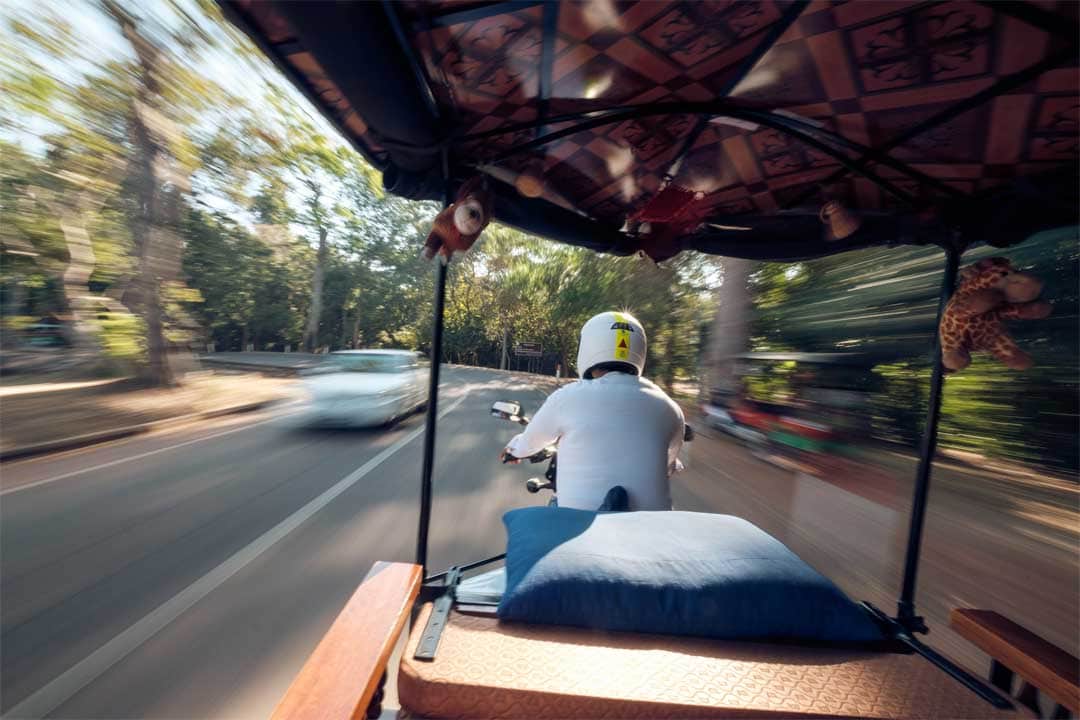 Finding a tuk-tuk driver in Siem Reap is the easiest thing in the world. They would start offering their services at the airport. They would be waiting in front of your hotel. Your hotel would offer you some too. And if you still haven't got one, just seeing you walking around Siem Reap would attract them like flies.
But how to make sure you get an excellent tuk-tuk driver? The answer is – you prepare your transport before you even arrive.
A tuk-tuk driver named Mr.Sok was highly recommended to me, so I gave it a try. Unfortunately, he was already booked, so he arranged one of his friends to show us around.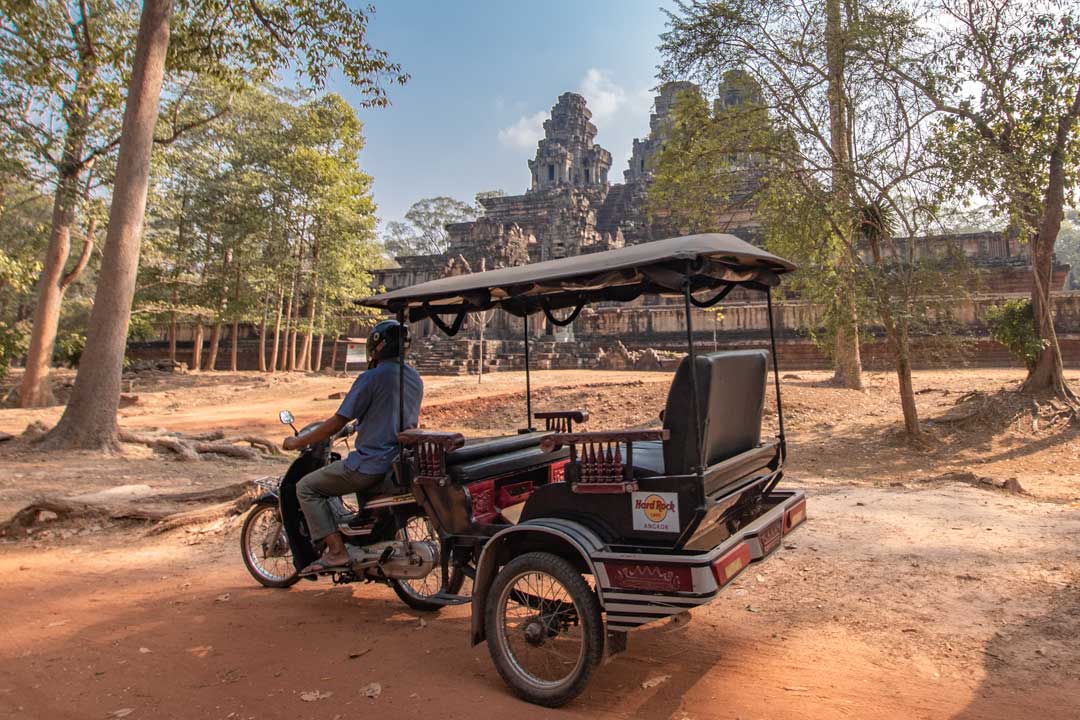 Mr. Thorn (the friend) was a cautious driver (something you would appreciate on the Cambodian roads). After every temple visit, he was waiting for us with a cold bottle of water and ice-cold wipes. He had some excellent temple advice and was on time every morning, smiling and waiting for us.
To reach Mr.Sok (or Mr.Thorn) and guarantee yourself a great tuk-tuk driver, add him as a friend on Facebook first and then write a message (this way, you can be sure the message will be seen and not sent into the "others" inbox that nobody ever checks).
Angkor Wat FAQ
What is the Angkor Wat entrance fee?
There are three types of Angkor Wat tickets:
1-Day pass – 37 USD
3-Day pass (recommended) – 62 USD (The days do not have to be consecutive, this pass can be used on three separate days within one week)
7-Day pass – 72 USD (The days do not have to be consecutive, this pass can be used on seven different days within one month)
Tickets are bought only from the official ticket office (your tuk-tuk driver would lead you there first), and they have a picture on them. Don't buy any tickets from the streets or anywhere else. They won't work.
When is the best time to visit Angkor Wat ?
Ahhh, this is a bit of a tricky one. Angkor Wat is open year-round, but there isn't really a best time to visit. You'd always have to compromise either with weather or with immense tourist crowds.
For the best weather, December through February is the best time to visit Angkor Wat. Not the hottest of the year but still dry. Those are the tourists months though, so expect to have a large chunk of the 2 million people that visit Angkor Wat every year, there with you.
April and May are hot as hell. Literally…hot…as…hell! The average temperatures are around 35C (95F). Even during the night, it goes a little bit under 30C (37F). If you think you can tolerate such extremes, the tourist crowds would be way more manageable.
From June onwards, the temperatures start to drop, but the rain is becoming more and more often. Cambodia is in the monsoon season. The torrential downpours are usually in the afternoon, leaving the other parts of the day ok for exploring. The showers are quite intense, though. From August through October, Siem Reap receives as much rain as London does for the entire year! If you don't mind the mud and you're ready to risk catching a storm or two, the monsoon season would give you pleasant temperatures, low prices, and the smallest amount of tourists possible.
March and November are the shoulder months and maybe (at least on paper) offer the best balance between weather, tourist crowds, and prices. It's still a bit of a gamble, though.
Can I use USD in Cambodia ?
The US dollar is an official currency in Cambodia, and it's accepted everywhere. Just don't be surprised if you get some change return in the local Cambodian Riel.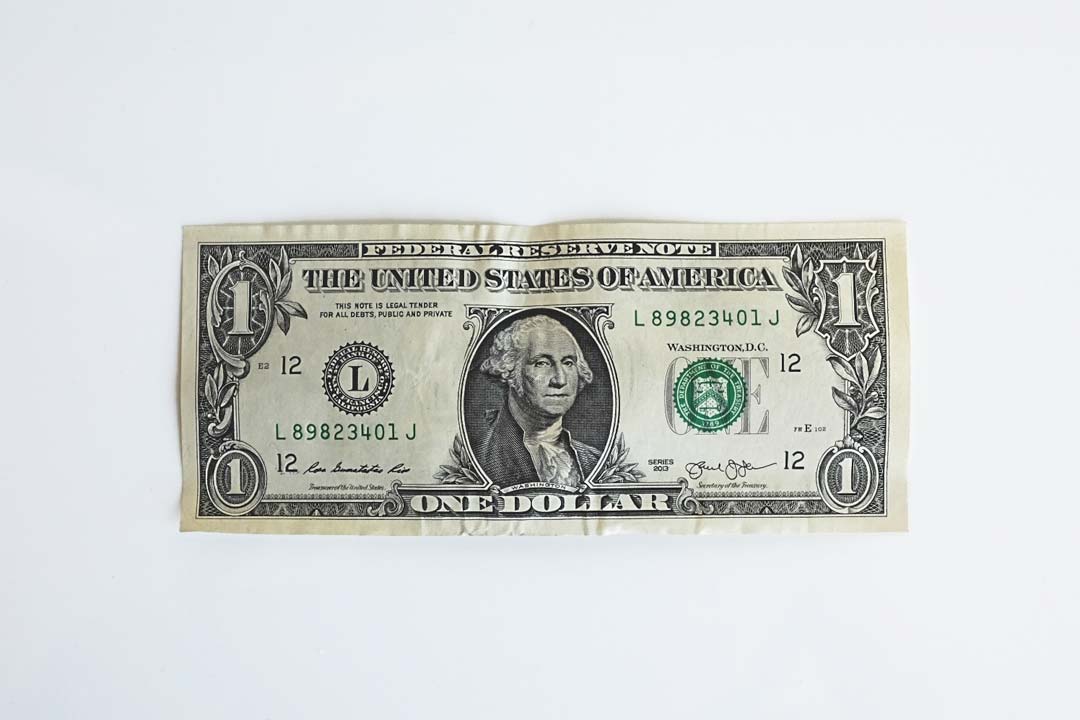 Is one day enough to visit Angkor Wat ?
This one depends on the type of traveler you are and what you expect to see. For me visiting Angkor Wat for just one day is unthinkable.
The most popular one-day itinerary is Angkor Wat, Angkor Thom, and Ta Prohm. Going on the most famous Angkor Wat route can guarantee you two things. Huge crowds and a lot of missed things.
The next option is to spend three days exploring the complex. It gives you more flexibility to design your itinerary (and avoid rush hours) and also gives you the chance to see more of the wonders of the Khmer. There is a chance that many temples would burn you out, but it's (for me) the best way to see Angkor Wat.
The third option – the weekly pass – is for people who want to explore every detail of the complex and don't want to rush it. If you have the time and you think seven days of ruins won't be too much for you, go for it. You'll explore one of the biggest wonders of the world in a way only a few others have.
What to wear in Angkor Wat ?
Being a religious site, Angkor Wat requires the appropriate attire to visit the temples. Pants should not be above the knee and shirts should cover your shoulders. Tank tops, skirts, shorts, and other revealing clothes are not allowed, and you may be turned away from the temples if you wear one.
Is Angkor Wat open 7 days a week ?
Yes, Angkor Wat is open 7 days a week, 365 days a year.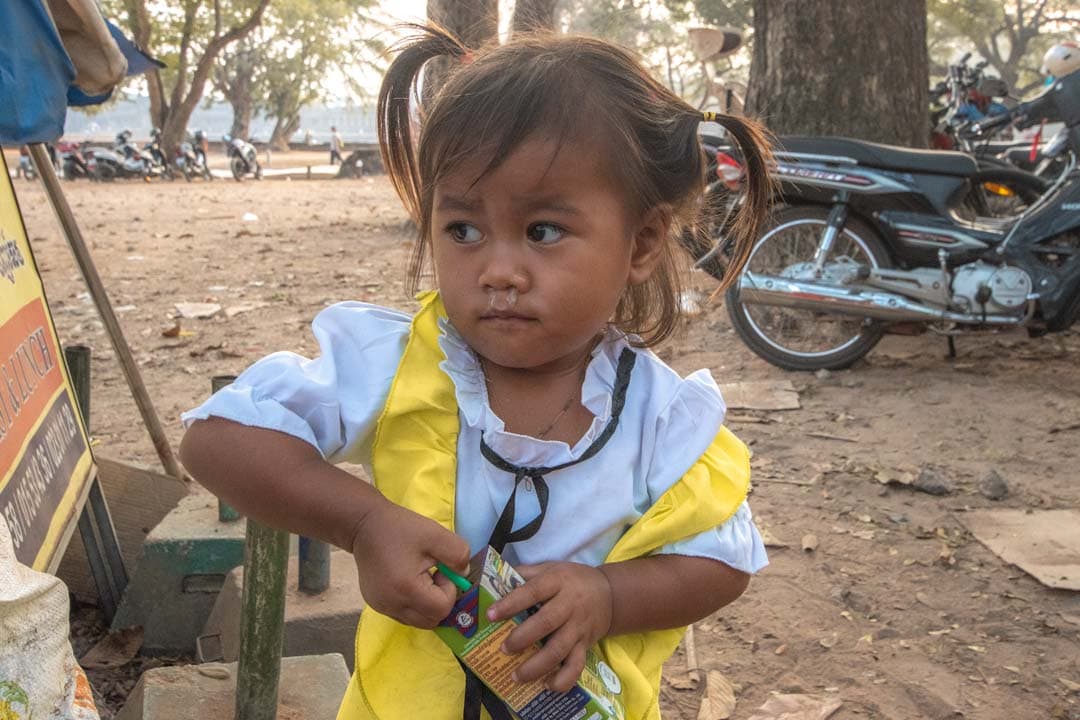 Is Siem Reap safe for tourists ?
It may sound surprising, but Cambodia is an incredibly safe destination to visit. Being the tourist heavyweight of the country, visitors are catered carefully, and crimes are rooted out fast. Just as any tourist place, though, you must always be aware of your surroundings. The violent crimes may be incredibly rare, but petty thefts are not.
A rule of thumb is to not give any money to begging children. As heartless as it sounds, you'd see plenty of kids who would either beg or try to sell you magnets, postcards, and other souvenirs. Buying from them would only encourage this practice to continue, and children to be used as a workforce instead of going to school.
Another rule of thumb is to never travel without travel insurance. I currently use HeyMondo for my travels because they have proven themselves to me more than once over the years. The link above will give you a 5% discount, but If you have another favorite provider, that's ok. Just make sure you have one because you never know what may happen.
Angkor Wat Itinerary Map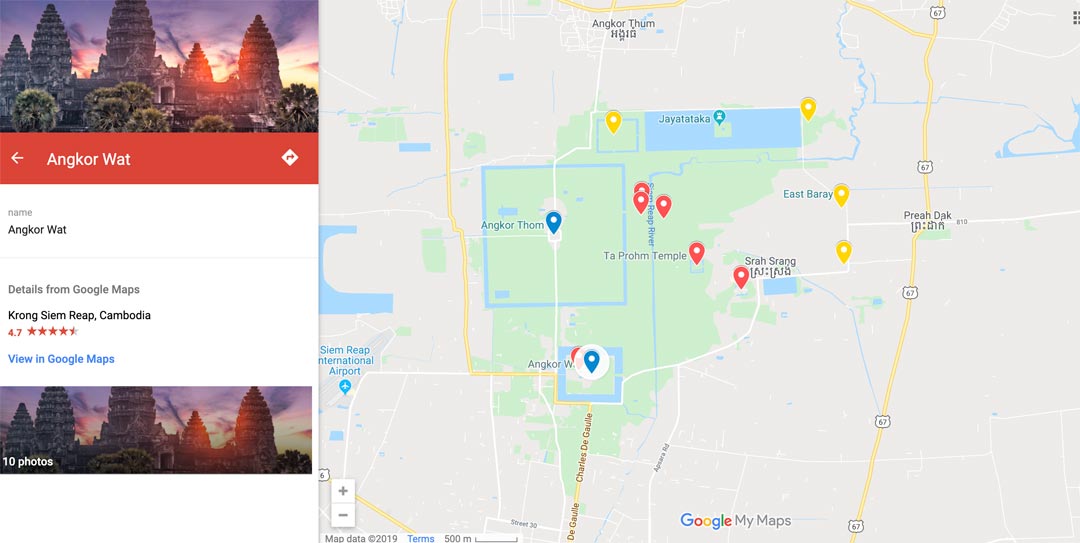 That's all from me, I hope you enjoy visiting Angkor Wat!
————————————
If you haven't planned your trip there yet, find out how I plan my trips!
————————————
I have 11 bucket list ideas for Cambodia. See my impossible bucket list of 1700+ adventures!

Is Angkor Wat on your bucket list?
---
Some of the above are affiliate links and I will earn a percentage of the sale if you purchase through them at no extra cost to you. This helps keep my site running – so thanks in advance for your support!