A Labuan Bajo trip is probably not the first thing that comes to your mind when you think of Indonesia, right?
I mean, competing with the romantic island of Bali, the ethereal landscape of Mount Bromo or the mysterious Borobudur temple is not an easy task. The Labuan Bajo trip, however, is a must-have experience for your Indonesian itinerary. Why is that? Because it's the starting point to the Komodo National Park and your gateway to more than one one-of-a-kind experiences.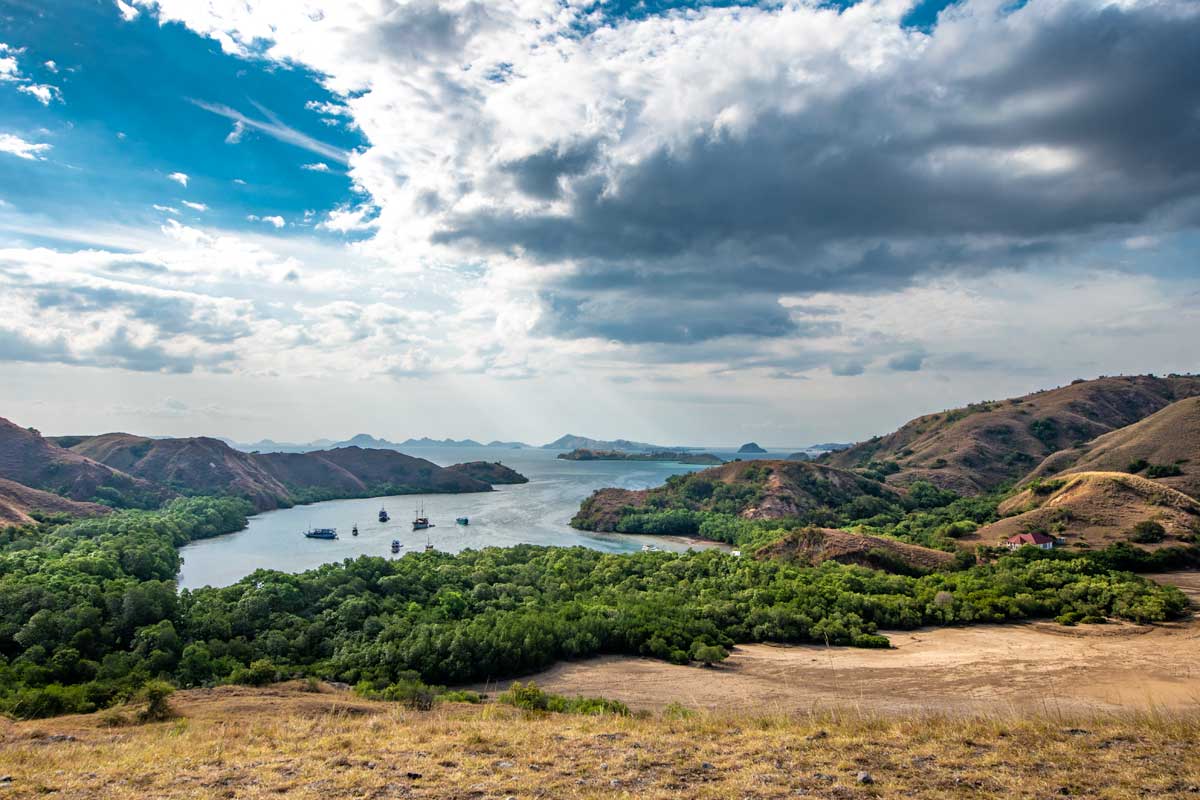 Being part of the Coral Triangle, Komodo National Park is home to some of the world's best diving and snorkeling sites. Turtles, small sharks, mantas and countless schools of colorful fishes, that are considered incredible luck to spot anywhere else, are a common sight here.
And if one of the richest marine biodiversity on Earth is not alluring enough, the park offers three large, 26 prehistorical looking small islands and even a pink sands beach. Oh yeah, almost forgot – it's also the last place on the planet where dinosaurs still exist!

More on that later, now, let's get back to the Labuan Bajo trip.
Labuan Bajo is a small fishing town located at the western end of Flores island. Having the only airport in the area makes it the gathering stop for all travelers who wants to embark on a Komodo adventure.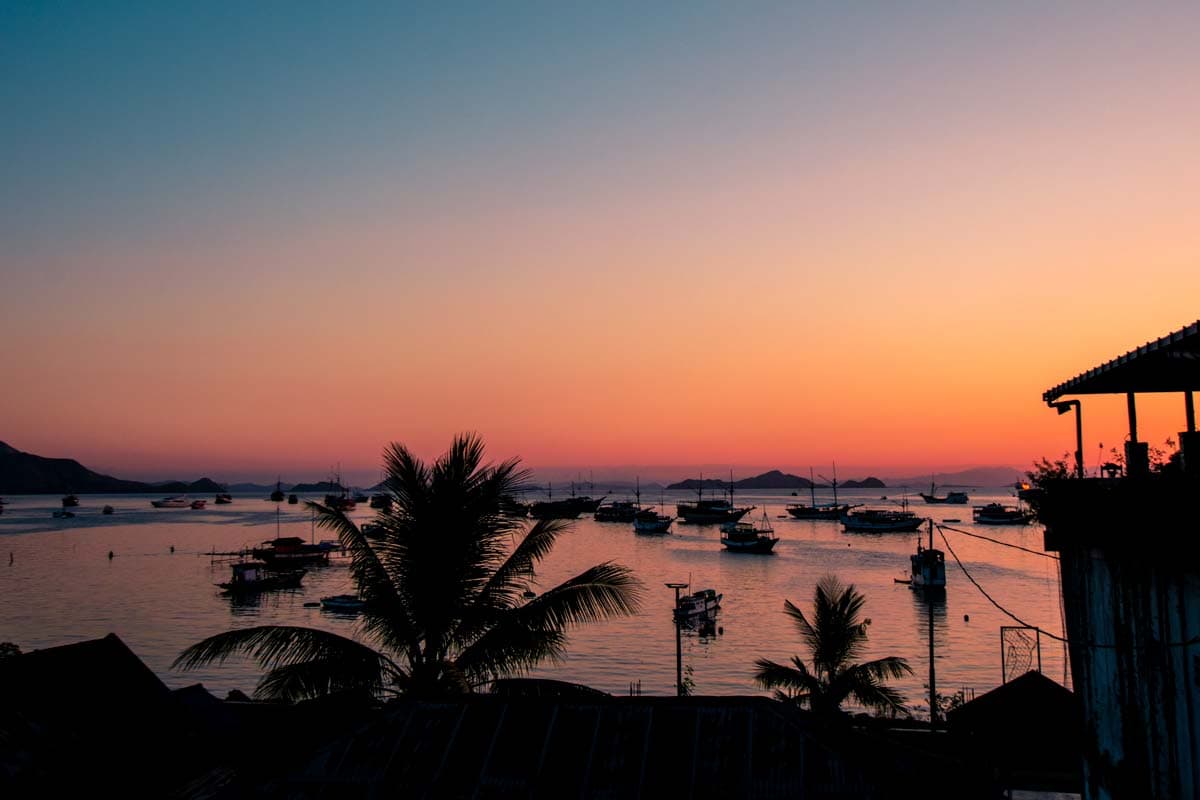 How to Explore the Komodo Islands on Your Labuan Bajo Trip?
If you've read something else on this blog, you probably know I'm not a big fan of guided tours. I prefer to move with my own tempo and see exactly what I'm interested in. Exploring the Komodo National Park is impossible without a guided tour though so I sucked it up and start the search for a quality one.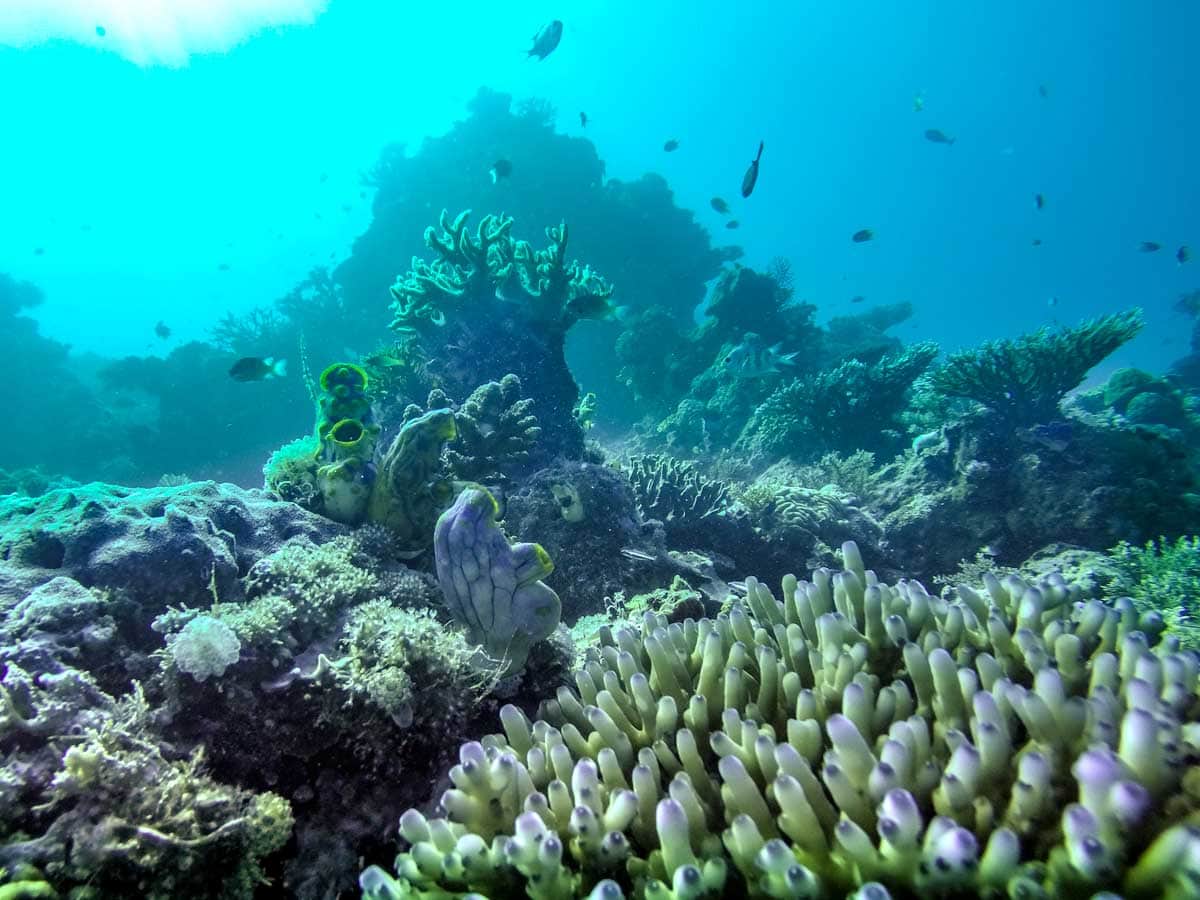 A lot of horrible reviews showed me how important finding the right one is. I was going to this unique place, and I didn't want my trip ruined by some low-quality hustlers who rush things up just to get your money. I wanted to see everything in Komodo! Diving, being an integral part of my plans, made the search even harder.
In the end, I picked a highly rated operator from GYG . They had positive reviews that seemed genuine, offered a night on one of the islands inside the park, and had a diving option. Due to budget reasons, I chose the two days tour instead of the three days one which later turned out to be a mistake…
My Labuan Bajo Trip – Komodo Islands Tour Day One
Before we start, I have to confess that before this experience, I was in Borneo where I had the best tour I've ever been on, so the bar was raised pretty high. And the start wasn't the best. Besides my buddy and me, there were eight other guests on the boat + two guides, a divemaster, and a few other crew members.
Safe to say the small boat was a bit overcrowded.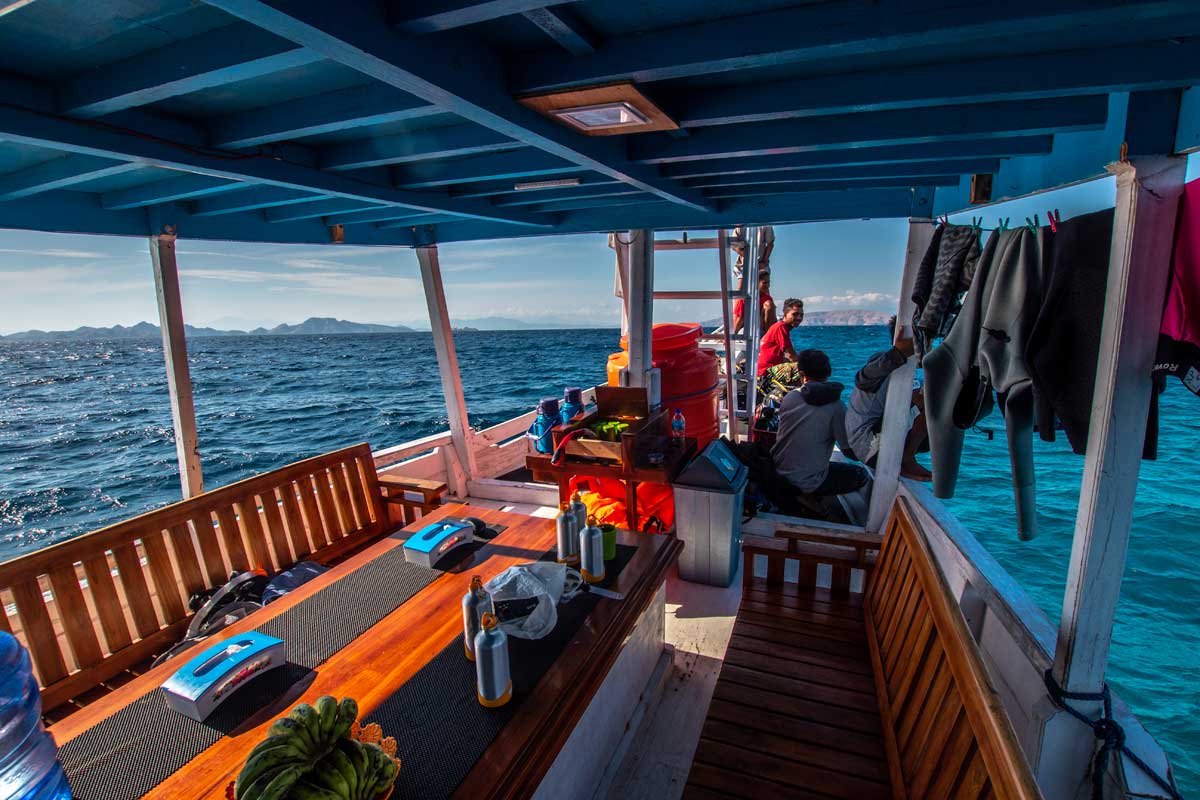 The boat itself had two decks. The lower one had a lunch table and all the diving gear on it, so there was barely any space to move at all.
The upper one – the sun deck, while having enough space to move and even lay down, was truly up to its name having no roof but just a net. Needless to say, it didn't do much against the merciless Indonesian sun.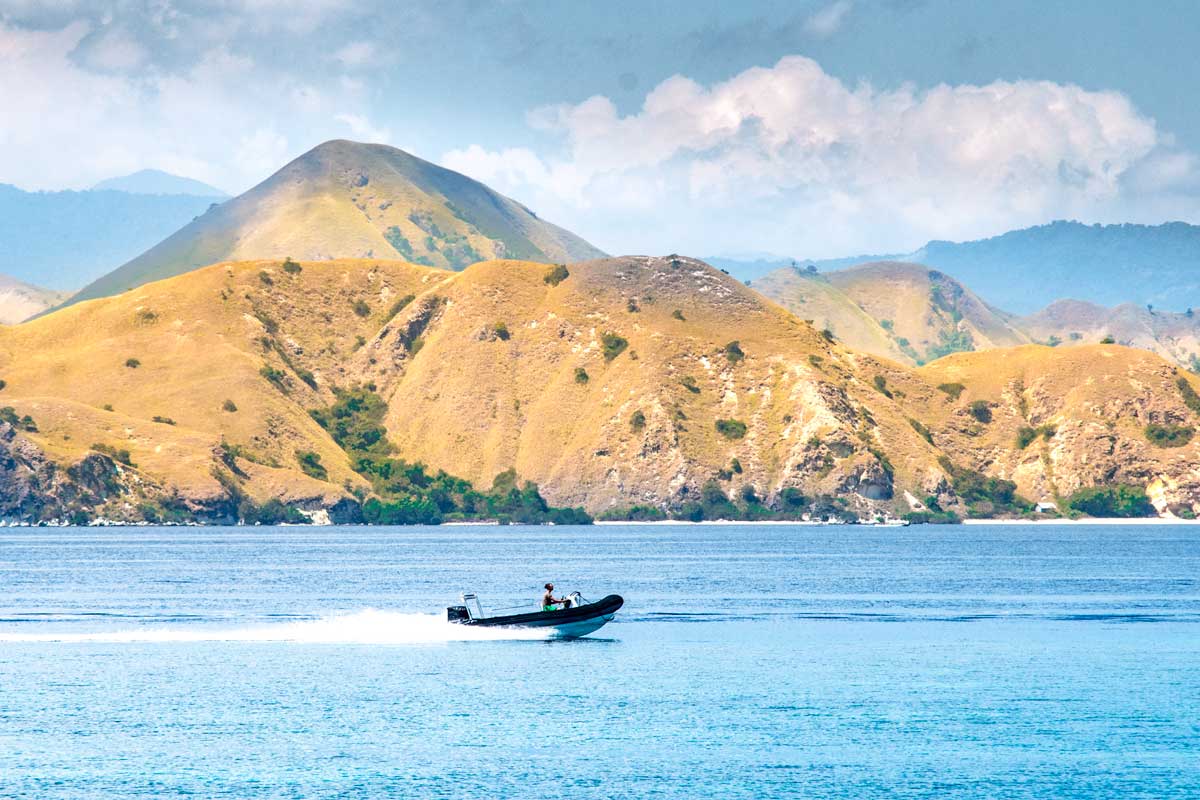 The good thing about it was the 360-degree view of the surroundings. And what a surrounding it was. The little orange islands looked like pieces of the African savannah that were torn up and sprinkled around the sparkling Indonesian ocean. A masterpiece by nature that made me entirely forget about the beat-up barge.
See Also: Top 20 Landmarks in Asia
The program for the first day was two diving/snorkeling spots with lunch in between, followed by an evening at one of the islands where we had a camp already built. I won't be exaggerating when I say the diving was out-of-this-world.
There were turtles on both of my dives (first time seeing them in the wild!), multiple sting-rays and tons of other fishes and organisms I don't even know the names of. My logbook is not very long, but I have been to some of the best diving spots in the world, and Komodo just blew them away!
The lunch was nothing special, just the typical fried Indonesian food, but the dinner was definitely a memorable one. And it wasn't about the food. Don't get me wrong, the buffet was excellent, but the key ingredient was definitely the setting.
An open restaurant under millions of Komodo stars was one of those magical experiences that make you reflect on things and appreciate life and mother nature.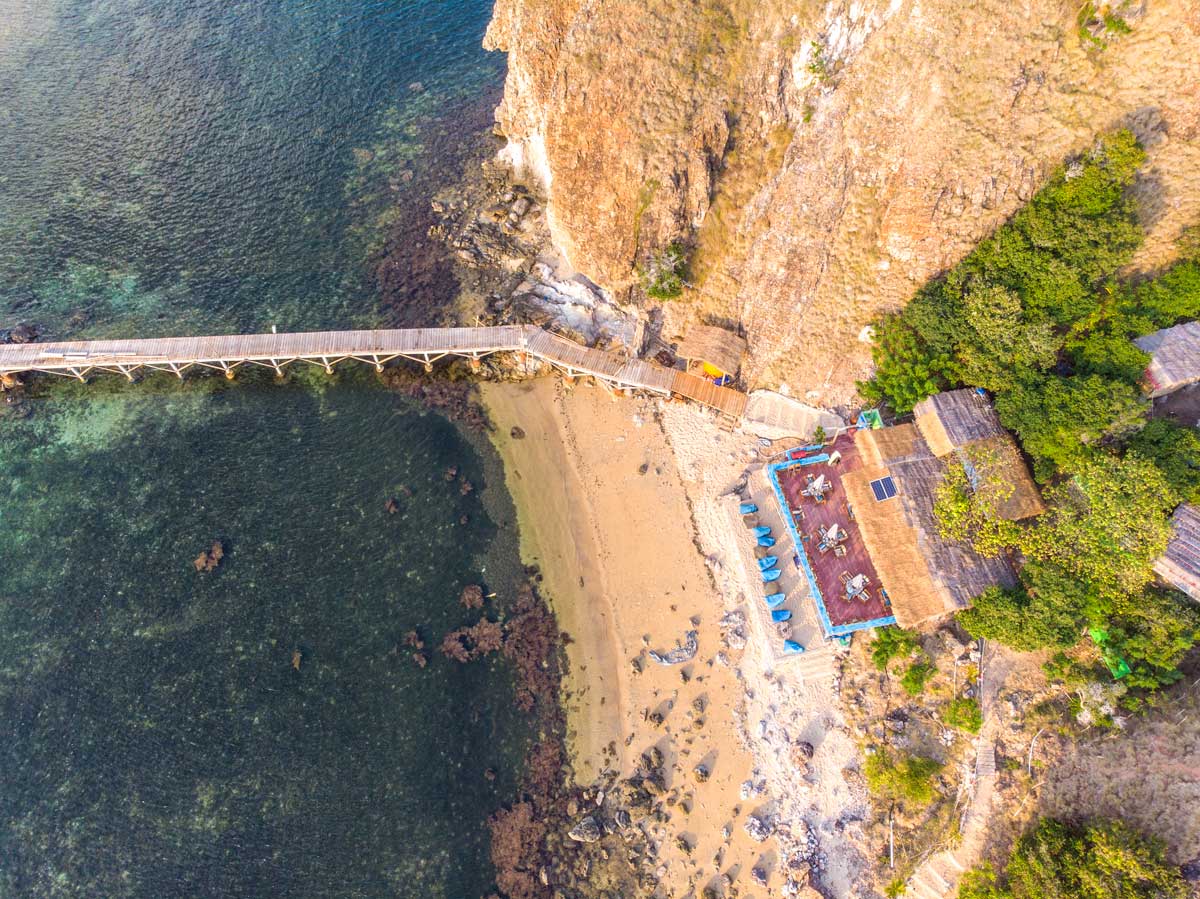 The camp was a nice surprise actually. There was running water, a bathroom, a Wi-Fi spots, quite a few sunbeds and a beach ideal for sunset photos.
And while the huts we slept in had nothing but two beds and a power socket in them, they were situated right there on the beach. Falling asleep with the ocean right next to you was the only luxury I needed.
My Labuan Bajo Trip – Komodo Islands Tour Day Two
The itinerary for the second day was a promising one that made me confident that my Labuan Bajo trip would be a tremendous success.
Our first stop was one of the best places in the world to swim alongside Manta rays. It is called the Manta Point (duh), and it is a spot so rich in plankton (their favorite meal) that mantas love to use for a quick lunch stop.
While this is one of the places with the highest chance to see mantas, my wildlife spotting bad luck wasn't included in the odds. Not a single manta this day. Not even one… Well, maybe next time. I did saw two turtles and a shark while snorkeling so I can't say I didn't have a good time.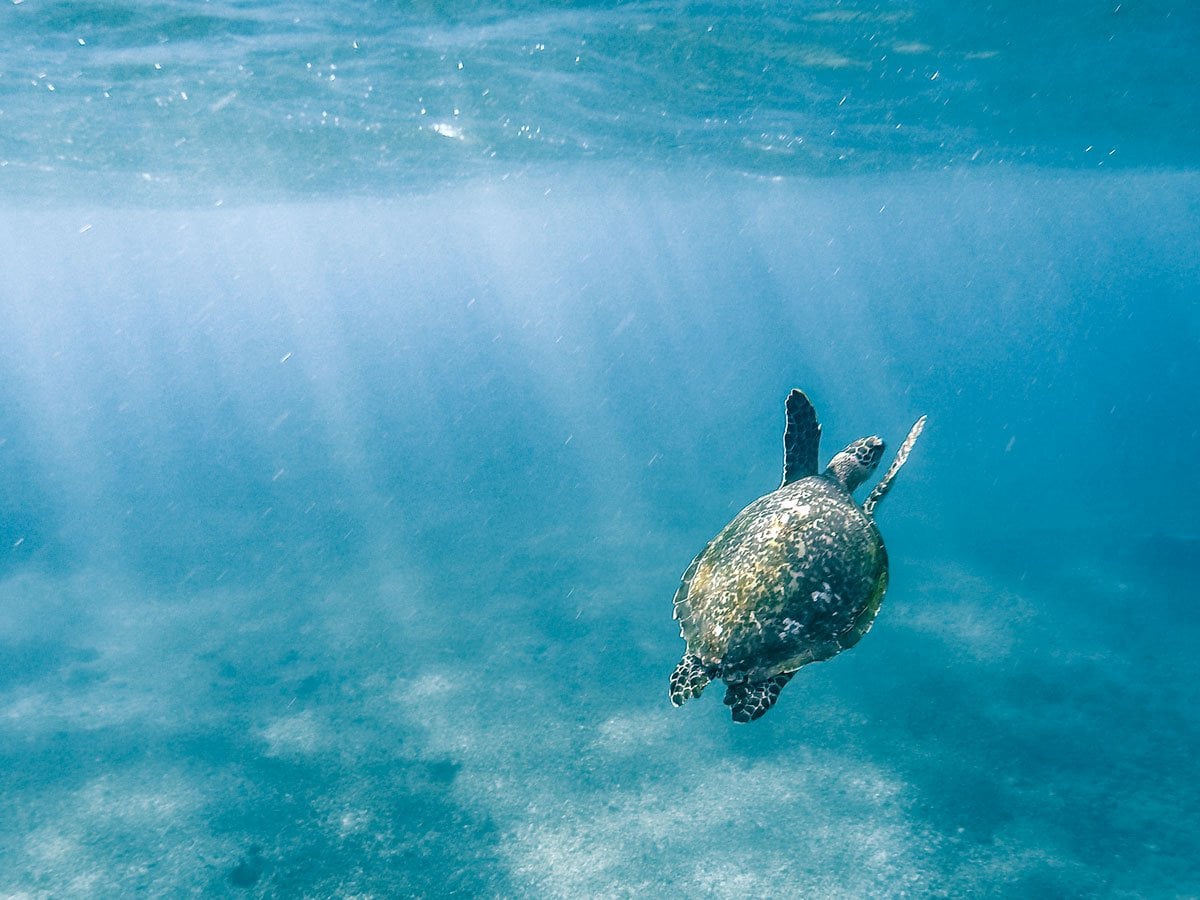 Oh yeah. I forgot to tell you. On day two, I had decided to skip the scuba diving and go snorkeling. If I was going to write a post about Komodo, I needed to know for myself the snorkeling is just as good as it promoted to be…and it was!
The second stop was the one I was least excited about – the famous pink beach of Komodo. I had already seen a pink beach in Greece, and while it was a cool thing to see, it wasn't anything that special. It certainly not the main reason to plan a Labuan Bajo trip.
See Also: How to Spend two weeks in Indonesia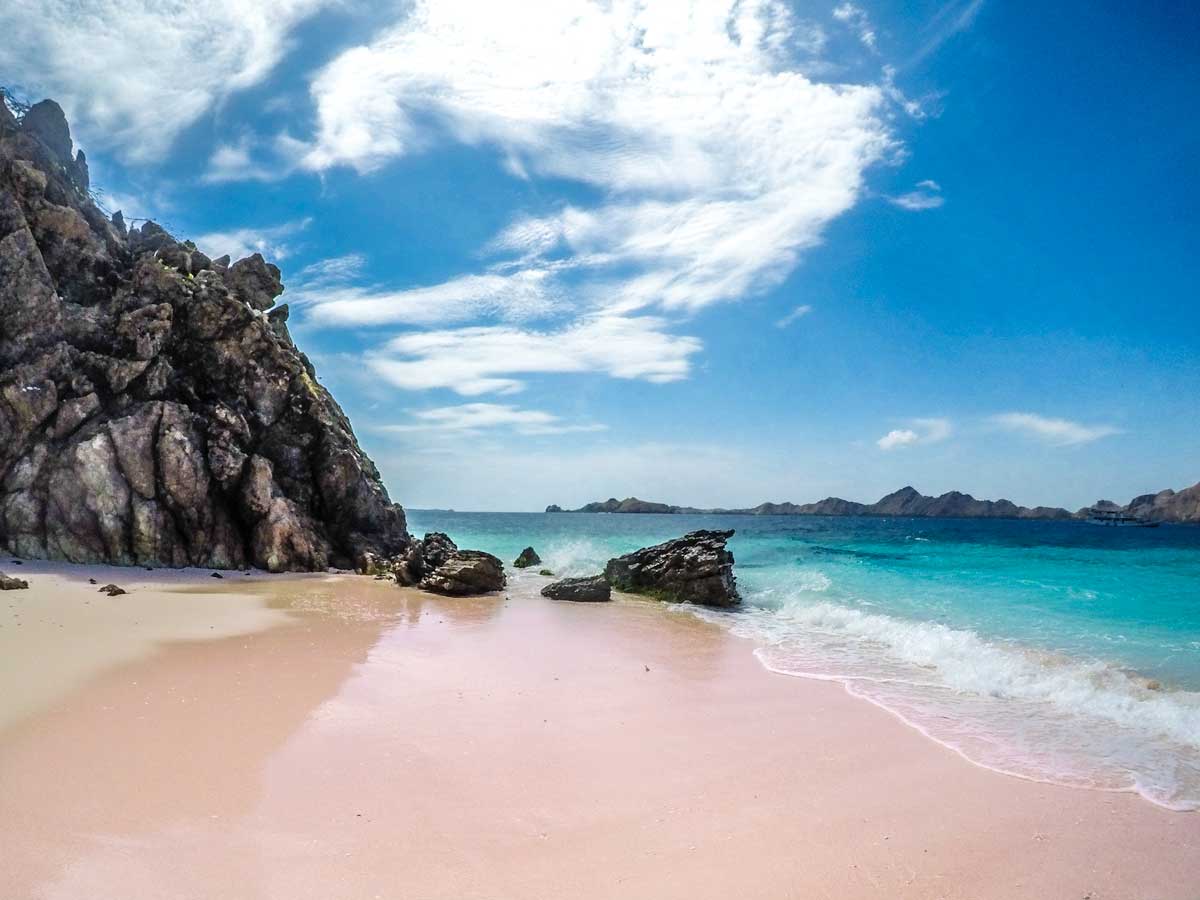 Unlike the Elafonisi though, Komodo's pink beach was way smaller and free of people. Such a pleasant surprise! The real attraction, however, wasn't the pinkish sands but the coral reef nearby. The very best place I've ever snorkeled to. So many things were going down it is hard to describe.
Colorful fishes chasing each other, Nemos hiding from stingrays, a curious turtle refusing to pose for a selfie. It felt more like a dive than a snorkel.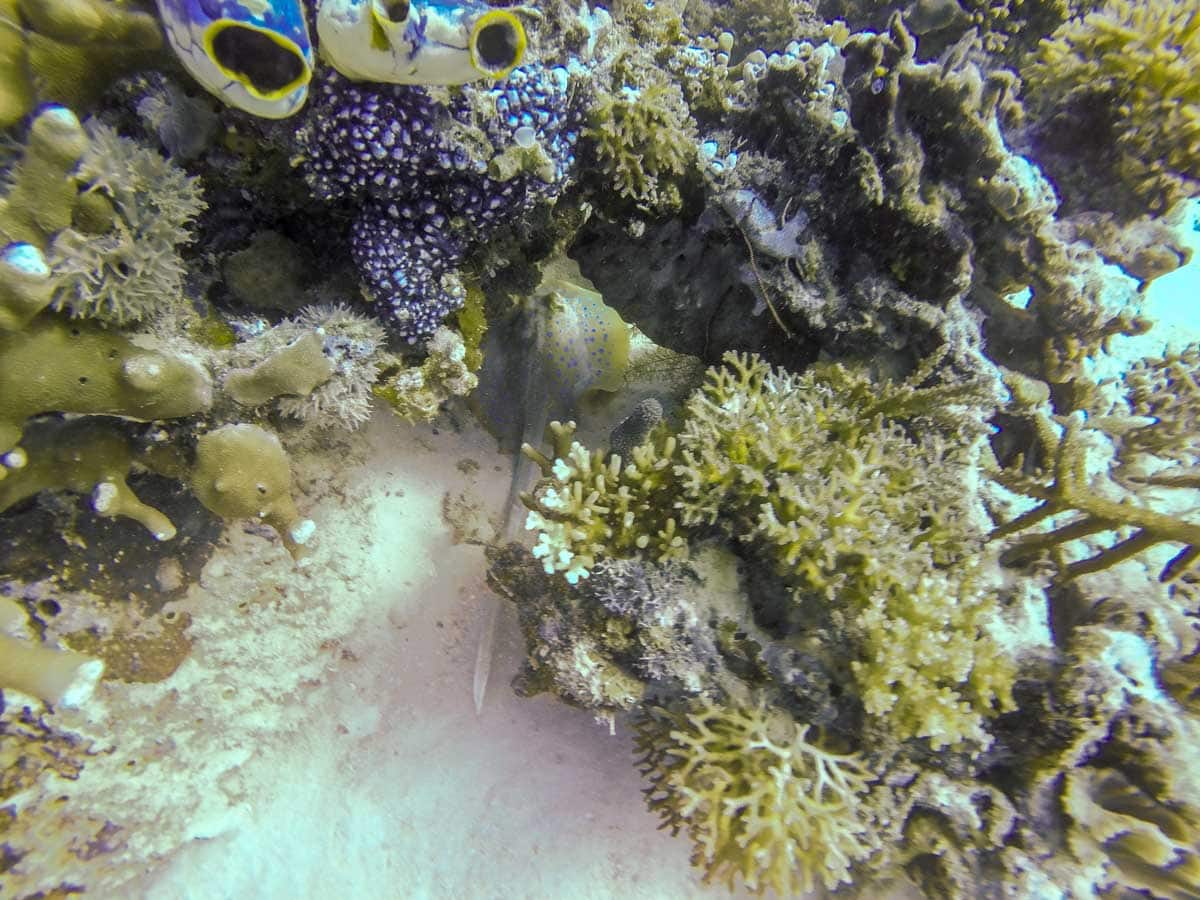 After lunch (fried chicken/fish and watermelon again) we head up to my prime reason for this whole Labuan Bajo trip – the infamous Komodo Dragons!
The two-day tour didn't include a stop to the original Komodo island but one of the other islands that host the giant lizards – Rinca.
And it turned out to be a good thing. While Komodo is the bigger island and has more dragons on it, Rinca is the place they are the easiest to spot.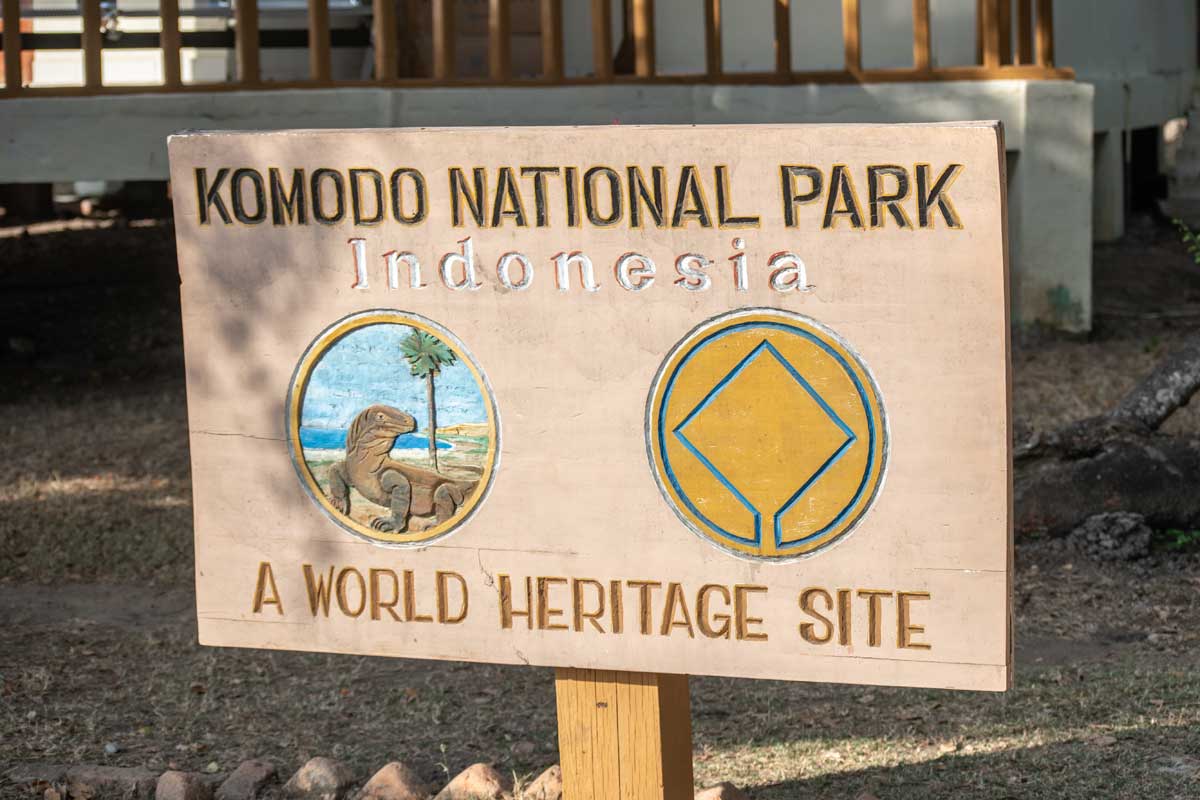 We haven't even gotten to the village when the guide (who was armed with nothing but a stick btw) showed us the first dragon. It was chilling under a tree shade just before the entrance, and it was easily 3 meters long. Holy Sh*t!
The lizard didn't pay us any attention while we were racing to take a better picture of it.
Even though Dragons may look slow and lazy to you, don't get too close to them. They are on top of the food chain, have a very nasty bite, and can run up to 20km/h. You really don't want 3 meters long, 90kg fat lizard running like freakin Usain Bolt after you, don't you?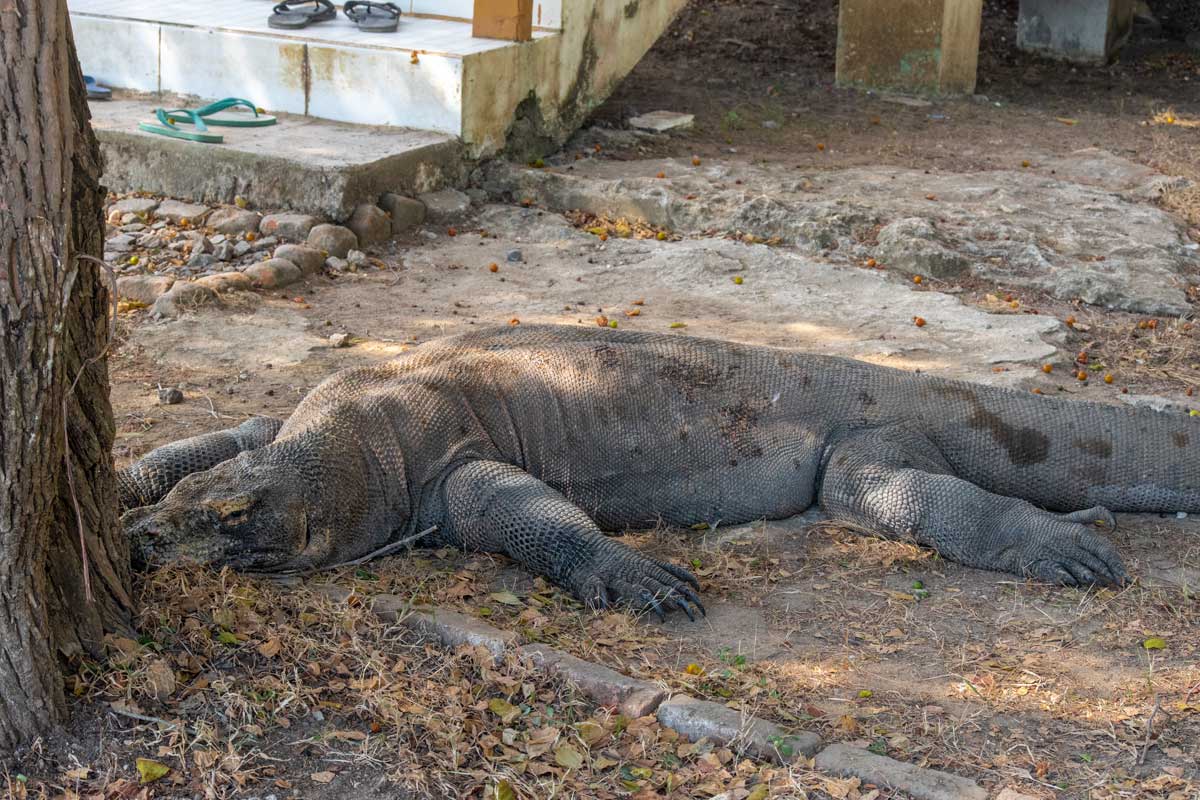 As mesmerizing this first dragon it was time to move inside the village and park itself. It wasn't even 50 meters of walking and here there were again – ten more Komodo Dragons chilling right next to a house.
What??? Weren't they rare to find and endangered? How come I've already seen so many already when I'm not even in the park ?? As per my guide, the house was the village's kitchen, and they smelled the food, so it was one of their favorite places. "We don't feed them" he claimed which I found hard to believe.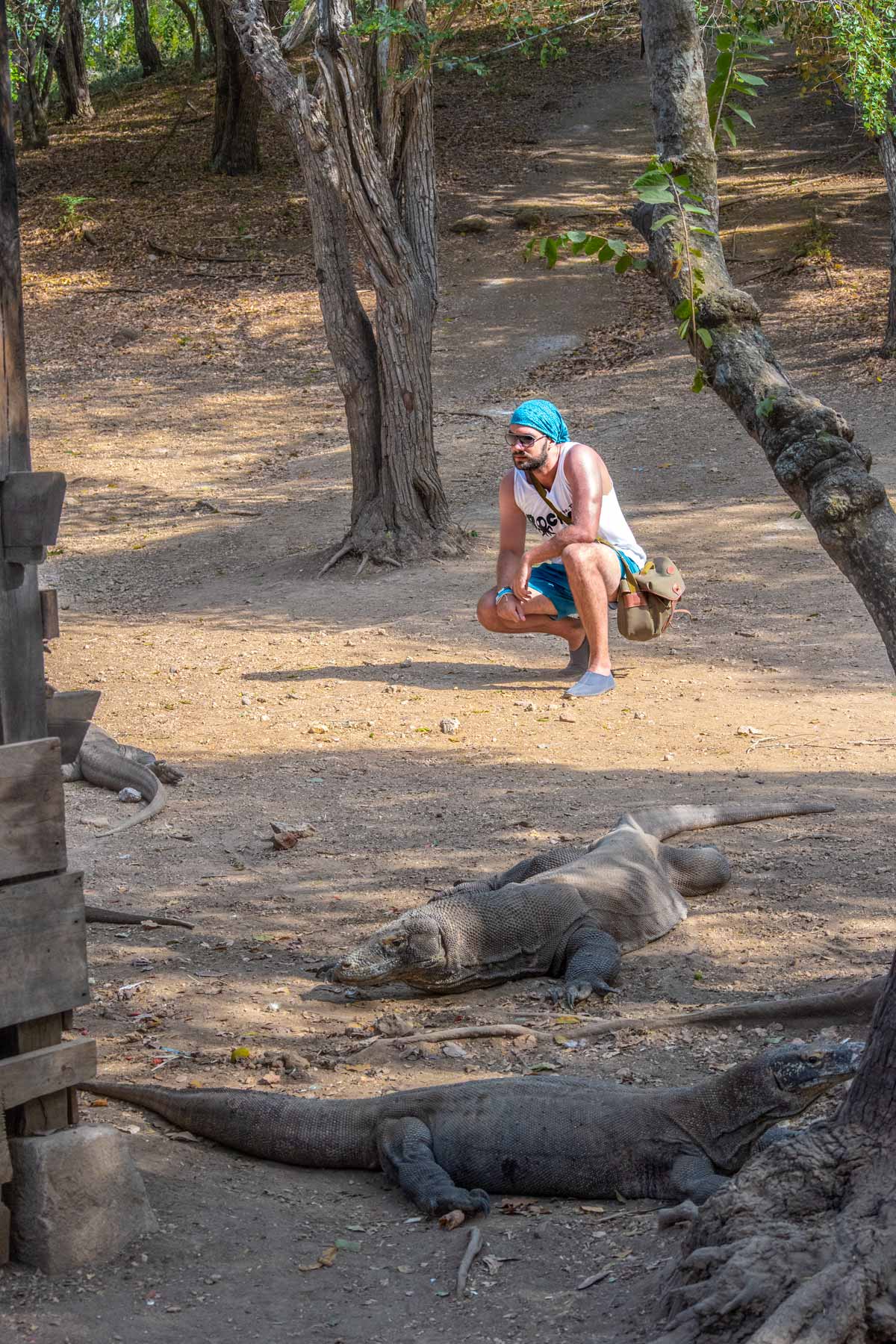 After a hundred more photos (two dragons almost got in a fight!) we start the walk around the island. Our stick armed guide told us some stories about the island (apparently they moved the more aggressive dragons there) and showed us their nesting holes.
We managed to see one small dragon in the wild too. The excitement of the guide, and his comment that we were lucky to see one, reinforced my belief that the big guys back at the kitchen do get the occasional meal.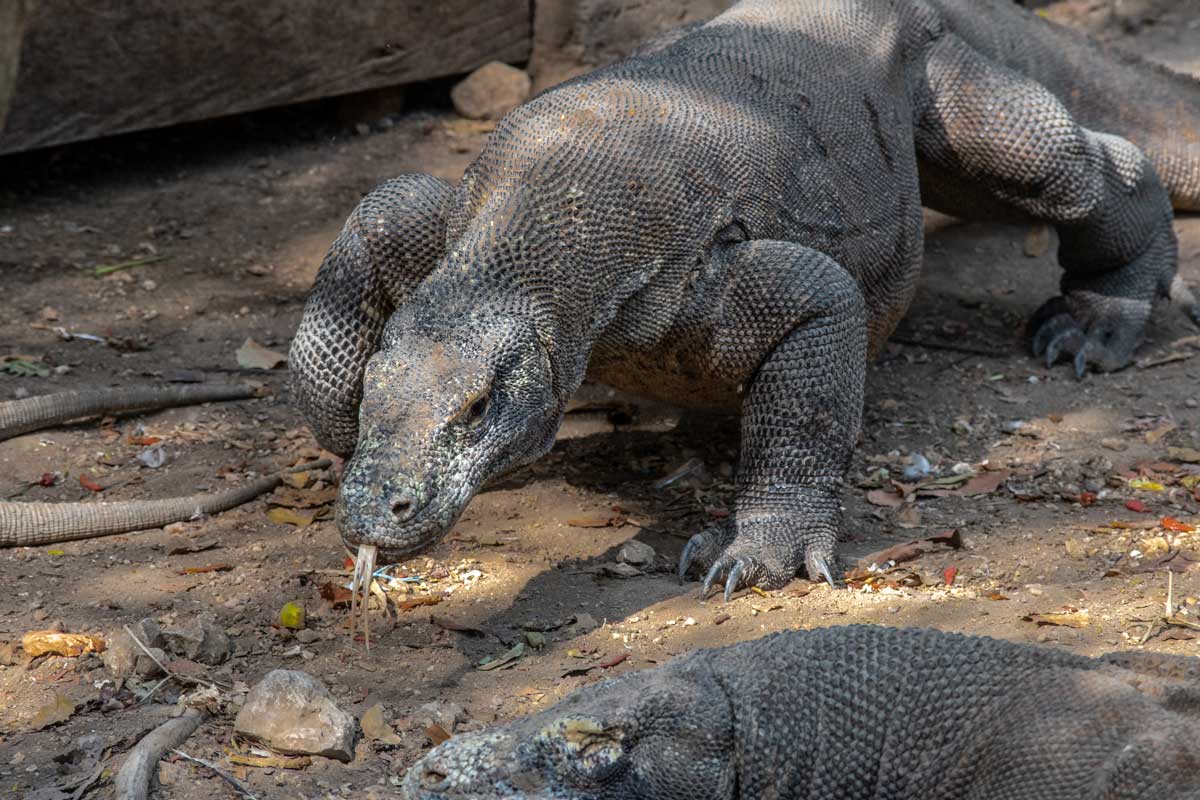 The walk ended way sooner than I wanted and we were back on the boat heading to the last stop of the tour – Kalong Island aka the home of the Flying Foxes.
I'd admit I haven't checked anything about Kalong before I embark on my Labuan Bajo trip and I had to ask around the crew to find out where are we going.
So every night, those bats called Flying Foxes, that live on the Kalong Island, embark on their journey to the nearby Flores Island to steal fruits from the farms there. According to the crew, we were about to see more than a thousand foxes. Yeah, right. Did this guy know how much a thousand is?
The sun was making it's way down on the horizon, bathing the ocean in pink, and then I saw the first bat. Then another one…and another one. Soon there was a black stream of countless foxes gliding effortlessly over the sunset painted sky! A thousand bats? No, no, no. More like a few thousand bats!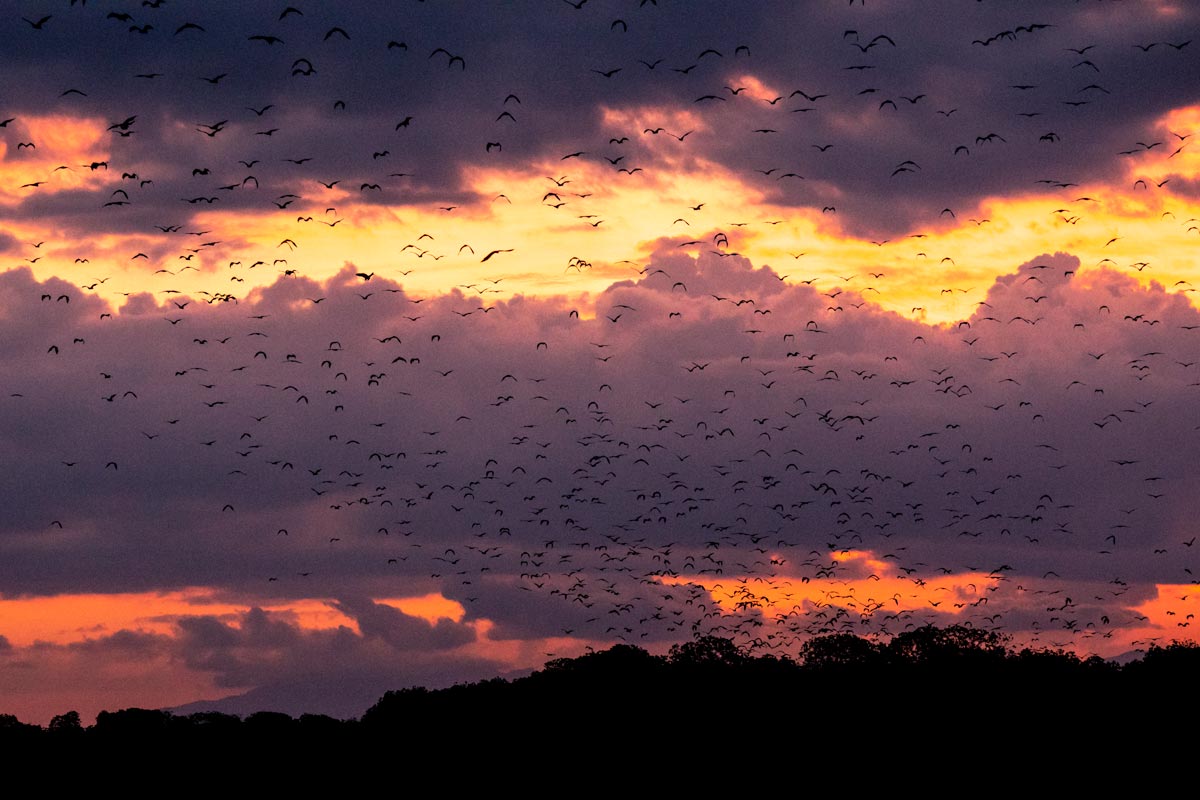 It was one of those rare Wow-moments you remember for the rest of your life!
The unexpected bat adventure was also the end of the Komodo tour, and we were taken back to our hotel.
Was it worth it?
I would say so, yes. Even though I didn't like some of the details like the small boat, the extra pay for the drinks on board, the old diving gear and the fact we spend too little time on the islands, I do believe the price is just right. If I could do it again, I'd probably pick the three-days option where you get a bigger boat and you visit Komodo and Padar islands.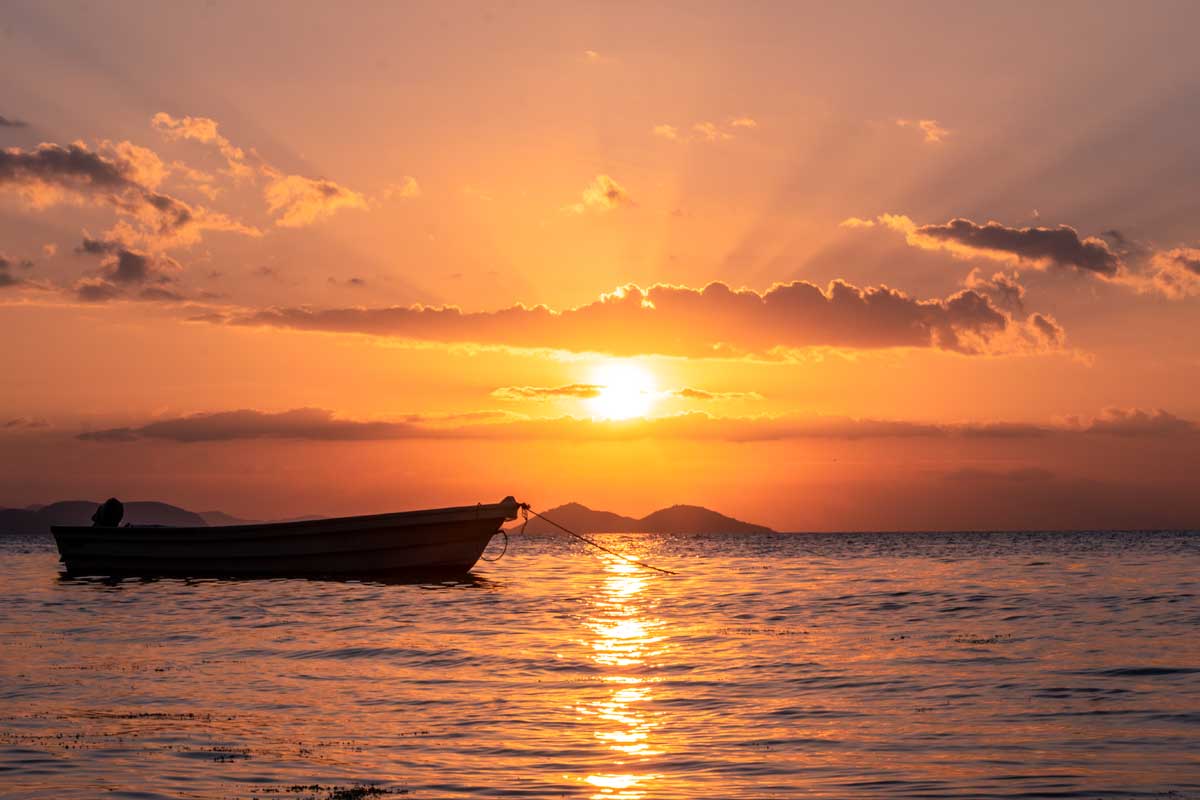 Extra info
Komodo National Park survival tips
– If a dragon chases you, don't play dead but start running as fast as you can in a zigzag fashion.
– While not forbidden, bringing small children to the island would be dangerous. The child may get too close to dragons, and they may mistake it for a monkey (a favorite dragon snack).
– This one is for the ladies. If you're on your period, don't go to the islands. Komodos have a very powerful sense of smell, and you don't want your scent to be the same as their lunch.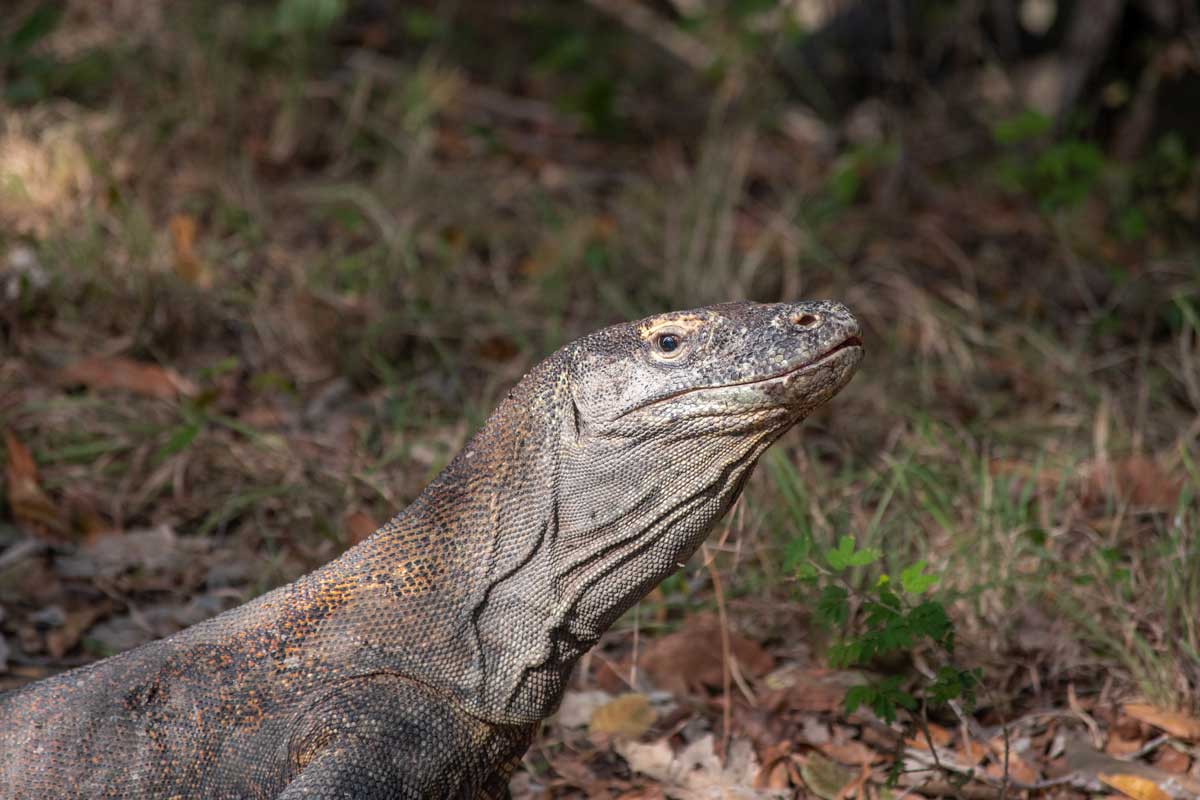 How to get to Labuan Bajo?
Getting to the town is as easy as it gets. Just an hour flight from Bali via one of Indonesia's many airlines.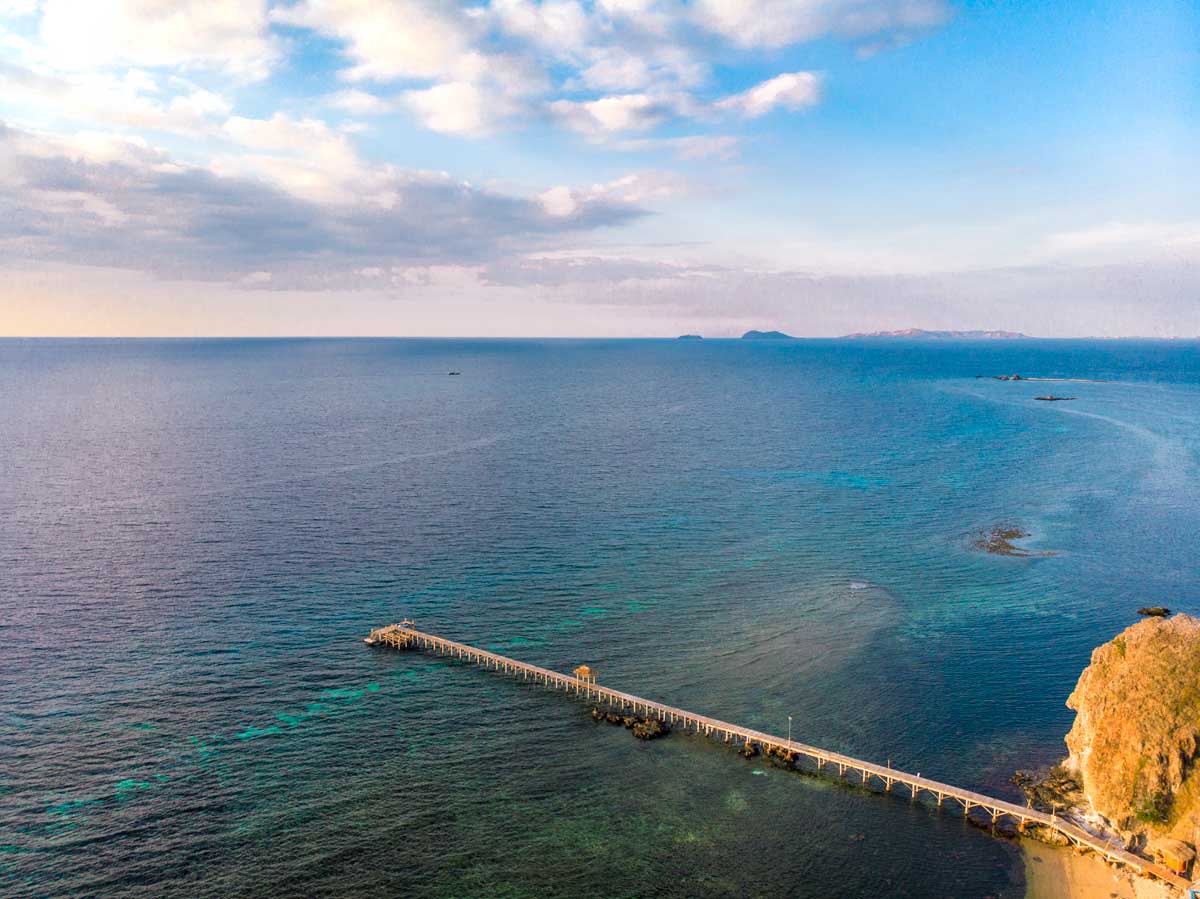 How to stay safe in Komodo?
While I felt perfectly safe on my trip, there are various things that may go wrong. I've heard horror stories of sinking boats and people stepping on stingrays and sea urchins. Hell just been that close to a real-life dragon is something that would make you worried (it sure did me).

I currently use HeyMondo for my travels because they have proven themselves to me more than once over the years. The link above will give you a 5% discount, but If you have another favorite provider, that's ok. Just make sure you have one because you never know what may happen.
When to go to Labuan Bajo?
The rainy season is from January to March. While you'd miss all the tourists, you may miss all the attractions too. July- August is the most touristy, and it's also hot as hell so avoid it too. The best time to visit Komodo is between April and June when the temperatures are moderately warm, and the tourist crowds are manageable. September – December is the second-best option with slightly more rainy days.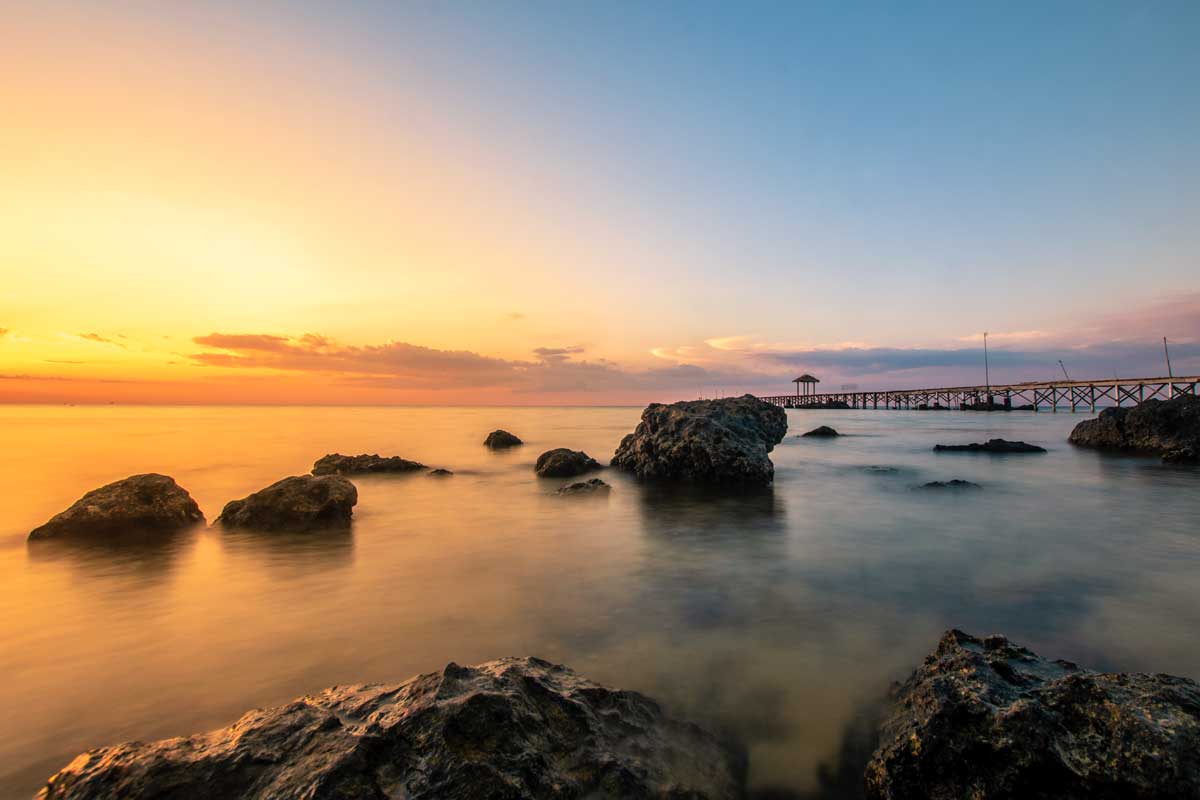 Where to stay?
– If you want to spend more time in Labuan Bajo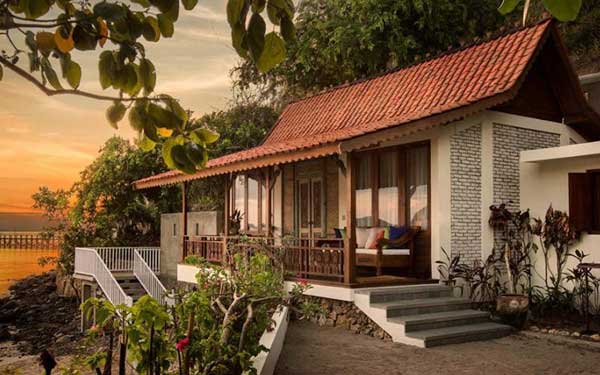 Plataran Komodo Beach Resort – private beach, infinity pool, and everything you can expect from a four stars resort. Don't book it while you are on the tour since you won't be at the hotel for 2 or 3 days.
See the latest prices
—————————————————————————————————–
– Where I stayed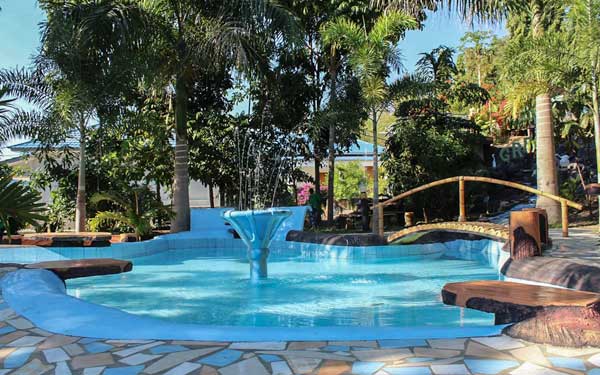 Hotel Green Prundi -This hotel is a quiet place situated a little bit out of the village and close to the airport. When I left, I forgot some money in the room and they sent a man to find me at the airport and return them. It's also a reasonable price so you can afford to hold the room while being on tour.
See the latest prices
—————————————————————————————————–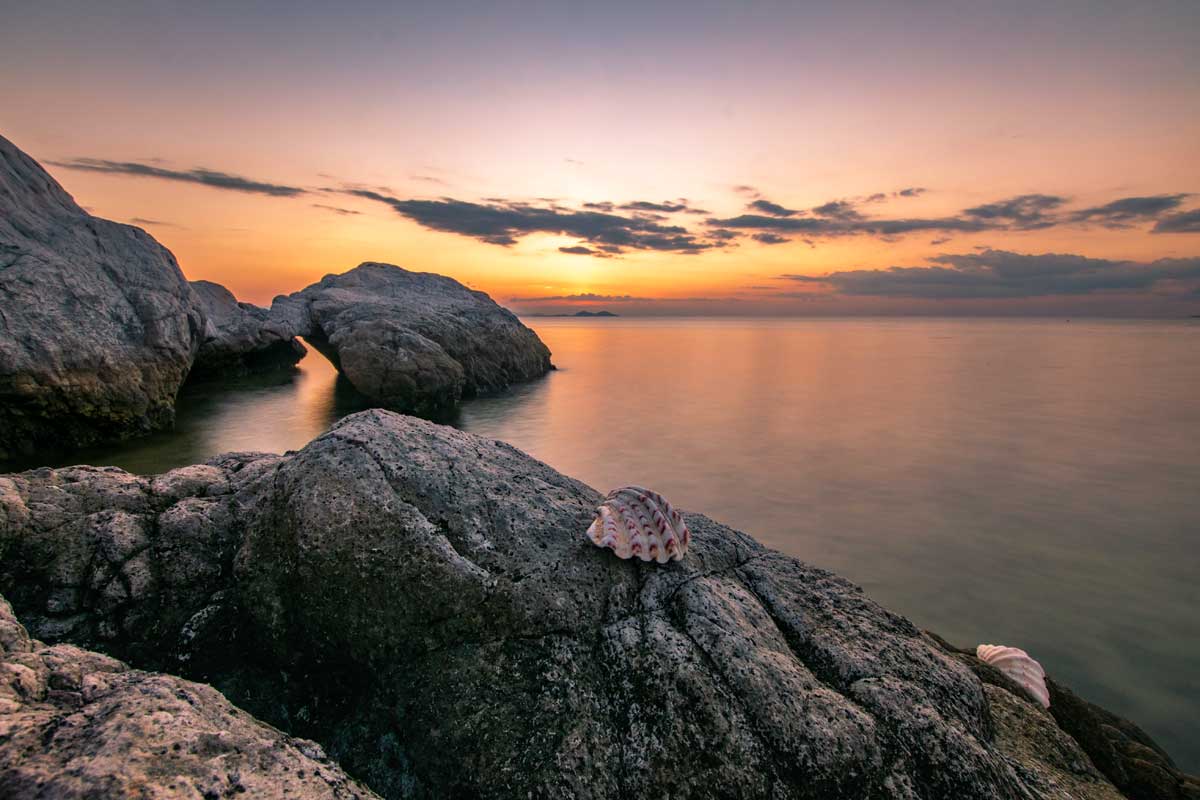 Tour Options
There are more than one tour around Komodo and here are the top options.
That's all from me, I hope you enjoy your Komodo Dragon tour!
————————————
If you haven't planned your trip there yet, find out how I plan my trips!
————————————
I have 22 bucket list ideas for Indonesia. See my impossible bucket list of 1700+ adventures!

Do you want to see a Komodo Dragon?
---

Some of the above are affiliate links and I will earn a percentage of the sale if you purchase through them at no extra cost to you. This helps keep my site running – so thanks in advance for your support!