Hey there, mate! Before we continue, I have to warn you something; searching what is Indonesia famous for would lead to a severe case of wanderlust that can only be cured with an adventure like no other. An Indonesian adventure, that is. And those Indonesian adventures are known to change people's lives.
Are you ready to take the risk?
I've no doubt you are.
Let's go!
Enchanted Bali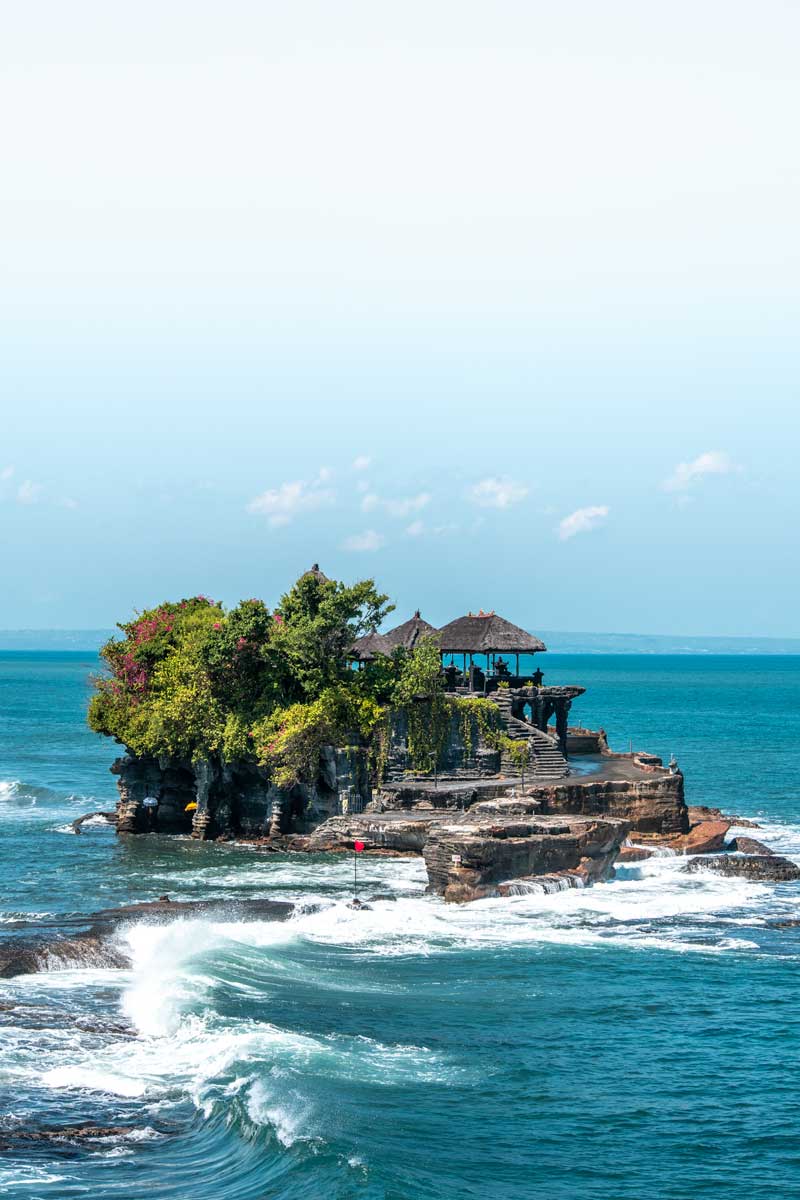 The most common answer to what is Indonesia famous for is, of course, Bali. The magical island got an extra dosage of popularity after Julia Roberts went there to eat, pray and love, and today it's more famous than the country itself.
And Bali is genuinely enchanting. Dominated by the Hindu religion, the island has its own distinctive culture promised to capture your heart and soul. It's full of natural utopias, including volcanos, waterfalls, rice terraces, monkey forests, and countless sunset spots. It's also home to a dozen or so picturesque temples such as Pura Lmpoyang, Tanah Lot, Uluwatu, and Ulun Danu, which are must-haves on every traveler's bucket list.
Bali is separated into few distinctive areas that can satisfy every style of travel. If you're into backpacking and more on a budget, Canggu is your place. If you're into shopping and want to have every modern luxury right behind the corner, go to Seminyak. And if you're more of a free spirit with plenty of art in your soul or you simply prefer a peaceful vacation, Ubud is perfect for you.
One-of-a-kind volcanos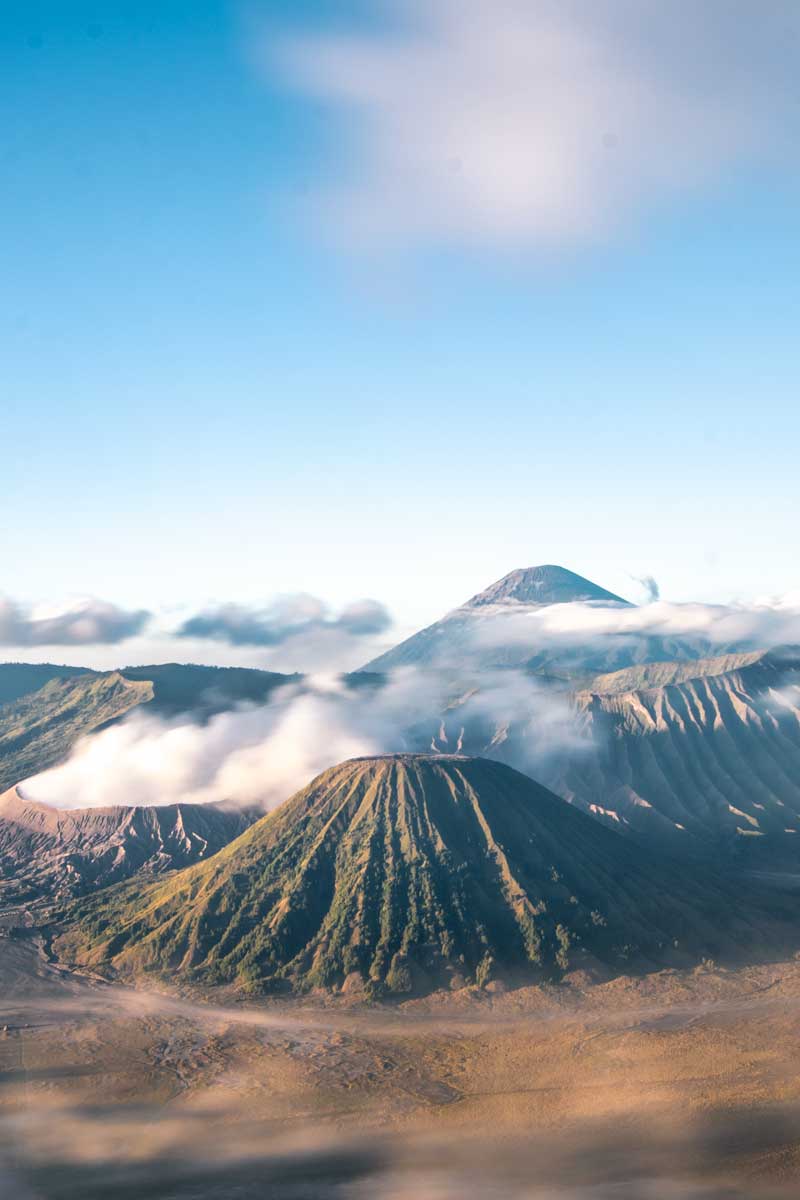 Indonesia is famous for its volcanos. They are pretty much everywhere and erupting all the time. To be more precise, Indonesia has 147 volcanos, and 76 of them are active. Only the US and Russia have more.
Something the US and Russia do not have, though, is the enchantment of the Indonesian volcanos. I mean, have you seen Bali's Mount Agung or Java's Mount Bromo?
And if you're looking for a one-of-a-kind volcano, Kawah Ijen is a volcano with blue flames that is pretty much a unique phenomenon. I'm not kidding, guys; Mt. Ijen has electric blue lava! It's due to the high amounts of sulfur there, and it's absolutely spectacular to see.
Religion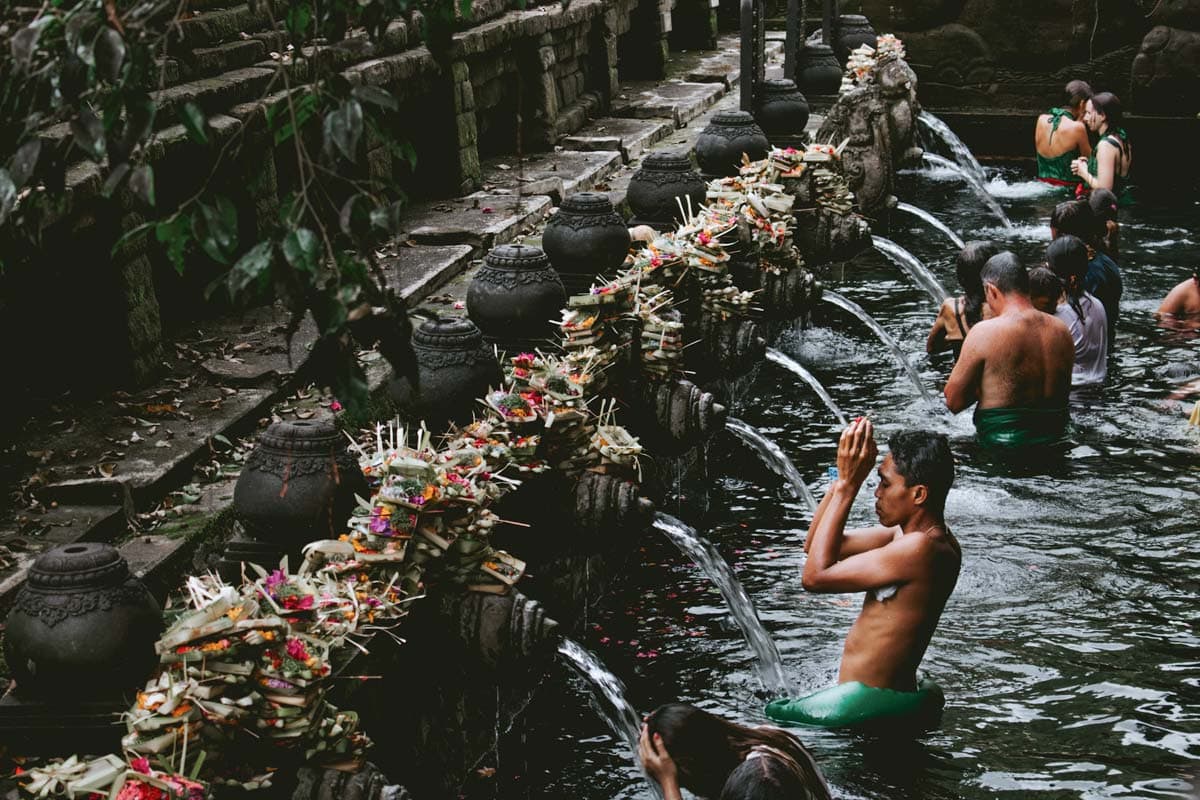 Religion is a topic I tend to stay away from, but I can't skip it here. Indonesia is the country with the largest Muslim population on the planet. It's home to roughly 12% of all Muslims on Earth.
And you know what, not even 90% of the Indonesians are Muslim (it's 87%). Around 10% are Christians, a few million are Hinduists (Bali), and in places like Papua and Borneo, we can find primarily indigenous belief systems.
See Also: What is Morocco Famous For?
Mega-diversity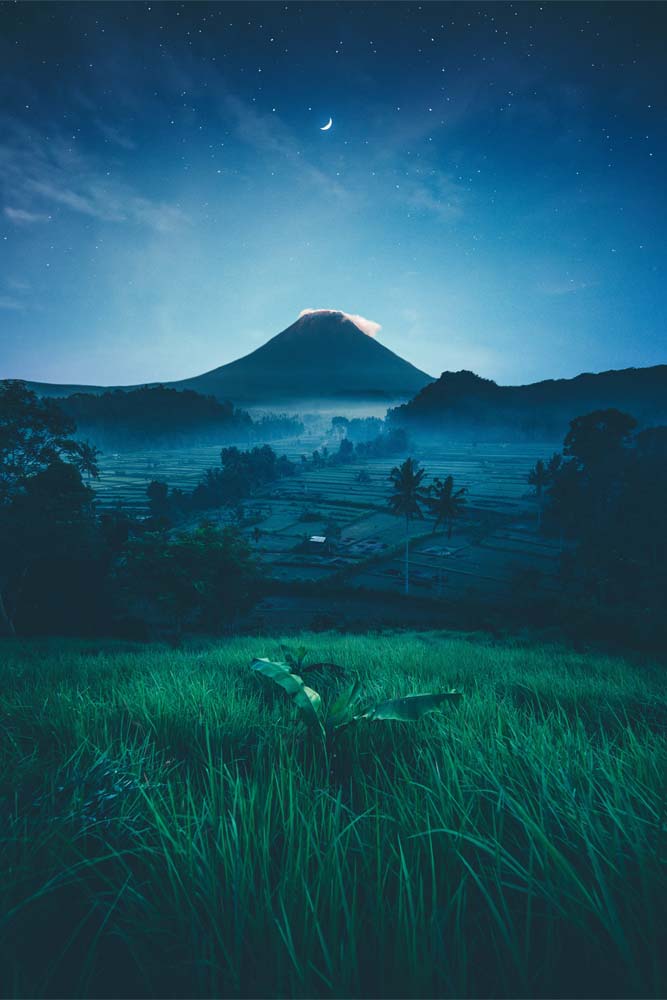 The best answer I can give to what is Indonesia famous for is diversity. After telling you about their complex religious system, you should already suspect that there is a good reason why Indonesia is one of the mega-diverse nations in the world.
No, it's not something I just thought of; it's a title given by the World Conservation Monitoring Centre who figured out that 17 countries contain more than 70% of the planet's terrestrial biological diversity.
Indonesia is one of those 17 countries, and that's what qualifies it as a mega-diverse.
But the country is not diverse only in its religion and wildlife; it's pretty diverse when we're talking about culture or even landmarks. Honestly, traveling around Indonesia felt like traveling through a few different countries. All the major areas are so incredibly distinct from each other it's ridiculous. Even the people look different and speak different languages.
Talking about the diverse landmarks, nothing can come even close to Indonesia. We got Bali with its Hindu temples and magical waterfalls. We got Komodo and its dragons, Borneo with the orangutan rainforests, the idyllic Raja Ampat islands, the unique volcanos of Java, the biggest Buddhist temple in the world… yeah, Indonesia just has it all!
Komodo Dragons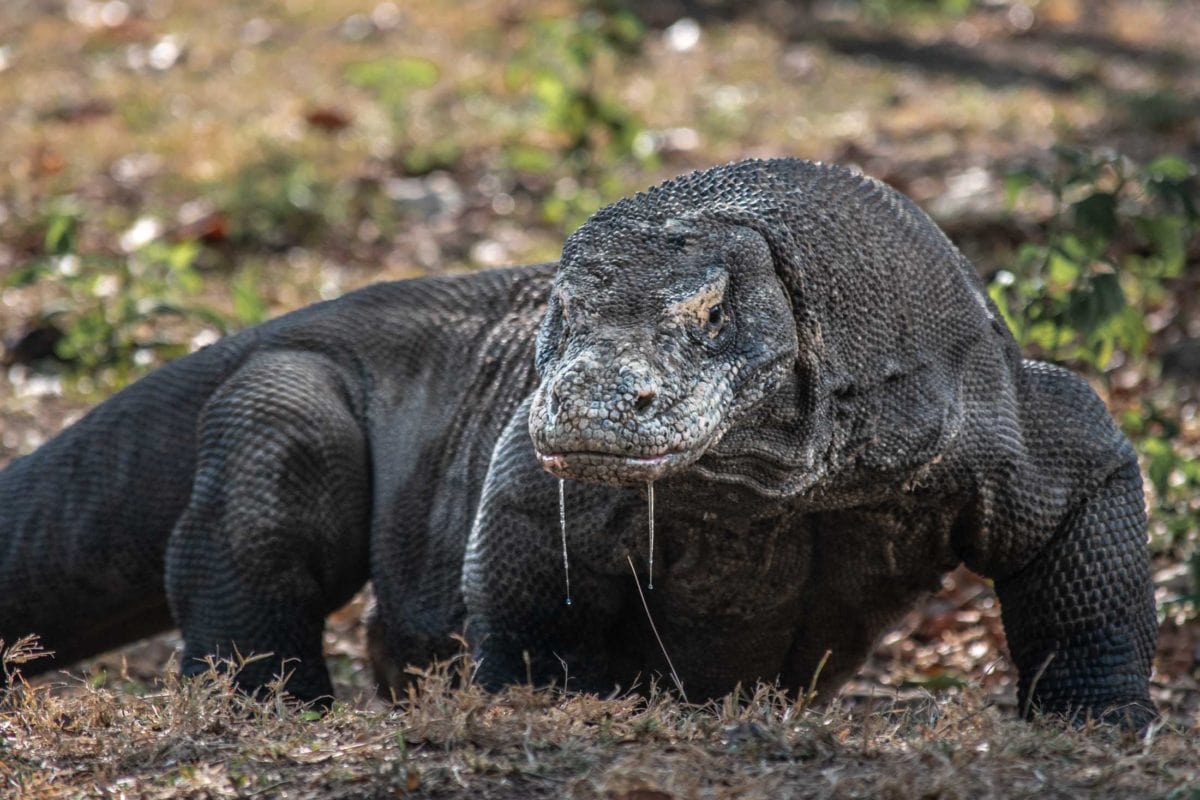 Being as unique as Indonesia is, it's hardly a surprise it's the only country in the world that has living, breathing dinosaurs. No, you haven't missed the news about Elon Musk finally building a real-life Jurassic Park. I'm talking about the giant lizards of the Komodo islands – the Komodo Dragons.
A UNESCO World Heritage Site since 1991, the Komodo National Park is home to roughly 5,700 dragons. They may not have wings or eat princesses like the dragons in the stories, but they are undoubtedly fierce and dangerous creatures.
An adult dragon may reach a length of 3.13 meters (10.3 feet) and a weight of 166 kilograms (366 pounds). They can also run as fast as 20 km/h (12 mph), they can swim, and their bite is poisonous. Such lovely creatures!
See Also: What is Dubai Famous For?
Wild Borneo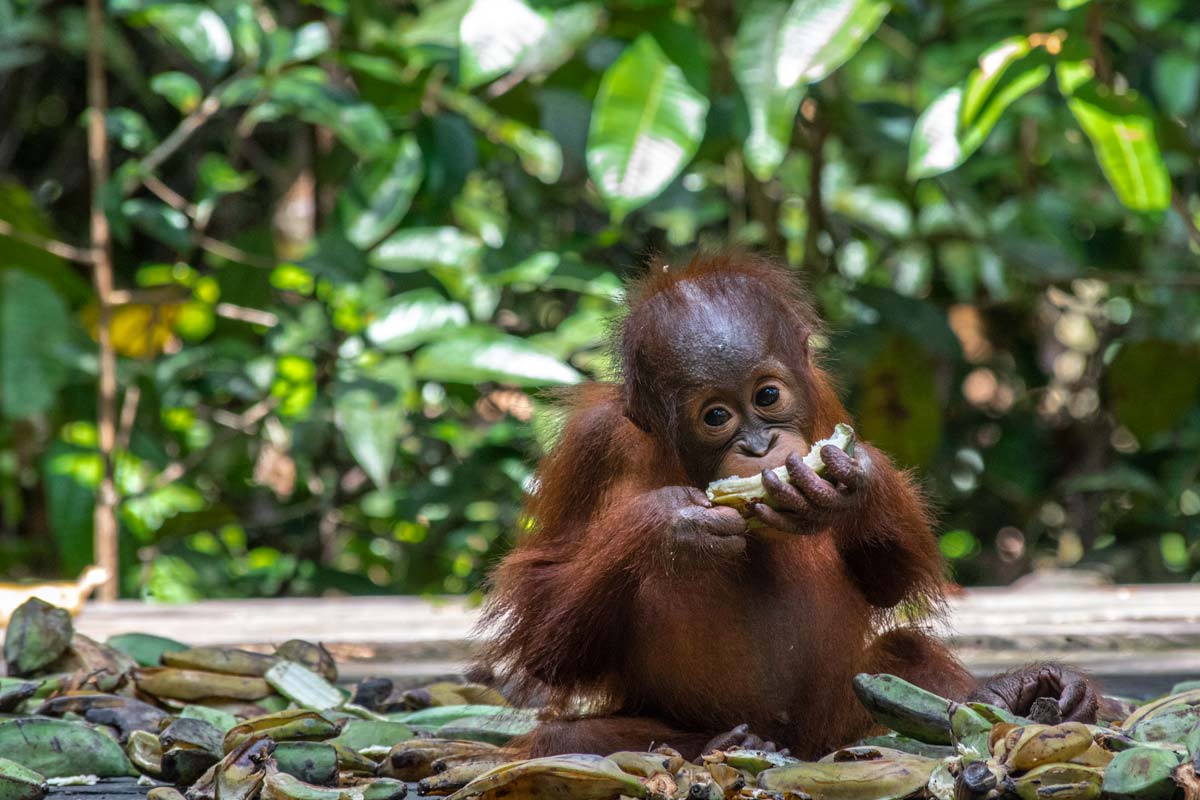 Borneo is the most incredible island on the planet. Don't imagine a tropical island with pristine beaches and coconut palms, though. Yeah, Borneo has those (can be seen in Survivor Borneo), but that's not what the island is all about.
Covering roughly 743,330 square km (287,000 square miles), Borneo is the largest island in Asia and the third-largest one in the world. It's divided between Indonesia, Malaysia, and the tiny nation of Brunei, with Indonesia having the lion's share of Borneo's territory.
Being covered by dense rainforest and isolated from the outside world for, well, pretty much ever, Borneo developed unique flora and fauna. It's home to hundreds of endemic species that can't survive anywhere else but the island.
Sadly their existence is under threat today. The deforestation of Borneo is something Indonesia is also famous for and something we should all take notice of and spread the news about. If the island seizes to exist, not only hundreds of animal and plant species will disappear (including my beloved orangutans), but it will also trigger a catastrophic climate change event that would kill millions of people. All of that for cheaper palm oil. It seems like a bad deal, isn't it?
Island paradise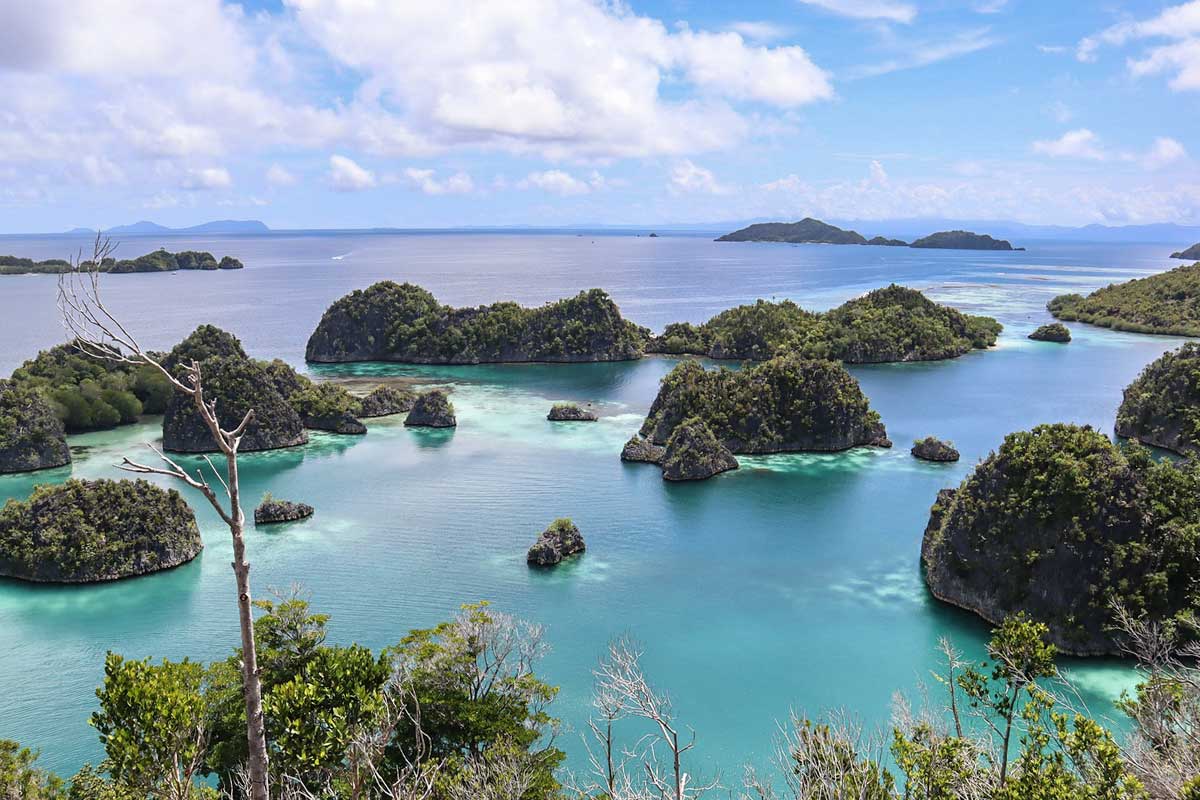 Back to the more fun topics now, we go to something Indonesia has plenty of – islands and beaches. Plenty is a vast understatement, actually. The whole nation is made out of islands and islets, and their number is so big that it's impossible to be correctly counted. For the curious ones, the official number is 17,504 islands (with 16,056 of them registered at the UN).
And you know what all of those islands have? Beaches, of course. The small islets may have one or two, while the big ones have hundreds. Really, it's hard to find a more beachy nation than Indonesia.
And if that's not enough, Indonesia has plenty of unique beaches. There are a few pink ones, some black beaches, red beaches and of course countless white and gold beaches. Honestly, if they had a purple beach, too, it wouldn't surprise me even a little bit.
See Also: What is Portugal Famous For?
Mystical Borobudur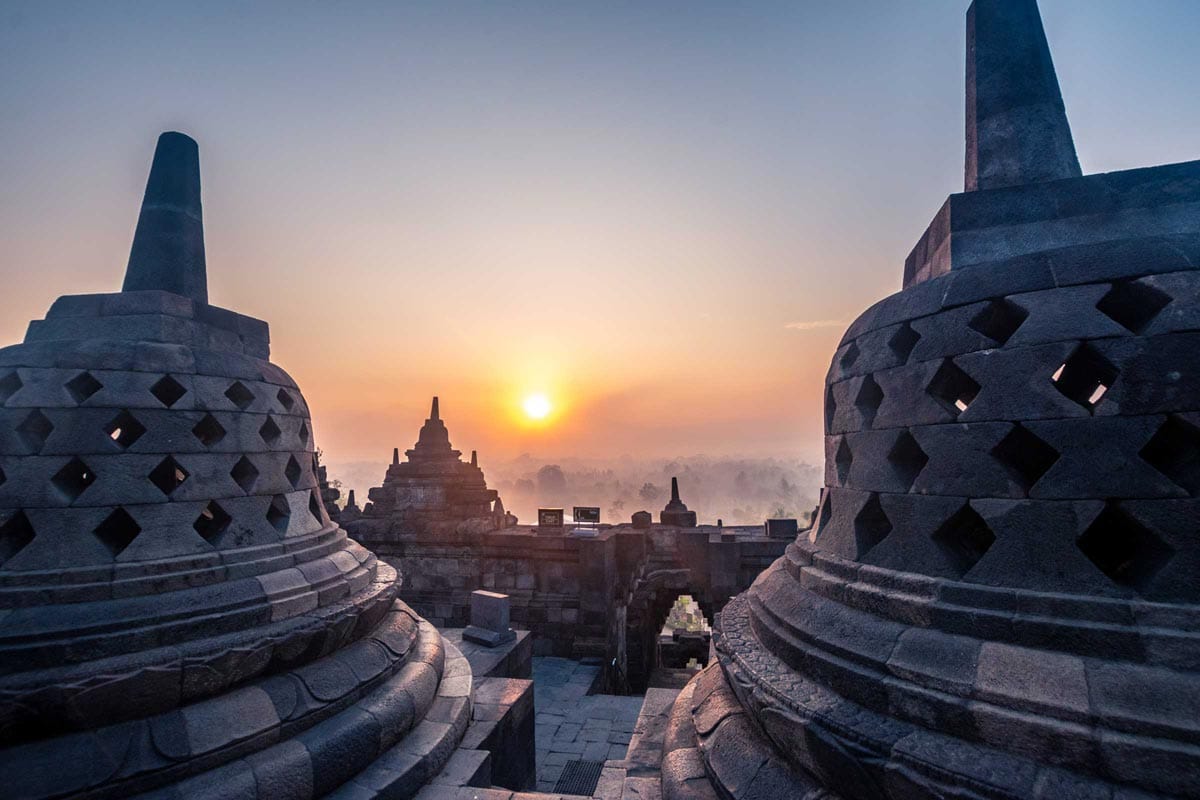 The temple with the weird name, Borobudur, is the biggest Buddhist temple ever found and something Indonesia is famous for all around the world.
Built in a mandala shape, sometimes in the 8th century, Borobudur was lost for a thousand years before it was rediscovered for the world in the 1800s.
The most recognizable feature of this grand temple is the bell-shaped stupas. There are 72 of them, and they each have a statue of Buddha inside.
One of the best ways to see Borobudur is at sunrise. You'd need a torch to make your way up to the top, but the view that awaits you there is unparalleled. The experience is pretty popular, though, so if you're not a big fan of crowds, you can opt for the way more relaxed sunset experience.
Nasi Goreng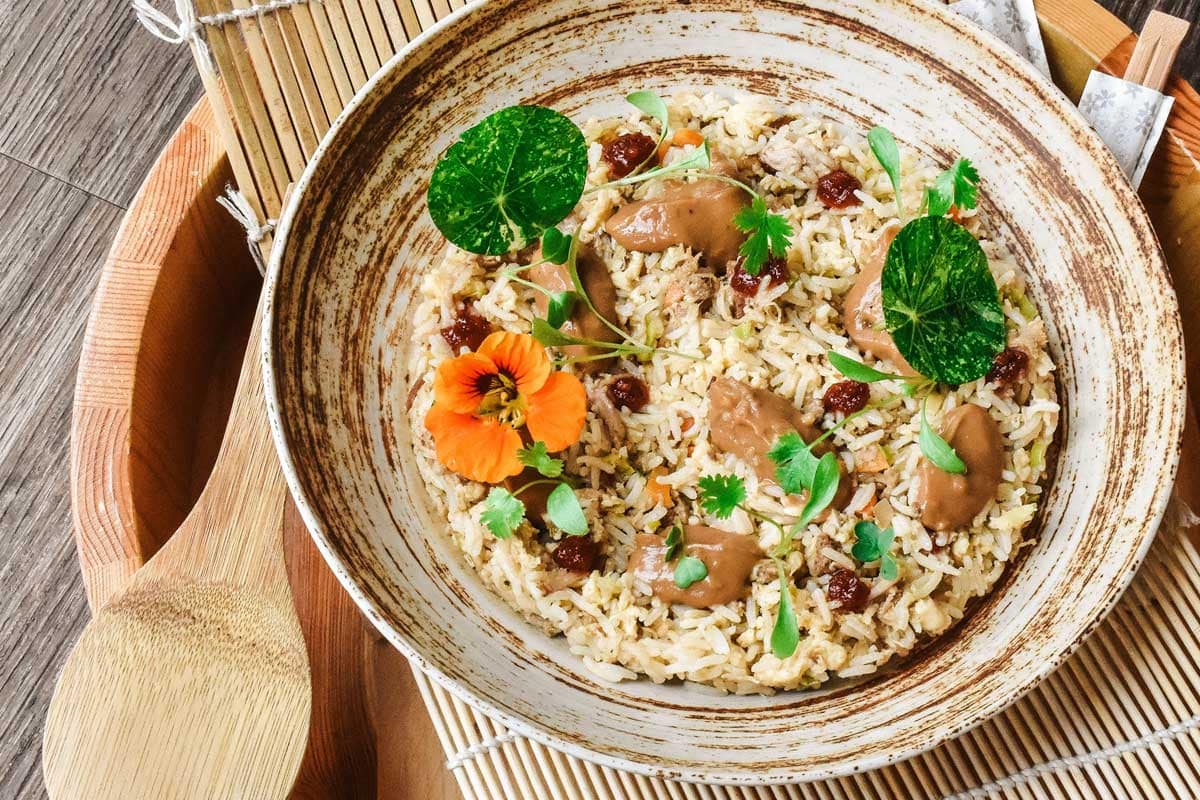 Ask a foodie what is Indonesia famous for, and the answer will surely be Nasi Goreng. Although not as popular as Thai food, Indonesian cuisine gains more and more traction in recent years, and it's not hard to find it in most major cities around the world.
Nasi Goreng is the most signature Indonesian dish. It's mostly fried rice with vegetables and chicken/seafood, but there's something in the authentic Indonesian seasoning that makes it extra tasty. I'm not a cook, so I can't be sure, but my bet is on the special sweet soy sauce they use (kecap).
Friendly people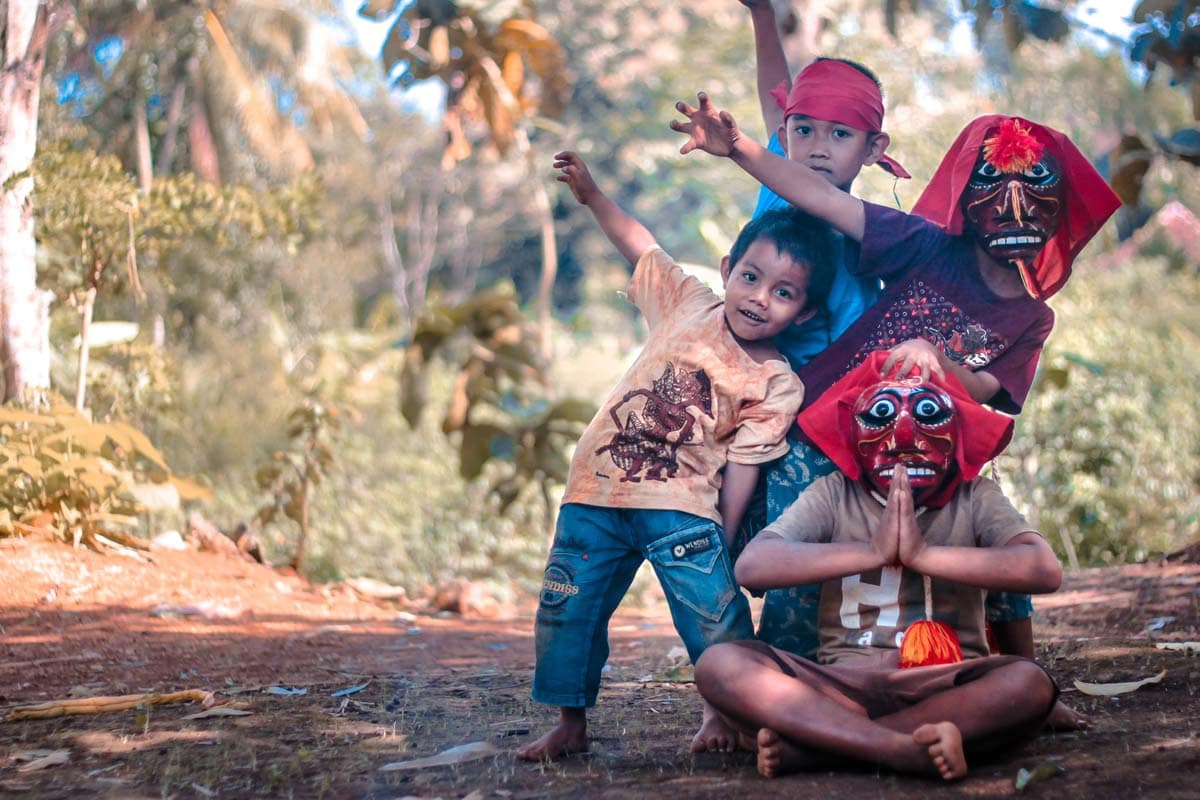 This next one is something you can say about most of the nations in Southeast Asia. The people there are just extra nice and friendly. And Indonesians are among the nicest ones.
This is a weird one because, as I previously said, Indonesia is highly diverse, and all major parts feel like a different country. The attitude, however, was pretty much the same – people would go the extra mile to help you. And that's not only the people in the tourist business but your average Indonesian Joe too.
Now don't get me wrong, just like any other place in the world, there are plenty of scammers and people who don't wish you well. It's just that in Indonesia, they are a big minority compared to the nice ones.
Something else that made an impression on me was the locals in Bali. Although they are among the most religious people I've ever met, they are also among the least judgmental ones – quite the difference from the western world I'm used to.
See Also: What is Greece Famous For?
World-class diving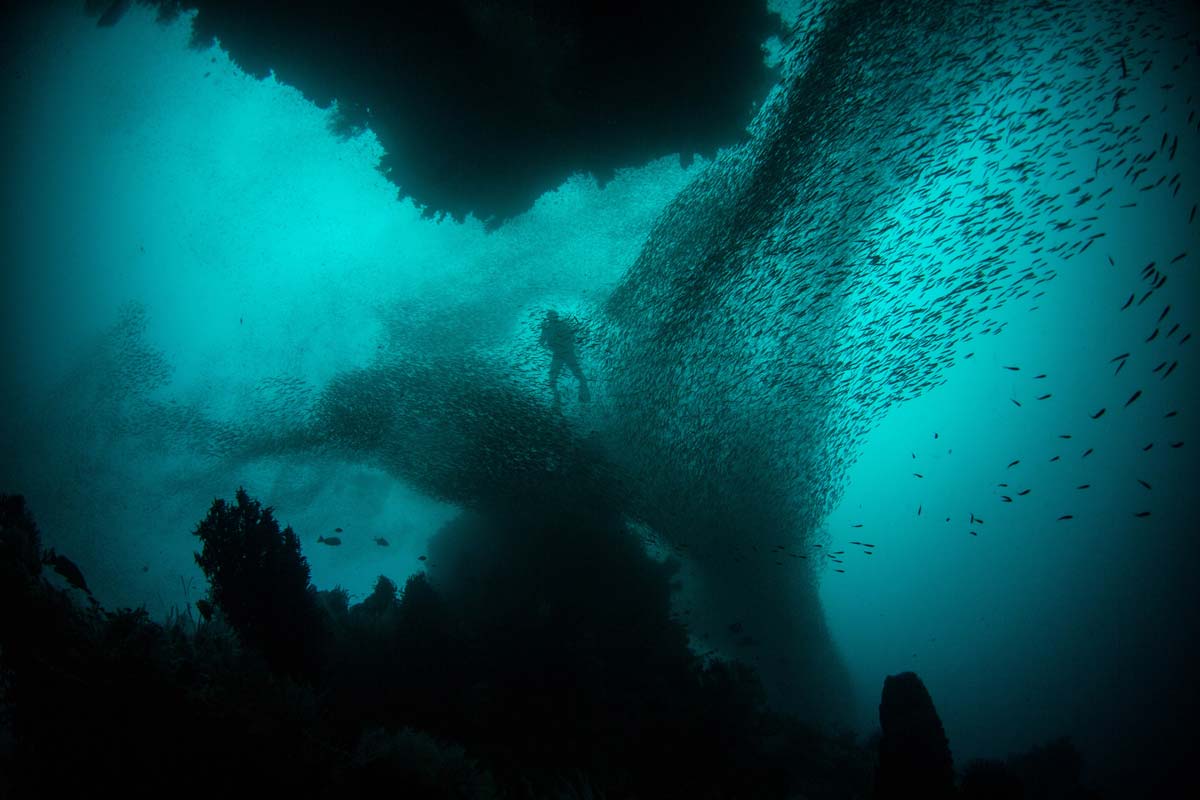 Diving is fun no matter where you do it, but there are a few places on the planet where diving is genuinely on the next level. On a few levels above, actually. Yes, Indonesia is one of those special places.
There's just everything in Indonesia's waters. Turtles, stingrays, manta rays, Mola-Mola, all types of tropical fish, sunken ships, you name it, Indonesia has it.
Two regions are consistently among the top diving spots in the world – Komodo National Park and Raja Ampat. Both sites are hardly touched by humans, and the wildlife is let to run (swim?) wild.
No matter if you've done it before or not, if you ever find yourself in Indonesia, make sure to go for a dive. It's one of the most bucket-listy bucket list activities on Earth.
Most expensive coffee in the world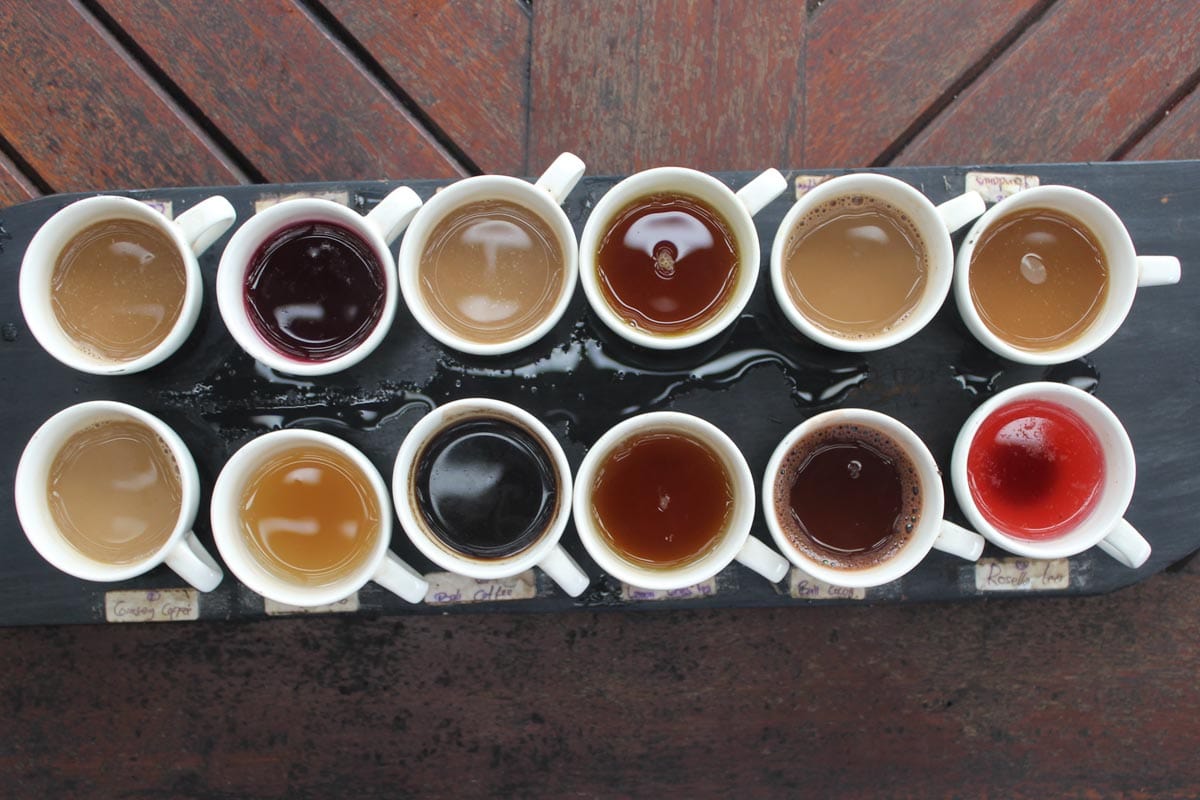 If you're one of the millions of coffee enthusiasts, the answer to what is Indonesia famous for would be Kopi Luwak – the most expensive coffee in the world.
Some of you may have heard the story already, but for the others, here it is – Kopi Luwak is a coffee made from partially digested cherries eaten and then defecated by the Asian palm civet. Yes, the most expensive coffee in the world is made from the poo of a cat-like creature.
For those of you brave enough to try it, I got a plea. Please don't just buy any Kopi Luwak but do your research first. There are plenty of shops and farms where the poor civet creatures are kept in horrible conditions and fed only coffee cherries to make more Kopi Luwak. Don't support animal cruelty. Be an animal friend!
Incredible wildlife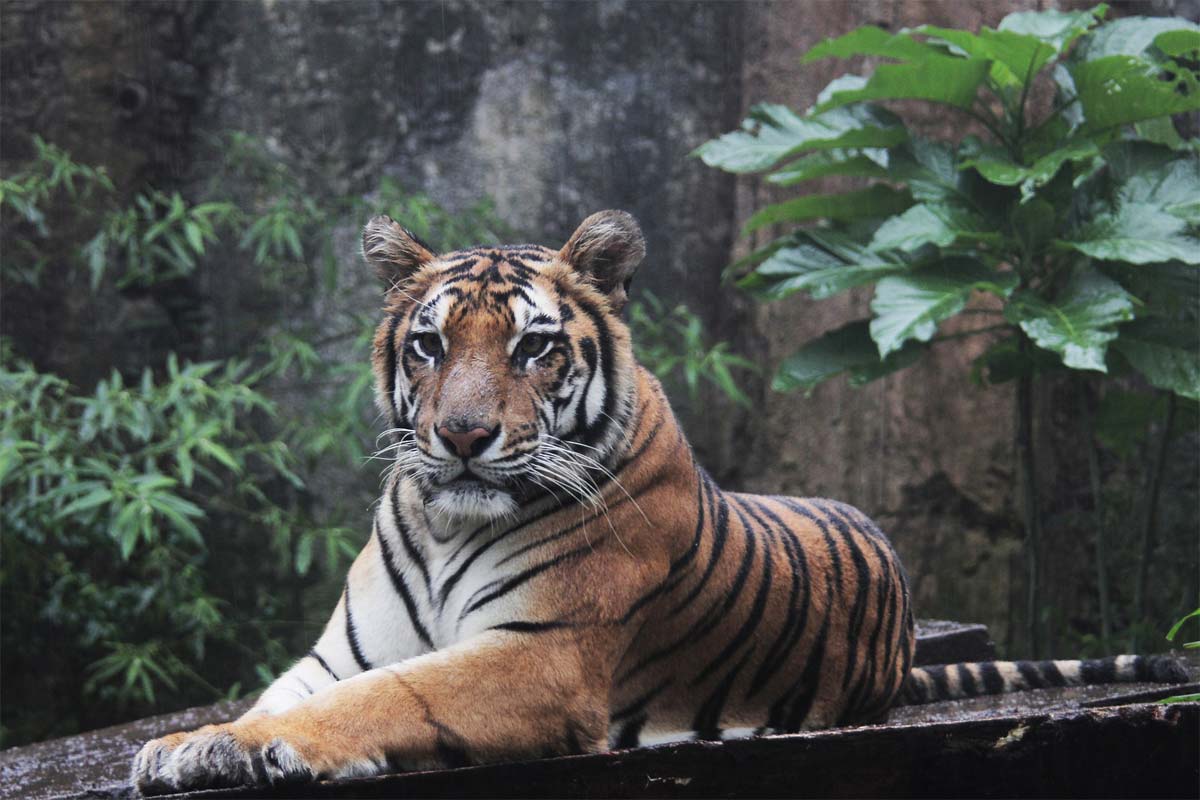 I've talked about this one a lot already, so you won't be surprised when I tell you Indonesia is famous for its wildlife. I mean, komodo dragons, orangutans, coffee-making civets, and every marine creature imaginable is more than enough to claim a nation has rich wildlife. And that's not all Indonesia has.
Borneo has thousands of endemic species but so do Sumatra that's home to some of the rarest creatures in the world – the Sumatran tiger, elephant, and rhino (and another species of orangutans too). You can also find giant squirrels, sun bears, and slow loris (the only poisonous mammal).
Oh, I almost forgot, in Indonesia, you can also find a particular combination of pig and a deer. I kid you not, the creature is called babirusa and can be found on the Sulawesi islands.
Instagram spots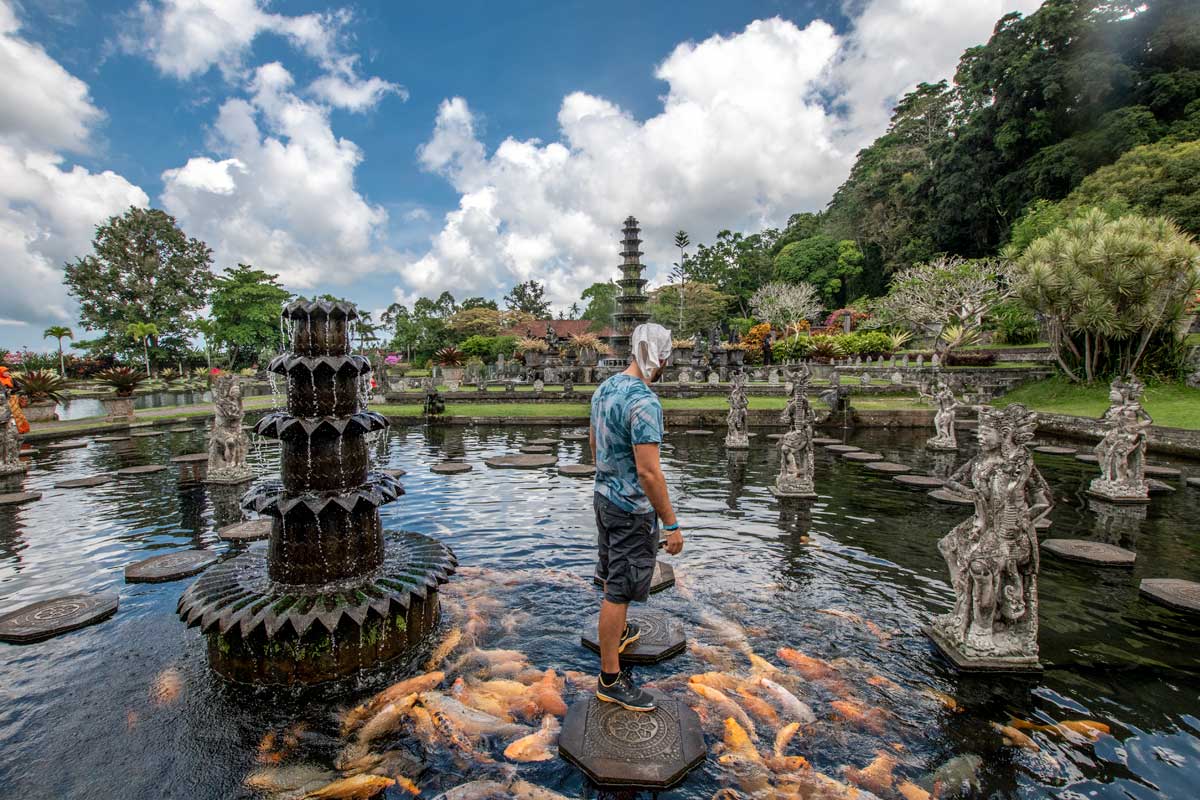 The thing Indonesia is most famous for on the web is its Instagram spots. I mean, everybody has Instagram these days, and Indonesia has some of the most instagramable landmarks on the planet.
The ultimate champion here is Bali. It's hard to describe the Instagram level Bali is on to someone who hasn't been there. There are Instagram parks with various props over picturesque canyons and forests. The local people, although no photographers, have found various tricks to make your photo even a better one (for example, using a mirror to simulate a lake reflection or giving the monkey on your shoulders some food to make it look like it's taking a selfie). Everything is tailored to create the perfect photo.
And Bali's not all. Places like Mt. Bromo, Borobudur, Nusa Penida, Gili Islands, and even the remote Raja Ampat archipelago are always a guaranteed way to collect a few hundred (even thousand) likes.
The ultimate escape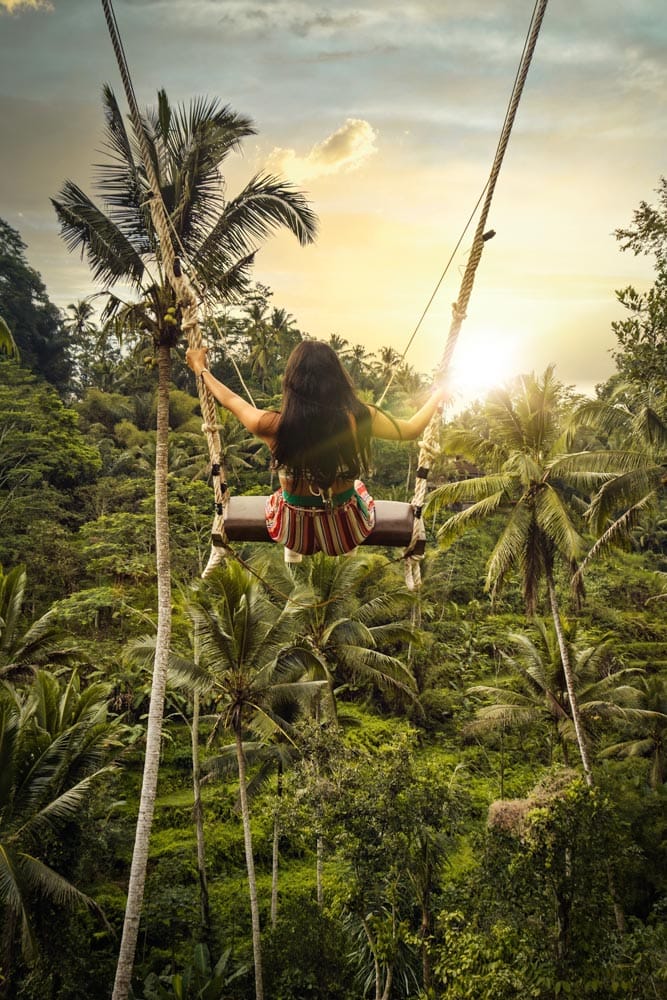 We cap the things Indonesia is famous for with something philosophical – Indonesia is famous for being the ultimate escape place.
No matter the reason, if you need a break from the world, this is your country. From remote villages and idyllic beaches, this heavenly state has everything you need to kick out and recharge your batteries. It will restart your brain and reinvigorate it like nothing else.
Castaway guaranteed!
That's all from me, I hope now you know what Indonesia is famous for.
————————————
If you haven't planned your trip there yet, find out how I plan my trips!
————————————
I have 22 bucket list ideas for Indonesia. See my impossible bucket list of 1700+ adventures!

Are you planning a trip to Indonesia?
---
Some of the above are affiliate links and I will earn a percentage of the sale if you purchase through them at no extra cost to you. This helps keep my site running – so thanks in advance for your support!