The things Portugal is famous for are incredibly distinctive, tasty, and adored by, well, pretty much everyone. No, seriously, no one can try pastel de nata with a glass of port wine while listening to fado music on a Madeira beach and hate the experience. Ok, maybe this combination is a bit too much. But let's not get ahead of ourselves.
Portugal is one of the oldest countries in Europe (formed in 1143) and has been in vogue in the last few years (2020 does not count). There's a good reason for that. While plenty of people think the country's similar to its neighbor Spain, the colorful Portuguese culture is quite distinctive not only from the Spanish one but also from anything anywhere!
From the astonishing azulejo tiles to the never-ending beaches of Algarve, prepare for a refreshing journey like no other because it's time to find the answer to the question – what is Portugal famous for.
Azulejos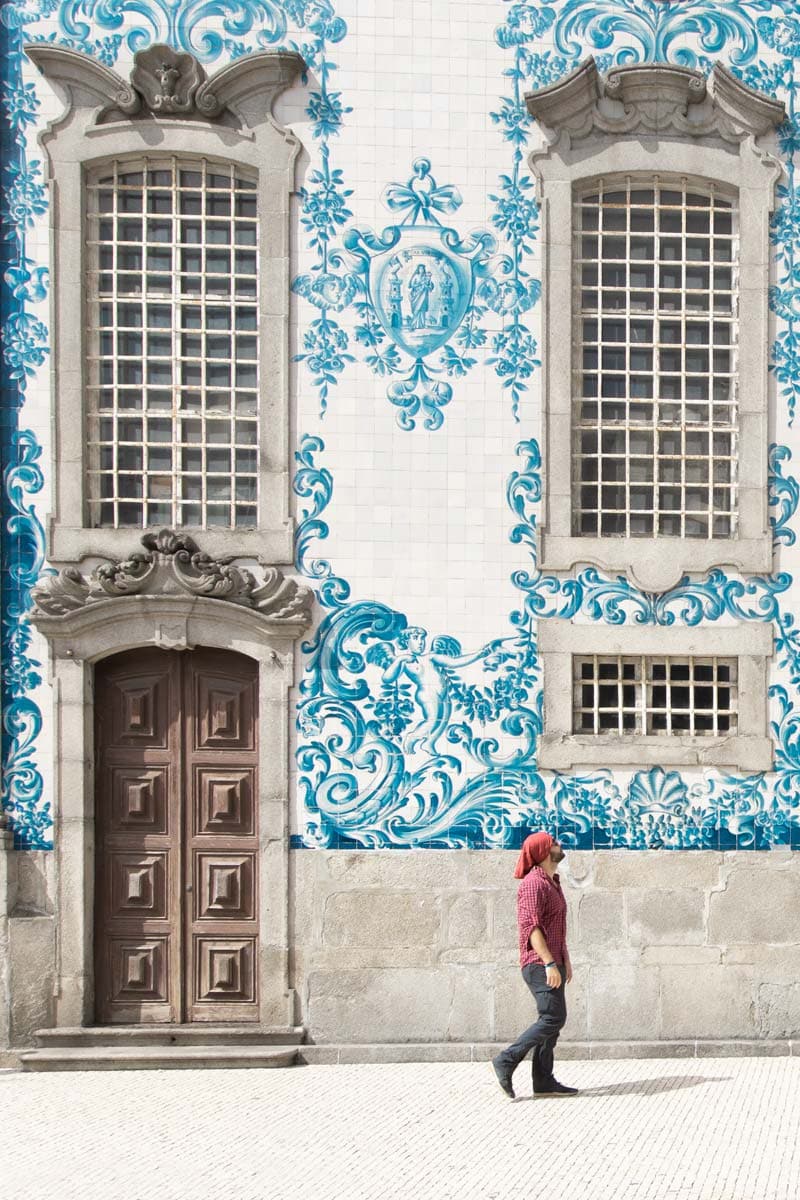 We start the list with the most distinguished Portugal art – the azulejo tiles. The name may sound foreign to you, but I'm pretty sure you've seen azulejos already.
The (usually) white-and-blue tiles made their way to Portugal in the 15th century under Moorish rule. They quickly became popular among the Portuguese people, including the Portugal King (and Queen), who adored them so much that they started puting them on pretty much every major construction.
While most people believe the name azulejo derives from the Portuguese word azul (blue), it actually comes from the Arabic az-zulayj that translates to polished stone.
Some of the best places to enjoy azulejos in Portugal are Carmo and Carmelitas churches (Porto), Paolo Bento train station (Porto), Fronteira Palace (Lisbon), and the Azulejo Museum (Lisbon).
Pastel de Nata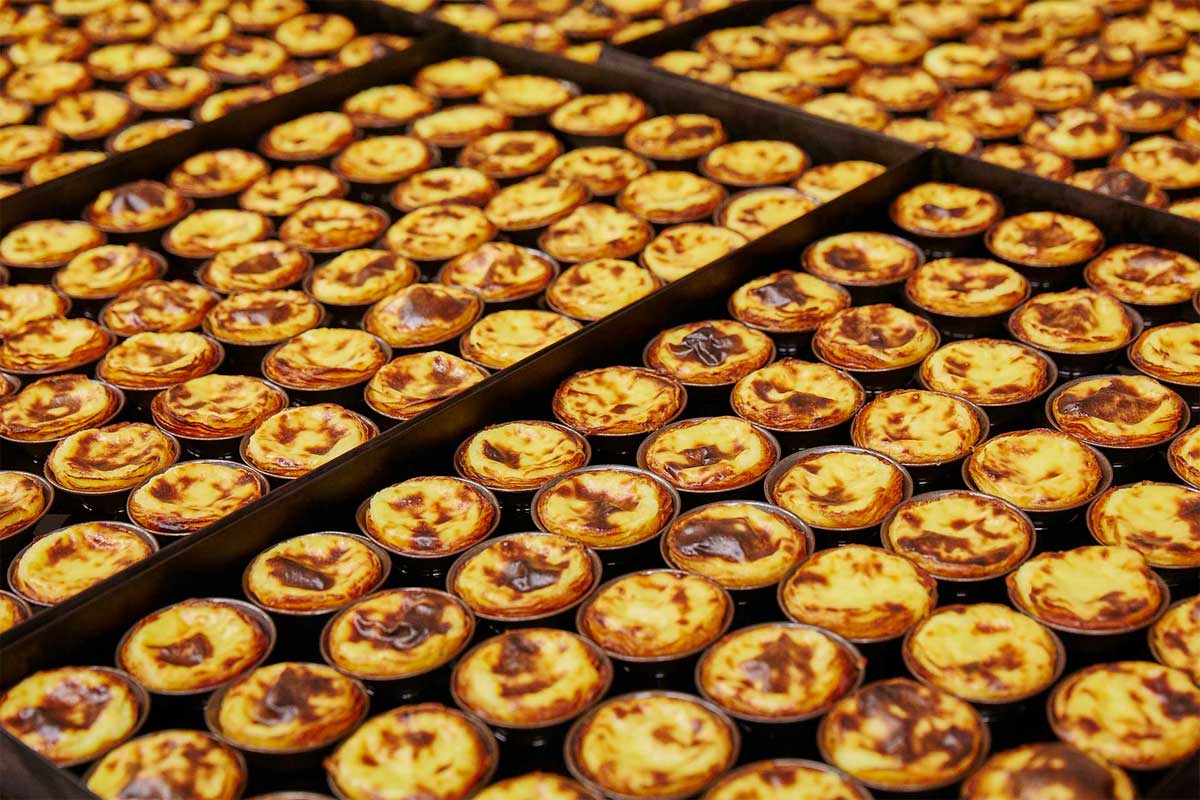 If you ask any foodie what is Portugal famous for, the answer you're gonna get is one – Pastéis de Nata. The deliciously sweet custard tart that sweetens Portoguesse life for almost 300 years and, for some bizarre reason, is not that popular outside the country.
Sold on every corner in the Portugal cities, Pastéis de Nata were initially made by the Jeronimos Monastery monks in Lisbon. Today, the original bakery is still in use and is a tourist attraction. The custards there are slightly different (the place claims it uses the authentic recipe) and called Pastéis de Belem.
A little advice, the crowds in front of Pastéis de Belem, should not discourage you from trying the delicious sweets. The custards are really really worth it. If the line is too long, what you can do is explore the Belem area and come back an hour before the bakery closes. Usually, the tourists are gone at that time, and you can get a box or two effortlessly.
Piri Piri Chicken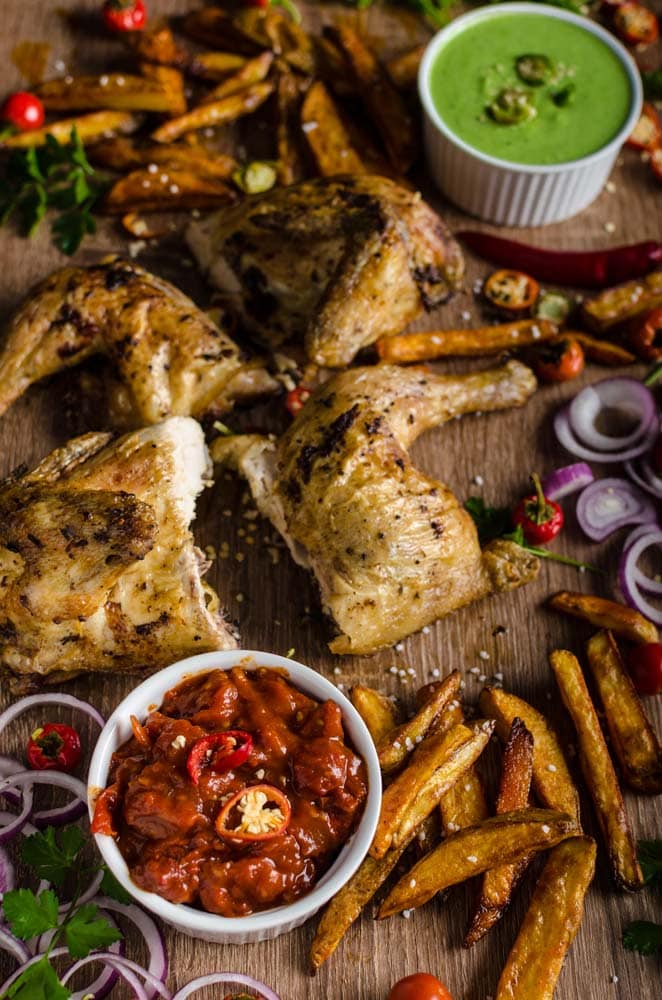 The other dish Portugal is famous for is the Piri Piri Chicken. If you are in Portugal, however, don't order Piri Piri Chicken. All you will get is confound looks; no one there has heard about Piri Piri Chicken.
How come?
For some reason, in Portugal, Piri Piri Chicken is called Frango de Churrasco, and plenty of the waiters don't know the other name of this delicious spicy chicken. Yes, Piri Piri Chicken is a bit on the hot side, so if you're not that into spicy foods, better skip it. No wonder since the Portuguese discovered half of the world and brought chilies from pretty much everywhere.
Originally created in the Portuguese colonies of Angola and Mozambique, the spicy chicken fastly made its way to the mainland and today is one of the most popular foods in the Iberian kingdom.
See Also: What is Morocco Famous For?
Port Wine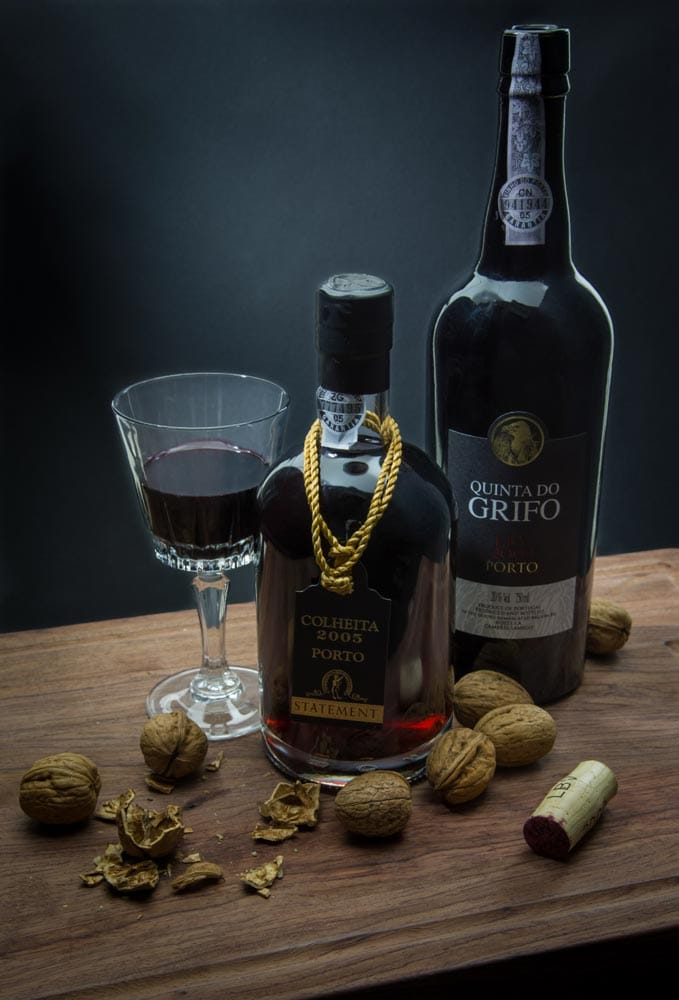 Even if you love wine, you probably didn't know that the port in port wine comes from Portugal. Produced exclusively in the Douro Valley in the northern part of the country, the world-renounced fortified wine is an integral part of Portugal's culture.
A UNESCO World Heritage Site since 2001, the home of port wine, the Alto Douro wine region, is one of the country's most famous tourist attractions and a dream come true for every wine enthusiast.
Often labeled as the national drink of Portugal, port wine is a mix of several grapes: Tinta Roriz, Touriga Nacional, Tinta Barroca, Touriga Franca, and Tinta Cao and is made via a unique manufacturing process that leaves all the natural sugars inside.
Lisbon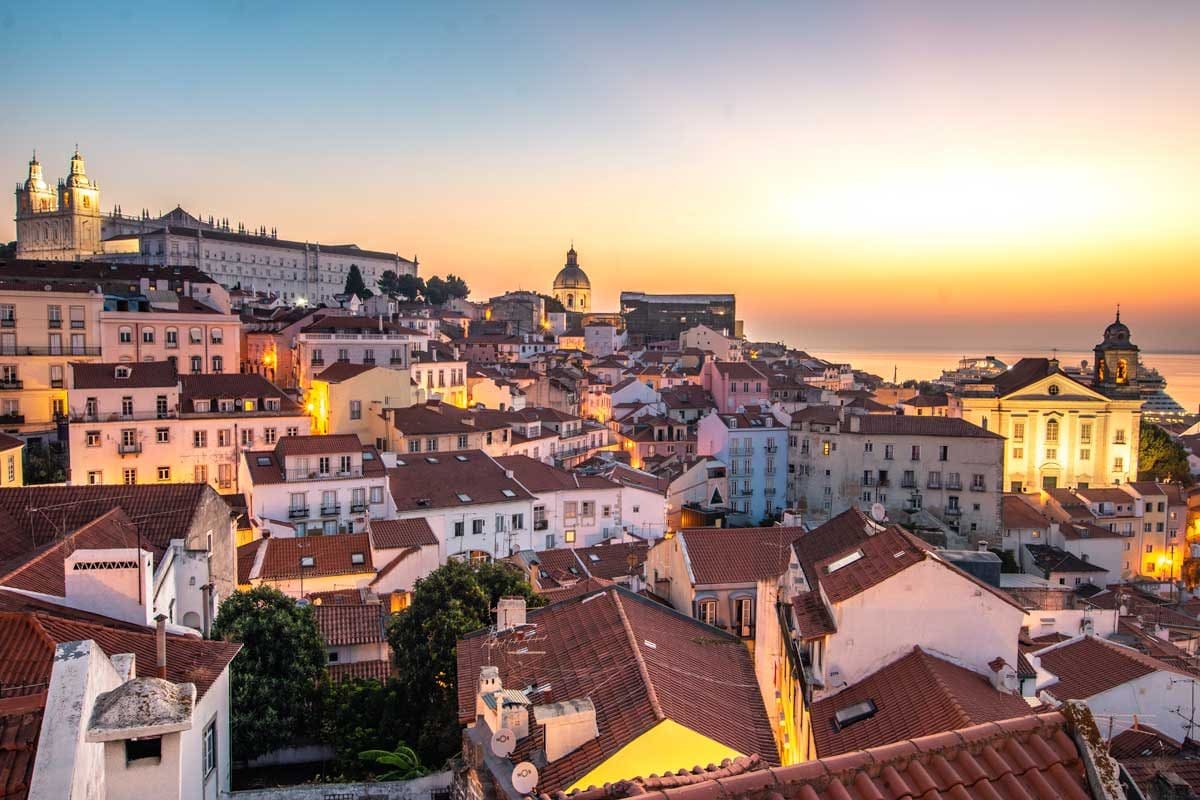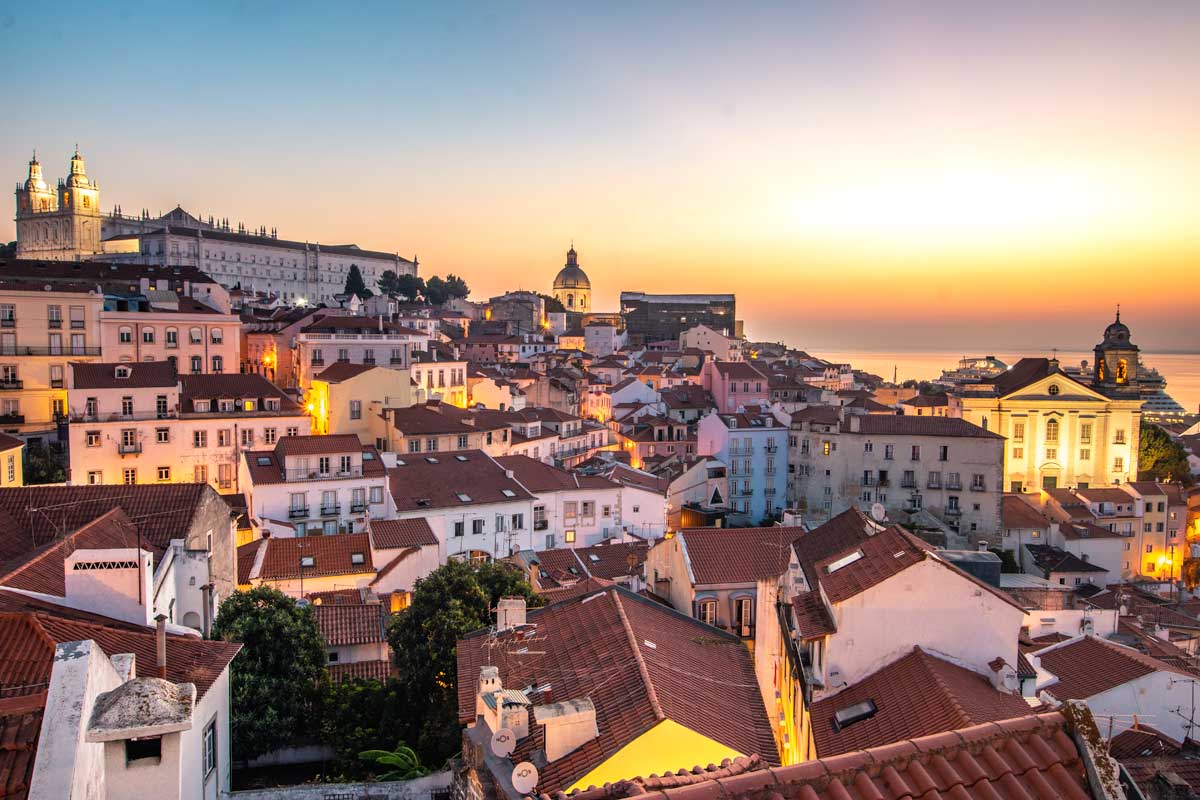 The Portuguese capital is one of the most trendy places to travel in Europe. Offering everything a tourist can ask for, it's often the first stop of a more extensive Euro-trip.
Having a few distinctive neighborhoods, including the historic Alfama and the contemporary Bairro Alto, Lisbon also houses two of Portugal's most prominent landmarks – Jeronimos Monastery and Belem Tower.
The biggest highlights of the city, however, are neither UNESCO landmarks nor the authentic trams running up and down its hilly streets. The real stars of Lisbon are the miradouros.
What's a miradouro?
Miradouro translates to a viewpoint, and the whole city is full of them. And they are all incredible! Seriously, if you see a sign saying Miradouro, just follow it; you won't be sorry. If you have a box of Pastéis de Belem with you, you'll definitely find out why Lisbon deserves to be one of the top things Portugal is famous for.
See Also: What is Morocco Famous For?
Porto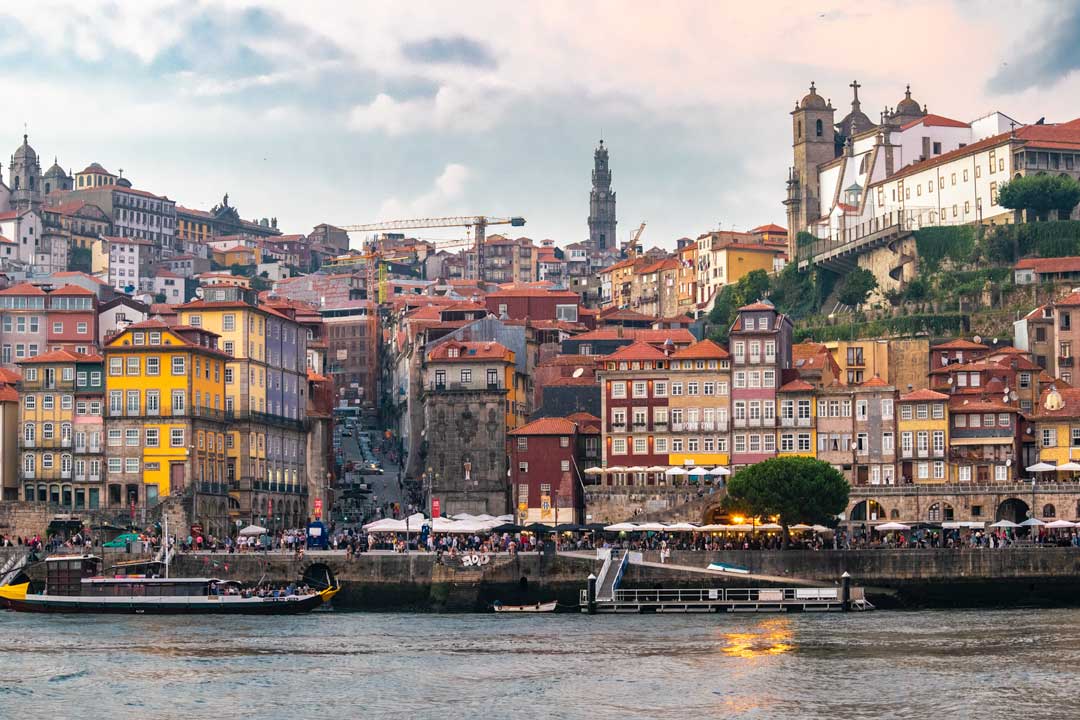 And if you're excited to visit Lisbon, just wait until you see the other major Portuguese city. Labeled as the capital of the north, Porto is one of the most underrated travel destinations in Europe.
Don't get me wrong; I'm not saying Porto is an off-beaten destination. I mean, with 1,6 mln visitors per year, it would be ridiculous to claim that. What I'm saying is that Porto is so unbelievably awesome that it deserves at least five times that amount.
What is so great about it?
Well, what's not? A prime example of gothic architecture waiting for you on every street corner, colorful azulejos in abundance, stunning churches, countless authentic wine cellars, and one of the best areas for a sunset diner on the continent – Vila Nova de Gaia. Seriously, if you want to visit an amazing European destination that is not largely overcrowded yet, Porto is your place!
Pena Palace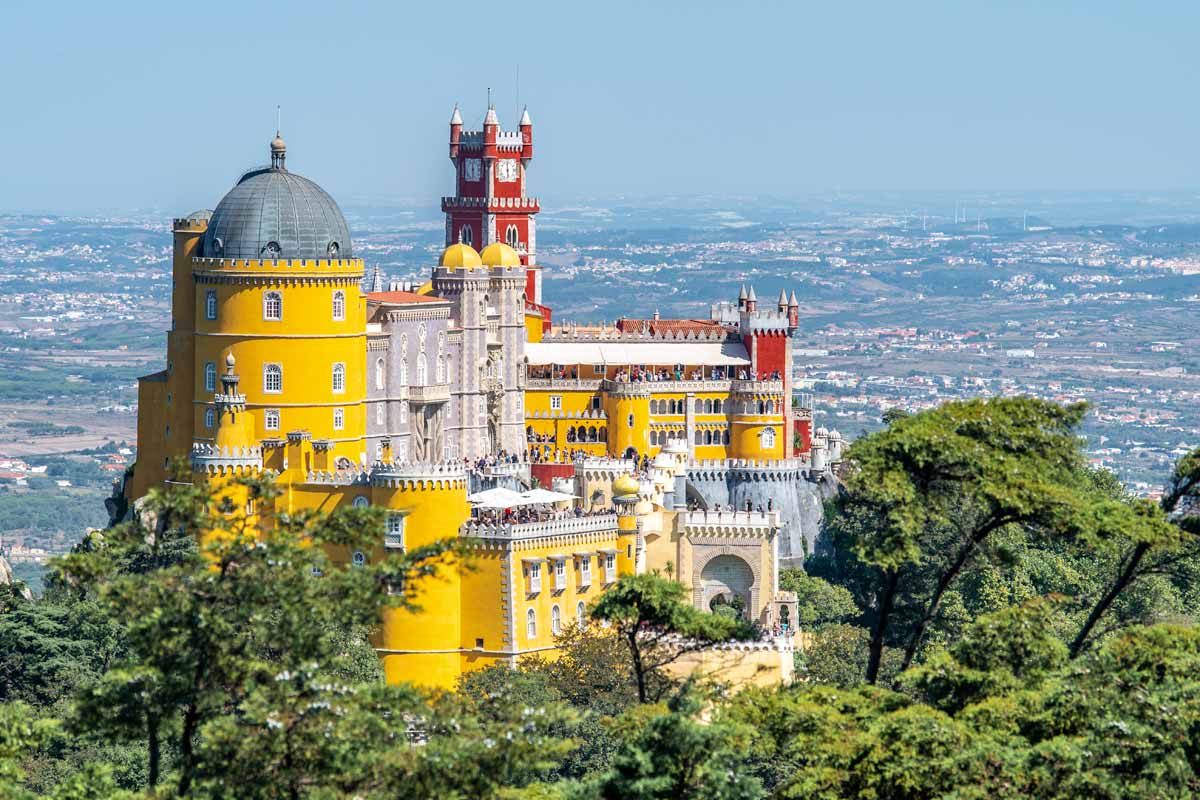 If you ask an Instagrammer what Portugal is famous for, I'm sure their immediate answer would be Pena Palace. The McDonalds-colored castle is located in Sintra and is one of the most significant landmarks in the country.
Being one of the major expressions of 19th-century Romanticism, Pena is precisely as it seems in pictures – bright, colorful, and fun to explore. Situated right next to Lisbon, it's also easily accessible.
The one thing Pena suffers from, however, is overcrowding. Seriously, if you want to have one of those serene pictures where it's just you and the yellow castle walls, you'll have to get really early and sprint from the gate to the castle. The place is overflowing with people in no time!
See Also: What is Greece Famous For?
Beaches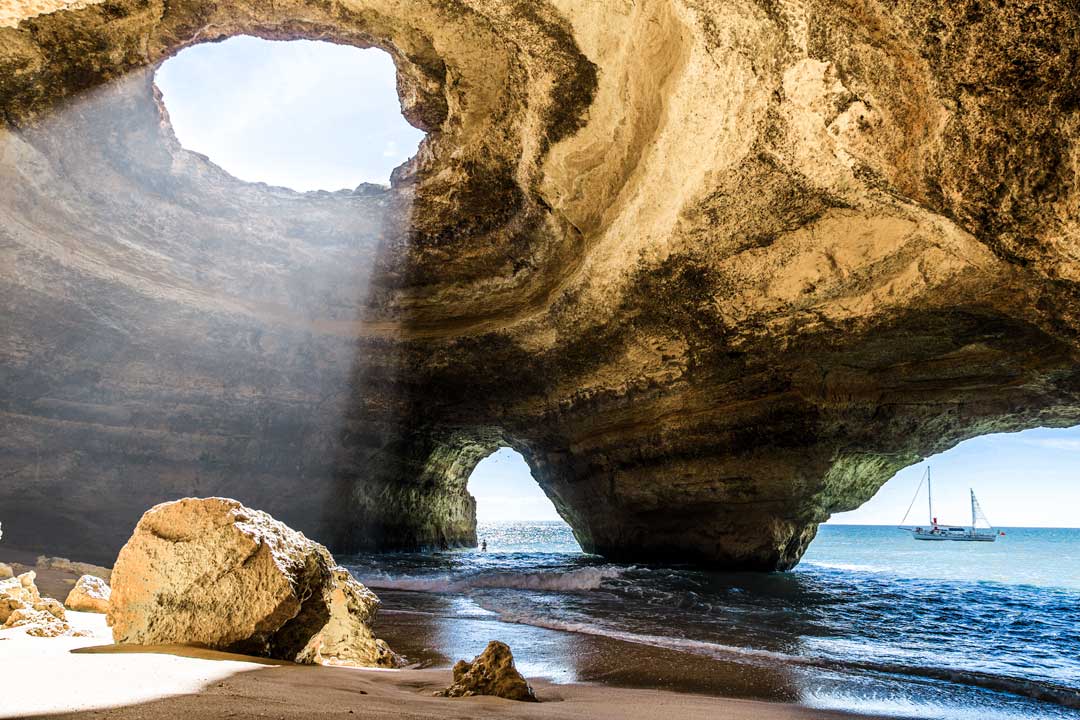 I'm sure I won't surprise anyone with that one, but yeah, Portugal is known for its endless beaches. Covering an area of 830km (515mi), the sun-kissed coastline of Portugal is merely spectacular.
The most famous beach area in the country is Algarve. The southernmost region of continental Portugal pride itself on 300 days of sunshine per year and some of the most spectacular sea sights on the continent. If you ever find yourself in Algarve, make sure you visit Algar de Benagil – one of the most extraterrestrial sea caves on the planet.
If surfing is all you can think of when you hear the word beach, Portugal got you covered as well. The country is not only the best place for surfing in Europe but also features one of the towns with the most giant waves in the world – Nazaré.
Islands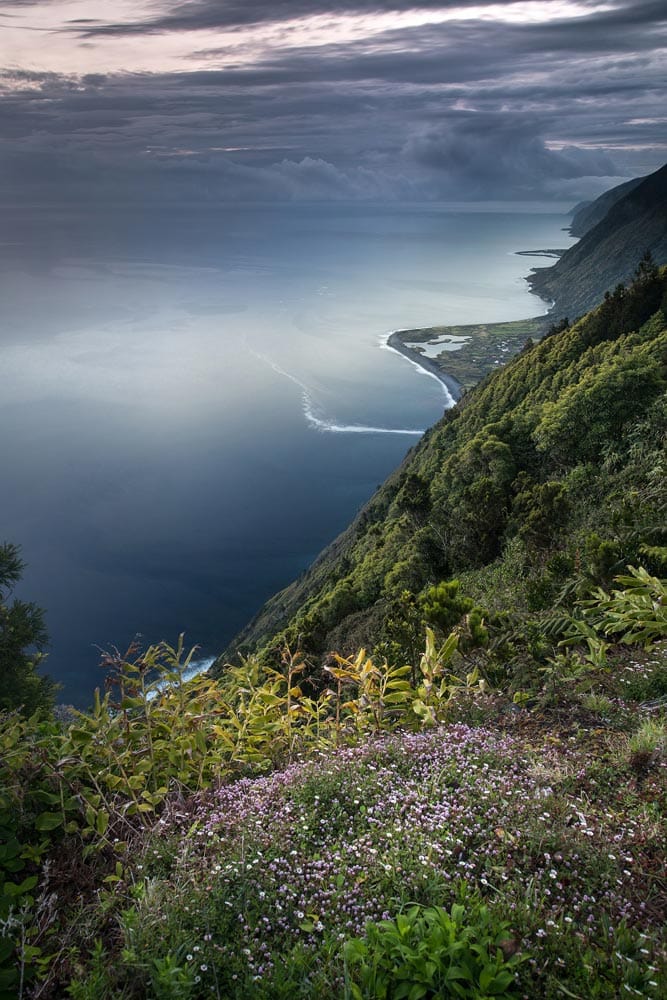 You may think that islands and beaches are kinda similar, but this is not the case here. Portugal is one of the few European nations that can offer visitors not only rich continental European culture but also exotic island vacation.
Madeira and Azores' archipelagos are situated in the north Atlantic ocean and offer gold sand beaches alongside incredible dramatic landscapes, authentic fishing villages, and lush green pastures. And while the beaches are cool, the pastures and landscapes encapsulate the island vibes much better.
If you want an island vacation but you don't want to travel far away from Europe, there's no better option than the Azores and Madeira.
Christiano Ronaldo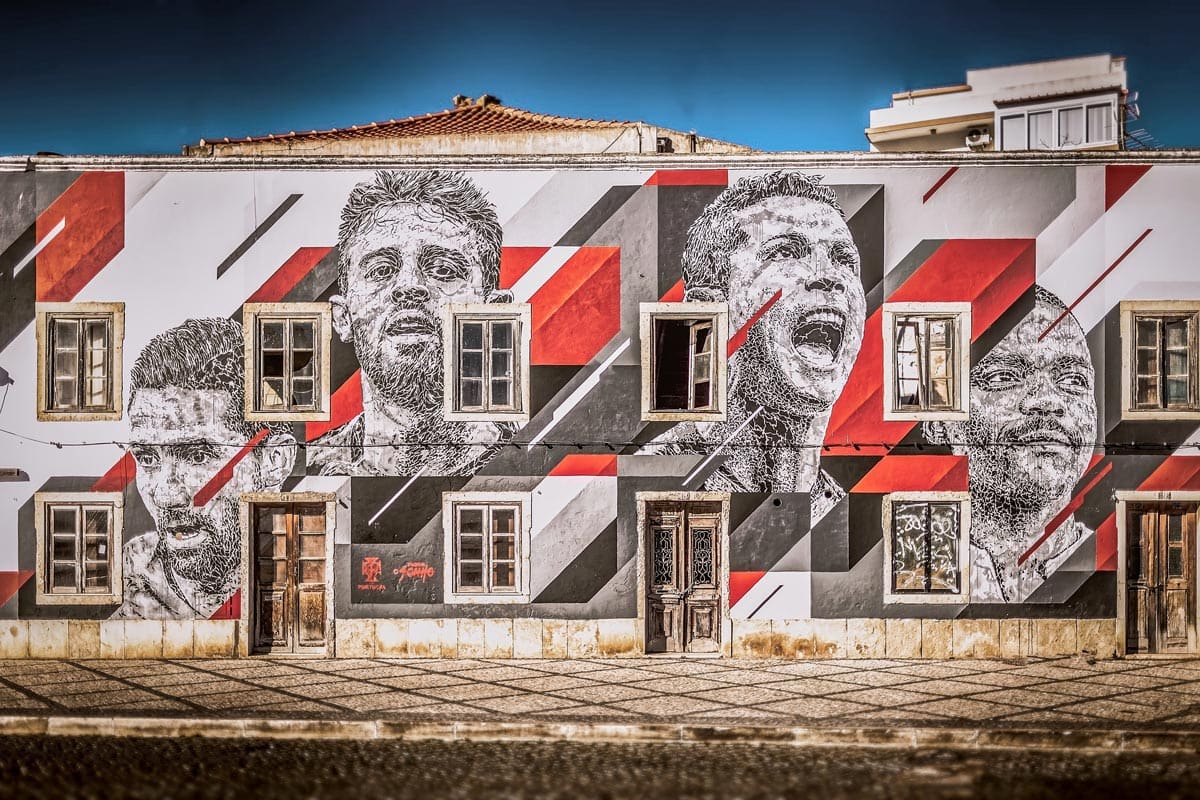 When we talk about things Portugal is famous for, we can't look past Christiano Ronaldo. The illustrious football player broke almost every record there is and led his teams to five Champions League trophies (four with Real Madrid, one with Manchester United). He also became a national hero when he helped his country won its first European title in 2016.
Christiano Ronaldo is one of the biggest emblems in football and (alongside Leo Messi) the most gifted player in recent ages. He is also second among the wealthiest athletes, only behind Floyd Mayweather.
See Also: What is Spain Famous For?
Cork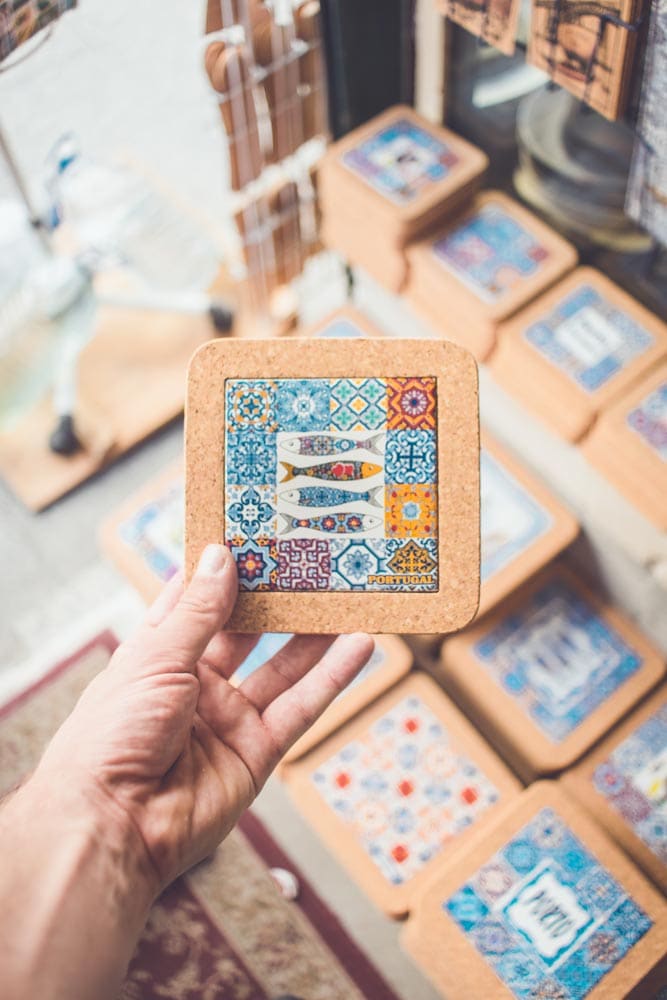 You probably didn't know that (I certainly didn't), but Portugal is known for its cork production. Actually, that's a bit of an undersell. Portugal is a behemoth in the cork industry, producing more than half of the world's cork.
Now you probably think: Portugal produces a lot of wine, so it's only natural to make a lot of cork too. And that's correct. But since cork is the most characteristic natural product of the country, they manufacture a ton of other items from it, too, items like fashion accessories, shoes, furniture, building materials, and even the recently invented cork fabric.
Bookshops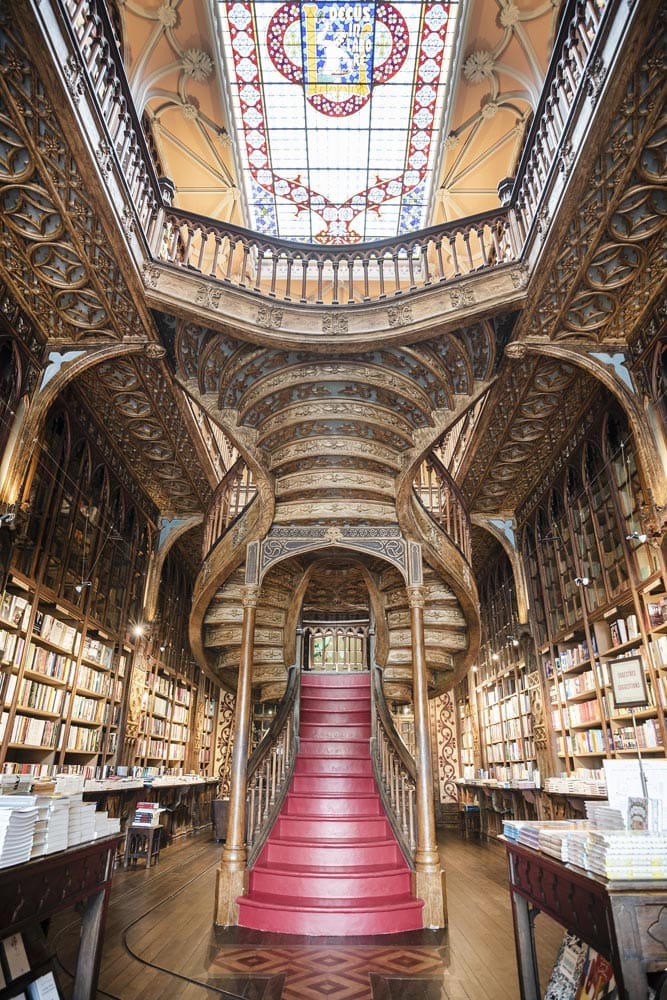 I'm not sure that even if you ask a bookworm what is Portugal famous for, the answer would be bookshops. For some reason, it's not a well-known fact. If you are a book enthusiast too, it's a good thing you find this post, because I love to visit all sorts of bookshops and book markets and in Portugal, I found some of the uniquest ones I've ever seen.
The first one is Bertrand in Lisbon, also known as the oldest bookshop in the world. In operation since 1732, the bookshop even survived the infamous earthquake of 1755.
The second bookshop worth mentioning is Livraria Simão or the smallest bookshop in the world. A place where you may not have enough space to turn, but you can choose from more than 4,000 books.
Bookshop number 3 is Lisbon's Ler Devegar or the LX Factory Library. Located within the LX Factory's colorful walls, this re-purposed printing press is one of the top tourist attractions in the city and probably the most instagramable bookstore in the world.
Last but not least, we have Livraria Lello. Located in Porto, this sumptuous bookshop is among the oldest in the world and inspired J.K.Rowling when writing Harry Potter (unofficially, the Hogwarts Library is modeled after Livraria Lello).
Golf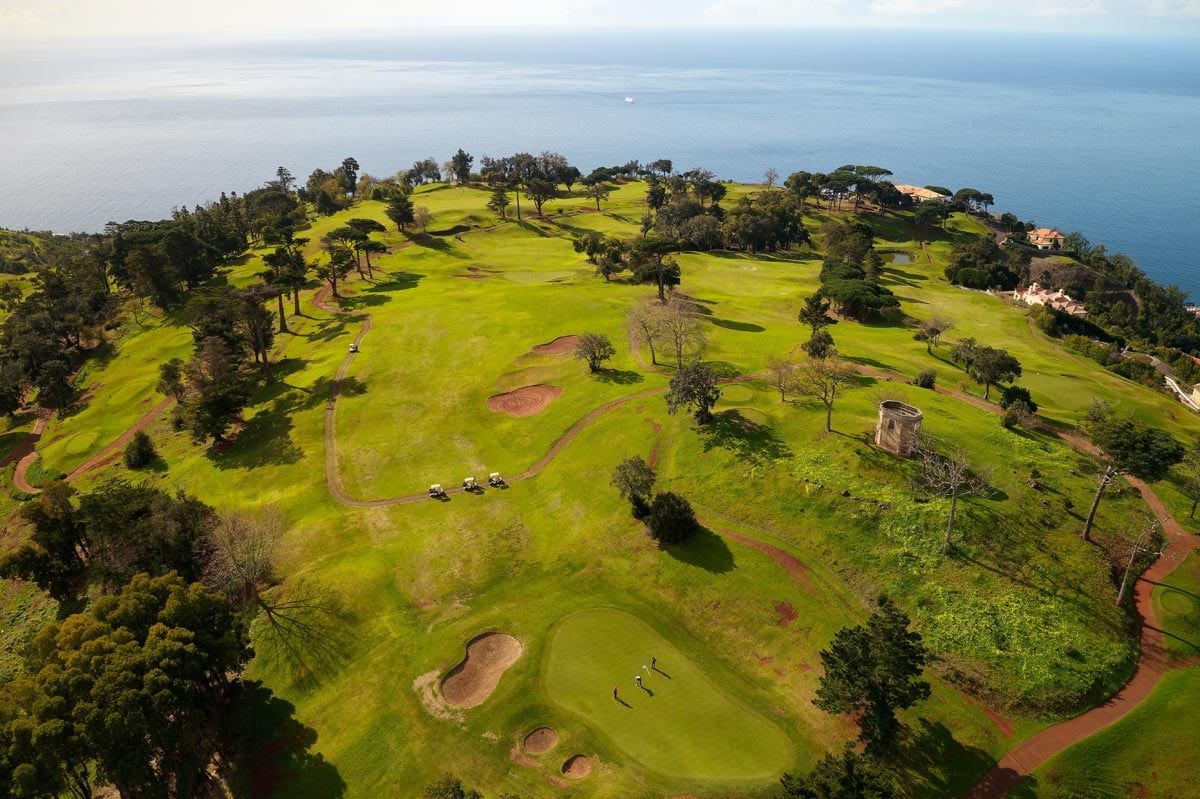 To tell you the truth, I had no idea Portugal was known for its golf courses. It turned out the country is a very trendy golf destination that keeps on winnings awards for having the best golf courses on the continent.
The top golfing region is sunny Algarve that combines its excellent weather and endless beaches with no less than 40 golf courses.
Elected by the World Golf Awards as Best Golf Destination in Europe for six consecutive years, no matter where you are in Portugal, you can find a great course to sharpen your skills, improve your game or just enjoy the outside activity.
Fado Music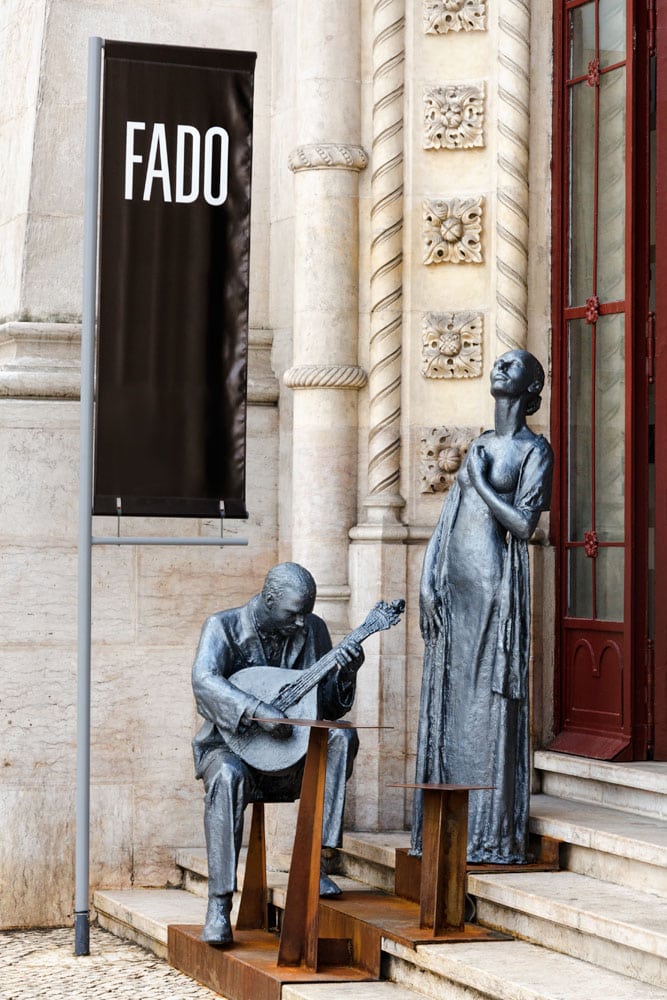 The national music of Portugal, fado, is a form of Portuguese singing often performed in pubs and bars. Originated all the way back in the 1820s, fado is generally known for being profoundly melancholic, often mentioning the sea or the life of the poor. It's considered music that reveals the Portugal culture like nothing else.
The birthplace of fado is Lisbon's Alfama district. While the area is a bit touristy today, it's still the best place to enjoy an authentic Fado show.
Vasco da Gama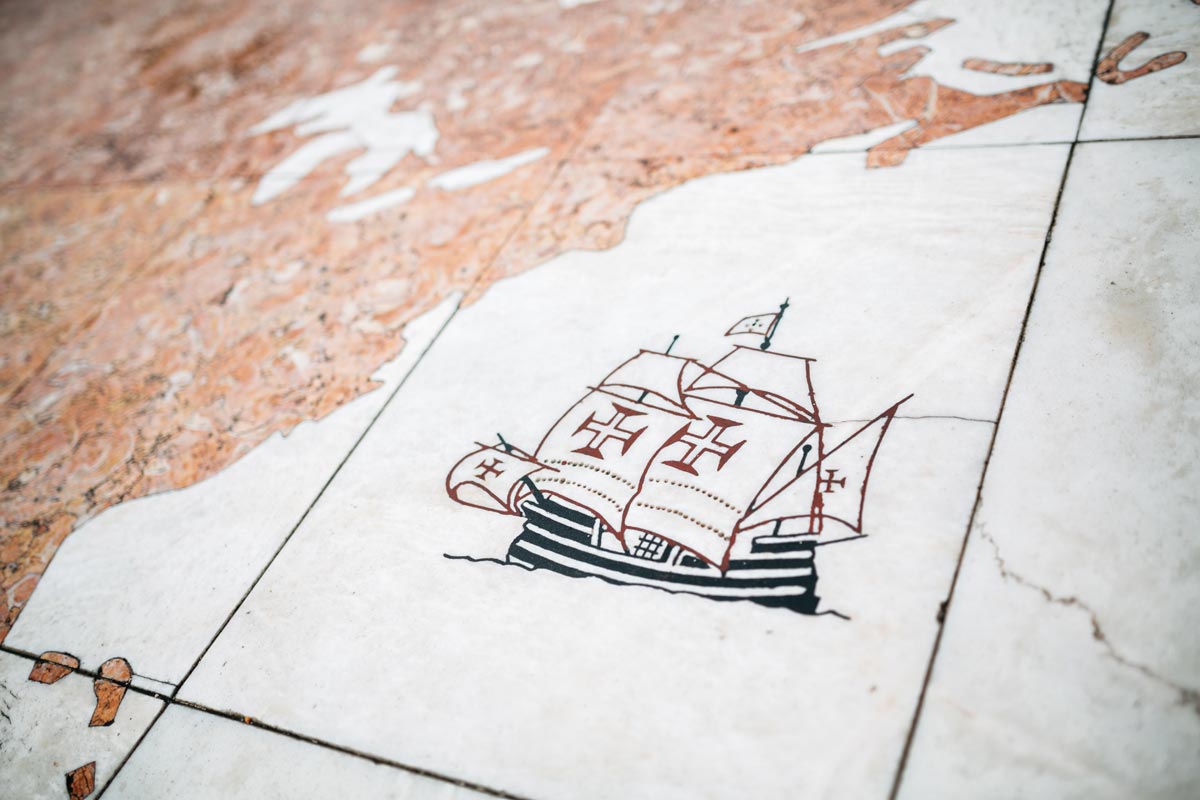 We end our journey with a trip back in time to Portugal's Age of Discoveries. Starting in the 1400s and lasting for centuries, it was a time when Portugal discovered pretty much half of the world.
The most well-known name of that era is undoubtedly Vasco da Gama. The notorious Portuguese explorer was the first to link Europe and Asia by sea, connecting the Atlantic and the Indian oceans and, therefore, the West and the Orient.
Vasco da Gama is considered the person who opened the way to an age of global imperialism and enabled the long-lasting Portuguese colonies in Asia.
That's all from me, I hope now you know what Portugal is famous for.
————————————
If you haven't planned your trip there yet, find out how I plan my trips!
————————————
I have 17 bucket list ideas for Portugal. See my impossible bucket list of 1700+ adventures!

Have you been to Portugal?
---
Some of the above are affiliate links and I will earn a percentage of the sale if you purchase through them at no extra cost to you. This helps keep my site running – so thanks in advance for your support!