Don't know about you, but travel quotes play a significant role in my life. You see, I have this habit, when I'm bored, or I'm feeling lazy and unmotivated, I sit down and read some quotes about travel. Believe it or not, they always seem to do the trick and brighten my day.
During the horrendous 2020, there were plenty of moments I'm not sure I would've been able to remain sane without travel quotes. Believing I'm not the only one wired like that, I decided to group and share my favorites. For the times you have the urge to travel but you can't; for the times you need some extra motivation or that extra push, or even for the times you need a cool caption for your Instagram shot, here is the most inspiring travel quotes collection out there!
The Very Best Travel Quotes
My travel quotes collection turned out pretty big, so I had to break it up a little. The next ten quotes about travel are the ones I consider the most accurate, insightful, and, of course, most inspiring.
1. "The world is a book and those who do not travel read only one page."
― St. Augustine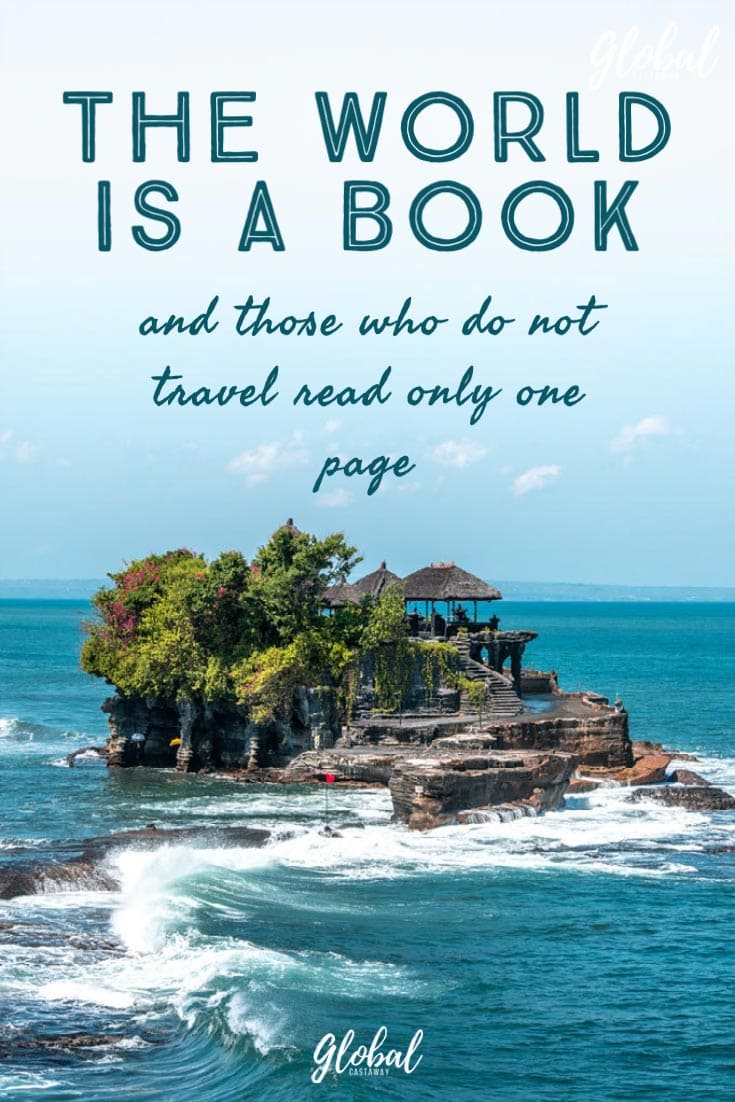 It was a long time ago when I had no travel experience, but even then, I remember I had the irresistible wanderlust burning inside. For the life of me, I don't understand the people who want to spend their whole life in the same home town/country and never see what's outside. You don't need to read travel quotes to see what a mistake that is.
Travel is a lot like a good book; it's exciting, it's educational, and once it's finished, you can't wait to start the next one. And just like people are advised. to read books all the times, they should be advised to travel too.
2. "It's better to see something once, than to hear about it a thousand times."
― Asian Proverb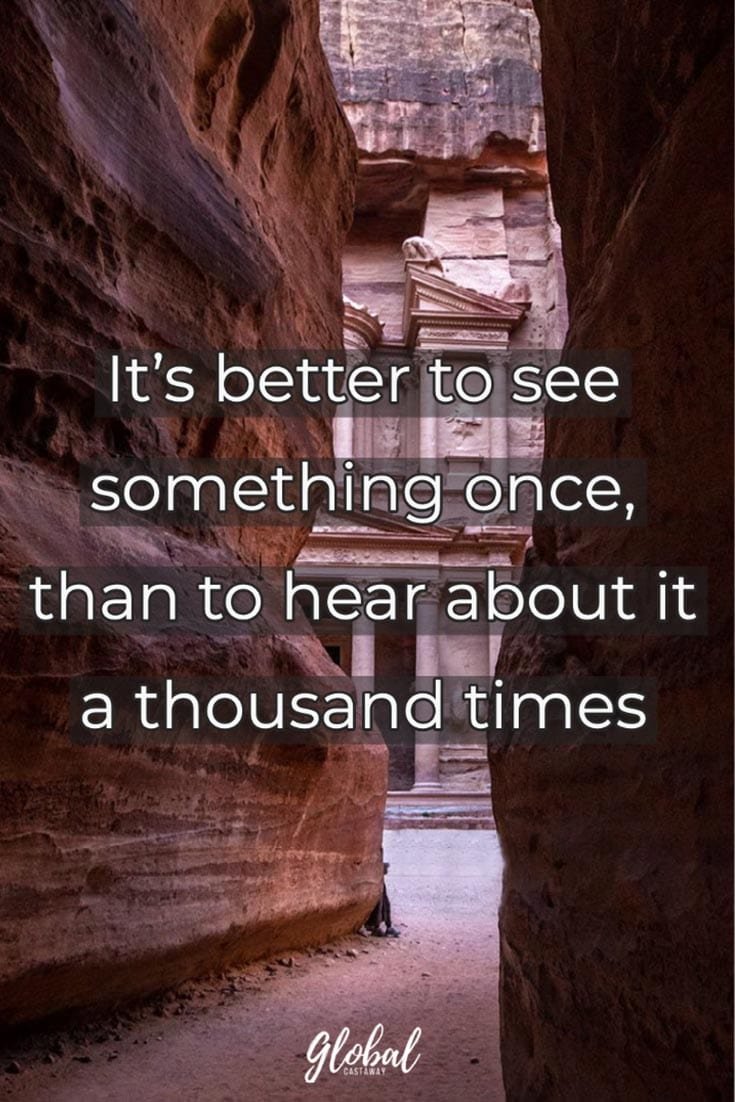 I don't think anyone will argue with this wisdom. No matter how many stories you read or hear about Rome, Paris, Angkor Wat, or Bangkok, nothing can compare to the experience of seeing them yourself.
3. "Travel is fatal to prejudice, bigotry, and narrow-mindedness, and many of our people need it sorely on these accounts."
― Mark Twain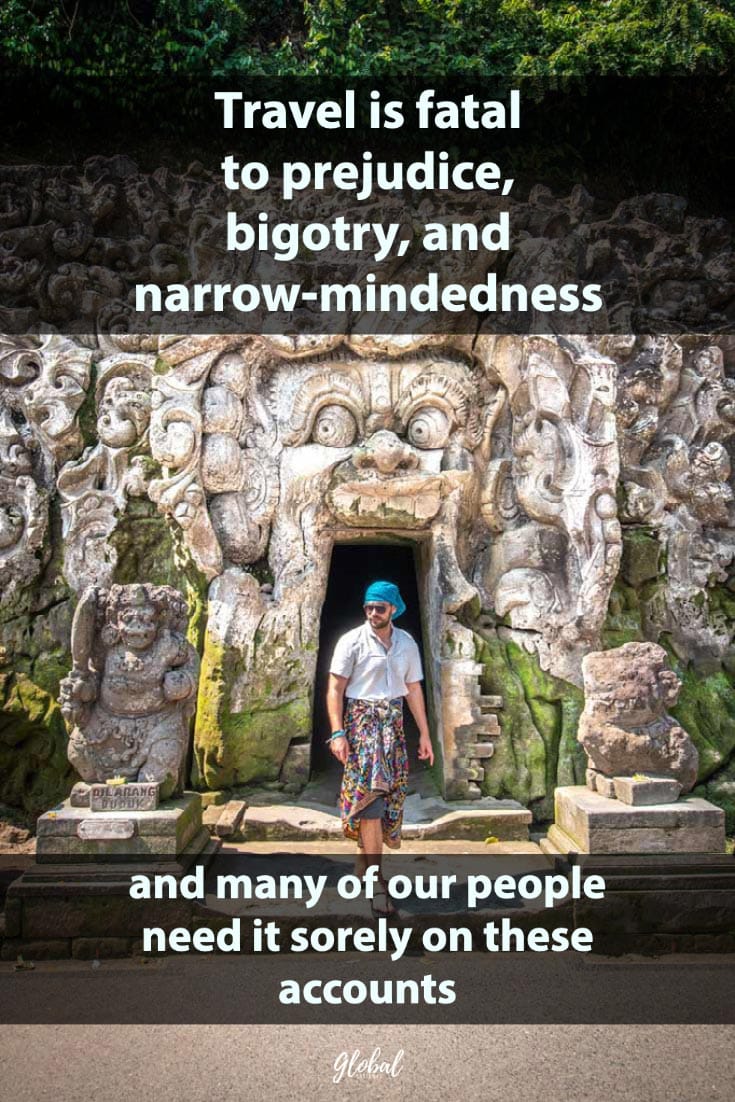 Mark Twain was way ahead of his time. Even though he lived in the 19th century, his words echo today more strongly than ever.
If every person on the planet travel to a foreign land, as alien as possible, most would see that we are not as different as media and politicians want us to think. And once the majority of people understand that we're the same, no matter where we're born, the world would become a much better place.
4. "The real voyage of discovery consists not in seeking new landscapes, but in having new eyes."
― Marcel Proust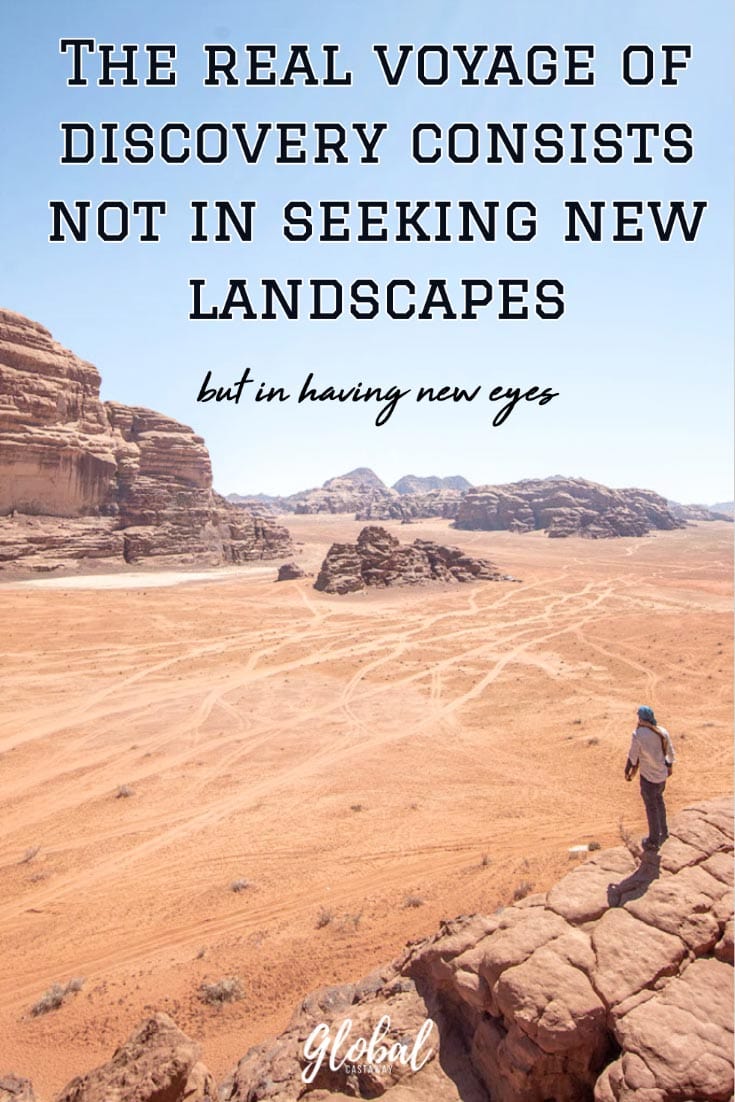 Now, this is one of the most peculiar travel quotes here because it's not strictly about travel. What Proust is trying to say is that opening your mindset is more important than the journey itself. My opinion is slightly different. I believe the open mind is something that inevitably comes hand to hand with traveling, and ultimately it's one of the biggest benefits you get after every trip.
5. "Travel far enough, you meet yourself."
― David Mitchell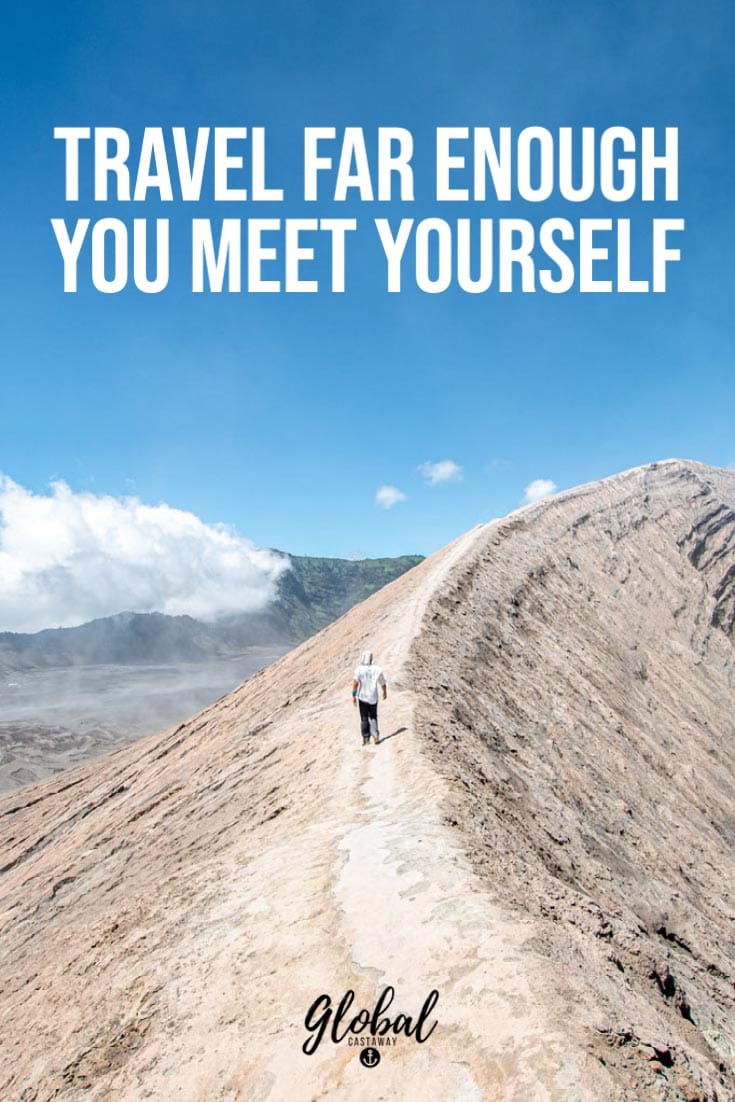 This travel wisdom is pure gold. It tells us that travel is not about scratching destinations off the map but about how far you are willing to let go of your inhibitions and truly experience the world around you. By doing so, you're bound to explore depths of yourself you didn't know you had and find the real you.
6. "We travel, initially, to lose ourselves; and we travel, next to find ourselves. We travel to open our hearts and eyes and learn more about the world than our newspapers will accommodate. We travel to bring what little we can, in our ignorance and knowledge, to those parts of the globe whose riches are differently dispersed. And we travel, in essence, to become young fools again- to slow time down and get taken in, and fall in love once more."
― Pico Iyer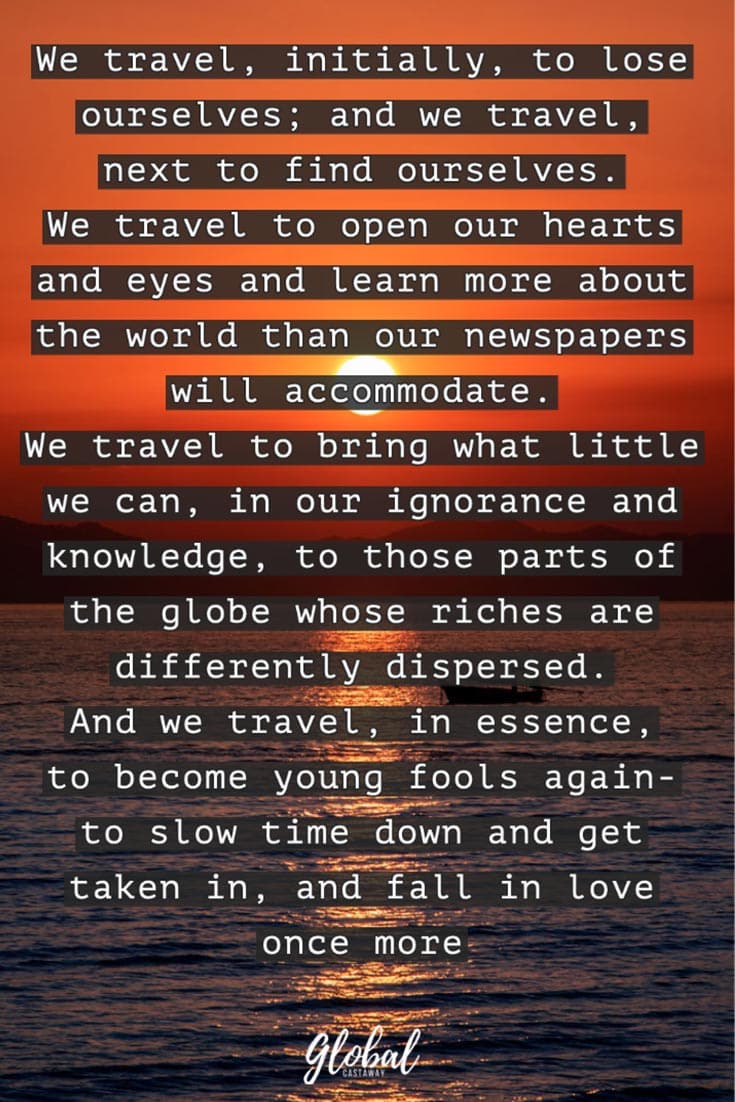 This beautifully written travel proverb depicts perfectly the different stages of our journeys. The ultimate goal is to open our hearts, feel young, and fall in love, either with a place or a person.
7. "All journeys have secret destinations of which the traveler is unaware."
― Martin Buber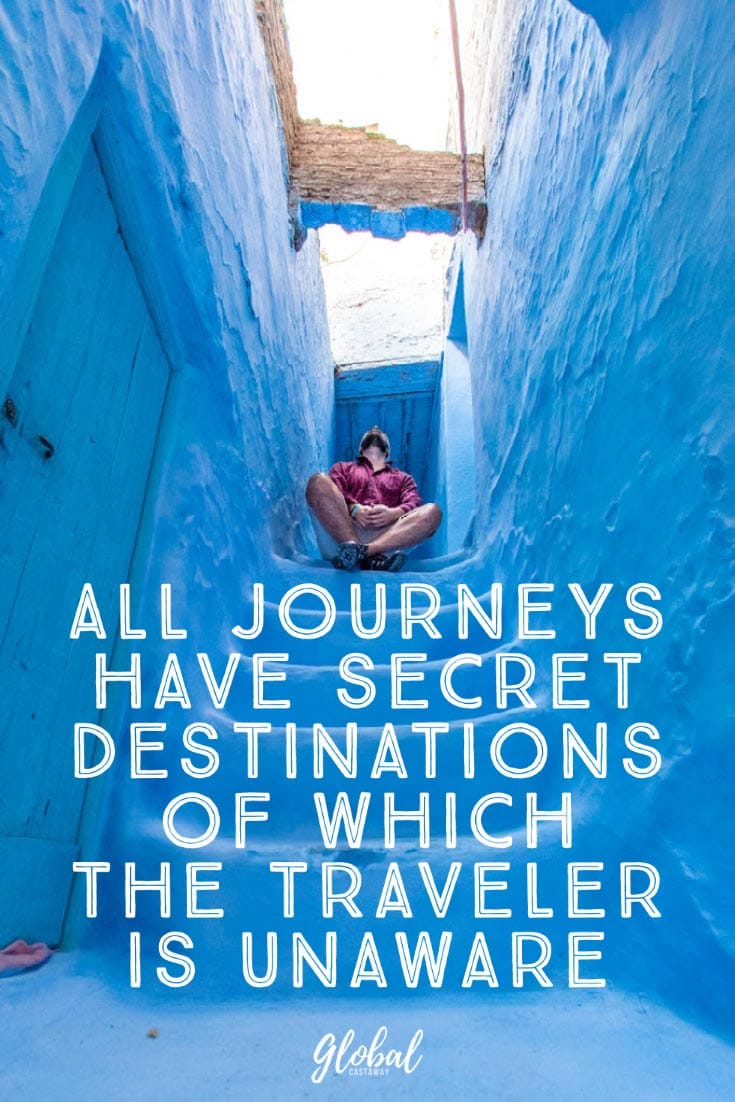 Absolutely! You may think you are buying that Paris tickets to see the Eiffel Tower, but Paris may have something else in mind. Who knows, you may develop an interest in French cuisine and become a Micheline chef, or (more likely) find a lovely gal/bloke and fell in love.
8. "I wish I had never gone traveling… said no one ever."
― Anonymous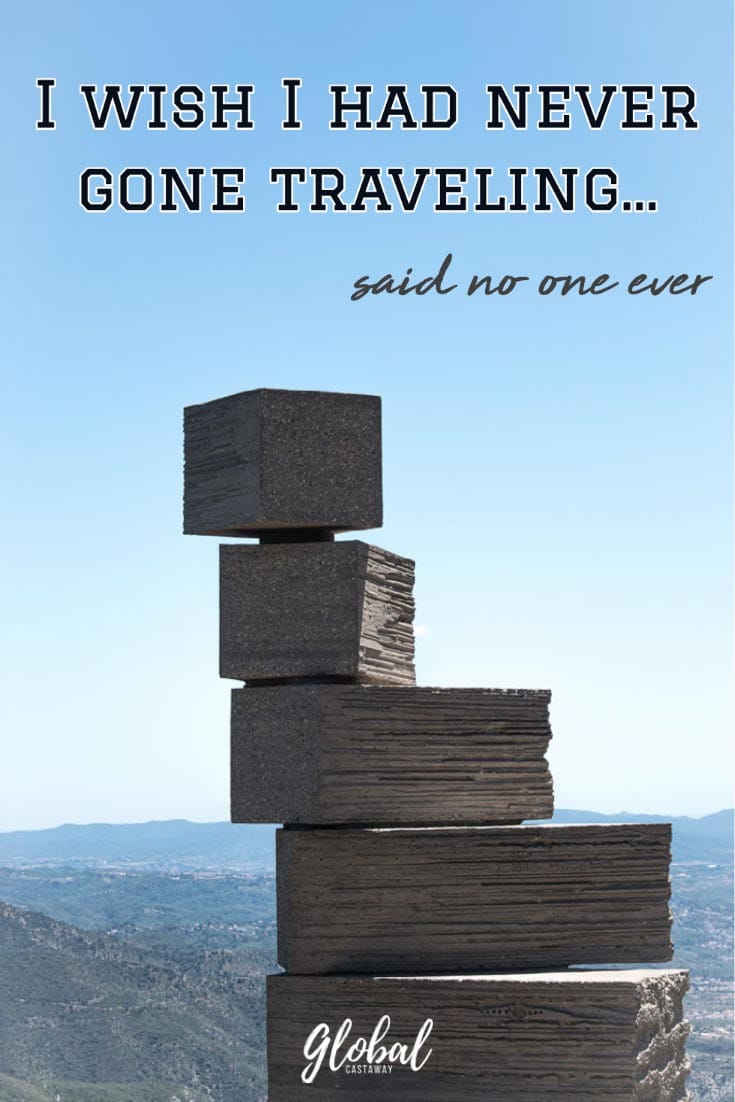 Seriously, have you ever met someone who regretted that he traveled too much? Even people who complain about their journeys are proud of them.
9. "I would rather own little and see the world than own the world and see little of it."
― Alexander Sattler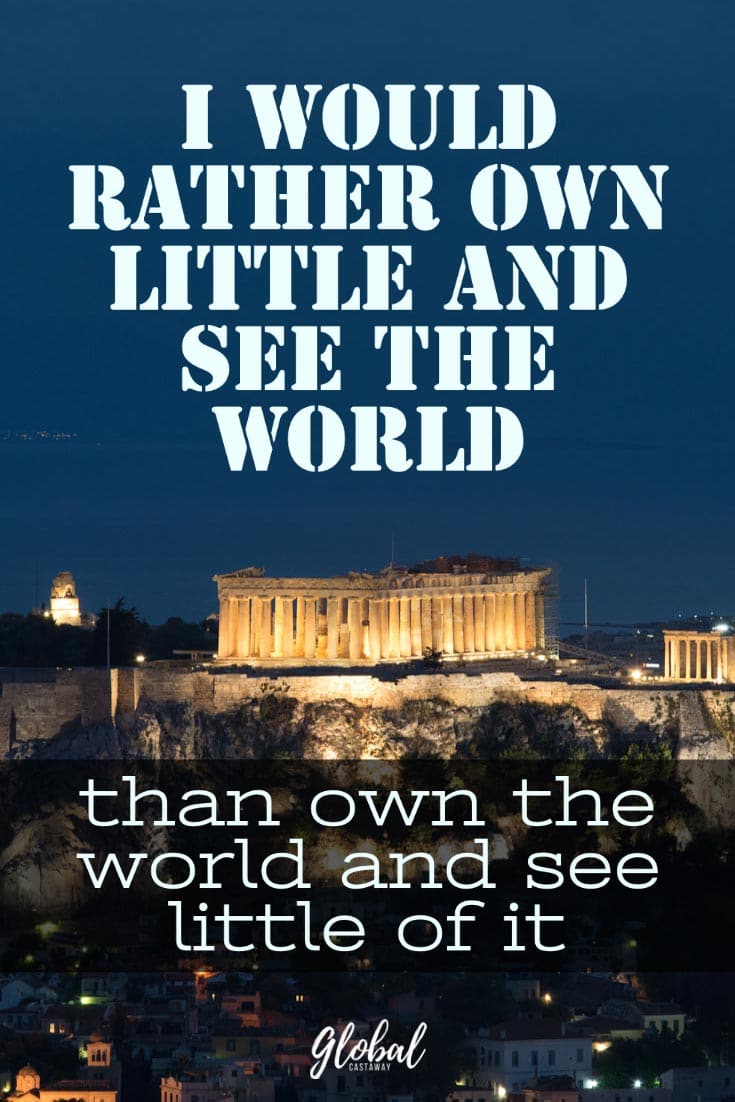 Because what's the point of owning the world if you can't enjoy it? Isn't life more about having fun, living in peace, and becoming a better person? What's the point of owning more and more things if you spend all your time at work, making more money to buy even more stuff you won't have the time to use?
10. "We travel not to escape life, but for life not to escape us."
― Anonymous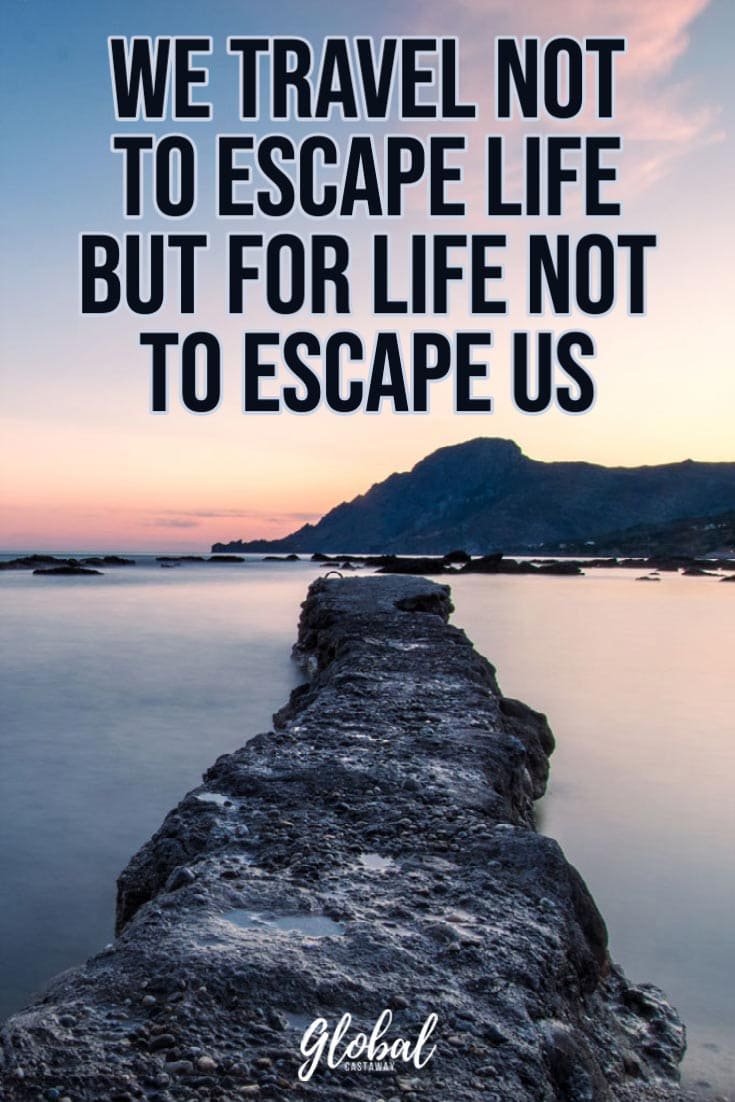 Because life is not just a series of workdays and weekends, eat and sleep, go to school, get married, have children, and retire. Life is everything you can imagine, and people who made the travel their way of life are not the ones who are running from something but ones who are running TO something.
Famous Travel Quotes
There are famous travel quotes in the other categories too, but the next fifteen are undoubtedly the most popular ones ever. I'm pretty sure you've akready heard them all, but like all cliches, there is a valid reason for them to become that famous – they are simply the best!
11. "The journey of a thousand miles begins with a single step."
― Lao Tzu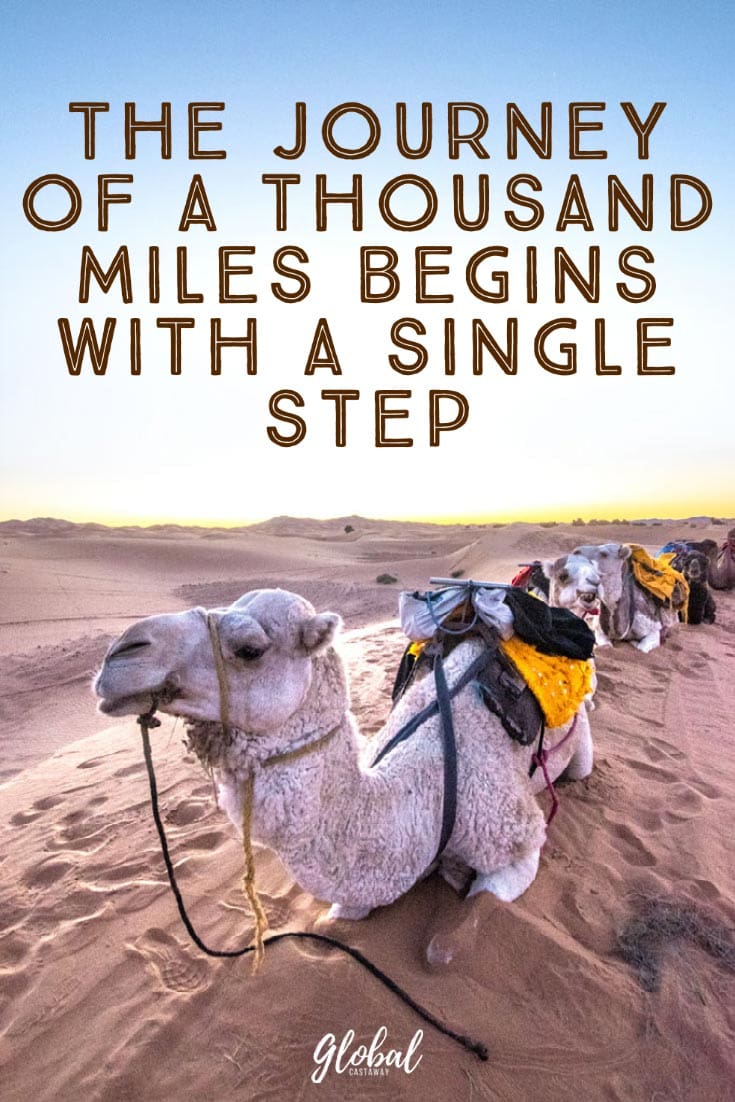 And this first step is always always the hardest. If you close your eyes and just do it, I promise you that your life will change for the better. Castaway guaranteed!
12. "Travel makes one modest. You see what a tiny place you occupy in the world."
― Gustave Flaubert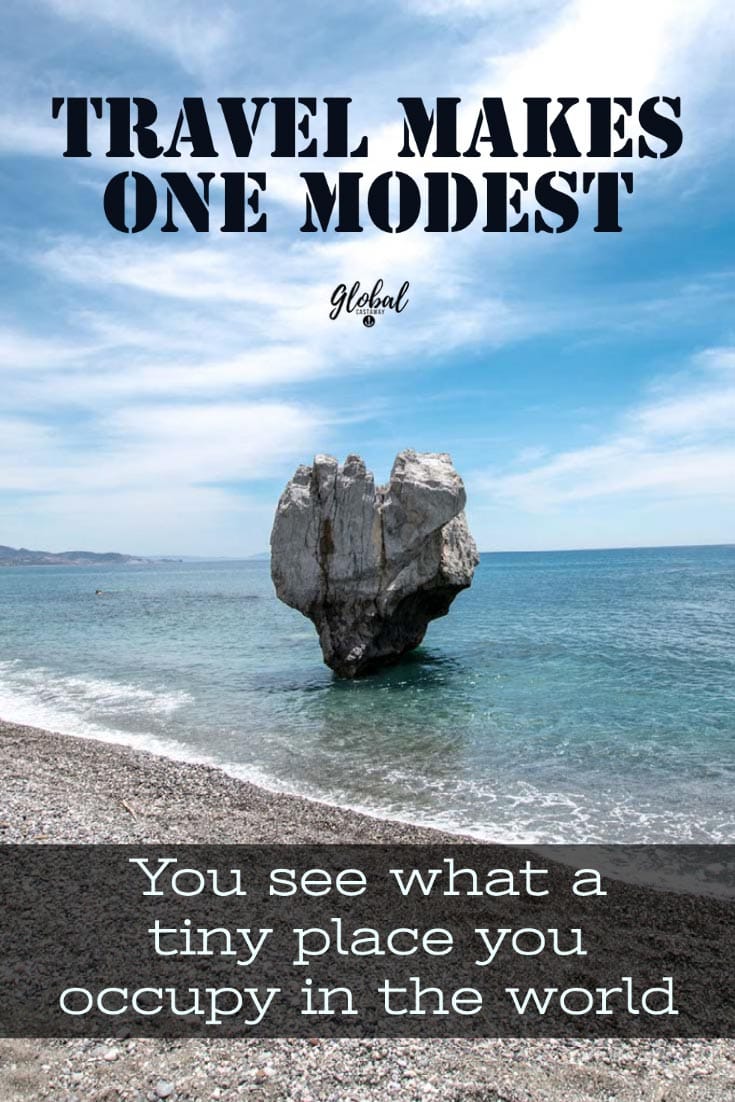 Nothing makes you feel smaller than having an extended stay at one of the biggest airports. It's like a mini representation of the entire world, with its quirky clothes, cultures, and rituals. Understanding what a tiny place you occupy in the world is slightly scary but incredibly liberating.
13. "Go, fly, roam, travel, voyage, explore, journey, discover, adventure."
― Anonymous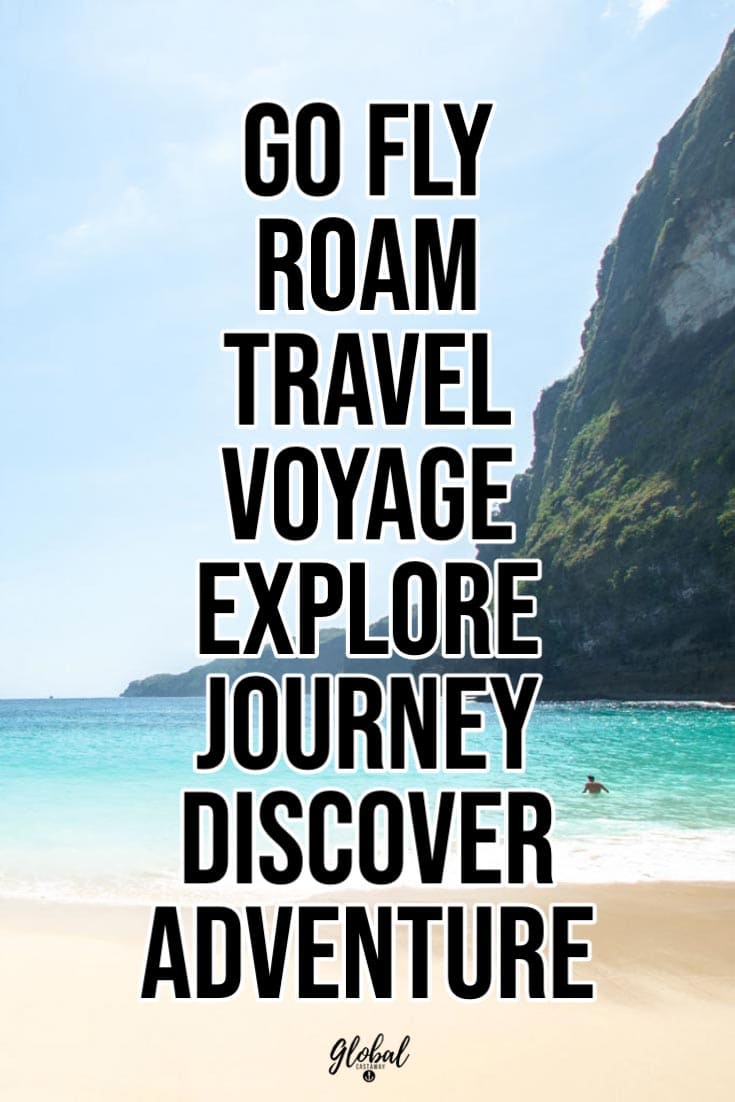 What else is there to do?
14. "Travel is the only thing you buy that makes you richer."
― Marcel Proust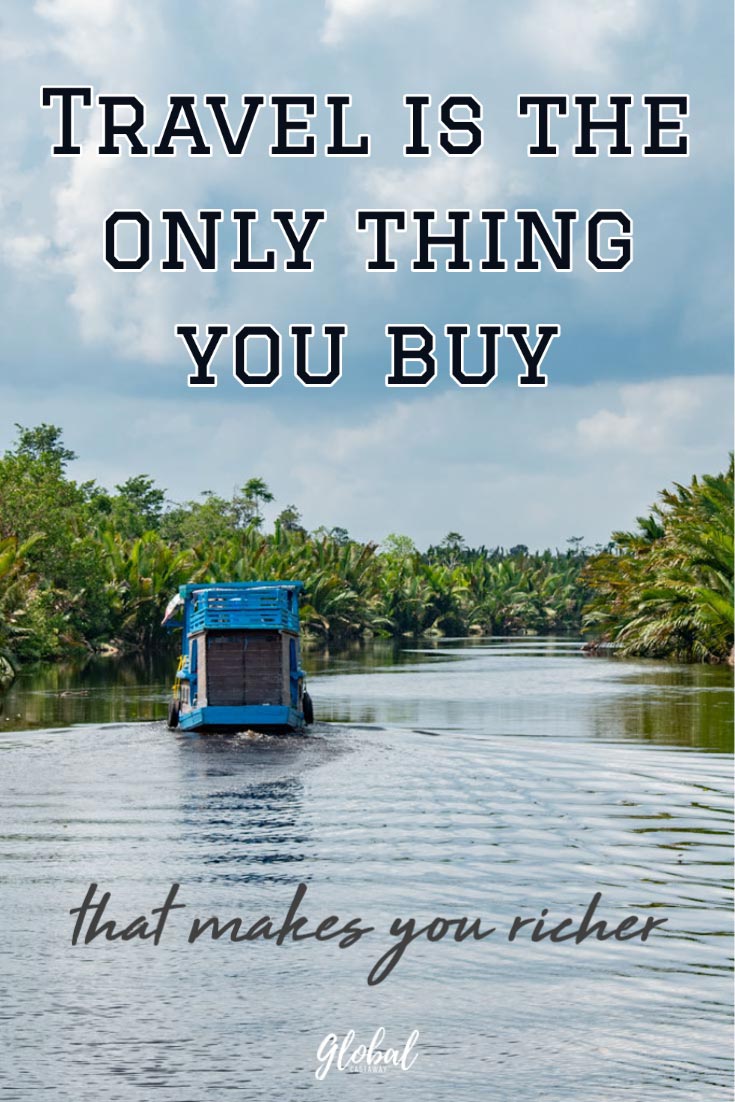 And it's not even that expensive. That, if you read my travel tips, of course.
15. "Twenty years from now you will be more disappointed by the things that you didn't do than by the ones you did do."
― Mark Twain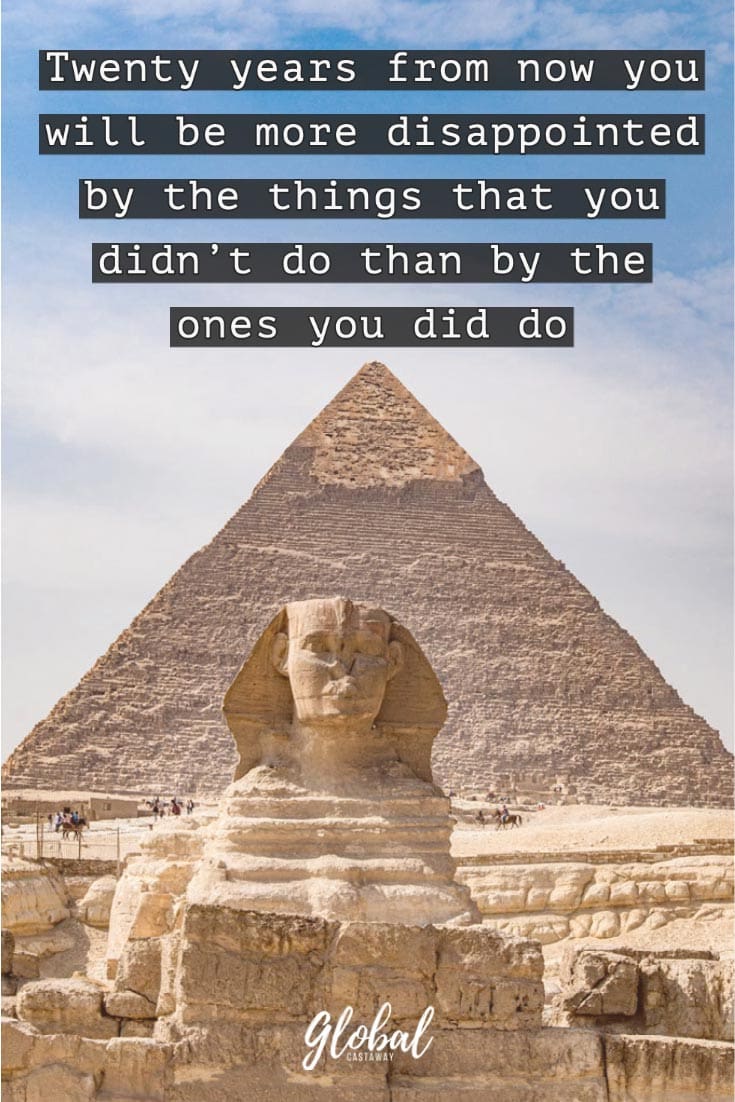 Mark Twain once again being far ahead of his time. If you ask any nurse caring for dying people, you'll find out Mr.Twain hit the bullseye again.
16. "Take only memories, leave only footprints."
― Chief Seattle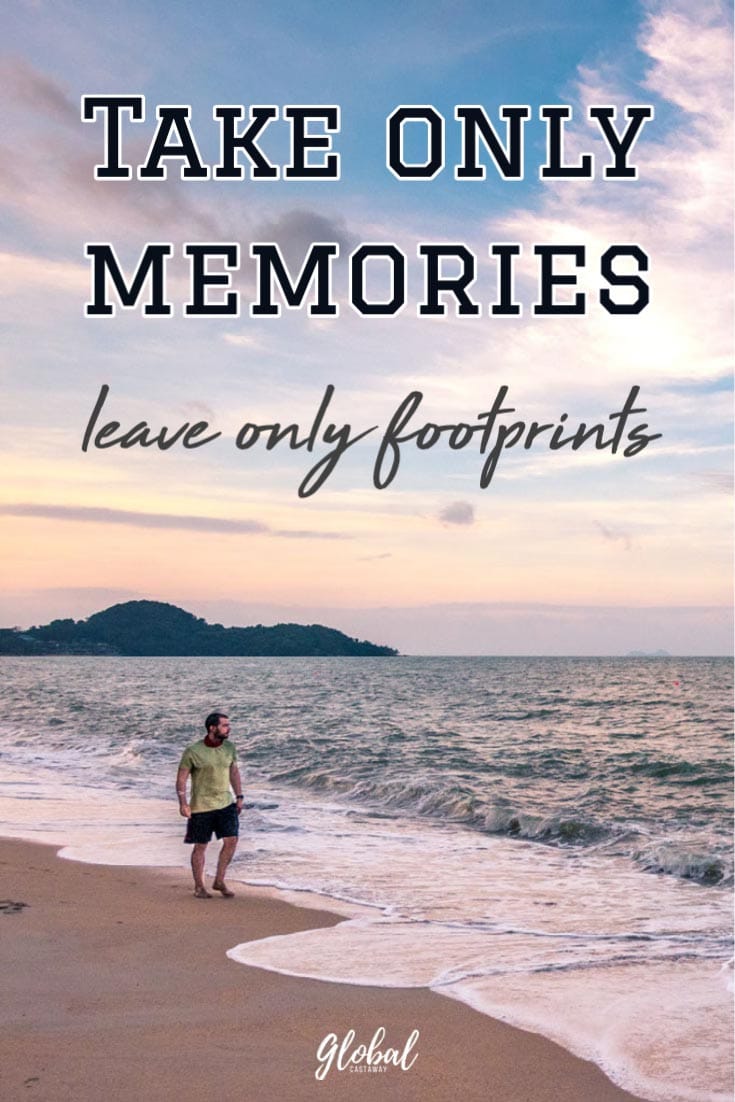 Especially if you're on the beach. We have only one planet, keep it clean, please!
17. "Wherever you go, go with all your heart!"
― Confucius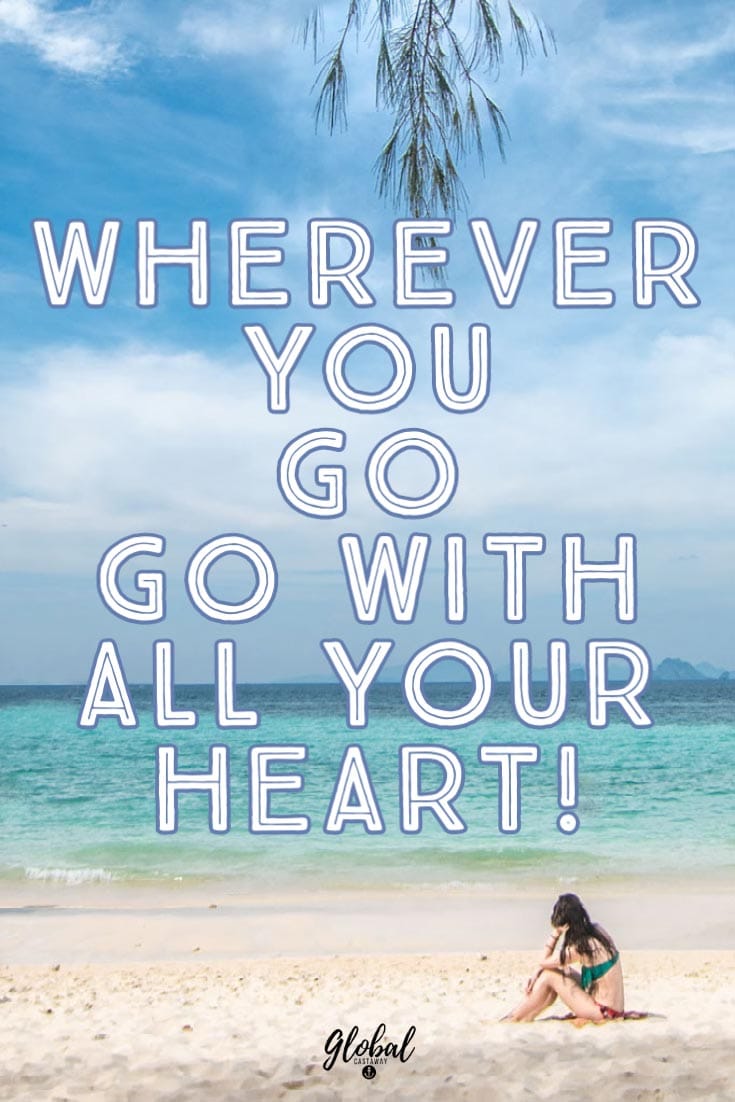 I'm not sure how popular travel was when Confucious was still alive, but there's a good reason for him to be considered one of the greatest Chinese sages. If you want to have a pleasant journey, no matter how many hiccups you have down the road, open your heart to everything around you and inhale the essence of the voyage. That's the secret to a good travel.
18. "Traveling — it leaves you speechless, then turns you into a storyteller."
― Ibn Battuta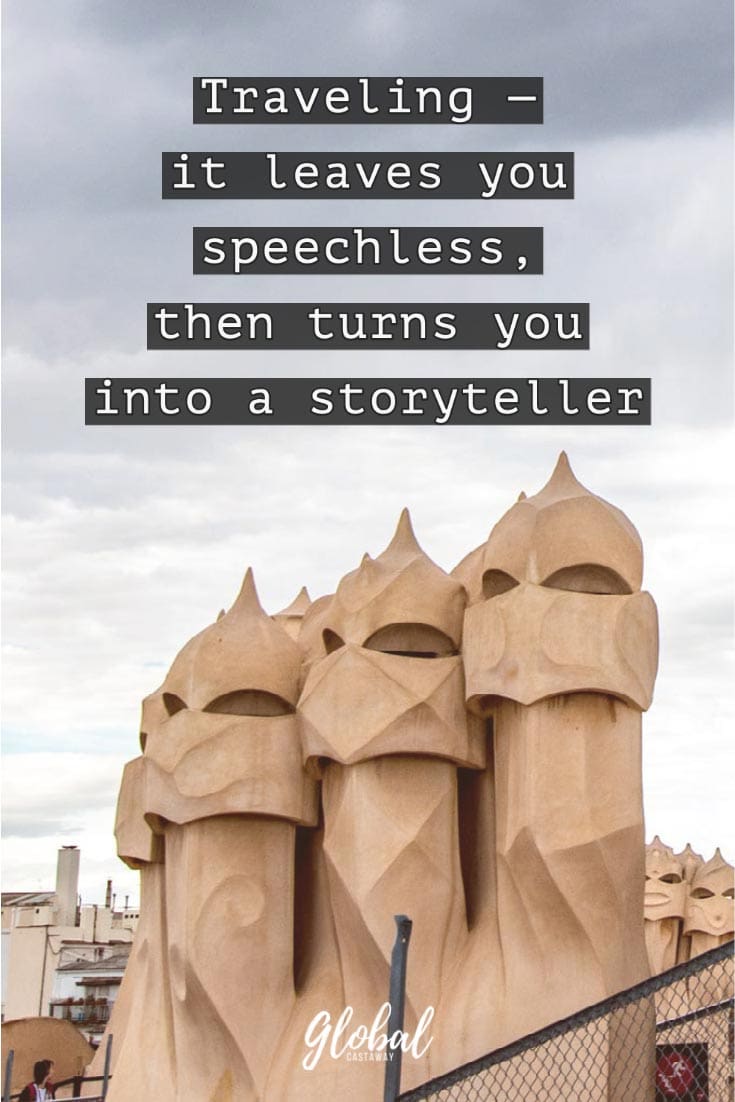 Because good travelers absorb everything they see and are eager to share their experiences with everyone.
19. "Life begins at the end of your comfort zone."
― Neale Donald Walsch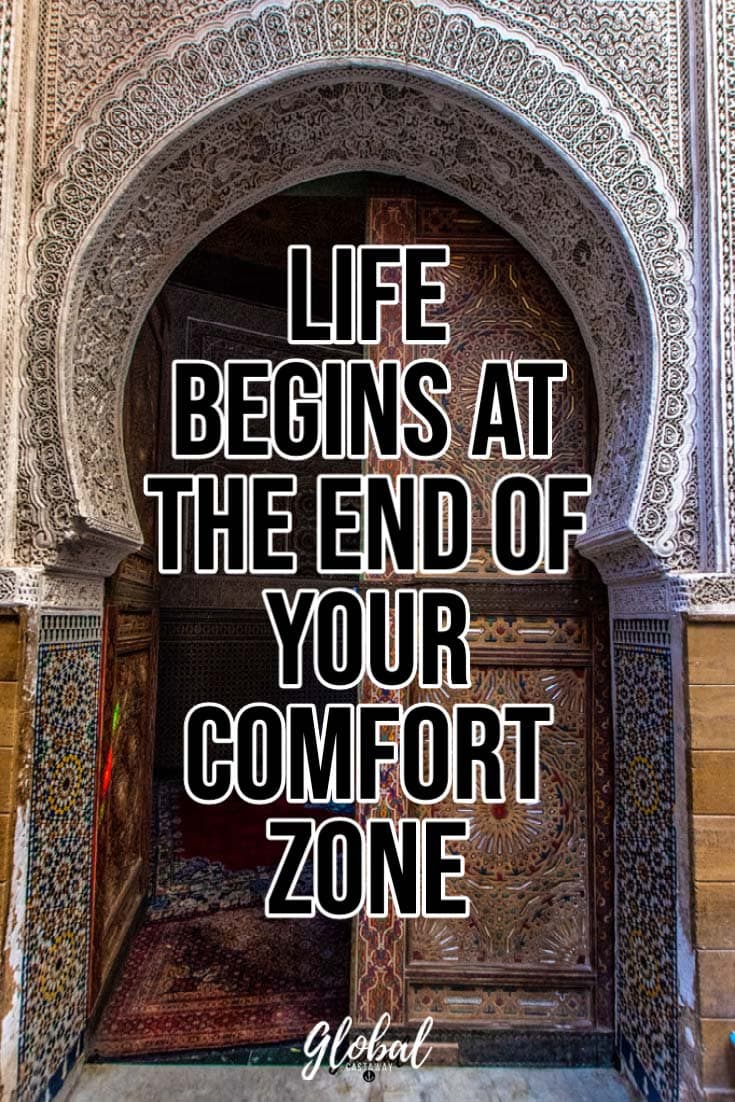 We show the best we have once we're up to the wall. If you sit on the couch every day, yes, you'll have a stress-free life, but is this really a life?
20. "I always wonder why birds choose to stay in the same place when they can fly anywhere on the earth, then I ask myself the same question."
― Harun Yahya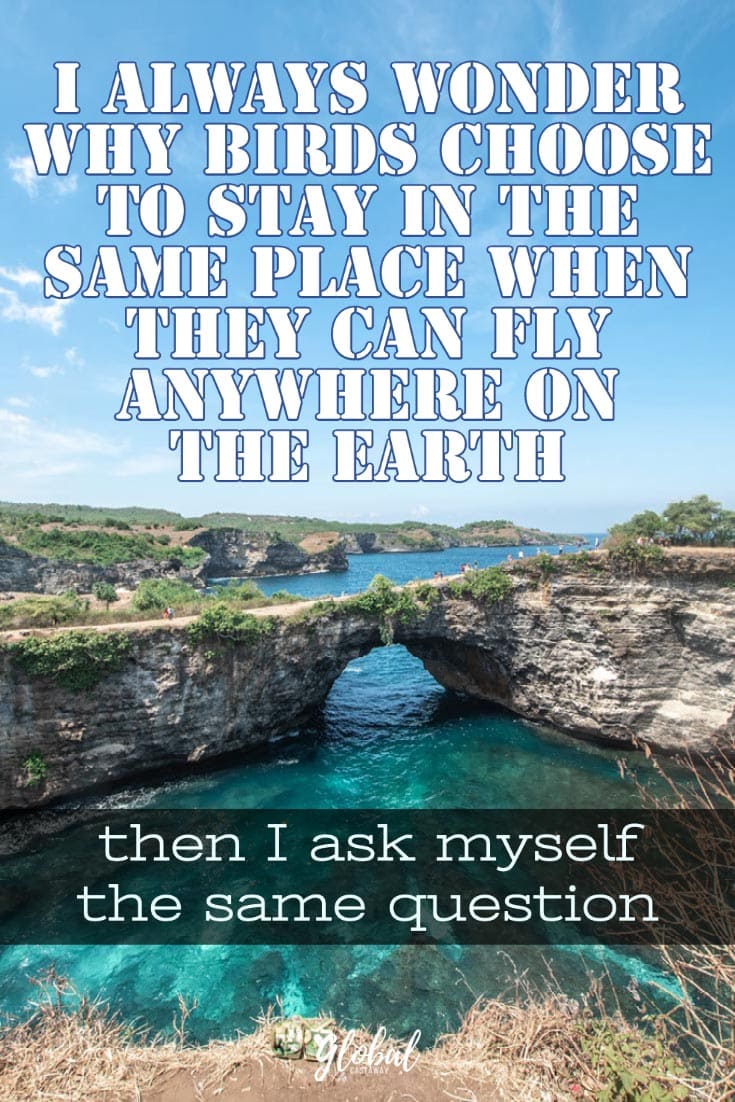 Believe it or not, this is the travel wisdom that changed my life. When I was trying to win the rat race but was somehow still unhappy, I looked at the birds and wondered, 'why am I still here, years after years, when I can go everywhere I want?'
21. "People don't take trips—trips take people."
― John Steinbeck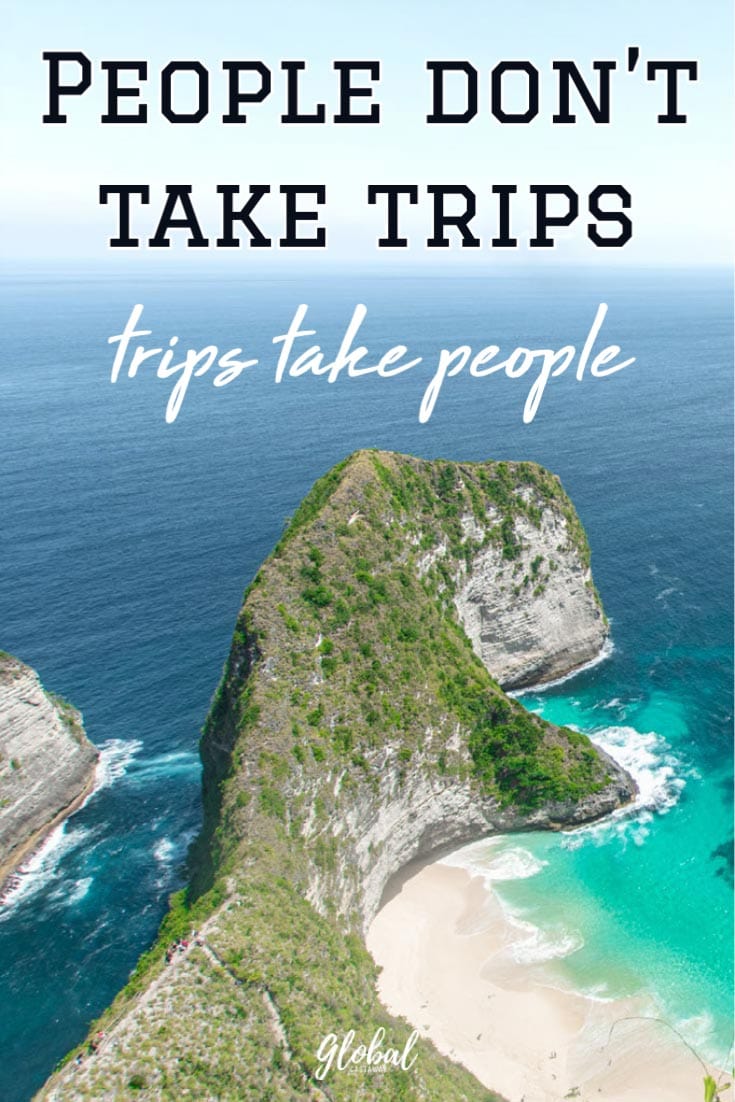 Who else, if not Steinback can say something that weird and beautiful at the same time. The idea is that if we say 'People take trips,' we imply that we are the main actors in the story. We decide what to do and what to experience. Since most of the time, the reality is entirely the opposite, the Steinbeck quote makes perfect sense.
22. "Life is either a daring adventure or nothing at all."
― Helen Keller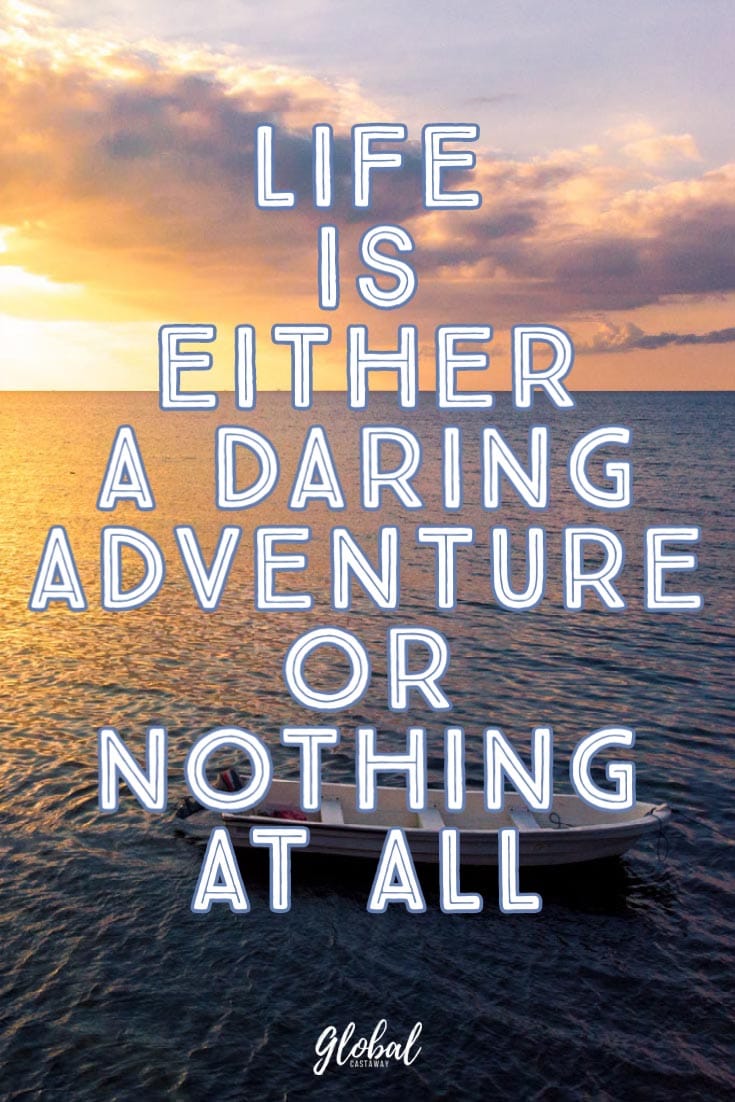 Once you take a sip of adventure, you can never go back to regular life.
23. "It feels good to be lost in the right direction."
― Anonymous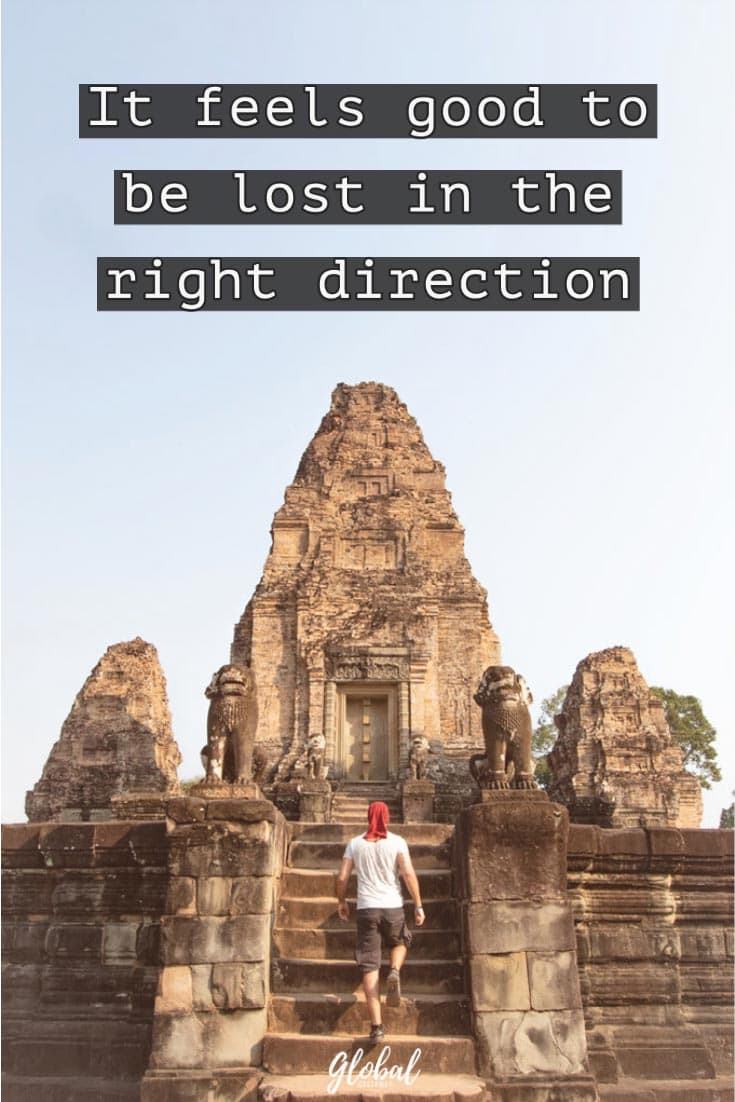 It feels good not to know where you are right now; it's the catalyst that leads to the most incredible discoveries. However, it's essential to know you are in the right direction, not only geographically but also in life.
24. "A journey is best measured in friends rather than miles."
― Tim Cahill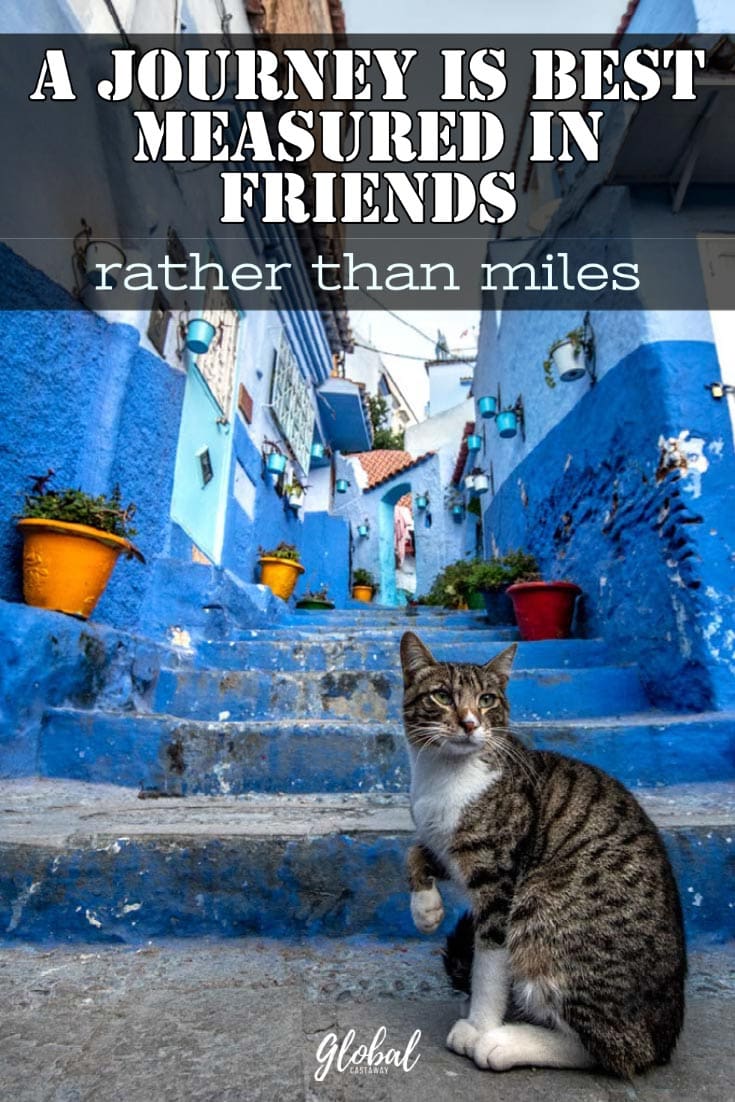 There's no biggest treasure in life than friends and family. Ranking up miles is not even close to comparison. Travel is the perfect way, however, to exand your friends pool.
25. "Paris is always a good idea!"
― Audrey Hepburn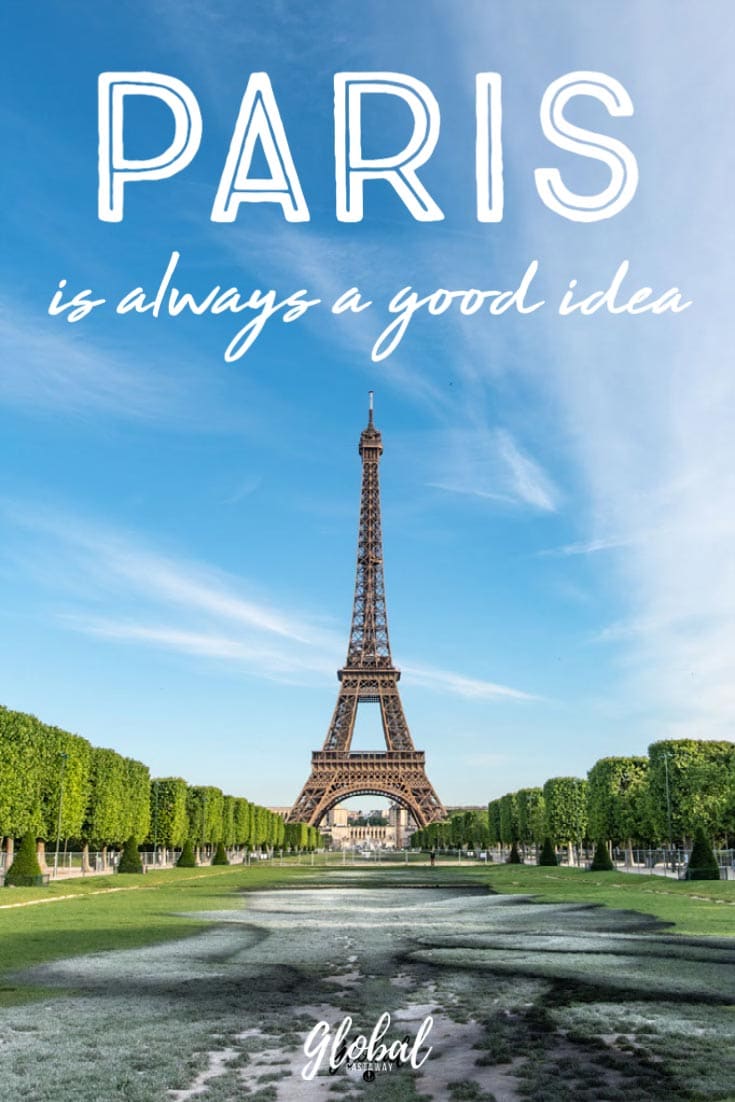 Paris is truly one of the most magnificent cities on earth. If you prepare well enough, few cities in the world can rival the French capital's culture, history, and spirit. Scratch that, no city in the world can do it.
Short Travel Quotes
The next group of travel quotes is for the efficient ones. Do you need a short capture for your cool Instagram photo? Great! I've got fifteen awesome suggestions for you:
26. "I read; I travel; I become."
― Derek Walcott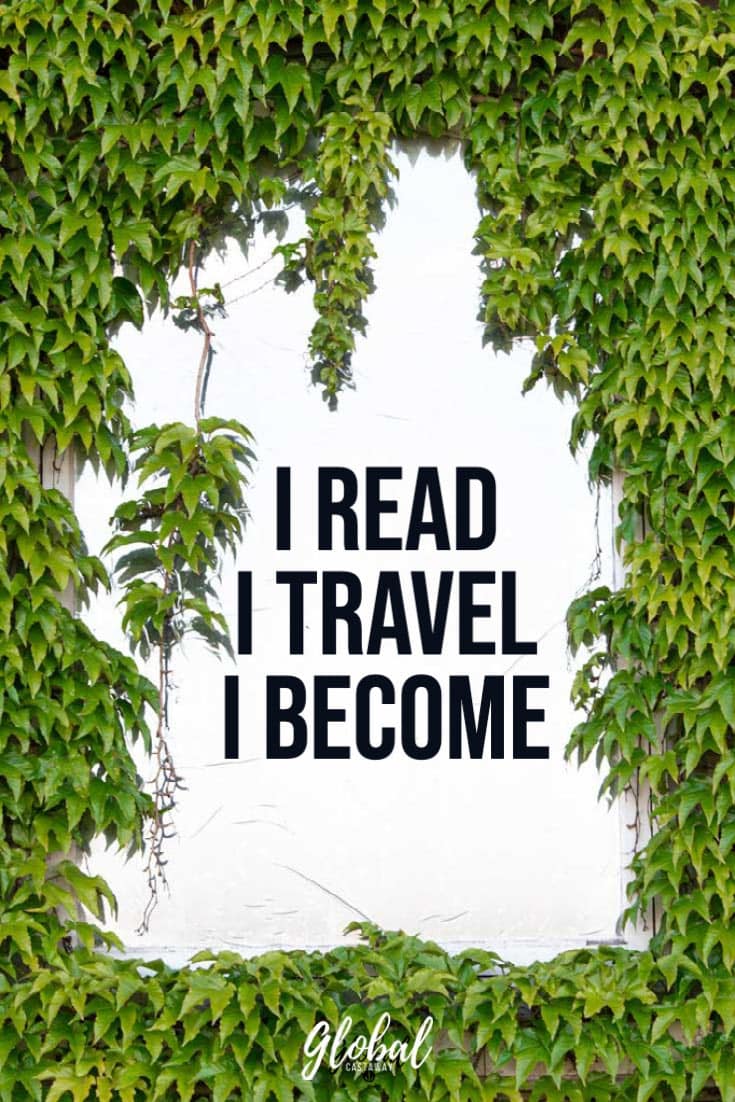 27. "To travel is to live."
― Hans Christian Andersen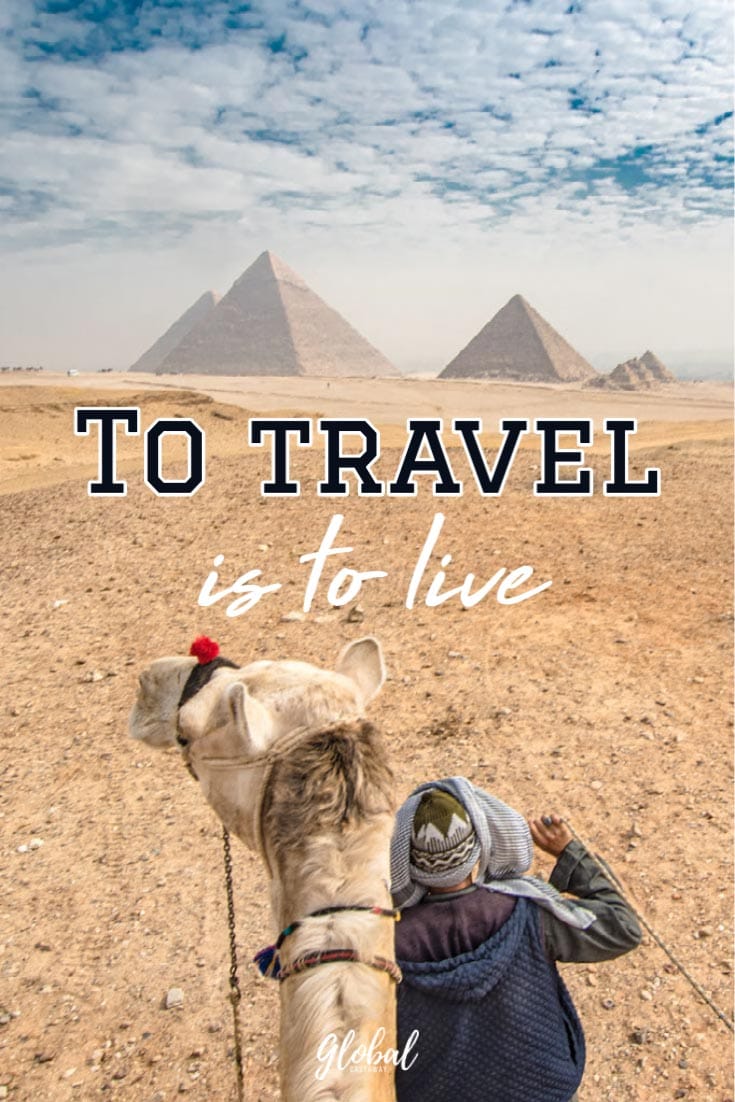 28. "Life is a journey. Make the best of it."
― Anonymous
29. "The journey itself is my home."
― Matsuo Basho
30. "Travel is glamorous only in retrospect."
― Paul Theroux
31. "Work, Travel, Save, Repeat"
― Anonymous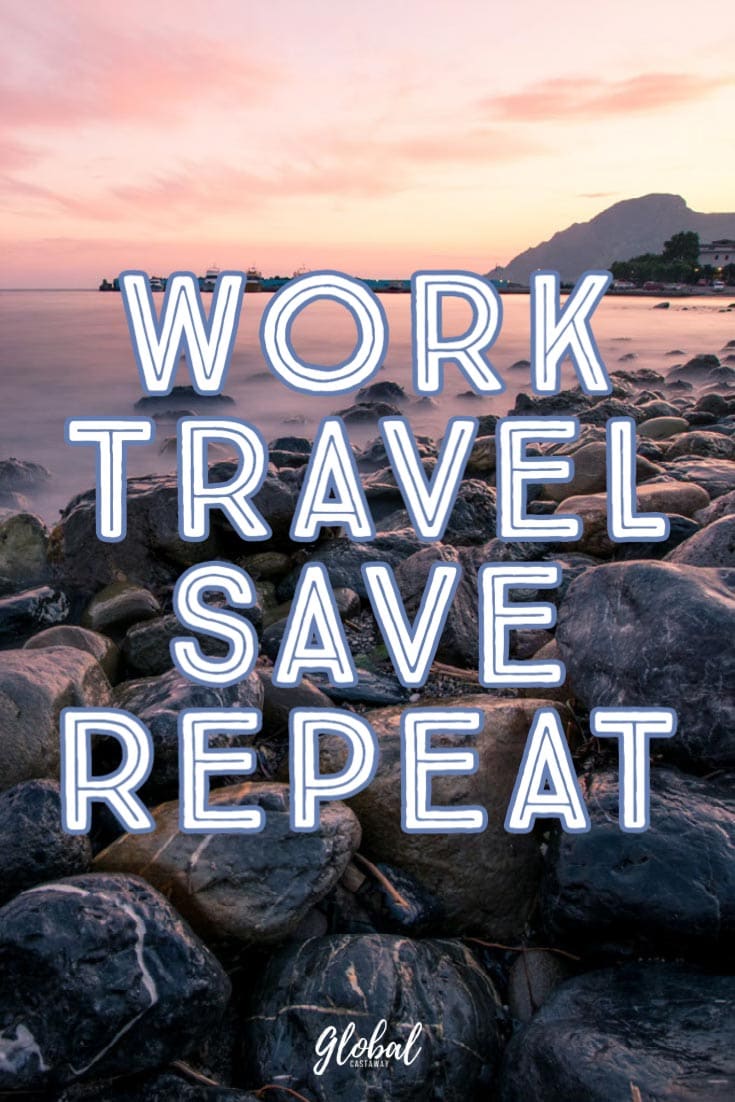 32. " Life is short and the world is wide."
― Anonymous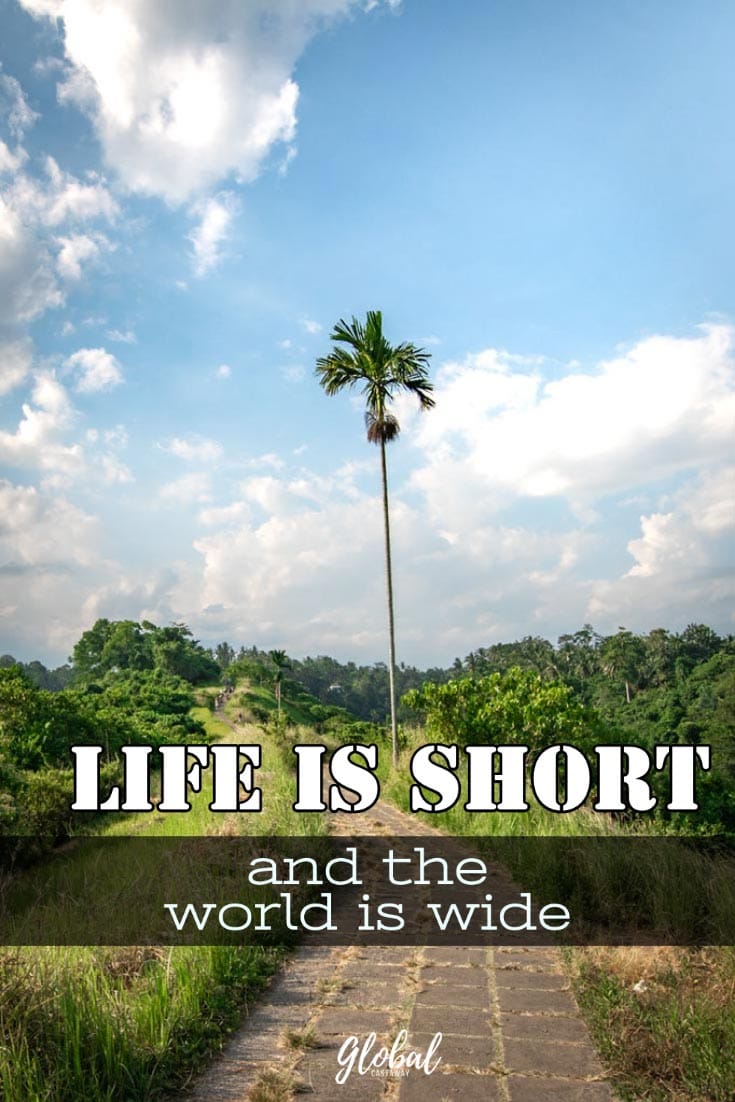 33. "The journey not the arrival matters."
― T.S. Eliot
34. "Explore. Dream. Discover."
― Mark Twain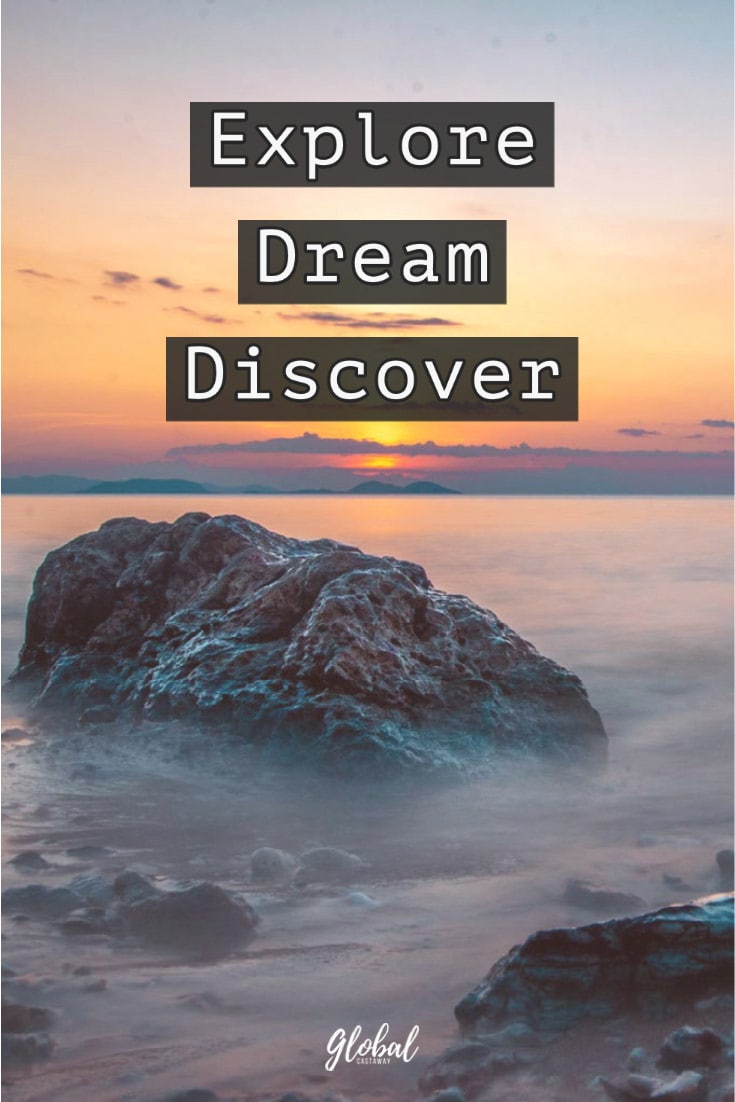 35. "Don't call it a dream…call it a plan."
― Dr. Zelana Montminy
36. "Fear is only temporary. Regrets last forever."
― Anonymous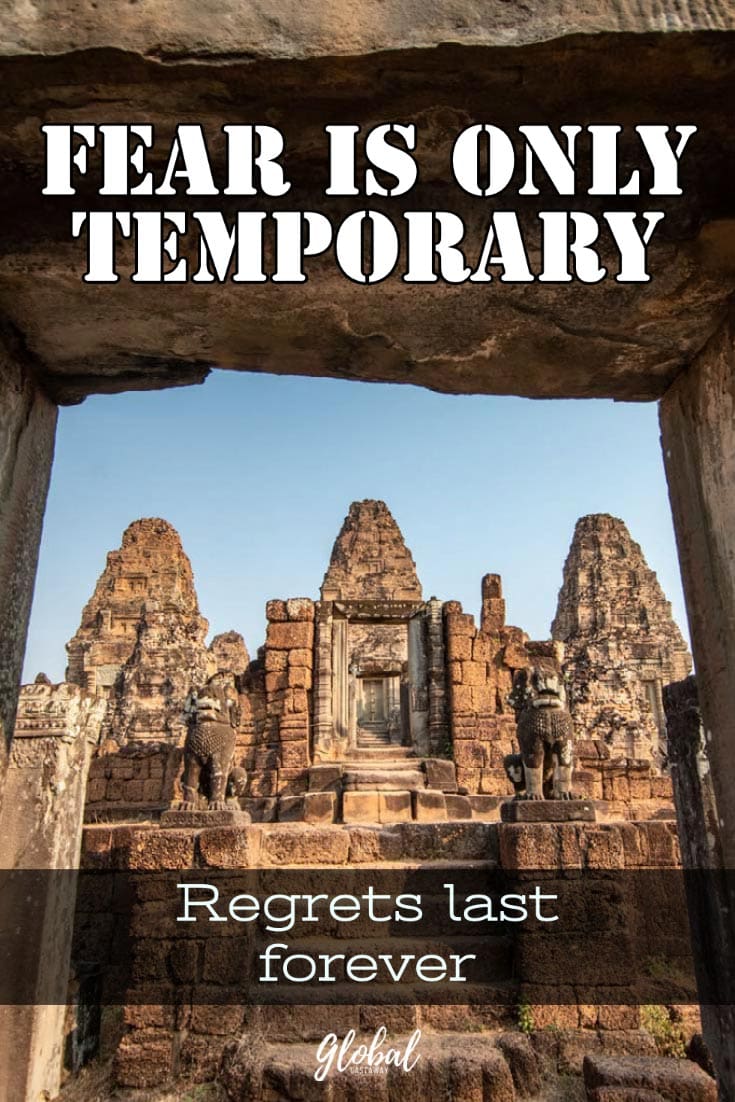 37. "Live your life by a compass, not a clock."
― Stephen Covey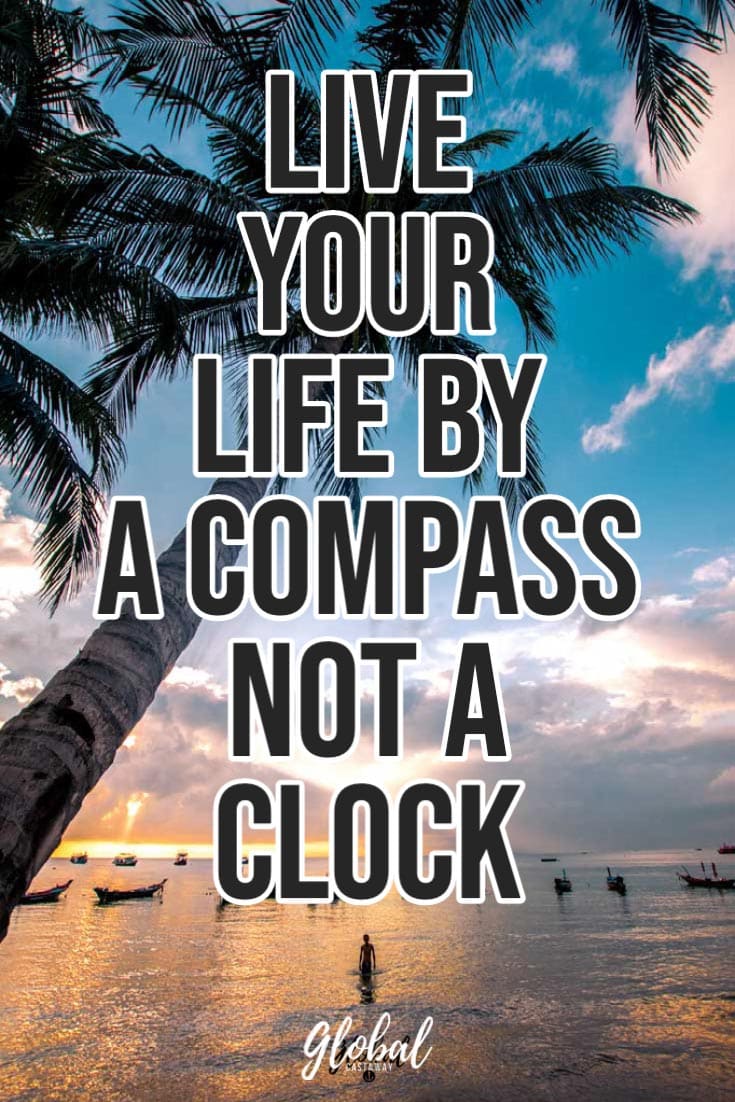 38. "People forget years and remember moments."
― Ann Beattie
39. "Oh, the places you'll go."
― Dr. Seuss
40. "Die with memories not dreams."
― Anonymous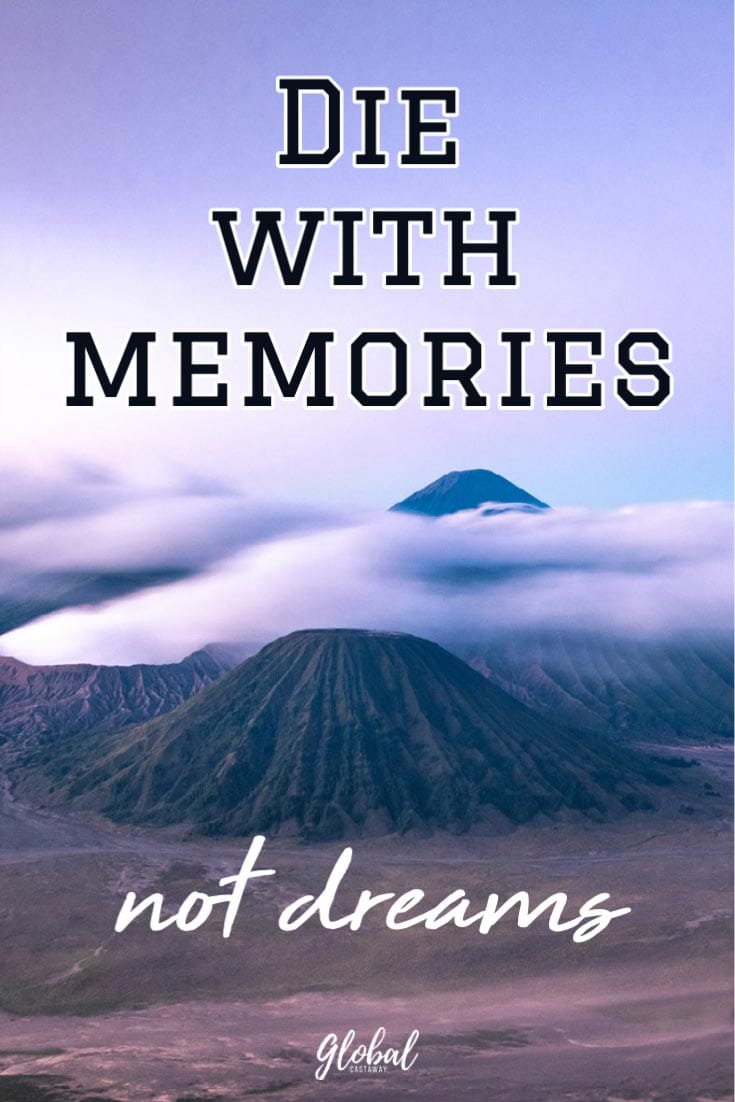 My Favourite Travel Quotes
The next ten travel quotes are my all-time favorites. They describe my understanding of travel better than I can do it myself (not that surprising if you look at the authors). When I'm feeling down for some reason, or I'm wanderlust starving, these are my go-to pearls of wisdom. Truth be told, I don't know how I would've survived 2020 without them.
41. "Not all those who wander are lost."
― J.R.R. Tolkien
One of my favorite quotes about travel, written by one of my favorite authors. Many people believe that if you travel all the time, you're running from something, and you're lost in life. The immortal words of Tolkein explain that some of us actually travel for the sake of travel, and this is simply our way of life.
42. "Why do you go away? So that you can come back. So that you can see the place you came from with new eyes and extra colors. And the people there see you differently, too. Coming back to where you started is not the same as never leaving."
― Terry Pratchett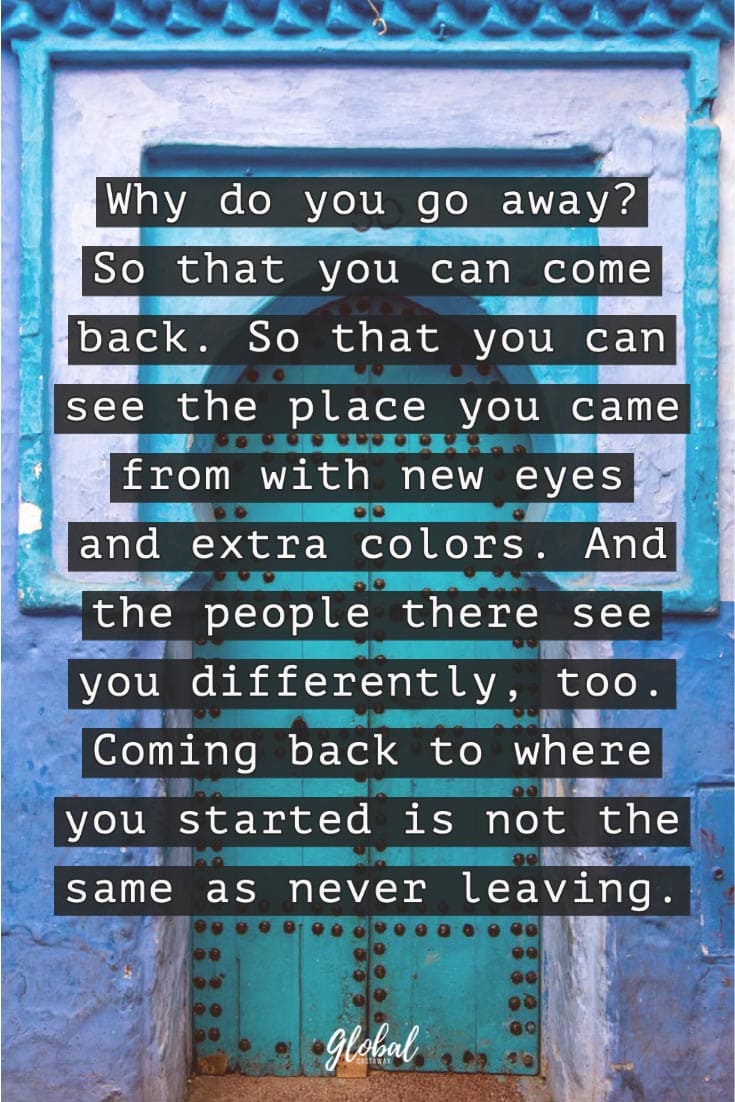 Another favorite author of mine, Sir Terry Pratchett, writes something so simple yet so wise. Going on a journey is not a momentary experience that gives us nothing when over. Yes, there are no material possessions, but every journey changes a part of us, and when we're back to the place we started, that same change makes our home different.
43. "Wherever you go becomes a part of you somehow."
― Anita Desai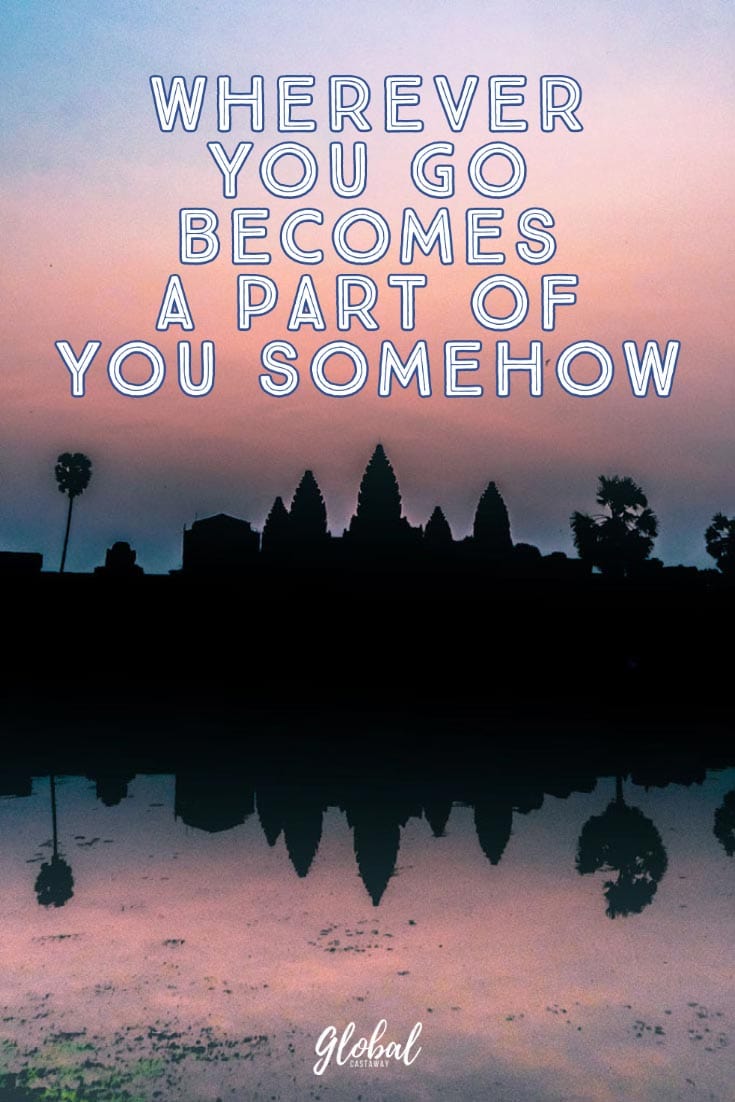 That magical island in Indonesia, the labyrinth-like medinas of Morocco, the cobbled streets of Lisbon, and the mystical sands of Jordan, they're really part of what I am today, and they will remain a part of me till the day I die.
44. "It is good to have an end to journey toward; but it is the journey that matters, in the end."
― Ursula K. Le Guin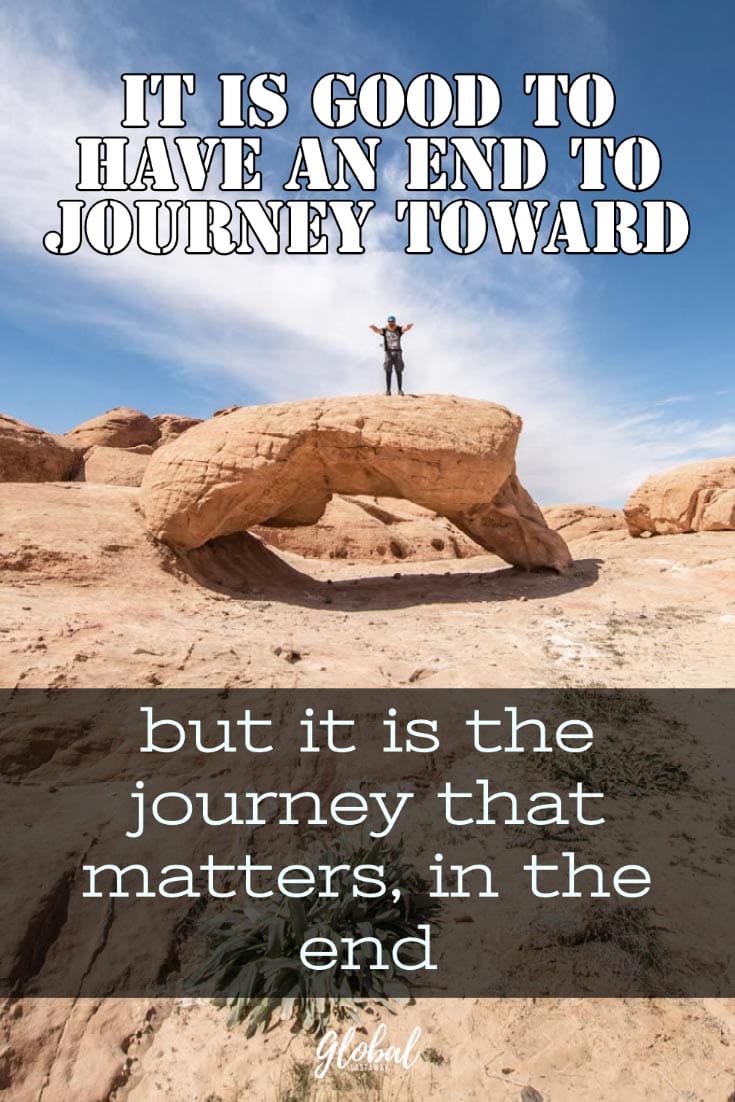 I work best when I have a goal in front of me. It doesn't matter if it's to reach a summit or see a gazillion landmarks in a couple of days; I need that goal to keep pushing myself. The truth is, however, the memories I have are not the ones from the mountain peak or a particular attraction; the memories are always from the journey towards them.
45. "Now more than ever do I realize that I will never be content with a sedentary life, that I will always be haunted by thoughts of a sun-drenched elsewhere."
― Isabelle Eberhardt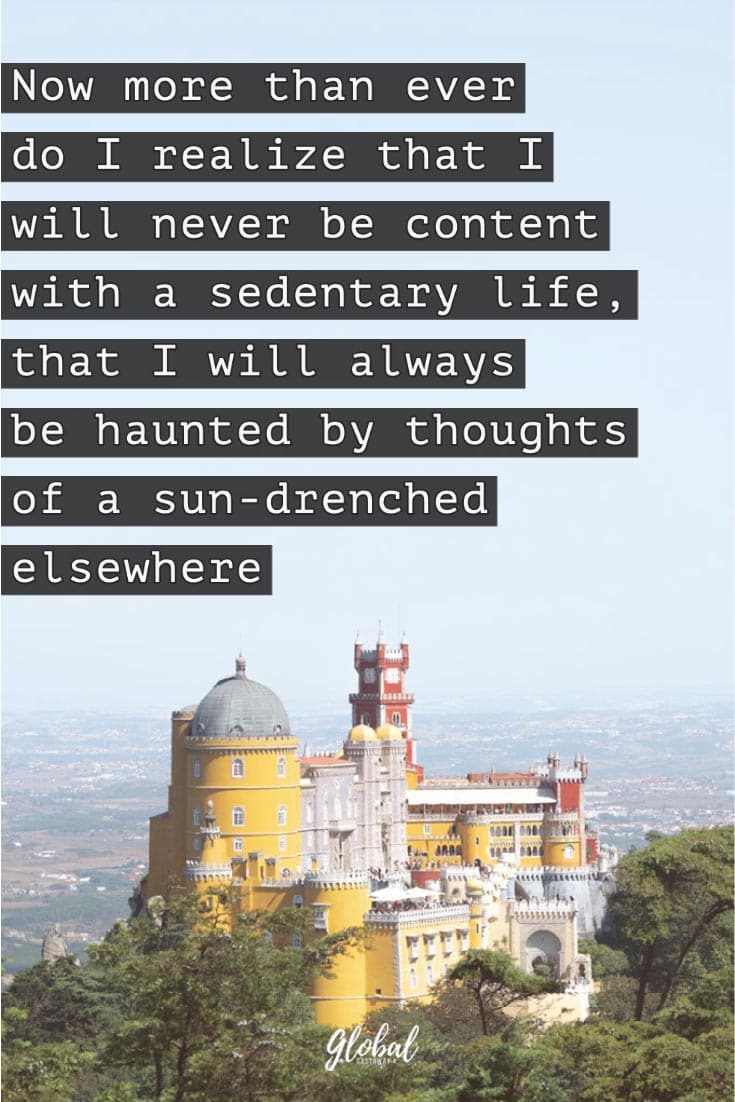 One of the negatives of travel is that you get addicted. Addicted for life, that is. You are simply incapable of living like an average person anymore. You just can't remain happy staying in the place. Even while I'm writing this, my mind is in Indonesia, where the magical Mt. Bromo sunrise is about to happen every minute now *sigh*.
46. "We leave something of ourselves behind when we leave a place, we stay there, even though we go away. And there are things in us that we can find again only by going back there."
― Pascal Mercier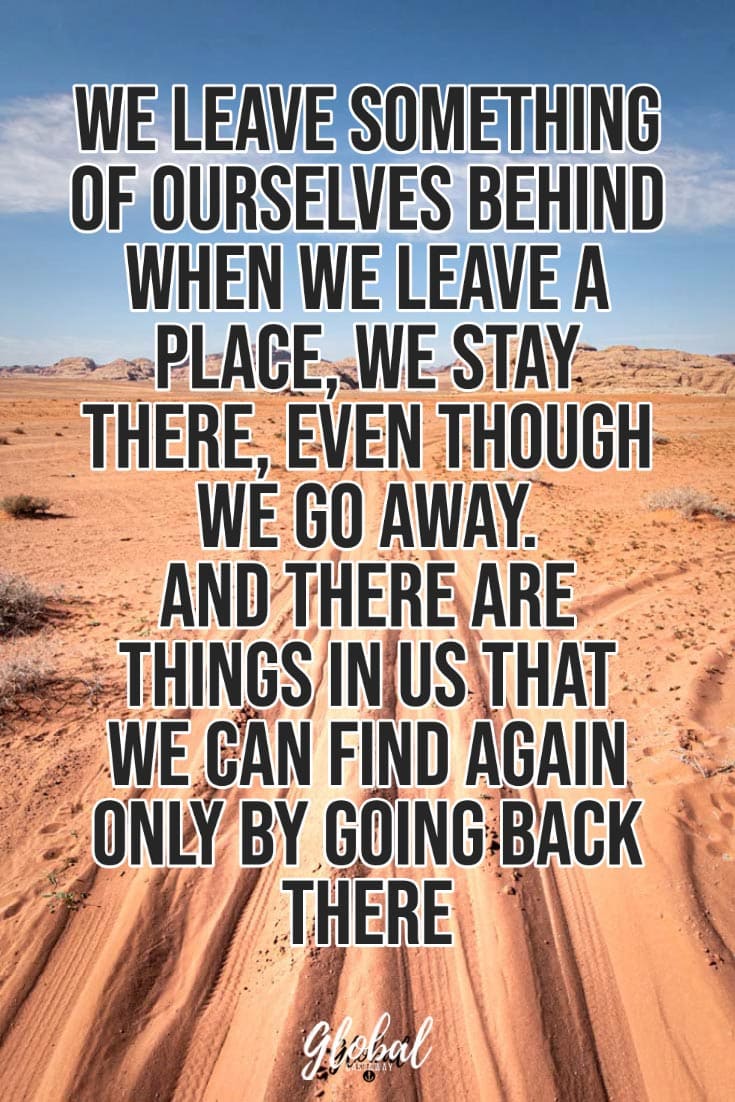 This quote is beautifully accurate, and I'm sure most of you can relate. You somehow feel a private connection with every place you've ever been to, and when you go back there, it's like you're meeting an old friend. You have your own winding alleys, your own cute cafes, and your own favorite beach spot; in a way, you're in another home of yours.
47. "Everything I was I carry with me, everything I will be lies waiting on the road ahead."
― Ma Jian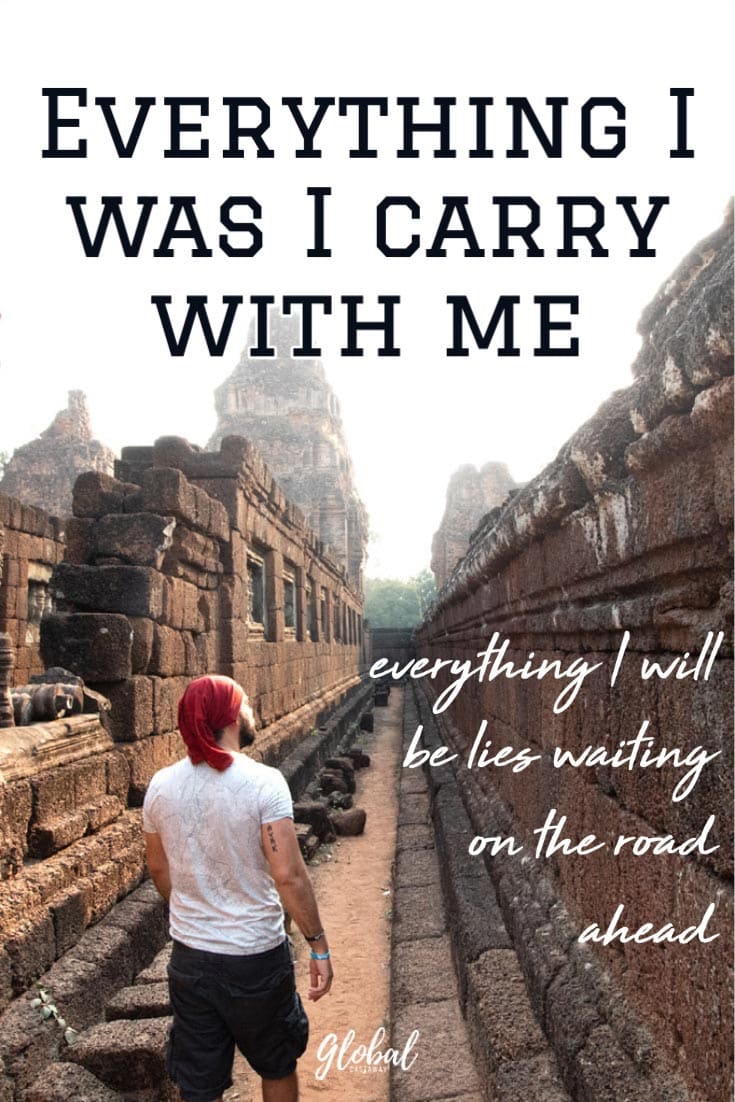 What are we if not a suitcase full of past thoughts and experiences? Wherever we go, we carry that suitcase with us, and we continue to fill it more and more with new adventures. The fuller it becomes, the most complete we are.
48. "We wanderers, ever seeking the lonelier way, begin no day where we have ended another day; and no sunrise finds us where sunset left us. Even while the earth sleeps we travel. We are the seeds of the tenacious plant, and it is in our ripeness and our fullness of heart that we are given to the wind and are scattered."
― Kahlil Gibran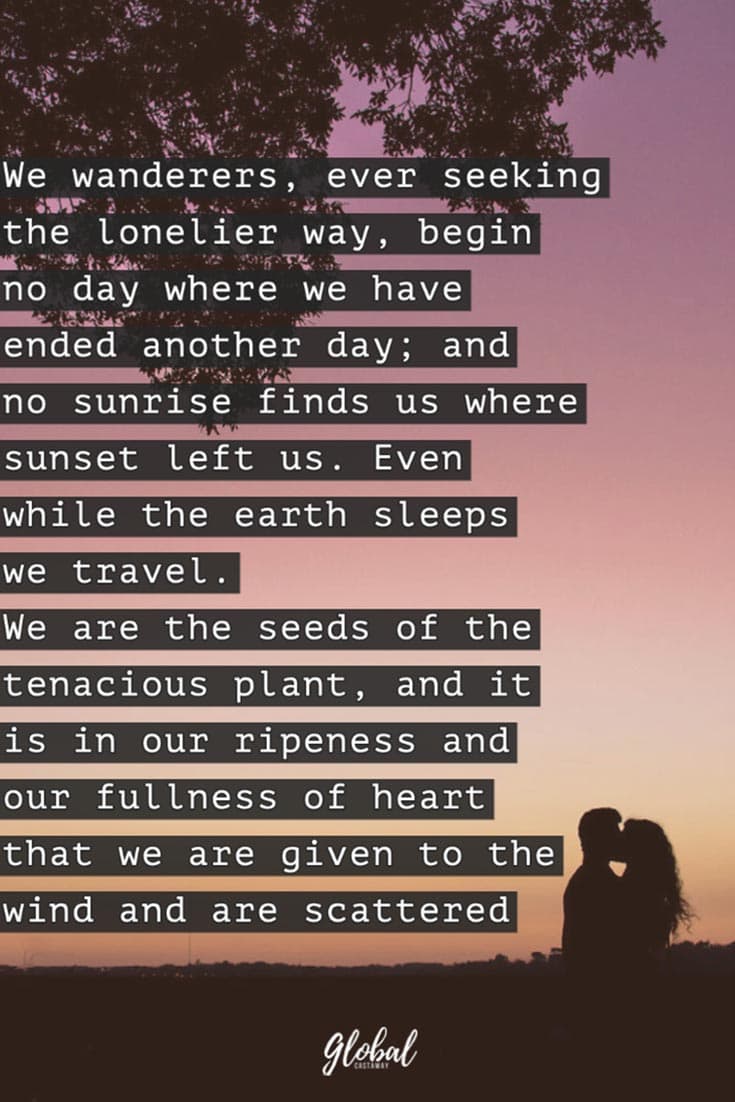 This beautiful travel wisdom by Kahil Gibran is probably my favorite. It depicts flawlessly my core, the core of a traveler, nomad, and adventurer. Reading this quote instantly brings countless memories from overnight bus rides, serene sunrises, and breathtaking landscapes.
49. "You can shake the sand from your shoes, but it will never leave your soul."
― Anonymous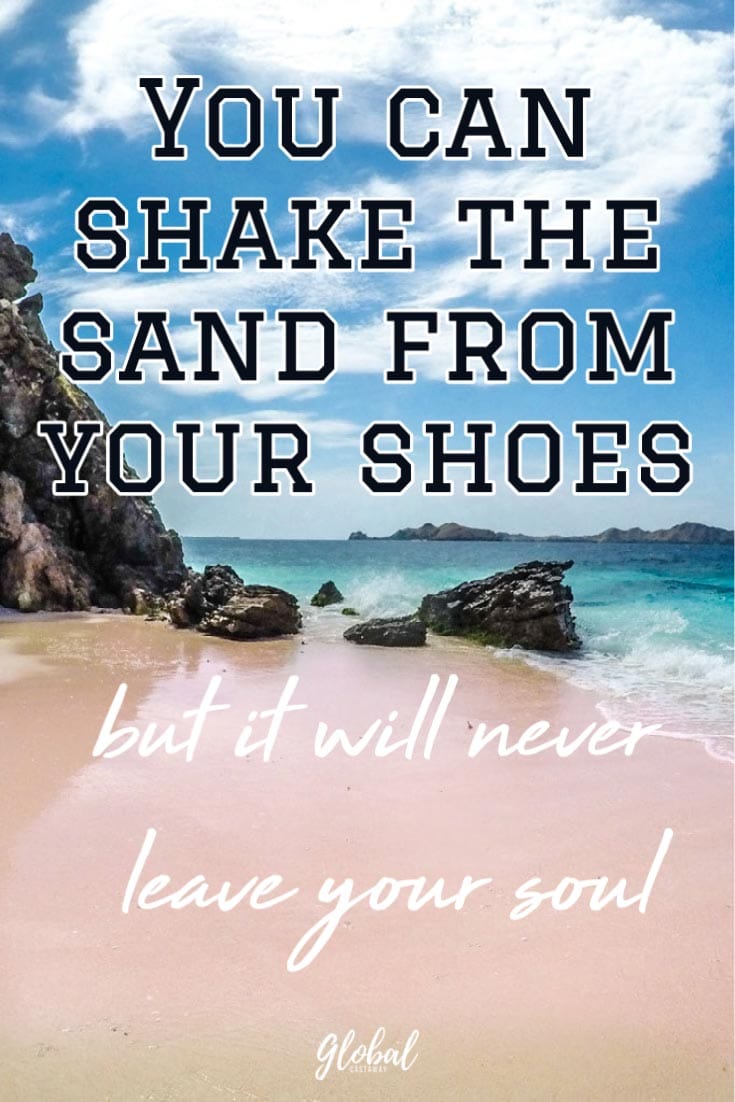 I don't know the author of this eternal wisdom, but as simple as it is, it's the perfect beach bum moto. While I'm not that much of a beach bum myself, and it takes me months to properly shake the sand out of my shoes, I feel this is one of the travel quotes that fits my soul as perfectly as a glove.
50. "I haven't been everywhere, but it's on my list."
― Susan Sontag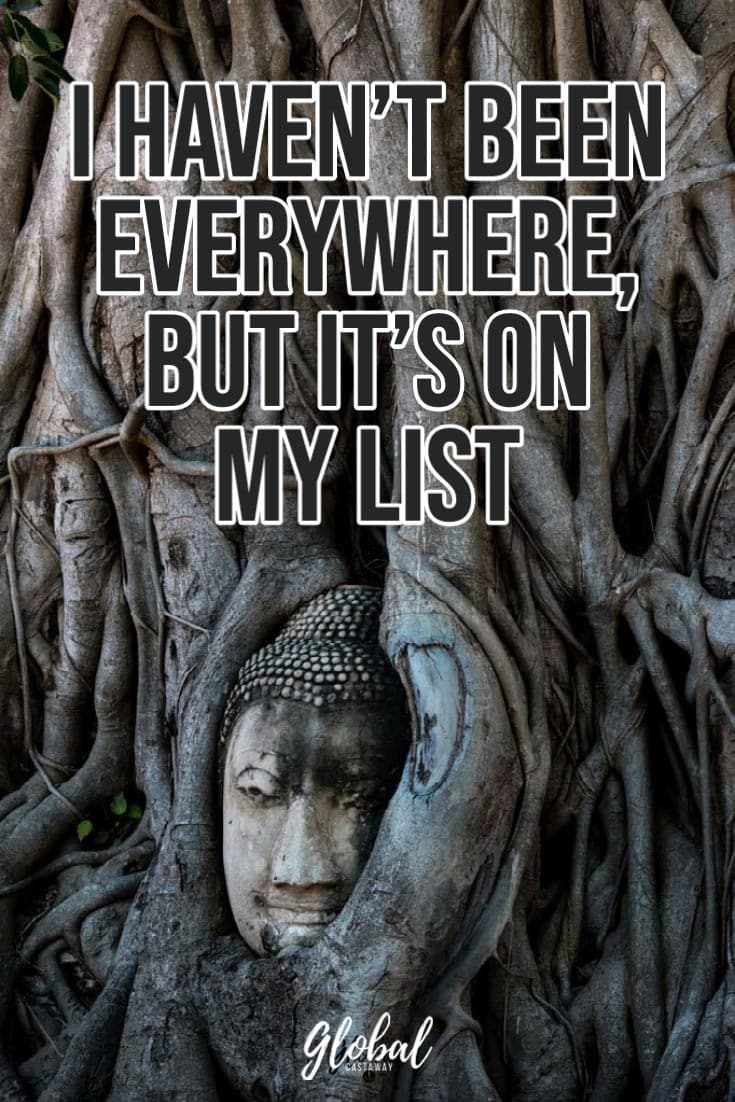 The last of my quotes about travel is literally the most accurate one for me. Yes, I haven't been everywhere, but I've already made a list of everything everywhere, and sooner or later (more likely later), I'm bound to finish it!
See Also: 102 Most Daring Adventure Quotes
More Quotes About Travel
And since I'm running out of categories already, but there are plenty of other awesome travel wisdoms, here's the rest of the collection:
51. "A good traveler has no fixed plans and is not intent on arriving."
― Lao Tzu
52. "I travel not to go anywhere, but to go. I travel for travel's sake. The great affair is to move."
― Robert Louis Stevenson
53. "Travel brings power and love back into your life."
― Rumi Jalalud-Din
54. "I have found out that there ain't no surer way to find out whether you like people or hate them than to travel with them."
― Mark Twain
55. "One's destination is never a place, but a new way of seeing things."
― Henry Miller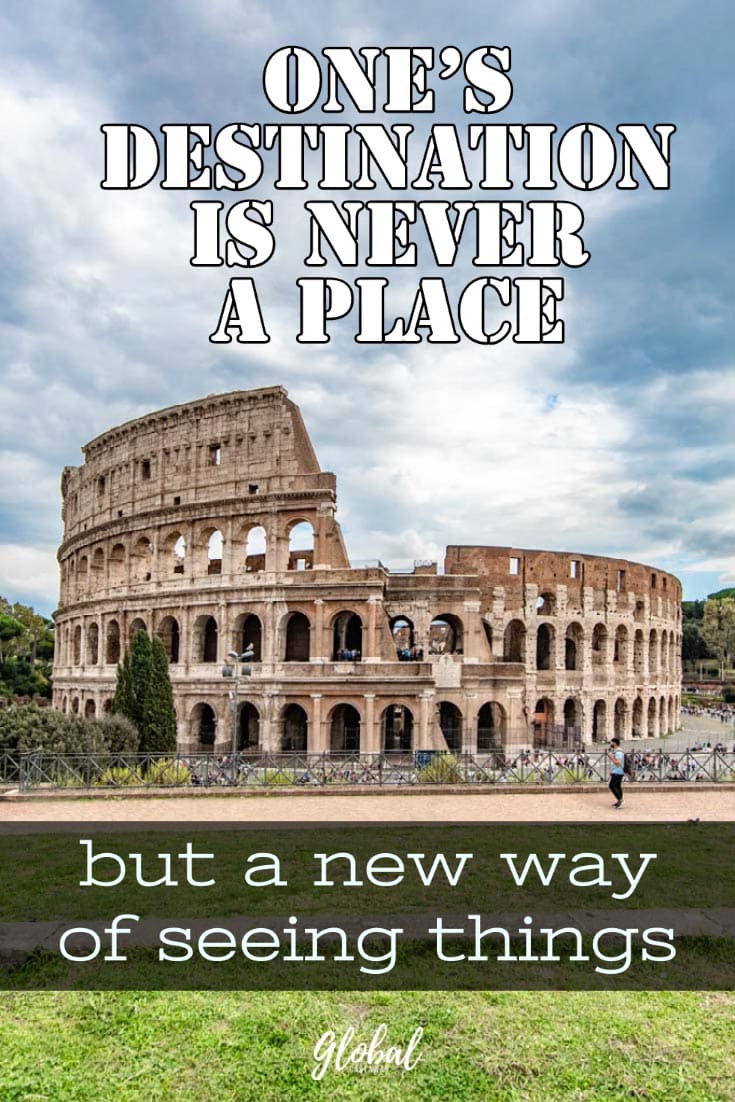 56. "I am not the same having seen the moon shine on the other side of the world."
― Mary Anne Radmacher
57. "Never did the world make a queen of a girl who hides in houses and dreams without traveling."
― Roman Payne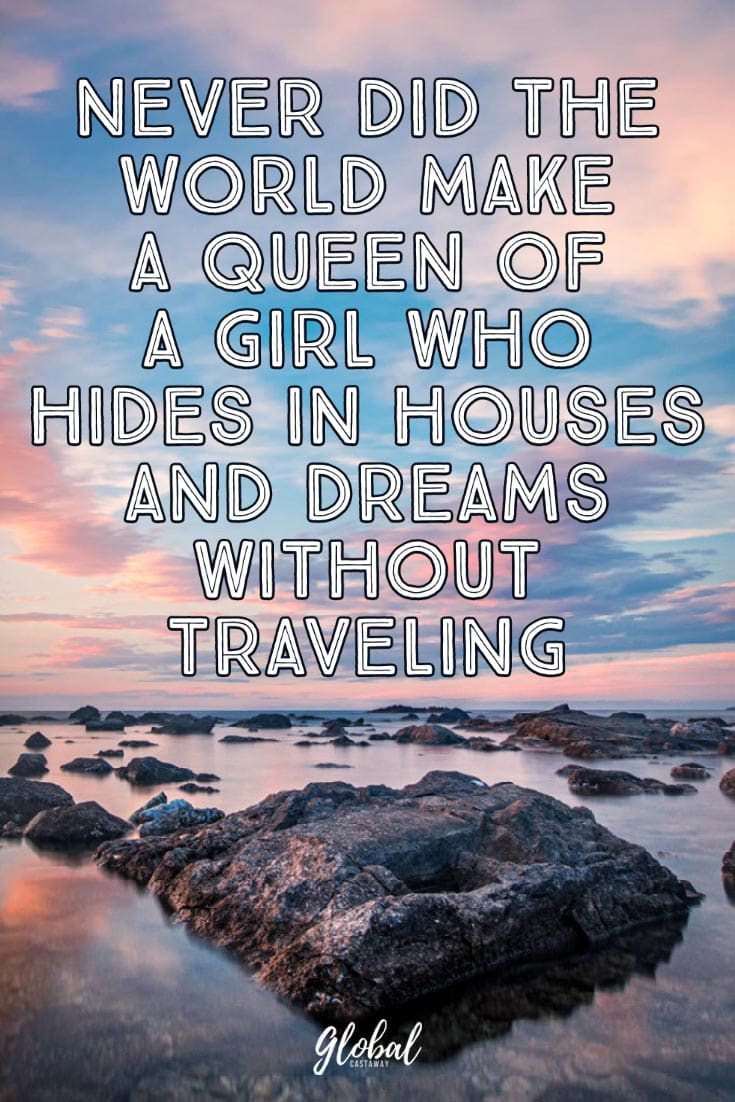 58. "Some beautiful paths can't be discovered without getting lost."
― Erol Ozan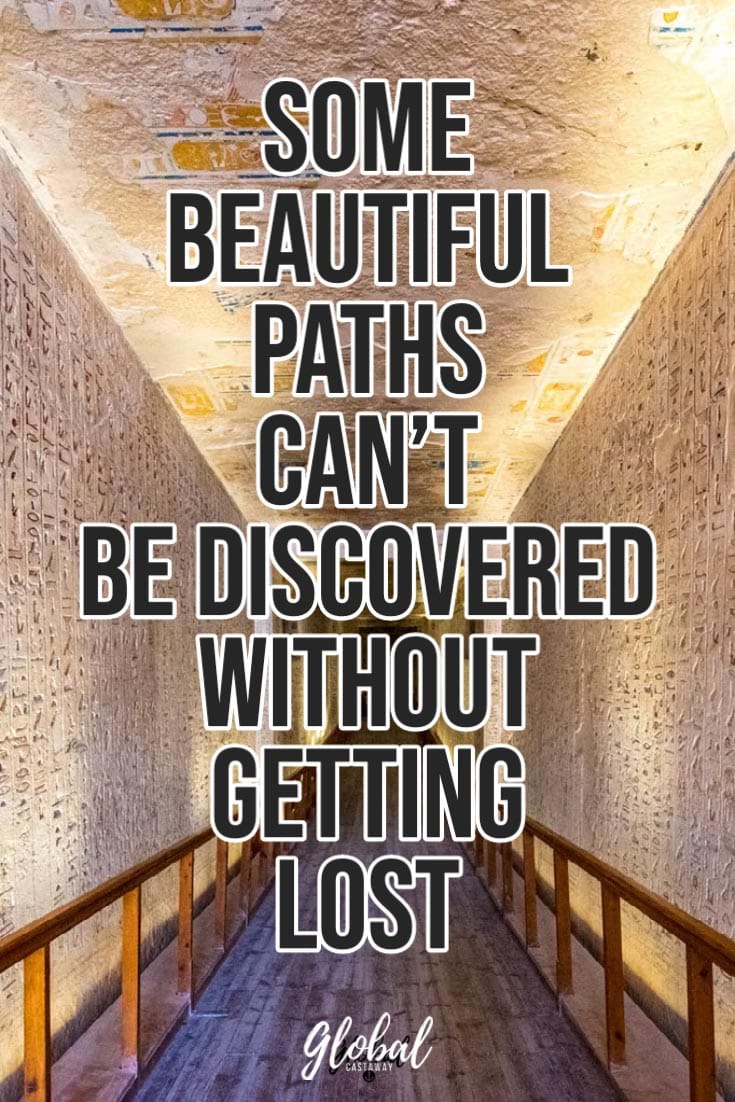 59. "There's something about arriving in new cities, wandering empty streets with no destination. I will never lose the love for the arriving, but I'm born to leave."
― Charlotte Eriksson
60. "See the world. It's more fantastic than any dream made or paid for in factories. Ask for no guarantees, ask for no security."
― Ray Bradbury
61. "Every one of a hundred thousand cities around the world had its own special sunset and it was worth going there, just once, if only to see the sun go down."
― Ryu Murakami
62. "Traveling is a brutality. It forces you to trust strangers and to lose sight of all that familiar comforts of home and friends. You are constantly off balance. Nothing is yours except the essential things. -air, sleep, dreams, the sea, the sky. -all things tending towards the eternal or what we imagine of it."
― Cesare Pavese
63. "Because in the end, you won't remember the time you spent working in the office or mowing your lawn. Climb that goddamn mountain."
― Jack Kerouac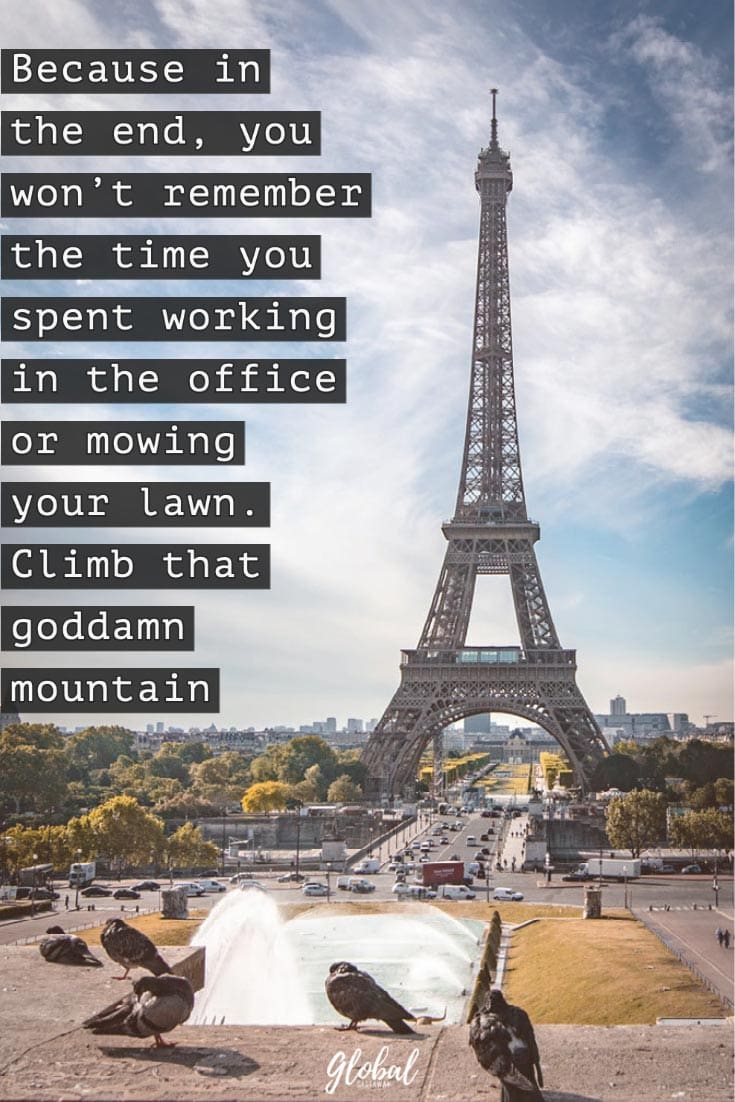 64. "To travel is to discover that everyone is wrong about other countries."
― Aldous Huxley
65. "The most beautiful in the world is, of course, the world itself."
― Wallace Stevens
66. "I'm in love with cities I've never been to and people I've never met."
― Melody Truong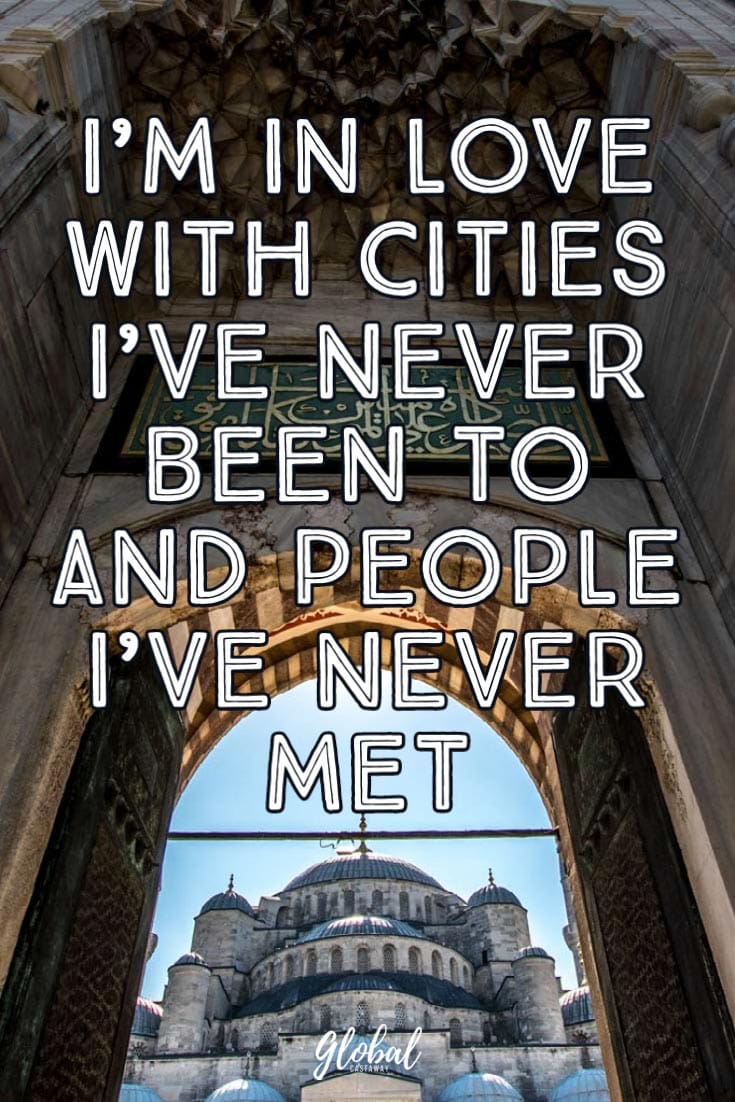 67. "Like all great travelers, I have seen more than I remember, and remember more than I have seen."
― Benjamin Disraeli
68. "It's not about the destination, It's the journey."
― Ralph Waldo Emerson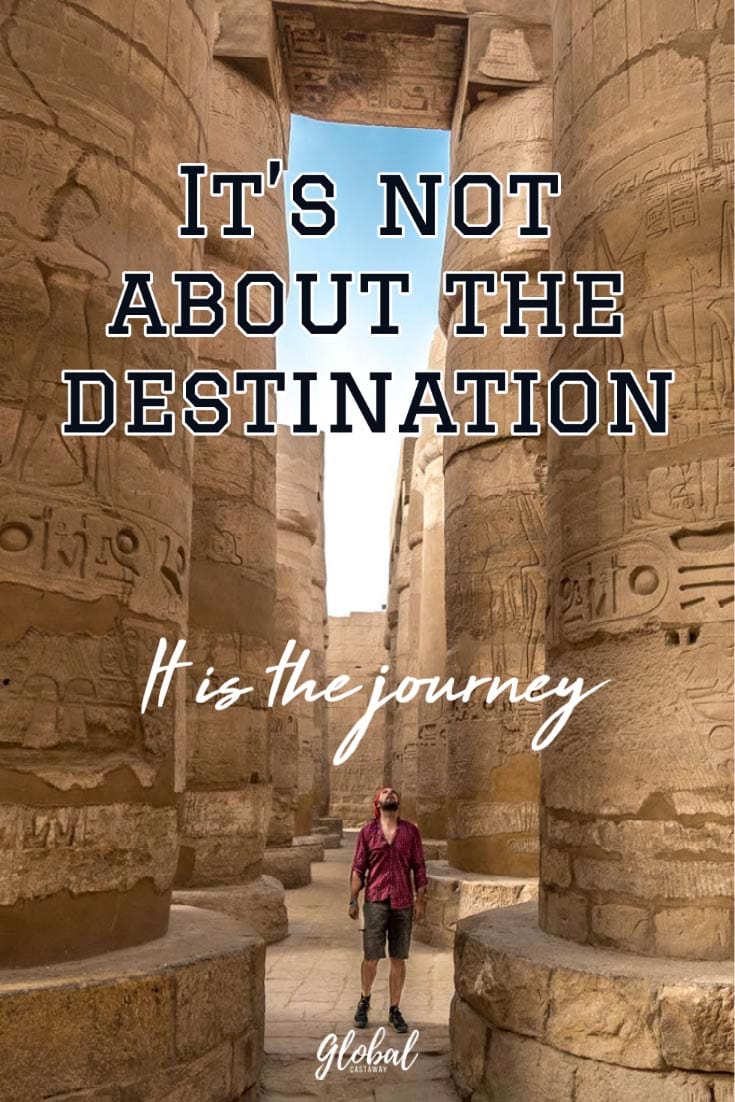 69. "Climb mountains, not so the world can see you, but so you can see the world."
― David McCullough Jr.
70. "Part of the urge to explore is a desire to become lost."
― Tracy Johnston
71. "A journey is like marriage. The certain way to be wrong is to think you control it."
― John Steinbeck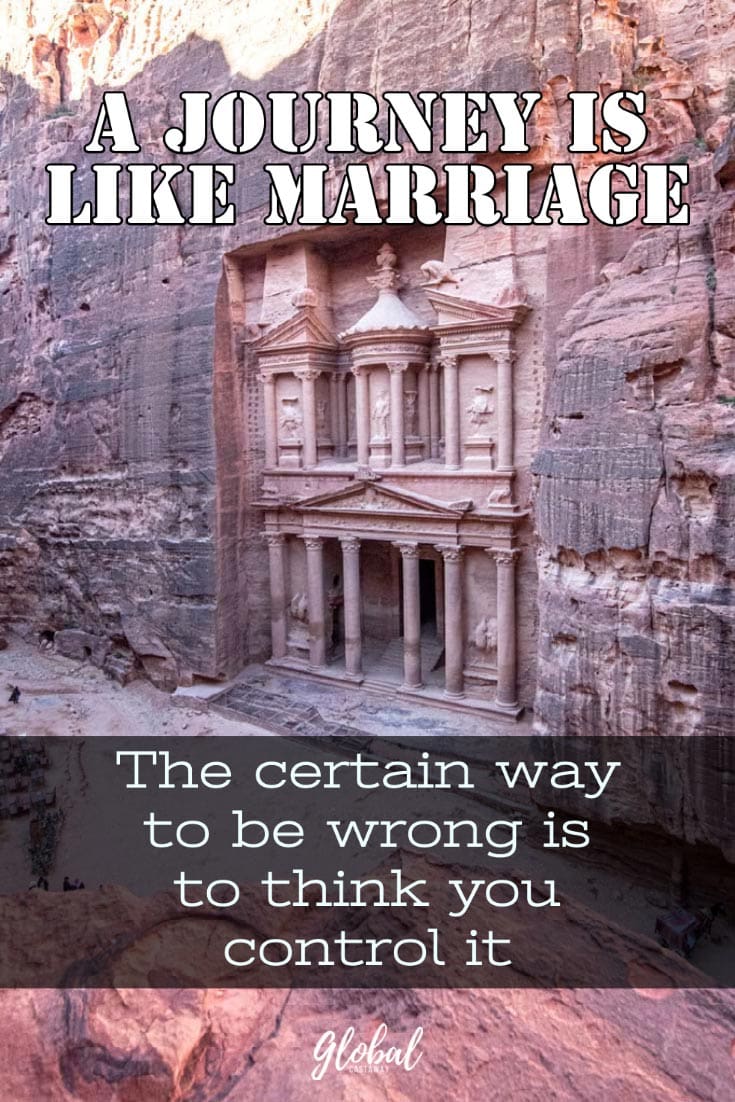 72. "Live life with no excuses, travel with no regret."
― Oscar Wilde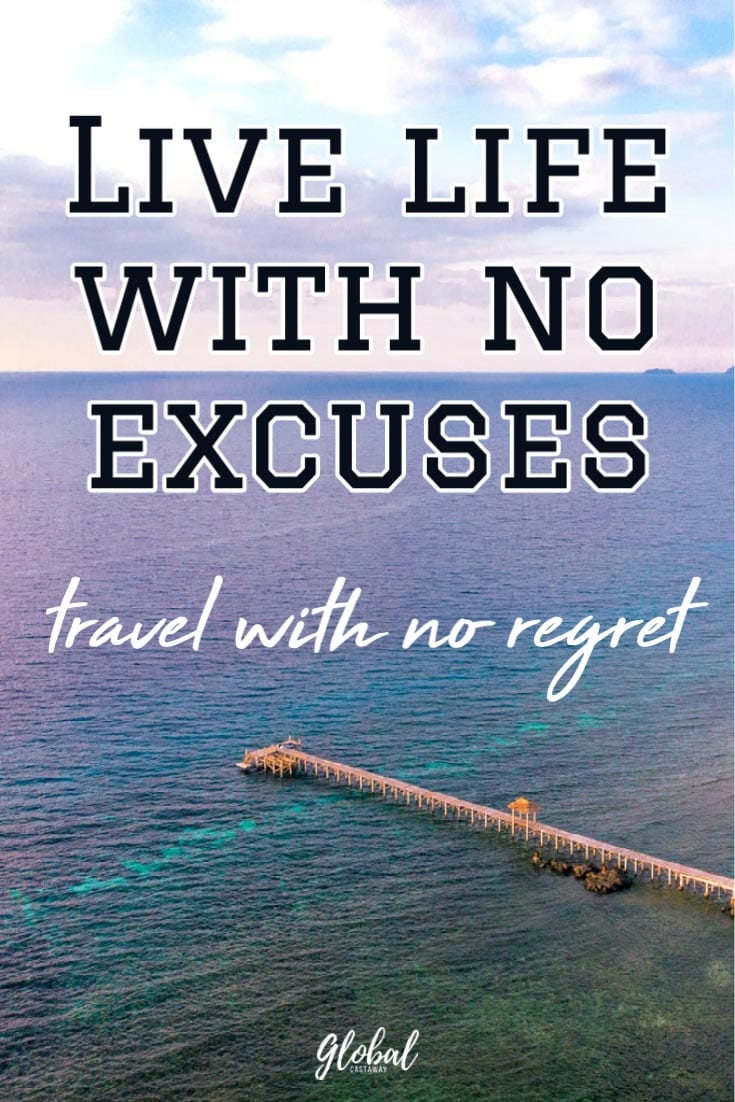 73. "Let's find some beautiful place to get lost."
― Anonymous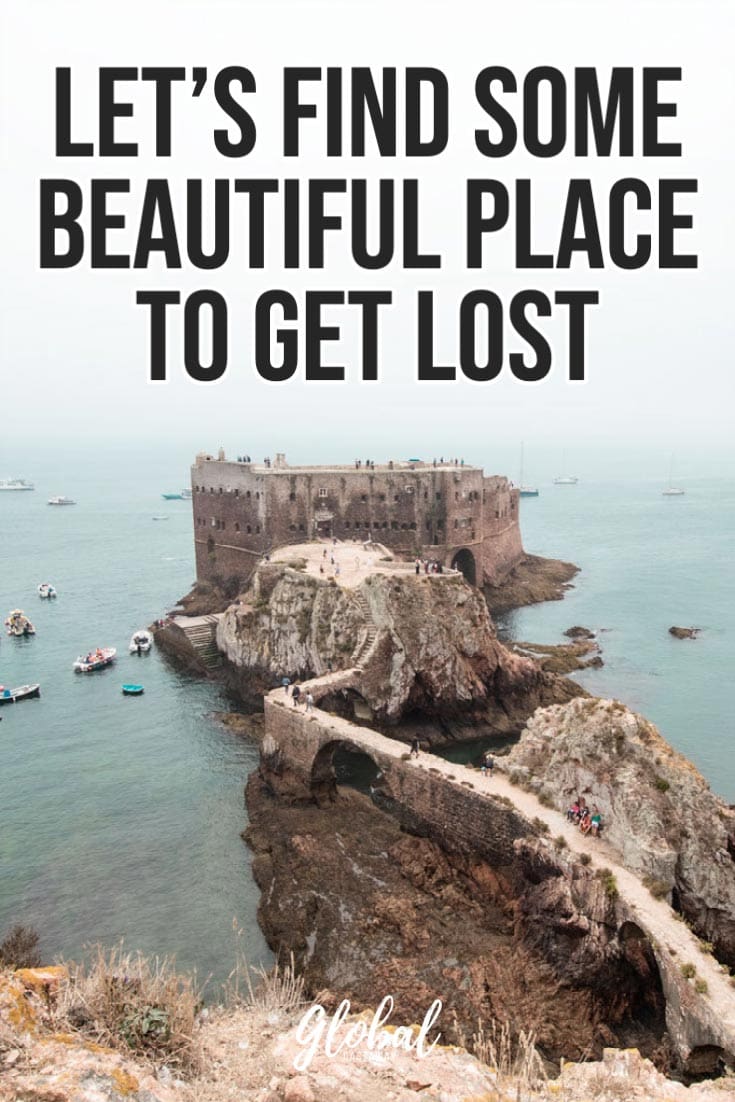 74. "Once a year go some place you've never been before."
― Dalai Lama
75. "Travel is never a matter of money but of courage."
― Paulo Coelho
76. "If you're twenty-two, physically fit, hungry to learn and be better, I urge you to travel – as far and as widely as possible. Sleep on floors if you have to. Find out how other people live and eat and cook. Learn from them – wherever you go."
― Anthony Bourdain
77. "Tourists don't know where they've been, travelers don't know where they're going."
― Paul Theroux
78. "To awaken quite alone in a strange town is one of the pleasantest sensations in the world."
― Freya Stark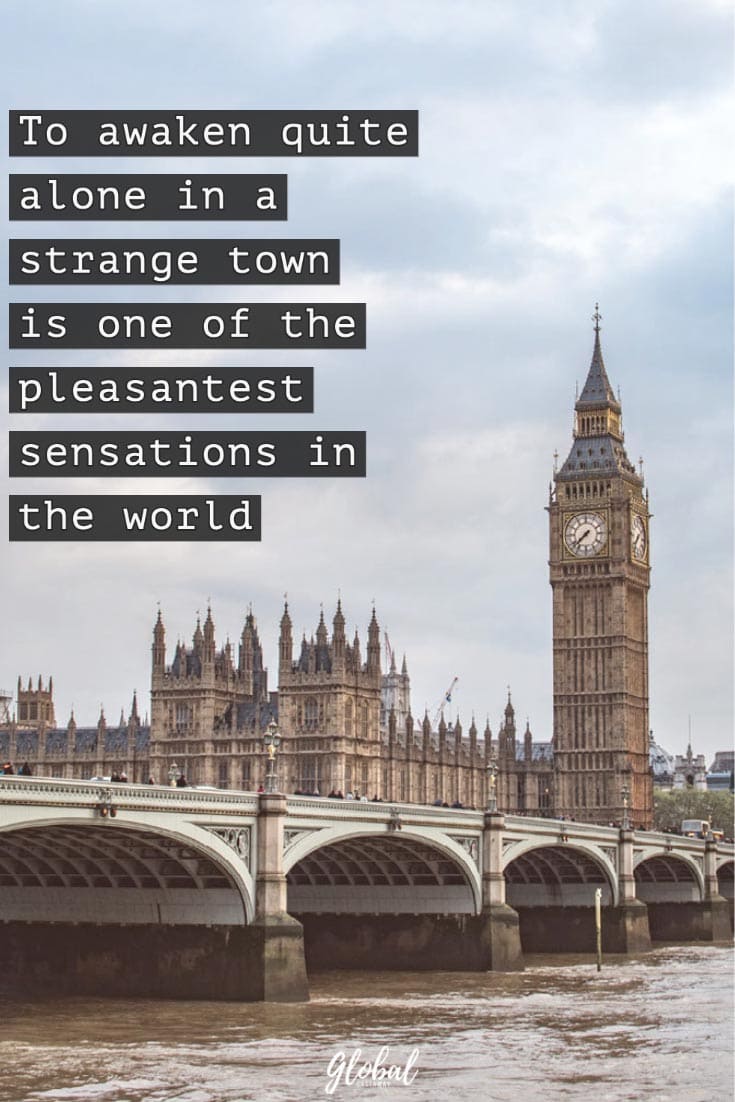 79. "I travel not to go anywhere, but to go. I travel for travel's sake. The great affair is to move."
― Robert Louis Stevenson
80. "I travel not to cross countries off a list, but to ignite passionate affairs with destinations."
― Nyssa P. Chopra
81. Veni, vidi, amavi. I came, I saw, I loved.
― Anonymous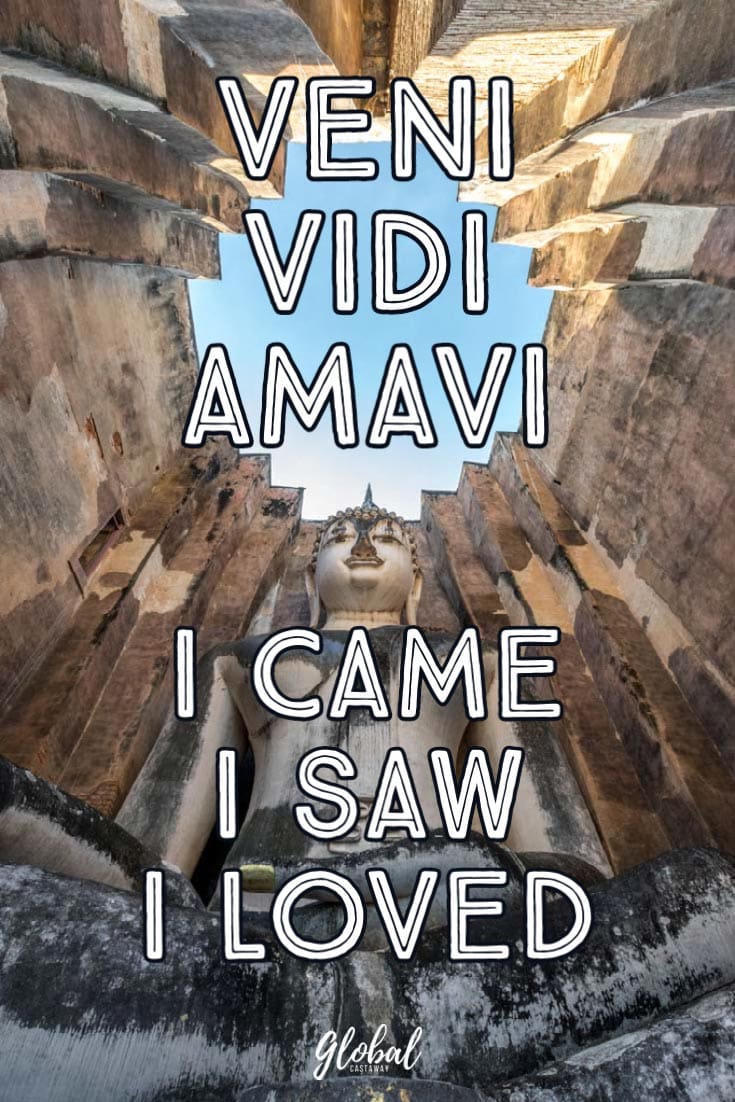 82. "Quit your job, buy a ticket, get a tan, fall in love, never return."
― Anonymous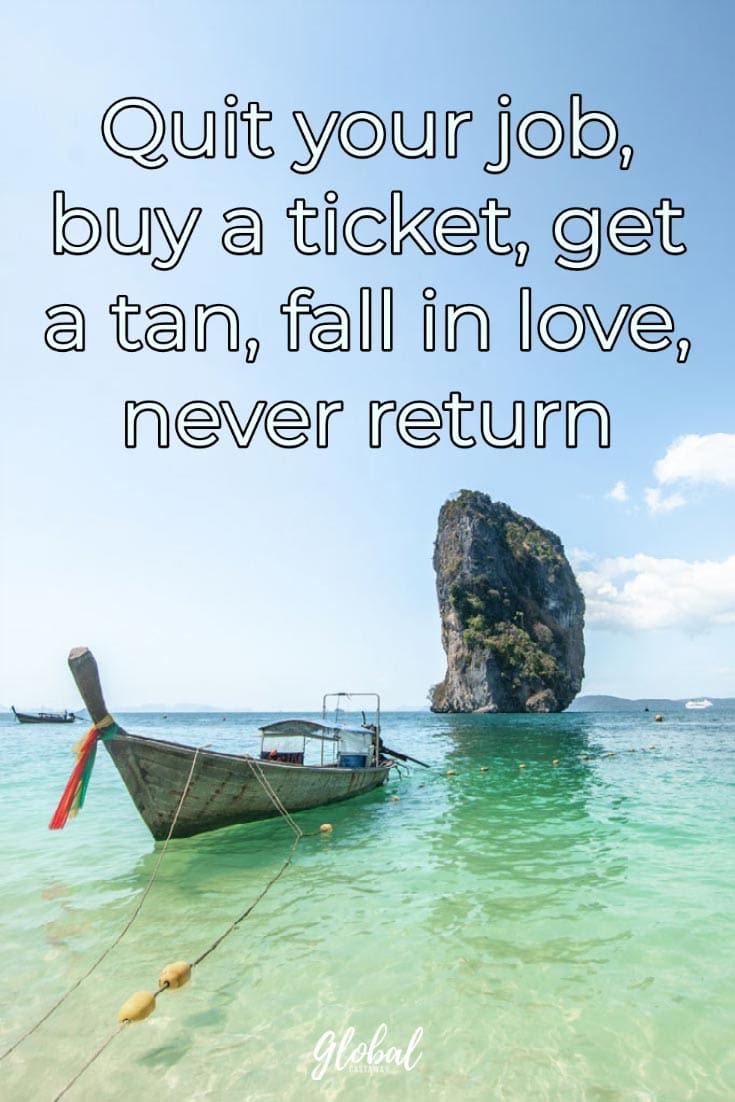 83. "Actually, the best gift you could have given her was a lifetime of adventures."
― Lewis Carroll
84. "If you don't know where you're going, any road will take you there."
― Cheshire Cat
85. "Do you really want to look back on your life and see how wonderful it could have been had you not been afraid to live it?"
― Caroline Myss
86. "Travel is my therapy."
― Anonymous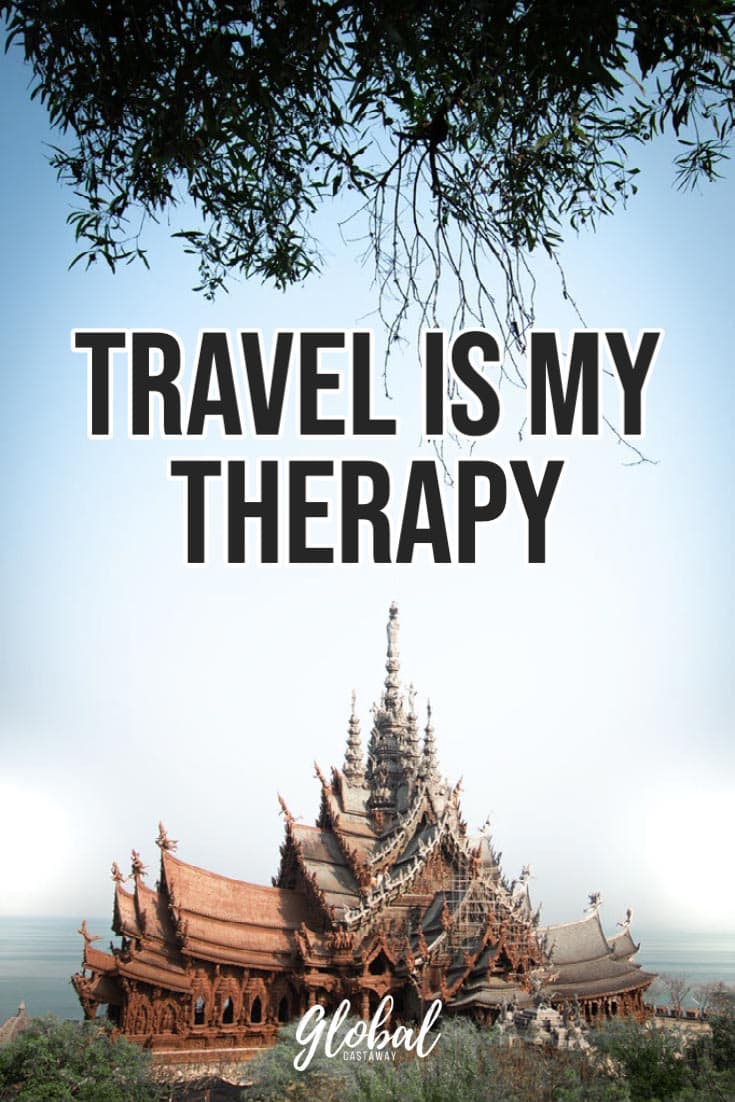 87. "Once the travel bug bites there is no known antidote, and I know that I shall be happily infected until the end of my life."
― Michael Palin
88. "Still, round the corner, there may wait, a new road or a secret gate."
― J. R. R. Tolkien
89. "Our footprints always follow us on days when it's been snowing. They always show us where we've been, but never where we're going."
― Winnie the Pooh
90. "Nothing lasts forever, except the day before you start your vacation."
― Gayland Anderson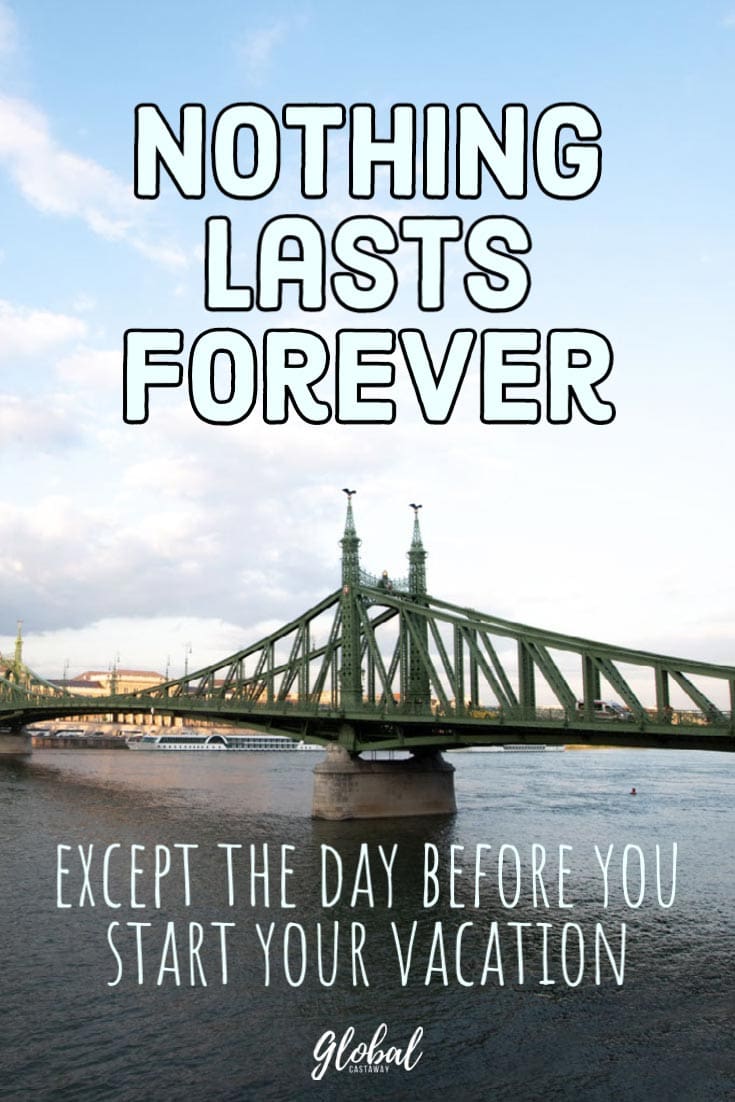 91. "It is a big and beautiful world. Most of us live and die in the same corner where we were born and never get to see any of it. I don't want to be most of us."
― George R. R. Martin
92. "I love to travel, but hate to arrive."
― Albert Einstein
93. "Not until we are lost do we begin to find ourselves."
― Henry David Thoreau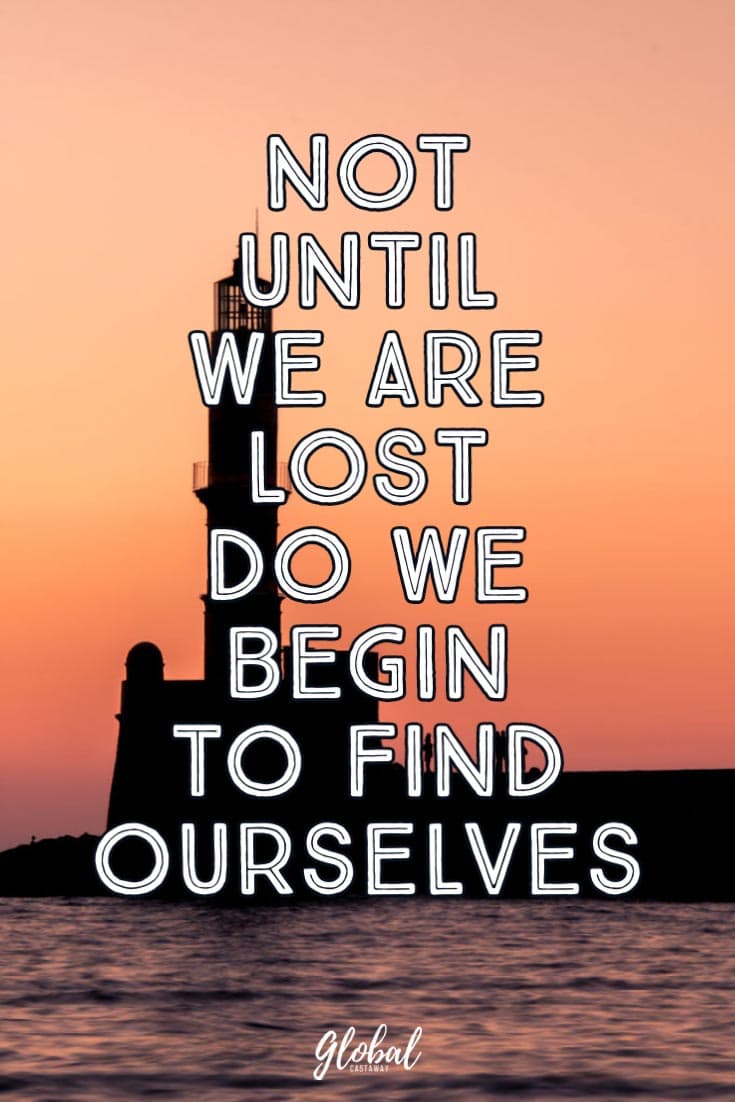 94. "Wandering re-establishes the original harmony which once existed between man and the universe."
― Anatole France
95. "To my mind, the greatest reward and luxury of travel is to be able to experience everyday things as if for the first time, to be in a position in which almost nothing is so familiar it is taken for granted."
― Bill Bryson
96. "So much of who we are is where we have been."
― William Langewiesche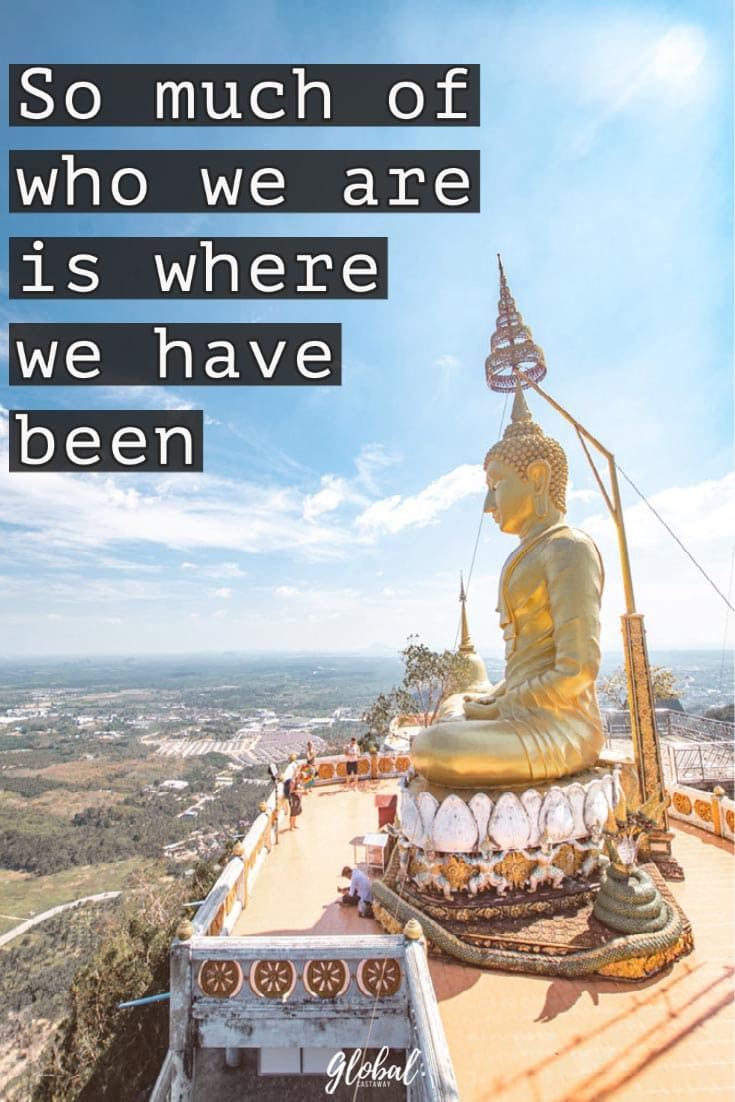 97. "Somewhere on your journey don't forget to turn around and enjoy the view."
― Anonymous
98. "Don't tell me how educated you are, tell me how much you traveled."
― Mohammed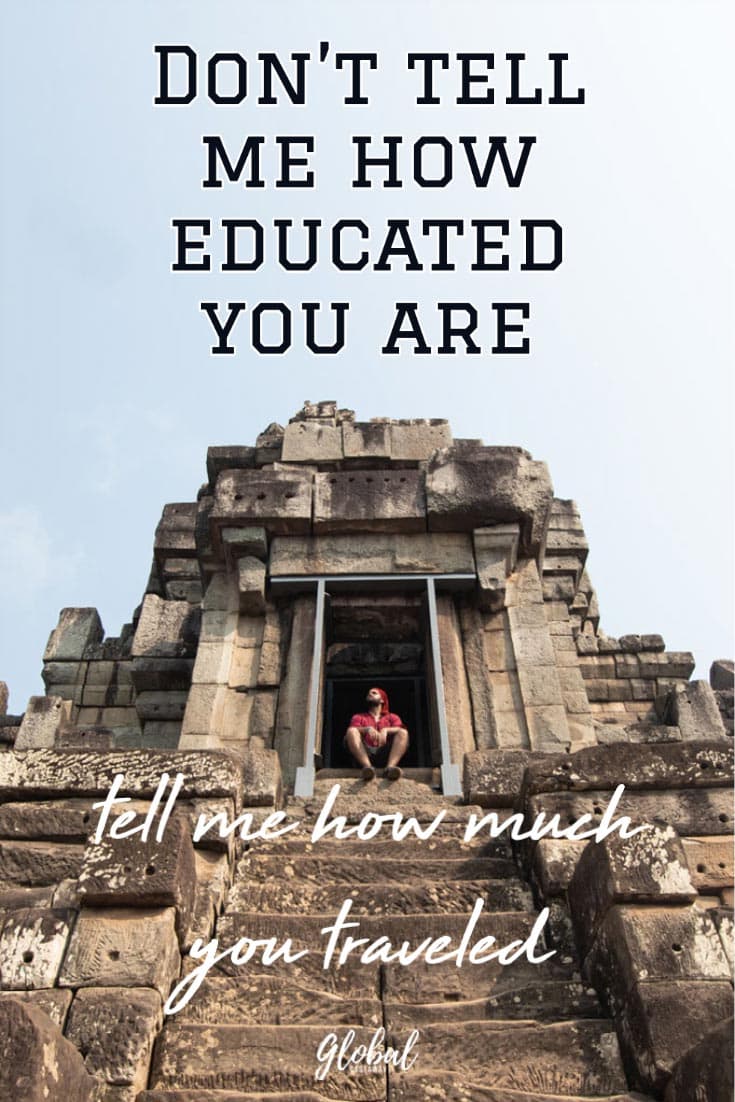 99. "No one realizes how beautiful it is to travel until he comes home and rests his head on his old, familiar pillow."
― Lin Yutang
100. "He who does not travel does not know the value of men."
― Moorish proverb
101. "You will never be completely at home again, because part of your heart always will be elsewhere. That is the price you pay for the richness of loving and knowing people in more than one place."
― Miriam Adeney
102. "Travelling is like flirting with life. It's like saying, 'I would stay and love you, but I have to go; this is my station."
― Lisa St Aubin de Terán
And if you need some extra inspiration, you can check my awesome adventure quotes, mountain quotes or the Paris, London and Rome quote collections!
That's all from me, I hope you enjoyed my collection of inspirational travel quotes!
————————————
If you haven't planned your trip there yet, find out how I plan my trips!
————————————
Those quotes pushed me to embark on a quest around the world. See my impossible bucket list of 1700+ adventures!

What's your favourite travel quote?
---
Some of the above are affiliate links and I will earn a percentage of the sale if you purchase through them at no extra cost to you. This helps keep my site running – so thanks in advance for your support!