Nothing encapsulates better the greatness of nature like the mountains. The lonely giants have this ability to silence every thought in your head and touch your soul. Since you can't be in the mountains all the time (there are bears, you know), I have collected a vast collection of mountain quotes that will teleport you there instantly.
Аnd if you are looking for quotes about mountains because you just got back from your journey and need a cool capture for your Instagram photo, no worries. I have a whole Instagram mountain captions section where you'll surely find the best one for you.
Best Mountain Quotes
I'm not sure if those are the best quotes about mountains (it's a bit subjective), but those are certainly my favorite ones. They manage to depict the towering beauty of the lonely giants and this special feeling you get when you wander around their magnificent peaks.
1 – "Somewhere between the bottom of the climb and the summit is the answer to the mystery why we climb."
– Greg Child
2 – "Climb the mountain not to plant your flag, but to embrace the challenge, enjoy the air and behold the view. Climb it so you can see the world, not so the world can see you."
– David McCullough Jr.
3 – "Today is your day! Your mountain is waiting, So… get on your way!"
– Dr. Seuss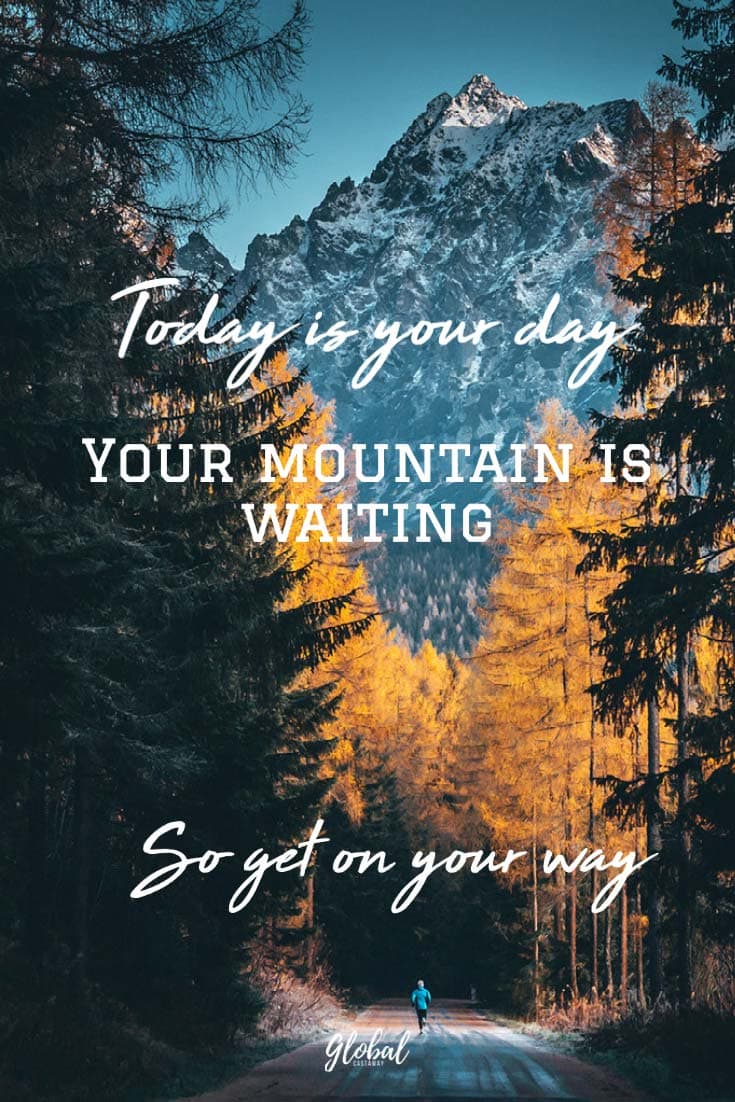 4 – "I've realized that at the top of the mountain, there's another mountain."
– Andrew Garfield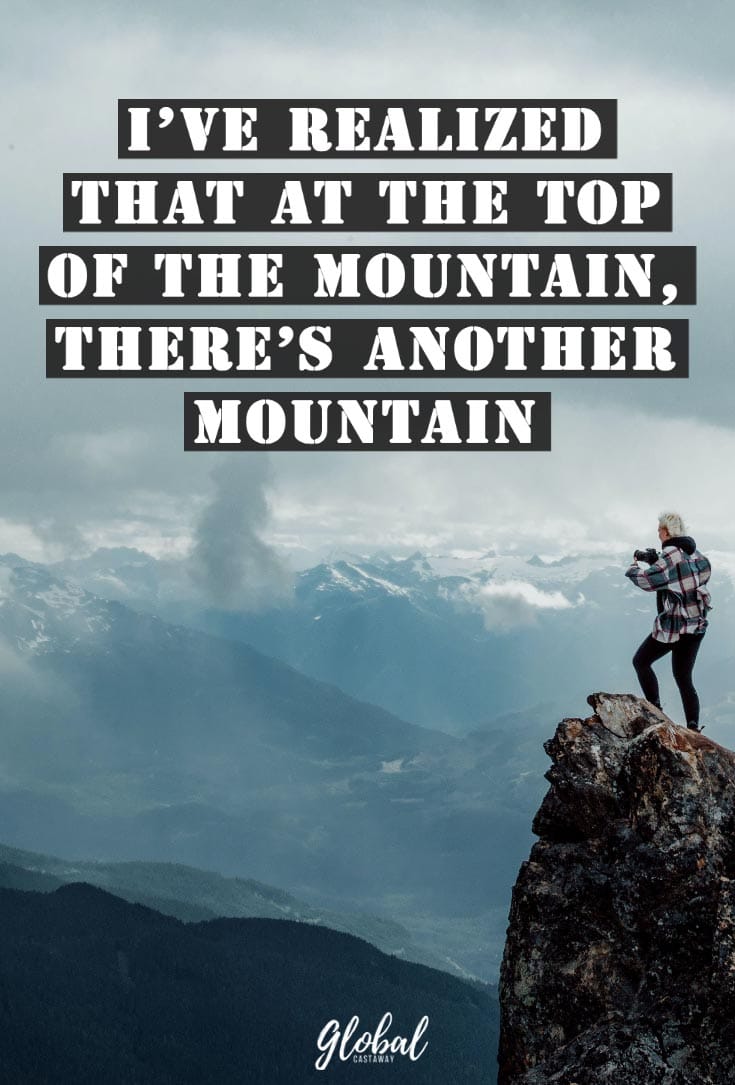 5 – "Everyone wants to live on top of the mountain, but all the happiness and growth occurs while you're climbing it."
– Andy Rooney
6 – "So this was what a mountain was like, the same as a person: the more you know, the less you fear."
– Wu Ming-Yi
7 – "Some men see mountains as obstacles. Others as a canvas."
– Richard Paul Evans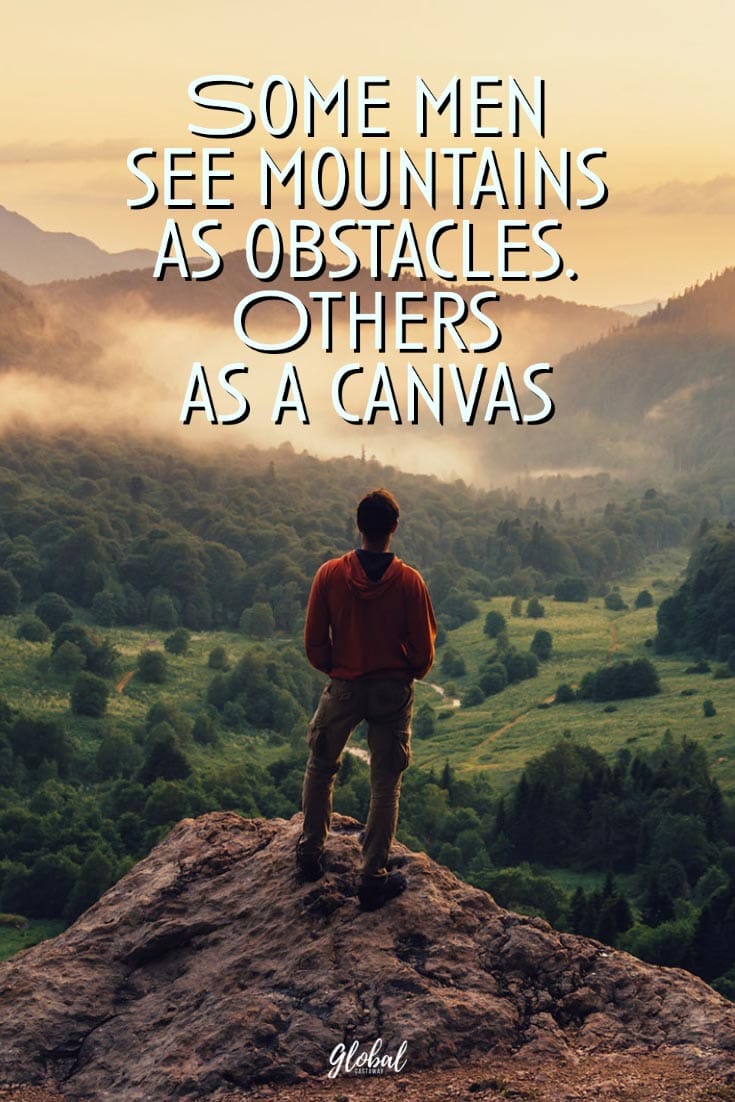 8 – "Life sucks a lot less when you add mountain air, a campfire and some peace and quiet."
– Brooke Hampton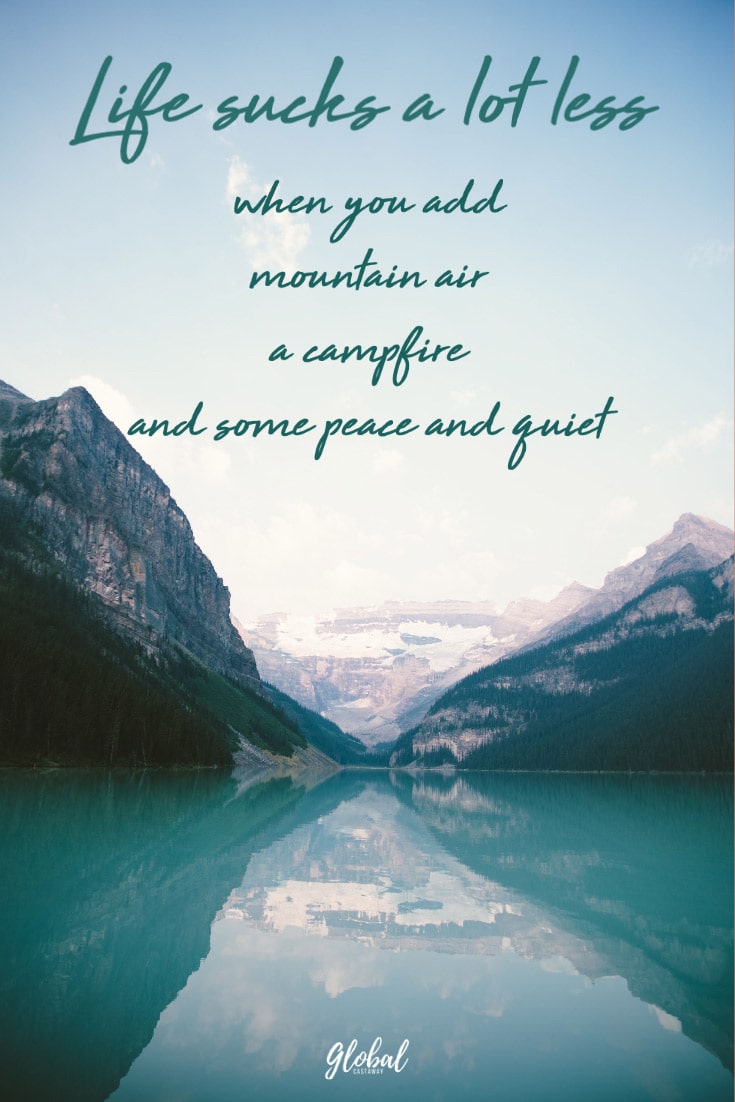 9 – "The mountains whisper for me to wander; my soul hikes to the call."
– Angie Weiland-Crosby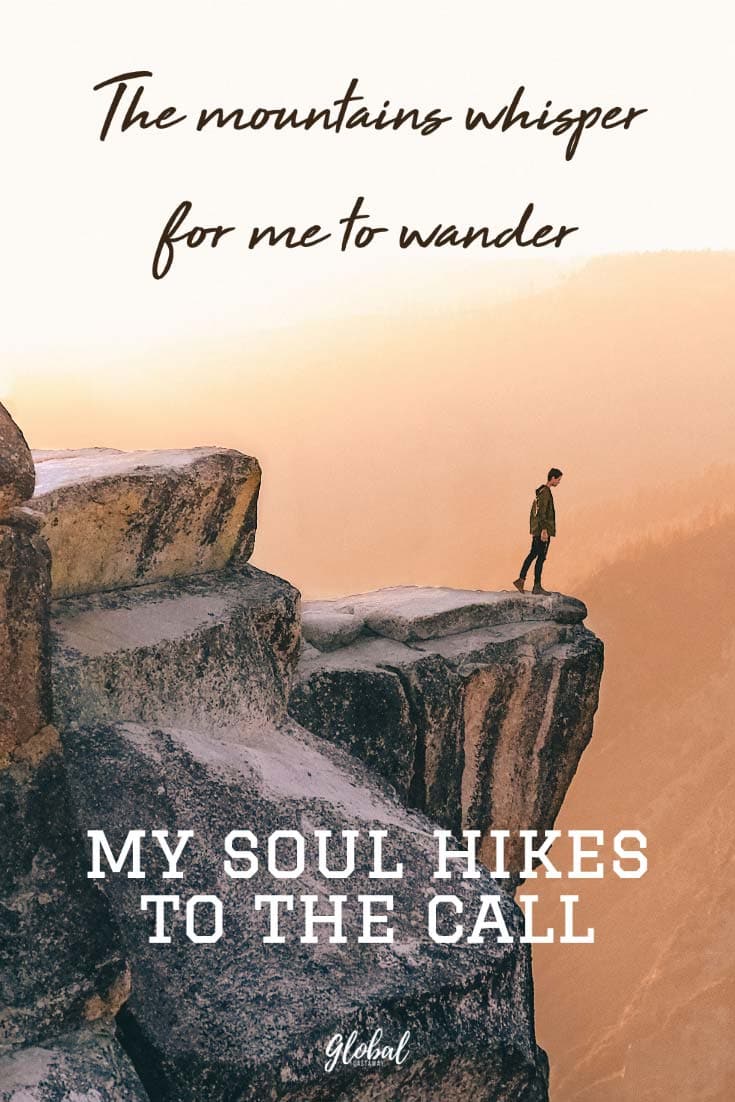 10 – "It's not the mountain we conquer, but ourselves."
– Sir Edmund Hillary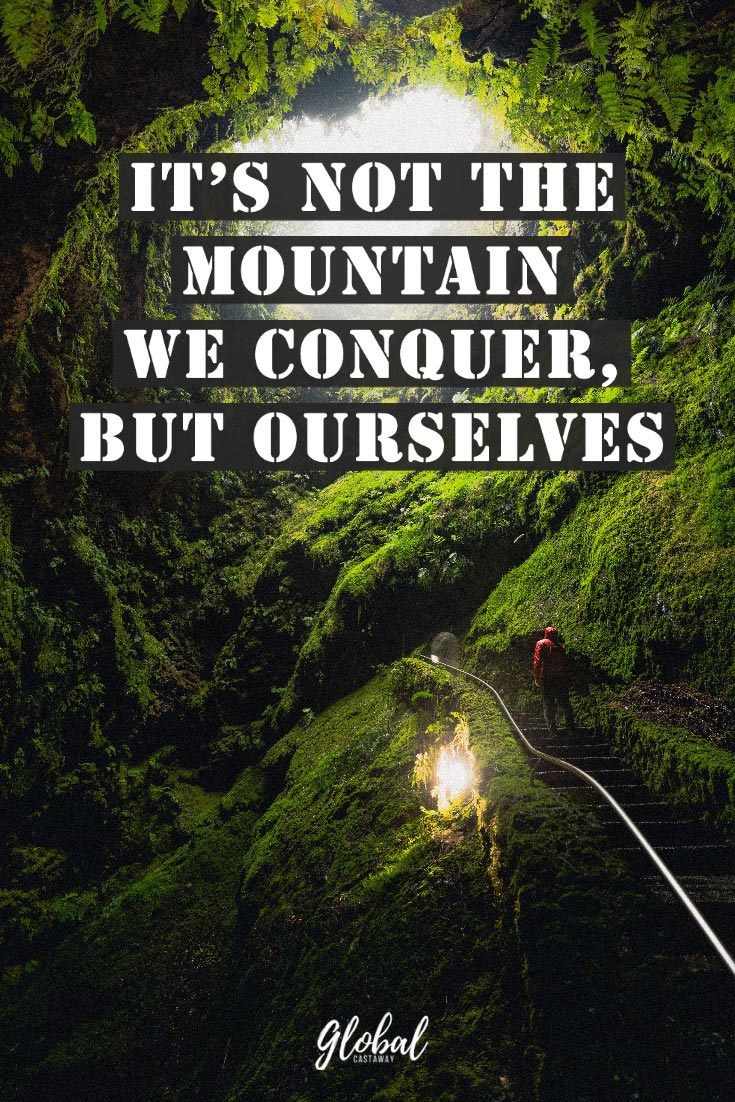 Inspirational Mountain Quotes
This section of mountain quotes will elevate your spirit and inspire you to do great things. Here mountains often represent not the physical marvels of nature but life struggles and challenges.
11 – "Never measure the height of a mountain until you reach the top. Then you will see how low it was."
– Dag Hammarskjold
12 – "Only those who will risk going too far can possibly find out how far they can go."
– T.S. Eliot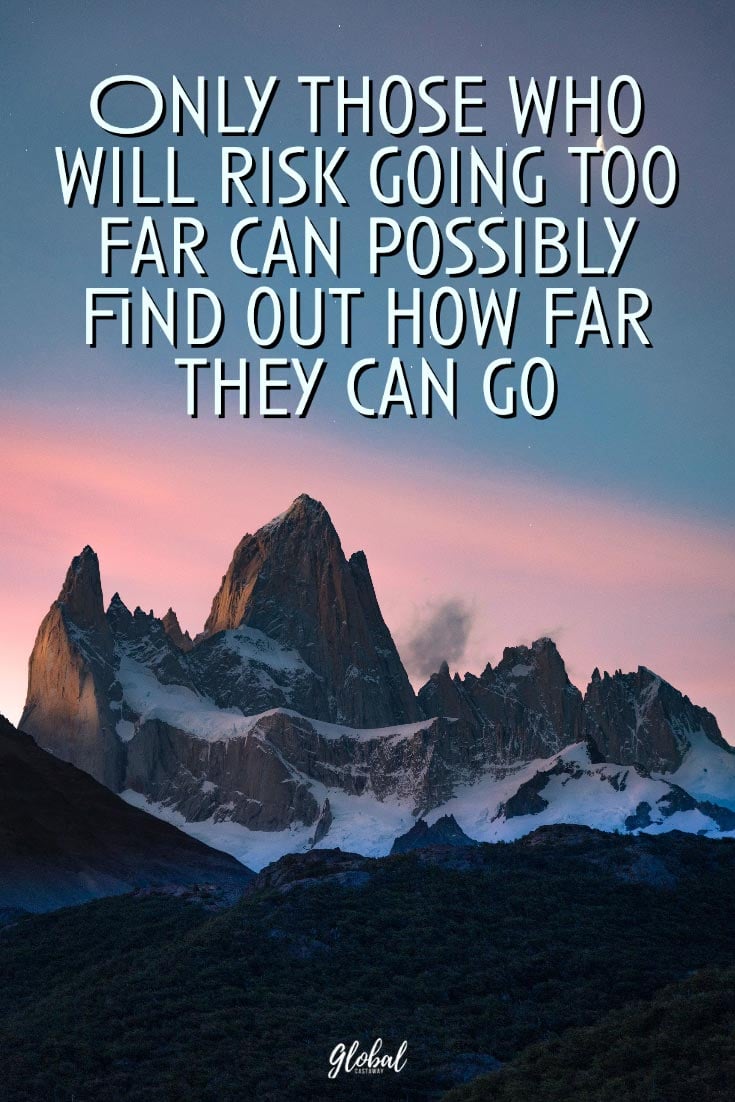 13 – "You cannot stay on the summit forever; you have to come down again. So why bother in the first place? Just this: What is above knows what is below, but what is below does not know what is above. One climbs, one sees. One descends, one sees no longer, but one has seen."
– Rene Daumal
14 – "May your mountains rise into and above the clouds."
– Edward Abbey
15 – "Each fresh peak ascended teaches something."
– Sir Martin Conway
16 – "Life's a bit like mountaineering – never look down."
– Edmund Hillary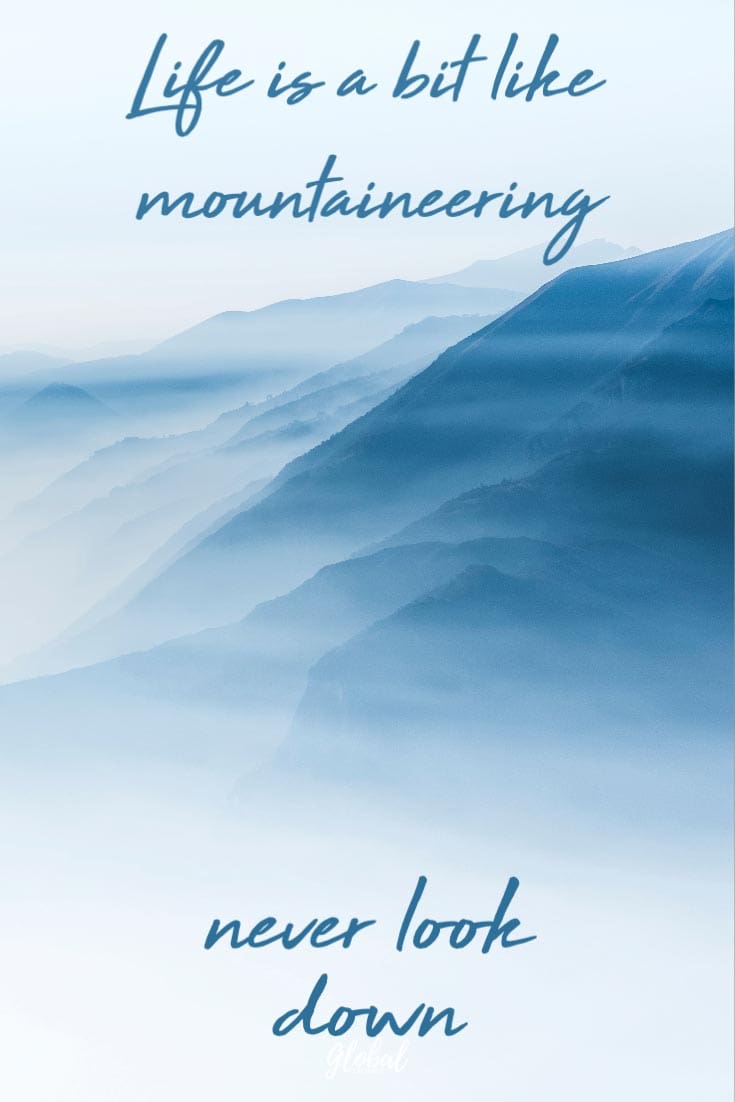 17 – "You keep putting one foot in front of the other, and then one day you look back and you've climbed a mountain."
– Tom Hiddleston
18 – "Without mountains, we might find ourselves relieved that we can avoid the pain of the ascent, but we will forever miss the thrill of the summit. And in such a terribly scandalous trade-off, it is the absence of pain that becomes the thief of life."
– Craig D. Lounsbrough
19 – "The deepest sea has a bottom, the highest mountain has a summit."
– Chinese Proverb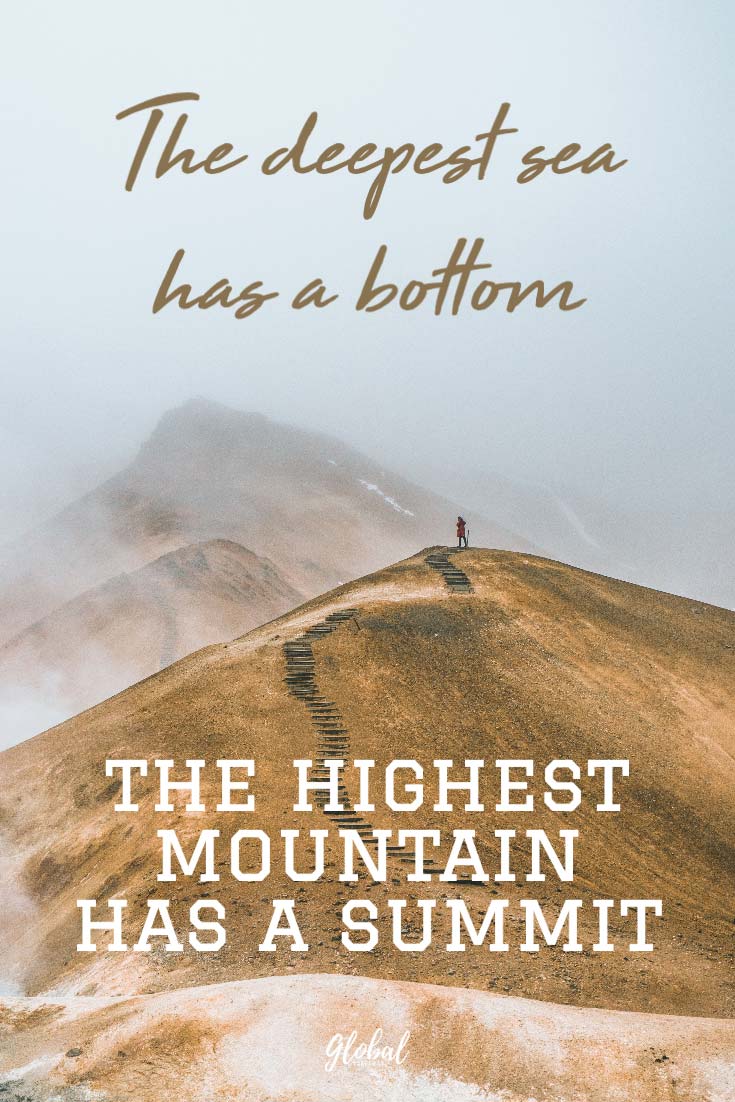 20 – "May your dreams be larger than mountains and may you have the courage to scale their summits."
– Harley King
21 – "The higher you climb on the mountain, the harder the wind blows."
– Sam Cummings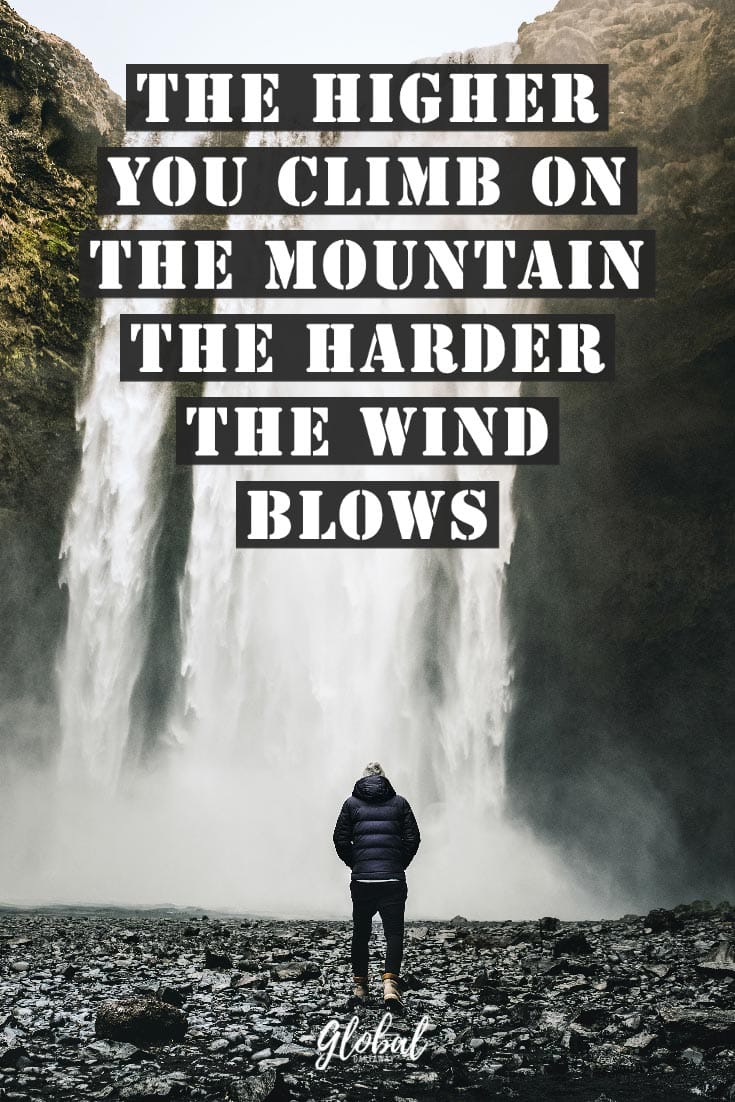 22 – "Always be thankful for the little things… even the smallest mountains can hide the most breathtaking views!"
– Nyki Mack
23 – "It isn't the mountain ahead that wears you out; it's the grain of sand in your shoe."
– Robert W. Service
24 – "I'm always looking for a new challenge. There are a lot of mountains to climb out there. When I run out of mountains, I'll build a new one."
– Sylvester Stallone
25 – "Great things are done when men and mountains meet."
– William Blake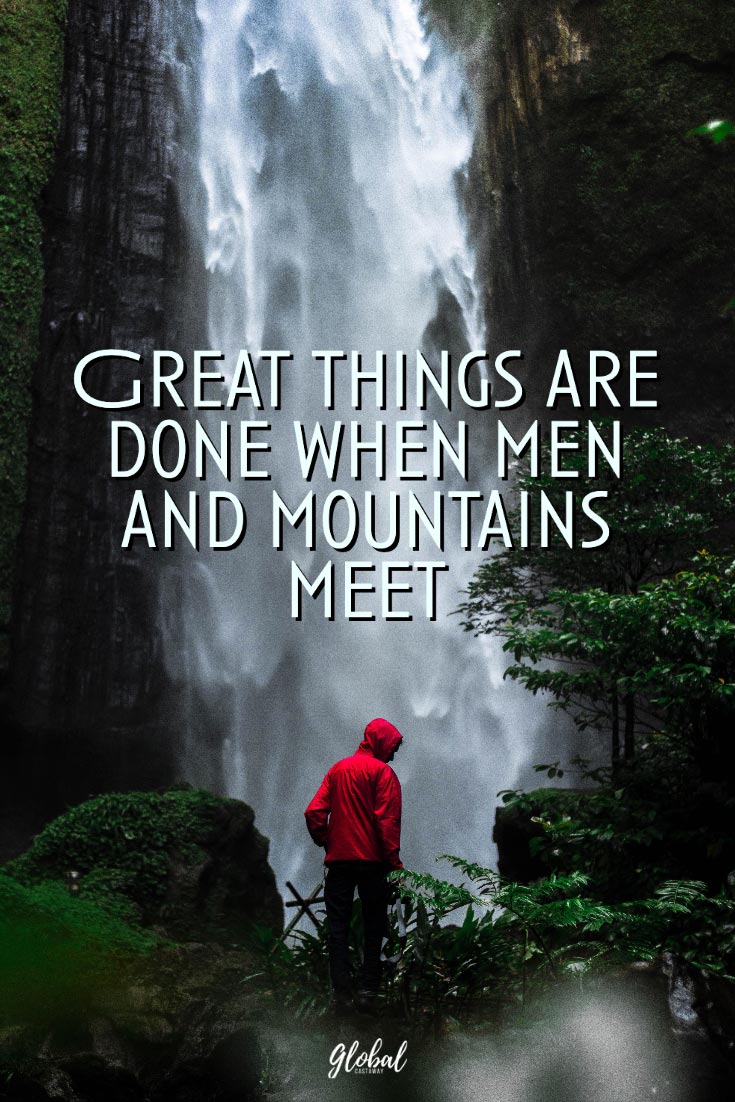 26 – "Over every mountain, there is a path, although it may not be seen from the valley."
– Theodore Roethke
27 – "If you are faced with a mountain, you have several options. You can climb it and cross to the other side. You can go around it. You can dig under it. You can fly over it. You can blow it up. You can ignore it and pretend it's not there. You can turn around and go back the way you came. Or you can stay on the mountain and make it your home."
– Vera Nazarian
28 – "The farthest mountain is the one you think you can never reach and it may even be just by the side of you!"
– Mehmet Murat ildan
29 – "Earth and sky, woods and fields, lakes and rivers, the mountain and the sea, are excellent schoolmasters, and teach some of us more than what we could learn from books."
– John Lubbock
30 – "The choices we make lead up to actual experiences. It is one thing to decide to climb a mountain. It is quite another to be on top of it."
– Herbert A. Simon
31 – "The only Zen you can find on the tops of mountains is the Zen you bring up there. "
– Robert M. Pirsig
32 – "It is better to master one mountain than a thousand foothills."
– William Arthur Ward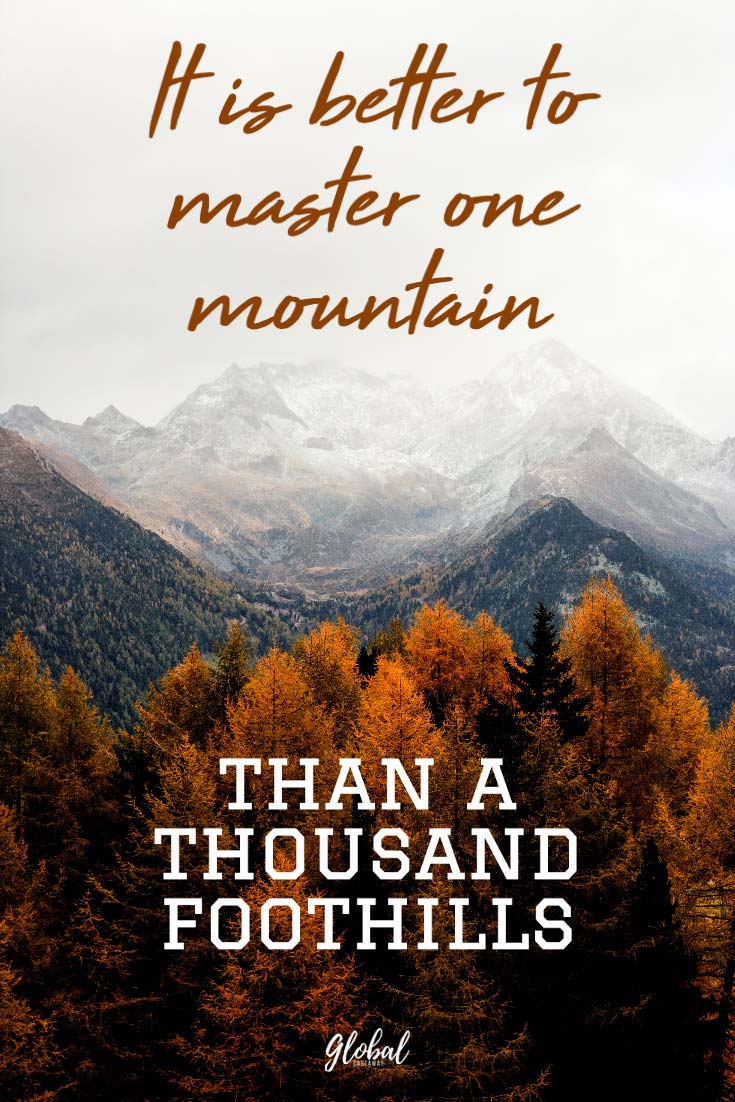 33 – "No matter how tall the mountain is, it cannot block the sun."
– Chinese Proverb
John Muir Quotes About Mountain
John Muir was a 19th-century author and environmentalist also known as "John of the Mountains" and "Father of the National Parks". He spent his whole life exploring mountain peaks and created one of the best mountain quotes there are.
34 – "I am losing precious days. I am degenerating into a machine for making money. I am learning nothing in this trivial world of men. I must break away and get out into the mountains to learn the news."
– John Muir
35 – "In every walk with nature one receives far more than he seeks."
– John Muir
36 – "The mountains are calling and I must go."
– John Muir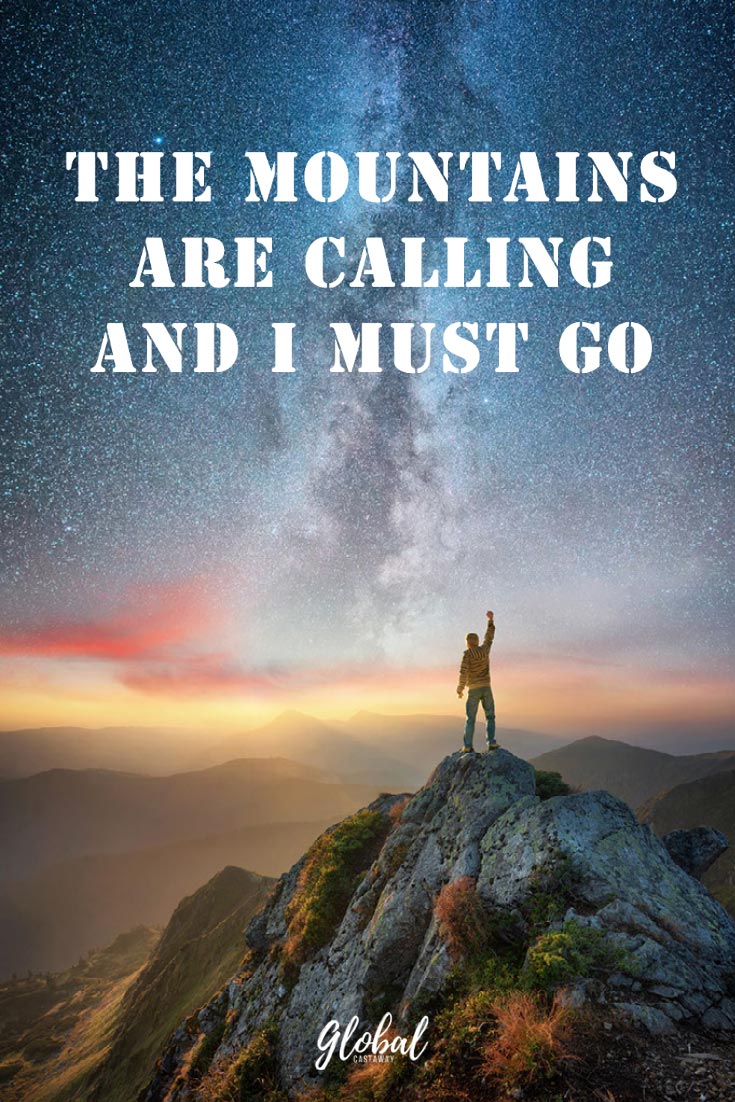 37 – "Into the mountains I go to lose my mind and find my soul."
– John Muir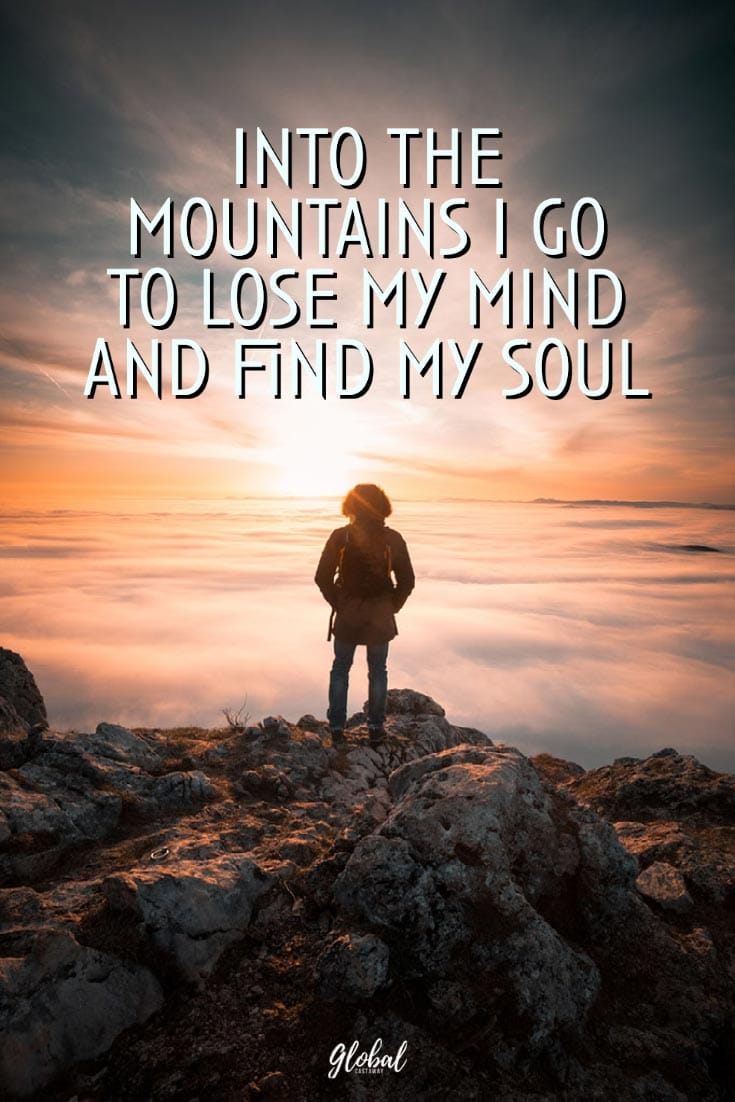 38 – "Thousands of tired, nerve-shaken, over-civilized people are beginning to find out that going to the mountains is going home; that wildness is a necessity."
– John Muir
39 – "We are now in the mountains and they are in us, kindling enthusiasm, making every nerve quiver, filling every pore and cell of us."
– John Muir
40 – "Society speaks and all men listen, mountains speak and wise men listen."
– John Muir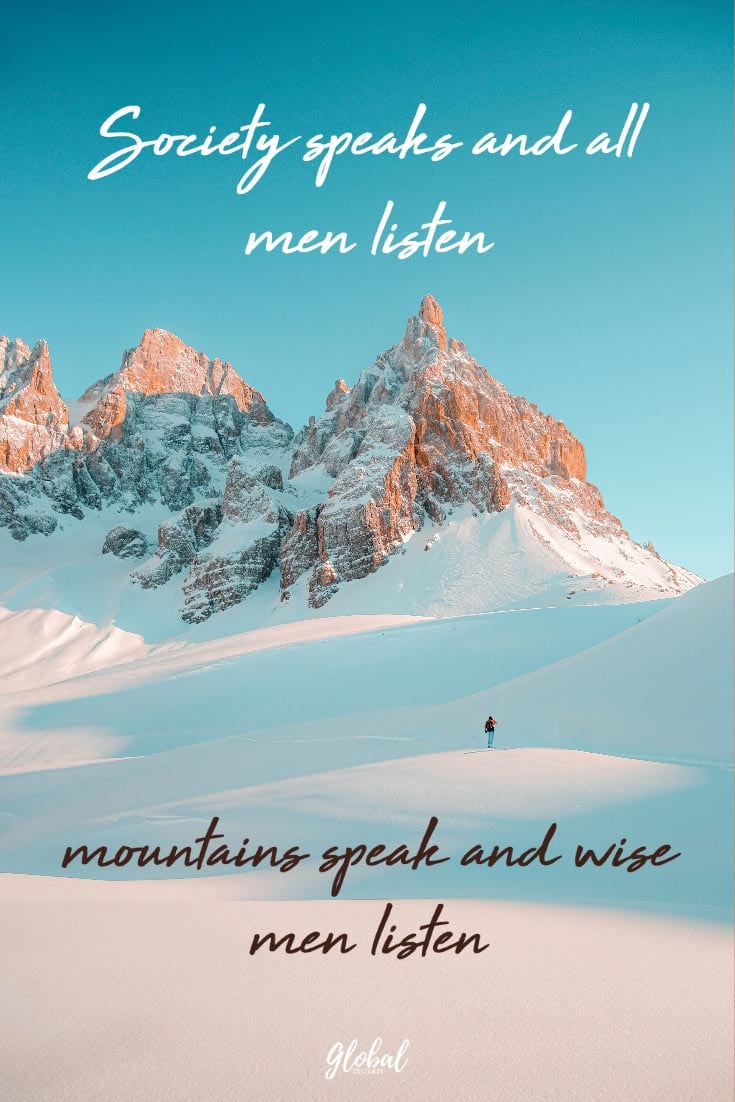 41 – "Climb the mountains and get their good tidings."
– John Muir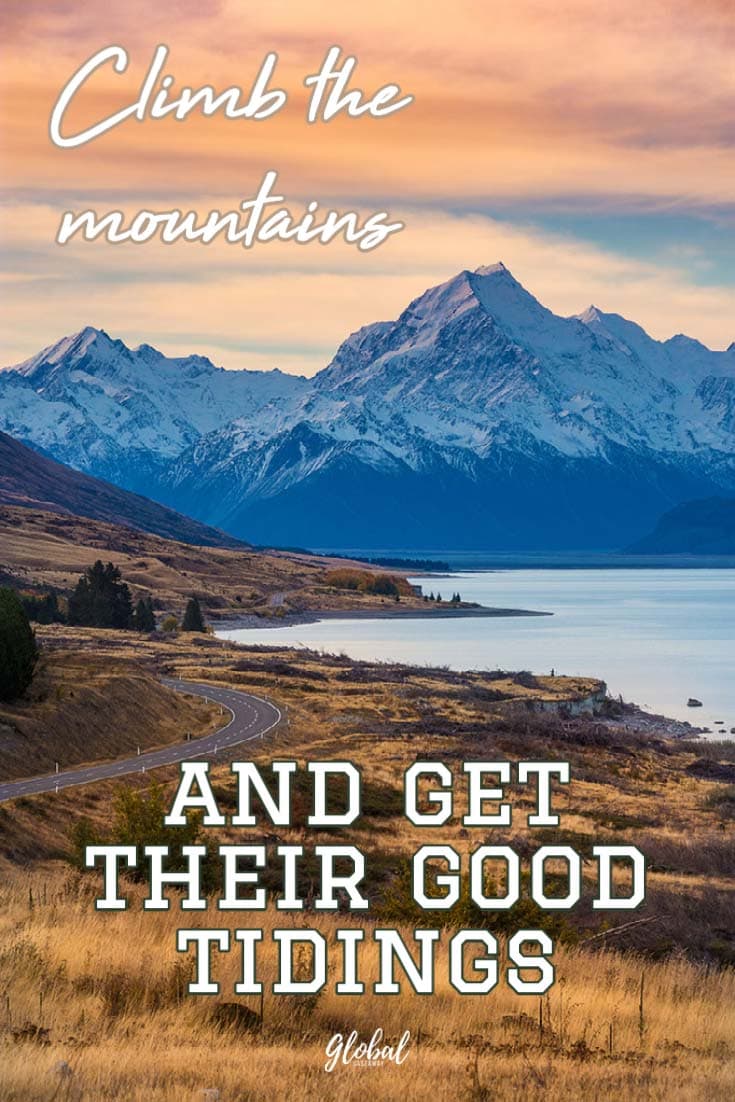 42 – "You are not in the mountains. The mountains are in you."
– John Muir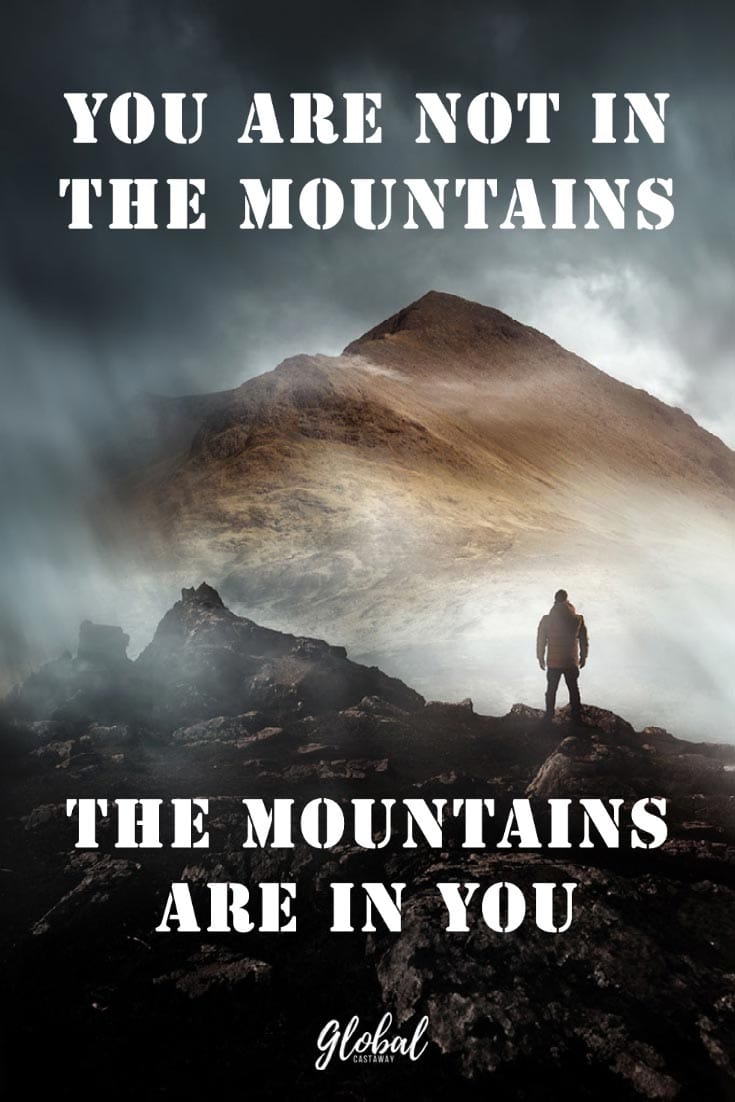 43 – "Keep close to Nature's heart… and break clear away, once in a while, and climb a mountain or spend a week in the woods. Wash your spirit clean."
– John Muir
Short Quotes About Mountains
The following short mountain quotes are great for Instagram captions. If you can't find the best for your photo, scroll a bit more and you'll find even more caption ideas.
44 – "Mountains draw you to a deeper place in yourself."
– Joan Bauer
45 – "Mountains are where heaven meets earth."
– Anita Diament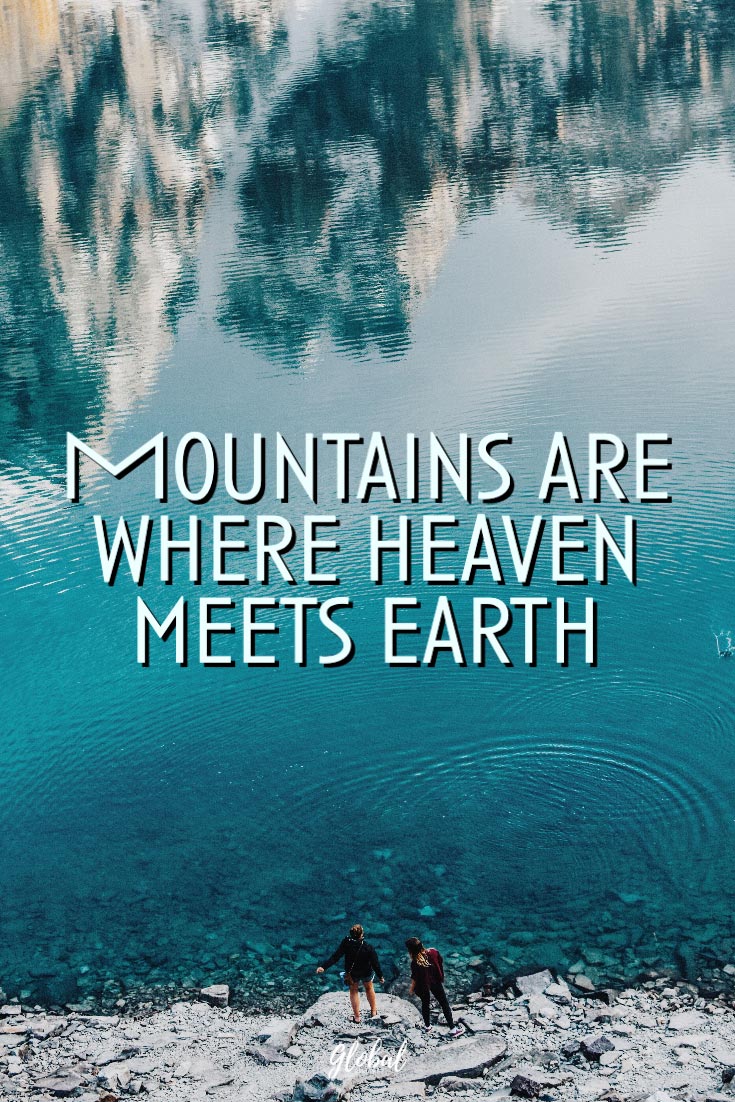 46 – "The climb speaks to our character, but the view, I think, to our souls."
– Lori Lansens
47 – "In the mountains, there are only two grades: You can either do it, or you can't."
– Rusty Baille
48 – "Nothing lives long, Only the earth and mountains."
– Dee Brown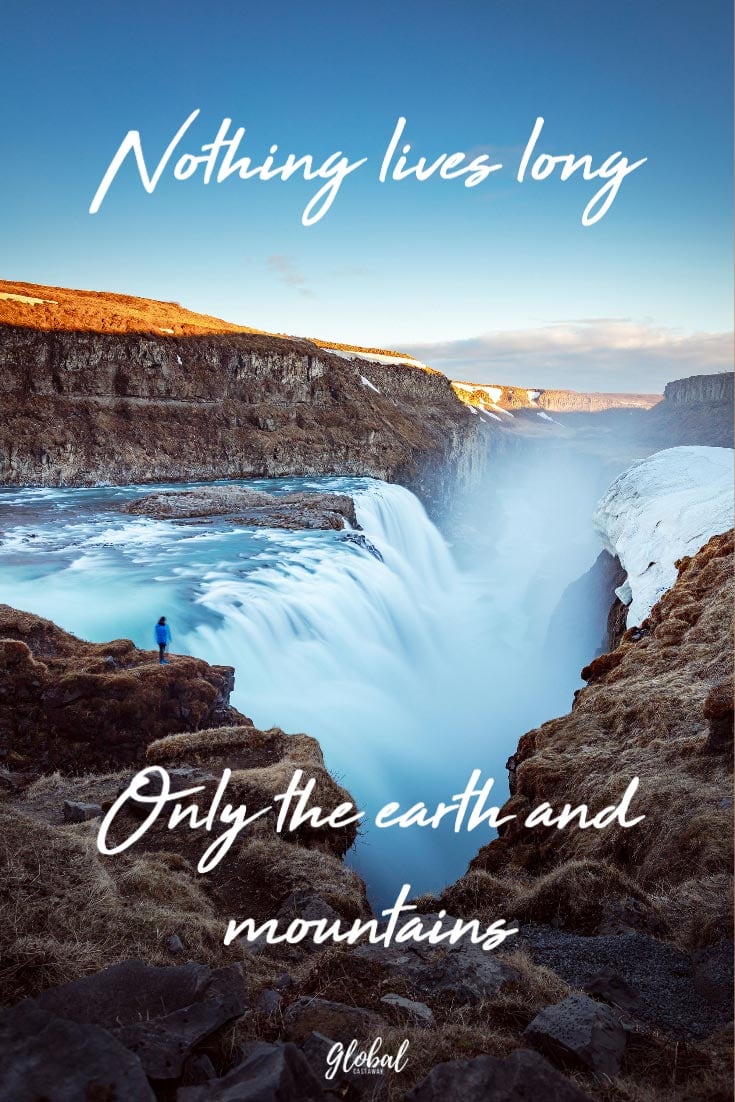 49 – "The mountains themselves call us into greater stories."
– Donald Miller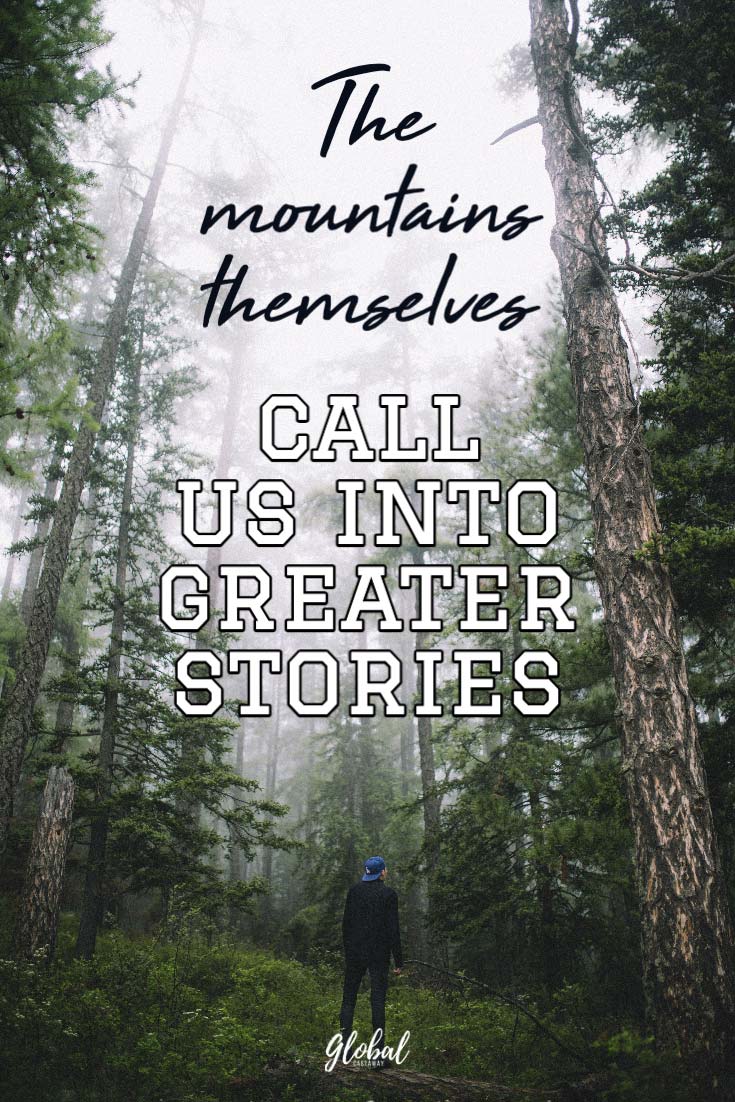 50 – "The sun shines brightest from the peaks of mountains."
– Unknown
51 – "Mountains are the beginning and end of all natural scenery."
– John Ruskin
52 – "I learn something every time I go into the mountains."
– Michael Kennedy
53 – "Every mountain top is within reach if you just keep climbing."
– Barry Finlay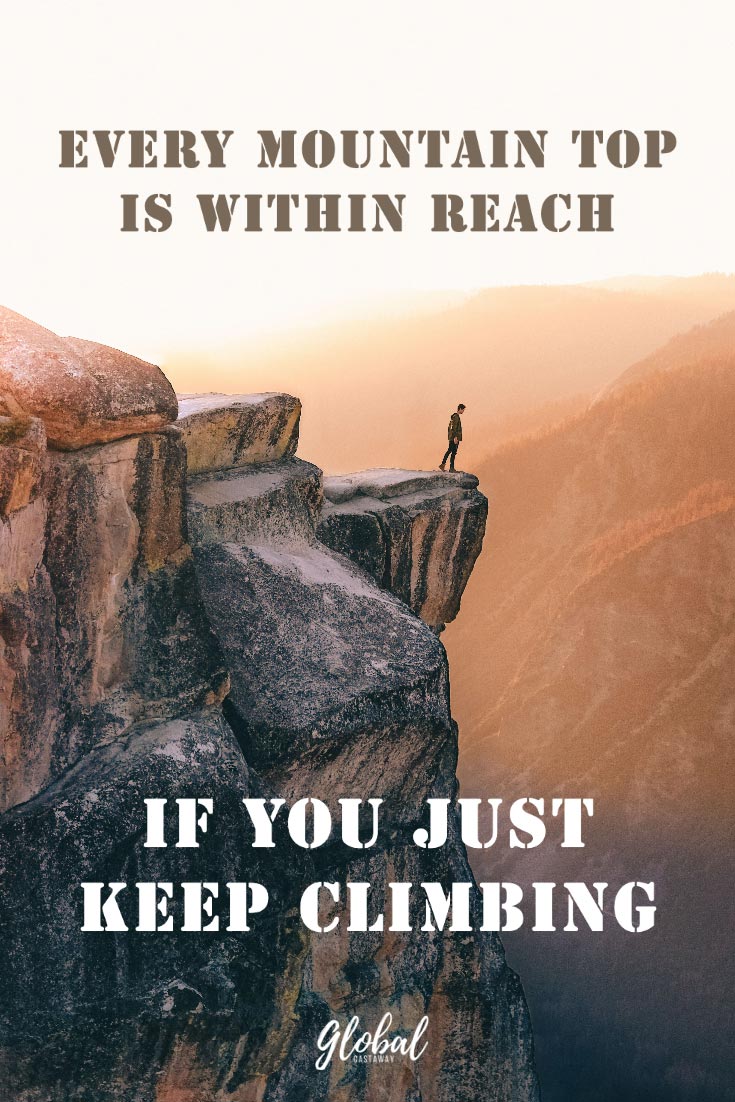 54 – "Mountains define you. You cannot define them."
– May Sarton
55 – "When preparing to climb a mountain – pack a light heart."
– Dan May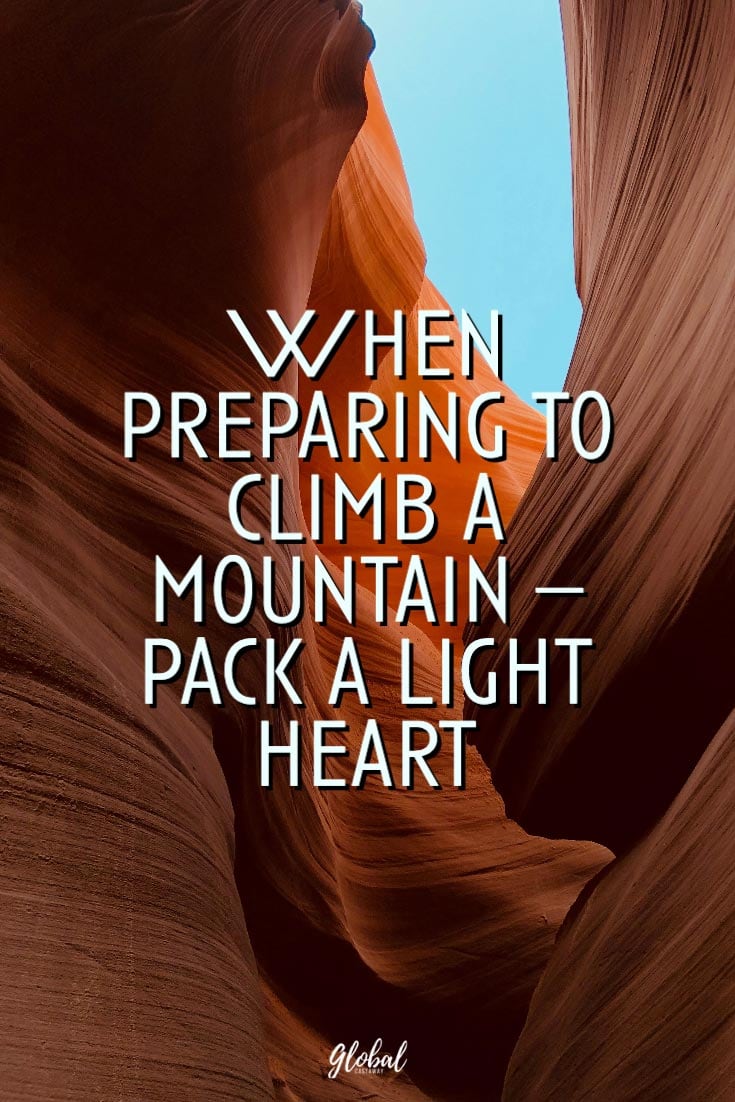 56 – "The pure, dry mountain air is the elixir of life."
– Isabella Bird
57 – "The violets in the mountains have broken the rocks."
– Tennessee Williams
58 – "The cliche is that life is a mountain. You go up, reach the top and then go down."
– Jeanne Moreau
59 – "To walk in nature is to witness a thousand miracles."
– Mary Davis
60 – "Mountains have a way of dealing with overconfidence."
– Hermann Buhl
61 – "In a flat country, a hillock thinks itself a mountain."
– Turkish Proverb
62 – "What are men to rocks and mountains?"
– Jane Austen
63 – "Chasing angels or fleeing demons, go to the mountains."
– Jeffrey Rasley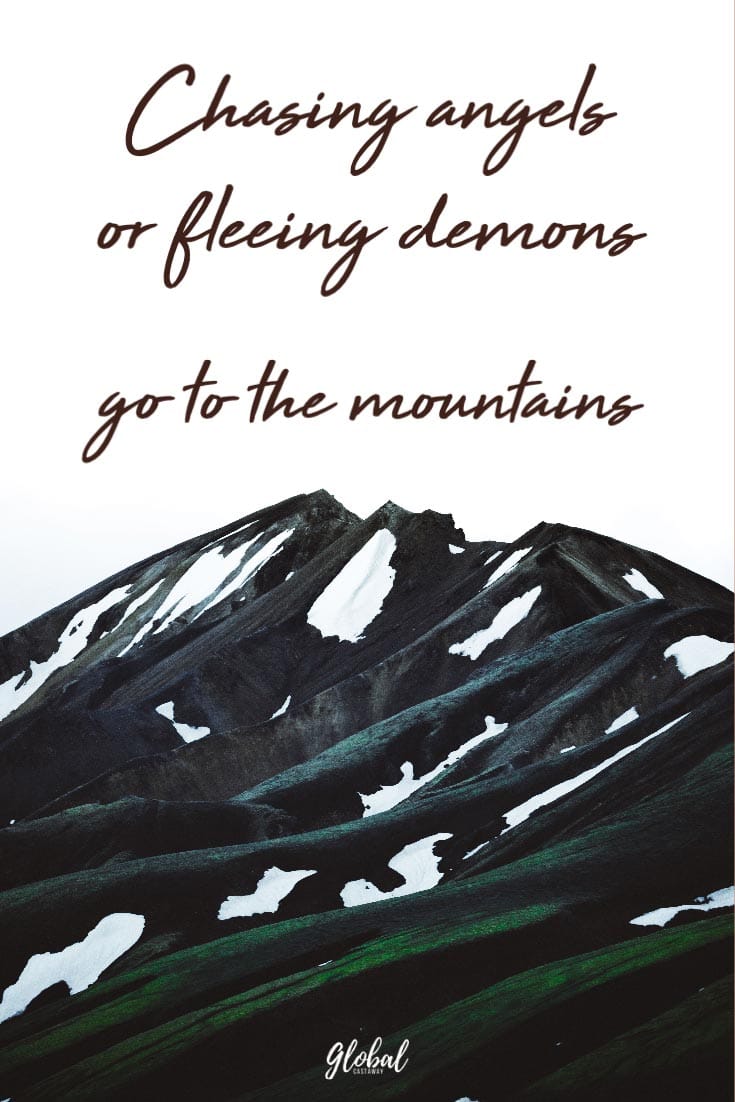 64 – "Mountains are earth's undecaying monuments."
– Nathaniel Hawthorne
More Mountain Quotes
Here are the rest of my favorite quotes about mountains.
65 – "Although I deeply love oceans, deserts, and other wild landscapes, it is only mountains that beckon me with that sort of painful magnetic pull to walk deeper and deeper into their beauty."
– Victoria Erikson
66 – "This mountain, the arched back of the earth risen before us, it made me feel humble, like a beggar, just lucky to be here at all, even briefly."
– Bridget Asher
67 – "Mountains know secrets we need to learn. That it might take time, it might be hard, but if you just hold on long enough, you will find the strength to rise up."
– Tyler Knott
68 – "I like the mountains because they make me feel small,' Jeff says. 'They help me sort out what's important in life."
– Mark Obmascik
69 – "Adventure isn't hanging on a rope off the side of a mountain. Adventure is an attitude that we must apply to the day-to-day obstacles of life."
– John Amatt
70 – I love to sit on a mountain top and gaze. I don't think of anything but the people I care about and the view."
– Julian Lennon

71 – "My father considered a walk among the mountains as the equivalent of churchgoing."
– Aldous Huxley
72 – "He who climbs upon the highest mountains laughs at all tragedies, real or imaginary."
– Friedrich Nietzsche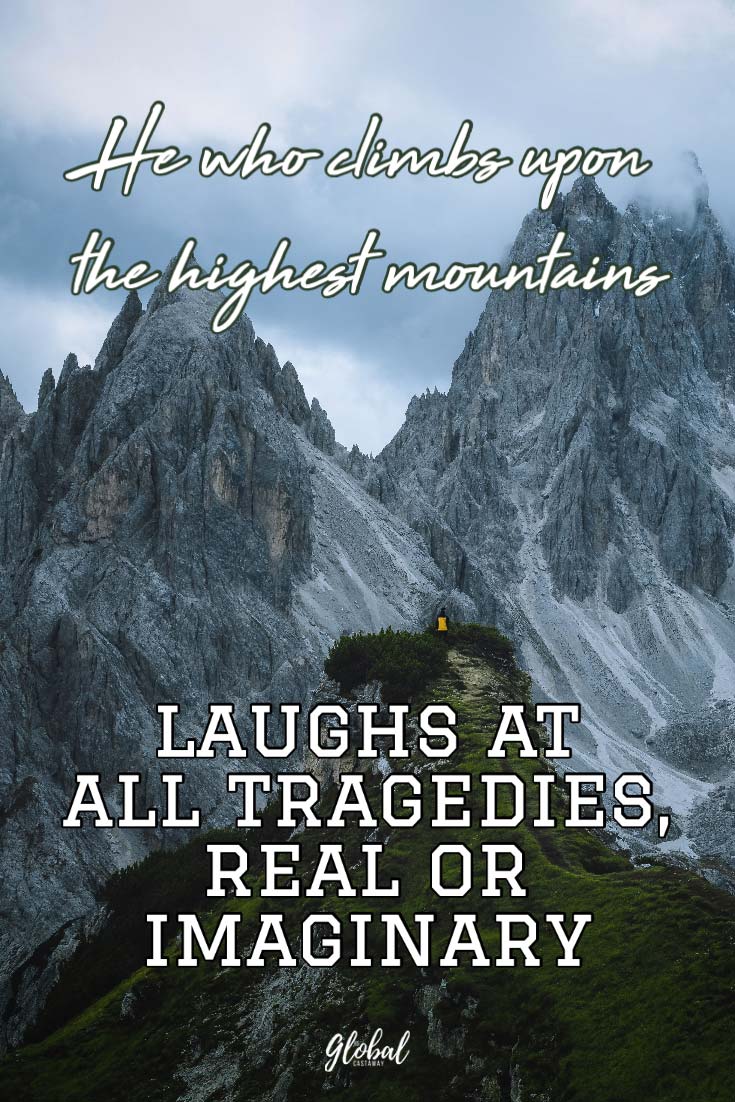 73 – "Accidents on big mountains happen when people's ambitions cloud their good judgment. Good climbing is about climbing with heart and with instinct, not ambition and pride."
– Bear Grylls
74 – "I understood at a very early age that in nature, I felt everything I should feel in church but never did. Walking in the woods, I felt in touch with the universe and with the spirit of the universe."
– Alice Walker
75 – "I am convinced that the jealous, the angry, the bitter and the egotistical are the first to race to the top of mountains. A confident person enjoys the journey, the people they meet along the way and sees life not as a competition."
– Shannon L. Alder
76 – "Those who travel to mountain-tops are half in love with themselves, and half in love with oblivion."
– Robert Macfarlane
77 – "Mountains are not stadiums where I satisfy my ambition to achieve, they are the cathedrals where I practice my religion."
– Anatoli Boukreev
Best Mountain Captions
Mountain quotes are definitely inspiring but they are not always the best for Instagram. The following 77 mountain captions are the best on the web and I'm pretty sure you'll find the perfect one here.
1 – The best view comes after the hardest climb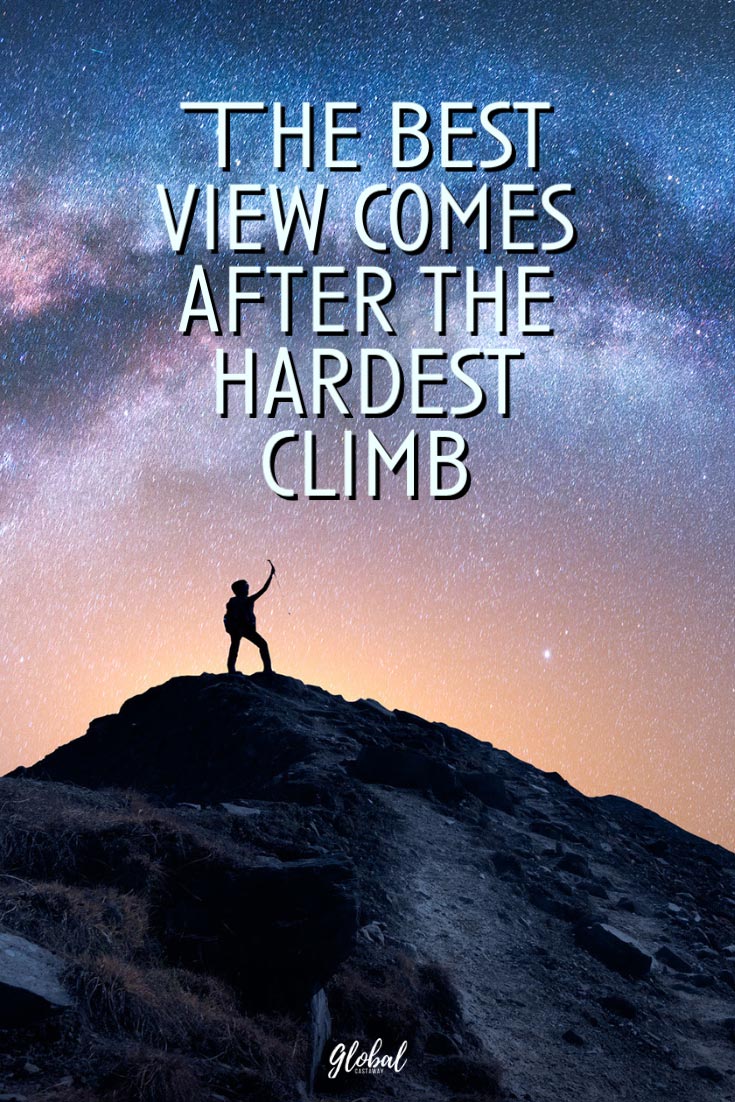 2 – It's not the mountain we conquer but ourselves
3 – Sometimes you just need to change your altitude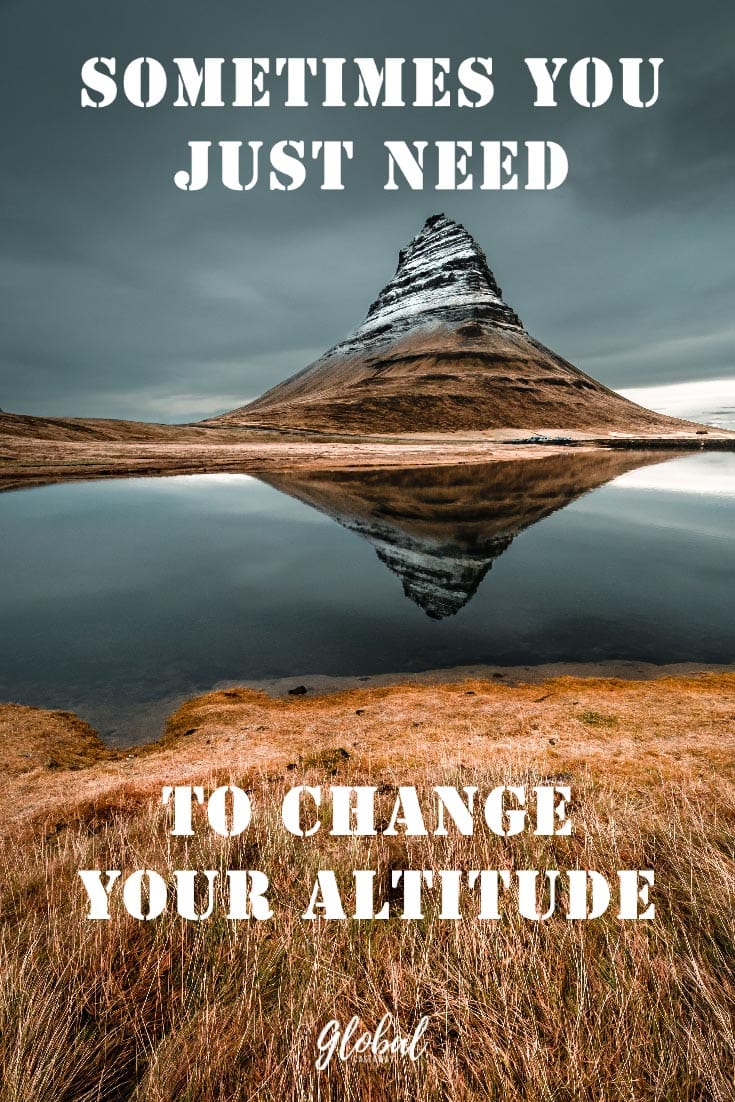 4 – She will move mountains
5 – There is no wifi in the mountains, but I promise you will find a better connection.
6 – Hike more. Worry Less.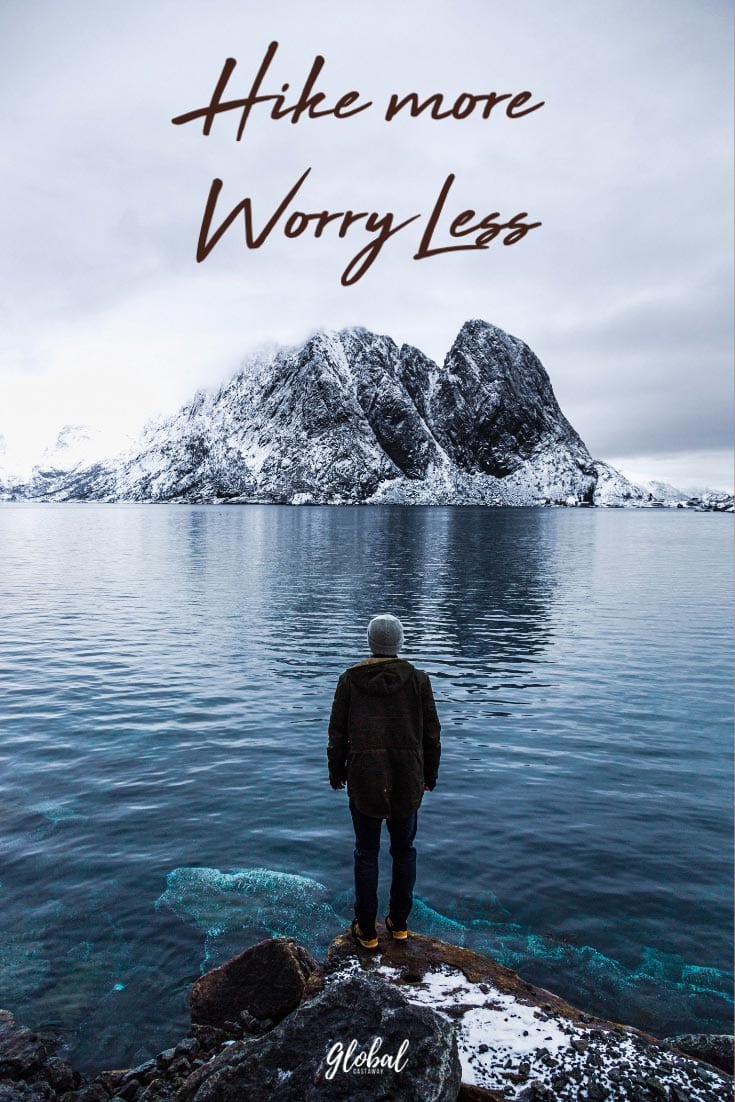 7 – On a date with mountains. Brb.
8 – Life should have more mountains and less stress.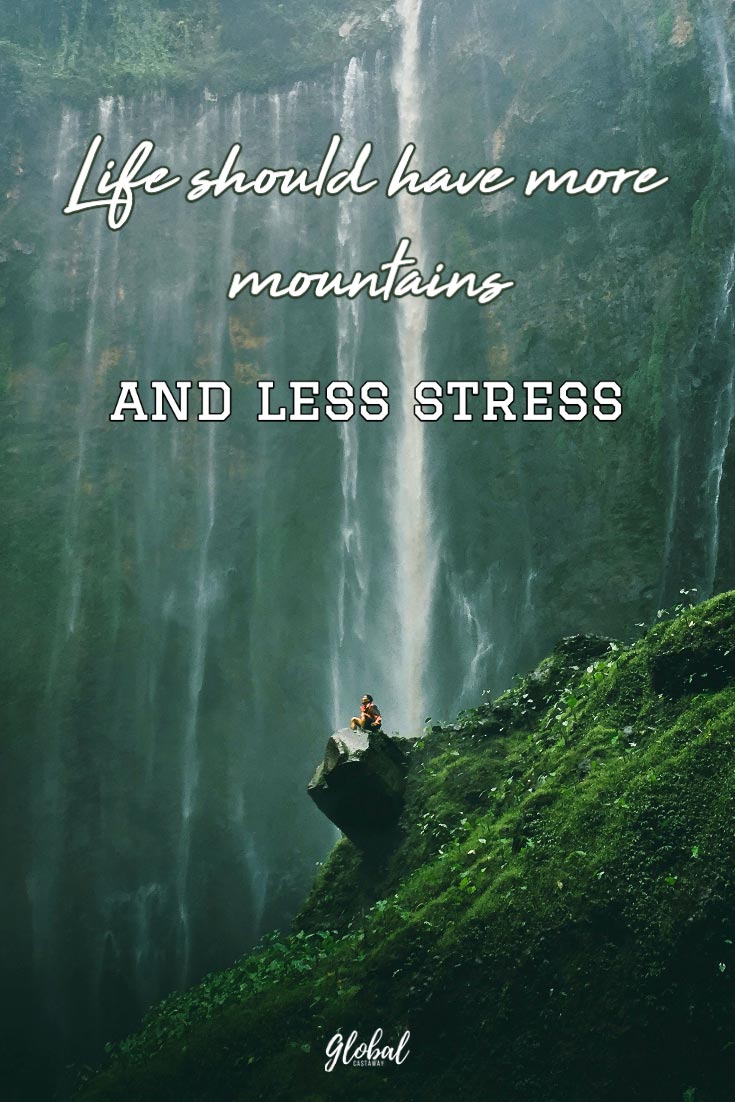 9 – The mountains are my happy place.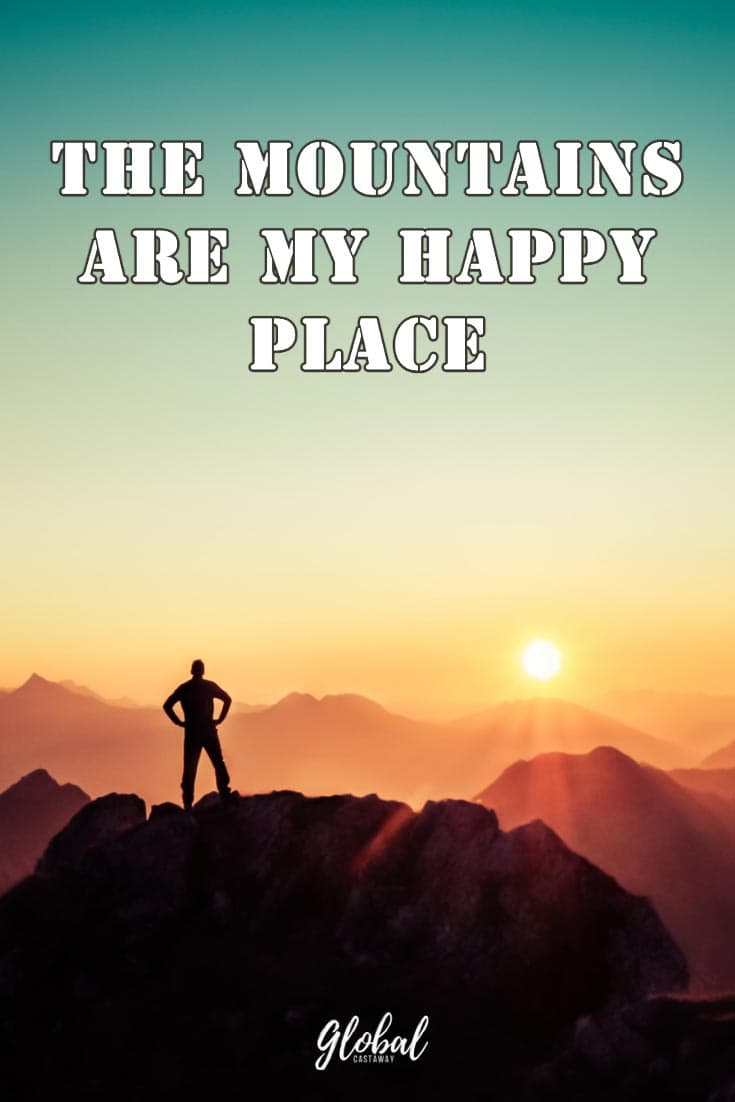 10 – Coffee. Mountains. Adventure.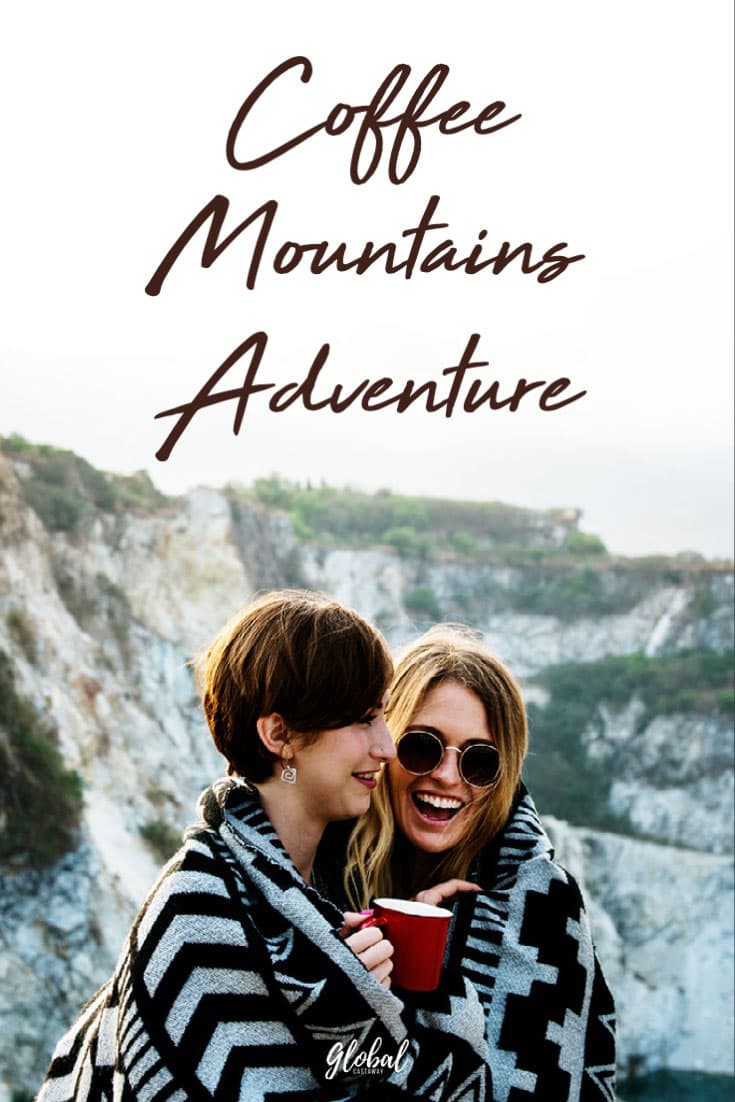 Funny Mountain Captions
A lot of puns can make your social media a brighter place. So here are my favorite funny mountain captions.
11 – What's the smartest mountain in the world? Mount Cl-Everest.
12 – These mountain jokes are awful. But at least they're not cliff hangers.
13 – Why can't you play hide and seek with mountains? They always peak!
14 – Until further notice, assume that we're peaking.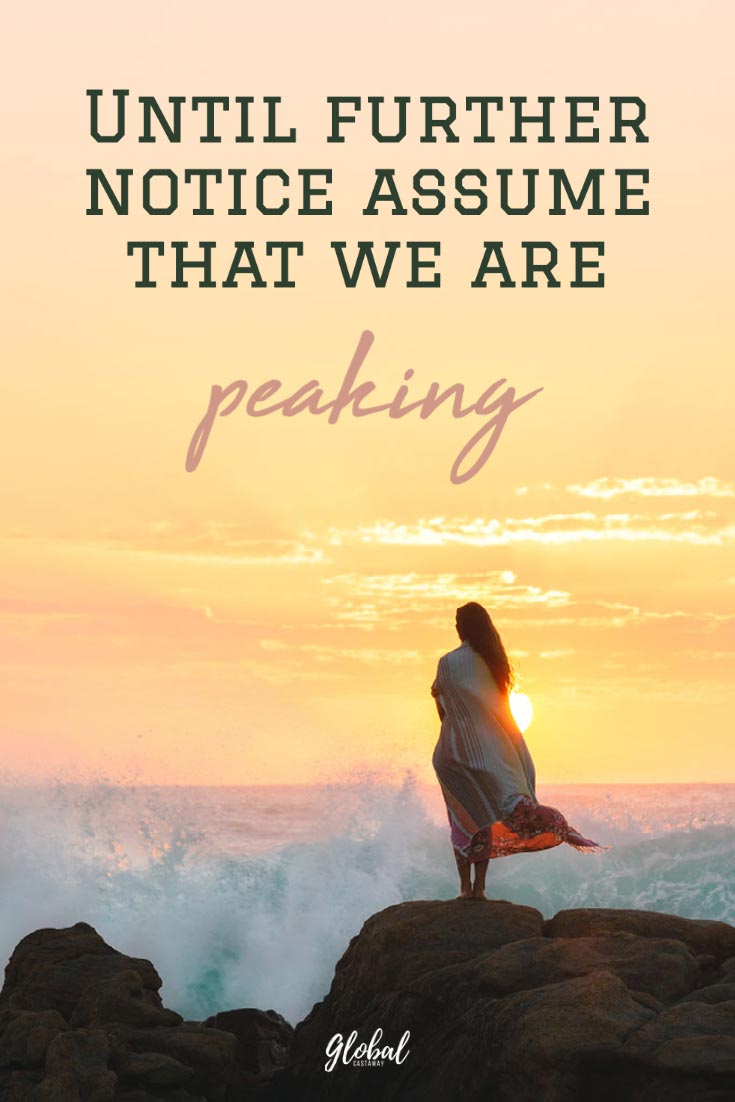 15 – You can't buy happiness, but you can buy a lift pass.
16 – What a funny world we live in when we won't turn our phones off, yet we get excited to see we've hiked far enough to lose service.
17 – Time in the mountains is always snow much fun.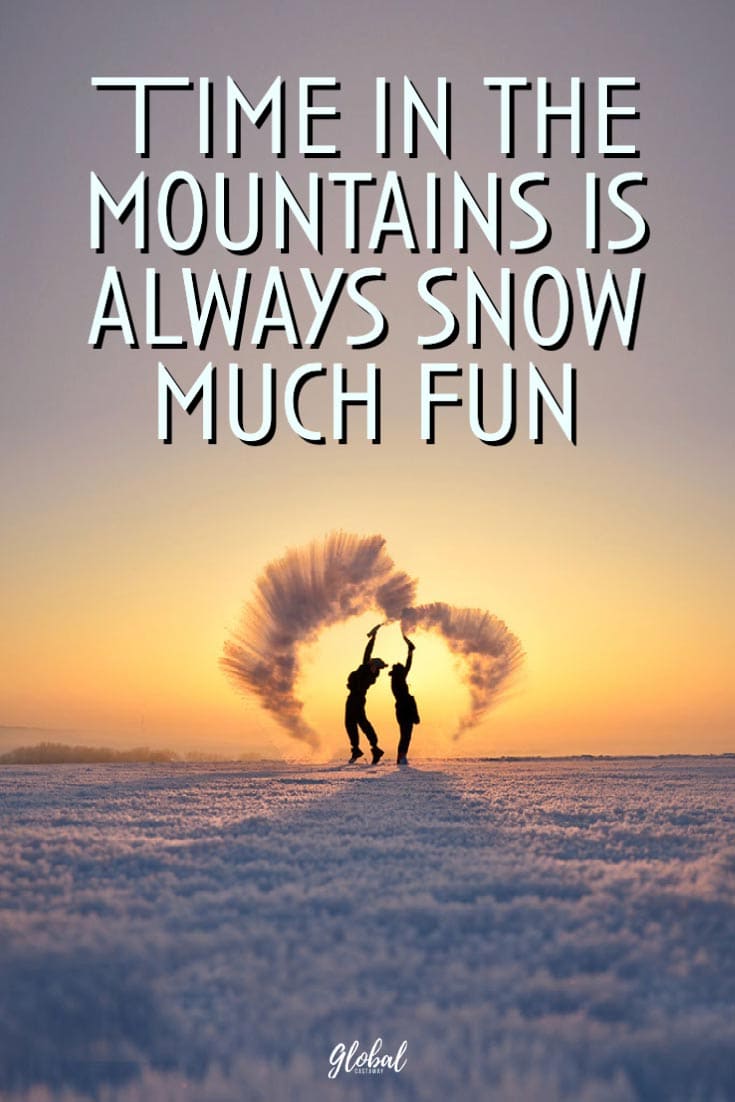 18 – One more climb
19 – Actions peak louder than words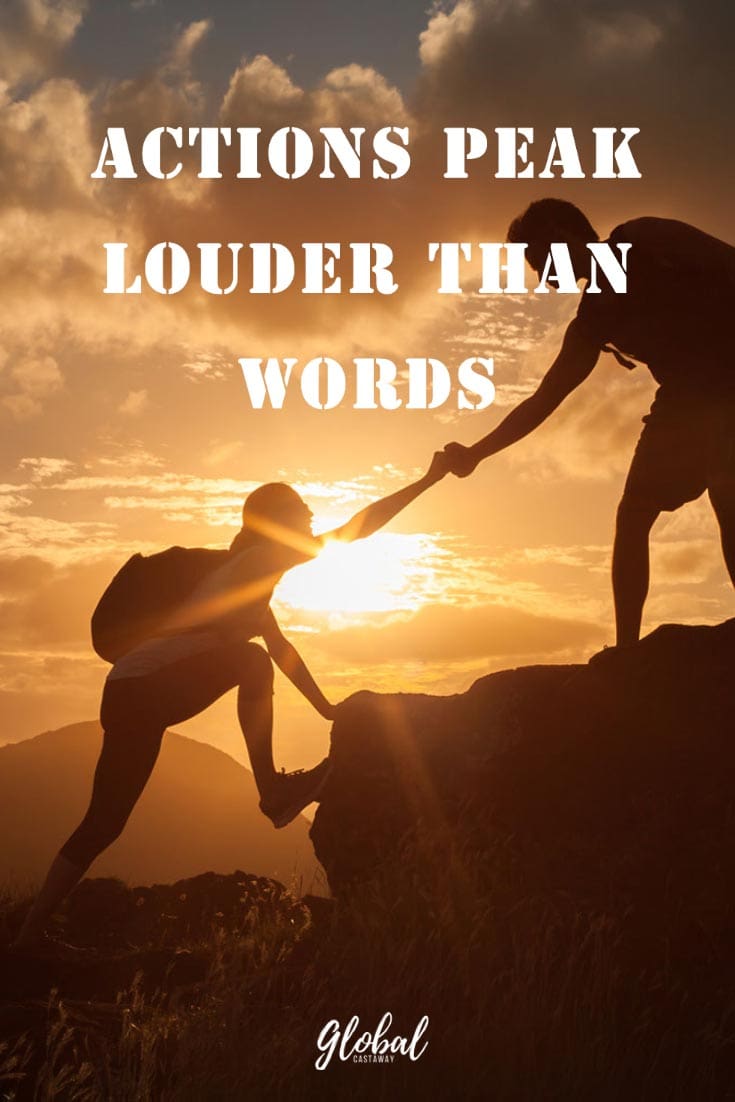 20 – What do you call a giant hill made of kittens? A meow-tain.
21 – Dear mountains, I think about you all the time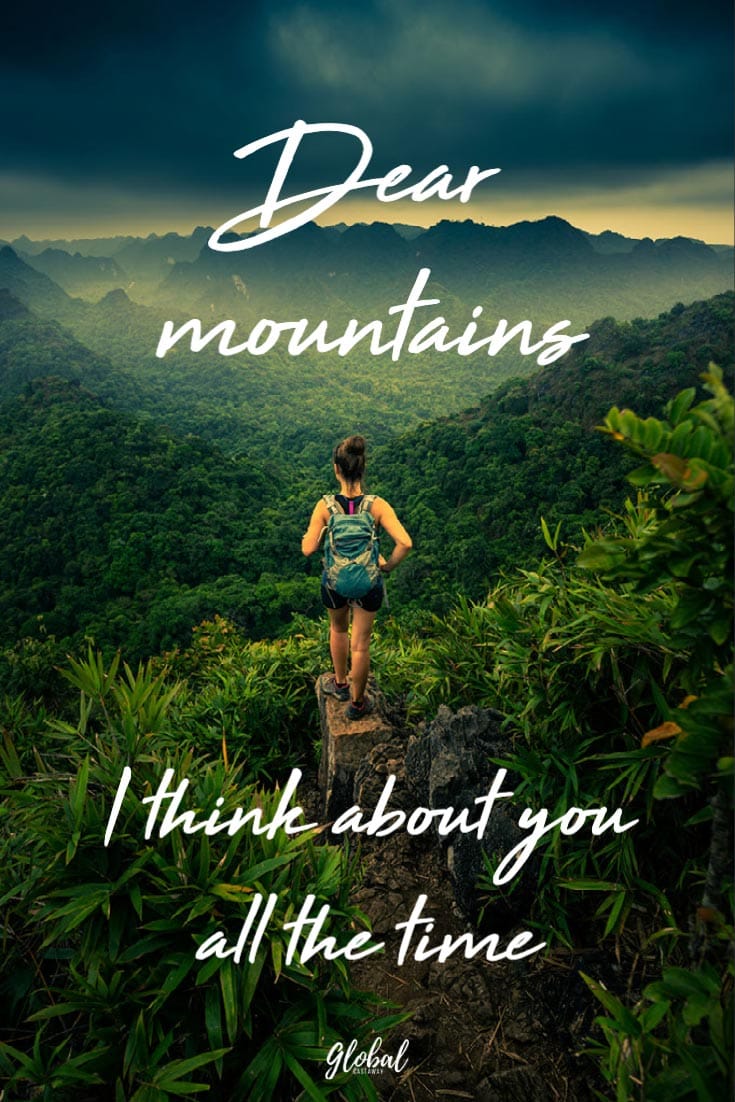 22 – Less talking, more looking at the views.
23 – Take a peak.
24 – Mountain hair, don't care.
25 – There's nothing but a fine line between 'hell' and 'hill'.
26 – When life gives you mountains, put on your boots and hike.
27 – Fresh air, don't care.
28 – Eat, sleep, and sleigh.
29 – Snuggle-and-sip-hot-chocolate-in-a-cabin season.
30 – Enjoying life in the snow lane.
31 – Hot cocoa and fuzzy socks, here we come!
32 – Here is a photo of me and my therapist.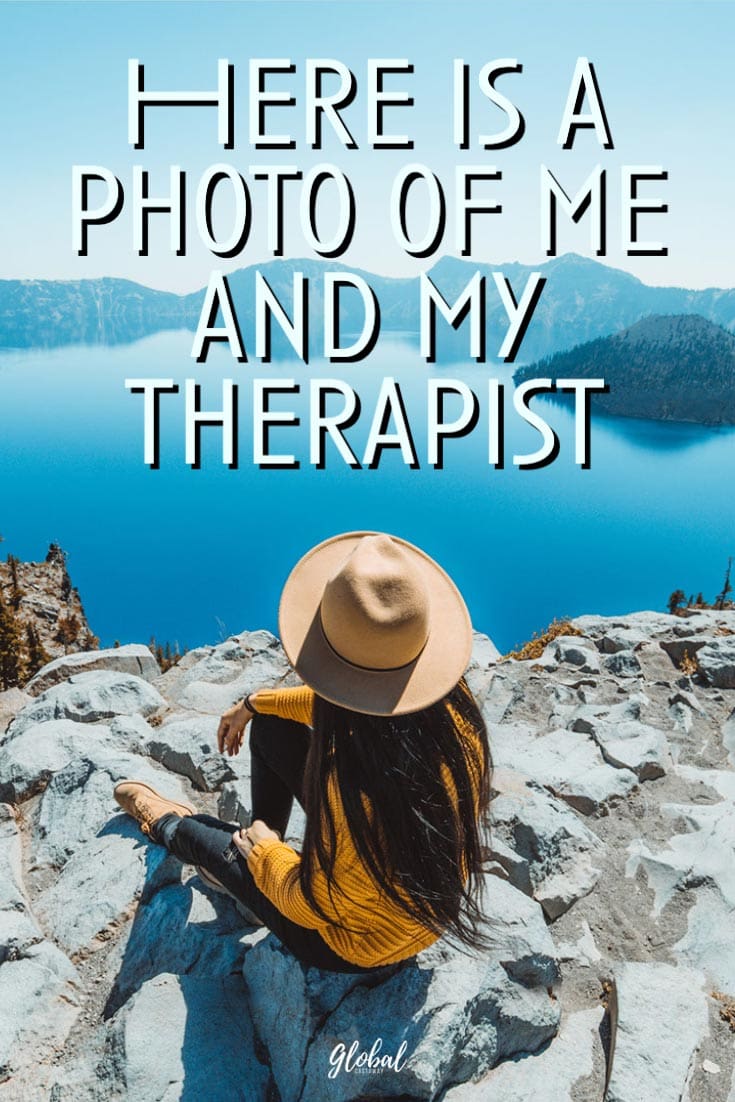 33 – It's just a hill, get over it.
More Instagram Mountain Captions
34 – And so the adventure begins.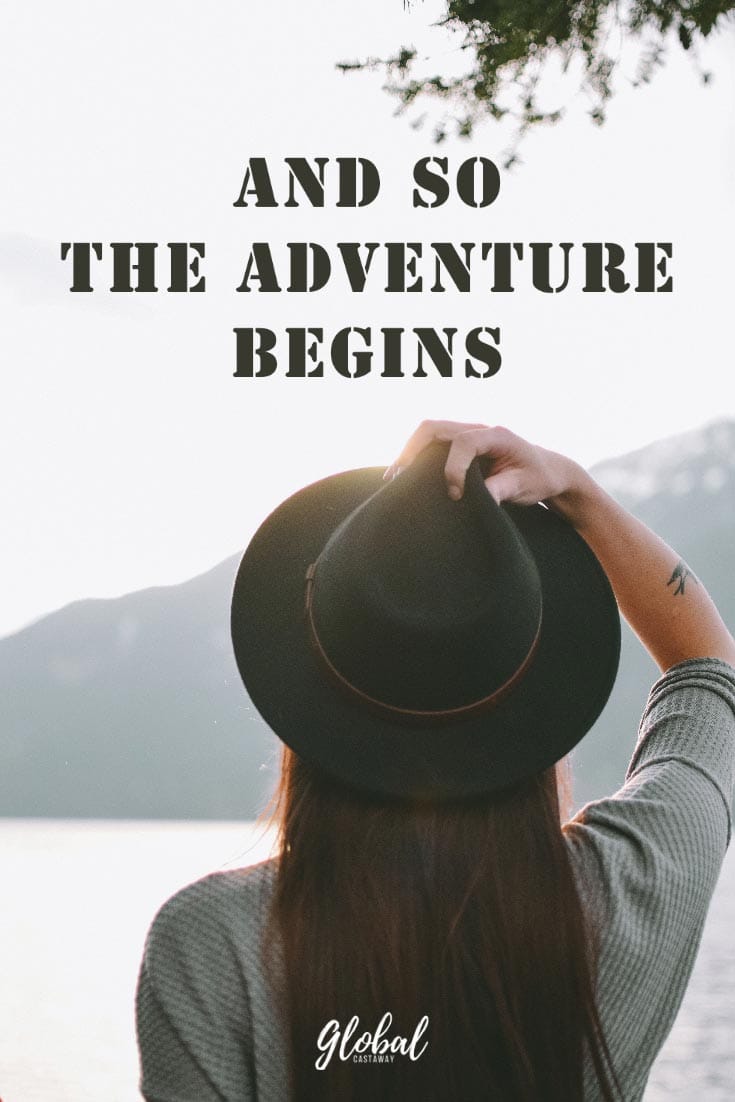 35 – Life's a mountain, not a beach.
36 – In the mountains, you are sometimes invited, sometimes tolerated, and sometimes told to go home.
37 – Stop staring at mountains. Climb them instead, yes, it's a harder process but it will lead you to a better view.
38 – The best view is where the air is thin.
39 – I've never met a mountain view I didn't like.
40 – Sky above. Earth below. Peace within.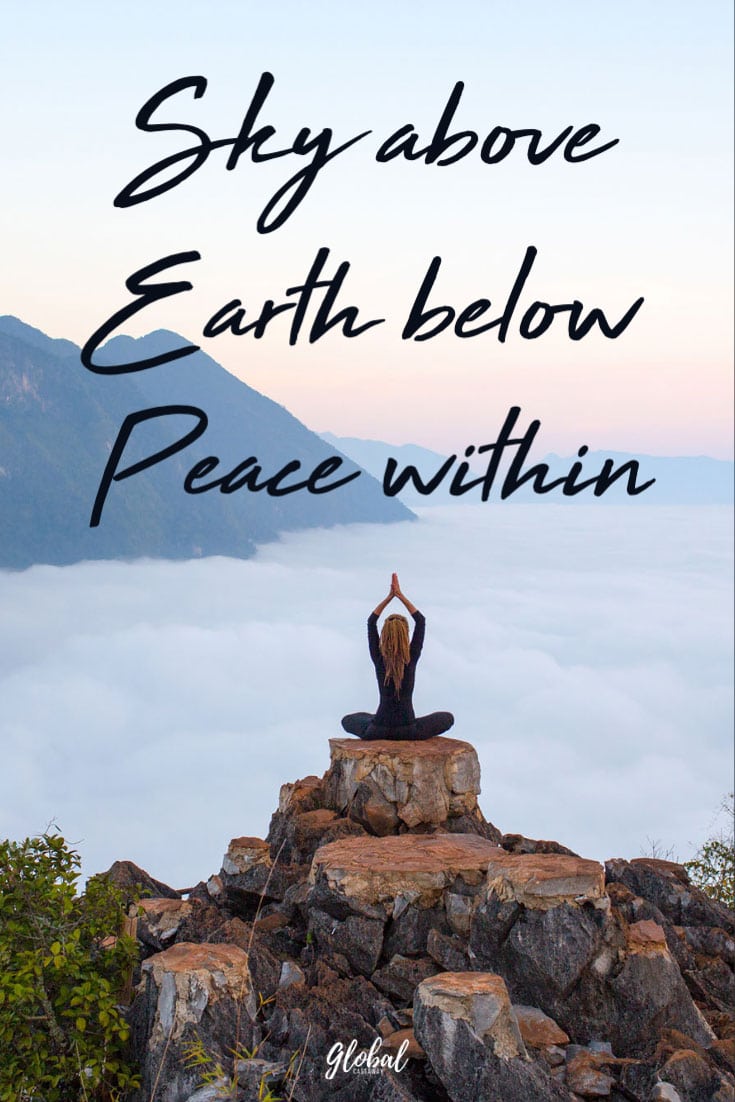 41 – Always take the scenic route.
42 – Go wild, for a while.
43 – Let's find some beautiful hills to get lost together.
44 – Go where you feel most alive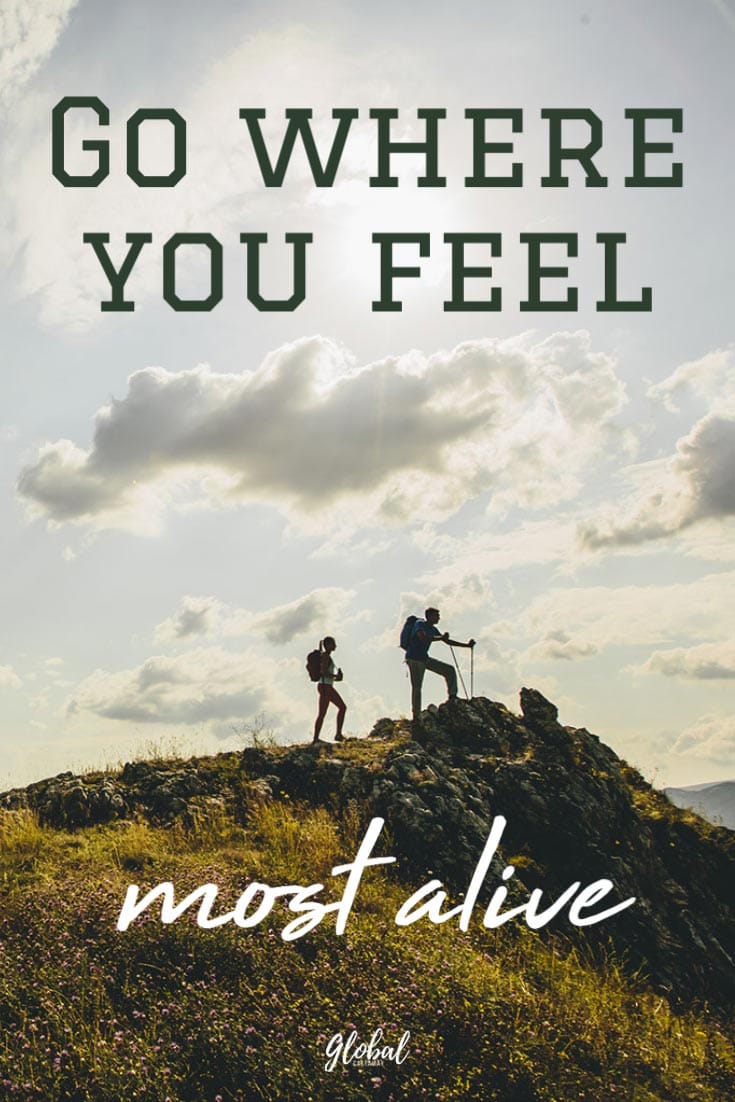 45 – Life is short go to the mountains and never look back
46 – If you think you've peaked, find a new mountain.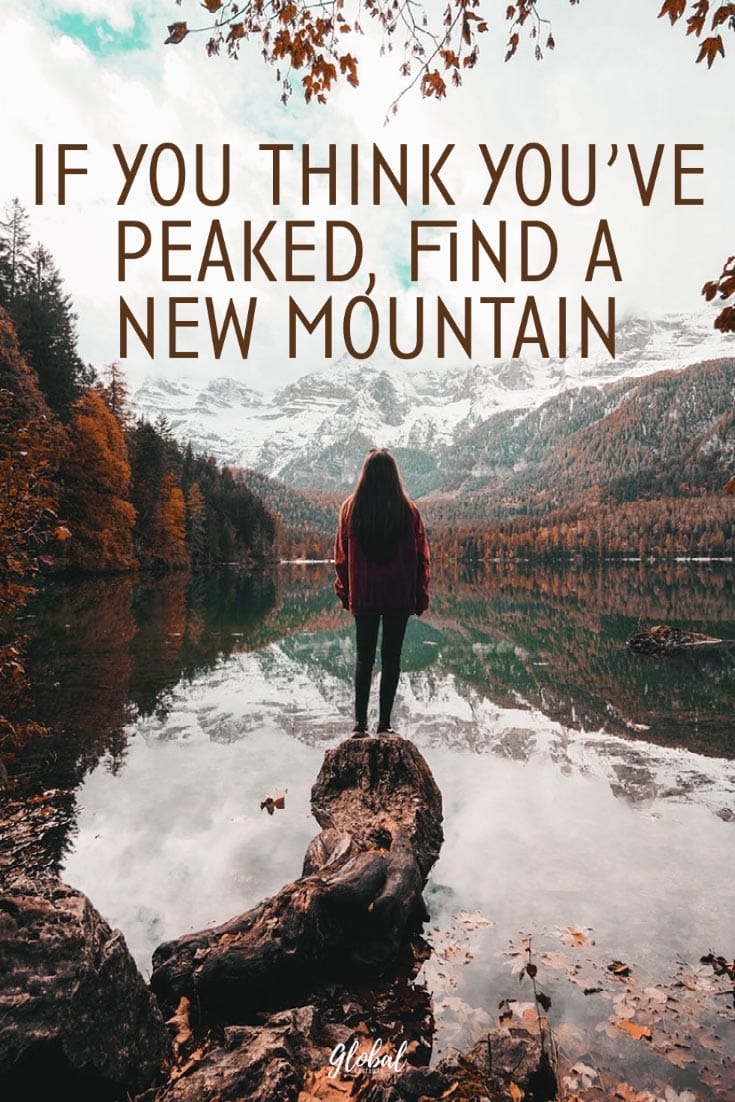 47 – I'm a mountain kind of person
48 – I love places that make you realize how tiny you and your problems are.
49 – Up, up, and away in the mountains for a weekend.
50 – All I need is a mountain breeze and tall trees.
51 – I need some mountain time.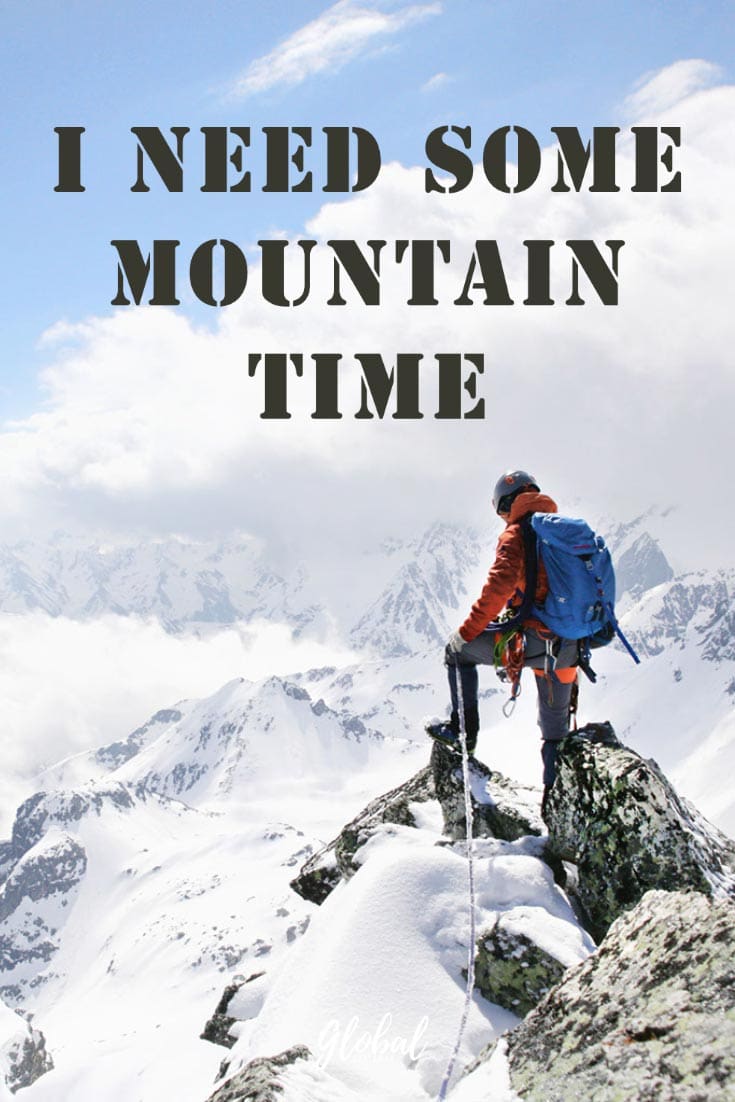 52 – The world is quiet here.
53 – This is what it is to be happy.
54 – Climbing my way to bigger and better things.
55 – Life should have more mountains
56 – Sunrise on a mountain is my favourite colour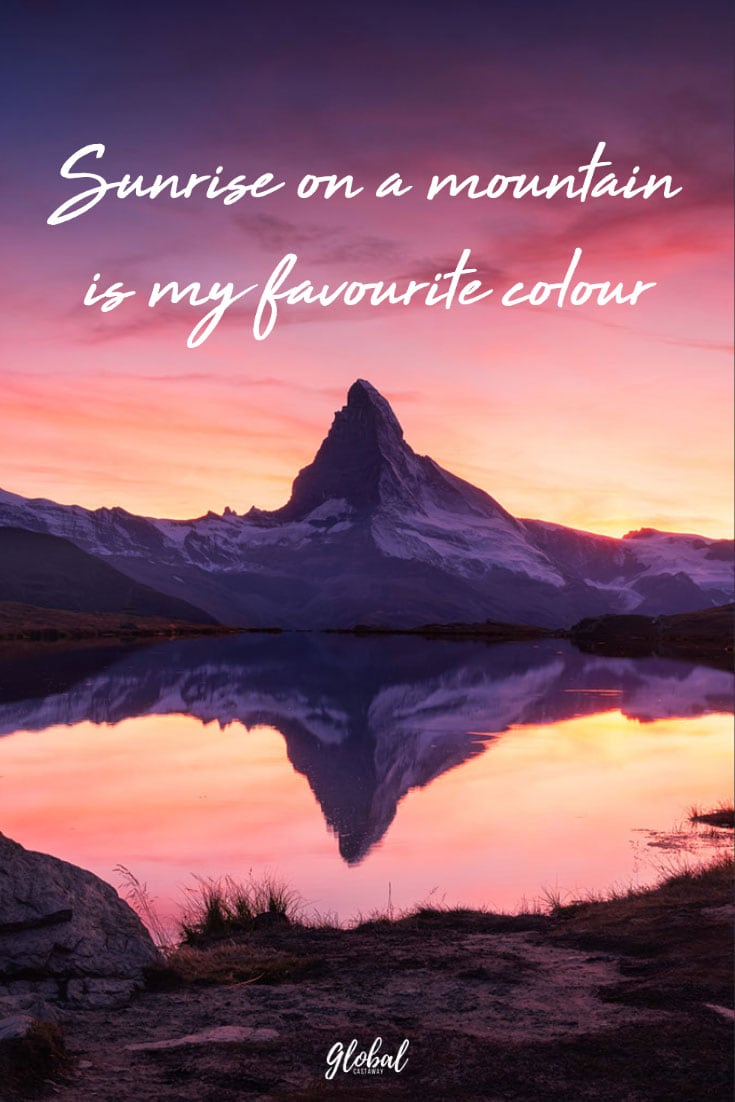 57 – Everything is better in the mountains.
58 – All good things are wild and free.
59 – Adventure awaits at the end of your comfort zone.
60 – Life is short go to the mountains and never look back.
61 – Difficult roads often lead to beautiful destinations.
62 – I am never lost in the mountains, it's where I find myself.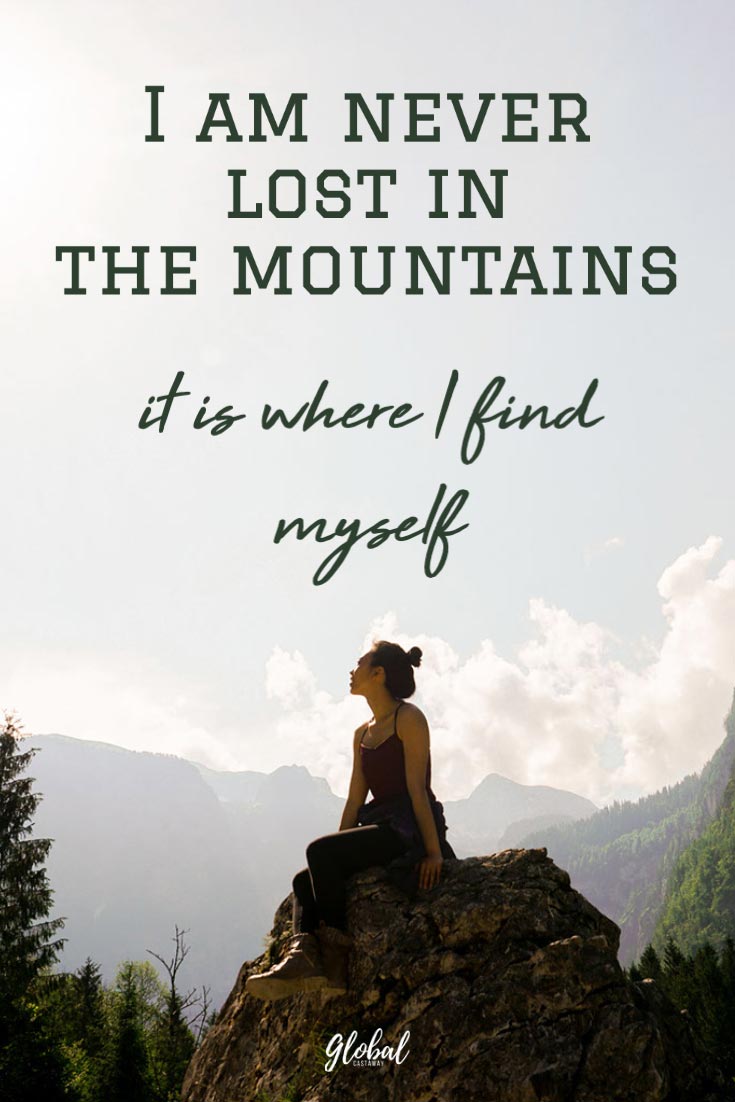 63 – When everything feels like an uphill struggle, think of the view from the top.
64 – Be like a mountain, aim to touch the sky but stay rooted to the ground
65 – My happy place…. The forest, The mountains …. No better place to recharge than in the embrace of mother nature.
66 – All good things are wild and free.
67 – Never miss a moment in the mountains.
68 – If it involves mountains, breakfast food, coffee, or campfires, I'm in.
69 – Made for the mountains.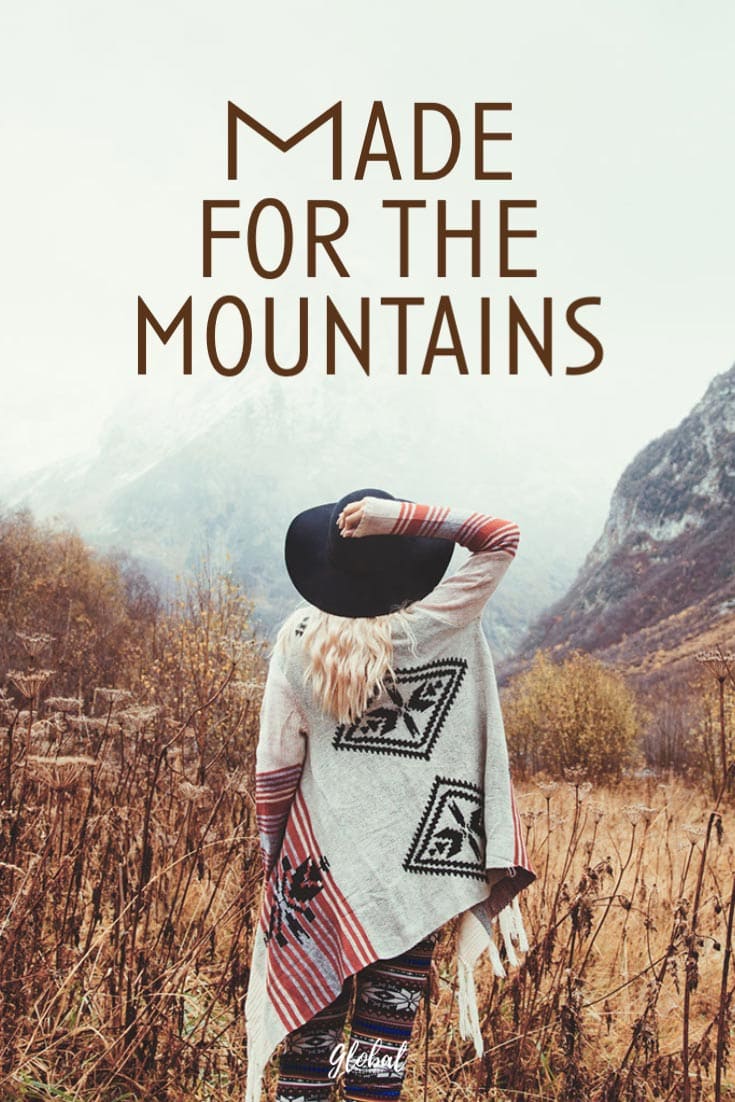 70 – Sometimes you just need an adventure to cleanse the bitter taste of life from your soul.
71. – Find me where the wild things are.
72 – Breathing dreams like air.
73 – How wild it was, to let it be.
74 – Trust me, there are things in this mountain that will make your jaw bounce off the floor.
75 – "Oh yes! I have couple-goals too. I love to couple myself with- Books, Coffee and Mountains."
76 – Be like a mountain, aim to touch the sky but stay rooted to the ground.
77 – That girl, she's going to move mountains.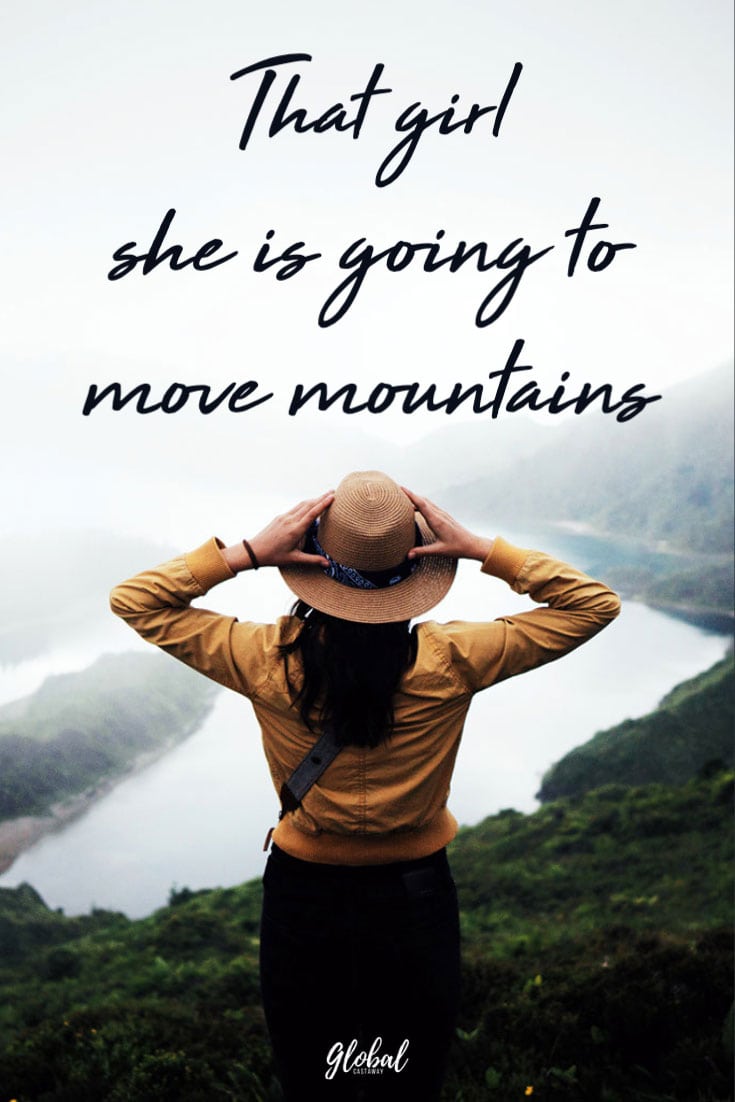 And if you need some extra inspiration, you can check my adventure and travel quotes or even the Paris, Rome and London ones.
That's all from me, I hope you enjoyed my collection of inspirational mountain quotes!
————————————
If you haven't planned your trip there yet, find out how I plan my trips!
————————————
Those quotes pushed me to embark on a quest around the world. See my impossible bucket list of 1700+ adventures!

What's your favourite mountain quote?
---
Some of the above are affiliate links and I will earn a percentage of the sale if you purchase through them at no extra cost to you. This helps keep my site running – so thanks in advance for your support!