Are 3 days in Lisbon enough to see everything in the most trending European capital? I believe so, yes.
Tie your laces and prepare for a hike cause we have a lot of places to visit, a lot of hills to conquer, and plenty of miradouros (keep reading to find what that is) to enjoy! The next 3 days in Lisbon will be hard for your lungs, even harder on your legs and you'd probably curse this itinerary more than once.
I can guarantee you one thing though – if you see and do everything listed below, you'll fall in love with Lisbon and those 3 days will be fondly remembered as one of the best trips of your life!
Three Days in Lisbon – Day 1 – Incredible Views
Our first day will also be our longest one. We'll go up and down, and up again, but rest assured, the panoramic views you're about to witness are worth way more than a few drops of sweat. Now it's time to start our 3 days in Lisbon from one of the most emblematic places in town.
Praça do Comércio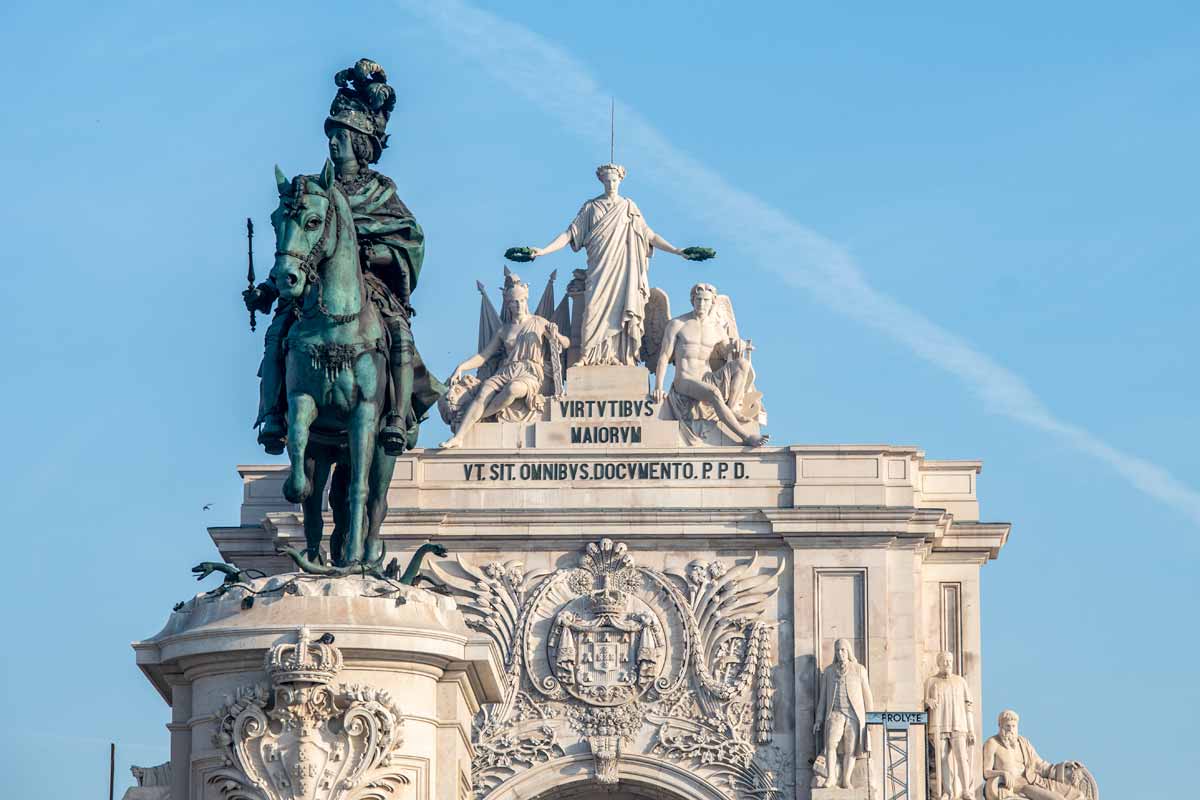 It may not be in the center of the city, but it certainly feels like the center of Lisbon. Due to its location next to the Royal Palace, the square was previously known as Terreiro do Paço (Palace Yard), but after the great earthquake of 1755, the praça was completely remodeled and renamed to Praça do Comércio (Commerce Square).
With beautiful lemon-yellow buildings encircling it, an enormous statue of King José I in the center, the biggest arc I've ever seen, the breeze of the nearby Tagus river, and a plethora of cute wooden trams, the square radiates Lisbon vibes more than anything and it's a favorite meeting place for both locals and tourists.
While it may be tempting to sit for breakfast and coffee there – don't. It would cost you double, and the next place we're going to would make a better breakfast experience anyway.
Castaway Tip
If you are lucky enough and there are no events (thus no stages) on the square, you may get a stunning postcard-perfect Lisbon photo from behind the Arc, with the statue in the center (sadly I wasn't that lucky).

Alfama district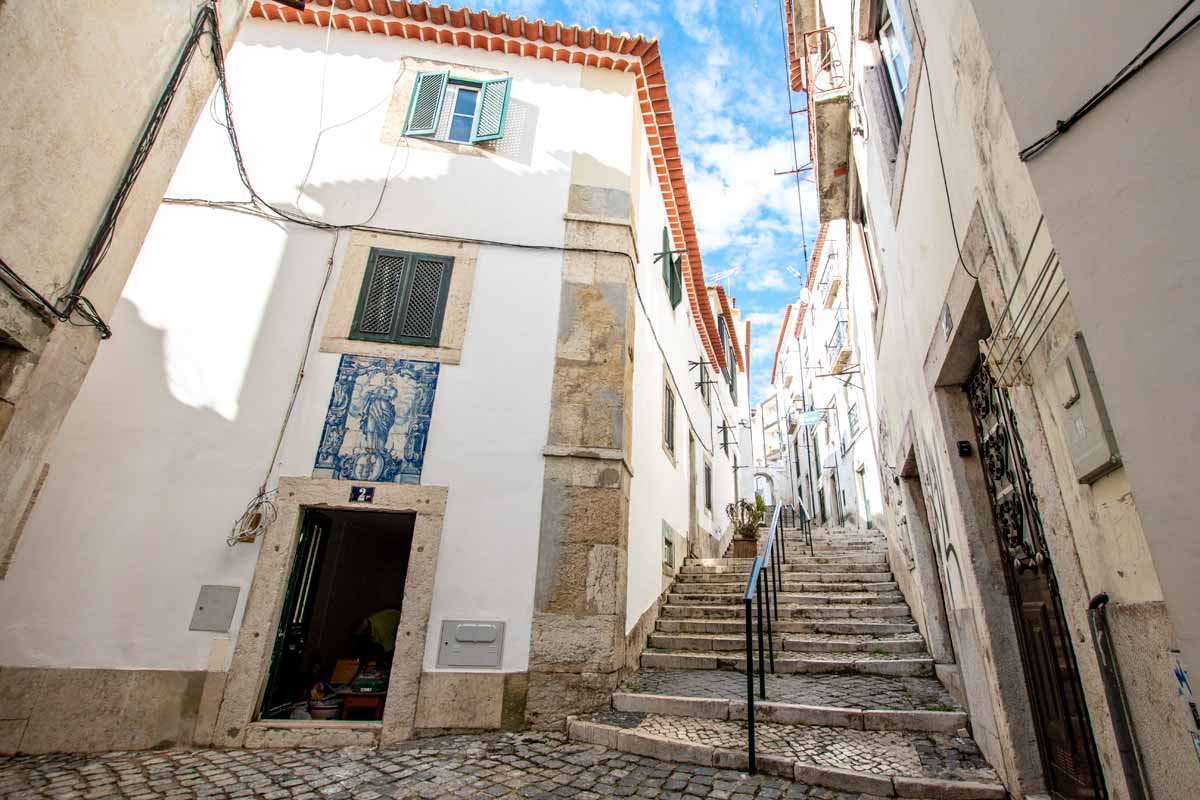 Right next to Praça do Comércio is our next stop. It's not really a stop but a walk around the winding cobblestone streets of the most picturesque labyrinth you've ever seen. Welcome to the Alfama district!
The oldest area in Lisbon is a sight to be seen and also the only part of town that survived the great earthquake. Alfama is best enjoyed early in the morning when the alleys are empty of tourists, and you can fully appreciate the typical Portugal architecture around you (so many azulejo tiles!).
Grab yourself a cup of strong Portuguese coffee, a few pastéis de natas and try to figure your way to our next stop (this time it really is a stop).
Miradouro Portas do Sol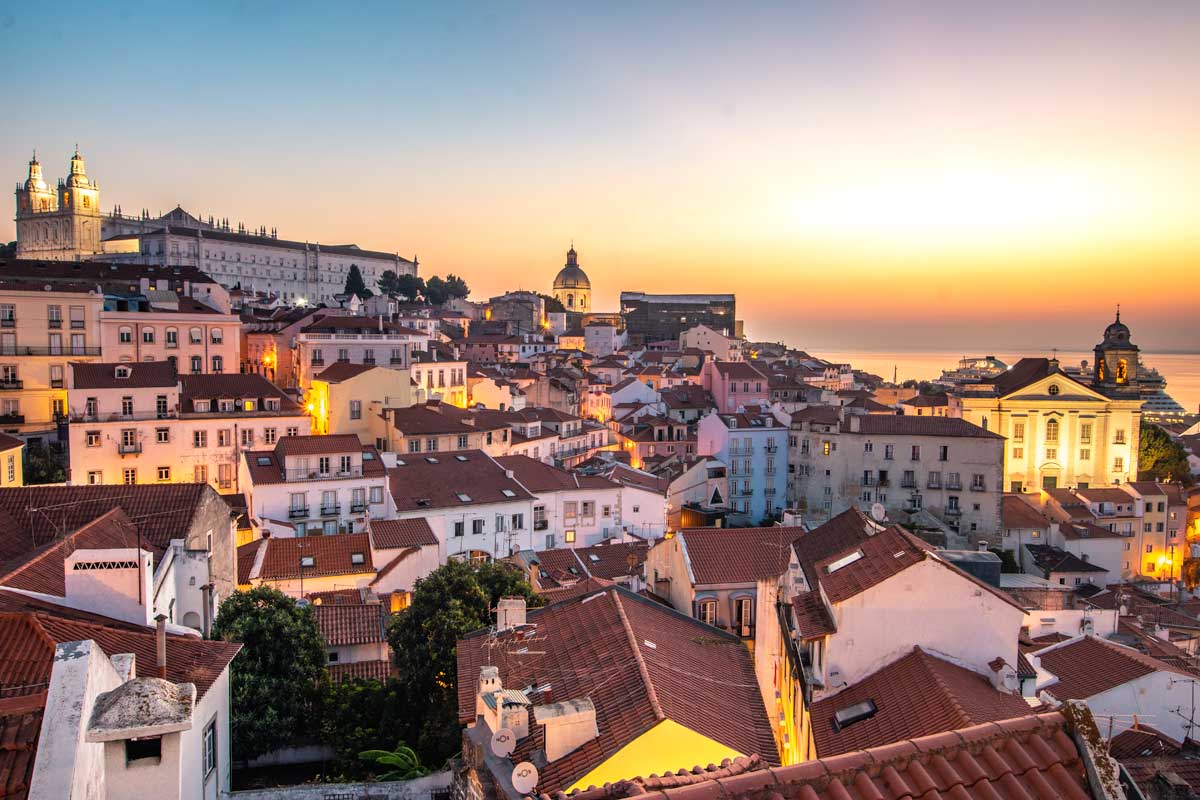 If there is one word you should know in Portuguese, it's miradouro. Meaning viewpoint, it's a word you'll see on plenty of city signs, and when you do, just go for it. You won't be disappointed.
Our stop is probably the most famous of all miradouros – Miradouro das Porta do Sol aka the Sun Gate. And if you're here early enough to enjoy the sunrise, you'd see why it's named like that. Right next to it you can find another miradouro – Miradouro de Santa Luzia. For me, Portas do Sol has the better views, but Santa Luiza has these incredible azulejo tiles to complement the experience, so it's undoubtedly worth a visit.
Castaway Tip
Save your morning coffee, for the viewpoint that is right next to Portas do Sol – Miradouro de Santa Luiza. While the view is not as good as the one on the Sun Gate, there is a small garden with benches where you can sit and enjoy the dawn.

São Jorge Castelo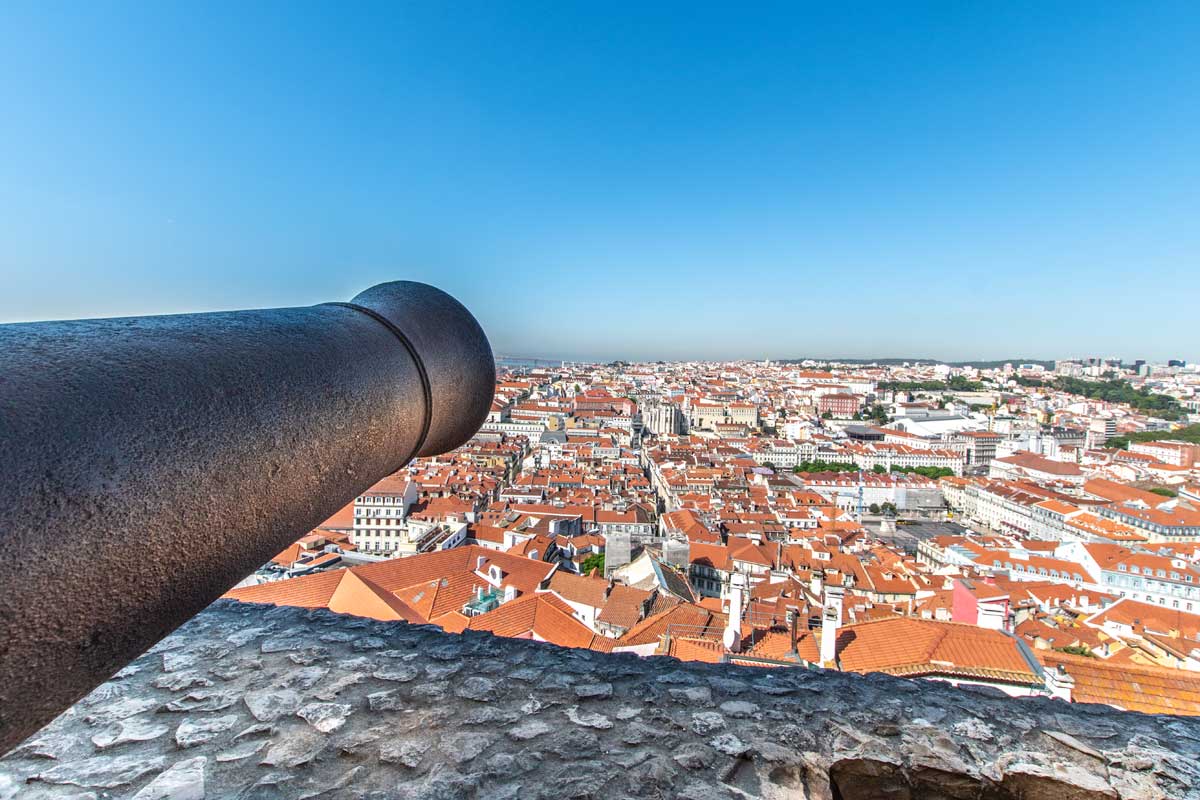 We continue our 3 days in Lisbon with a castle. I mean, no visit to a European capital is complete if there isn't at least one castle on the itinerary, right? This one is quite a special one too. Castelo de São Jorge wasn't built by the Portuguese but by the Muslim Berber forces that were ruling the city in the 10th century. It didn't help them enough to keep the city, though, and the crusaders reclaimed it back in 1147 ( the only notable success in this failed crusade).
While exploring the castle and its small museum, you'll also find out that the hill you're standing on was used for defensive purposes long before the fortress was built. Indigenous Celtic tribes, Phoenicians, Greeks, and Carthaginians had a defensible outpost there that was later expropriated by Roman, Suebic, Visigothic, and Moorish. A lot of blood had been spilled at that place!

Today Castelo de São Jorge is most renowned for the amazing views that offer and is the perfect way to end our journey in Alfama before we move to the other parts of Lisbon.
Opening hours:
– November – February: 9:00 AM – 7:00 PM
– March – October: 9:00 AM – 9:00 PM
Website: castelodesaojorge.pt/en/
Price:
– Regular: 15 EUR
Praça Dom Pedro IV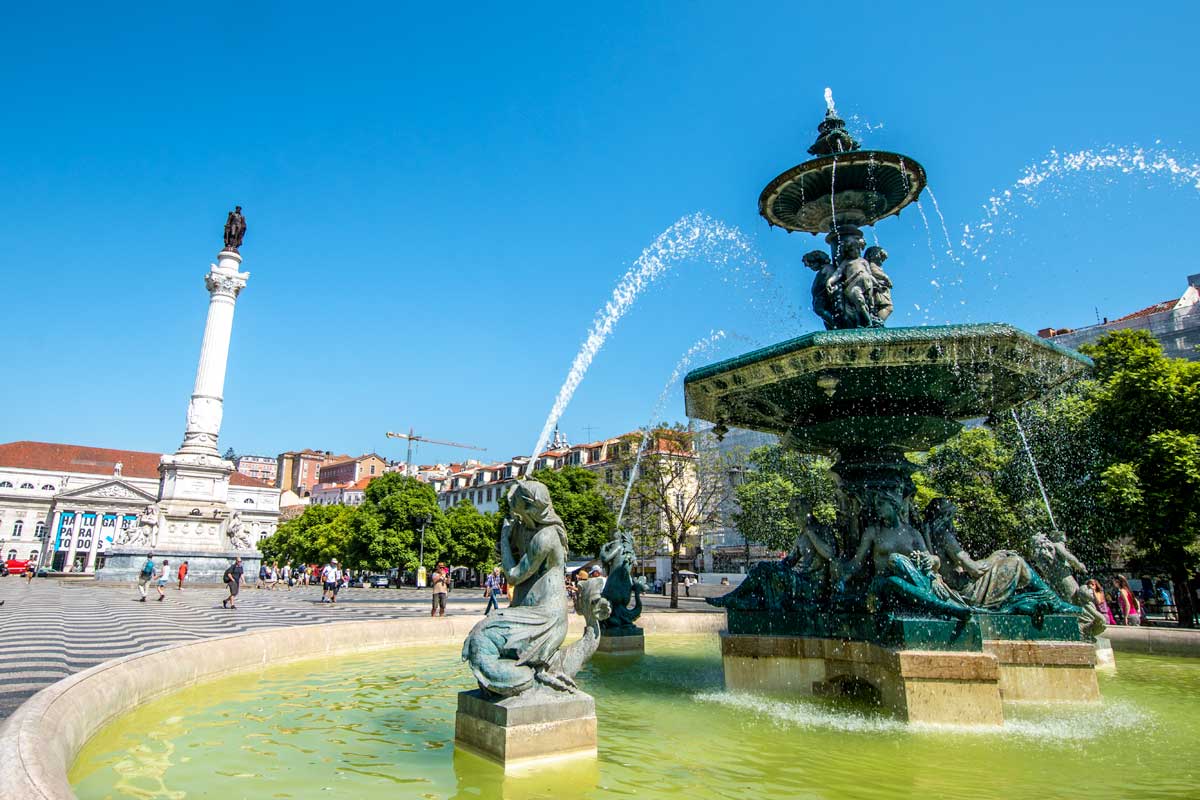 Also known as Rossio Square, Praça Dom Pedro IV is one of the main Lisbon squares since the middle ages. It has a rich history in it, been the setting of popular revolts, celebrations, bullfights, and even executions.
To be honest, there is not much to see or do here. It is just on our way to the next destination, and it's a nice place to sit and relax for a while.
Castaway Tip
It's very likely that some suspicious subjects approach you offering drugs It's quite a normal thing in Lisbon. Just decline politely and they won't bother you anymore.

Santa Justa Miradouro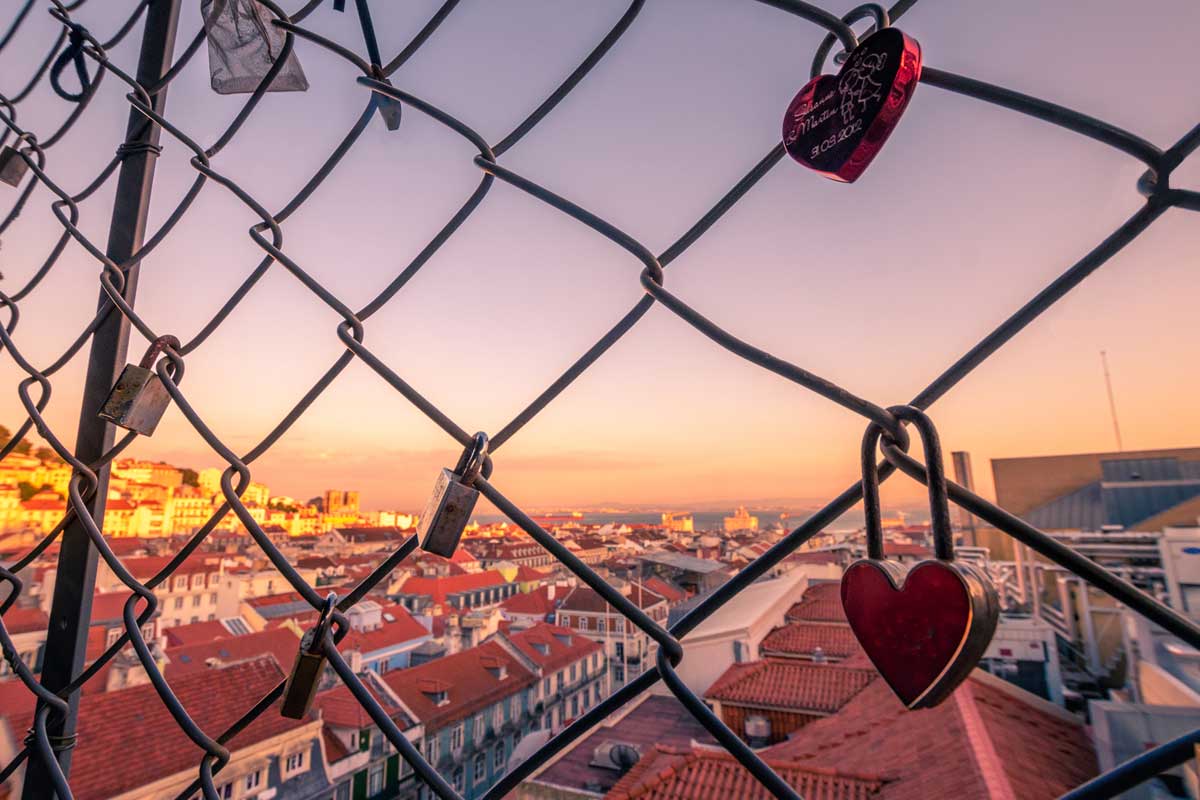 Yep, yet another miradouro. There is a reason our first day is named Enjoy the views! Lisbon is full of them, and every single one is magic (some more than others).
What is so special about this one? It gives you great views over downtown Lisbon and Rossio Square, and it's perfect for selfies and panorama pics. To get there, most people pay 5.30 EUR and wait in a massive line for one of the biggest tourist traps in Lisbon – the Santa Justa Lift.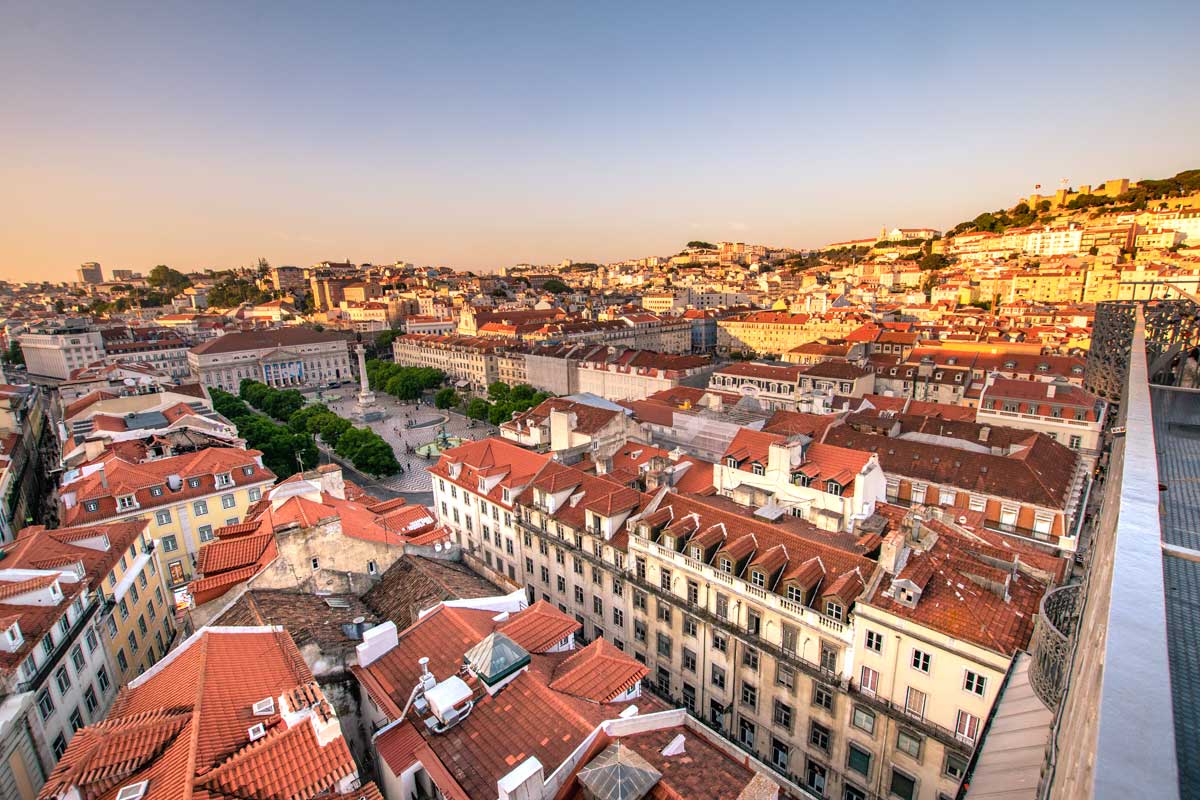 Since you are smart enough to find this guide though, you won't have to waste time and money on that. Right behind the elevator, on Rua do Carmo, there is a normal one that is completely free of charge and lines. Use it to go up to the viewpoint, pay only a 1.50 EUR admission fee, and enjoy one of the best views in Lisbon!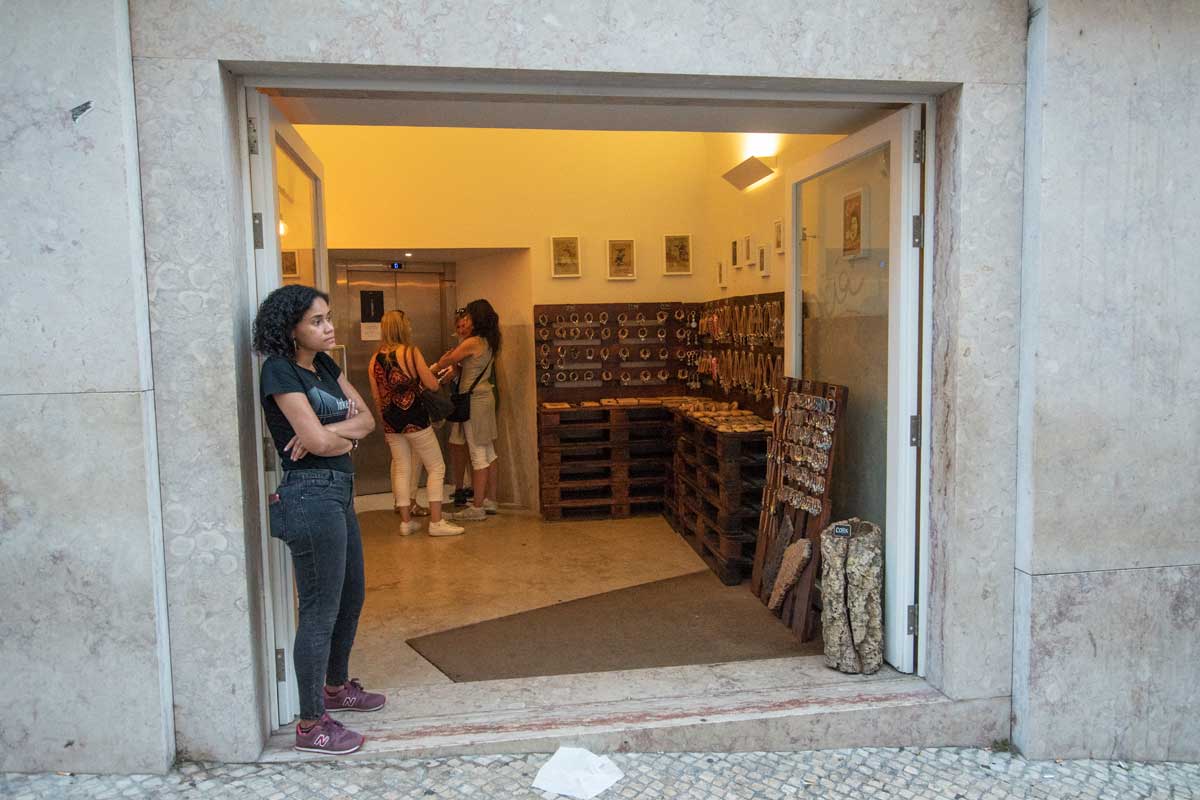 Viewpoint Opening times:
– May – October: 9:00 AM – 11:00 PM
– November – April: 9:00 AM – 9:00 PM
Price:
– 1.50 EUR
Carmo Convent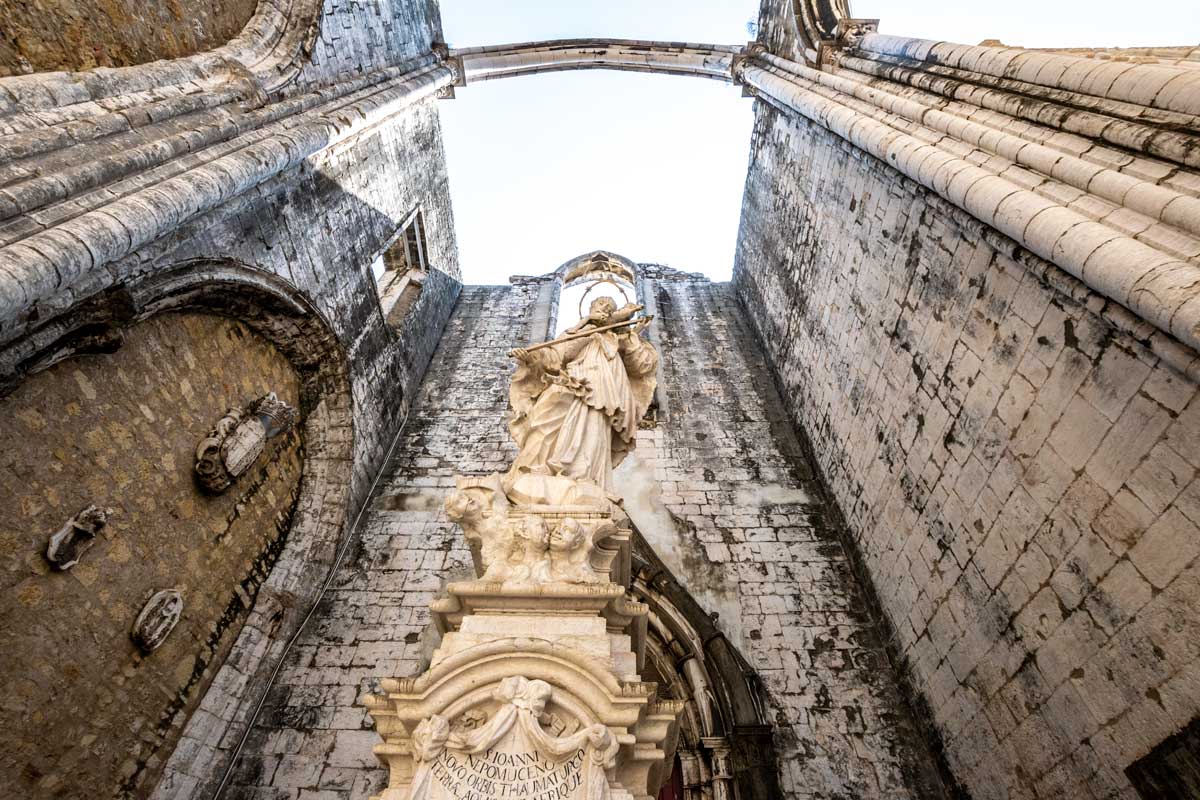 Next, on our 3 days in Lisbon itinerary, we would go a little bit back in time. A legacy of the earthquake that nearly wiped Lisbon off the face of the Earth, the Carmo Convent ruins shows us what Lisbon used to look like, before that dark day in 1755.
A walk around the Carmo is not only a visual delight but also a great reminder that no matter how great and powerful you are, you can lose everything in a blink. A pleasant surprise for me was the small archeological museum that is also located on the property. There are mummies that rival the ones in the Cairo Museum, and no one cares if you take a photo of them!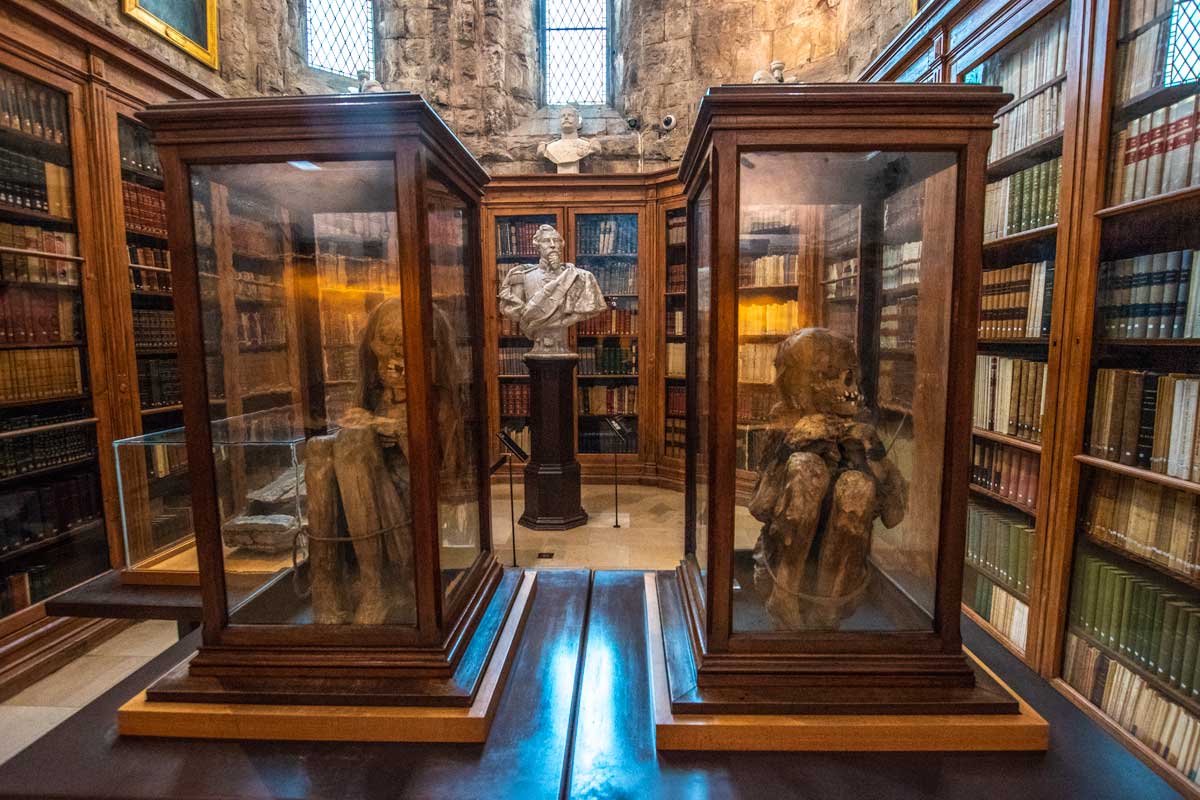 Opening hours:
– May – October: 10:00 AM – 7:00 PM
– November – April: 10:00 AM – 6:00 PM
– Closed on Sundays
Website: www.museuarqueologicodocarmo.pt
Price:
– Regular: 5 EUR
– Student/Senior: 4 EUR
Igreja de São Roque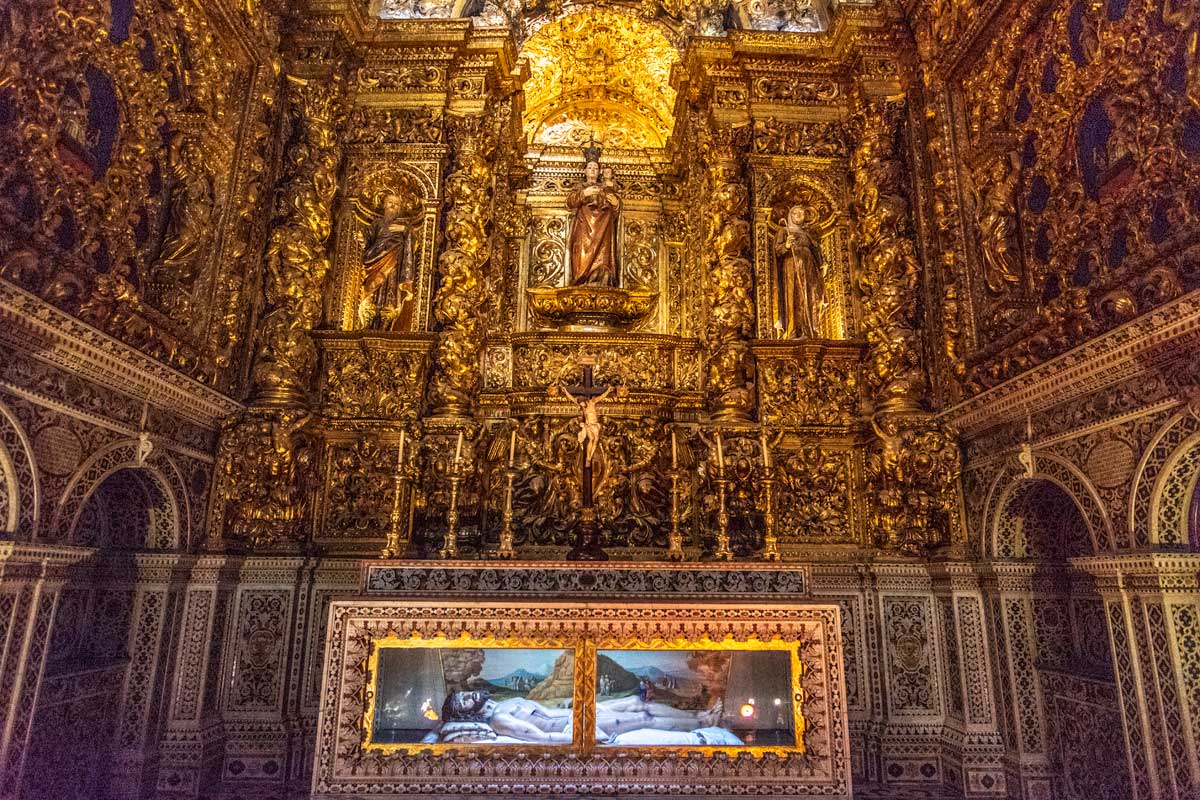 I just realized I hadn't taken you to any church yet. And for a Portuguese city, this is an inexcusable crime.
Next on the list is the most beautiful church in Lisbon – Igreja de São Roque. It may look bland on the outside, but don't let that fool you. Once you set your foot inside, you'd see that I'm right, and the hill you had to climb on the way there was totally worth it!
Being one of the few buildings that survived the devastating earthquake, the church contains a number of early 17th-century Baroque chapels. The most prominent is the one of St. John the Baptist. It was constructed in Rome, and at the time of its creation was considered the most expensive chapel in Europe.
Opening times:
– Church: 9:30 AM – 5:00 PM
– Museum: 10:00 AM – 6:00 PM (closed on Monday)

Price:
– Church – free
– Church museum – 2.50 EUR (free on Sunday till 2:00 PM)
Ascensor da Gloria and Miradouro de São Pedro de Alcântara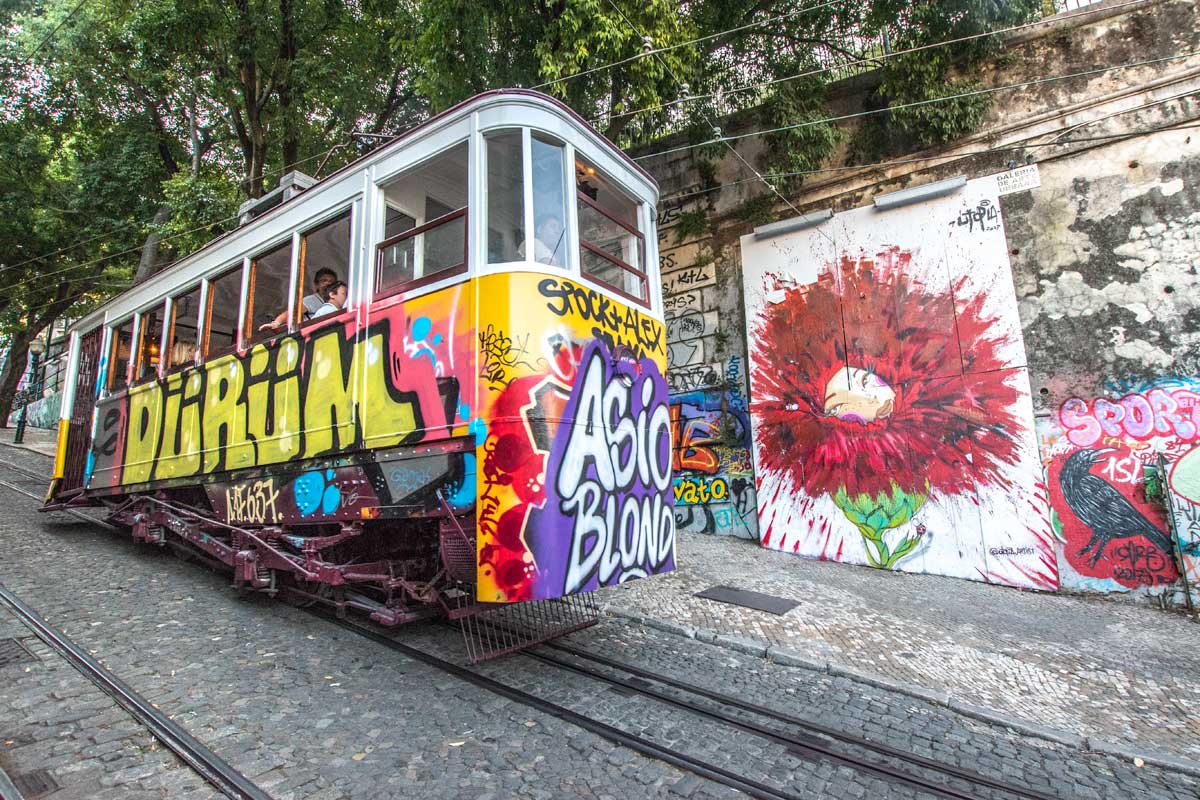 To make something clear – Ascensor is not the same as an elevator. The ascensors are the 19th-century funicular system, people from Lisbon used to go up and down the steep hills. They look a bit like trams, and I'm sure you've seen plenty of pictures of them. Well, it's time to see them in person.
What better way to feel the spirit of Lisbon than taking an ascensor down the hill? If you do decide to try the Ascensor da Gloria, make sure you use it to get back up too.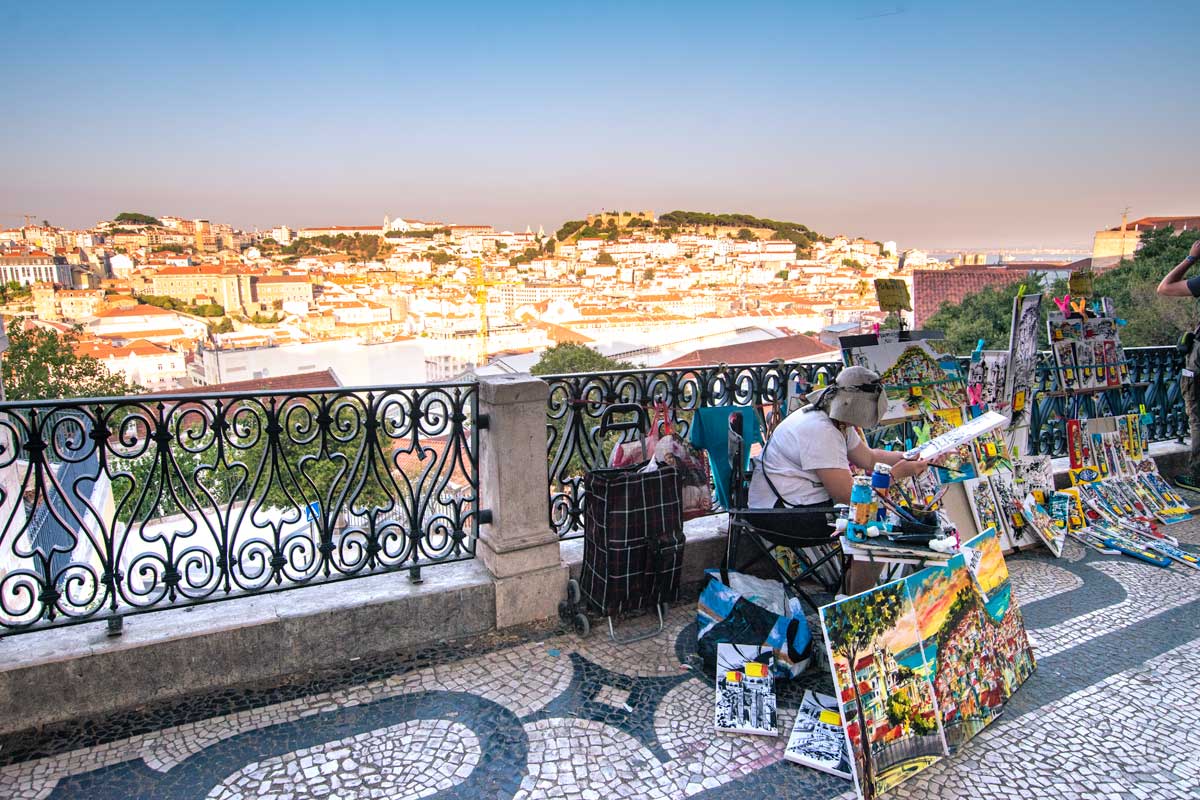 Miradouro de São Pedro de Alcântara is right next to the top-stop of the Ascensor da Gloria. It's also a small park thus being the perfect place to give your legs a break from the hard climbs and relax while enjoying the red roofs of Lisbon.
Ascensor da Gloria opening times:
– Mon – Thursday: 7:15 AM – 11:55 PM
– Friday: 7:15 AM – 12:25 AM
– Saturday: 8:45 AM – 12:25 AM
– Sunday: 9:15 AM – 11:55 PM

Ascensor da Gloria price:
– Regular: 3.70 EUR
– Day ticket: 6:30 EUR (valid for all lifts)
Mercado da Ribeira (Time Out Market)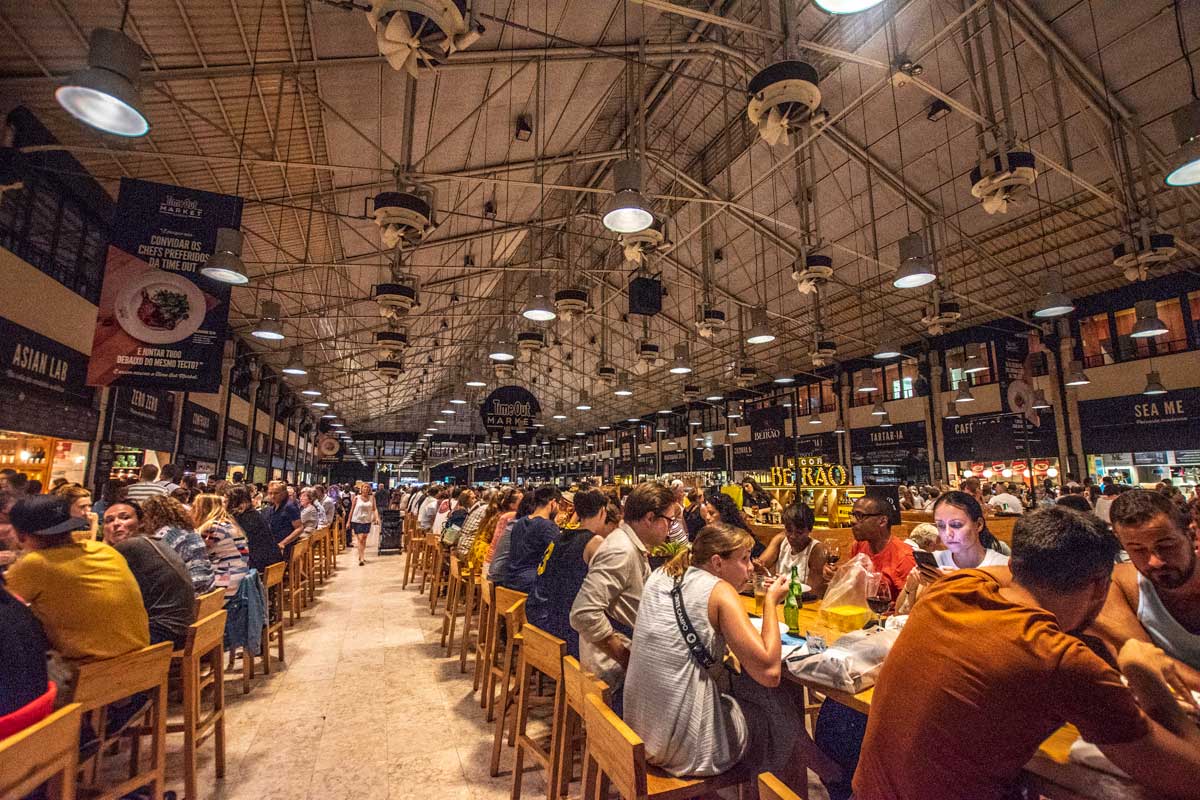 It's the end of the first day of our Lisbon itinerary, and I guess you're already tired. The last journey of the day may look like a long one but it's downhill walk ending with a top local dining place.
Mercado da Ribeira is Lisbon's main food market since 1892, and today it also offers an indoor food court named Time Out Market with countless choices of both local and foreign cuisine. The concept of Time Out is "bringing the best of the city under one roof." and boy, oh boy, do they do it right. More than 25 food stalls will offer plenty of options that will suffice even the pickiest ones.
Bom apetite!
Opening times:
– Sunday – Thursday: 10:00 AM – 12:00 AM
– Friday – Saturday: 10:00 AM – 1:00 AM
See Also: How to Spend 2 Days in Porto
Three Days in Lisbon – Day 2 – A Belém Adventure
The second day on our itinerary will be spent in another iconic area of Lisbon. Home to many of Portugal's distinctive buildings and landmarks, the Belém district has been one of the most popular Lisbon neighborhoods since the middle ages. It's quite far from the city center though, so prepare to spend the whole day in that part of town.
How to get to Belem? Get tram Nº15 from Praça do Comércio. It stops right in front of our first attraction for the day.
Pasteis de Belém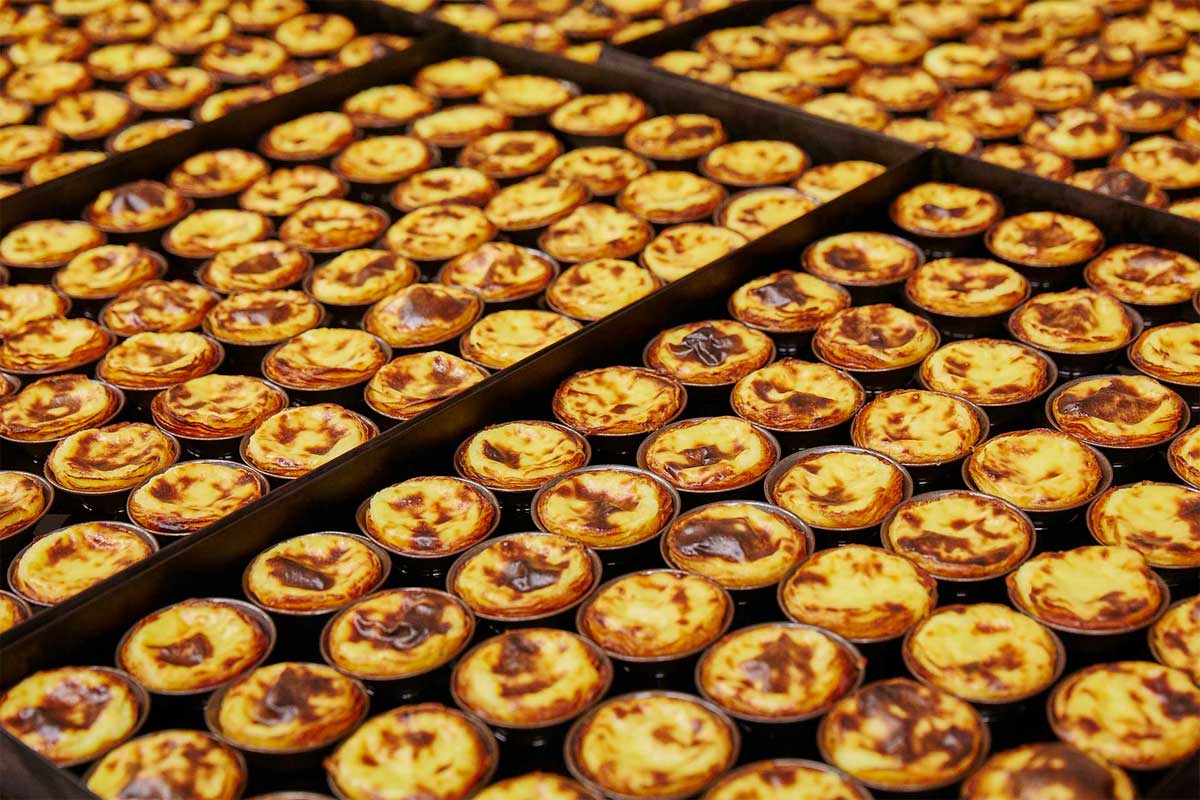 Depending on your time of arrival, the pastry shop could be the first or the last stop on the itinerary (or why not both?). If you're there early enough and the line is manageable, go for it. There is no better breakfast in Lisbon. If the queue is too big and you don't feel like waiting, save it for last. It's way less crowded at the end of the day.
So what are Pasteis de Belém and why are they world-famous?
It's not your first day in Portugal, so you've probably already seen or even tasted the local sweet treats named pastéis de nata. Those delicious egg tart pastries that feel like little bites of heaven. Well, this is the first bakery that started selling them, all the way back in 1837. They claim to have an ancient recipe from the Mosteiro dos Jerónimos that is still used today.
To be honest, I was skeptical at first. I mean, the regular pastéis de nata are so good that I just didn't see how the Belém ones could be any better? And while they do look the same, they taste a little bit different. The way of different that will make you eat a whole box of six and dream about them at night.
Castaway Tip
Seriously Pasteis de Belém are very addicting, make sure you get at least a box of 6.

Mosteiro dos Jerónimos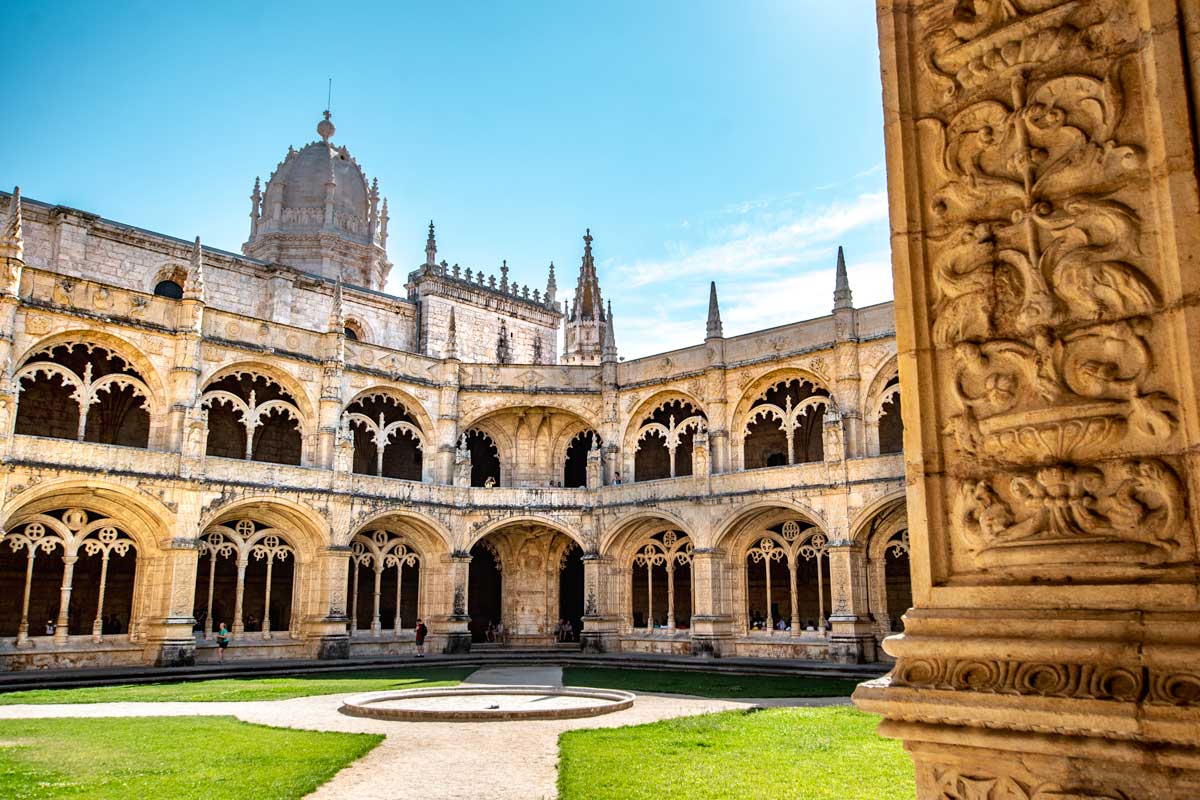 One of the most prominent examples of the Portuguese Late Gothic Manueline style of architecture in Lisbon, and a UNESCO World Heritage Site since 1983, the monastery is one of the biggest landmarks of Portugal. And while I strongly suggest visiting all the other spots on our 3 days in Lisbon itinerary, I won't advise you to go inside Jeronimos Monastery.
Why is that? Well, while the cloister is indeed magnificent and full of details and ornaments, it is not a big place and is nothing but a church cloister. To get inside, however, you need to wait in a 30-40 minutes line and buy a 10 Euro ticket. If the line was shorter or the ticket cheaper, I would say go for it, but right now, I can't honestly say it's worth it.
You can still admire the beautiful design from the outside and visit the church right next to the entrance.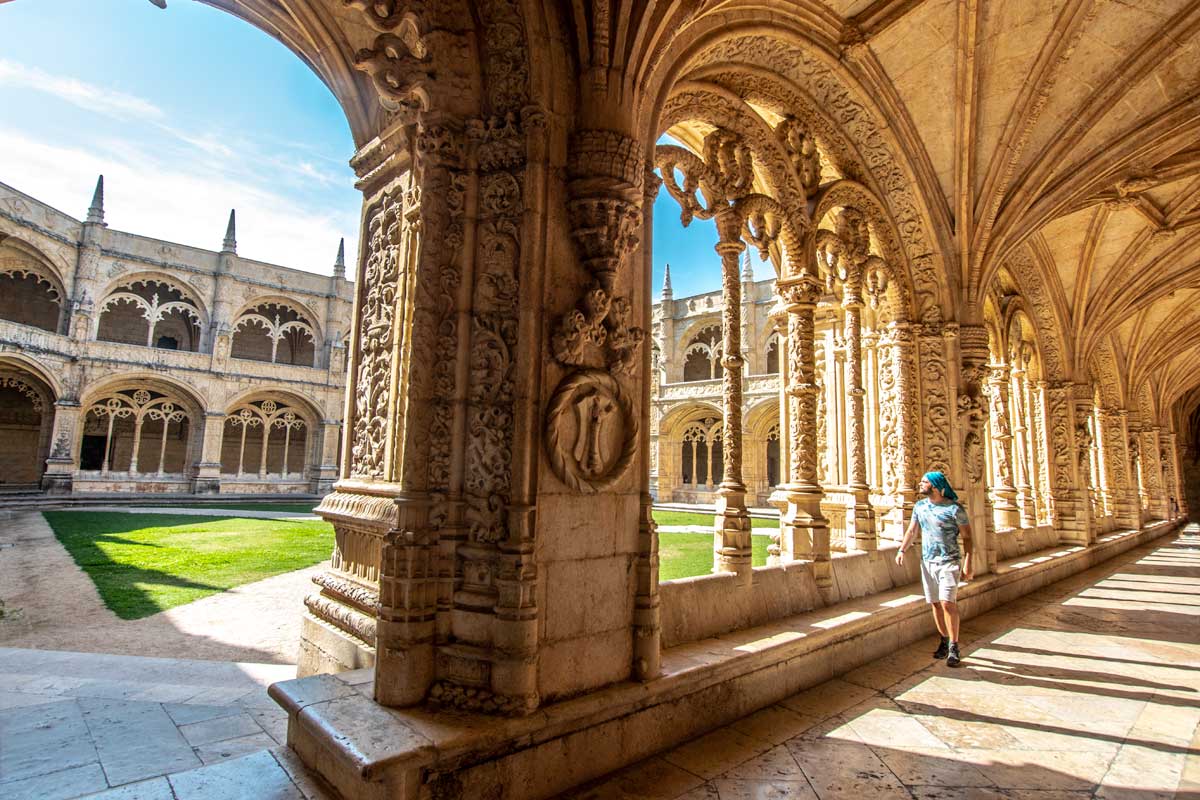 Opening times:
– October – March: 10:00 AM – 5:00 PM
– April – September: 10:00 AM – 6:30 PM
– Closed on Mondays
Website: www.mosteirojeronimos.gov.pt/en/
Price:
– Regular: 10 EUR
– with Belem Tower – 12 EUR
– with Belem Tower and National Archaeological Museum – 16 EUR
– Online ticket
Castaway Tip
If you're planning a visit to the Archeological Museum too (housed in the same building) go there first and get a combined ticket. Monastery Cloister + Museum costs 12 EUR (16 EUR if you want to include Torre de Belém) and it's the best way to skip the lines.

Maritime Museum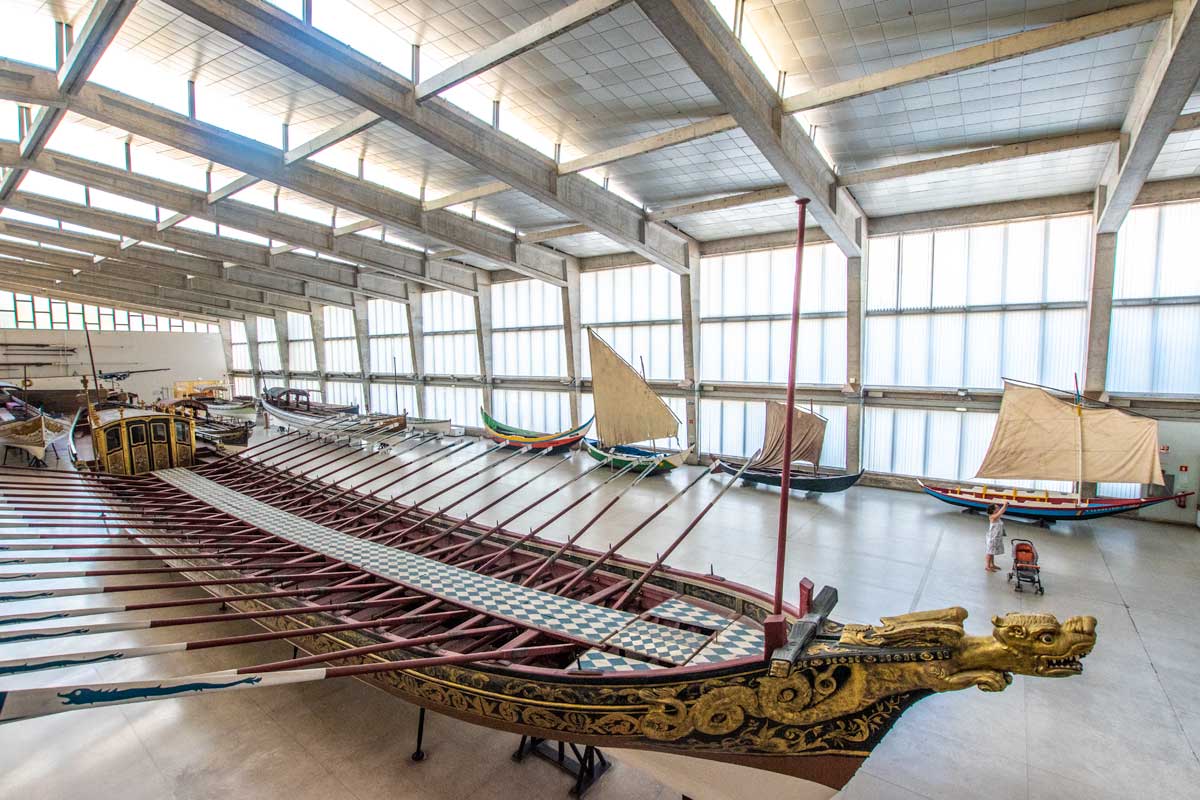 Housed inside the building of the Jeronimos Monastery, this lovely museum is one of the hidden gems of Lisbon. Portugal has always been a country of explorers, and its history is heavily interlinked with ships and sailing. We all have heard Vasco da Gama – the first European to reach India by sea, and Ferdinand Magellan – the first person to circumnavigate the earth, right?
The museum is full of artifacts, and ship models from various ages. It also has a hall with real full-sized boats (even a couple of planes). It's cheap, not crowded and all in all a lovely place to spend a few hours and learn more about Portugal's rich history in sailing and exploring.
Opening times:
Every day
– October – April: 10:00 AM – 5:00 PM
– May – September: 10:00 AM – 6:00 PM
Price:
– Regular: 6.50 EUR
Castaway Tip
Don't miss the astounding vintage map at the entrance.

Monument of Discoveries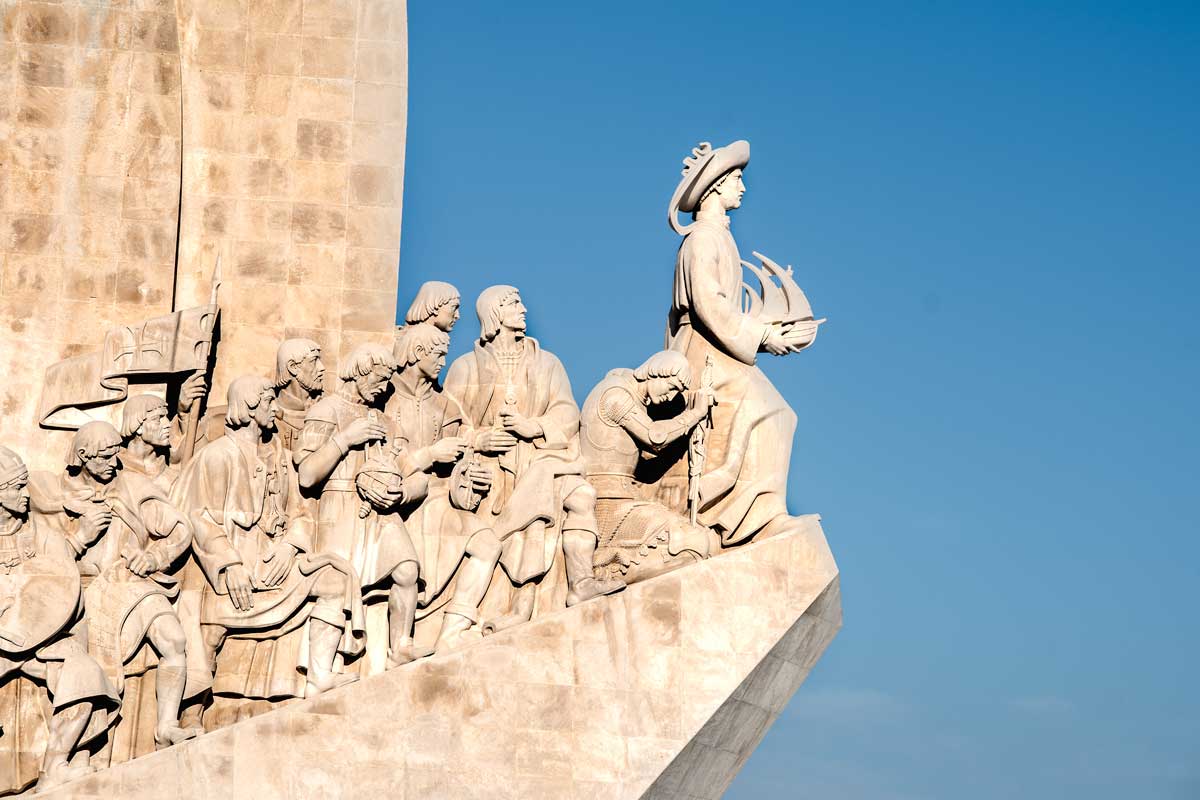 Pretty close to the Jeronimos Monastery, on the northern bank of the Tagus River stands Padrão dos Descobrimentos – a glorious monument that celebrates the Portuguese Age of Discovery during the 15th and 16th centuries.
The whole area is excellent for a walk. You can chill on the slopes next to the river or go to the park nearby. You can also go to the top of the monument for a panoramic view of Belém ( you can't waste a whole day in Lisbon without exploring at least one miradouro). Don't worry, there is no climb, the elevator gets you right up, but it also costs 10 EUR.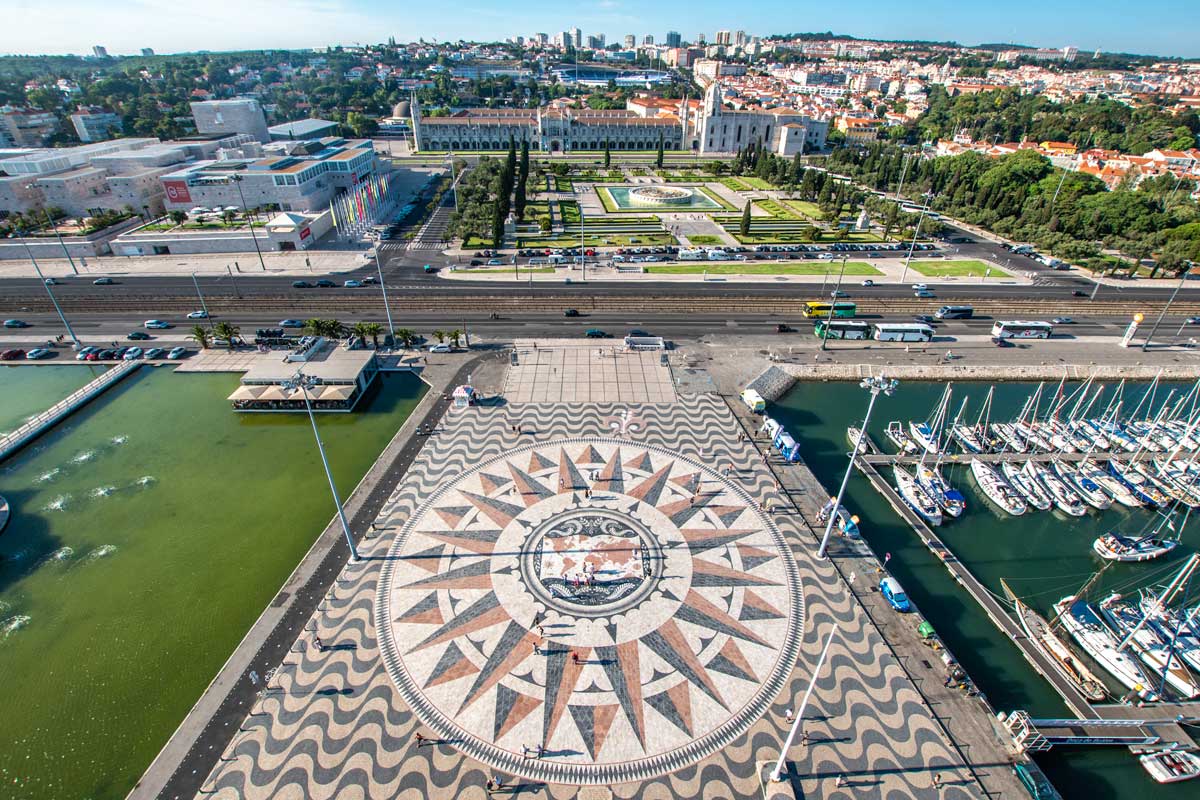 Opening times:
From November to January: 10:00 AM – 6:00 PM (closed on Mondays)
February and October: 10:00 AM – 6:00 PM daily
From March to September: 10:00 AM – 7:00 PM daily
Price:
– Regular: 10 EUR

Castaway Tip
The mosaic in front of the monument pictures a world map. It makes a great photo from the viewpoint.

See Also: How to Spend 10 Days in Portugal
Torre de Belém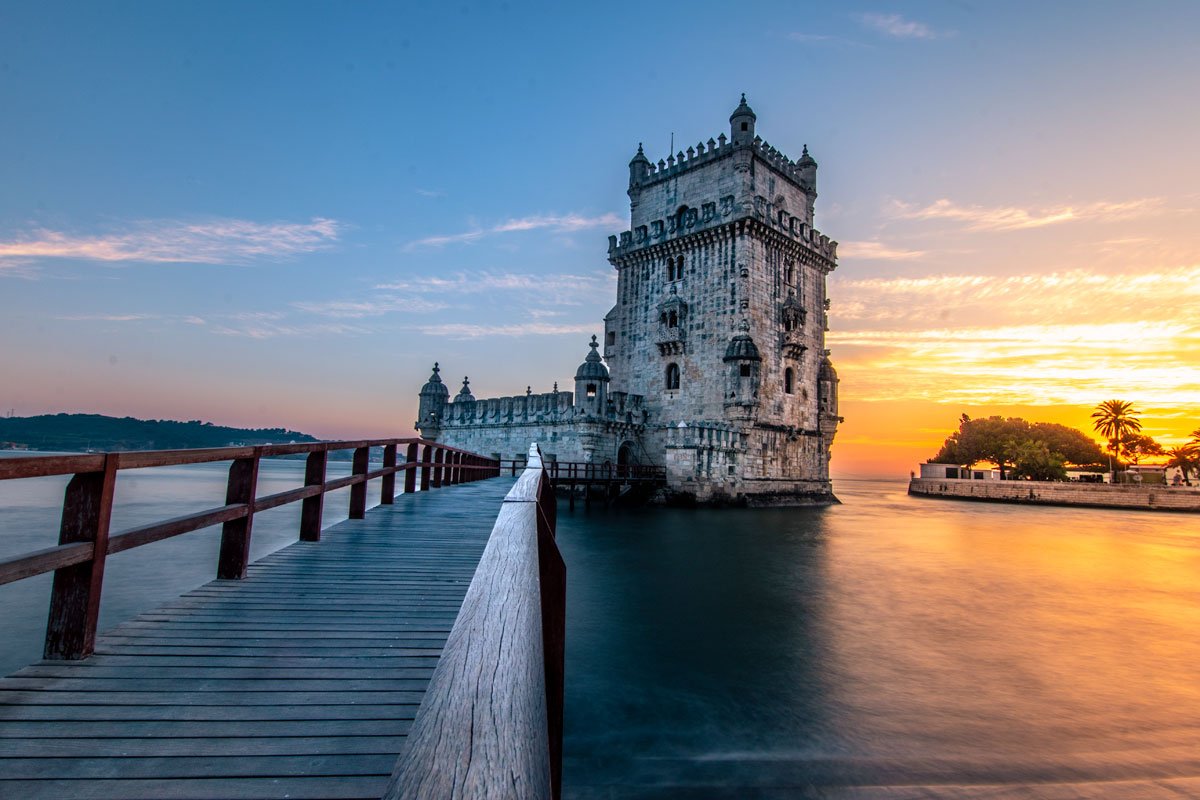 The last stop on our itinerary is the most famous building in Portugal. I'm pretty sure you've already seen a lot of postcards and fridge magnets with it, but it's time to see the real deal.
Being part of the defense system at the mouth of the Tagus river and a ceremonial gateway to Lisbon, the Belém Tower is listed as a UNESCO World Heritage Site due to the significant role it played in the Portuguese maritime discoveries.
While getting inside (8.50 EUR) is one of the biggest tourist traps in the city (unless you have a profound interest in military architecture), it is also one of the best places in Lisbon you can catch the sunset. Take a sit on one of the benches around the tower, get yourself a box of Pastel de Belém, and enjoy nature's vibrant light show.
It'll be a sunset you'd remember this journey by.
Three Days in Lisbon – Day 3 – It's Castle Time
The last day of our 3 days in Lisbon will not be spent in the city. That's right, get ready for a day-trip! I know Lisbon is great and you probably want to spend as much time as possible there, but trust me on this one, if you don't check out the nearby Sintra you'd regret it for life.
So what is out there in Sintra?
Sintra is this picturesque town tucked between lush green hills that roll back all the way to the Atlantic. Its UNESCO World Heritage city center is one of Europes finest examples of the Romanticism style of architecture. Oh yeah, the place is also stacked with castles. I mean seriously stacked!
Being on a day-trip, you won't have the chance to check them all, but there is enough time to see the most prominent ones.
You can easily make the trip on your own or go completely hassle-free and get an organized tour.
Pena Palace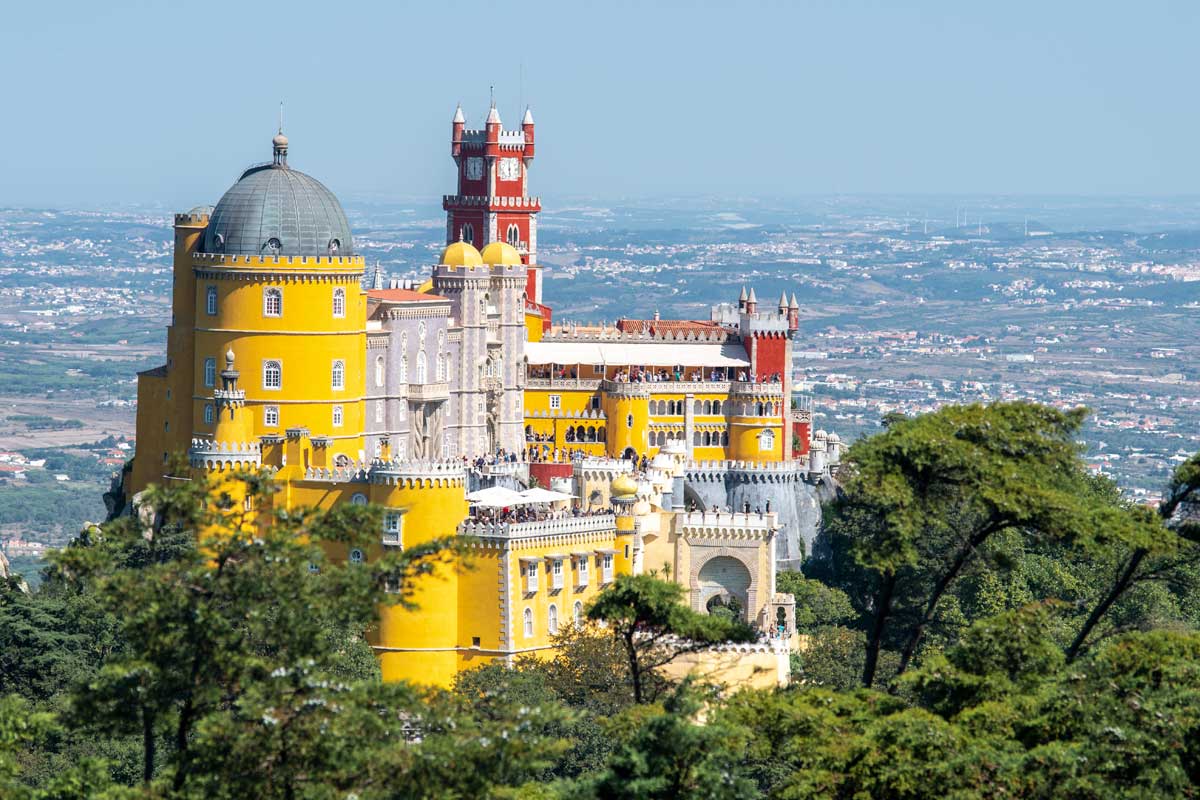 Instagrammers dream and Enochlophobiacs (it's is a real word!) nightmare. The unique thing about this 19th-century Romanticist castle is its colors. Not the regular stone grey and wood brown but red and yellow! Like one of those inflatable Mcdonald's castles in real size.
It has a severe problem with overcrowding though, so if you want a good picture, better get there early. Make sure to also check out the gardens and the view from the giant cross!
Castle of the Moors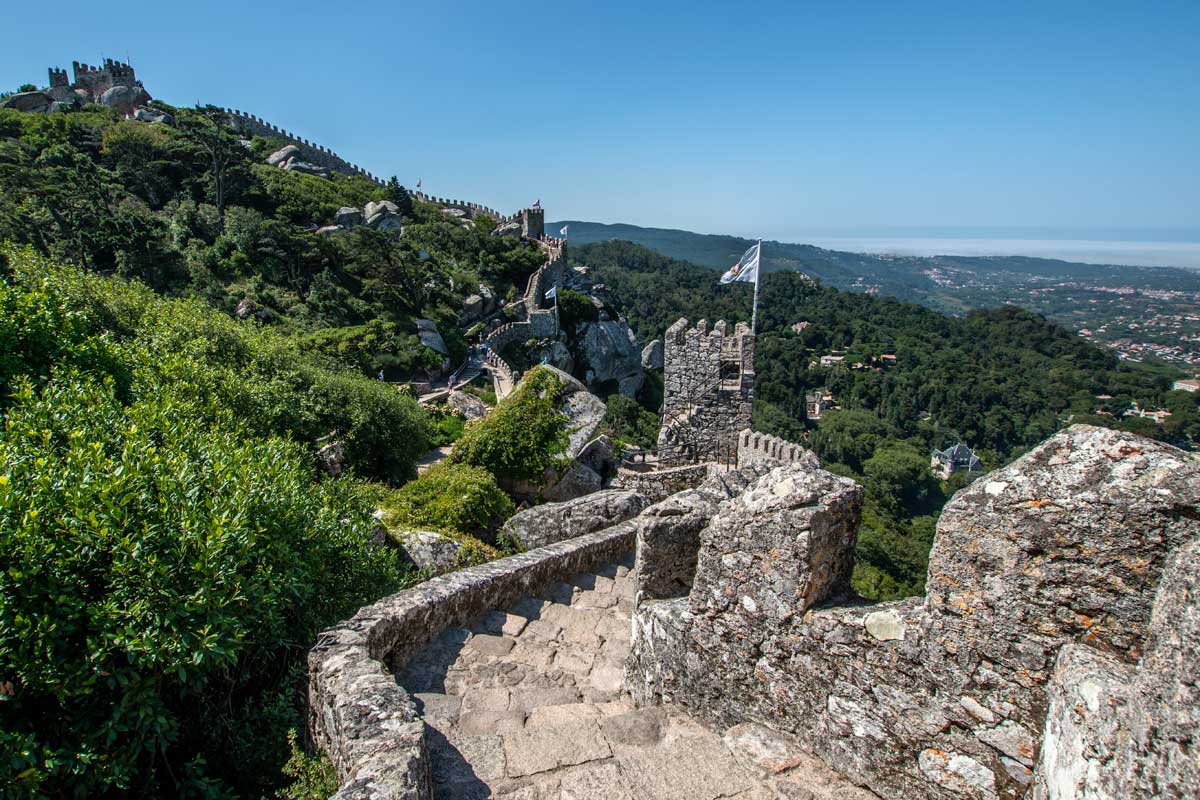 Overlooking the town, the Moorish Castle is 1000 years older than the Pena Palace. No bright colors here, but high fortified stone walls, impressive guard towers, and massive battlemented towers. It's the best place to get a panoramic view of the area. On a clear day, you can see all the way to the ocean!
Quinta da Regaleira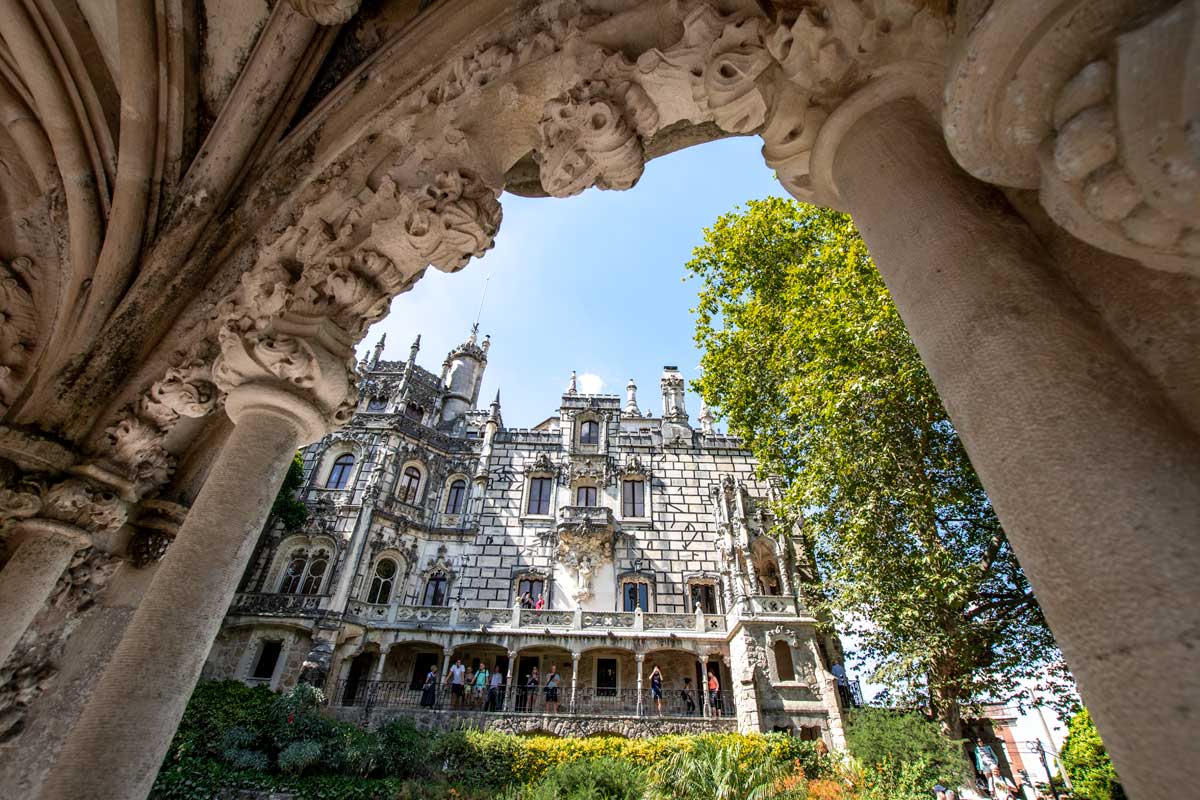 The second most famous palace in town (after Pena), Quinta Regalia looks more like the Adams Family mansion than anything else. With its stunning gothic facade and curious, quirky gardens inspired by the owner's mystic ideologies, the place is a magnet for tourists.
Make sure to visit the initiation well and the secret passage at the end of it.
Sintra National Palace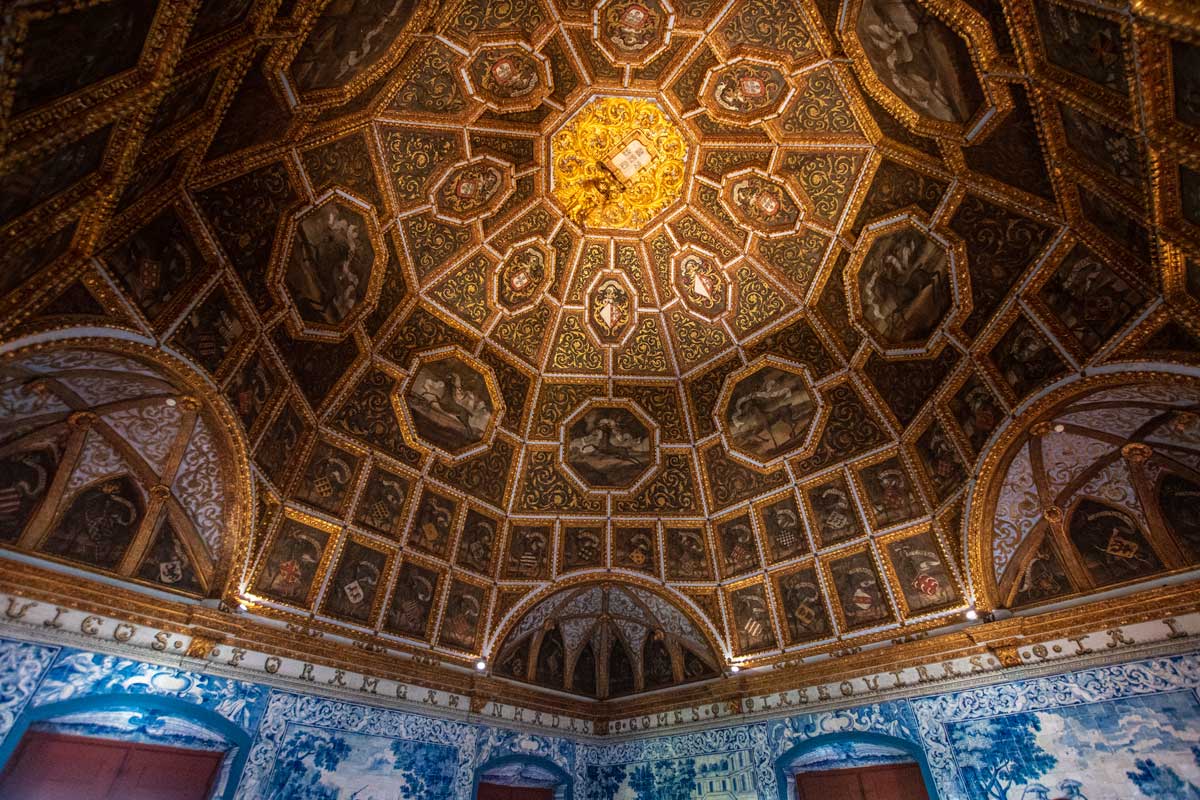 Situated right in the center of town, Sintra's National Palace is the best-preserved medieval royal residence in Portugal. A tour inside will lead you through various kitsch rooms with quirky names. From the Magpies Room, through the Swans Room and into the Coats of Arms Room, there is plenty to see. Perfect for a 1-2 hours visit.
Another great thing about Sintra is that is so easy to get to. Just a 40-minutes train ride for a round-trip ticket for around 5 EUR will get you to the center of town.
See Also: All the Details you Need to Plan a Sintra Day-Trip on Your Own
Three Days in Lisbon – Useful Information
Where to stay in Lisbon
Most of the city's highlights are situated in the eastern part of Lisbon. A hotel in the old neighborhood – Alfama, the nightlife district – The Bairro Alto or the central Baixa area is your best bet.
Expensive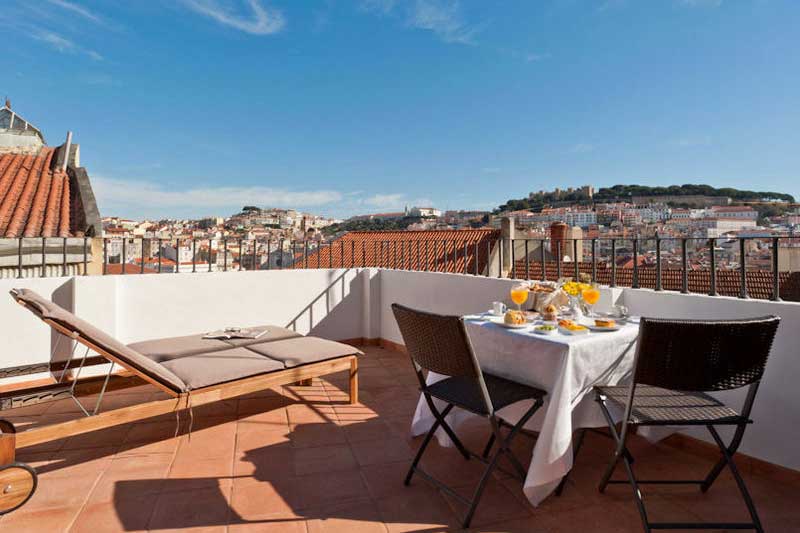 The best possible location in the heart of Lisbon and within 5 minutes from the metro and train stations. What makes Casa Balthazar one step ahead of the other high-priced Lisbon hotels are its balconies. Overlooking the red roofs of the city, you basically have your own private miradouro with panoramic views and a jacuzzi!
See the latest prices
---
Mid-Range
Lisbon Best Choice Apartments Alfama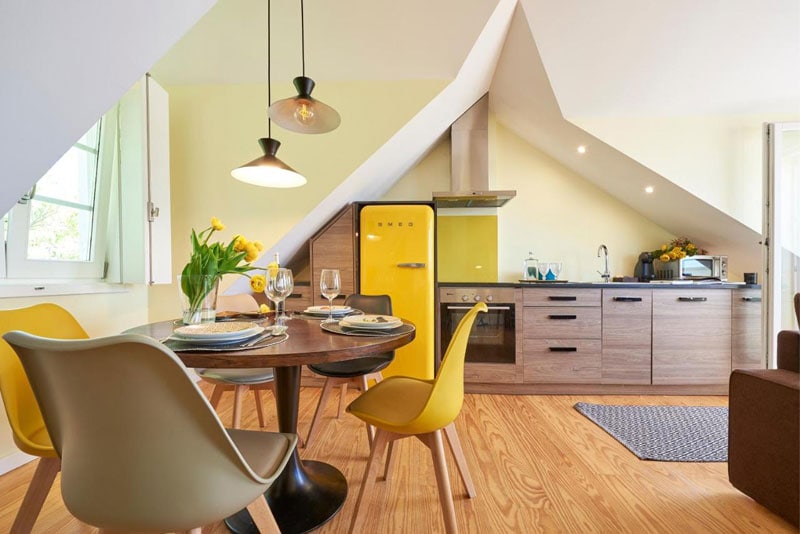 A modern, bright, spacious, comfortable flat with an awesome sea view close to the center of Lisbon, the Lisbon Cathedral and plenty of public transportation options around it. An incredible value for money!
See the latest prices
---
Budget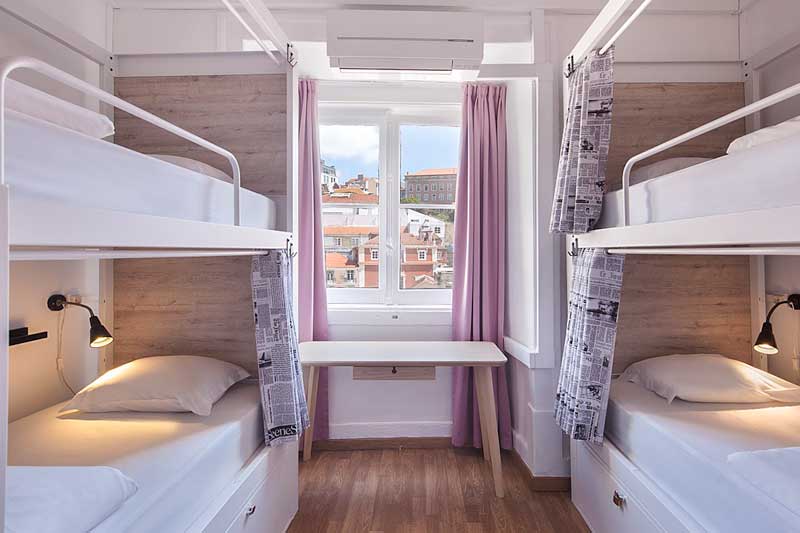 Situated within 250 m from the Rossio Railway Station, you can hardly find a better location. Nice and clean hostel set inside a renovated historic building from the 1930s. Fresh waffles for breakfast and regular cocktail nights make it my number one budget pick in Lisbon.
See the latest prices
---
Recommended by the Pro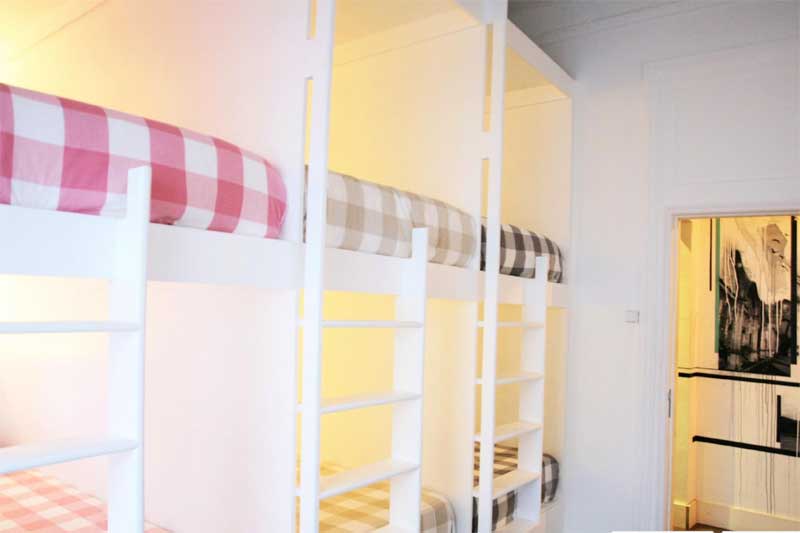 My friend Plami is an expert on everything Portuguese, and she highly recommended this one. Definitely worth a look!
See the latest prices
---
When to go to Lisbon?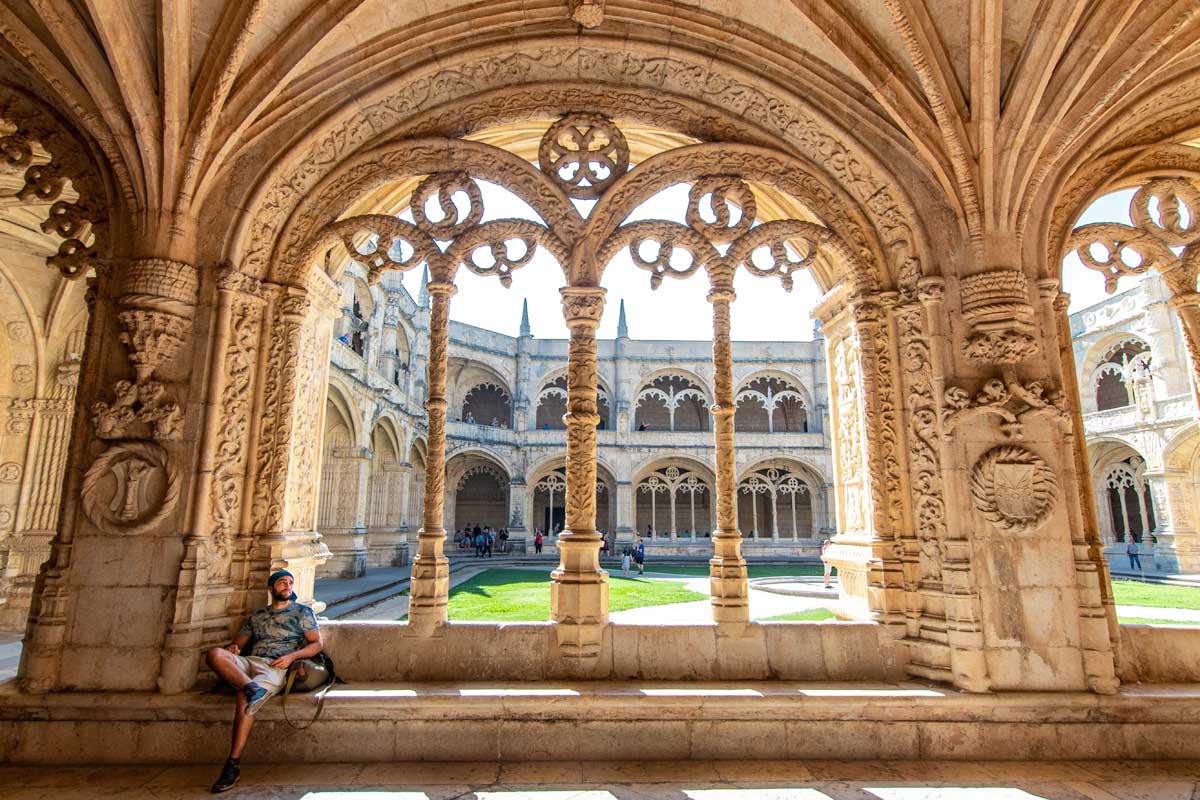 Since you intend to spend only 3 days in Lisbon, picking the right season is very important. Nothing can reveal the heart of Lisbon better than a long walk around its small steep alleys.
The summers in Portugal are very hot while the winters are obviously not the best time for city exploration, so spring (March-May) and autumn (September – November) are the best times for a visit.
Check the Lisbon forecast
How to get around Lisbon?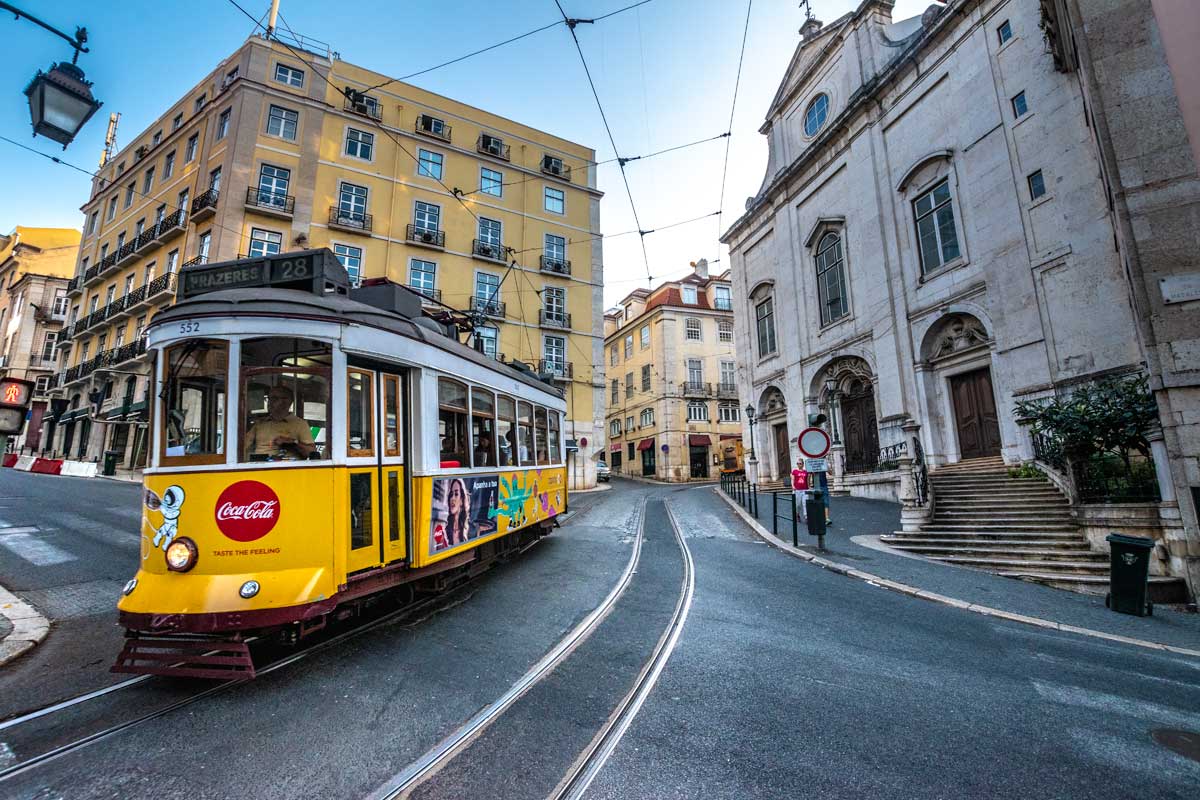 I want to say by foot but due to its hilly nature, a walk around Lisbon requires above average fitness levels. If you can do it though, it's by far the best way to get to know this stunning city and its labyrinth of winding alleys, hills, and stairways.
If you don't think you can, use Lisbon inexpensive and pretty well developed public transport system. The first thing that comes to mind are the trams (3 EUR). Symbol of the city, they are a popular transportation option for both locals and tourists. Tram 28 is one of the most scenic rides in Lisbon (it follows a scenic route from Martim Moniz to Campo Ourique), but I urge you to avoid using it for sightseeing purposes. Its a serious discomfort for the locals who use tram 28 as intended – a public transport.
Being extremely popular, the trams are always overcrowded and a favorite place for pickpocketers too so using some of the 78 different bus lines (2 EUR) may be the best option for you.
The metro system is very well developed too. See a map of all four lines here.
If you are a fan of Hop-on Hop-off busses, Lisbon offers them alongside Hop-on Hop-off trams and even boats.
Is Lisbon Safe?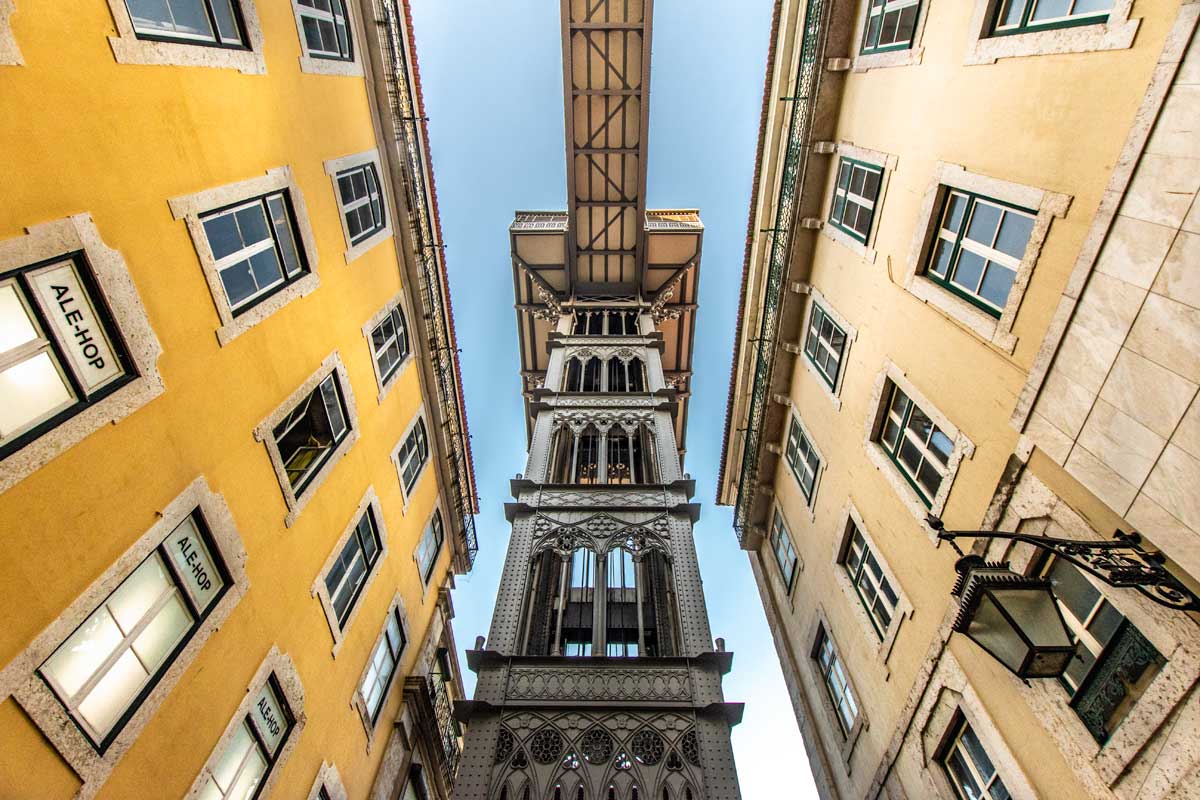 There was never a moment I felt unsafe in Lisbon. Beware of pickpocketers on the main squares and especially inside the trams. Also, it's a normal thing to get offered coke or hashish at least a few times a day. Damn, I got more than 10 offers on my first day only. Don't be nervous about it, just decline politely and continue on your way.

Don't underestimate the risks though. Lisbon may be as safe as it gets but all you need is a moment of bad luck to ruin your vacation.
I currently use HeyMondo for my travels because they have proven themselves to me more than once over the years. The link above will give you a 5% discount, but If you have another favorite provider, that's ok. Just make sure you have one because you never know what may happen.
Lisbon tours
Not into exploring the city on your own, or you just prefer a knowledgeable guide with you? Here are some of the best Lisbon tours:
– The Alfama One: Explore the most emblematic neighbourhood in Lisbon with an expert guide. Enjoy all of Alfama's highlights, visit the best viewpoints and try a complimentary pastel de nata and a sample of the famous local Ginjinha liqueur.
– The Cruise: This is a 2-hour long cruise on the Tagus river, that will show you some of Lisbon's biggest attractions from a unique point of view. It's a sunset cruise and it's one of the most relaxing experiences to have in Lisbon.
– The Fado Show: Fado is a music genre that expresses the true soul of Portugal. It dates back to 1820 and it's listed as UNESCO Intangible Cultural Heritage of Humanity. Considered the best Fado show in town, 'Fado in Chiado' is a wonderful way to spend your Lisbon evening.
Lisbon day-trips
You have more than 3 days in Lisbon? You should definitely spend some of them on the amazing day trips Lisbon has to offer:
– The Sintra One: Doing the day-trip to Sintra is a must! It's not that hard to do it on your own, but if you want everything sorted out for you – this 8-hour day-trip is the one for you. It also includes a trip to the most western point of Europe – Cabo da Roca.
– The Knights Templar One: This one is following the steps of the Knight Templars. You're going to explore the villages of Constância and Tomar and learn more about the warrior-monks. It includes a castle visit, a convent visit, and a typical local pastry.
– The Cultural One: This one is a whole-day tour and will take you through various historical places in Portugal. You'll learn about the legend of the apparitions of the Virgin Mary at Fátima, enjoy the quaint fishing village of Nazaré and taste Ginjinha – a traditional cherry liqueur.
Useful words and phrases in Portuguese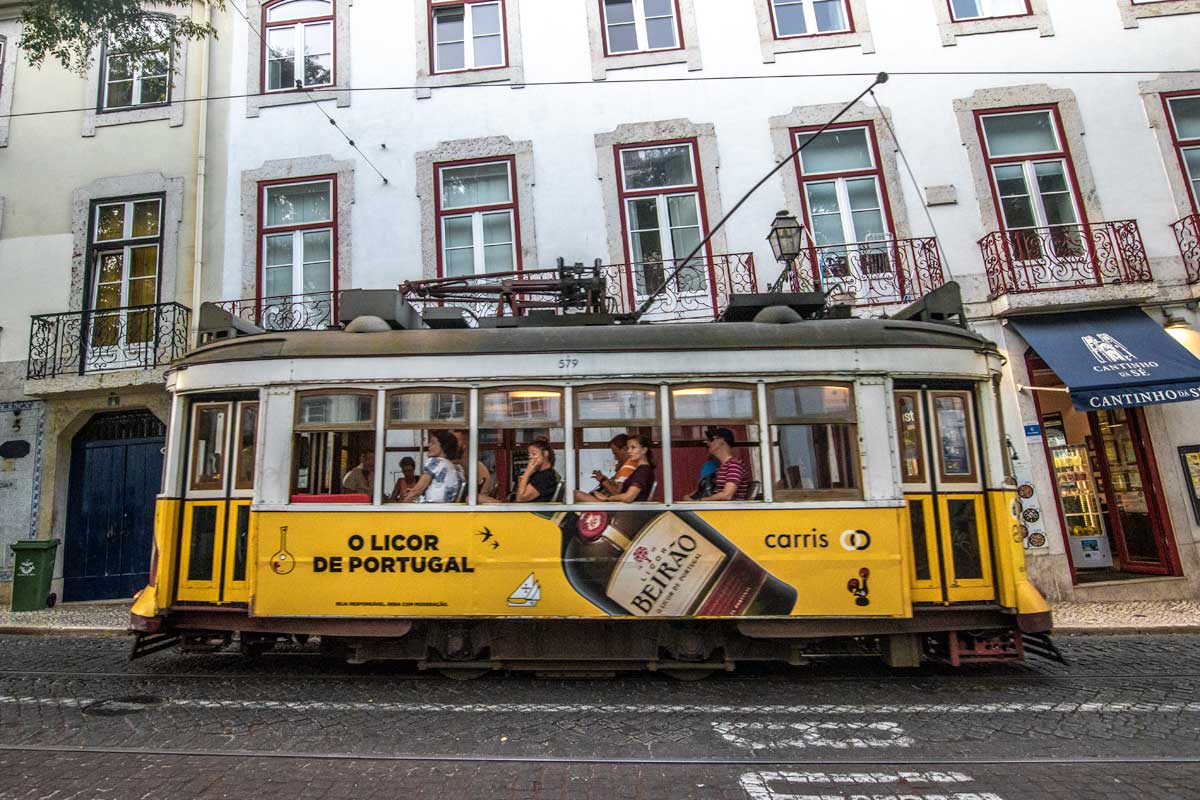 Olá – Hello
Obrigado – Thank you
Quanto custa? – How much is this
Fala inglês? – Do you speak English?
Por favor – Please
Cerveja – Beer
Carne – Meat
Vinho – Wine
Best way to get to Lisbon center from the airport
Unlike the other big European cities, Lisbon airport is close to town. Best way to get to the center depends on your hotel location but here are the better and worse options:
Better:
Rent-a-Car – The most convenient way (most people use) is to rent a car, of course. You can skip all the public transport research and go straight to your hotel. To find the best offers in the country, check the Discover Cars tool, which will compare all the providers in the country.
Metro – cost around 2 EUR and takes about 10 mins
Uber – costs around 10 EUR and takes about 20 mins
AeroBus – costs 4 EUR (6 EUR return ticket) and takes about 20 mins it also has two lines:
– Line 1 – City Center: Entrecampos, Campo Pequeno, Avenida da República, Saldanha, Picoas, Avenida Fontes Pereira de Melo, Marquês de Pombal, Avenida da Liberdade, Restauradores, Rossio, Praça do Comércio, Cais do Sodré
– Line 2 – Financial Center: Entrecampos, Sete Rios, Avenida Columbano Bordalo Pinheiro, Praça de Espanha, Avenida José Malhoa.
Worse:
Taxi – costs around 20 EUR, could take more than 20mins, often don't speak English
Public Buses – costs 2 EUR, takes about 20 mins, has baggage regulations
Three Days in Lisbon Itinerary Map
That's all from me, I hope you enjoy your 3 days in Lisbon!
————————————
If you haven't planned your trip there yet, find out how I plan my trips!
————————————
I have 17 bucket list ideas for Portugal. See my impossible bucket list of 1700+ adventures!

Have you been to Lisbon?

---
Some of the above are affiliate links and I will earn a percentage of the sale if you purchase through them at no extra cost to you. This helps keep my site running – so thanks in advance for your support!