There are cities in this world that you have to see at least once in your lifetime, and while you may not be ready to visit Thailand's capital right now, I prepared 15 fun Bangkok facts that will spark your wanderlust so fiercely that you'll start checking plane tickets.
The colorful chaos surrounding you everywhere you go is complemented by the best street food in Asia, plenty of peculiar Buddhist culture, and some of the kindest people on Earth. No matter what type of person you are, something is waiting for you in Bangkok.
From the peculiar name (you most likely can't pronounce) to the odd city laws, here are the top 15 most interesting facts about Bangkok.
The most visited city on Earth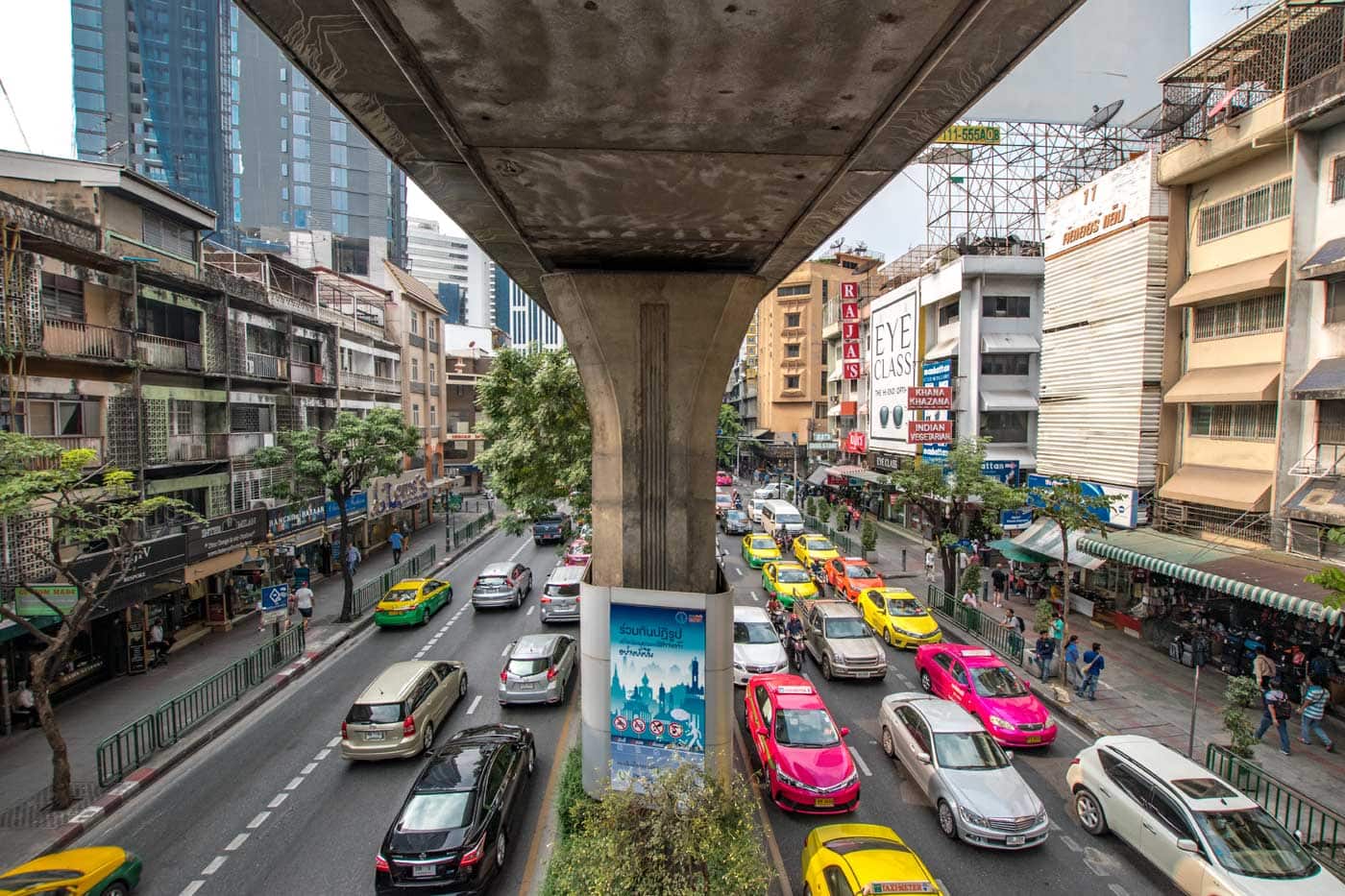 For a few years now, Bangkok is the most visited city on Earth (cursed 2020 does not count!). More than 20 million people spend their vacation in the capital of Thailand, leaving traditional hotspots like London, Paris, and Dubai eating its dust.
With its superb street food, fascinating temples, and exotic culture, I can't say I'm even a little bit surprised.
The city with the longest name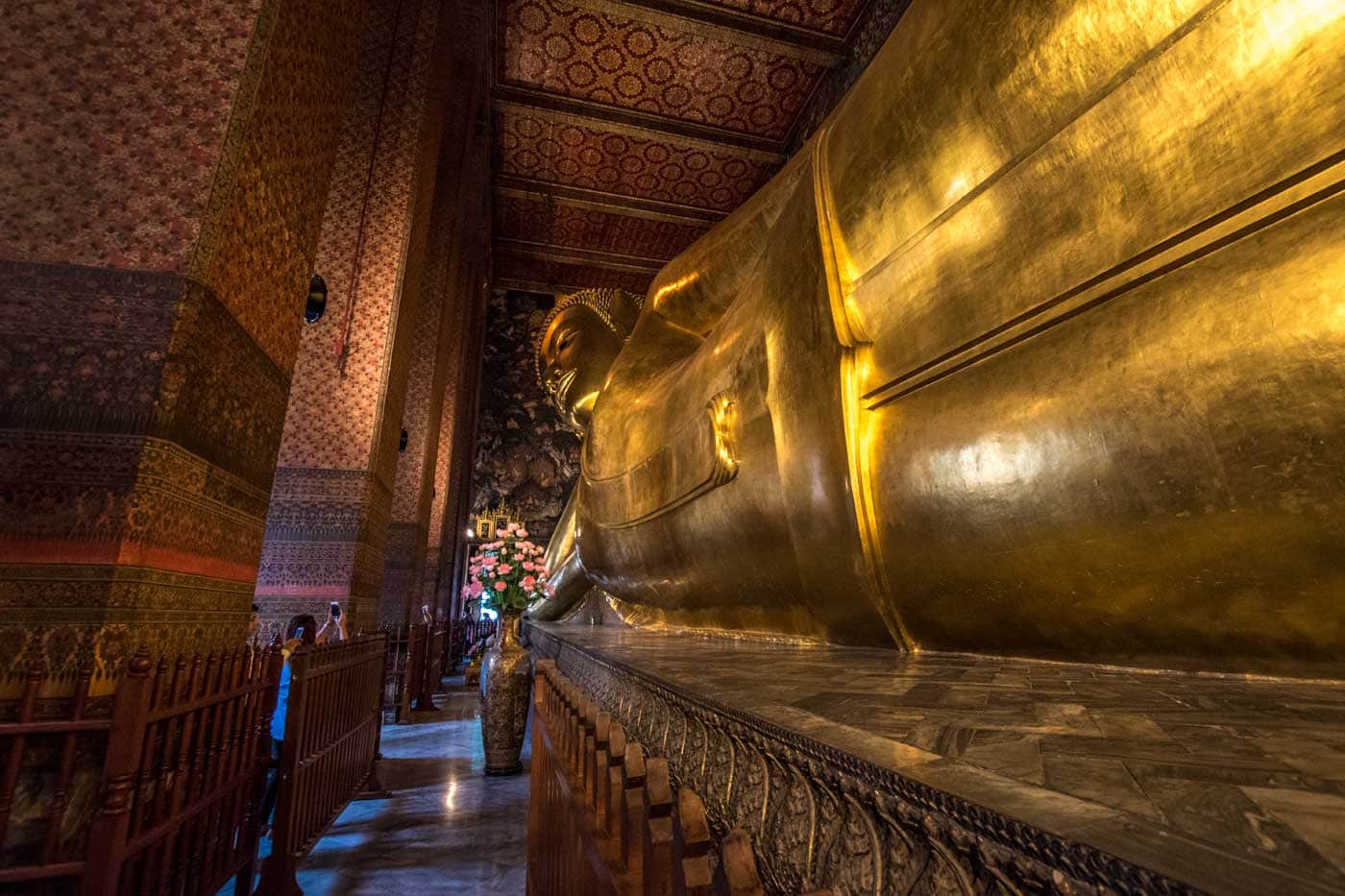 No, I'm not drunk. You may think the longest name belongs to the Irish town of Llanfairpwllgwyngyllgogerychwyrndrobwllllantysiliogogogoch (like I said, I'm not drunk, it's a real town), but Bangkok real name is Krung Thep Mahanakhon Amon Rattanakosin Mahinthara Yuthaya Mahadilok Phop Noppharat Ratchathani Burirom Udomratchaniwet Mahasathan Amon Piman Awatan Sathit Sakkathattiya Witsanukam Prasit. Try saying that out loud!
I wonder where Bangkok came from. If it was me, I would call it Krung Thep or just Krung (It actually comes from Bahng Gawk, meaning a place with lots of olive trees).
The Asian LA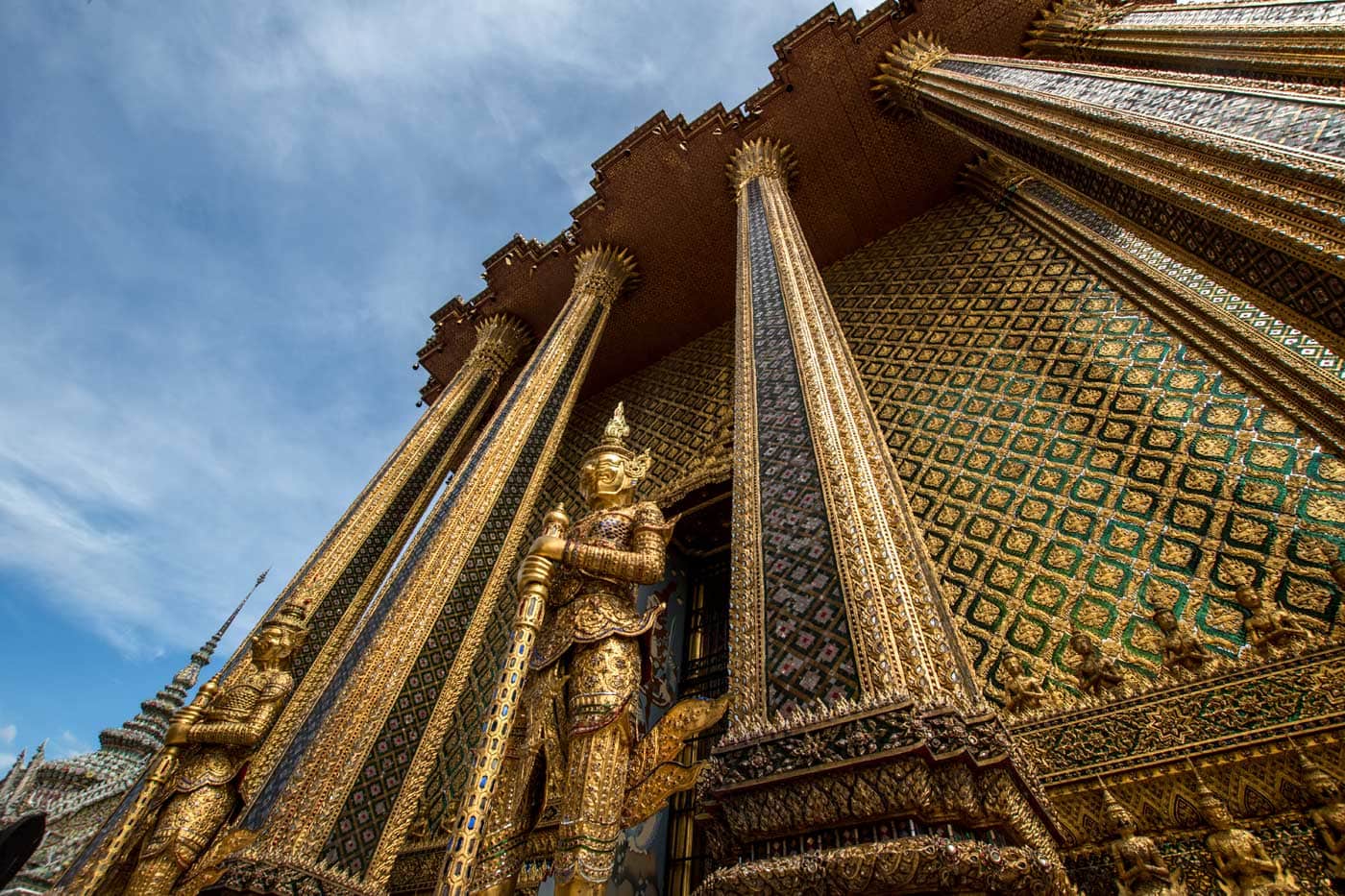 You already know the real name of Bangkok (look up above, I'm not writing that again!) so here it's translated – The city of angels, the great city, the residence of the Emerald Buddha, the impregnable city of God Indra, the grand capital of the world endowed with nine precious gems, the happy city, abounding in an enormous Royal Palace that resembles the heavenly abode where reigns the reincarnated god, a city given by Indra and built by Vishnukarn.
To make it short – the City of Angles.
From the Venice of the east to the sois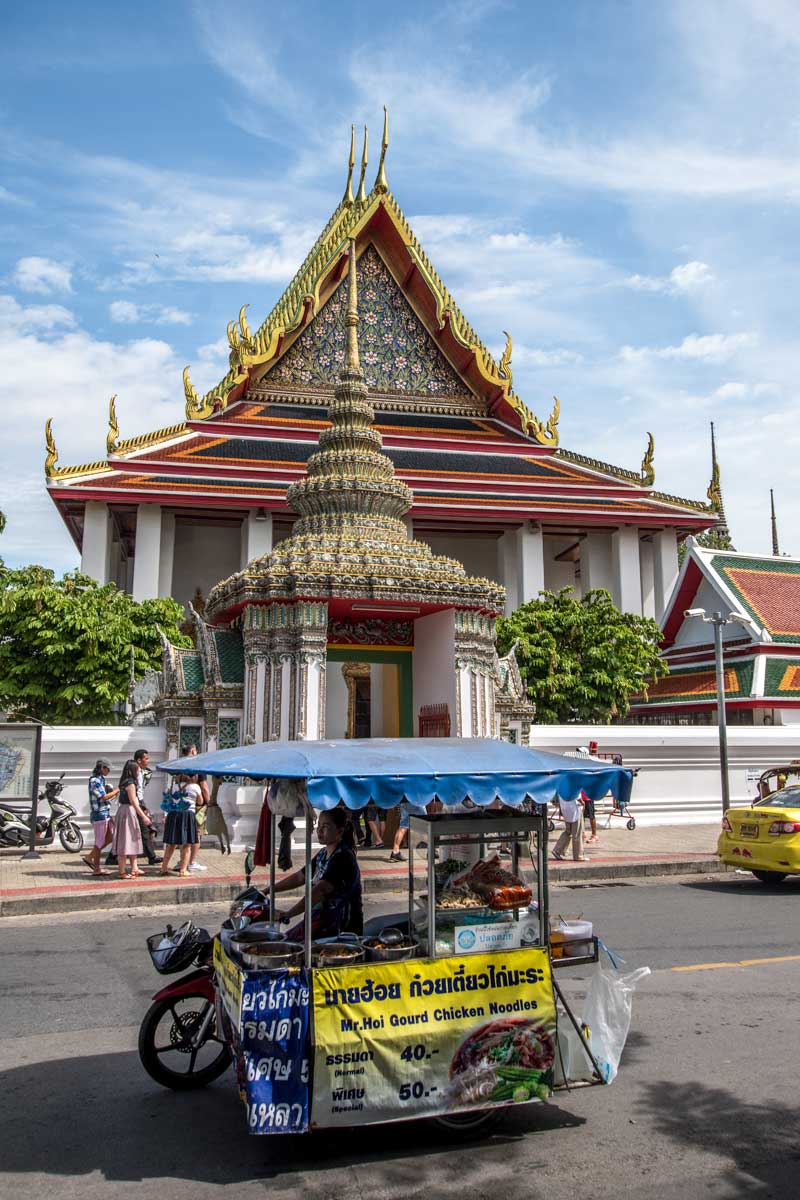 Up until the end of the 19th century, there were barely any roads in the city, all the houses were situated next to the water, and the water canals were the primary way of transportation.
Unlike Venice, though, Bangkok is not sinking. Instead, today's city has endless roads that stretch to the nearby towns (like Sukhumvit that goes all the way to Pattaya). To make things easier to navigate, all the main road's branching off alleys are called sois. Sukhumvit soi 3 means the third alley of the Sukhumvit road.
See Also: Best Area to Stay in Bangkok
My favorite of all Bangkok facts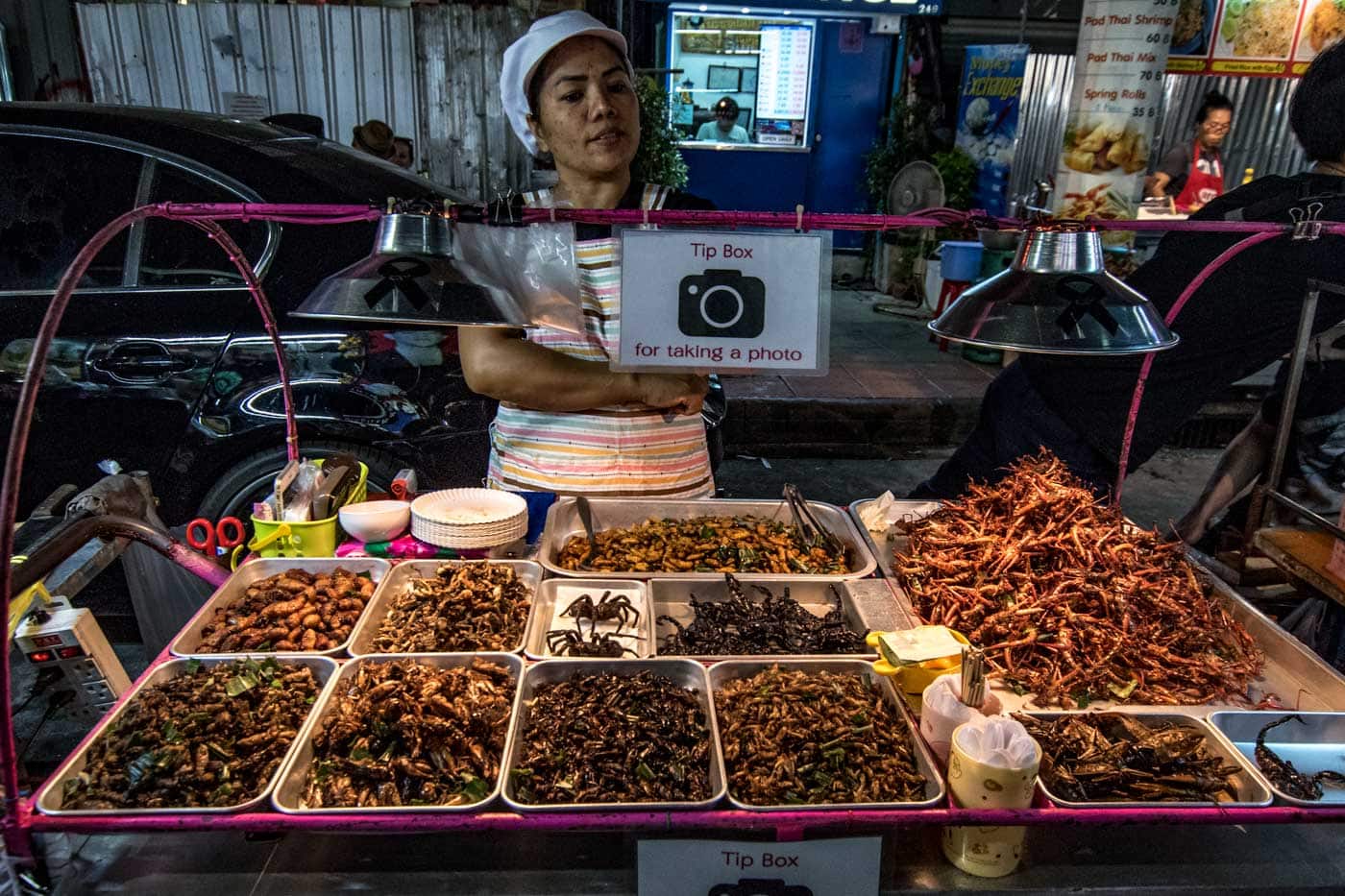 You can eat a scorpion on a stick while having a foot massage on the street. I'm sure you didn't expect that!
Unless you're going for a cool Instagram photo, though, I would recommend eating Pad Thai. Scorpions tend to be a bit salty.
If you're in the mood for something exotic, you can also try other insects (and spiders). And of course, why not do it while getting your feet massaged right on the street. This is the magic of Khao San road.
City of massages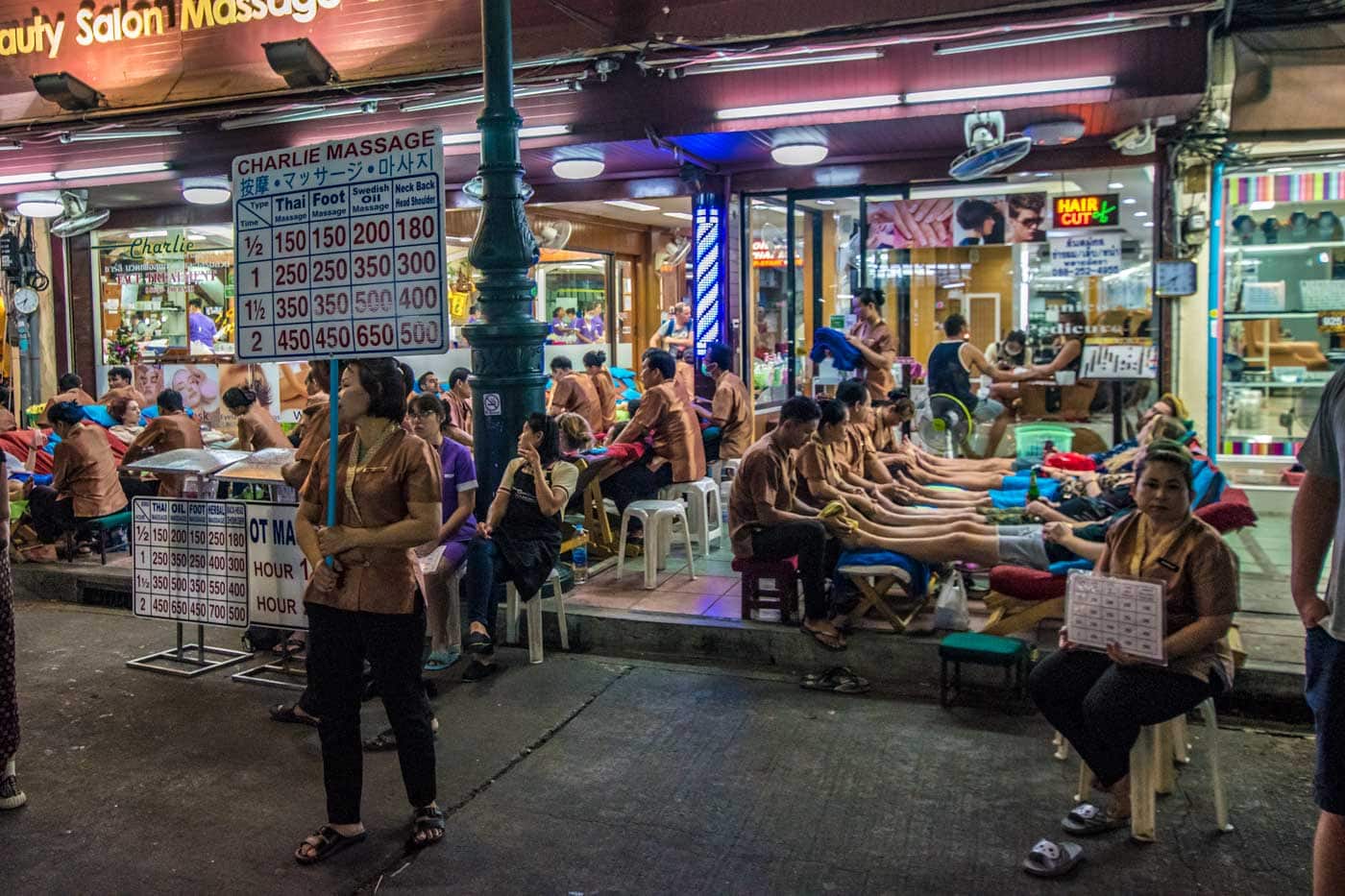 Bangkok is the best place on Earth to get a Thai massage. While brothels offering massages were the first thing the capital of Thailand got famous for, today, you can find legit Thai massages on every corner.
Be careful if it's your first time, though. The Thai massage is everything but a relaxing activity. It's an intense physical massage that may leave you feeling like you've just spent two hours in the gym. Some people love it, others don't, but there is no way to know if you haven't tried.
Literally buckets of alcohol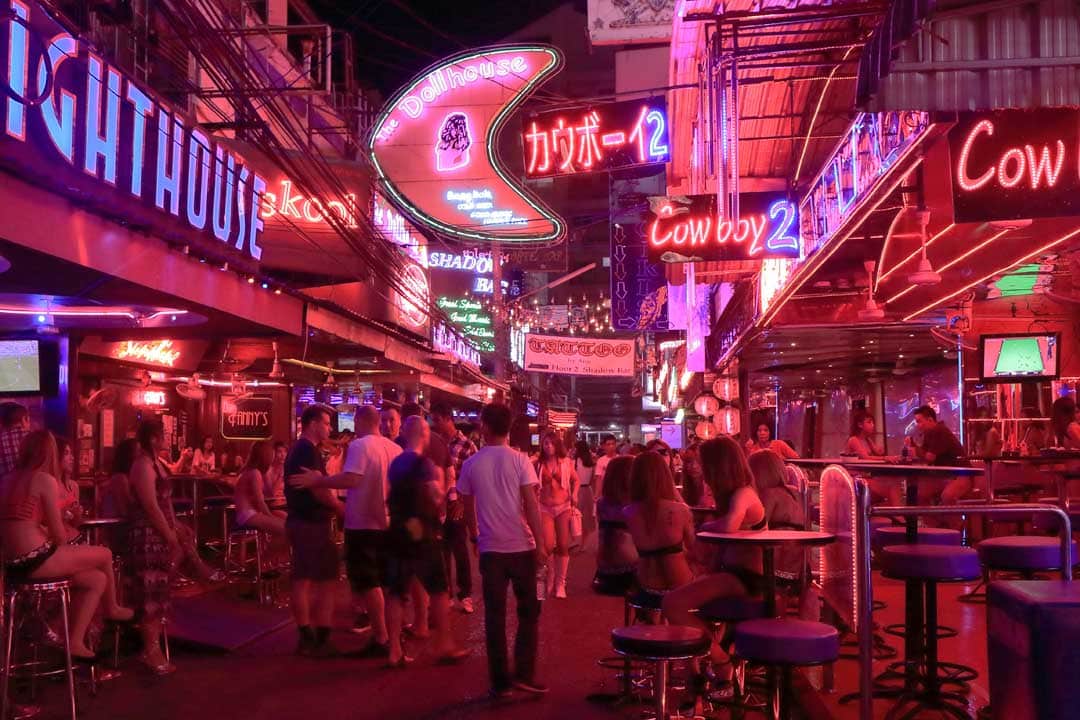 An attraction easy to find in most of the bars are buckets filled with various types of alcohol. Not the best quality (I'm pretty sure half of the bucket is just water) but still, who doesn't want to drink out of a bucket ( or who does actually)?
Magical tattoos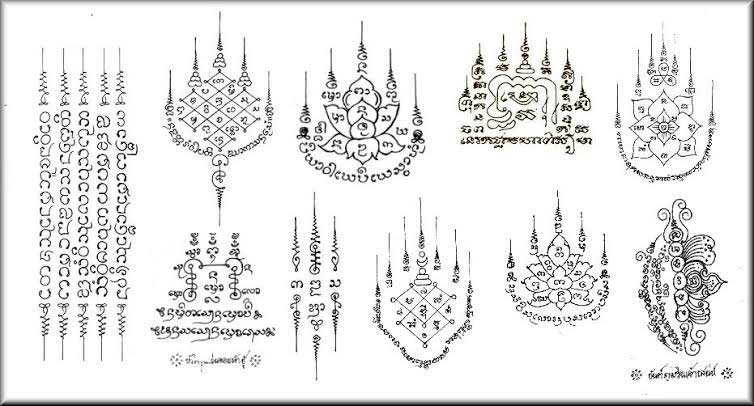 Once given only to warriors before battles, all you need to do to get a sacred tattoo today is wake up early, provide the monks with some offerings, and endure 30 minutes of pain. The magical tattoos are called Sak Yant and have various designs and meanings.
It's important to know that you won't have a say about the design. The monk will judge your aura and pick one that best suits you (the first ones are always the same, though). The temple's name is Wat Bang Phra and getting there early enough is a bit challenging. The easiest way to do it is to book a driver and a guide that will make sure you're going to be the first one on the line.
See Also: The Ultimate Bangkok Travel Itinerary
City of millionaires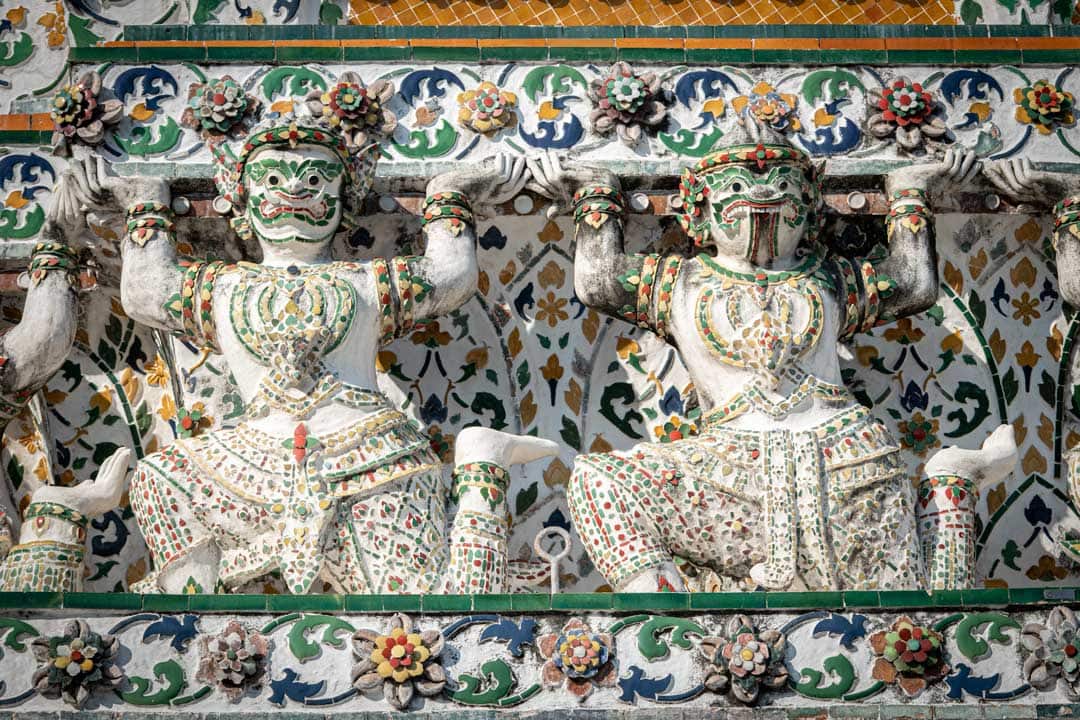 There are more than 200,000 millionaires in Thailand, and around 95% of them live in Bangkok. And no, I'm not talking about millionaires in Thai Baht. It's millionaires in US dollars!
This may sound like a useless Bangkok fact, but have in mind if there are so many rich people, there must be all sorts of services to care for them. And while you may not be able to live like a millionaire all the time, I'm sure you can spend a day or two feeling like one (would be expensive but awesome).
Temple treasures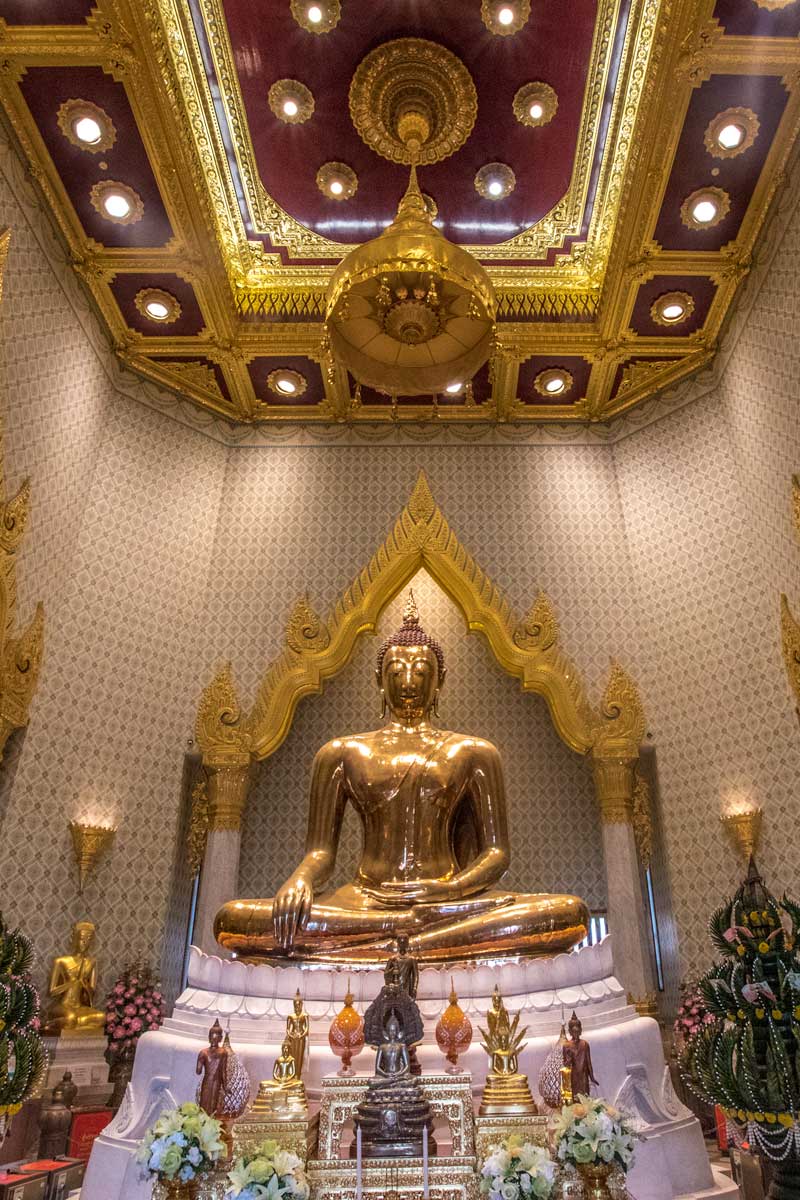 We continue the Bangkok facts with one that will leave all gold-lovers drooling. In the temple of Wat Traimit, there is a 5.5 tons statue of Budha made out of solid gold.
Its body is 40% pure gold, the volume from the chin to the forehead is 80% pure, and the hair and the topknot, weighing 45 kg, are 99% pure gold. Its estimated worth? 250,000,000 USD! And there is barely any security. Would be hard to move, though.
Hottest city on Earth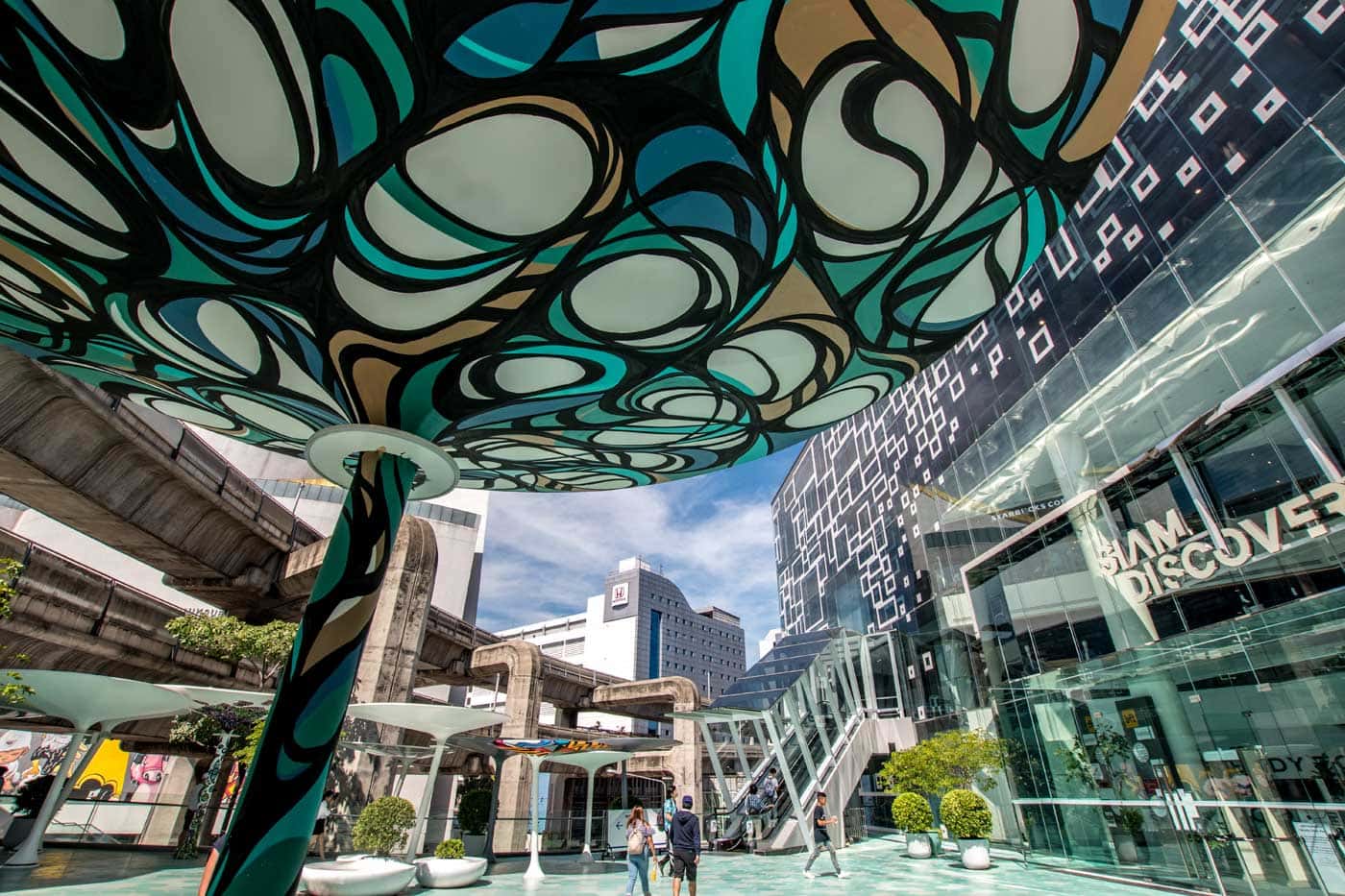 As far as Bangkok facts go, this one is a bit contested. While Thailand's capital is nowhere near having the highest summer temperatures, when we're talking about an intense year-round heat, it's number one…or at least somewhere near number one.
I've checked many sources, and while some of them claim Bangkok as the hottest city on Earth, others put it behind a few African and Saudi cities. I have no idea who is right, but the important thing is, with an average of over 28°C (82°F), Bangkok is definitely one of the warmest cities on the planet.
Odd laws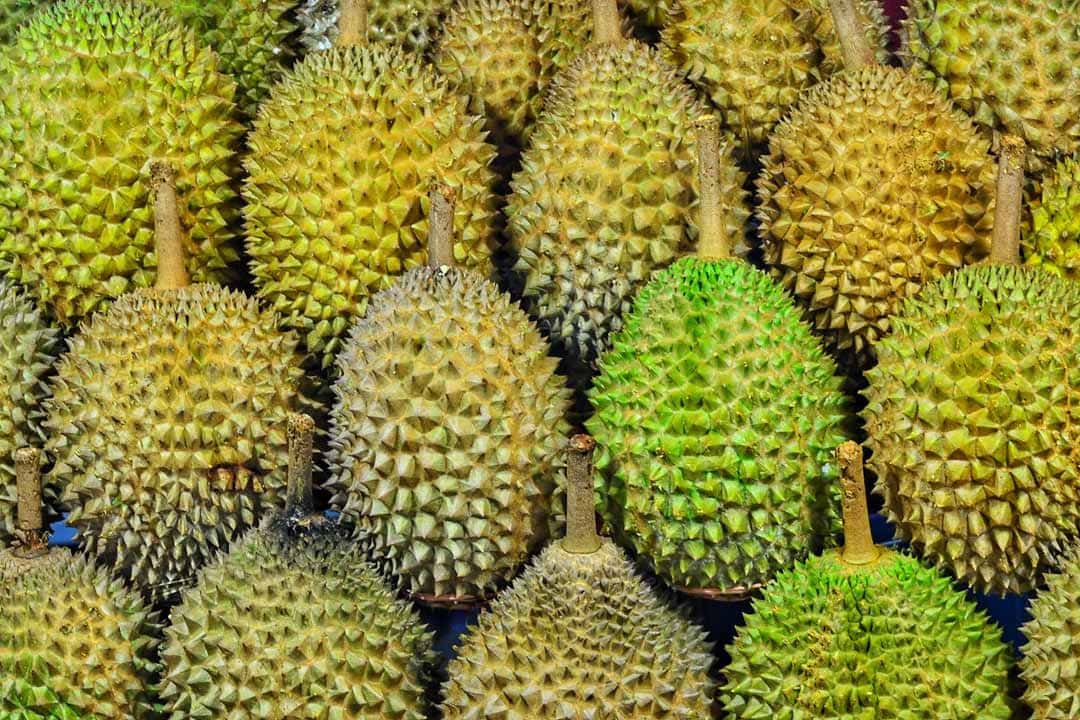 Bangkok is one of the cities with the weirdest laws out there. While some seem outdated, they are enforced to this day, and breaking them may land you a fine.
When you visit the Thai capital, make sure you never go out of your house without underwear (dunno how they check about it), use durian as a weapon (or eat it anywhere inside) or step on Thai currency (it has the face of the Thai King on it).
While those laws are valid for the whole Kingdom, I've never heard of anyone getting fined outside Bangkok (when we're talking about the underwear one, I haven't heard anyone fined in Bangkok either)
Psst: I have a whole post about what NOT to do in Thailand. Check it out!
Home of Red Bull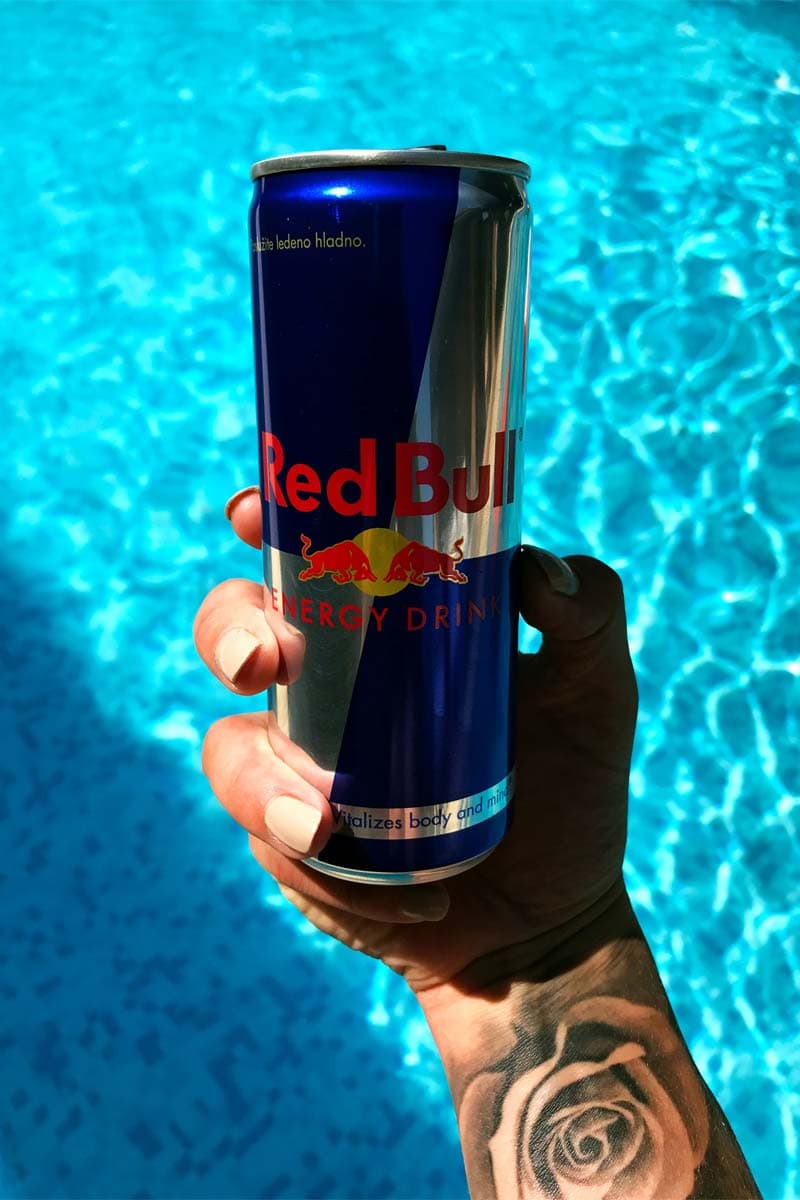 One of the least known facts about Bangkok is that the capital of Thailand is the birthplace of the popular energy drink Red Bull.
The pioneer of the multi-billion energy drinks industry was created in 1976 by Chaleo Yoovidhya, making him the third richest man in the country with an estimated wealth of 5 billion US dollars.
The reason why Red Bull become a global phenomenon, however, was the Austrian businessman Dietrich Mateschitz. During the 1980s, he often traveled to Bangkok for business and used Red Bull as a jetlag cure. He quickly saw the potential of the caffeine-and-sugar concoction, and the rest is history.
Shopping paradise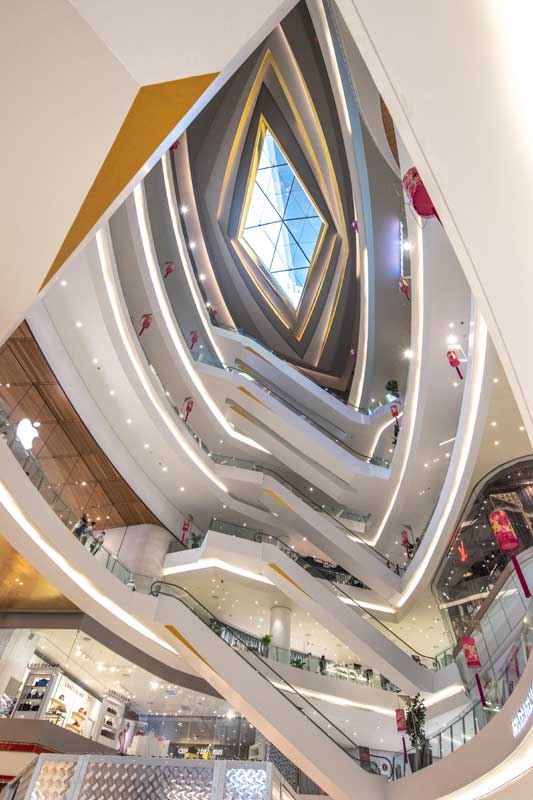 When we're talking about Bangkok facts, we can't miss the shopping. Because Thailand capital is the most shoppable city on Earth!
Home to the biggest weekend market – Chatuchak (more than 15,000 stalls) and two of the top 10 largest malls on the planet (Siam Paragon and CentralWorld), there's no product you can't find in Bangkok.
Add a few dozens of small malls and markets, and you'll understand why millions of people visit the Thai capital just to shop till they drop.
Psst: If shopping is your thing, I covered all the best malls and markets in my ultimate Bangkok shopping guide. Don't miss it out!
Never colonized
We finish our facts about Bangkok with a historical one. While all its neighbors were colonized by different European powers, Bangkok (and most of Thailand) never succumb to the pressure.
But how did they do it?
Having a strategic position between French-occupied Burma (Myanmar), Laos, and Vietnam and the Indian colonies of Britain, Thailand was seen as a welcomed neutral buffer.
Add the excellent leadership and diplomacy of the Thai King Rama V, who often ceded small amounts of land to the greedy Europeans, and you see how the Kingdom of Thailand made the impossible and stayed free while all other Southeast Asian countries fell.
It's quite an impressive accomplishment that brings a proud smile to the face of the modern Thais.
That's all from me, I hope you enjoyed these peculiar Bangkok facts.
————————————
If you haven't planned your trip there yet, find out how I plan my trips!
————————————
I have 29 bucket list ideas for Thailand. See my impossible bucket list of 1700+ adventures!

Have you been to Bangkok?

Some of the above are affiliate links and I will earn a percentage of the sale if you purchase through them at no extra cost to you. This helps keep my site running – so thanks in advance for your support!