No journey to Thailand is complete without a visit to the artsy north capital of the Kingdom. Lush jungles, cute elephants, and plenty of authentic culture make Chiang Mai a must-visit for every self-respected traveler.


Here are ten interesting facts about Chiang Mai that will spark your wanderlust and make you go there as soon as possible!
It's a New City . . . wait what?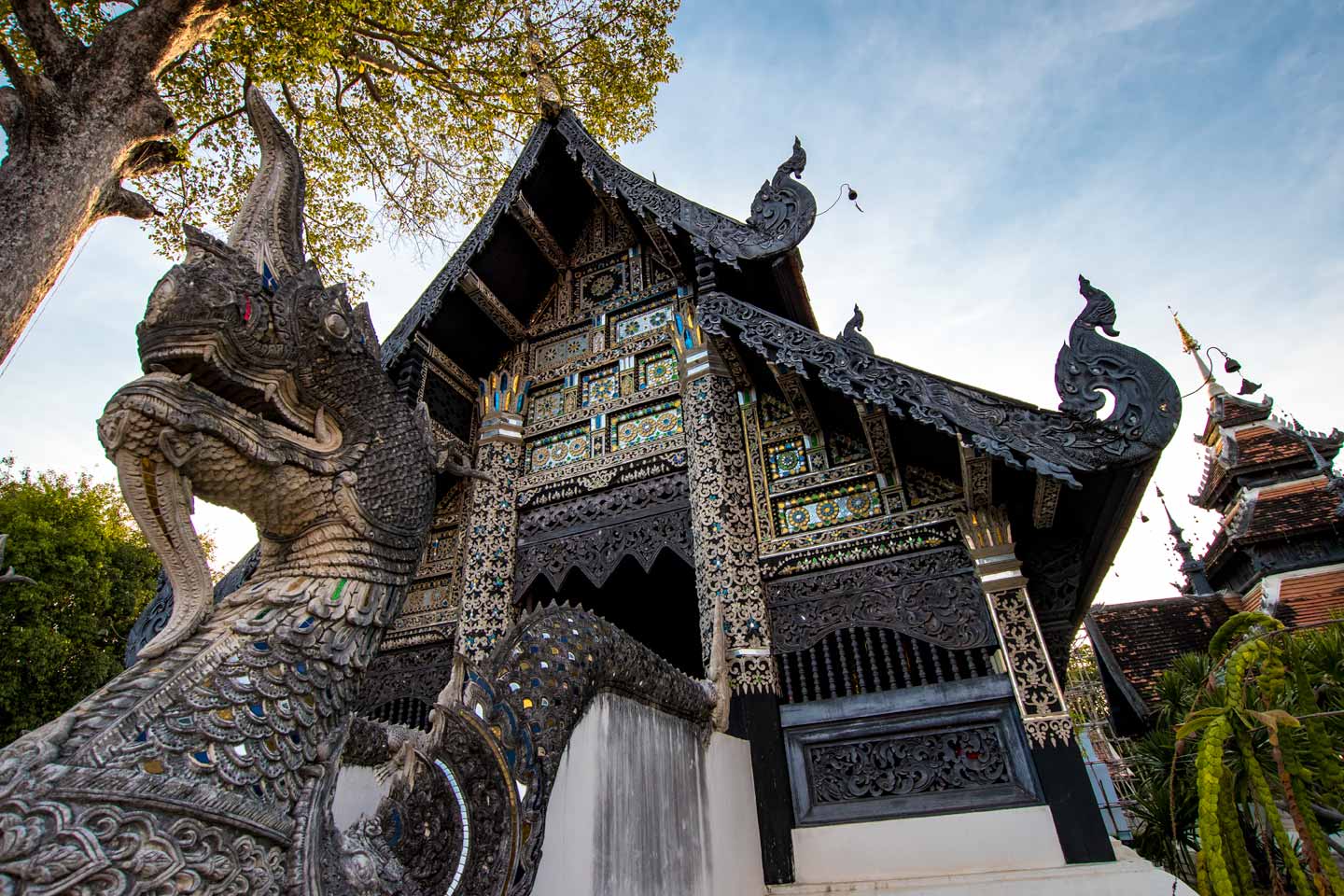 The name of Chiang Mai literally means New City. It was found in 1296 as the new capital of the Lan Na Kingdom, succeeding Chiang Rai.
The name never changed, so even though Chiang Mai is over 720 years old today, it's still the New City of Thailand.
Chiang Mai is still fortified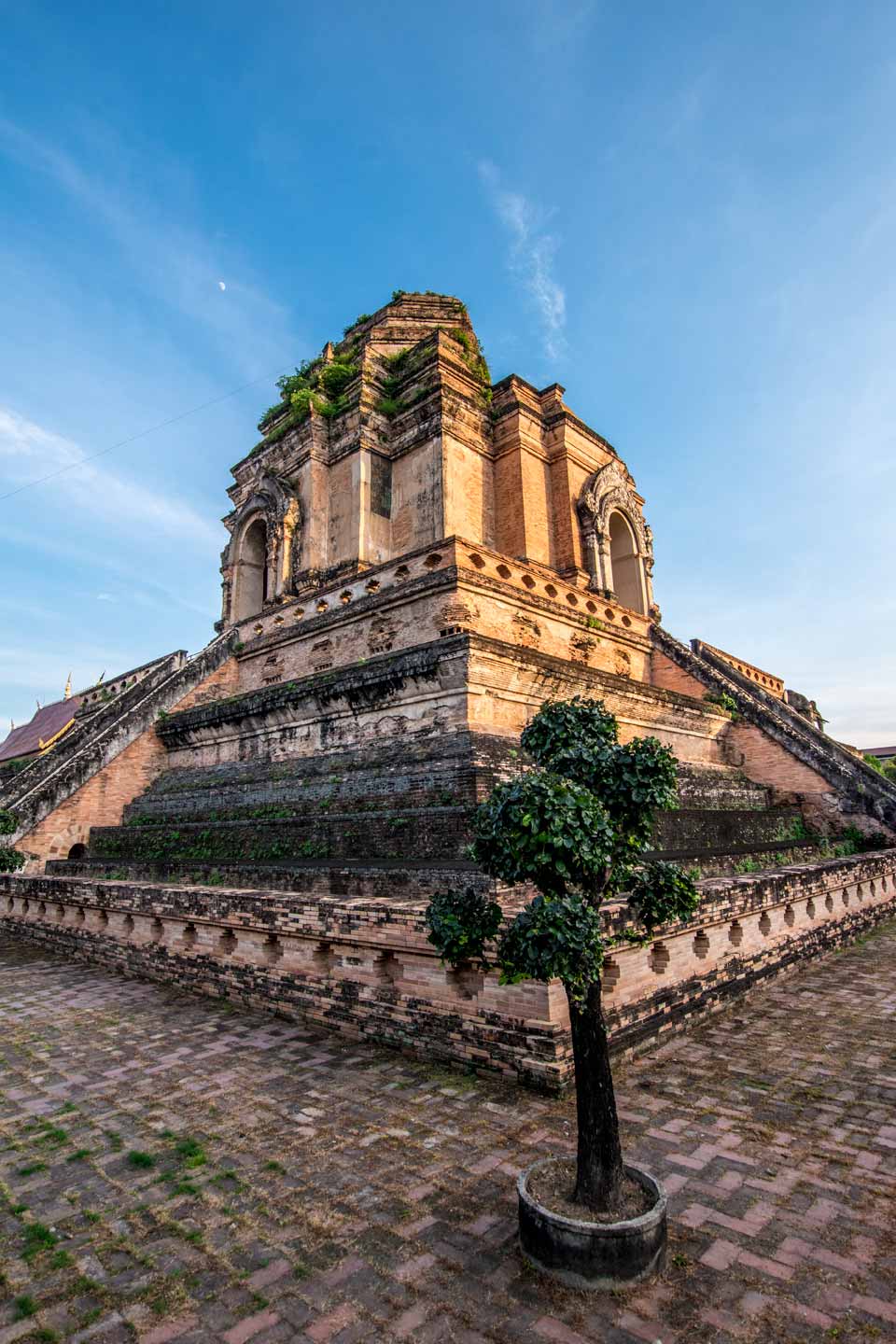 Talking about curious Chiang Mai facts, we can't miss mentioning the fortifications. Check out a map of the city, and you'll see this big square in the middle.
Those are the ancient walls and moat that guards the old city to this day. And yes, the moat is absolutely real, even though it's only 2 meters deep and has plenty of bridges over it.
See Also: How to Spend 10 Days in Thailand
It snows!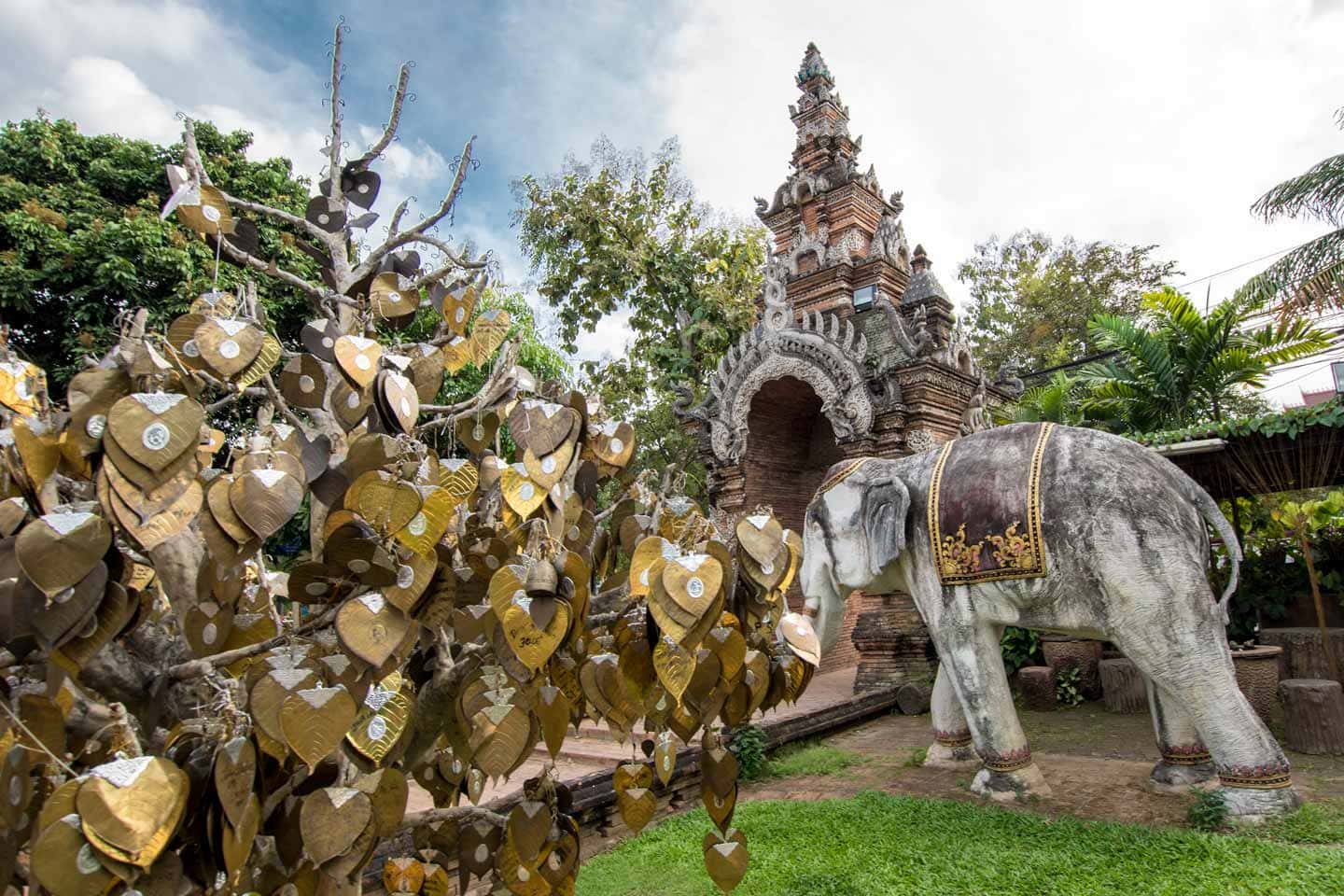 Ok, it snowed only once in 1955… and it was in the nearby town of Chiang Rai, but it's still one of my favorite facts about Chiang Mai!
Nowadays, you may not be able to make snow angels, but if you plan a visit to Chiang Mai, you should keep in mind that the climate is not the most Thailand-ish.
While in the rest of the country, it's tropically warm all year round, the northern capital gets quite chilly in the winter. Lasting from early December to February, you can expect the temperatures to drop rapidly after sunset, sometimes to as low as 10°C (50°F).
Chiang Mai knows how to party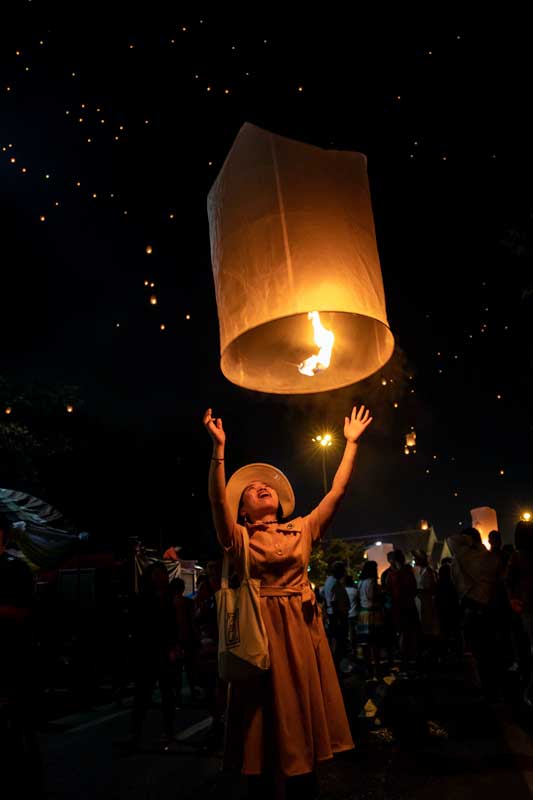 One of the most well known Chiang Mai facts is that the city loves to party. What I'm talking about is the two world-renounced Thai festivals, best celebrated in the northern capital:
The Songkran Festival, also known as the Thai New Year ( April 13 – 15), is when all streets are closed, and the town becomes the battleground of the biggest water fight in the world. Young or old, everybody got a water pistol and is ready to soak you wet!
Loi Krathong, also celebrated with Yee Peng (the lantern festival), is the time of the year when every citizen and visitor of Chiang Mai releases a lantern into the sky. Thousands of glowing lanterns floating into the air will guarantee one of the most magical experiences of your life.
Chiang Mai is elephant-friendly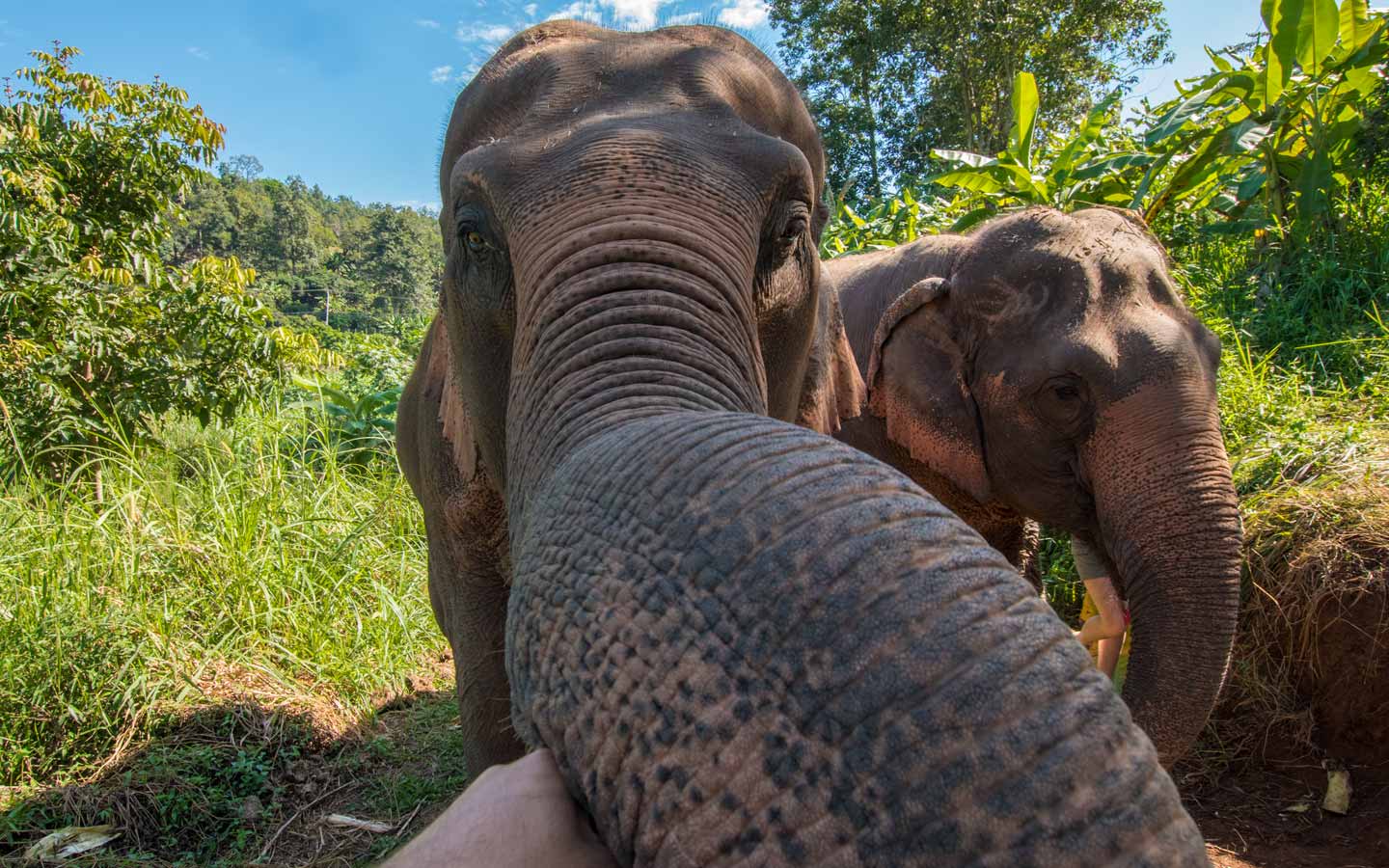 Time for one of my favorite Chiang Mai facts!
The region is home to over 50 elephant sanctuaries! And with only 40,000 – 50,000 Asian elephants left globally, those sanctuaries are crucial for their survival. No visit to Chiang Mai is complete without a meeting with those gentle giants.
Check out, what it really feels, to walk on the Elephant Trails.
The curious thing is that even though the city is one of the most elephant-friendly in the world, the entrance of elephants inside is forbidden by law.
See Also: How to Spend 2 Days in Bangkok
City of temples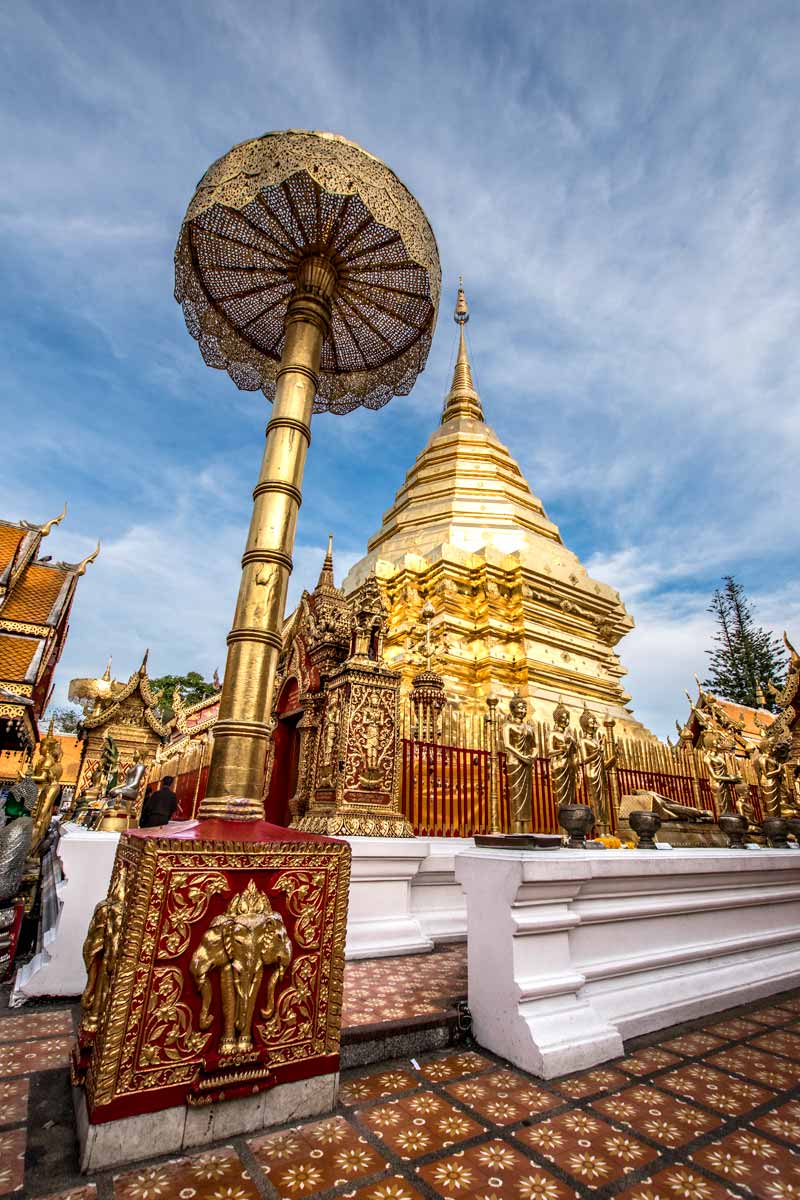 During its entire 700 years of history, the people of Chiang Mai never stopped building temples resulting in over 300 beautiful wats scattered all around the city.
Built in the traditional Lan Na style, with carefully carved wooden panels and plenty of golden motives, they are all worth a visit. The most famous Chiang Mai temple is Wat Phra That Doi Suthep.
Not your regular Thailand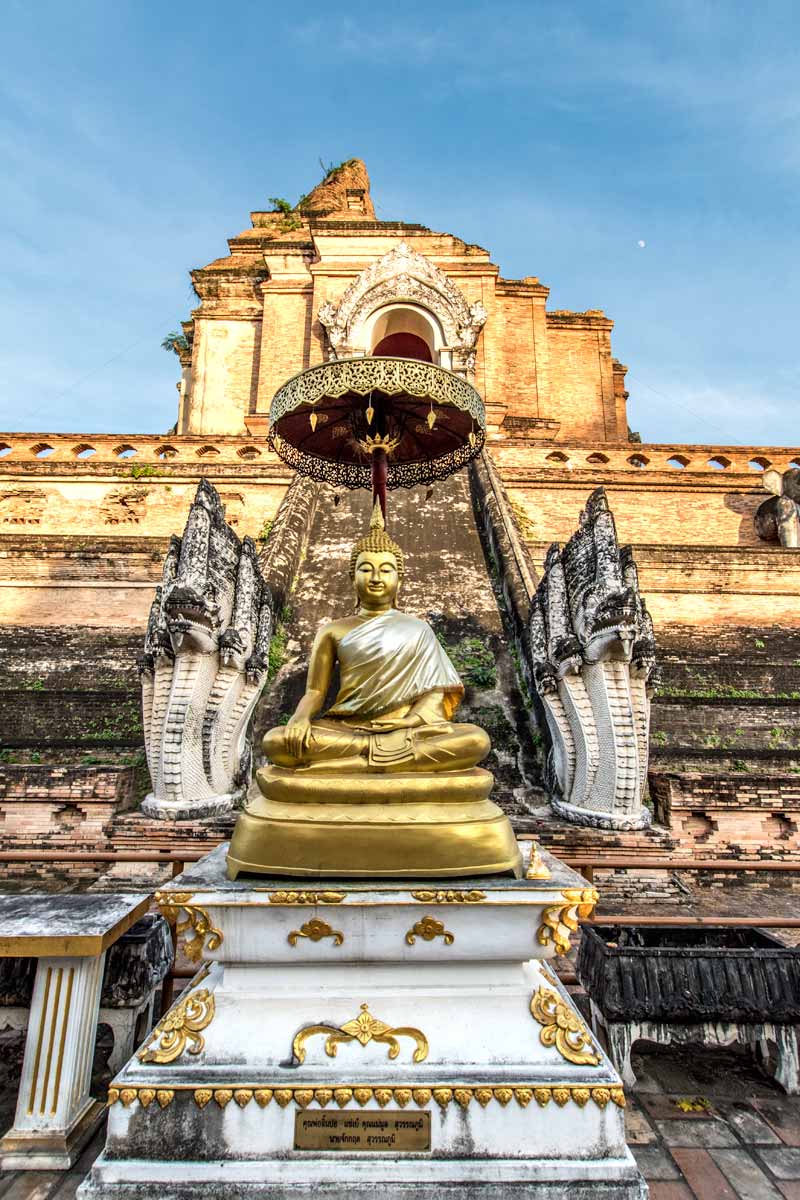 The following fact is something you should definitely keep in mind if you want to visit Thailand. Chiang Mai is one of the most popular tourist destinations inside the Kingdom of Smiles, and the reason for that is that Chiang Mai is a bit different from the other parts of the country.
The northern culture is so powerfully prevalent that this area feels like another country. They celebrate the festivals differently, their language is a little bit different, their weather is way cooler, their food is different, and even the surroundings are different (vast mountains instead of tropical beaches).
Public transport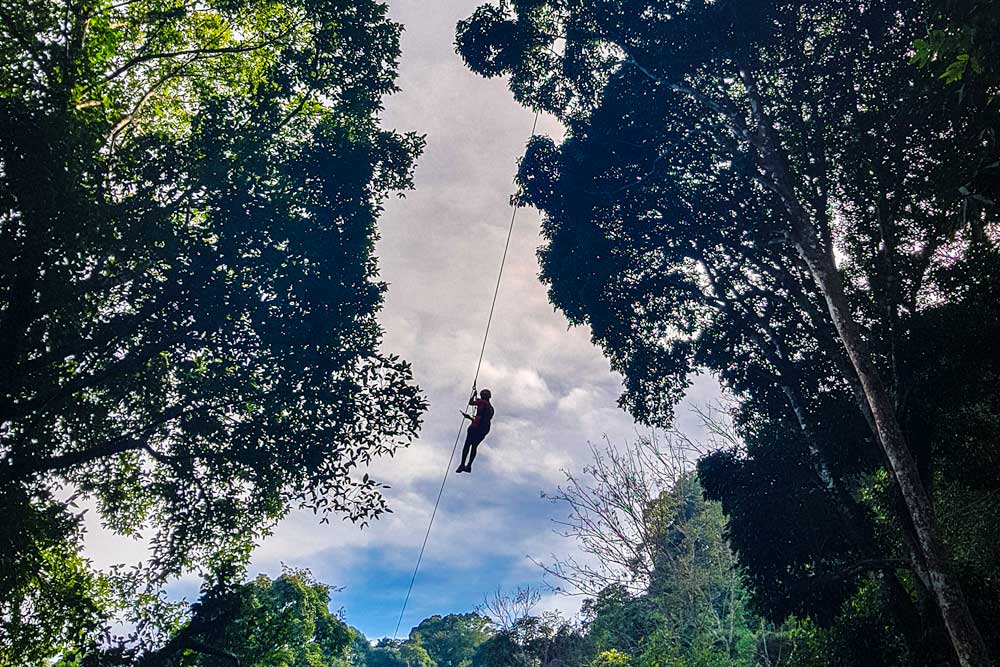 To move around, Chiang Mai is incredibly easy. But unlike most western cities, the well-developed public transport is not handled by subway trains or public buses. In Chiang Mai, you travel around via red trucks.
Called songthaew, the signature red trucks are everywhere and work just like regular buses. They have a specific route and stop to pick people. If you're in a hurry, you can use them as a taxi, but you'll have to pay more.
Natural paradise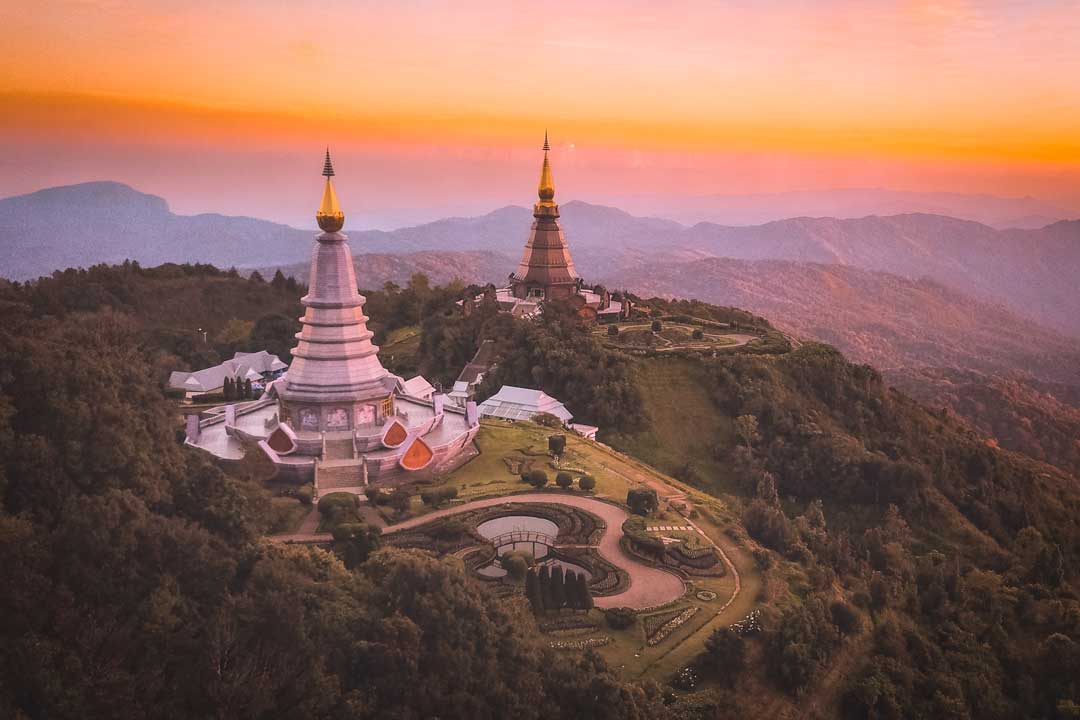 Even though there are no white-sand beaches or pristine blue waters around, the Chiang Mai region is the country's most prominent natural paradise.
Why am I so sure? Because I know that Chiang Mai is home to 14 different national parks, more than any other region in the Kingdom! One of them, Doi Inthanon National Park, is also the highest national park in Thailand.
But you don't have to just take my word for it. Plan your Thailand journey carefully, make sure you're not skipping Chiang Mai, and you'll find out for yourself.
See Also: What NOT to do in Thailand
Hill tribes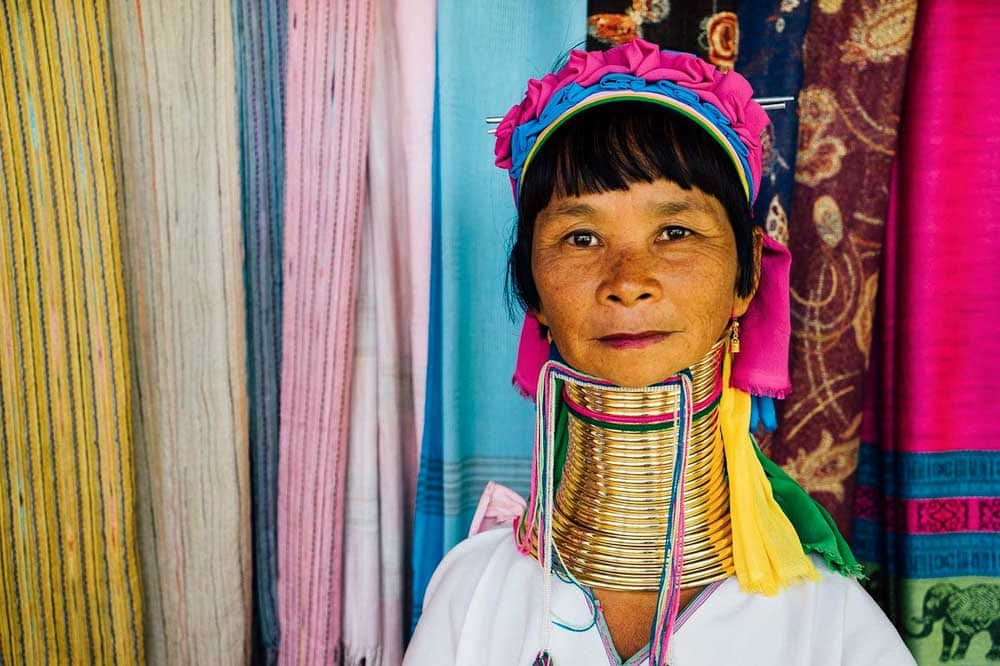 The last thing you should know about Chiang Mai concerns the Hill tribes around the city. With their simpler way of life and ancient traditions, the tiny villages around the northern capital have become a prime tourist attraction.
The most famous hill tribe is definitely the Karen Long Neck Tribe. Renowned for their – well – long necks, Karen's have originated in Tibet before migrating to Thailand in the 18th century.
That's all from me, I hope you've enjoyed those fun facts about Chiang Mai!
————————————
If you haven't planned your trip there yet, find out how I plan my trips!
————————————
I've got 29 bucket list ideas for Thailand. See my impossible bucket list of 1700+ adventures!
Have you been to Chiang Mai?