If you wonder where is Koprivshtitsa and is it worth it for a visit, you found the right post. I've been to the picturesque town-museum more than once and it's one of my favourite places in Bulgaria.
Walking over the cobblestoned streets of Koprivshtitsa feels more than just a walk back in time. One after another, the legendary houses around town give the illusion of walking in a time of giants; heroes that shaped the fate of an entire country.
What is Koprivshtitsa and why is it so important to Bulgaria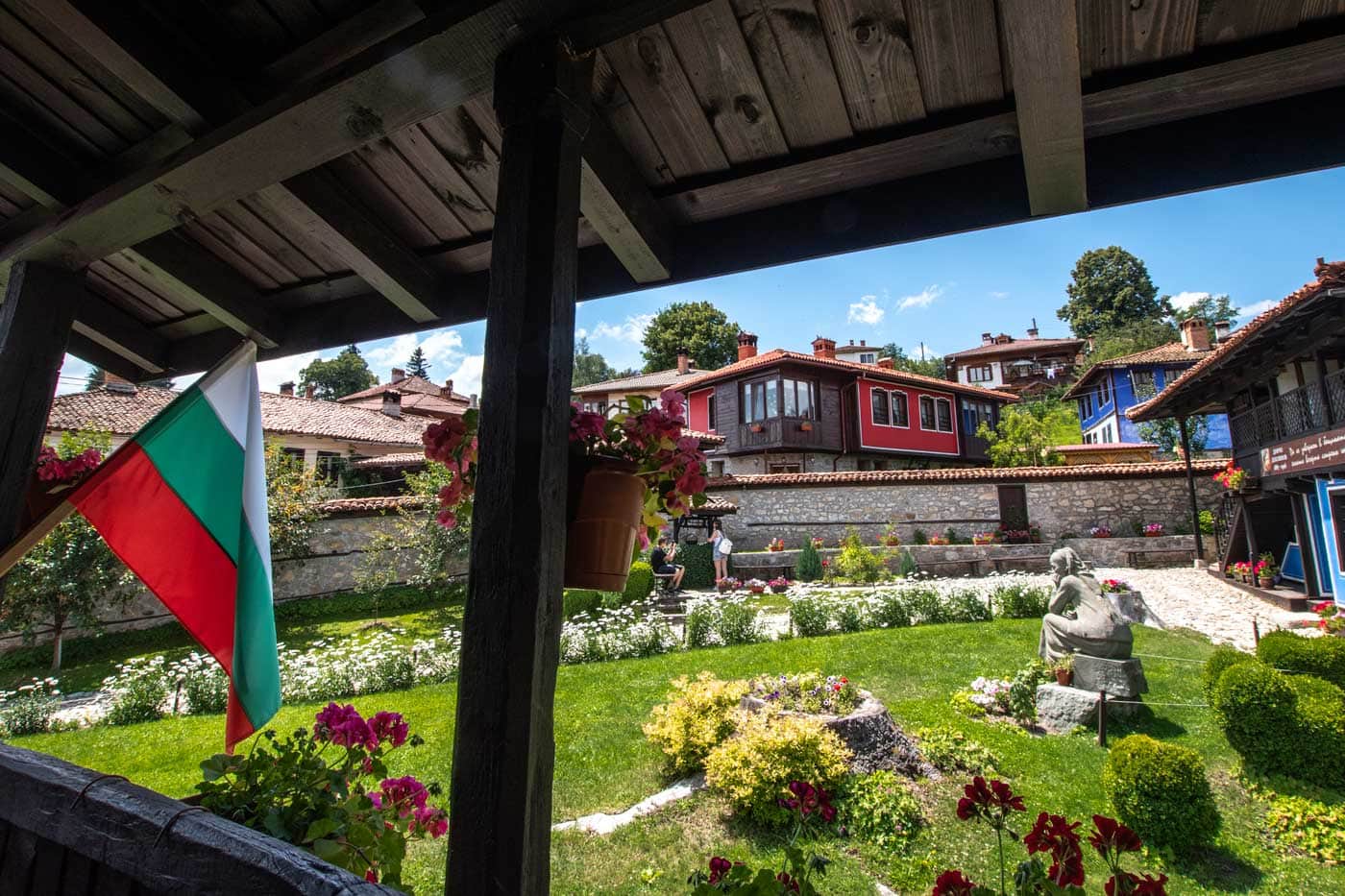 You may or may not know this, but I am Bulgarian. And to explain accurately what Koprivshtitsa is, I need to teach you more about the Bulgarians.
Bulgarians are proud people. We're proud that our country is the oldest one in Europe (that never changed its name), we're proud of having the oldest city in Europe (Plovdiv), to have the oldest gold treasure in the world (7000 years old!), hell we are even proud that our army never lost a battle (even though we lost all wars we've taken part in). What we are most proud of though are the Bulgarian national heroes.
And all Bulgarian heroes, besides the ancient Tsars (and some football players), come from the end of the 19th century – the time when Bulgaria managed to break free from the Ottoman Empire and become the country that is today.
Most of the Bulgarians today were born into communist times and as early as elementary school, we were taught of the grim centuries under the Ottoman rule and how the great warriors managed to free our enslaved country. There were no comic books, or superhero animations, no Batman or Spiderman, so the Bulgarian freedom fighters became the childhood heroes we all wanted to become.
We named our streets on them, our schools and our football teams. We put them on t-shirts and tattoos. We swear by them and we are ready to fight for their honor.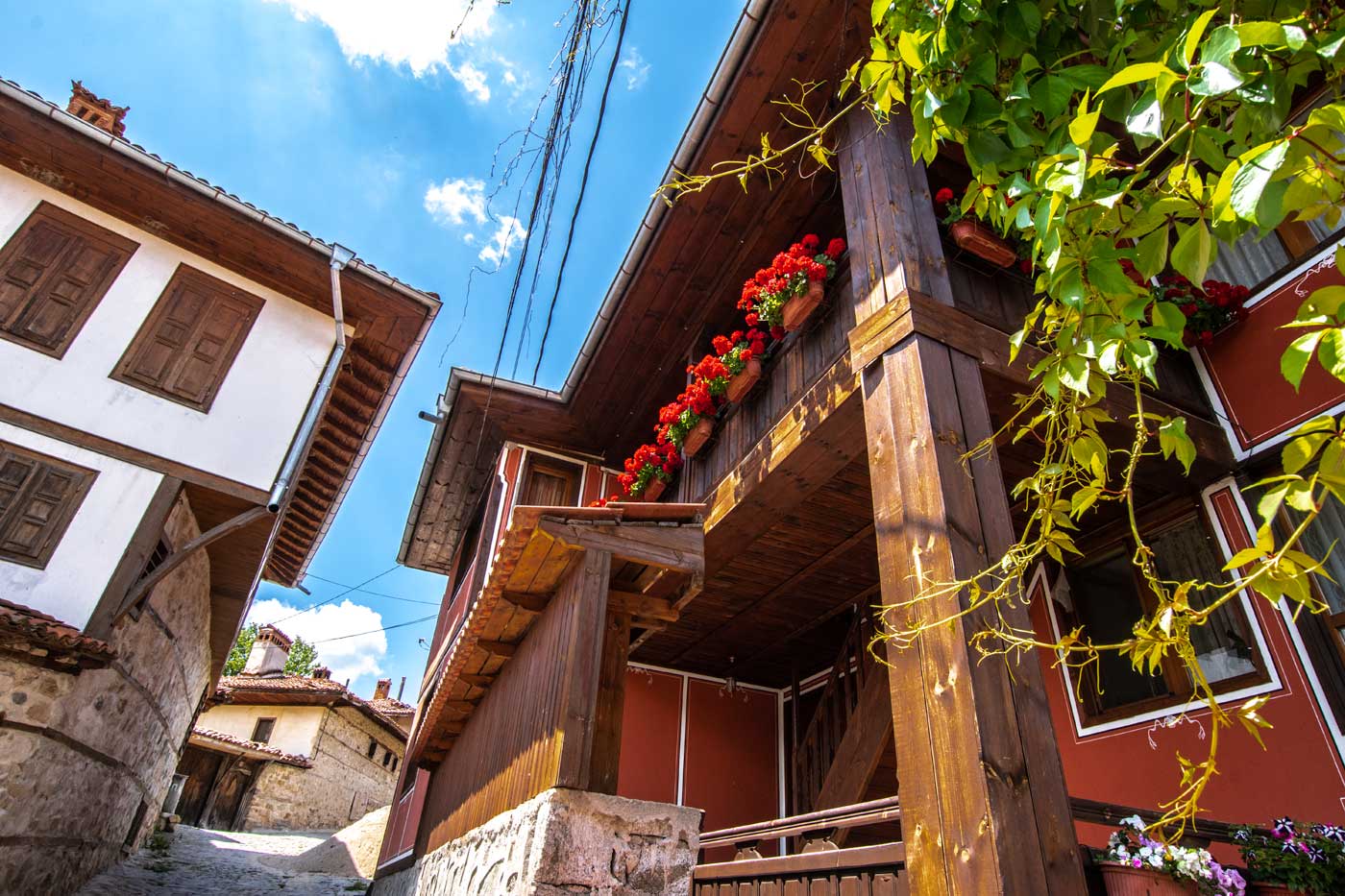 So back to Koprivshtitsa now. Why is it so important? Koprivshtitsa was home to some of the most famous freedom fighters in our history, and it's also the place that started the April Uprising – an uprising so brutally suppressed that triggered the chain of events ending with Bulgaria winning its freedom.
The legend has it; the Ottoman police tried to arrest one of the uprising leaders – Todor Kableshkov. He killed a policeman and also the local Ottoman governor. He used his blood instead of ink to send the famous bloody letter informing the other revolutionary committees that the uprising had begun.
Having also the houses of another famous revolutionary – Georgi Benkovski, the legendary publicist – Lyuben Karavelov and a couple of mythical authors – Nayden Gerov and Dimcho Debelqnov, Koprivshtitsa is the ultimate national experience for every proud Bulgarian. Imagine if Iron Man, Thor, and Wolverine were real people. Imagine all of them came from the same town, and that town keeps their houses just the way they were when they lived there.
That's what Koprivshtits is for the Bulgarians.
See Also: The Ultimate Sofia Itinerary
Why should you check it out if you are not Bulgarian?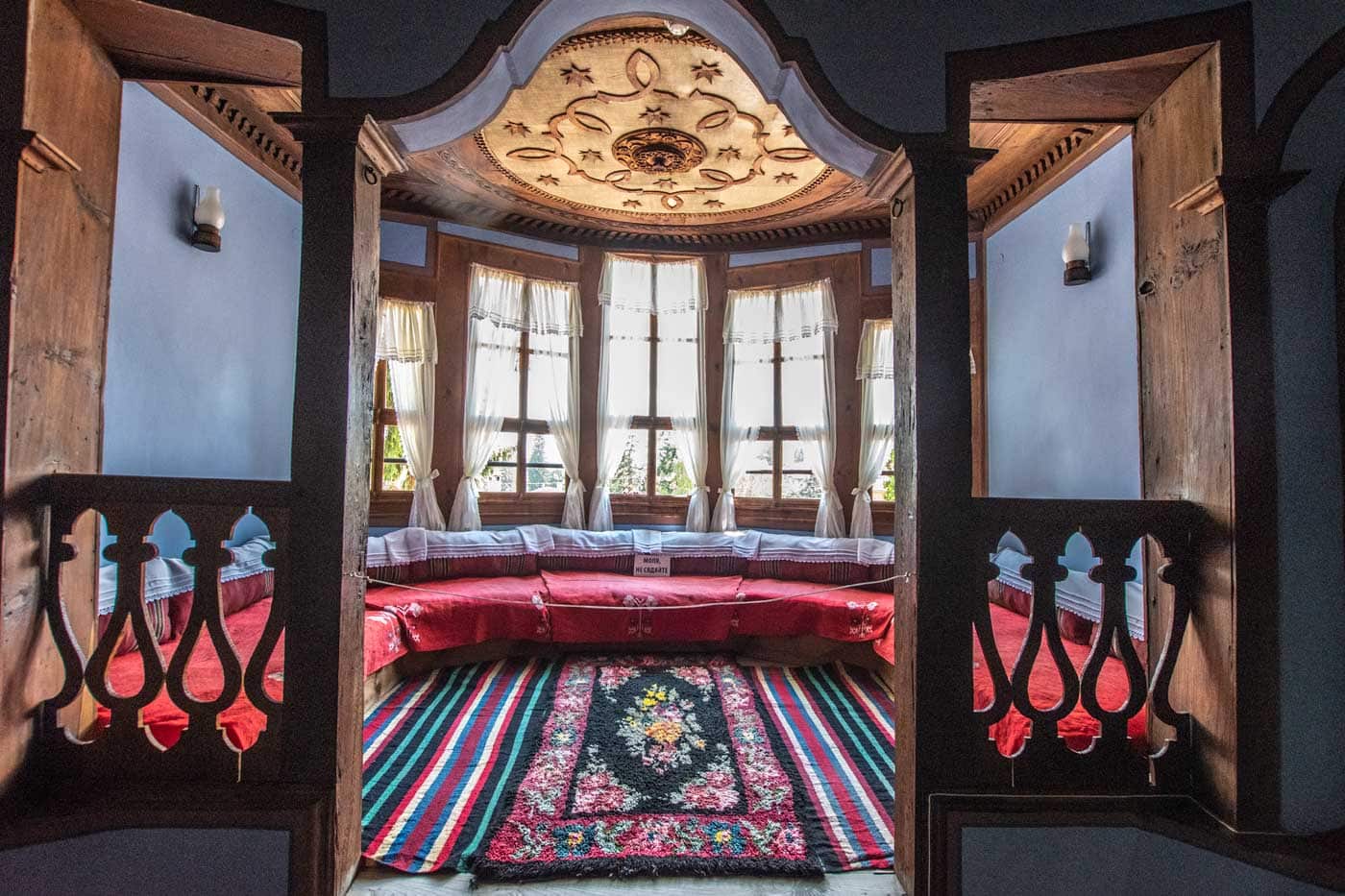 Koprivshtitsa is a unique town-museum. Everything there keeps the authentic 19th-century look of the country, something you can't see anywhere else. The town has this relaxed vibe in it making it perfect for a lazy street wander.
Koprivshtitsa is also full of traditional Bulgarian restaurants, something you really really need to check out. I'm not a big foodie, but just the thought of them makes me drool. Being situated close to the two biggest Bulgarian cities – Sofia and Plovdiv, a visit to Koprivshtitsa is a must for everyone who finds themselves in the country.
What to see in Koprivshtitsa
Being a tiny town, Koprivshtitsa is easy to explore for a day. I suggest starting with the six official museum houses. Going into them, one after another, not only will show you the biggest highlights of Koprivshtitsa but will also take you on a nice walk around the town. The six house-museums are:
Museum-House Dimcho Debelyanov
Todor Kableshkov Memorial House

Museum-House Lyuben Karavelov

See Also: The Ultimate Central Europe Itinerary
Lyutova House Museum

Museum-House Georgi Benkovski

See Also: Borovets – the Bulgarian ski heaven
Bulgarian Revival Education Centre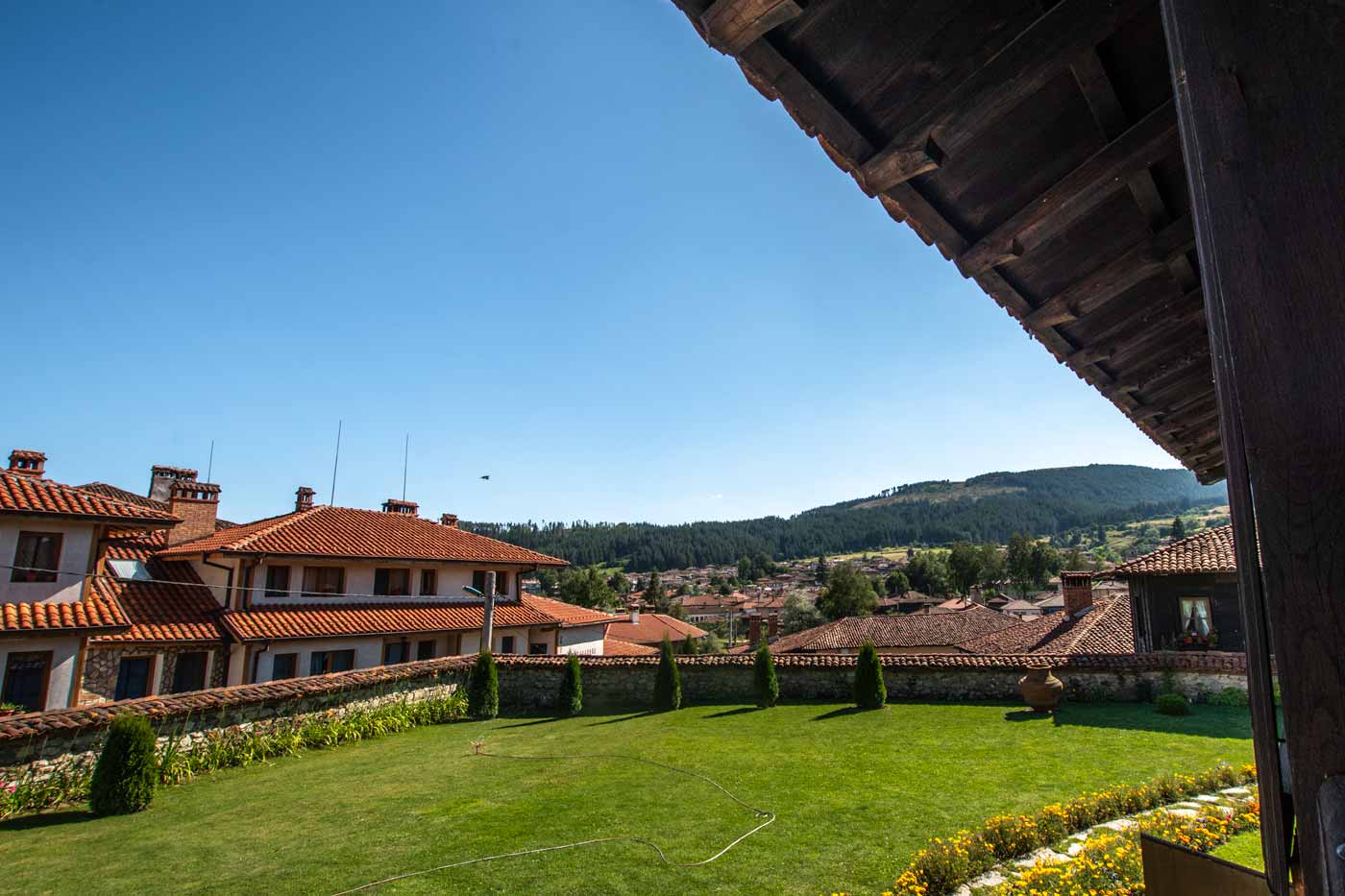 The price for each of them is 4 BGN (2 EUR), but I suggest you get a combined ticket for all six houses for 6 BGN (3 EUR). You can get either of the tickets from any of the houses.
Another 19th-century relic is the old town school. Inside of it, you can see a completely preserved classroom with all the school materials students used to have. The most curious part for me was the little sandboxes they used for notebooks.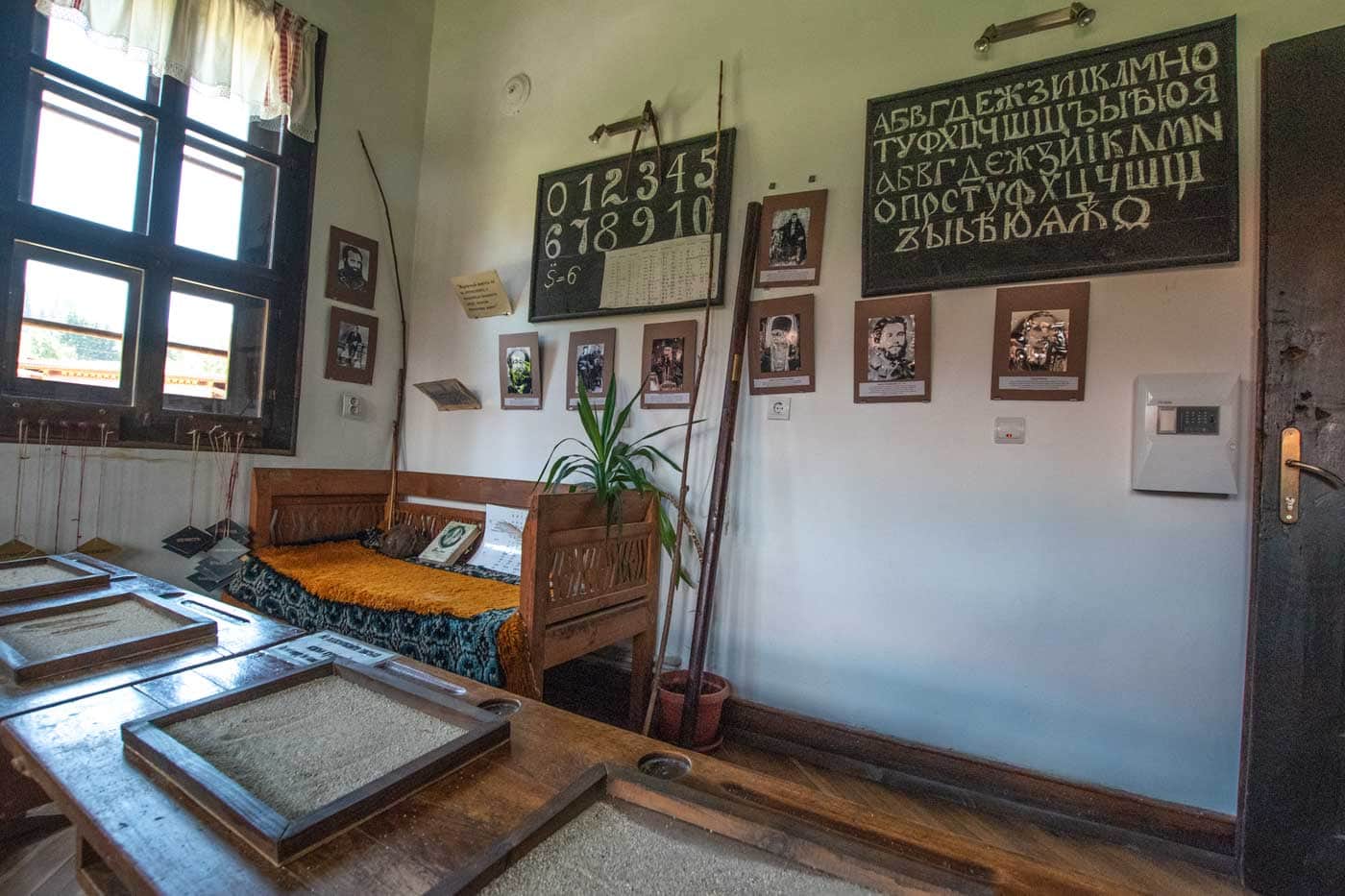 Last but not least, go see the Memorial of Georgi Benkovski situated close to his house. It requires climbing a few steps, but the panorama of the town is worth it.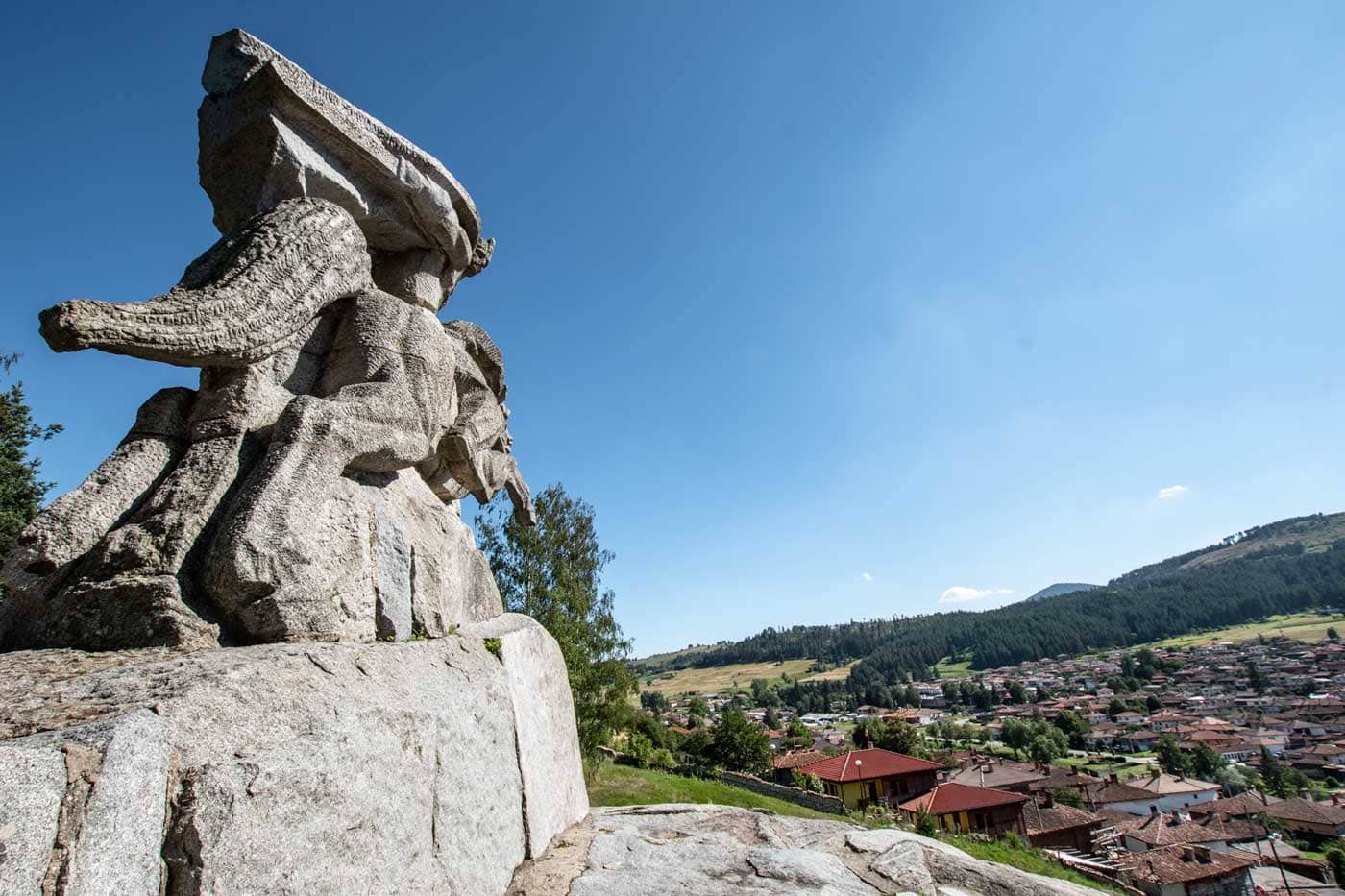 Where is Koprivshtitsa and how to get there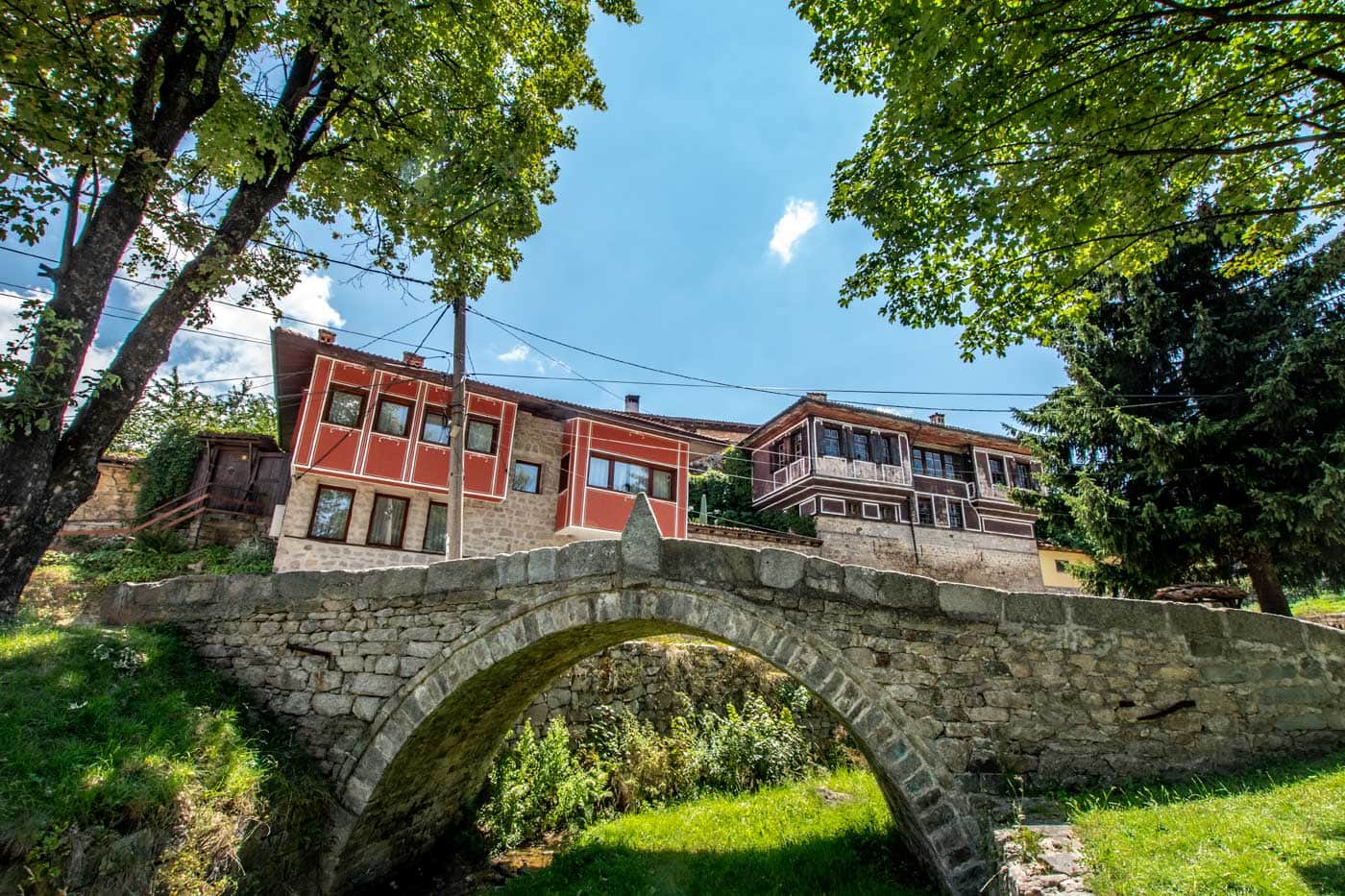 See Also: How to Spend 2 Days in Budapest
By Car
Like I've already mentioned, the location is one of Koprivshtitsa's strong sides. Tucked in the mountains between the country's biggest cities – Sofia and Plovdiv, it is an hour and a half drive from any of them to reach it. Use route 6 if you are coming from Sofia and route 606 for Plovdiv. There is a city parking at the entrance of the town costing only 2.40 BGN (1.20 EUR). See the best rent-a-car providers in Bulgaria.
By Train
Taking the train from Sofia is also an option. It costs 5 BGN (2.50 EUR) and takes 2-3 hrs. The one from Plovdiv is more tricky, you would have to change trains at some point, and will cost you Anywhere between 5 BGN (2.50 EUR) and 10 BGN(5 EUR). See the trains' schedule and book an online ticket here.
Where to stay in Koprivshtitsa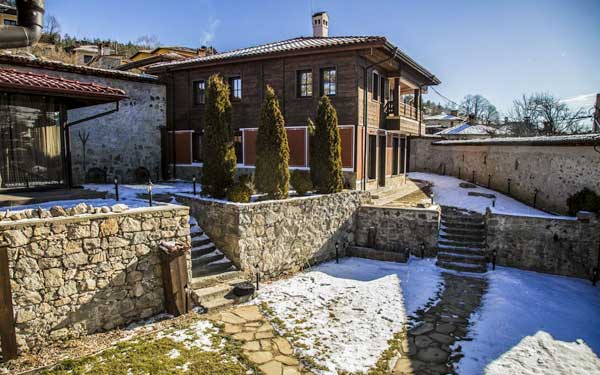 One of the coolest things you can do in Koprivshtitsa is to spend a few nights in one of those 19th-century houses.
If you want to get a whole house just for you, The Red House is the one for you. Enough beds for ten people, free parking, and high-speed Wi-Fi will make your experience as pleasurable as possible.
See the latest price
---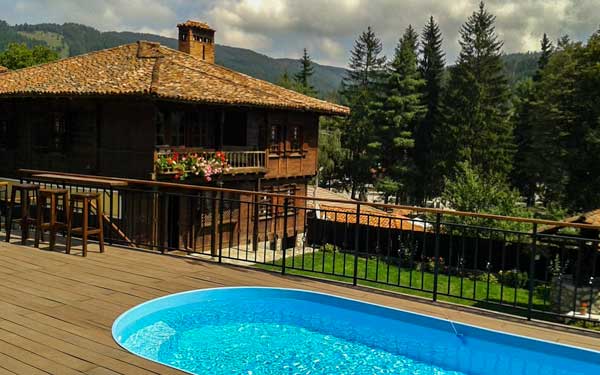 A great blend between old and new, Trayanova Guest House is ready to cover all your needs. The biggest advantage of this property is the swimming pool that would come really handy in the hot Bulgarian summer.
See the latest price
---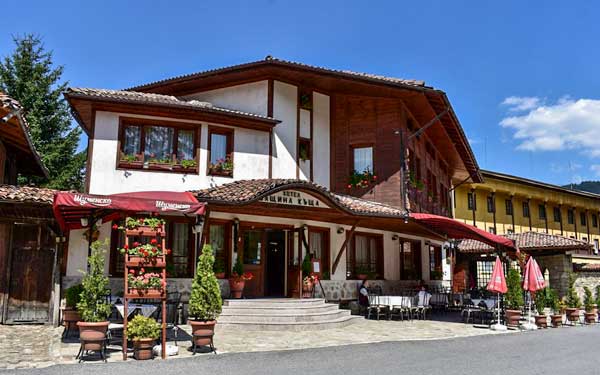 If you prefer a standard hotel (something rare in this town) look no further than Family Hotel Bashtina Kashta. Situated in the center of Koprivshtitsa, this pet-friendly hotel also has one of the best restaurants in town.
See the latest price
Where to eat in Koprivshtitsa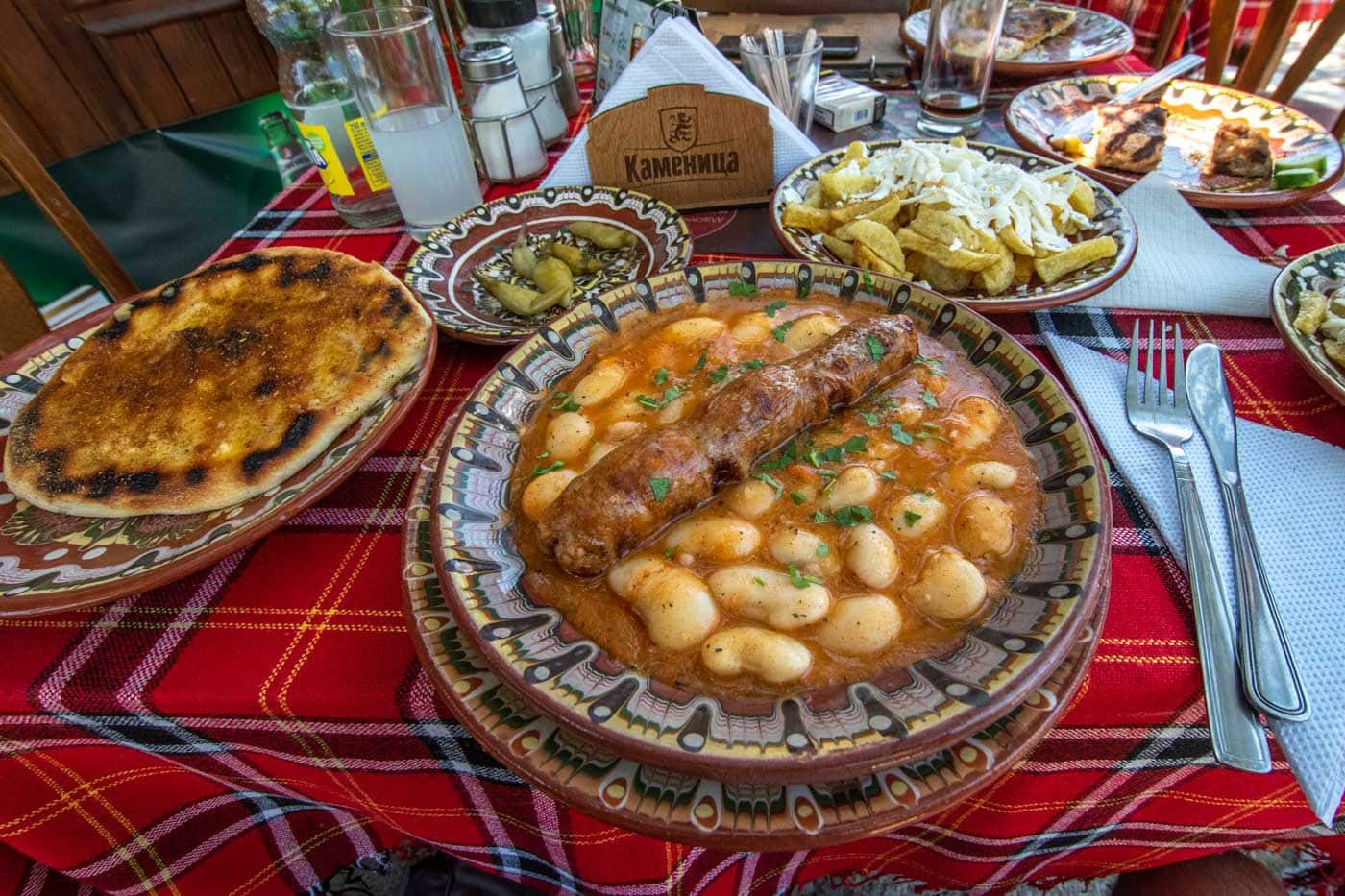 My favorite place is called Pod Starata Krusha (Under The Old Pear) and…get ready for it… it's a traditional Bulgarian tavern built under an old pear tree (creative naming alert).
The food is absolutely stunning. Make sure to order some typical Bulgarian meals like Sausage and Beans, Shopska Salad, Parlenka (flatbread with garlic and butter), Kufteta (meatballs) or any other barbecue. If you like spicy food, don't miss the chilies too.
Another thing you must try while in Koprivshtitsa are the street food vendors offering pancakes with homemade jam. I can guarantee, this will be the most delicious bio-food you'd ever tried (and you sponsor the local economy).
Koprivshtitsa map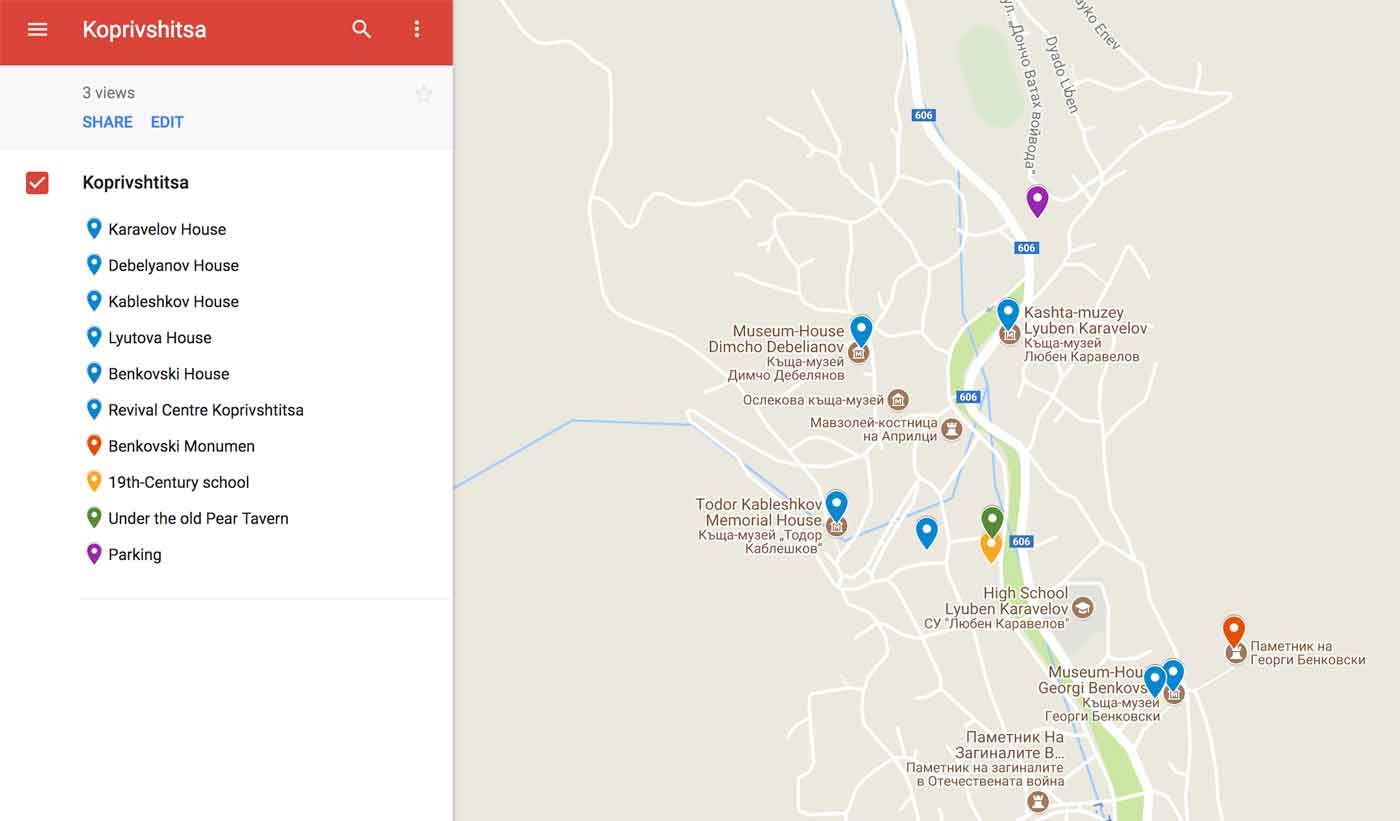 Koprivshtitsa day-tours
The easiest way to see Koprivshtitsa is most definitely by booking a day tour from Sofia. It will save you all the hassle of organizing and researching and leave just enjoyment.
Check out the day-tour price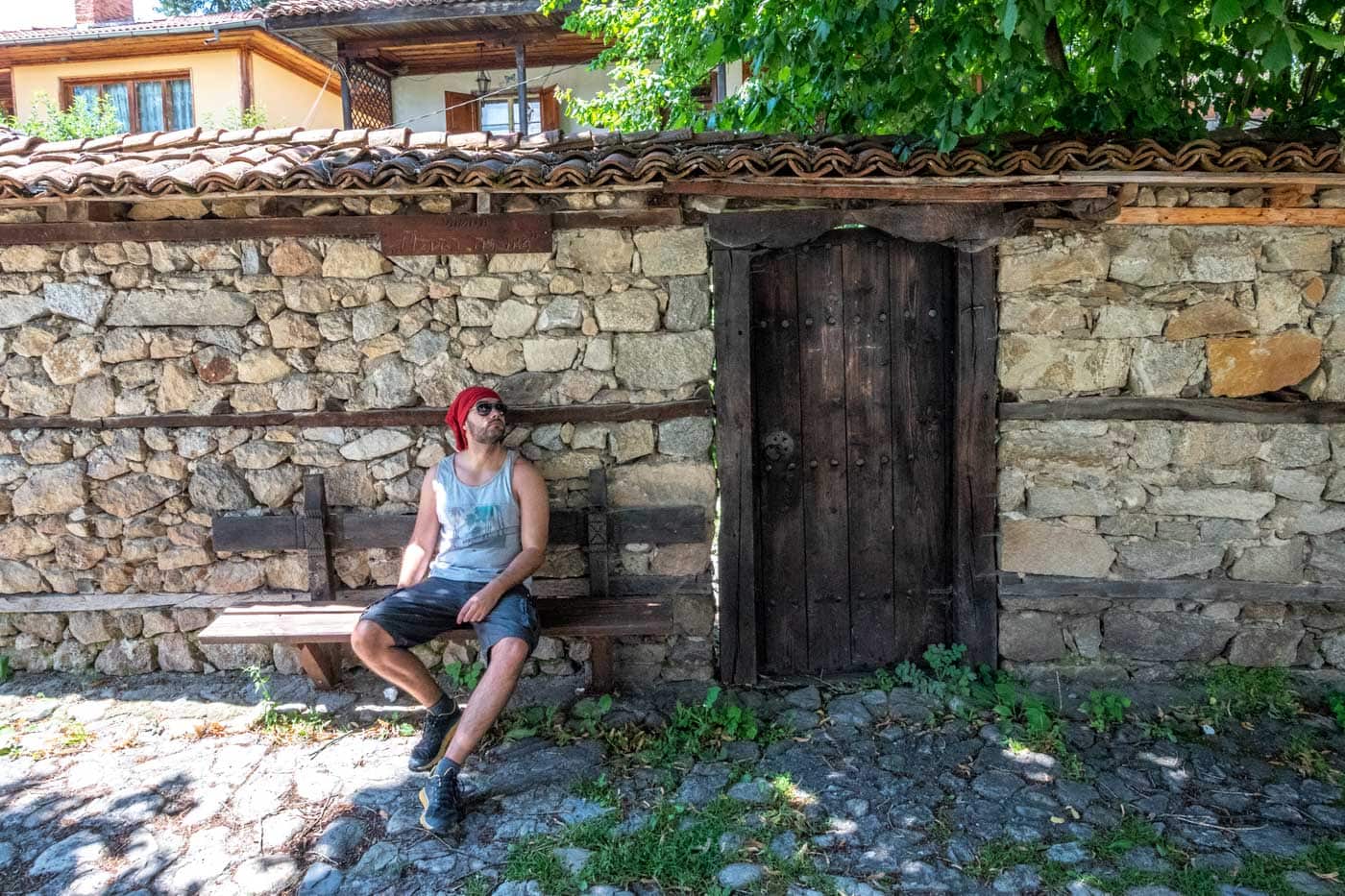 All things considered, Koprivshtitsa is one of those travel destinations that has something for everybody.
If you are a Bulgarian or merely a history geek, you'll enjoy being taken back to the age of Bulgarian heroes, walking on their streets, exploring their houses. If you just want to relax, the slow-paced life and the fresh mountain air will abolish every last bit of stress you have in your body.
And if you wish to touch the soul of Bulgaria – the traditional food, authentic architecture and folklore festivals in Koprivshtitsa will show you all the best parts of this small and underrated Eastern European country, leaving you gasping for more.
That's all from me, I hope now you know what and where is Koprivshtitsa!
————————————
If you haven't planned your trip there yet, find out how I plan my trips!
————————————
I have 14 bucket list ideas for Bulgaria. See my impossible bucket list of 1700+ adventures!
Have you been to Bulgaria?

Some of the above are affiliate links and I will earn a percentage of the sale if you purchase through them at no extra cost to you. This helps keep my site running – so thanks in advance for your support!