If you're planning to visit Thailand in December, you made an excellent decision. Postcard-worthy beaches, vibrant nightlife, mystical culture, and world-class cuisine – this is Thailand. And if you visit in December, you can pretty much get the best out of it.

Are you ready to plan the most memorable trip of your life?
Let's go!
Weather in Thailand in December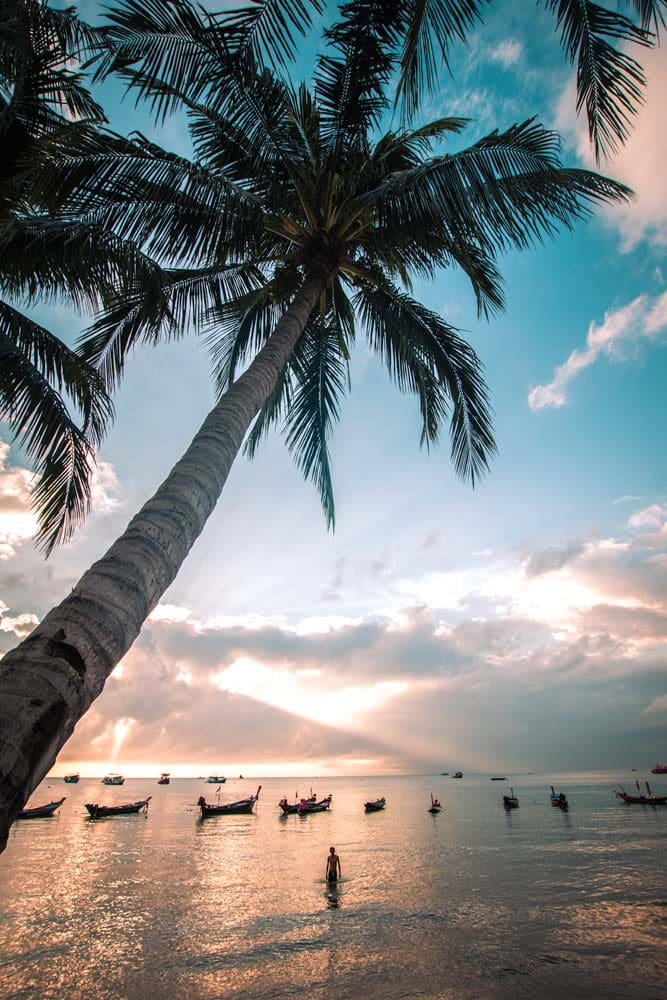 I'm sure the thing you're most interested in about your Thailand December vacation is the weather. You probably know Thailand is a year-round sunny destination, but you've also heard about the dreadful wet season. Don't worry; December is on the sunny side of things. The weather is different for the different areas, though.
Bangkok
The capital of Thailand is also one of the most exciting cities in the world. So even if your goal is to spend the trip on one of the magical Thai beaches, I recommend spending a few days in Bangkok as well. December is one of the best months to do that. The temperatures are between 20°C and 31°C (68-81°F), and there are only 7% chances of rain on average.
Chiang Mai
The capital of the North is one of the most charming cities in the Kingdom. Known for its lush jungles, signature dishes, and elephant interactions, it's a magnet for tourists. Being further north, the temperatures are way milder than the ones in Bangkok or the islands. Ranging between 14°C and 26°C (57-78°F) with only a 7% chance of rain, the weather in Chiang Mai in December is as perfect as possible.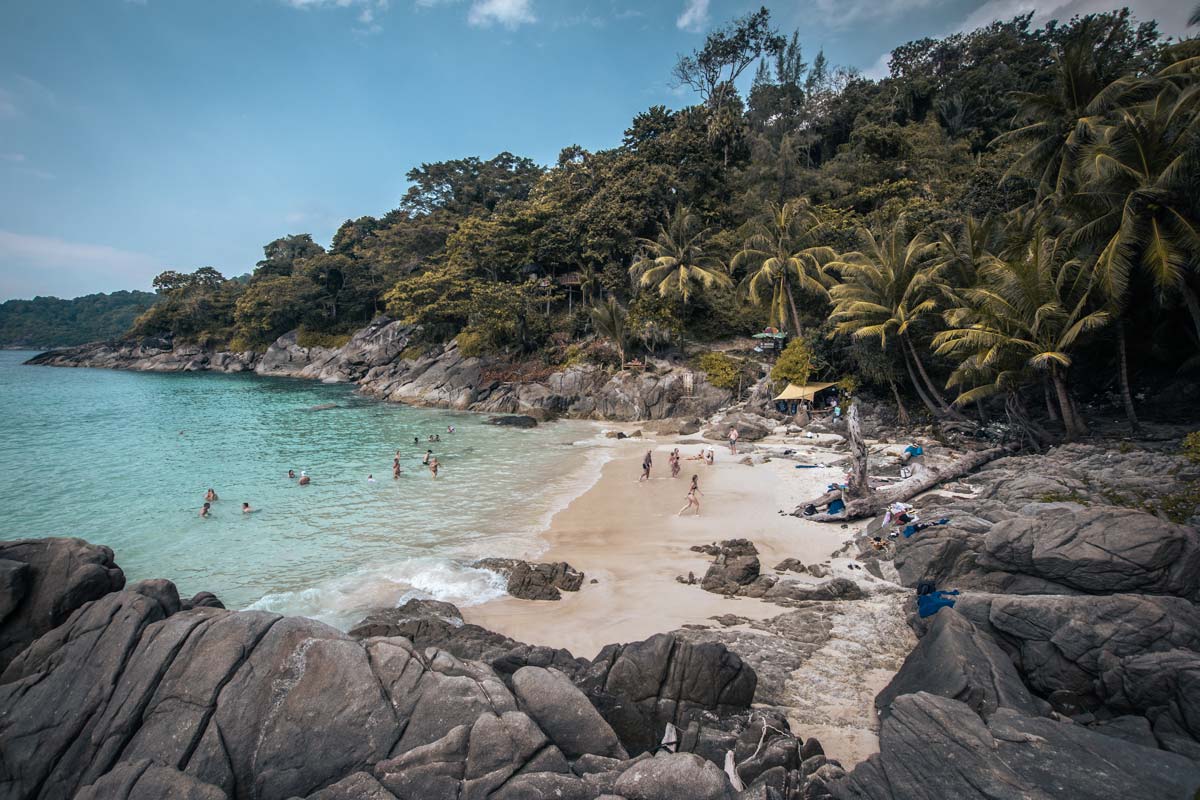 Phuket
Phuket is the prime beach destination in Thailand. Having two international airports in the area means it's easy to spend your entire December in Thailand trip there and pump your vitamin D levels to the max. The temperatures are pretty consistent, with averages between 26°C and 28°C (79-83°F), but the rain expectation is rather high, at a 56% chance of precipitation. While this may seem pretty bad for a beach destination, keep in mind there are only four months with less rain expectation than December, and Phuket is still considered one of the best beach destinations in the world.
Koh Samui
Located in the Gulf of Thailand, Koh Samui is the most significant island in the Chumphon Archipelago. Alongside the nearby Koh Phangan and Koh Tao, the archipelago is famous for its party life, fancy resorts, and diving spots. December is the first month after the wet season in Koh Samui, offering temperatures ranging between 26°C and 29°C (80-84°F) with around 30% chance of rain.
More About the Weather in Thailand
See Also: How to Spend The Winter in Dubai
Pros to Spending December in Thailand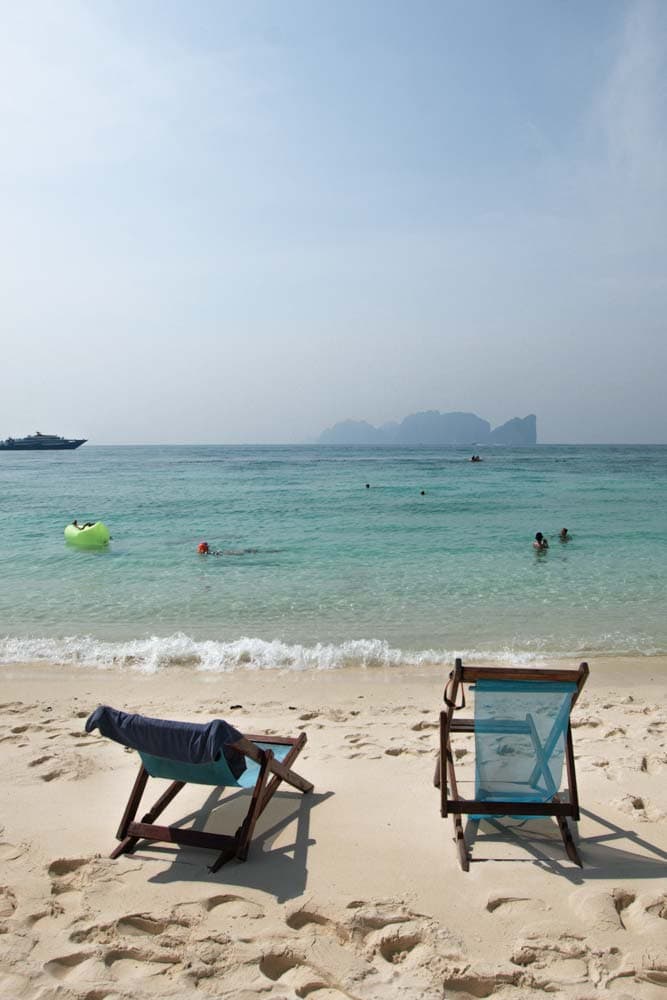 Weather
While the western hemisphere is cold and snowy, you're up for a treat on the golden beaches with sunny weather. The best way to end the year!
Festivities
December gives you the chance to spend a memorable Christmas and New Year's in one of the biggest party hubs in the world.
Great Value
Even though it's high season and everything is more expensive than usual, the prices are still pretty low. Especially compared to the alternative tourist destinations in Europe or US.
Cons to Spending December in Thailand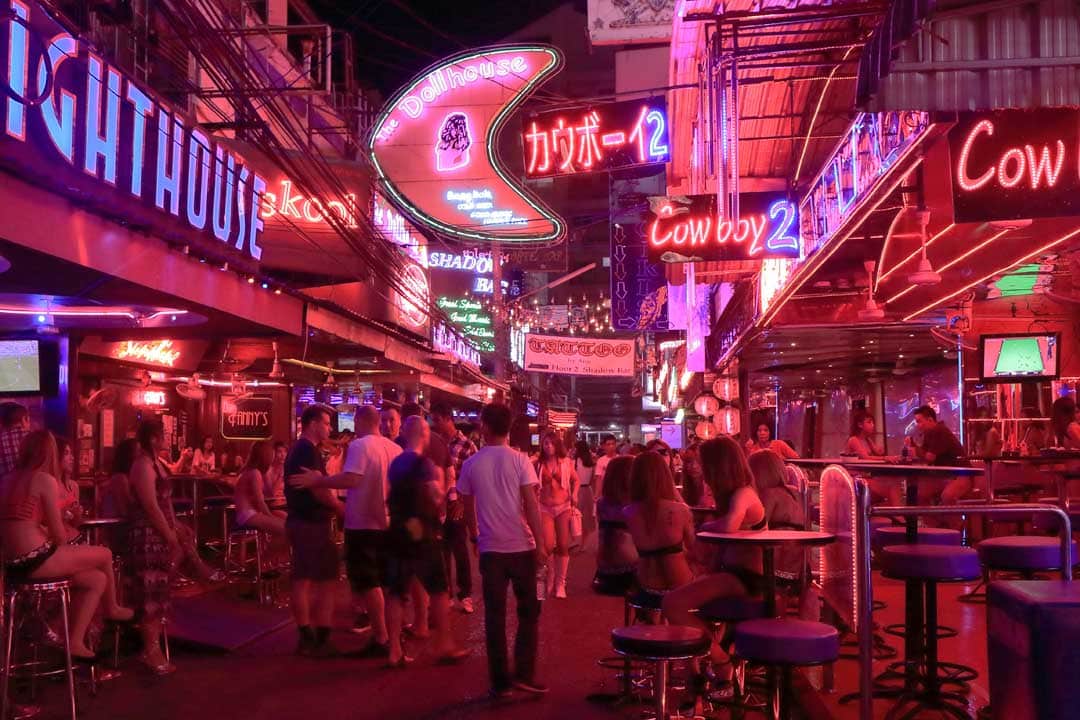 Crowds
Being as perfect as it is, spending December in Thailand is an idea that circles around millions of heads. So you can expect thick crowds around most attractions and beaches. The good thing is there are countless opulent temples and golden shores in the Kingdom, so finding a tranquil one is not that hard.
Prices
Prices are always at their highest during the peak tourist months. And while the food increase won't be noticeable, hotels and plane tickets cost way more in December. That's why if you want a nice accommodation without having to spend a fortune, I recommend organizing your Thai itinerary at least three months ahead.
Shorter Days.
December in Thailand offers the least amount of daylight hours. And while the amount is not mindblowing (around 3 hours less), it's still less time to spend exploring landmarks and beaches.
How to get Around Thailand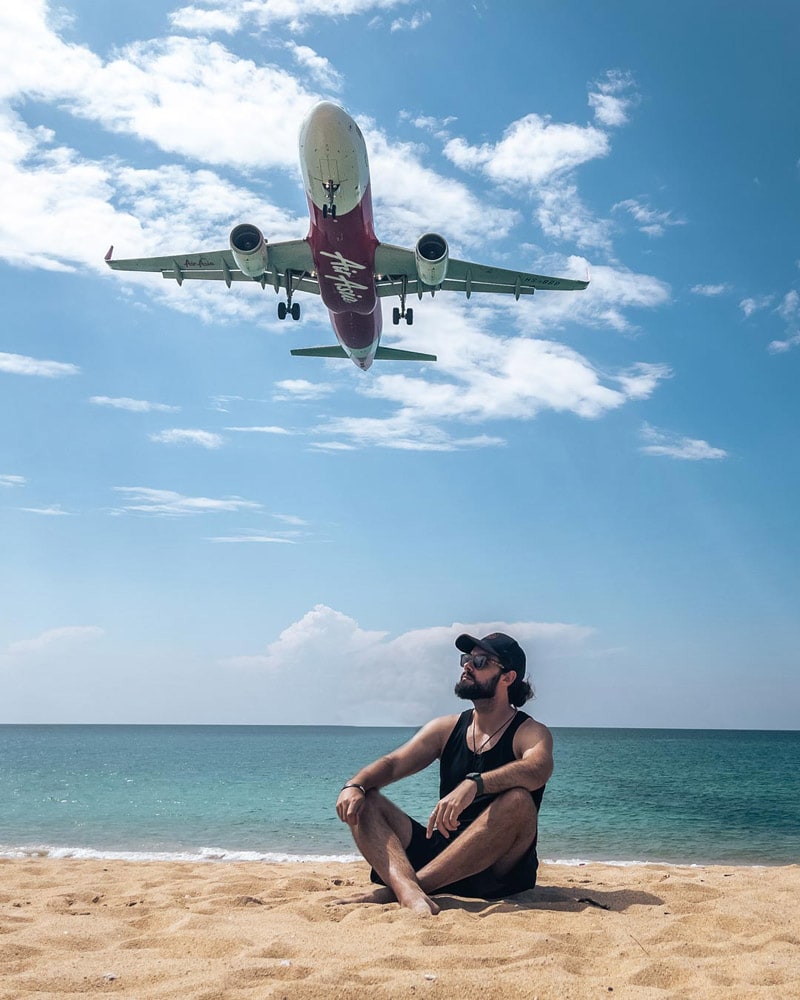 Since the weather is good, you can use all the transportation options the Kingdom offers. Air Asia have reasonably priced tickets, but you still have to deal with the whole airport hassle. Still, for long distances, it's the best way to travel.
For not that long distances, I like to use the Thai buses. Way cheaper than planes and almost hassle-free. For the islands, obviously, you'll have to use ferries and fast boats. The best place to find all kinds of transportation in Thailand (and other parts of Asia) is, by far, 12go.asia.
To be completely independent, you can rent a car and use it inside the cities as well. Remember, though, that in Thailand, they drive on the left side of the road, so it may be a bit tricky.
What to do in Thailand in December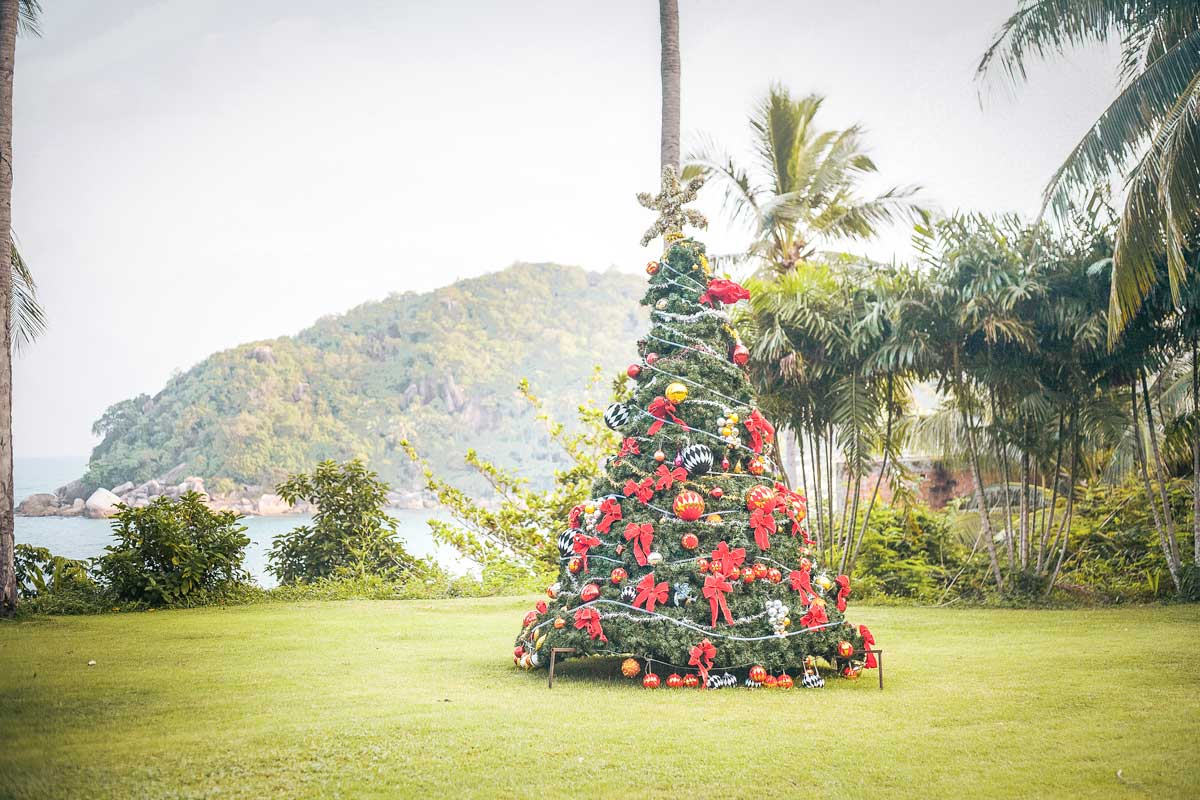 Everything is open during December in Thailand, so you can visit the biggest attractions in your area (for more info, check here).
The December-specific activities are:
Christmas
Although Thai people are mostly Buddhist, they do celebrate the birth of Jesus. While they don't care about Jesus that much but more about Santa, you can still find plenty of Christmas wholesales, Christmas parties, and Christmas-themed shops.
New Year's Eve
Thai New Year, also known as Songkran, is celebrated in April and has nothing to do with our New Year (water guns and stuff). Thai people love to party, though, so you can expect lavish celebrations, fireworks, and all the mandatory New Year's Eve things on December 31st.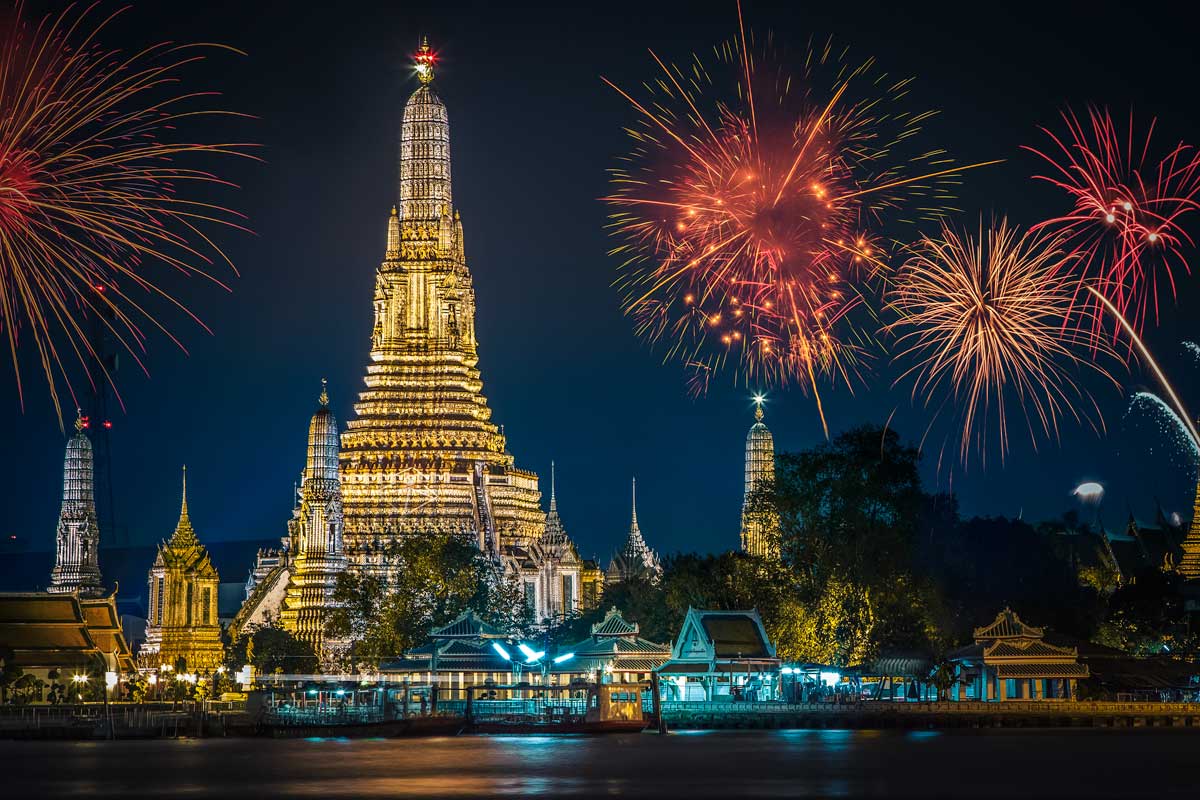 King's Birthday
Celebrated on December 5th, this is actually their previous beloved King's birthday. It's a national holiday where Thai people honor King Bhumibol Adulyadej (also known as Rama IX) by dressing in yellow.
Chiang Mai Red Cross and Winter Fair
Starting at the end of December and lasting for two weeks, Chiang Mai's favorite fair is a treat for all ages and includes various food competitions, a Ferris wheel, and everything you can expect from a good fair.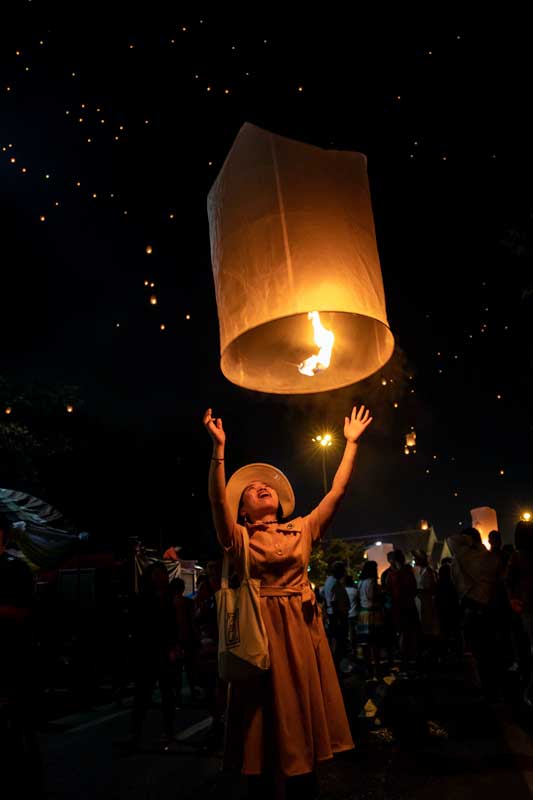 Loy Krathong
Usually held at the end of November, the celebrations for Thailand's most picturesque holiday often last well into December.
Don't know what Loy Kratong is? Well, you've probably seen a picture with thousand lanterns flowing in the air (or in the rivers). This is Loy Kratong – the incredibly scenic festival of light.
FAQ
What is the weather like in Thailand in December?
The weather in Thailand in December is generally pleasant, with mild temperatures ranging from 22°C to 32°C.
Is December a good time to visit Thailand?
Yes, December is one of the best months to visit Thailand because of the pleasant weather and festive atmosphere.
Are there any festivals or events in Thailand in December?
Many festivals and events are celebrated in Thailand in December, including the famous Loy Krathong festival, Christmas and New Year's Eve celebrations, and the King's Birthday.

What are some popular tourist destinations in Thailand in December?
Since December is a good time to visit any destination, the most popular tourist spots in the country are also the most popular in December – Bangkok, Chiang Mai, Phuket, Koh Samui, and Pattaya.
How can I prepare for a trip to Thailand in December?
To prepare for a trip to Thailand in December, you should book accommodations and activities at least three months in advance. Of course, you can do it closer to your vacation dates, but the chances of finding a good hotel for a reasonable price become slimmer each day you wait.
That's all from me, I hope you have a perfect December in Thailand.
————————————
If you haven't planned your trip there yet, find out how I plan my trips!
————————————
I have 32 bucket list ideas for Thailand. See my impossible bucket list of 1700+ adventures!

Have you been to Thailand?
---

Some of the photos in this article were taken from Depositphotos.com – the best place for stock photos out there.
Some of the above are affiliate links and I will earn a percentage of the sale if you purchase through them at no extra cost to you. This helps keep my site running – so thanks in advance for your support!