You're about to embark on a journey to explore one of Thailand's most popular and beautiful islands, but you found out that planning a Phuket itinerary is a truly daunting task? Known for its stunning beaches, crystal-clear waters, vibrant culture, and lively nightlife, there's plenty to see and do in Phuket. So how do you get the best of it?
I traveled pretty much everywhere, worth traveling, and now I have a clear idea of how to structure the perfect Phuket itinerary. The main one would be set in a leisurely tempo, but I will also list everything there is on the island so you can make it as intensive as you want.
Are you ready to create some unforgettable tropical memories?
Let's go!
Where to stay in Phuket
I don't start my itineraries with places to stay; however, in Phuket, it's kind of mandatory to decide this before you can build your itinerary. Of course, you can stay pretty much anywhere on the island, but there are a few areas more popular than the others since they offer tourists all kinds of modern comforts.
Patong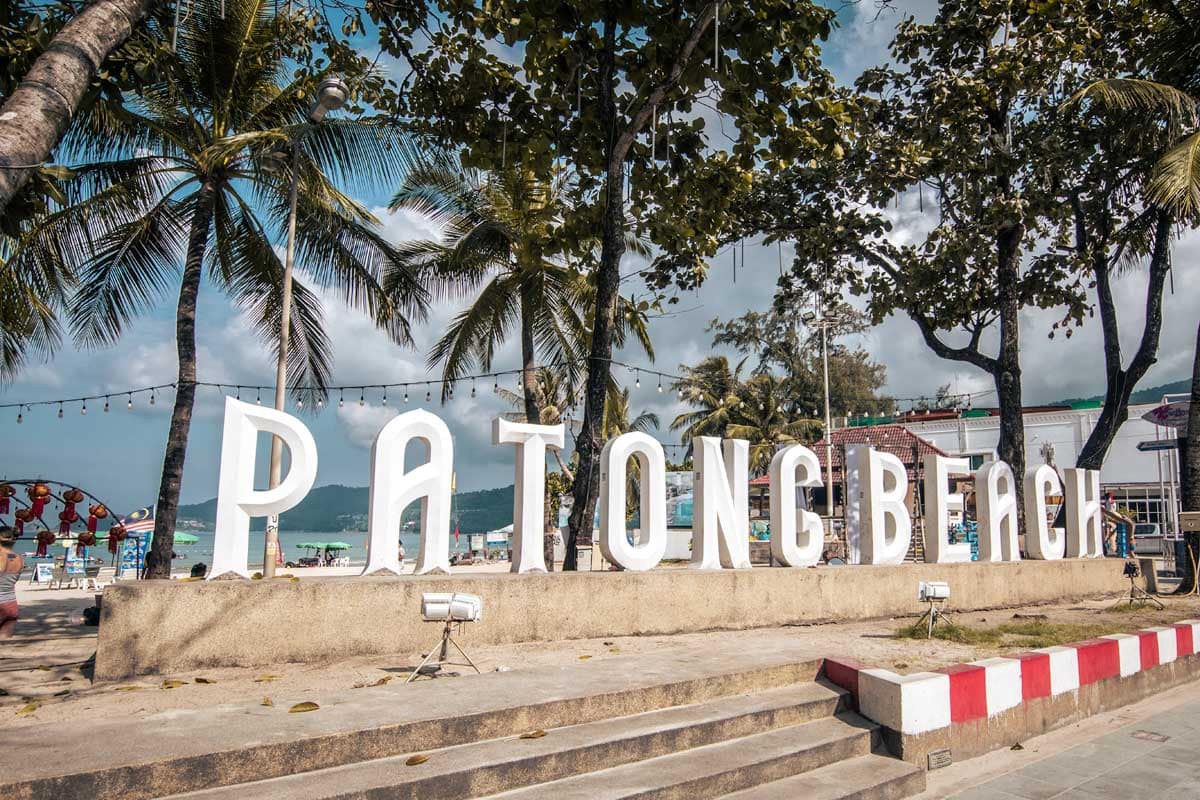 Patong is the most popular place to stay in Phuket. The town offers the widest options of shops (from local souvenir markets to modern malls), restaurants (offering dishes from around the world), and massage parlors. However, the bars and clubs are THE thing Patong is most famous for.
Bangla Road is the Mecca of Thai nightlife and something you should witness at least once in your life. Patong is also conveniently located in the island's center, making it easier to explore the other parts of Phuket. Last but not least, it also has a superb golden beach.
While Patong is great for fun-looking travelers, you better pick another place if you're looking for a more relaxed family vacation.
Where to stay in Patong
The Kee Resort & Spa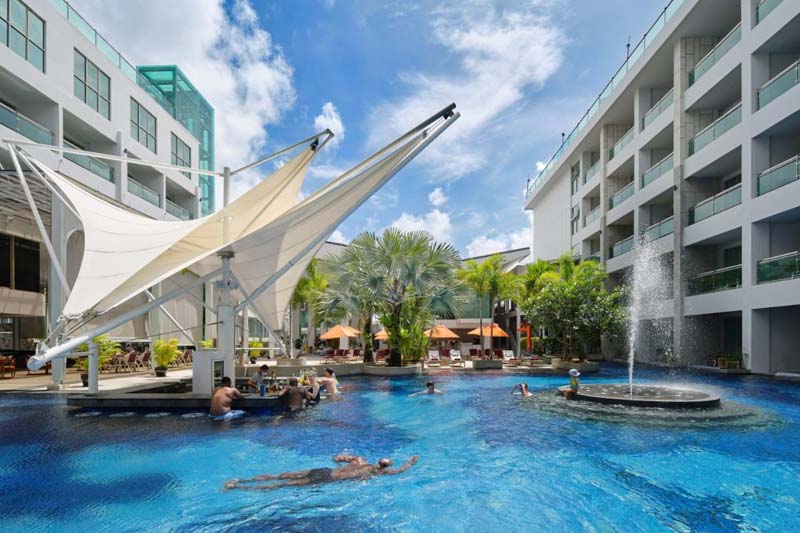 Four-star hotel located just 100 meters from the beach and Bangla Road with spacious, clean rooms, an outdoor pool, and a top-notch spa. And all of that comes at a very reasonable price.
Check the latest price here
Kamala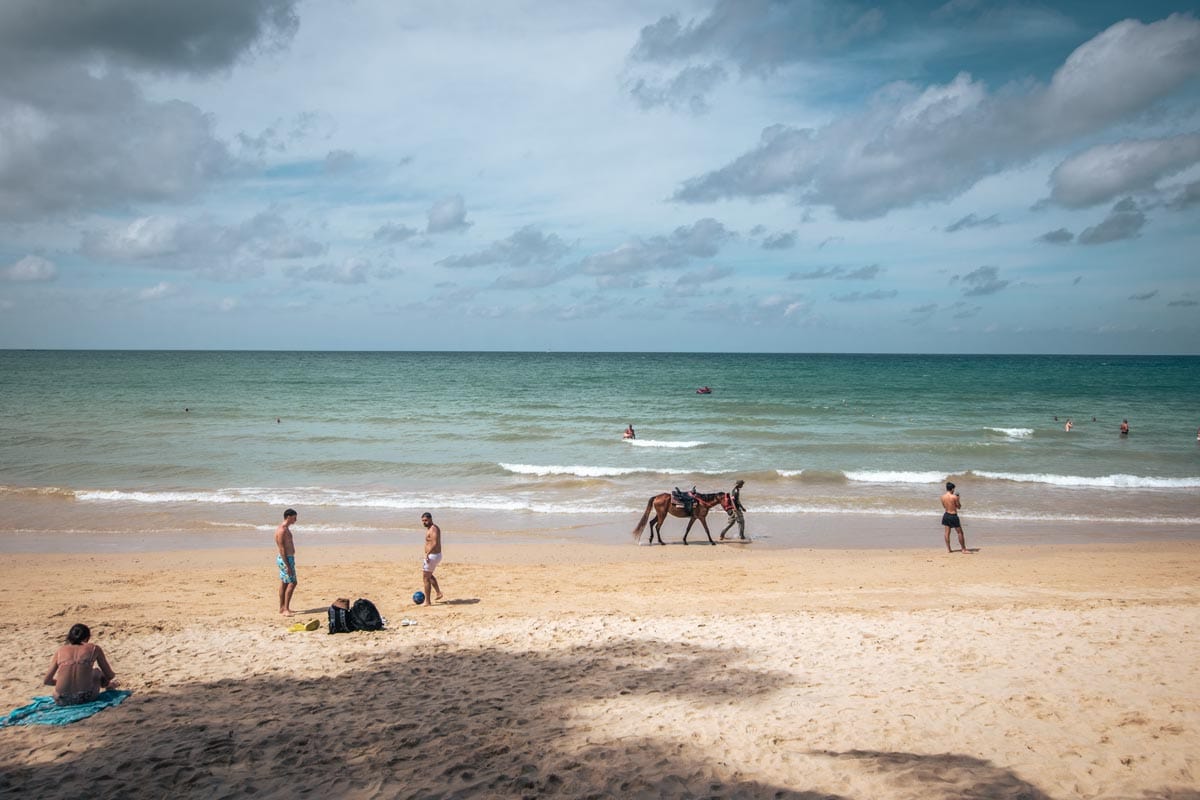 Unlike Patong, Kamala is an excellent choice for anyone looking for a peaceful and relaxing stay in Phuket. The town is a quieter and more tranquil destination, perfect for family vacations. The beach is gigantic, with plenty of restaurants and beach cafes, and if you get sick of it, you can change the scenery by going to the nearby Surin beach.
It's also close enough to Patong, so you can go and check out the nightlife. Offering a wide range of accommodation options to suit every budget, Kamala is the most popular family vacation area in Phuket.
Where to stay in Kamala
Thai Kamala Beach Front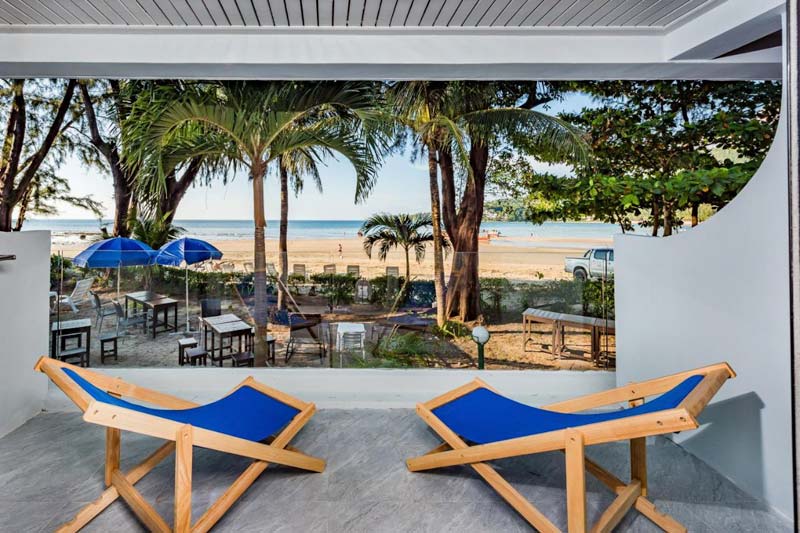 When you visit a beach destination, there's no better place to stay than a bungalow right there on the beach! Imagine this – you wake up in the morning, get out of your door, and go straight to the warm Thai waters. Isn't this a dream of a morning? Of course, you also get all the amenities for a great vacation, including TV, fast wi-fi, and AC. Oh, and the mandatory sea-view balcony, of course.
Check the latest price
Karon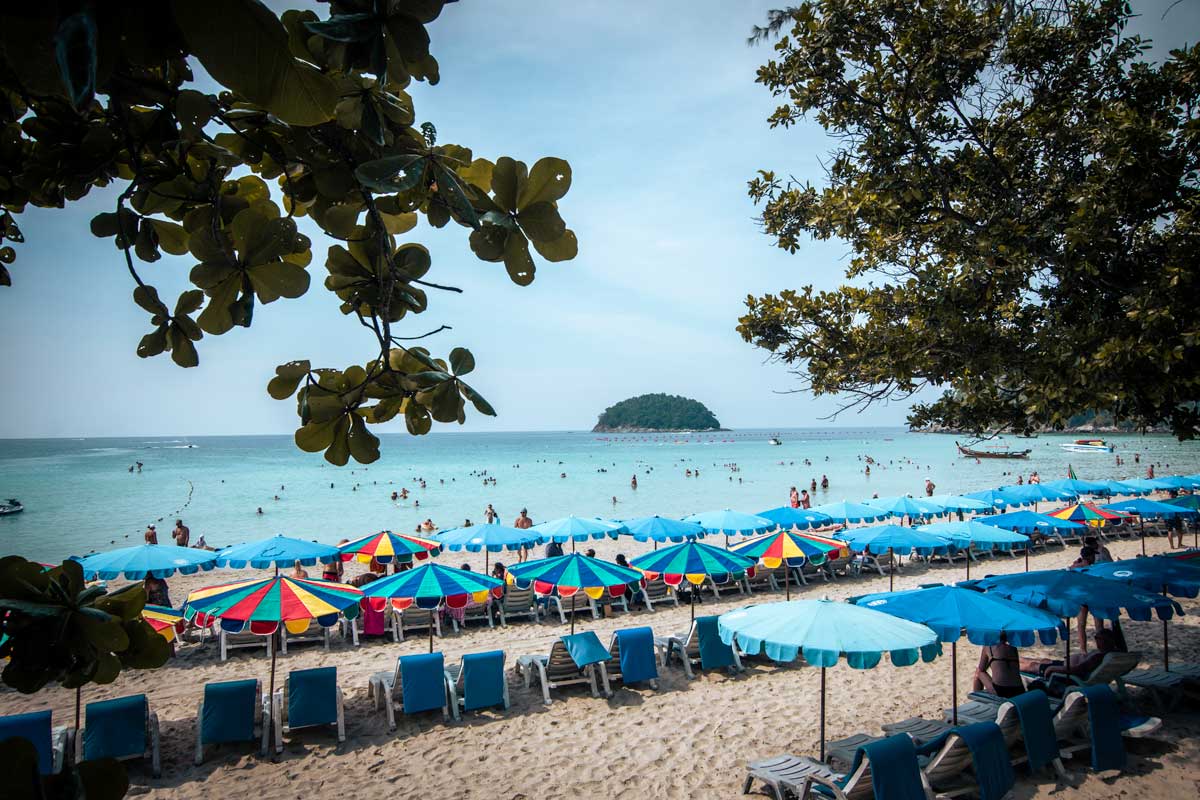 If you pick Karon for the base of your Phuket itinerary, you can expect the best of both worlds. There's plenty of nightlife, but it's not as crazy as Patong, and there are enough calm places for a great family vacation. In addition, you're right next to the top shrine on the island – The Big Buddha. In close proximity are also some of the very best beaches on the island – Freedom Beach, Kata, and Kata Noi.
Where to stay in Karon
OZO Phuket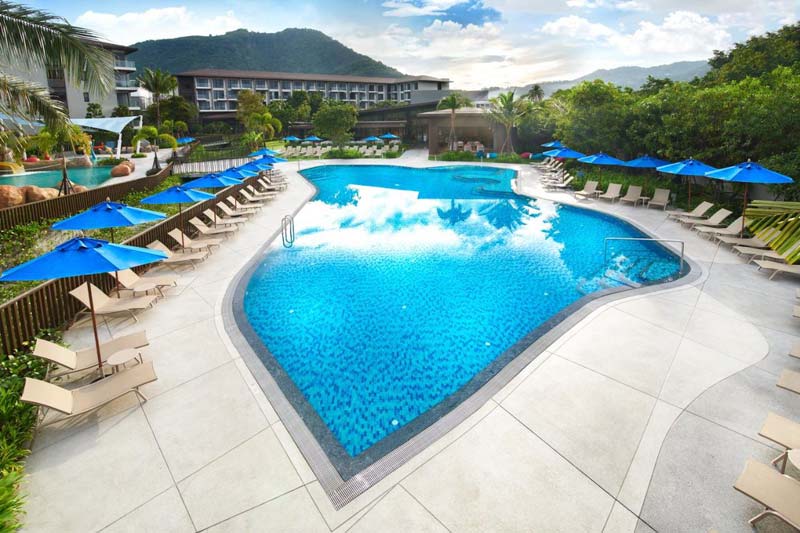 Situated between Karon and Kata, this 4-star resort offers everything you need for a perfect vacation. A giant pool area, kids playground, clean and modern rooms, tasty breakfast, 24hrs reception, and a couple of the very best Phuket beaches in walking distance are the reasons this is one of the highest-rated accommodations on the island.
Check the latest price
Bang Tao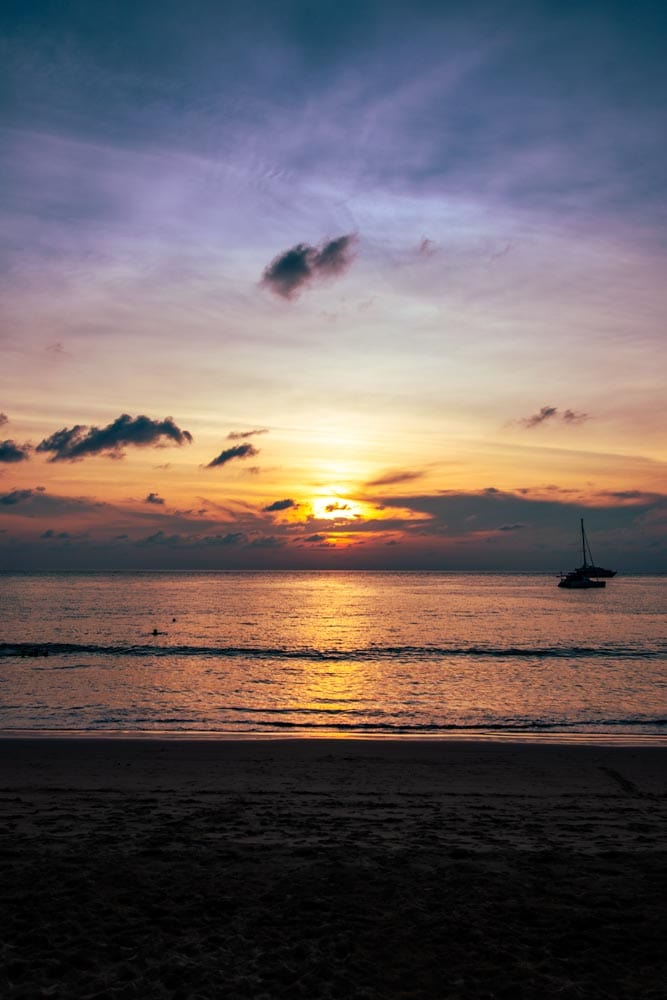 Bang Tao boasts one of the longest and most beautiful beaches on the island and is also home to plenty of luxury resorts and villas, making it an ideal destination for those seeking a more upscale experience. You can find Phuket Adventure Mini Golf and the Laguna Phuket Golf Club in the area, and plenty of other, more luxurious attractions. Of course, there are regular-priced hotels too, but I really don't see a reason to pick Bang Tao instead of Karon or Kamala if it's not for the high-end experience.
Where to stay in Bang Tao
Hilton Garden Inn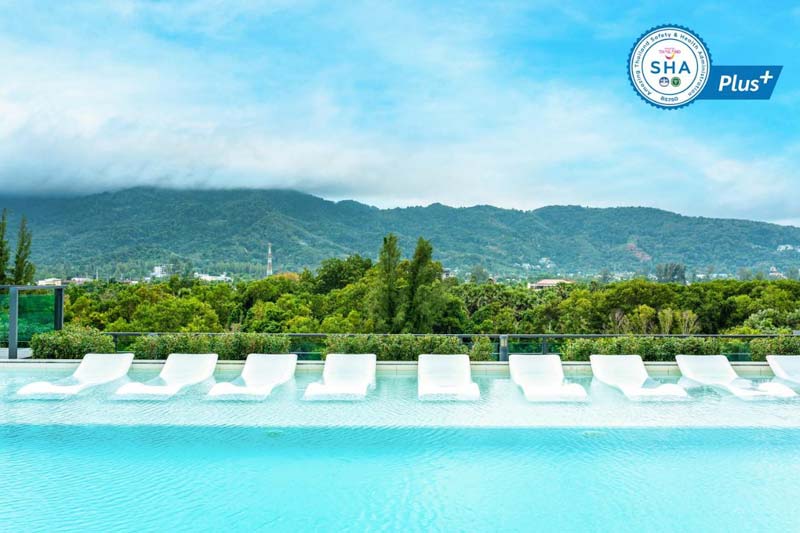 Incredibly stylish but fun and friendly, this 4-star hotel offers everything a high-end hotel should offer. Modern rooms, a rooftop pool, incredible breakfast, amazing views, a shuttle to town, and free bikes are only some of the fantastic perks of staying in Bang Tao's Hilton Garden Inn.
Check the latest price
Ultimate 5-Day Phuket Itinerary
Day 1 and 2 in Phuket – Hello Thailand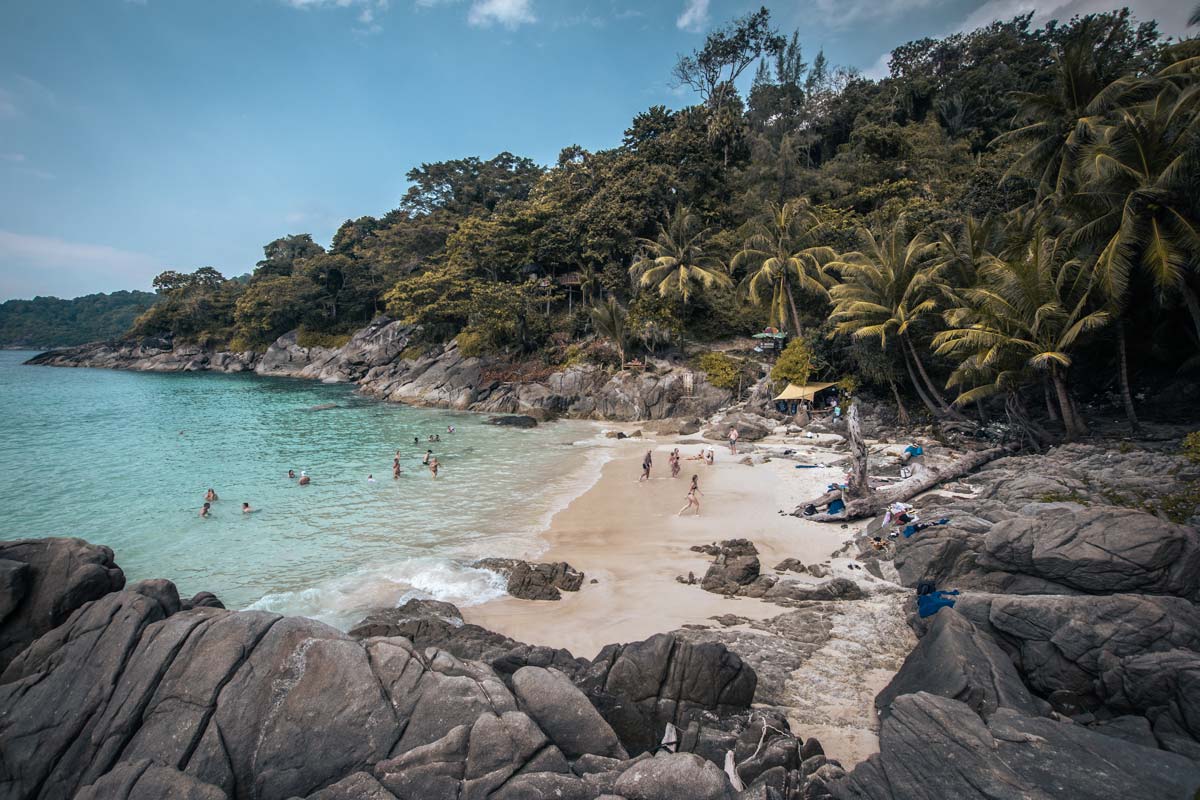 It would be pretty savage of me to tell you to go around the island the in the first 48hrs after you landed. It would be pretty stupid too. So instead, explore the area around your hotel, go to your beach, try some Thai food, get over the jet lag, and go for a Thai massage. Basically, relaxing is your job for your first two days in Phuket.
Day 3 in Phuket – Wild and Fun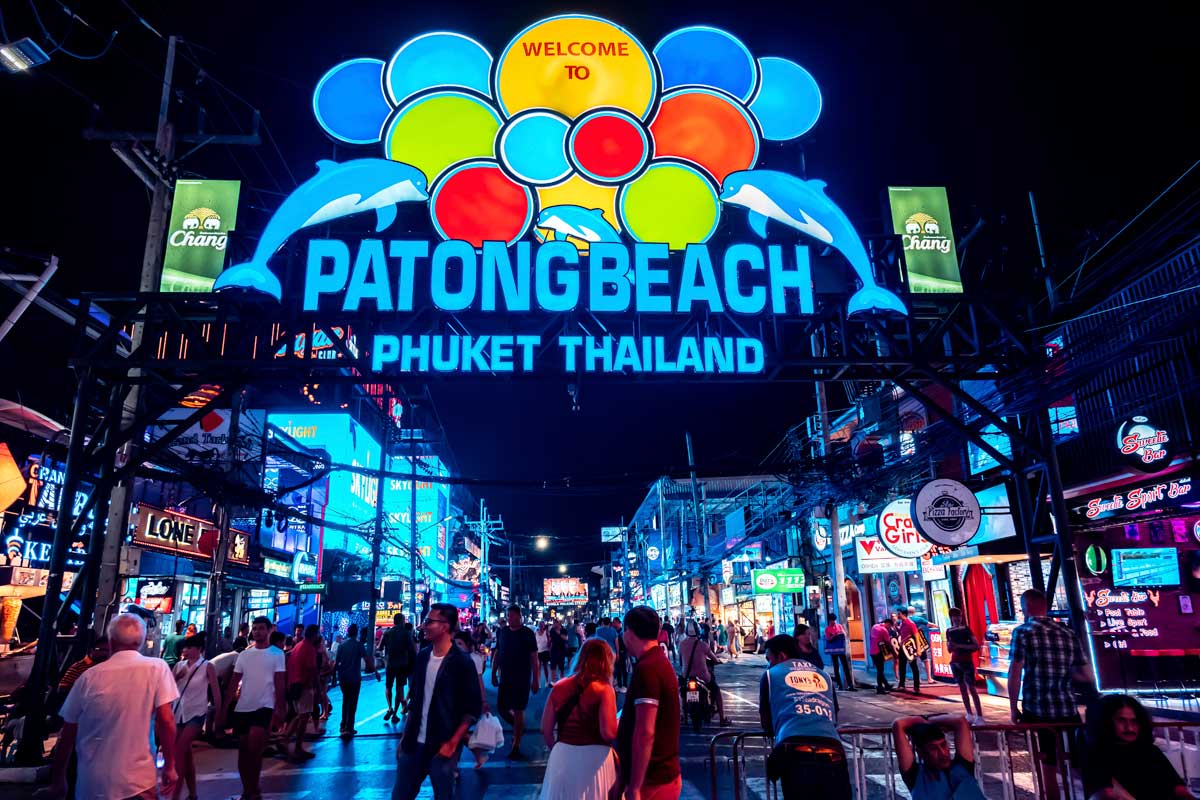 On our third day, you should already be acclimatized and ready to dive into the Phuket itinerary. My suggestion is to go to a neighboring beach during the day (Freedom beach if you are in Patong or Karon/Kata or Laem Singh and Banana Beach if you are staying in Kamala or Surin). They are a bit wilder, and getting there is usually done by boat (check out my Phuket Beach post to learn more about them). Boats are easy to find on the beaches; just ask any of the locals there (they'll probably approach you first).
In the evening, go to Patong, go to a Muay Thai game (you need to check which stadium host the game night cause there are two in Patong, and they take turns), and experience the famous Patong nightlife.
Day 4 – The Most Beautiful Beach in the World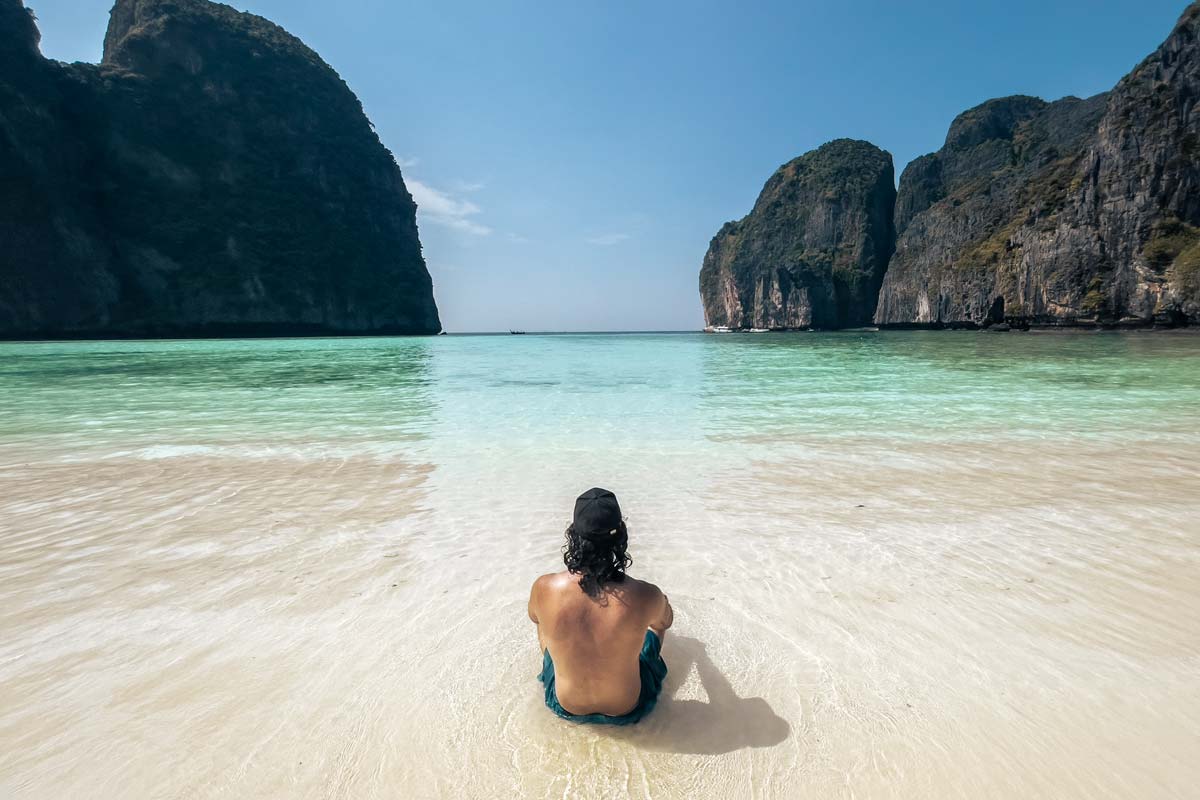 On day 4, our Phuket itinerary takes us to the most beautiful beach in the world. Or maybe to a James Bond villain island. Yes, this is the day reserved for exploring the famous islands around Phuket.
Koh Phi Phi islands which are home to Maya Bay (featured in the movie The Beach and regularly referred to as the most beautiful beach in the world), is my best recommendation. Even though a day trip won't be enough to show you the incredible beauty of the place and may feel a little bit rushed, it's still a wonderful experience.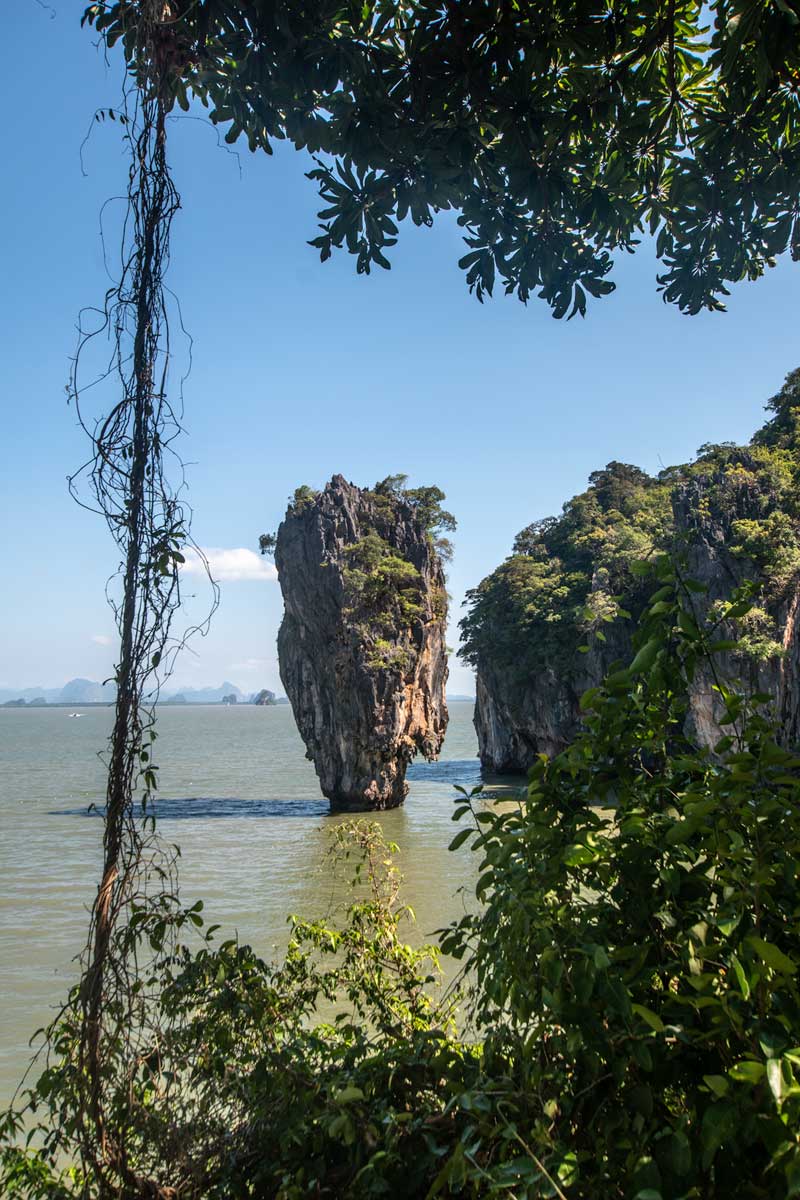 Another popular day trip is the one to James Bond Island. While picturesque indeed, the whole trip is not as spectacular as the Phi Phi one, but still worth it if you have more time in Phuket.
Plenty of other tours showcase the marvelous beauty of the Andaman Sea, but I recommend trying them only if you have more days to spend in Phuket. Otherwise, skipping Phi Phi for Chicken Island is just not right.
This one is a great tour that will showcase the best of Phi Phi and Maya Bay.
See Also: The Ultimate Thailand Itinerary
Day 5 – The Big Buddha is a Big Yes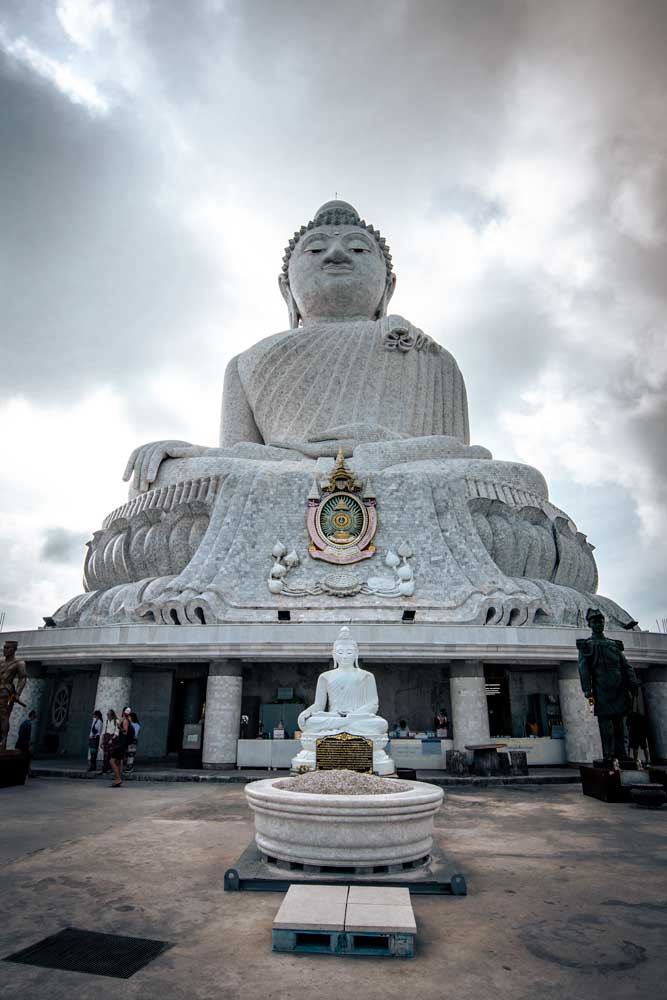 On your last day in Phuket, I suggest going to the most famous cultural sight on the island – The Big Buddha. Officially named Phra Phutta Ming Mongkol Eknakiri, the Big Buddha is 45 meters (148 feet) tall and 25.45 meters (83.5 feet) wide statue that was completed in 2014 (yes, pretty new attraction).
It's located on top of a hill behind Karon town and can be reached via taxi/grab/tuk-tuk (quite expensive though – around 1000 THB/ 30 USD ), a couple of hours hike (don't do that if you're not in a good physical condition) or via an organized tour. Then, in the afternoon, you can enjoy Karon or return to your area and pack your bags.
Working Hours:
Daily from 6:00 AM to 6:00 PM
Price:
Regular – Free
Organized tour including Wat Chalong – Check Here
Phuket Itinerary 6 – 7 days
Day 6-7 – Instagram and Monkeys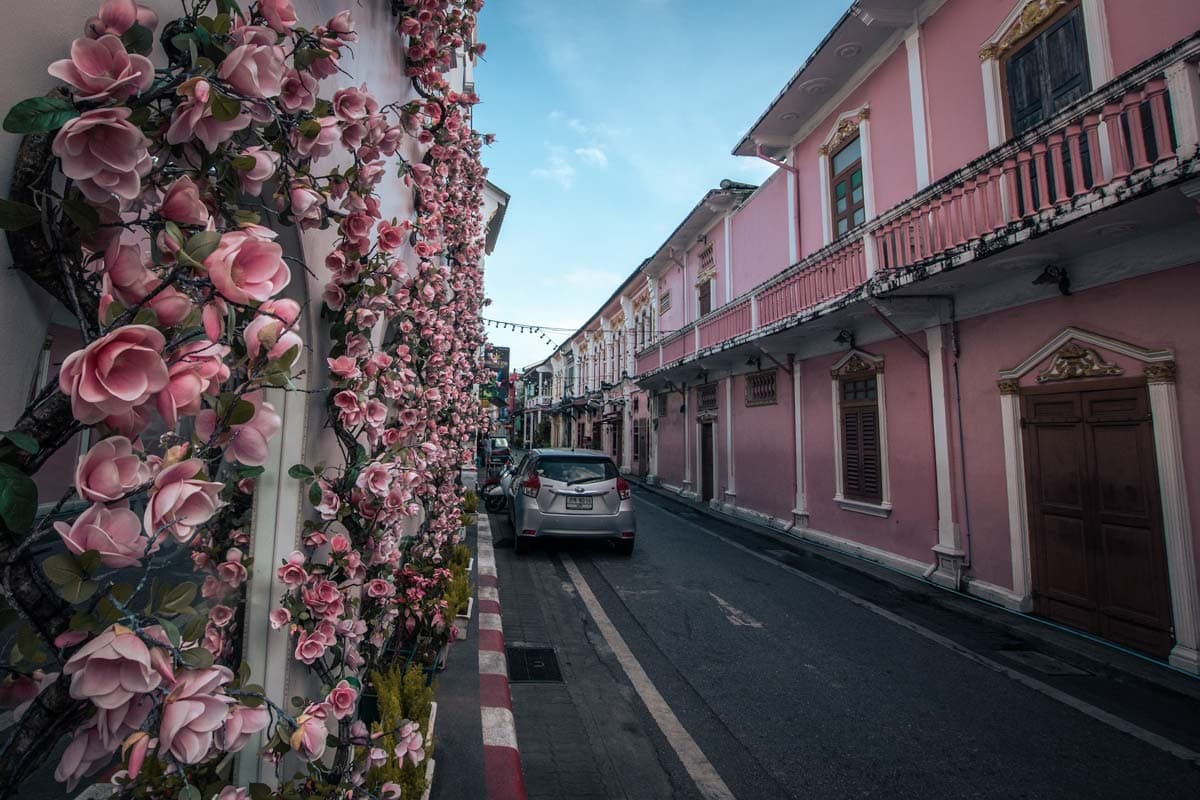 If you have a whole week in Phuket, do the previous 5-day Phuket itinerary and add just one place – Phuket Town. The island's capital is this cute little town with an incredible picturesque old city part. If you time your visit on Sunday, you can enjoy a vast night market covering the entire main street.
Spend the night there and on the following day go climb Monkey Hill. Unlike the Big Buddha hike, this one is pretty easy to climb, with a paved road all the way to the top. The highlight of monkey hill is, well, the monkeys. I've been to many places in Asia, but I've never seen more monkeys in one place. They are everywhere!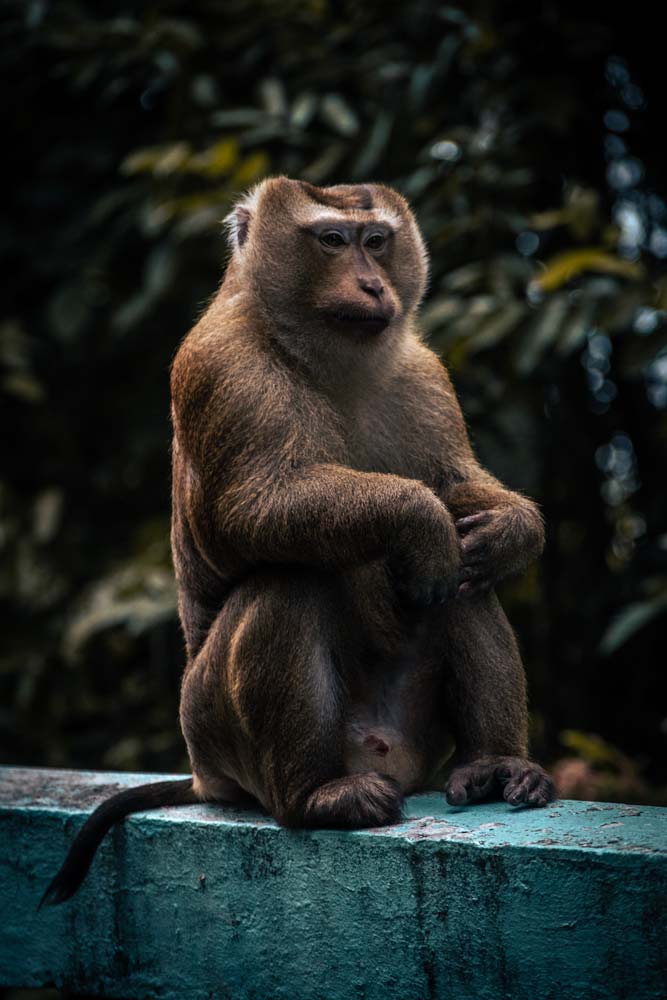 Ensure that you don't touch them and that you have no food in you. Monkeys are clever and like to steal food (and phones). They are also quite aggressive if you violate their personal space and may attack you, resulting in plenty of injections and vaccines, so please don't go petting them or trying to stick phones in their face. On the other hand, if you keep your distance and have no food in you, the monkeys are harmless.
More than 7-day Phuket itinerary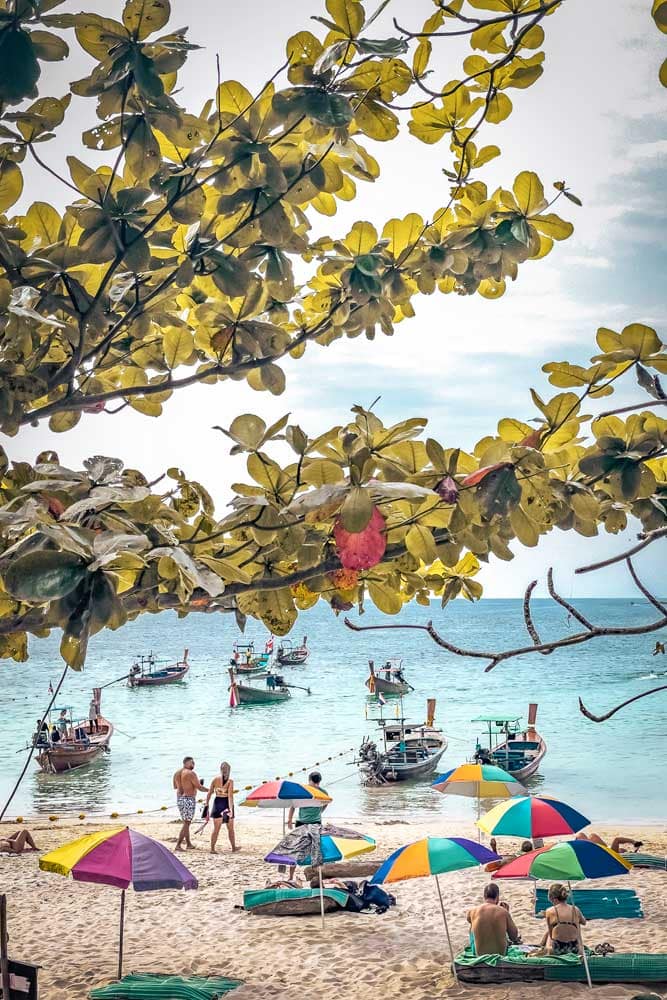 If you have more than 7 days on the island, you can go on more tours to nearby islands, or you can even go to another Thai destination. Phuket is cool, but Bangkok, Chiang Mai, Koh Samui, and many others are also impressive. Of course, if exploring is not your thing, chilling on the beach is always on the menu.
More things to do in Phuket
If you want to change something on the Phuket itinerary or just want to pack more things into it, here are the other cool things to see and do in Phuket.
Cooking Class
Cooking classes are always a fun and helpful way to spend your time in countries famous for their cuisine. I always recommend you do them at the beginning of your trip. This way, you can use the newfound knowledge during the rest of the journey. Here's an awesome cooking class that includes hotel transfers.
If you like to eat but not so much to cook, you can book a tasting tour. Again, do this at the begging of your trip so you can easily navigate Phuket's countless restaurants and dishes.
Simon Cabaret Show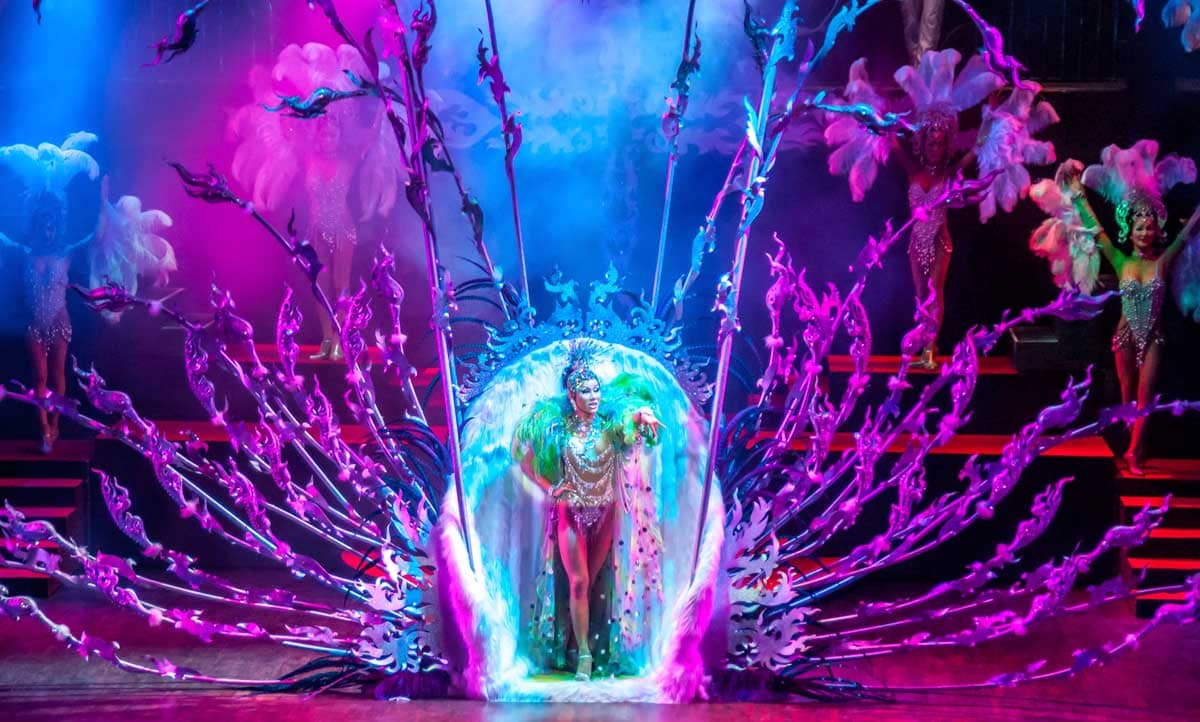 This ladyboy show is one of Thailand's most popular shows also considered one of the best cabaret shows in the world. The dynamic performance full of tribal themes with dancers in ornate, feathered headdresses is a truly one-of-a-kind experience.
Working Hours:
Shows start at 6:00 and 8:00 PM
Prices:
Check Here
Mai Khao beach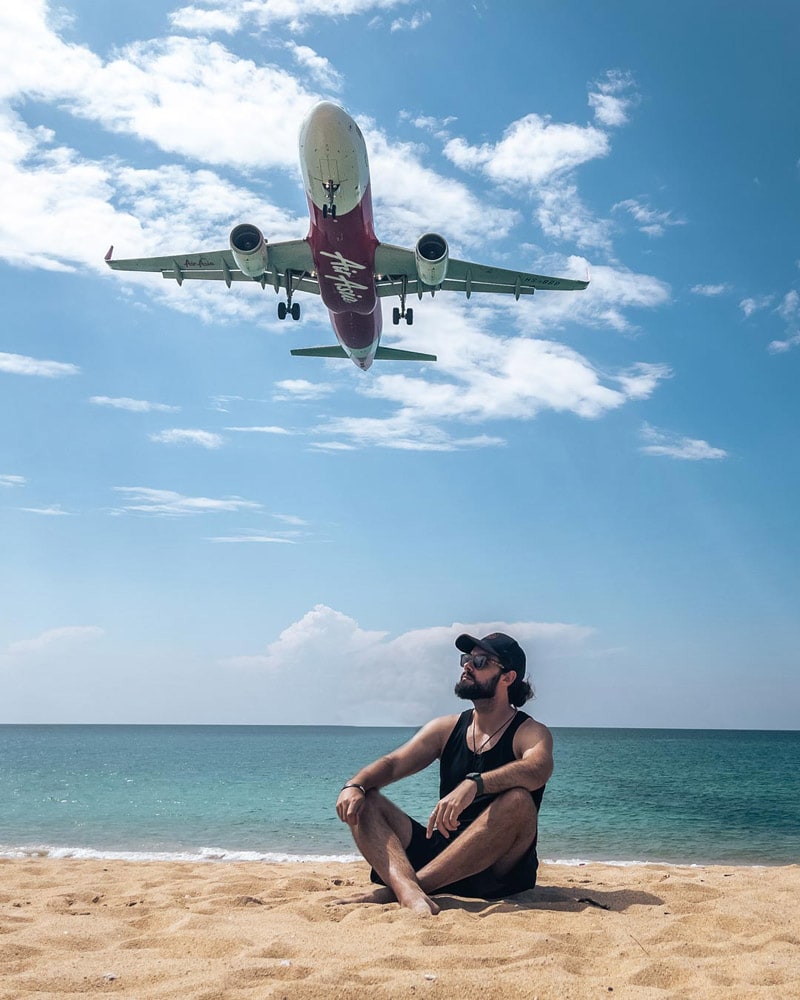 Mai Khao is a bit different than the other beaches. While it's one of the biggest and wildest beaches on the island (it's part of a natural park), the beach is not used that much for unwinding and normal beach activities but primarily for photos. Why?
Because it's situated right next to Phuket International Airport. If you're looking for an excellent Instagram photo, this is your place.
See Also: The Ultimate Singapore Itinerary
Ma Doo Bua Cafe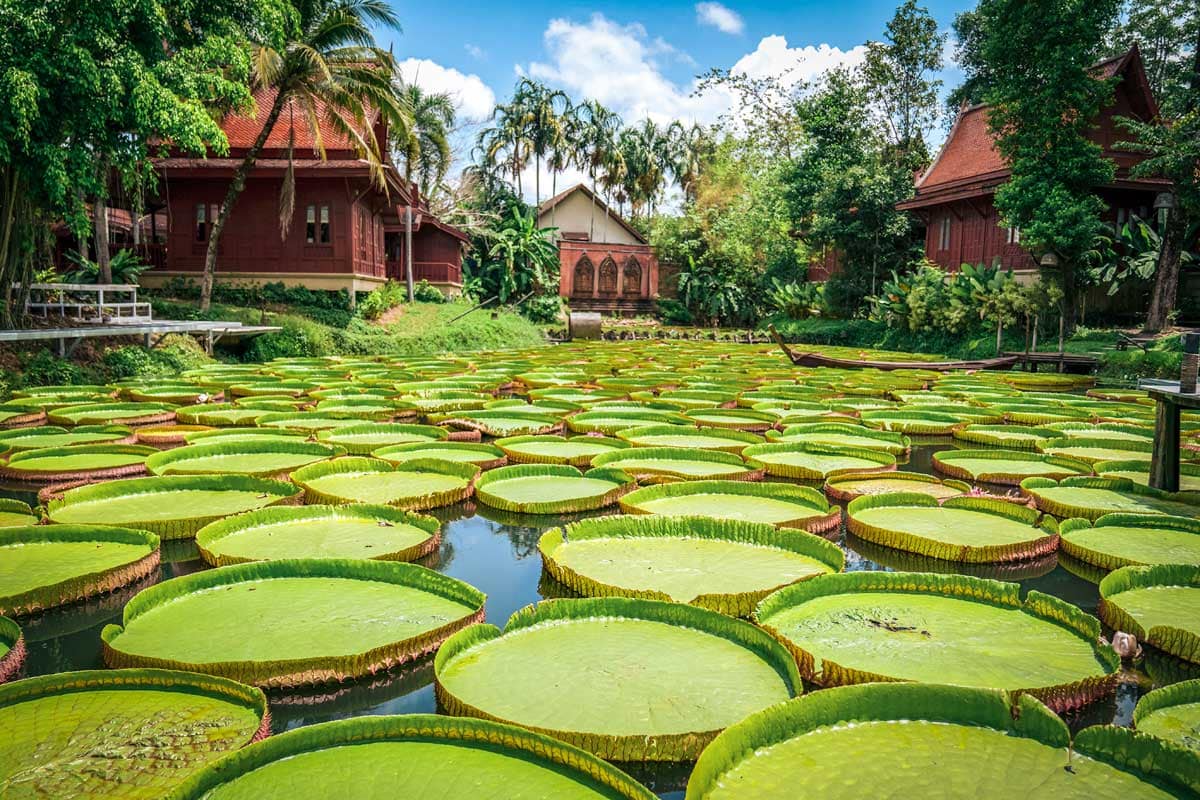 Ma Doo Bua is a cafe and restaurant located in central Phuket that is not famous for its coffee or fantastic food but for its photo ops. The reason for that is the artificial lake is filled with giant amazonian water lilies that, I admit, look pretty awesome in photos.
If you decide to visit the cafe, you should expect to wait in line to get the signature photo (unless you visit it early in the morning).
Working Hours:
Daily from 9:00 AM to 8:00 PM
Wat Chalong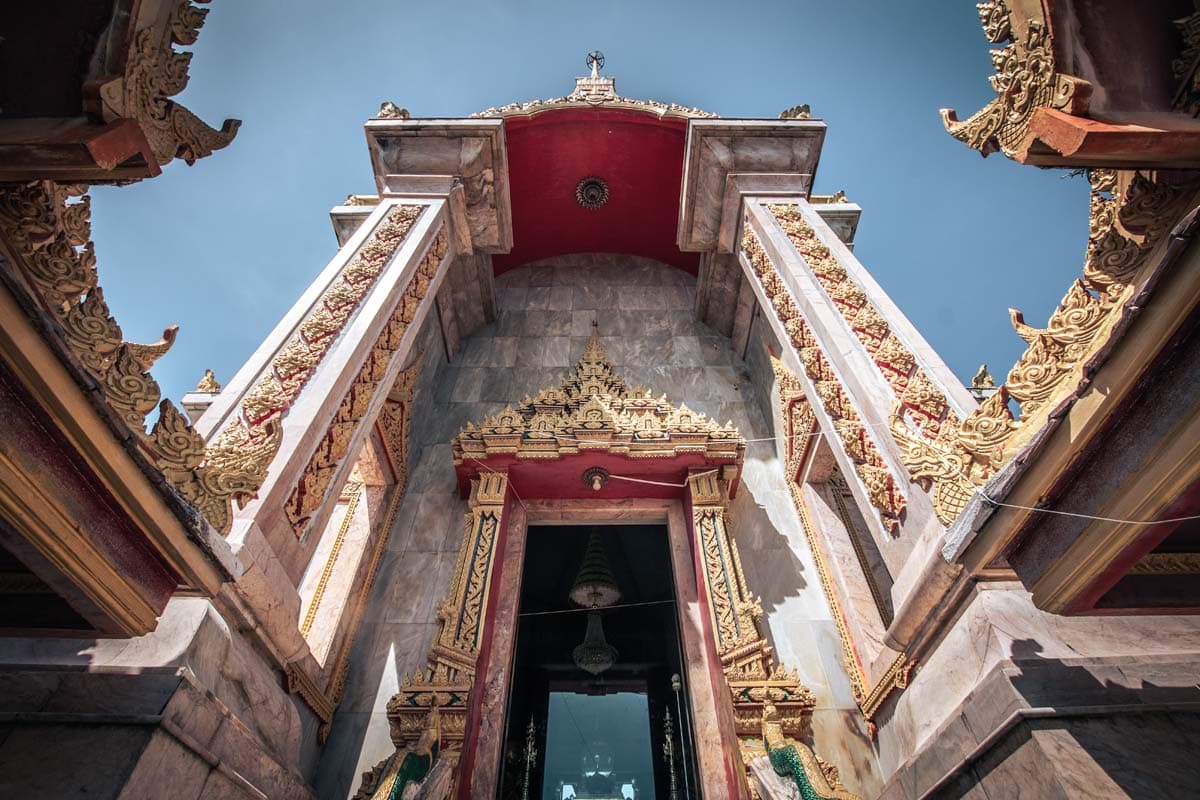 Located in the Chalong sub-district of Phuket, Wat Chalong is one of the island's most important and most visited temples. It's dedicated to two revered monks, Luang Pho Chaem and Luang Pho Chuang, and features a few important Buddhist relics, including a fragment of bone from Buddha himself.
Working Hours:
Daily from 8:00 AM to 5:00 PM
Price:
Regular- Free
Organized tour including Big Buddha – Check Here
Samet Nangchee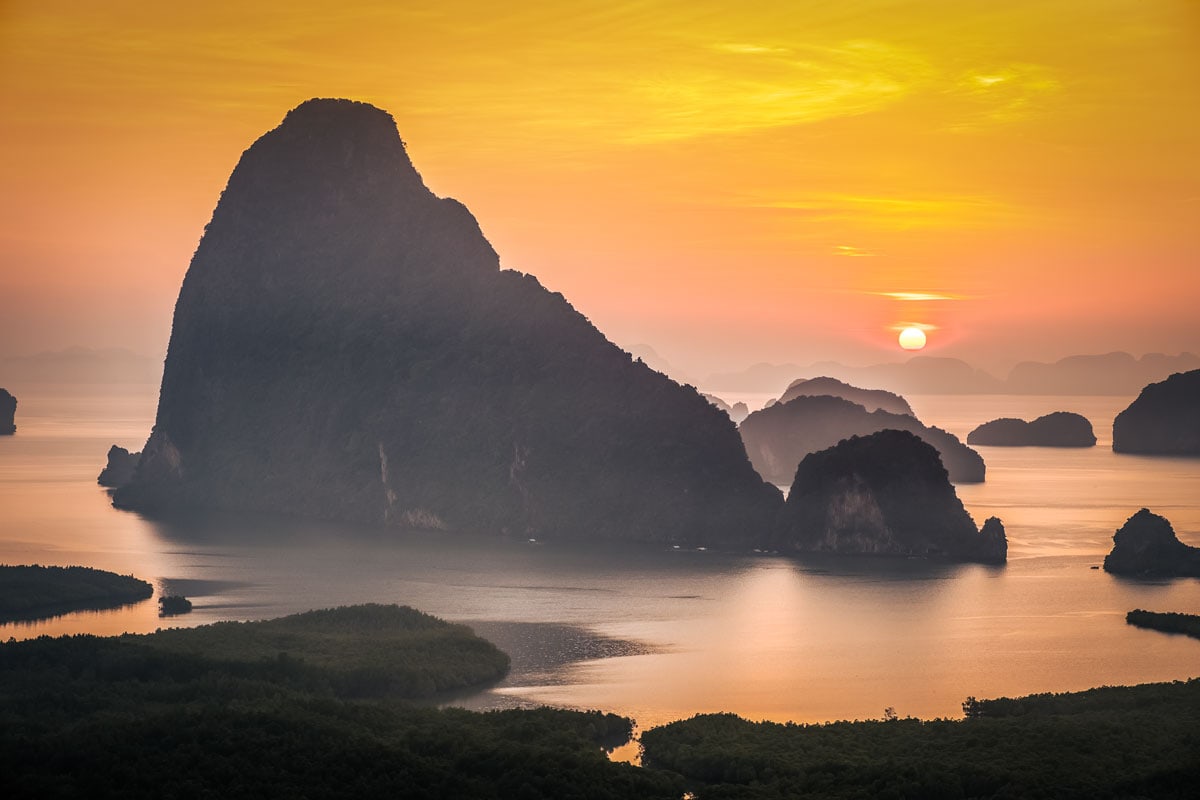 This one is a bit of a hidden gem attraction since it's located so far away that not so many people make the effort to discover it. It's a hotel with an open restaurant that features a killer view. The best view in Phuket if you ask me. However, if you haven't rented a car or bike, getting there is almost impossible.
You can book a VIP tour around the island that covers the view too, but it's pretty expensive by Thai standards.
Working Hours:
The restaurant opens at 9:00 AM, but you can visit the platform from 6:00 AM. It works the entire day without a fixed closing hour.
Phi Phi islands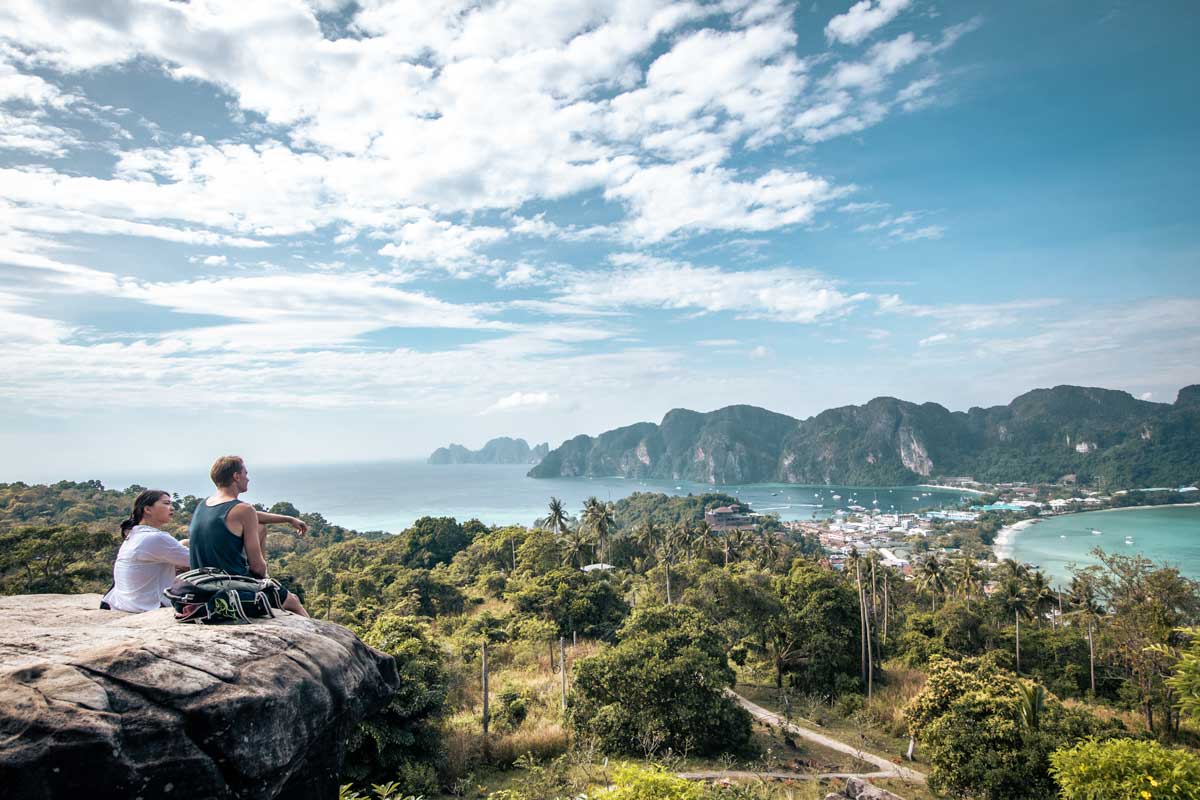 I already have Phi Phi in my Phuket Itinerary, but if you have more time, you can go and stay on Phi Phi Don for a few days. That way, you have access to the VIP sunrise and sunset tours and enough time to explore the incredible island viewpoints.
Baba Nest Rooftop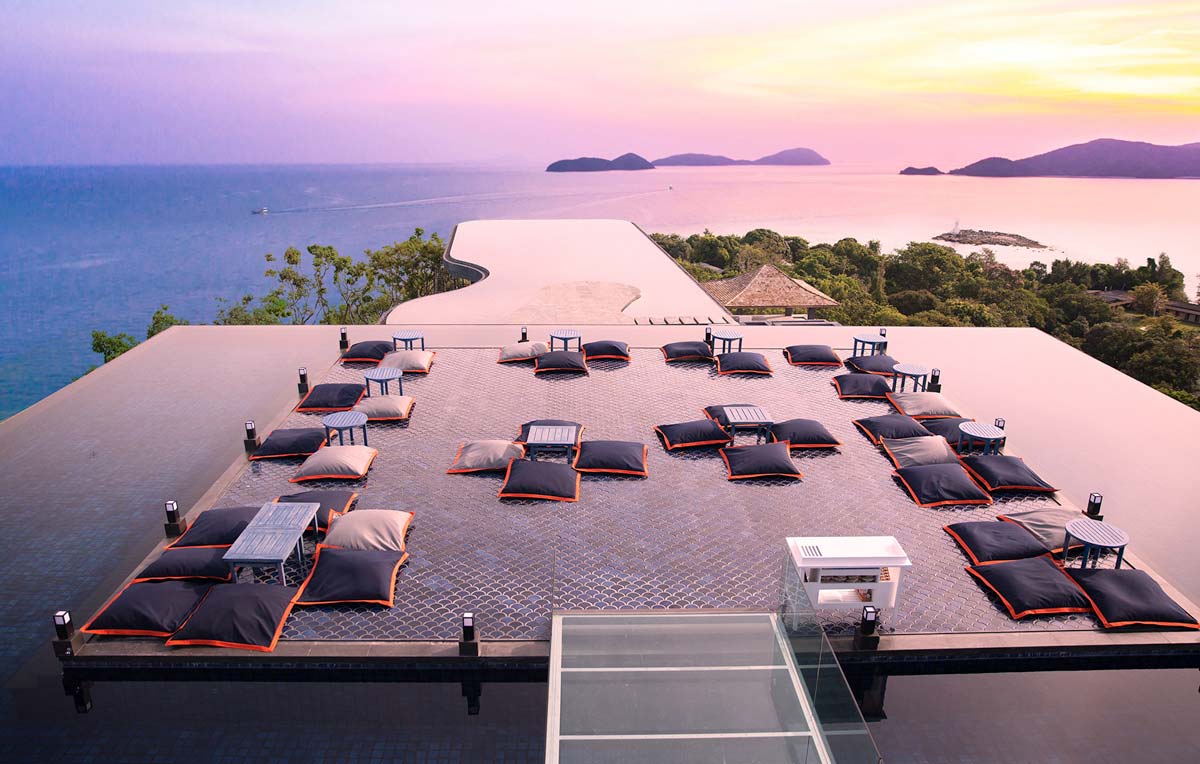 The luxurious rooftop bar of the Sri Panwa Hotel is one of the most amazing places to watch the sunset in Phuket. It's pretty hard to get a table there, though, so you definitely should make a reservation many days in advance… even if you stay in the hotel.
Make reservation here
Promthep Cape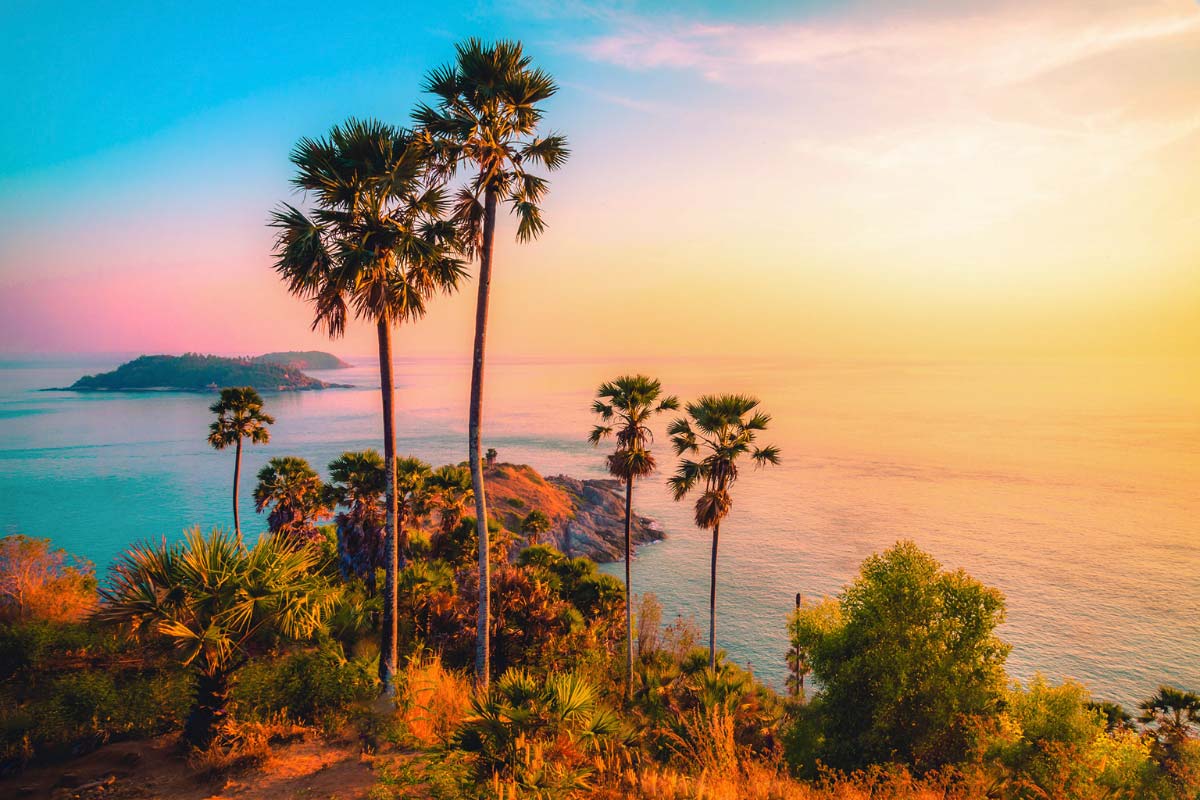 Located on the southernmost tip of Phuket, Promthep Cape (aka Laem Promthep) is one of the most scenic locations on the island. It's an old-school Phuket attraction that tourists have visited for years and years. Although its location is quite inconvenient, if you have a rented bike/car, it's an excellent place to watch the sunset.
Andamanda Water Park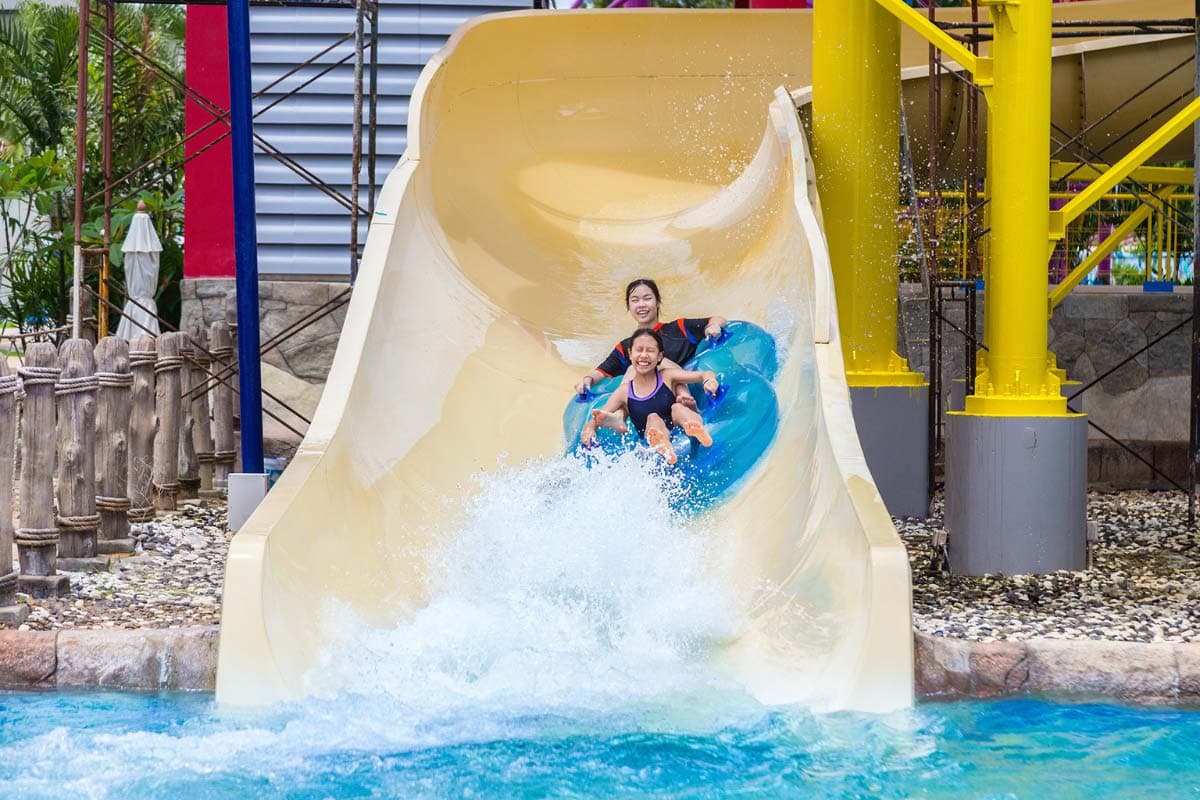 If you are in Phuket on a family vacation, there's no better place to spend a day than a water park. Andamanda is Phuket's most renounced water park that features plenty of exhilarating slides and even offers surfing on an artificial wave pool.
Get a ticket with a transfer here
Elephant Wildlife Sanctuary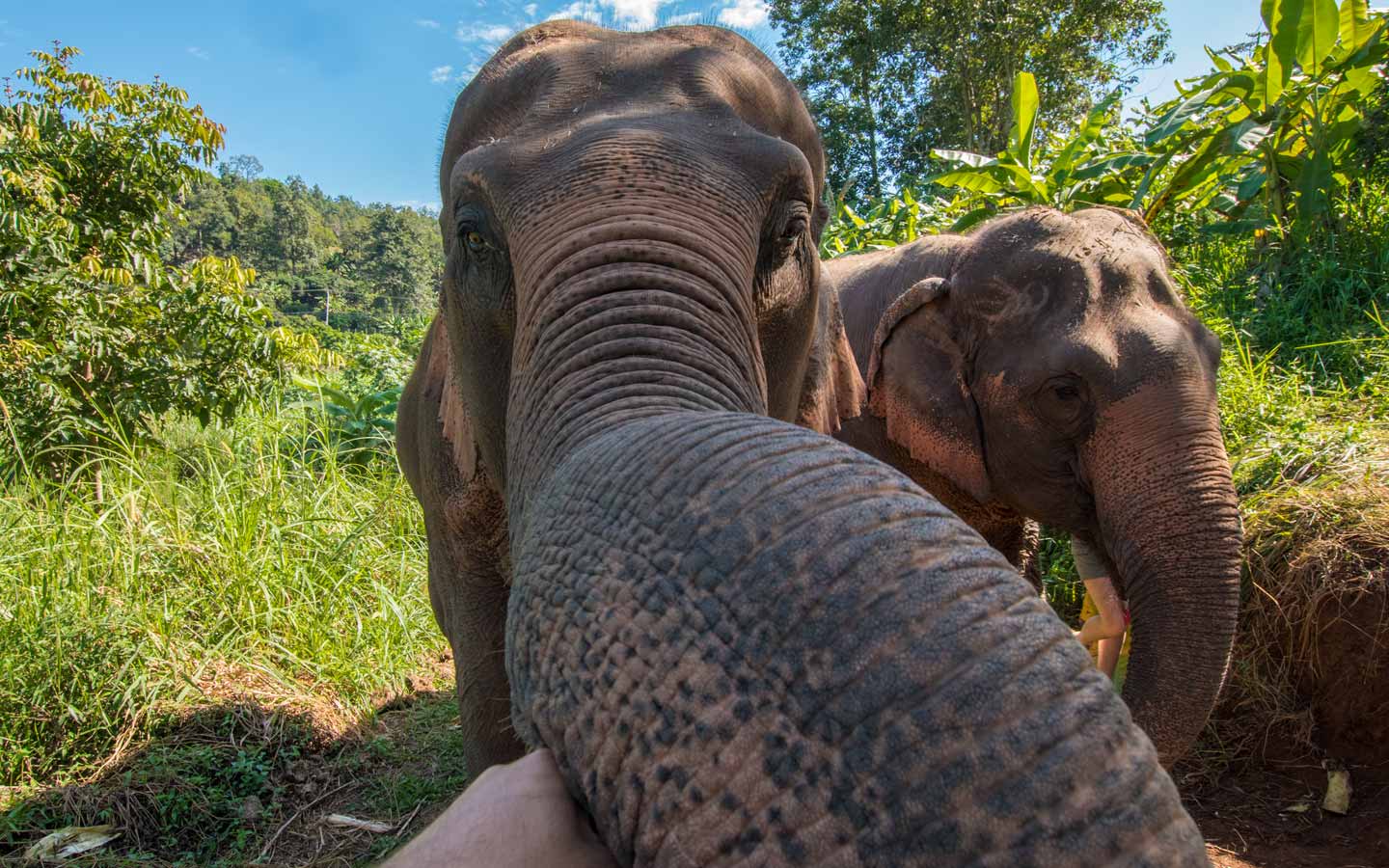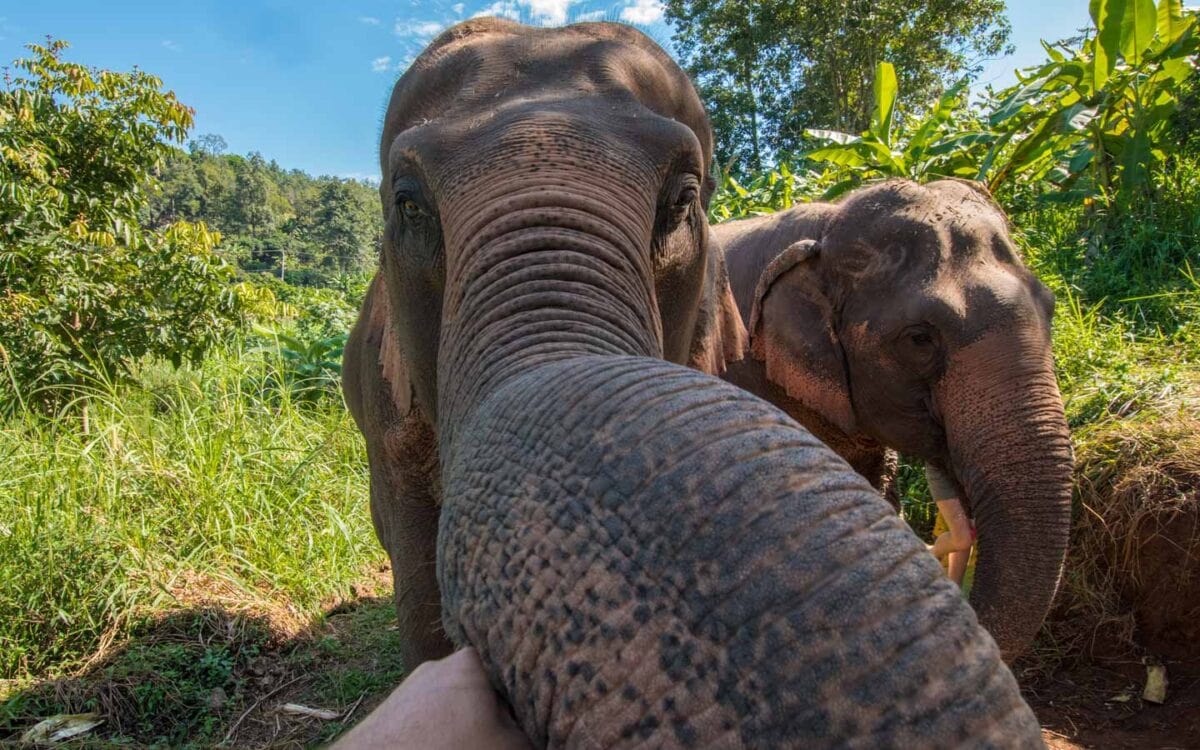 Join rescued elephants for a day full of fun. Unlike other animal attractions, this one helps save the elephants and treats them humanely. You'll feed them, walk with them, go for a mud bath and finally a rinse in the river. It's truly a fantastic experience.
Get a ticket with a transfer here
What NOT to do in Phuket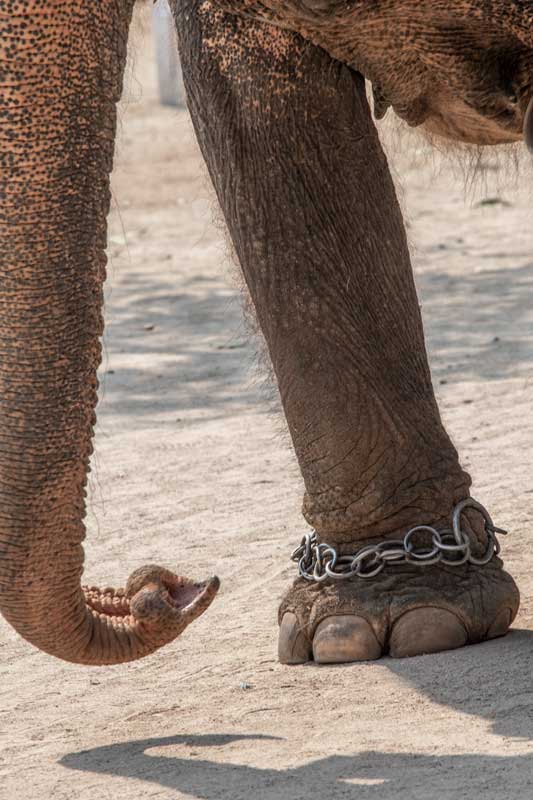 While there are plenty of things to do in Phuket, there are a couple I left out of my Phuket itinerary, and I strongly advise you to stay away from.
FantaSea
FantaSea park offers traditional Thai plays and shows. Which would be cool, but there's one big problem. Most of them include animals. And those animal performers live horrible lives of torture and misery. Don't sponsor such activities. Neither the shows nor the elephant riding is an ok thing to do. This type of tourist "fun" is slowly disappearing from Thailand, and not giving them your $ would undoubtedly speed up the process and free hundreds of poor animals.
Tiger Kingdom
The Tiger Kingdom offers the amazing opportunity to interact and take photos with real live tigers. How awesome is that? It's not awesome at all. Tigers are dangerous wild animals. For them to stay still and not tear you apart, they have to be drugged most of the time. Also, they live in conditions unsuitable for giant wild cats, and buying a Tiger Kingdom ticket only supports their misery.
How to get around Phuket
Phuket is way too big to walk around. So in order to follow my Phuket itinerary, you need a way to get around. The good news is there are plenty of options.
Rent a bike (or a car)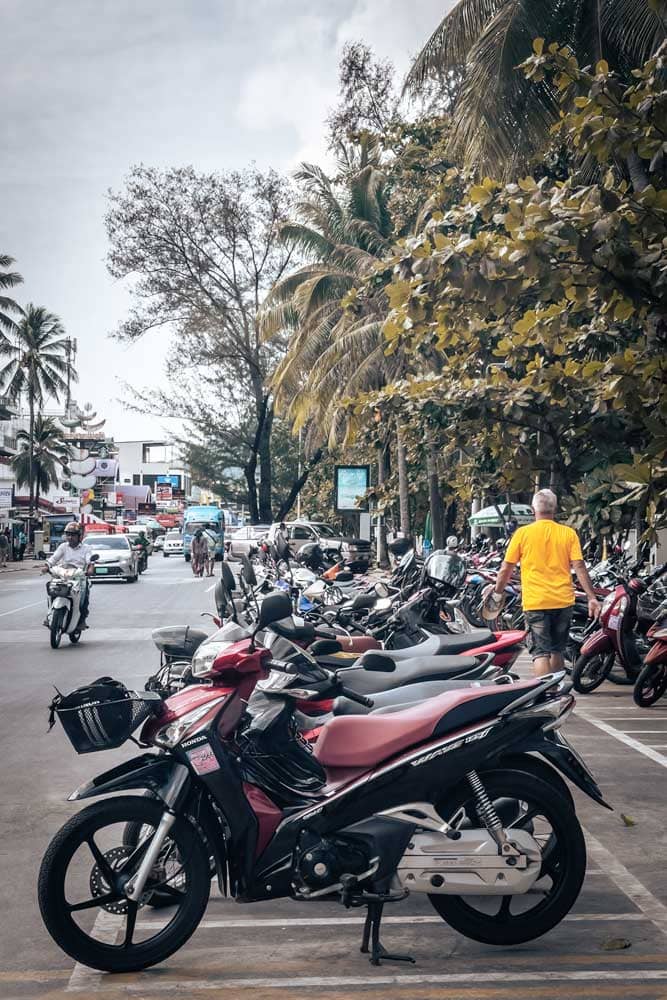 The most popular way to get around is to rent a motorbike. It's cheap, convenient, and can take you pretty much anywhere you want, whenever you want. The negative is that the Thai traffic is pretty hectic, and you may not be confident enough to drive one of those.
If bikes are not your thing, the easiest way to travel around Thailand would be to rent a car. I recommend checking out Discover Cars and their tool that will compare all the best rent-a-car providers in the area. The prices they manage to find are sometimes ridiculously low.
Smart Bus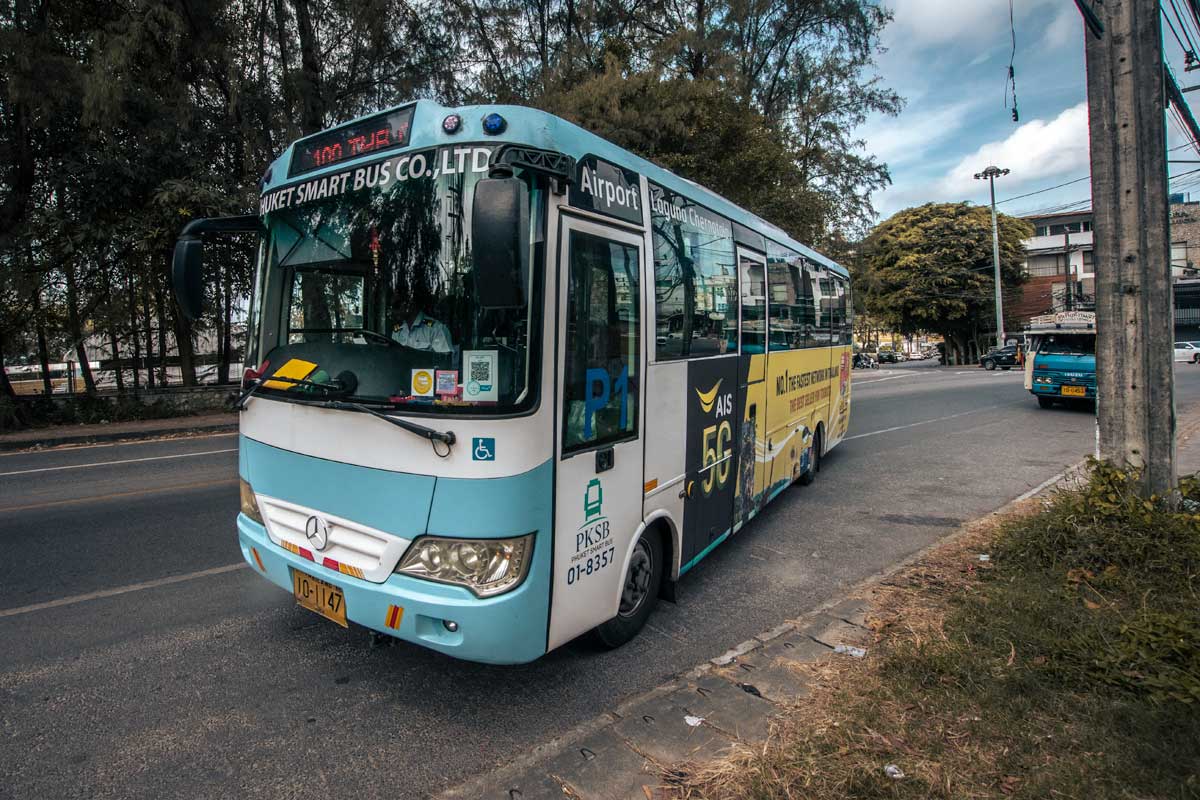 Phuket Smart Bus run from Phuket airport all the way down the western coast. It can be tracked online, and it offers phone charging and AC. The cost is 100 THB (3 USD).
Grab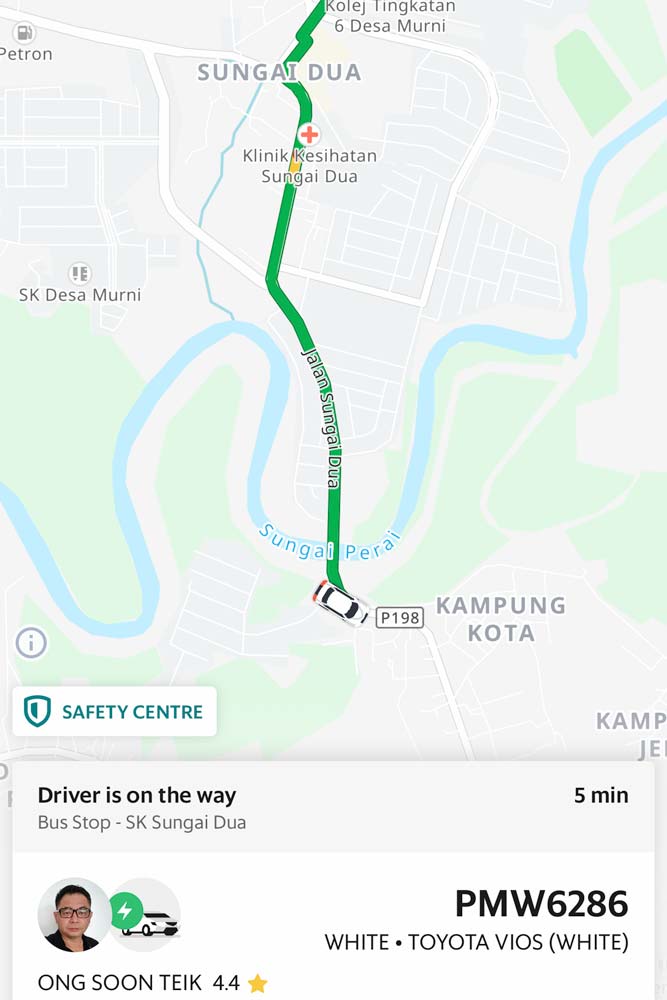 Grab is like Uber in most countries in Asia. It's more expensive than the previous options, but it shows you the exact amount before you book the car, making sure you won't get scammed. The negative is that you need a local sim (you should get one anyway).
Public Bus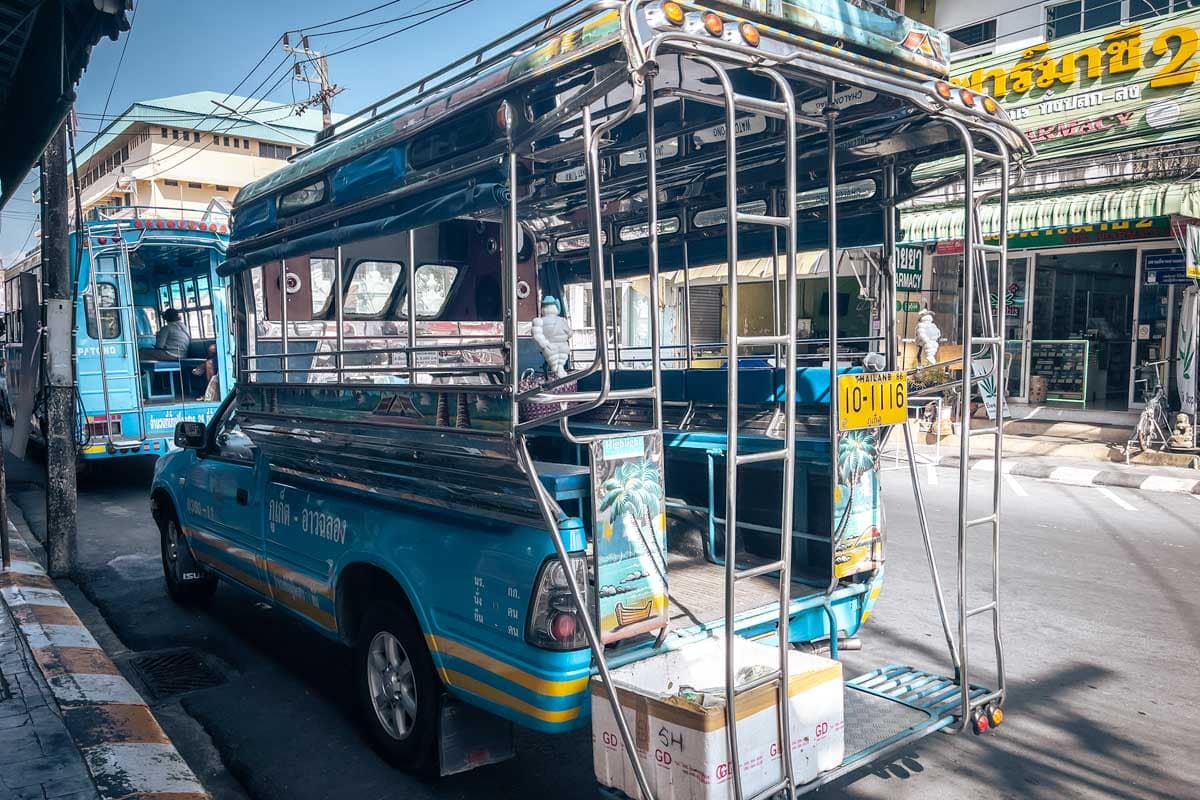 Public buses are this blue trucks that run between Phuket town and various places on the island. Their schedule is unreliable, and they have no AC or even windows, but they cost 40 THB (1.20 USD), so it's a good option. Check with your hotel if there's a stop somewhere around you.
Tuk-Tuk/Taxi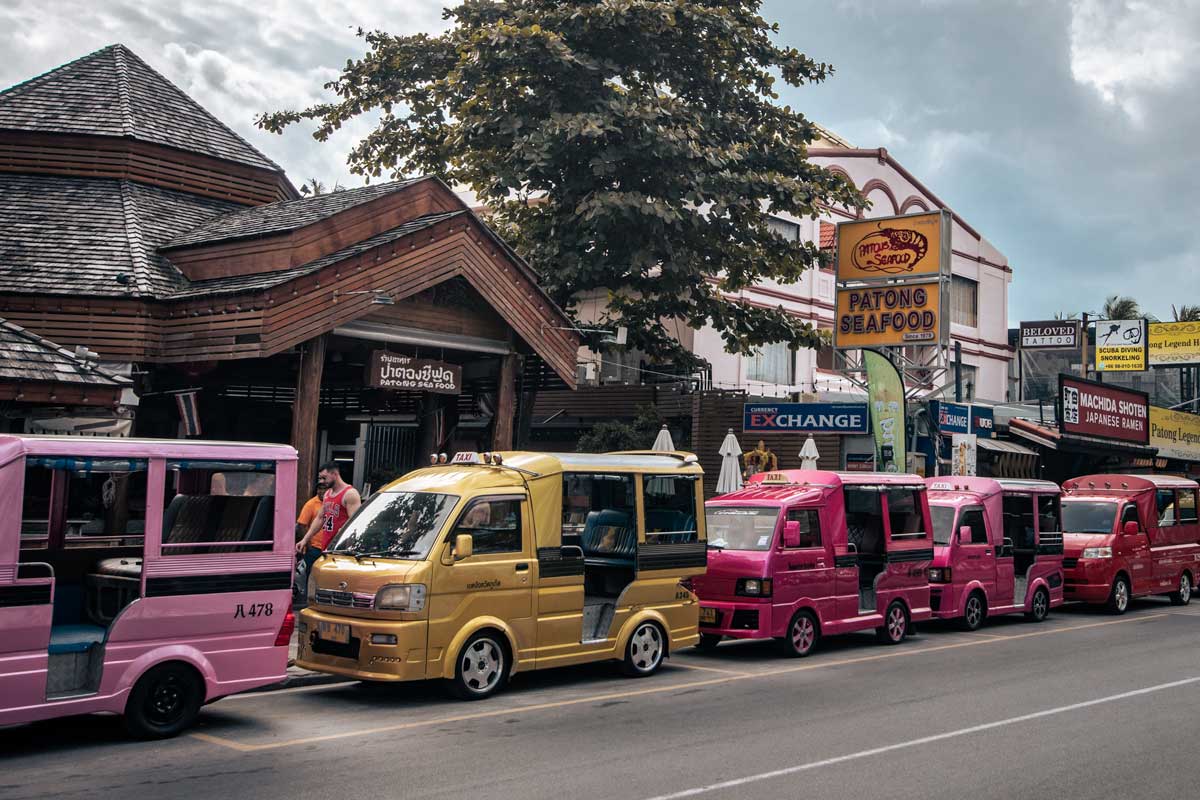 This is the worst option to go around Phuket. Taxis and tuk-tuks are used almost entirely by tourists and are way more expensive than all the other options listed here. Not only that, but they are often trying to scam you into taking the long "scenic" road. Use them only if there are no other options.
Phuket tours
The Vip One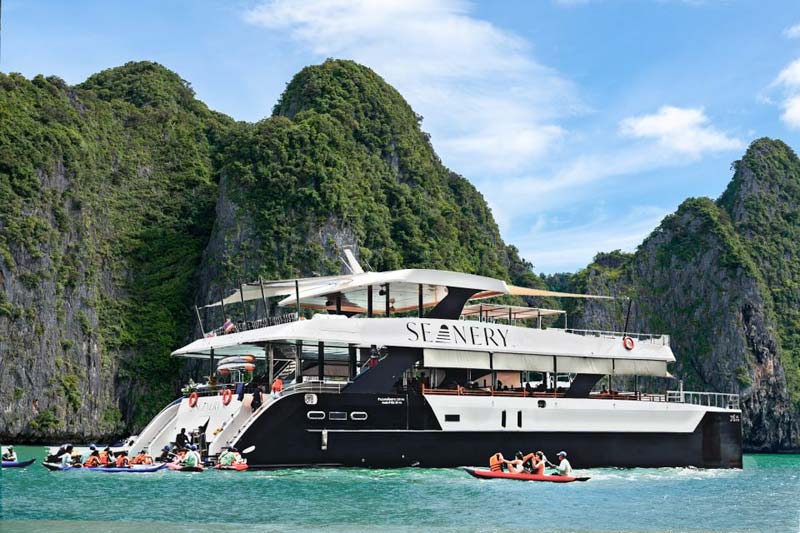 Embark on a luxury yacht to visit Phuket's James Bond island while having a boat party. That's right; there's a bar, a DJ, and plenty of space to be a boat party animal.
Check the price here
The Spectacular One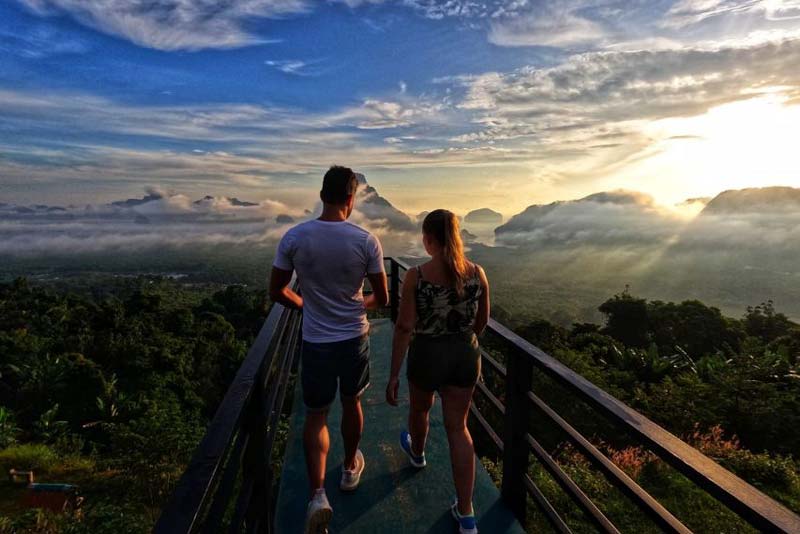 This one includes James Bond island too, but instead of a party yacht, you get a sunrise view (at Samed Nangshe), canoes, and rugged longtail boats.
Check the latest price here
The Similan Islands One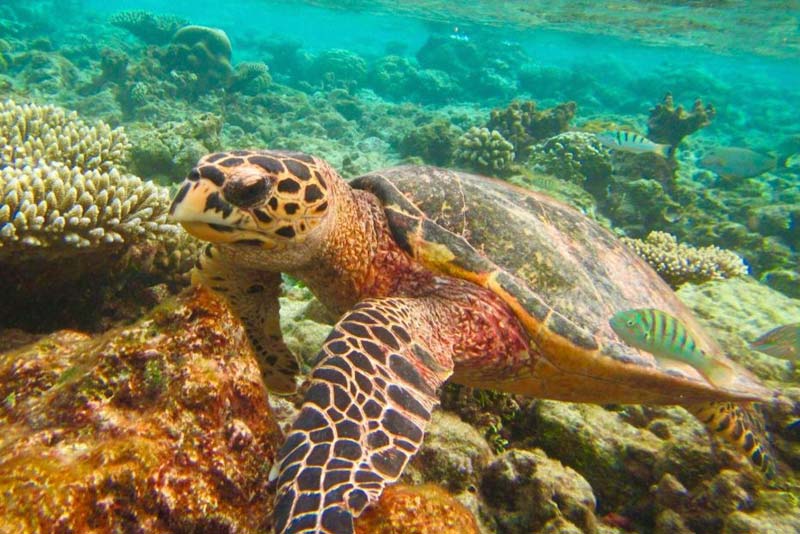 This tour will take you to some of the most beautiful tropical islands in the world. The 9 Similan islands and their crystal clear waters are one of the best places in Thailand to spot sea turtles. This tour is also an early-bird one meaning sure you skip most tourist crowds.
Check the latest price here
The Adrenaline One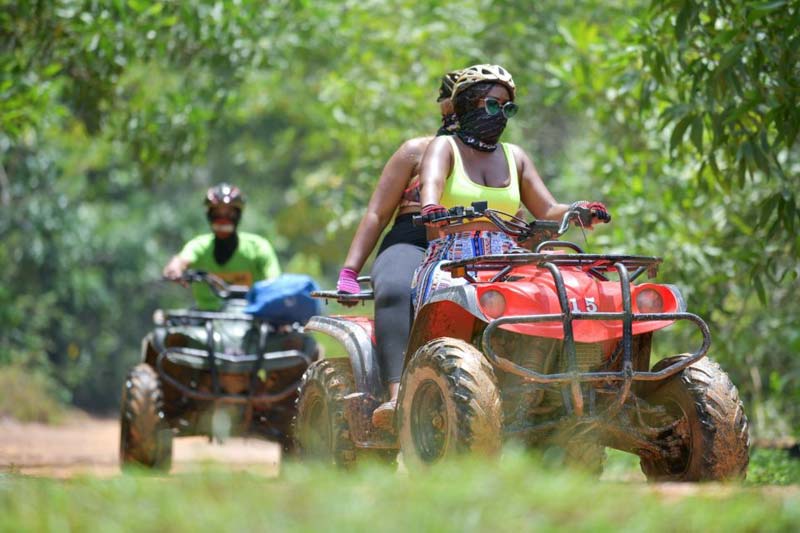 ATV rides, hidden beaches, and a visit to Phuket's mangrove forest in a small group. I mean, if you're into wild and off-beaten stuff, this is the perfect day for you.
Check the latest price here
The Flying One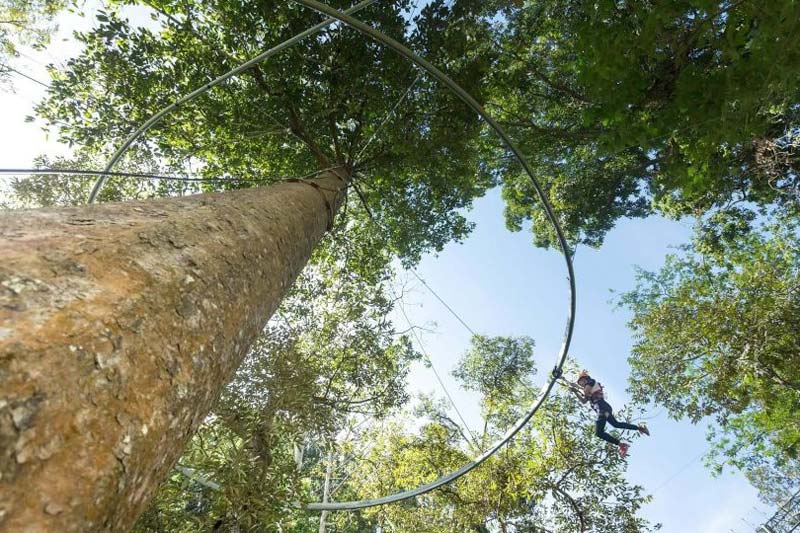 Exploring a Thai jungle is fun, but it's even more fun to do it from above. This way, you also skip the annoying insects and lizards. Seriously though, zip-lining is a bit scary initially, but it's tons of fun when you try. Castaway guaranteed!
Check the latest price here
Phuket itinerary FAQ
When is the best time to visit Phuket?
Phuket has a tropical climate and experiences two main seasons – wet and dry. The dry season in Phuket runs between December and March, with temperatures averaging between 24-32°C (75-90°F). Good weather means peak tourist season (especially around the festive holidays), so expect tourist crowds and high prices. Early January has a little bit less people than the other dry months due to most people choosing to spend New Year's in Phuket and going home around that time.

Between May and October, you have Phuket's wet season with temperatures averaging 24-30°C (75-86°F). As the name suggests, the wet season sees plenty of rain and thunderstorms. So if you follow my Phuket itinerary and have around a week on the island, I wouldn't recommend this one. However, if you have more time, the smaller crowds and better prices may be worth the extra rainy days (it's not raining all day every day).
More about Phuket weather
Can you get a Thai Visa on Arrival in Phuket?
Yes, it is possible to obtain a Thai visa on arrival at Phuket International Airport, provided that you are eligible for it (check the eligible countries here).

You better prepare 2200 THB; otherwise, you will be forced to exchange money at the airport that offers horrible rates. You also need a passport-size picture (you can make it at the airport, but it costs way more than it should).
Is the internet in Phuket ok?
Most hotels have Wi-fi, which is ok but nothing special. You can also find some in most restaurants and cafes. To follow my Phuket itinerary without any problems, I do recommend getting a local SIM card. The ones offered at the airport are pretty good.
Is Phuket safe?
Phuket, just like the rest of Thailand, is generally a safe place for visitors. The most common safety issues in Phuket include petty theft, such as pickpocketing and bag snatching, but if you exercise necessary precautions and follow the local laws and customs, you will be ok.

This doesn't mean you should skip getting travel insurance. I currently use HeyMondo for my travels because they have proven themselves to me more than once over the years. The link above will give you a 5% discount, but If you have another favorite provider, that's ok. Just make sure you have one because you never know what may happen.
Is Phuket expensive?
While Phuket is more expensive than your average Thai place, it's still way cheaper than most western countries. Of course, you can spend quite a lot if you are looking for a luxurious holiday, but it's not that hard to have a great vacation on a budget too.

The average meal costs between 100 and 300 THB (3-9 USD), while a mid-range hotel room in Phuket can cost around 1,500-3,500 THB (43 – 100 USD) per night.
Here are some average Phuket prices
How to get from Phuket airport to your hotel?
There are a few ways to get to your hotel from Phuket airport.
The most popular way is to use a shared minibus. You can find them in front of the airport, they cost around 200 THB (6 USD) and take you right to your hotel (takes between 30min and an hour).

If your hotel is somewhere on the western coast, you can use the Smart Bus. It cost 100 THB, and while it won't take you straight to your hotel, it would take you to your town (and they are quite small and easy to navigate). You can catch the bus in front of the departure terminal.

You can take a taxi that would cost around 1000 THB (30 USD) or a Grab that should cost less and won't scam you. You can also arrange a private transfer straight to your hotel.
Is Phuket worth it?
If you're looking for everything Thailand has to offer grouped on a single island – Phuket is your place. The same goes if you're looking for a tropical vacation. If you have more time, I suggest not spending it all on Phuket, though, but exploring more parts of Thailand.
That's all from me, I hope my Phuket itinerary was helpful and you have the most awesome tropical vacation!
————————————
If you haven't planned your trip there yet, find out how I plan my trips!
————————————
I have 32 bucket list ideas for Thailand. See my impossible bucket list of 1700+ adventures!

IsThailand on your bucket list?
---

Some of the photos in this article were taken from Depositphotos.com – the best place for stock photos out there.
Some of the above are affiliate links and I will earn a percentage of the sale if you purchase through them at no extra cost to you. This helps keep my site running – so thanks in advance for your support!