Spending winter in Dubai is one of those ideas that seems perfect. Winter is cold while Dubai is hot, so why not get a few extra sunny days, right? But is it really a good idea?
Ok, there's no surprise there – it is a good idea. It's even more than that, spending the winter in Dubai is a wonderful idea, and I'm pretty sure you're going to have a great time!
In this post, I'll give you all the info you need to plan the perfect trip and have a fantastic vacation. After reading it, there'll be no doubt in your mind that the trip is worth it.
Are you ready to explore winter Dubai?
Let's go!
Dubai winter weather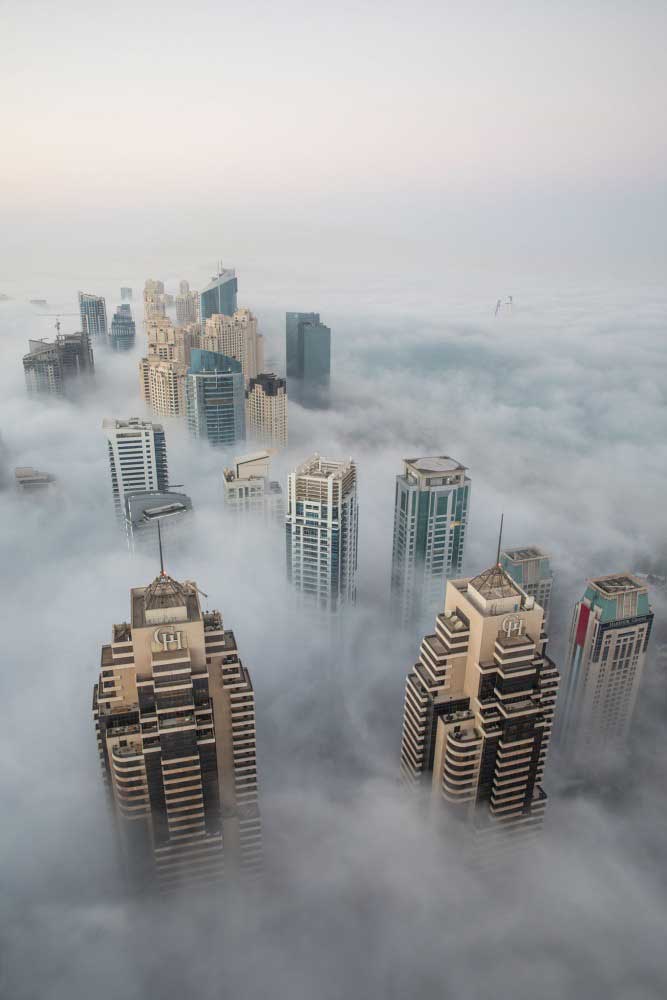 Weather is a vital component of the perfect vacation and probably your main reason to spend the winter in Dubai. As you probably know, winters are pretty mild in the sunny emirate.
Did I say mild? This is such an understatement, winter months offer the best weather of the year, and they are even warmer than the summers of other countries (like the UK).
December averages around 21°C (70°F) with daily temperatures going up to 26°C (79°F) and night lows of 16°C (61°F). There are approximately 8 hours of sunshine and only four rainy days. The seawater is excellent for a swim averaging 23°C (72°F).
Check your exact dates weather.
January paints a similar picture. The average temperature is 19°C (66°F) with daily hights of 23°C (73°F) and night lows of 14°C (52°F). You get 8 hours of sunshine and six rainy days, but the seawater gets a little colder at 21°C (70°F).
Check your exact dates weather.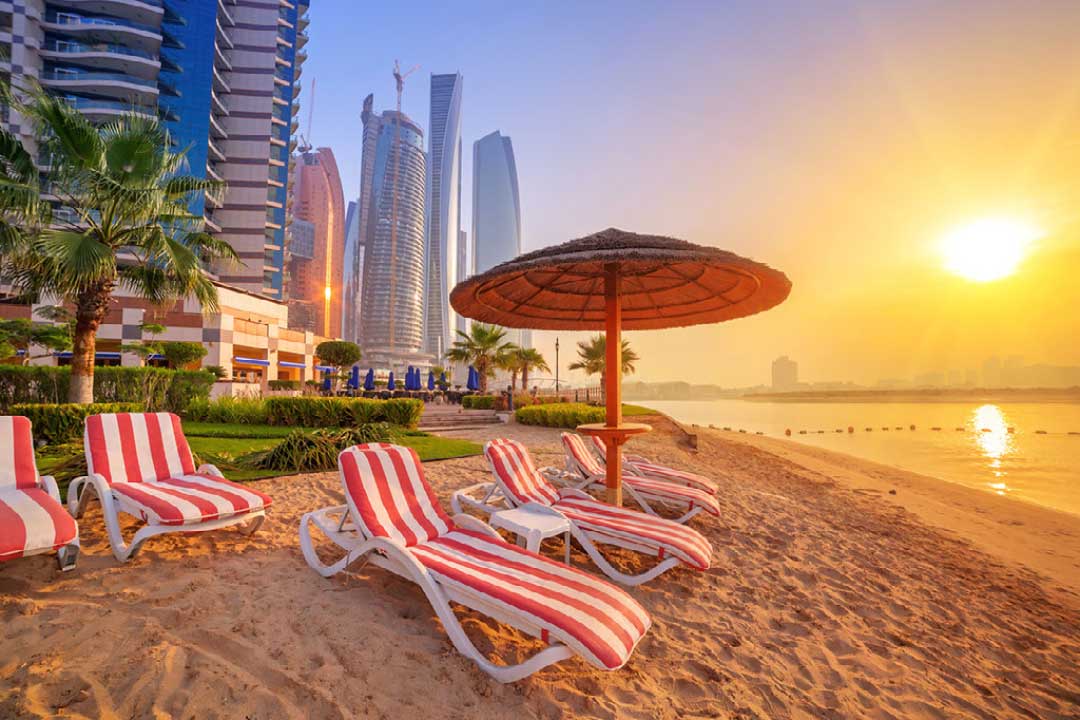 February is a tiny bit warmer than January with average temperatures of 20°C (68°F), daily hights of 24°C (75°F) and night lows of 15°C (59°F). We still have 8 hours of sunshine, just four rainy days, and a seawater temperature of 21°C (70°F).
Check your exact dates weather.
March is not really a winter month, but if the previous three seemed a bit chilly for you, it might be worth considering it. The average temperature is 22.5°C (73°F) with daily hights of 27°C (81°F) and night lows of 17°C (63°F). You get an hour more of sunshine (9 hours), six rainy days, and a 22°C (72°F) seawater.
Check your exact dates weather.
See Also: How to spend 3 perfect days in Istanbul
Advantages of spending winter in Dubai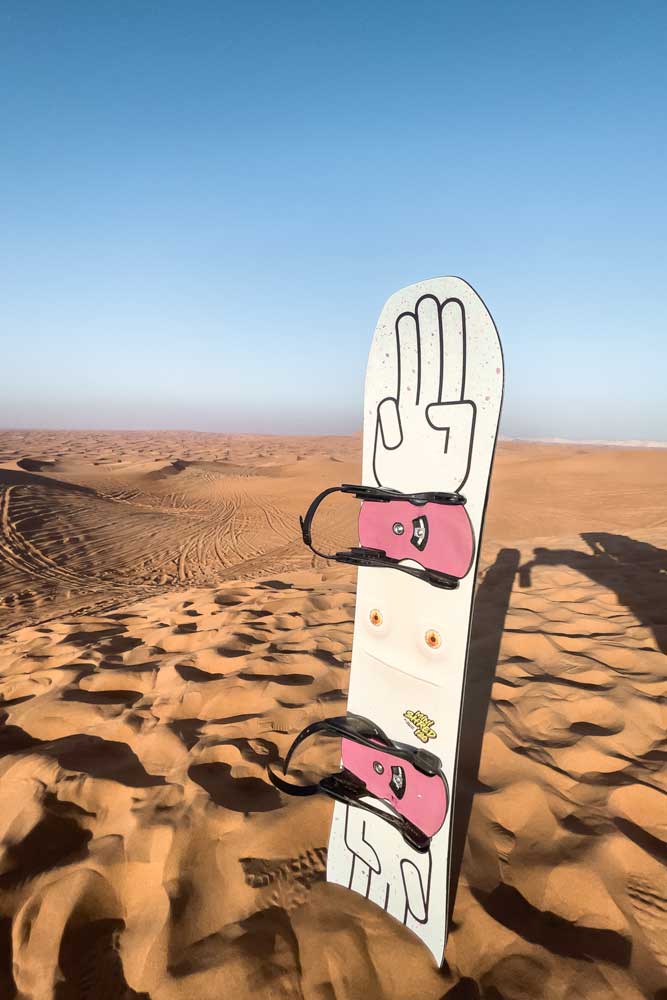 Having a Dubai winter has many positives; let's explore them in detail.
Winter escapade
Yes, the best thing about spending the winter in Dubai is that you can lay on the beach working on your tan while back in your home country, people are cleaning their snow-covered cars.
Prices
This one is valid only for January. Since most people love to spend the holidays in the emirate, there are fewer tourists than usual in January, and many hotels and tours are discounted. In addition, some airlines (like Wizzair) offer heavily discounted tickets.
Holidays
This one is obviously valid only for December. Yes, you're not going to get anything discounted, and there will be tourist hordes everywhere, but the Christmas and New Year celebrations are really something worth seeing. Especially Burj Khalifa on New Year's Eve.
Disadvantages of spending winter in Dubai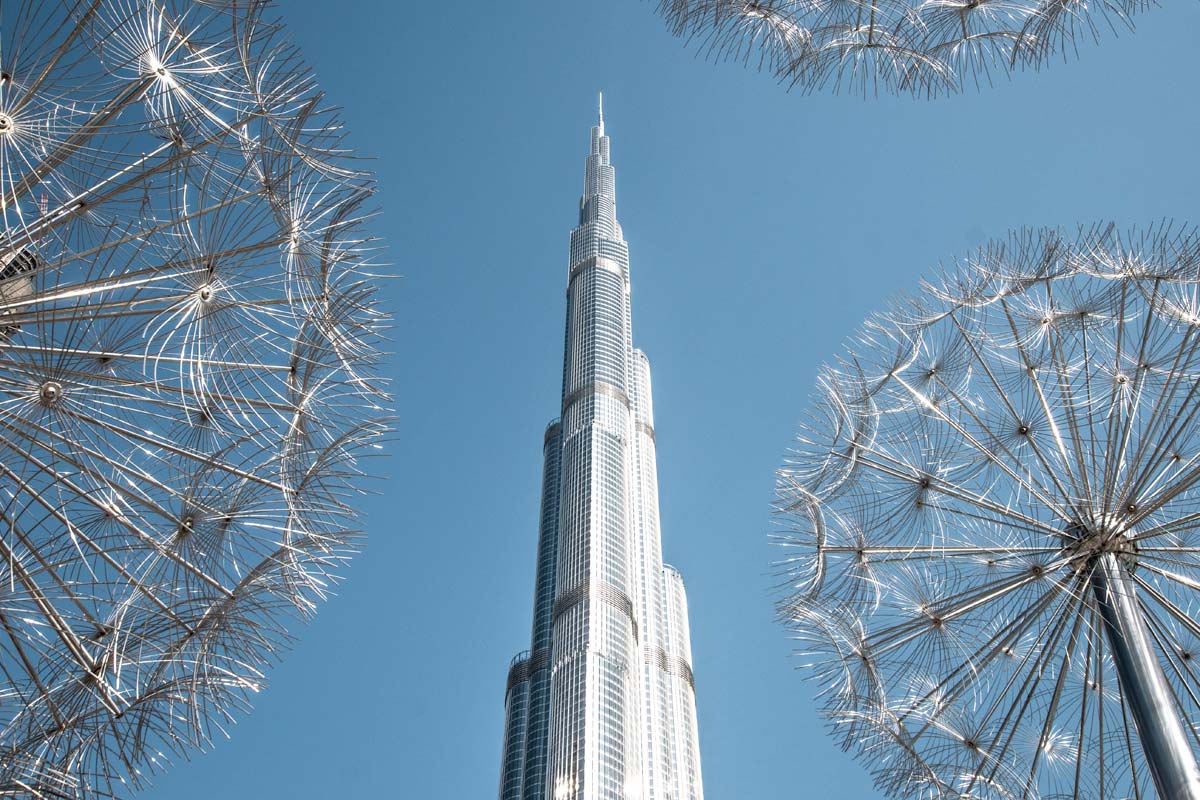 Like everything in the world, there aren't only positives here. Some of the disadvantages were already mentioned, but I want everything to be clear before deciding on winter Dubai.
It may be too chilly
I guess a lot of you envision their vacation laying the whole day on the beach. While the temperatures are not cold, they may be a little bit chilly for some, especially in the windy afternoons.
You need to pack more clothes.
If you visit any other time of the year, all you need is summer clothes. However, when you visit Dubai in the winter, you need some layers of clothing, which could be a struggle for those traveling with hand luggage only.
December is high tourist season
While the Burj Khalifa New Year Show really is something impressive, if you are looking for good deals on hotels or tours, you won't find them. Also, the emirate is jam-packed with tourists, which may be uncomfortable.
Short days
With just 8 hours of sunshine, you may not be able to check out all of the city's highlights. Unfortunately, that also means the beach days are shorter.
What to see in Dubai during winter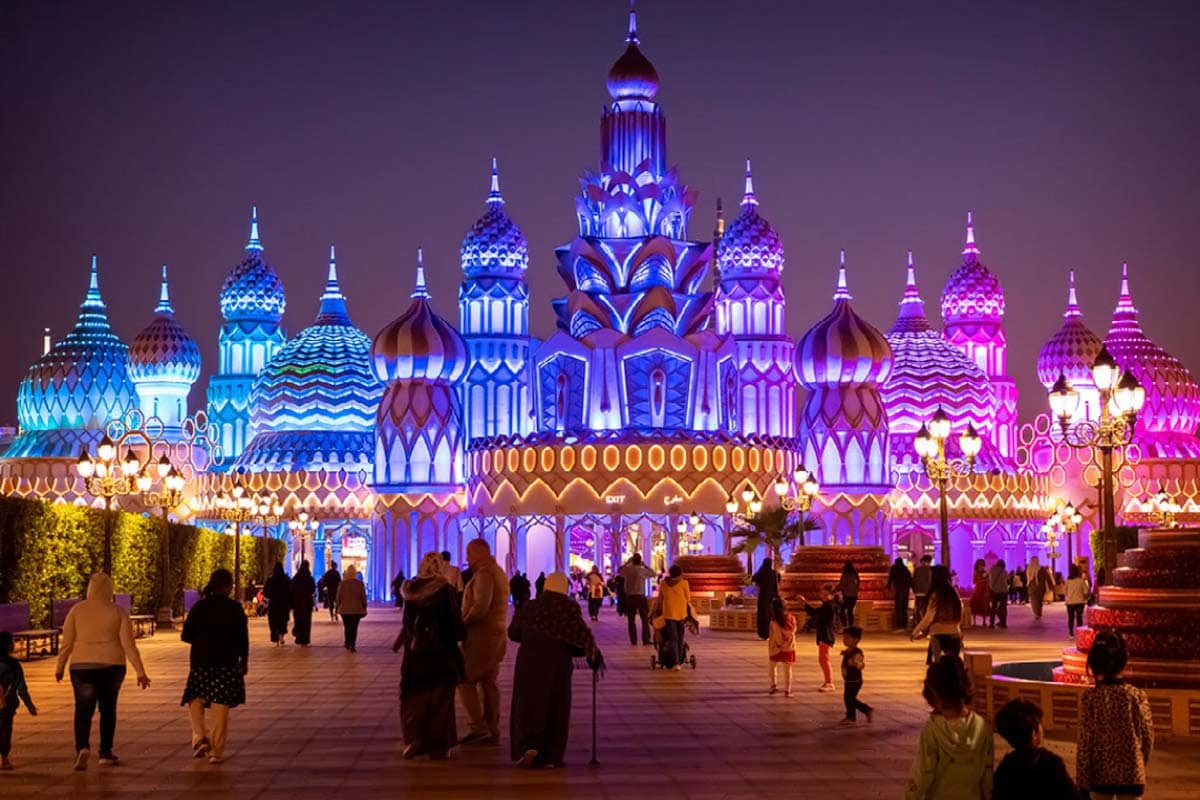 The Desert
No matter where you go, if there's a desert, you need to check it out! The desert landscape is always mesmerizing, and no matter what type of tour you're on, you'll fall in love with it. Dubai desert is best to be explored during winter since the temperatures in the other seasons are uncomfortably hot. During the summer, most tours are closed since there are 50°C (122°F) days.
Best Desert Tours
4-hour option (no desert camp)
7-hour option
Burj Khalifa
Burj Khalifa should be visited no matter the season. It's just the biggest (literally) attraction there. The winter pluses are that if you go on sunrise, you can sleep a few hours more (since it's around 7:00 AM, not 5:00 AM). And if you happen to be in Dubai on New Year's Eve, you may enjoy the best free fountain/lightning show on the planet!
Global Village
If you've promised your loved one to go and see the world, but you're broke, take them to Global Village. That's a local joke, but it describes exactly what this place is. A half-market-half-theme park, Global Village runs only during the winter months (usually from late October to early April, double-check on the official website) and showcases pavilions and cuisine from all around the world. It's like a mini world expo!
Of course, there are plenty of other attractions that work during the winter (and all other seasons). To make sure you're prepared about everything the emirate has to offer, including prices, tours, and working hours of all highlights, check out my detailed Dubai itinerary guide.
See Also: December in Istanbul
Dubai winter events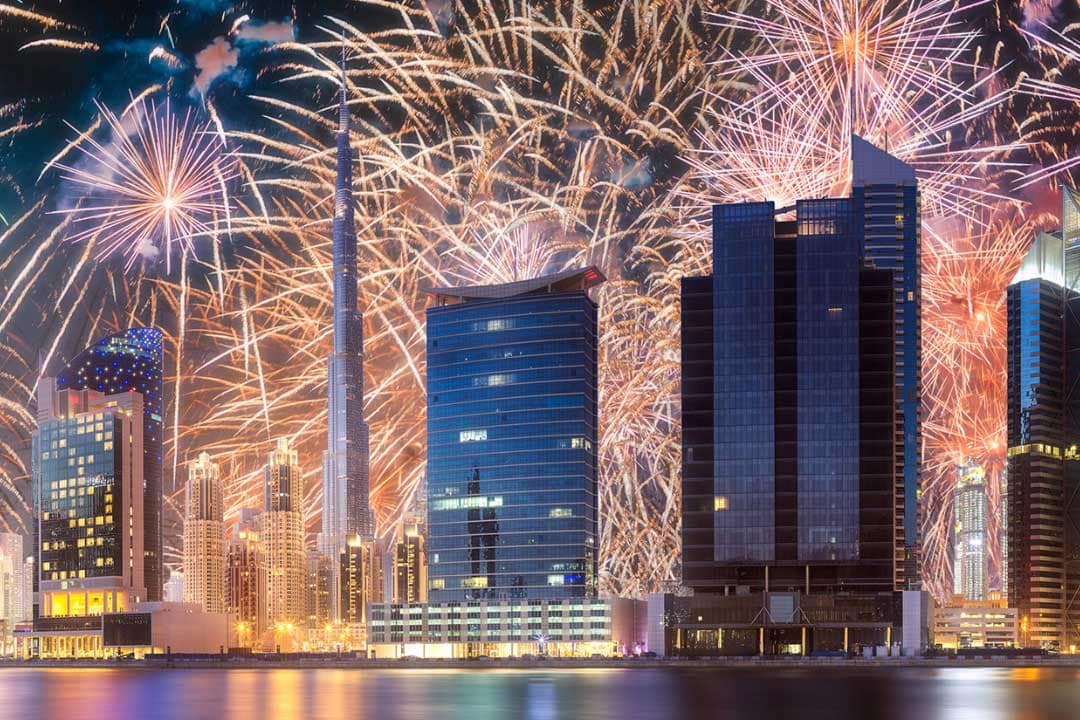 Dubai Shopping Festival
Running through December and January, the shopping festival is one of the most significant events you can enjoy in Dubai during winter. There are drone light shows, daily deals, discounts, raffle draws, and even celebrity visits. So if you're a shopaholic, this is your event!
Madinat Jumeirah Festive Market
Yes, Dubai may be an Islamic emirate, but it has a festive market. And this festive market, like most things in the city, is quite impressive. Running in December, Madinat Jumeirah Festive Market is a winter wonderland held at Madinat Jumeirah Fort Island and offers everything a regular European festive market offers (besides cold and snow).
Dubai loves to host all kinds of events, so you better check here what will be on during your stay.
FAQ
What is the best month to visit Dubai?
Out of all winter months, I'd consider January the best. You still get the mild weather, but fewer tourists and many discounts. If you want a warmer vacation, March and April are for you.
Is Dubai Safe?
Dubai is a heavily monitored city, and punishments are stiff. Therefore it's one of the safest megapolises you can visit. Even common big-city problems like pickpocketing are rare there.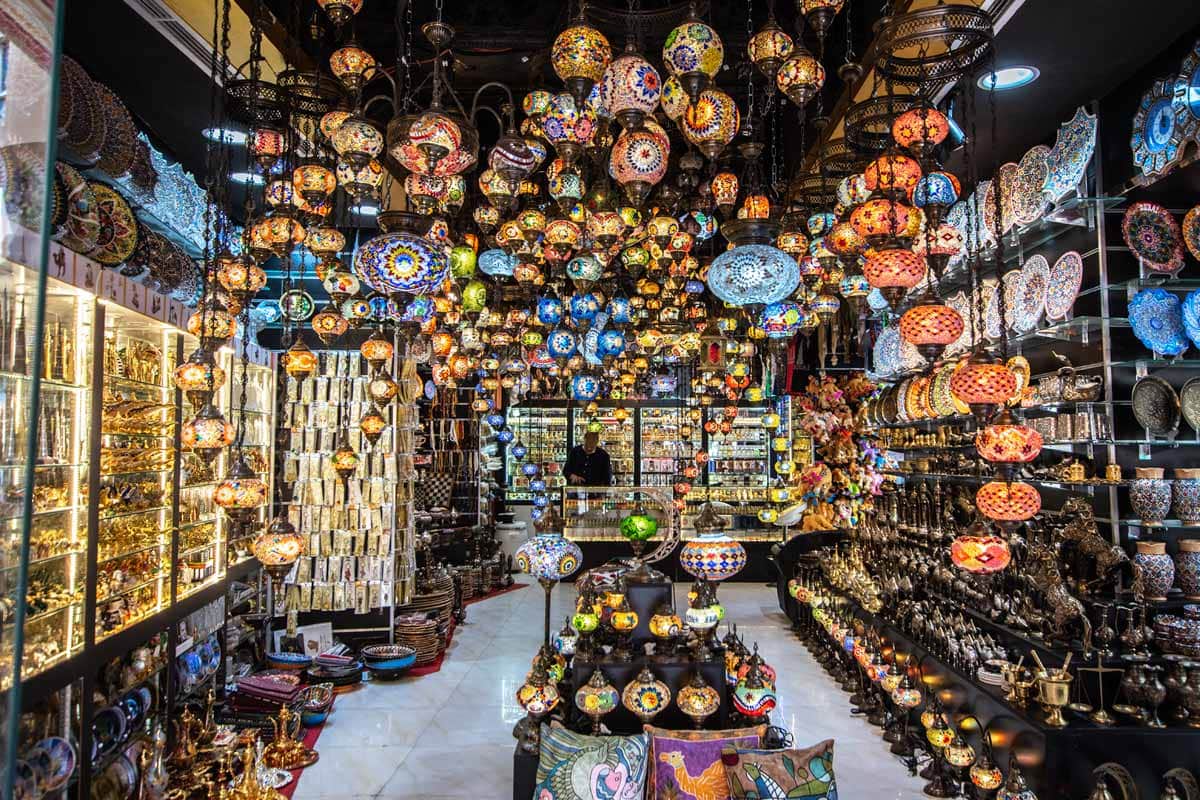 Are shops and restaurants open in Dubai during Winter?
Yes, absolutely everything is open, unlike the summer when plenty of the expats go back to their home countries, and the weather does not permit outdoor activities. Winter – good, summer – no-no.
What to wear in Dubai in the winter?
Winter or not, Dubai is a hot place during the day, but it can get a bit cold when the sun goes down, especially around the beach. So prepare layer clothes, a light jacket, a scarf or shemagh, and you're good to go.
Can you go to the beach in Dubai winter months?
You can absolutely go to the beach and inside the water. If you like high temperatures, you may get chilly (in the afternoon), but conditions are perfect for tan catching and beach activities.
That's all from me, now you know everything there is to know about spending the winter in Dubai.
————————————
If you haven't planned your trip there yet, find out how I plan my trips!
————————————
I have 7 bucket list ideas for UAE. See my impossible bucket list of 1700+ adventures!

Is Dubai on your bucket list?
---
Some of the above are affiliate links and I will earn a percentage of the sale if you purchase through them at no extra cost to you. This helps keep my site running – so thanks in advance for your support!