You're about to spend 2 days in London? This is awesome! The capital of England is one of them great cities on Earth you just have to see in your lifetime!
I'll be honest with you here – you won't have enough time to see everything the city has to offer. A two day London itinerary, however, is long enough to dip you into the city's unique culture and vibe. And once you are in love with it, I'll give you a longer itinerary that will make sure you don't miss anything.
Don't get your spirits down now; this 2-day London itinerary will take you around the most emblematic parts of the city and will make sure you have a great time. In the end, this town is all about having a good time, and I'm happy to take the challenge and organize the perfect London weekend for you.
Are you ready?
Let's go!
(and please mind the gap)
Two Days in London – Day 1 – The Spirit of London
On the first of our 2 days in London, we're about to learn more about the city's rich history and explore its eastern side. I also have a special ending for the day, which I'm pretty sure you're going to enjoy.
British Museum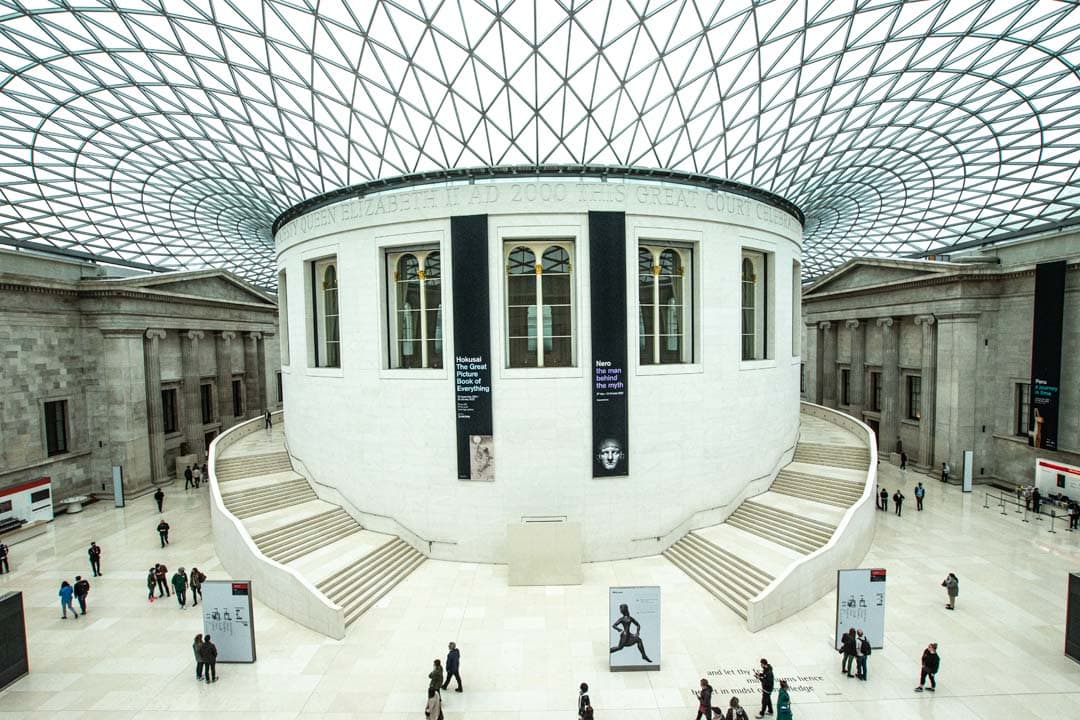 The British Museum is not only one of the best history museums in London but also one of the best in the world. And you know what? It's free! Yeah, London is this weird city where the museums are free, but the churches cost a fortune. Fair deal if you ask me.
There's no way you haven't heard of the British Museum already. Priding itself with a collection of millions of artifacts from all around the world, the museum is among the best on the planet.
The artifacts you shouldn't miss are:
The Elgin Marbles, also known as the Parthenon Marbles (which the Greeks are not too happy about that they're not in Greece)
The Aztec Serpent (which the Mexicans are not too happy about that it's not in Mexico)
and the most famous of them all:
The Rosetta Stone (which the Egyptians are not too happy about that it's not in Egypt).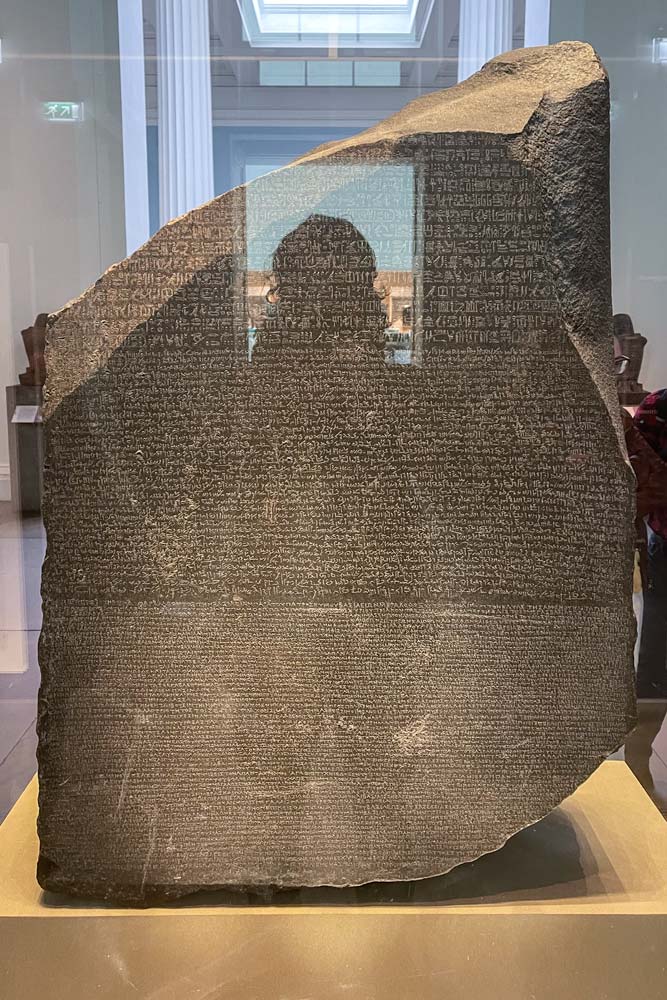 Prepare around 3 hours for your visit if you're not a history buff. But, if you are… well, you better scratch off some of the next stops of your itinerary cause you're about to spend half of the day in the British Museum.

Working Hours:
Daily 10:00 AM to 5:00 PM (8:30 PM Fridays)
Prices:
Free, but you can still book a ticket to reserve a timeslot
Covent Garden
This vibrant district used to be the vegetable market of London, but today is a trendy place to have lunch and do some shopping. The market there is full of stalls offering authentic souvenirs made by locals, complemented by independent boutiques that offer… well, pretty much everything.
It's an enjoyable place to wander around and also has one of the most picturesque settings in town – Neal's Yard.
Saint Paul's Cathedral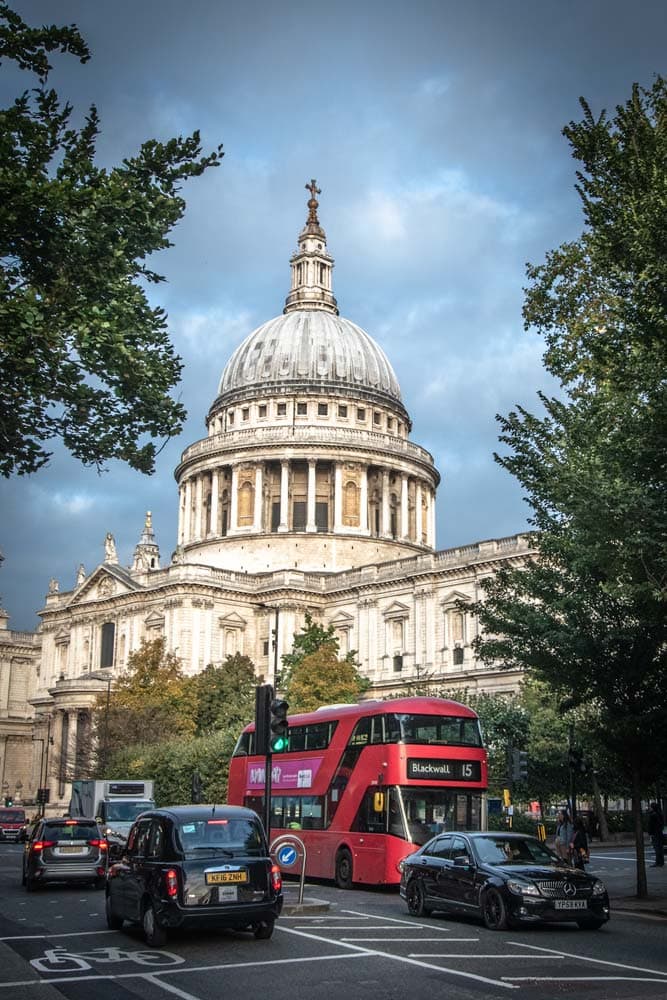 We continue our 2-day London itinerary with one of the most recognizable structures of the city's landscape – Saint Paul's Cathedral.
Skillfully blending Renaissance and English Baroque architecture styles, the cathedral was built in 1675 and, during the last three centuries, was destroyed no fewer than four times.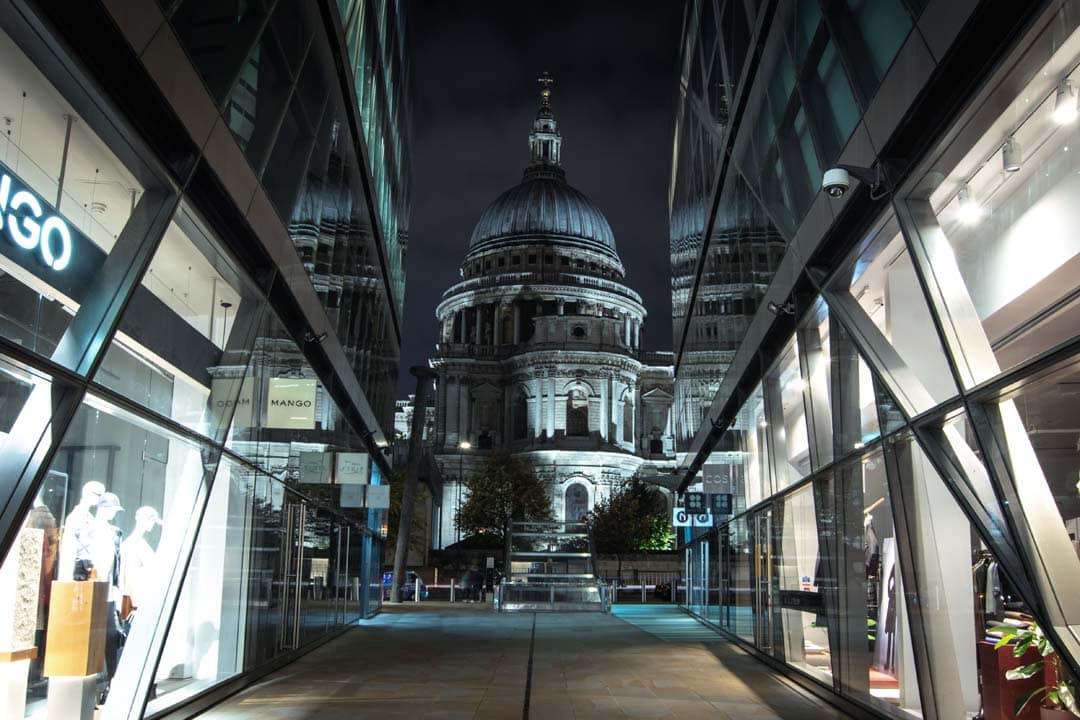 Getting inside St.Paul is a bit expensive, so you may just skip it and get a few pictures outside. One of the best spots to do so is in the alley connecting the entrance to Millennium Bridge. However, if you want a great photo of just the cathedral, the best spot is from the east side (New Change Street).
Fun Fact
The original designer – Sir Christopher Wren, wanted to make the cathedral's top… a giant pineapple. Check more fun facts about London!

Working Hours:
Monday to Saturday – 8:30 PM to 4:00 PM (opens at 10:00 AM on Wednesdays)
Prices:
Regular – 18.00 GBP (22 USD) – You can get one here
Tower of London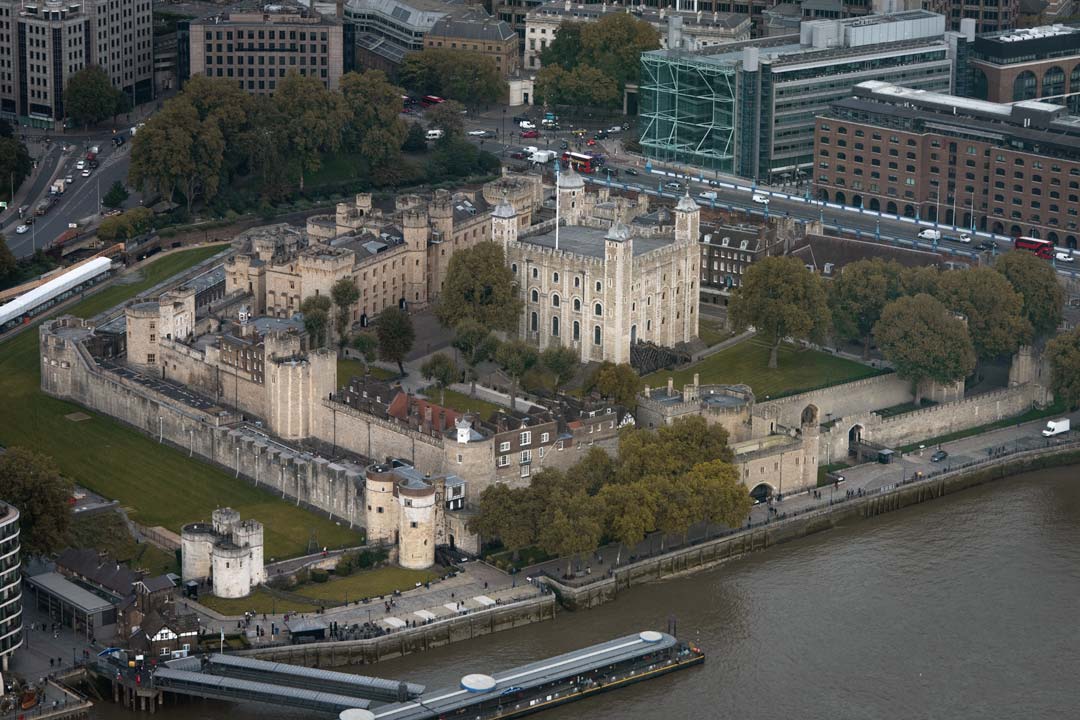 Next on our 2 days in London, we have a castle. I mean, you can't just visit the capital of England and not see a castle, right? And it's not just any castle. It's the most famous tower in town – the Tower of London.
Offering a thousand years of history, the tower has been a UNESCO World Heritage Site since 1988 and is one of the world's most prominent emblems of royalty. Built by William the Conqueror as a symbol of power, the White Tower used to be a defensive fortress, a prison, a Royal menagerie, and today it keeps the Royals Jewels under guard.
If you're into history and monarchy, I strongly recommend getting the premium option – early access and a guide, to learn in detail about the rich past of this incredible place.
Working Hours:
Summer Opening – 1 March – 31 October:
Tuesday-Saturday: 09:00 AM to 5:30 PM
Sunday-Monday: 10:00 AM to 5:30 PM
Winter Opening 1 November – 28 February:
Tuesday-Saturday: 09:00 AM to 4:30 PM
Sunday-Monday: 10:00 AM to 4:30 PM
Prices:
Regular: – 29.90 GBP (36 USD) – You can get one here
Donation + tickets here
Tower Bridge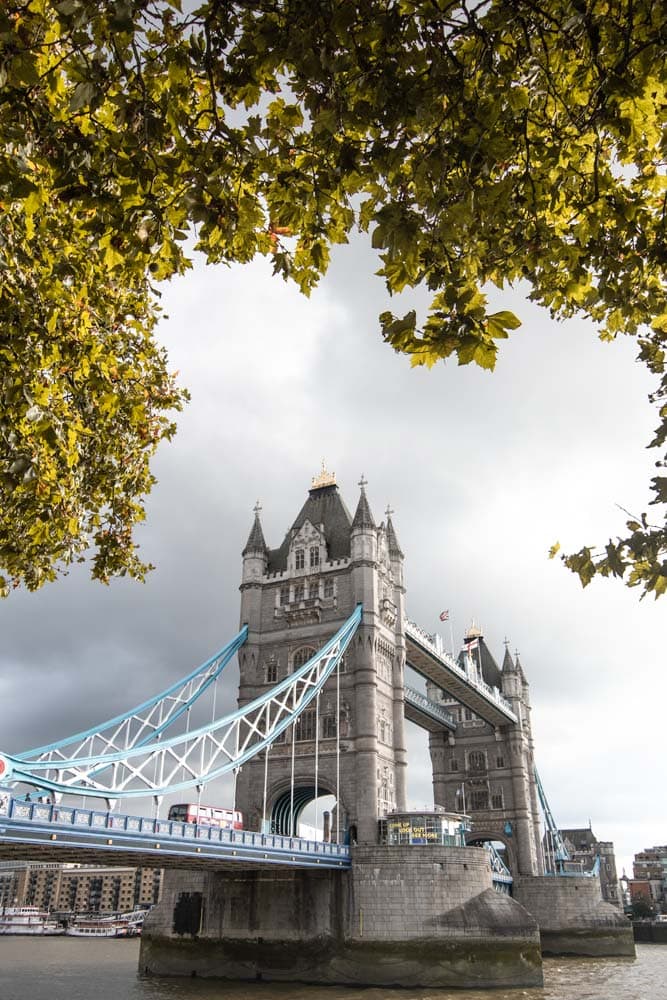 Next to the Tower of London, we have another iconic landmark – Tower Bridge (often mistakenly reffered to as London Bridge). A relatively new attraction (just a hundred and something years old), the bridge is one of the most beautiful in Europe and offers plenty of photo spots.
If you have some time, there's an option to go on the second level and see the Thames from a new perspective. There's also a glass floor to make sure you don't miss anything.
Working Hours:
Daily – 9:30 AM to 6:00 PM
Prices:
Regular – 11.40 GBP (14 USD) – You can get one here
See Also: The best way to Spend 2 days in Madrid
The Shard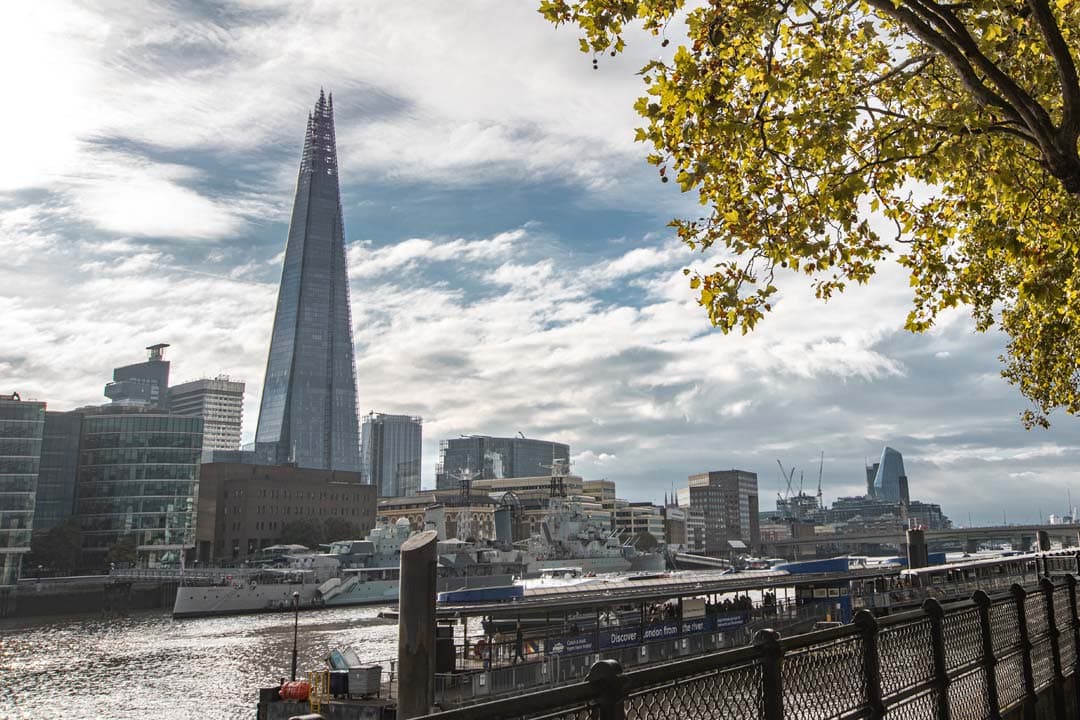 As I promised, we finish the first of our two days in London with something spectacular – one of the highest and most magnificent panoramas in the world!
I'm talking about the Shard, of course. Standing 309.6 meters tall (1,016 ft), the Shard is the 7th tallest building on the continent and offers 360-degree views of London.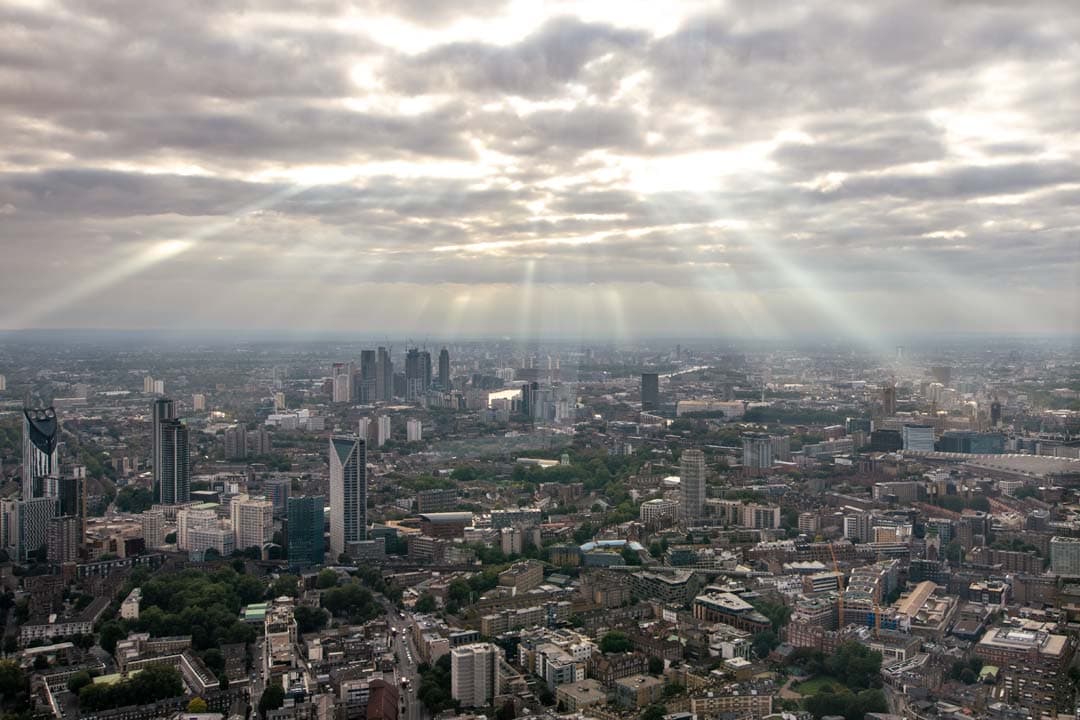 Your goal should be getting there around sunset. You'll see London in its best light (literally) and can stay for a drink afterward.
Oh, didn't I mention that? The top of the Shard also has a lovely bar, so I recommend getting the glass-of-champagne option when buying your ticket (especially if you're with your SO). I promise it'll be one of the most memorable drinks of your life.
Two days in London – Day 2 – Emblematic walk
On the second da of our journey, we're about to explore some of the most significant cultural landmarks in the world, check out the resting places of the most famous Britons, and finish the day in style.
London Eye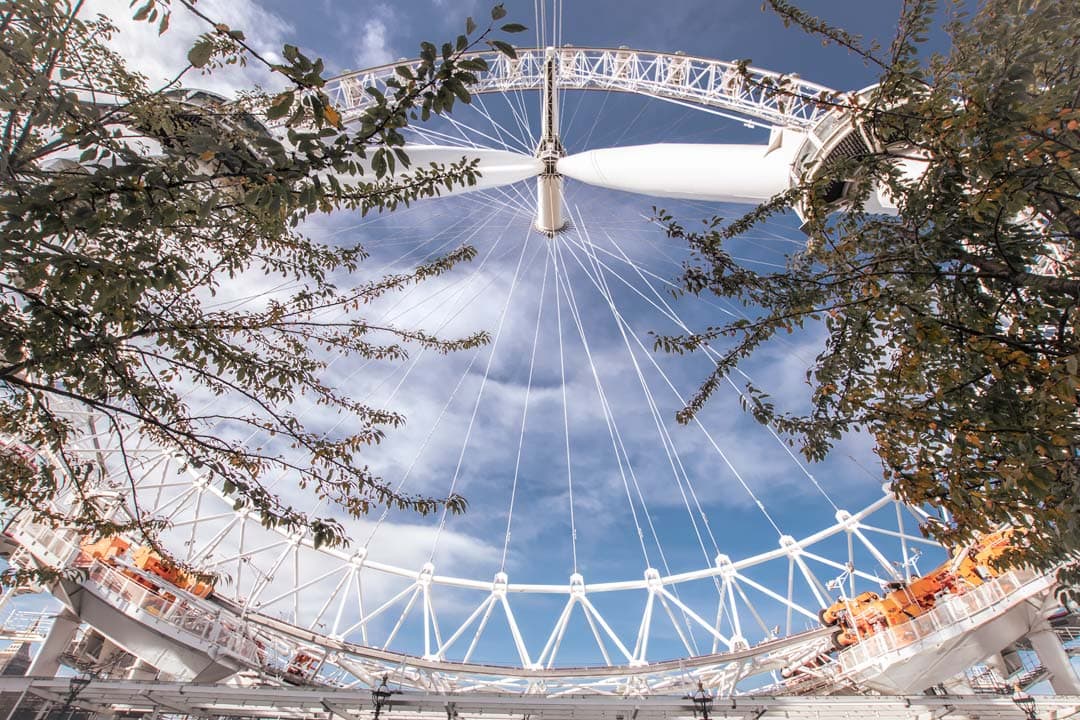 We finished our first day with a panoramic view, and we'll start the second one the same way. The London Eye is a giant Ferris wheel that, even if you haven't heard of already, most probably already features on your photos. It's just that big!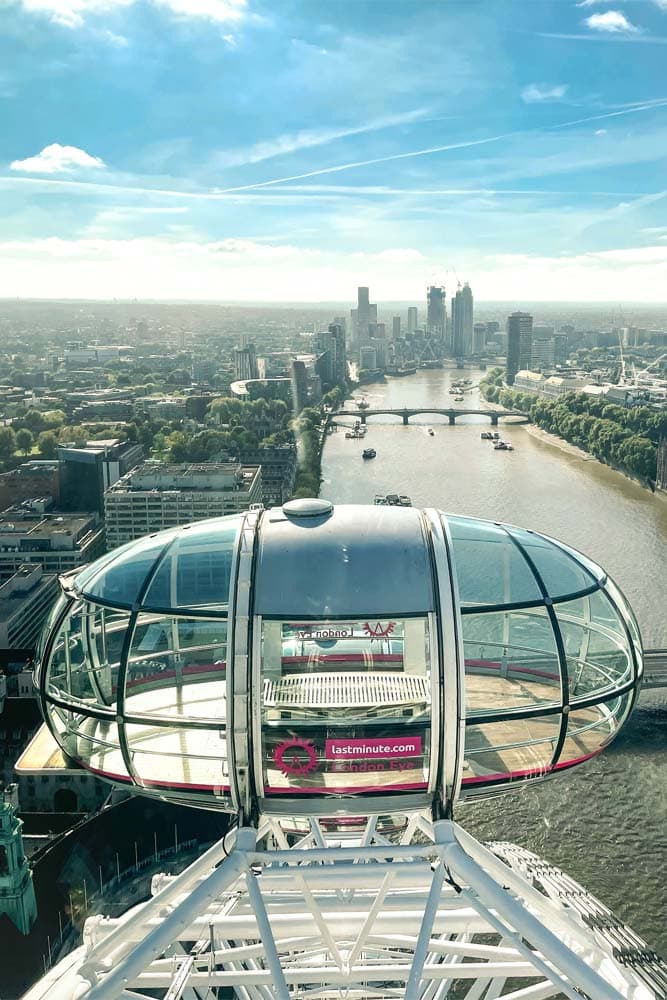 Opened in 2000, the structure is 135 meters (443 ft) tall, with 120 meters (394 ft) diameter of the wheel, and is an integral part of the city's skyline.
Buying tickets in advance will save you some pounds here, so you better not leave it for the last moment.
Working Hours:
Daily: 11:00 AM – 6:00 PM
Prices:
Regular – 36.00 GBP (44 USD)
Online – 32.50 GBP (39 USD) (get one here)
Fast track – 51 GBP (62 USD)
Online fast track – 46 GBP (56 USD) (get one here)
See Also: How to spend 4 days in Paris
Big Ben and the Houses of Parliament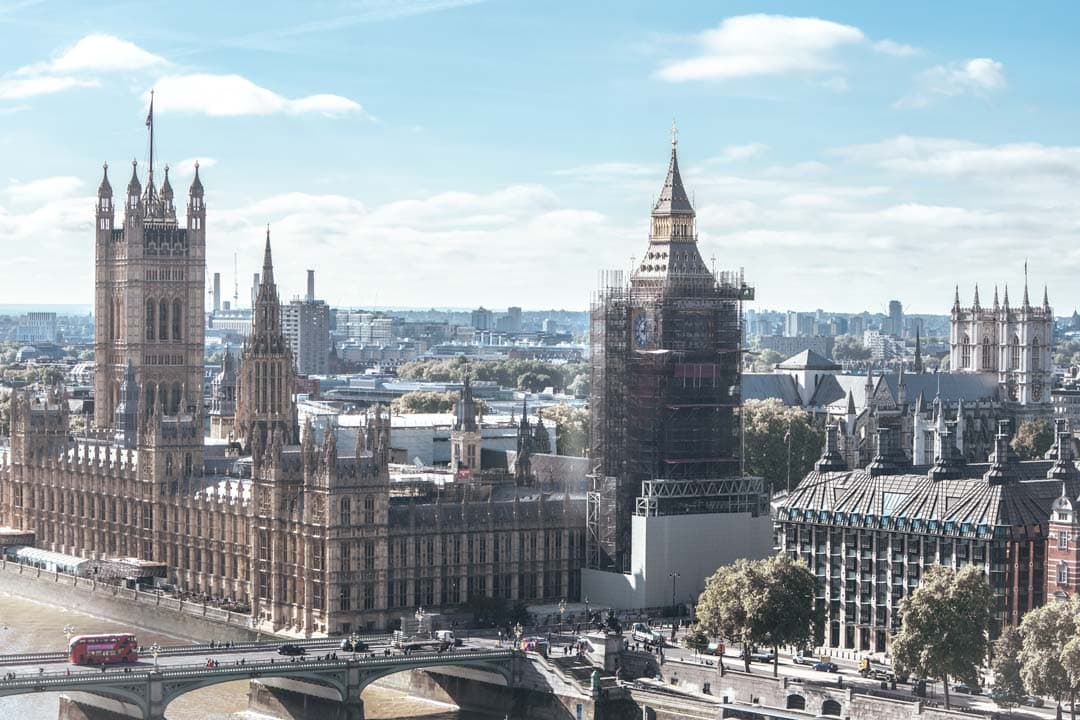 There is nothing more iconic in London than Big Ben and the Houses of Parliament. A meeting point since the early 1500s, Big Ben is a cultural icon that represents the British nation all around the world.
Currently, it's a bit ugly since it's under renovation but once finished (it should be in 2022), the clocktower will be more beautiful than ever.
The parliament building is still the working place of the UK government, and if you want to see it from the inside, you need a special tour that will also give you priority access to our next attraction – the Westminster Abbey. While everyone takes a photo from the outside, very few people check it out inside, so I qualify it as a rare premium experience.
Fun Fact
The massive clock tower's real name is Elizabeth Tower (after Queen Elizabeth), while its bell is Big Ben.

Westminster Abbey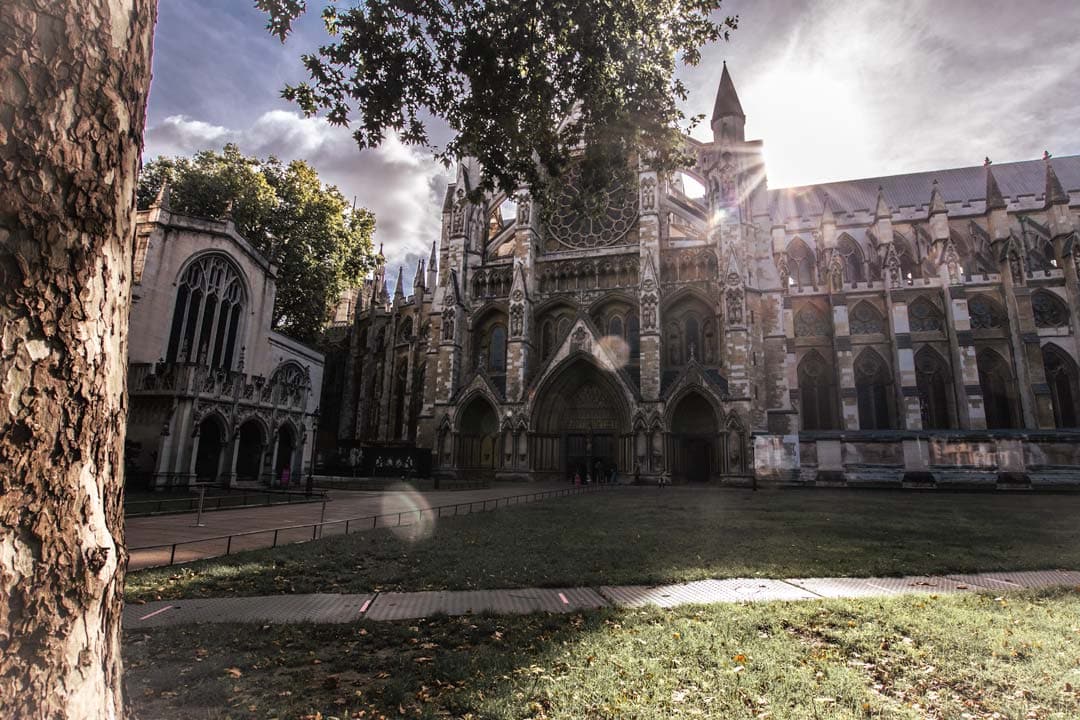 Being the prime British church since 1066, Westminster Abbey has witnessed all the major events of the Royal Family, including 16 Royal weddings and pretty much all coronations for the last millennium.
Most likely, during your visit, there won't be any Royal weddings or coronations, so you may wonder: what else is there to see?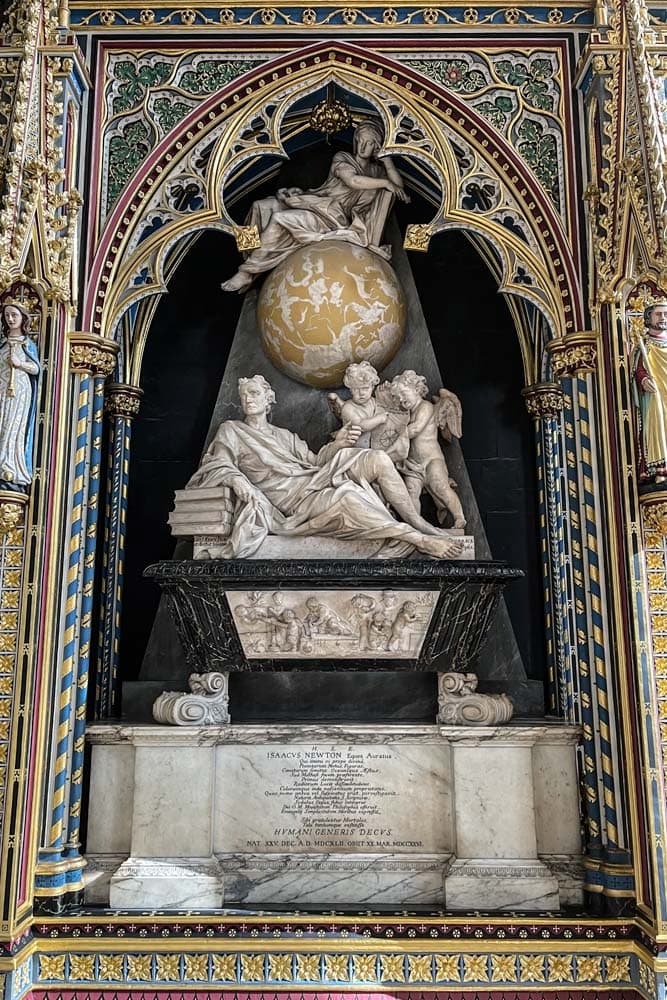 The answer is – a ton of legendary Britons. The trick is, well, they are dead. The Westminster Abbey is the most desired burying place in the kingdom, and seeing the graves of sir Isac Newton, Charles Darwin, Steven Hawking, Charles Dickens, etc., is truly an experience.
It's also a thousand years old marvel of architecture, so you really can't leave it out of your itinerary.
Buckingham Palace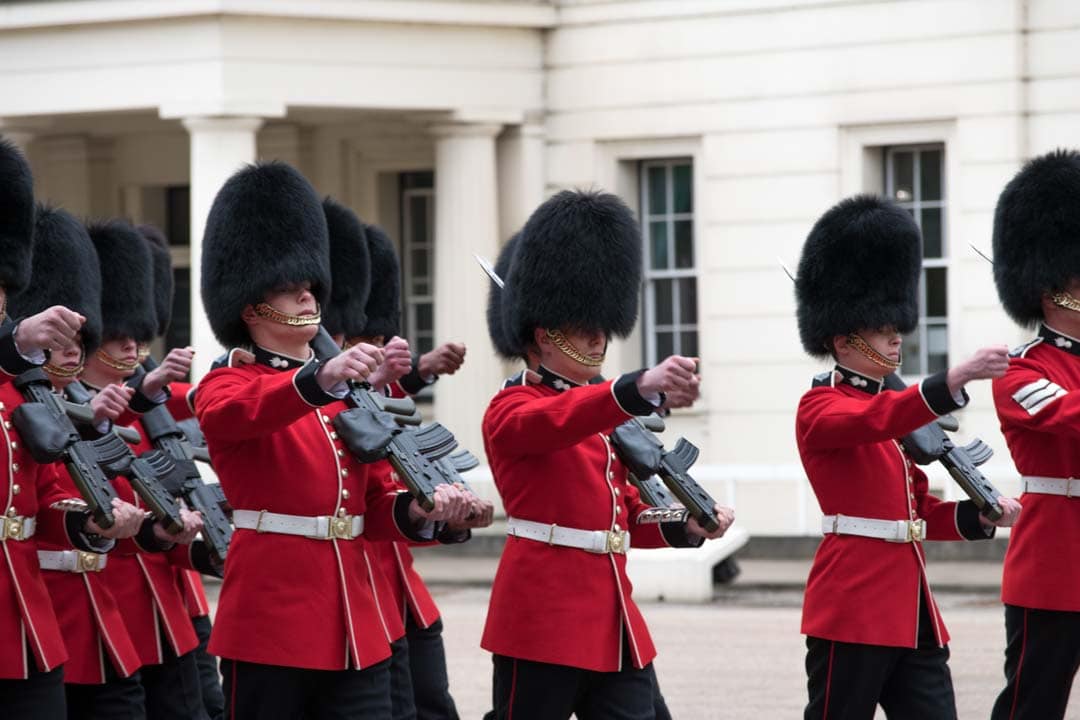 Our 2 days in London continue with the most famous palace on the planet – Buckingham Palace. Located just 5 minutes away from the Westminster Abbey (maybe that's why they do all coronations and weddings there – it's convenient), the palace is the King of England's London residence.
While the Queens's Gallery is open for visitation, the most sought-after attraction of the palace is the changing of the guards. Unfortunately, it starts at 10:43 AM, and if you want to see it, you'll have to modify the itinerary a bit.
Changing guards details:
August to May – Mondays, Wednesdays, Fridays, and Sundays
June and July – Daily
10:43 AM Old Guard leaves St James's Palace
10:57 AM New Guard leaves Wellington Barrack
11:00 AM Official Start Time
11:10 AM St James's Palace relief leaves Buckingham Palace
11:25 AM Relieved sentries leave St James's Palace
11:40 AM Old Guard leaves Buckingham Palace
11:45 AM St James's Palace Guard leaves Buckingham Palace
Trafalgar Square & National Gallery
From the most famous palace, we get to the most famous square. Trafalgar is THE meeting place in town since established in the early 19th century. It commemorates the Battle of Trafalgar and is home to Nelson's Column (a monument to Admiral Horatio Nelson) and London's famous lion statues. My favorite part of Trafalgar is the Fourth Plinth which acts as a home to a rolling commission of public artworks. Currently, there's ice cream with a fly and a drone on it.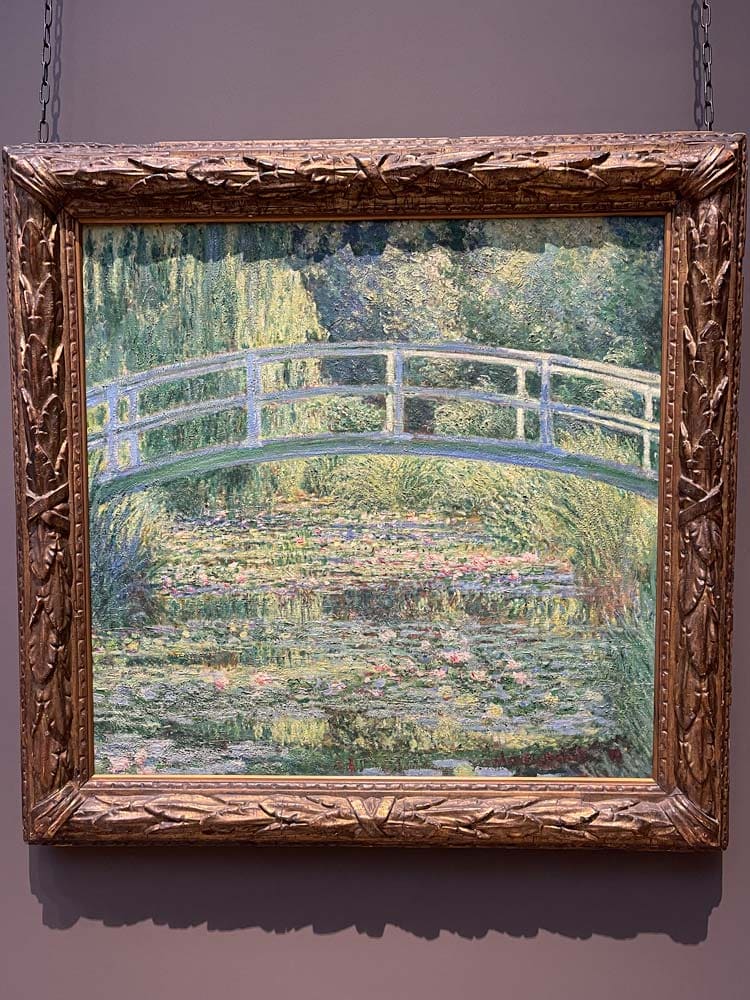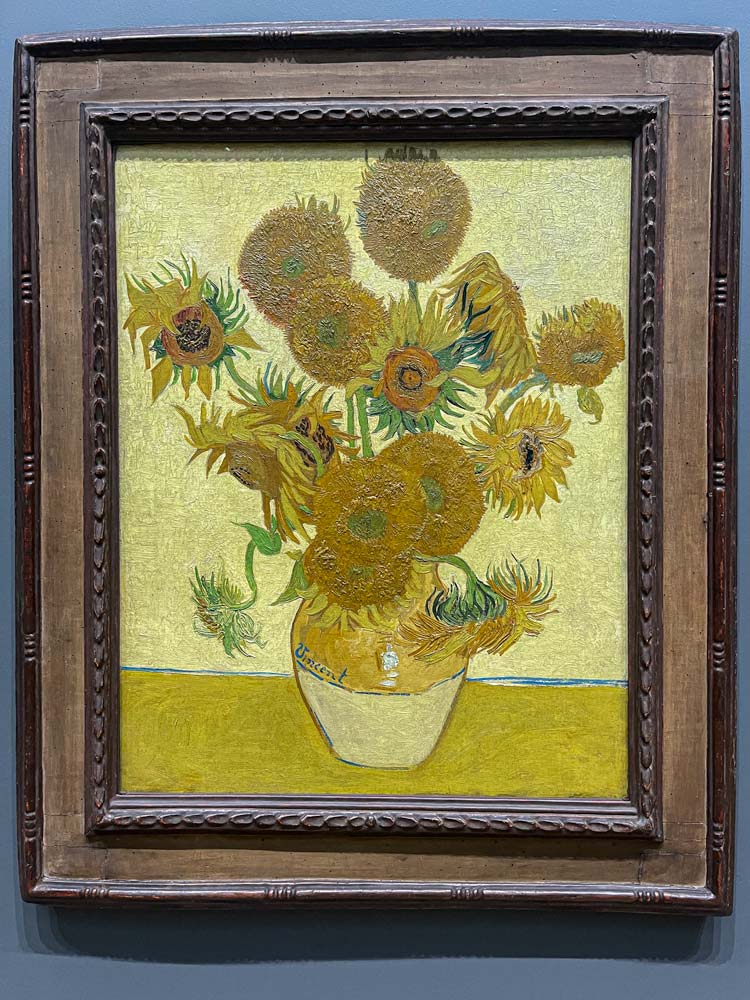 Trafalgar is also home to London's National Gallery. The best art museum in town is free and features artworks from Raffaello, Michelangelo, Leonardo Da Vinci (almost all the turtles), Rubens, Vermeer, Rembrandt, Caravaggio, Monet, Van Gogh, and many more art titans!
Keep in mind that the museum is a labyrinth that requires color-coded routes to navigate and may take a few hours to explore.
Working Hours:
Daily 10:00 AM – 6:00 PM (Friday until 9:00 PM)
Price:
Free admission, although you still have to get a ticket – Get one here
Piccadilly Circus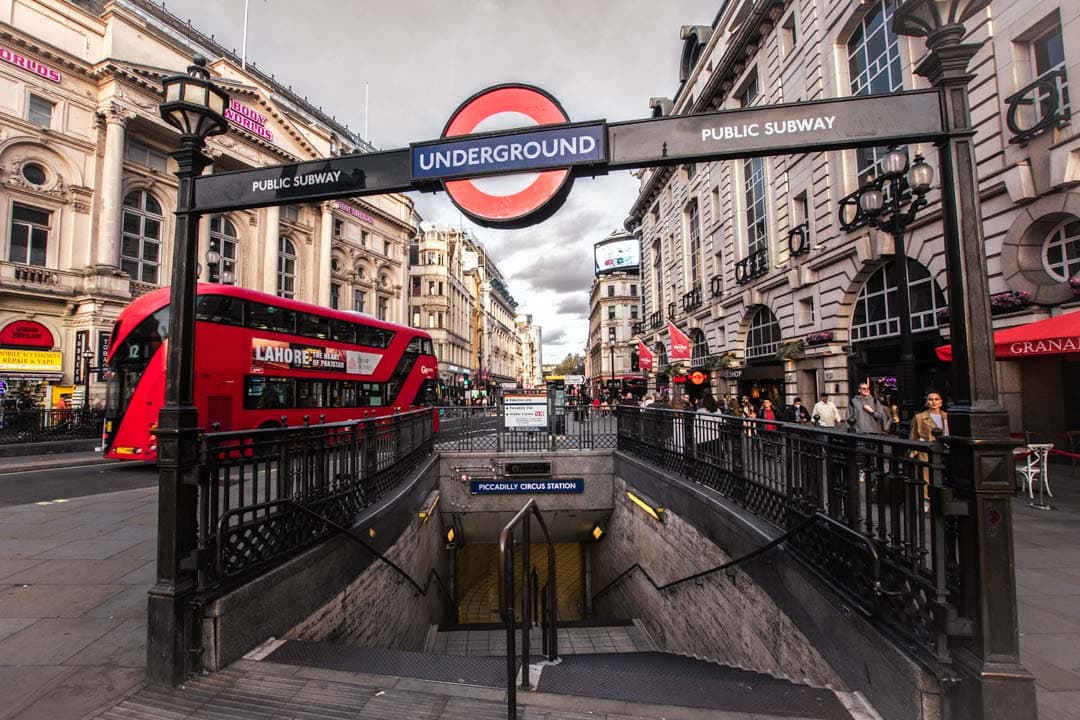 National Gallery was the last building on our 2-day London itinerary. It should be afternoon by now, and I want to take you around the most famous spots outside. We start with London's answer to New York's Times Square – Piccadilly Circus.
A meeting place of 5 busy London Roads, Piccadilly Circus is fantastic for some people-watching and photo-hunting. It's also a gateway to top-notch restaurants, nightlife spots, and the chain store-lined Oxford Street.
Don't expect to find any circus there, though.
Leicester Square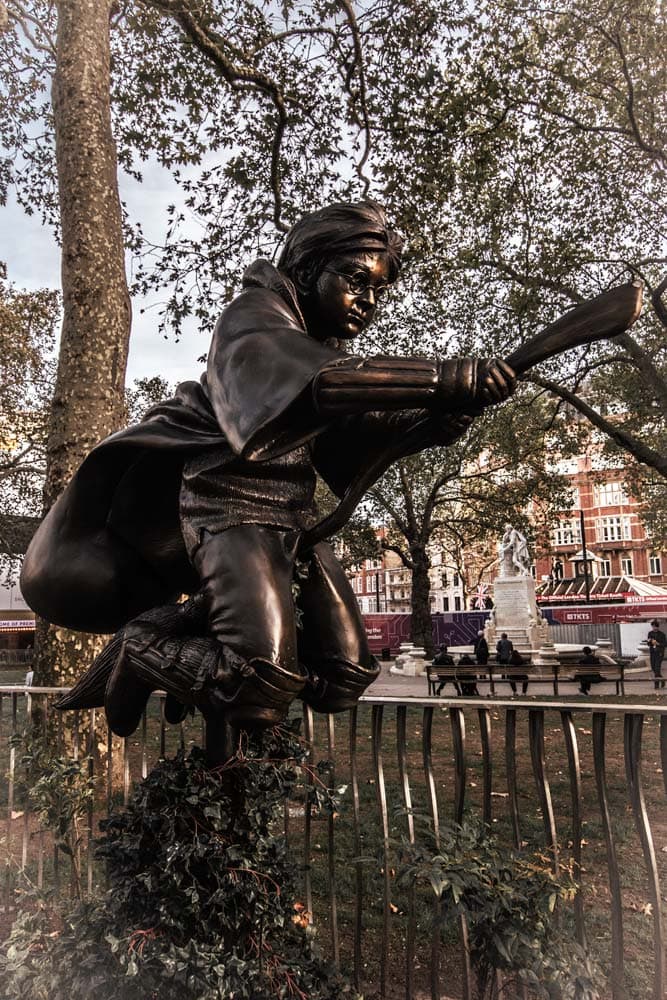 Next to Piccadilly Circus, we have a fun square your kids are going to love. Its best feature is the small park with statues of iconic film characters like Harry Potter, Marry Poppins, Bugs Bunny, etc. Some of them (like Paddington and Mr.Bean) are sitting on a bench, making a great photo op.
China Town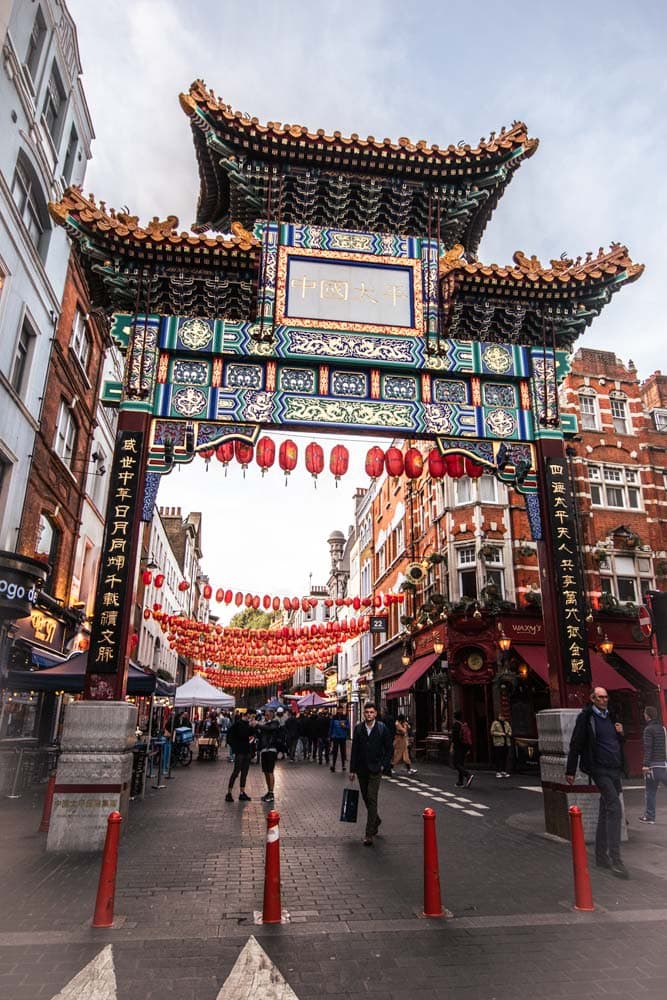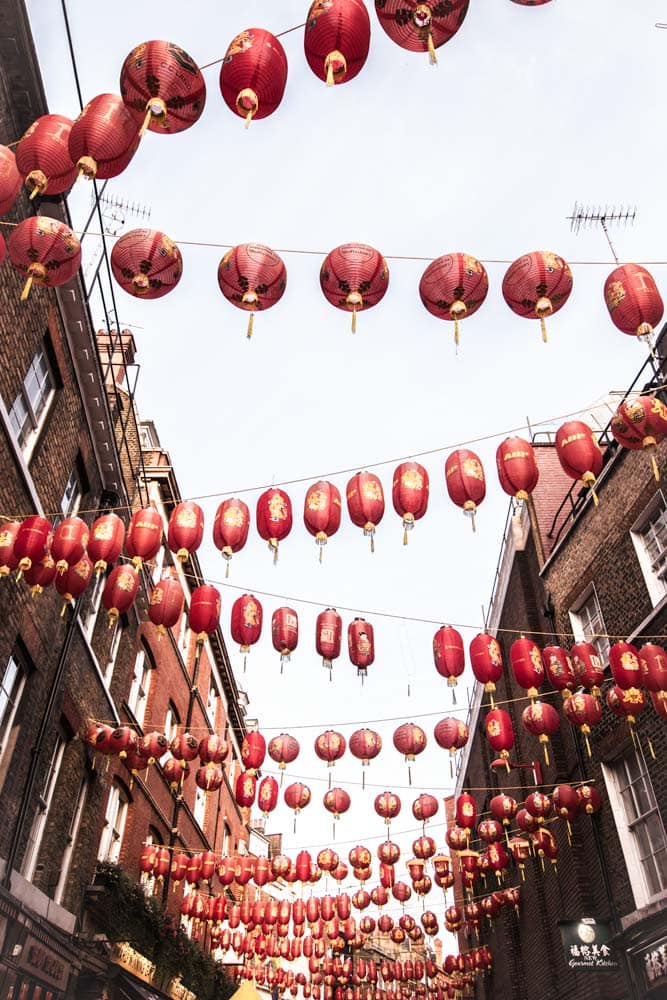 Yeah, I know you want to spend two days in London, not in China. So why the hell am I bringing you here? Well, you're almost there anyway, and London's Chinatown is quite the enchanting place full of great places to grab a bite.
It's also a tremendous culture-blending setting that gives you the chance to take a photo of a classical red phone booth with Chinese lanterns in the back. Cool right?
Soho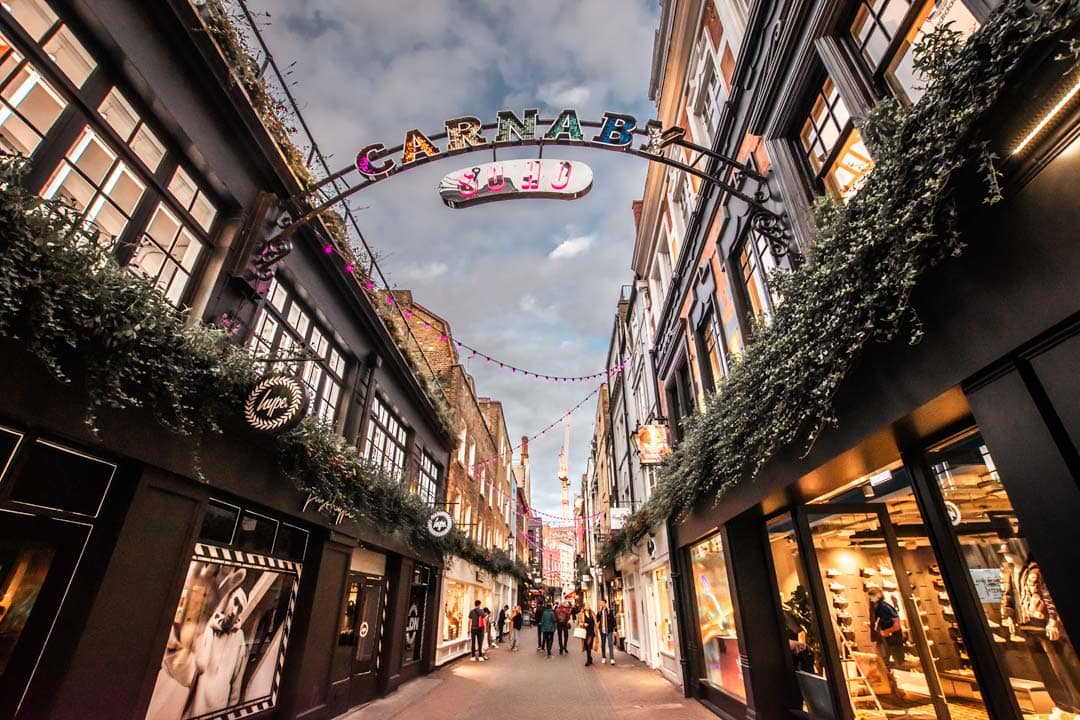 As I promised, we end our 2-day London itinerary in style. Soho is considered the entertainment center of London and will make sure you have a tremendous time, no matter what your taste is.
One of the most famous bars there is The French House. Dating back to World War I, this place is a museum as much as it's a bar and will surely bring you back in time (there are no TVs inside and a mobile phone ban).
Other bars worth checking out are the secret Opium, Simmons (where you can play retro Nintendo games), the magic-themed Wizard Exploratorium, and for the karaoke fans – Lucky Voice.
More than 2 days in London
If you have more than 2 days in London or want to modify your itinerary, there are plenty of options.
Museums
The museums in London are not only top class but also have one unique feature – they are free. The ones that didn't make it to the itinerary but are worth seeing are: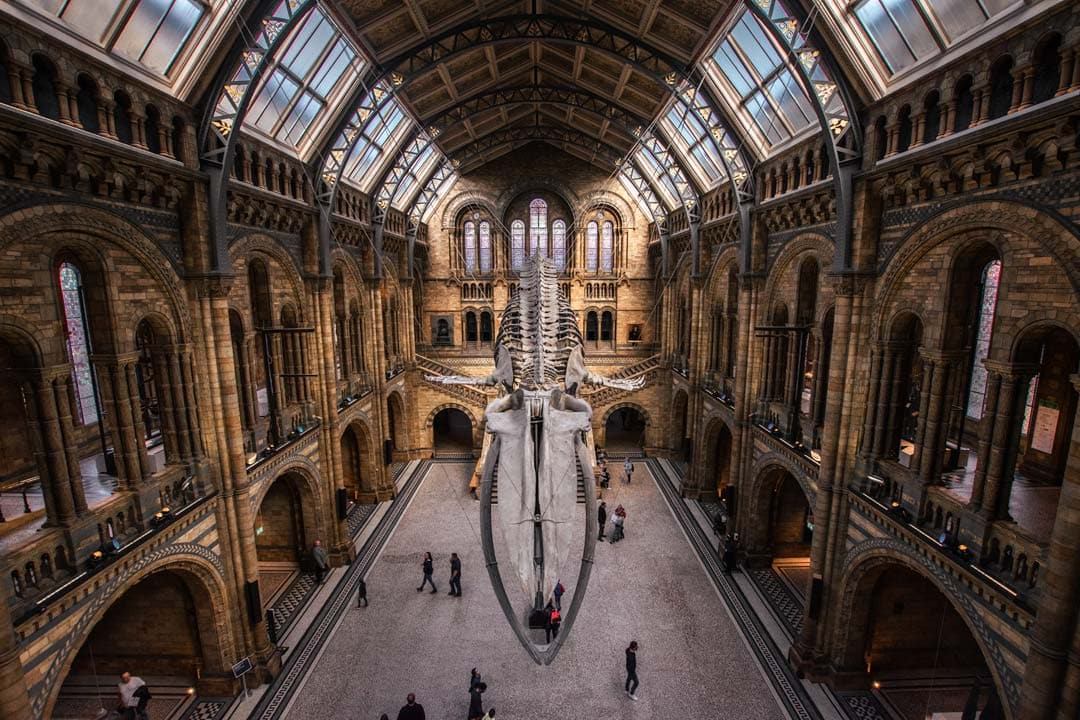 National History Museum – A legendary museum with a signature whale skeleton on the entrance. It has a vast dinosaur collection and is the perfect place to go with your kids.
V&A Museum – Victoria and Albert Museum has all types of collections from all over the world. It pretty much shows you how great the British Empire was.
Churchill War Rooms – Set below the heart of the government buildings is the bunker where Winston Churchill used to direct the WW2 effort. If you are a war enthusiast, this is a must-see (have to mention, this one is not free).
Tate Modern – One of the most prominent modern art museums in the world featuring works of Andy Warhol, Mark Rothko, and Picasso.
Kensington Palace – Serving as the residence of the British Royal Family since the 1600s, this palace is currently the official home of the Duke and Duchess of Cambridge. So if you find yourself near Hyde park and want to see how Royalties live, there are a few rooms open for exploration (for a fee, of course).
Markets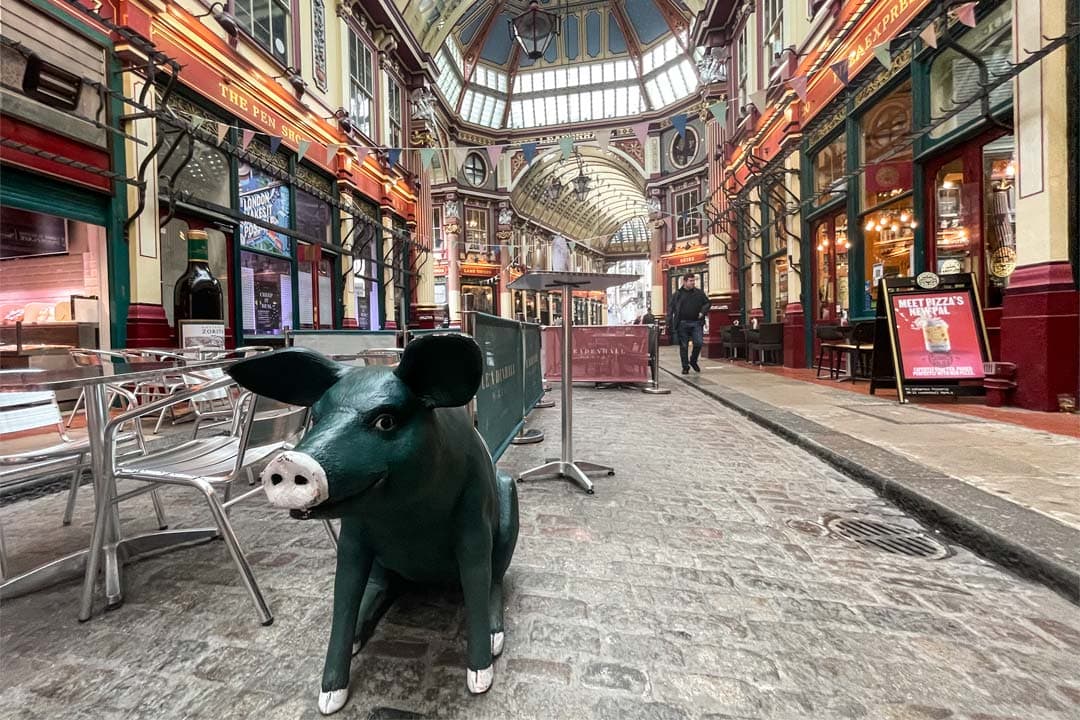 Selling everything from foods and flowers to modern art and antiques, London markets are everywhere, and if you have the time, you should definitely add one to your list.
Borough Market (food), Portobello Road Market (antiques), Greenwich market (arts and crafts, fashion), Leadenhall market (food), and Harrods (legendary high-end mall) are the top choices.
Parks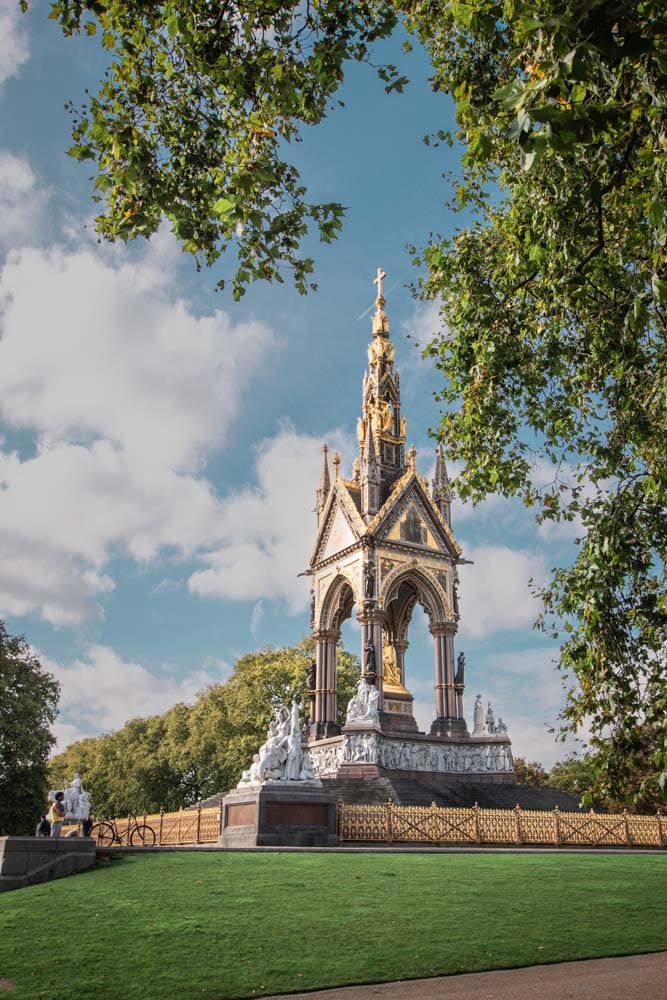 Do you know that London has so many green spaces that, according to the United Nations definition, it's technically a forest?
The most visited parks to relax from the busy city and feed some squirrels are Hyde Park, St James's Park, Green Park, Kensington Gardens, Greenwich Park, and Richmond Park.
Shows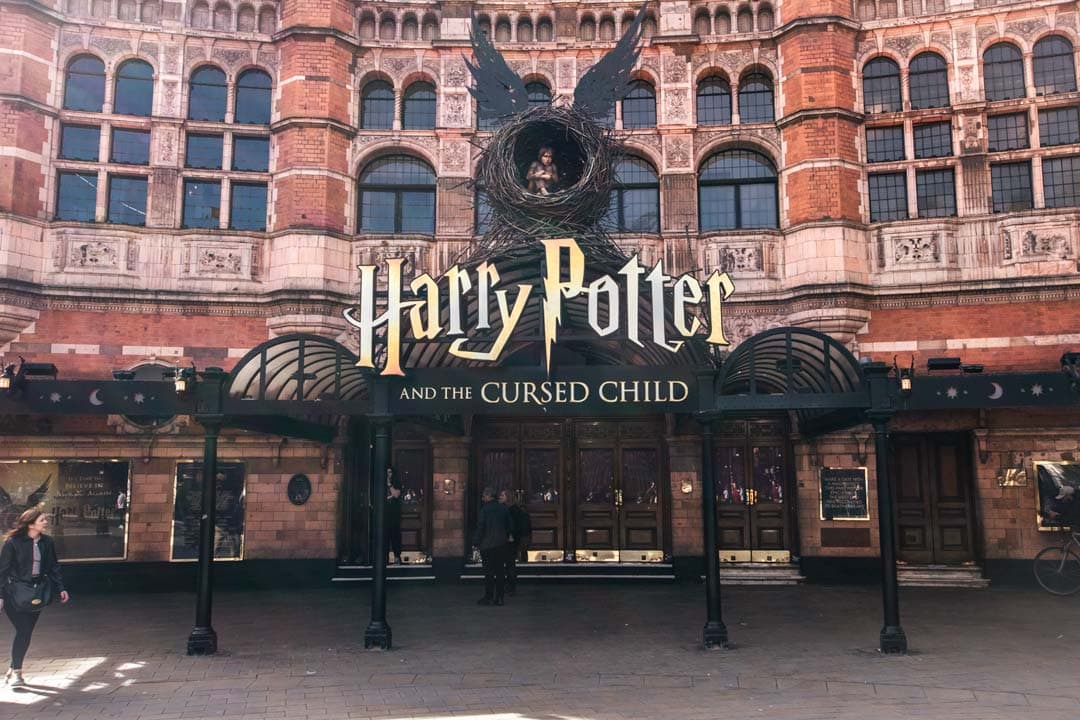 London is a bastion of culture, and there are plenty of shows you can go to. Check what concerts are scheduled in Royal Albert Hall, go around West End and see a musical ( like Harry Potter and The Cursed Child, Lion King, Marry Poppins, Mamma Mia, and plenty of other classics), or visit another famous London tourist attraction – Shakespeare's Globe Theatre.
See Also: How to spend 3 magical days in Venice
Where to stay in London
High-end
London Marriott Hotel County Hall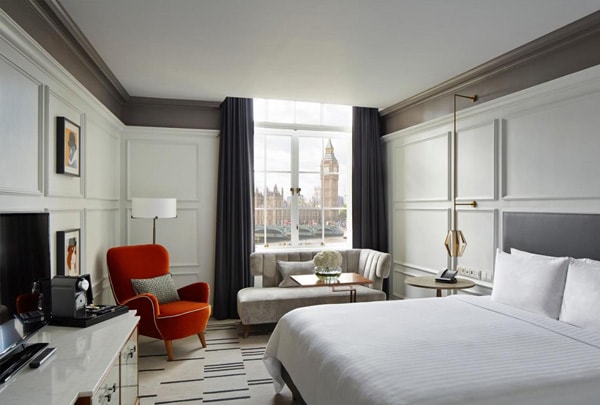 There are a plethora of high-end hotels in London, but the reason why I chose Marriott is just one – the view. Of course, all luxury hotels have well-trained staff, sumptuous spas, large swimming pools, and modern rooms, but how many can offer a balcony next to the London Eye?
How many can offer a Big Ben view from the window next to your bed? That's right! If you're going to pay the extra buck, you deserve the absolute best, and Marriott, due to its one-of-a-kind views, goes above the rest in my book.
Check the latest prices
Medium
The Tower Hotel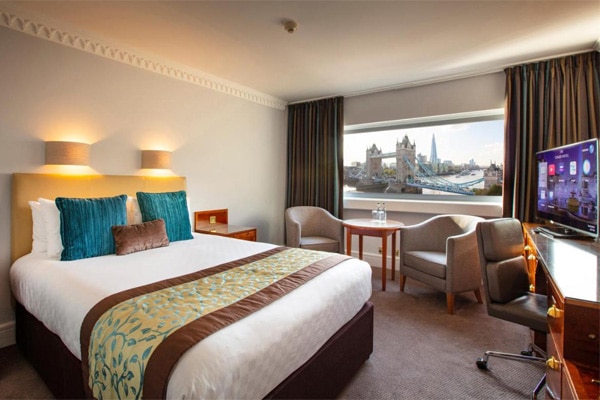 Even though the Tower Hotel is a four-star one, its prices are not that high (for London, that is). It has a great breakfast, clean rooms and one of the best views in London. Seriously guys, just pull the curtains, and your jaw will drop to the ground. The perfect view of Tower Bridge!
Check the latest prices
Budget
PubLove @ The White Ferry, Victoria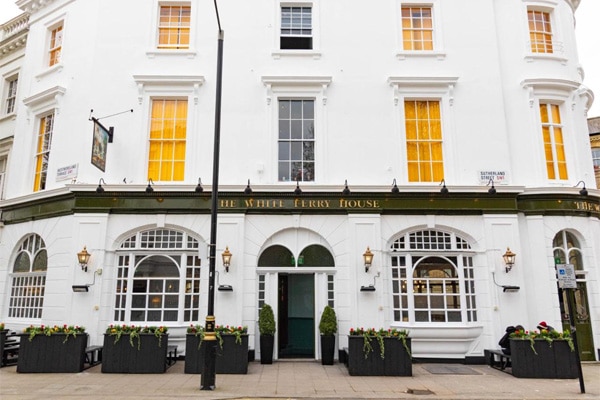 When in London, do as Londoners do – sleep in a pub! With convenient locations next to Victoria, Pimlico, and Sloane Square stations PubLove offers 24-hour reception, free WiFi, and free walking tours. Last but not least – dishes from the award-winning in-house kitchen. A terrific place to make memories!
Check the latest prices
London Tours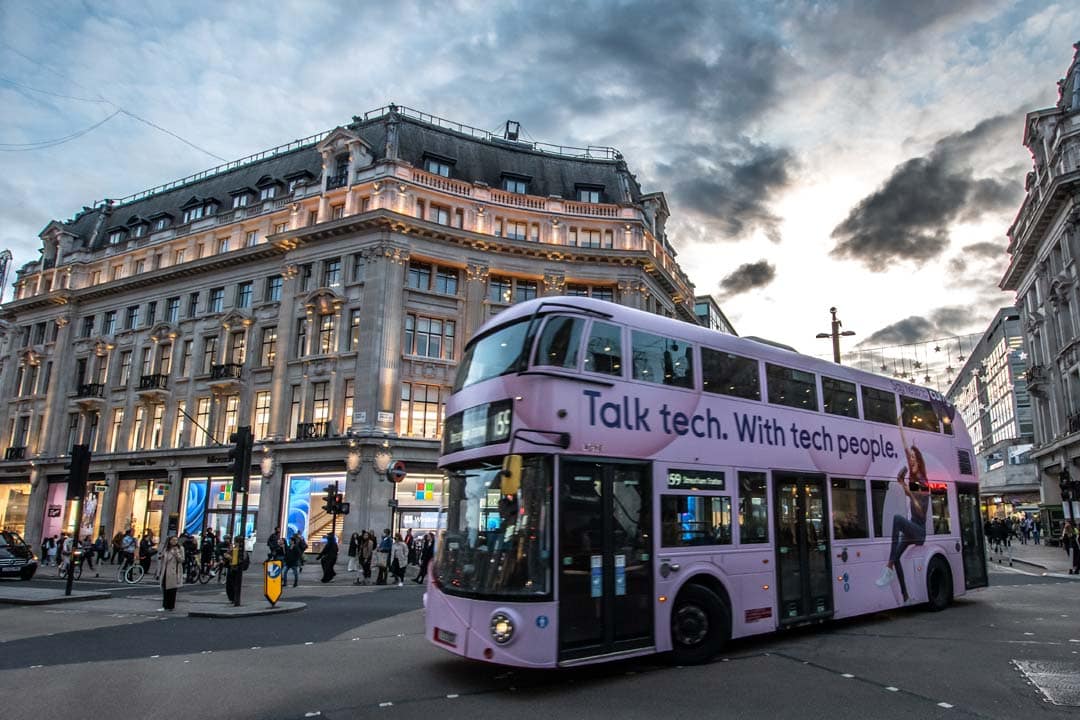 The Night one
Night tours are a must for every European capital. No matter how much you explore during the day, once the sun sets down, it's a whole different story. Board a signature London double-decker bus and see the lights of Big Ben, Harrods, the London Eye, and Trafalgar Square.
Check the latest price
The River one
One of the must-do things in London is to go for an afternoon tea with biscuits. And what better way to do it than on a 1.5-hour Afternoon Tea cruise while checking some of the city's historic buildings from another angle.
Check the latest price
The Jack the Ripper one
It's no secret that the playground of the most famous serial killer in history was London. Try to catch him yourself with this interactive Jack the Ripper walking tour set in Victorian London. You even have a certified Ripperologist for a guide.
Check the latest price
The Ghost Bus one
This one combines my favorite types of tours, ghost ones, with a signature London double-decker bus. You get 75 minutes of spooky stories about London's most significant attractions told by a certified creepy conductor.
Check the latest price
London Day Trips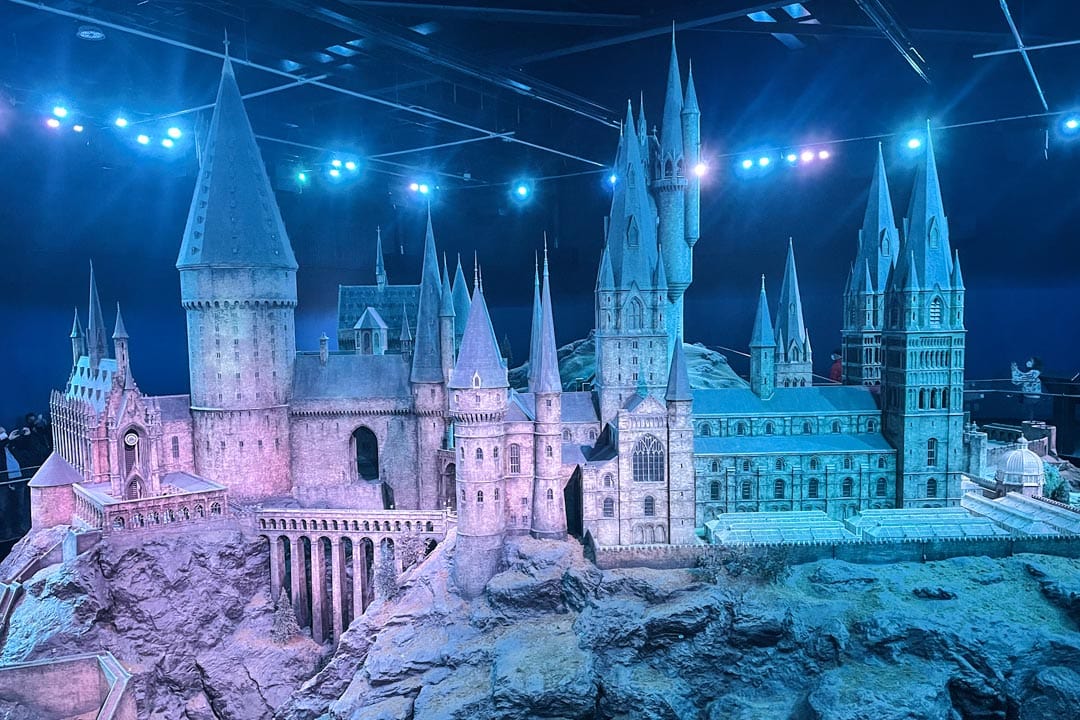 Warner Bros studio
Are you a fan of Harry Potter? The biggest treat for you will be visiting the studio where all the movies were made. It's a bit tricky to get there, so I wrote a complete guide to show you how to do it. Make sure to check it out!
Windsor Castle, Stonehenge & Bath
Mystical Stonehedge, historical Windsor Castle, and the authentic city of Bath in just a day? If you have the time to spare, this tour is a must!
Check the latest price
Oxford and Cotswolds Villages
This day trip will take you to the picturesque Oxford town and will complement it with the traditional stone villages of the Cotswolds. A great escape from the hustle and bustle of London that will show you more of England's countryside.
Check the latest price
FAQ
When to visit London?
The best months to visit London would be between March and June. While March (46F°/9C°) and April (52F°/11C°) may be a bit chilly, the rain expectation is low and the days are long. In May (56F°/14C°) and June (62F°/16C°), the temperatures are better, but also there are more crowds, and the prices are a bit higher.
During the summer, London is full of tourists (the weather is quite lovely though) while in the winter you won't have enough daylight to explore everything (however, you do get to enjoy the incredible Christmas street decorations).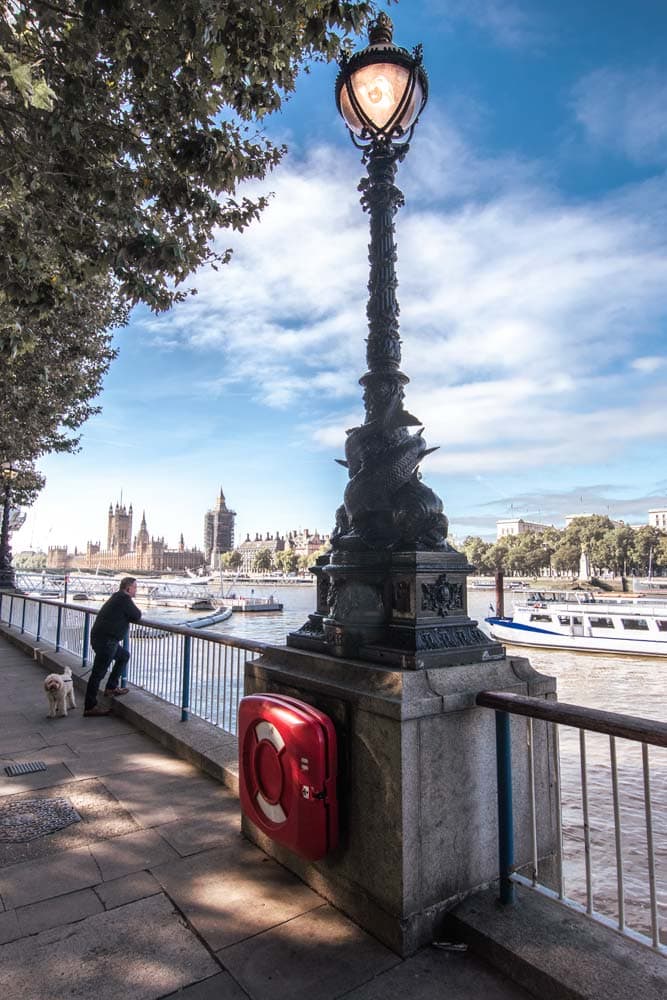 Do you need a visa to see London?
US, EU, CA, and AU citizens don't need a visa to enter the UK. For all other nations, more details here.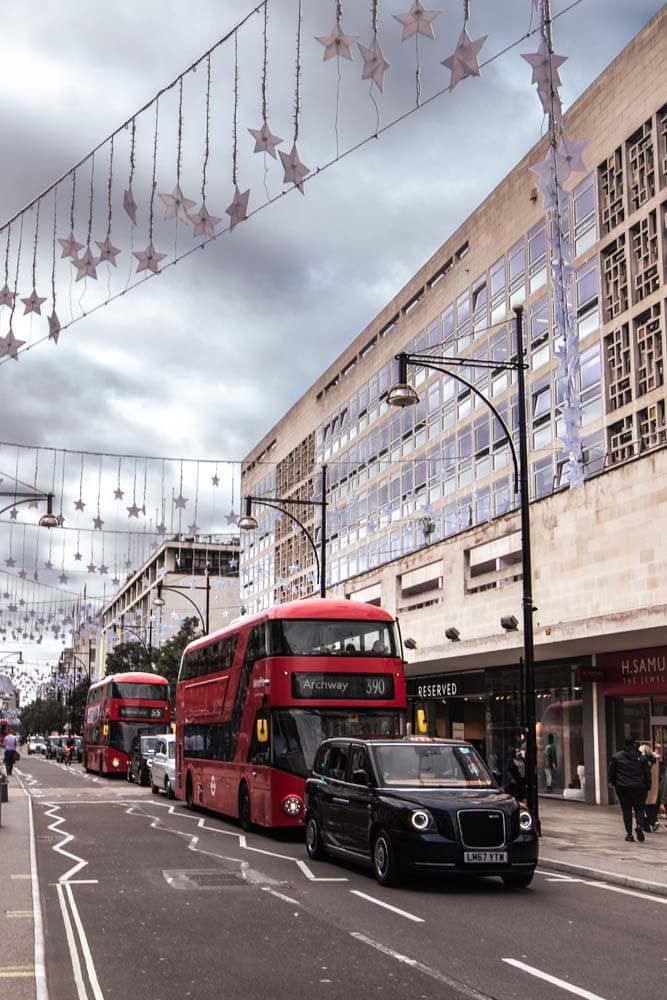 Is London safe?
London, or at least the touristic parts of London, are pretty safe. You should still be vigilant, though. It's a vast metropolis, and petty crimes are a common thing there.
However, to have your mind at ease and enjoy your travel to the max, you should definitely get travel insurance. I currently use HeyMondo for my travels because they have proven themselves to me more than once over the years. The link above will give you a 5% discount, but If you have another favorite provider, that's ok. Just make sure you have one because you never know what may happen.
See Also: The Ultimate 3-day Lisbon guide
How to get to the center of London from the airports?
If you are coming from overseas, you are most likely landing at Heathrow Airport. It's the biggest London airport and offers the most options to get in town.
The easiest way, of course, would be to have a rented car waiting for you at the airport (no matter which one). The most convenient tool for finding the finest rent-a-car in the UK is definitely Discover Cars. They compare all offers among all rent-a-car providers to help you find the best one.
The second-best way is to take the Tube. The Piccadilly Line runs from three locations (just follow the arrows or ask a staff member) in Heathrow Airport and can take you straight to central London in less than an hour.
If you arrive late at night on a weekday, the Tube won't be working, so you'll have to take the night bus (N9 to Trafalgar Square) that departs from Terminal 5 and the Heathrow Central Bus Station (Terminals 2&3).
Another popular option is to get either a shared or a private shuttle straight to your hotel. (and from here, you can book a return ride from your hotel to the airport).
There are also shared coaches running from the airport to the center. From Heathrow, those are MegaBus and National Express.
The most expensive option is getting a taxi. While the small black cabs are certainly an experience, the journey will set you back between 50 and 75 GBP.
If you land at Gatwick, you can get a shared shuttle transfer to your hotel, a train to London Victoria Station, or a coach to central London from National Express.
From Stansted, you can get a train to London Liverpool Street station or a National Express coach to central London.
From Luton, your options are train to London St. Pancras International or a National Express coach to central London.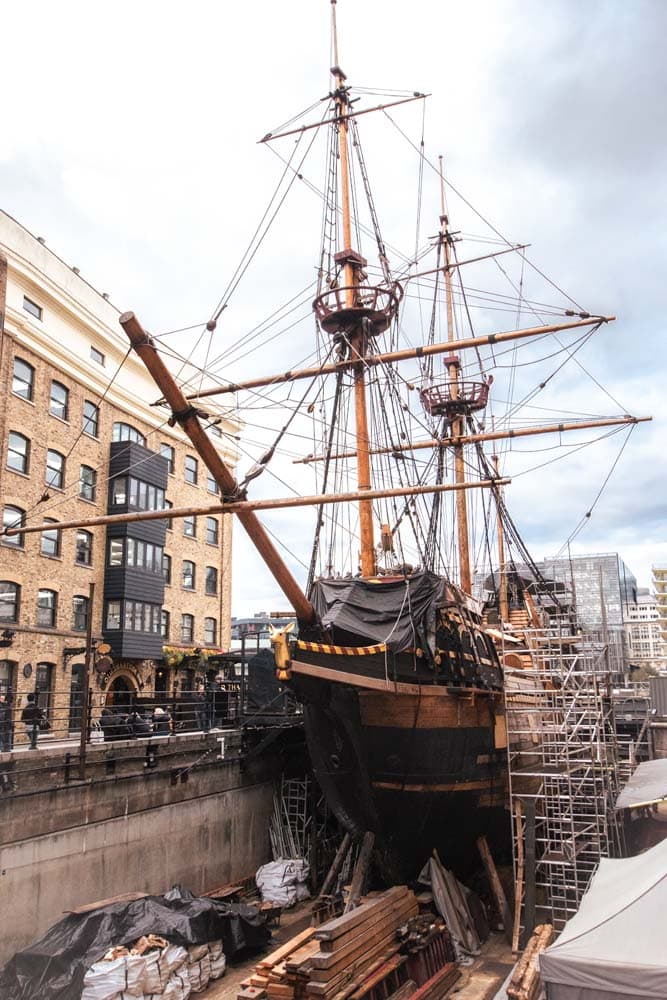 How to get around London?
If the distances are small, go on foot. The tiny alleys can often reveal unsuspecting marvels. London, however, is a massive city so you'll most likely have to use public transport too.
The London Underground, also known as the Tube, is the most convenient option. It goes pretty much anywhere, and you can pay on entry with your contactless debit card (I used my Wise card without any issues). A handy app I used all the time to navigate the Tube is Tube Map (ios/android). The fare is calculated on the distance you travel.
Another option is the red double-decker buses. They use the same contactless system as the Tube, and a single fare costs 1.55 GBP. The cool thing about the busses is they have a cap of how much you can spend per day – 4.65 GBP. So every ride after your third one is free. Just make sure you use the same card.
If you're not a public transport person, you can get a Hop-on Hop-off bus ticket. It has the top open and goes around various city landmarks (just check the weather forecast).
And if you want to go outside of London for a trip to Windsor or Stonehedge, you should also consider rent-a-car. Discover Cars will compare all the best options in the UK to make the whole process easier.
What's a London Pass, and do I need one?
The London Pass is a digital ticket to over 80 attractions and a 1-day hop-on-hop-off bus tour. Is it worth it, though?
If you follow my 2-day London itinerary, you'll use the pass at the Westminster Abbey, Tower of London, and The Shard. The pass price is 100 EUR, while those three attractions combined are around 93 EUR.
The plus of the London Pass is that you have the option to add other attractions to your itinerary. If you intend to buy a hop-on-hop-off bus or go inside St. Paul, the pass will actually save you money (keep in mind that no matter what's the duration of your London Pass, you have only one day with the hop-on-hop-off bus).
The biggest minus – you lose flexibility. Once you have the London Pass, it's kind of obligatory to see these attractions, or you'd have wasted your money.
In conclusion – if you're adamant you'll see these attractions, get the London Pass. If you prefer flexibility – skip it.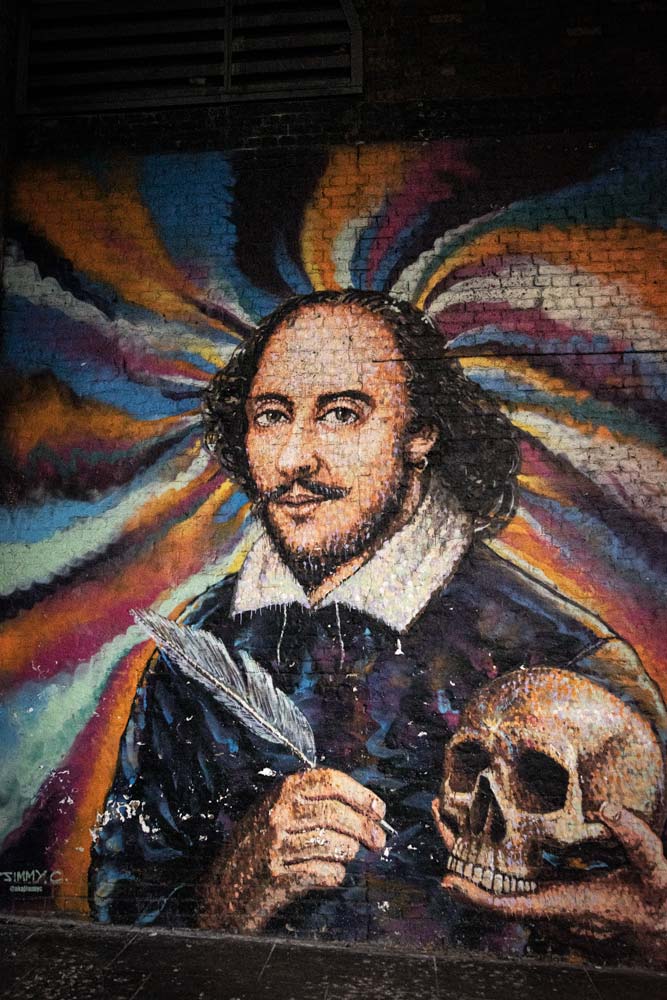 Is London expensive?
London is one of the more expensive European capitals. It's ranked the 18th most expensive city in the world, and you should definitely be ready to spend quite the buck to have a great time. Here's an example of some London prices that can help you set your budget.
What currency to use in London?
In London, you can only use British Pounds. Also, make sure you have a contactless card since many places accept only this option nowadays.
Power and Internet
The UK uses a standard 220V three-pin plug, so you better have a travel adaptor in your suitcase. As for the internet, if you're from the EU, your mobile data should be valid (double-check with your operator). If not, you can get a prepaid travel sim card from any of the major operators.
Two Days in London Itinerary Map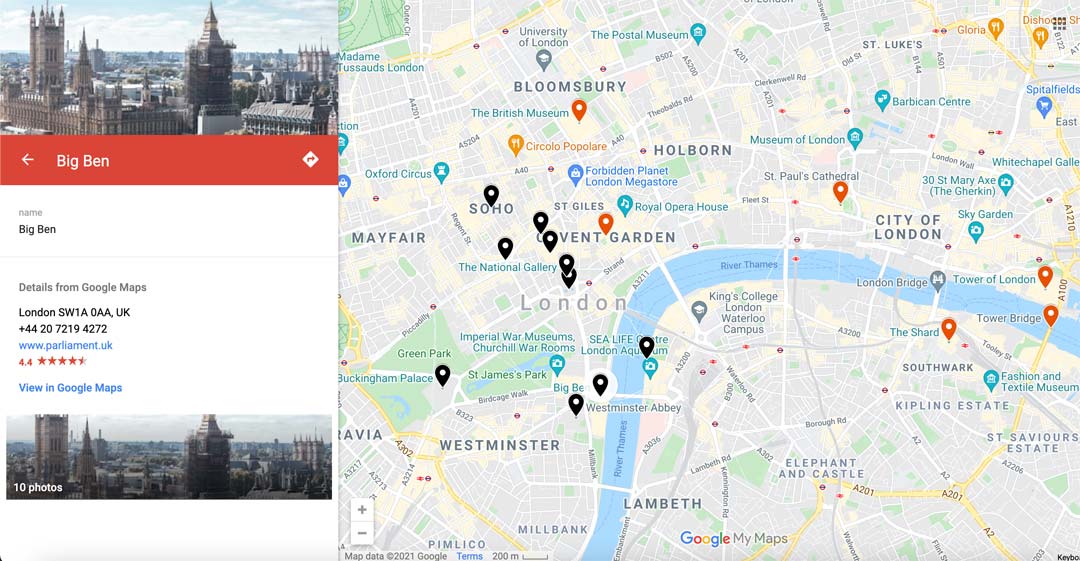 That's all from me, I hope you enjoy a memorable 2 days in London. To get your even more London-excited I reccomend checking my incredible London quotes collection.
————————————
If you haven't planned your trip there yet, find out how I plan my trips!
————————————
I have 28 bucket list ideas for England. See my impossible bucket list of 1700+ adventures!

Is London on your bucket list?
---
Some of the above are affiliate links and I will earn a percentage of the sale if you purchase through them at no extra cost to you. This helps keep my site running – so thanks in advance for your support!