Let's go to Rome in December, said no one ever. I'm kidding; of course, the fact you are researching that exact query is proof that some people are clever enough to do it. But there aren't many individuals like you, and because of that, you're in for a treat!
Spending December in Rome is an idea so good you should congratulate yourself. The Eternal City is fantastic all year round, but visiting off-season gives you truly a premium experience.
Wanna see what I'm talking about?
Let's go!
Rome Weather in December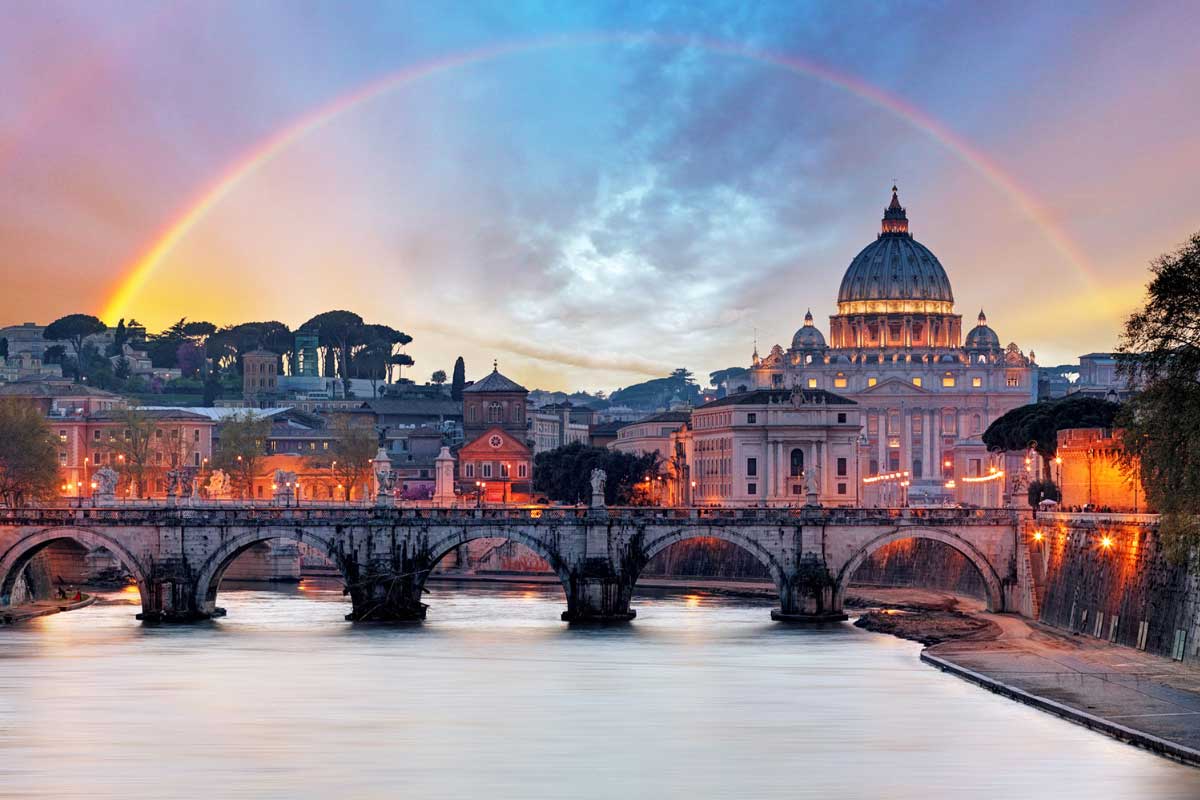 Ok, the weather in Rome in December is definitely not perfect. At the beginning of the month, you can expect highs of 15°C (59°F) during the day and 5°C (41°F) during the night. At the end of the month, temperatures drop to 12°C (53°F) during the day and 3°C (37°F). There are about 9 rainy days and just 3 hours of sunshine
It's a bit chilly, I know, but it's also nothing extreme, and considering the perks of the off-season – it's totally worth it.
More about the weather in Rome in December
See Also: How to Spend an Awesome Winter in Dubai
Pros of being in Rome in December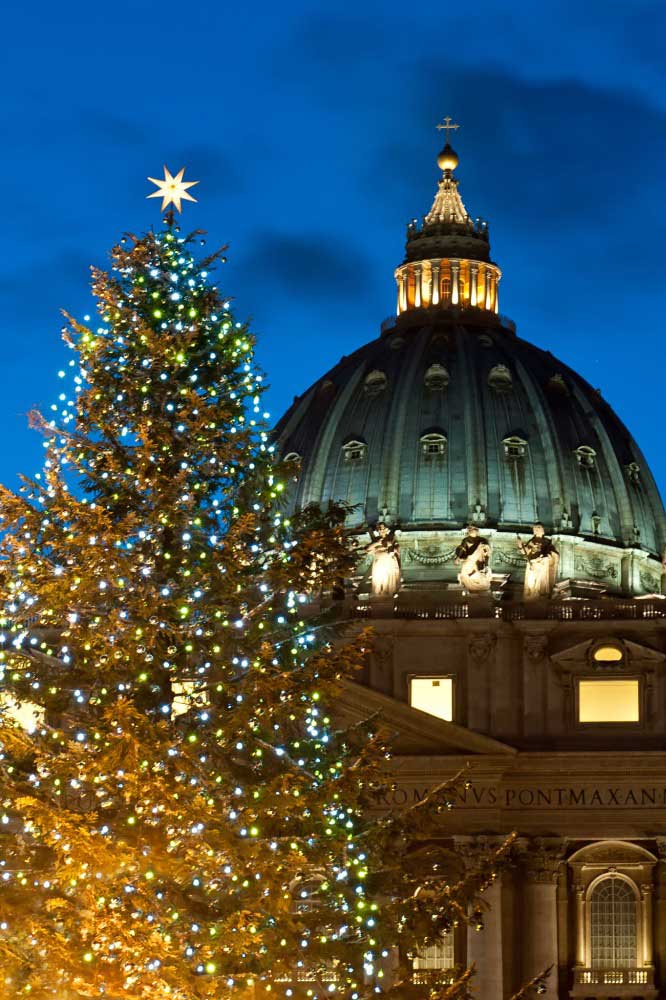 Cheap and uncrowded
Rome is the third most visited city in Europe so you can imagine the size of the tourist crowds most of the year. It's something like the orc invasion in Lord of the Rings. Things are quite different during the off-season, though. Besides the festive week, all of December will show you the real Rome, the one not orientated towards tourists.

So you can enjoy the Trevi fountain without punching your way to it, go around the Colosseum without being poached by guides, and spend more time seeing attractions than waiting in line.

Spending December in Rome would also give you way cheaper accommodation and tour prices, so if you're on a budget, that's your season.
Christmas decoration
I'm sure this perk never crossed your mind, but Rome's Christmas decoration is quite a charming treat. I was so pleasantly surprised that I spent hours just walking around the city alleys and enjoying it.
Christmas
Being THE Christian city in the world, it's pretty normal that spending the most significant Christian holiday there would be a delight. And don't worry – almost everything is open except on Christmas Eve and the first day of Christmas. On these days, you can always visit one of the countless churches or even the Church of churches – St. Peter's Basilica.
Cons of Being in Rome in December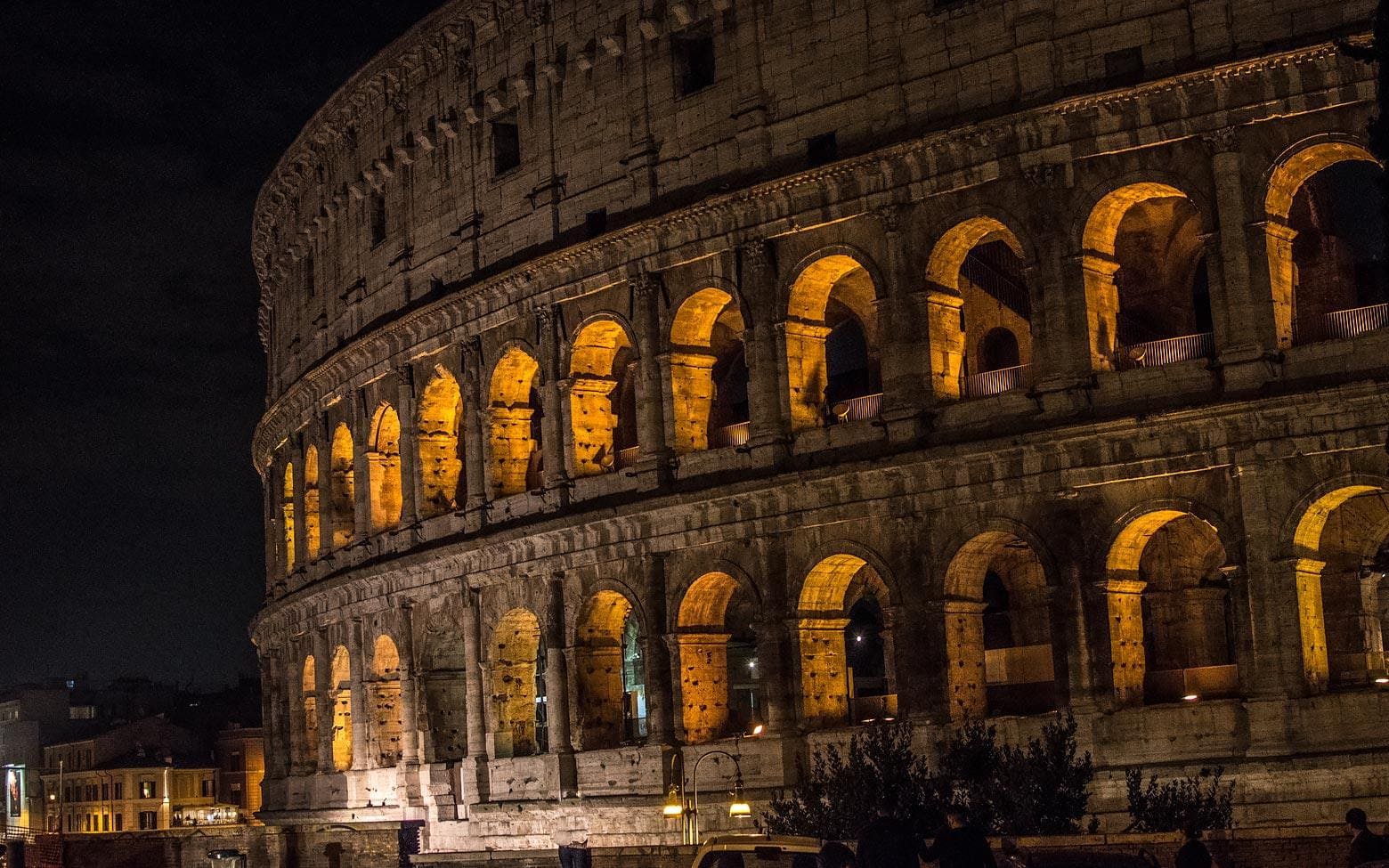 Spending December in Rome also has its negatives, though. Here are the things you should be aware of before booking your trip:
Outdoor attractions
Chilly weather does not go well with outdoor attractions, and unfortunately, most of Rome's highlights are outdoor. Not that you will enjoy the Colosseum, Roman Forum, Trevi Fountain, or Piazza Navona less. It's just you'll have to wear plenty of layers.
Short days
There are only 9 hours of daylight in December, and that's really not enough for a heavy-attraction city such as Rome. You have more time to enjoy their after-dark look, though.
No snow
It hardly ever snows in Rome in December. If you want a magical snowy Christmas, you better go elsewhere (the neighboring Alps are a good idea)
Christmas
Christmas was also on the Pro list since it's quite a magical time to visit. However, some off-season perks are gone in the festive week, such as the low prices and lack of tourists.
See Also: Berlin in December mini guide
How to Get Around Rome in December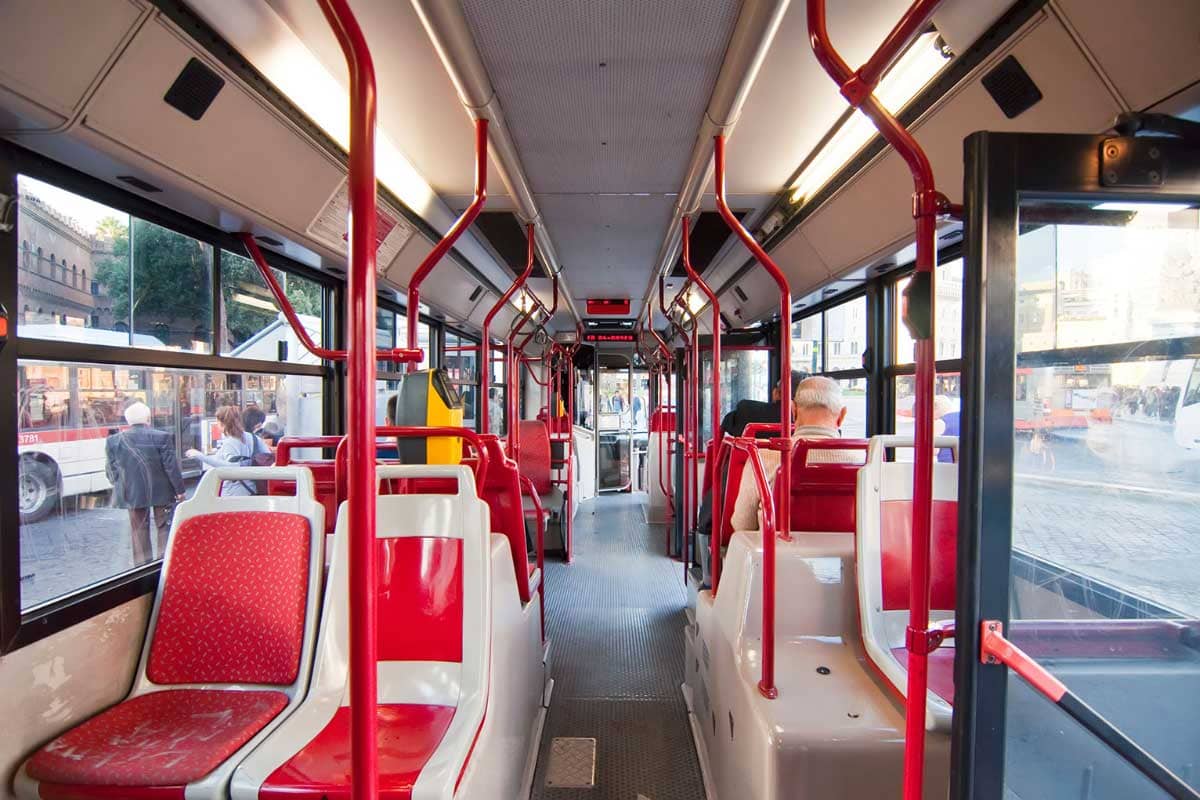 The small alleys of the city center are best explored by foot but to reach Vatican City or Trastevere I would suggest public transport.
Rome's metro has a lot of limitations (since you can't just dig around freely in a history-rich town), but there are stops near the major attractions.
In other cases, you can use a bus or a tram. You can get tickets from metro stations, news-stand, or convenience stores. Make sure you validate your ticket (in a machine) inside the bus/tram.
The hop-on hop-off bus is also a good option.
More about Rome's public transport
See Also: How to Spend the Winter in Morocco
What to do in December in Rome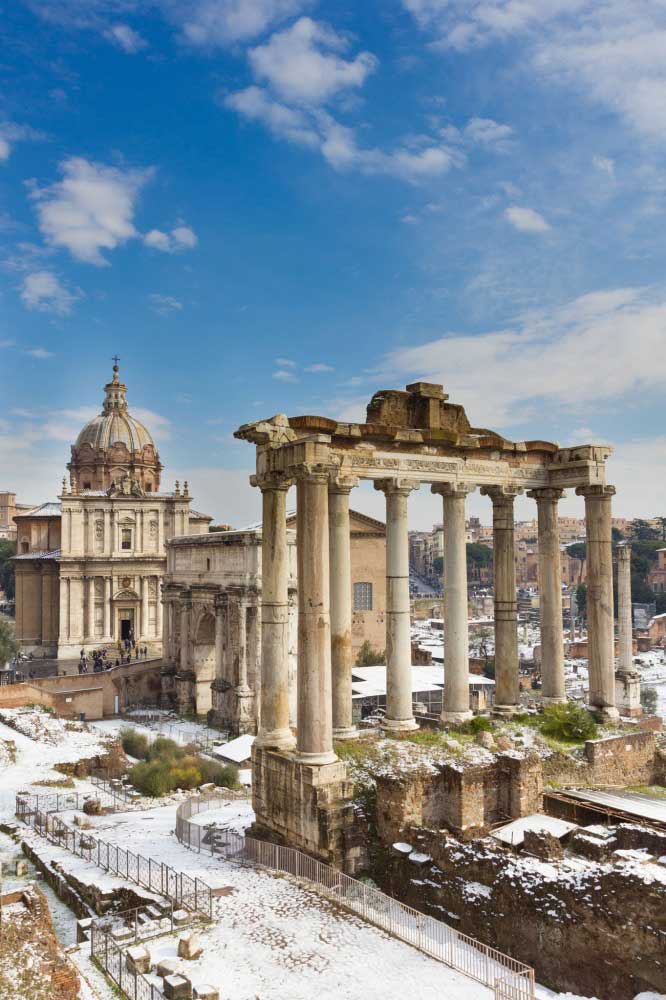 I'm sure you're aware that Rome has a lot to offer. I have a way more detailed Roman guide that will give you info about all city attractions, their ticket price, working hours, etc., that I strongly suggest checking out before making your travel plans.
Here are the most notable December attractions: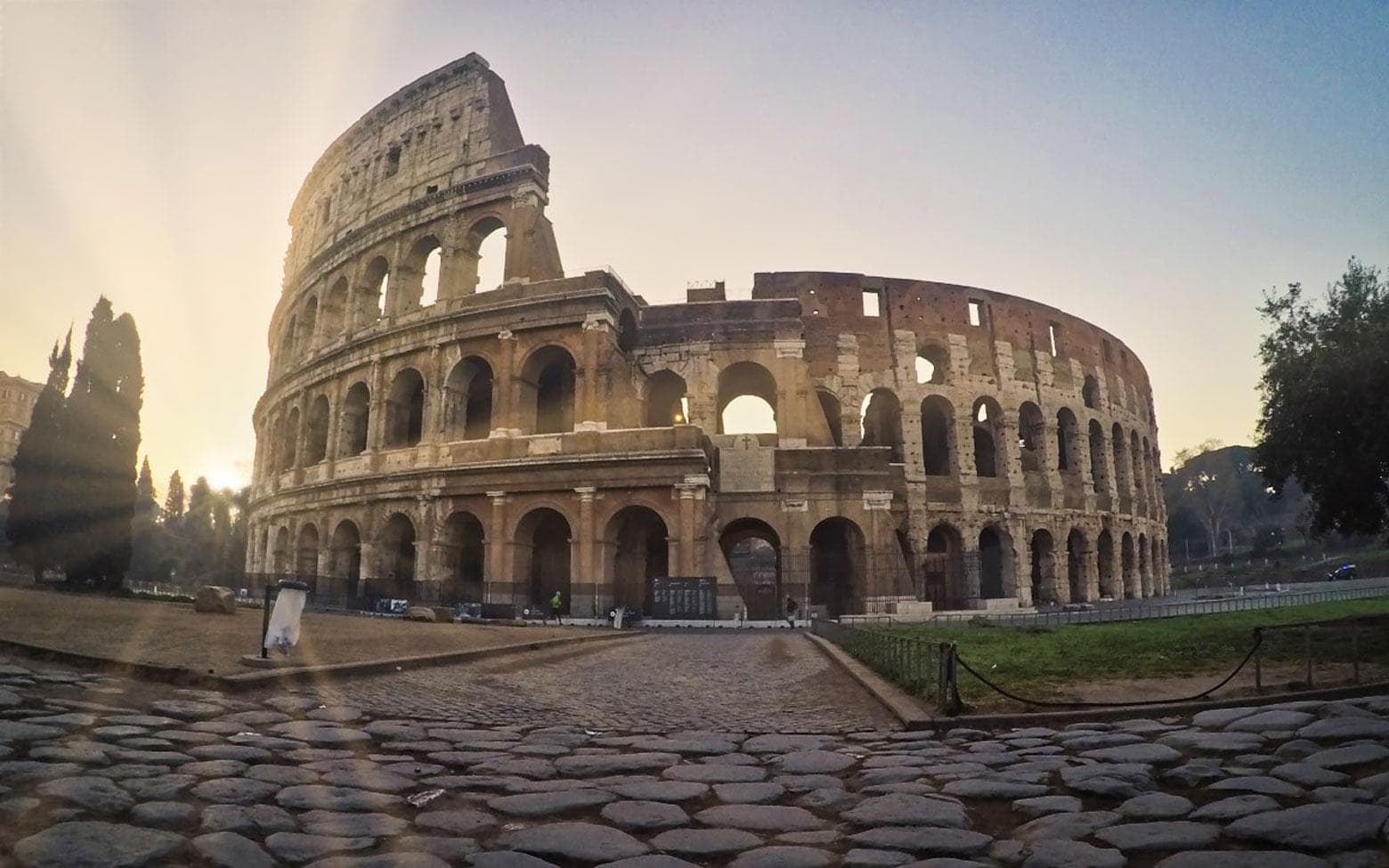 No matter the season, the Colosseum is a must-visit. Chilly weather, hot weather, rainy weather – it doesn't matter. The Colosseum ticket is also good for the neighboring Roman Forum, although the Forum is skippable if the weather is bad. Speaking of tickets, I suggest getting an online ticket to guarantee a timeslot and save yourself at least one waiting line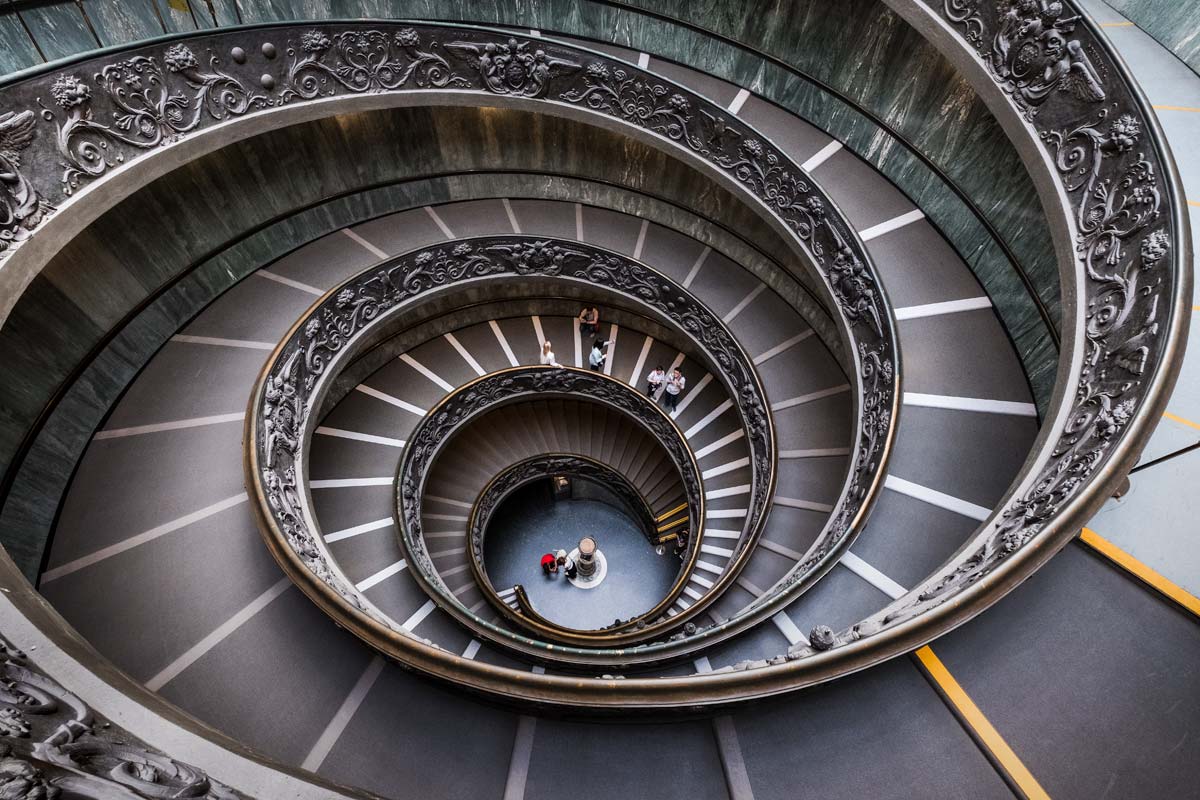 The Vatican Museums are a top attraction year round but especially good in December. Chilly weather is no issue, and you get to explore Pope's apartments and all kinds of marvels relatively alone (if you pick a good timeslot). The Sistine Chapel is also way more exciting when not shared with a few hundred other tourists. Other Roman museums worth checking out are the Capitoline Museums and Villa Borghese.
Yes, Rome has Christmas markets too! Of course, they are not the same as the ones in Prague or Germany, but they are still quite lovely. The biggest one is on Piazza Navona, but other city spots host mini Christmas markets, such as the Spanish Steps (Piazza di Spagna) and Piazza Mazzini.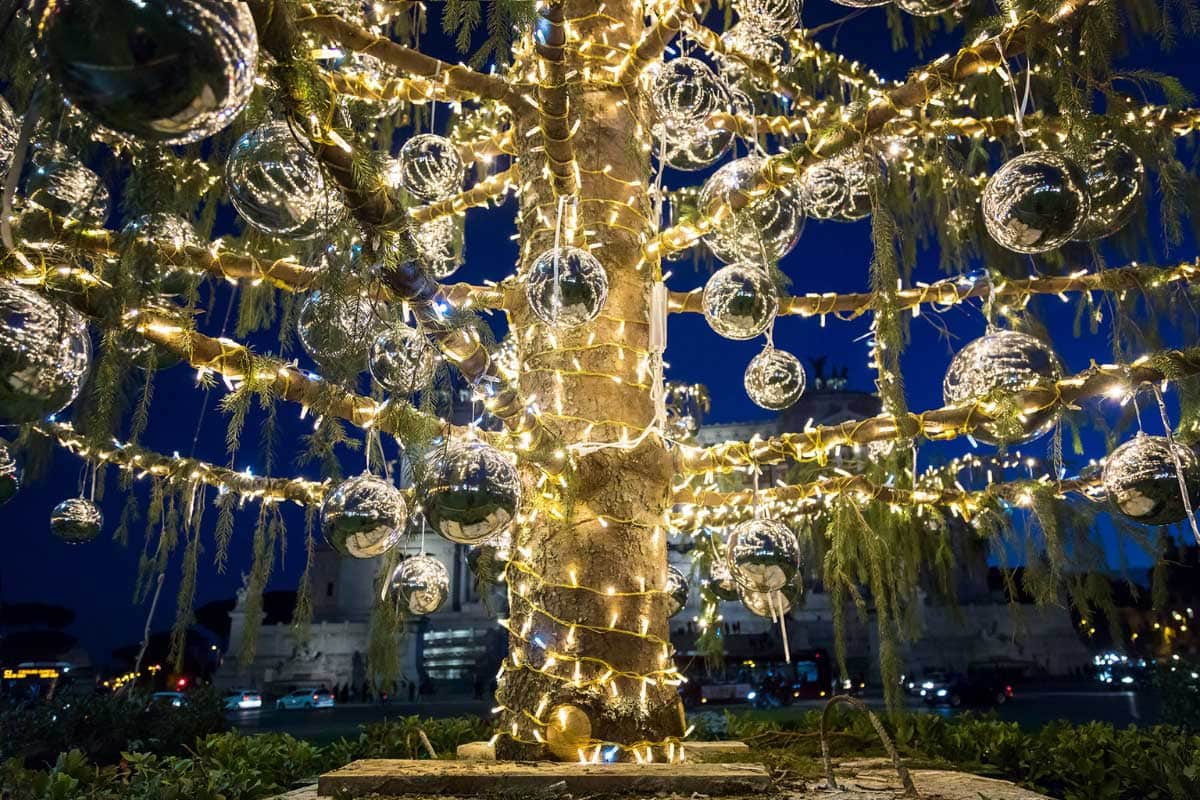 Rome in December is full of events. The ones you should consider visiting are: the Pope changing Mary's wreath at Piazza Mignanelli on December 8, the Immacolata, tree lightings in Piazza Venezia and Saint Peter's Square, and the Menorah lighting in Piazza Barberini on the 8 nights of Hanukkah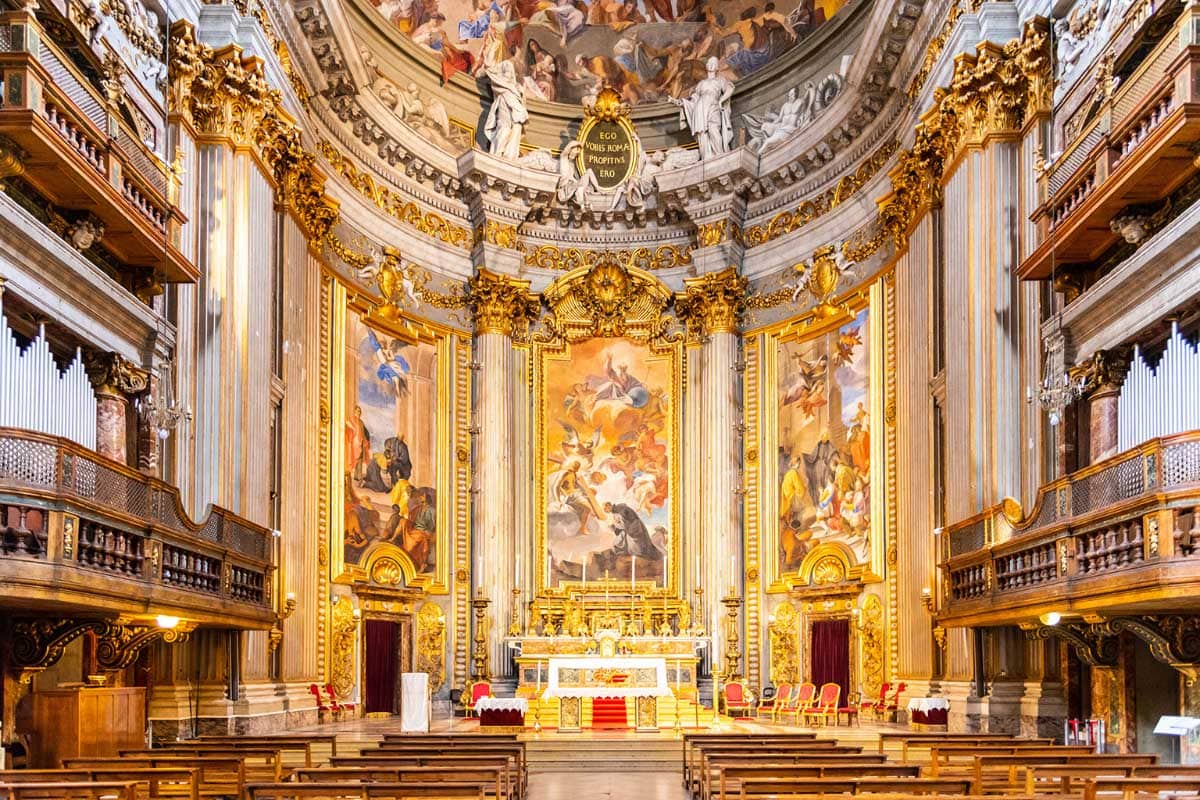 Rome has approximately 900 public churches, all of which are extra special around the festive season. Decorations, choirs, events, all you can think of. The most famous of them all is Vatican City's St.Peter's Basilica, of course. No matter what you do, you shouldn't skip it.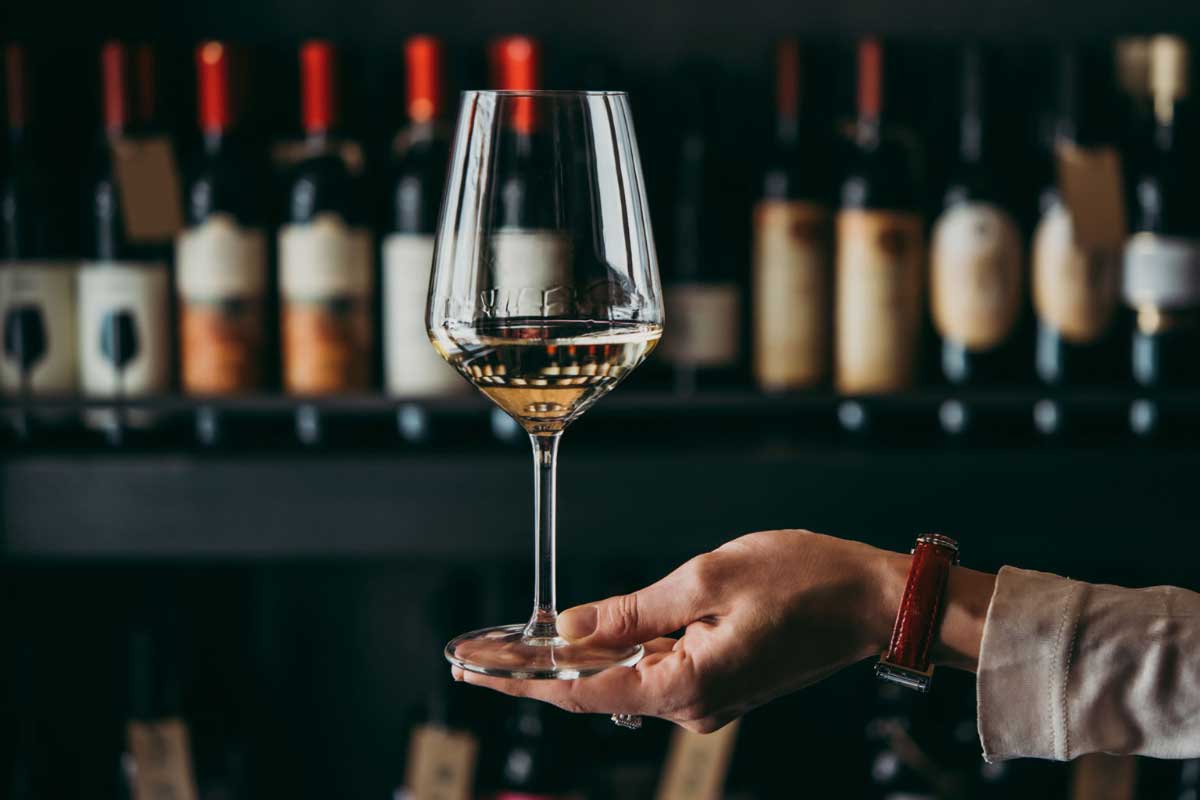 Since the weather is too cold for dining outside, in December, most locals transfer into enotecas. The traditional Roman wine bars offer a cozy atmosphere to warm up and have an incredible evening.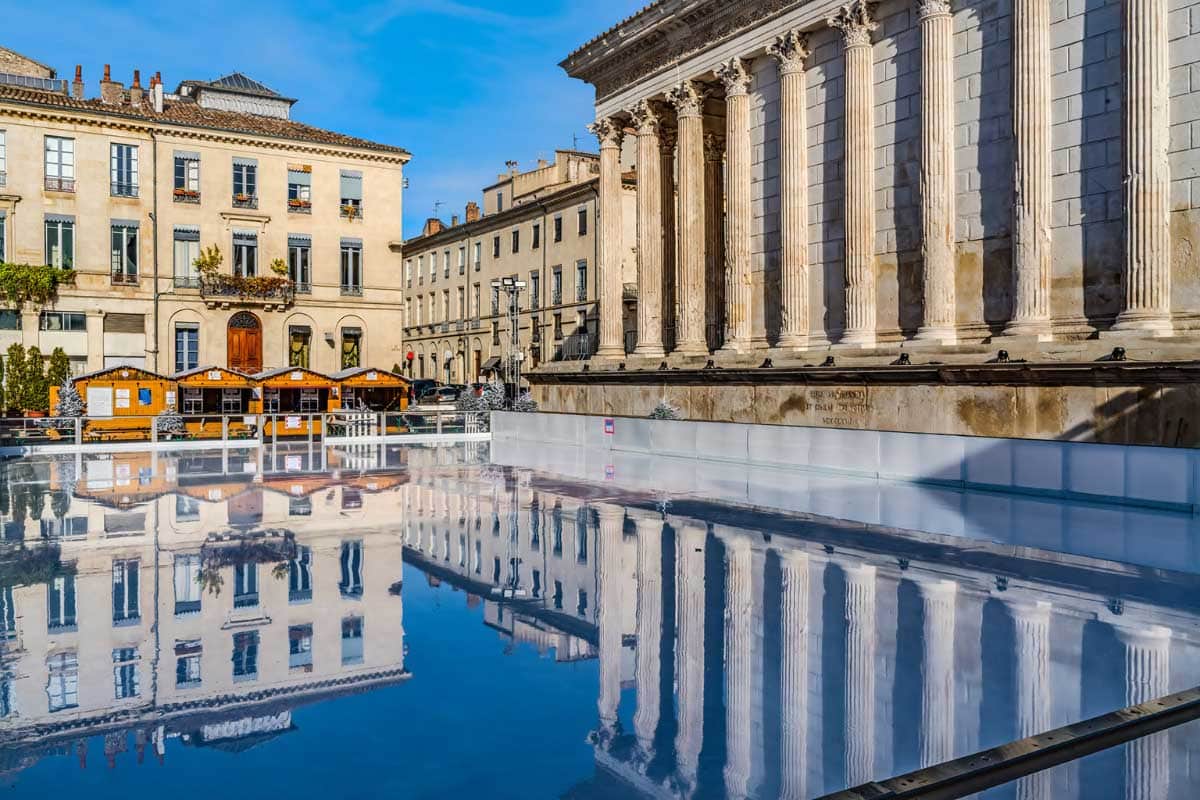 Public ice rinks are always a wonderful December treat. Rome has plenty of options, the most famous being Auditorium Parco della Musica Ice Skating and Galleria Porta di Roma.
More about Rome's Ice rinks
See Also: What is Barcelona like in December
December in Rome FAQ
Is December a good time to visit Rome?
Although the weather is not perfect, December is a fantastic month to visit Rome.
Is Rome cold in December?
The temperatures in Rome in December are between 3°C/5°C (37°F/41°F) and 12°C/15°C (53°F/59°F). The weather is quite chilly and windy alongside the Arno River. Make sure you pack plenty of layers and a scarf.
Is it sunny in Rome in December?
December is not Rome's sunniest month. There are approximately 3 sunshine hours a day.
How safe is Rome?
Rome is quite a safe city, ranking 315th on the safety rating. Wait, what? That sounds exceptionally unsafe. Well, the capital of Italy is so much down the list, primarily because of petty theft. Attracting around 10 million tourists a year, you can imagine the amount of pickpocketing in Rome. Stay vigilant in public transport and around the major tourist highlights, and you will be ok.
Is Rome expensive to visit?
Rome is a city that can be enjoyed on any budget. There are plenty of high-end restaurants and luxury hotels, but there is also amazing street food and inexpensive hostels and BnBs. Navigating the city won't cost you much, and most attractions are reasonably priced.
Here are some average Roman prices
That's all from me, I hope you have a great December in Rome.
————————————
If you haven't planned your trip there yet, find out how I plan my trips!
————————————
I have 48 bucket list ideas for Italy. See my impossible bucket list of 1700+ adventures!

Is Rome on your bucket list?
---
Some of the above are affiliate links and I will earn a percentage of the sale if you purchase through them at no extra cost to you. This helps keep my site running – so thanks in advance for your support!