You're considering spending this December in Berlin, and you wonder if it's a good idea? You found the right place to answer this question. Visiting Berlin in December is not only a good idea, but it's a great one!
While European cities are not known to be winter destinations, Germany's capital is home to some of the best Christmas markets on the planet, therefore a wonderful place to charge yourself with holiday cheers.
While in this post, I'll make sure you get all the vital info you need to enjoy a fantastic trip; you should also check my detailed Berlin itinerary guide to be sure you know all there is to know about the city.
Are you ready to explore Christmas Berlin in all of its glory?
Let's go!
Berlin's weather in December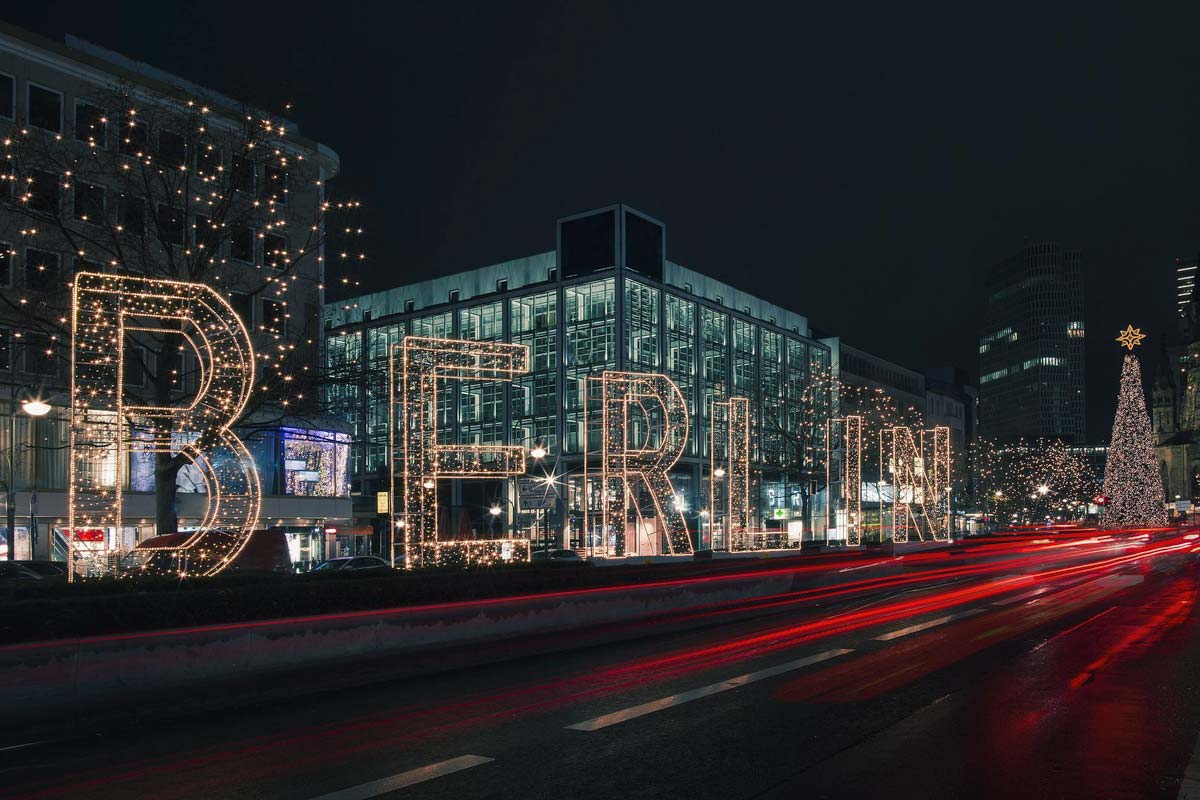 I'll be honest here, the weather in Berlin in December is not awesome. Actually is the opposite of awesome. It's cold, it's gloomy, and there's no snow. The high temperatures in December are around 3°C (37°F) while the low ones are approximate -1°C (30°F).
You get only 1 (!) hour of sunshine a day and around 16 days of rain per month. Sadly most of the time, it's not raining snow, but rain, so you can't even enjoy a winter wonderland scenery.
And here's your first tip: if you visit Berlin in December, ensure you get a raincoat and waterproof shoes.
See the exact weather for your dates
Advantages of spending December in Berlin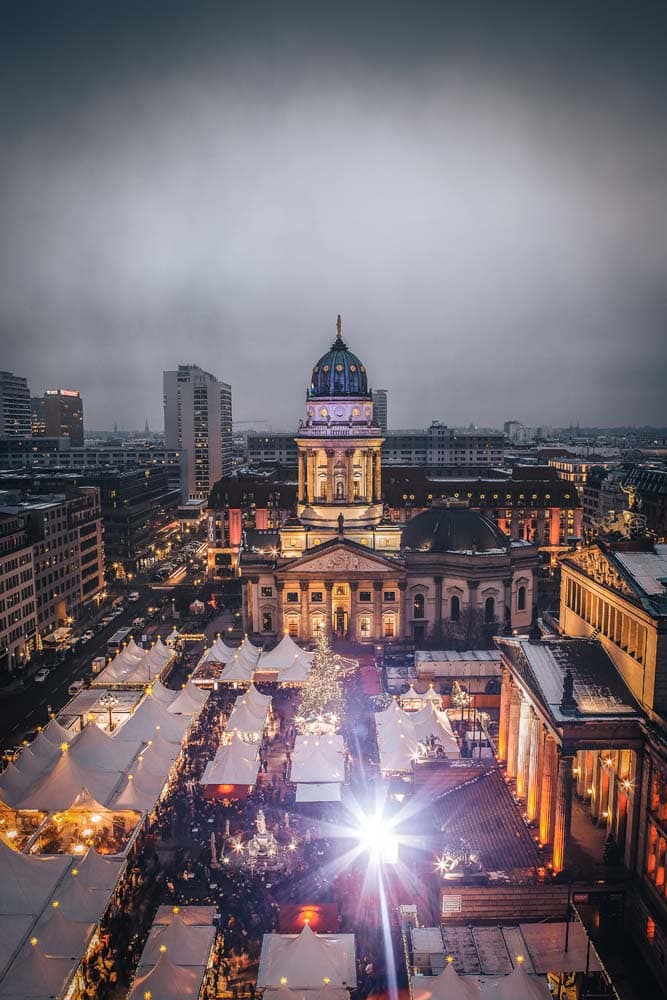 Ok, if the weather sucks so much, how come visiting Berlin in December is a good idea? Here's why:
Christmas markets
Although you can find them all around the world today, the Christmas markets are a German medieval tradition; sooo it's only logical the best ones are located there. Berlin is home to a few of them, and they are more than enough to compensate for the weather.
Lower prices
If you visit in the first three weeks of December, you'll get some of the cheapest accommodation prices of the year. So yes, visiting off-season has its perks.
Fewer crowds
Another perk of visiting off-season is that you don't have to fight with hordes of people around the landmarks. December gives a way more relaxed vibe than July so that you can enjoy some of the best German attractions in peace.
Party
If you want to end the year with a bang, Berlin is one of Europe's most famous party destinations (no wonder it's featured in my party Euro itinerary). You can be sure that the parties in December are truly wild!
Disadvantages of spending December in Berlin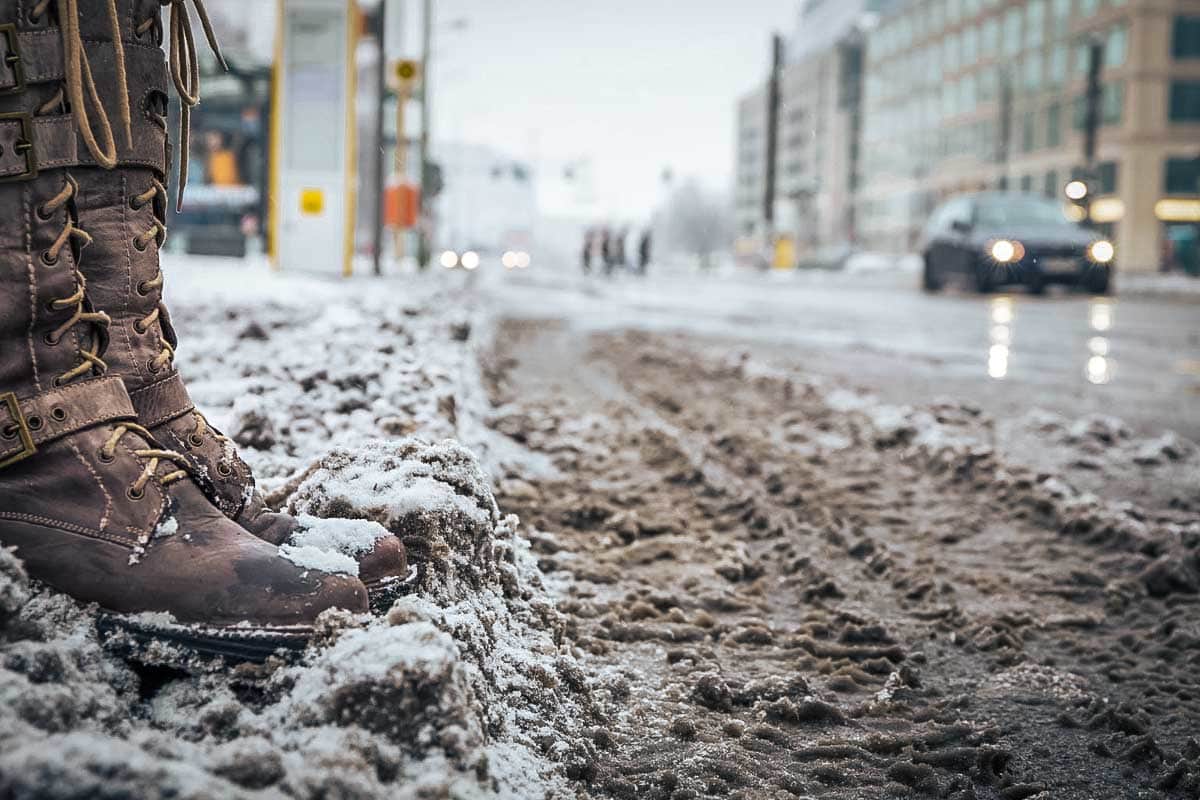 Of course, to have a clear picture, you need to know all the minuses of Berlin in December too. Nothing is perfect, so here they are:
It's cold
Yes, I already mentioned that the weather sucks, but since this is the most significant disadvantage, I'll repeat it. It's too cold, so you can't explore the city comfortably on foot, a big minus for a nice, walkable city like Berlin. Also, the days are way shorter, giving you less daylight to burn, and there's plenty of rain.
Bigger baggage
That's a minus for all winter destinations. While traveling in the summer, you can easily pack a week of clothes in your carry-on, in December, you need to buy bigger airplane baggage to stuff all your bulky clothes in.
Holidays
How are the holidays a disadvantage? Well, if you plan to travel in the last week of December, your flights will be expensive, your hotel will be expensive, some attractions won't work (the working ones will be expensive), and you'll have to fight huge tourist hordes. While most of December offers awesome travel perks, the last week of the month is completely the opposite.
See Also: How to spend 2 days in Munich
Getting around Berlin in December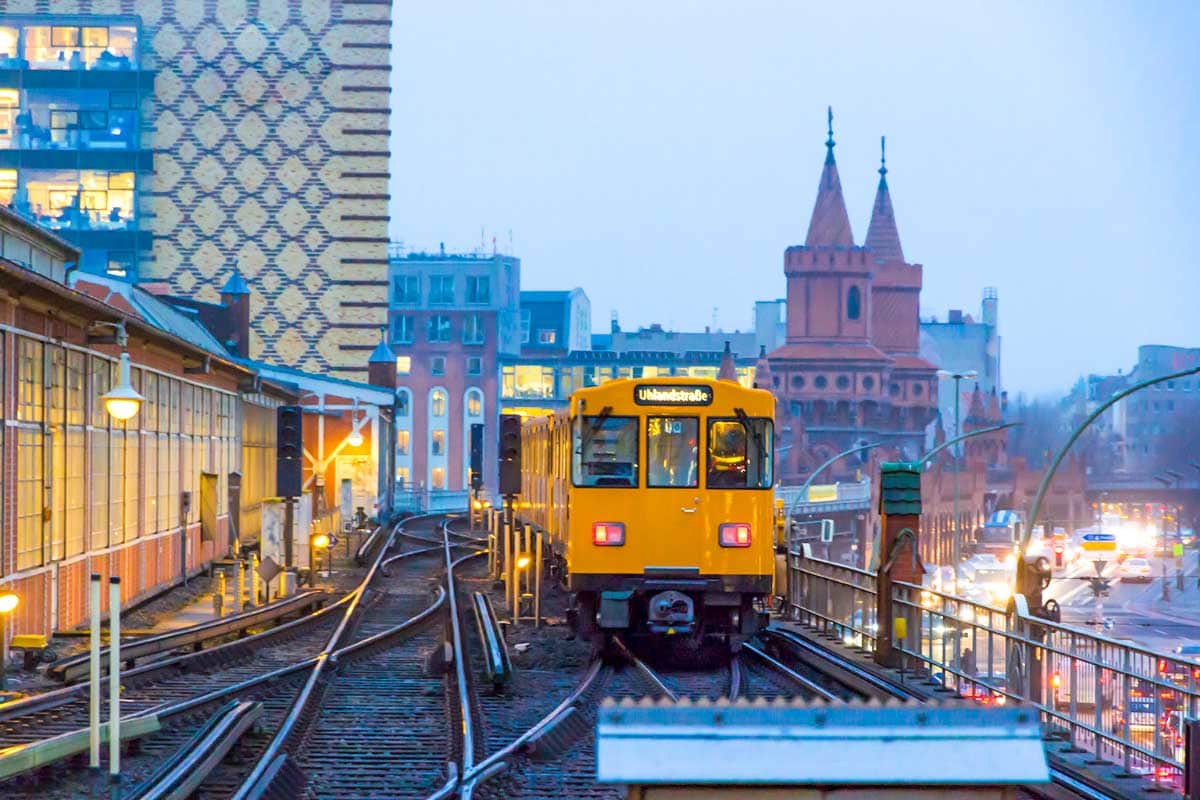 If this were any other season, I would've said – walk everywhere. Or rent a bike. Berlin is just perfect for both of these options.
Berlin in the winter, though – a different story. Exploring the city in freezing temperatures is no fun at all, so you'll have to use Berlin's well-developed public transport system.
Germany's capital can offer you S-Bahn (yellow and red trains that run primarily above the ground), U-Bahn (yellow trains running under the ground), buses, and trams. Unfortunately, getting the right ticket for them is a bit complicated.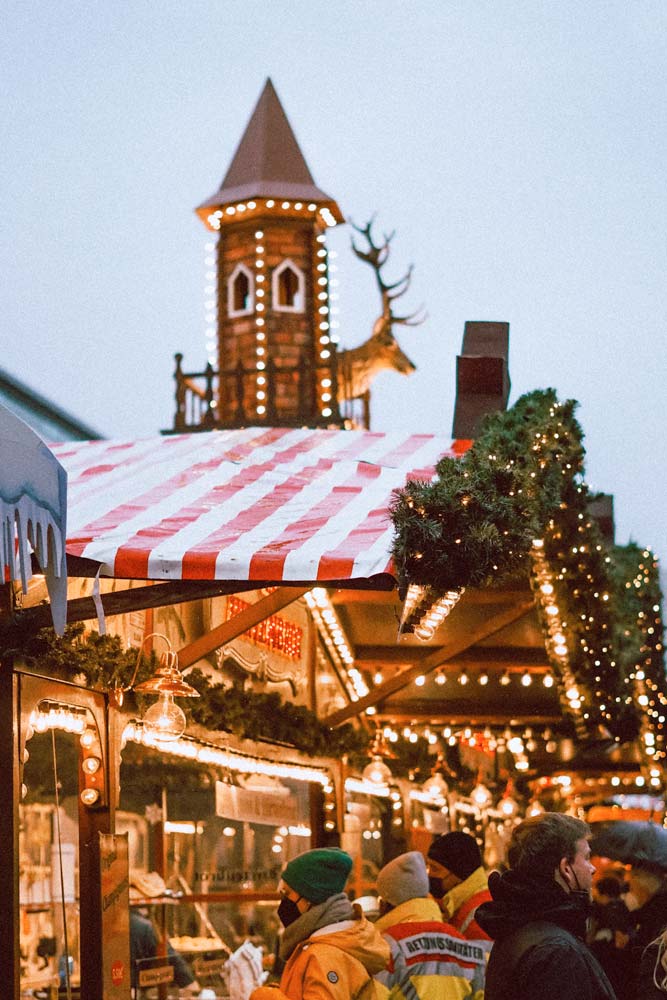 The city is divided into A, B, and C zones, A being the center part (everything inside the ring and the ring itself), B – everything outside the ring until you reach the Berlin/Brandenburg border, and C – everything that surrounds Berlin. Most of the time, you'll need a zone A ticket.
There are a few different ticket options:
The single ticket is time-bounded. It costs 3 EUR and gives you 2 hours of transportation, and it doesn't matter the type. You can also switch trains, buses, and trams as many times as you want. Single tickets are also sold in packs of four for 9.40 EUR.

The short ticket gives you only 20 minutes of travel time or three stops of U-bahn/S-Bahn, or 6 stops of bus/tram. Changes are not permitted. It doesn't sound like a nice offer, but since it costs only 2 EUR, it's perfect for short trips.

The daily ticket costs 8.80 EUR and gives you 24 hours of travel. Remember, it's 24 hours from the time you validate your ticket, not from the moment you bought it.

The group ticket gives you 24hrs of travel for a party of up to 5 people. Like the previous one, the clock starts ticking down from the moment of validation.

The weekly ticket is, as you probably already guessed, a ticket that covers all your journeys for a week. It costs 36 EUR.

The Berlin City Card is also a good option since it not only covers all public transport but also gives you discounts on most of Berlin's attractions. In most cases than not, it saves money. Check the latest price here.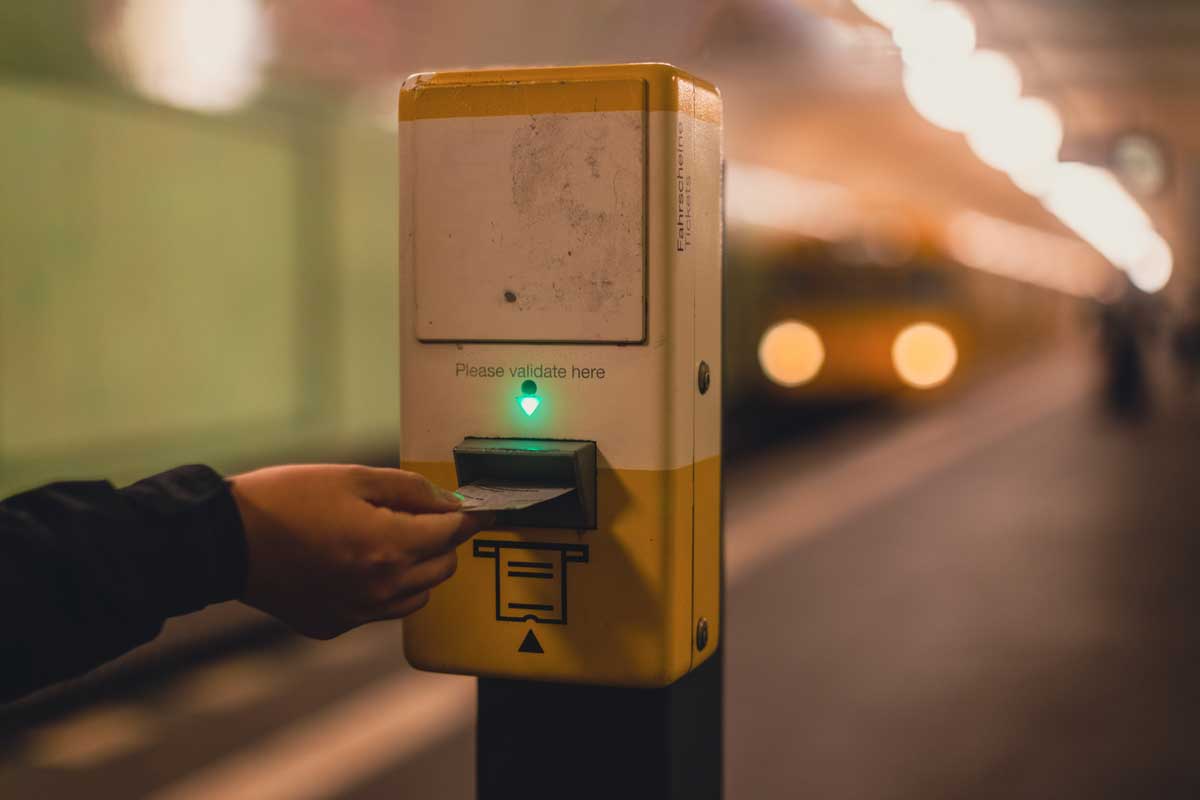 Important – you can buy tickets from machines found in all U/S-Bahn stations. Trams have a machine inside them while for the buses you purchase tickets from the drivers. All tickets need to be validated to be, well, valid. Validating machines are located on the U/S-Bahn stations and inside the buses/trams. Fines are 60 EUR, so better make sure you validate your ticket every time.
You can double-check all prices here.
See Also: Munich in December: All you need to know
Berlin's Christmas markets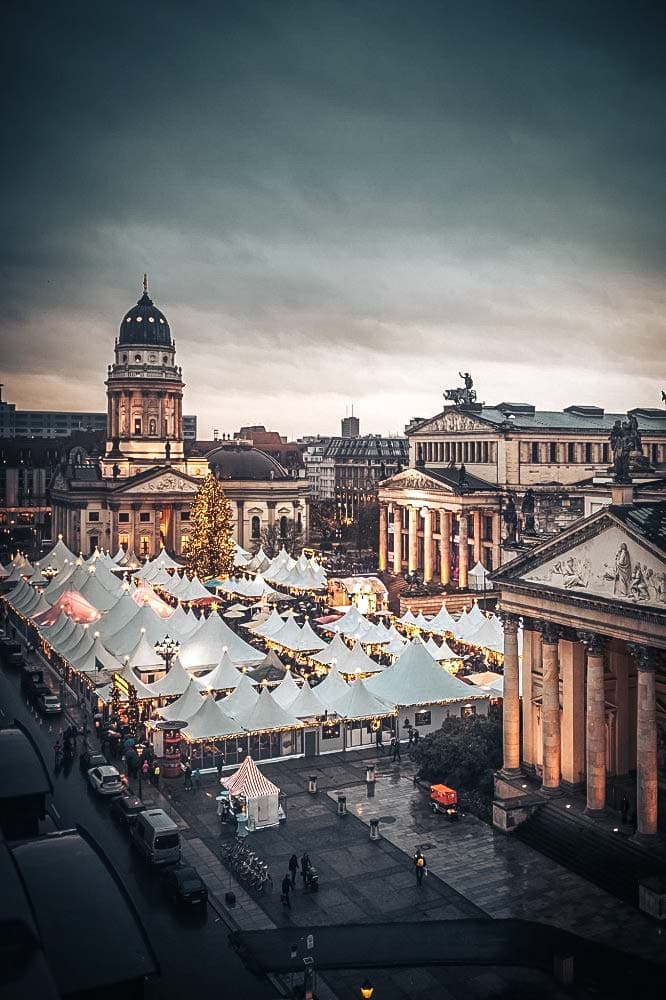 It's time for the main reason to spend your December in Berlin. That's right – the Christmas markets! Once used for holiday preparation, today, the Christmas markets are venues dedicated much more to family fun than practical buys. Here are the best Christmas markets in Berlin:
Gendarmenmarkt
Situated in the city's center, WeihnachtsZauber Gendarmenmarkt (I dare you to say that out loud) is the prime Berlin Christmas market. Framed by two twin churches and the city's concert hall, Gendarmenmarkt offers hand-made souvenirs, artisan decorations, hot beverages, a giant Christmas tree, and a live choir. The market continues all the way to New Year's Eve, ending literally with a bang (a massive fireworks show).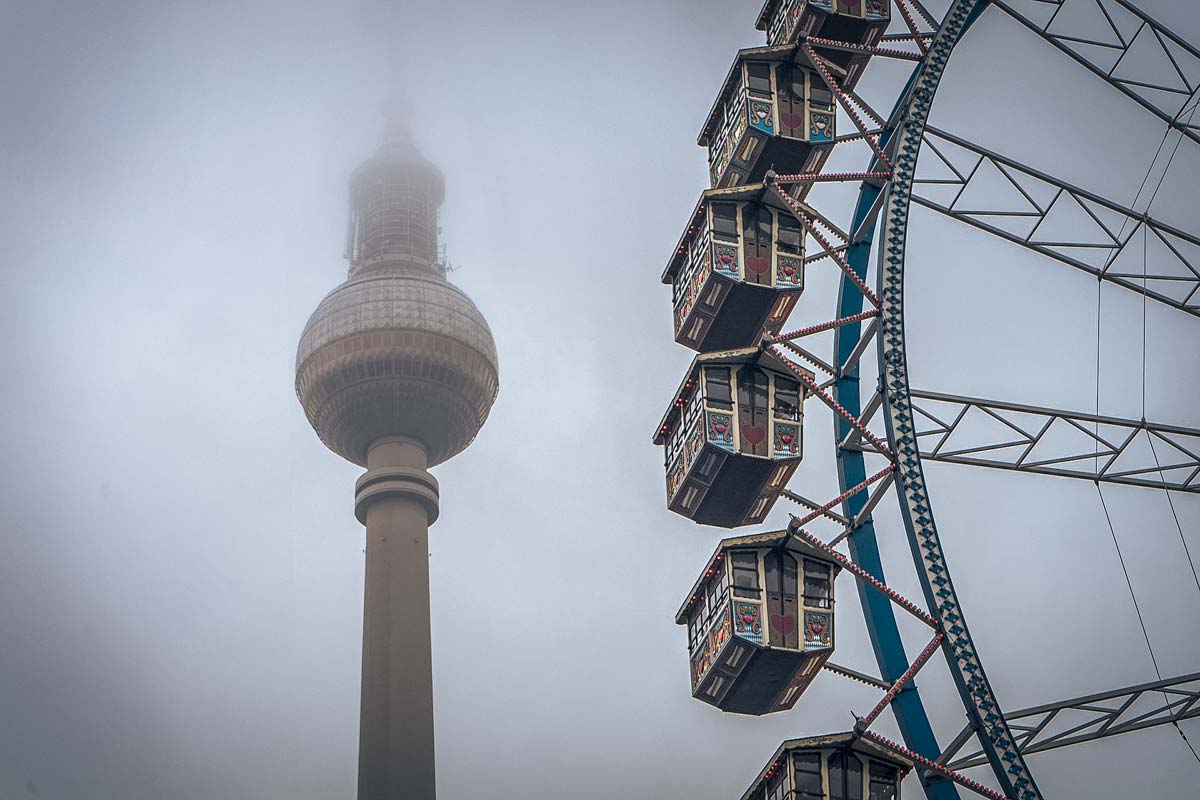 Alexanderplatz Christmas Market
Set under Berlin's famous TV tower, the Alexanderplatz Christmas market allows you to do some gift shopping in the best holiday atmosphere possible. This gigantic market features an ice rink, a Santa Claus party house, and a Christmas Pyramid.
Kaiser Wilhelm Memorial Church Christmas Market
Situated right next to the famous church, this Christmas market features more than 170 stalls with Christmas ornaments and souvenirs. That's right, 170! It's one of the emblematic and most visited Christmas markets in town and definitely a good reason to visit Berlin in December.
Charlottenburg Palace's Christmas Market
Charlottenburg Palace is a top Berlin attraction in most seasons but a must-see in December. Combining the beauty of the 18th-century palace with a Christmas market truly teleports you inside a Christmas carol. Instead of ornaments, this market emphasizes more on food. With more than 200 vendors offering holiday dishes from all around the world, Charlottenburg's Christmas market is a great place to visit with your loved one.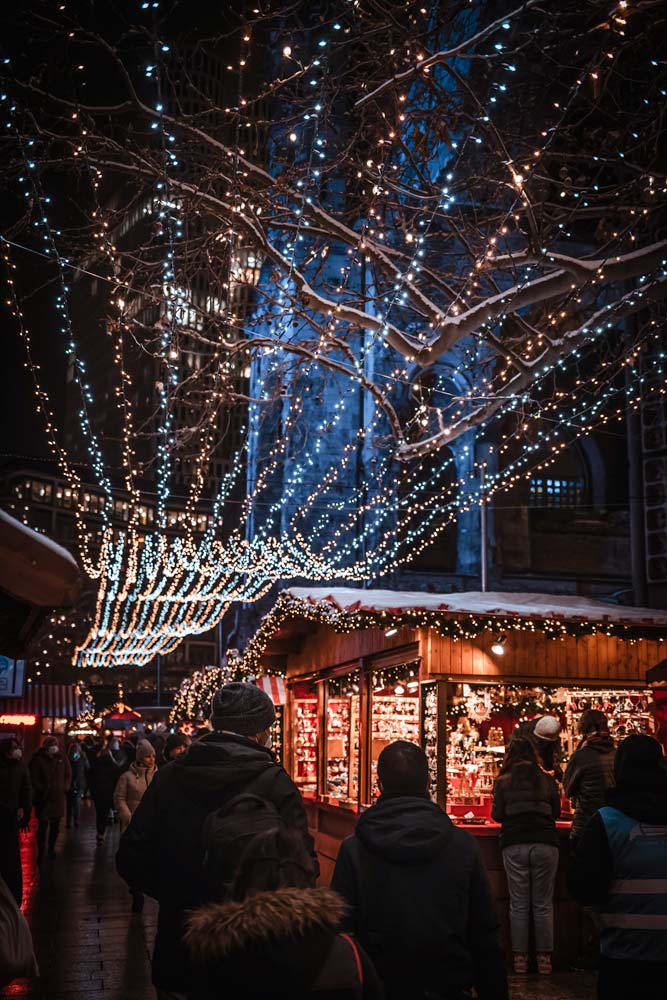 Berliner Weihnachtszeit at Roten Rathaus
Located on the square next to the City Hall (Rotes Rathaus), this Christmas market has a lovely medieval theme. From beers in clay mugs to all kinds of old-school german treats, everything here is from another time – everything except the giant Ferris Wheel and the ice rink, of course.
Spandau Christmas Market
While not precisely in the city, the Spandau (located in Spandau – a Berlin suburb) Christmas market can't be left out since, well, it's the biggest Christmas market in Berlin. With more than 400 stalls on weekends, you're guaranteed to find all you need to prepare for the holidays.
The Nordic Christmas Market
There are around 80 Christmas markets in Berlin, but the last one I'll mention is the Lucia Weihnachtsmark. Named after the Scandinavian goddess of light, this unique Christmas market offers all kinds of Nordic food and beverages and a bit more different Christmas vibe than the others.
See Also: All About Germany's Fairytale Castle
Other things to do in Berlin in the winter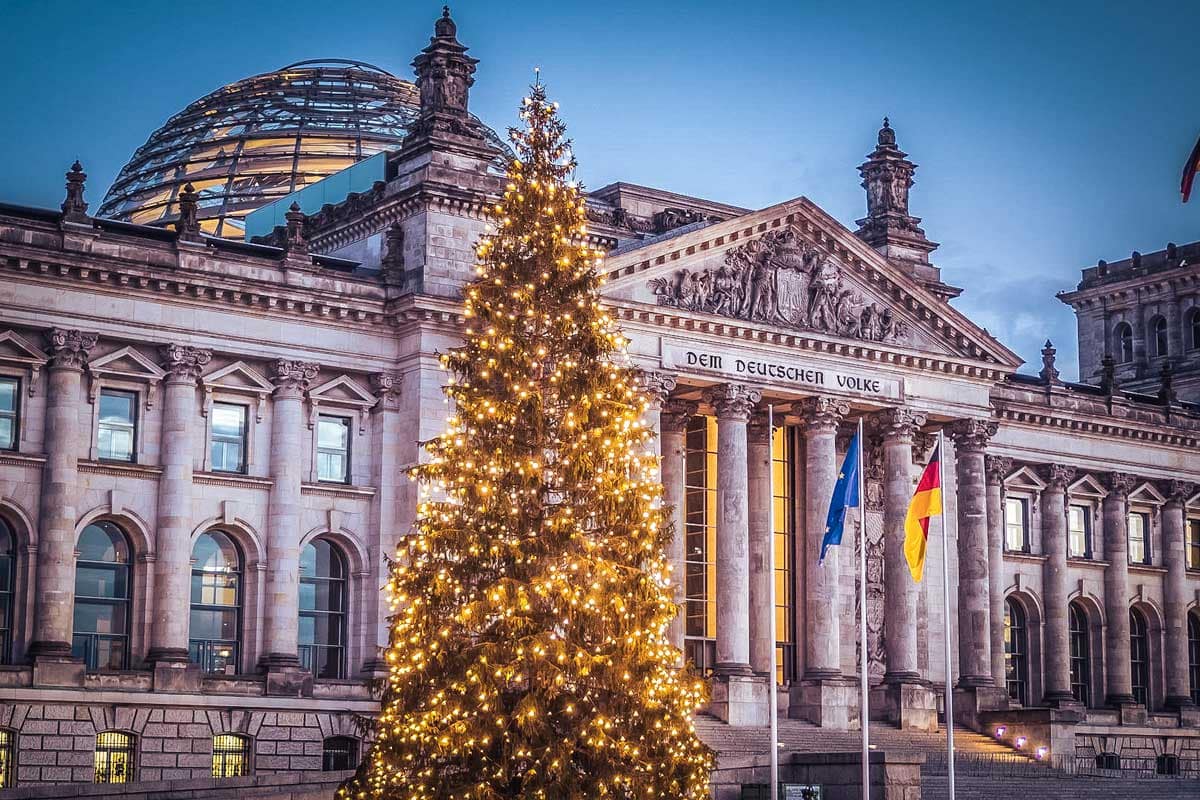 Of course, there are plenty of things to do in December in Berlin besides the Christmas markets. Here are my favorites:
Check out the museums
Berlin is home to a plethora of fantastic museums. Make your way to the UNESCO-recognized museum island and explore The Pergamon Museum, the Bode Museum, the Neues Museum, the Alte Nationalgalerie, or the Altes Museum. Cold and gloomy weather, who cares?
Visit the Reichstag
This one is a must-do no matter what season you visit Berlin. The country's parliament is open for visitation, and unlike most boring parliaments, Germany's one offers a lot of panoramic views and a modern glass interior. Just make sure you book a timeslot in advance.
Go on a trabi trip
Trabis (short of Trabant) were the most used cars in soviet East Germany. Today they are one of Berlin's symbols and a great way to explore the city's highlights in style. I hope they have some heating, though. Check the latest price here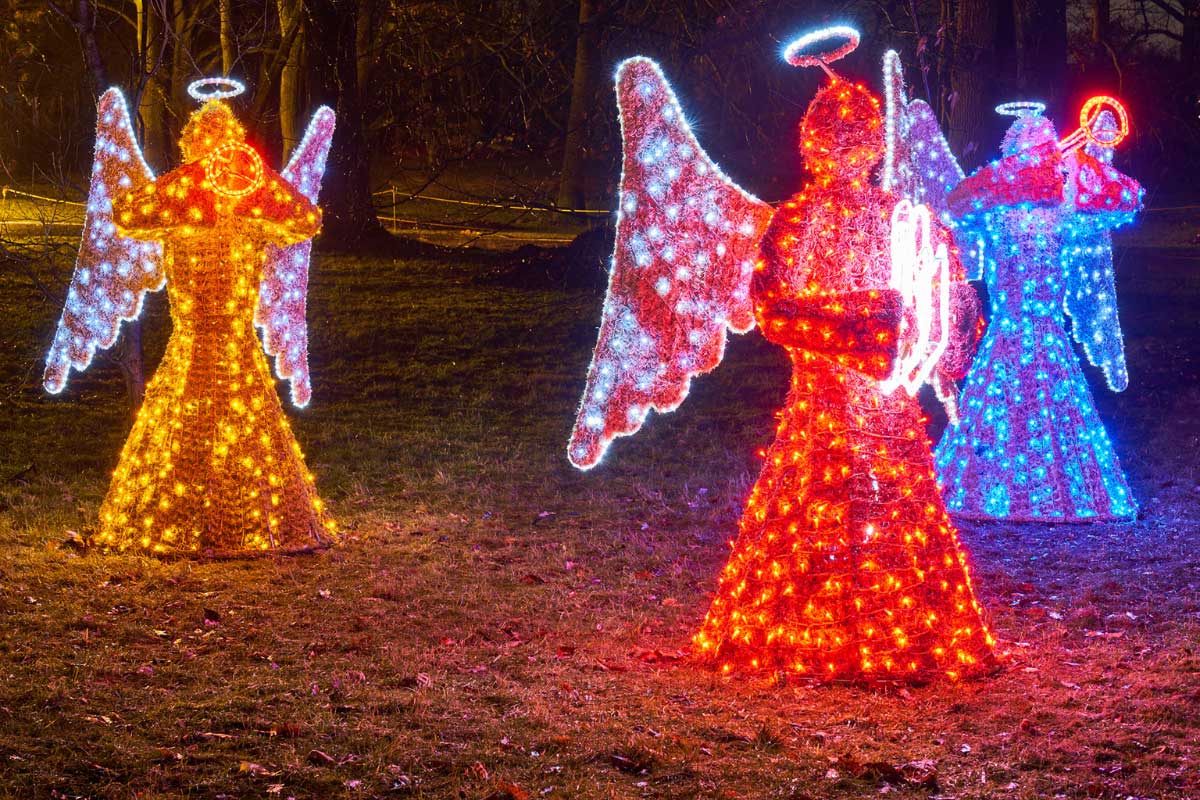 Check out the Botanical Garden
One of the best things to do in December in Berlin is to visit the Botanical Garden. How come? Because in December, the garden transforms into a glittering fairytale that leads you on a Christmas adventure along a 2km-long circular trail. One of the best family activities in Berlin for sure.
Stuff yourself with german food and beer
German food may not be world-renounced, but since it's quite heavy, it works perfectly for the winter months. Stuff yourself with breaded meat and potatoes alongside some pretzels, and wash it all down with (this time world-famous) beer.
Visit a Christmas show
Berlin is one of the European behemoths of culture, so there are plenty of shows all year round, but things get really out of hand during the Christmas holidays. Check out the shows you can enjoy this December in Berlin.
That's all from me, I hope you have a magical December in Berlin.
————————————
If you haven't planned your trip there yet, find out how I plan my trips!
————————————
I have 24 bucket list ideas for Germany. See my impossible bucket list of 1700+ adventures!

Is Berlin on your bucket list?
---
Some of the above are affiliate links and I will earn a percentage of the sale if you purchase through them at no extra cost to you. This helps keep my site running – so thanks in advance for your support!