If you tell your friends you're planning to visit Istanbul in December, you'll see a lot of raised eyebrows. I mean, visiting a colossal megapolis during the winter does not scream a great idea, doesn't it?
Especially a Muslim one that does not celebrate Christmas.
Well, talk to the same raised eyebrows when you return to let them know how awesome your trip was. Yes, spending December in Istanbul may sound like a weird idea, but in reality, it's a recipe for a great trip. You want me to tell you more about it now, don't you?
Let's go!
Weather in Istanbul in December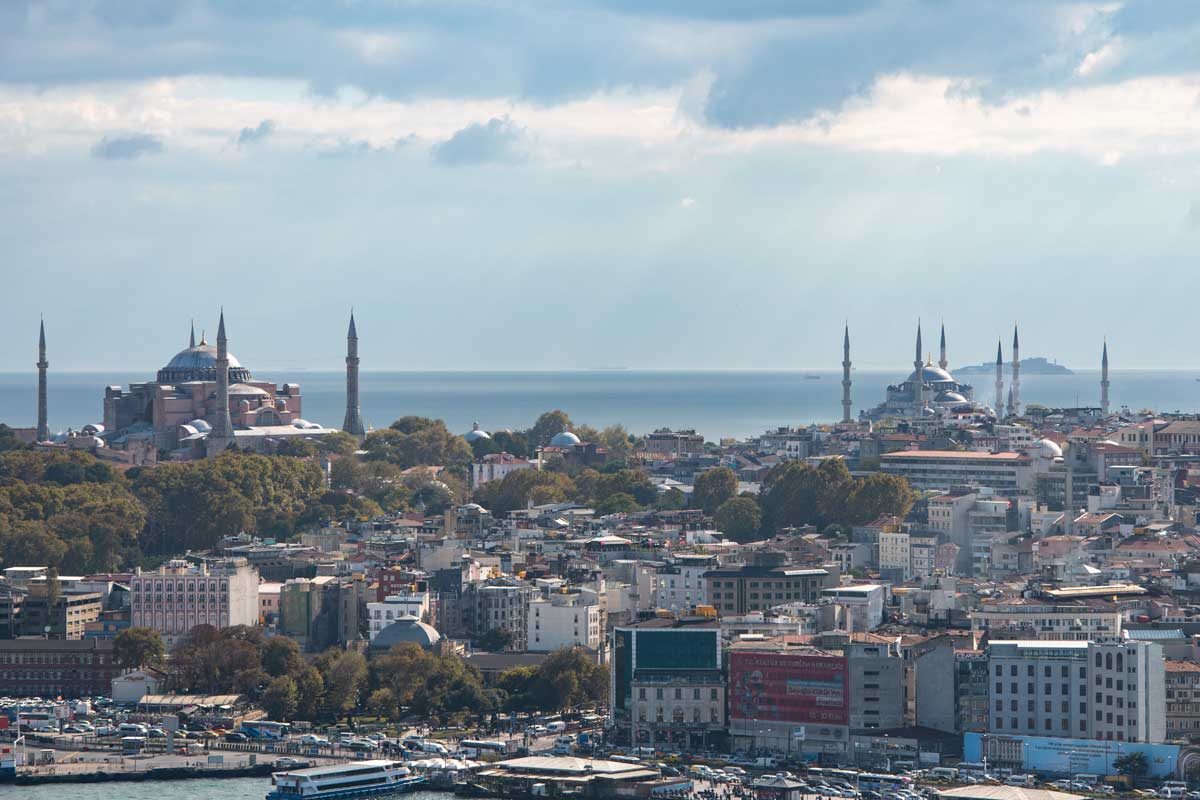 Your December in Istanbul won't be remembered for the great weather. No, sir. The daily maximum temperatures are around 10°C/ 50°F which goes down to 6°C/43°F during the night. There are only 3 hours of sunshine a day and approximately 17 rainy days.
As you see, Istanbul's December weather is nothing extreme but annoying enough to mess with your plans. So make sure you've packed warm clothes, a scarf, and an umbrella (you can easily get them on the spot too).
More about Istanbul's weather
See Also: Should you visit Dubai during the winter
Pros of Spending December in Istanbul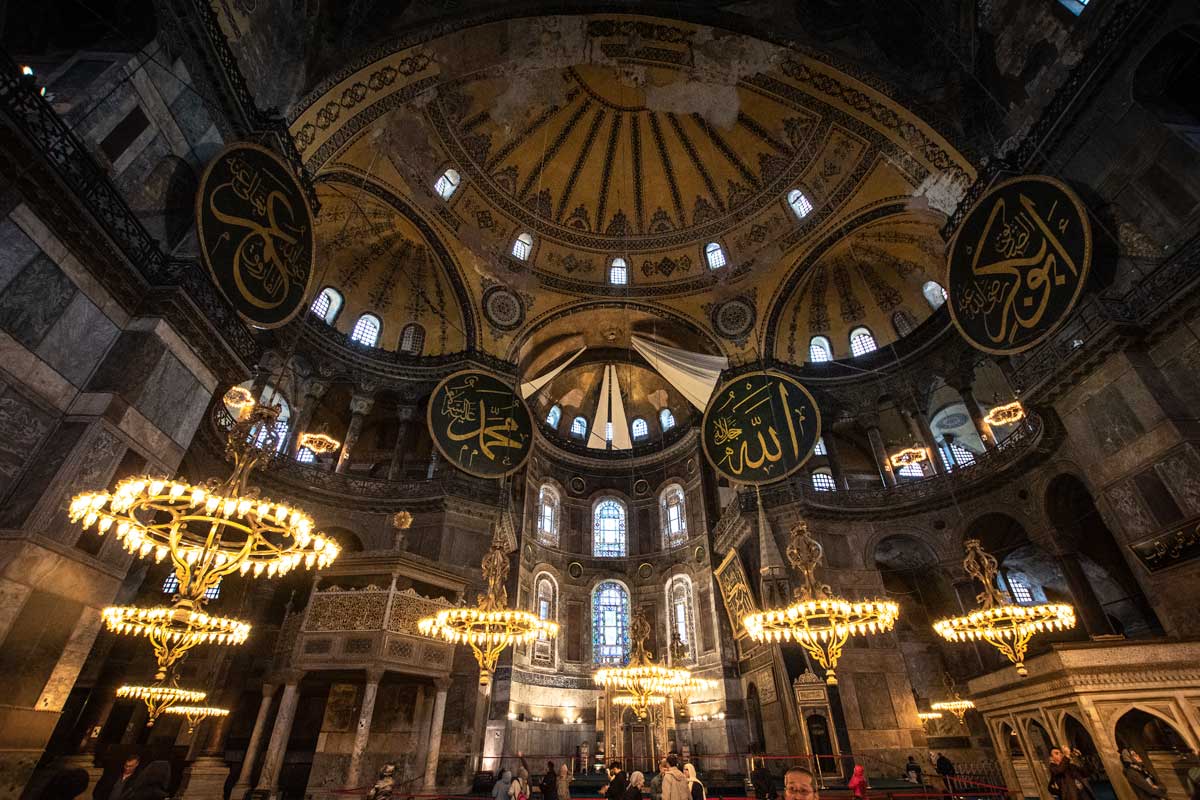 Ok, the weather is not that good, but I promised a good trip, didn't I? Here are the reasons why Istanbul in December is a great idea:
Shorter lines
Istanbul is the third-most-visited city in Europe, with an average of 15 million tourists annually. A lot of the attractions open pretty late, meaning the tourist groups are hard to overtake. Thankfully December is not the most touristy month, so you won't have to wait for hours in line.
Inexpensive
In recent years Turkey has become a pretty inexpensive country to visit. Well, in December everything is even cheaper. From tours to hotels, nothing beats the winter prices.
Cozy
Calling a 16 million-people city cozy is insane, but believe it or not, this is the most accurate description of Istanbul in December. A big reason for that is the countless cute cafes. Traditional Turkish cafes, modern cafes, Instagram cafes, restaurant cafes, rooftop cafes, whatever your heart desires, Istanbul has it, and December is one of the best months to enjoy them.
Indoor attractions
The weather may suck, but most of the time, you won't care cause the majority of Istanbul's attractions are indoors. From mystical mosques to lavish palaces, does the weather really matter if you're always inside?
Cons of Spending December in Istanbul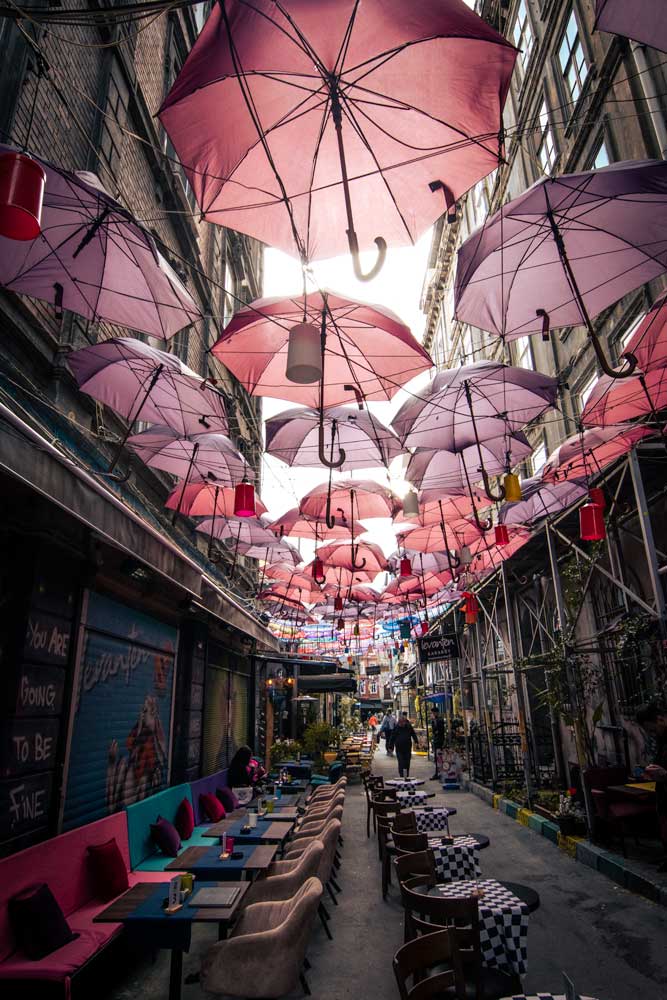 Of course, not everything is perfect in Istanbul in December. Since I want you to have a clear picture, here are the worst things about the city during the last month of the year:
Gloomy weather
We already discussed this, but since it's the biggest downside, I can't fail to mention it. December weather is chilly, and it rains a lot making it quite uncomfortable to get from one place to the other.
No Christmas or snow
Turkey is a Muslim state, and there are no mass Christmas celebrations or Christmas markets. Local vendors are aware of the festive season, though, so you can find plenty of Christmas wholesale and shows. Since the weather is not that cold, the chances of snowing in Istanbul in December are slim, so if you're looking for a postcard-like snowy Christmas, this is not our place.
Short days
Istanbul is a huge city full of attractions, and the 10 hours of daylight may not be enough. Also, if you're looking for a nice people-free photo of the main attractions (something you can do only at sunrise), you're out of luck. The dawn is around 7:30 AM, and there are plenty of people everywhere.
See Also: How to Spend the Winter in Morocco
How to get Around Istanbul in December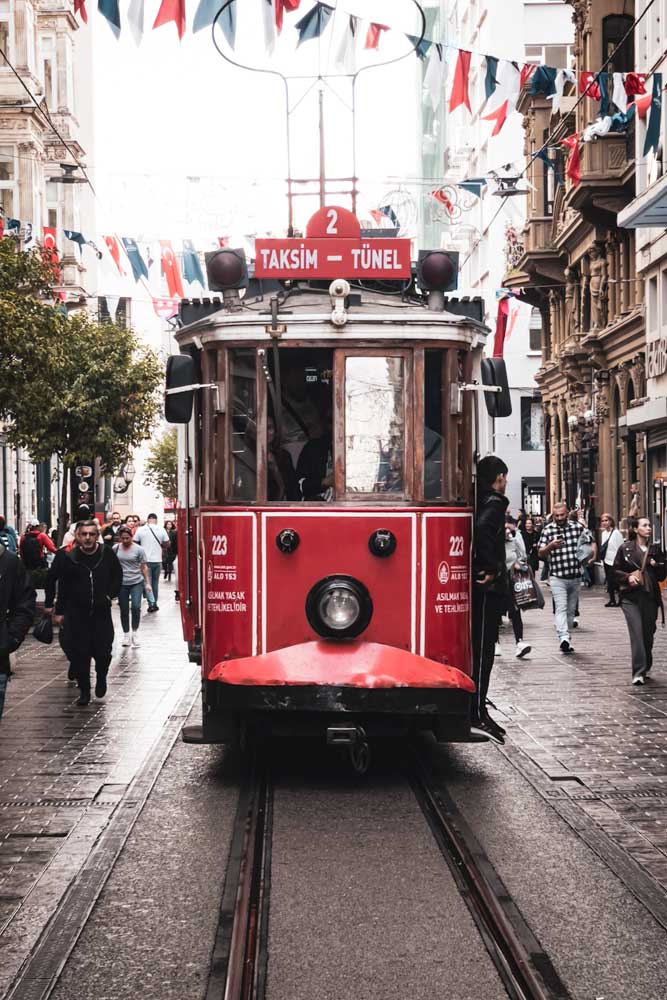 Spawning over two continents and 2000sq miles, Istanbul is one of the world's largest cities. So you can imagine what the traffic is like there. The best way to navigate the city is on foot in touristy neighborhoods like Sultanahmet (yes, even if it's cold) and via the metro or tram for more considerable distances. Taxis, although inexpensive, get stuck in traffic and wastes a lot of time (buses too).
Public transport tickets are sold via machines in the metro, tram, and sometimes bus stations. You can select a single ticket, a three-journies ticket, and an Istanbul card. The Istanbul card is a reloadable card that makes more sense if you are in the city for a long time. If not, the three-journey one may be the best for you.
If you're looking for the most convenient way to circle all attractions, you may consider the hop-on-hop-off bus. Just avoid the rush hours.
More about Istanbul's public transport
See Also: What is Barcelona like in December
What to do in Istanbul in December
Hagia Sophia and the mosques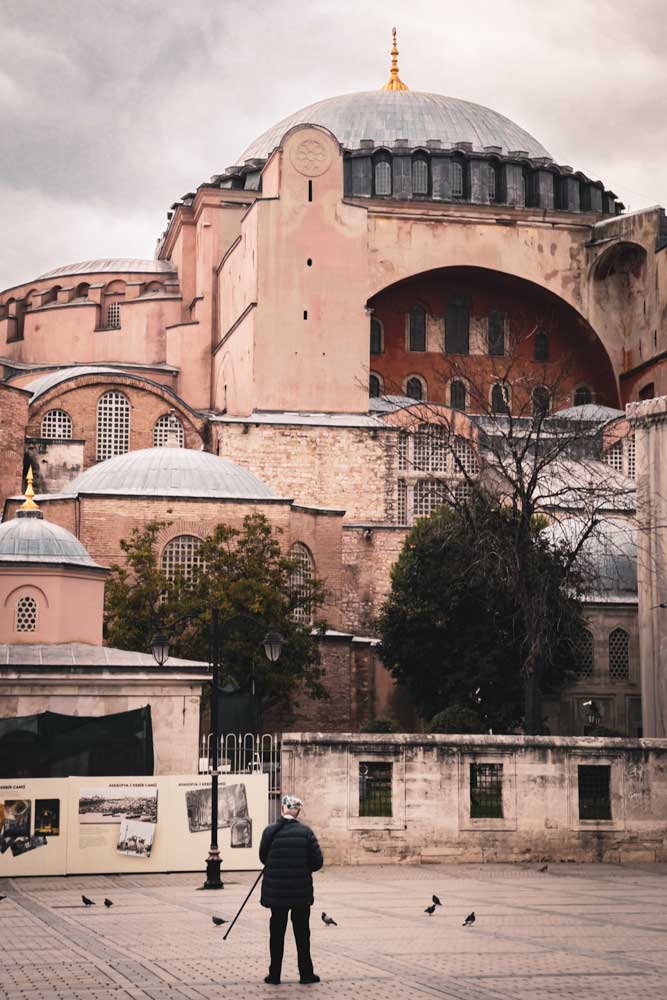 Hagia Sophia is Istanbul's Eiffel Tower. No matter the season, if you're in the city, you just have to visit it. Originally a Greek Orthodox church, the temple was conquered by the Ottomans in 1453 and turned into a mosque. Later it became a museum, only to revert into a mosque again in 2020.
Hagia Sophia is free to enter but to get the most out of it, you may consider getting a local guide.
Other notable city mosques are the Blue Mosque (opposite to Hagia Sophia), Suleymanyi Mosque, Ortakoy Mosque, Yeni Cami Mosque, and Fatih Mosque.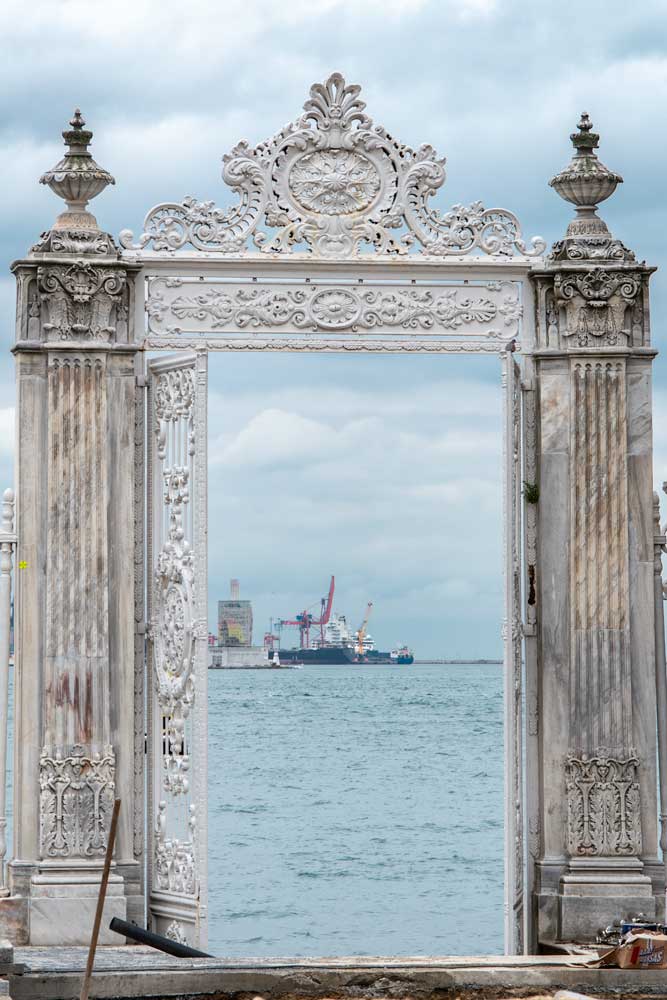 Topkapi Sarayı is an Ottoman palace that has been turned into a museum. You can visit the Sultan's harem, kitchen, and gardens and see an incredible collection of relics featuring Moses' staff and parts of Muhammad's beard. Other notable palaces in town are Dolmabahce Palace and Beylerbeyi Palace.
To save some time, you can book a fast-entry Topkapi ticket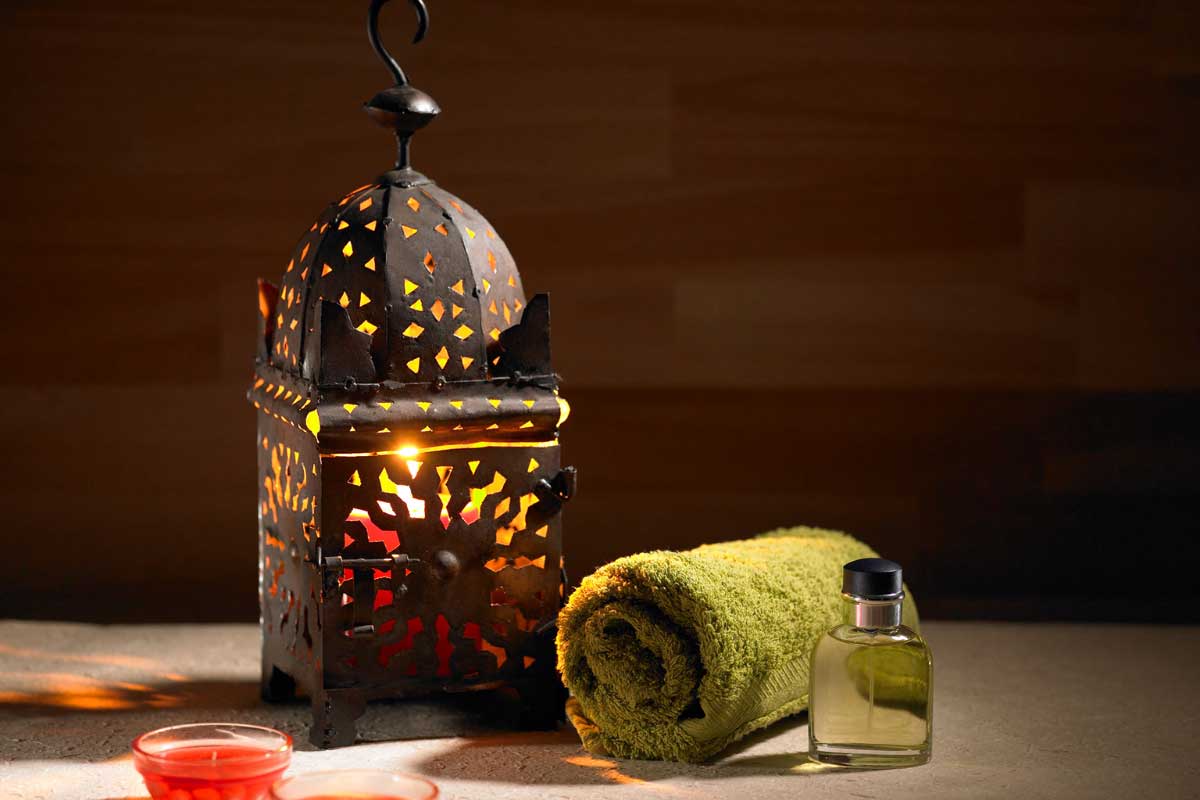 There's no better way to escape the cold than going into the authentic Turkish pampering – hammam. The rejuvenating steam bath and exfoliating massage would be something you'd definitely remember and even look for when you return home (I surely did).
There are plenty of options on the spot but if you want everything prepared – here is a great traditional hammam.
The Grand Bazaar and the markets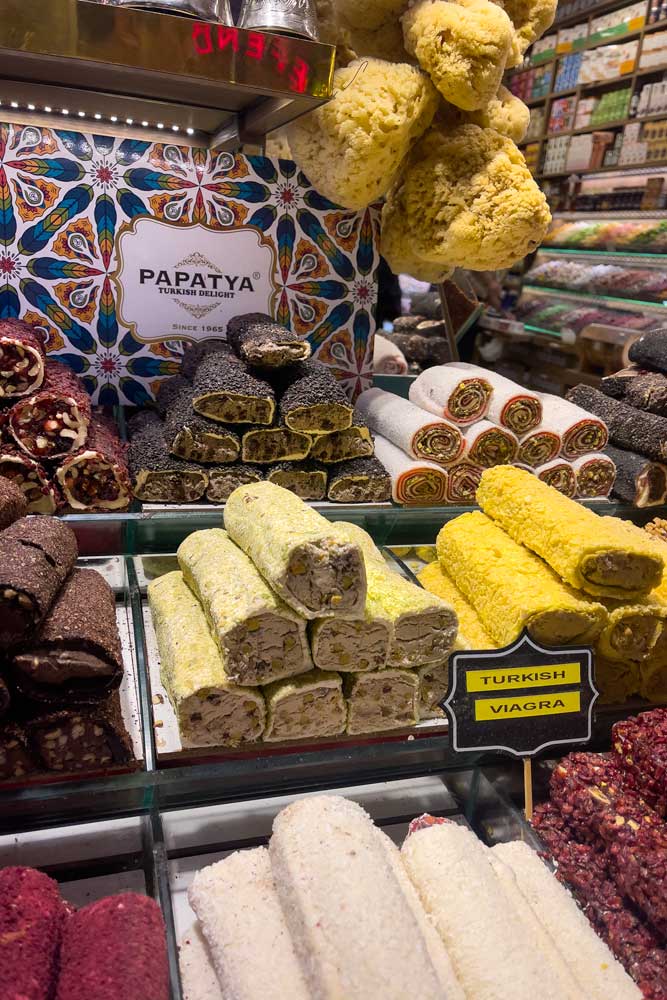 One of the oldest and largest bazaars in the world covers 61 streets and is home to more than 4000 shops for… pretty much everything. Lamps and ornaments, local artisan jewelry, dried fruits, Turkish delight, tea and spices, gold, clothes, antiques… yeah, like I said – everything.
In the area around the bazaar, you can find all kinds of huge markets too. The clothes and spices ones are the most visited.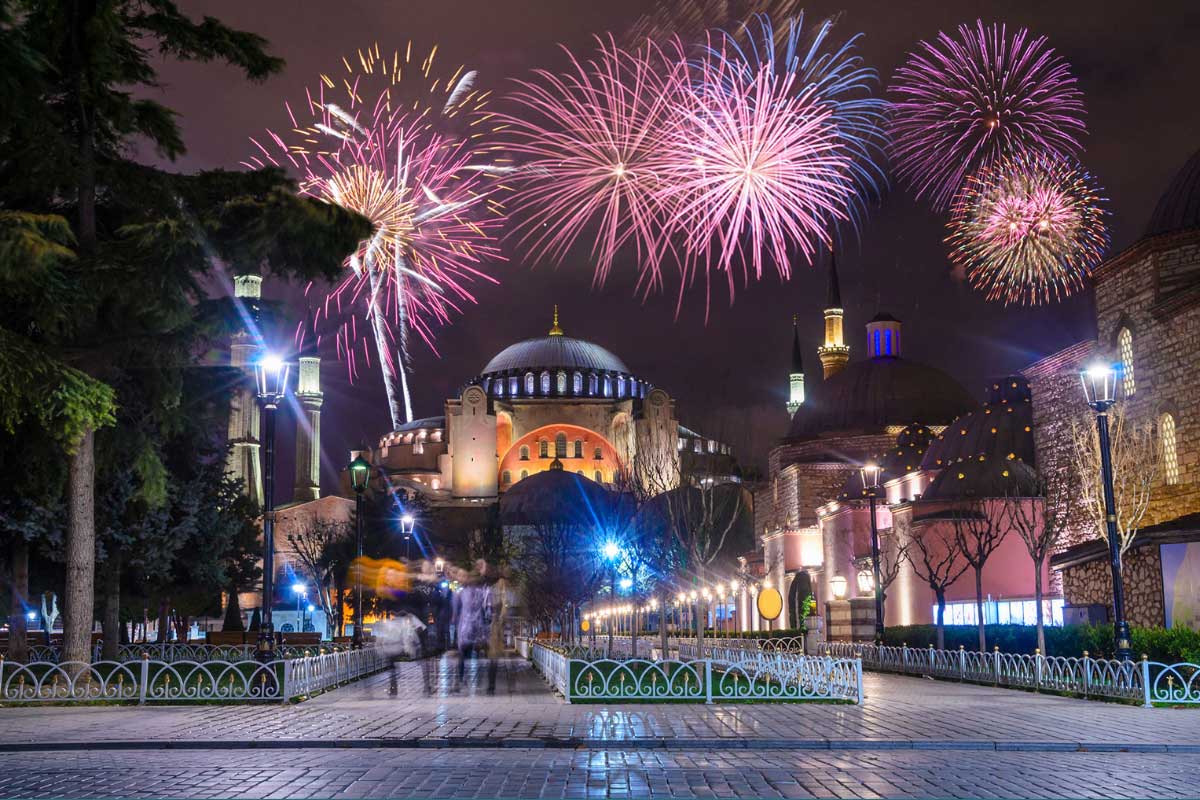 Istanbul loves New Year's celebrations, and there are countless parties to choose from. One of the most exciting ways to watch the fireworks is from a cruise ship on the Bosphorus, but you can also go to Taksim Square, Istiklal Street, or Besiktas and find an awesome party.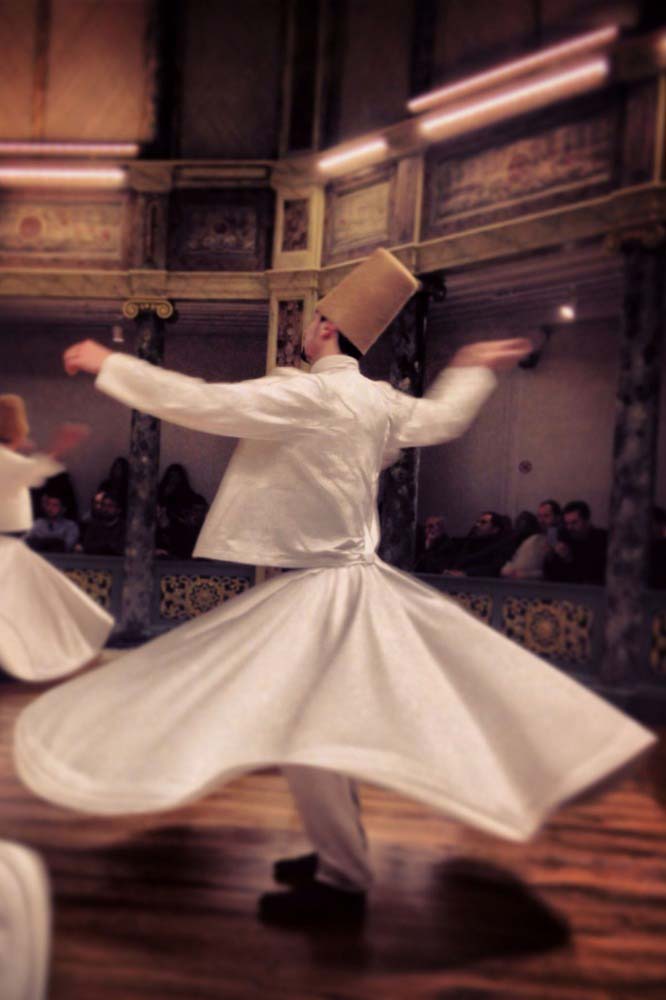 Another great way to escape the cold in Istanbul in December is the Whirling Dervishes show. One of Istanbul's most visited attractions, the dance is also known as the Sema Ceremony and has its roots over 800 years ago. It's a mesmerizing experience that I strongly recommend.
This is one of the best options in the city. However, I recommend booking it at least a week before you visit cause the tickets tend to run out quickly.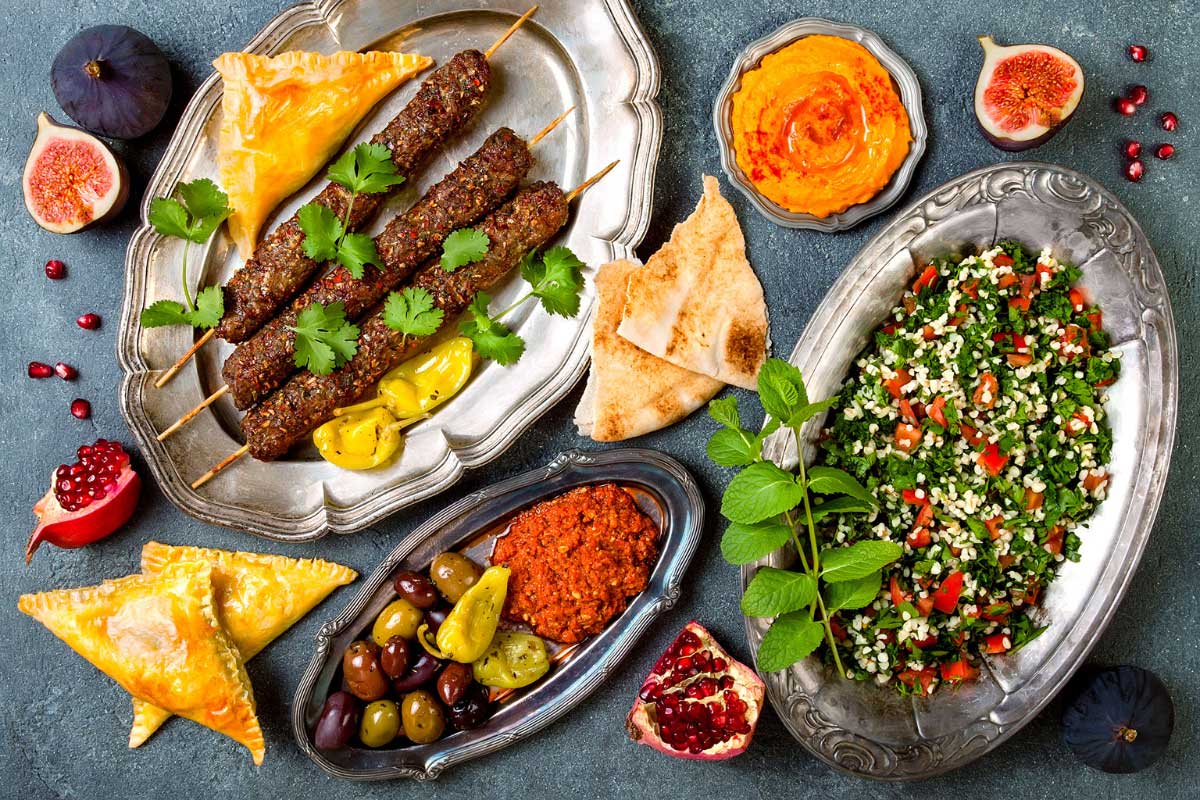 Istanbul is one of the most foodie-orientated cities in the world. The amount and variety of tasty local food is absolutely staggering. Make sure you try Adana Kebap, Turkish Delight, Baklava, Burek, Pishmanye, Halva, Knafeh… this list could go forever. Also, Istanbul in December gives you a chance to visit the International Gastronomy Festival and gain a few extra pounds.
If you're really into food, I suggest getting a tour with a local guide who will explain more about Turkish cuisine and show you the very best stuf
December in Istanbul FAQ
Is it cold in December in Istanbul?
Istanbul is pretty chilly in December. The temperatures vary between 6 – 10°C/ 43 – 50°F.
Is it sunny in December in Istanbul?
Istanbul in December is definitely not the sunniest city in the world. On average, there are only 3 sunshine hours a day.
Is Istanbul expensive?
Istanbul is really inexpensive by European standards. You can easily get a dinner for two (in a local restaurant, not a tourist one) for 10 USD. Bottled water costs cents and souvenir magnets are about a dollar apiece.
More Istanbul prices
Is Istanbul safe?
Istanbul is mostly a safe city. As safe as a huge megapolis can be. Sticking to tourist parts pretty much eliminates the risk of violent crimes. However, petty crimes like pickpocketing or various tourist schemes are widespread, so keep your travel wits up.
Can I use USD in Istanbul?
There are a lot of vendors that will accept USD or EUR, but I suggest converting your money to Turkish Liras. Trust me; the vendors' exchange rate won't be a good one… at least for you. Card payments are also available in most places, even in some street market stalls.
That's all from me, I hope you have a great December in Istanbul.
————————————
If you haven't planned your trip there yet, find out how I plan my trips!
————————————
I have 17 bucket list ideas for Turkey. See my impossible bucket list of 1700+ adventures!

Is Istanbul on your bucket list?
---
Some of the above are affiliate links and I will earn a percentage of the sale if you purchase through them at no extra cost to you. This helps keep my site running – so thanks in advance for your support!