Reading fun facts about Morocco is the first step of a journey that will eventually see you camping in the Sahara desert or bargaining with a mustached hawker for a pair of Babouches.
What's this? You're here just for a quick daydream before work? Yeah, you may think so, but trust the seasoned traveler (that should be me) – all you need for an exotic journey through the streets of Marrakech is a little wanderlust push. And coincidently, that's what I do best.
Are you ready for trees full of goats, winding human maze medinas, and questionable fashion choices?
Let's go!
Land of Berbers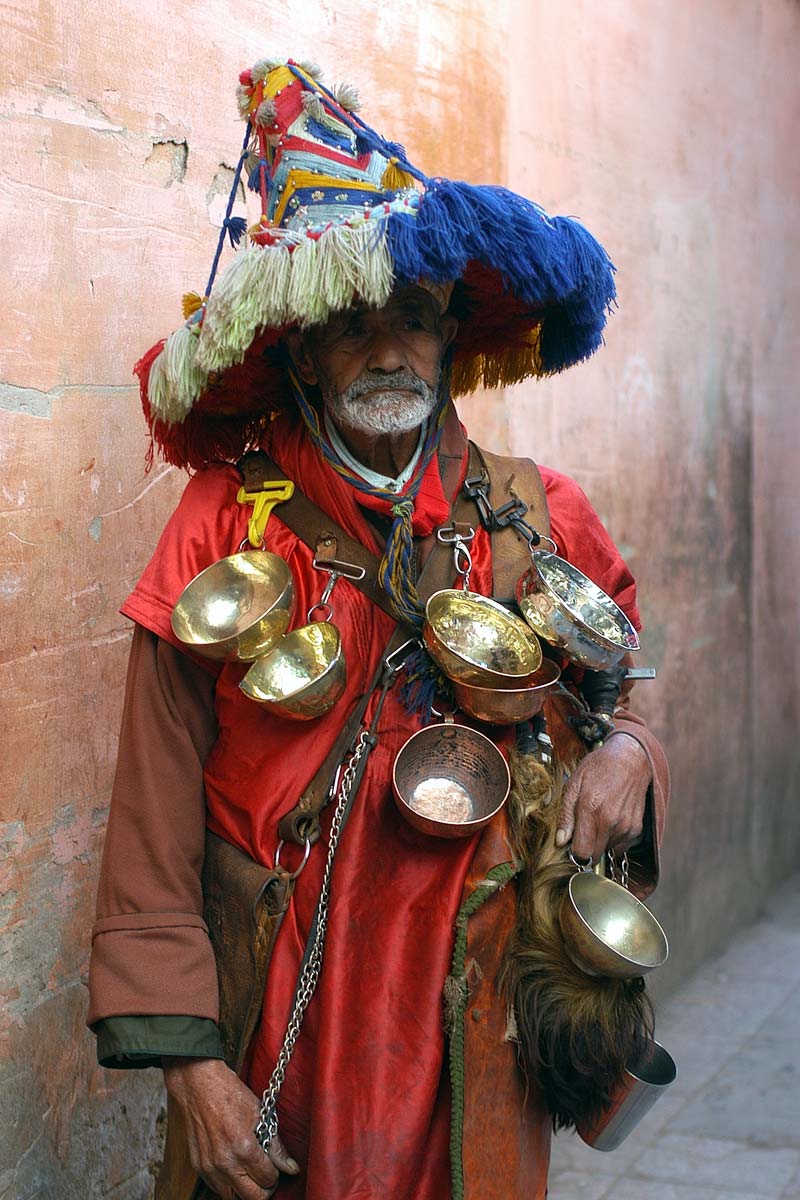 We start our facts about Morocco from its people. The Kingdom of Morocco is also known as the Land of the Berbers because roughly 40% of the population are, well, Berbers.
Descendants of the first inhabitants of Morocco, the Berbers have a very colorful and nature-driven culture. A large chunk of them prefer to live in the harshest condition possible, like the High Atlas Mountains or the Sahara Desert. They are also incredibly witty and fun to talk to.
Some of the Berber women have heavily tattoed faces and necks. That's an old Berber tradition, initially used for tribal identification. If you encounter one of them, don't take a photo without asking for permission first, since a lot of them are uncomfortable around cameras.
Rock beats sand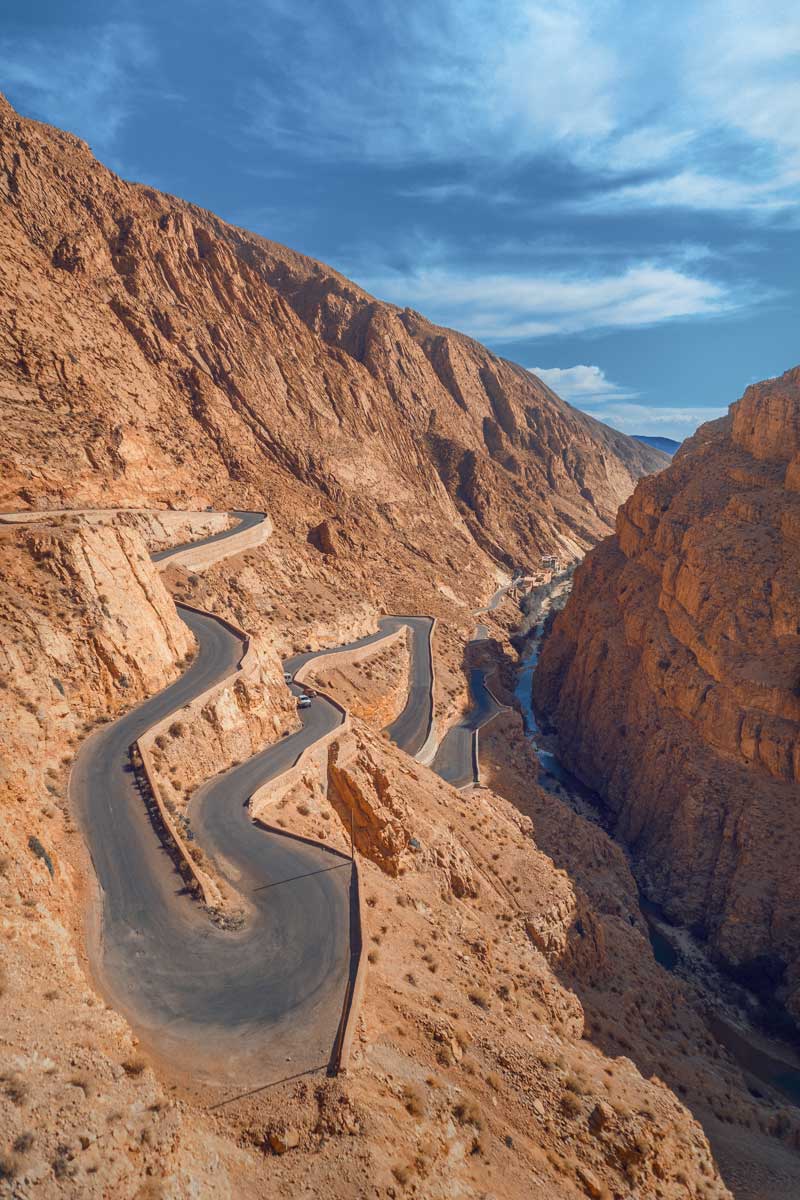 Don't know about you, but before my visit, the first thing I associated Morocco with was the gigantic sand dunes of Sahara. For some reason, I've always taught of Morocco as a desert country. Imagine my surprise when I got there, instead of sands I found out… mountains.
Indeed, most of Morocco's territory is occupied by vast mountain ranges, with the Atlas Mountains stretching from the central north to the southwest of the country expanding to about 1,350 kilometers (840 mi). The highest peak in Morocco is Toubkal, rising up to 4,167 meters (13,671 ft), making it also the tallest one in Northern Africa.
Kasbahs and riads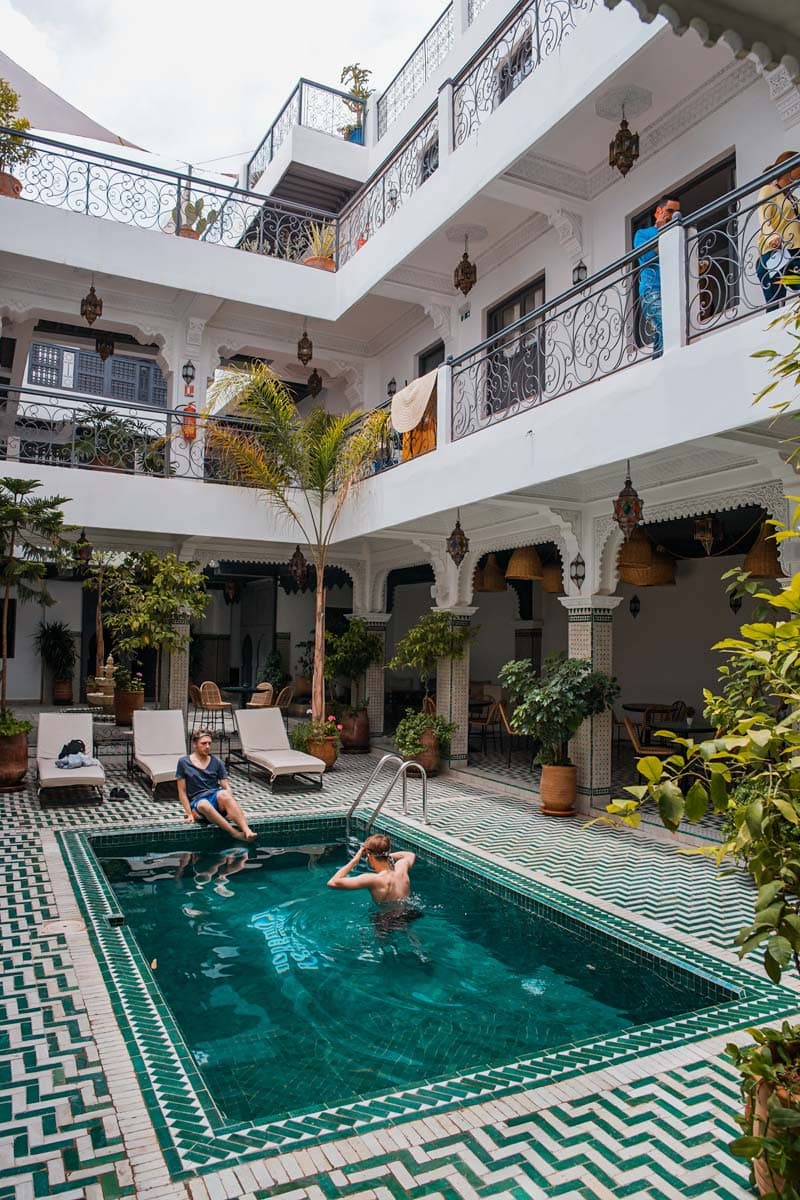 One of the most interesting facts about Morocco is that plenty of the people there don't live in regular houses or apartment complexes. The traditional form of Moroccan house is called riad. Riads are often two or more stories high, rising around an open yard area in the center that usually features a garden or a fountain.
Most of the riads look like nothing special from the outside but have an opulent and heavily decorated interior. They are also designed to keep cool, so if you're visiting Morocco in the winter, make sure your riad of choice has a heater.
Other recognizable Morrocan architecture wonders are the Kasbahs. A thing from the past, the Kasbahs are forts and citadels that were used to protect the medinas (old parts of town) from attacks. While Moroccans no longer build Kasbahs, the ones that survived the test of time are prime tourist attractions today.
Medinas and souks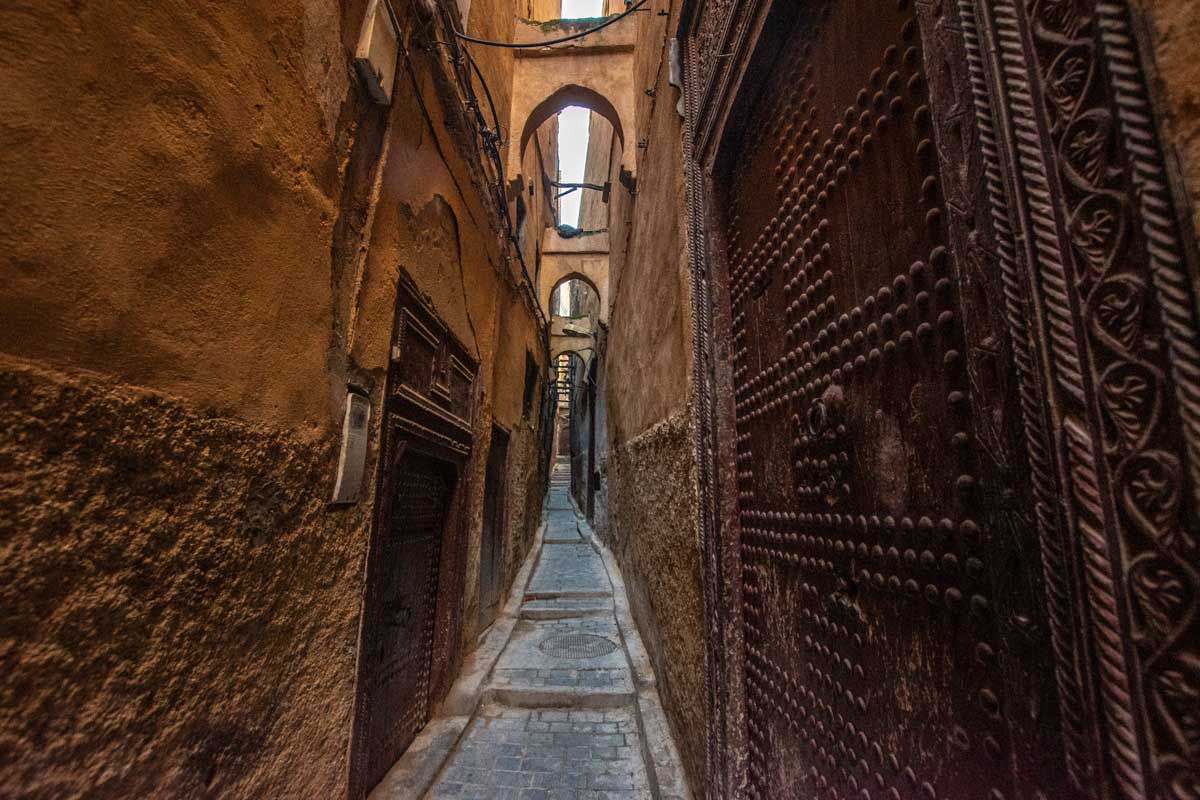 Speaking of the medinas, you'll be surprised to find that plenty of Moroccans don't live in ordinary neighborhoods but in literal human mazes. I know many tiny-alleyed European towns are described as labyrinths, but they can't come even close to the Moroccan medinas.
What am I talking about? Imagine a gazillion of alleys, tiny enough just for one person to pass through, with walls stretching up a few meters high. A bit claustrophobic, isn't it? That's what an authentic medina is – a full-size human maze.
As for the souks, they are the traditional Moroccan markets. Situated inside the medinas and divided according to the products they sell, if you dare to explore them without fear of getting lost, you're up for a very colorful and picturesque adventure. Castaway guaranteed!
Hollywood favorite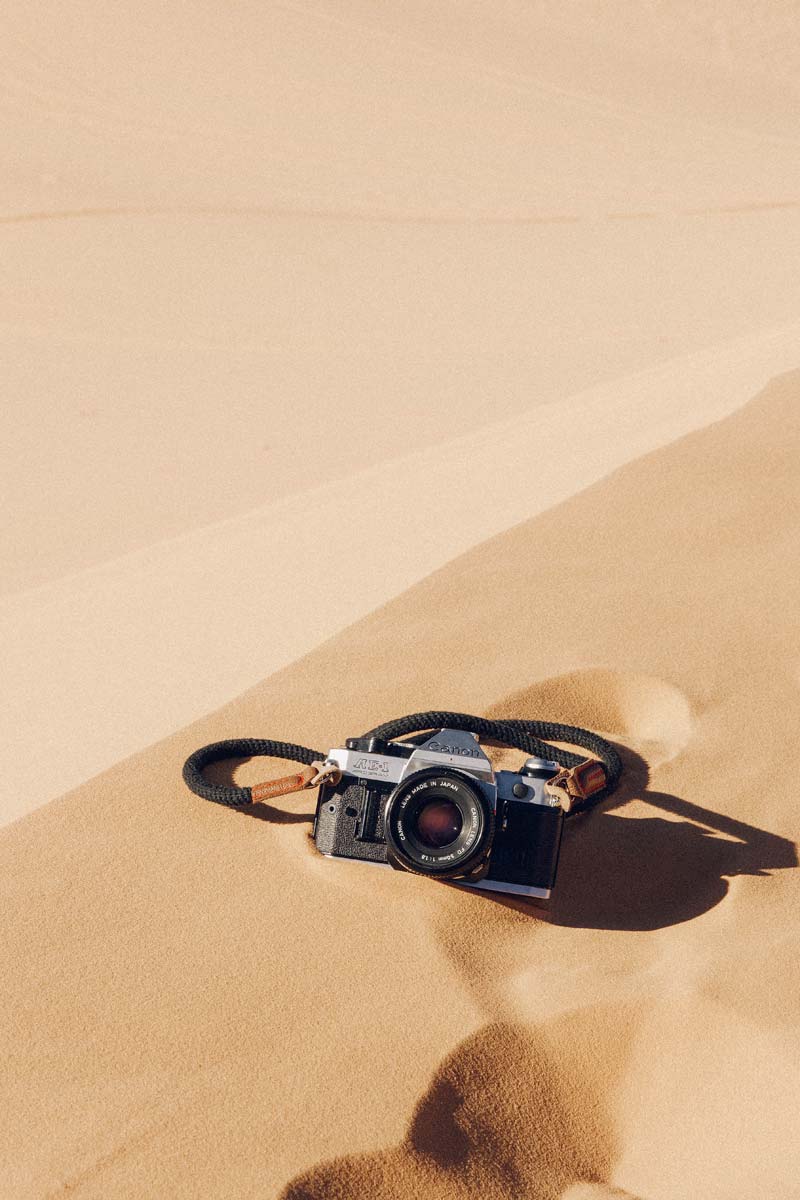 Another of the fun facts about Morocco is that the country is among the most filmed in the world. The desert settings of Sahara and the authentic charm of the kasbahs are as picture-perfect as possible.
Some of the top productions taken place in Morocco are The Mummy (of course), Game of Thrones, Gladiator, John Wick 3, Mission Impossible, Inception, and Prince of Persia.
Bastion of knowledge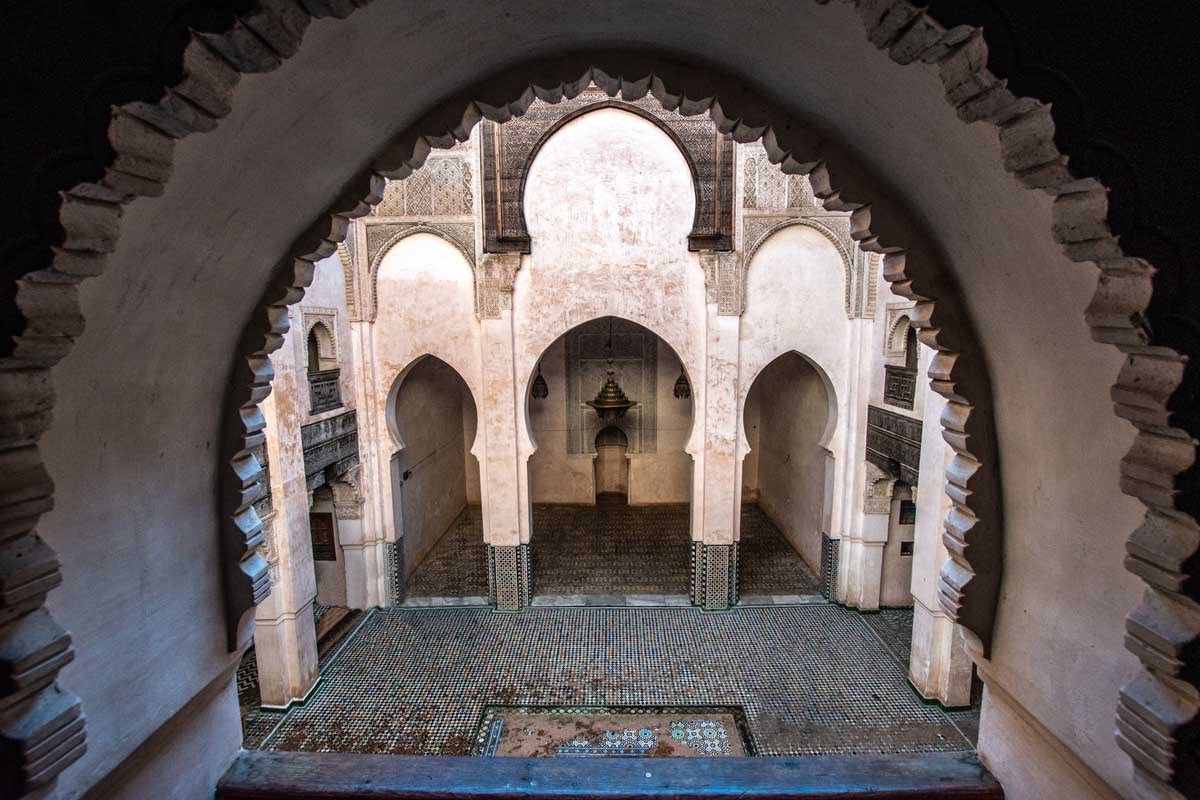 Now this one may come as a surprise for you, but Morocco is and was through most of its history a bastion of knowledge.
While exploring the vibrant medinas of the Moroccan cities, you're guaranteed to stumble upon the madrasas. The Moroccan madrasas are old-school educational institutions that were used before schools became a thing. They are decorated beautifully, and Morocco has a ton of them.
The country also prides itself on having the oldest existing educational institution in the world – the Al-Karaouine University that was known to teach Islamic studies and theology as early as 859 CE.
See Also: Top 20 Fun Facts About Greece
Football fanatics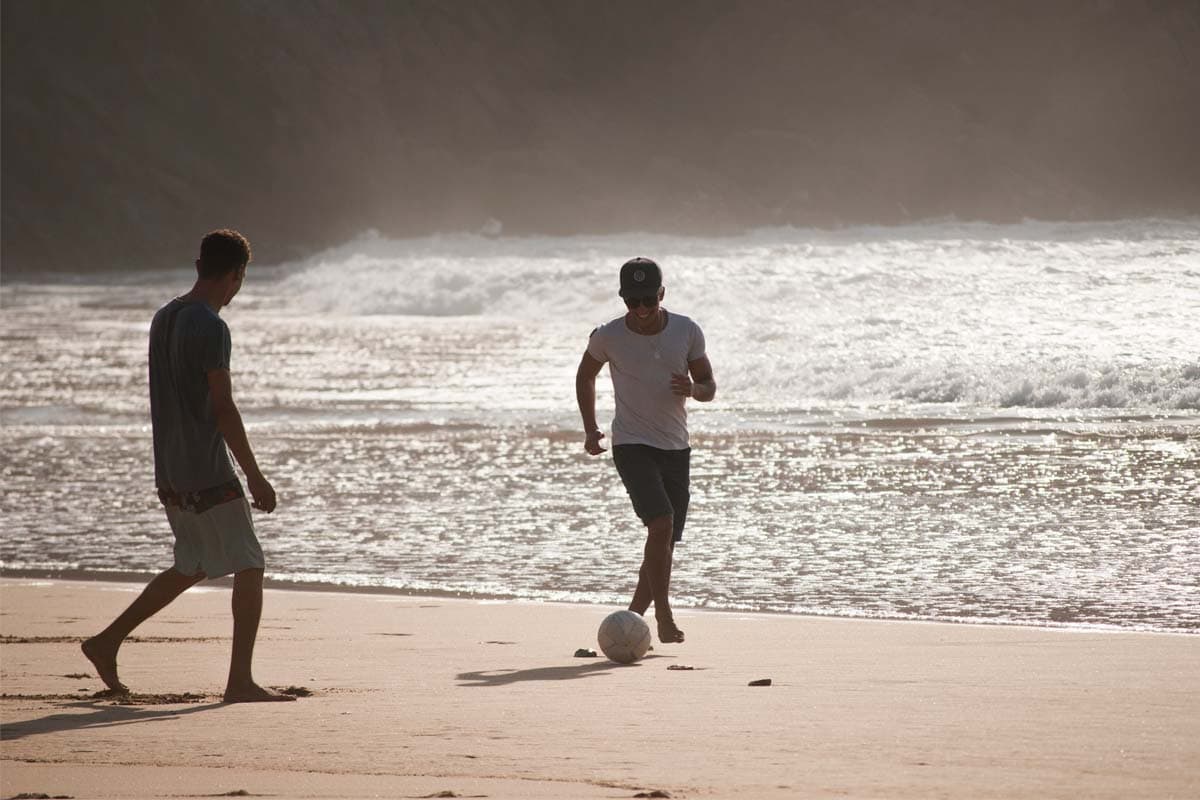 Being just a few kilometers away from Europe, it's not a big surprise that the national sport of Morocco is football (the European one). And Moroccans are crazy about it. Seriously, I'm a football fan myself, and I've traveled throughout most of the big European football countries, but the Moroccan fans are among the most passionate supporters I've ever seen.
Morocco is also one of the strongest football nations in Africa, having qualified five times for the Fifa World Cup. The current squad features players from all major European football leagues with some noticeable names such as Achraf Hakimi and Hakim Ziyech.
Land of… cellphones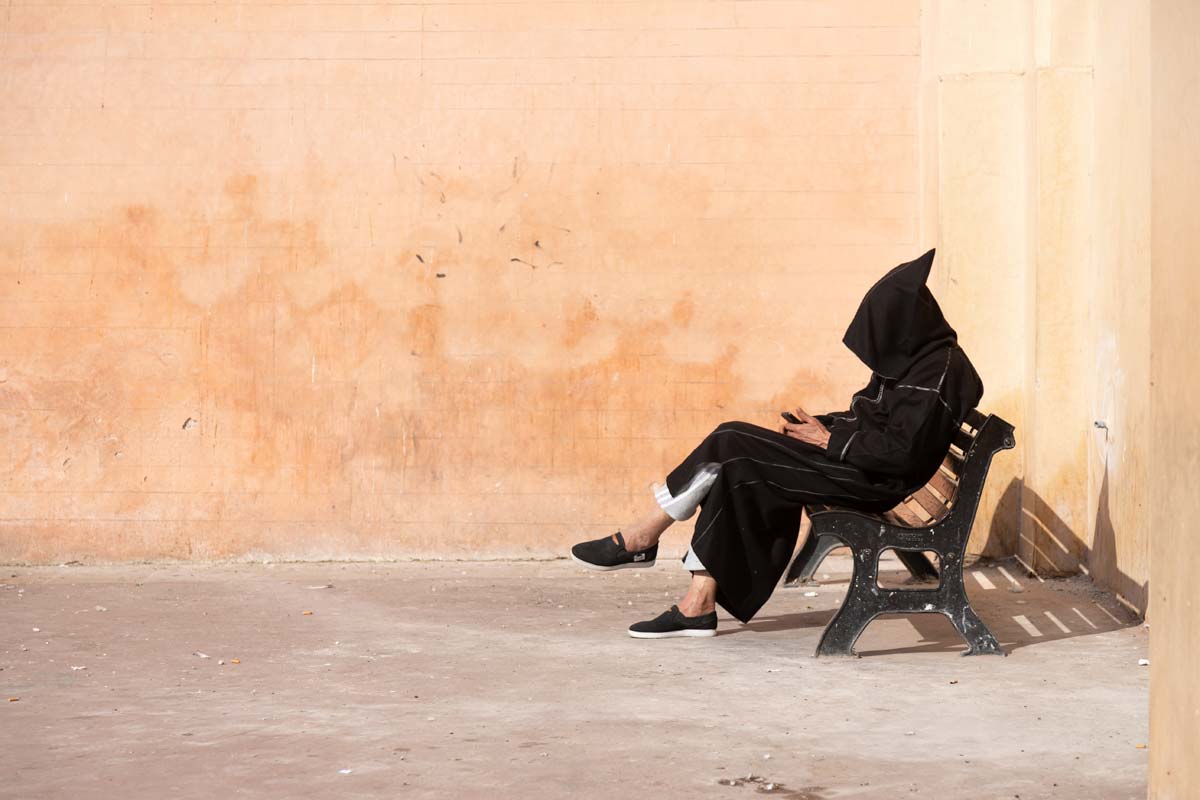 One of my favorite facts about Morocco is that the country is incredibly tech-savvy. Although a walk around the medinas of Fez, Marrakech, or Chefchaouen will make you feel like you've traveled a century back in time, the tech shops there are surprisingly easy to find.
The biggest proof that Moroccans love modern tech is that the country has more registered cellphones than people. I kid you not; there are 46,67 mln mobile phone subscriptions while the country population is estimated to be around 40 mln.
Colorful cities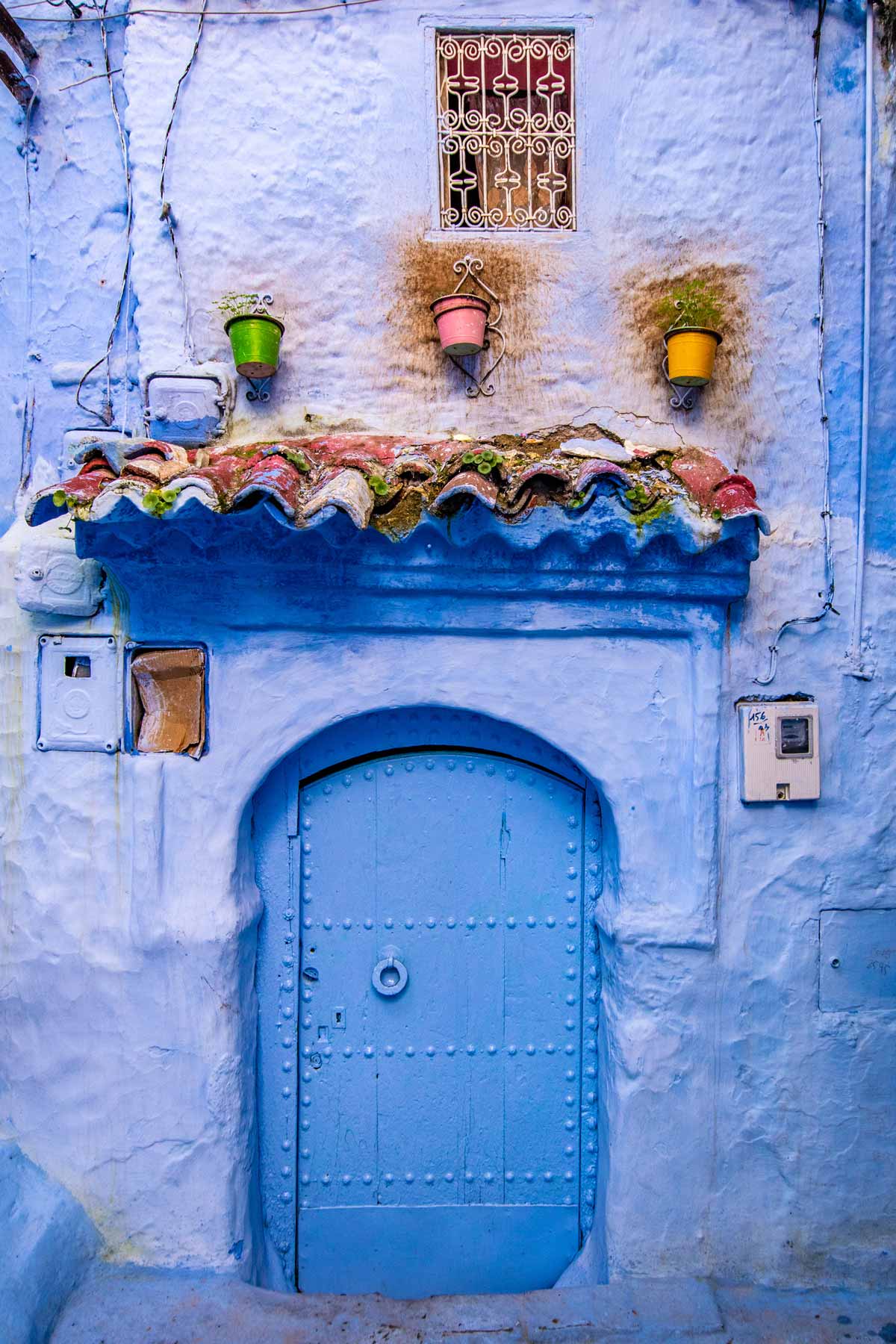 If there's one thing that defines Morocco more than anything else, that is its legendary cities, and more precisely, their color. What do I mean? Morocco's most famous cities, both figuratively and literally have colors. Did I lose you there? Let me explain.
Marrakech is known as the Red City. That's because the city walls and most of the buildings in the medina are built of red sandstone. It's also surrounded by the Atlas Mountains, which are remarkably red themselves.
Same for the Blue Pearl of Morocco – Chefchaouen. The things there are even more extreme. Everything in the medina and I literally mean everything, is colored in blue.
Next, we have Casablanca, also known as the White City. Unlike the previous two, Casablanca has nothing white in it except the name. Being white is a metaphor, for being the largest and most developed city in the country (and for having blanca in the name).
Literally or figuratively, the colorful cities of Morocco are really on the next level and deserve a spot on your bucket list.
See Also: 20 Fun Facts About Portugal
Tea country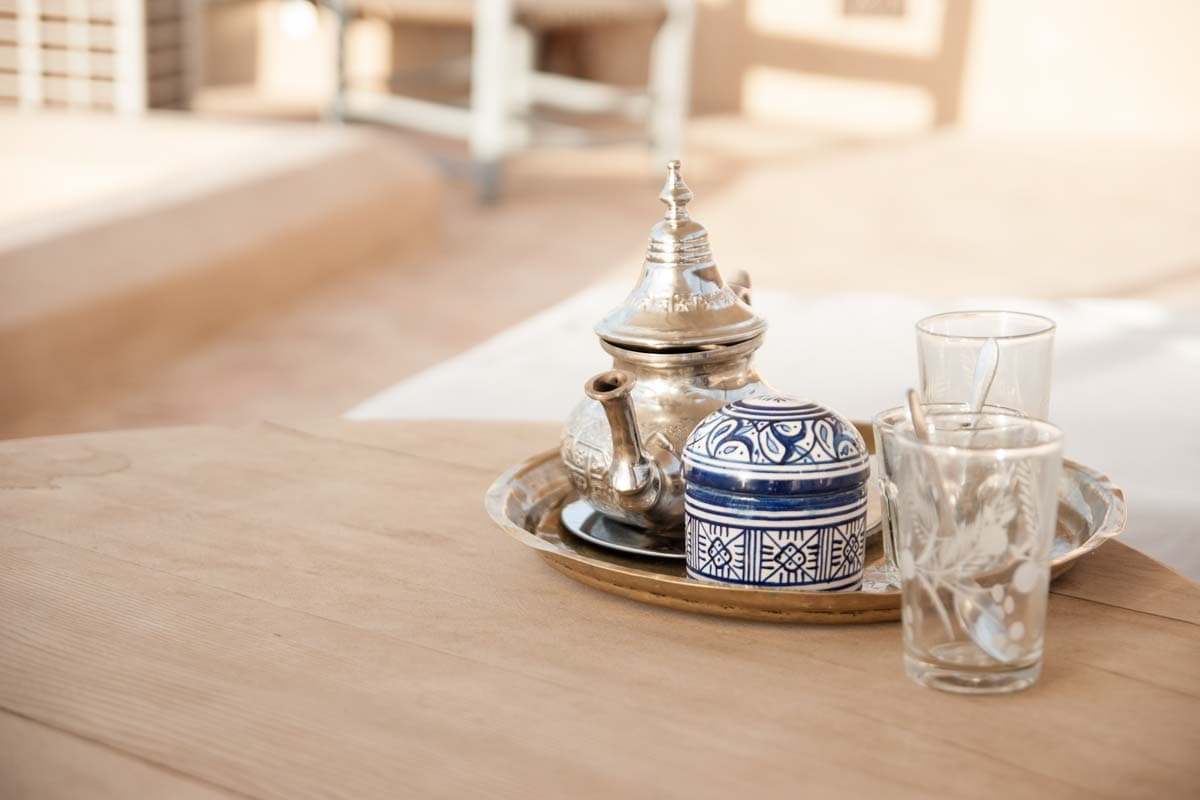 Morocco is a Muslim country, and almost 99% of its population are Muslims. Even though most people follow a less restrictive form of religion, alcohol is still not permitted. That's why Morocco's national drink is the Berber whiskey, or as we know it in the west – mint tea.
Moroccans are crazy about their tea. Early in the morning, you can see kids distributing tea among vendors; later in the day, you can see people chilling in the shade with a cup of tea; in the evening, people sit to have a chat over a cup of tea. Everything is centered around the tea.
If you order mint tea in a restaurant, the waiter will try to pour it from as high as he can. This is a local ritual that shows respect (therefore, a tip is expected).
Liver of love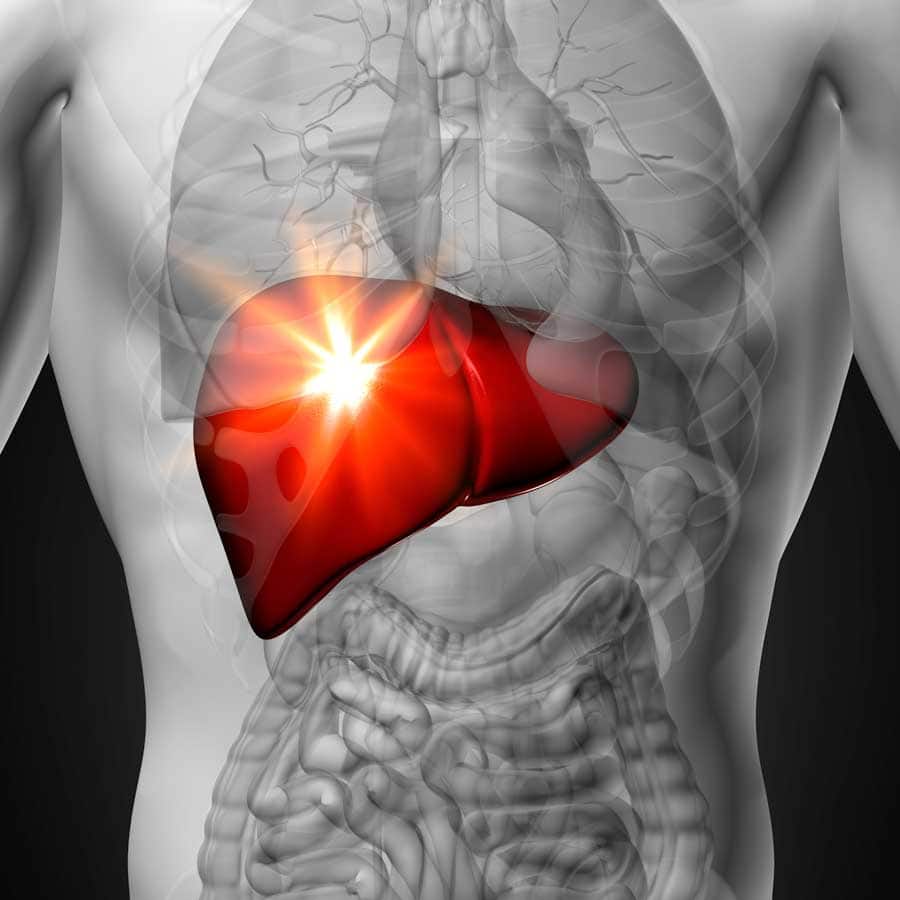 Here comes one of the most peculiar facts about Morocco. We have all accepted the heart as the ultimate symbol of love, right? When Valentine's day is close, there are hearts everywhere. Not in Morocco, though.
In Moroccan culture, the symbol of love is not the heart but… the liver. For them, since a healthy liver means good digestion and promotes well-being, it's only natural to be the ultimate symbol of love. They even have a saying that roughly translates to "You've conquered my liver", used as a declaration of love. I wonder what Valentine's Day decorations look like in Morocco.
See Also: 20 Fun Facts About Spain
Questionable fashion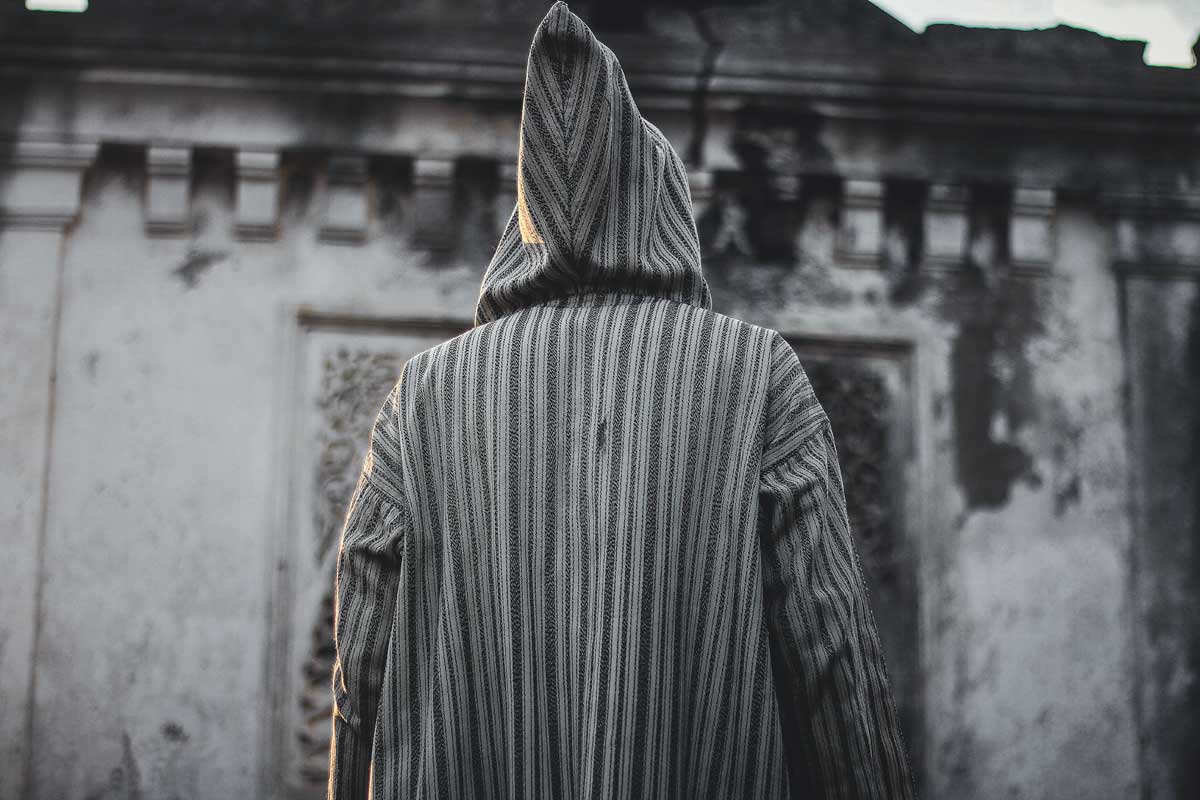 I'm not saying all Moroccans dress funny or something; they dress just like all ordinary people around the world. That unless they decide to put on their traditional Moroccan costume – the djellaba.
Unlike most countries, where people never wear their national costumes, the unisex Moroccan overall is the go-to choice of clothing for quite a lot of people. And they even have a winter version of it with a giant pointed hood.
While the djellaba looks quite funny to most outsiders, for someone who fancies authentic photo opportunities, the djellaba-wearing locals are an absolute gem.
The flag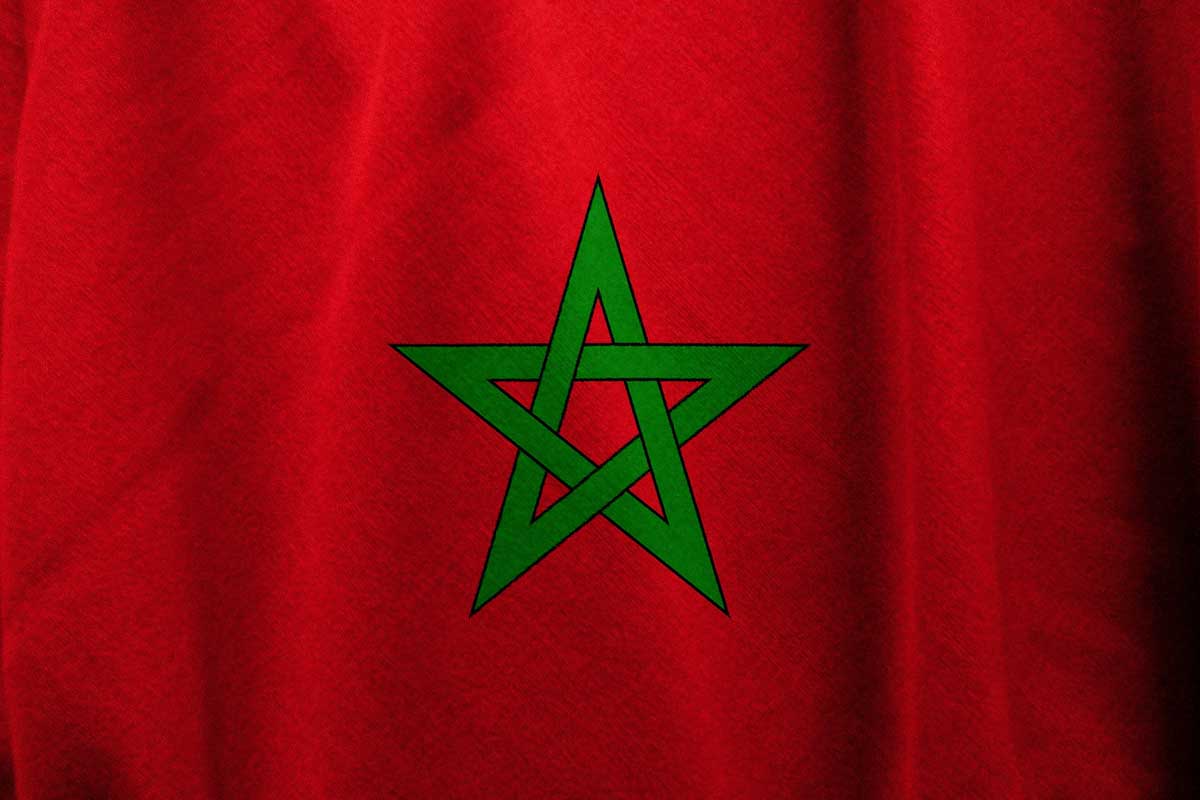 Moroccan flag looks quite simple on the outside, just a solid red background with a green star. The meaning behind it is much deeper, though.
The red background symbolizes the courage and strength of the Moroccan people and the troubles they went through to become an independent country. It's also paying homage to the red Atlas mountains (which really are red) that cover a large part of the country.
The star, known as the Seal of Sulayman, represents the five pillars of Islam (no, it's not a pentagram). It's green because green symbolizes joy and happiness in Moroccan culture.
Moroccan weddings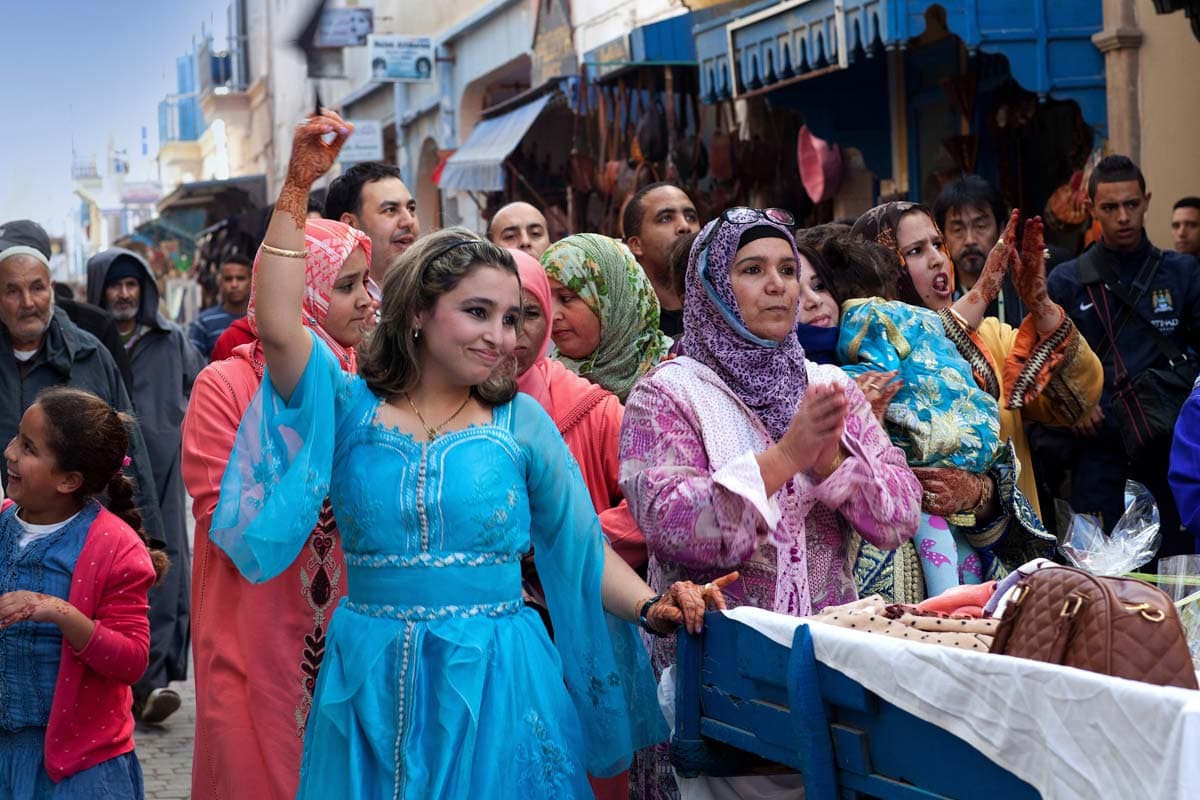 Have you been to a Moroccan wedding? I guess not. If you ever get the chance, though, don't miss it. Just make sure you have three days to spare. That's right, a traditional Moroccan wedding lasts three days and ends with the wildest party you can imagine.
By now, you should have a reasonable estimate about how expressive the Moroccan culture is so you can imagine what party I am talking about. It's a lot of everything and full of odd traditions such as the bride changing her dress up to seven times or the groom putting traditional jabador or a djellaba.
As for the first two days of the wedding, they are reserved for a hammam (day 1) and a henna party (day 2).
See Also: 20 Fun Facts About Italy
Goat trees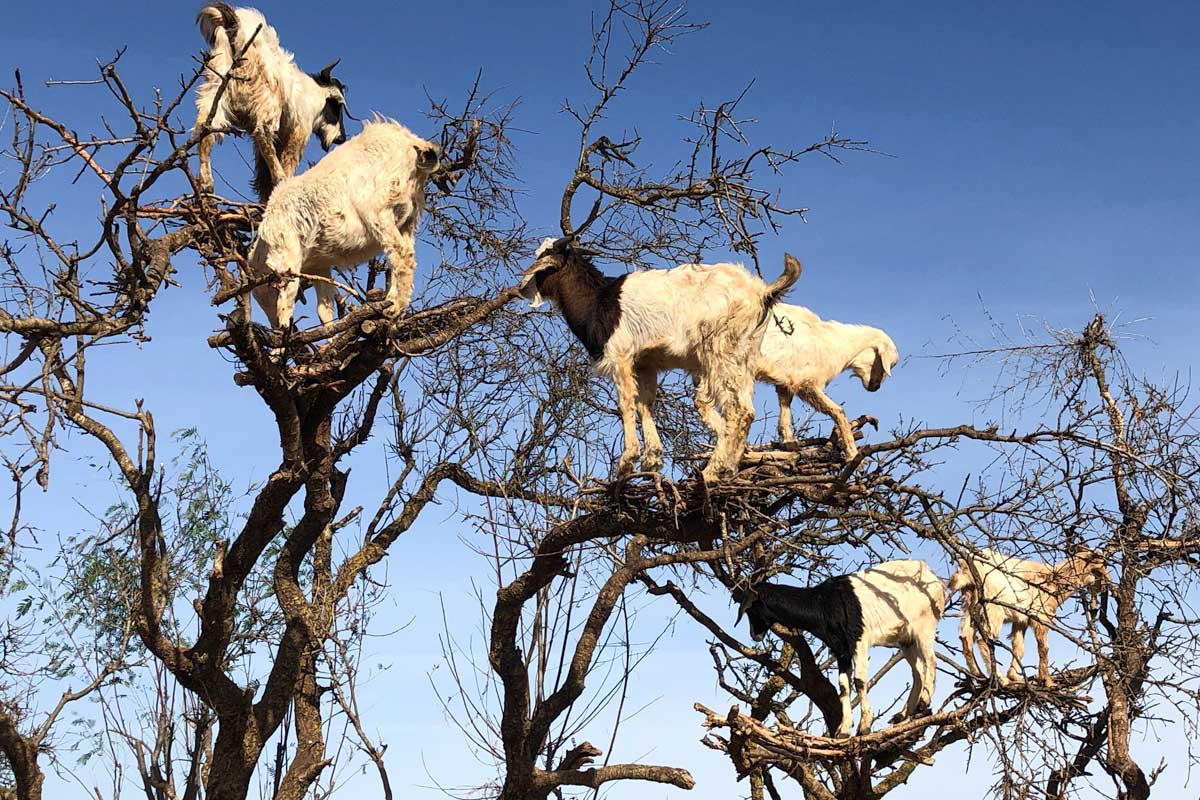 While Morocco is globally recognized for its rare Thuya wood, the most interesting trees in the country are the goat trees. Yup, you've read that right; there are trees with goats. Yes, goats. Living goats. And they stand on a tree.
This weird sight is something ordinary in the Souss-Massa-Draa region south of Marrakech. So, why are the goats climbing the trees?
The trees are actually Argania, and they are pretty prickly and thorny, but the goats don't seem to mind. They are after the delicious brown bean-like fruit, and nothing can stop them.
By eating the argania fruit, goats clean and soften the argan seed, making it useable for argan oil. Yup, the oil many girls like to put on their hair has gone through a goat's stomach (and not just the stomach) first.
U.S. friends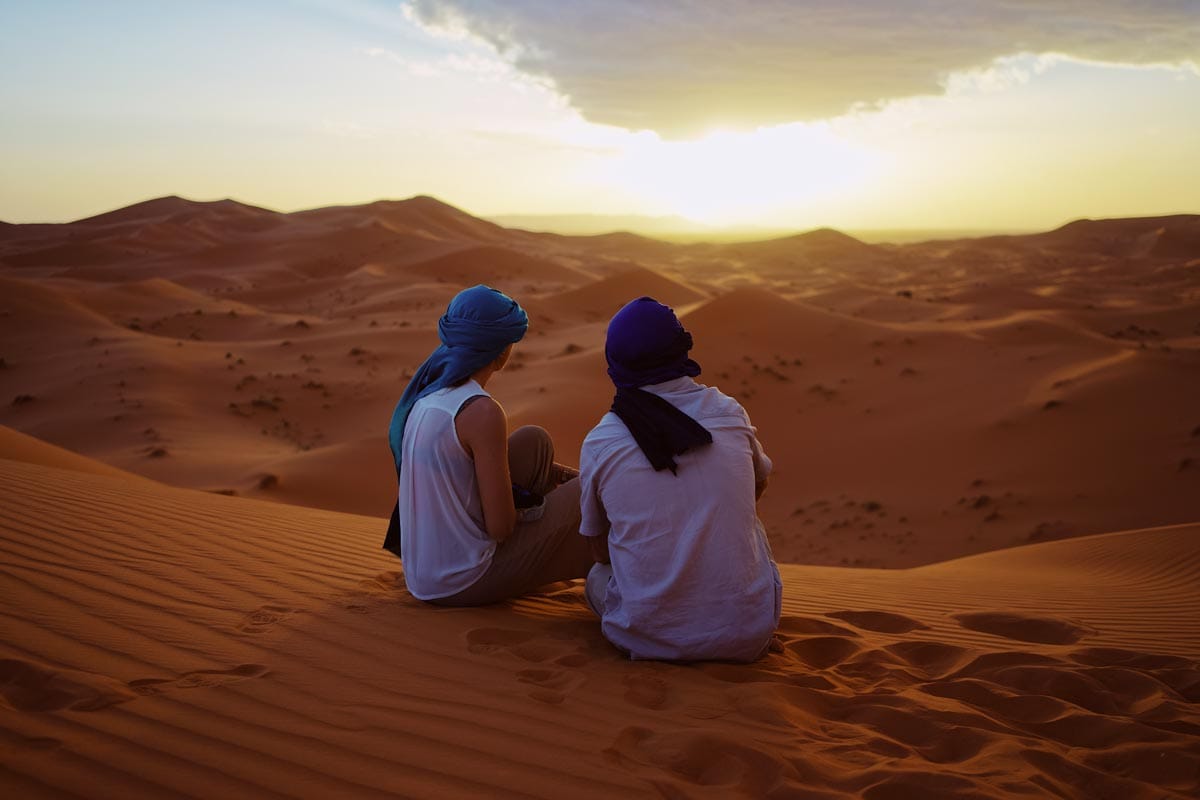 You probably don't know that, but the Kingdom of Morroco is forever inscribed with golden words in U.S. history.
On December 20, 1777, just a year and a half after the U.S. Declaration of Independence was issued, Morocco became the first country to recognize the United States' independence. Later, the Moroccan–American Treaty of Friendship was signed by no other than John Adams and Thomas Jefferson.
Blue Flag beaches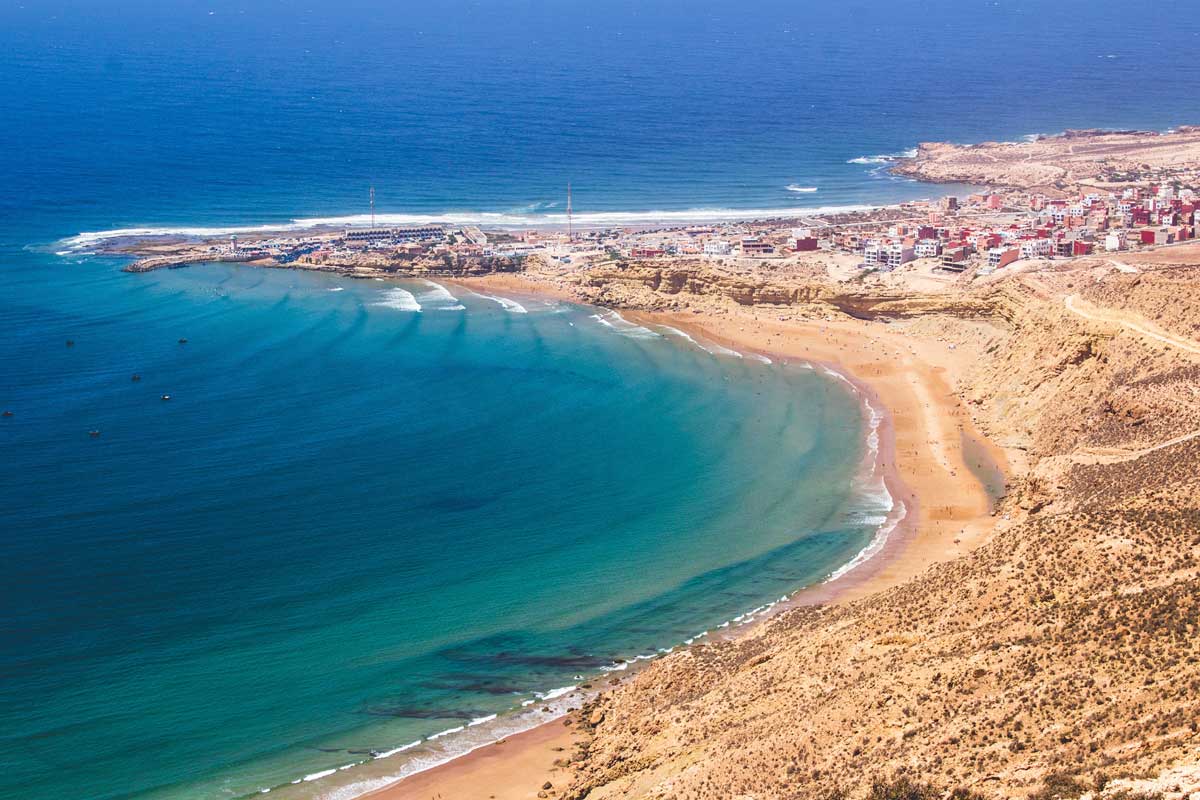 Even though many consider Morocco to be a developing country, by 2020, the north African Kingdom has 26 beaches awarded the Blue Flag label.
What's a Blue Flag?
A Blue Flag is an environmental award that requires a series of stringent environmental, educational, safety, and accessibility criteria that must be met and maintained.
Basically, Morocco is home to dozens of clean and safe beaches and is an excellent choice for your sea vacation.
See Also: 10 Interesting Facts About Qatar
A cat country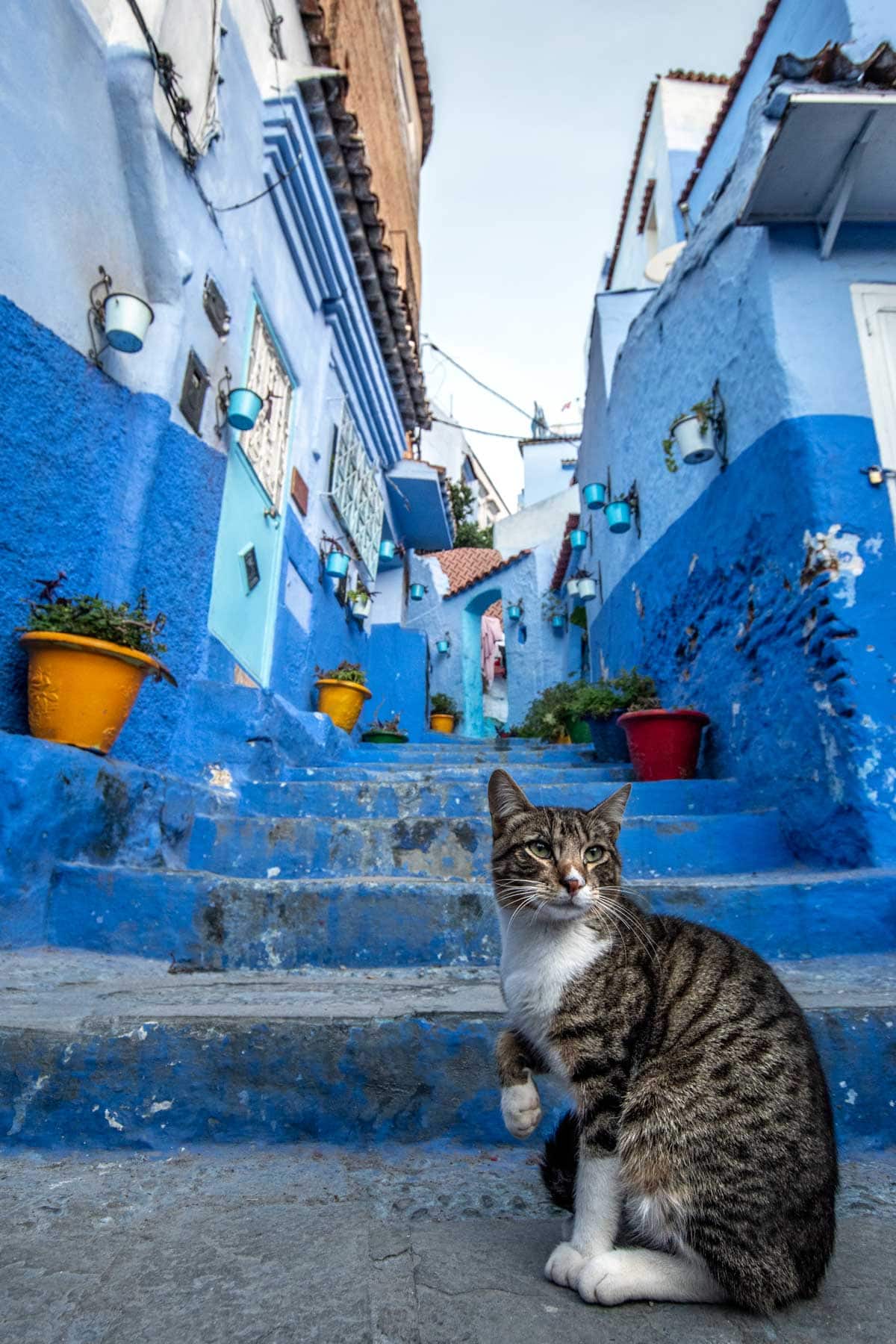 Morocco is definitely a cat country. No matter the city, you're bound to encounter hundreds of stray cats. All the locals seem to like them, feed them and take care of them.
It's not the same with dogs, though. Honestly, during my travels around the country, I hardly saw any dogs. The reason for that is, according to the legends, the prophet Muhammed loved cats, and when he was giving sermons, his beloved kitty Muezza was always in his lap.
Snake charmers are not very charming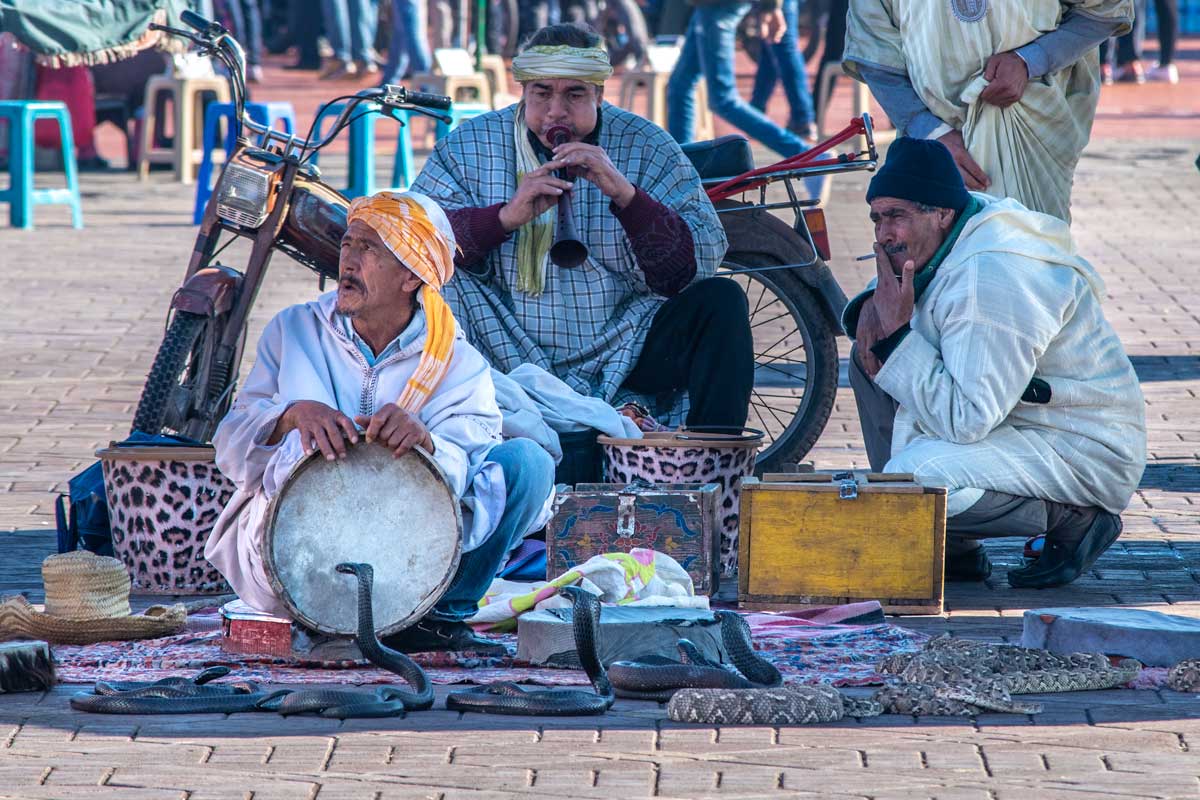 Morocco is famous all around the world for its snake charmers. The exotic gentlemen who hypnotize cobras with their flute are one of the biggest tourist attractions in the country.
Although very charming and appealing at first glance, the truth about snake charmers is a dark one. Most of them (not all) capture wild cobras, pull out their fangs, and sew their mouths. This way, the cobra can't bite its master but is bound to die of hunger in a few excruciating months.
They also (again, not all of them) scam unsuspecting tourists. If you go near a snake charmer for a photo or just to have a closer look, you're guaranteed to have a snake put on your shoulders. And even if you don't want it, you have no choice, you already have to pay the snake charmers for the adventure or risk a fight with him and his friends.
This wasn't a very fun fact, but things like that are always important to know. The best way to handle snake charmers in Morocco – stay away from them.
Master chefs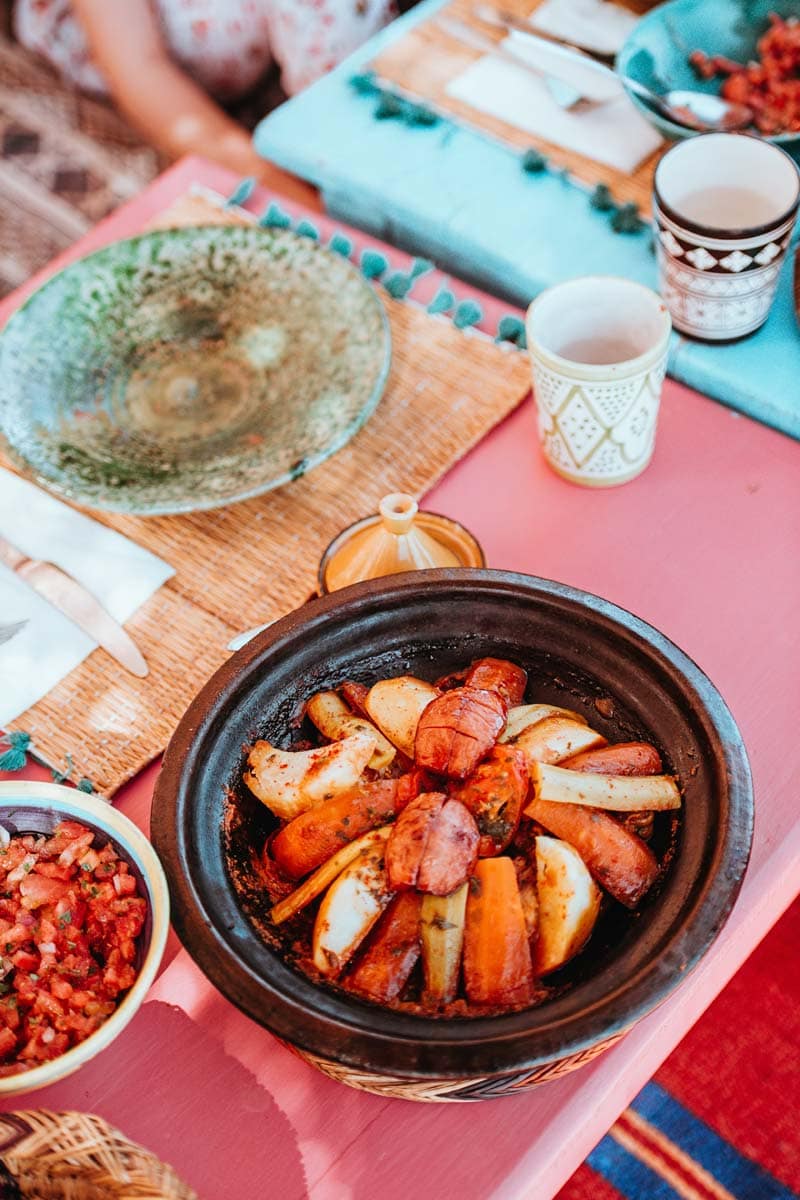 We finish our fun facts about Morroco with a tasty one. Morroco is one of the most food-loving nations in the world. They have a wide variety of fruits and spices (especially spices) and love experimenting with them in the kitchen.
During the years, Moroccan cuisine became a world-famous blend of Arabic, Andalusian, and Mediterranean foods with a dash of and French influence. Dishes such as tajine and Moroccan cuscus (known as K'seksu in Berber) are symbolic to the country today.
That's all from me, I hope you enjoyed my 20 fun facts about Morocco.
————————————
If you haven't planned your trip there yet, find out how I plan my trips!
————————————
I have 14 bucket list ideas for Morocco. See my impossible bucket list of 1700+ adventures!

Have you been to Morocco?
---
Some of the above are affiliate links and I will earn a percentage of the sale if you purchase through them at no extra cost to you. This helps keep my site running – so thanks in advance for your support!