You're about to spend 2 days in Munich, and it's not even Octoberfest time? Are you mad? I'm kidding, of course. Munich is the second most visited city in Germany (after Berlin), and there is plenty of stuff to see and do there.
If I got this wrong and you're in the city for Octoberfest, well, I don't think you need me. Your weekend is already guaranteed to be a memorable one. Or more like the opposite.
For all the others, this 2-day Munich itinerary is designed to take you around the best parts of the famous south-german city and ensure you have a great time.
Are you ready for some beer, pretzels, and adventures?
Let's go!
Two Days in Munich – Day 1 – Emblematic Landmarks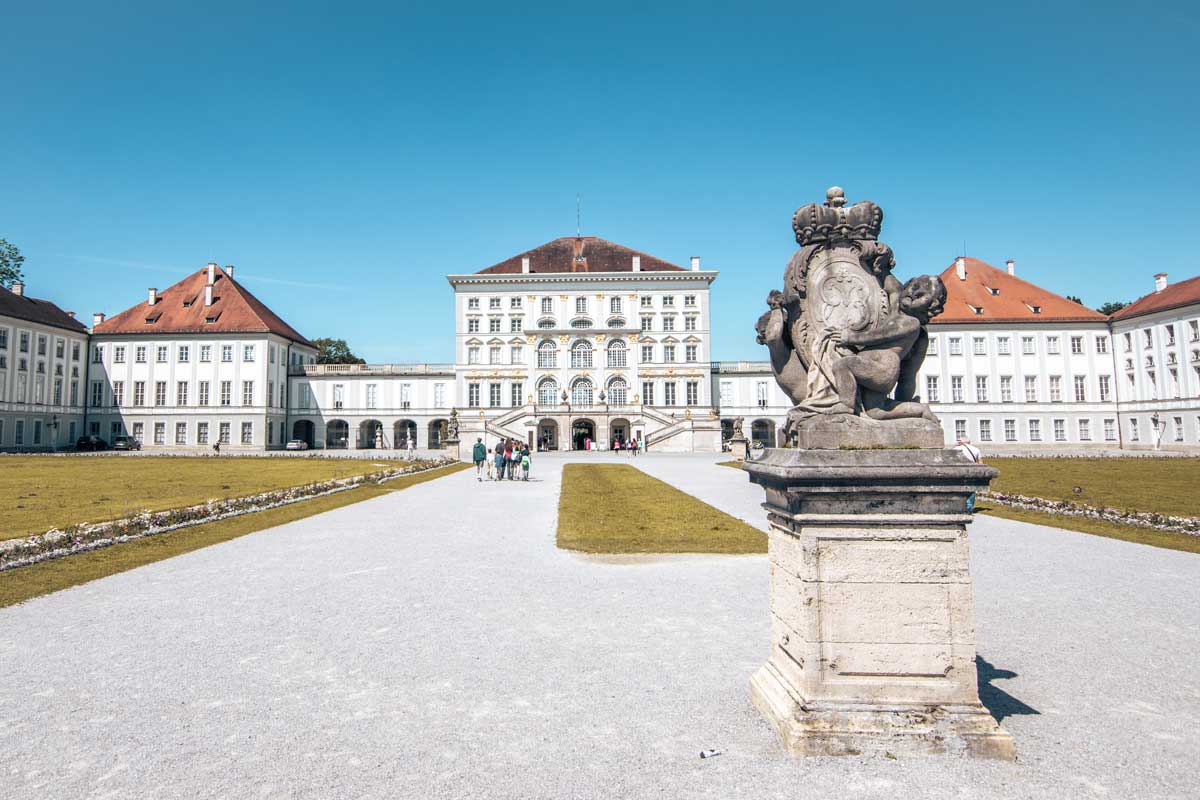 On the first of our 2 days in Munich, we're about to see the most well-known attractions in town. Keeping a slow to moderate tempo should be enough to see everything and still have time to grab a bite and rest.
Marienplatz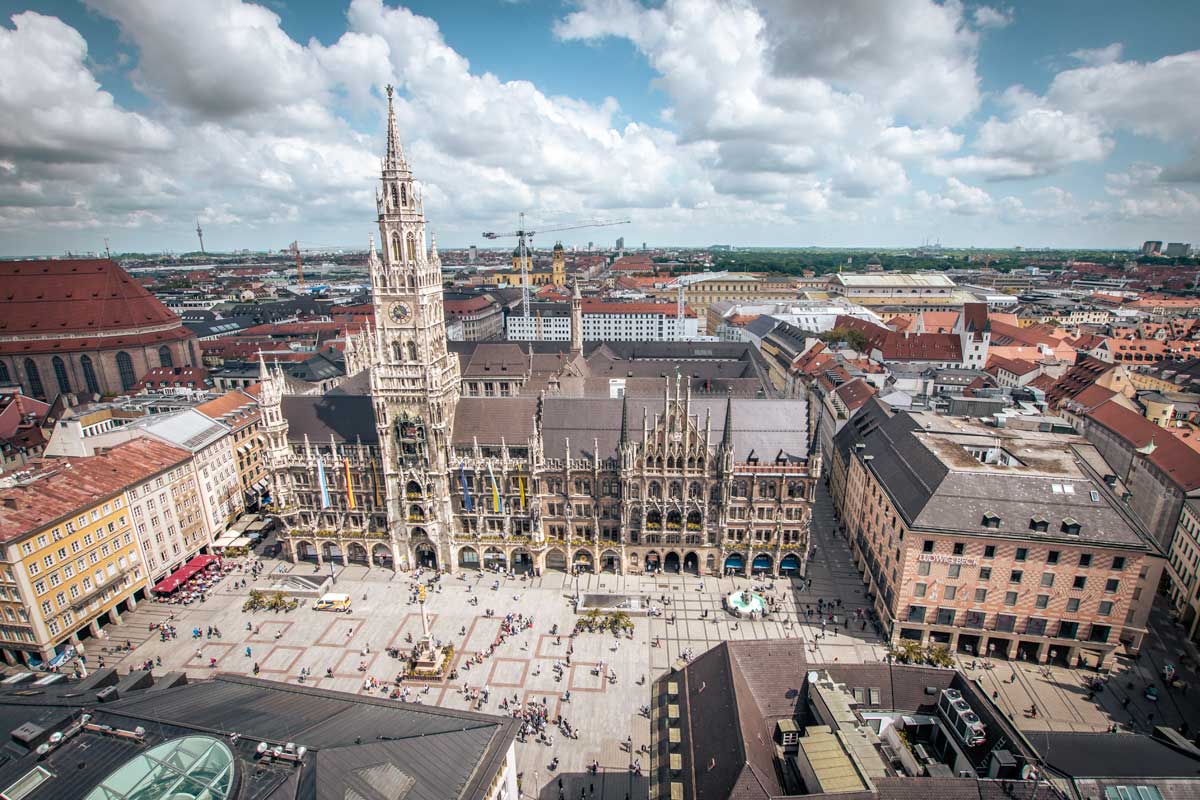 We start our adventure from the city center. Ever since founded in 1153, Marienplatz square has been seen as THE meeting place of Munich. The most picturesque spot in town is home to both the new and the old town halls and the Mariensäule column. Translating to 'Mary's Column', the 11-meters-tall pole is topped by a golden statue of the Virgin Mary that gives the whole square its name.
Old Town Hall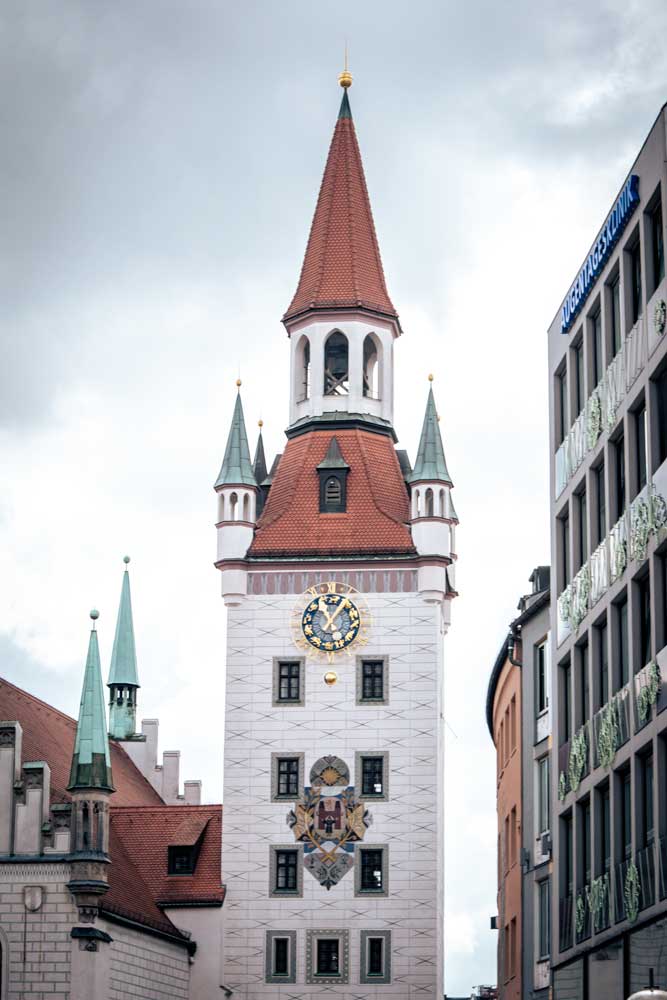 As mentioned, Marienplatz is home to both the old and the new town halls. The old one was a domicile of the municipality till 1874. It's not as impressive as the new one, but it's still pretty cool. Inside you'll find a vintage toy museum and a nice view of Marienplatz.
New Town Hall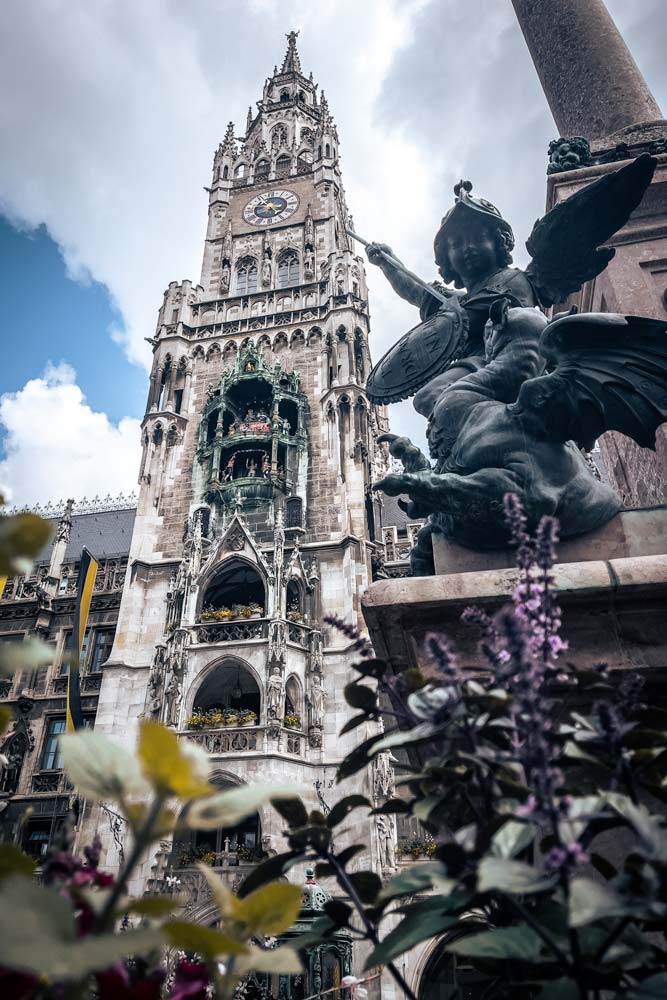 Completed in 1905, the New Town Hall is the most prominent must-see building in town. No, seriously, spending two days in Munich and not seeing the New Town Hall is like going to Paris and not seeing the Eiffel Tower.
The biggest star of the Town Hall is its clock – Glockenspiel. Every day at 11:00 AM and 12:00 PM (+ 5:00 PM during the summer months), the clock will play a little puppet show depicting important scenes from Munich's history.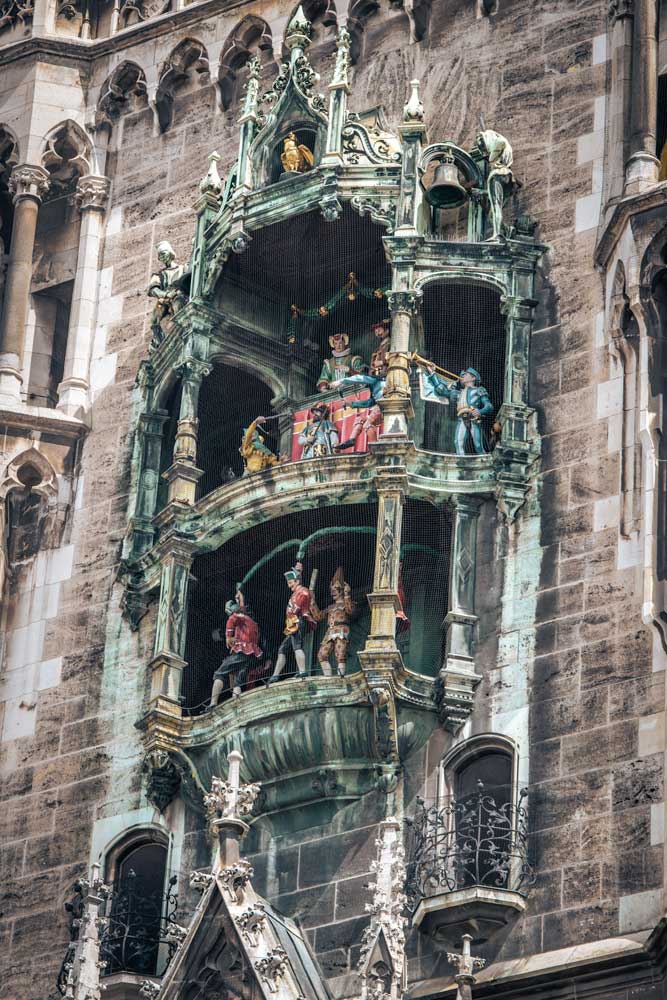 If you want to go inside the Town Hall, you can do it via tour (only in German), wander around yourself, or even climb the Town Hall tower to check out the panoramic view of Marienplatz. I don't recommend it, though. The church across offers a way better view.
St.Peter's Church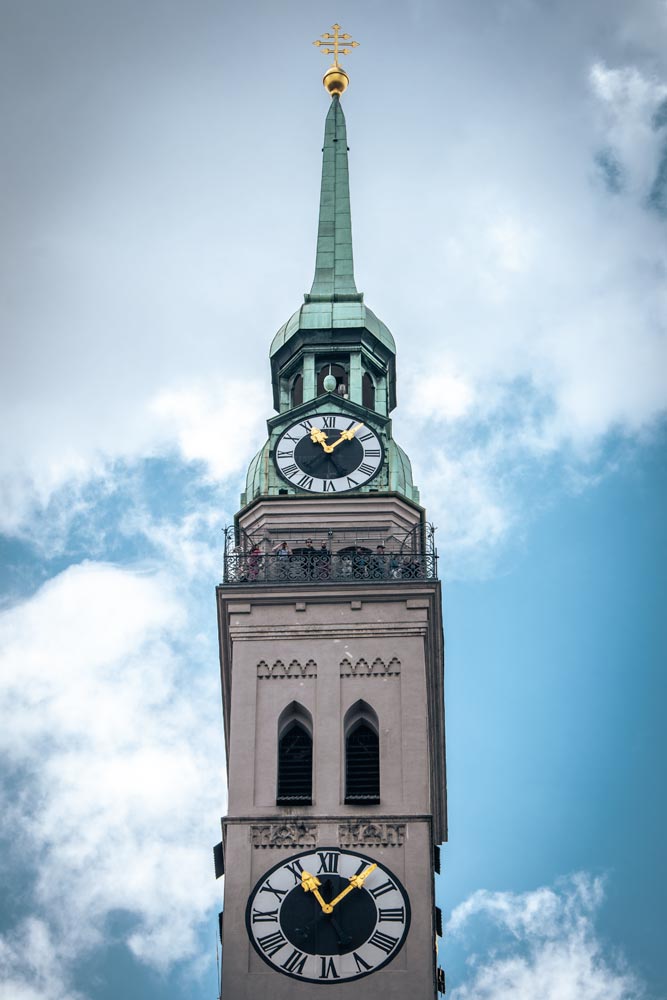 Being a holy temple even before the city of Munich was founded, St.Peter's church proud itself with a 91-meter (299 ft) tower that turns the temple into the best panoramic-view spot in town. Keep in mind there's no elevator, and you have to climb it on foot. The view is worth it, though.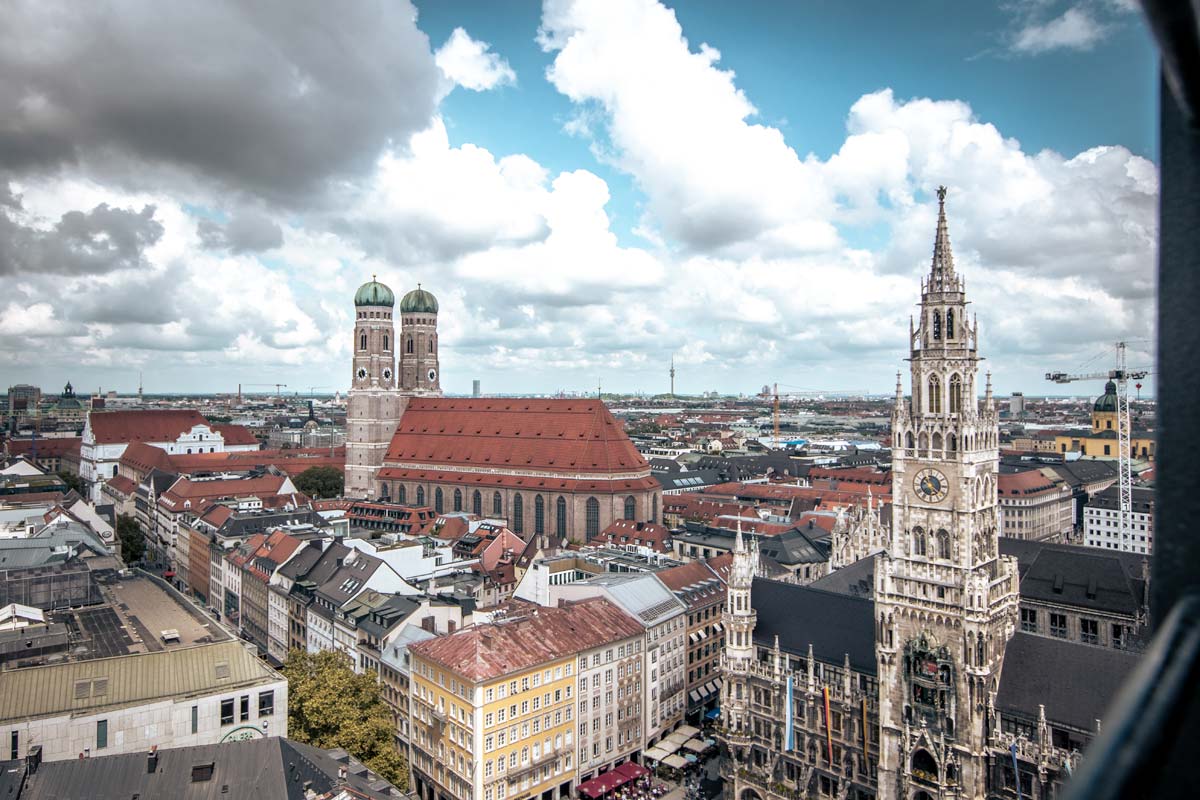 Victuals Market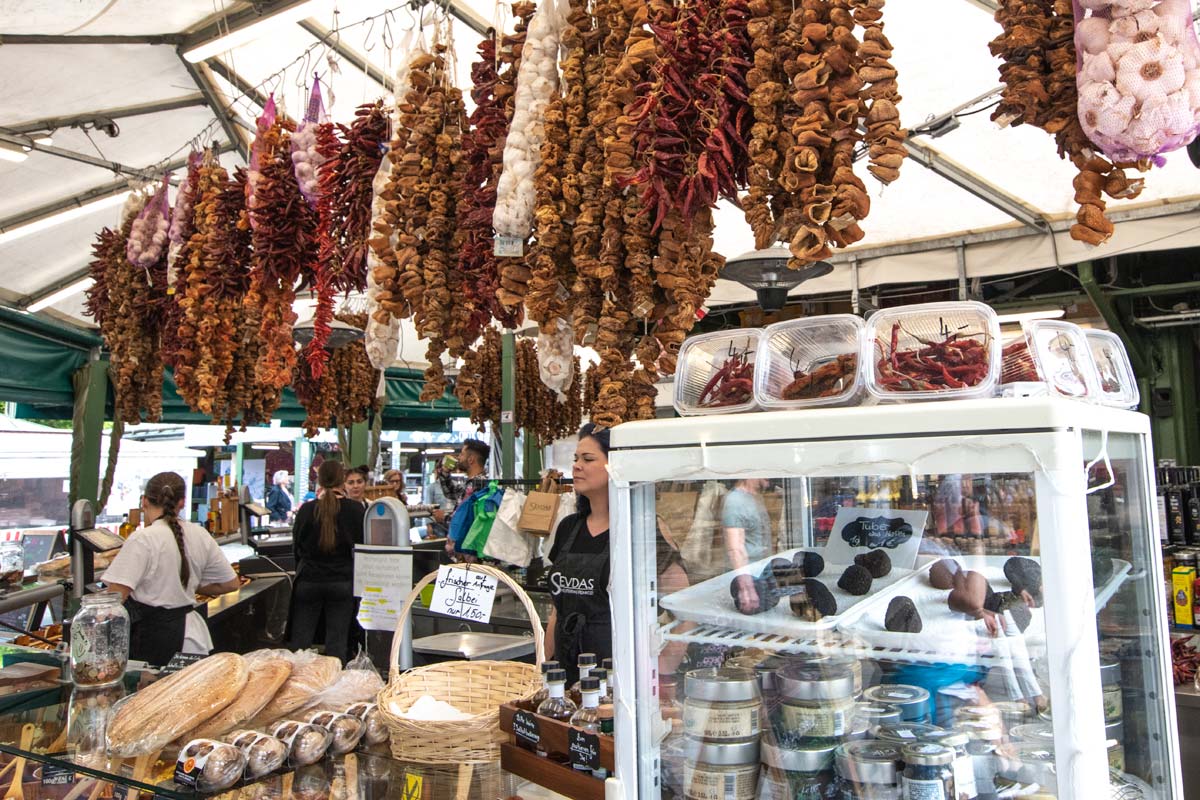 Right next to Marienplatz we found Munich's legendary Viktualienmarkt.
Formerly hosted on Marienplatz, the market grew too big, so in 1807 King Maximilian I had it moved to the place it occupies today.
You can find anything there from fresh fruit and vegetables to coffee, souvenirs, bavarian food, and, of course, a beer garden. There are also a few quirky statues and a Maypole that carries figures that display the trades and crafts of Munich.
Asamkirche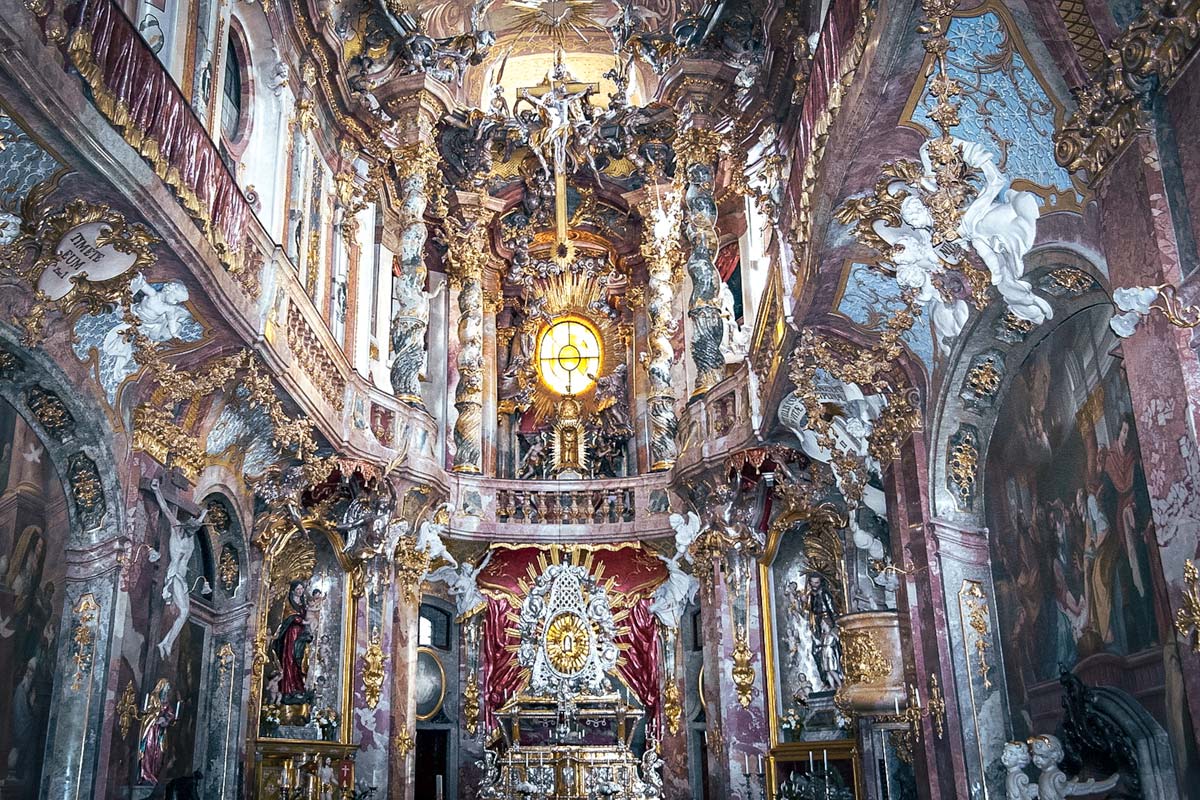 We continue our 2 days in Munich with another church. However, unlike the previous one, we're not here for its tower views. Instead, we visit Asamkirche because its interior is one of the most beautiful in Europe.
Built from 1733 to 1746 as a private chapel, the Asam church is considered one of the most important buildings of the southern German Late Baroque. Unfortunately, a bomb attack in 1944 left its choir heavily damaged, so an intense 8-year restoration was required to bring the temple to its former glory.
Schloss Nymphenburg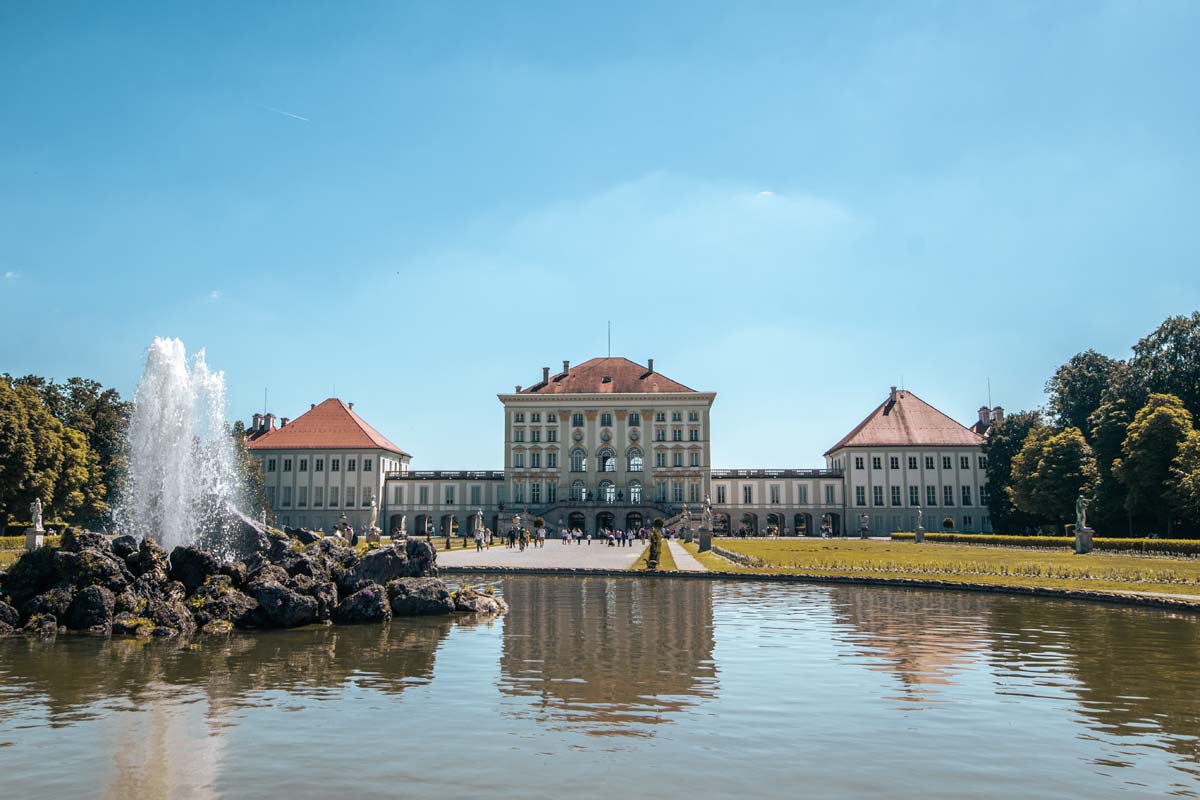 The last attraction for the day is a glorious fairytale palace. Don't worry if it's only just noon. Schloss Nymphenburg is far from the city center and offers a lot of ground to cover.
Castaway Tip
There's only one overpriced cafe/restaurant on the palace grounds, and t's always full of people. So getting products for a picnic is a good idea.

Nymphenburg Palace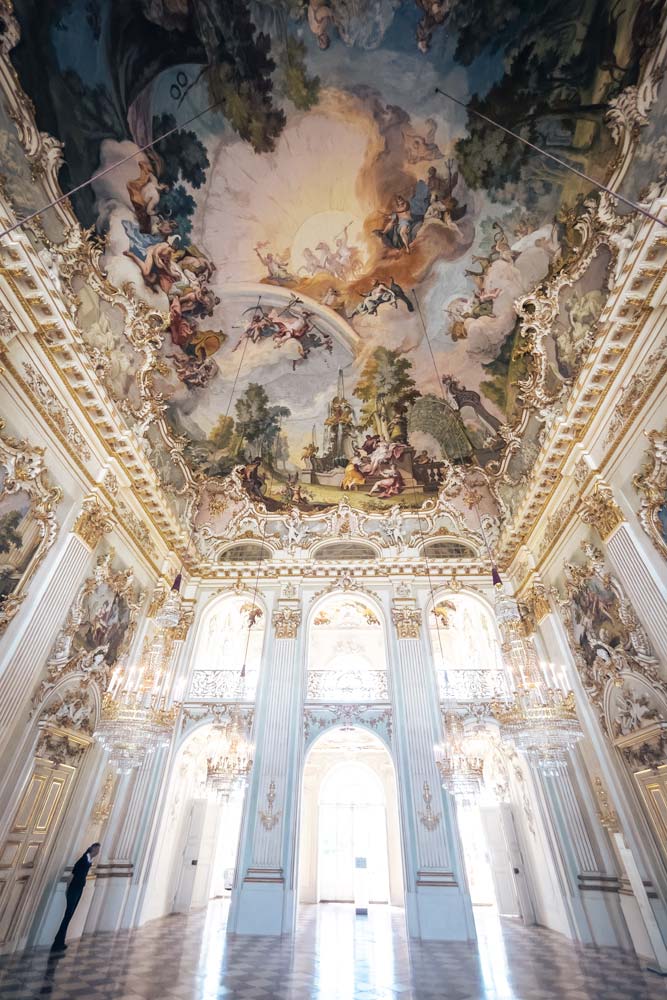 Completed in 1675, Nymphenburg Palace was built as a summer residence for Maximilian II Emanuel. With an overall width of about 700 meters (2296.59 ft), the palace is one of Munich's most famous attractions.
Some of its rooms kept their original baroque styling, while others later received a rococo or neoclassical redesign. The most impressive room had to be the Steinerner Saal (Marble Hall). There's no way you can miss it since it's right at the entrance.
Marstallmuseum
Situated in one of the palace's wings, Marstallmuseum showcases royal bavarian carriages and sleighs. While it doesn't sound like something special, some of the carriages are pretty impressive. And I've never seen a Royal sleighs museum anywhere else in Europe. Oh, there's also a porcelain museum that has plenty of royal utensils on display. This one was a bit dull.
Nymphenburg Park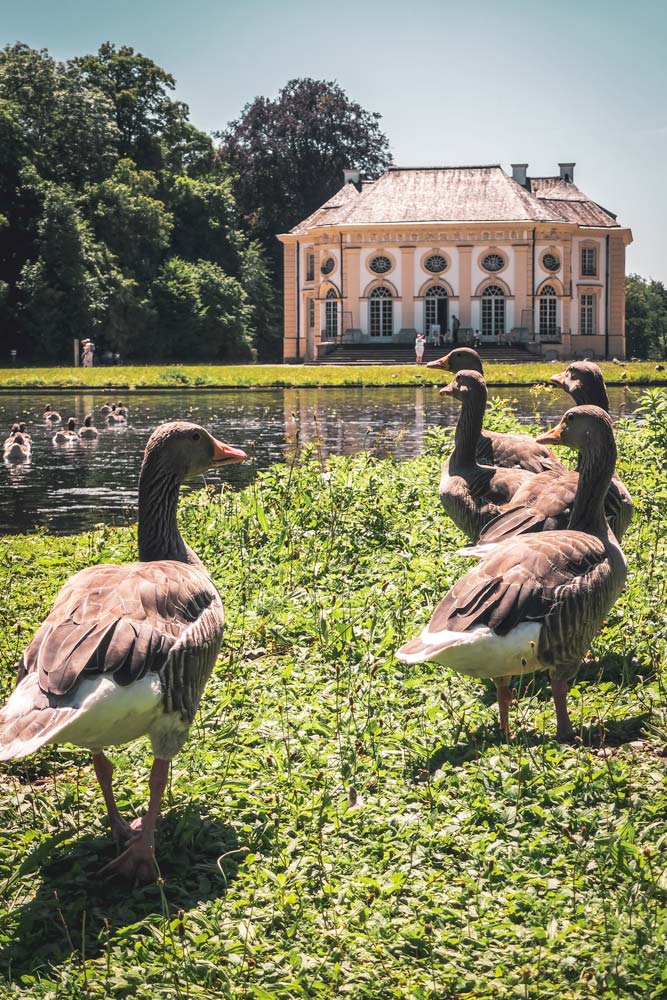 My favorite part of the entire palace was its park. The gigantic recreational area is not some well-maintained royal park with perfect grass and hedge labyrinths. No, sir. It's a wild park that gives you the feeling you're out in a forest. The abundance of wildlife certainly helps. There are ducks, geese, all kinds of weird birds, deers, and God knows what else.
There are also a few buildings to check. Used by the Royals to take a break during their hunts, they were way more enjoyable than expected (especially Pagodenburg).
See Also: How to spend 2 days in London
Two Days in Munich – Day 2 – Journey Back in Time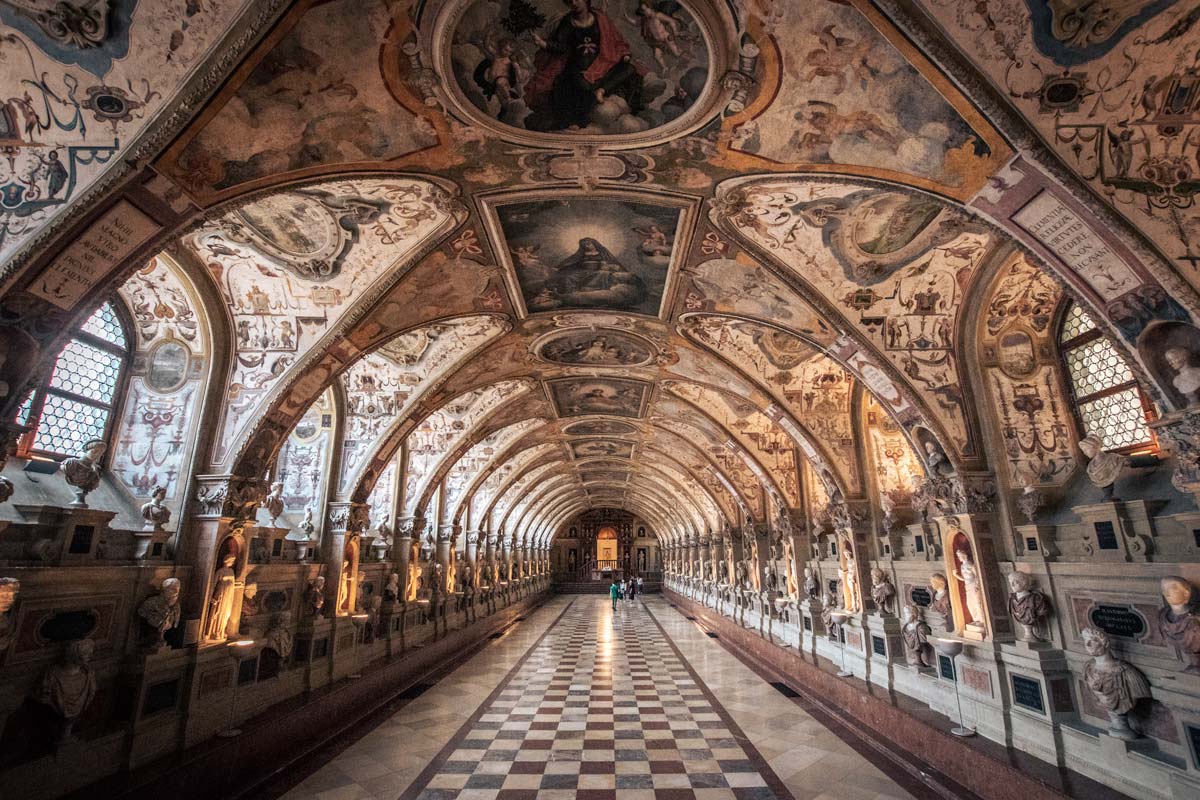 On the second of our 2 days in Munich, we're about to leave the 21st century and explore much simpler times. Times of great artists, powerful Kings, and tasty beer.
Alte Pinakothek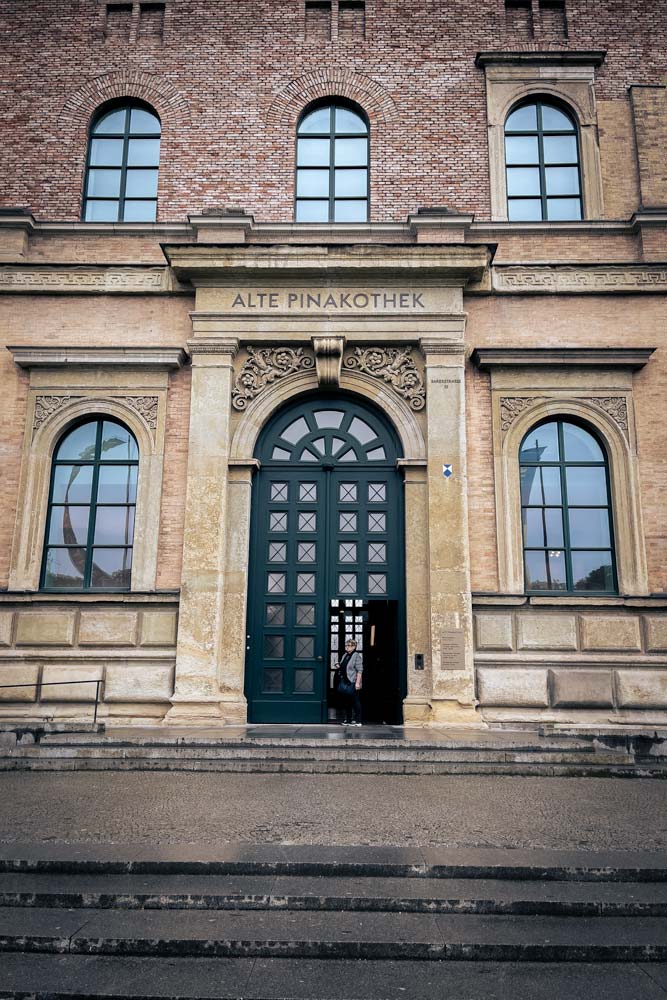 We start the second of our 2 days in Munich with a museum. There's nothing better to kickstart your exploration than some all-time art masterpieces, right? Alte Pinakothek can offer plenty of those.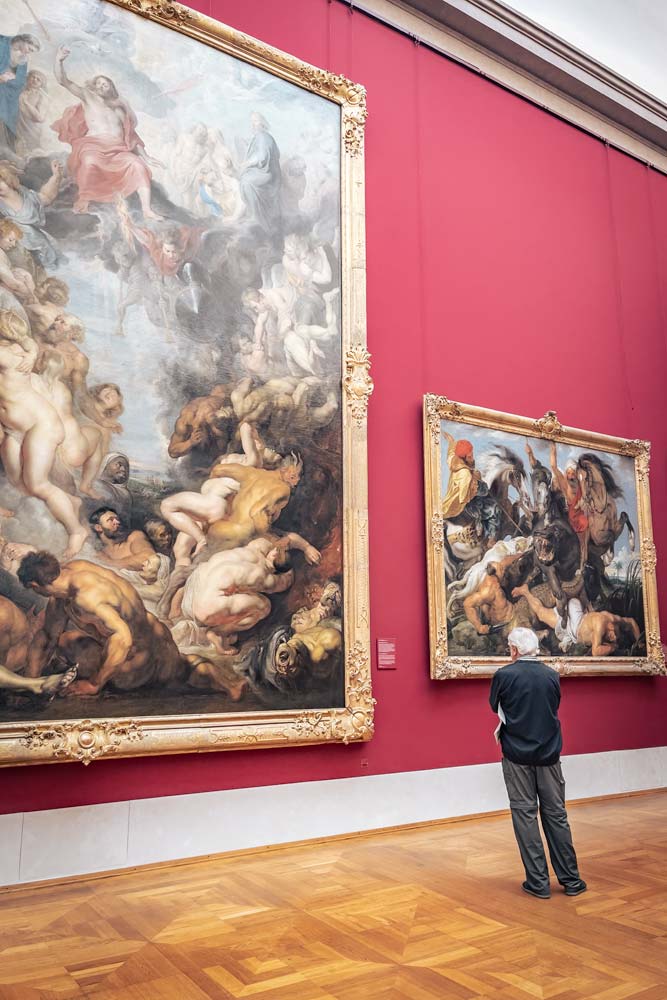 Considered one of the most important art museums in the world, the Old Pinakothek is famous for its collection of Old Masters' paintings, including Da Vinci and Rafael. You can also enjoy prominent works of Rubens, Pieter Bruegel, Rembrandt, and Bosch.
English Garden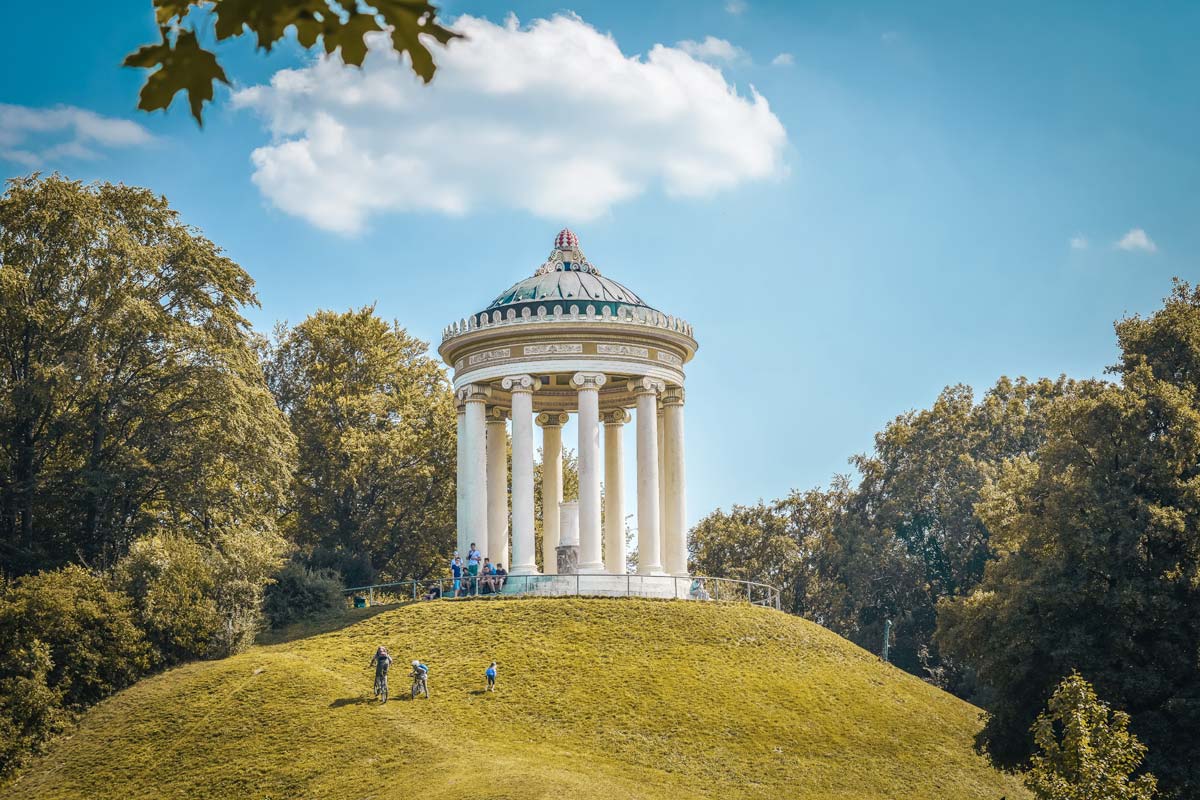 The Englischer Garten is the largest park in Munich, stretching from the city center all the way to the northeastern city limits. It's the most non-german park in the country and a perfect place to chill out during your 2 days in Munich.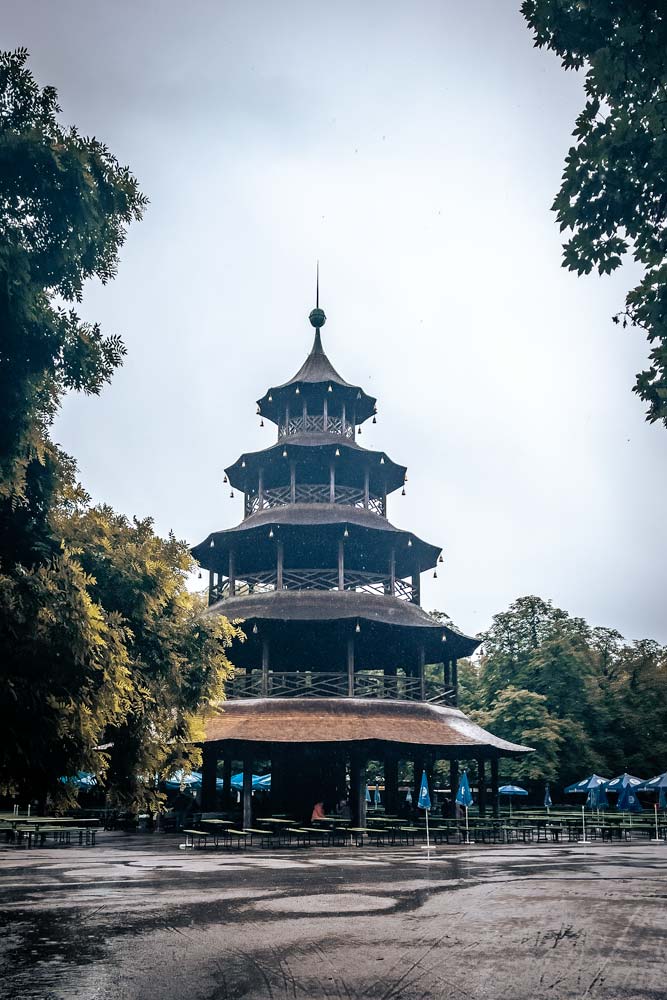 What do I mean it's not german? Well, let's start with the name – it's not the German Garden; it's the English Garden. The highlights inside are, bear with me, a Greek monopteros and a Chinese tower. And that's not all. Every July, the garden is home to a Japan fest! By far the most international park ever.
Eisbachwelle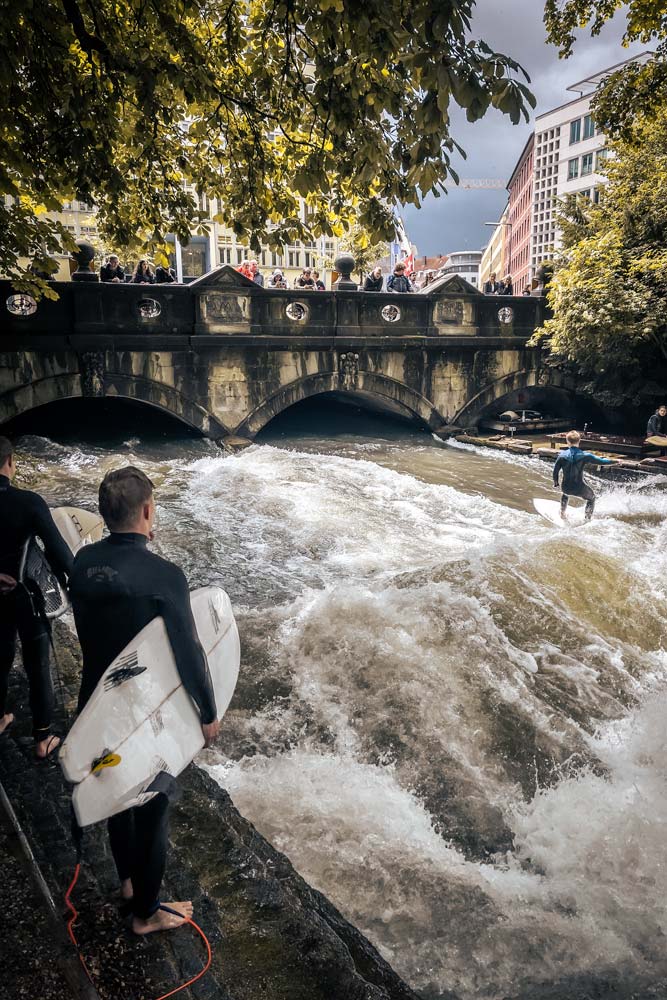 It's time for the coolest thing on this 2-day Munich itinerary. Hell, it's the coolest thing in Europe if you ask me. Located at the southern end of the English Garden, Eisbachwelle is the best surfing spot in town.
Wait, what? A surfing spot?? In Munich???
Yeah, you never thought there could be surfers in central Europe, right? Surfers on a river inside a city park… it's ridiculous, but it's true, and it's as cool as it sounds.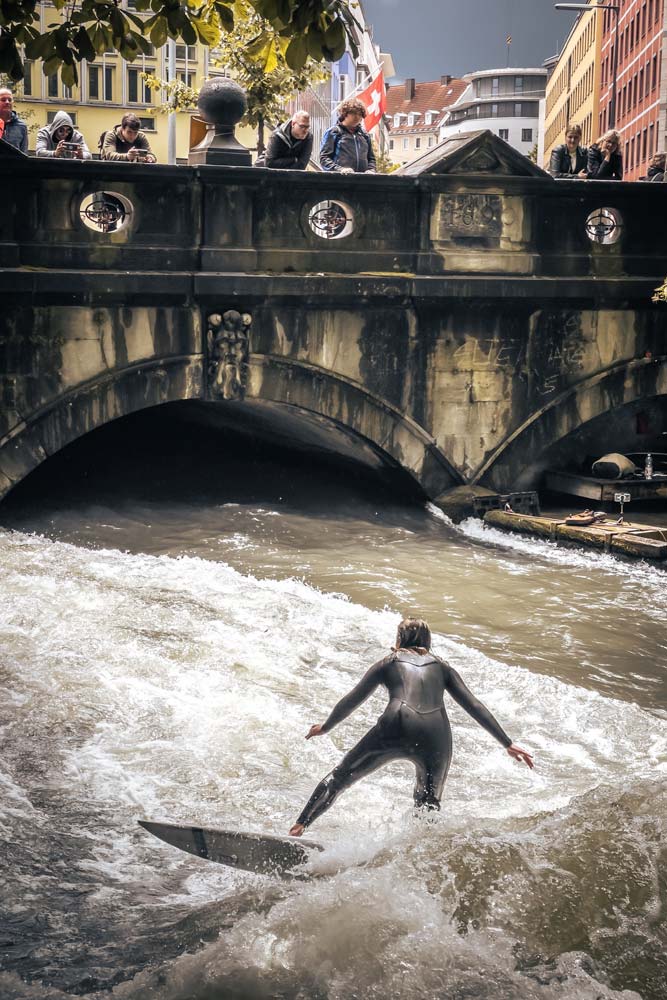 I don't recommend trying it yourself. You'll most likely drоw. What you can do is spend some time watching and applauding the local surfers. They truly are impressive!
Munich Residenz
We continue our 2 days in Munich with the largest inner-city palace in Germany. The Munich Residenz served as the seat of government and residence of the Bavarian Royals from 1508 to 1918 and is one of the most fascinating places in town.
Spending a couple of hours around the Royal rooms, exploring various antique collections and vintage bed chambers, will surely make you feel like a Bavarian aristocrat. It's a weird feeling this one.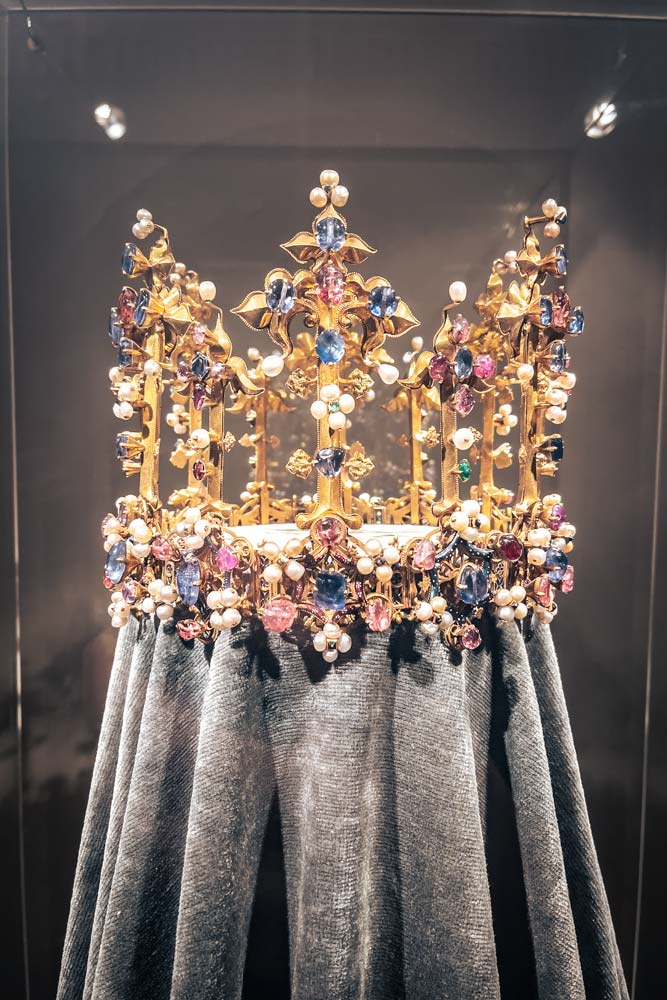 Next to the palace, you can find the Treasury. Featuring plenty of treasures (duh, it's a treasury), including a few crowns and Royal jewelry, you can expect to spend at least half an hour checking it out.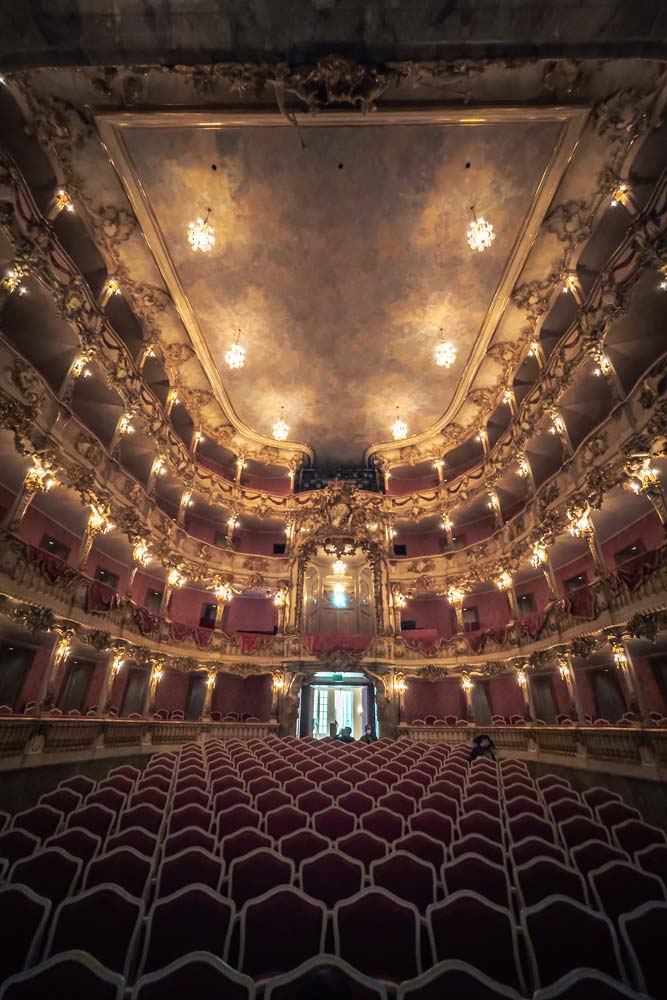 Last but not least is the Residenz Theatre. A bit tricky to find out, the theatre is a sight to be seen. With its impeccable decoration and well-maintained vintage outlook, this place won't take you more than 15 minutes to explore, but it will surely be talked about once your journey is over.
Theatine Church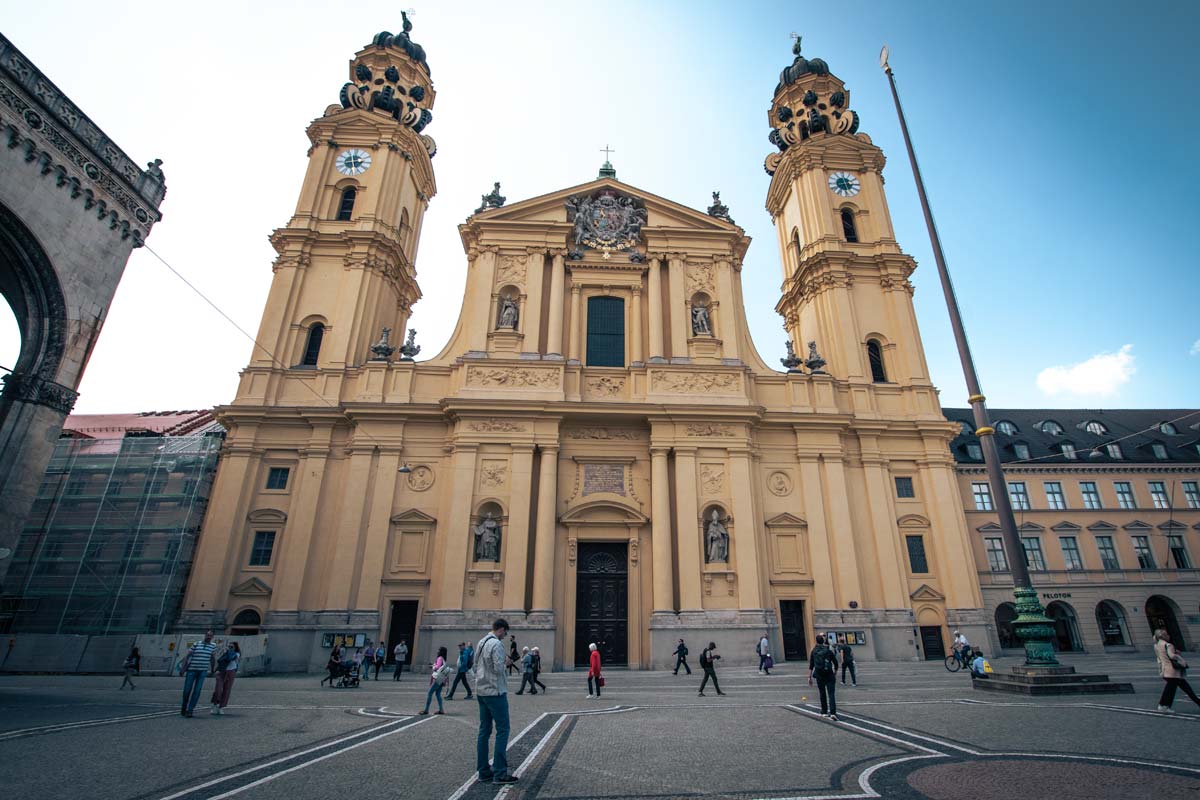 Located. on Odeonsplatz, the giant yellow Theatine Church of St. Cajetan was built from 1663 to 1690. It's quite curious from the outside but an absolute masterpiece from the inside.
No, seriously, check this marble interior. Have you ever seen anything like that? No wonder the church is a burial place for many Bavarian Royalties.
Hofbräuhaus München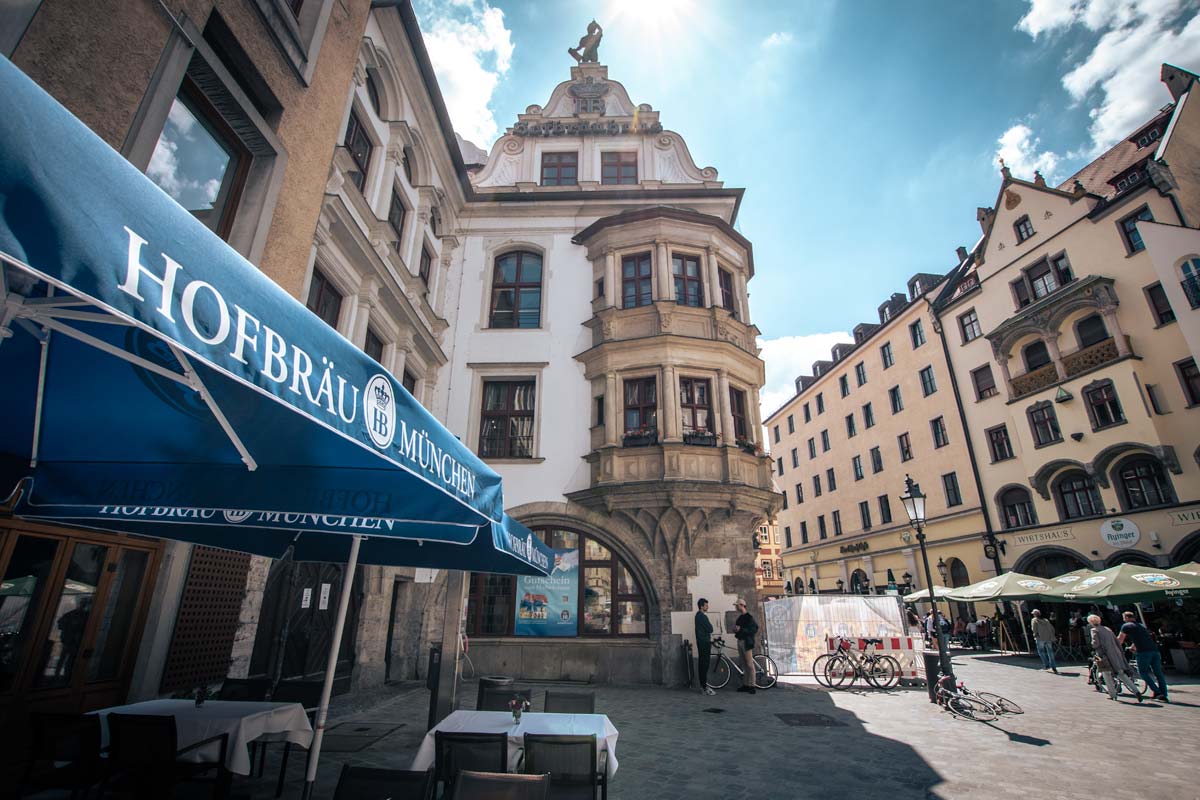 Our 2 days in Munich are almost over, and we're about to end them in style. Situated in the heart of Munich for literally ages, Hofbräuhaus claims to be the world's most famous tavern. And I'm pretty sure they are not lying here.
Initially built in 1589 by Bavarian Duke Maximilian I, the tavern was destroyed during WWII bombings but reopened once again in 1958.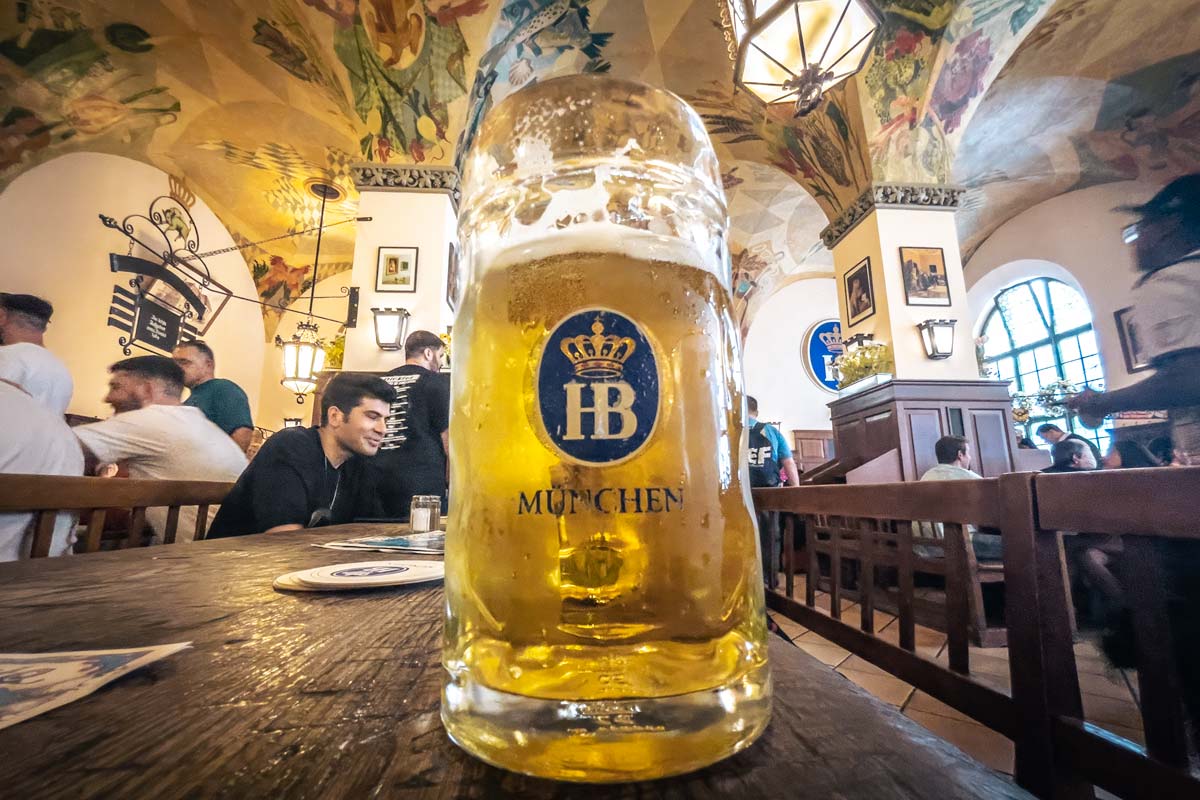 The legend says the local duke found the Bavarian beer so bad he ordered the Royal court to think of something, and Hofbräuhaus was their solution. Today everything about the tavern screams of Bavaria – authentic local music, beers, sausages, pretzels, and all kinds of Bavarian food and decoration. Best of all – it's not even that expensive.
See Also: Best way to spend 3 days in Rome
More Than 2 Days in Munich
You have more than just 2 days in Munich or want to add something to the itinerary. No problem. Here are the other Munich highlights:
Oktoberfest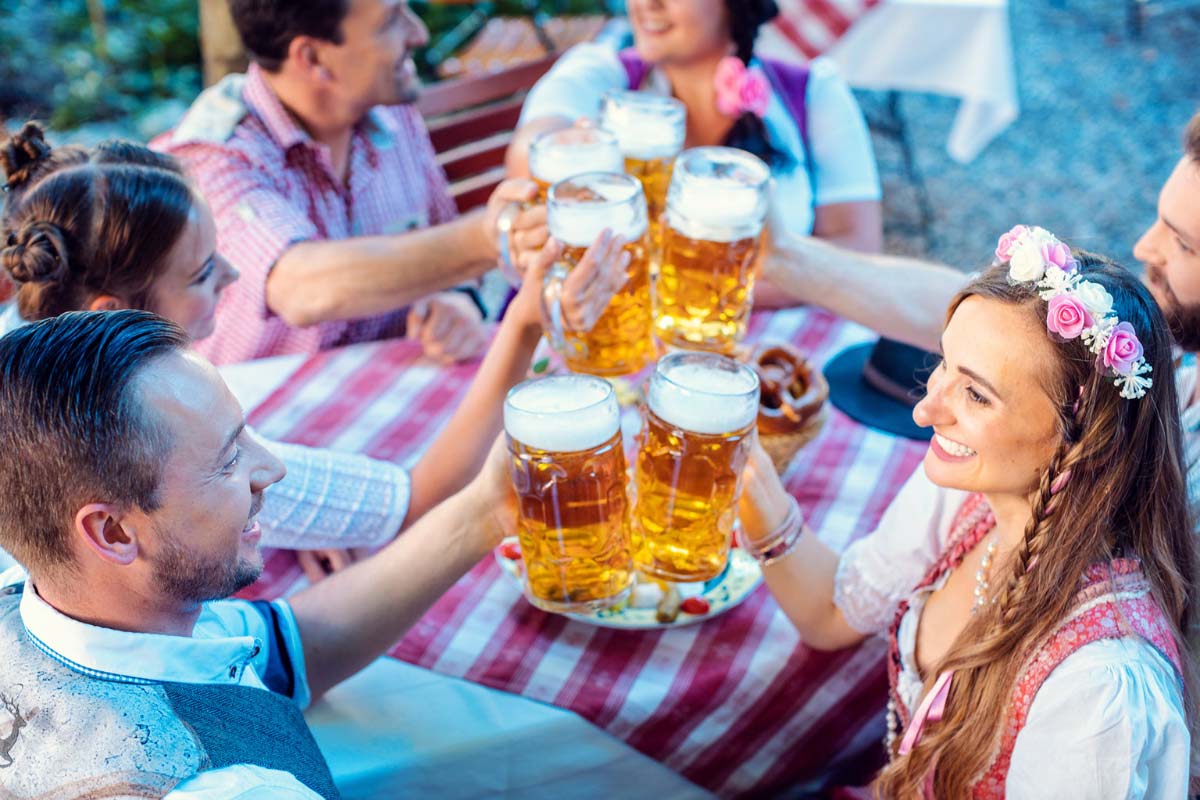 The world's biggest Volksfest is one of the most well-known festivals globally and Munich's prime tourist magnet. There's just no way you haven't heard of Oktoberfest, right?
If for some reason, you haven't, Octoberfest is two weeks of 24 hours excessive beer drinking and fun! Having been held since 1810, the festival is an integral part of Bavarian culture and a worldwide phenomenon.
The Museums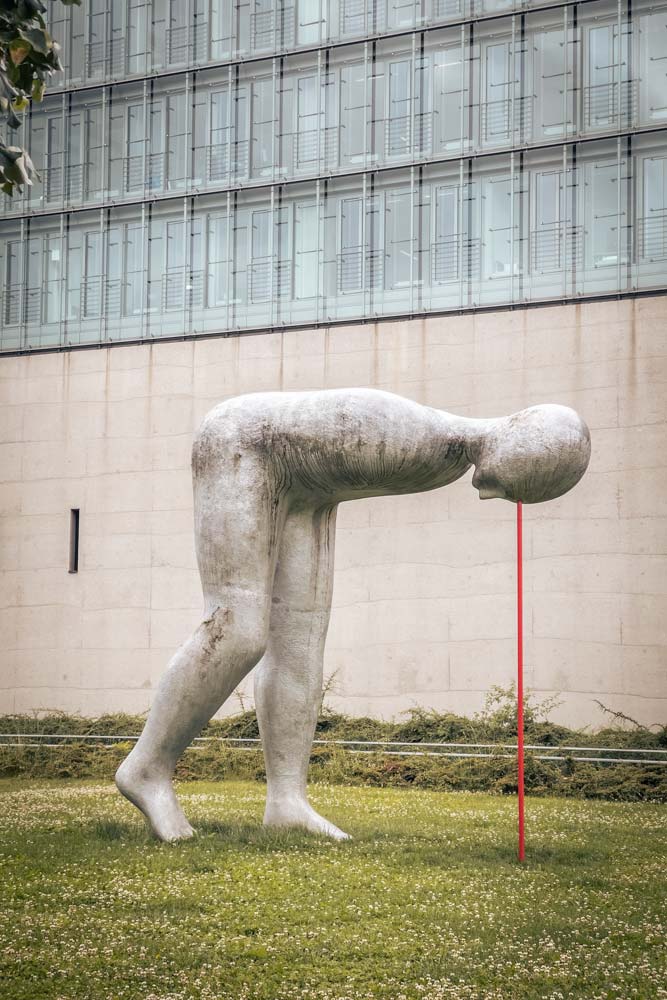 Munich is full of museums dedicated to all kinds of stuff. No, it's not like Prague and its tiny interactive (fake) museums. Munich ones are large, legit museums. I already have one museum and two giant palaces for our 2-day Munich itinerary, so having more of that would've only led to museum burnout. If you have more time, though, you should absolutely check one or two more.
BMW Museum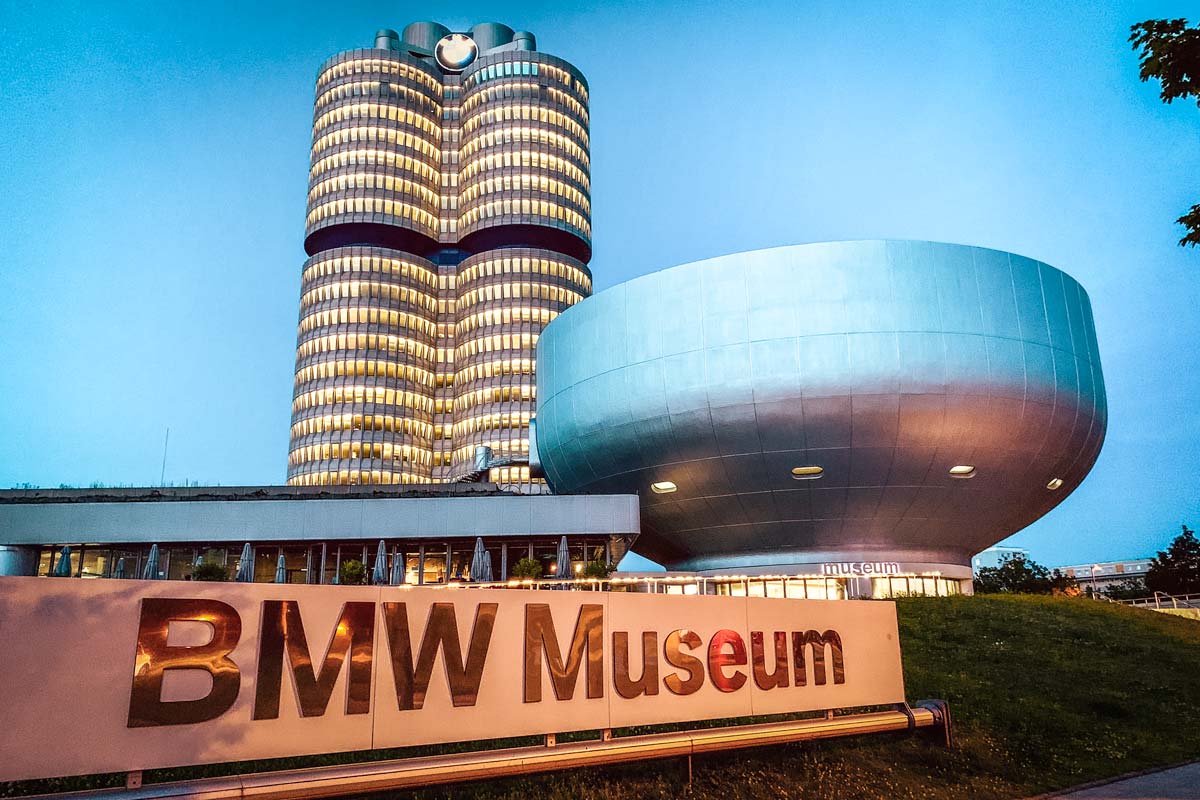 Munich is famous for two things – Oktoberfest and BMW. Bringing to life over 100 years of automotive fascination and innovation, the futuristic-looking BMW museum is a must-see for every car enthusiast.
Neue Pinakothek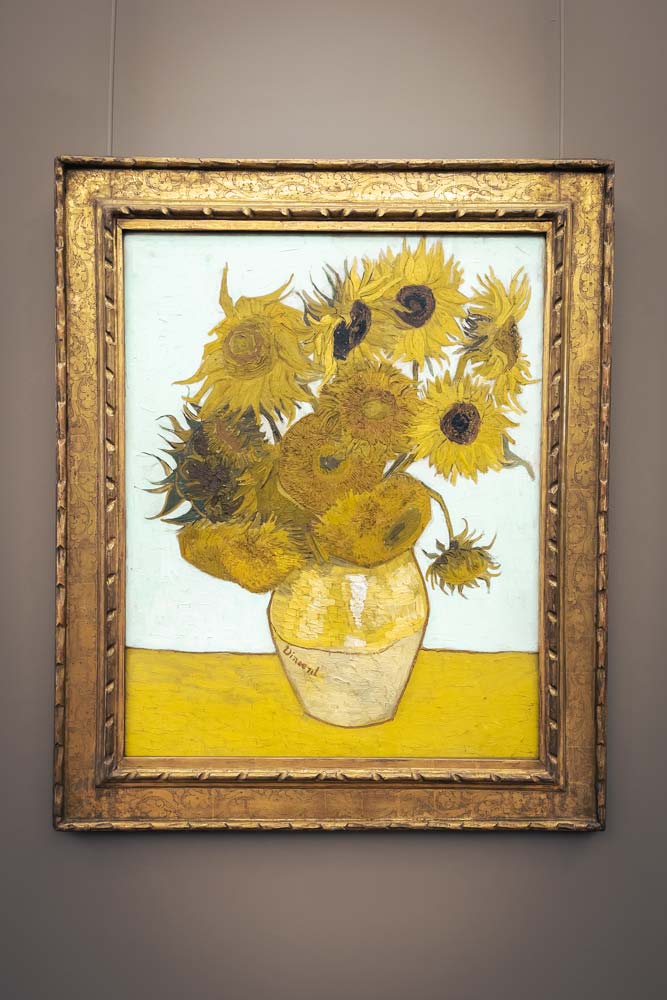 Founded by King Ludwig I of Bavaria in 1853, the New Pinacotheca focuses on European Art of the 18th and 19th centuries. The collection features masterpieces by Gauguin, De Goya, Overbeck, and Van Gogh, among others.
Pinakothek der Moderne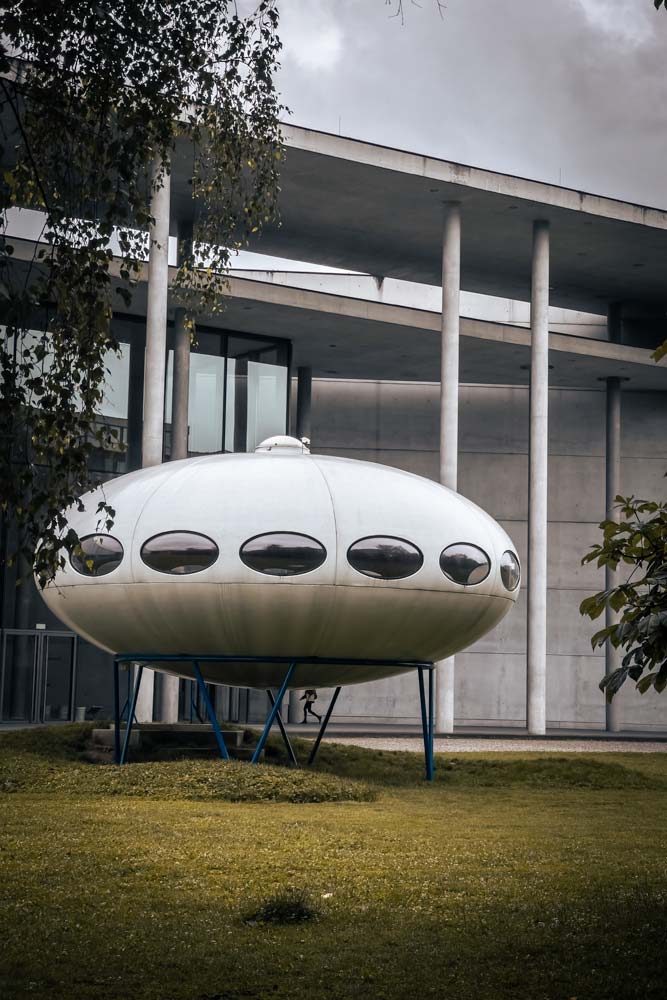 Munich's modern art museum is situated in central Munich's Kunstareal (area of art). Inaugurated in September 2002, Pinakothek der Moderne is one of the world's most prominent modern art museums displaying works of Max Ernst, Joan Miró, Salvador Dalí, and Andy Warhol.
Glyptothek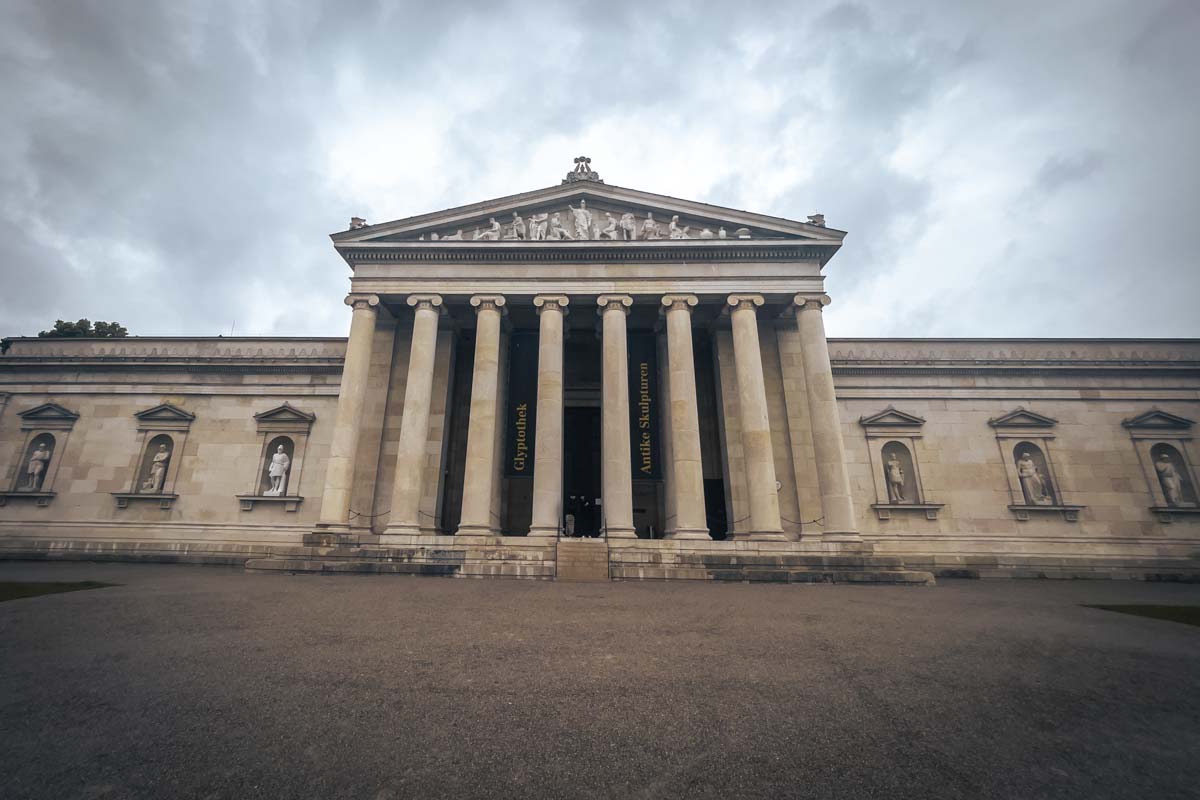 Another museum commissioned by the Bavarian King Ludwig I, Glyptothek, was created to house the King's vast Greek and Roman sculpture collection. A good thing about Kings is that they don't really move their collections around, so we can easily appreciate them today.
Lenbachhaus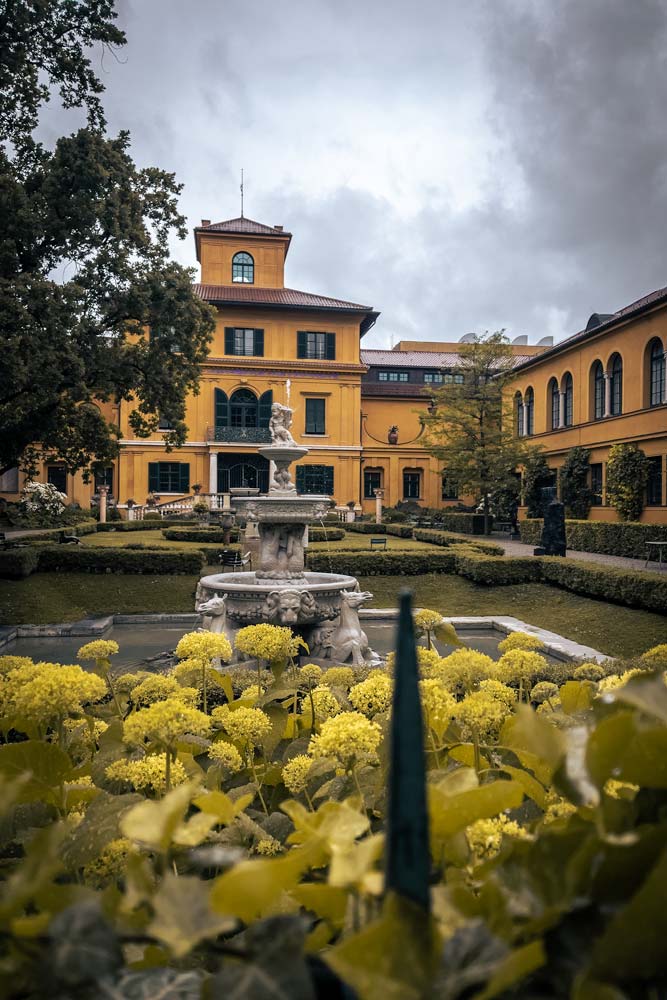 Built in the late 19th century as a Florentine-style villa for the painter Franz von Lenbach, Lenbachhaus displays various works of Munich painters and contemporary artists. The gallery's top highlight is the extensive collection of paintings by Der Blaue Reiter (The Blue Rider) – an expressionist group established in Munich in the early 20th century.
Munich Museum of Egyptian Art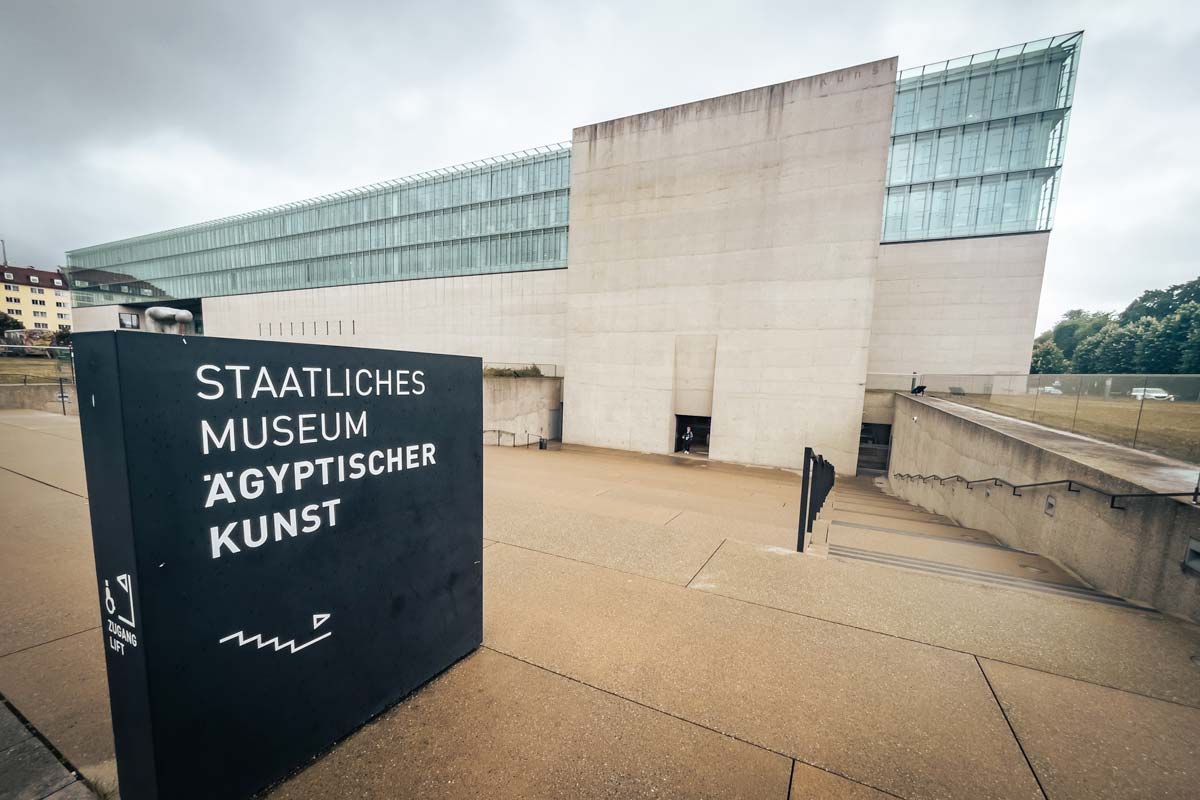 As the name suggests, inside this archeological museum, you'll find the Bavarian collection of ancient Egyptian art. If you've been to Egypt, you can safely skip this one. You won't see anything new. If you haven't seen Egyptian artifacts before, though, this is a great place to get familiar with one of the most emblematic cultures in human history.
Bavarian National Museum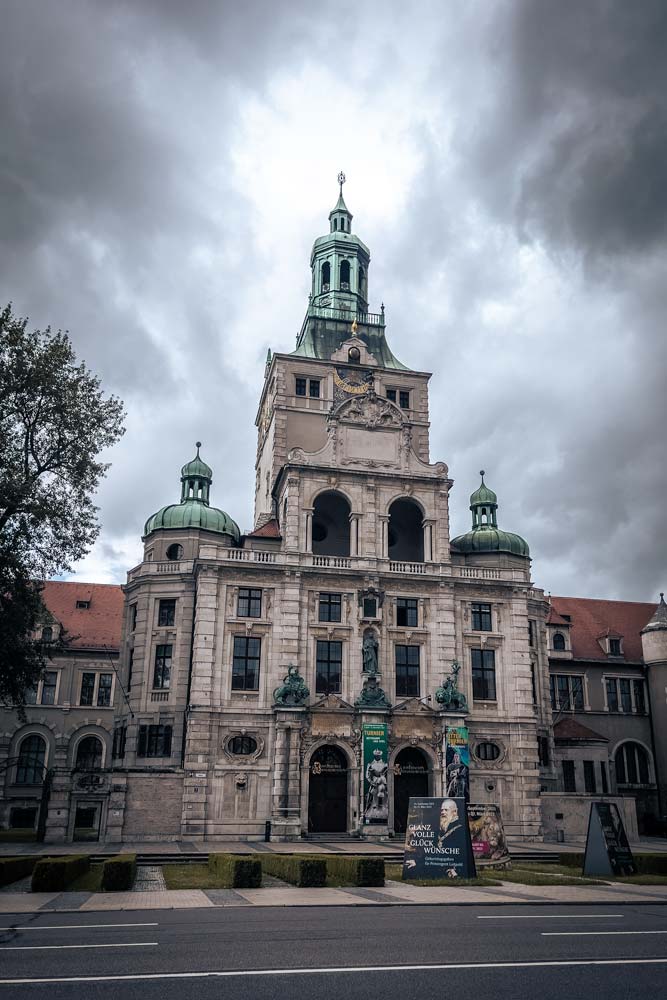 Bayerisches Nationalmuseum is one of the largest museums in the country and is also considered one of the most important museums of decorative arts in Europe. If you have no idea what decorative art is, that's ok. I didn't know either.
Basically, inside this museum, you have more than 40 rooms displaying collections of carved ivory, textiles, sculptures, furniture, armor, musical instruments, clocks, and stuff like that. So if that's your thing, this museum is definitely a must-see!
Deutsches Museum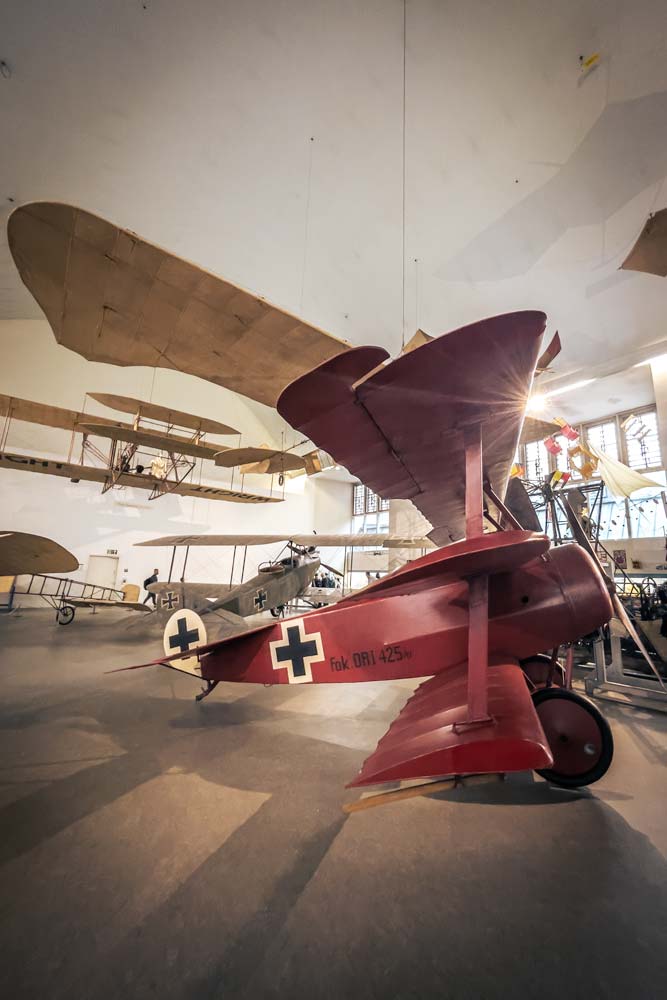 This museum is the most german museum possible – an engineering one. It's the world's largest science and technology museum, with about 28,000 exhibited objects from 50 fields. The biggest highlights are a giant ship, a few planes, and the daily Faraday-Cage show. Great museum to visit with your kids.
Olyimpiapark Munich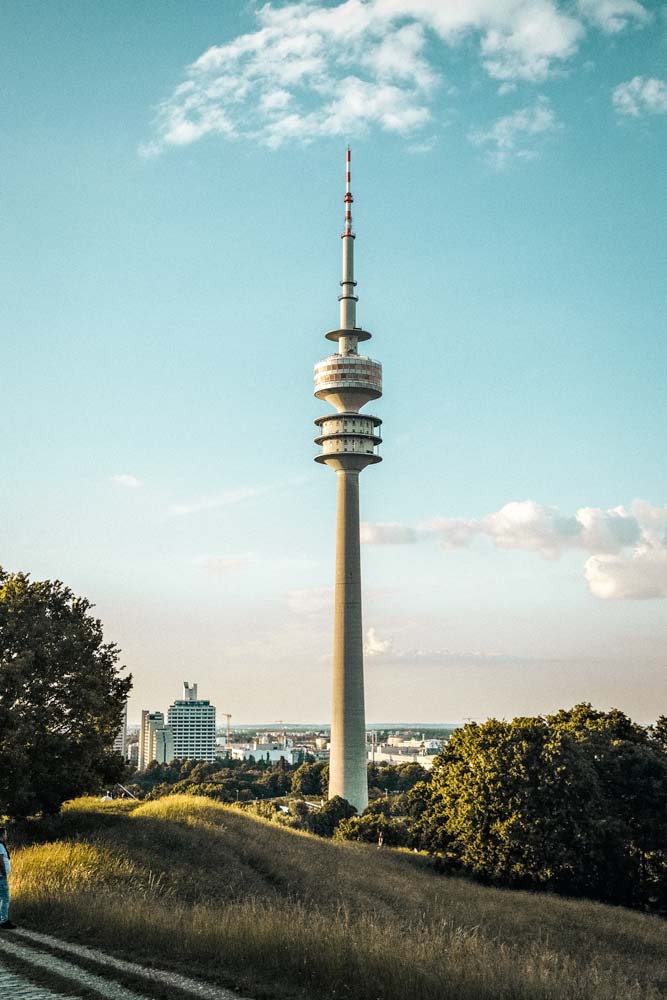 Munchen's Olympic Park was constructed for the 1972 Summer Olympics. It's one of the largest city parks, perfect for escaping the busy Munchen streets. It also regularly houses all kinds of concerts and venues.
Allianz Arena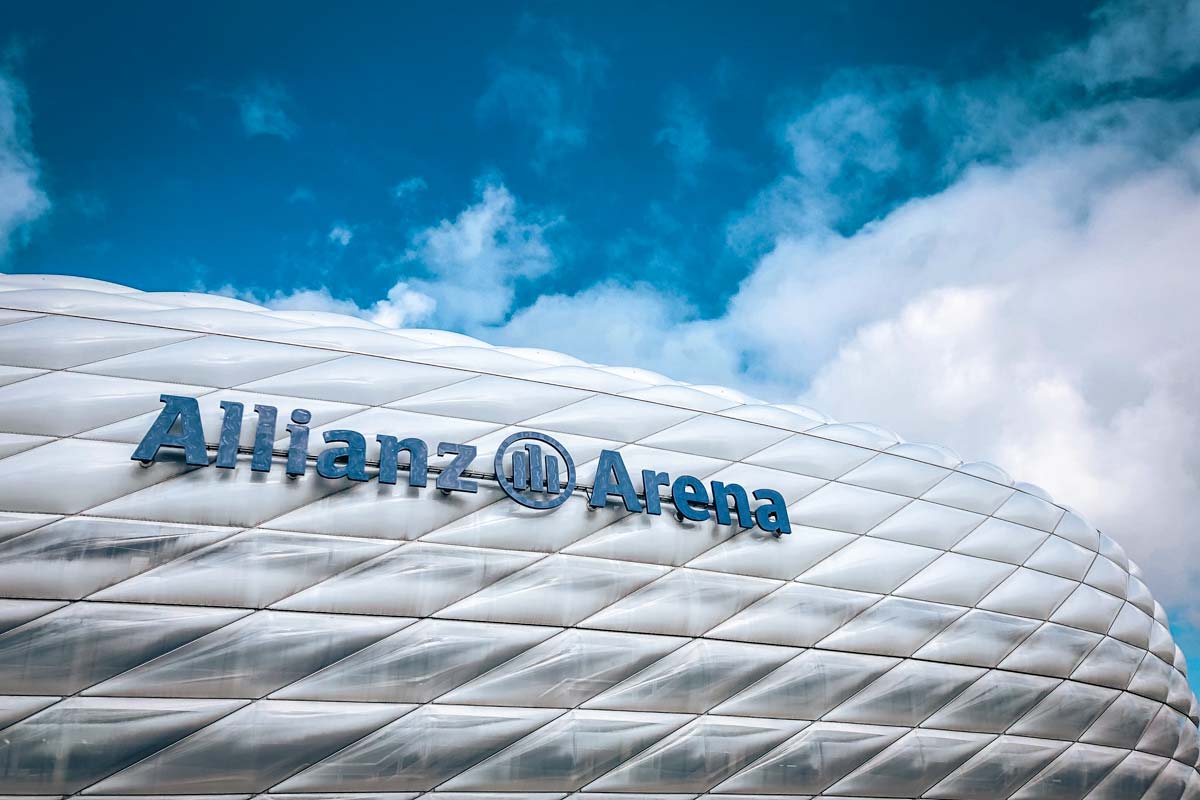 Home to one of the most successful football clubs in the world, Allianz Arena is the futuristic-looking stadium that welcomes 75.000 people every time Bayern Munich plays a game. It's also home to the illustrious club museum.
Frauenkirche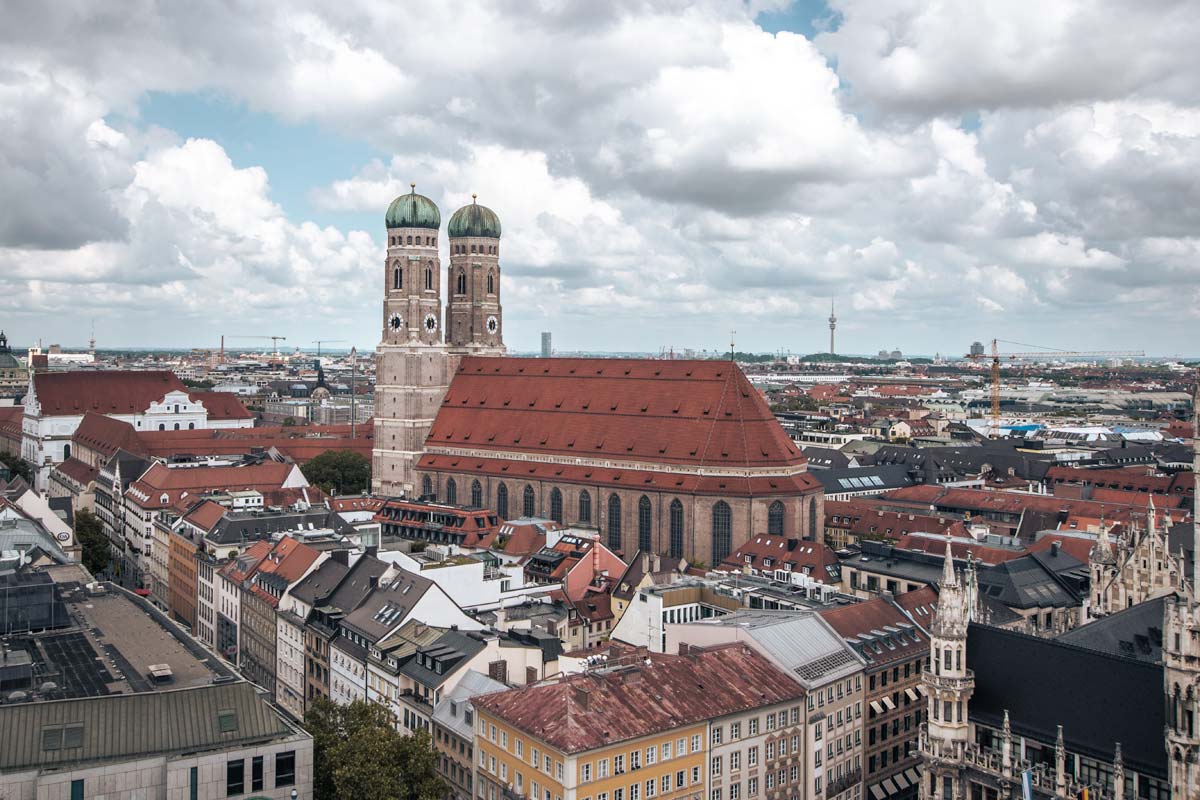 Completed in 1524, Frauenkirche is one of the most-emblematic Munich churches. With its two 98 meters (323 feet) tall, domed towers, this church is hard to be mistaken with anything else and has been an integral part of Munich's skyline for decades.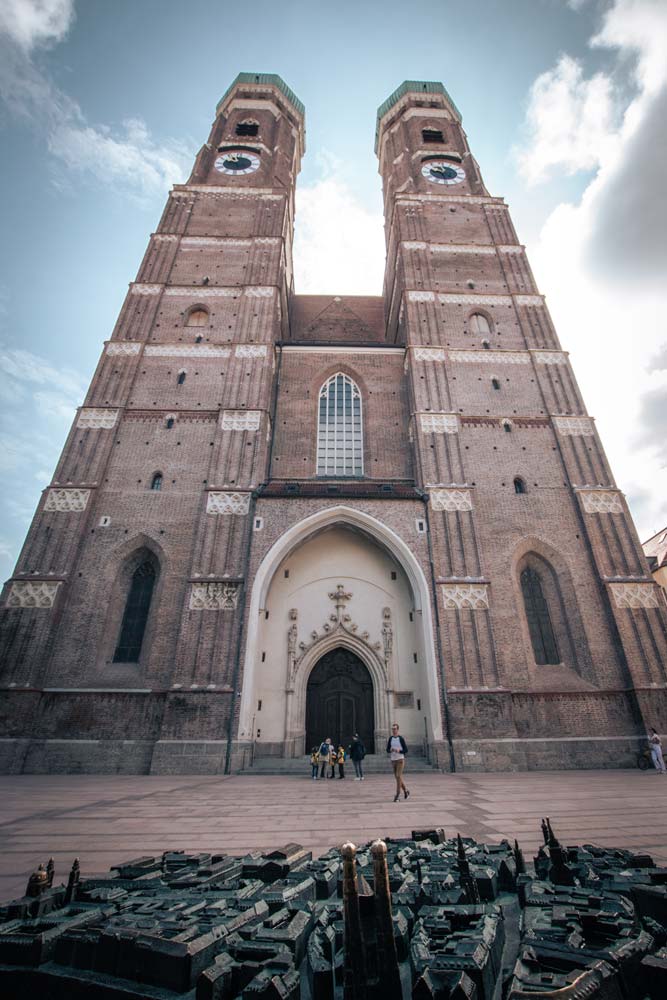 Like most churches in Europe, you can climb to the top of its tower to check the view.
Siegestor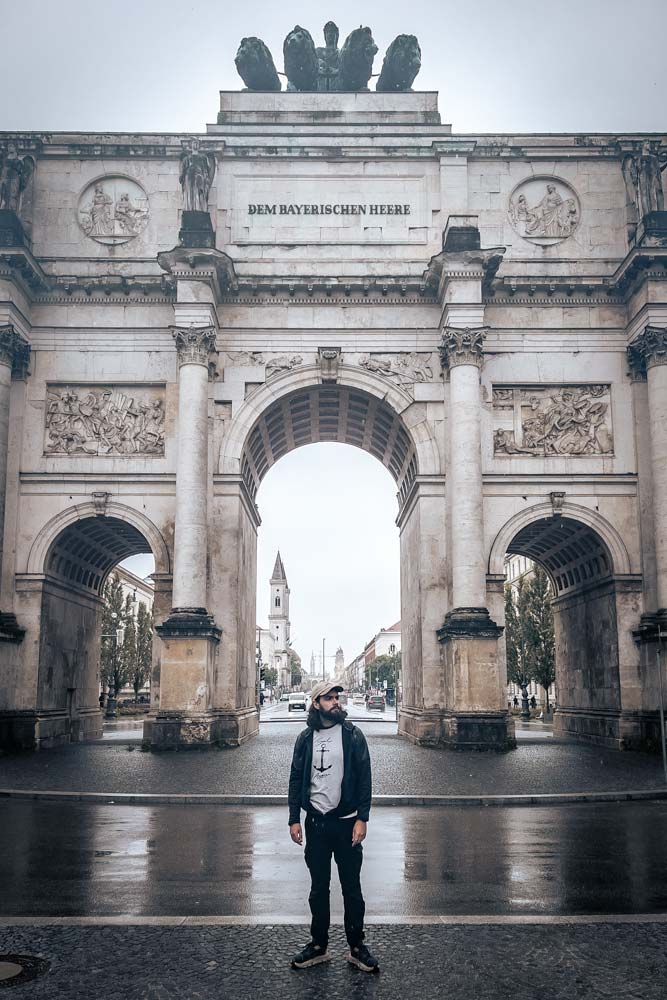 Originally dedicated to the glory of the Bavarian army, Siegestor is Munich's memorial arch that looks like the little sister of Berlin's world-famous Brandenburg Gate. Unlike Brandenburg Gate, though there are hardly any tourist crowds there so, taking a good photo is much easier.
Michael Jackson's Memorial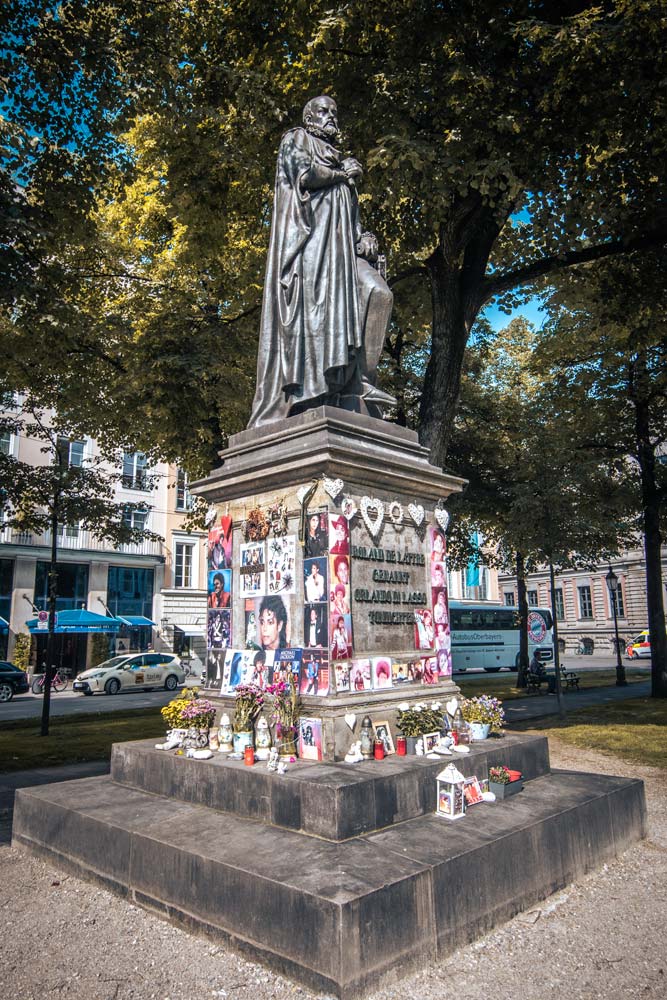 This is a curious one. Imagine my surprise; when looking for a place to rest in this tiny park, I found a Michael Jackson memorial. It's built around a statue of Orlande de Lassus, a Franco-Flemish Renaissance composer, and kept fresh even now – more than a decade after the King of Pop's demise. It looks so bizarrely out of place there, but it's fun to see.
The Endless Staircase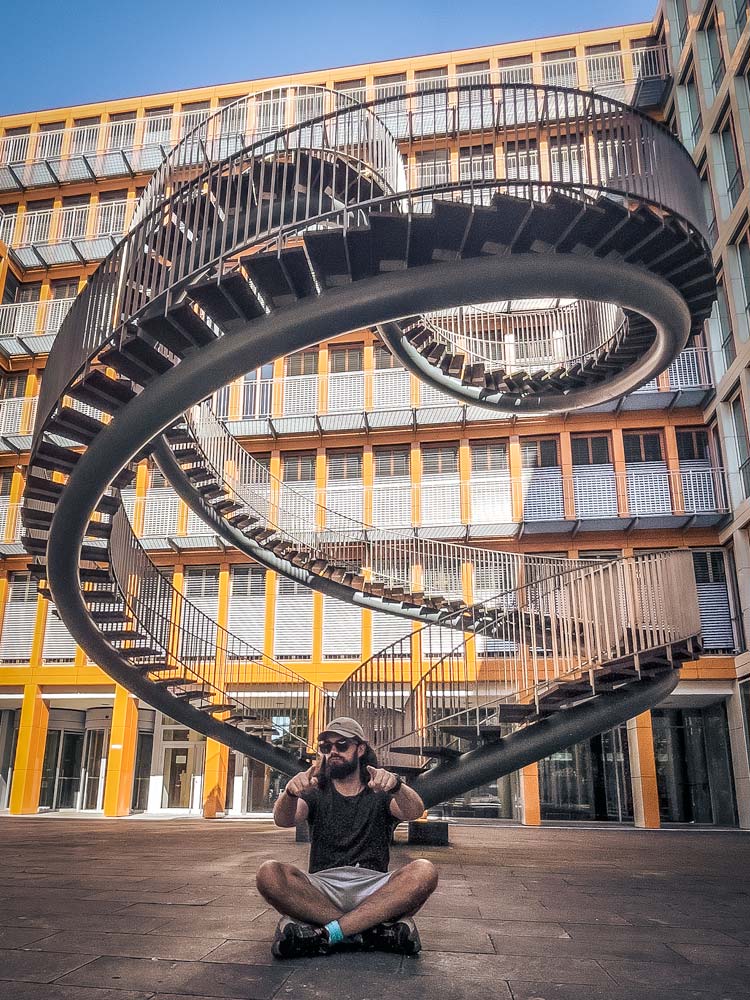 Another excellent Munich photo spot, the Endless Staircase, is hidden in the courtyard of an office building in the Schwanthalerhöhe district. Named Umschreibung, the statue was finished in 2004, and according to its creator, it's supposed to represent "movement without destination, a space defined by motion rather than walls".
Justizpalast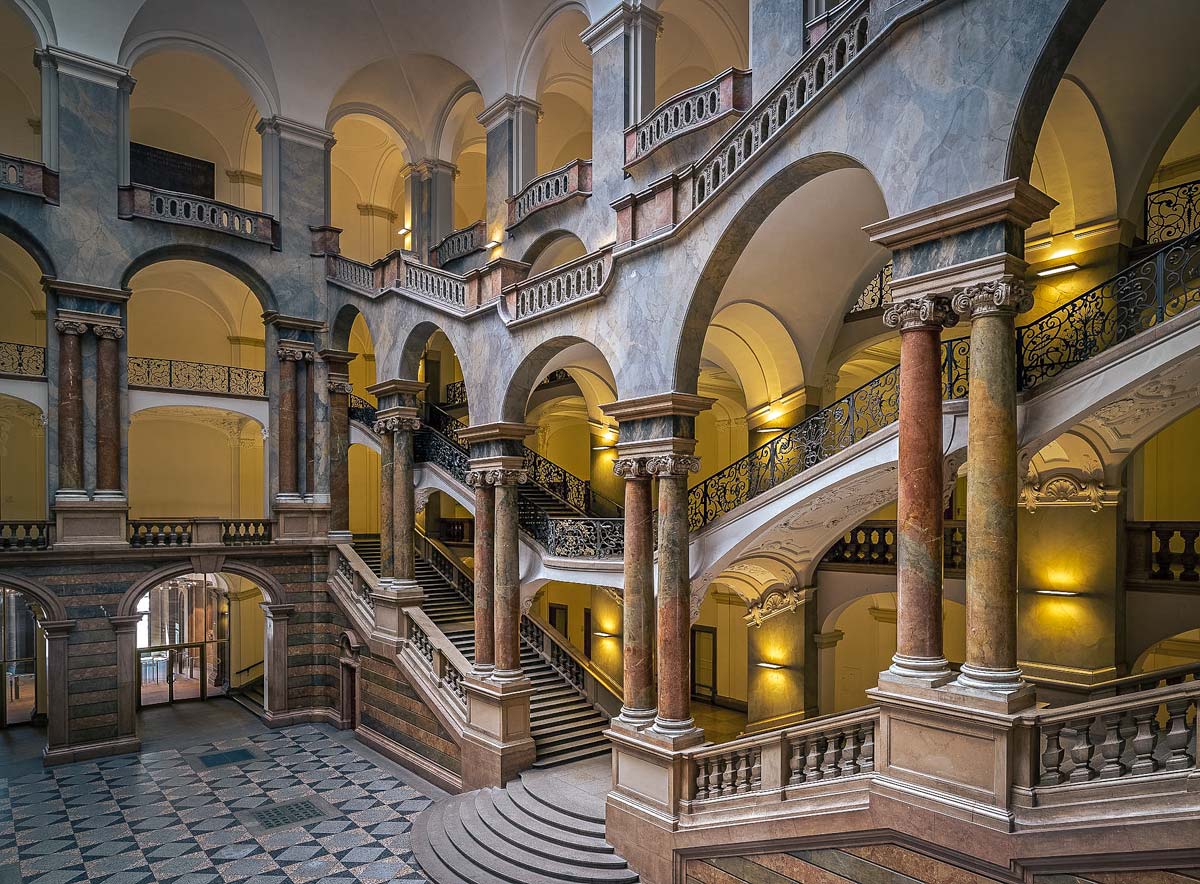 Munich's Palace of Justice was constructed in 1890–97 and is one of the most Instagramable places in town today. So if the main idea behind your two days in Munich trip is photo-hunting, Justizpalast should definitely find a place on your itinerary.
See Also: How to spend 3 days in Vienna
Munich Tours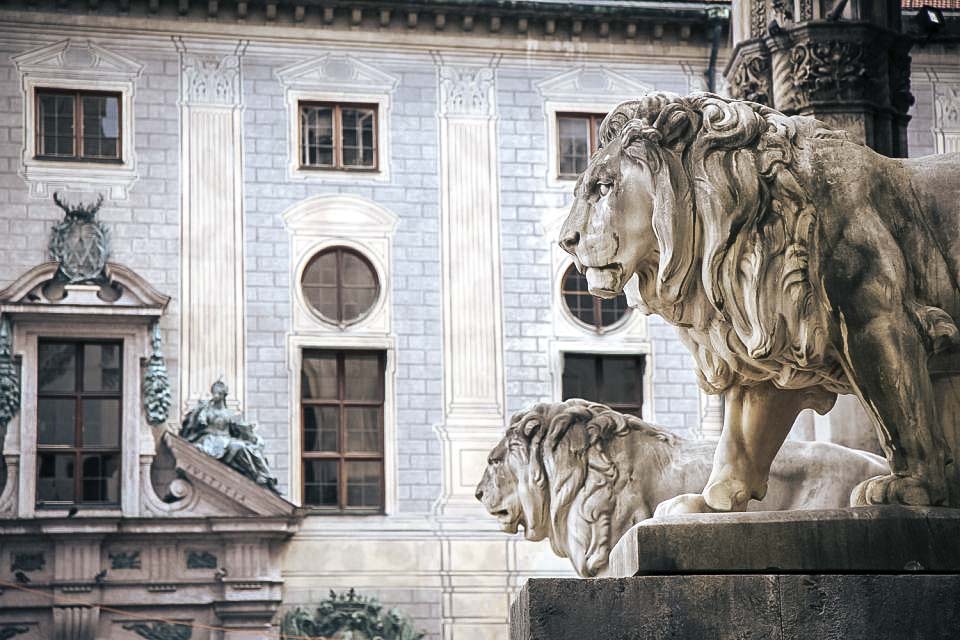 This tour will get you familiar with something the city of Munich doesn't want to remember – the birth of the Nazi Party and the infamous Third Reich. The tour covers all the important facts and sites that took part in the origin of this dark chapter of German history.
Check the latest price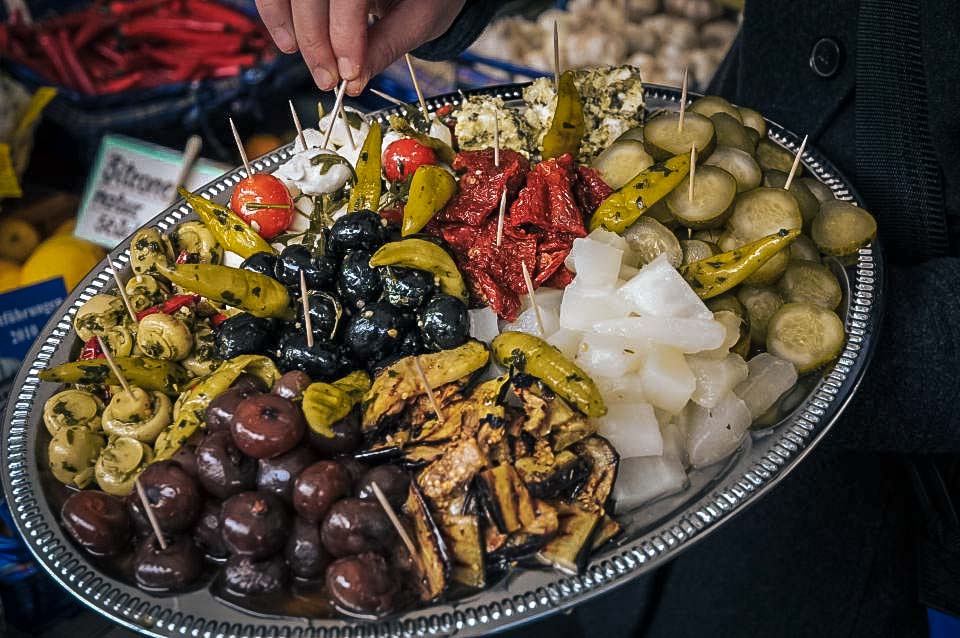 This tour will take you around Munich's most famous market – Viktualienmarkt. For two hours, you'd taste various local delicacies, including hearty sausage specialties, crispy homemade bread, different types of beer and pretzels, fine cheeses, and the famous Bavarian antipasti. You'll also learn about the market's history and importance to the region. This one is a no-brainer, really.
Check the latest price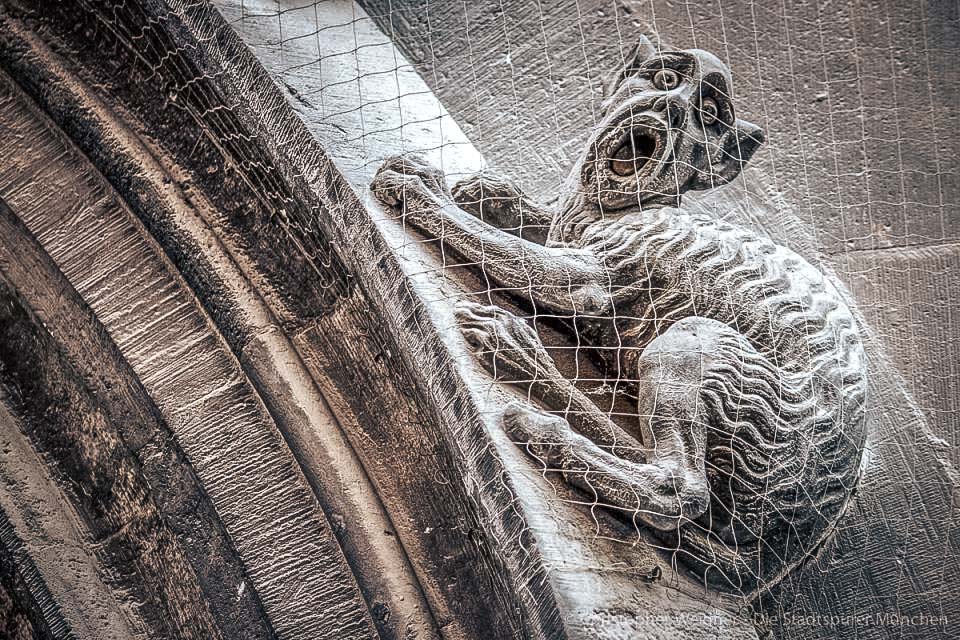 Those types of tours are my favorite! Join your guide on the streets of Munich to discover the city's dark side. From the devil's footprint through a few ghosts (one of them a fat one) to a haunted tower, on this tour, you'll learn about the city's devils, demons, and heretics and have a good time doing it!
Check the latest price
Munich Day Trips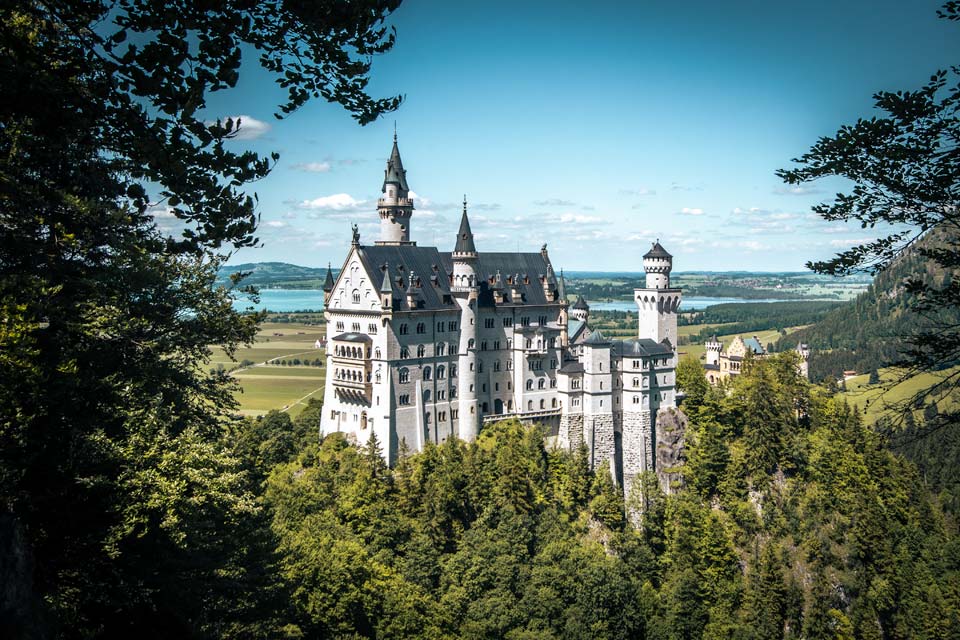 This tour will take you to two of the most beautiful castles in Germany – Neuschwanstein Castle & Linderhof. You have skip-the-line tickets, snacks, and a professional guide that will tell you about the castles' history and Germany's countryside. The tour also includes a stop in the picturesque village of Oberammergau.
Check the latest price
Castaway Tip
If you're interested only in Neuschwanstein Castle and its beautiful surroundings, this tour will make sure to show you all the vantage points around it.
Check the latest price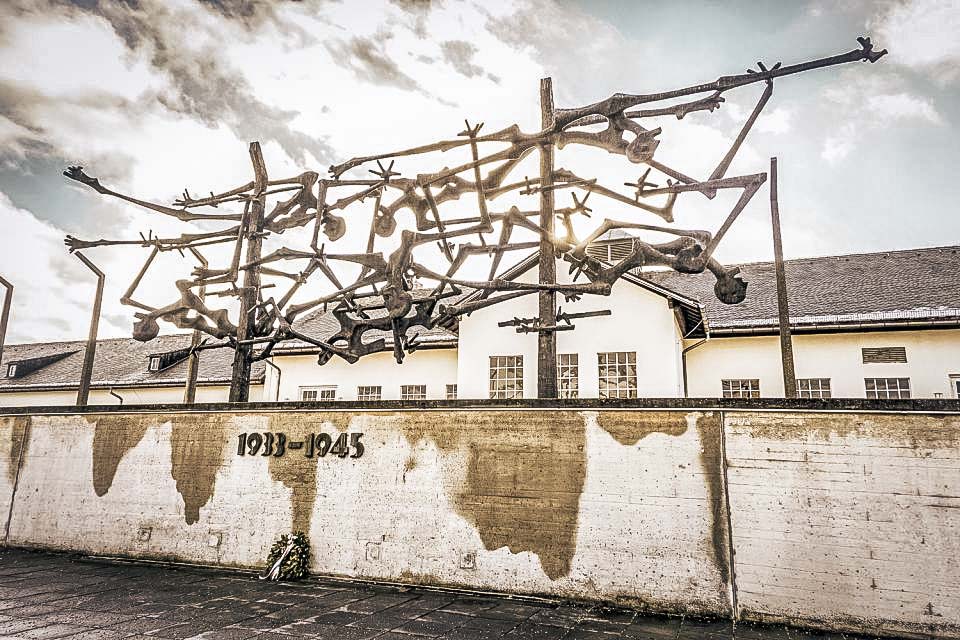 Join a professional guide to learn more about Germany's recent dark past. Hear stories about the history of concentration camps and Dachau's role as a model camp. Then, visit a former gas chamber and crematorium and pay your respect to the countless victims who met their fate there.
Check the latest price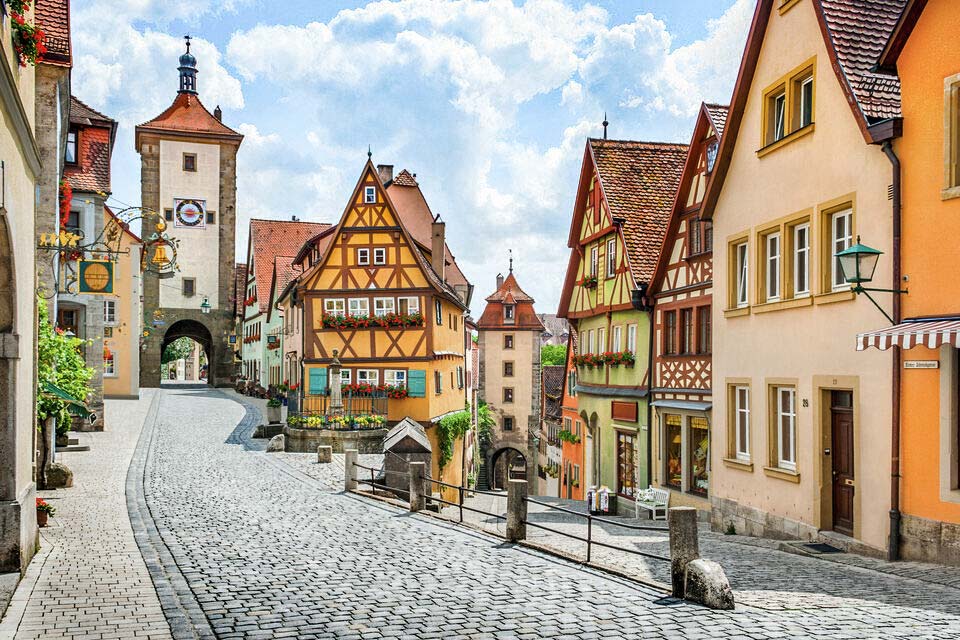 This tour will take you around the perfectly-restored medieval town of Rothenburg and the amazingly preserved and never damaged by war Harburg Castle. All of that is complemented by a drive through the fabulous scenery of the Nördlinger Ries – a giant crater left by a meteor.
Check the latest Prices
Where to Stay in Munich
Luxury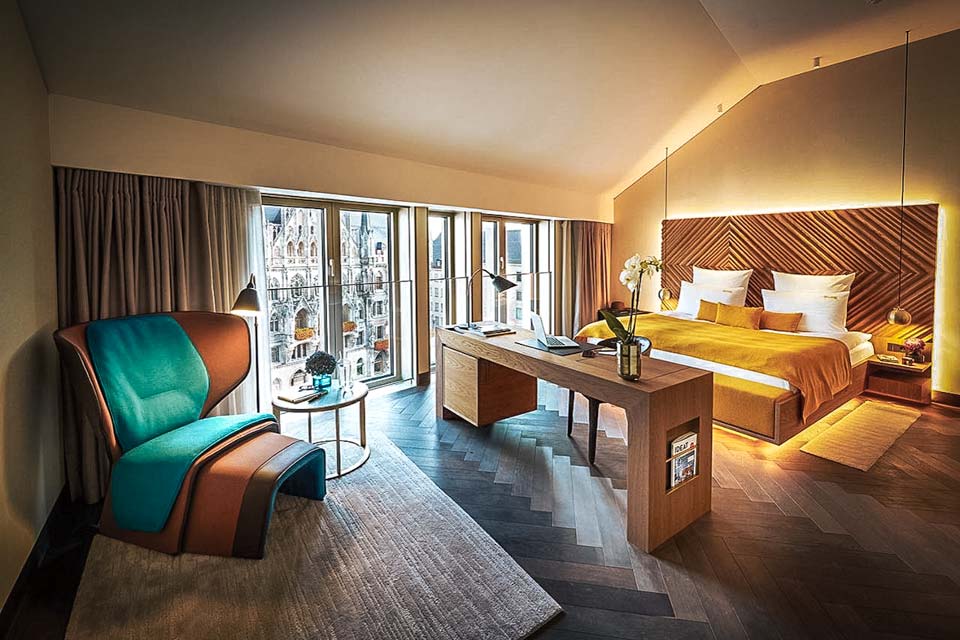 This 5-star hotel is the jewel of Munich. Luxury furnished rooms, a 55-inch flat-screen TV, a rain shower in the bathroom, and 24-hour available concierge are just the perks you expect from a 5-star hotel.
The x-factor of BEYOND is its location – right on Marienplatz! Yup, you get a panoramic view of the Old Town Hall from your bedroom window! How cool is that?
Check the latest prices
Affordable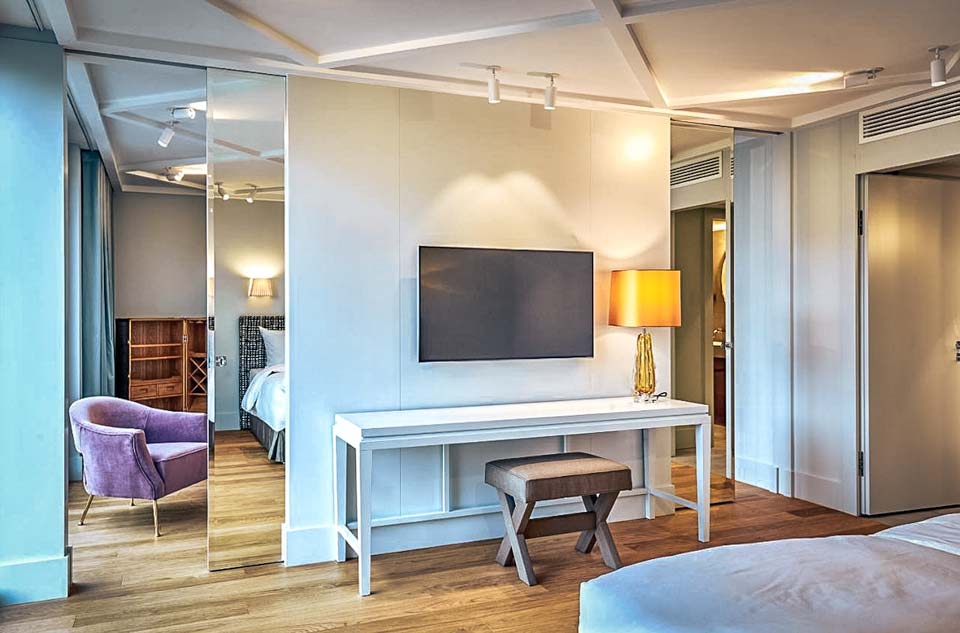 Jugend-und Familienhotel Augustin
Situated right next to two U-Bahn stations and within walking distance of the city center, this hotel is a great choice. Modern-looking, spacious, and impeccably clean rooms accompanied by 24-hour reception are there to greet you any time of the day. This is one of the best-rated hotels in town and also features a superb breakfast you just have to try!
Check the latest prices
Budget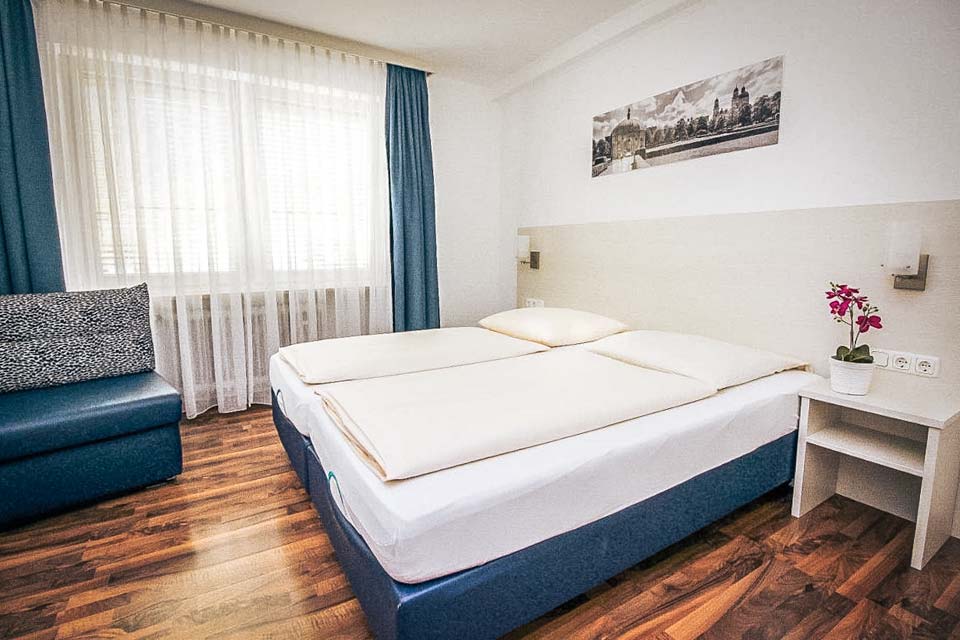 Located in Southern Munich, this family hotel is a bit far from the center, but it's right next to a U-Bahn station which gives you direct access to most of the city attractions. Featuring a children's playground, a garden, and a breakfast buffet, this place is perfect if you want to have a relaxing vacation away from the hustle and bustle of the big city.
Check the latest prices
Hostel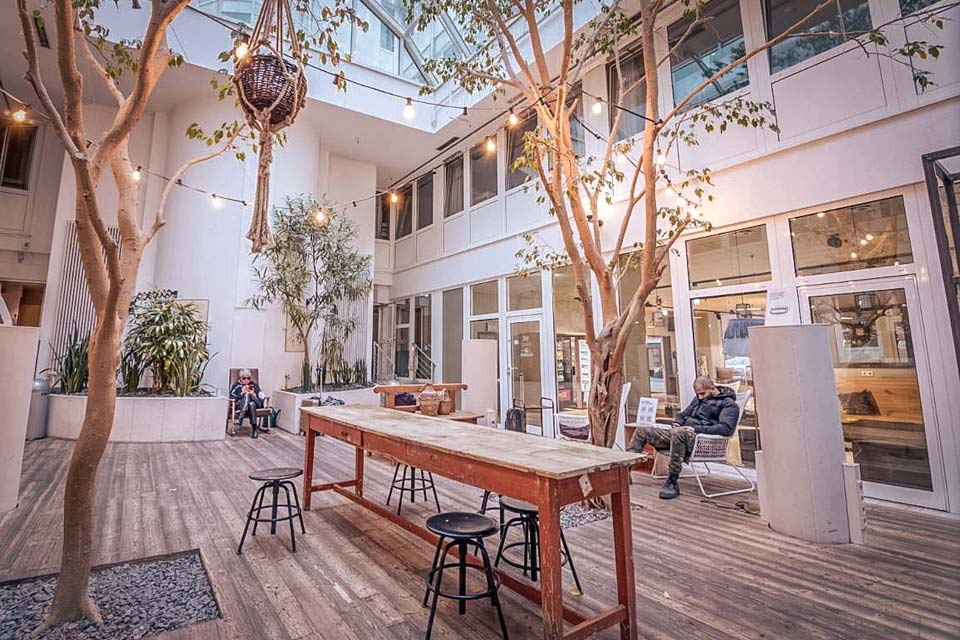 Wombat's City Hostel Munich Hauptbahnhof
Munich's highest-rated hostel is located right next to the central railway station giving you a plethora of transportation options. However, if you don't want to spend your budget on public transport, worry not. The hostel is just a 10-minute walk away from Marienplatz square. A perfect option for all budget-minded travelers.
Check the latest prices
Two Days in Munich FAQ
When to visit Munich?
The answer to this question revolves around Oktoberfest. If you're into german parties and beer, obviously the best time to visit Munich would be during the festival (usually the last two weeks of September).

If the thought of millions of drunk germans (and tourists) terrifies you, the best time to visit is the spring months. Late March through the end of May will give you mild temperatures (10°C/50°F – 18°C/64°F) and a relatively tourist-free city. Rainy days in March are 7.5, in April 9.1, jumping to a staggering 12.4 in May.

Summer is not a bad season to spend 2 days in Munich either. It's the top tourist season (after the Octoberfest one), so you won't be able to find good hotel deals, but in Munich, tourist crowds are not that crazy, and the weather is not scorching hot (16°C/60°F – 23°C/73°F). Keep in mind, though, that June is the rainiest month of the year, with an average of 14.2 rainy days. July is hardly any better with 13.9, while August gives us an estimated 12.3 wet days.

Munich's winters give us little daylight and cold temperatures (-1°C/30°F – 4°C/39°), but the best hotel deals, a city free of tourists, fewer rainy days, and wonderful Christmas markets. So if you're not afraid of the cold, this may be the best season for you.
More about Munich's weather

Is Munich safe?
Munich is one of the safest cities in Europe. No, not just in Europe. In 2021, Munich was ranked 8th among the safest cities in the world. Still, be vigilant for pickpockets. No matter how safe a place is, if there are tourists – there are pickpockets too.

Being in a safe city doesn't mean you should go unprepared. I currently use HeyMondo for my travels because they have proven themselves to me more than once over the years. The link above will give you a 5% discount, but If you have another favorite provider, that's ok. Just make sure you have one.

Is Munich expensive?
Munich is the most expensive city in Germany, but your spending depends on your travel style. Yes, the city is costly, but there are plenty of budget options. Finding a relatively good hotel for 50 EUR per night is not impossible. There is also a rich street food scene with donner kebaps costing around 7 EUR and pretzels for just 2 EUR.
Here are some examples of Munich prices.

How to get around Munich?
Munich is well-known for being the birthplace of BMW, but cars are really not mandatory to get around Munich. Like most European cities, the Bavarian capital is a pedestrian-friendly city, and you won't have trouble reaching most of its attractions on foot.

If walking is not your thing, consider renting a bike. The city has an extensive biking network, and renting prices are negligible (check with your hotel). If you want to get somewhere far, you can use the city's well-developed public transport system.

If you think using anything but a car in a city like Munich is blasphemy, I got you covered. The most convenient tool for finding the finest rent-a-car in Munich is definitely Discover Cars. They compare all offers among 500 rent-a-car providers to help you find the best one.

The U-Bahn (underground) and the S-Bahn (regional trains) will take you anywhere in no time. A ticket inside the M area (pretty much everything inside the town) costs 3.50 EUR, and it's valid for 2 hours since validation, meaning you can change trains, buses, and trams not needing to buy another ticket. Make sure you validate your ticket in one of the blue machines (either on the train platforms or inside the bus/tram).

If you're not into walking at all and plan on using public transport a lot, you may consider getting a Munich CityTour Card. It requires only one validation and can save you plenty of money (especially if you are a group). Hop-on-hop-off buses are also a good option for your 2 days in Munich

How to get from the airport to the Munich city center?
The easiest way to get from Munich airport to the city center is via train. S1 and S8 S-Bahn lines connect the airport to the Munich city center at 10-minute intervals. If you prefer buses, Lufthansa Express Shuttle will do the trick. If public transport is not your thing, you can always get a taxi or, even better, a private transfer to your hotel.

If you're traveling via Ryanair, you will land at Memmingen, which is around 100km (62mi) away from Munich. But, worry not; getting to the city is not hard at all. You can use an airport shuttle to get to the train station (and catch a train to Munich) or get one of the buses that go from the airport straight to Munich. Here's more info about both options.

themost hassle-free way is, of course, to get a rent-a-car waiting for you at the airport. You can compare all rent-a-car offers in Munich with Discover Cars.
Is Munich worth it?
While not the most exciting city in Europe, Munich is a great place to spend a few days.
Two Days in Munich itinerary Map
That's all from me, I hope your 2 days in Munich are specatcular.
————————————
If you haven't planned your trip there yet, find out how I plan my trips!
————————————
I have 24 bucket list ideas for Germany. See my impossible bucket list of 1700+ adventures!

Is Munich on your bucket list?
---
Some of the above are affiliate links and I will earn a percentage of the sale if you purchase through them at no extra cost to you. This helps keep my site running – so thanks in advance for your support!