"What is Tokyo Known For?" is a question that often lingers in the minds of travelers as they prepare for their first trip to Japan.. Because we've all heard about Tokyo, we all want to go to Tokyo, but once the time comes, we're not sure what is Tokyo famous for exactly. And trust me, it's a lot!
Japan is one of my favorite destinations, and I've spent some time in Tokyo to ensure you're well-prepared for this magnificent city. From the dynamic streets of Shibuya to the tranquil beauty of Meiji Shrine, we're about to embark on a unique journey through one of the most colorful and distinctive cities on the planet.
Are you ready?
Let's go!
Shibuya Scramble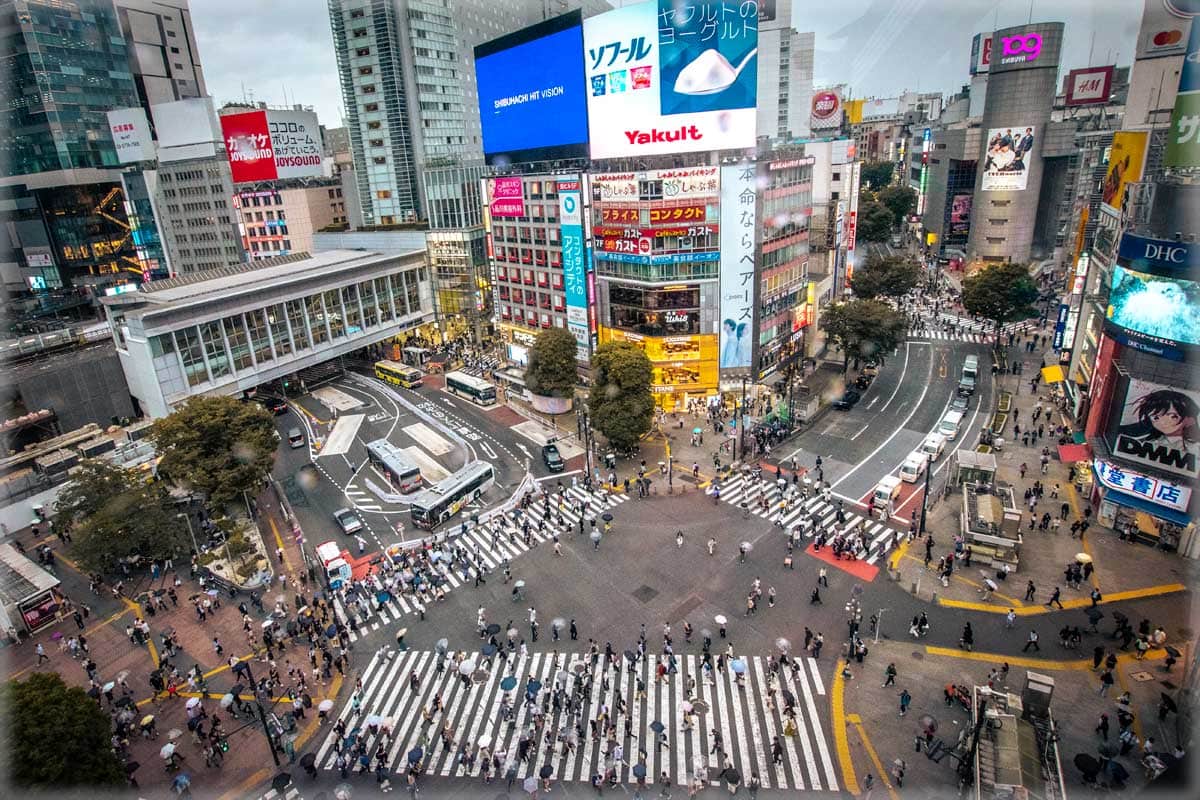 If you're asking, "What is Tokyo Known For," one iconic image immediately springs to mind – the unbelievable Shibuya Crossing. Wait, what? A crossing is an iconic attraction? It absolutely is. Because Shibuya is not your average crossing; it's the busiest crossing in the world!
As you know, Tokyo is one of the most populated cities in the world, so you can imagine what happens in the most central crossing – complete chaos. Maybe that would've been true for any other country, but not for the ultra-organized Japan – everything there functions with incredible harmony.
A symbol of Tokyo's energy, diversity, and seamless coexistence, Shibuya Crossing is a popular tourist attraction, so expect a lot of tourists to stand in the middle of the crossroad to take a photo. A good place to see it from above is the rooftop of Magnet by Shibuya 109 (a small bar there).
Hachiko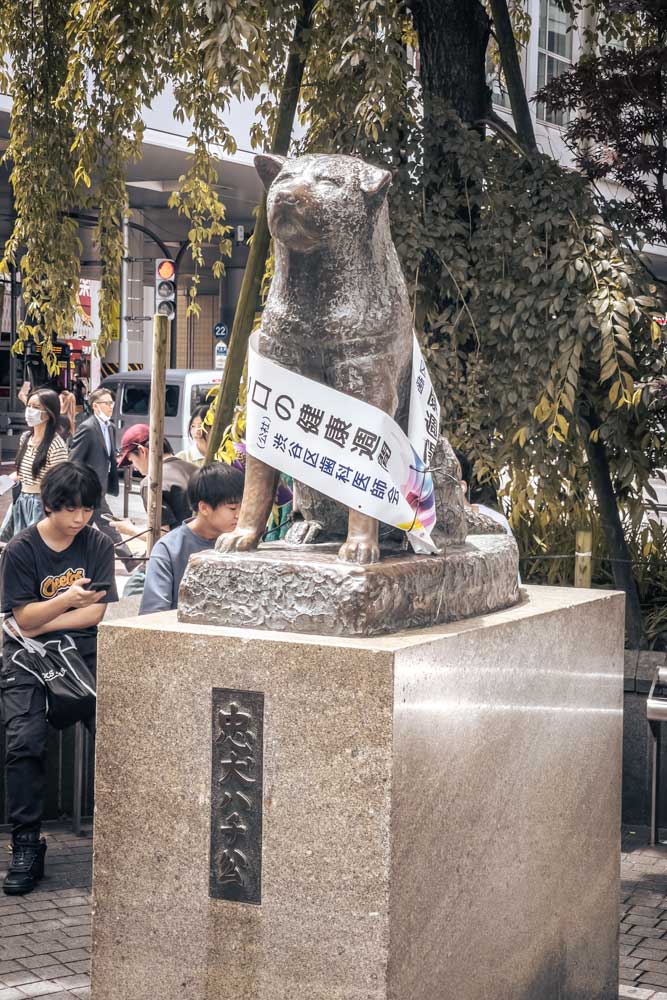 Right next to Shibuya Crossing, you'll find the most famous dog in the world – or rather, a statue of it: Hachiko. This bronze monument pays tribute to the unwavering loyalty of a dog named Hachiko, whose story has touched the hearts of countless people.
In this very spot, Hachiko patiently awaited its deceased owner for nearly a decade, profoundly impacting passersby and station-goers. The tale of ultimate loyalty has become legendary in Japan, and today, a selfie-line often forms in front of the Hachiko statue.
Godzilla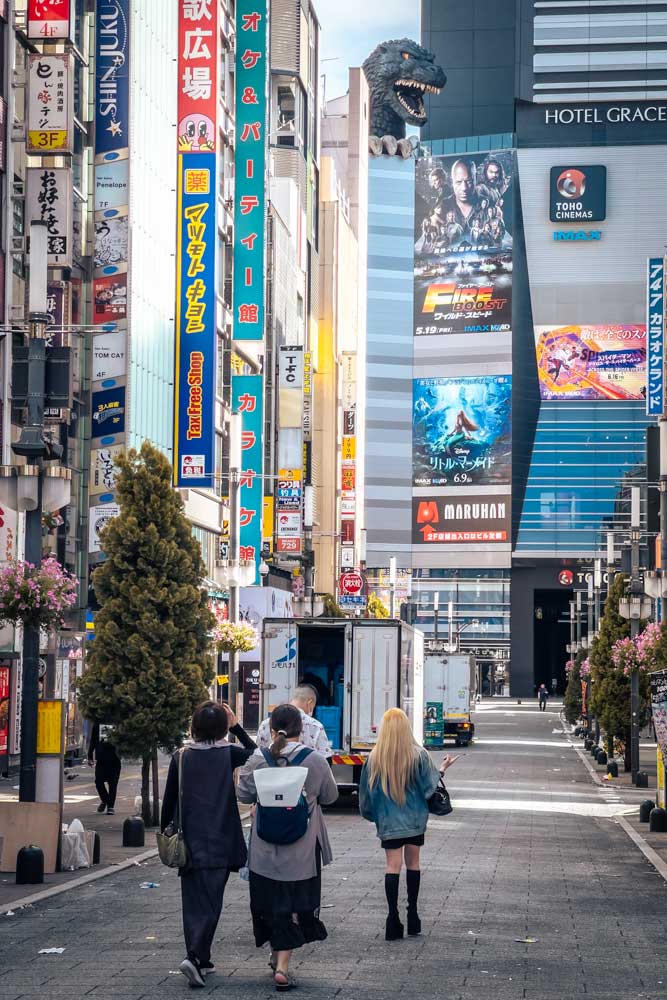 When exploring what Tokyo is famous for, you can't overlook the towering presence of Shinjuku's Godzilla. Nestled in the heart of the district, the Godzilla statue serves as a tribute to the city's long history with the giant lizard-like creature.
While the statue serves as a reminder of Tokyo's resilience and endurance in the face of destruction (Godzilla being a symbol of such), it also presents a fantastic photo opportunity. If you happen to stay in the nearby hotel, you can even venture up to the balcony beside it for an awesome selfie.
See Also: What is Marrakech Famous For?
Vibrant Neighborhoods
For me, this is precisely what Tokyo is known for. Not that the other entries on the list aren't notable, but Tokyo's vibrant neighborhoods are what give the city the distinctive character we all know and yearn for. Here are the must-see areas: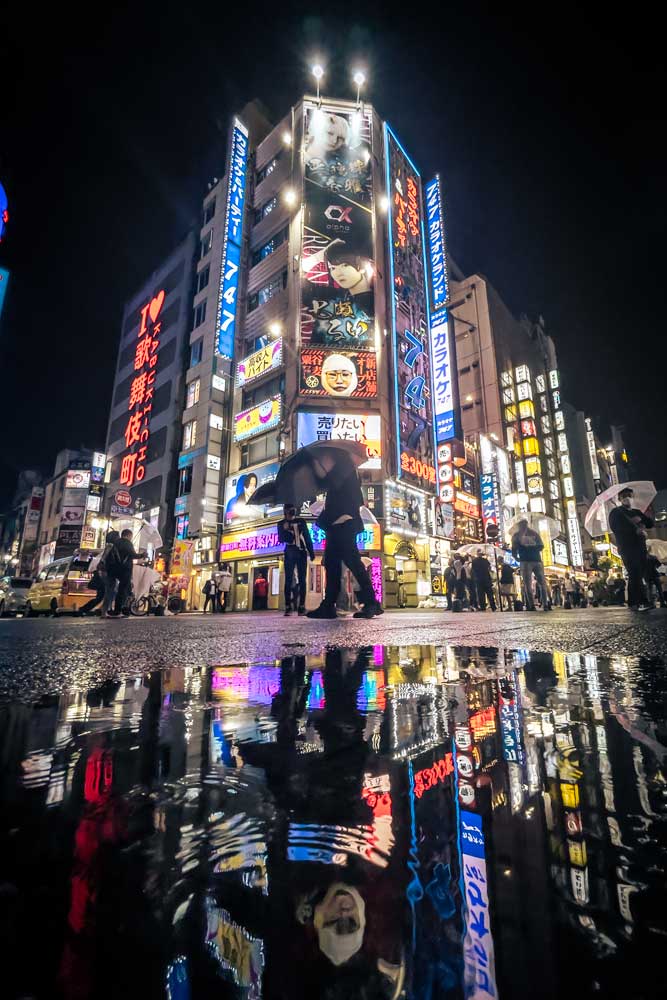 Japanese people are known to be conservative and organized. Well, Shinjuku is the total opposite. Tokyo's entertainment hub is one of the most vibrant places in the world (literally, lights everywhere) that must be visited after dark.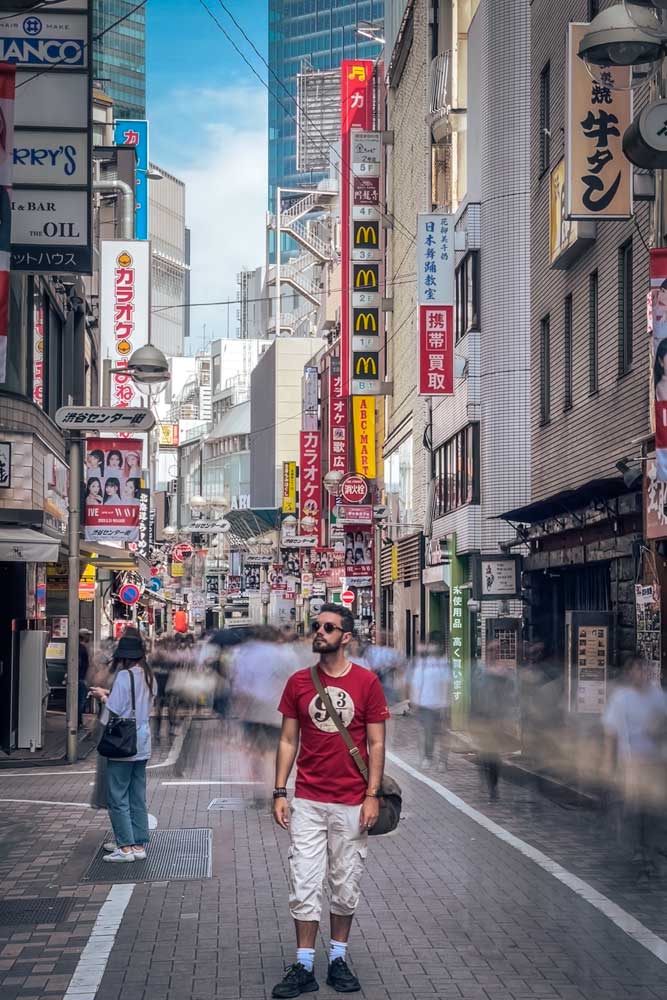 We already mentioned Shibuya and its unbelievable scramble, so you know it's a must-see area. Imagine Shibuya as the modern city center full of shopping malls, smaller shops, restaurants, and bars.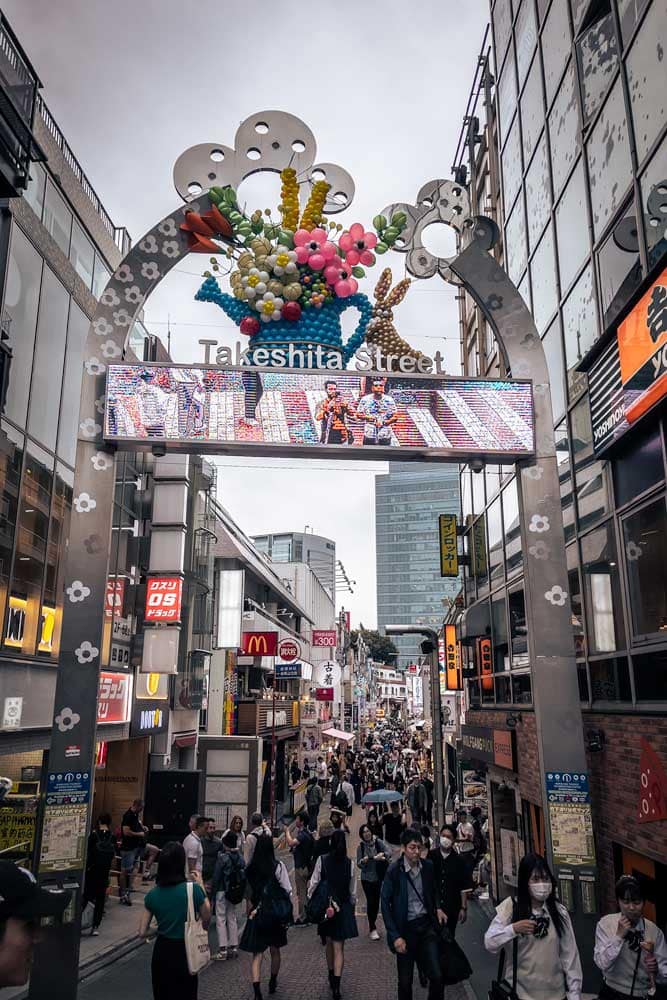 Known for its quirky fashion scene, Takeshita Street in Harajuku is a hub for youth fashion and street culture. With numerous local designers, Harajuku is the perfect place to find modern Japanese clothing to flaunt back home.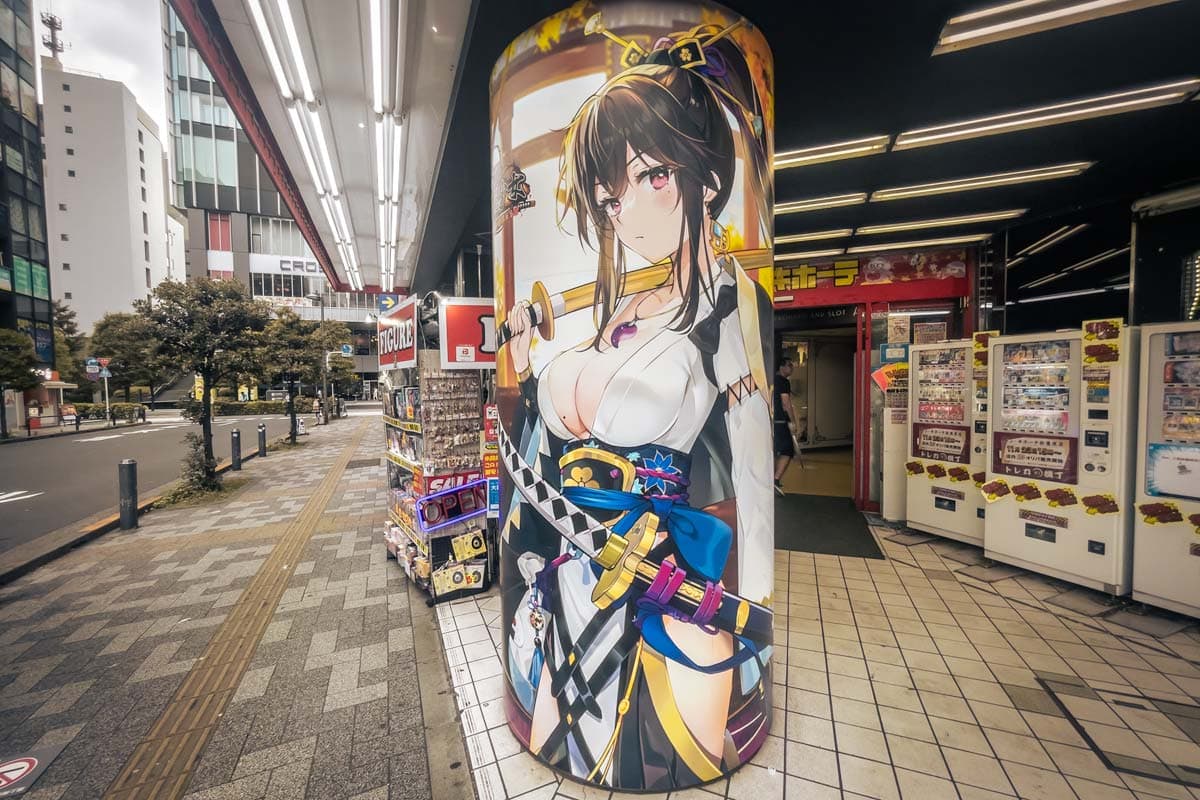 Anime is undoubtedly something Tokyo is famous for, and Akihabara is the best place in town to immerse yourself in it. Laden with anime bookstores, toys, video games, and more, it's no wonder Akihabara is often called the Electric Town of Tokyo.
Vending Machines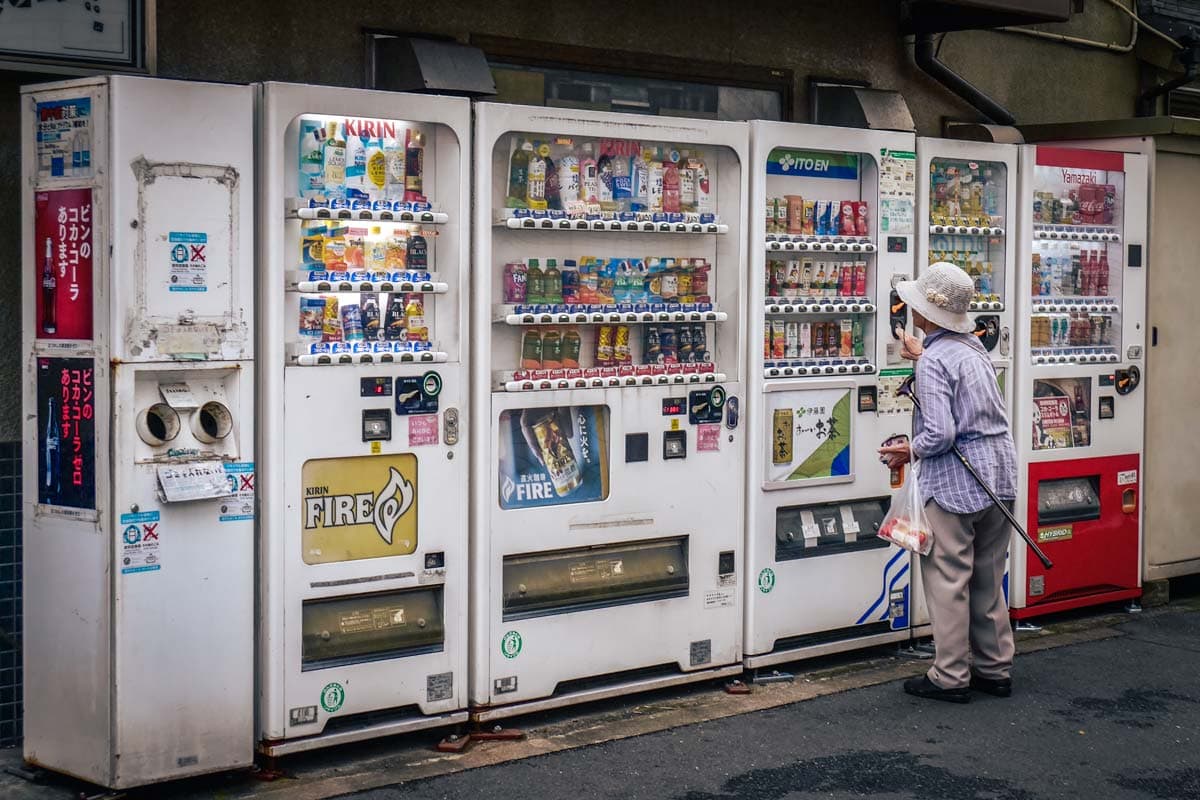 Vending machines are synonymous with Tokyo and Japan, but I must admit, they didn't entirely live up to my expectations. I had hoped to find vending machines offering everything from eggs to hats, but most sold only drinks and snacks (although I did stumble upon one selling fried scorpions and spiders!).
Nonetheless, they are incredibly convenient; no matter the time of day or night, you can grab a drink or a snack. Plus, you don't even need cash; you can use your SUICA card, which you use for the metro system.
See Also: What is Dubai Famous For?
Panoramic Towers
Tokyo Skytree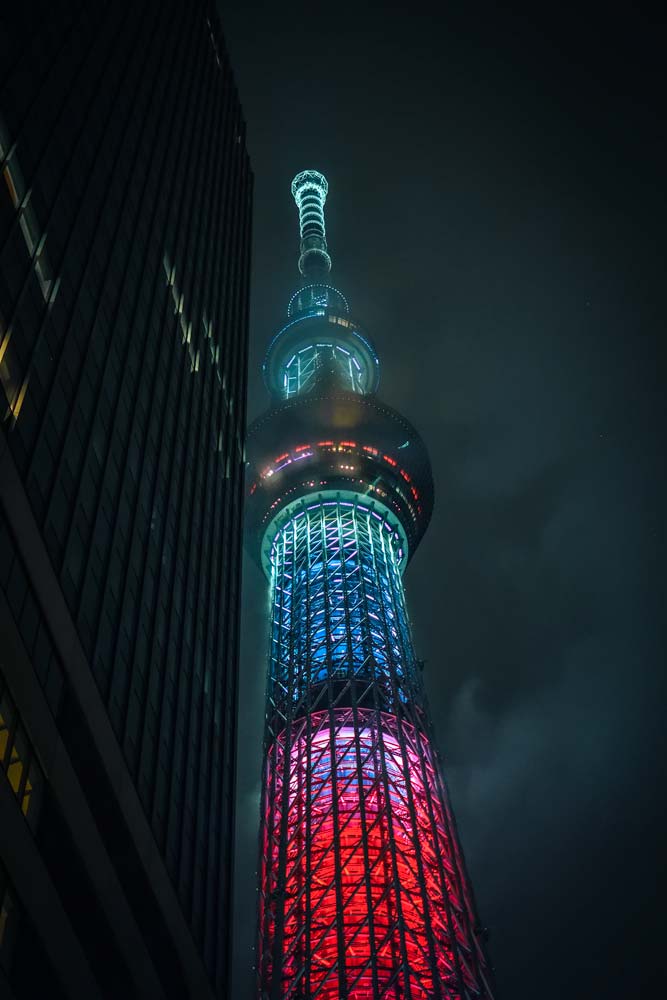 Soaring to a height of 634 meters (2,080 feet), Tokyo Skytree is the tallest freestanding broadcasting tower globally. Its unique design seamlessly blends with the cityscape and is a mesmerizing sight, especially when illuminated after dark.
Get a ticket here
Tokyo Metropolitan Government Building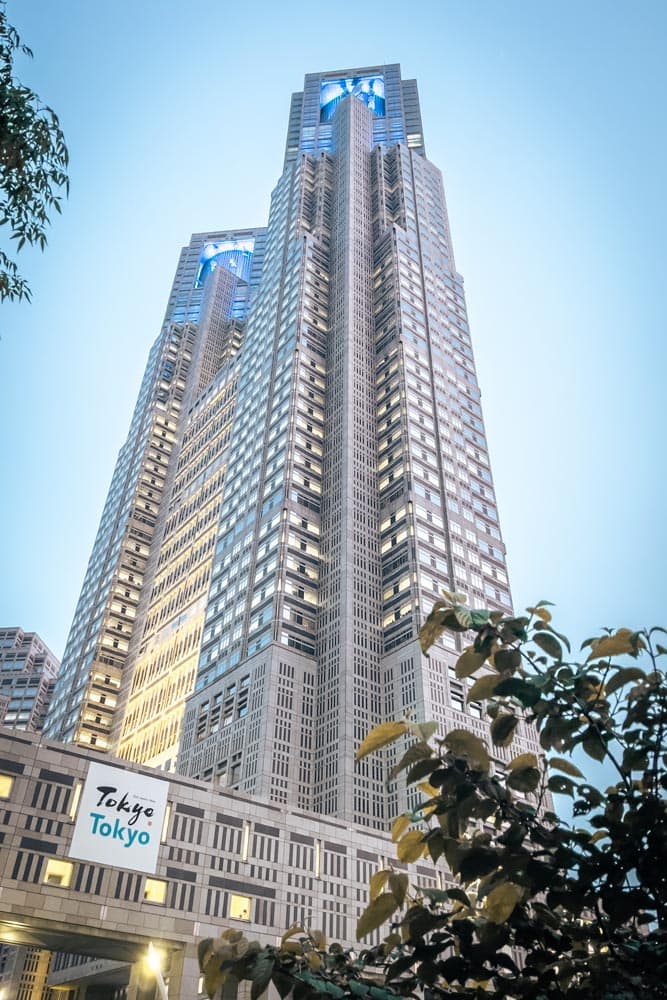 Located in Shinjuku and serving as the administrative center for Tokyo Metropolis, the Tokyo Metropolitan Government Building offers one of the finest panoramic views in the city. The best part? Unlike the other places on this list, it's free to visit!
Tokyo Tower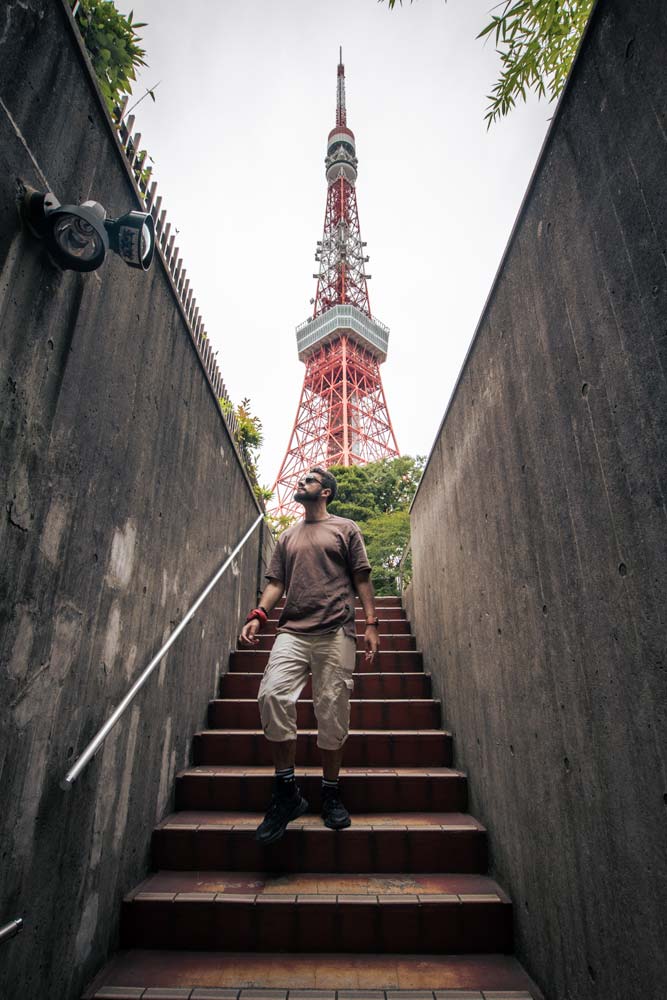 Drawing inspiration from the Eiffel Tower (with a Japanese flair, of course), this tower is an iconic city symbol. Completed in 1958, Tokyo Tower stands at a height of 333 meters (1,092 feet), making it one of the tallest self-supporting steel towers globally.
Get a ticket here
Shibuya Sky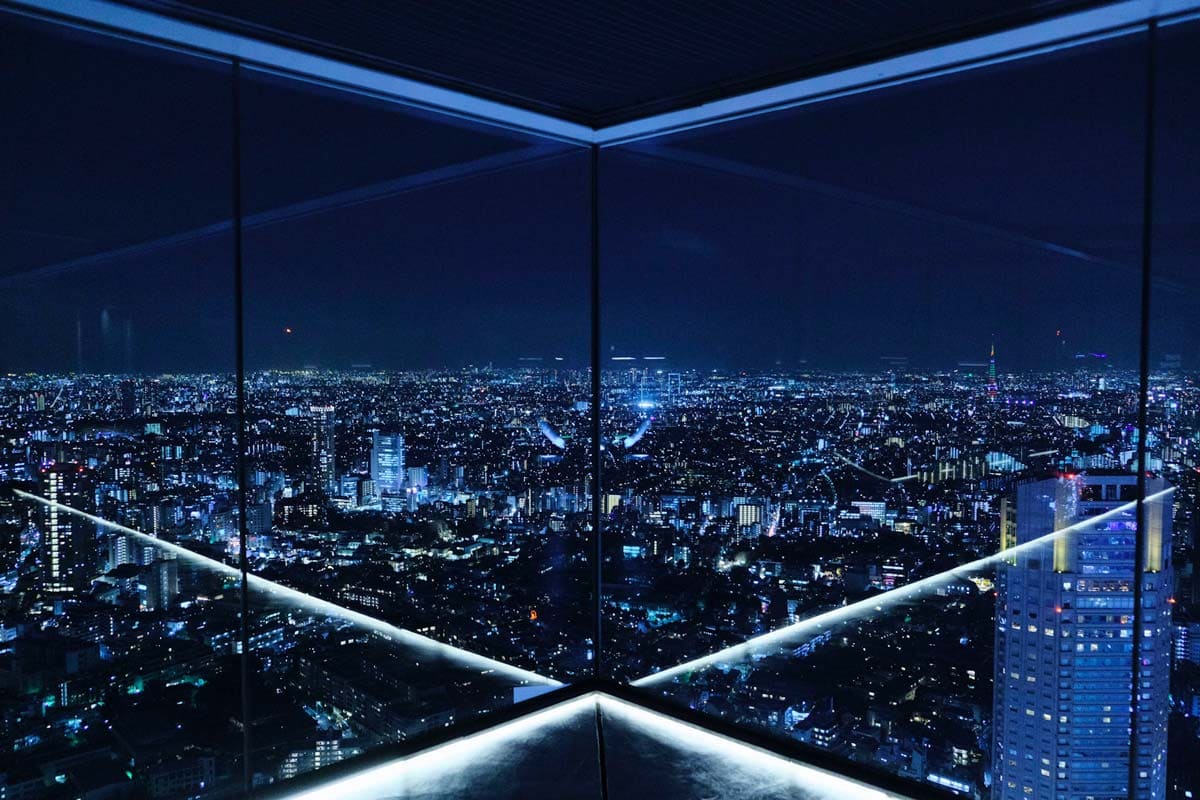 The latest addition to Tokyo's panoramic tower attractions is perched atop a 230-meter (755-foot) skyscraper overlooking the Shibuya Scramble. It claims the title of Tokyo's tallest indoor observation deck and is quite an Instagram-worthy spot. Just be sure to secure online tickets in advance, as they tend to sell out quickly.
Sushi and Ramen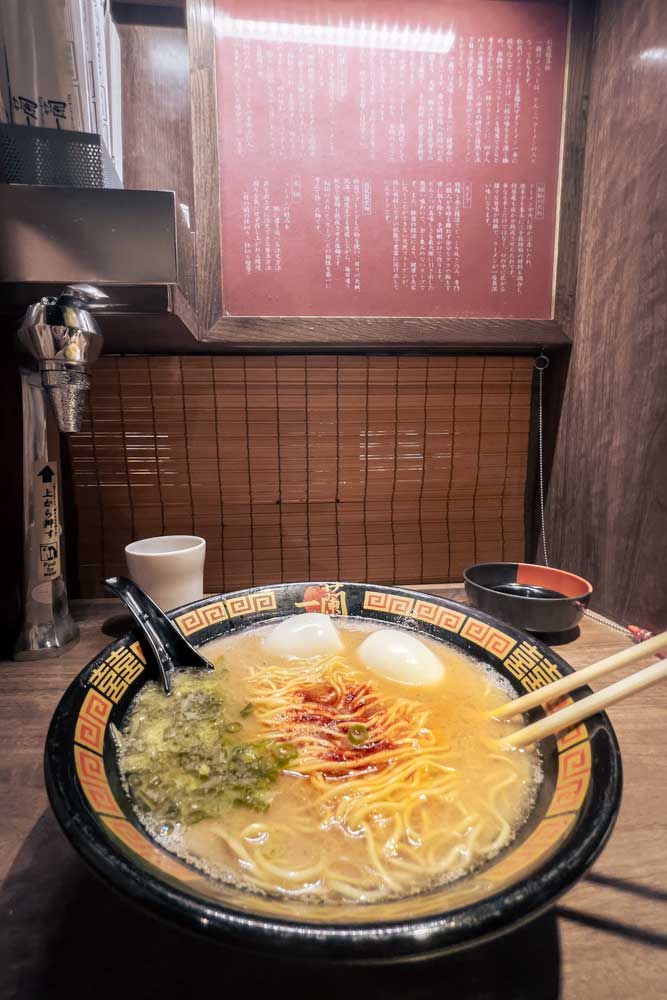 These two culinary delights are not only famous in Tokyo but across all of Japan. The city boasts numerous Michelin-starred sushi restaurants alongside more budget-friendly options. I highly recommend trying Omakase-style dining, where the chef curates a series of sushi pieces based on the freshest catches of the day, often sourced from Tsukiji Fish Market.
As for ramen, Tokyo is home to countless restaurants, ensuring you can savor this delicious soup virtually 24/7. One of my personal favorites among the many ramen chains is Ichiran. It might be unusual for a chain to top the list, but after sampling over 20 ramen places, Ichiran truly stood out.
Temples
When it comes to temples, Tokyo may not be as renowned as Kyoto, but it boasts a few must-visit gems.
Sensoji Temple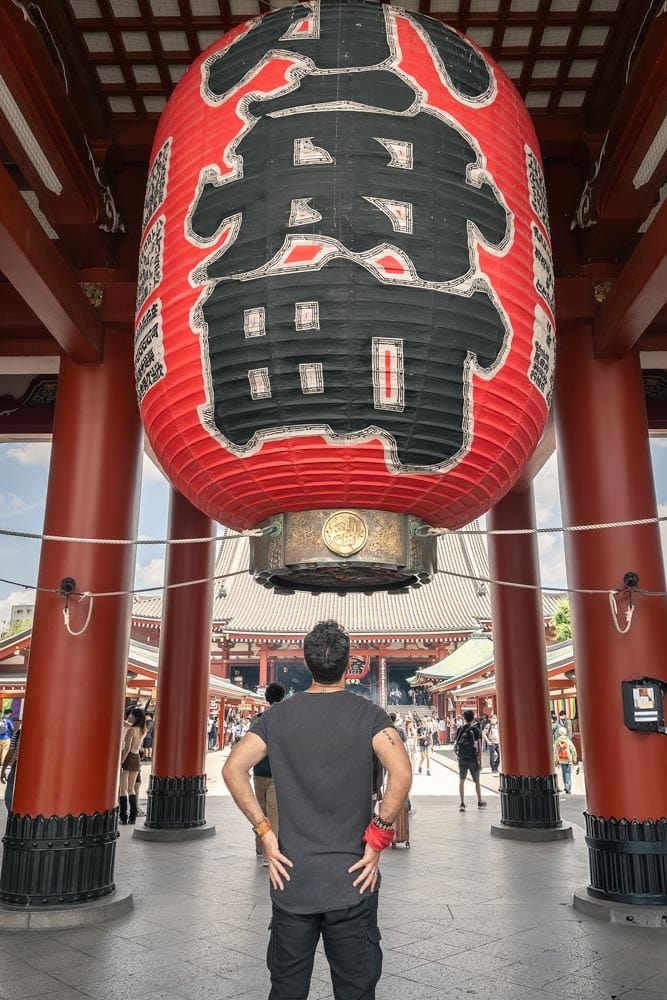 Sensoji Temple, also known as Asakusa Kannon Temple, is Tokyo's oldest temple, with roots dating back to 628 AD. To reach it, you'll first pass through the picturesque Kaminarimon Gate (Thunder Gate) and then venture down one of the city's most vibrant shopping streets, Nakamise Shopping Street (ideal for picking up unique souvenirs).
Meiji Jingu Shrine
Established in 1920 to honor Emperor Meiji and Empress Shoken, Meiji Shrine lies nestled within a lush forest known as Meiji Jingu Inner Garden or Meiji Jingu Gyoen. It offers a tranquil escape from the hustle and bustle of modern Tokyo.
Hie Shrine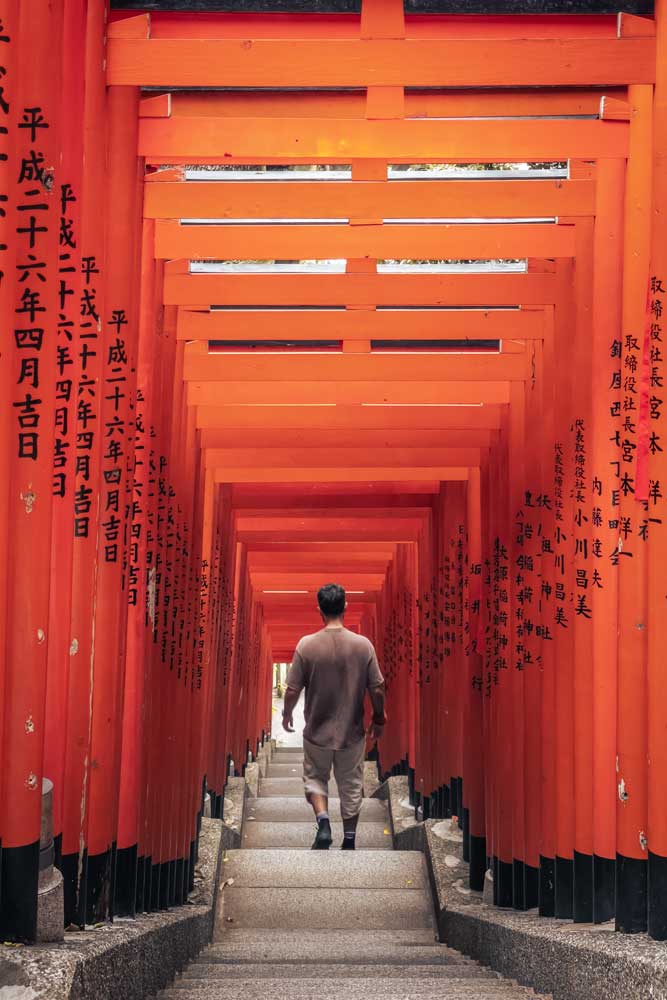 Also referred to as Hie-jinja, this Shinto shrine is located near the bustling areas of Akasaka and Nagatacho. While the shrine itself may not be overly grandiose, one of its entrances certainly stands out. You've probably come across images online of one of Japan's most prominent attractions – Kyoto's Fushimi Inari (the one with the thousands of vibrant orange Torii Gates). Well, Hie Shrine boasts several hundred of these gates and is often far less crowded than Fushimi Inari, especially in the morning.
Sumo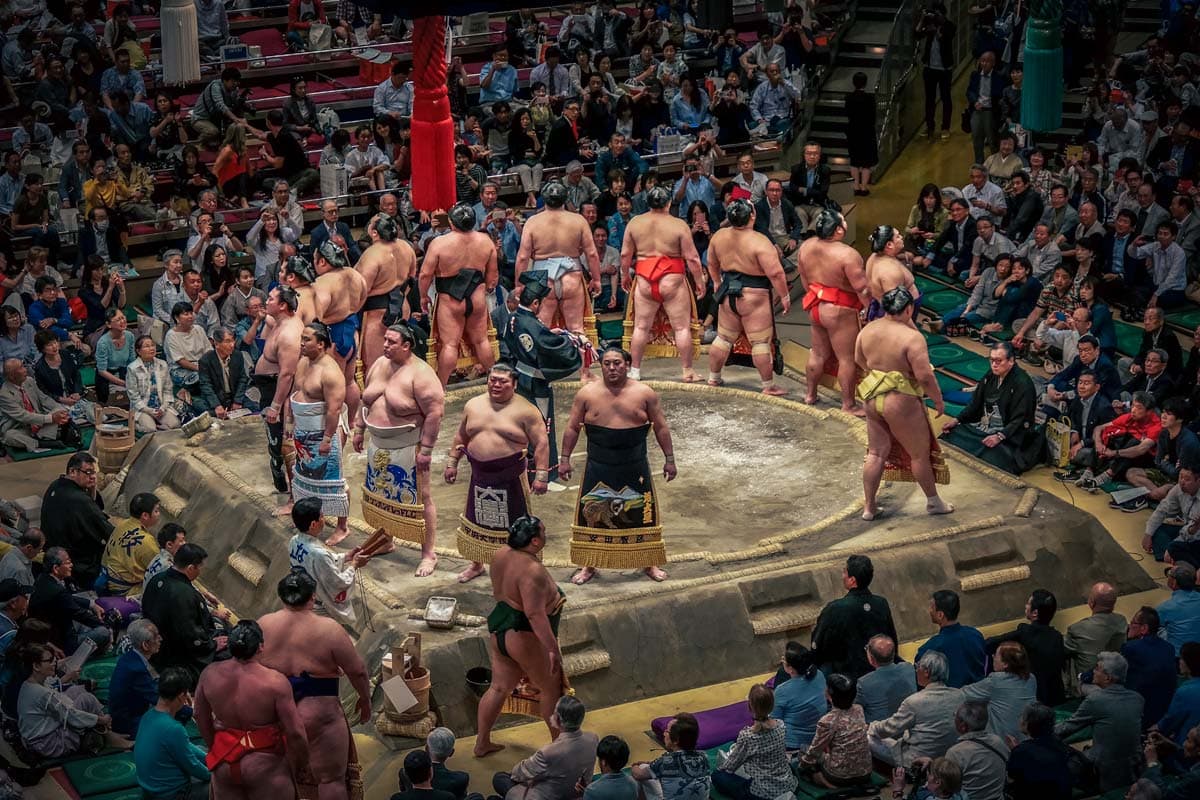 Sumo in Japan isn't merely a sport; it's a deeply ingrained cultural tradition with a rich history, and Tokyo serves as its epicenter. The grand tournaments, known as "basho", are something Tokyo is known for all over Japan and the world.
If you have the good fortune to visit Tokyo during one of these tournaments, do not miss the opportunity to attend. I promise it will be an experience you'll cherish for the rest of your life.
See Also: What is Morocco Famous For?
Cherry Blossoms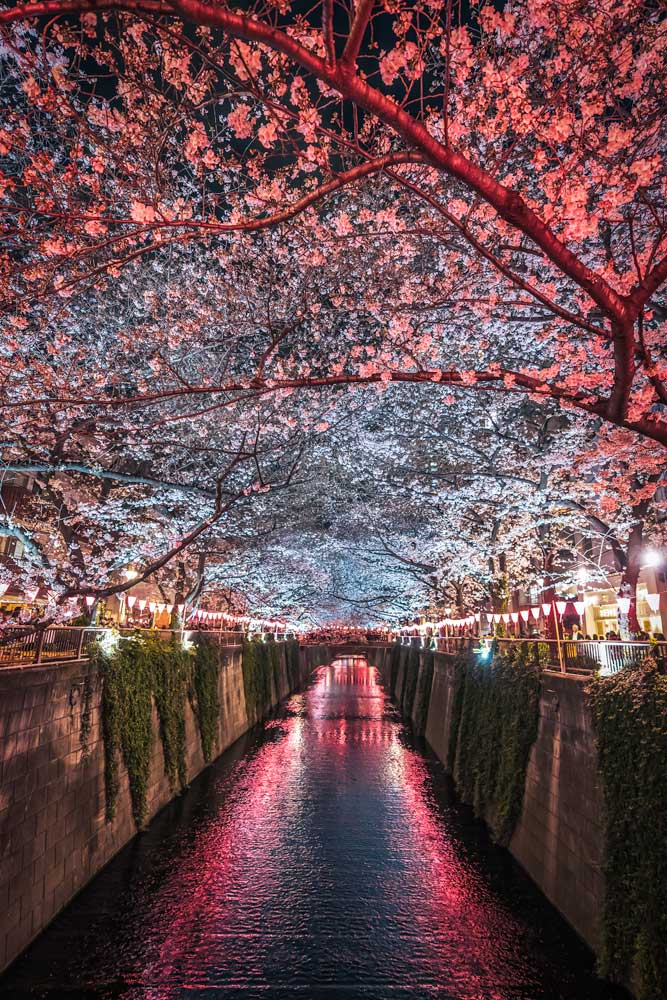 The peak travel season in most cities in the world is the summer. Not in the Japanese capital, though. Because Tokyo is known for its cherry blossom season (also known as Sakura) all over the world! And there's a good reason for that.
During Cherry Blossom season, Tokyo transforms into a fairytale realm. It may sound cliché, but it's undeniably true. Few experiences are more enchanting than wandering Tokyo's streets beneath a canopy of beautiful pink and white cherry blossoms. The most picturesque spots during this season include Ueno Park, Shinjuku Gyoen, the moat around the Imperial Palace, the cherry trees along the Meguro River, and Inokashira Park.

Make sure to check the exact dates for the upcoming cherry blossom season.
Robots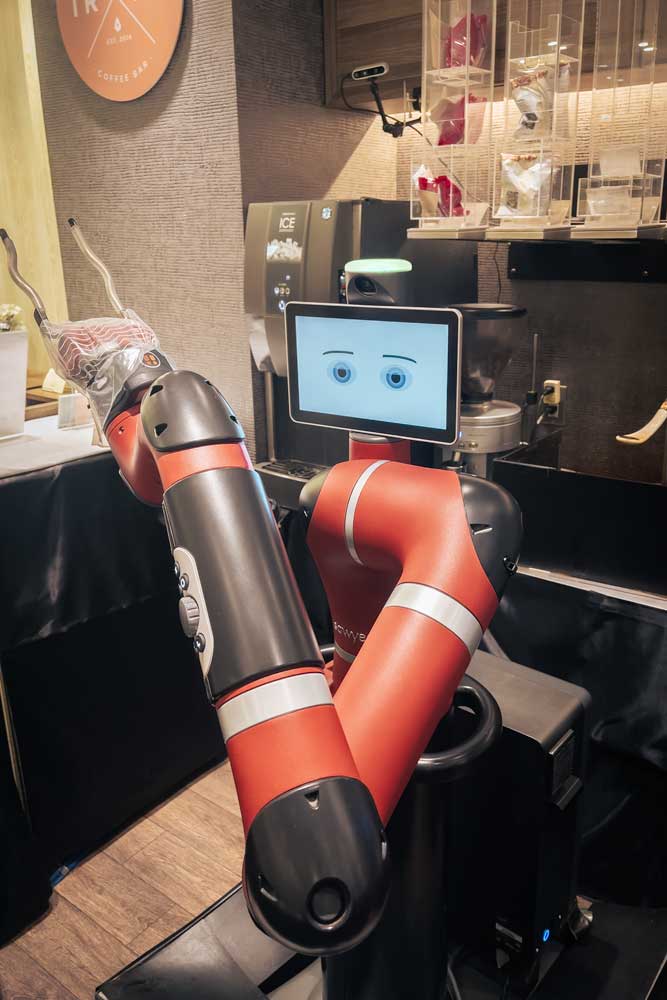 If you were to ask people what Tokyo is famous for, I'm willing to bet that one of the most popular responses would be "Robots." Japan is indeed a global hub for robotics, and it's only fitting that its largest and most advanced city boasts an abundance of them. Tokyo certainly lives up to expectations in this regard.
In addition to numerous research centers where you can witness the latest models of humanoid robots, you'll find Robot Restaurants with robot servers that put on captivating performances. There's even a robot hotel where your entire check-in process is handled by machines (some of which are dinosaur robots – how cool is that?!).
Once, in the basement of a mall, I stumbled upon a robot that makes coffee – and I'm not talking about a coffee machine, but a genuine robot with hands and all! Tokyo's fascination with robotics is nothing short of mesmerizing.
Tokyo Subway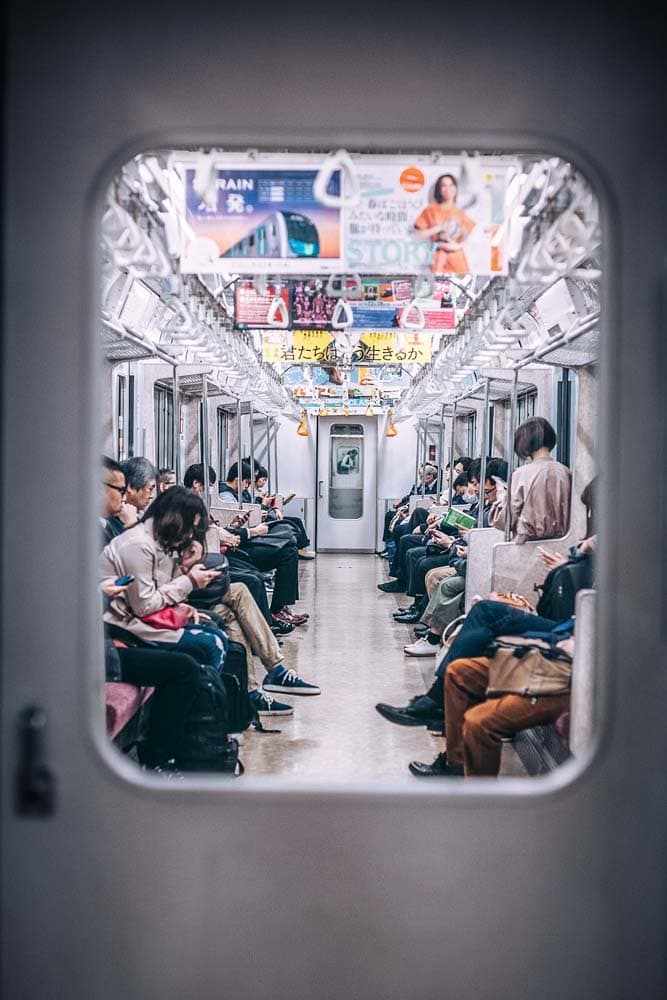 The legendary Tokyo subway serves as a lifeline for commuters and tourists, comprising numerous lines that crisscross the city. Since Tokyo is jam-packed with people, you can imagine what happens during rush hour. Yeah, there are so many people that station attendants are on hand to assist in pushing them inside the train.
Weird Hotels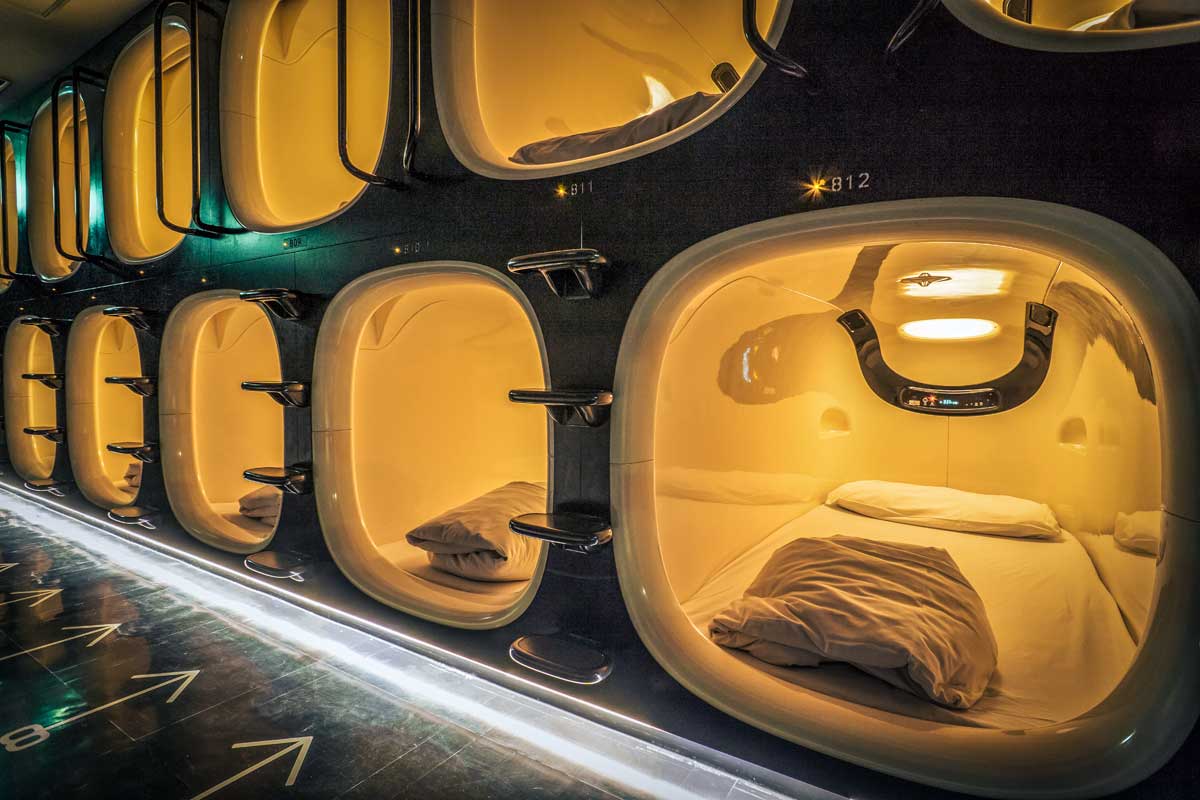 Tokyo is known for plenty of weird stuff, but the hotels here are a particular standout. I'm pretty sure you've heard about the capsule hotels where you sleep in a space pod. Yes? I knew it. Honestly, they are not as horrible as they look as long as you don't have claustrophobia.
I already mentioned the robot-operated hotels (with dinosaur robots!), but I haven't told you about the Prison and Hospital hotels. Yeah, if, for some reason, you dream of sleeping in a prison (or even worse, a hospital), Tokyo has you covered.
And I won't even get started on the Hello Kitty and Pokémon-themed hotels – those are considered pretty normal here.
See Also: What is Bangkok Famous For?
Weird Cafes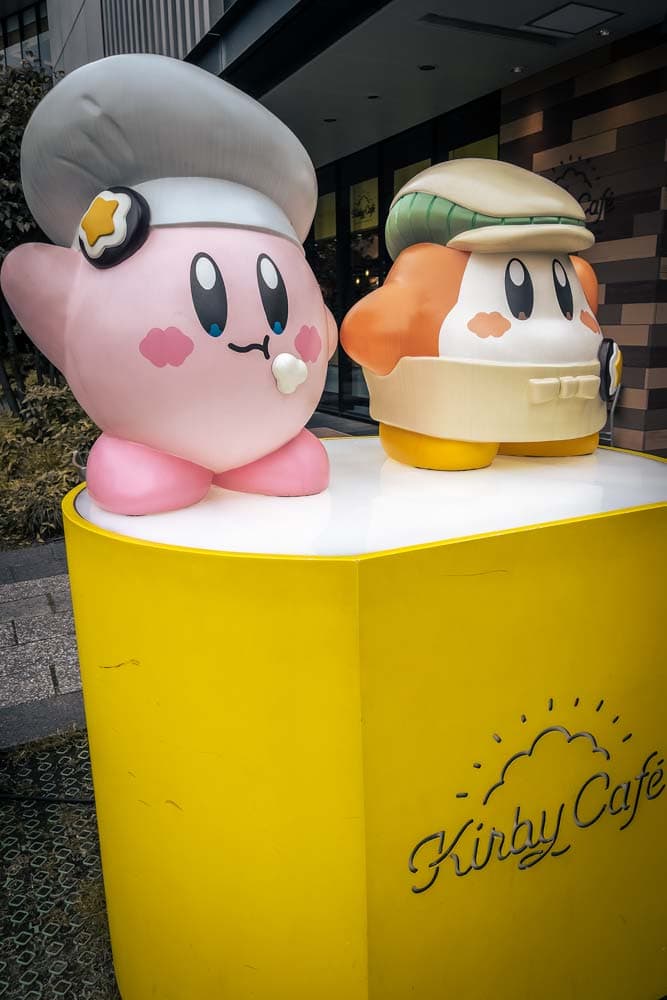 Before I wrote this post, I asked a good friend who has never been to Japan – What is Tokyo famous for? His first answer was, " Those cafes where you can pet pigs and hedgehogs". And he is right; animal cafes are something Tokyo is known for. But there are far more unusual cafes there.
Take, for example, the Kawaii Monster Cafe with its interior that resembles something straight out of a unicorn's wildest dreams. Or the vampire cafe, where guests sit on coffins instead of conventional tables. Then there's the most famous of them all – the maid cafe. In fact, there are numerous maid cafes in Tokyo, offering a one-of-a-kind experience where guests are treated like "masters" and "mistresses" by servers dressed in cute and elaborate maid costumes. It's a kawaii-themed experience, but I'd recommend leaving the kids at home for this one.
Get a Maid-Cafe-Akinbara tour
Don Quijote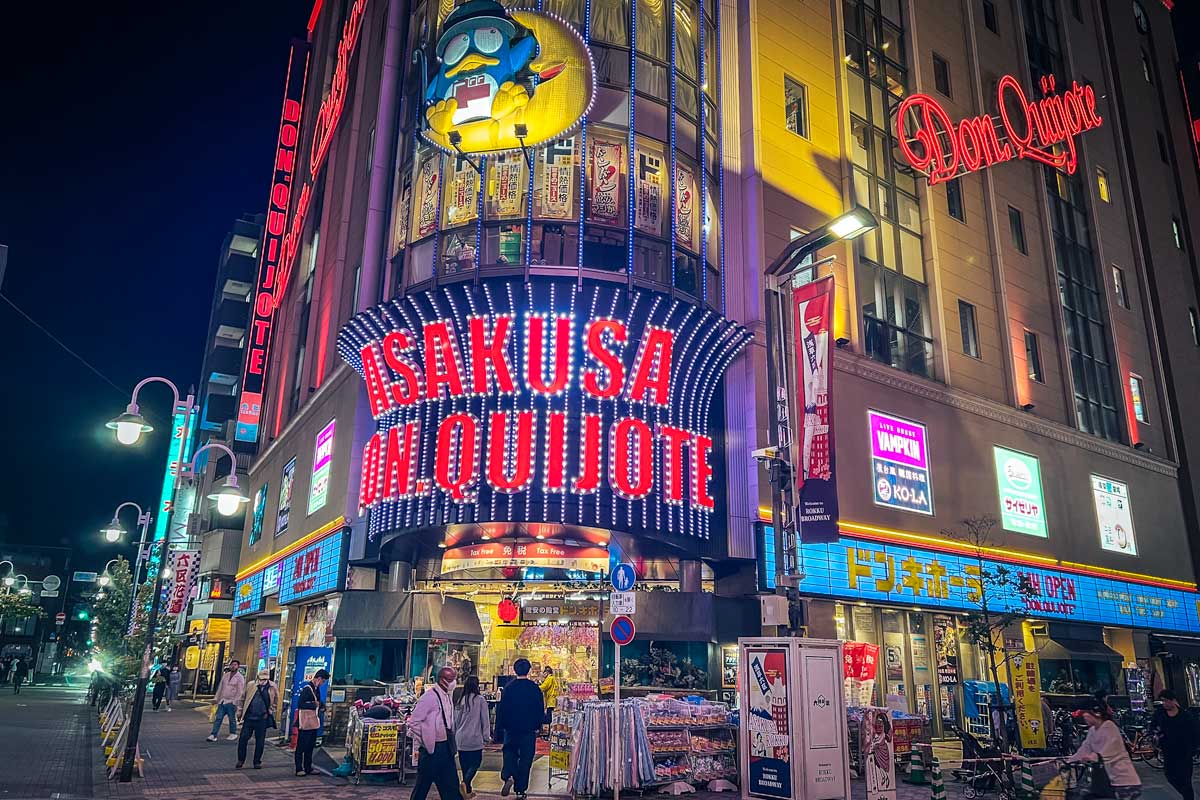 I'm not talking about the quirky Spanish knight who fought windmills; the Don Quijote that Tokyo is known for is a chain of department stores. But trust me, there's nothing boring about Donki. Imagine a store stocked with all the weird and wonderful Japanese products you can think of. And I do mean all of them! From wasabi-flavored KitKats to Mario-themed toys and nose hair removal tools, Don Quijote has it all.
If you find yourself in Tokyo, be sure to visit one of the Donki stores, with the flagship one in Shibuya being a must-visit. And here's a bonus – most of them are open 24/7 and offer tax-free shopping.
TeamLabs Planets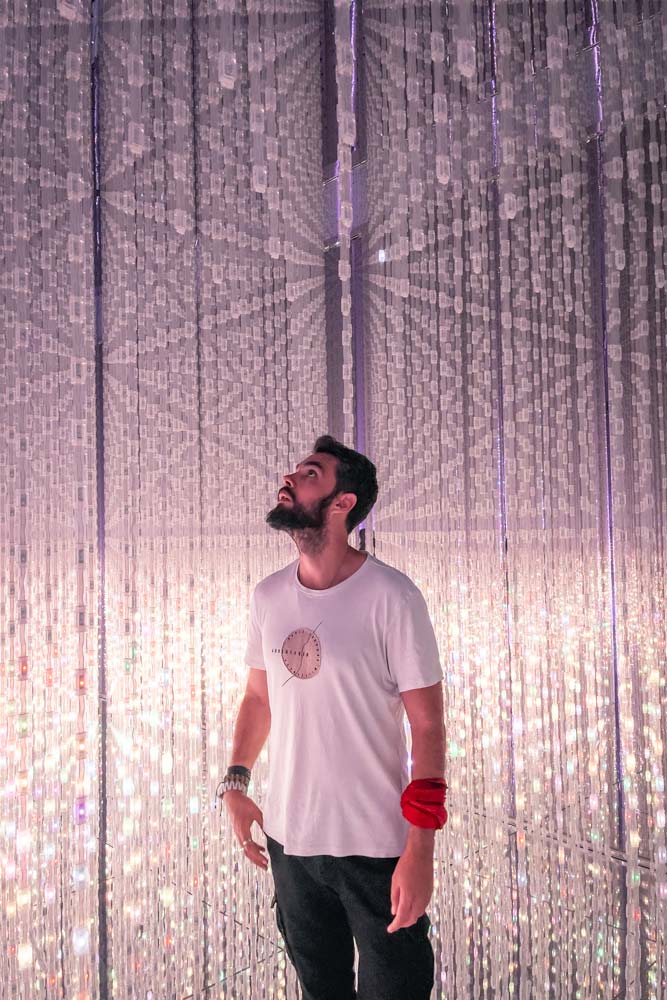 TeamLab Planets Tokyo is an immersive and interactive digital art museum that stands as one of the most remarkable modern museums I've ever experienced. Seriously, this is the one attraction I wholeheartedly recommend from the entire "What is Tokyo Famous For" list. Describing what's inside can be a bit challenging, though.
Picture this: you step into a mirror room illuminated by thousands of LED lights, creating an otherworldly, eternal space. Then, you stroll through a giant pool filled with colorful digital fish swimming all around you. But the pièce de résistance, my personal favorite, is when you lie down on a mirrored floor and gaze into what feels like the heart of the universe made out of virtual flowers.
Seriously, go check TeamLabs; I'm willing to bet you'll fall in love with it.
Online tickets here
Disneyland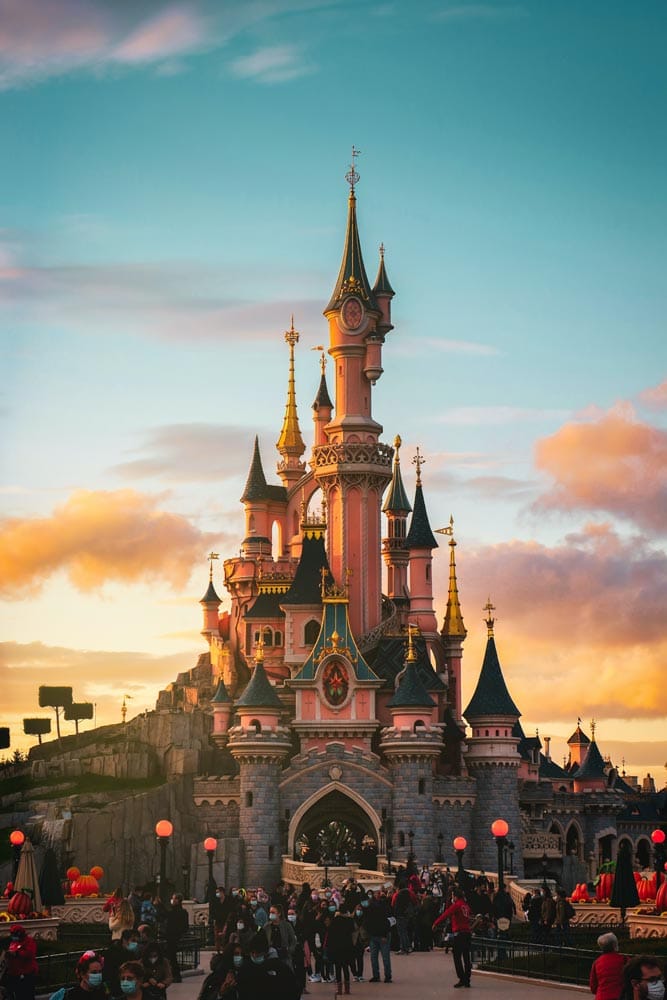 There's not much that needs explaining when it comes to Disneyland – it's a beloved destination known and adored worldwide. The Tokyo version closely resembles the original Disneyland and forms part of the expansive Tokyo Disney Resort, which also includes Tokyo DisneySea (which is actually much cooler if you're a grown-up).
In addition to the park itself, Tokyo Disneyland Resort boasts several Disney-themed hotels, including the Tokyo Disneyland Hotel and Tokyo Disney Ambassador Hotel.
Get tickets with transfer here
See Also: What is Indonesia Famous For?
Harry Potter Studios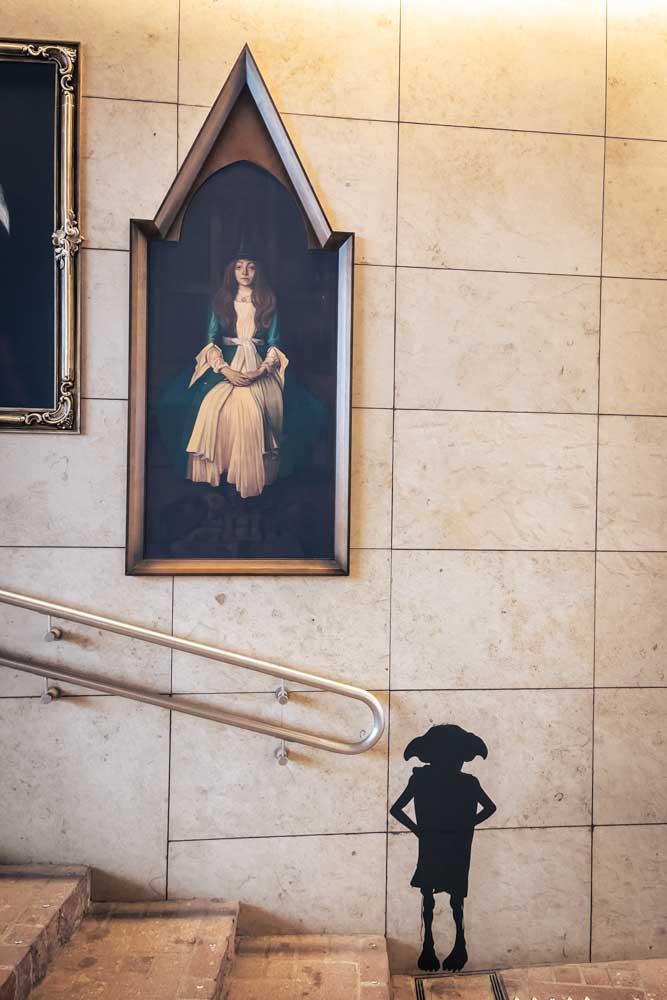 While this may not be something Tokyo is famous for just yet, the popularity of Harry Potter extends across the globe, and soon, it will be a prominent attraction in the city.
Much like the original Warner Bros. Studios in London, the Tokyo version immerses you in the Wizarding World, offering a glimpse of some of the original sets used in the movies. Whether you're a casual fan or a die-hard Potterhead, you're sure to be enchanted.
Do note, however, that tickets are in high demand, so make sure to secure yours well in advance.
Check for tickets here
Largest metropolitan in the World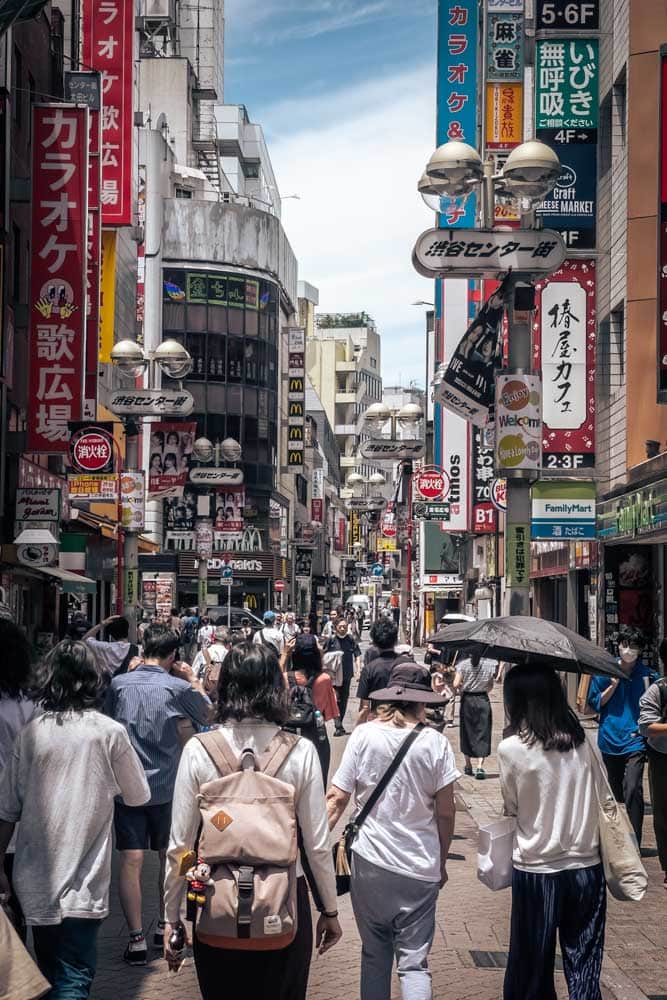 The final noteworthy aspect Tokyo is famous for is its sheer size. Claiming the top spot on the list of world city populations with a staggering 37,274,000 inhabitants, Japan's capital is also the most densely populated city, with approximately 6,158 persons per square kilometer.
But don't let these statistics deter you from visiting. While it's true that people are everywhere, Tokyo's meticulous planning and well-designed infrastructure ensure that you'll seldom feel crowded. In fact, it's this careful organization that allows Tokyo to maintain its renowned efficiency and sense of order, even within its bustling streets and neighborhoods.
That's all from me, now you know everything Tokyyo is famous for and it's time to catch the plane and see it in person.
————————————
If you haven't planned your trip there yet, find out how I plan my trips!
————————————
I have 51 bucket list ideas for Japan. See my impossible bucket list of 1700+ adventures!

Is Tokyo on your bucket list?
---
Some of the above are affiliate links and I will earn a percentage of the sale if you purchase through them at no extra cost to you. This helps keep my site running – so thanks in advance for your support!