It's time to plan your winter vacation, but you don't want to spend a fortune? Yes, it's possible, all you have to do is go ski in Borovets!
Ski resorts worldwide are famous for their premium prices, which is why this sport has the reputation of a premium experience reserved for the elite. Well, if you want to do it somewhere in Switzerland or Italy, that's true. Not quite the same if you're going to go ski (or board) in Bulgaria, though.
But is it really the same? Usually, the high price means higher quality, right? While this maxim is true for plenty of things, it's not set in stone when it comes to travel, and this charming Bulgarian mountain resort is the living proof of that (well, not exactly living, but you know what I mean).
Are you ready for some winter adventures?
Let's go!
Where is Borovets?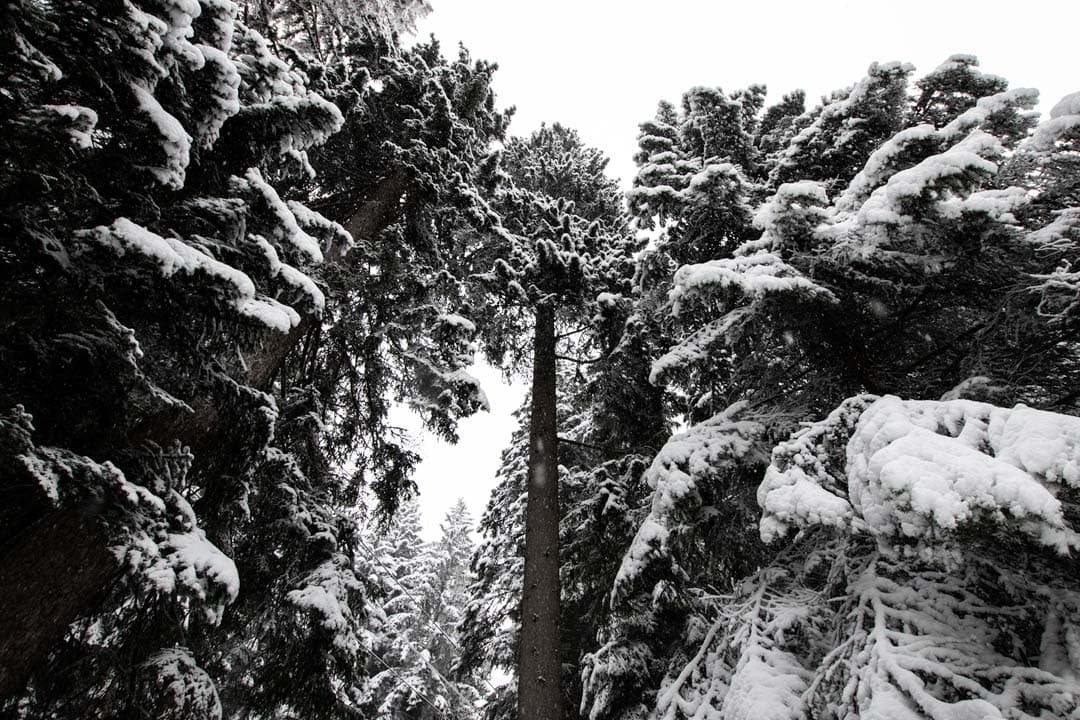 First, let's start our planning by finding Borovets on the map. I already spoiled that one by telling you it's in Bulgaria, but now I'll share a bit more details.
Known as Chamkoria until the mid 20th century, Borovets is cozily tucked in the most beautiful mountain in the country – Rila. It's the first mountain resort in the country and the Balkans. It was established by Kniaz Ferdinand, who was enchanted by the incredible beauty of the place and decided to build his summer residence and a few hunting lodges there.
It's an unbelievably small village made of five streets, surrounded by forest and ski slopes. This doesn't mean it's entirely out in the wild, though. On the contrary, if you ever need something from civilization (like a dentist, for example), the city of Samokov is just 12km (7.4mi) away.
Samokov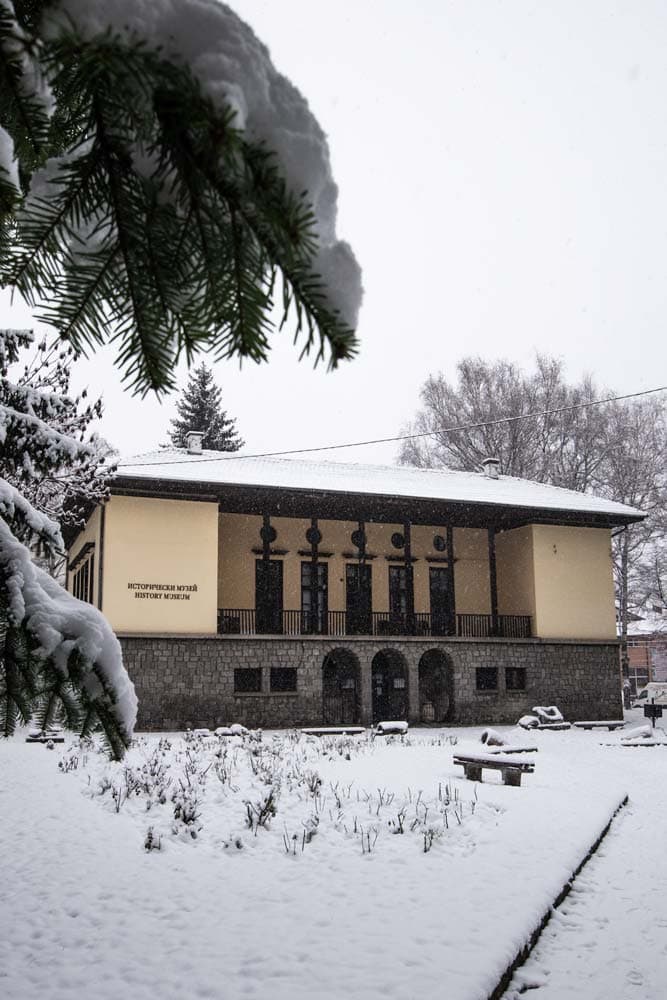 Talking about Samokov, the city is situated 55km (34mi) away from the Bulgarian capital – Sofia, and while small, it has everything you may need for your ski vacation in Borovets. Suppose you reserve a place with a kitchenette (something I recommend since Borovets, even though cheap by western standards, still offer overpriced and not that diverse food), in that case; you should load up some food from one of the big supermarkets in town (Billa and Lidl are the best).
The biggest attractions in town are the Tsari Mali fortress, the local history museum, the ice rink in the city's center, and the potatoes (I kid you not, the best in the Balkans).
Castaway Tip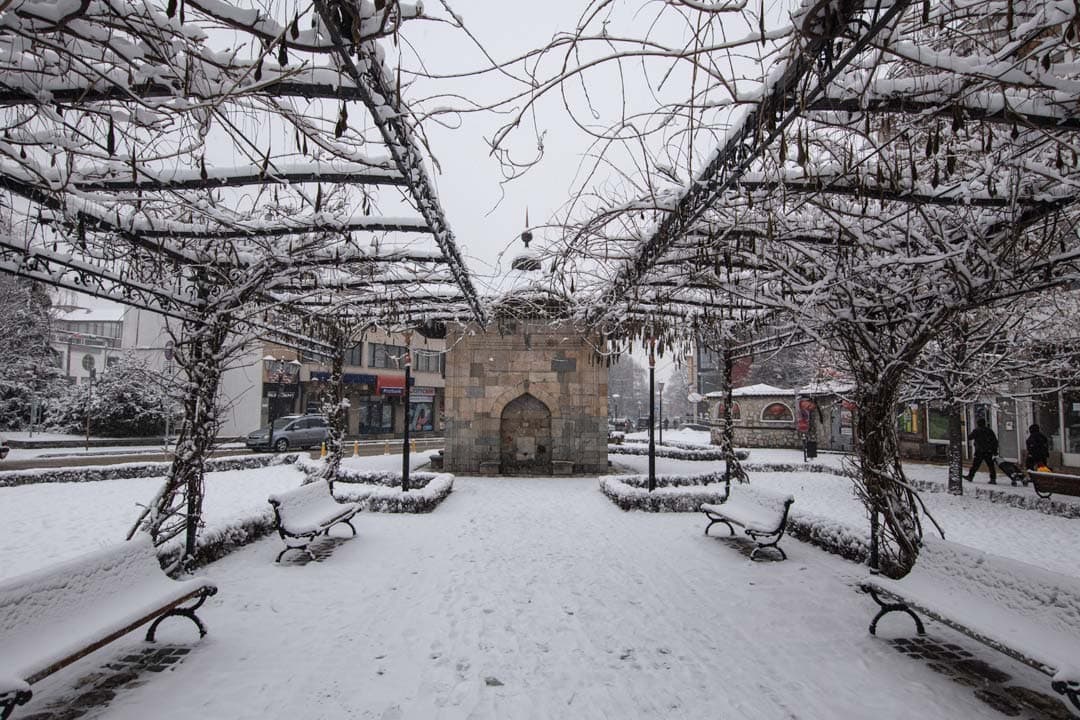 Whatever you do, don't drink from the fountain between the ice ring and the museum. Not that the water is not good, it's delicious mountain spring water, but the legend says if you drink from it, you're about to marry a guy/girl from Samokov.

When is the best time to ski in Borovets?
The best time to ski in Borovets is in the winter, of course, and I guess you already knew that. The start of the season depends on the snowfall, but it's always sometime in December. For example, in the 2021/2022 season, it was on the 18th, but usually, it's after the 20th.
December is not the best time to ski in Borovets if you hate crowds, though. Many tourists and locals choose the resort to spend the holidays, and the slopes may feel a bit overcrowded. It's way more spacious in January and February, especially right after New Year's Eve.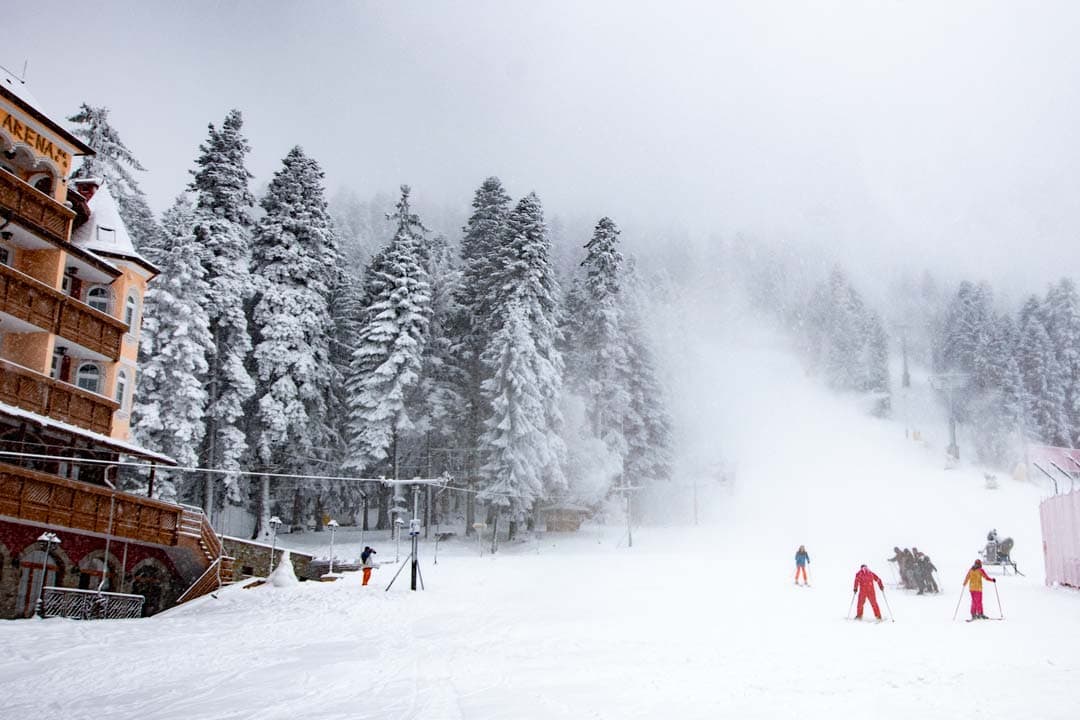 The season ends in April, so March is also a great month to enjoy one last ski vacation before spring comes. Here you can find the exact dates of the Borovets ski season.
As for the weather, you should expect a pretty chilly one, but since you are on a ski vacation, that is to be expected. January temperatures vary between 0.6°C (33.1°F) and -7.1°C (19.2°F), but there are plenty of sunshine days that will make your ski-day more than pleasant. Here you can check the current weather conditions in detail.
Castaway Tip
Borovets is also amazing outside of the ski season if you enjoy nature hikes and trekking.

How to get to Borovets?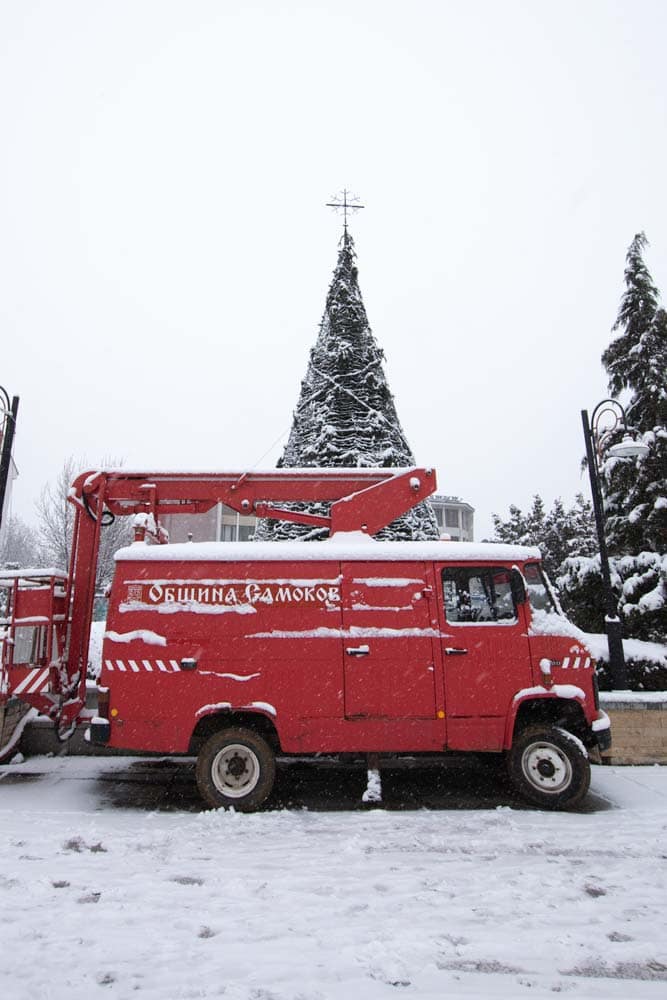 Getting to Borovets from Sofia (where your plane is landing) is incredibly easy. If you're renting a car, add it to the GPS, and in an hour, you're there. The best rent-a-car tool for Bulgaria is Discover Cars. They will compare the offers of the country's rent-a-car providers and present you with the best offers there are.

If you don't want to waste money on cars, you can get an inexpensive shuttle from the airport straight to the village. And here's the one that will take you from Borovets back to the airport.
Like I said, extremely easy!
See Also: Koprivshtitsa – Small Town of Big Heroes
What should you expect when you go ski in Borovets?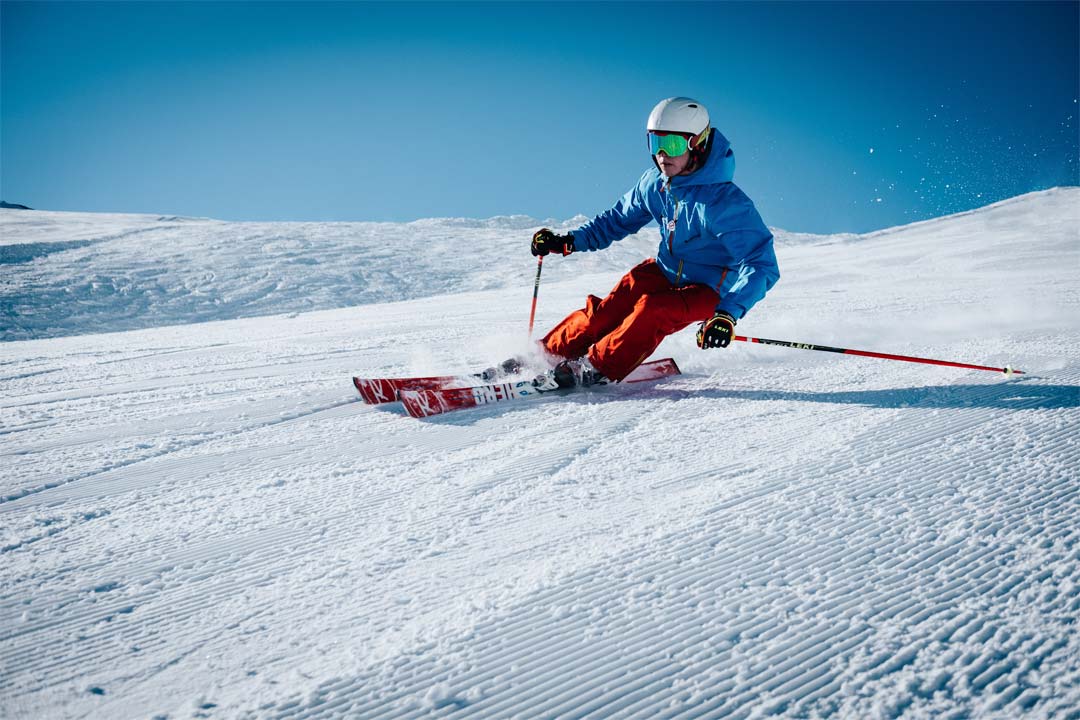 Borovets may be tiny, but it's the perfect ski resort. Huddled in venerable pine woods 1390 meters above sea level, it has a total length of 52km (32mi) of slopes, the longest one being 12km (7.4mi) itself. The best ones are around the Yastrebets ski center, where even official competitions are held.
In the village (the whole five streets), you can find all kinds of luxury (and not so luxury) hotels, restaurants, and bars. Borovets is quite famous for its bars where you can find plenty of Britons, Romanians, Russians and basically, people from all over the world who know how to have fun.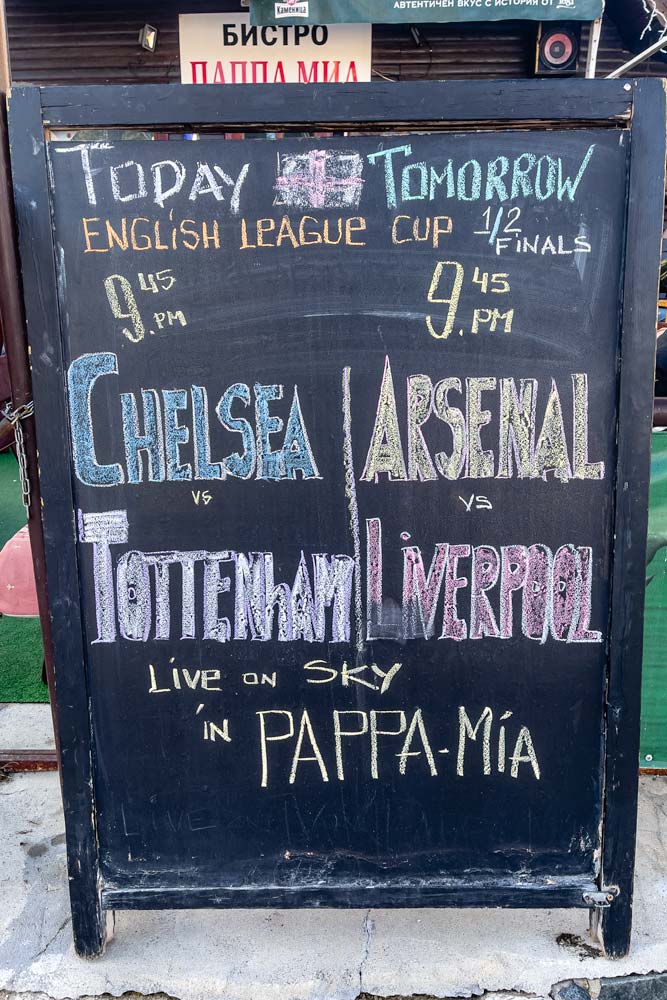 As for the restaurants, the best ones I visited were not in Borovets itself but are easy to reach with a car (or a taxi). The first one is called Последенъ Грошъ (The Last Coin) and is situated in the Mala Tsаrkva village (between Borovets and Samokov).
The other one is Старата Къща (The Old House), and you can find it in Samokov. They both offer traditional Bulgarian dishes made from local (bio) products and are lick-your-fingers good.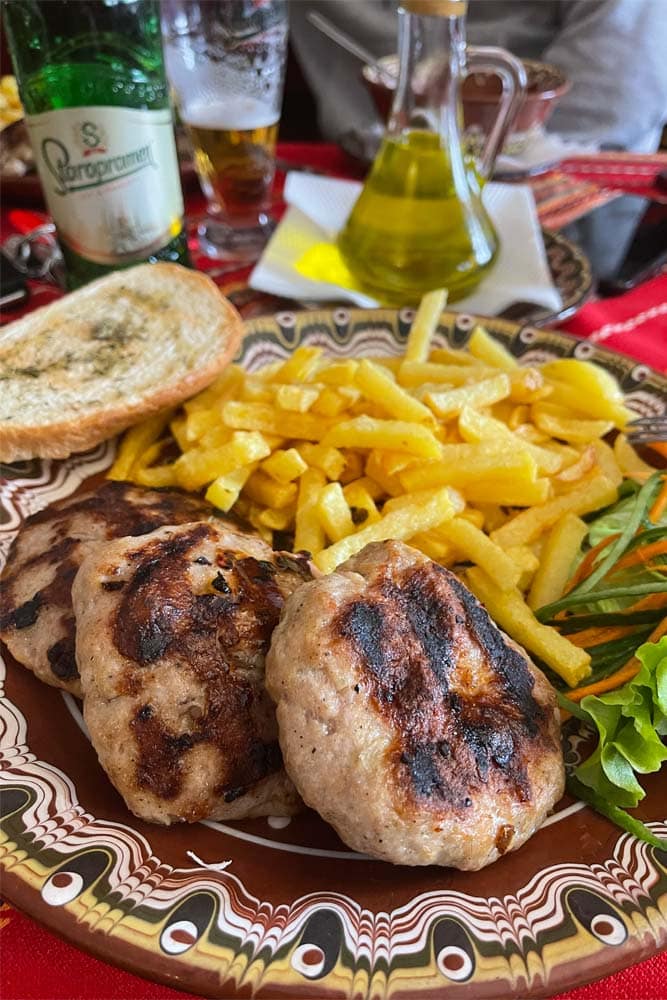 Accommodation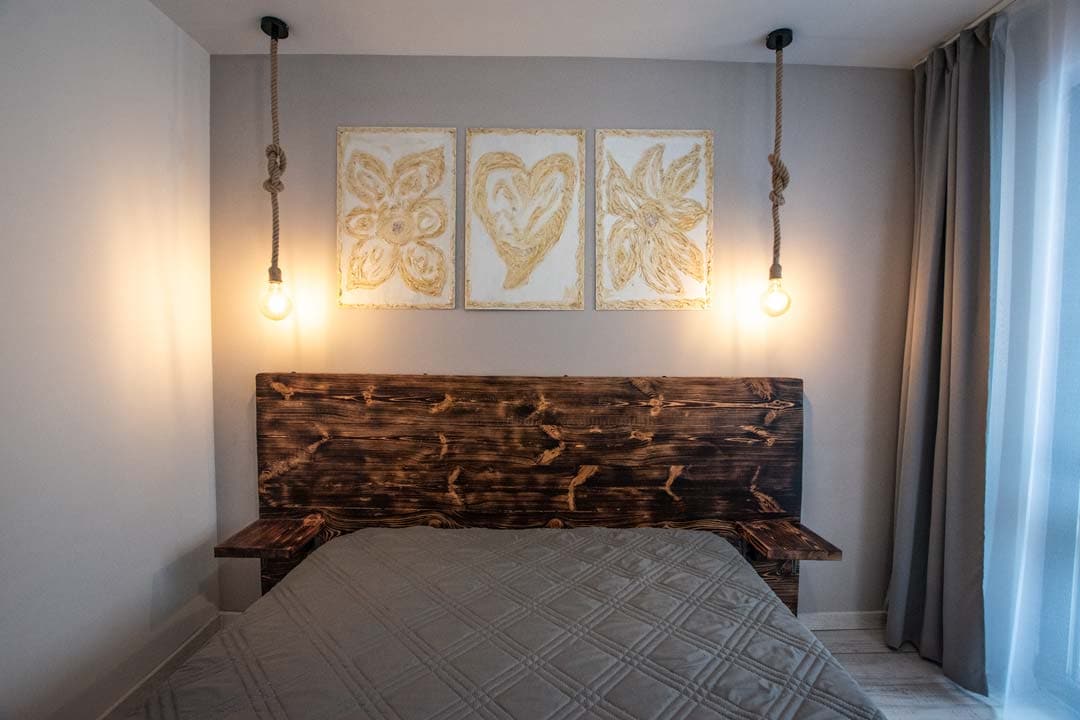 Accommodation can make or break your vacation, and it's always one of the essential choices for your journey. Usually, I like to give you a few options, but this time I'll show you the best place to stay if you want to go ski in Borovets.
Morunov Apartments are brand new flats located in a luxury hotel with an indoor pool and sauna. Most furniture is handmade (from massive wood) and gives you this mountain feel you most certainly want for your ski vacation. It also has a well-equiped kitchenette, complimentary coffee (+coffee machine), tea, and a Nutella jar (hell yeah!).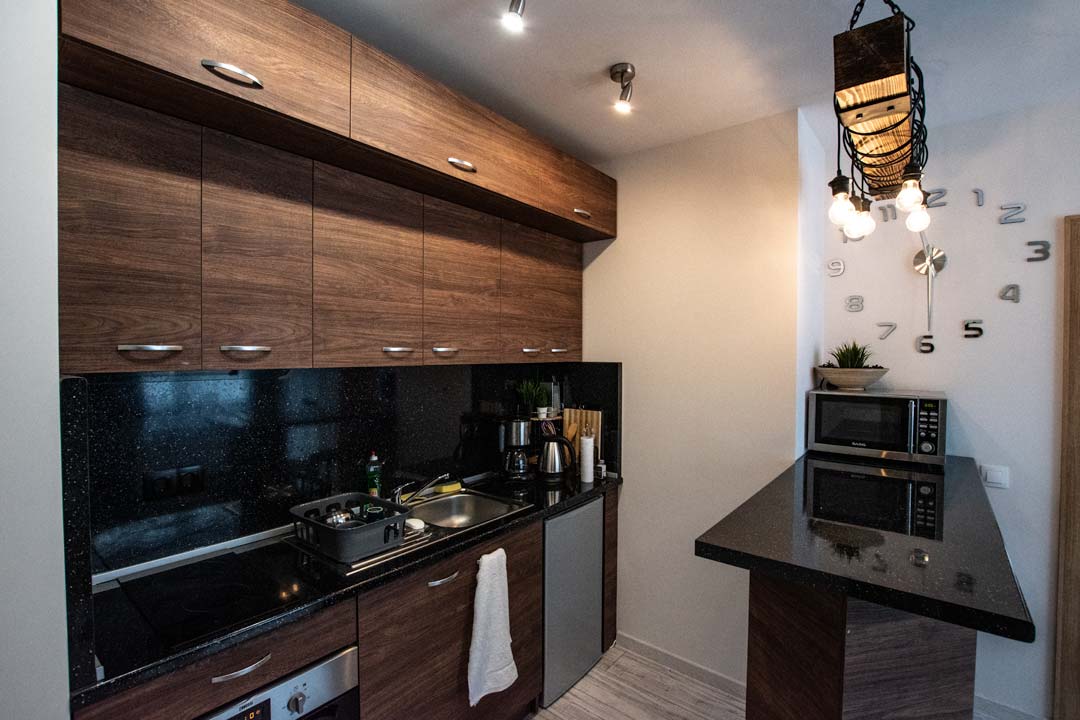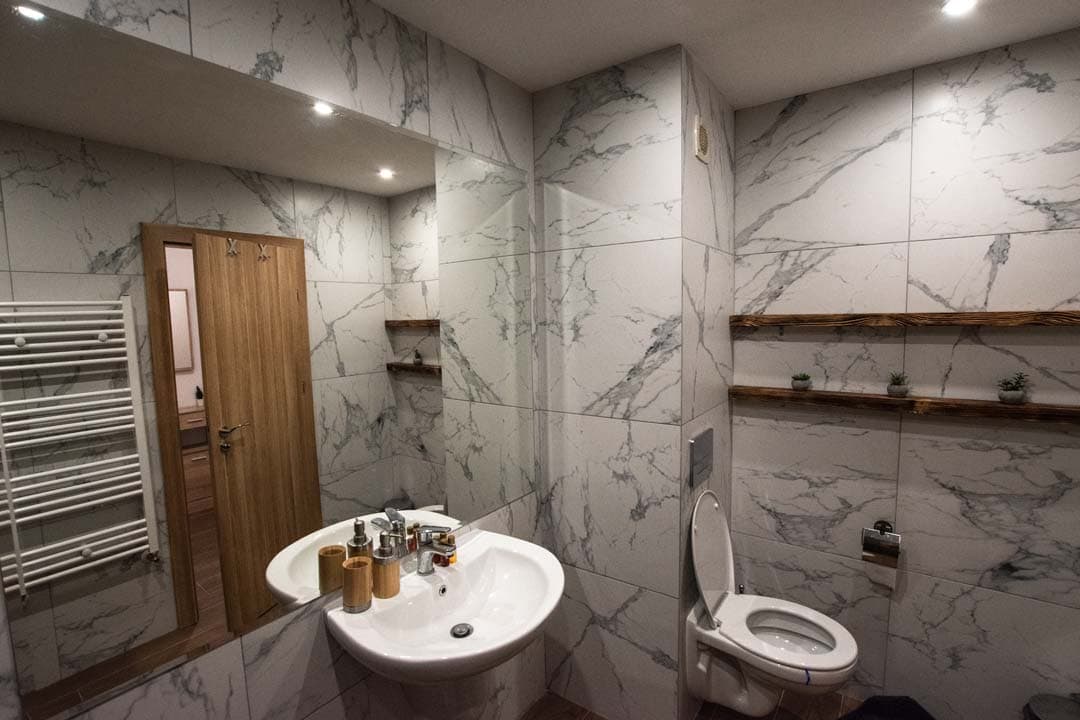 The apartments are located in a hotel wing of the Borovets Gardens hotel that is mostly full of other private apartments, so you can enjoy quiet nights and not worry about drunk teenager parties in the room next to yours.
However, the most significant advantage of Morunov Apartments is the host himself. Mitko is a local celebrity and one of the best ski instructors in the area. He knows everyone in Borovets (and Samokov), and everyone knows him. He can teach you skiing (or get you the next best instructor if he is booked), point you to the top slopes (for your skill level), hiking trails, restaurants, and bars (and get you discounts too).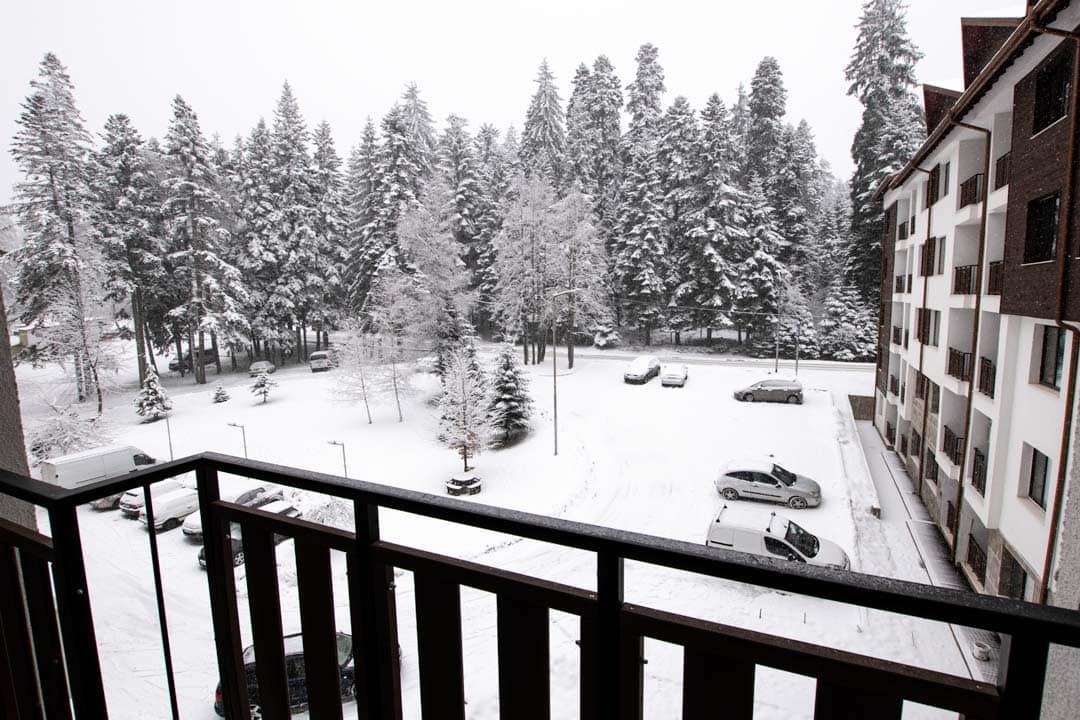 You forgot your ski mask at home? No worries, he'll find you one in no time. Your ski shoe broke down? No problem, he'll either get it fixed or find you a temporary one. Seriously, having a host like that is a premium experience that guarantees your vacation will go as smoothly as possible. Incredibly hard to find!
You can book them in Booking or contact the host directly and get a better price.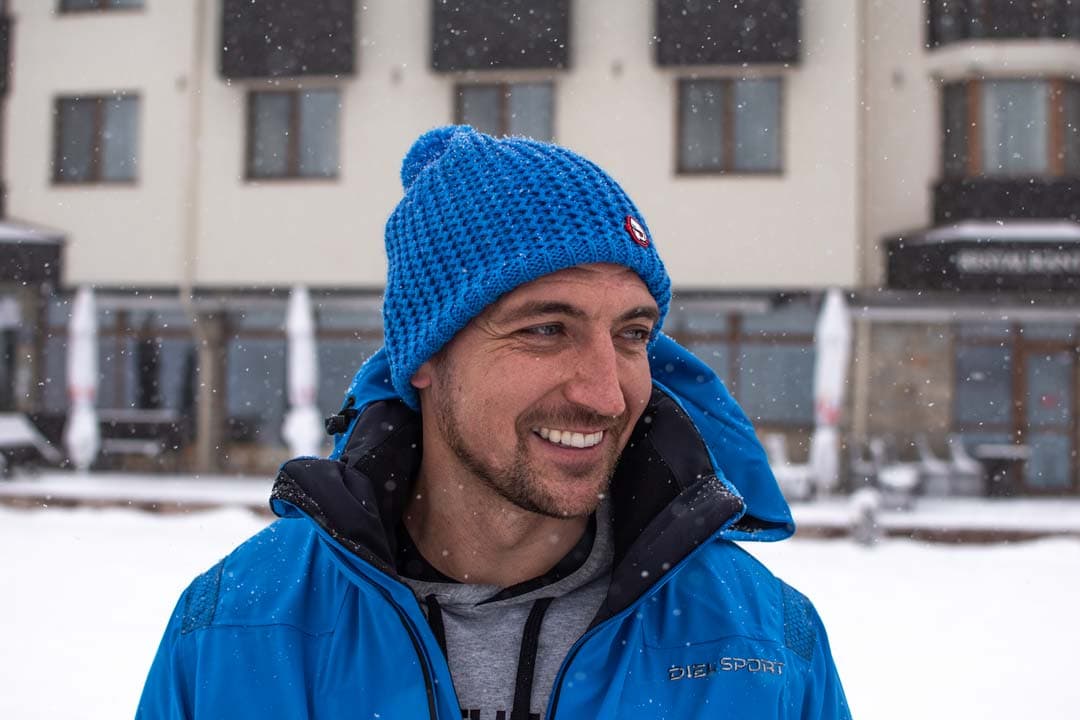 More Activities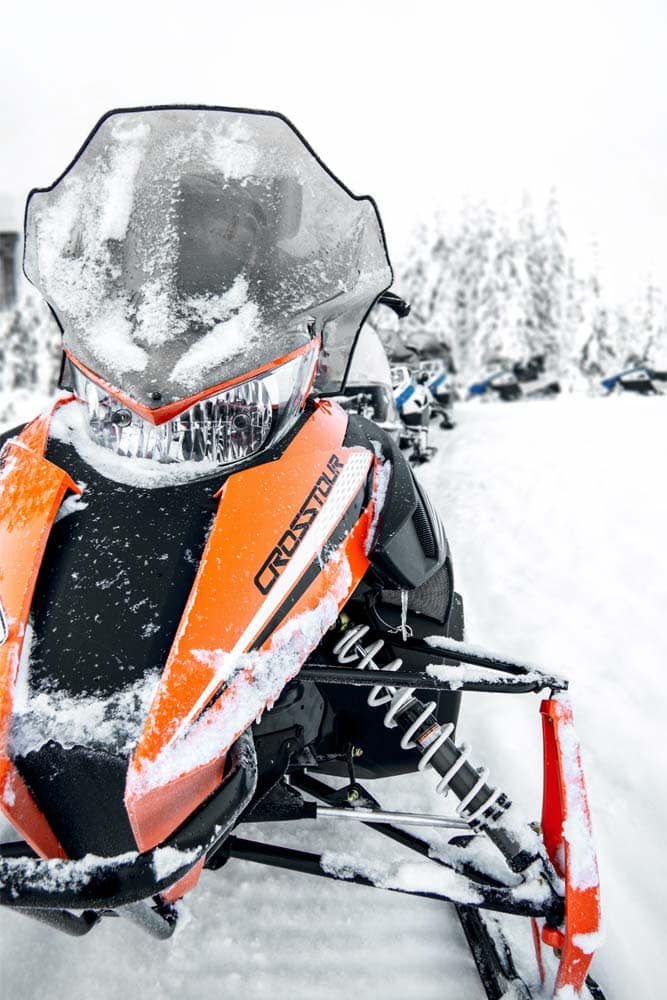 If ski or snowboard is not your thing, you can still have a great time in Borovets. One of the coolest things to do is rent a snowmobile and explore Rila mountain (with a guide, of course). Have in mind though if you are on your own, the price may be a bit higher than the one in the listing. If you've taken my advice and booked Morunov Apartments, check out with the host for more details, and I'm pretty sure he'll find you the best deal there is.
If you're with your family, you may want something less extreme, so I suggest horse riding around the area. Well, it's more of a horse walk than a ride, but it's quite an enjoyable one that I'm sure your kids are going to love.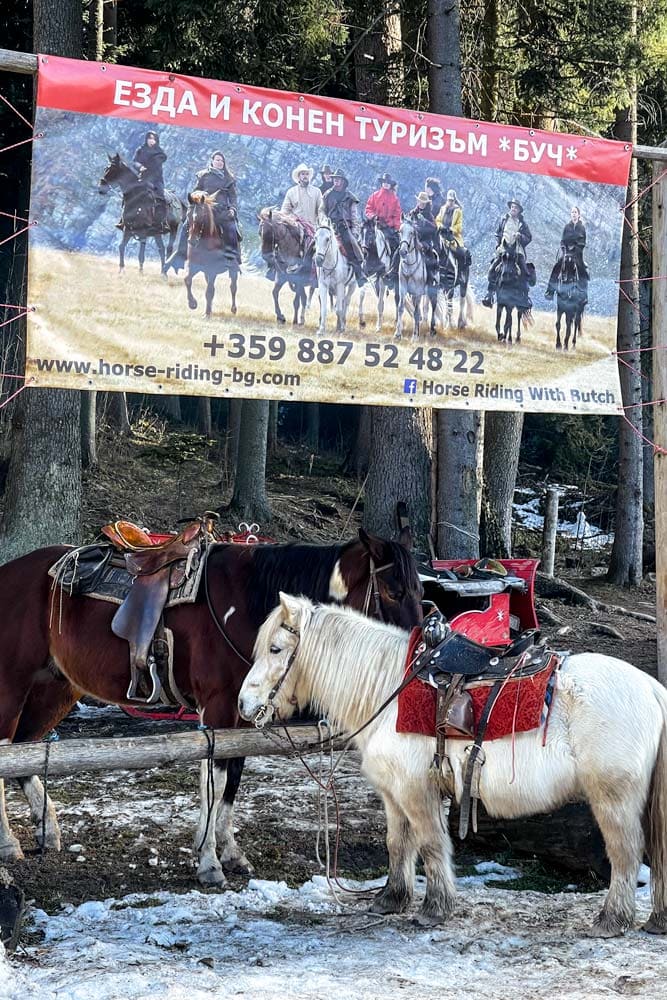 Another great option is to opt for a trip to the nearby thermal pool complex. Famous for its healing benefits, the Separeva Banya's mineral hot waters are the perfect place for rejuvenation.
And if you want to go ski in Borovets but you're not confident in your skills, the best thing you can do is enroll in a ski school or get yourself a ski instructor. You can find plenty of options on the spot, but if you're like me and you like everything prepared beforehand, you can get a scheduled one here. Once again, if you stay in Morunov apartments, just tell your host you're interested in learning how to ski and leave the rest to him.
Some Extra Info For Your Ski Vacation in Borovets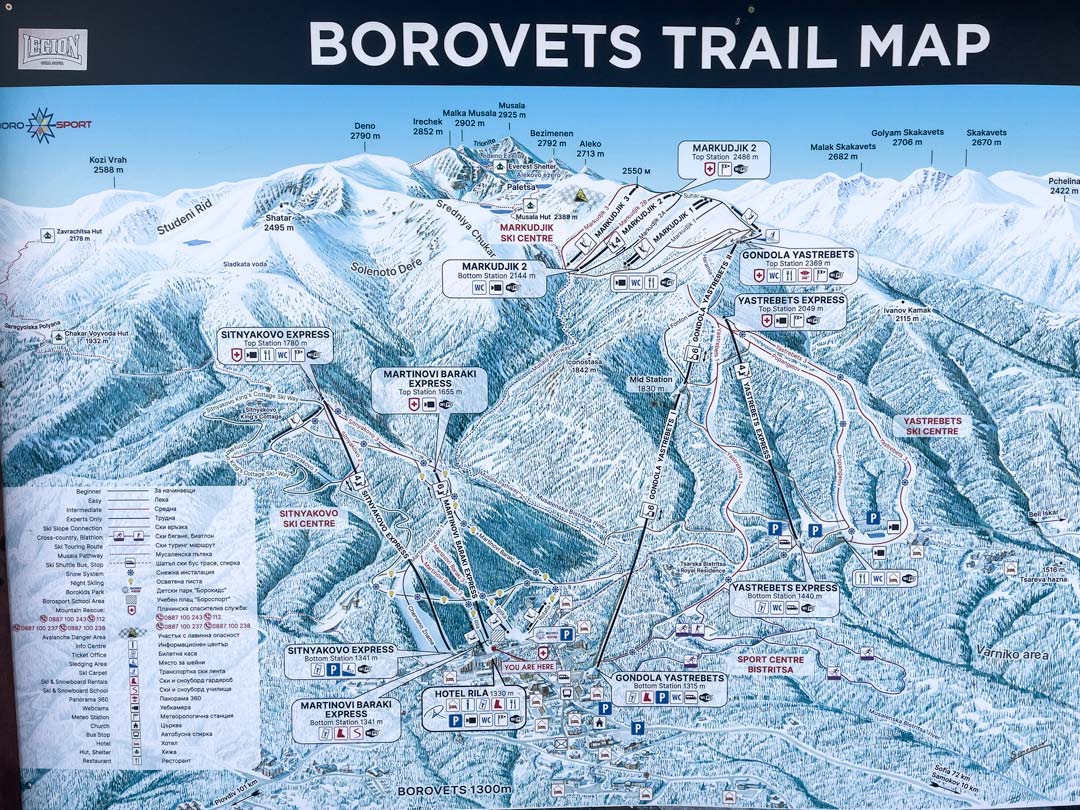 How to get to Bulgaria?
If you're from any neighboring country, you can go to Bulgaria via car and check more places around Borovets. If not, the low-cost carriers Ryanair and Wizzair both fly to the country's capital – Sofia.
Here you can check if you need a visa.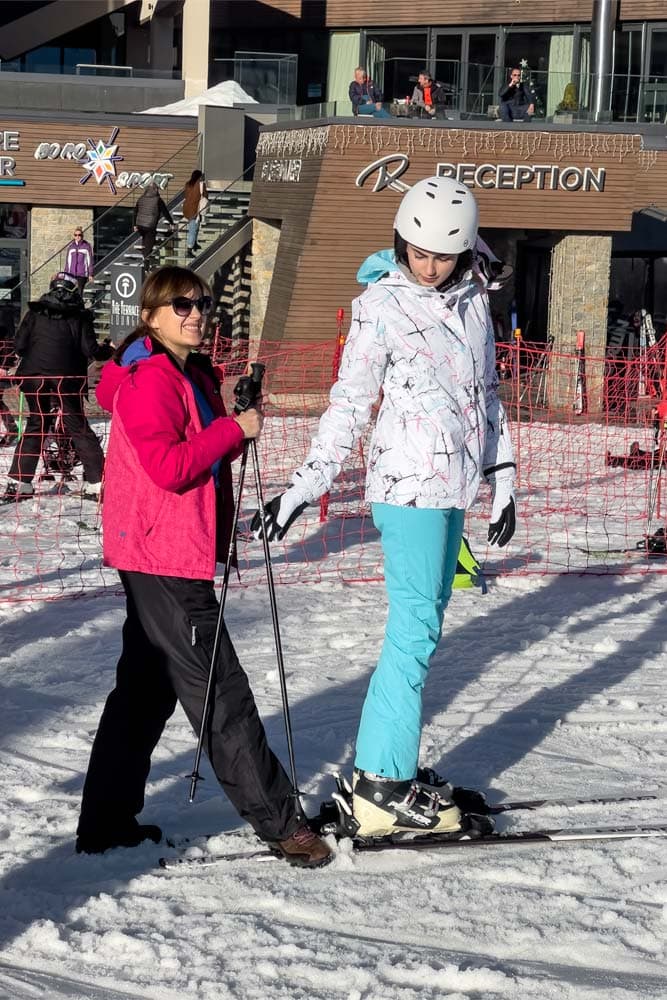 Can I use Euros in Bulgaria?
No, in Bulgaria, the currency is Bulgarian Lev (BGN). One Euro equals nearly 2 Levs (1.95 to be exact). You can easily find currency exchange shops at the Sofia airport and Borovets.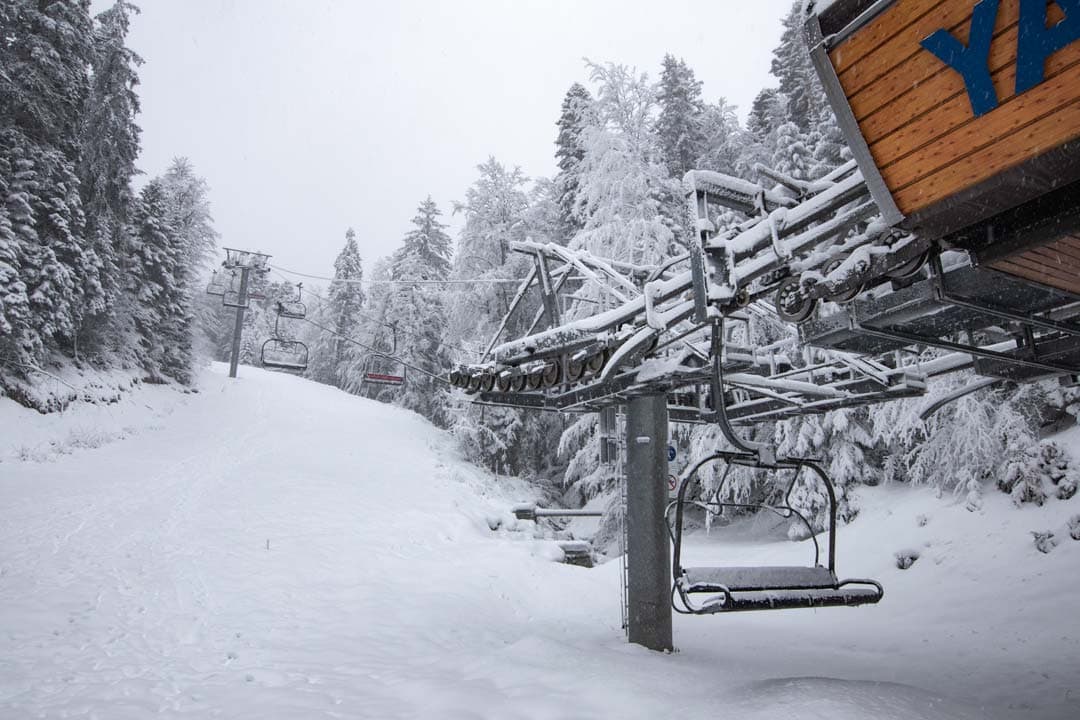 Is Borovets expensive?
Being a resort, it's more expensive than the rest of the country, but since Bulgaria is one of the most inexpensive states in Europe, it's still extremely cheap by western standards. For example, a great 3-course meal in a local mehana (Bulgarian restaurant) should be around 30 Leva (15 EUR) per person. A bottle of good wine can be found for 20-40 Leva (10-20 EUR).
The price for the daily lift passes is around 70 Leva (35 EUR), and it gets cheaper the more days you add to them. You can see all pass prices here.
Hotel prices vary, but even the most luxurious ones are not extremely expensive. On the contrary, prices are so reasonable that many foreigners like to buy apartments there and go ski in Borovets every winter.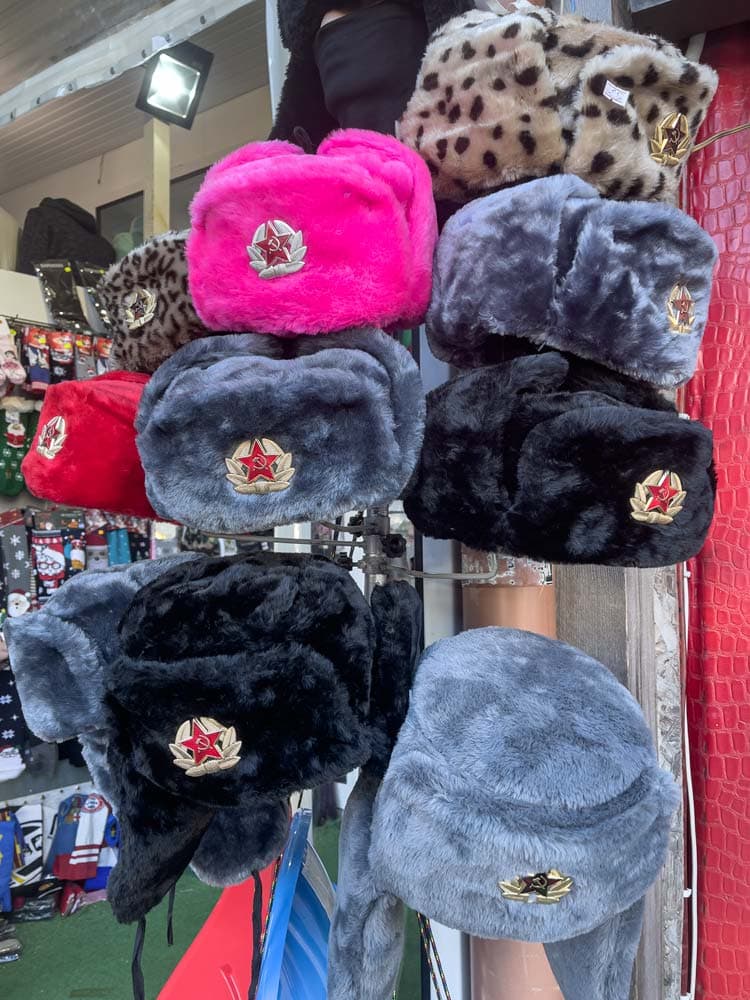 Is going ski in Borovets worth it?
Going ski in Borovets is absolutely worth it. The nature is breathtaking, the slopes are world-class, and in the end, you wouldn't have spent a fortune. Quite the deal if you ask me!
That's all from me, I hope you have great time going ski in Borovets.
————————————
If you haven't planned your trip there yet, find out how I plan my trips!
————————————
I have 14 bucket list ideas for Bulgaria. See my impossible bucket list of 1700+ adventures!

What's you favourite winter destination?
---
Some of the above are affiliate links and I will earn a percentage of the sale if you purchase through them at no extra cost to you. This helps keep my site running – so thanks in advance for your support!