You're going to Bulgaria, and you intend to spend 3 days in Sofia?
Seriously?
Your friends must think you're crazy.
The capital of Bulgaria, with its communist block-buildings and gritty alleys, is often described as nothing special and skippable. But is it really that bad?
I've spent a big chunk of my life living in Sofia, and what I can tell you is you're about to have a great time!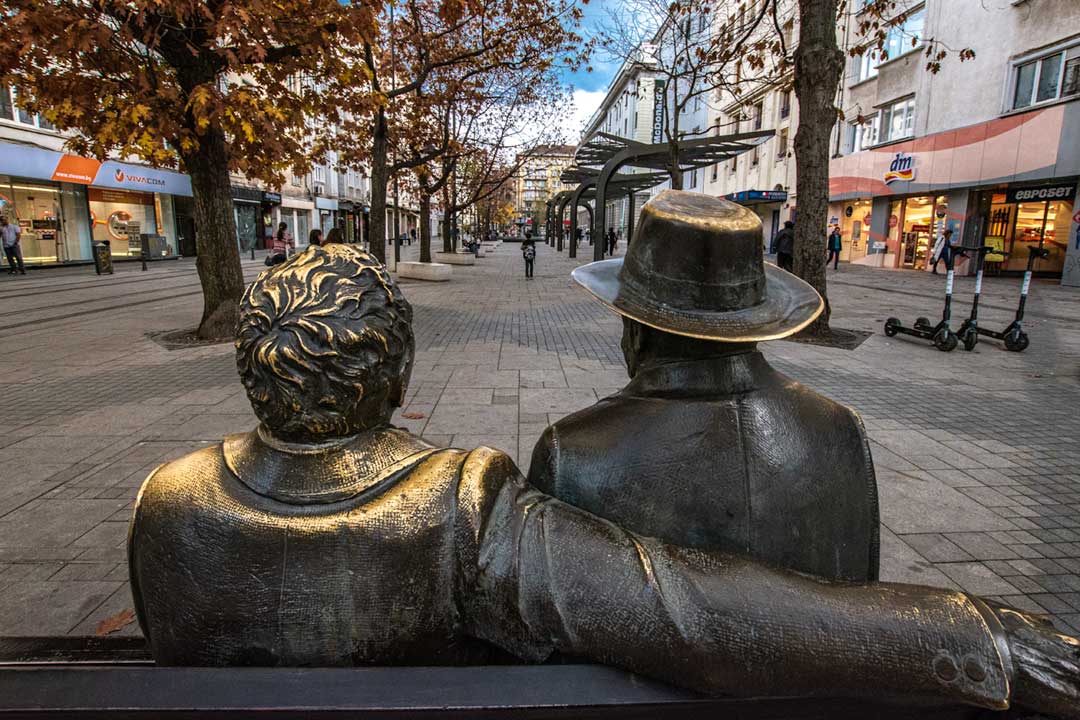 Yes, Bulgaria's most significant city can't offer a Colosseum or an Eiffel tower, but world renounced attractions are not what makes a trip great.
In this 3 day Sofia itinerary, we're going to explore the city's identity and kick-back in its top-notch recreational spaces. We're going to do it in a slow-paced tempo, so if you run out of things to do, scroll a little bit down and see the recommended extras.
Enough blabbering, let's start our Sofia adventure!

Three days in Sofia – Day 1 – The Golden Center
On our first day in Sofia, we're going to explore the city center. Most of the highlights are close to each other, so you can do the whole day on foot. I've tried to make the itinerary not that challenging, so you can explore everything in a relaxed tempo and also have time for some snacks.
Serdika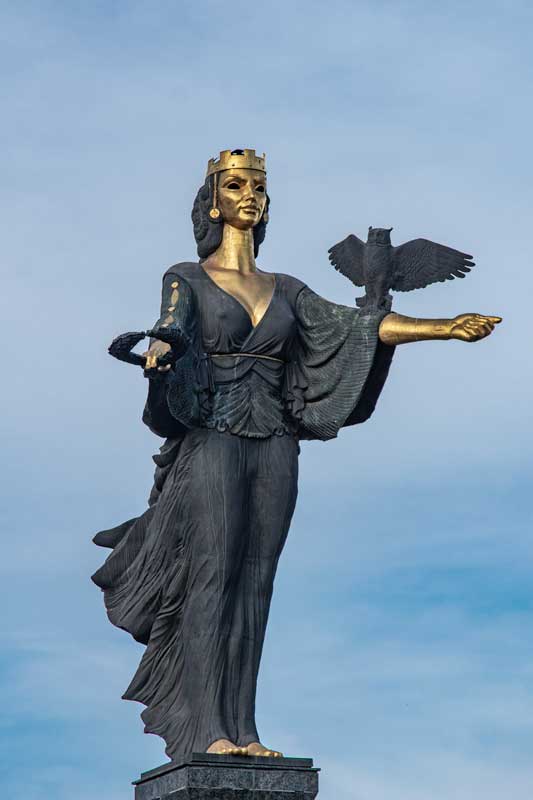 Serdika metro station is what I considered to be the perfect center of the city. And since it's a metro station, it's easy to reach from anywhere and an ideal place to start our Sofia itinerary from.
Seriously, a metro station?
Yes, but not just a station. During the metro construction (2010-2012), Roman ruins dating between the 4th and 6th centuries were unearthed. And those are the first things we'll check around Serdika – the remains of 8 Roman streets, a Christian Basilica, and even some baths.
Once done, get above ground to see one of the symbols of the city – the Sveta Sofia statue. Right, oppose it, you can see the old communist party headquarters.
Not so bad for a metro station, right? And our next stop is just 100 meters from it.
St George Rotunda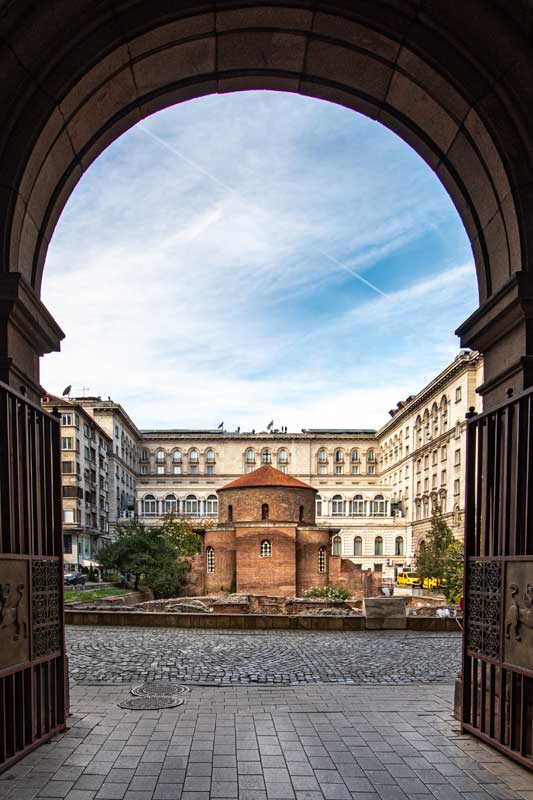 Hidden in a courtyard behind the presidency, the Rotunda is a 5th-century Roman church that was recently restored. It's not something spectacular, but it has this ancient vibe to it and some excellent frescoes. It's also pretty photogenic from the outside being in a courtyard and surrounded by Roman ruins and modern buildings.

Working Hours
Every day: 8:00 AM-6:00 PM
Regional History Museum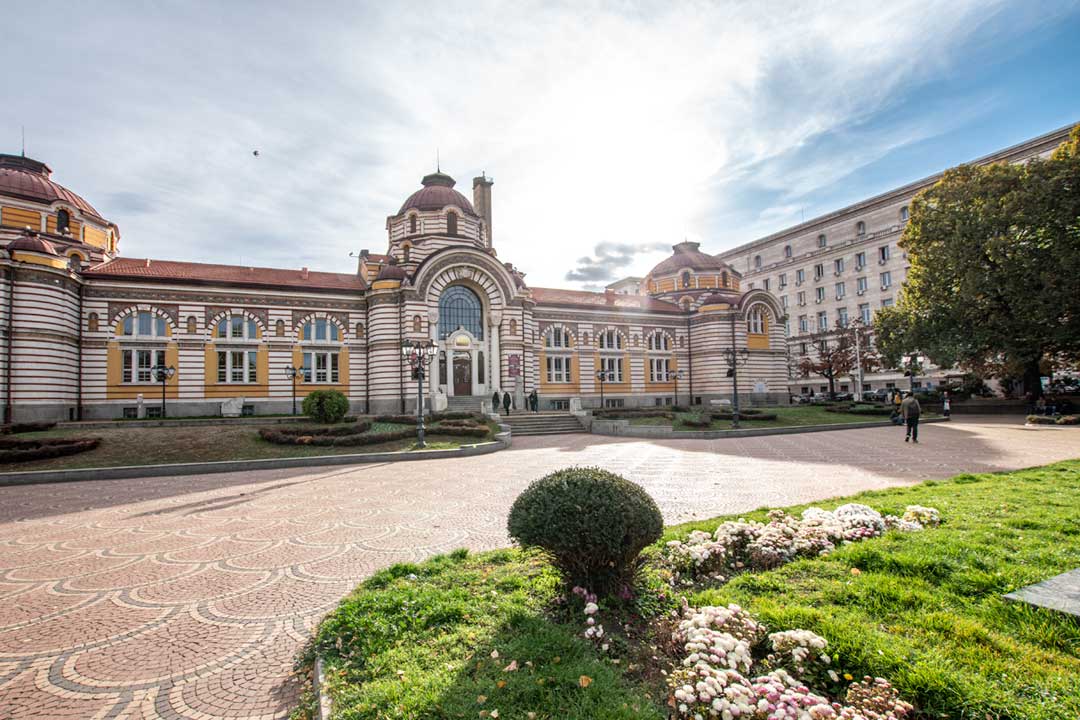 The next stop of our 3 day Sofia itinerary is my favorite museum in town. Housed in the former Turkish Mineral Baths building, this small museum displays the history of the city with an extra highlight on the royal family. Yes, Bulgaria used to have Tsars for quite some time, and you can see their thrones and chariots there. There's also some peculiar old-school bicycles and a vintage tram you can explore!
Working Hours
Tue – Sun: 10:00 AM – 6:00 PM
Monday – 10:00 AM – 6:00 PM only from May to October. From November to April the museum is closed on Mondays
Price
Adult – 6 BGN / 3.50 USD
Triangle of Religious Tolerance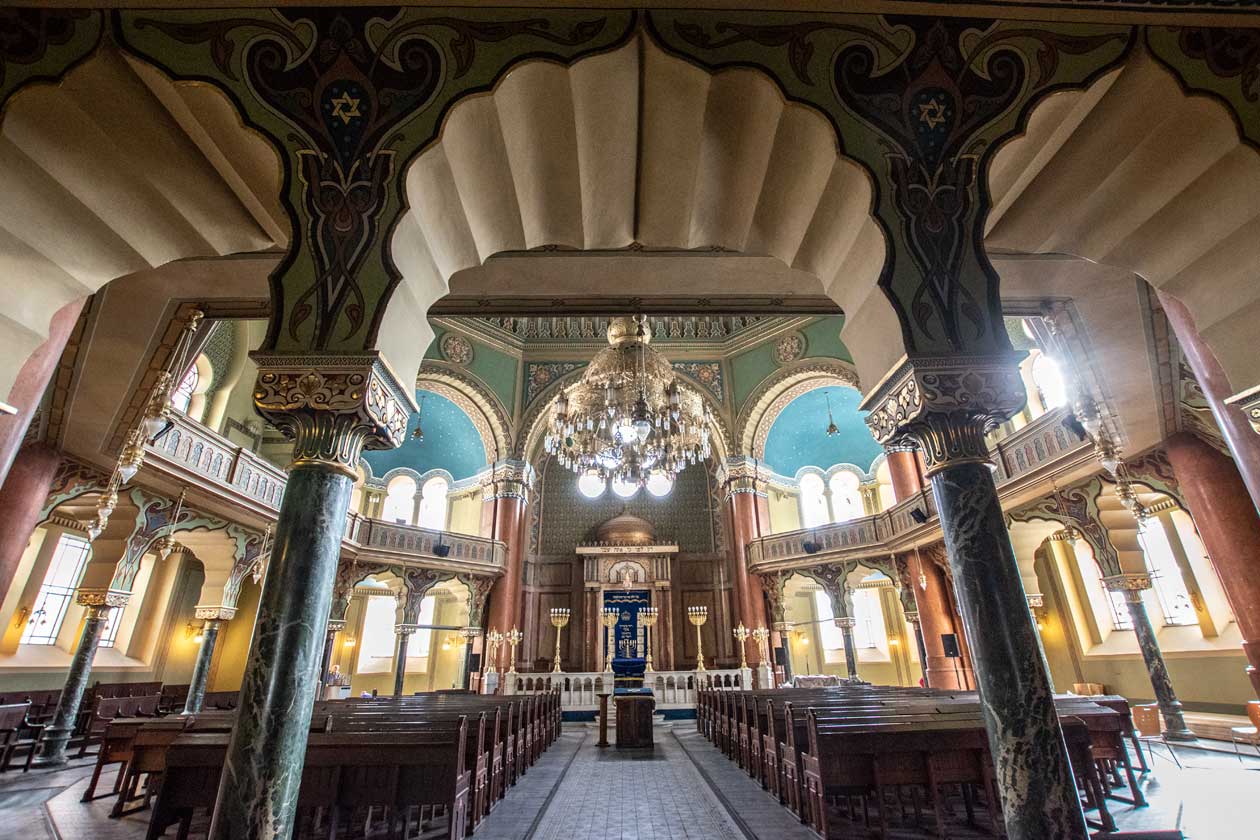 Right in front of the museum lies a unique area. Just meters from each other lie the Christian St. Nedelya Church, the Banya Bashi central mosque, and the Sofia Synagogue. The area is called 'Triangle of Religious Tolerance', and it's something I've never seen anywhere else in the world.
If you wonder which of the three temples to visit, the Synagogue is the best-looking one for me.
Sveta Nedelya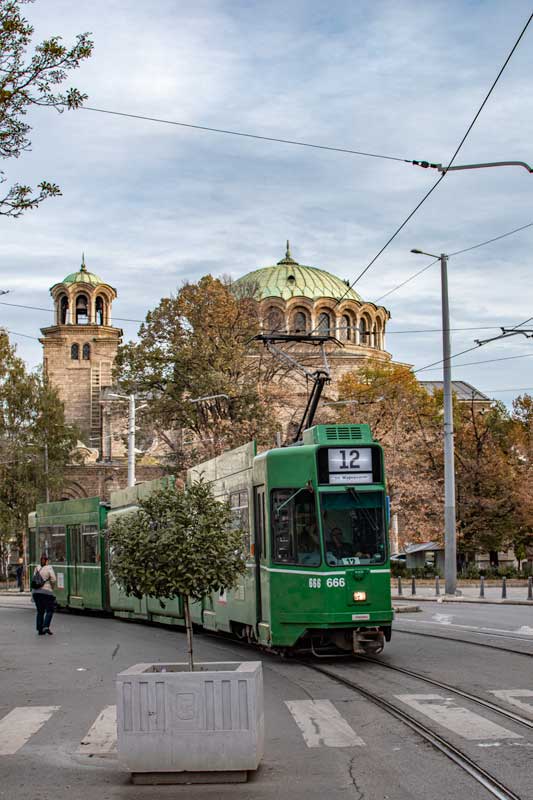 The Sveta Nedelya church (meaning Holy Sunday) is one of the most famous churches in Sofia. Strategically located, the 1000 years old temple is a favorite meeting place for the locals. Inside the church, you can find beautiful Orthodox frescoes and holy relics of the Serbian king Stefan Milutin.
From the outside, the church is a great photo op. Go to Vitosha Street and wait for a tram to pass by the church. Boom, you have a classic Sofia photo.
Working Hours
Every day: 7:00 AM – 6:00 PM (Saturday until 7:00 PM)
Vitosha Boulevard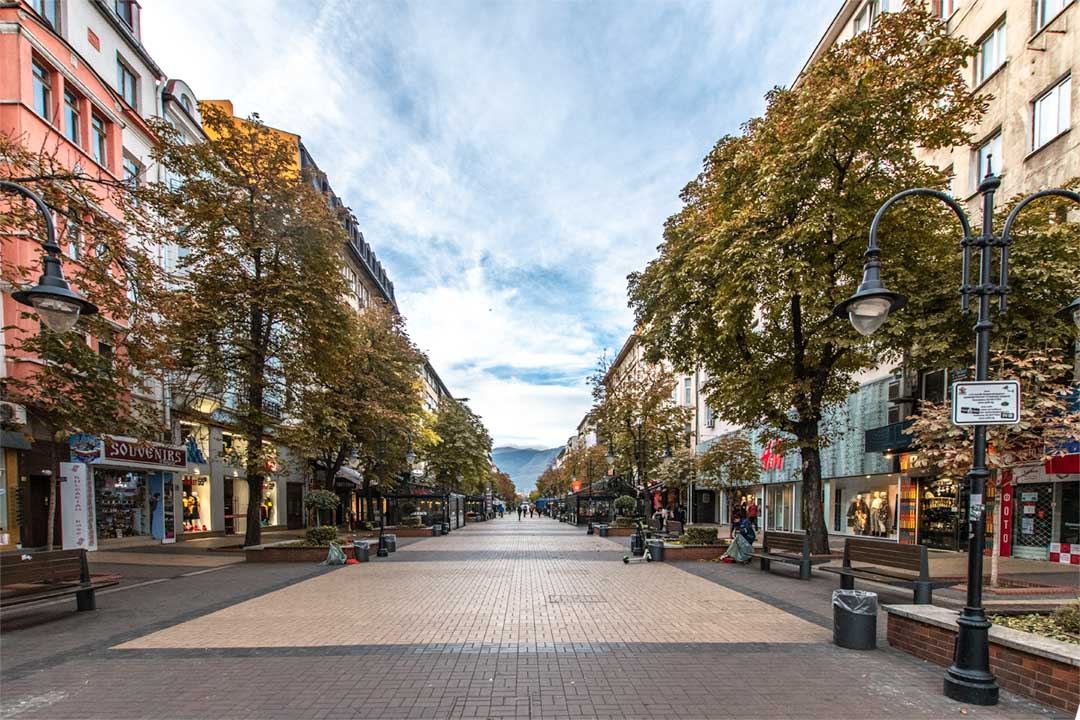 Vitosha (called Vitoshka by the locals) is the most famous street in town and a must-stop in our Sofia itinerary. Before malls came to Bulgaria, Vitoshka was the luxurious street only rich people can buy from.
Nowadays it's a pedestrian street with plenty of cafes and restaurants. You can often spot street performers there too. On a clear day, the Vitosha mountain can be seen in the distance, which will give your walk an extra dosage of awesomeness.
The Dolls Museum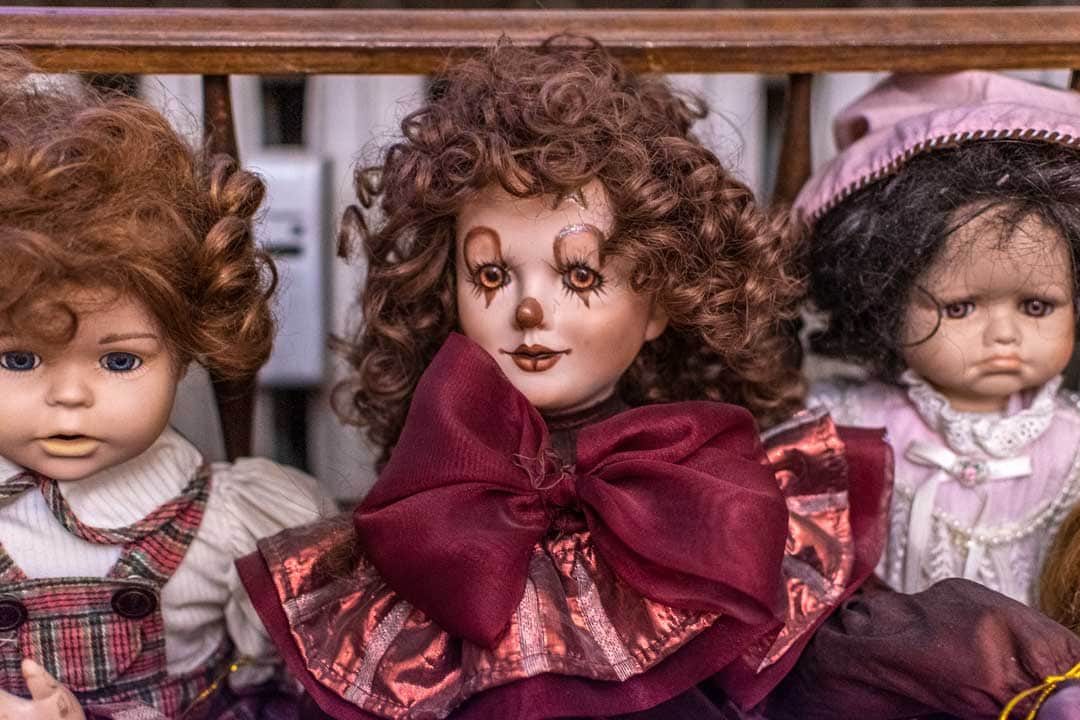 Take a little detour from Vitoshka to visit one of the most unique (and maybe even creepy) museums you've ever been to. The Dolls Museum is housed in a hundred years old apartment (2 apartments actually) and is home to thousands and thousands of dolls from all around the world.
Working Hours:
Friday: 12:00 AM – 6:00 PM
Saturday: 11:00 – 7:00 PM
Sunday – Thursday: Closed but you can try arraging a visit via mail

To make sure the museum is open contact them by calling +359 888 860934, sending a mail to tvorilnizi@abv.bg or reaching out in facebook.
Price:
Adult – 6 BGN / 3.50 USD
Children – 4 BGN / 2.00 USD
NDK ( The National Palace of Culture)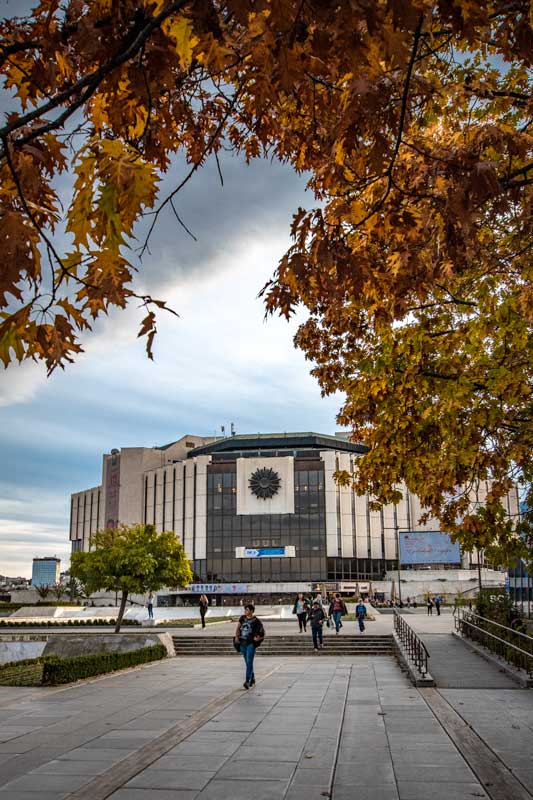 The last stop of the day is one of the most iconic buildings in town. NDK is part of the communist heritage of the city, and even though it's not very glamorous, it's something you simply can't miss in your 3 days in Sofia.
Inside there are a few restaurants, a bazaar, and several concert halls – nothing impressive, really. The best thing to do is just to wander around NDK's grounds and unwind in the recreational park area. It's a great place to savor the sunset too.
If you visit in the summer, you may also enjoy a fountain show.
See Also: The Ultimate Prague Travel Guide
Three Days in Sofia – Day 2 – Culture and Nature
On the second day of our Sofia itinerary, we're going to continue exploring the golden-paved city center. On today's program, we have fewer attractions, more chilling, and the biggest symbol of the city.
Ivan Vazov Theatre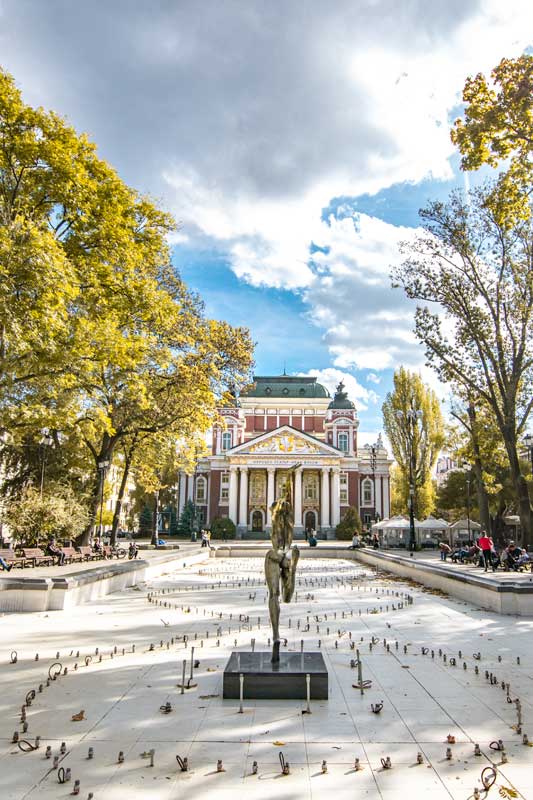 No, we won't start the day with a play. Don't get me wrong, the Ivan Vazov theatre stages some great shows, but they are all in Bulgarian, so I don't think you'd enjoy them much.
The garden around the theatre, now that's something else – one of the very best places in town for people watching and relaxation. If the weather is good, get some breakfast (from the nearby Graf Ignatiev Street) and find yourself a bench near the theatre fountain. A perfect way to start our second day in Sofia.
National Art Gallery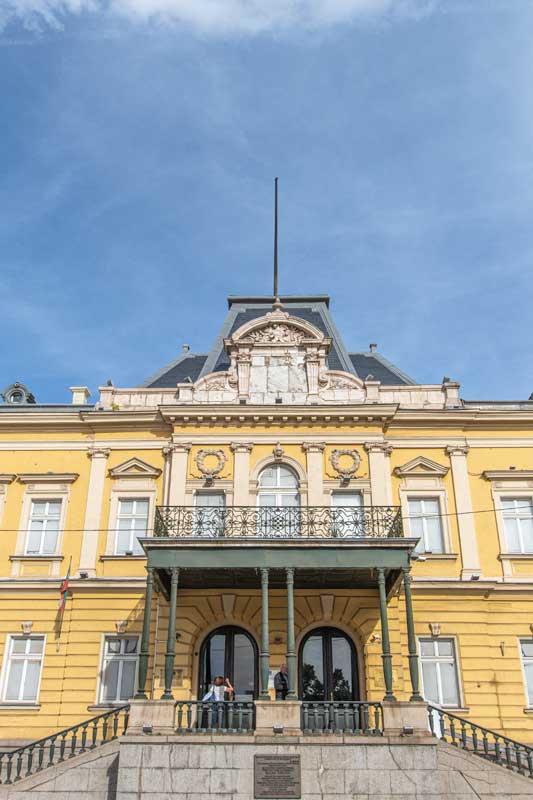 Our next stop is at the end of the park. Honestly, Sofia is not the best place for art enthusiasts. There are no prominent works of art in neither of the city's galleries.
The National Art Gallery deserves a stop, though. It's housed inside a former royal palace and, even though there are no masterpieces inside, is something worth checking out.
Working Hours:
Tue-Sun: 10:00 AM – 6:00 PM
Monday: Closed
Price:
Adult – 6 BGN / 3.50 USD
Thursday – 2 BGN / 1.15 USD
The Russian Church
This stop is for the Instagram lovers. The Russian Chruch is nothing impressive from the inside but totally the opposite from the outside. The corner of the garden, right next to the crossroad, is the best place to take your Sofia Instagram shot.
You can also visit the church's crypt where Archbishop Seraphim Sobolev is buried. He was considered a miracle worker, and people who visit the church usually write him a note with their wishes.
Alexander Nevsky Cathedral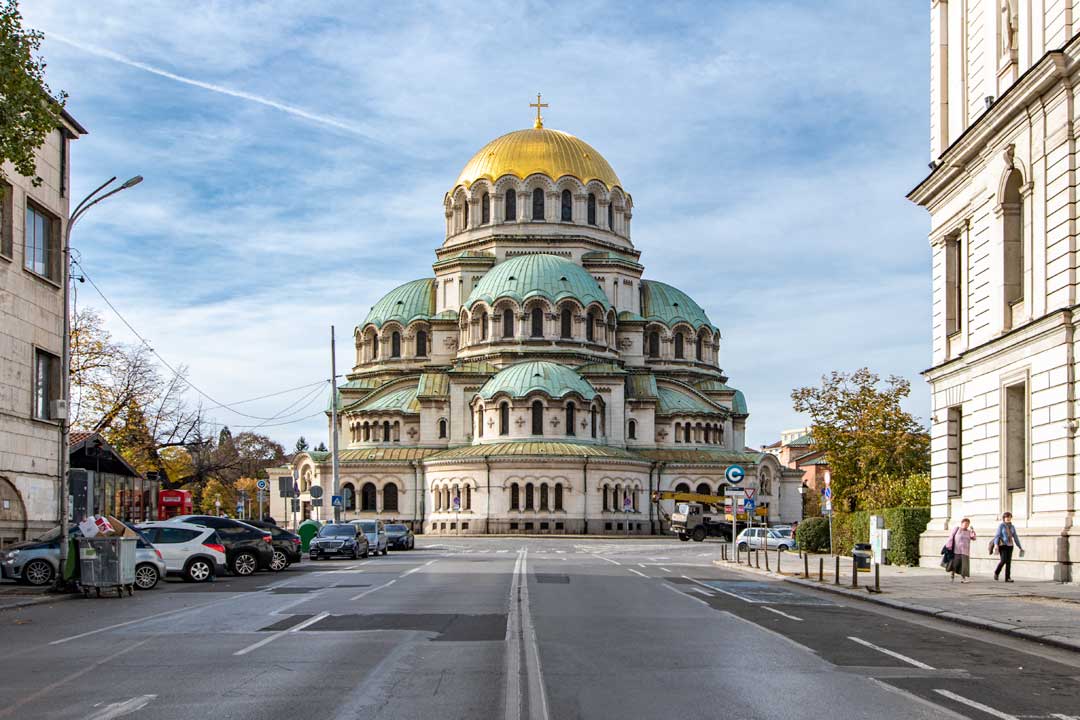 Our journey through the golden pavement of Sofia has come to an end, but don't worry; the next stop is just a few hundred meters away from the Russian Chruch.
It's time for the grandest building in Sofia and the emblem of Bulgaria – the Alexander Nevsky Cathedral.
The current seat of the country's patriarch was open in 1924 after 30 years of construction and an additional 12 years of delay due to ongoing wars.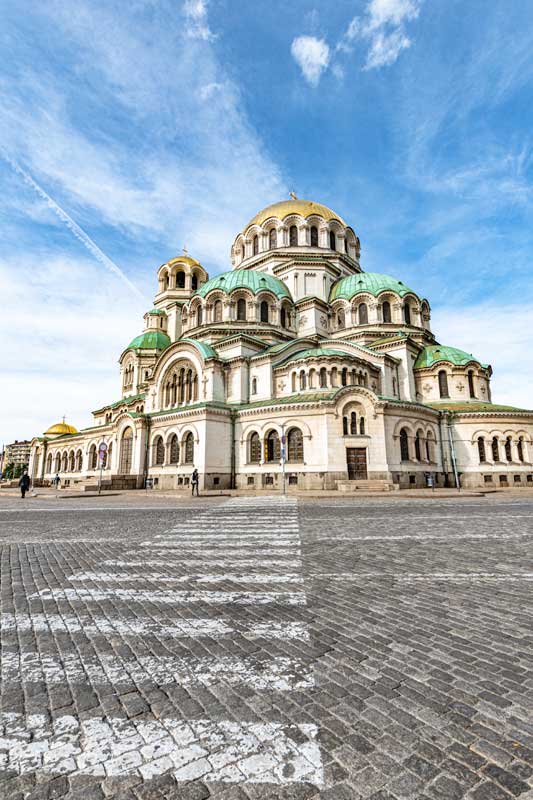 The cathedral is a lavish architectural masterpiece. The interior is decorated with German chandeliers, Italian marble, Brazilian onyx, and Indian alabaster.
The exterior, with its gigantic bells and golden covered domes, is also nothing short of breath-taking.
On the way to the cathedral, make sure to check the small open market next to it. You can find great pieces of art there alongside some vintage Bulgarian antiques.
Working Hours:
Every day: 7:00 AM – 7:00 PM
Photo Tip
The most picturesque side of the cathedral is the east one. The best photo spot is the south-east crossroad.
Eagle's Bridge (Orlov Most)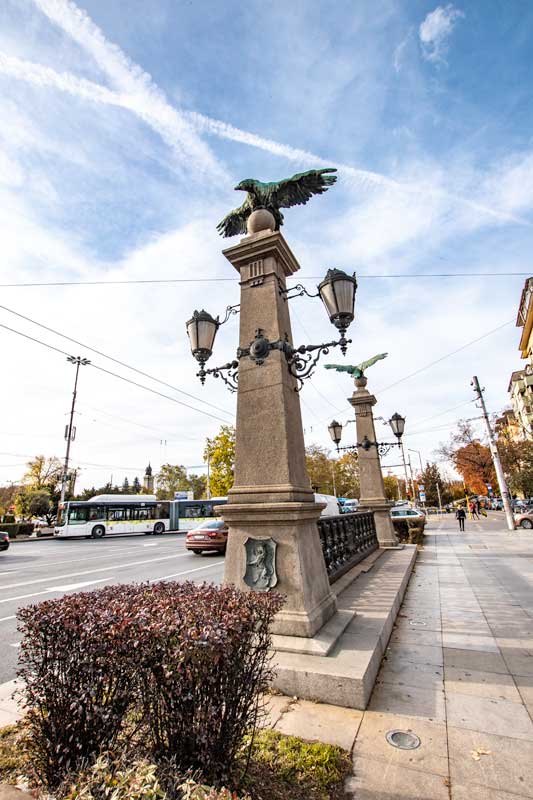 Our 3 days in Sofia continue with one of the most famous places in town – Eagle's Bridge. I suggest making your way there on foot since it's not that far from Alexander Nevski Cathedral. On your way, you can see some other impressive buildings like the National Library and Sofia University.
The Eagle's Bridge itself is not a breath-taking view. It's a small bridge over the tame Perlovska River with a pair of eagle statues on each end. The kings of all birds are there to commemorate the freedom of the Bulgarian slaves from the Ottoman Empire.
The bridge is an integral part of the city, and even though you won't be wow-ed by it, it's undoubtedly a Sofia highlight you should tick off your list.
Borisova Garden (Borisova Gradina)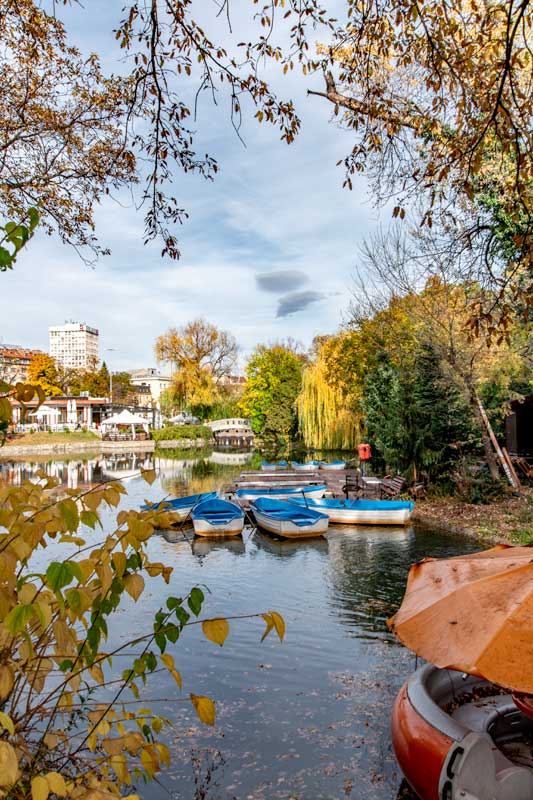 A perfect way to end the second day of our Sofia itinerary is by unwinding in the Borisova Garden. The oldest and most recognizable park of the city, Borisova Garden is named after the last Bulgarian Tsar – Boris III. The park is enormous, covering an area of over 3 sq km and offering plenty of things to do. The garden is exceptionally beautiful in the late autumn when the tree foliage turns it into a golden fairy-tale.
Three Days in Sofia – Day 3 – Mountain Time
The las of our 3 days in Sofia will spend..well…outside Sofia. The thing I love most about the city is it's proximity to the Vitosha mountain. You can get public transport, and in half an hour, you're surrounded by pine trees, cliffs, and fresh mountain air. There're a few routes to pick for your Vitosha adventure.
See Also: Is Borovets the Bulgarian ski heaven
Simeonovo Hike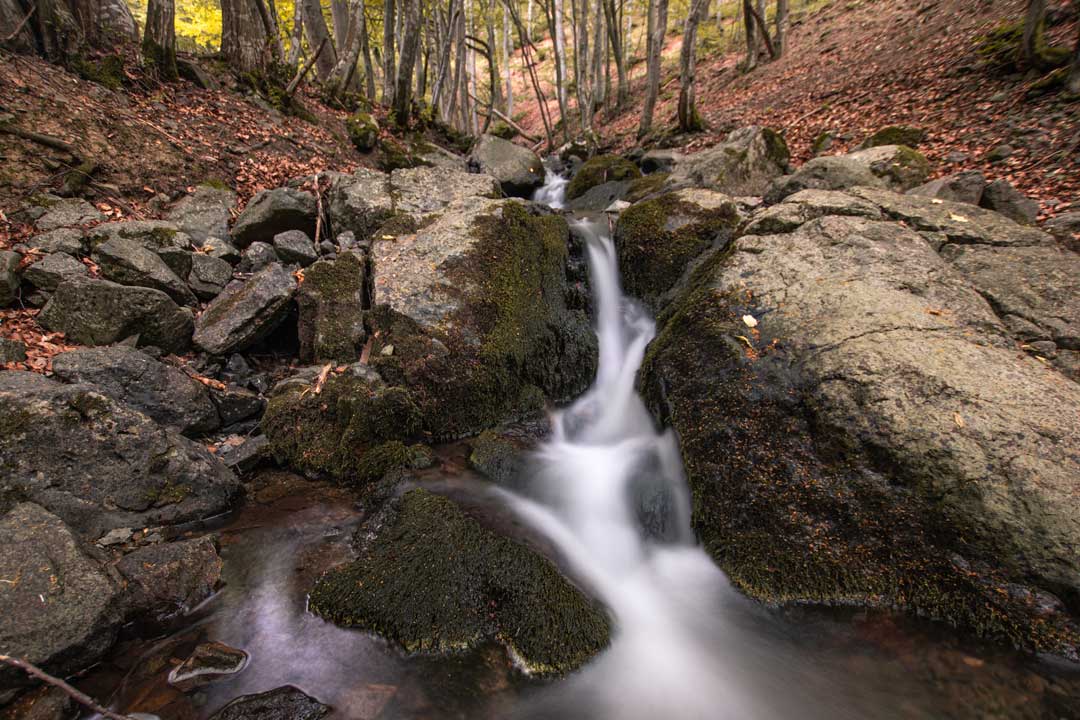 This one is my favorite. The Simeonovo hike starts from the last stop of bus 67 and can go all the way up to the top of the mountain (Cherni Vrah, aka Black Peak). No need to go this far to have a great time, though. The first part of the hike is around the "Simeonovo Lakes" area, and it's more of a park-like. It's the perfect place to go for a picnic.
If you prefer to keep on hiking, when you reach the end of the river, continue through the marked trail, and in a couple of hours, you will reach the famous Aleko hut.
If you don't want to use public transport, you can reach the last stop via taxi. If your driver can't read English, show him this – Последната спирка на автобус 67 – квартал Симеоново.
Boyana Waterfall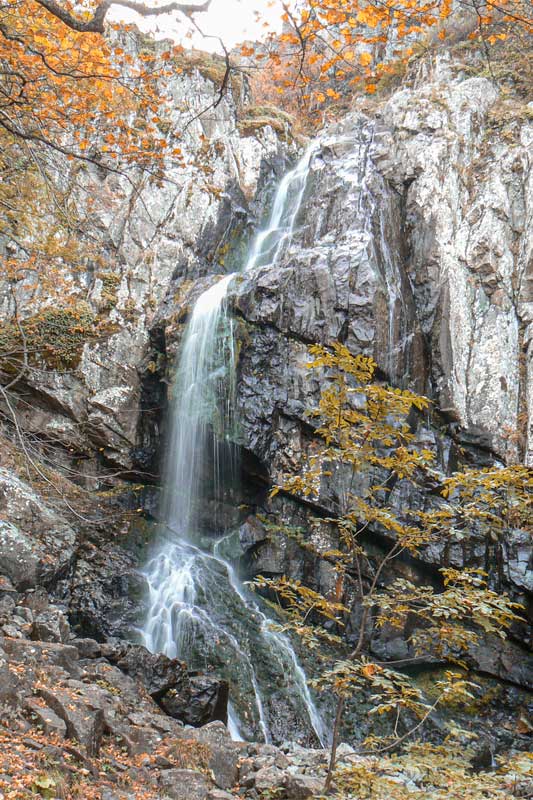 The Boyana Waterfall hike is shorter than the Simeonovo one, but it's steeper and genuinely a bit harder. It does reward you with a beautiful waterfall in the end, so it's totally worth it.
If you decide to do this one, make sure to check the Boyana Church too. A UNESCO World Heritage Site, the small church has unique frescoes painted back in 1259!
Getting there with public transport is a bit tricky. You can check all your options here. To get on the Boyana waterfall route, check the area in the maps.me app.
Aleko Hut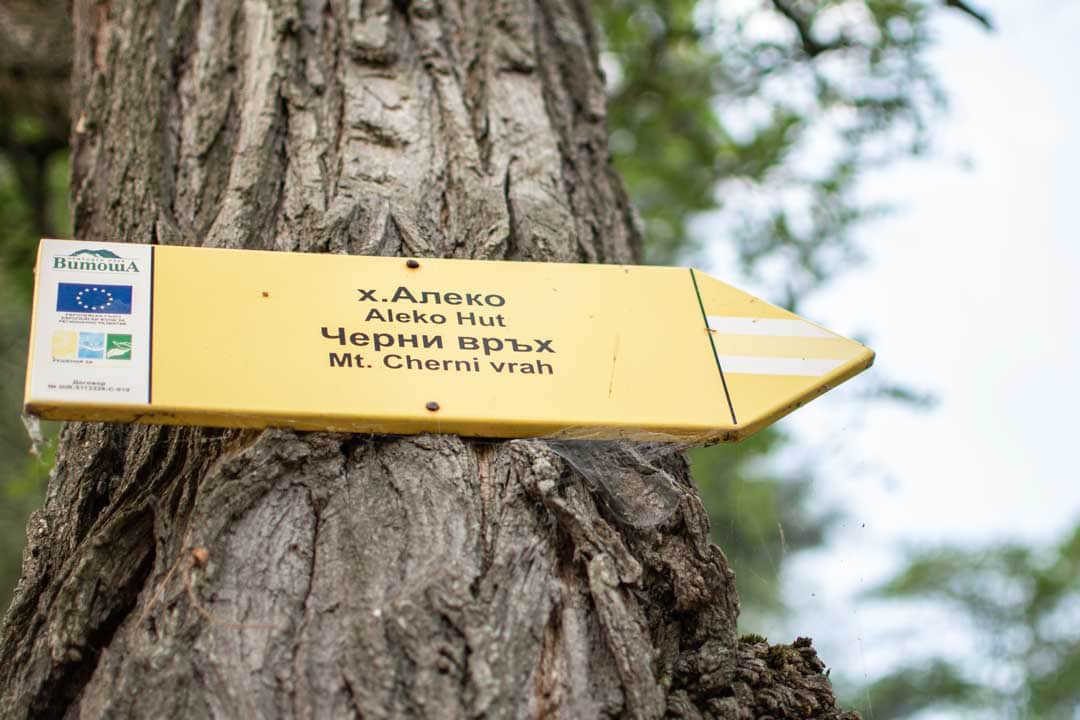 Aleko Hut is the first tourist hut hade made in Vitosha, and it's named after the great Bulgarian writer and founder of the organized tourist movement in the country – Aleko Konstantinov.
There is a ski slope nearby and plenty of hiking routes to chose from. The most popular one leads to the Golden Bridges (which are bridges over a river of boulders).
To get to Aleko, you can use the Simeonovo lift or buses number 66 (that works only during weekends) and 166. If you want, you can also start the trek from the Golden Bridges. Bus number 63 (works only during weekends too) can get you there.
See Also: How to Spend 2 Days in Budapest
Where to Stay in Sofia
One of the best things about Sofia is cheap accommodation. Seriously, even the most luxurious hotel is quite affordable for the average western tourist. If you're not the one who stays in shiny places, the capital of Bulgaria has plenty of other affordable options.
Here are some of my favorite ones:
InterContinental Sofia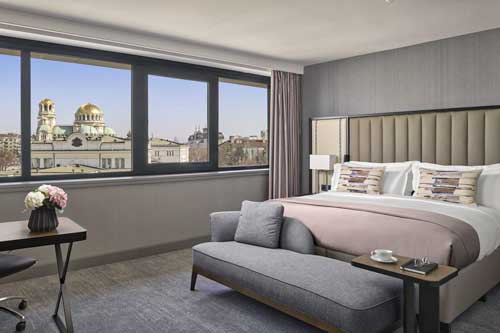 InterContinental is one of those affordable luxurious hotels I mentioned. I picked this one because of a simple feature the others lack – the view! The view of the InterContinental is probably the best one you can get in Sofia. It's situated right across the parliament building, and you can see the Alexander Nevsky Cathedral from your window.
The otter amenities are everything you can expect from a 5-star hotel – big stylish rooms, fast wi-fi, buffet breakfast, etc.
See the latest price
Central Point Boutique Hotel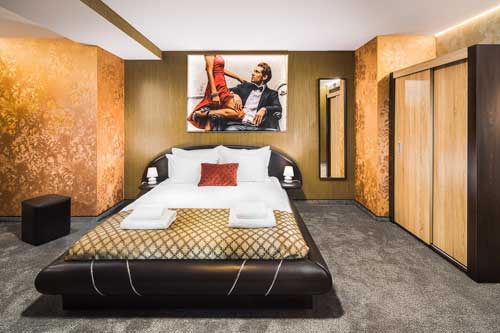 This is the best value hotel I've found in Sofia. Perfectly located close to Alexander Nevsky, few parks, and a metro station, this boutique hotel is not only inexpensive but also includes a great spa area in the price. Large rooms, friendly staff, and high-speed wi-fi certify Central Point as one of the best hotels in Sofia.
See the latest price
Orange Flower Apartments 1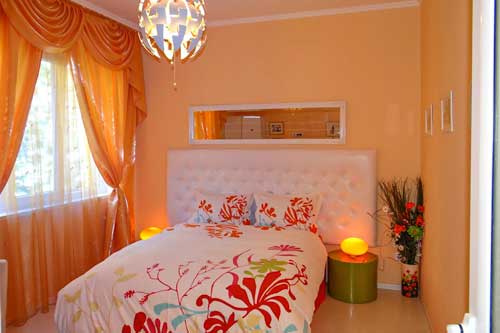 If you prefer apartments than a hotel, the Orange apartments are among the highest-rated accommodation options in Sofia. And there's a good reason for that. Bright and colorful rooms, modern bathroom and fully equipped kitchen, great location (next to Sveta Nedelya church), grocery shops and restaurants right in front of it. The Orange Flower Apartments are enough to suffice every need you have.
See the latest price
More Than 3 days in Sofia
If you didn't like something on my 3-day Sofia itinerary or you explore at a faster pace, here are the other city attractions:
National Archeological Museum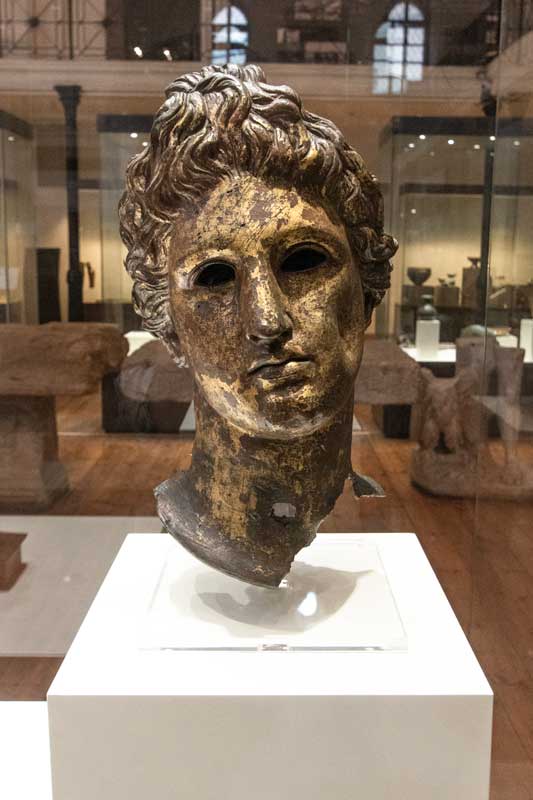 The National Archeological Museum of Bulgaria is housed in a former 18th-century Mosque, right next to the presidency. It displays collections from the earliest Stone Age times to the 18th century. If you're lucky you may even catch any of the famous Bulgarian Gold Treasures on display
Working Hours
May to October – 10:00 AM to 6:00 PM – Every day
November to April -10:00 AM to 5.00 PM – Closed on Mondays
Price
Regular- 10 BGN / 5.70 USD
Every last sunday of the month – free
Bistro 16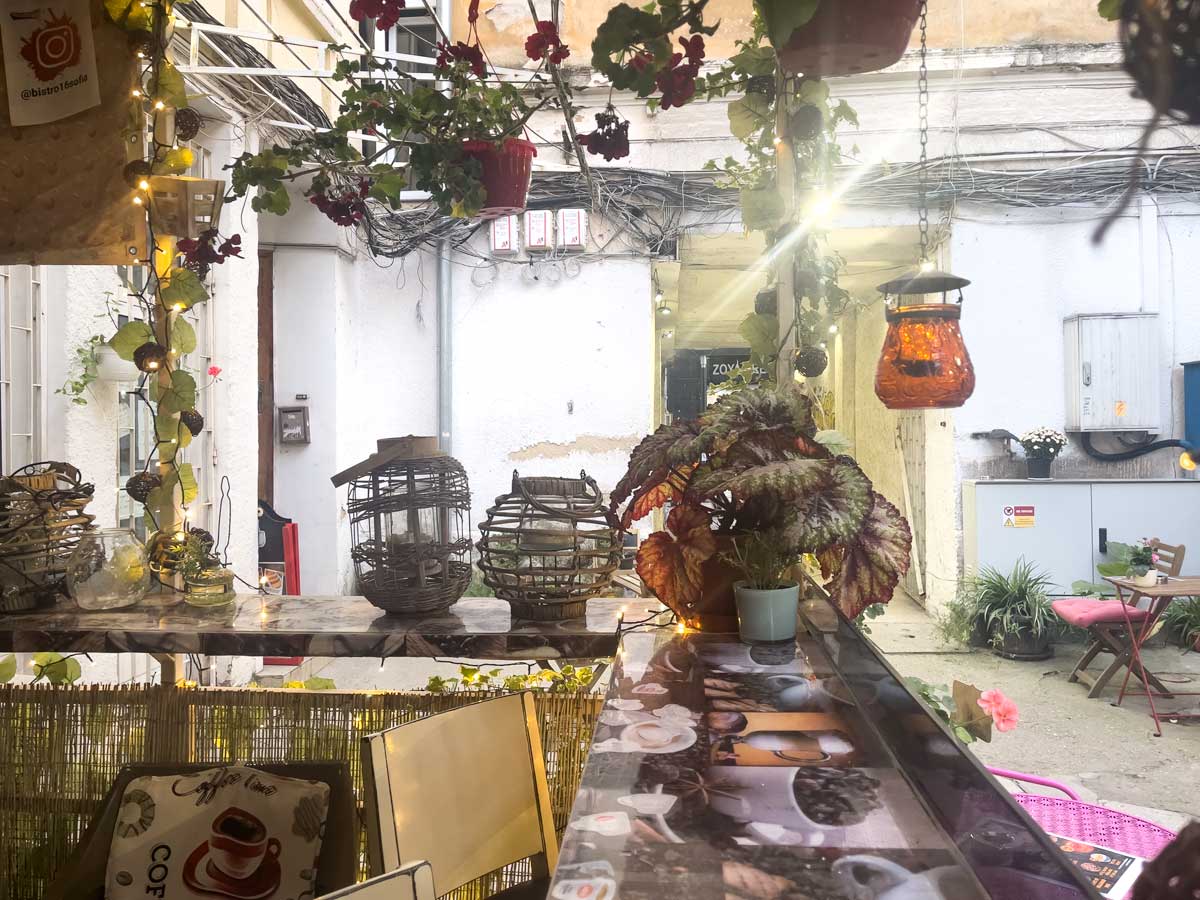 Bistro 16 is one of Sofia's hidden gems. Located in the city's heart, this cute cafe not only offers beverages at reasonable prices but also prides itself on awesome and helpful owners. In addition, it's a great place to meet travelers from around the world and have a good time.
See on google maps
Museum of Socialist Art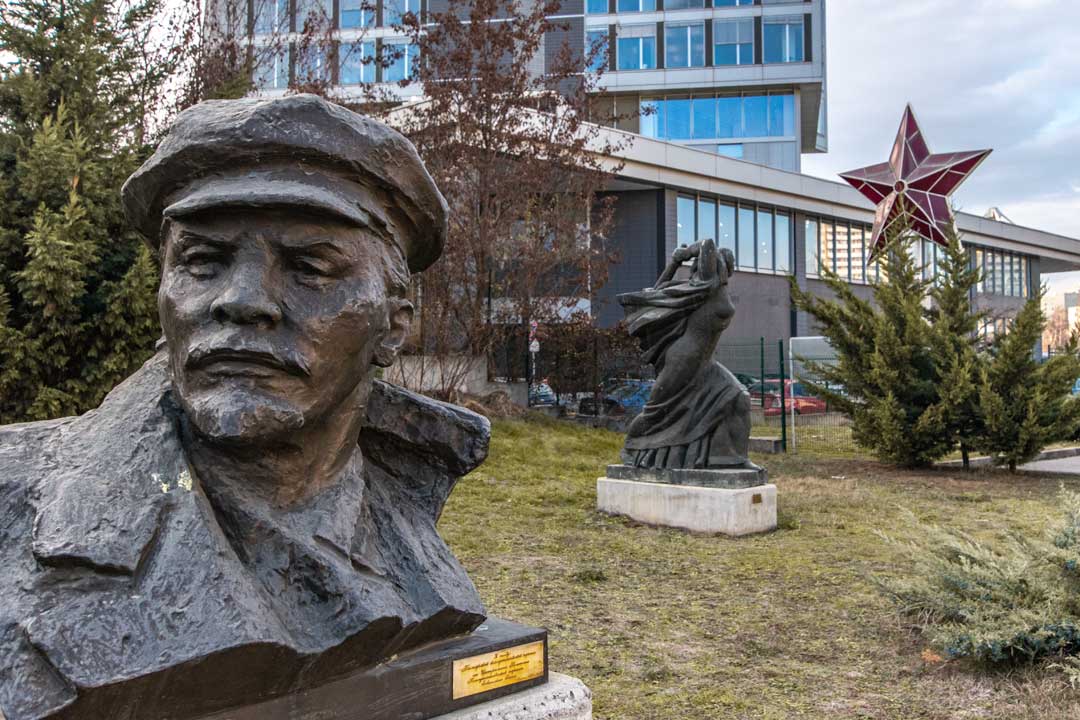 This museum is a relatively new one, opening back in 2011. It displays various monuments that used to be part of the city's landscape during the communist regime (1944–1989). The biggest highlight is the massive red star that once crowned the former Party House in the center of Sofia.
The museum is a bit away from the city center, but it's easy to reach via metro (you go down on G.Dimitrov station).
Working Hours
Tuesday–Sunday: 10:00 AM – 6:00 PM
Monday – Closed
Price
Regular – 6 BGN / 3.50 USD
Thursday ticket – 2 BGN / 1.00 USD (yes Bulgaria is extremely inexpensive!)
National Museum of Military History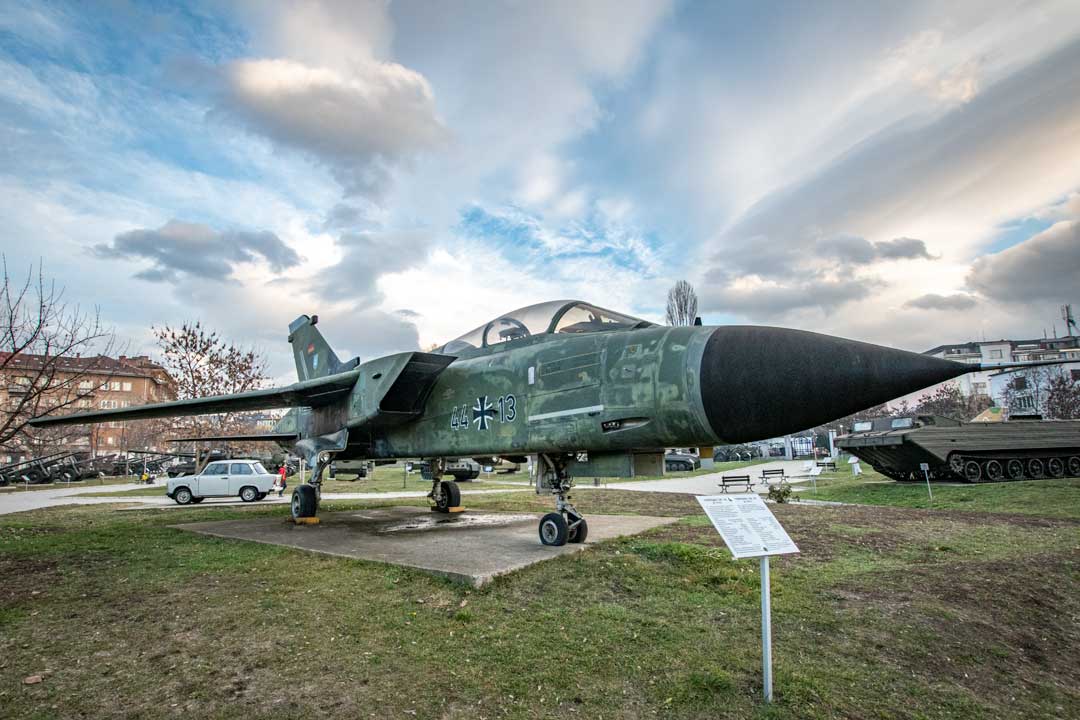 As you can imagine, the military history museum is all about weapons. And while the indoor part (that displays army equipment nad uniforms from several eras) is impressive, the real highlight is the open-air section.
Dozens of tanks, fighter jets, artillery, and other military machines are waiting for you there. As far as museums go, this one is among the cooler ones you can find. It's not on the 3-day Sofia itinerary due to its location – away from the center and any metro stop. It's possible to get there via a public bus, but the best way would be by taxi.
The address is 92 Cherkovna Str. (if your driver can't read English show him this – Черковна 92, Музея на Армията).
Working Hours
Wed – Sun: 10:00 AM to 6:00 PM
Mon – Tue: Closed
Price
Regular – 8 BGN / 4.50 USD
National Museum of History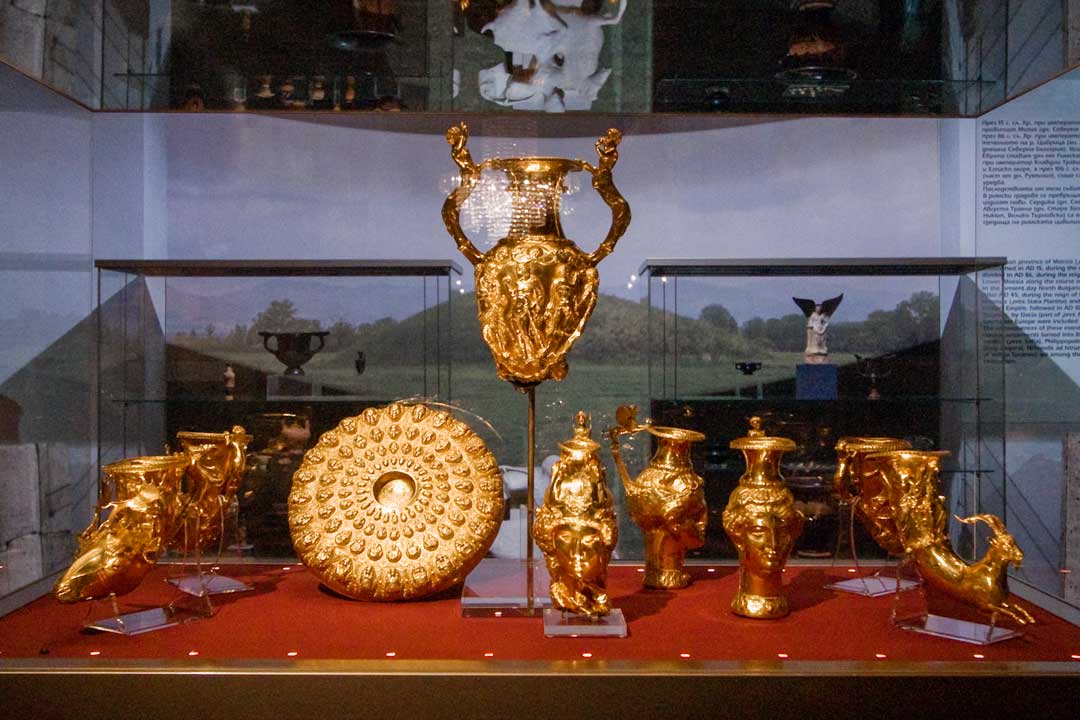 The National Museum of History is the biggest and most famous museum in the country. Its highlight – the Panagyurishte Treasure is Bulgaria's most priced piece of history.
There's only one reason this museum is not on the 3-day Sofia itinerary, and that's its location. The National Museum of History is situated on the outskirts of town, and reaching it while unfamiliar with the city buses would be a hefty task. If you're a history buff, you can't skip it though, so your best option is a taxi. The address is Vitoshko Lale 16 str. (if your driver can't read English, show him this – Националния Исторически Музей на Околовръстното Шосе)
Working Hours:
Summer hours (April-October): 9:30 AM to 7:00 PM
Winter hours (November to March): 9:00 AM to 6:00 PM
Price
Regular – 12 BGN / 6.00 USD

Slaveykov Square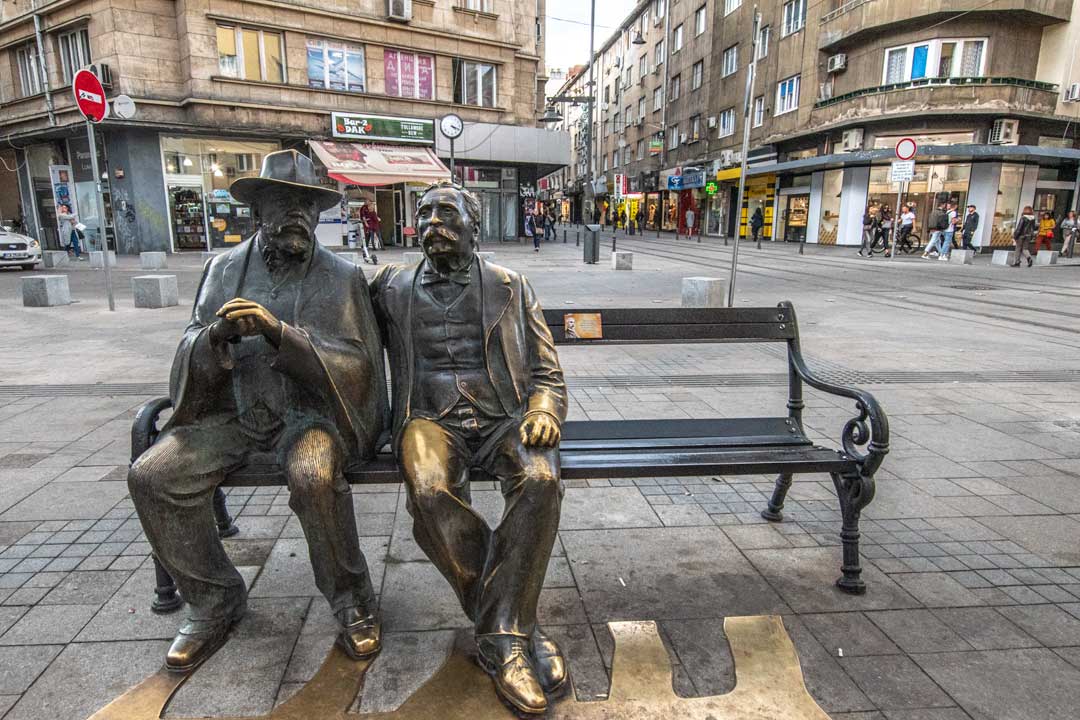 Slaveykov Square is located in the center of Sofia, and it's the oldest book market in town. The whole area around it is pretty nice to explore, and if you're a fan of vintage books, this is a must-see place.
Vishneva Stop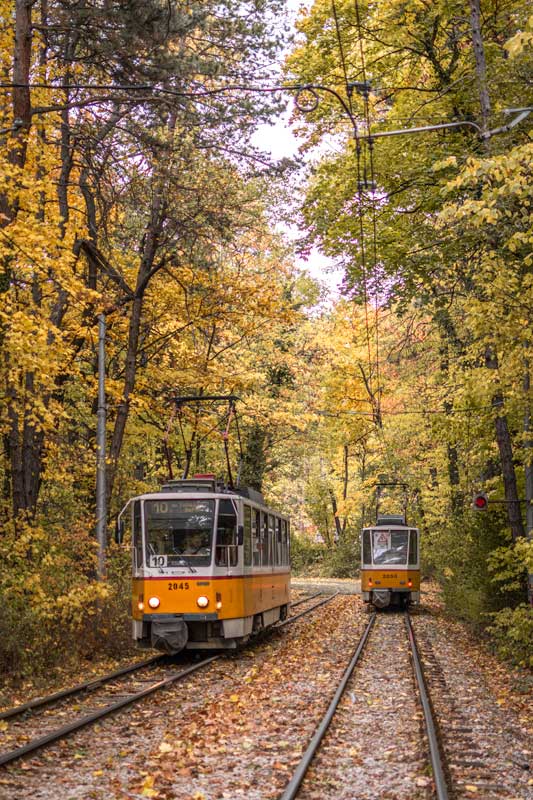 The last spot you can add to your 3 days in Sofia is…a tram stop. Yeah, it may sound a bit surprising, but Vishneva stop is one of the most picturesque places in town. It's an area with two tram lines with nothing but a wood around. Hard to believe such a place can exist in the center of the city!
You need to take tram number 10 to reach it. The place is exceptionally beautiful in autumn.
See Also: The Ultimate Central Europe Itinerary
Sofia Tours
The Free Walking One
The most popular tour of Sofia is also free. It's a quick 2-hour glimpse around the city center that runs every day of the year. Here's more info about it.
The Free Food One
I think Sofia is the only city in the world that offers a free food tour. The food in the city is quite cheap anyways but still, who gives meals for free? Not only you're gonna get samples of the most famous Bulgarian dishes, but you'll also have a knowledgable guide explain to you why those foods are an essential part of the Bulgarian culture. Sounds like quite the deal, isn't it?
More info here.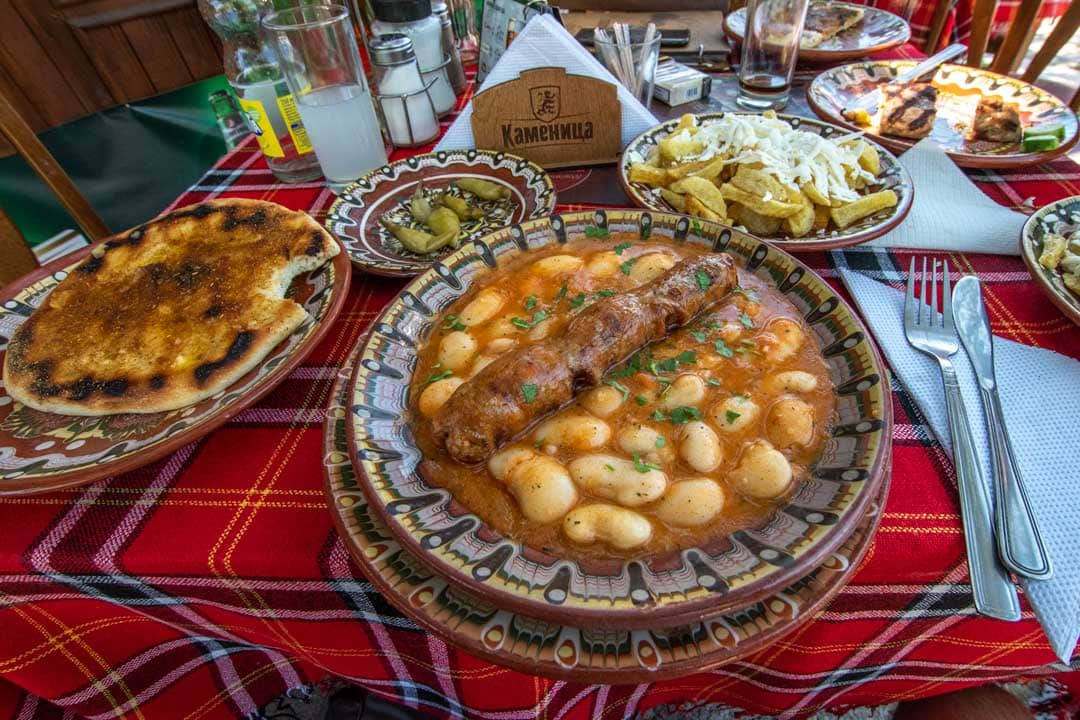 The Communist One
During a grim 45-year-long period, Bulgaria was a communist country. Plenty of communist heritage still lies around the streets of Sofia. Learn more about what it's like to live in a communist country and why many people still remember those times fondly with this unique Sofia tour.
The Night One
On this Sofia night tour, you'll explore the city in another light…literally. See some of the biggest highlights of the capital and enjoy a 3-course traditional Bulgarian dinner accompanied by a performance of traditional Bulgarian horo dance.
Day Tours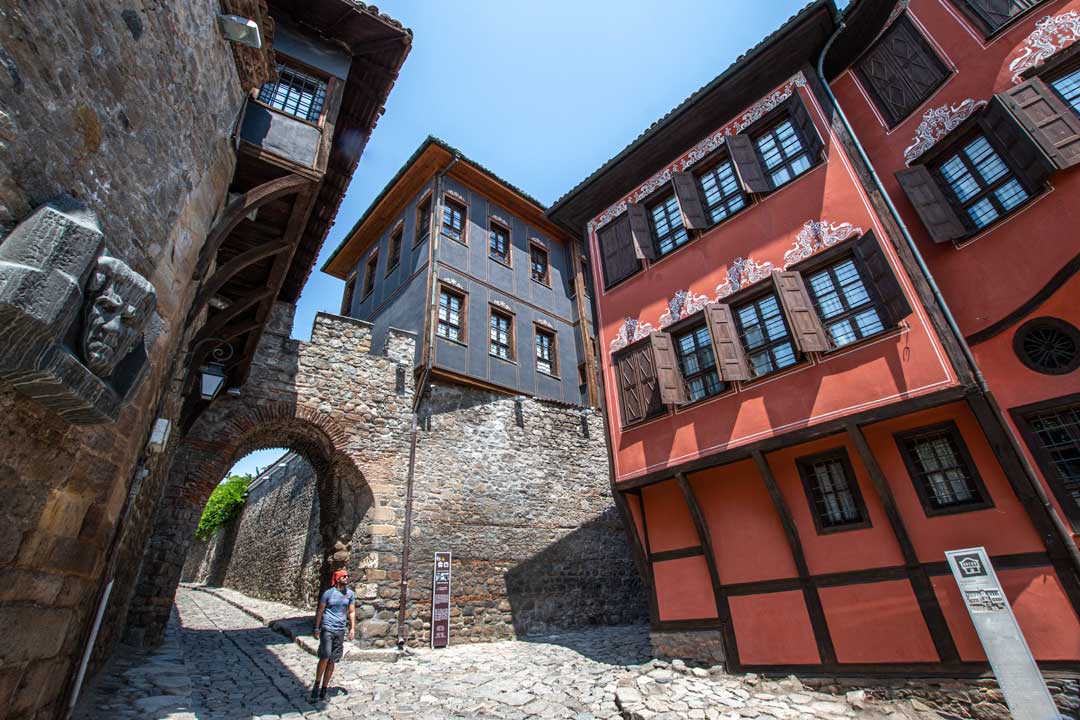 The second-largest city in Bulgaria is also the oldest in Europe. Yup, you've read that right – the oldest city in Europe!
Plovdiv offers a beautiful old-town area, seven picturesque hills providing splendid panoramic views, and plenty of Roman ruins, including a well-preserved amphitheater.
You can reach Plovdiv with a car in less than 2 hours. You can also take a bus from the central bus station or train from the nearby central train station.
The last way to visit Plovdiv is via an inexpensive organized tour. This way, all the travel is covered, and you can be sure you won't miss any of Plovdiv's highlights. It also includes a visit to the gorgeous Bachkovo Monastery.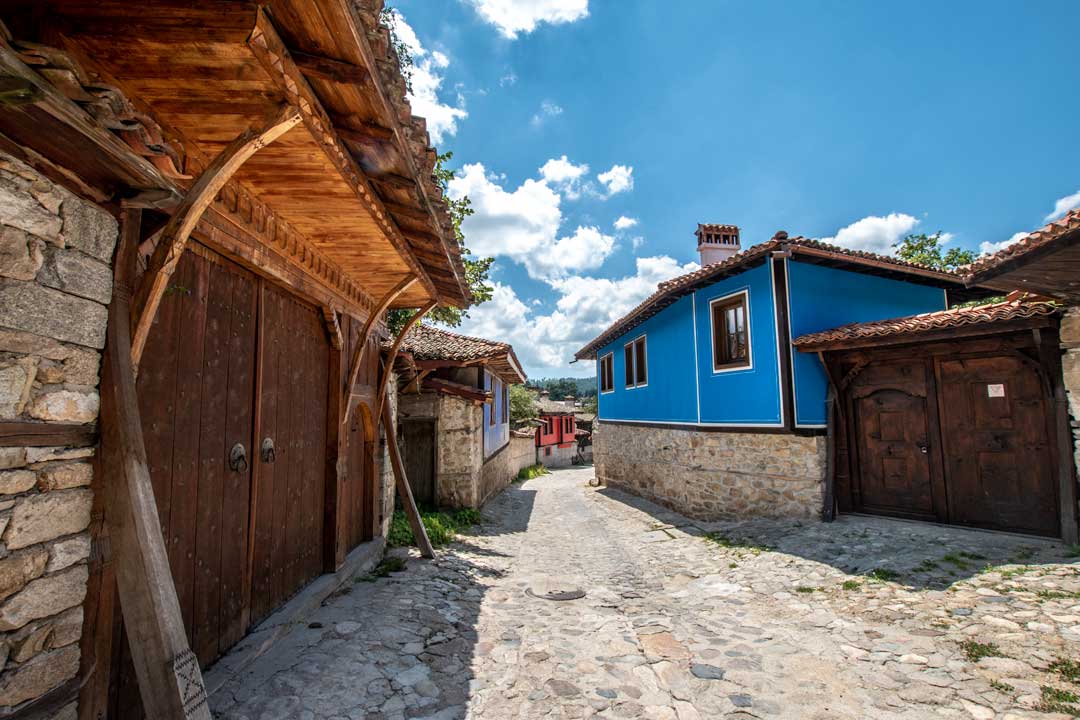 Koprivshtitsa is one of the highlights of Bulgaria. The small town-museum is (as cliche as it sounds) a walk back in time. Walk back in 19th-century Bulgaria to be more accurate.
Koprivshtitsa is the most charming place in the country, and it's a must-visit. To do it, you need to either rent a car and drive about 2 hours or book an organized tour that'll also include local guides and a visit to Plovdiv.
Psst: I also have a detailed Koprivshtitsa guide. Check it out here.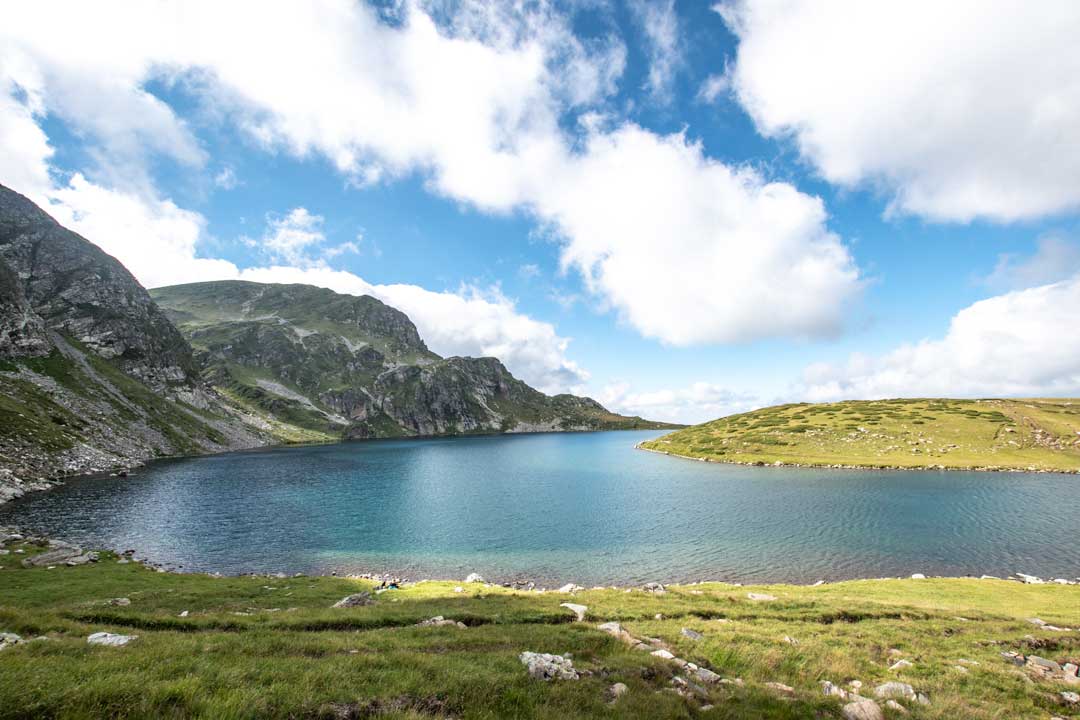 The most beautiful spot in the country is just 2 hours away from the city. You also need to take a chair-lift and hike a little bit, but trust me – it's worth it!
The Seven Rila lakes can rival the most beautiful mountain views in the entire world. If there's one thing you're gonna see in Bulgaria, make sure it's this one.

If you don't want to rent a car, you can get a relatively inexpensive guided hike. The route is not challenging and can be altered depending on your fitness levels.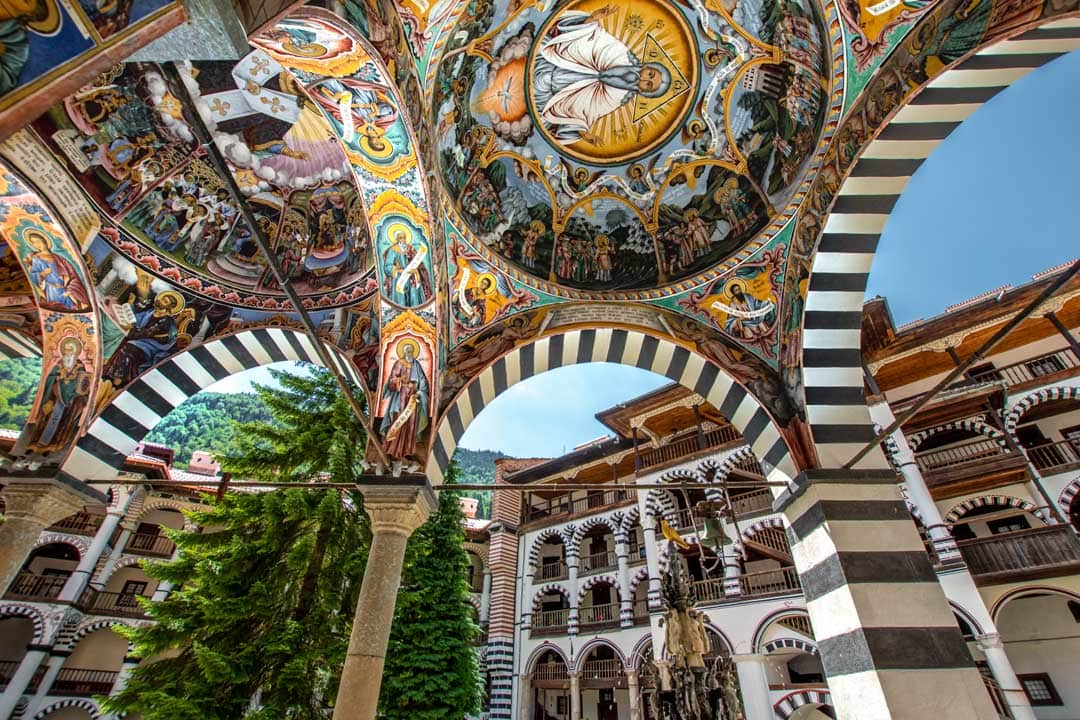 Bulgaria's most famous UNESCO Heritage Site is also 2 hours away from Sofia. If you have a car, you can combine it with the Rila Lakes (you gonna need two days though). If not, this organized minivan tour is here to help.
The biggest Orthodox monastery in the region and it's stunning frescoes are guaranteed to drop your jaw to the ground. Make sure to sit down in one of the nearby restaurants where they serve typical organic Bulgarian food (try mekitsi for breakfast or beans with sausage for lunch).
See Also: 2 Weeks in Europe – All You Need to Know
Sofia FAQ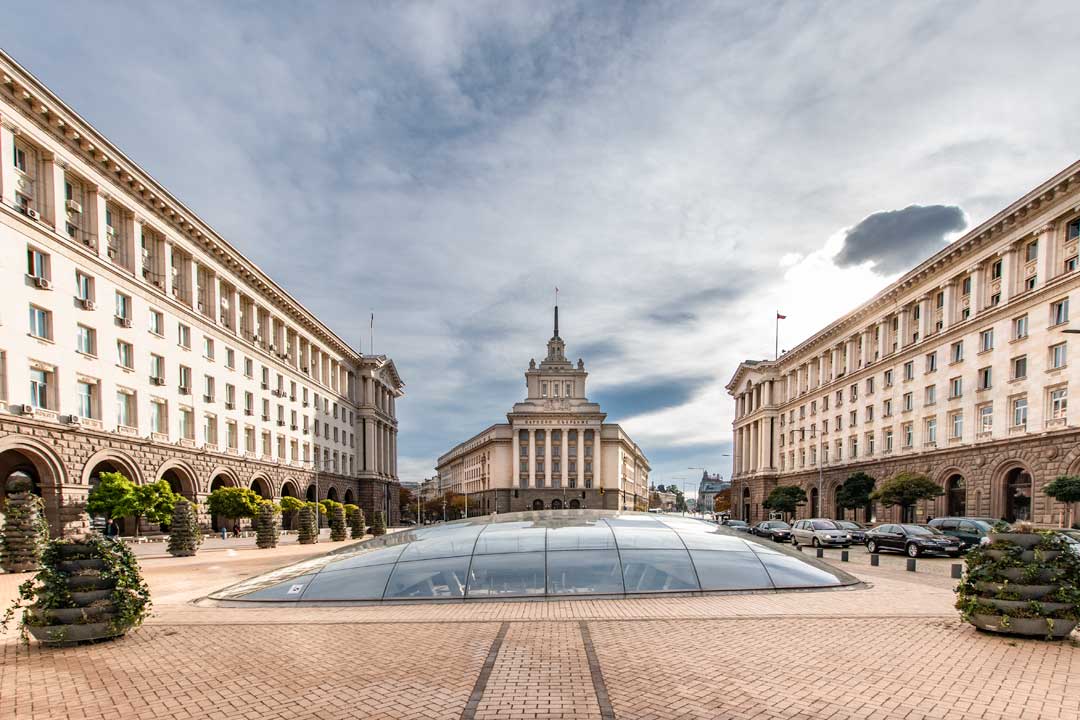 When to visit Sofia?
There is no best time to visit Sofia; it all comes down to your temperature preferences. The capital of Bulgaria is not that popular touristic sport so you won't have to battle vast hordes of tourists no matter the season you choose. It's also inexpensive all year round.
Speaking of seasons, Bulgaria has all four of them.
Spring (March-May)
Spring starts slow in Sofia with March averaging around 12°C /53°F during the day and 0°C /32°F at night. The unique positive of visiting in March is Baba Marta. It's a Bulgarian tradition, on the 1st of March, to tie a red-white bracelet for health and prosper. You don't remove it until you see a stork or a swallow.
April (17°/5°C – 62° /41°F) and May (21°/9°C – 70° /48°F) are way warmer and present the best conditions to explore the city and or go on a day-trips.
Summer (June-August)
Summers in Bulgaria are hoooot. Like really hot. June is still ok, but in July and August, the temperatures often stay above 30°C /86°F and sometimes even 40°C /104°F!
Summer is also the vacation season in Bulgaria, so the city would be way less congested. It offers the longest days (like 16hours +), so you'll have plenty of time to explore around.
Autumn (September- November)
September can keep the trend of the previous two months and greet you with 30°C+ (86°F) temperatures as well, so have this in mind.
October (17°/5°C – 62° /41°F) and November (10°/0°C – 50° /32°F) would be way cooler and will present probably the most refined version of Sofia. The autumn foliage is absolutely stunning, so if you pick any of the autumn months, make sure to plan long park walks and extensive mountain hikes.
Winter (December – February)
December is not really wintery. It gets cold (4°/-4°C – 39° /24°F), but snowing is a rare occasion, so you'll be left with a muddy grey scenery. Unless you want to celebrate the holidays in Sofia, I don't recommend December for a visit.
January and February would bring the real winter to Sofia. Snow and negative temperatures are the norm, which may not be perfect for exploring, but gives good photo-ops and also the possibility to go to the nearby Vitosha Mountain and enjoy the most inexpensive skiing in Europe.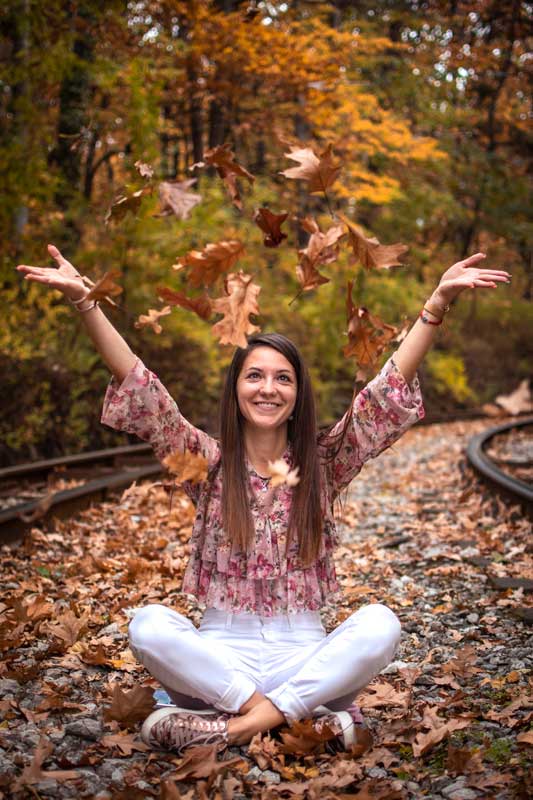 How to get around Sofia?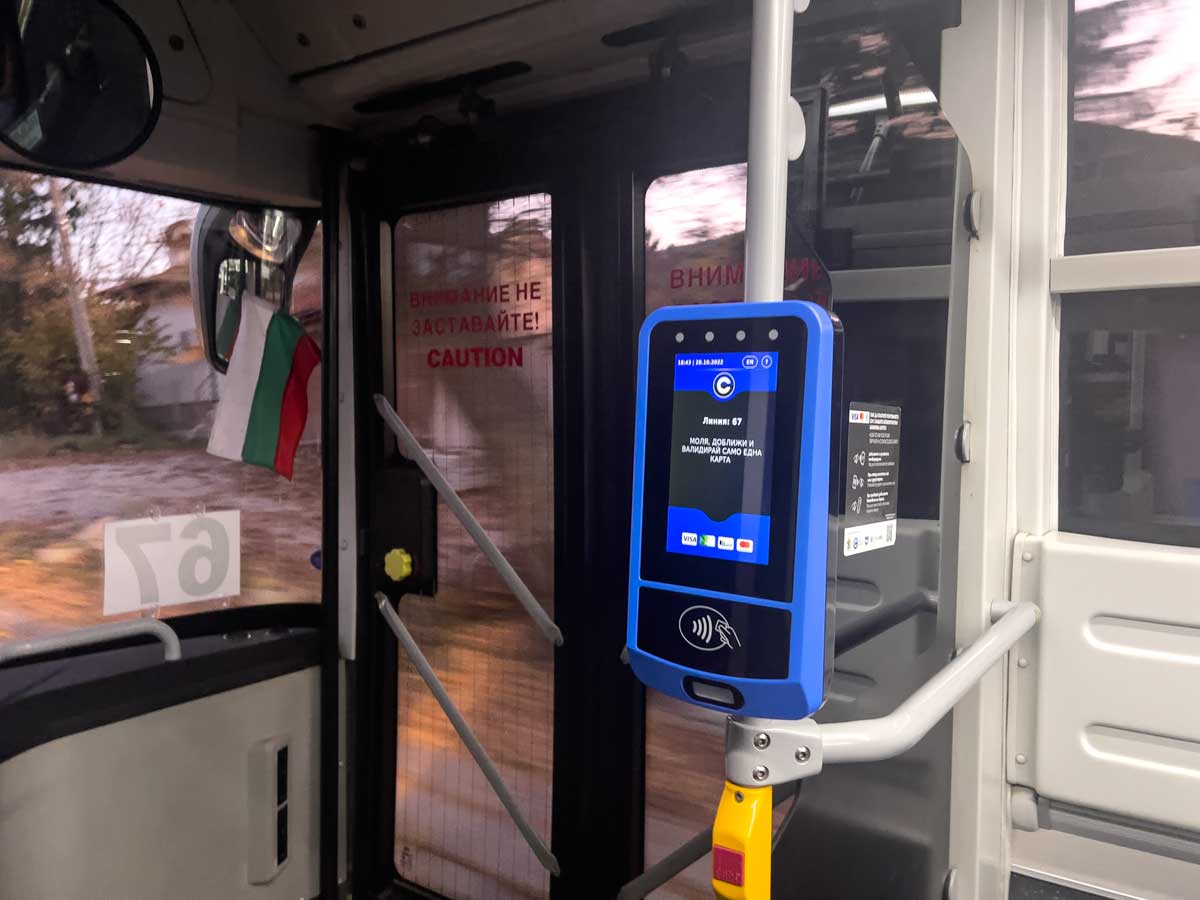 If you follow my 3-day Sofia itinerary, you can go on foot for the first two days and use a little bit of public transport for the third one.
Public transport in Sofia is very-well developed. The metro system is relatively new with clean and shiny trains and stations. Unlike other metro systems (yes, I'm talking about you, Paris!), it's also very straightforward to use. There are 3 lines, and they cover pretty much the entire city.
For shorter distances, you can take a public bus, tram or trolley. A single journey cost 1.60 BGN ( 0.80 USD).
The easiest way to pay for public transport in Sofia is to tap your Visa/Mastercard on one of the machines in the bus/ metro entry. The ticket amount will be deducted from your balance later in the day.
If you don't want to use your debit card, you can get tickets either from the kiosk at the stops or from the driver. Inside the bus, ensure you perforate the ticket on any of the machines (located next to the windows).
If you don't fancy public transport, you can always move around via taxi. Taxis in Sofia are quite cheap, but you need to keep an eye for the "koperki" ones. The koperki's are the fraud taxis, which often charge 5-10 times more than the regular ones. Every taxi should have its price on the front window. Never get in before checking that out. The regular rate for 1km should be under 1.50 BGN (most often around 1.20 BGN).
There's no Uber or Grab in Bulgaria, but if you want to make sure you get a legit taxi, you can use the TaxiMe app.
Suppose you want to explore Sofia's outskirts, Vitosha mountain, and other parts of Bulgaria (the country is relatively small) without having to go on organized tours. In that case, you need to rent a car. The best tool for that is Discover Cars. They will compare all the offers in the country to help you find a good offer (sometimes the offers they find are ridiculous (50 EUR total for 4 days in Paris, for example).
How to get from Sofia airport to the center?
The easiest way, of course, would be to have a rented car waiting for you at the airport. The most convenient tool for finding rent-a-car in Bulgaria is definitely Discover Cars. They compare all offers among the rent-a-car providers in the country to help you find the best one.
The second- easiest way is to take the metro. Inside the airport, there are lines on the ground that will guide you to the metro (or bus) station. The metro machines at the airport accept cards so you won't have a problem even if you don't have Bulgarian levs with you. Ticket costs 1.60 BGN (0.80 USD), and the journey to the center is about 20 – 30 minutes. Here's a map of the Sofia metro.
You can also take a taxi from the airport. The taxis there are regulated, so you should be guaranteed to get a legit one (although there's never a guarantee with these guys).
A public bus is also an option to get to the city. It cost the same as the metro, it's slower, and it would be trickier to get off the right stop, but if you just like busses – lines 84, 184, and 384 connect the airport with the city center.
Castaway Tip

Most of the airlines go to Terminal 2, but if you arrive via WizzAir, you'd be at the old Terminal 1, which has no metro station. You can either take a bus to Terminal 2 or a taxi.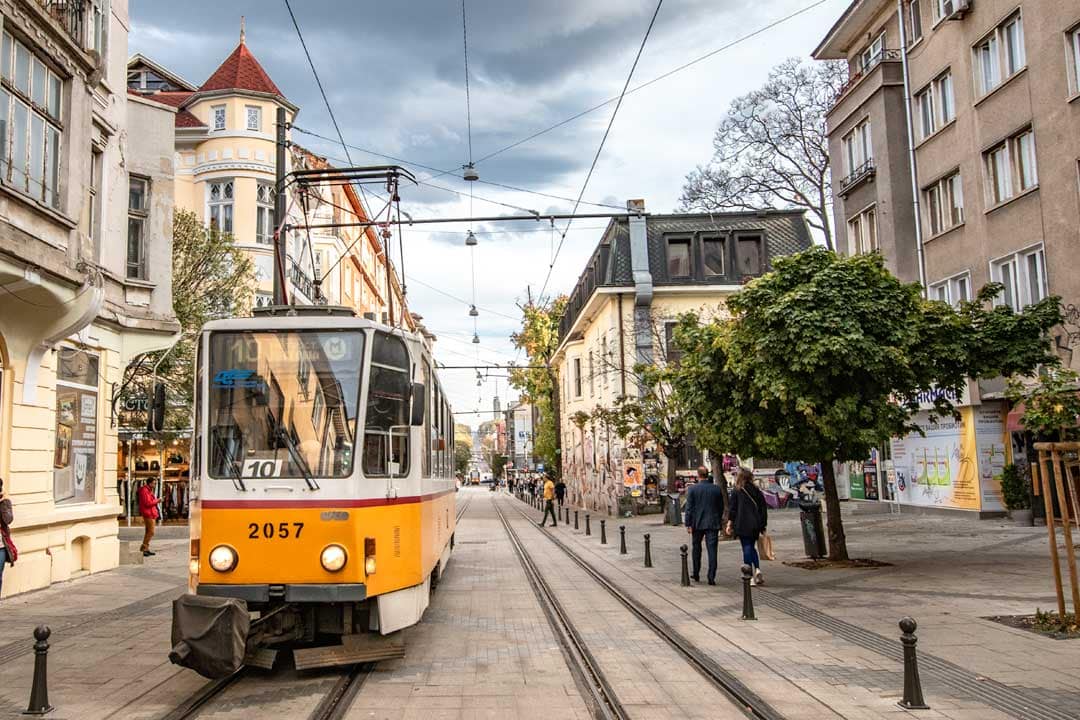 What currency is used in Sofia?
Bulgaria is part of the EU but still has its currency. The Bulgarian Lev is worth half a Euro. If you arrive with Euros (which is recommended), just double the amount, and this is how much levs you have.
Can you use Euro in Bulgaria?
No, you can't use Euros in Bulgaria. Only Bulgarian Levs are accepted, and if someone offers to take Euro (or Dollars), you can be sure it's either a scam or you'll get abysmal exchange rate.
Is Sofia safe?
As far as big cities go, Sofia is relatively safe. With common travel sense, you won't have any problems. Be aware of pickpockets in the center (mostly gypsies) and stay away from the Borisova Garden park if there's a football game played there (the National Stadium is in the park). Otherwise, you won't have any problems.
Do they speak English in Sofia?
English is widely spoken in Sofia. Every school has a mandatory English class, so most of the Bulgarians learn English to a manageable level. That's just the younger people, though. The older generation grew up in communist times, so you better try Russian with them.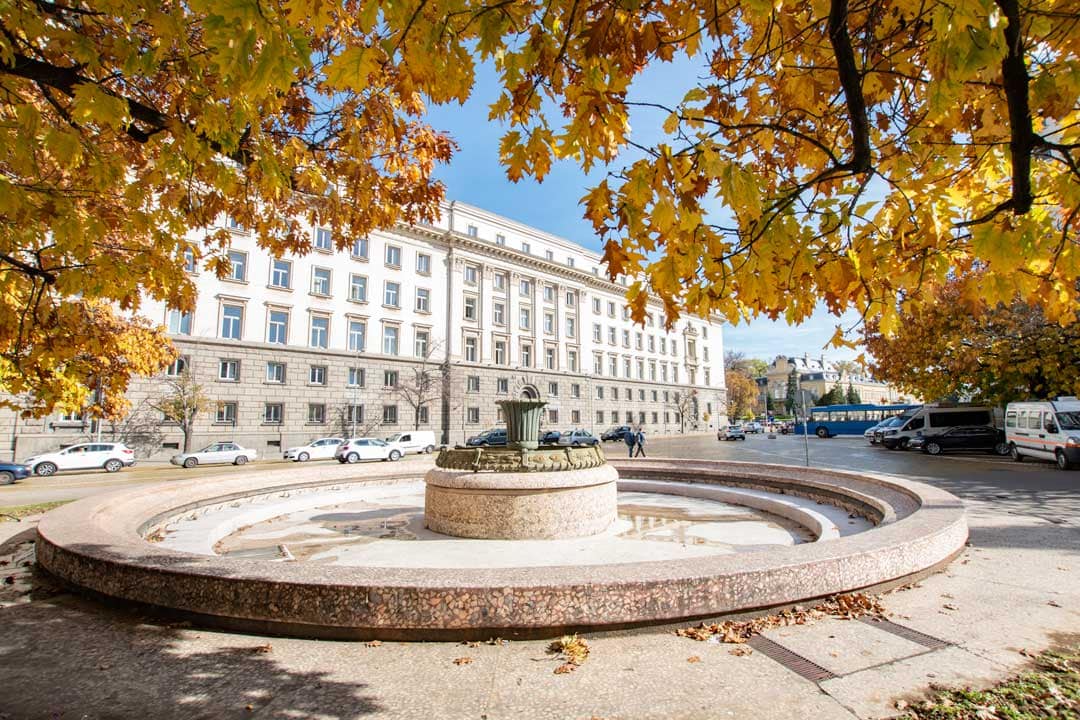 How is the Internet in Sofia?
The internet in Sofia is one of the best in the world! No joke, due to its location (crossroads between Asia and Europe) Bulgaria has a lot of internet infrastructure passing through so you can expect a reliable and fast wi-fi almost everywhere.
Sofia Itinerary Map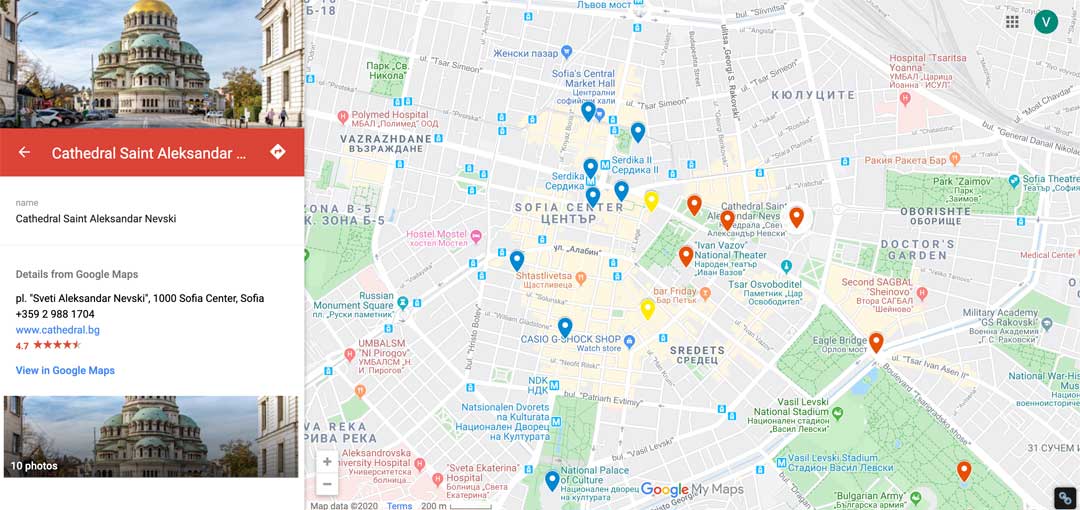 That's all from me, I hope your 3 days in Sofia are amazing.
————————————
If you haven't planned your trip there yet, find out how I plan my trips!
————————————
I've got 14 bucket list ideas for Bulgaria. See my impossible bucket list of 1700+ adventures!
Have you been to Sofia?
---
Disclaimer: Some of the links above are affiliate links, meaning, at NO additional cost to you, I'll earn a commission if you click through and make a purchase. Regardless, I only recommend products or services I use personally and believe will add value to my readers.