Being one of the most enchanting Mediterranean countries and a top tourist magnet, Spain is famous for plenty of things. I'm sure you already know some of them. I mean, Flamenco, Sangria, and Picasso are an integral part of the mainstream culture today.
There are many other Spanish things, however, that you probably don't even know are Spanish. Or maybe you've never wondered about their origin. It doesn't matter since you're here now, and I'm about to explore them all.
From the giant tomato fight to the ancient pilgrim routes of Santiago, it's time to answer the question what is Spain famous for!
Siesta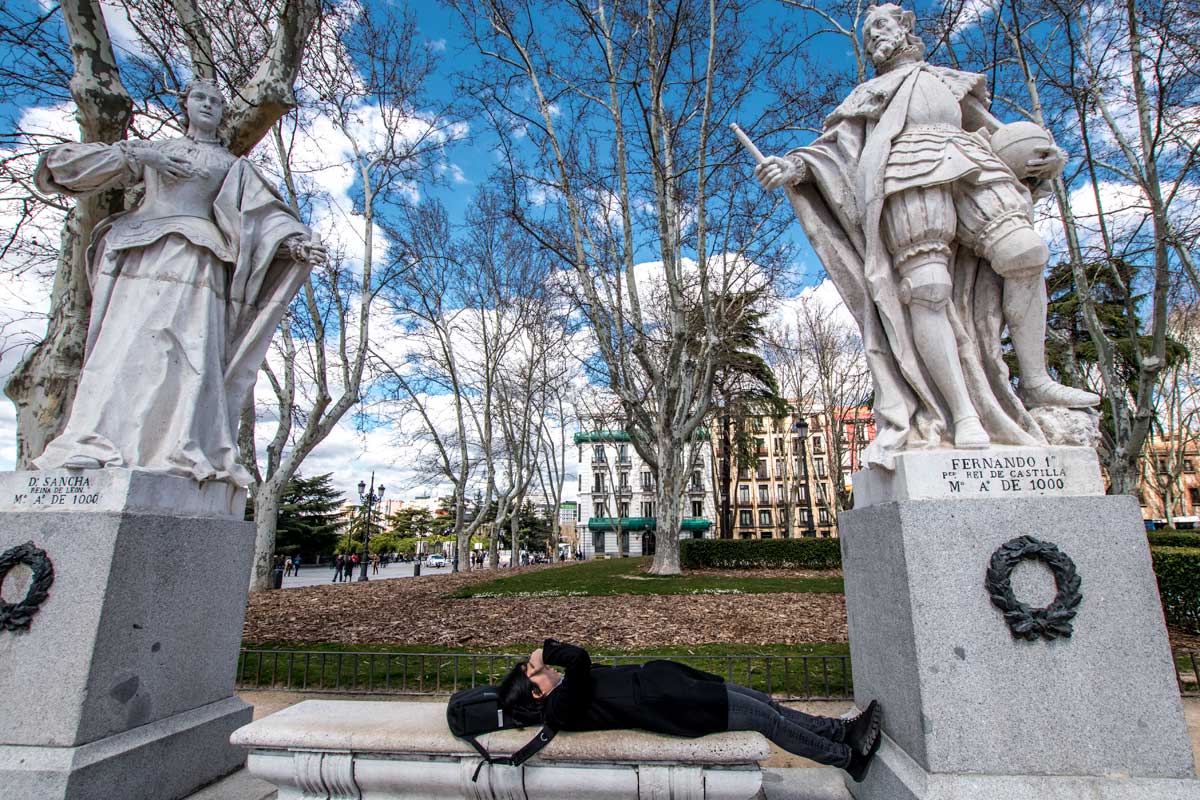 If there's one thing that describes the Spanish way of life, it's siesta. A short nap of 25-40 minutes, usually taken between 2:00 and 5:00 PM, la siesta is especially popular on the hot summer days that Spain has plenty of.
Some of you may think that having a nap everyday is lazy and irresponsible. How can an adult have the audacity to waste time napping?! The scientific truth, however, is that short naps are incredibly beneficial to productivity and longevity. They boost your memory, improve job performance, make you more alert to things, lift your mood, and, last but not least, ease stress.
Basically, Spanish people have found the key to good and long life and made it the social norm! Absolute legends.
Fiesta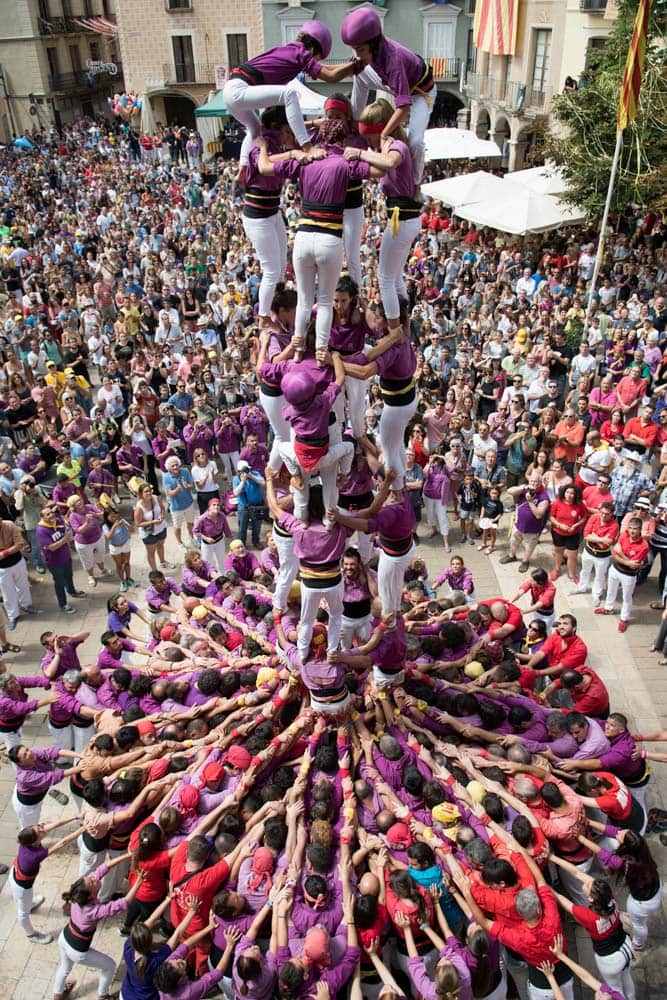 And since Spanish people have both, plenty of energy (thanks to their regular siestas) and hot blood that can hardly stay still, they invented fiestas. What are those? Fiesta may sound similar to siesta, but it's actually the total opposite. Fiesta is the Spanish word for a grand festival.
And boy, oh boy, are fiestas glorious!
You've probably heard about some of them, such as Valencia's La Tomatina or the bull-running in Pamplona, but there are countless more. Since every major area of Spain is a little bit like a different country, they all have their own fiestas. Some of them lasting for days. I told you Spaniards have hot blood.
La Tomatina
Since we already mentioned La Tomatina, I couldn't help but say a bit more about it. Because La Tomatina, an incredibly unique, fun, and colorful experience, deserves it. Well, maybe not that colorful since everything becomes tomato-red, but again red is a color, so…
Wait, you don't know what La Tomatina is? It's just the biggest food fight in the world (using mostly tomatoes) and one of the major things Spain is famous for. It takes place on the last Wednesday of August, in Buñol near Valencia and lasts a couple of hours.
Two hours may not sound like much, but it's enough to turn the whole city red. Seriously, on La Tomatina, Bunol feels like some horror version of Venice where the canals run scarlet. The difference is that unlike Venice, or any horror film, the town is full of drunk, smiling people (and there are no serial killers around). No wonder since La Tomatina parties start about a week before the main event.
Gaudi's Barcelona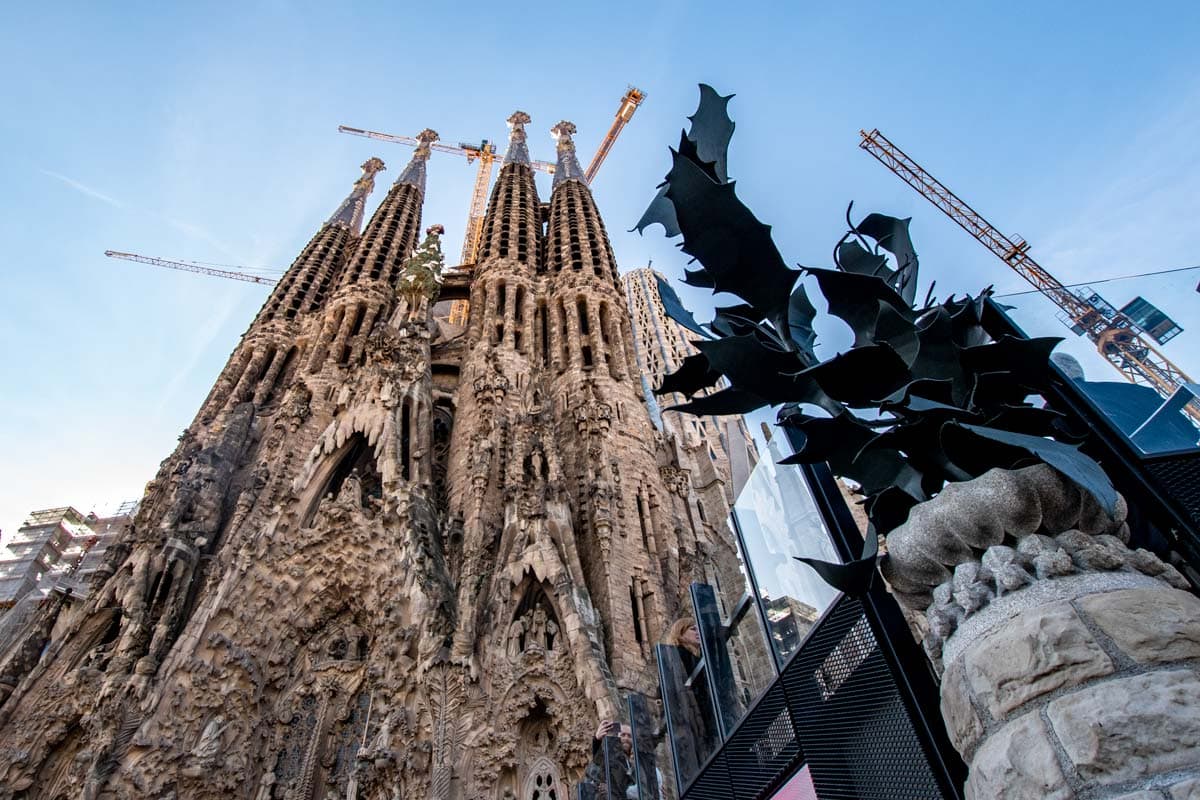 I really wanted to exclude cities from this list because, well, I had to list about a dozen of them. In the end, however, I realized it wouldn't be a good list if I skip them all.
Because how can I answer the question What is Spain famous for truthfully and leave Gaudi and Barcelona aside. Nope, It's impossible. The capital of Catalonia is one of the greatest cities in Europe and probably the most famous Spanish destination. The main reason for that is the genius of Antoni Gaudi.
The legendary architect was born in 1852 in Reus and is known as Catalan Modernism's greatest exponent. Almost everything popular in Barcelona is connected to him. From the peculiar Casa Batlló through the picturesque Park Güell and, of course, the cherry on the top – the incredible Sagrada Familia. Barcelona and Gaudi are inseparably entangled, and you should definitely go and admire them at least once in your life.
Royal Madrid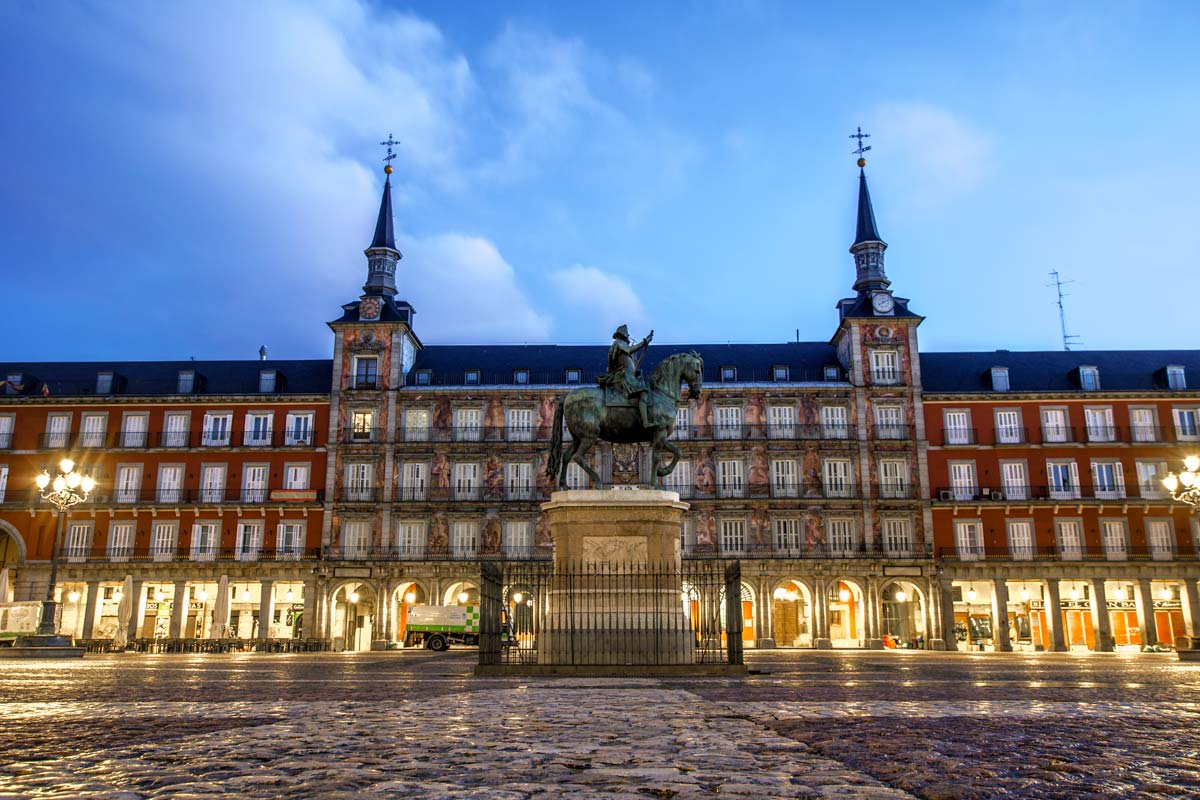 Stuck in the shadow of more touristy Barcelona, Madrid is the heart of Spain. It's also an incredibly underrated destination that deserves to be on your European itinerary.
Madrid may not have the Gaudi architectural masterpieces, but it certainly has a lot to offer. If you're an art enthusiast, there is the Golden Triangle of Art – three world-renounced museums that house some of the greatest paintings in human history.
There's also the opulent Royal Palace of Spain, an authentic temple from Egypt, and countless stunning plazas. It's one of my favorite cities on the continent, and undoubtedly one of the things Spain is most famous for.
Entertaining Ibiza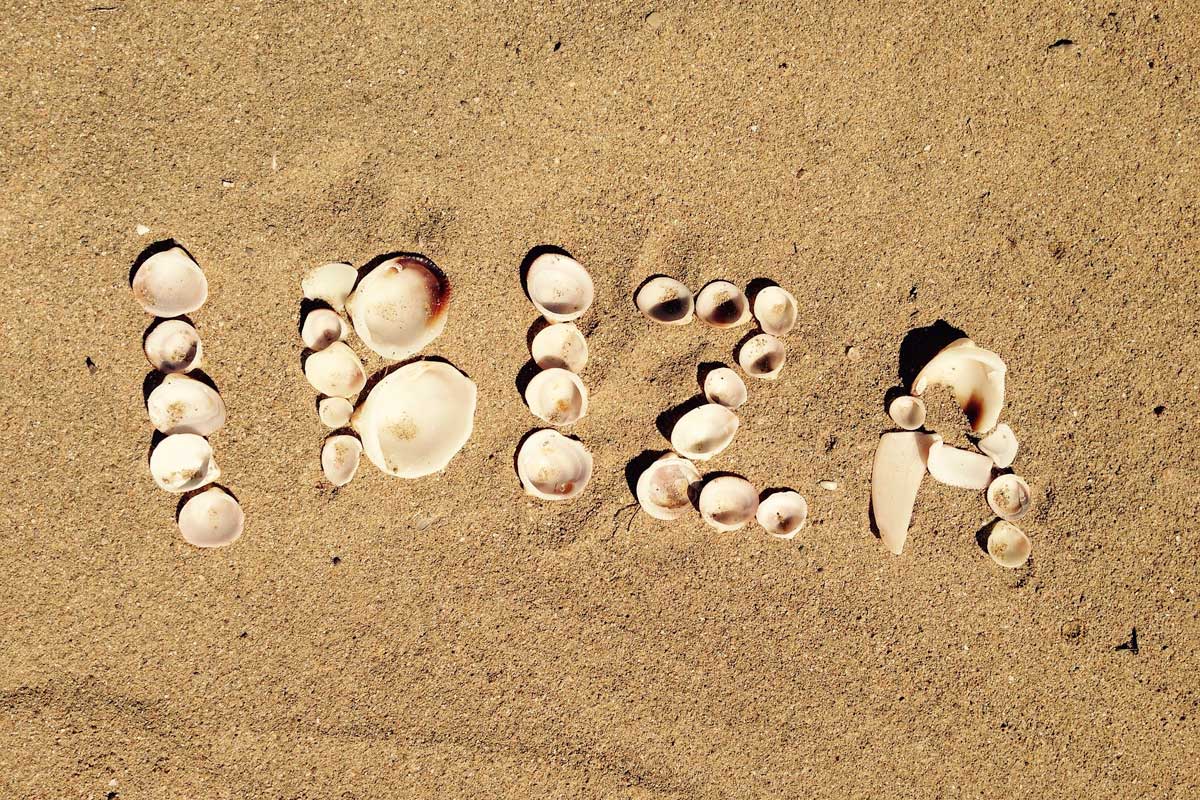 While there are plenty of islands and pristine beaches in Spain, none is as famous as the party Mecca known as Ibiza. As we all know, great things come in small packages, and Ibiza is the perfect example of this.
The tiny Balearic Island off the East coast of Spain is known all around the world for its all-night parties and is the dream destination for millions of youngsters (and not so young party animals).
I mean, white sand beach with pristine blue waters, sunny weather, some of the best EDM musicians in the world, unlimited drinks, and tapas sounds like the most perfect party mix imaginable.
Glorious Alhambra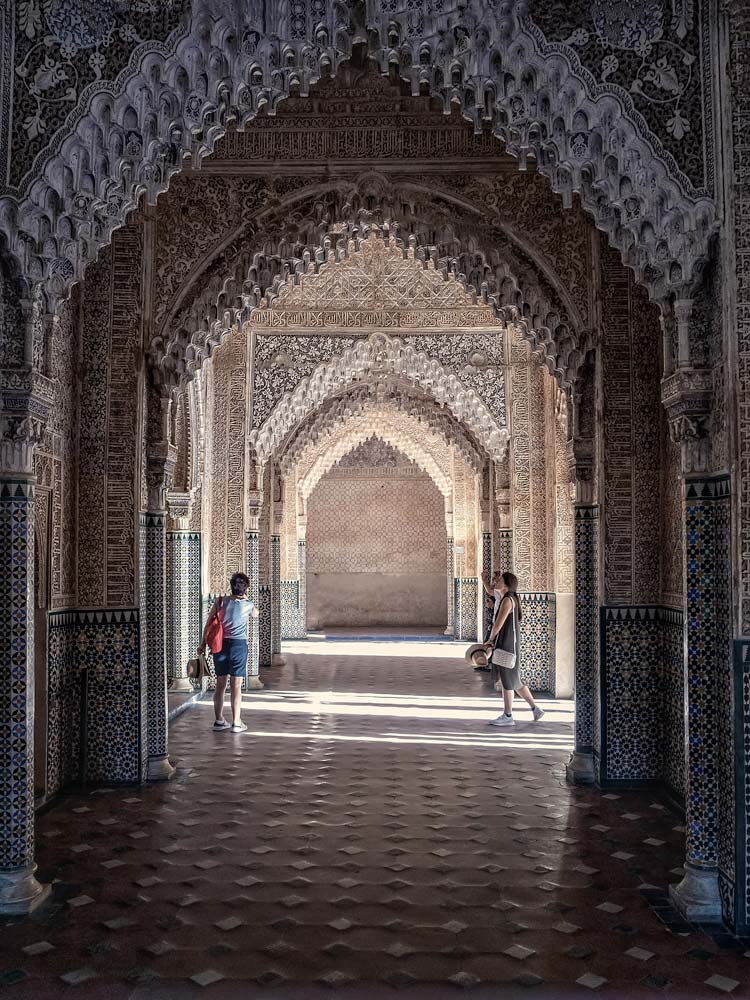 Spain is known for having plenty of UNESCO World Heritage Sites, but if I had to pick just one to see, I would definitely go with Alhambra (at least until Sagrada Familia is finished).
Inscribed in 1984, this unique palace/fortress complex rises above the city of Granada and welcomes around 2 million visitors per year. A leftover from the Moorish past of the area, Alhambra is the former rural residence of the emirs who ruled this part of Spain between the 13th and 14th centuries.
Constructed on two adjacent hills, separated by the river Darro, the glorious fortress is a marvelous mixture of two fascinating architectural styles, Gothic and Moorish, and will be one of the most incredible buildings you've ever step into. Castaway guaranteed!
Paella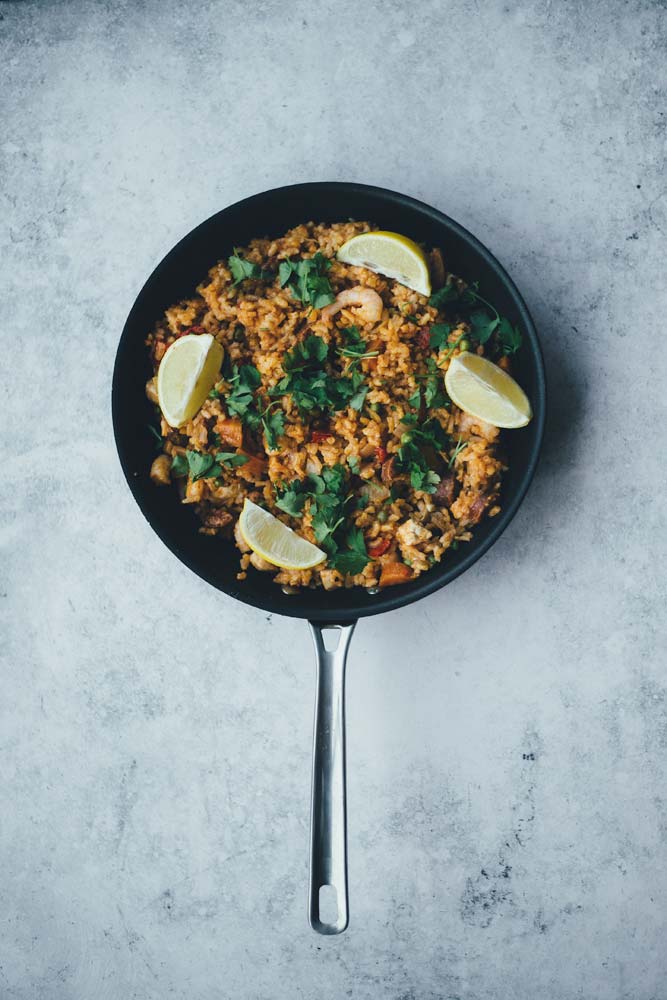 In our quest to answer what is Spain famous for, we can't miss the delicious foods the country has to offer. Spanish cuisine is loved worldwide, and we're about to find out its most famous dishes.
We start with the traditional Valencian specialty – Paella. Although Spanish foods are as diverse as the country itself, this extremely popular rice dish is often considered the national food of Spain.
The authentic Paella consists of rice, beans, meat, garrofó (lima beans), saffron, and rosemary. There's also a coastal version that replaces meat with seafood and a mixta version of both meat and seafood.
The name Paella derives from the French word paelle that means pan.
See Also: What is Dubai Famous For?
Tapas and Wine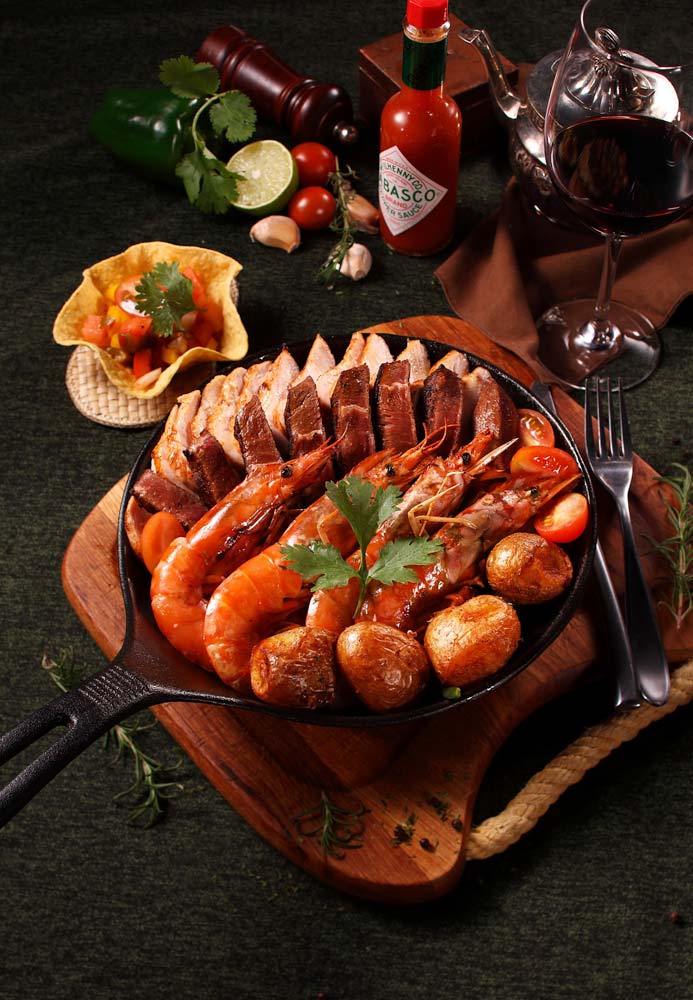 No, not just tapas and not just wine. I had to combine these two things Spain is famous for because they are just a match made in heaven.
Being a cultural activity as much as an appetizer, tapas used to be free bar snacks designed to attract customers into buying… yes, you guessed that right, more wine. While the original tapas consists of olives, chorizo, chilly fries, tomato paste on bread, and garlic prawns, nowadays, every bar has its own version, and you can get absolutely anything as tapas.
And since we can't talk of tapas and not say something about the wine, Spain is the third-largest producer of wine in the world. The country is the birthplace of some of the most recognized wines today, such as Rioja, Sherry, Priorat, Cava, and Albariño.
And if you're pleased with your tapas and wine, don't forget to throw your toothpick and napkin on the floor. This is how you show the owner you're delighted with his work (a large tip would be appreciated too).
Jamón Ibérico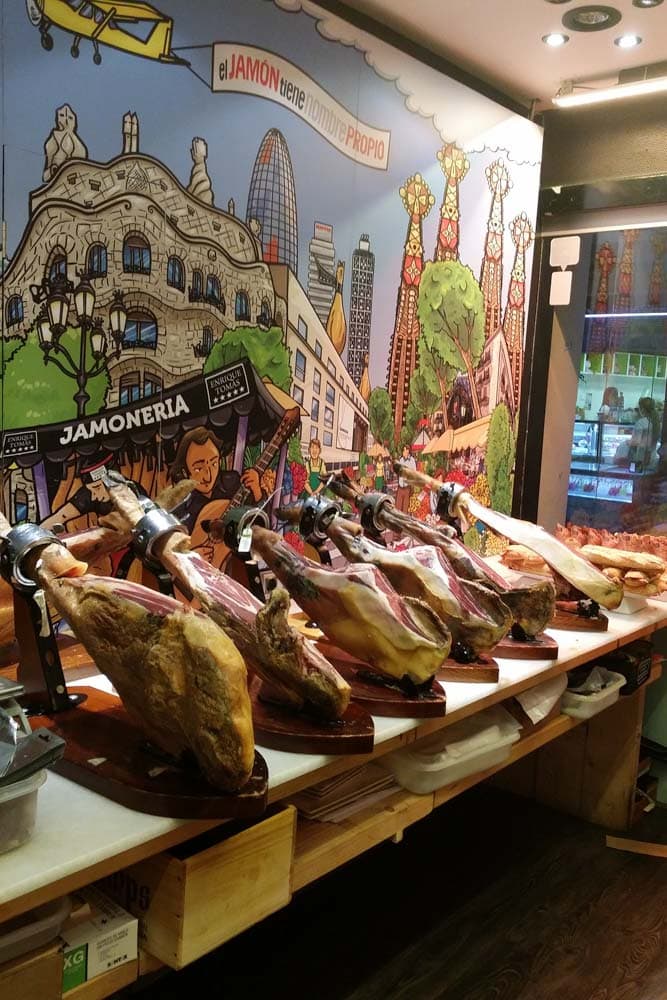 If you ask my friends, what is Spain famous for, the answer you're going to get is Jamon (maybe Messi too, but mostly Jamon). That's because, on our first visit to the country, we seemed to stumble upon this typical Spanish ham everywhere we go.
There was Jamon in the restaurants, Jamon as tapas, Jamon sandwiches, even Jamon museums; you-just-couldn't-get-away-from-Jamon. Thankfully it was quite tasteful, so Jamon sandwiches became our go-to breakfast.
Eventually, I found out that jamón ibérico was even more popular in the western parts of the country (I don't know how it could be even more popular) and Portugal, and it was named after Iberian black pigs. Apparently, the pigs love to eat special sweet acorns that give them a specific taste.
Sangria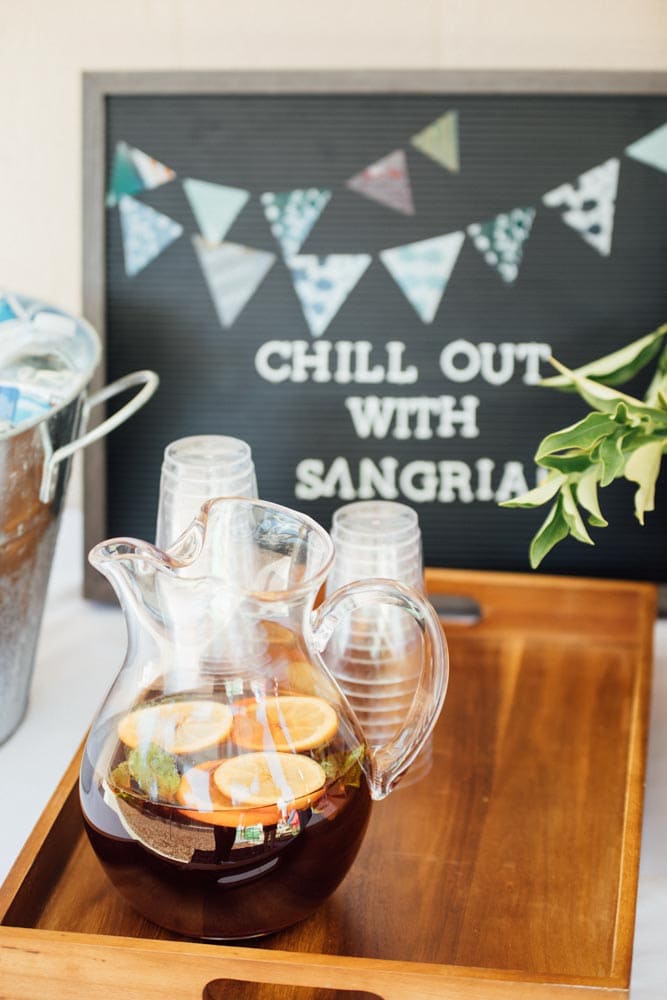 We finish our exploration of famous Spanish foods with a drink loved by millions around the world. Sangria's name derives from the word sangre, which means blood. As you probably assumed, there's no blood in Sangria (it's not Thailand where they eat a soup of blood). The drink is named after the deep red color of the wines inside that strongly resemble blood.
The original recipe is both simple and delicious. It's based on red wine, soda, fruit juices, and fruit pieces. It's a very tricky drink that can get you wasted in no time, so always consume with caution. Sangria goes very well with fiestas and even with the siestas (that if you're not at work, of course).
El Clasico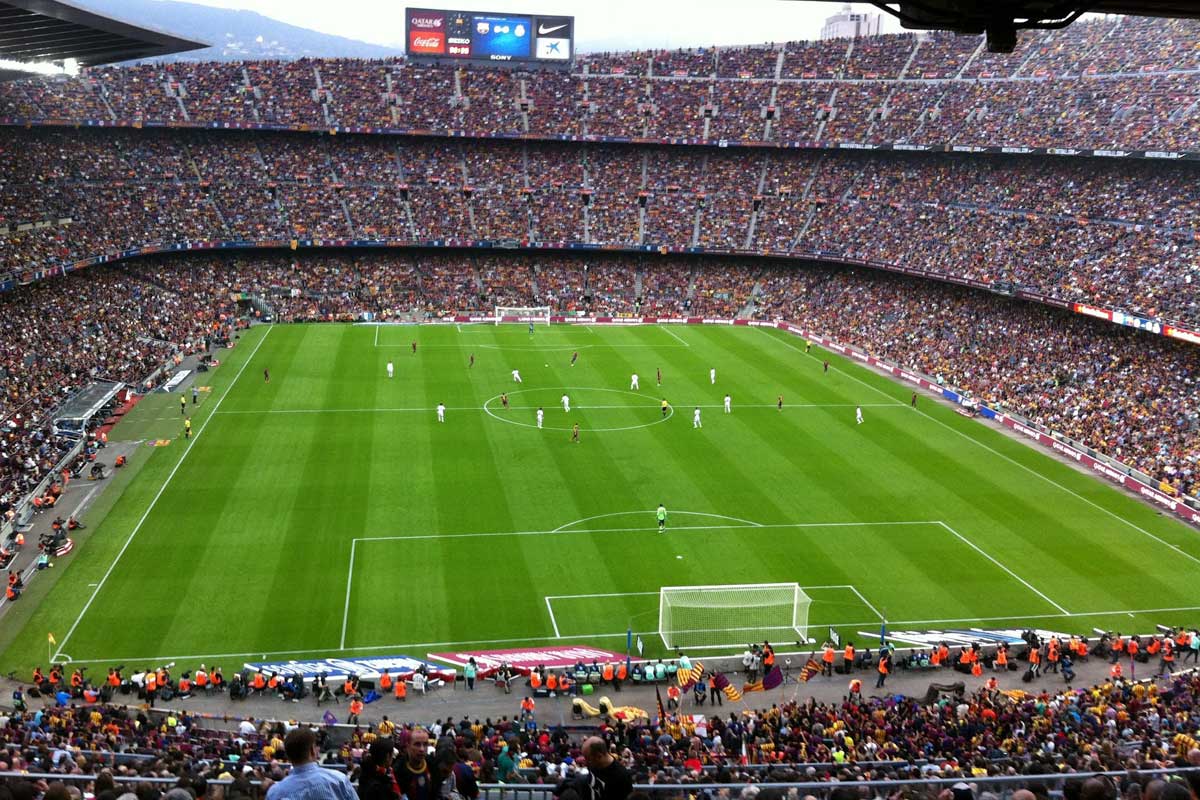 Los Blancos vs. Los Cules, Messi vs. Ronaldo, Guardiola vs. Mourinho, the galacticos philosophy vs. the La Masia one, or simply Real Madrid vs. Barcelona – the biggest football game in the world (sorry my American friends, but there's no way I'm calling it soccer).
Football is big all around the world, but there's no continent where football is more significant than in Europe. While the game was invented in England and the most famous league is the English Premier League, the two most renounced teams in the world are Spanish – Real Madrid and Barcelona.
While players change through the years, the atmosphere and tension of a game as grand as El Clasico will never go away. Spectated by hundreds of millions of fans worldwide, the biggest football game on the globe is definitely something Spain is famous for.
El Matador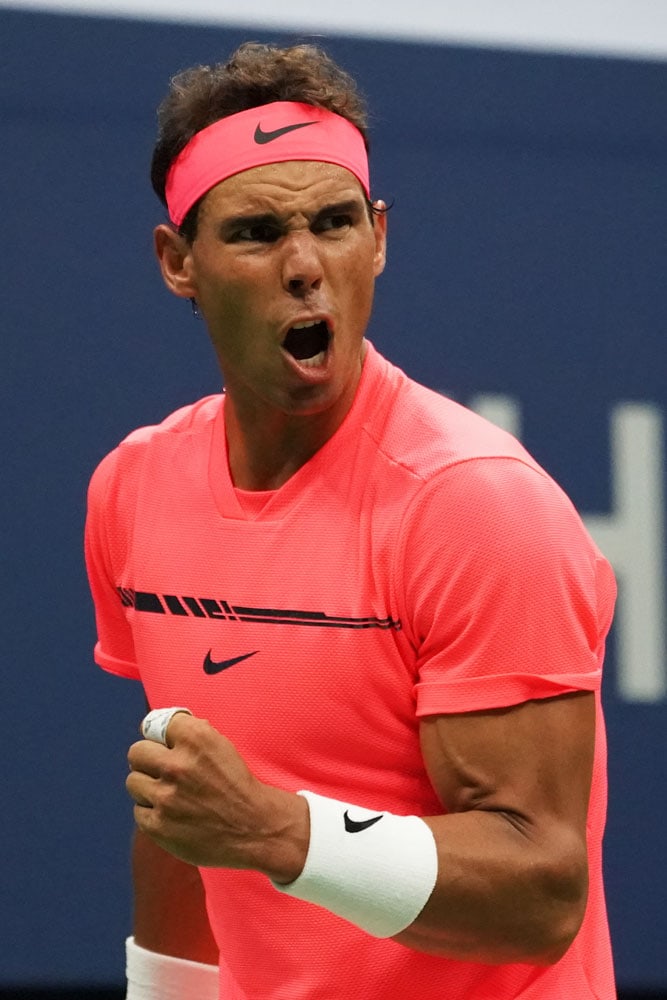 And talking about sports, we can't miss one of tennis's all-time greats, El Matador from Majorca, the King of Roland Garros – Rafael Nadal.
Born in 1986, the famous tennis player has won over 20 Grand Slam titles in his career and has spent the unfathomable 209 weeks as a world number one. Yes, you've read that right, 209!
His rivalry with another all-time great, Roger Federer, is considered one of the greatest rivalries of all time in all sports. Currently, Nadal is leading by several wins, but since neither of them shows any signs of retiring, Federer may catch up.
Bullfighting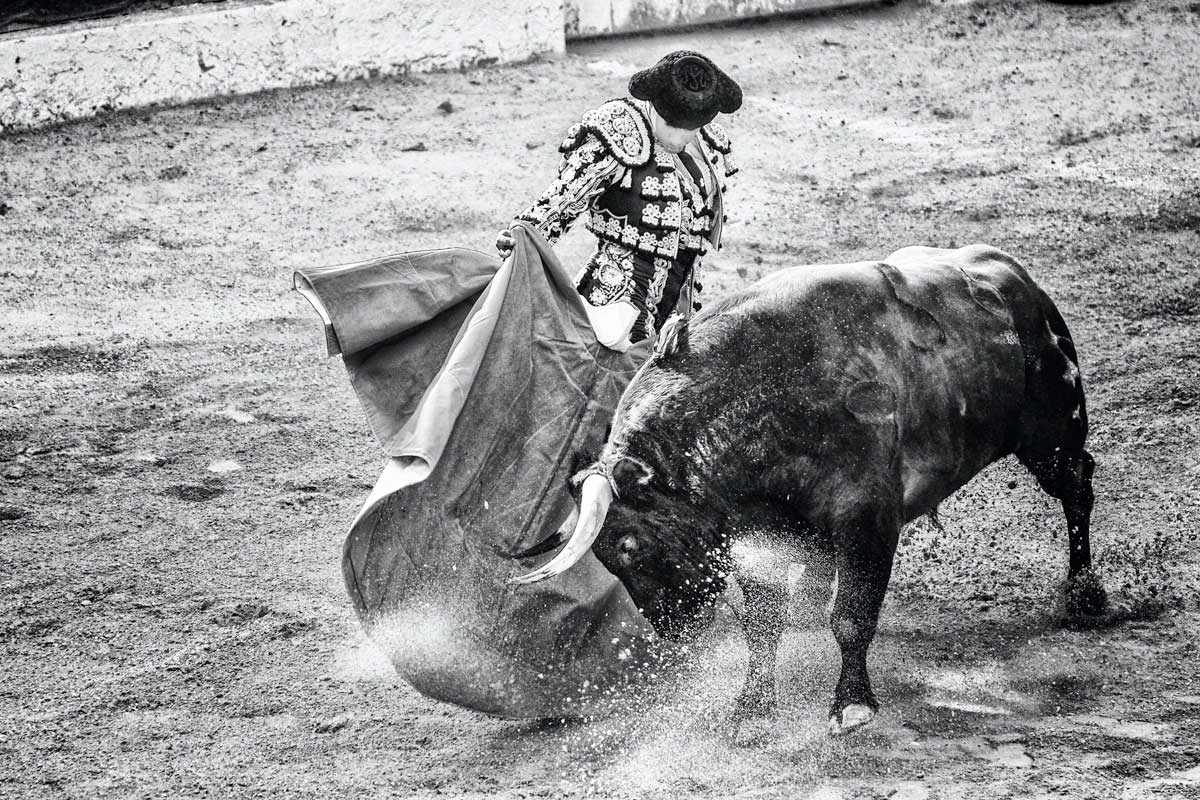 If you ask a large number of people what is Spain famous for, I'm pretty sure the most common answer will be bullfighting. And that's quite sad if you ask me.
At first glance, bullfighting may seem entertaining and even romantic. A brave matador is facing a powerful bull with nothing but a red cape. A century-old tradition opposing man against beast.
Yeah, but no. The game is rigged, the matador always wins, and losing is the end for the bull.
So what exactly is bullfighting? A pompous way of killing an innocent animal for the pleasure of the spectators. I know it's one of the oldest Spanish traditions, and it's enjoyed by thousands of people, but for me, it's animal cruelty, and quite frankly, I'm very happy more, and more areas in Spain bans bullfighting.
Art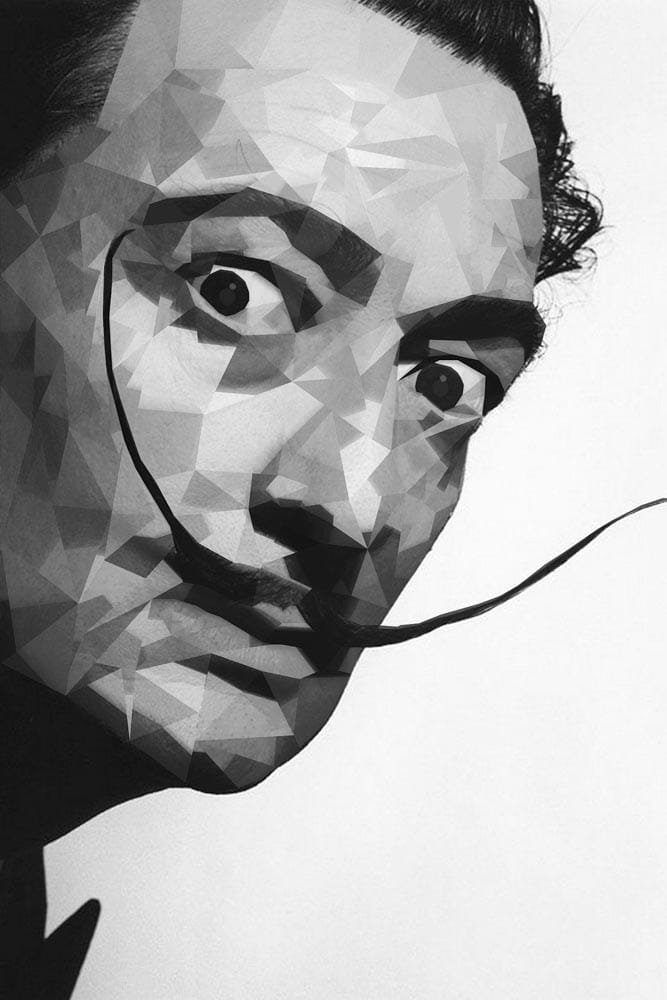 One of the things Spain is popular for is art. Wait, that's a bit of an undersell. Spain is an absolute colossus in the art world. Honestly, at first, I was about to list famous painters and museums as separate entries, but doing so would've made more than half of the things Spain is known for – art-related!
So what's so artsy about Spain? Well, what's not?
Spain is home to some of the most distinguished art museums on Earth – Museo del Prado, Reina Sophia, Thyssen-Bornemisza Museum, Museo Picasso, Joan Miro Foundation, and plenty more. It's also the birthplace of some of the biggest names in the history of art like Pablo Picasso, Salvador Dali, Francisco Goya, Diego Velazquez, Joan Miro, El Greco, and so on.
Flamenco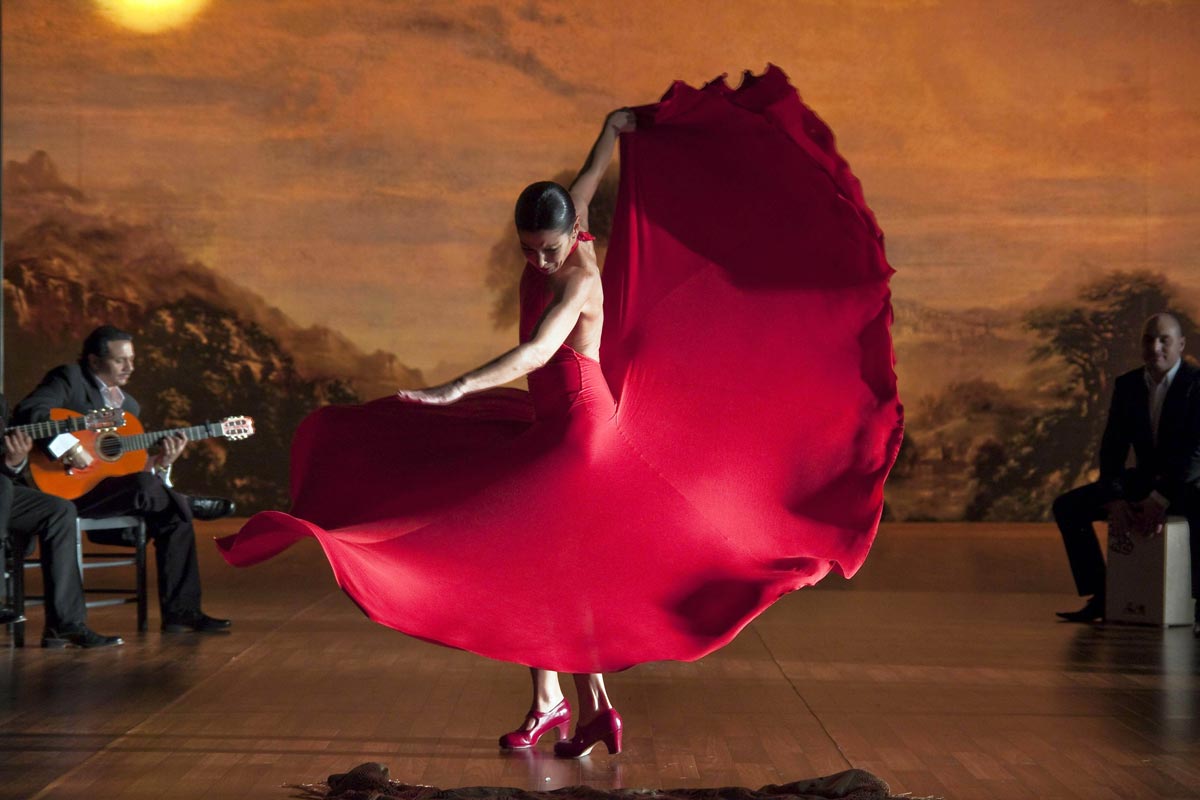 Speaking of art, I can't miss mentioning the red-hot flamenco! Because yes, flamenco maybe a dance, but the real flamenco is as much art as it's a dance and is nothing short of magic to see live.
Having roots in the Andalusia region (Seville is the capial of Flamenco), flamenco is not an easy craft to master. It consists of four main components (cante (song), baile (dance), palmas (handclaps), and toque (the guitar sound)) that must be perfectly combined to get the authentic dance. And to make things extra hard, flamenco is performed in heels!
Declared by UNESCO as a Masterpiece of the Oral and Intangible Heritage of Humanity, flamenco is a passionate dance-art and one of the most prominent cultural heritages Spain is known for.
Camino de Santiago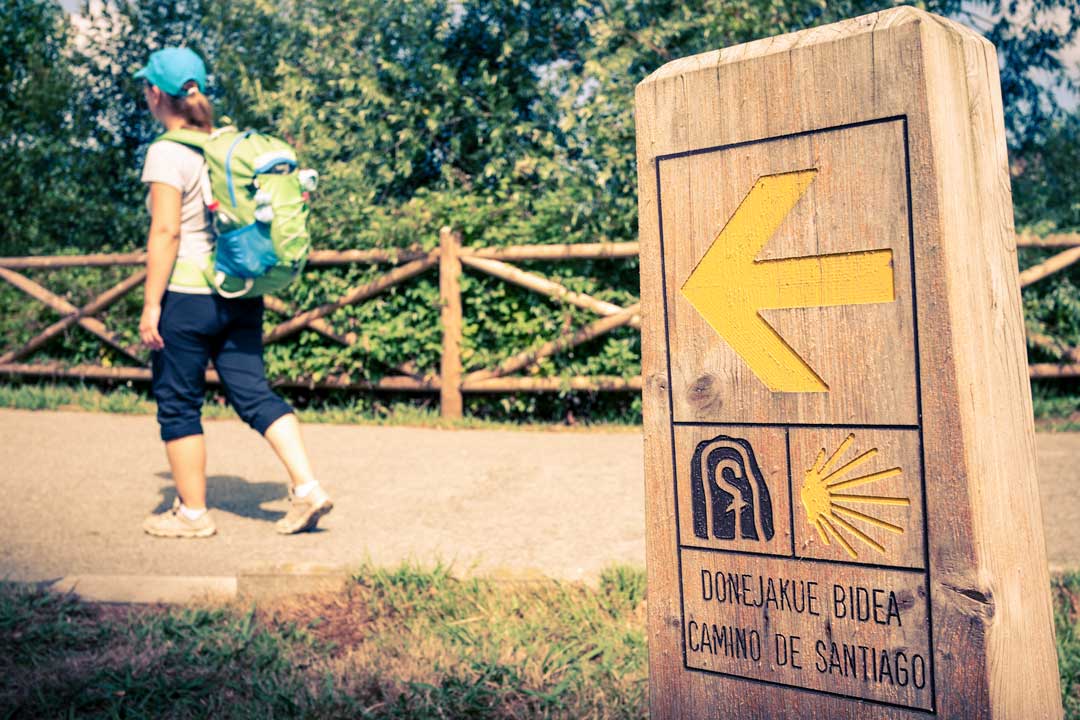 Camino de Santiago, a route that will challenge your mind and body but eventually will be remembered as some of the most romantic days of your life. Just say it out loud – Camino-de-Santiago! It sounds mystical and poetic, isn't it?
Do you know that El Camino is not just a single pilgrimage path? It's, in fact, a collection of different routes that go through various parts of the Iberian peninsula, but all end up at the magnificent Cathedral of Santiago in Santiago de Compostela in Galicia.
The original Camino de Santiago was born in medieval times and today is known as the Camino Francés or the French way. It's 940km (584mi) long and divided into 37 different stages.
If you don't have the time to walk 940km, you can try Camino Inglés. The shortest route starts in the towns of A Coruña and Ferrol, which no more than 110km (68mi) away from Santiago.
Conquistadors and colonies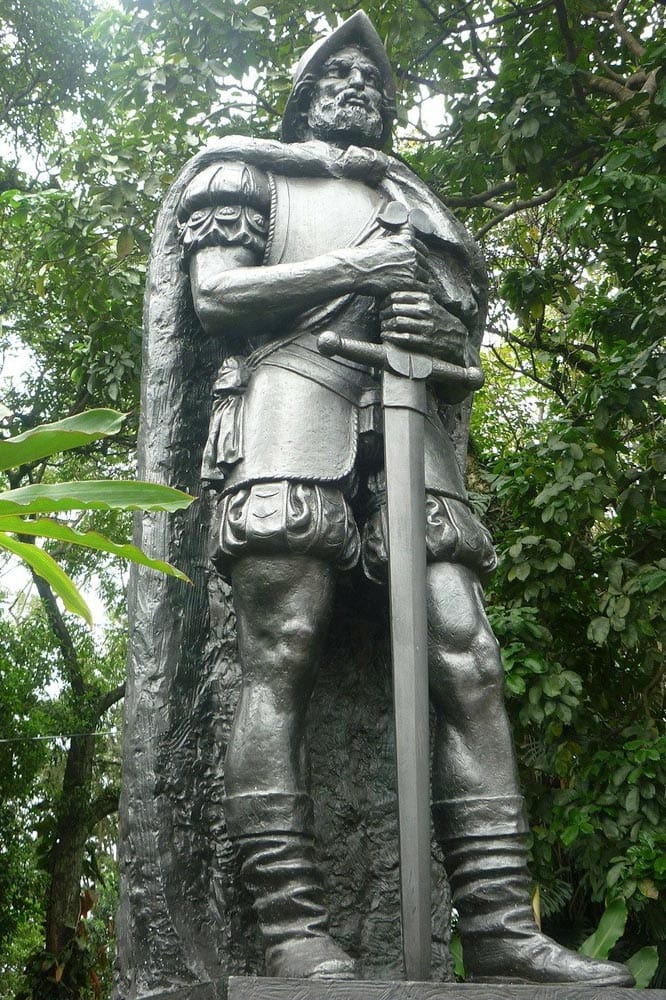 Conquistadors and colonies or simply the Spanish history. I'm pretty sure there's no person in the world that's not aware of the glorious past of Spain.
Spaniards discovered the Americas and had countless colonies all the way to the Philippines. The Spanish empire was so vast that today it's estimated 7.6% of the world's population (580 million people) speak Spanish.
The most famous Spanish conquistadors are considered to be Hernán Cortés and Francisco Pizarro. The first one conquered the Aztec Empire, while the second one was responsible for the demise of the Incan one. They both brought unspeakable amounts of gold back to Spain, guaranteeing the Spanish Empire's world dominance for years to come.
Miguel de Cervantez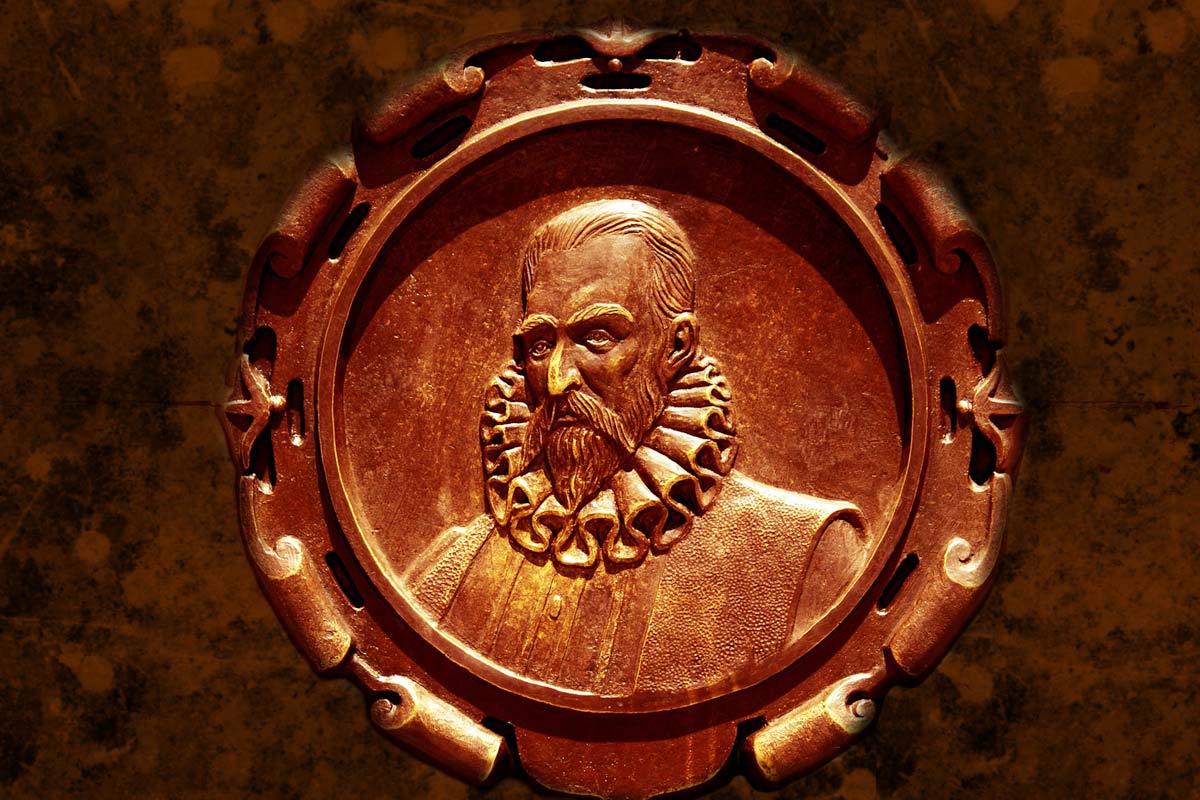 If you ask any book lover what is Spain famous for, there are only two possible answers – Don Quixote or Miguel de Cervantez.
For those unaware, Don Quixote is the name of the eccentric but gallant Spanish knight who is the main protagonist of Cervantez's novel Don Quixote de La Mancha.
Don Quixote and his loyal and witty squire Sancho Panza ride around Spain fighting windmill giants while courting the most beautiful pig farmer-lady, senora Dulcinea del Toboso.
Don Quixote de La Mancha is considered the first modern novel ever made and one of the most influential works of literature. It's translated to over 140 languages, sitting second in that category only behind the bible.
Even now, in the 21st century, Don Quixote's story is incredibly fun and exciting, so if you haven't had the pleasure of reading it, I strongly recommend doing so.
Inditex & Zara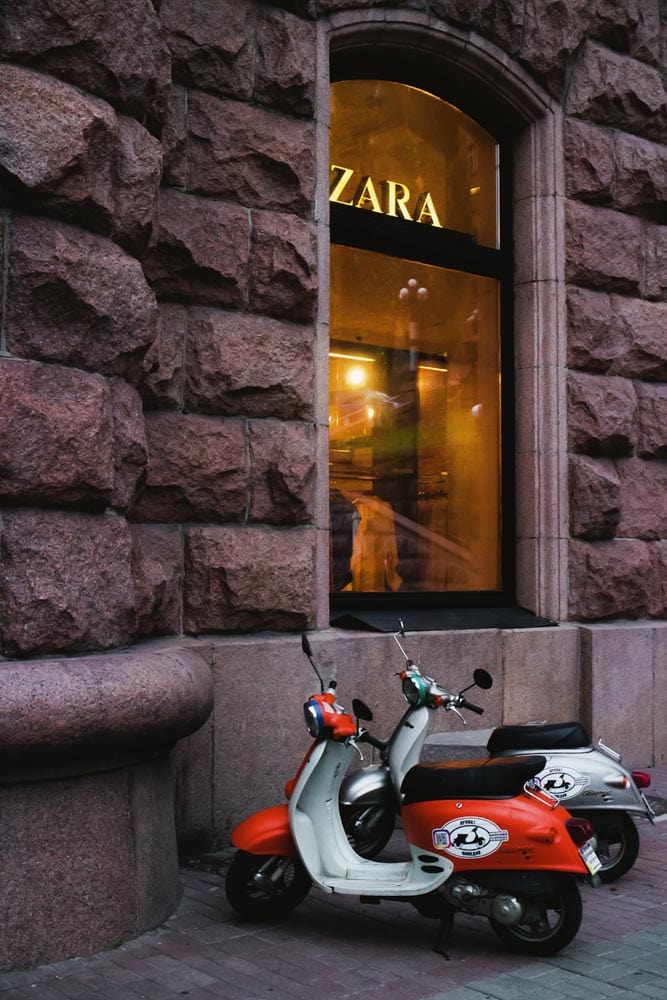 The last entry on our list is fashion. Inditex is the fashion conglomerate that owns several top high-street brands, the most famous of which is Zara.
You may not know, but Bershka, Pull & Bear, Oysho, Stradivarius (not the violins), Massimo Dutti, and Uterqüe are all part of Inditex making it one of the biggest corporations on the globe.
With over 5000 stores in Europe alone, the multi-billion dollar corporation is famous for knocking off runaway brands for a record amount of time. You can even say Inditex is the fast food of fashion. Fast fashion (I'll see myself out).
That's all from me, I hope now you know what Spain is famous for.
————————————
If you haven't planned your trip there yet, find out how I plan my trips!
————————————
I have 26 bucket list ideas for Spain. See my impossible bucket list of 1700+ adventures!

Have you been to Spain?
---
Some of the above are affiliate links and I will earn a percentage of the sale if you purchase through them at no extra cost to you. This helps keep my site running – so thanks in advance for your support!