Gaudi, colorful tiles, Picasso, and even Messi – Barcelona seems to have everything. The bad thing is you need at least a month to check them all. Here is my list of overrated places you can safely cross out of your itinerary and never regret it.
Feel free to add something to the list at the end!
Sant Pau Recinte Modernista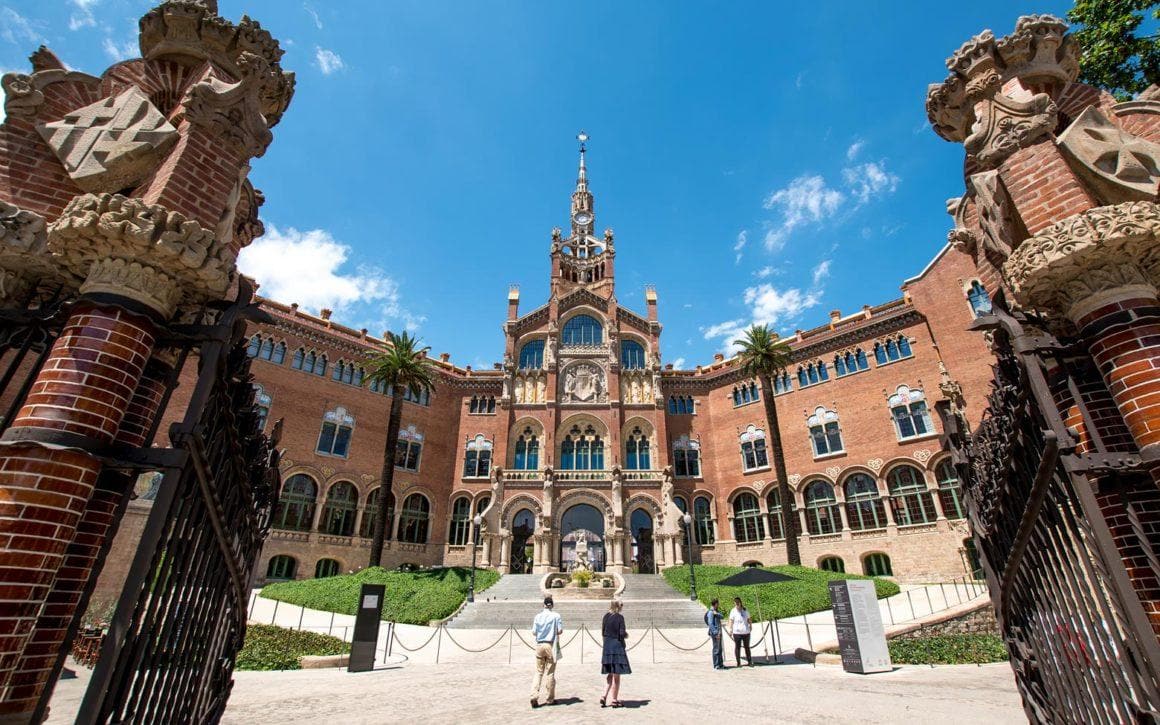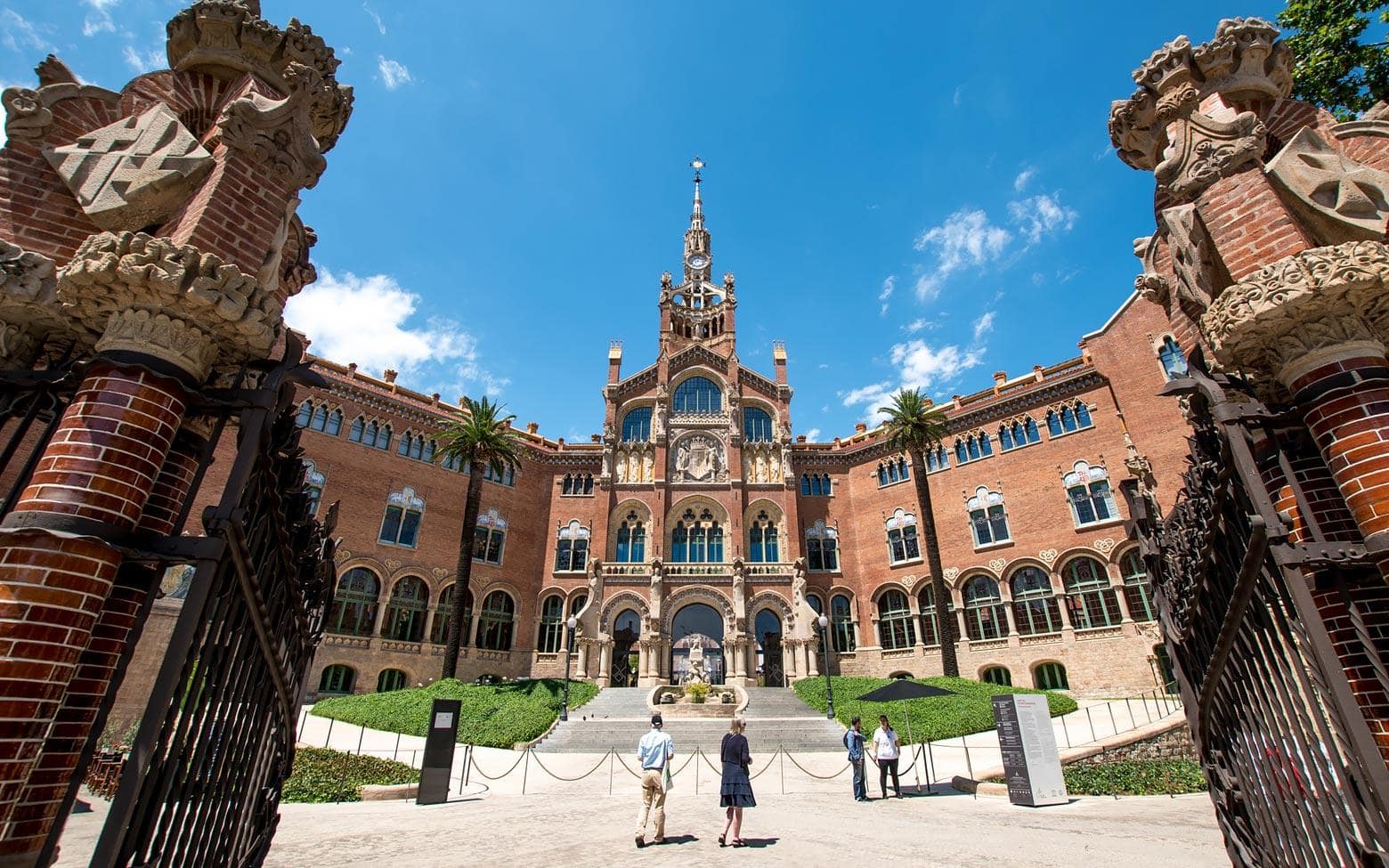 Finding this place online felt like hitting the jackpot. The not so popular Unesco World Heritage site is a former hospital with stunning architecture! It sounds like a dream! So why is it on the top of this list and not the other one?
I had built my expectations very high and Sat Pau let me down.
The whole place is not a single building but a complex with a pretty interesting look.
So far so good.
I was excited going inside just to find out in most of them you can't even enter and there is close to nothing inside the ones you can.
In 15-20 minutes you already have already seen everything. In its defense, a lot of the buildings were under construction so it could be better in the future. For now, it's really not worth the time nor the money.
Castaway Tip
If you still want to visit it, do it on Sunday when there is no entry fee

Sagrada Familia Facades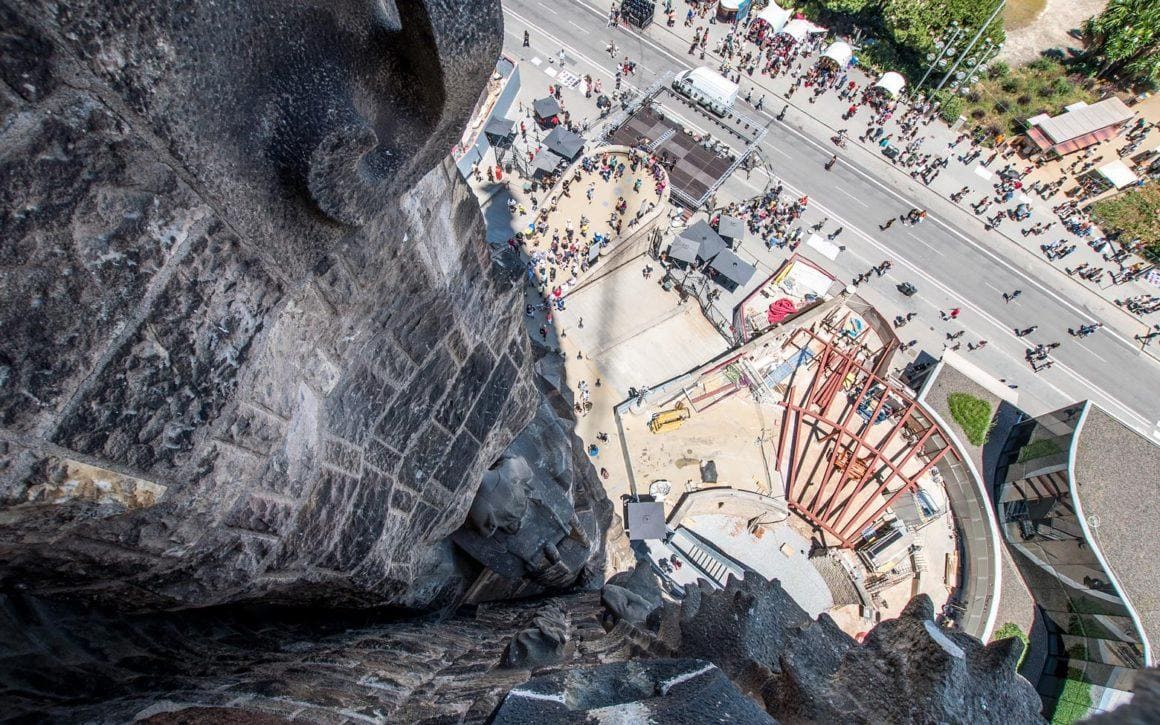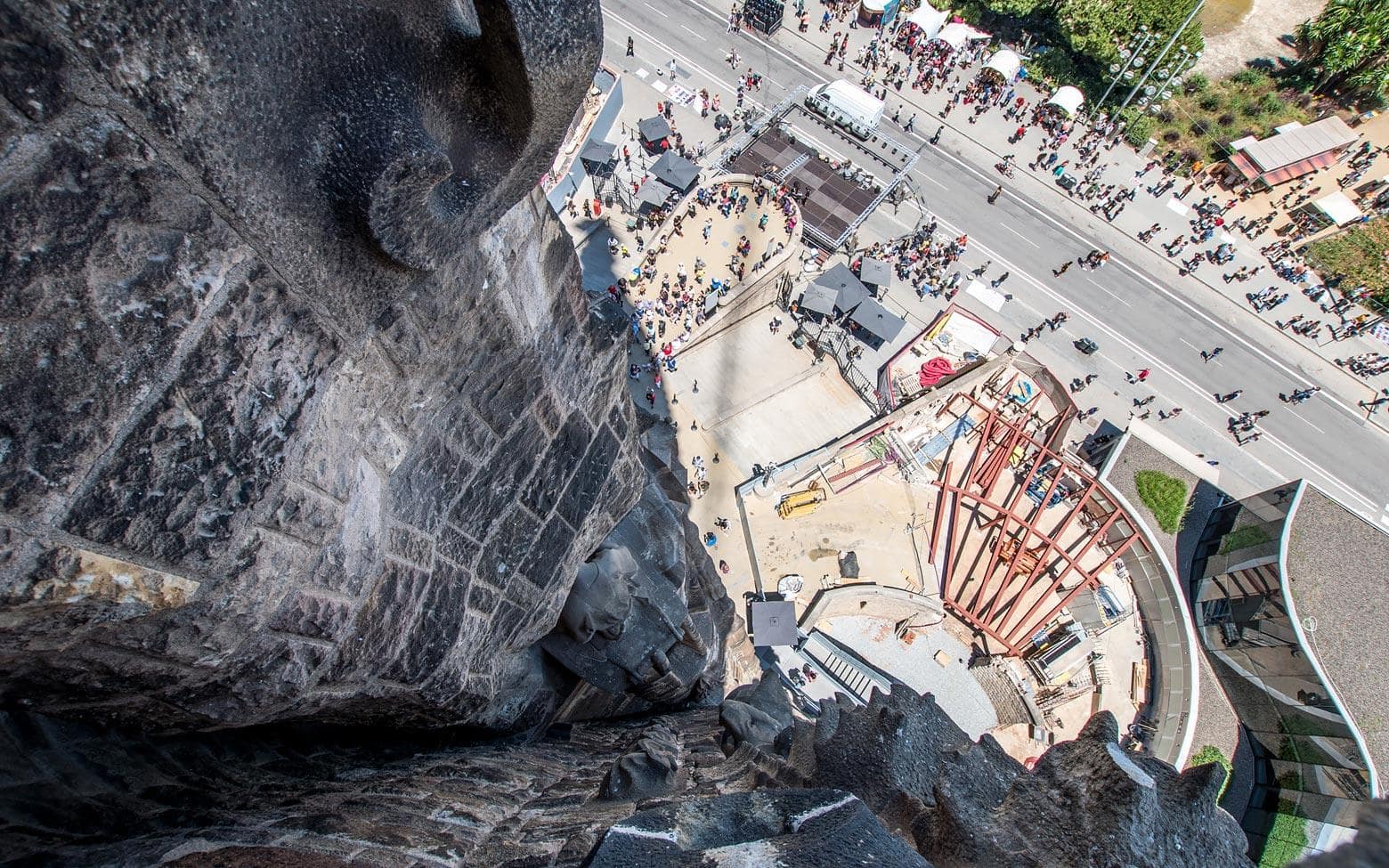 I didn't even know you can go up there until a pop up presented the option while I was booking my entry tickets.
Do you want to go up on the facades?
Hell yeah, I do!
It was so exciting! Visiting both of the facades was not an option and I had to choose between the Nativity Facade or the Passion Facade. Brief research told me I should choose the nativity facade and so I did.
See Also: My Favourite Barcelona Facts & Photos
Unlike other Basilicas (I'm looking at you St. Peter) getting to the top is easy, the elevator takes you up there for a minute and you need to do is find your way down. And when I say: find the way down, I mean it! You literally have to find it!
Once you are out of the elevator the confusion begins. Small spiral staircase full of people stuffed in there like sardines in a can, trying to find out if they should go up or down!
If you're at the top, it's obvious you'll be going down, right?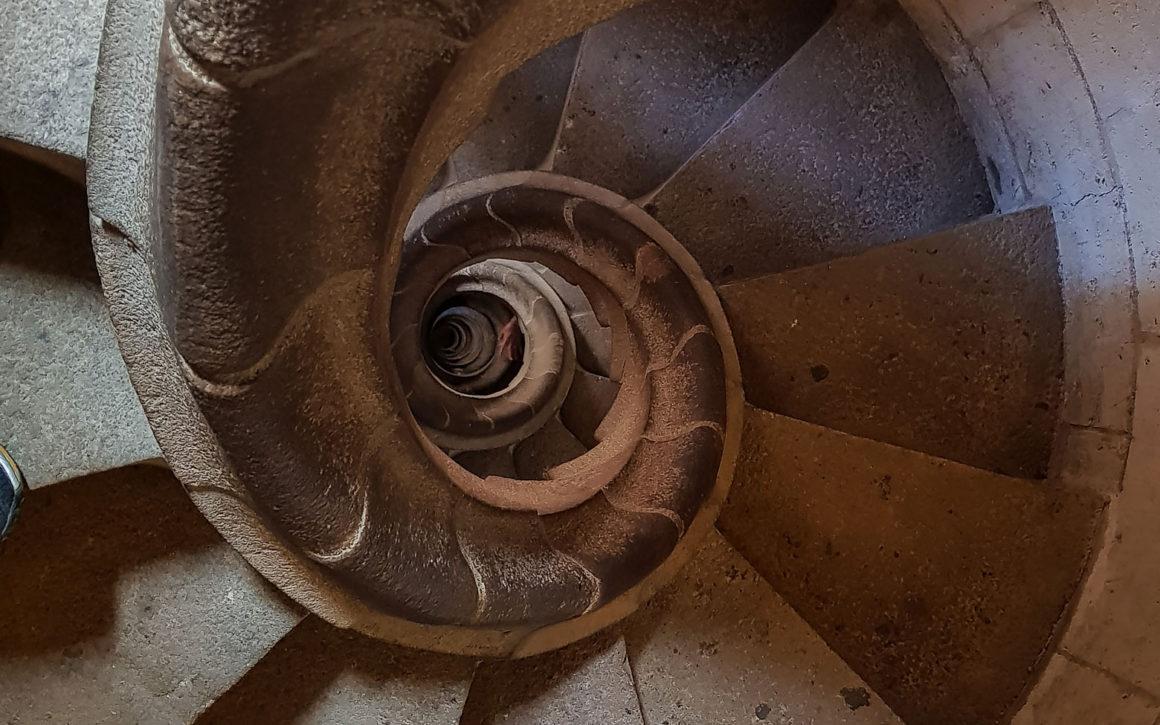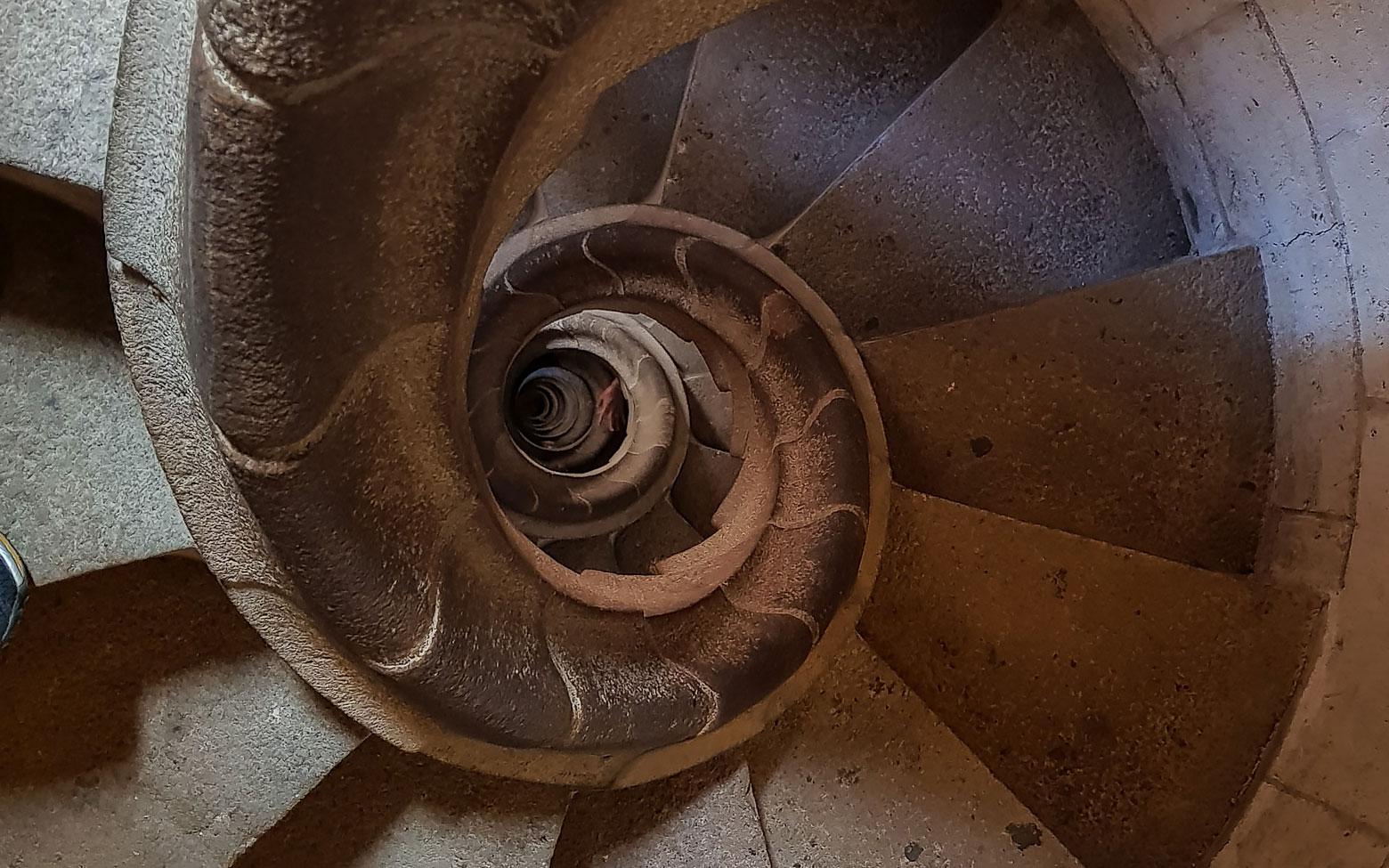 Yes, it is in the begging, however, I was there to check the stuff inside, not to walk down to the exit! After a few minutes of descending, you cross a bridge only to find the same spiral staircase on the other side. Now you go up to see if there is something interesting but you find another bridge. You cross it over to the previous staircase.
After doing that exercise a few times you are completely lost. Go up or go down now? Eventually, you should find two balconies you can take a picture from (you need to wait on a line though), and then you're out. I don't even know if I missed something since most of the time I had no idea where I was or what was I supposed to see.
The whole experience really was quite confusing and not worth the extra 7 euro (tower tour – 29euro including audio guide, audio guide tour – 22 euro, basic ticket – 15 euro)
*It should be noticed that the biggest facade – The Glory Facade is still under construction. Once it finished the whole experience may be worth it but for now, it really is something you can skip without giving it a second thought.
La Barceloneta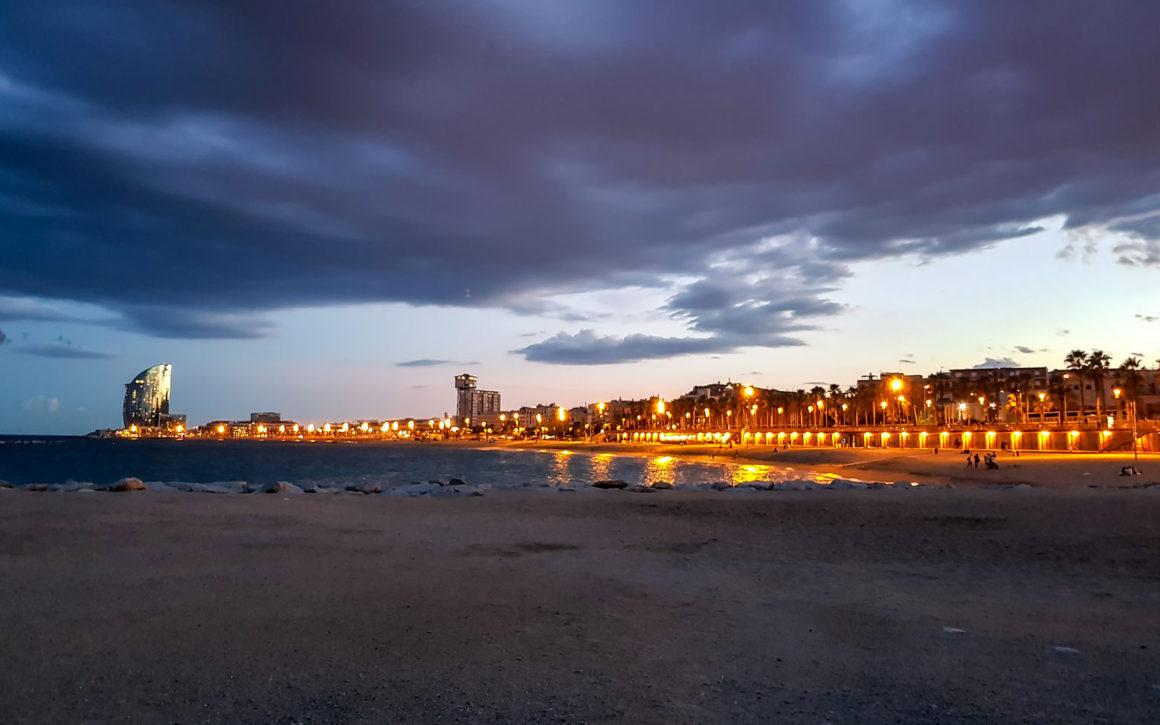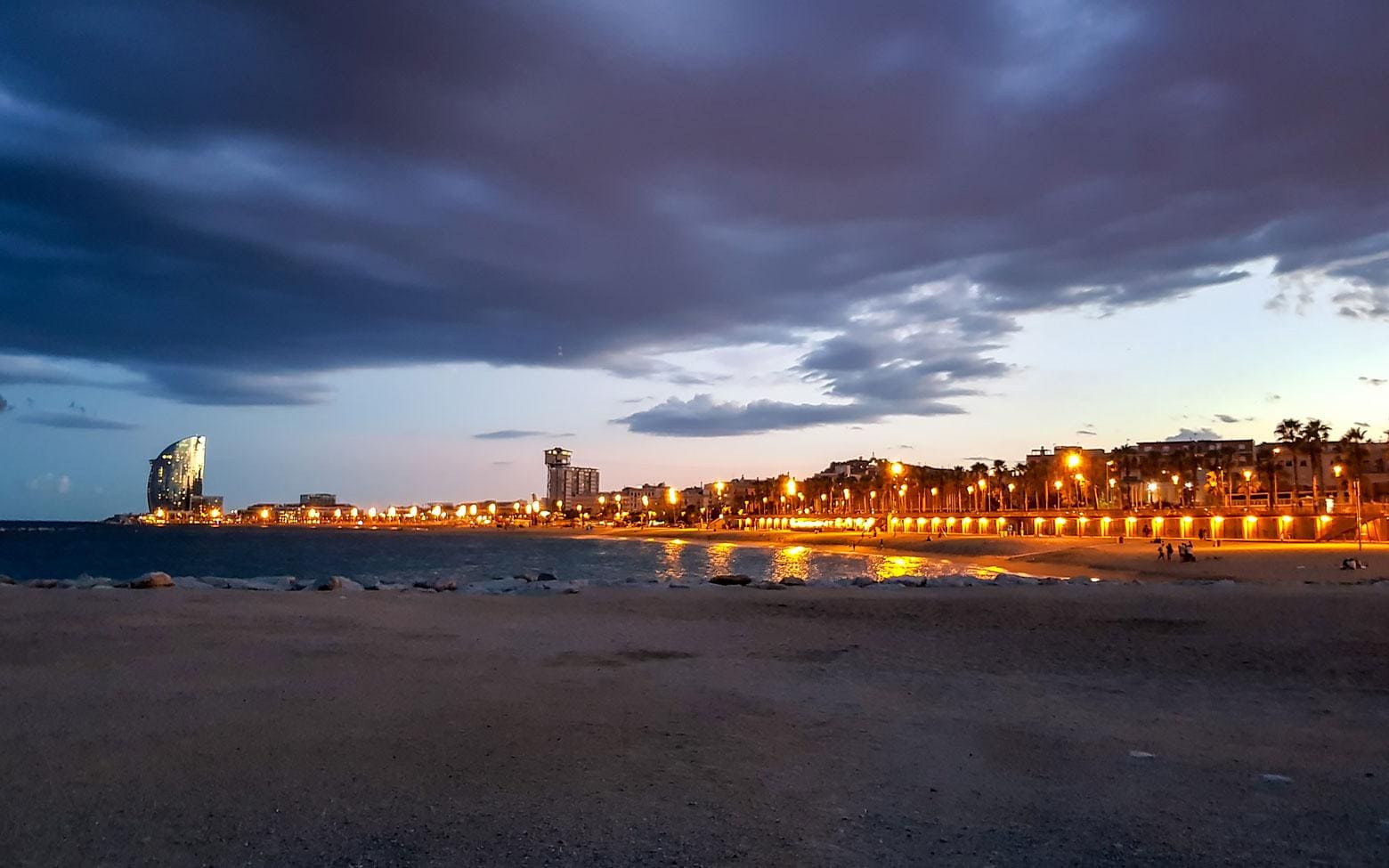 If you live there it's great that the city has a beach but for the time-budget visitor the beach itself is nothing special and you won't lose anything if you miss it. You can go to a club or a restaurant there but really, it's just a regular beach.
Montjuic Castle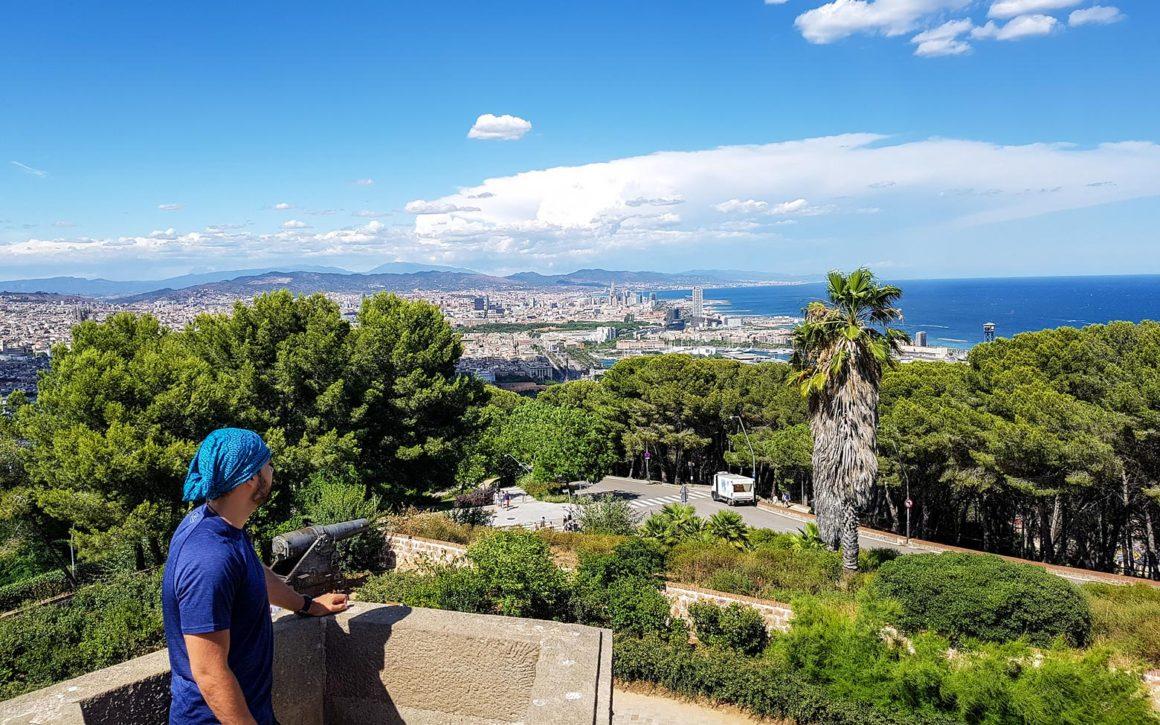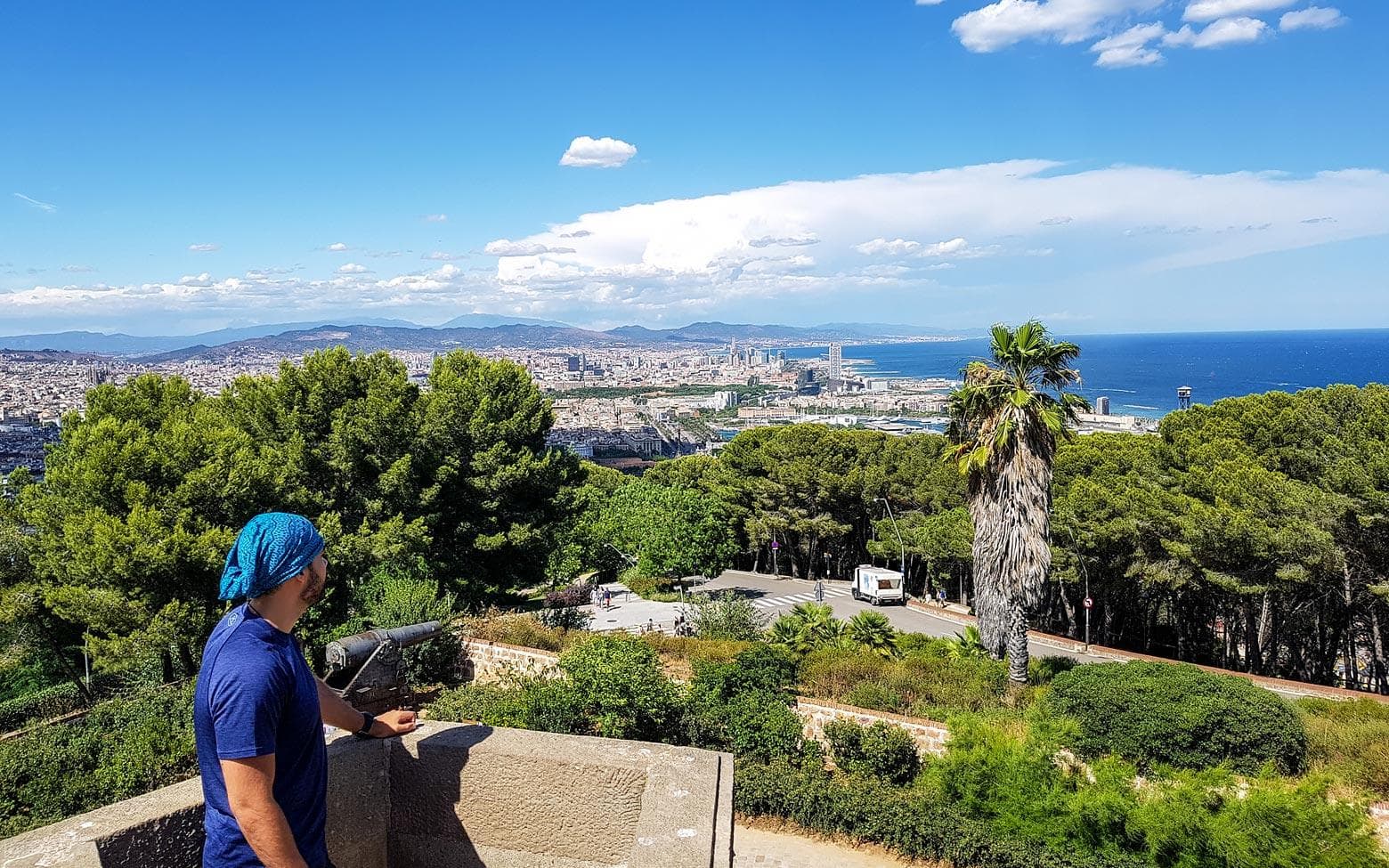 An old defending fortress dating back to 1640, and used until the civil war in 1936 – 1939. There are some guns facing the sea and a panorama view of Barcelona but that's pretty much it. Getting there is either a steep hike or by cable car ( 12 euro ! ).
The panorama view of the sea is mostly a view of the docks and it won't blow your mind. A castle you can miss and not lose sleep over it.
See Also: The Ultimate Seville Itinerary Guide
La Pedrera by Gaudi (Casa Mila)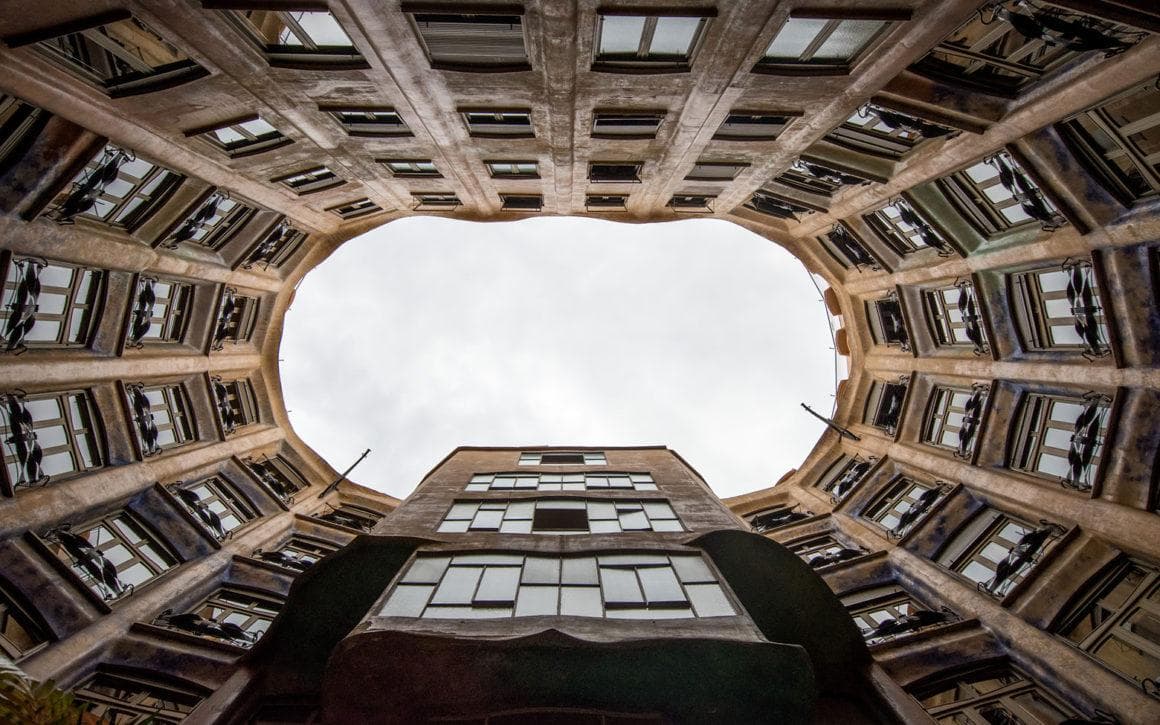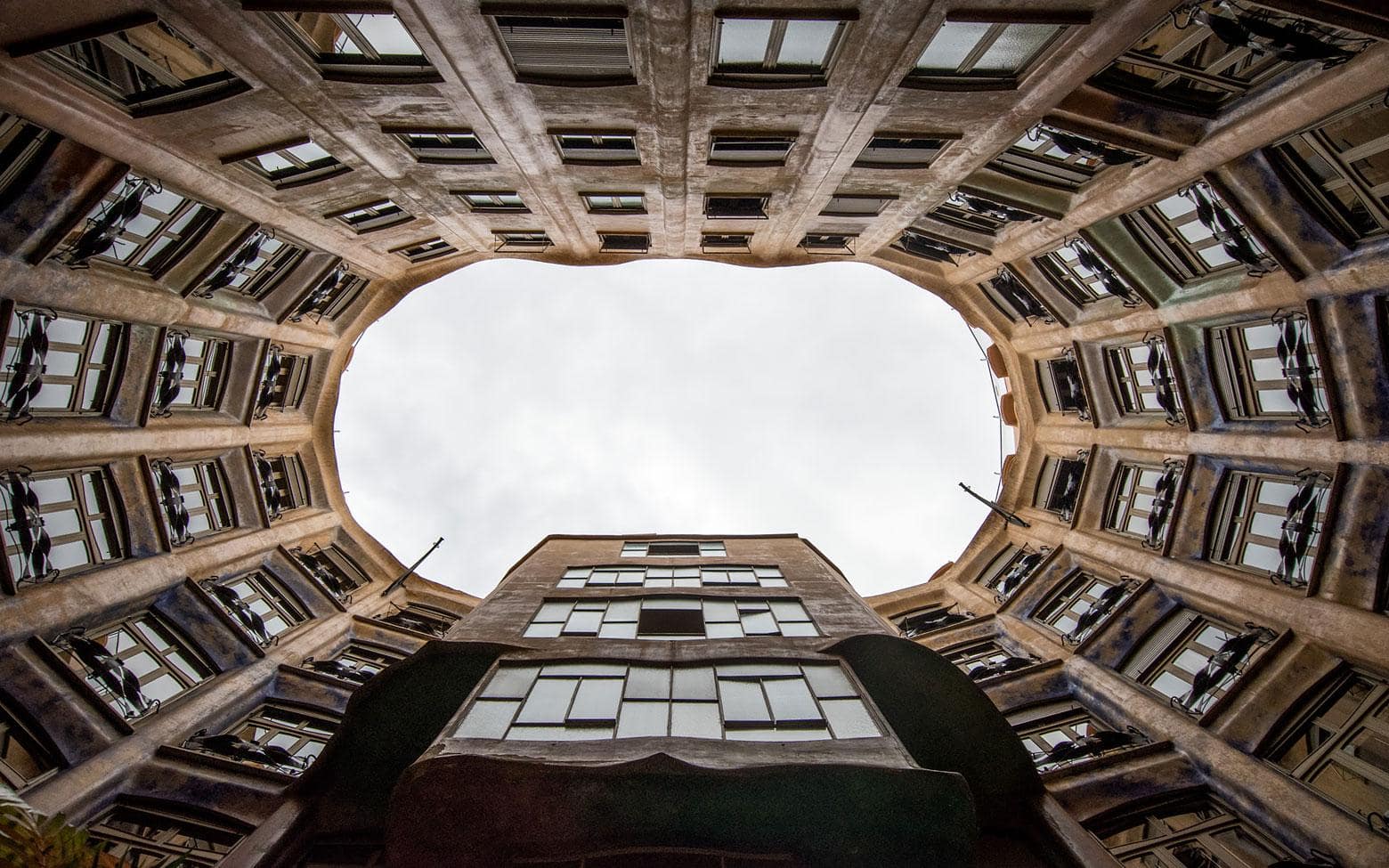 Now, this is a controversial one.

La Pedrera is one of the most famous attractions in Barcelona. Built between 1906 and 1910, It is the last private residence designed by the mastermind of Antoni Gaudí. Your tour will start at the most interesting part of the building – the roof.
The monuments there are quite unique and make a great photo. In 10 minutes, you'll start going down to check some of the apartments in the building. They look the same way they did a hundred years ago and while for some people, this may be interesting, to me it wasn't. In my home country, a lot of the apartments look even older.
Casa Mila is not a bad place to check out however the big entrance fee (22euro) makes it a skip.
See Also: The Ultimate Madrid Itinerary
Park Guell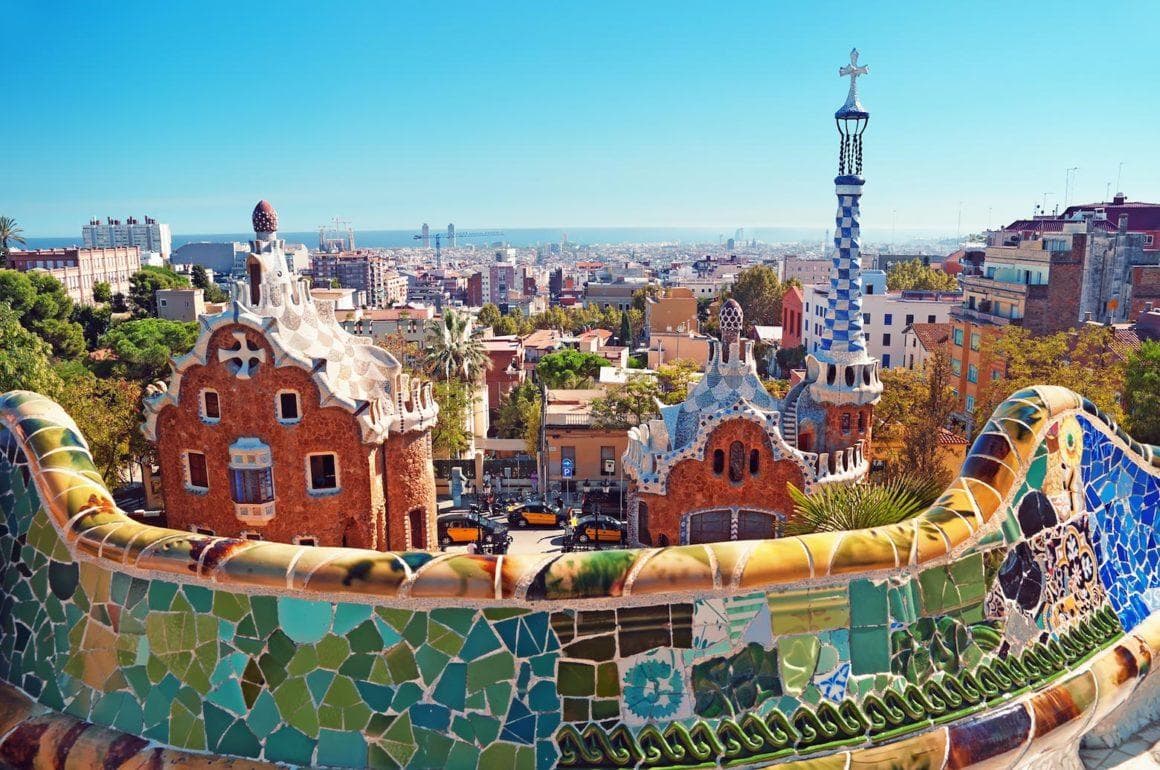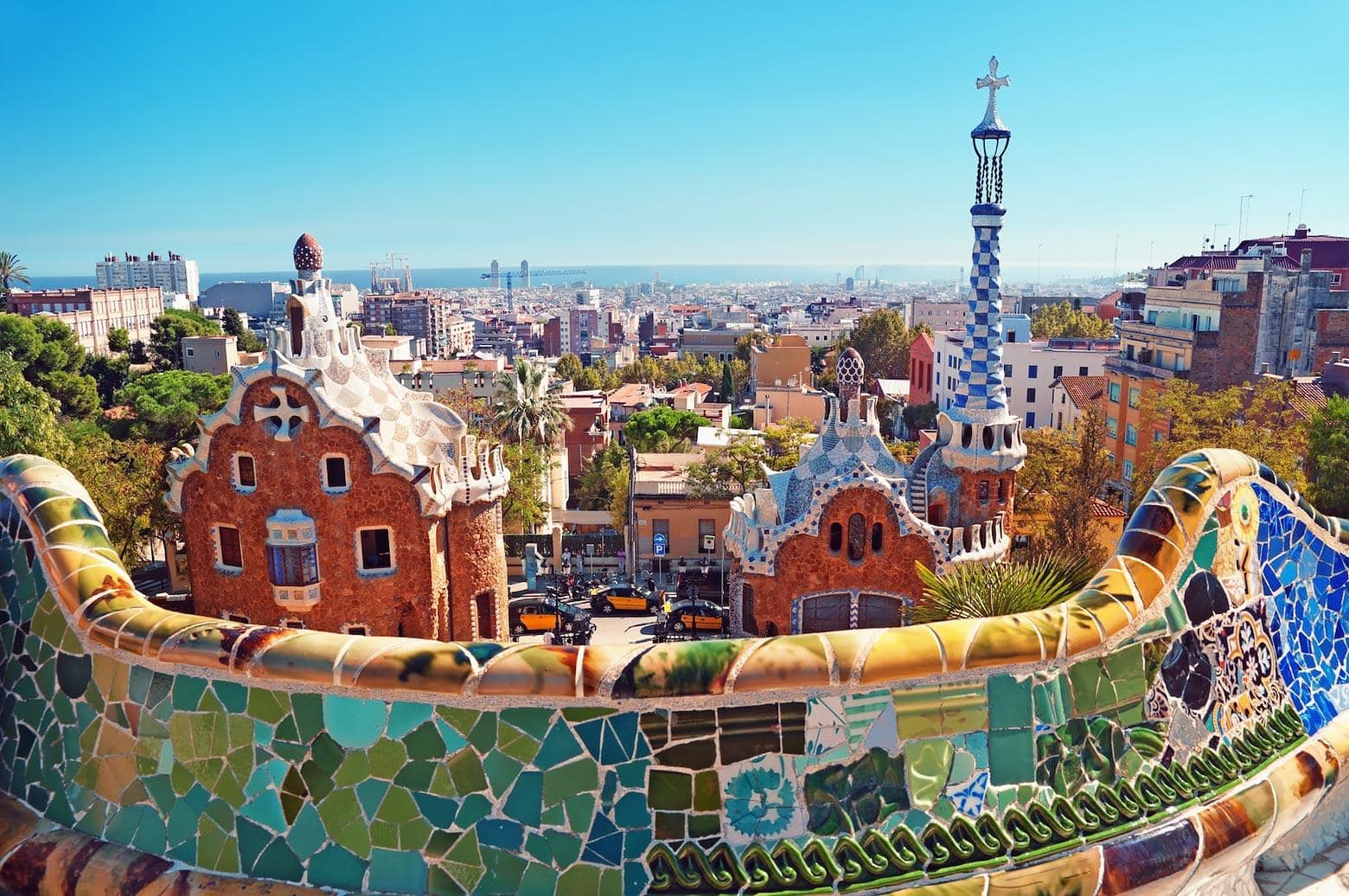 Park Guell is one of the biggest landmarks in Spain and the place to get the iconic Barcelona photo…and that's it. The Gaudi part of the park consists of a big balcony, two colorful buildings near the entrance, and a staircase. That's all.
The rest of the park is just a normal park including a Gaudi museum. I love parks and everything green but this one is supposed to be a superstar park and it wasn't even close.
Castaway Tip
If however, you want the iconic Barcelona photo and end up visiting the park, make sure you book tickets for the Gaudi zone online. They let only a certain amount of people per hour and you may have to wait a lot if you don't have a booked hour

La Rambla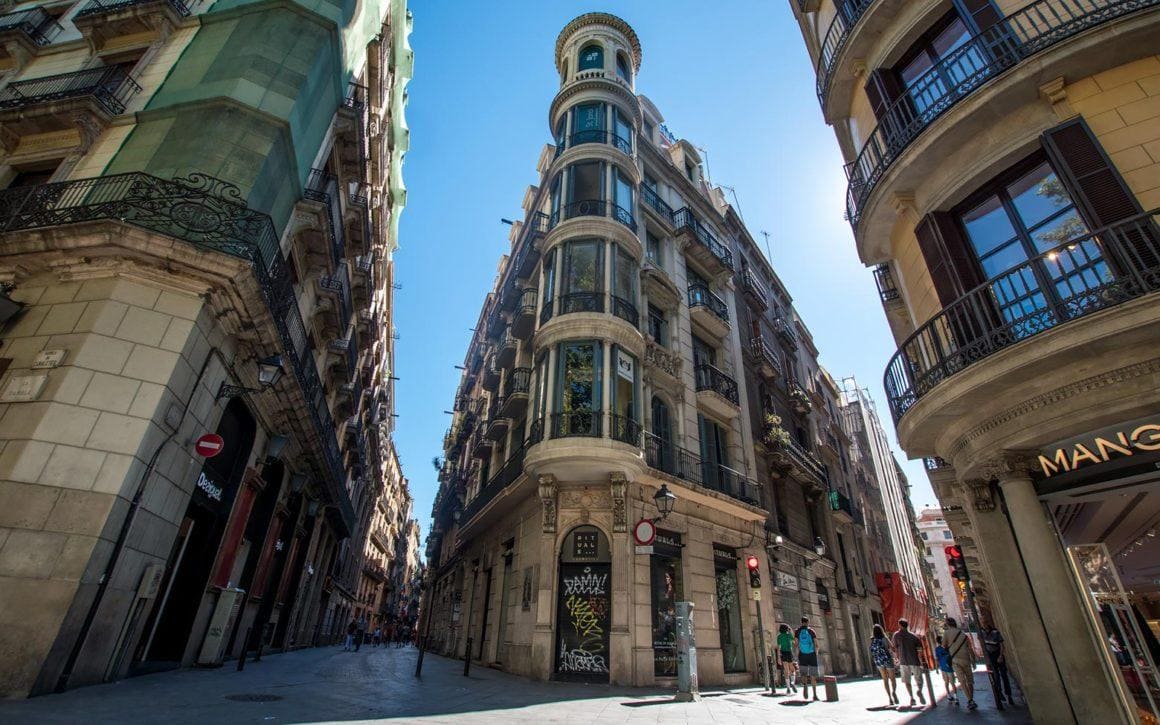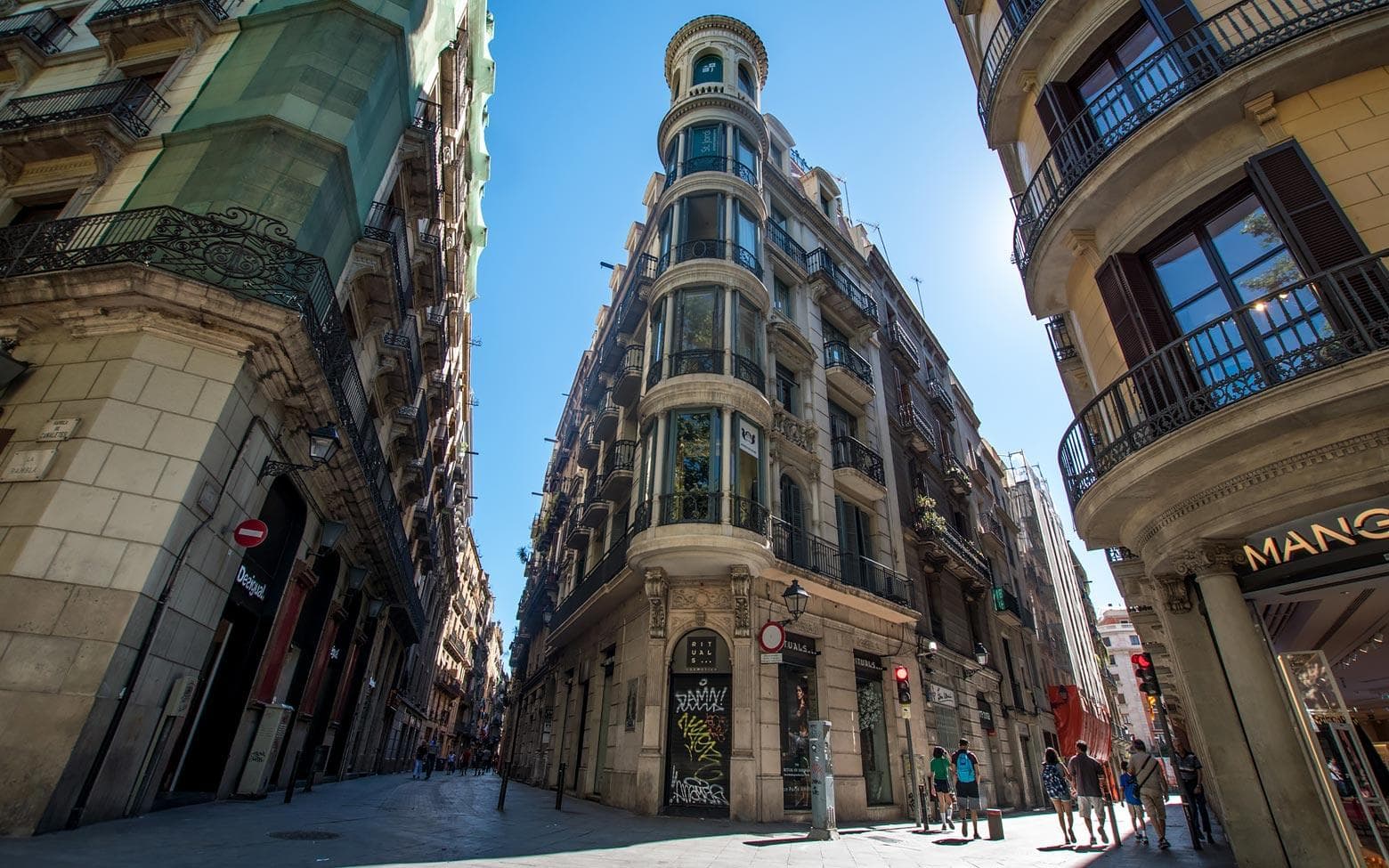 La Rambla was listed as a "must-see place" in some guides and that's kinda baffling to me. This is the main street of the city and you'll cross it a few times no matter if you want it or not. It's packed with tourists, street vendors, and pickpocketers so be extra vigilant or you may lose your wallet.
That's all from me, I hope you manage to stay away from the tourist traps in Barcelona!
————————————
If you haven't planned your trip there yet, find out how I plan my trips!
————————————
I've got 25 bucket list ideas for Spain. See my impossible bucket list of 1700+ adventures!
---
Did I forget anything?
Make sure you tell me in the comments below.