Everybody has heard of Barcelona and everybody wants to taste its unique atmosphere. Playground for Gaudi's genius, it's a place with a distinctive style you'll never regret visiting. Unlike London or Istanbul, Barcelona is not a huge megapolis nevertheless it's packed with interesting places.
If your time is limited and you don't want to spend it running from one place to the other, you should carefully cherry-pick the places you visit.
In my 4 days there I walked roughly 75km, checking most of the recommended places so you won't have to do it yourself. Here are my top 7 things you MUST see in Barcelona.
1. Sagrada Familia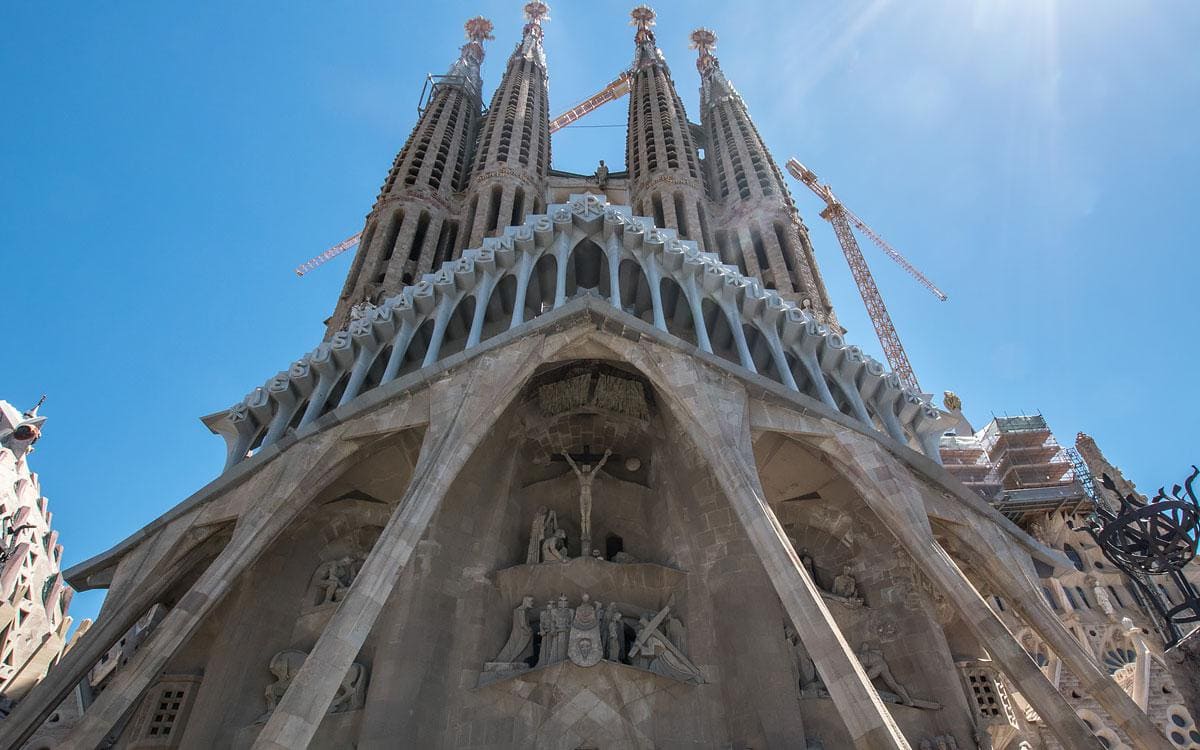 The symbol of Barcelona! One of Europe's most iconic buildings! You already knew Sagrada Familia is a must. The Basilica is still under construction, expected to be finished in 2026 (marking 100 years from Gaudi's dead). Even with all the machines surrounding it, the design, the details, and the uniqueness will blow your mind. Make sure to get to check it from the inside too. Buy your fixed hour tickets online or risk waiting a long queue and tickets running out right in front of you.
Should I really go inside? Absolutely yes! The Sagrada is as impressive on the inside as it is on the outside. Don't forget to take the audio guide too, it tells a lot of interesting stories and explains the symbolism behind the details. And believe me, there are a lot of details.
Address: C/Mallorca 401, 08013
Contact: sagradafamilia.org
Getting there: Metro Sagrada Família
Opening times: Oct, Mar: daily, 9am-7pm. Apr-Sep: daily, 9am-8pm. Nov-Feb: daily, 9am-6pm
Prices: regular, €15; for pensioners, students, aged 11-29, €13; under 11s, free.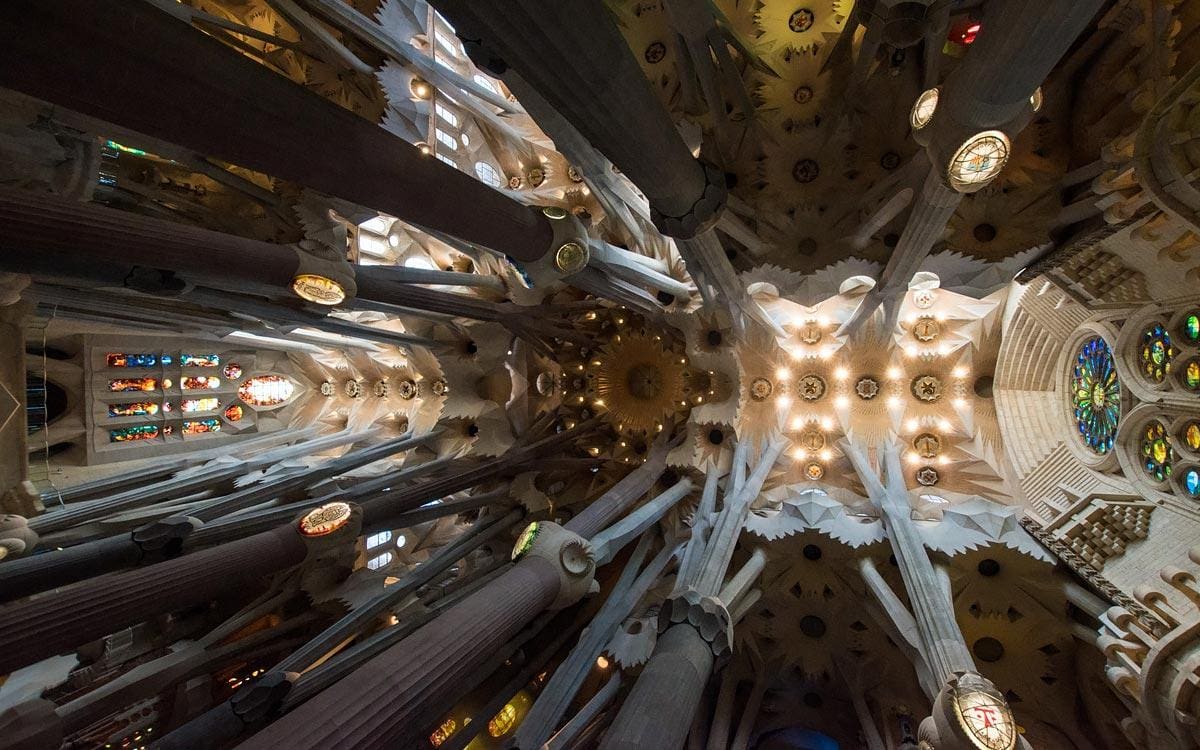 See Also: Barcelona Facts & Photos
2. Casa Batlló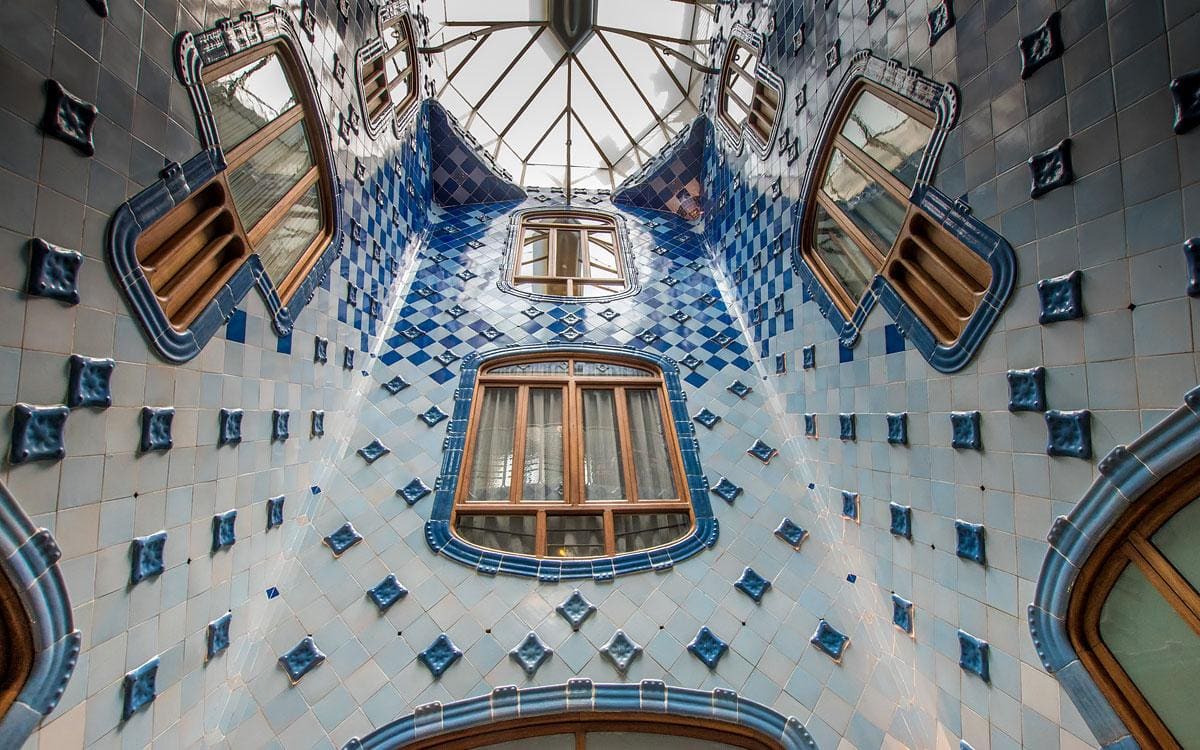 The most popular Gaudi building after the Sagrada Familia and one of the biggest landmarks in Spain. Redesigned in 1904, it's a hard-to-miss building. Due to its unique design, the locals call it Casa dels Ossos (House of Bones) and It will catch your eye the moment you pass near it. Oh, also there is a dragon on the roof!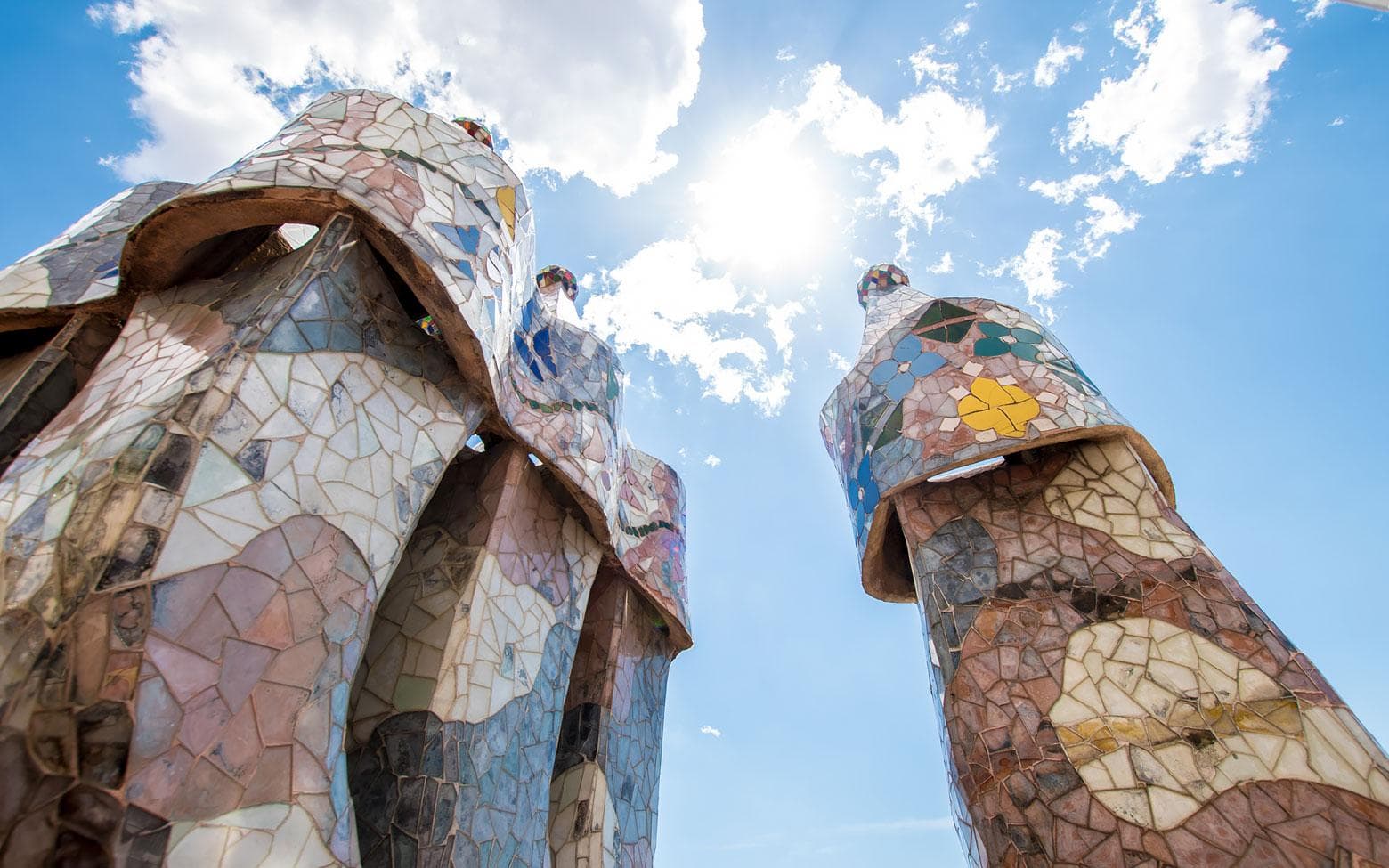 The entrance fee includes an audio guide and some sort of tablet that makes the house alive when you look through it. Various lightning tricks and a great gift shop will make your visit a memorable one.
Castaway Tip
Since the rooms are not that big it's easy to get overcrowded inside. The lines on the entry are not that big so no need to buy your ticket online but if you want a better experience, be there as early as possible

Address: Passeig de Gràcia 43, 08007
Contact: casabatllo.es
Getting there: Metro Passeig de Gràcia
Opening times: daily, 9am-9pm
Prices:
Regular Ticket
Early Bird Ticket
3. The Montserrat monastery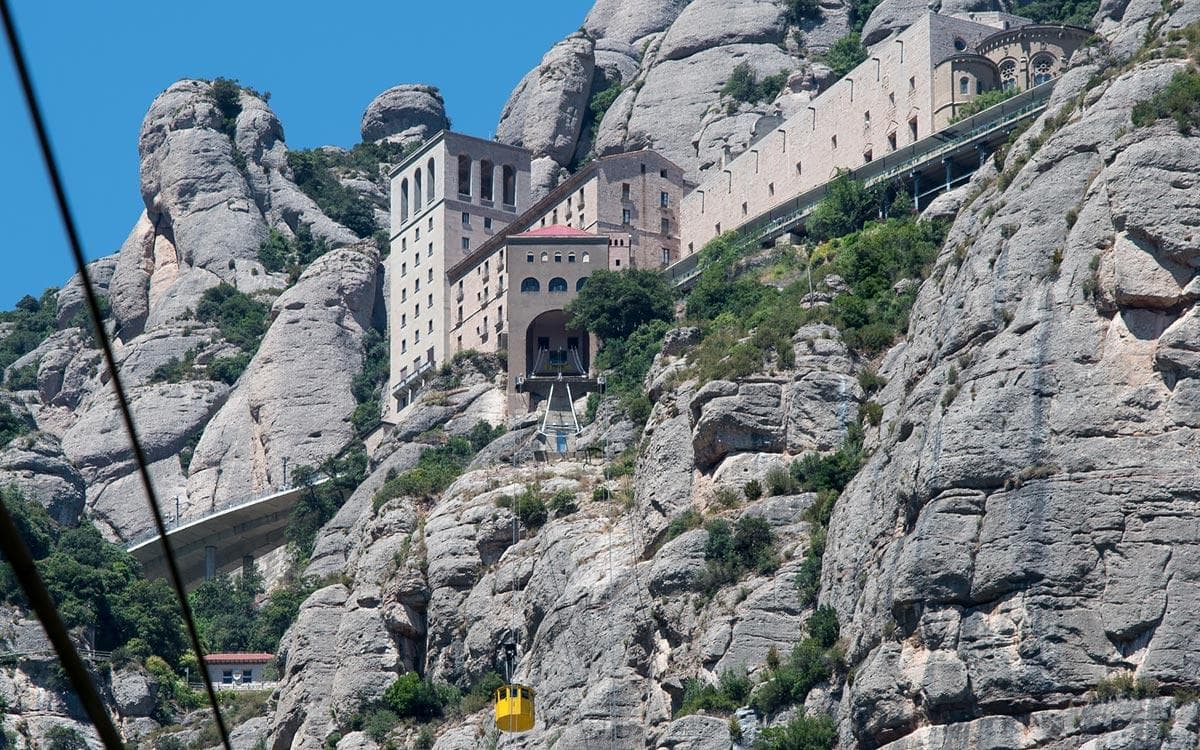 The monastery is not exactly in Barcelona, but an hour away by train. It's a great place to run away from the busy city and enjoy nature.
The Virgin of Montserrat is Catalonia's favorite saint and is located in the sanctuary of the Mare de Déu de Montserrat.
You can get in for free, enjoy the amazing architecture of the sanctuary, and pray to the Black Madonna.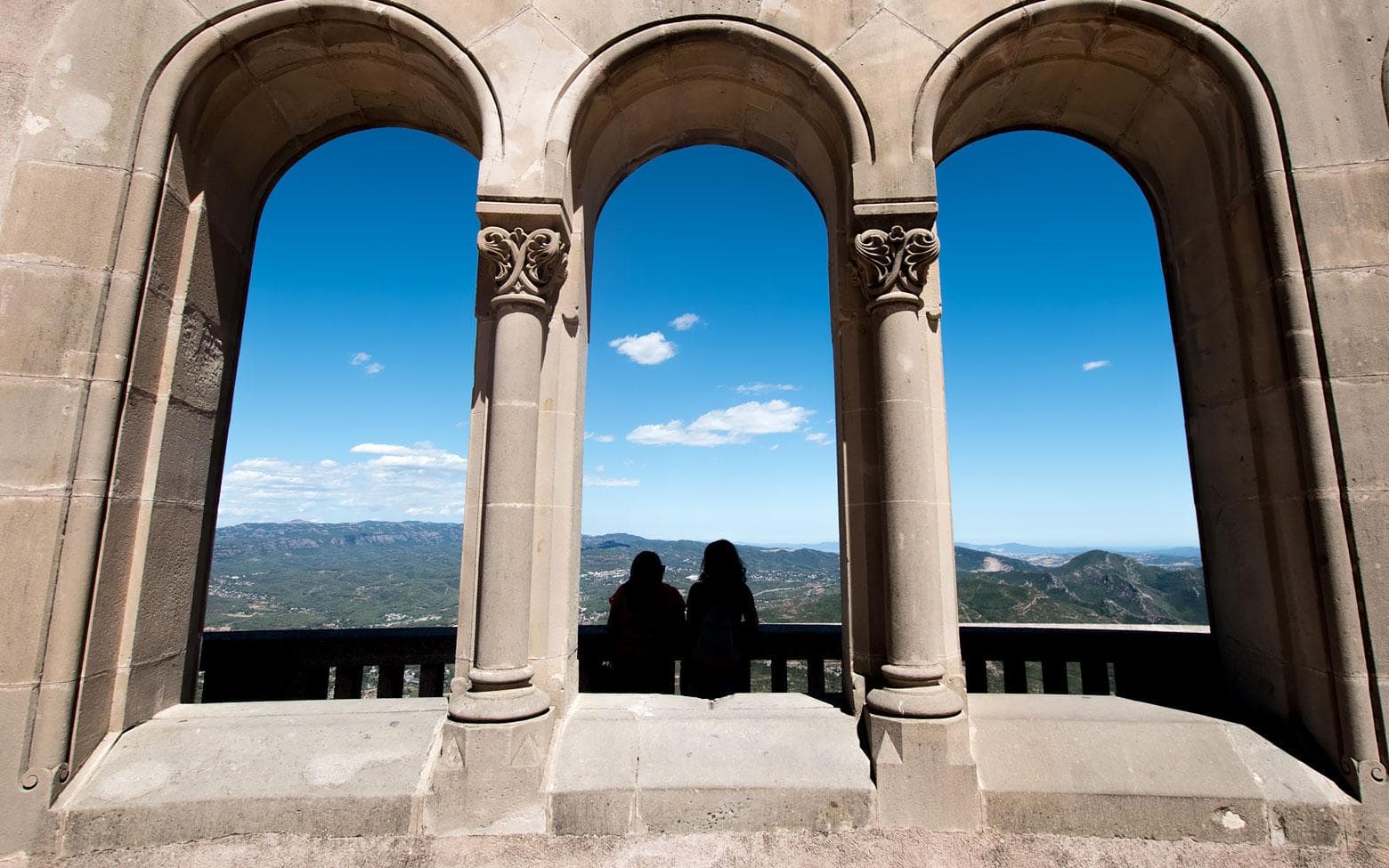 Getting there is not hard at all. First, you take the train (R5 line) from Placa d'Espanya. Make sure you get the right ticket though. There are two options after the train: via Aeri cable car and via Cremallera (rack railway).
Whichever option you want to use, make sure you have the correct ticket before you get on the train (it may sound like a stupid tip but when I was there, a lot of people had the wrong tickets).
Castaway Tip
For the cable car, you disembark at the "Aeri" stop while for the Cremallera (the rack railway) you go down at the next one – Monistrol

Open: 7.30am-8pm daily
Contact: montserratvisita.com
Admission: free
See Also: How to Spend 2 Days in Madrid
4. The Magic Fountain of Barcelona.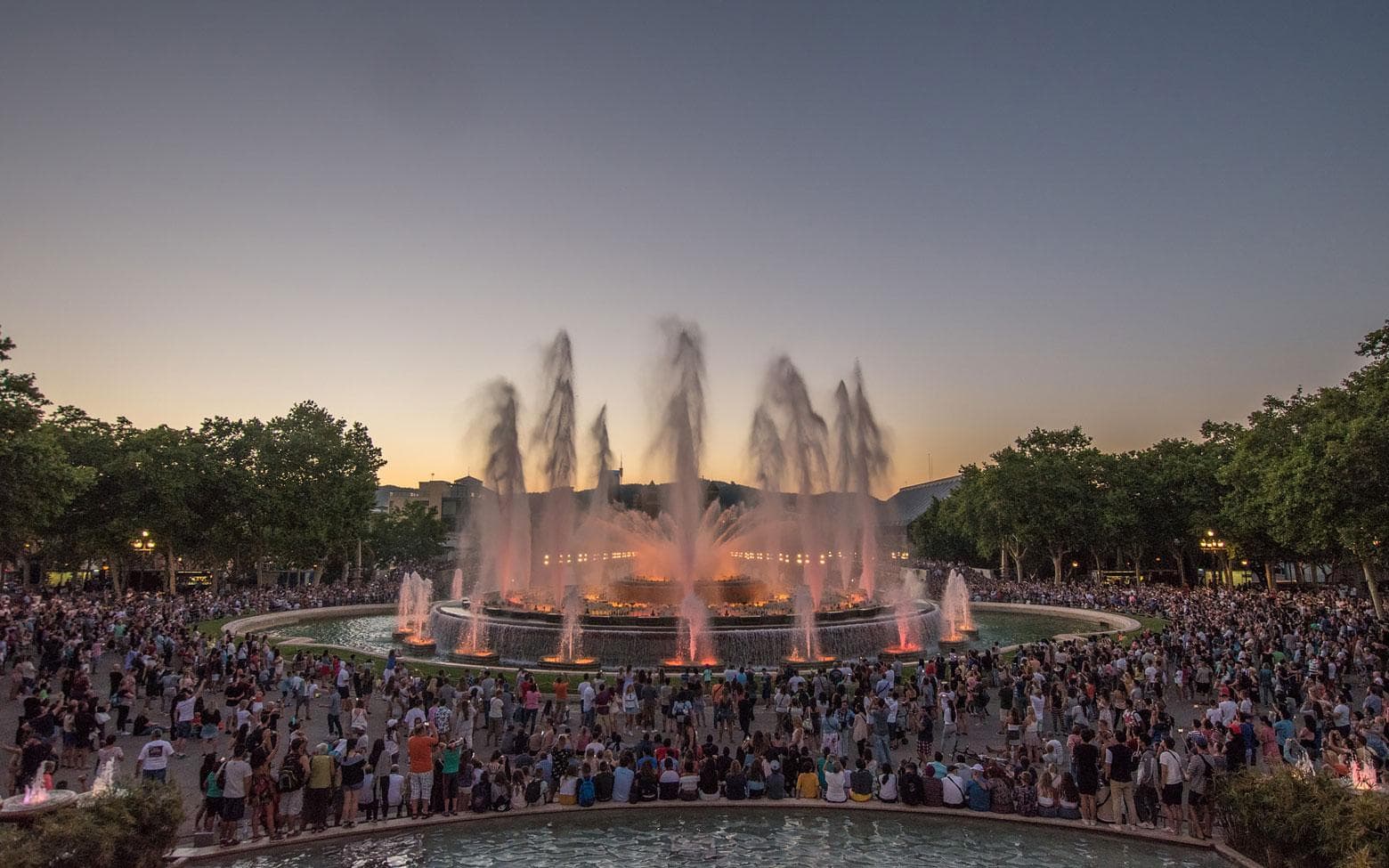 You can find the fountain in front of the Palau Nacional, right next to Placa d'Espanya. During the day the fountain is not asleep but when the sun goes down – the magic happens! The fountain comes to life. Looking like a vertical dancing rainbow, the water jets keep on changing their shape and color.
This was surely my favorite Barcelona experience (and it was free).
Castaway Tip
Make sure to get a good spot an hour before the start. The best one is in the middle of the columns. Don't climb on the columns though, the local police will take you down before the show starts and you will lose all chances for a good spot. For the exact working hours – check the signs around the fountain

Address: Av. Reina Maria Cristina, 08038, Barcelona
Contact: www.bcn.cat/fontmagica
Getting there: FGC and metro (L1 and L3, stop Spain) ; Bus (55 and tourist, stop National Art Museum of Catalonia)
Opening times: Check the timetable
Prices: free
5. The Picasso Museum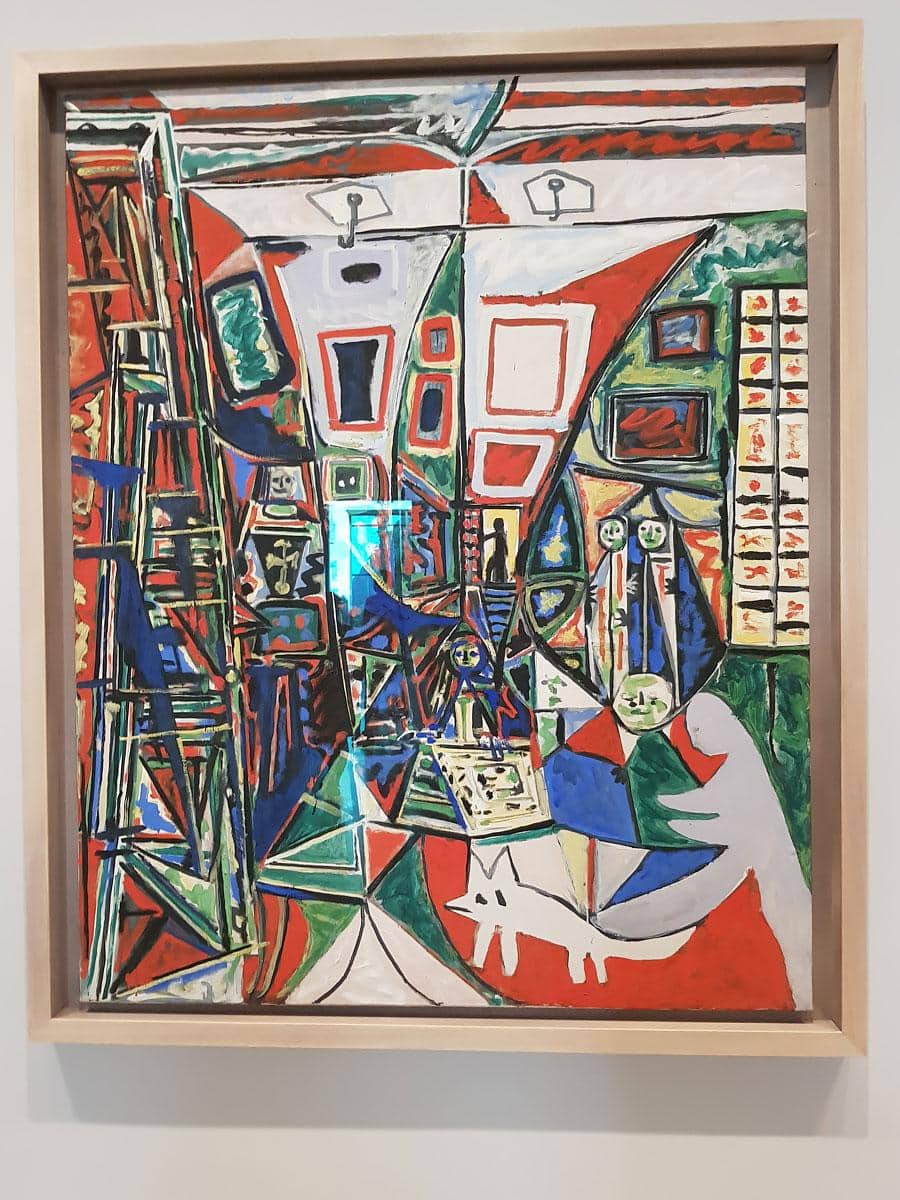 This was a must-see for me but I understand it's not for everybody. If you are a Picasso fan or you enjoy art you would love this museum. If not, stay away or you're going to get bored in no time. Situated in the Gothic quarter of the city, finding the museum is quite a joyful search (it's like walking inside Game of Thrones).
Castaway Tip
The first Sunday of the month, from 3 PM till closing time, is free entry

Address: C/Montcada 15-23, 08003
Contact: museupicasso.bcn.cat
Getting there: Metro Jaume I
Opening times and prices: Check here
6. Park de la Ciutadella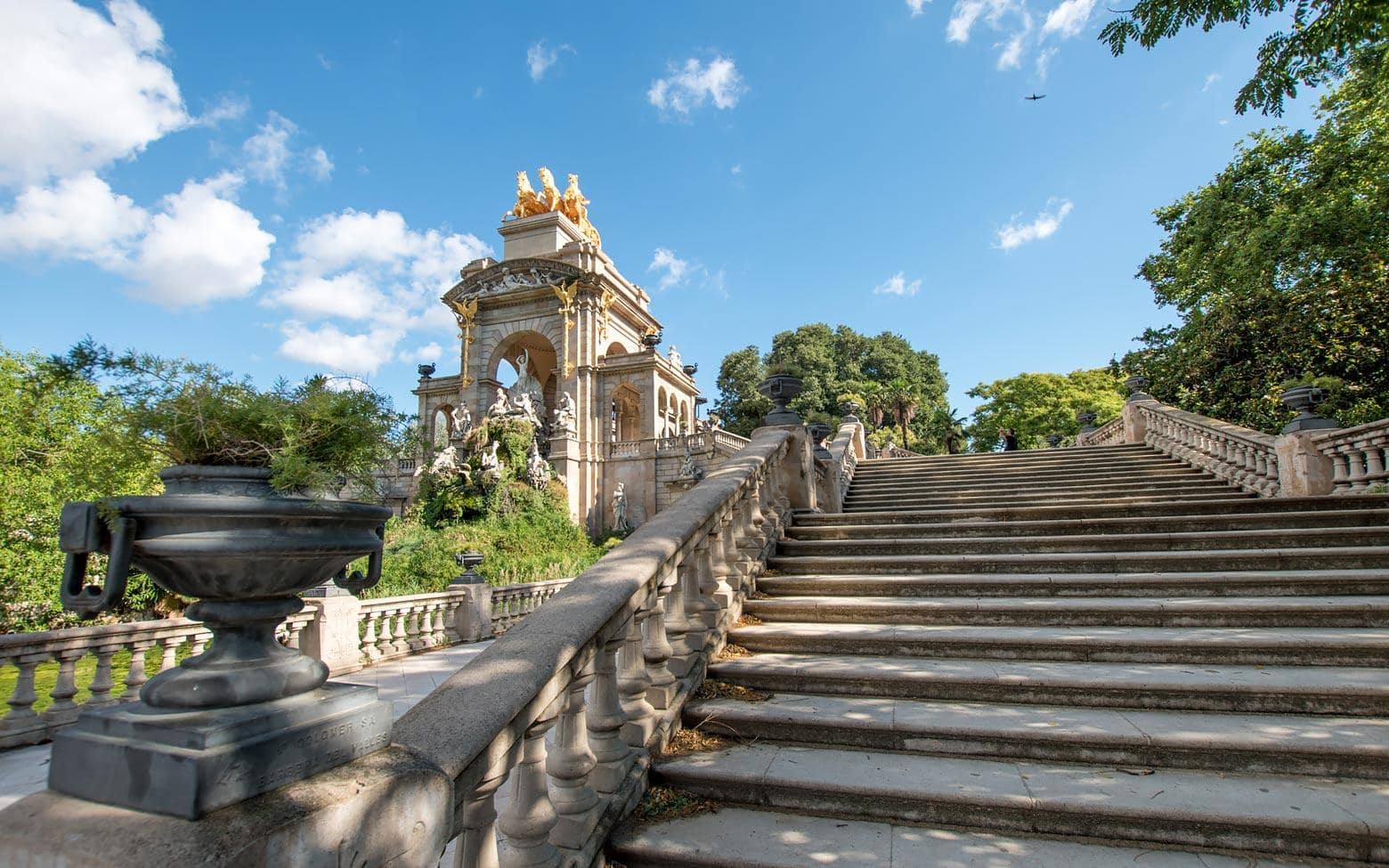 A small garden close to the Arc de Triomf, the Park de la Ciutadella is a nice place to run away from the crowds and relax. There is this glorious monument and a mammoth statue to keep you company. Don't be surprised if a wild parrots come begging for crumbs.
Address: Parc de la Ciutadella3
Contact: www.barcelonaturisme.com/parc-de-la-ciutadella
Getting there: Metro Arc de Triomf (L1, C1)
Opening times:23 March to 22 September: daily 10 am to 8 pm; 23 September to 22 March: daily 10 am to 6 pm
Prices: free
See Also: What NOT to do in Barcelona
7. Palau Guell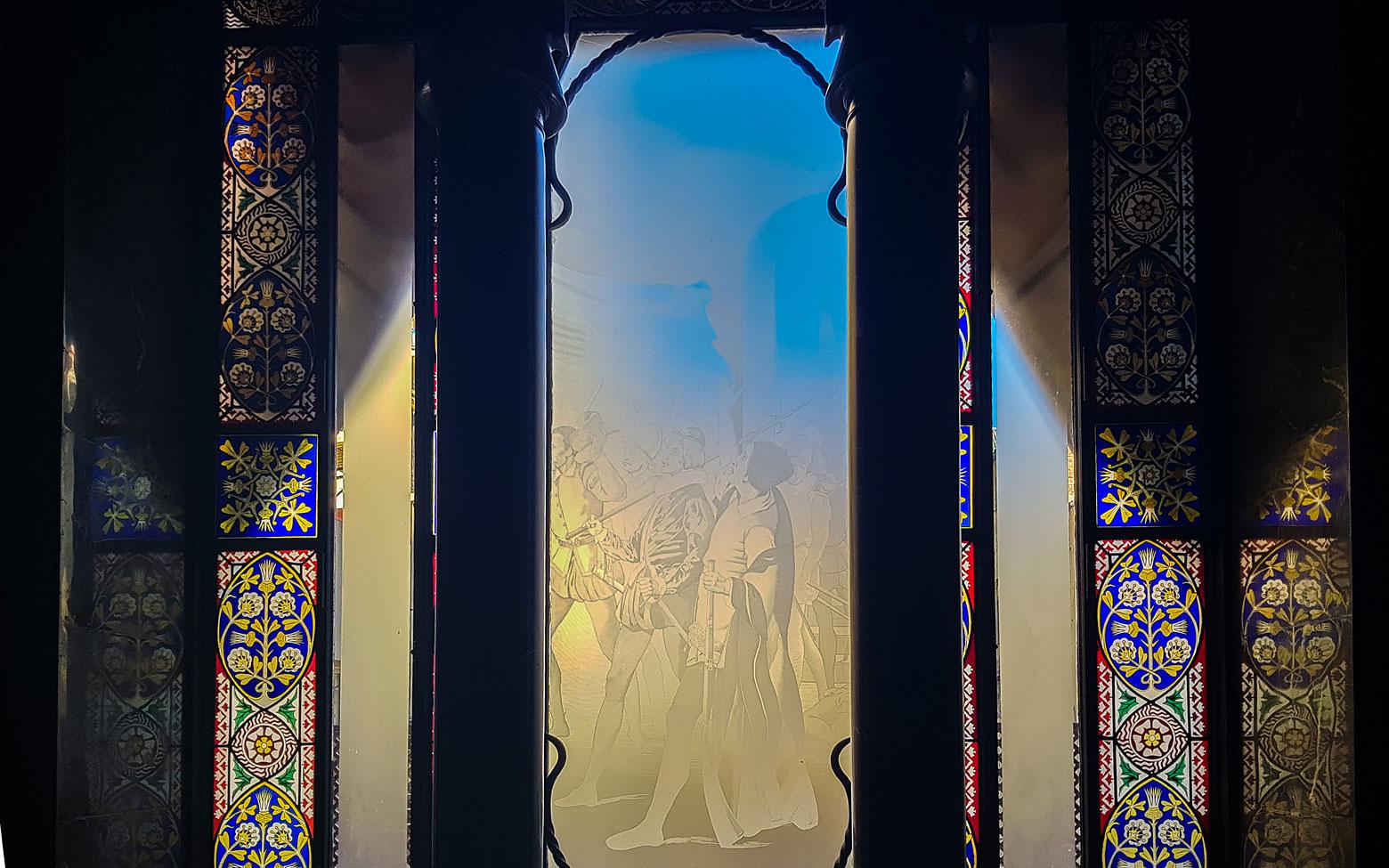 I had no idea this place exists until I saw the Gaudi style chimneys from the street. No research whatsoever, I decided to gamble with the 12euro entrance fee and boy oh boy it was the best decision ever. The inside of this mansion transports you a hundred years back in time. Not in a regular person house though -it transports you to a millionaire's mansion! Palau Guell was designed by Gaudí for the industrial tycoon Eusebi Güell – built between 1886 and 1888 it's a Unesco world heritage site today.100 years old mansion built in Gothic style! Everything and I mean literally, everything is handmade with incredibly precise details. From the ceilings to the windows, every room of Palau Guell will leave you gasping for more. The last thing you will see is the roof and like all of Gaudi's masterpieces, this one will make you feel like you fell into a rabbit hole and woke up in Gaudiland.
Castaway Tip
No need to buy online tickets. The first Sunday of every month is free entry

Address: C/Nou de la Rambla 3-5, 08001
Contact: palauguell.cat
Getting there: Metro Liceu
Opening times:
Nov-Mar: Tue-Sun, 10am-5.30pm
Apr-Oct: Tue-Sun, 10am-8pm
Prices:
regular: €12
over 65s, students: €9
children 10-17: €5
under 10s: free
That's all from me, I hope you enjoy your Barcelona visit!
————————————
If you haven't planned your trip there yet, find out how I plan my trips!
————————————
I've got 25 bucket list ideas for Spain. See my impossible bucket list of 1700+ adventures!
---
Did I forgot something? Or you think I put it on the wrong list?
Make sure you tell me in the comments below.