If you're in Naples, you have a huge dilemma – should you visit Pompei or Herculaneum? Both ancient cities are part of the same UNESCO World Heritage Site, and both are supposed to be incredible.
So how do you decide?
You read this post, of course.
I went to both ancient sites and will give you my first-hand experience and years-of-traveling-worth of opinion that should clear the dilemma and help you decide which one to visit – Pompei or Herculaneum.
Are you ready for a trip to Roman times?
Let's go!
What is Pompei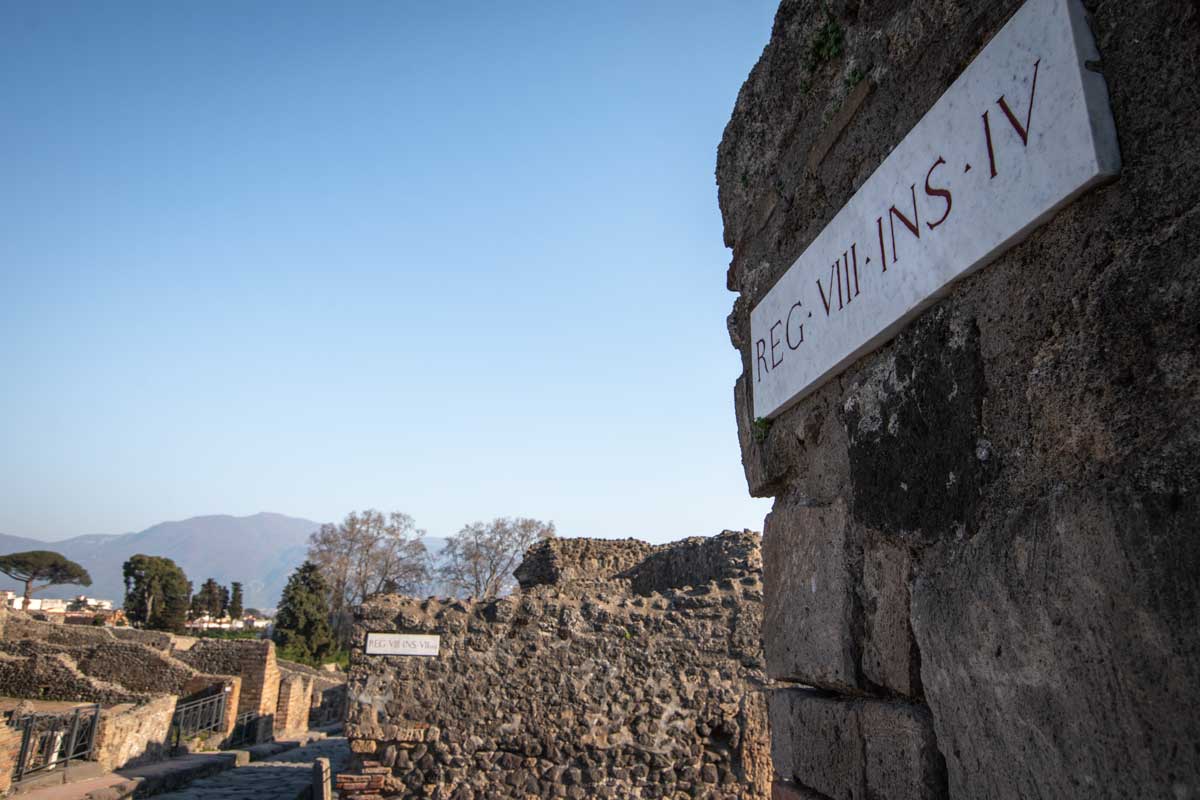 I often got the question – which one is better, Pompei or Herculaneum? As easy as this question sounds, the answer is much more complicated. To find out which one is better for you, first, we need to learn more about the antique cities.
Pompei is an ancient Roman city located in Campania, Italy, 23 km (14 mi) southeast of Naples (and here you can check about all the cool stuff inside Naples). It's world-famous due to suffering one of the biggest tragedies in the history of humanity. In 79 AD, the nearby volcano (Vesuvius) erupted and buried the city (and its inhabitants) beneath a blanket of ash and pumice.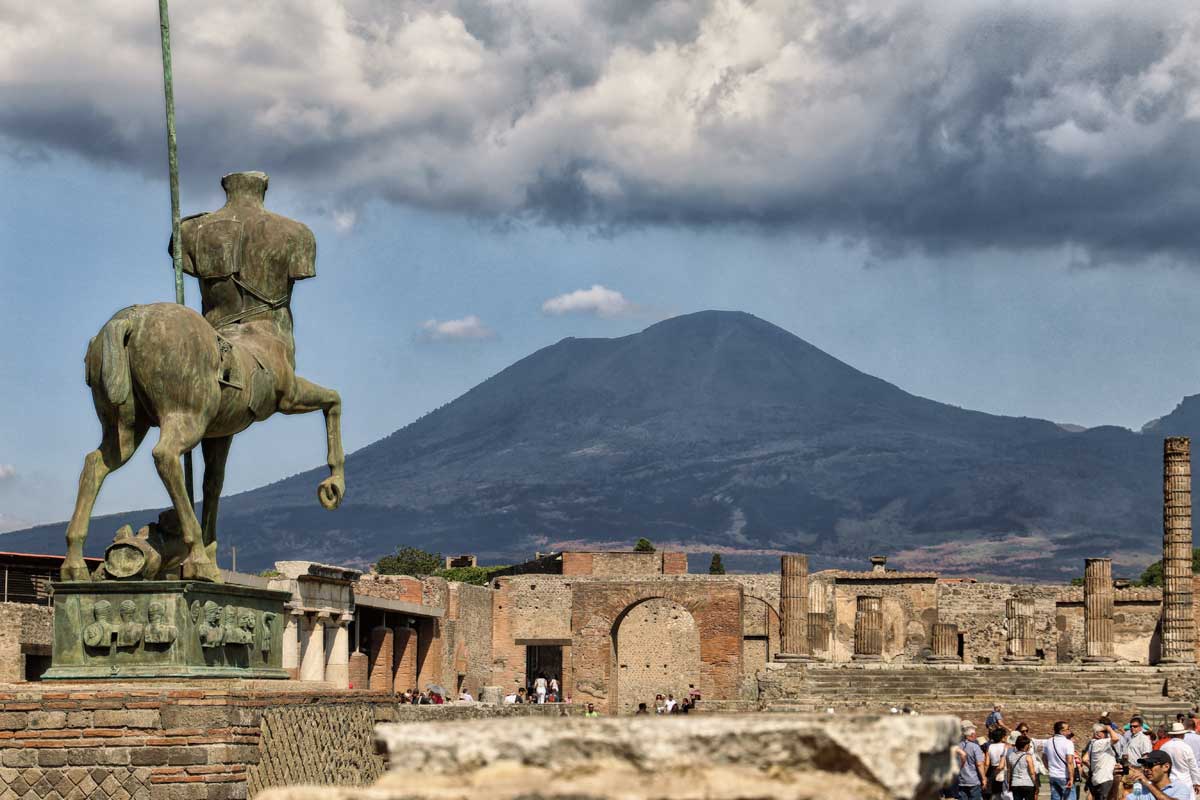 In the 1700s, Pompei was finally unearthed, revealing a well-preserved Greco-Roman city with all its lavish villas and major buildings in superb condition. Seeing the whole city gave the archeologists incredible insight into the daily life in the Roman Empire.
In 1863, Giuseppe Fiorelli perfected a method of creating plaster casts of the city's victims showcasing their final moments of life, which became one of the biggest attractions in Pompei.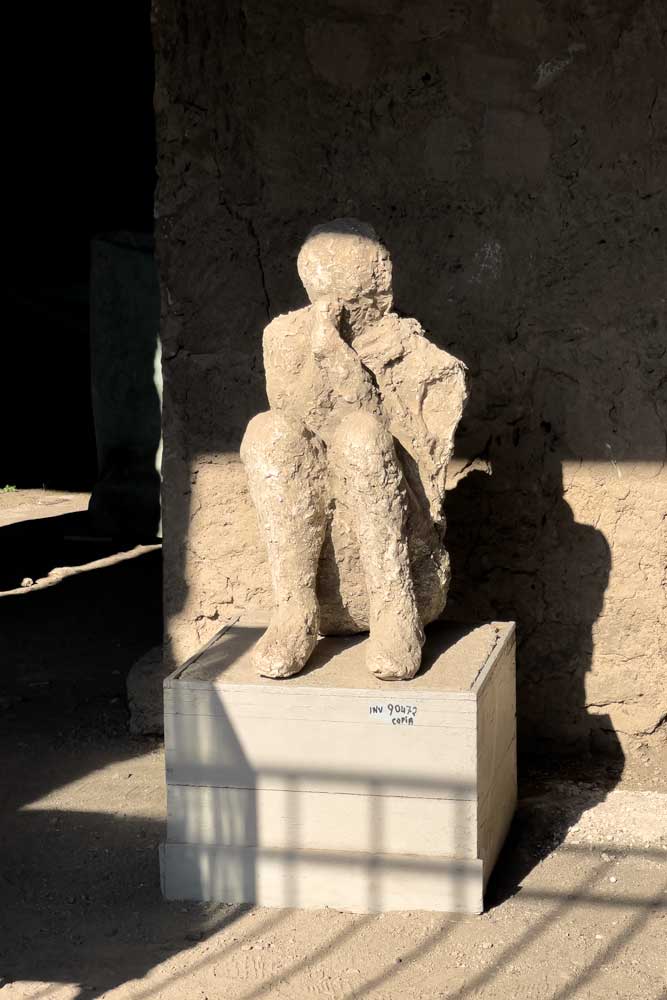 How to get to Pompei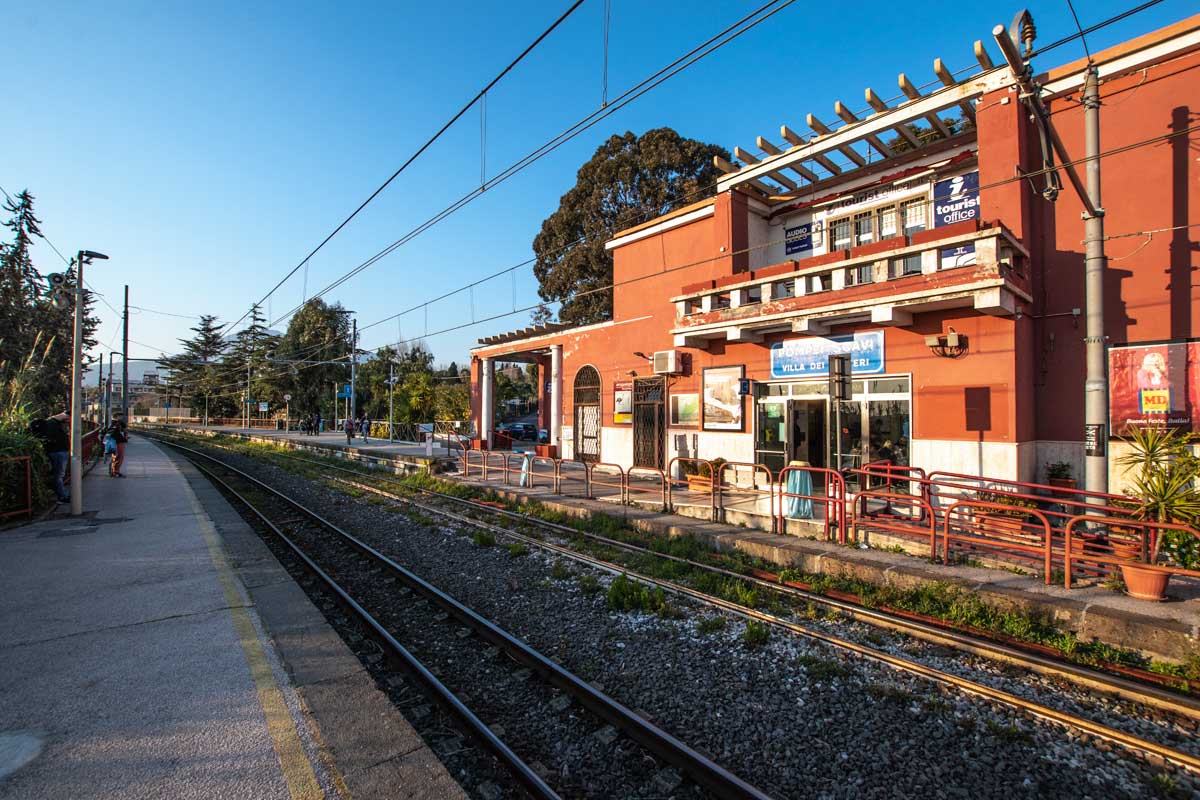 Getting to Pompei from Naples is easy. You board the Circumvesuviana Train from Garibaldi Square. You need the Blue line (to Sorrento) and a ticket to Villa de Misteri (aka Pompei Scavi). The journey lasts approximately 45 mins, and the tickets cost 2.80 EUR. The train station is right in front of one of Pompei's entrances, and the entry ticket is priced at 18 EUR (book online).
Another easy way is to drive yourself there. The most convenient tool for finding the finest rent-a-car in southern Italy is definitely Discover Cars. They compare all offers among 500 rent-a-car providers to help you find the best one.
discovercars.com/italy-mainland/naples?a_aid=globalcastaway(opens in a new tab)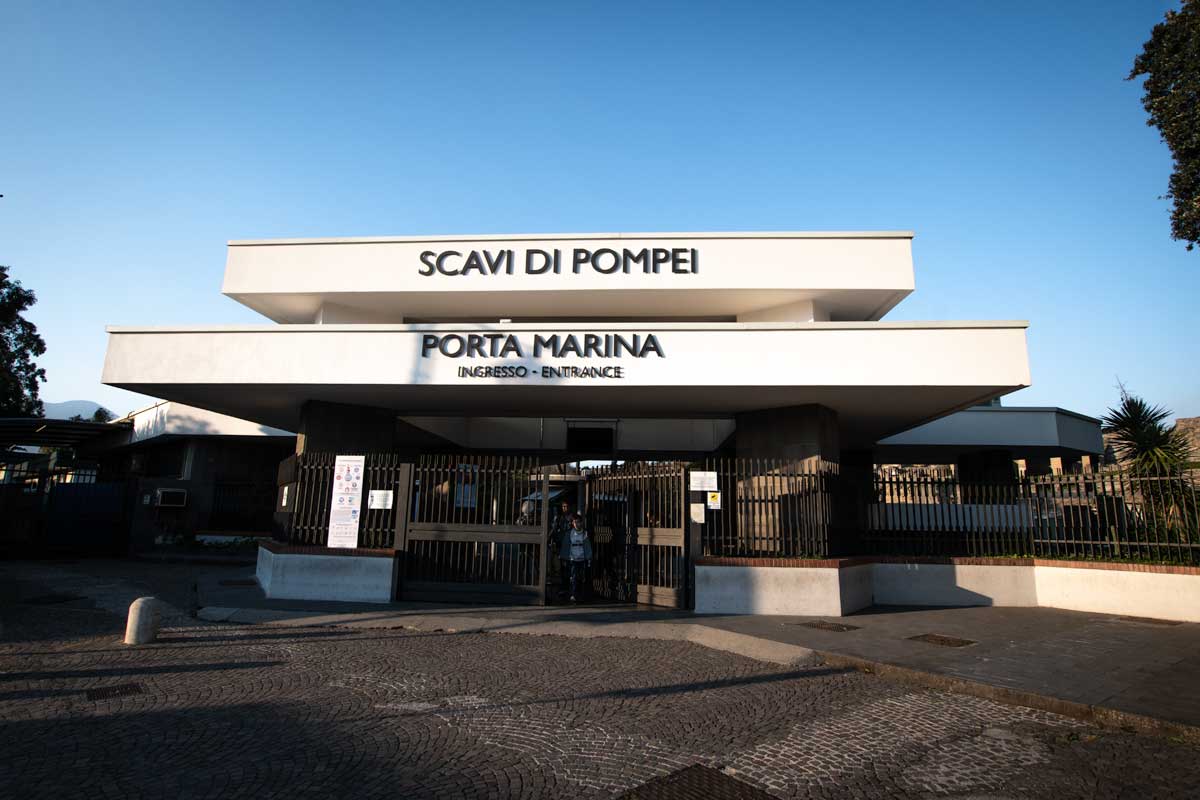 The most popular way to visit is via an organized tour that can also be combined with the nearby Mount Vesuvius. With an archeologist to guide you around and tell you interesting stories, and all you have to do is enjoy.
Is Pompei for you?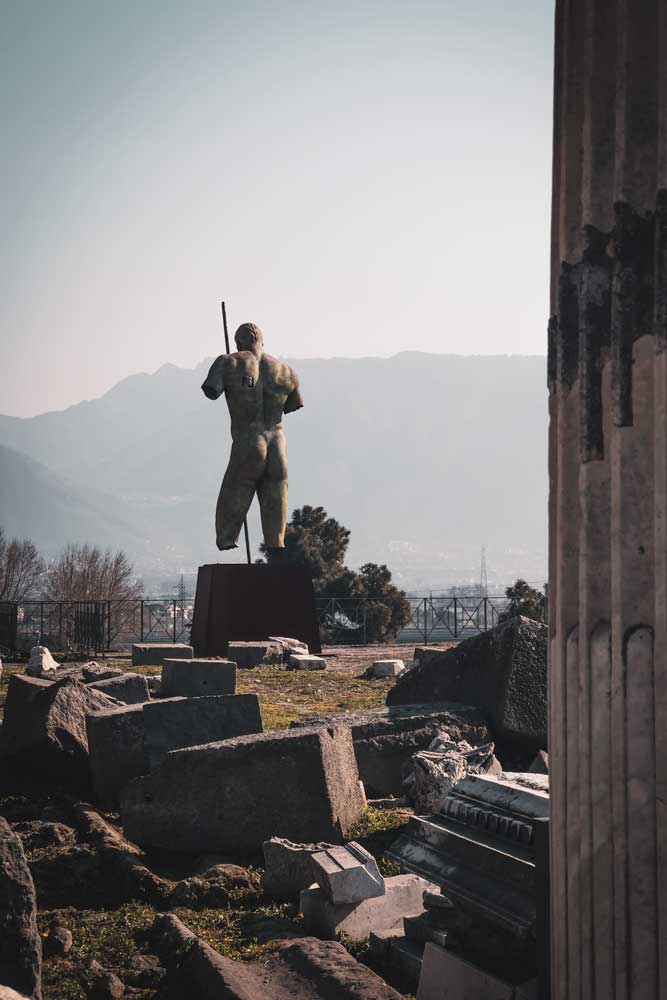 First things first – Pompei is huge! I mean, it really is a whole city with a forum, amphitheater, villas, shops, and even a brothel. So you need to have that in mind when deciding if you're going to visit Pompei or Herculaneum. Pompei requires a lot of time (more than 2 hours), a better physical shape ( you walk all the time), and a sun tolerance (there are barely any non-sun-exposed spots). You also better consider getting a guide; otherwise, you risk wandering aimlessly inside and missing plenty of exciting details.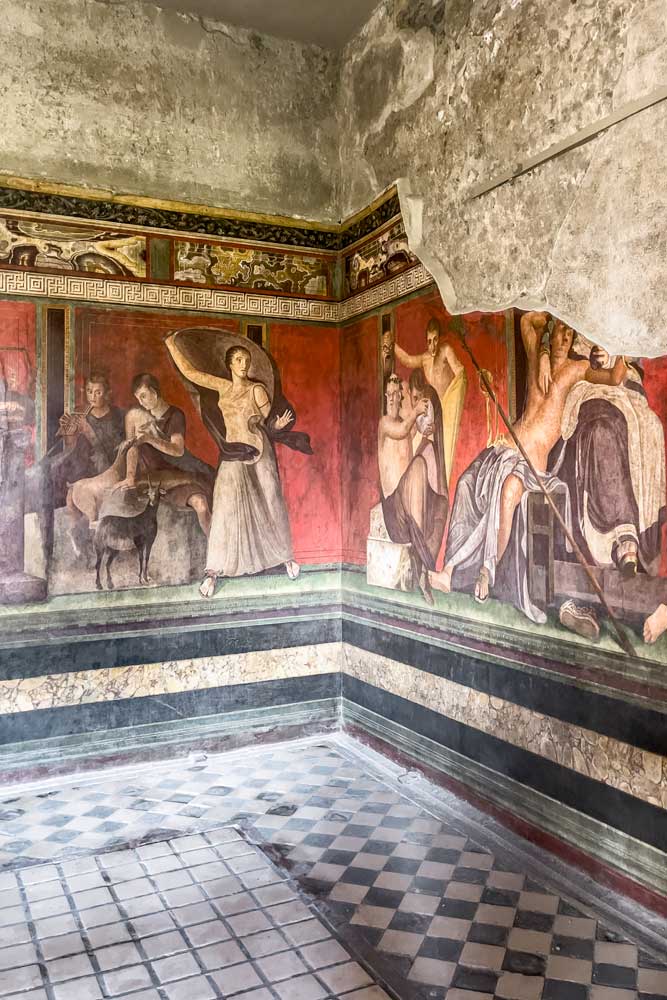 On the other hand, being in such a vast place immerses you into the Roman culture and way of life. You will explore ancient wonders the whole day and get lost in a Roman city! How cool is that? Seeing the plaster casts and understanding the people's suffering is also something you can't do anywhere else.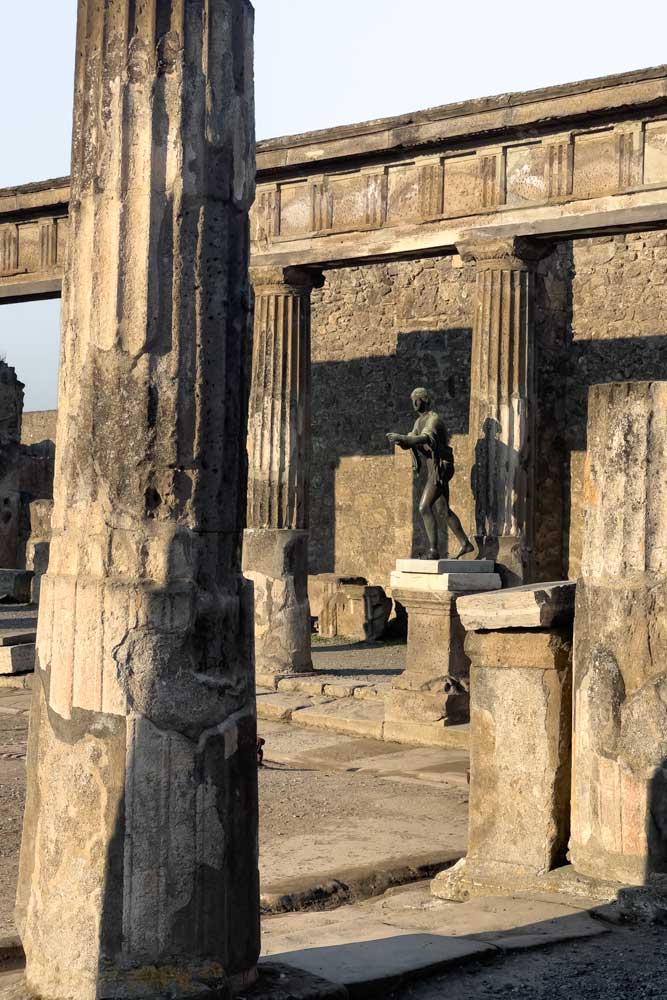 Last but not least, Pompei is incredibly famous and a great place to have an Instagram photo or brag about seeing back home.
See Also: Explore Beautiful Venice in Just 3 Days
What is Herculaneum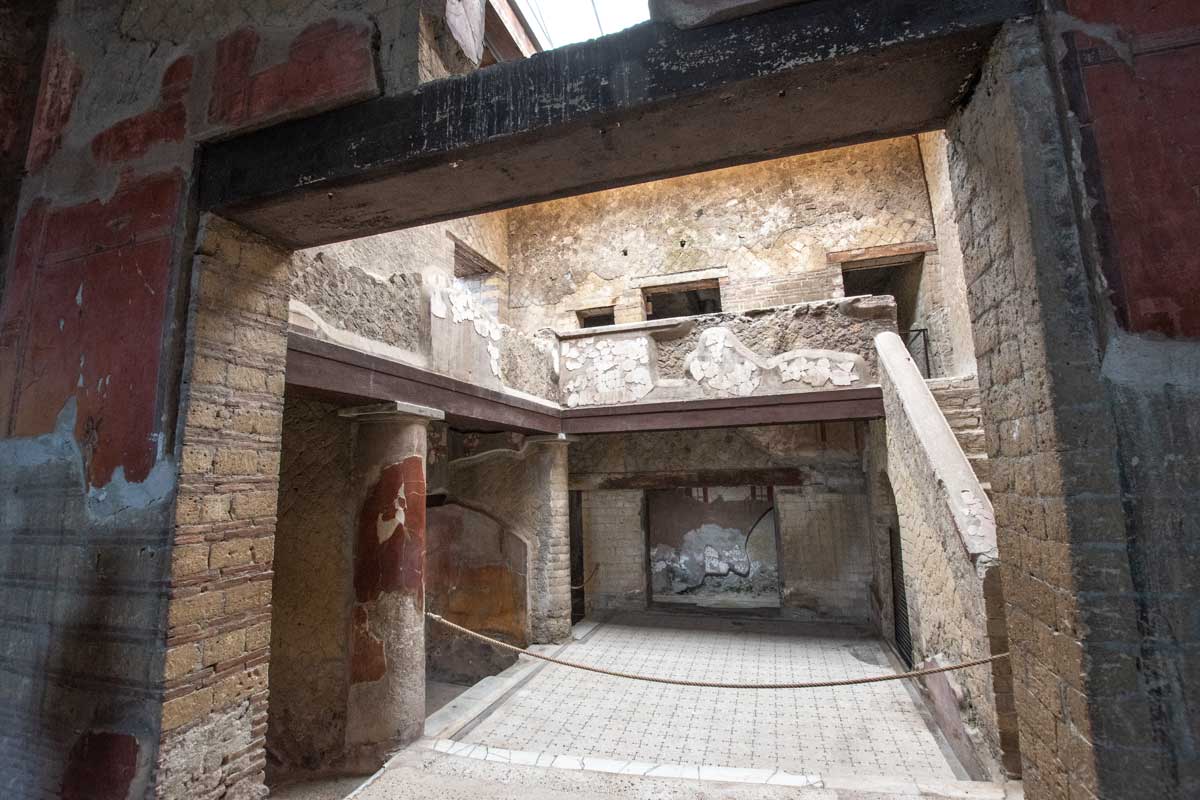 Herculaneum is another ancient city decimated by the 79 AD Vesuvius eruption (see how to explre Vesuvius on your own). It's considered one of the best-preserved archeological sites on the planet. Unlike Pompei, Herculaneum was a small town used by the Roman elite mostly for vacations.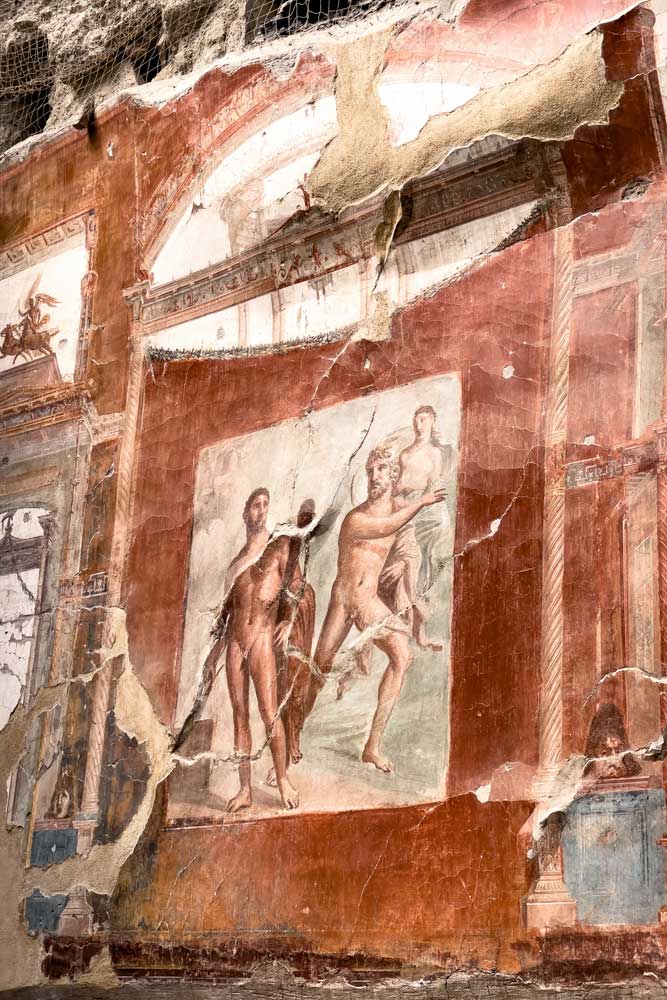 It was buried under a thick layer of mud (not ash like Pompei) which helped protect incredible components like clothing and even food (there is a jar with a description – walnuts were found here).
How to get to Herculaneum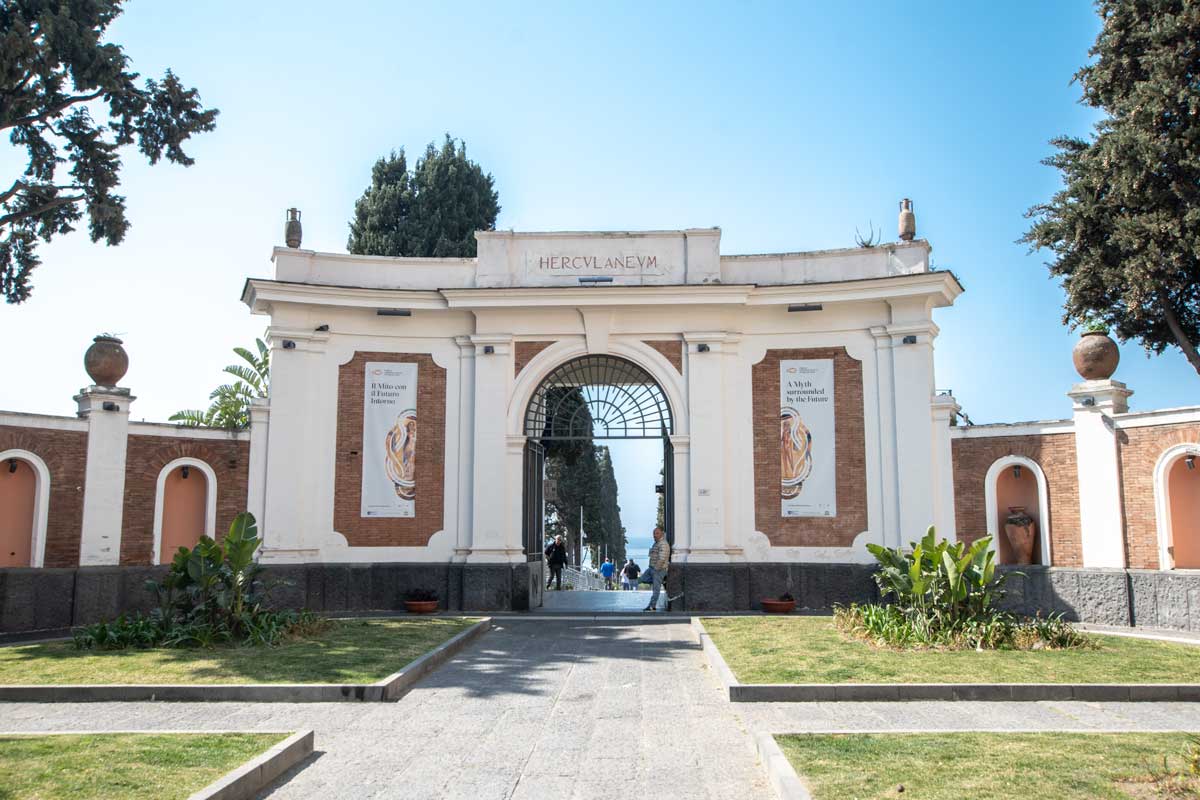 Herculaneum is closer to Naples than Pompei. You board the same Circumvesuviana Train from Garibaldi Square on the same Blue line, but you disembark at the Ercolano Scavi station. The journey lasts about 20 minutes, and the tickets cost 2.20 EUR. From the station, you get a 5-10 minutes walk to the entry of the archeological site. The entry ticket is 13 EUR.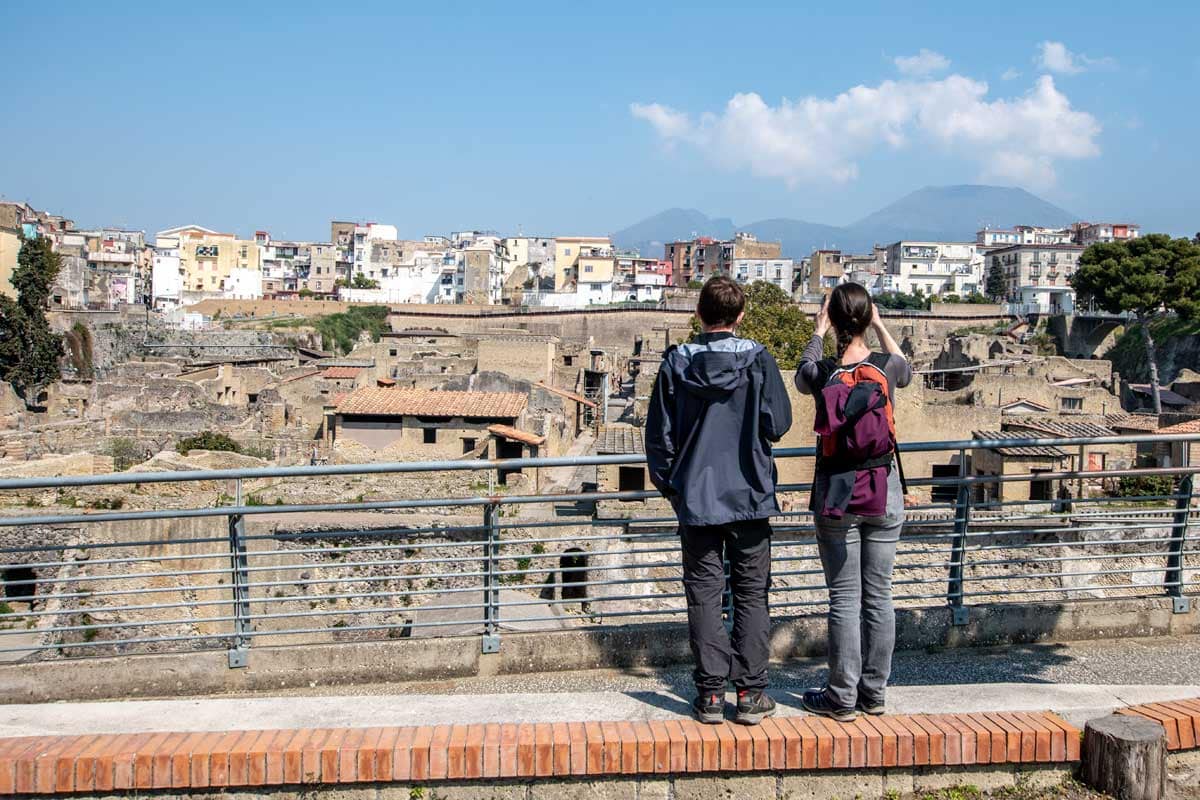 Just like Pompei, you can visit the ancient site via tour lead my archeologist that will explain all the details around. You can combine it with Mount Vesuvius as well.
Is Herculaneum for you?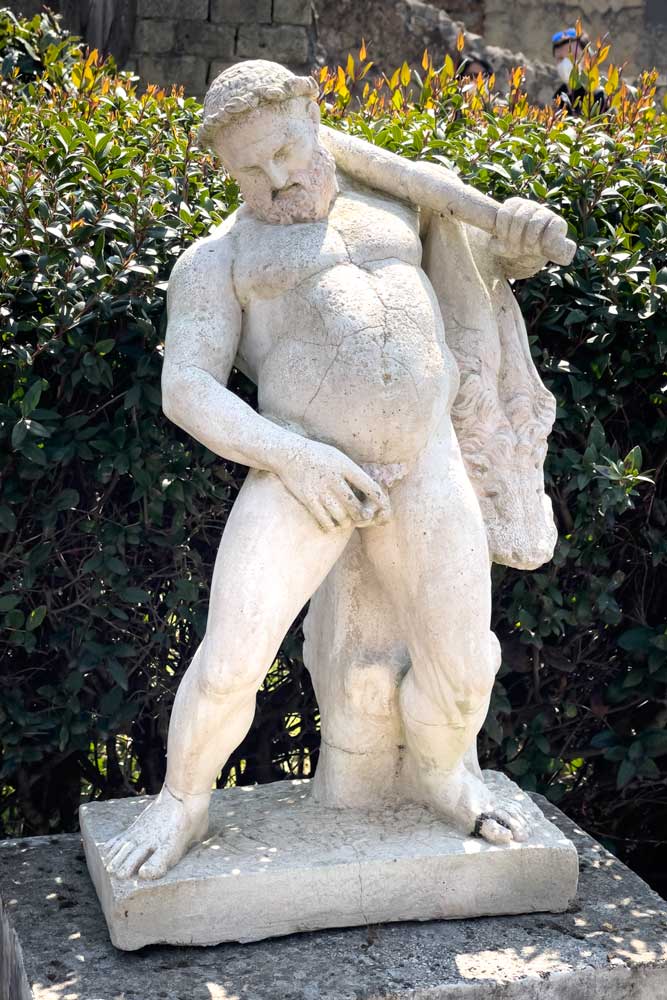 Herculaneum is way smaller than Pompei and much easier to visit. If your time is limited or you don't want to test your physical levels – the answer to Pompei or Herculaneum is definitely the latter. There are many more covered buildings to explore, so the sun is also not such a big problem.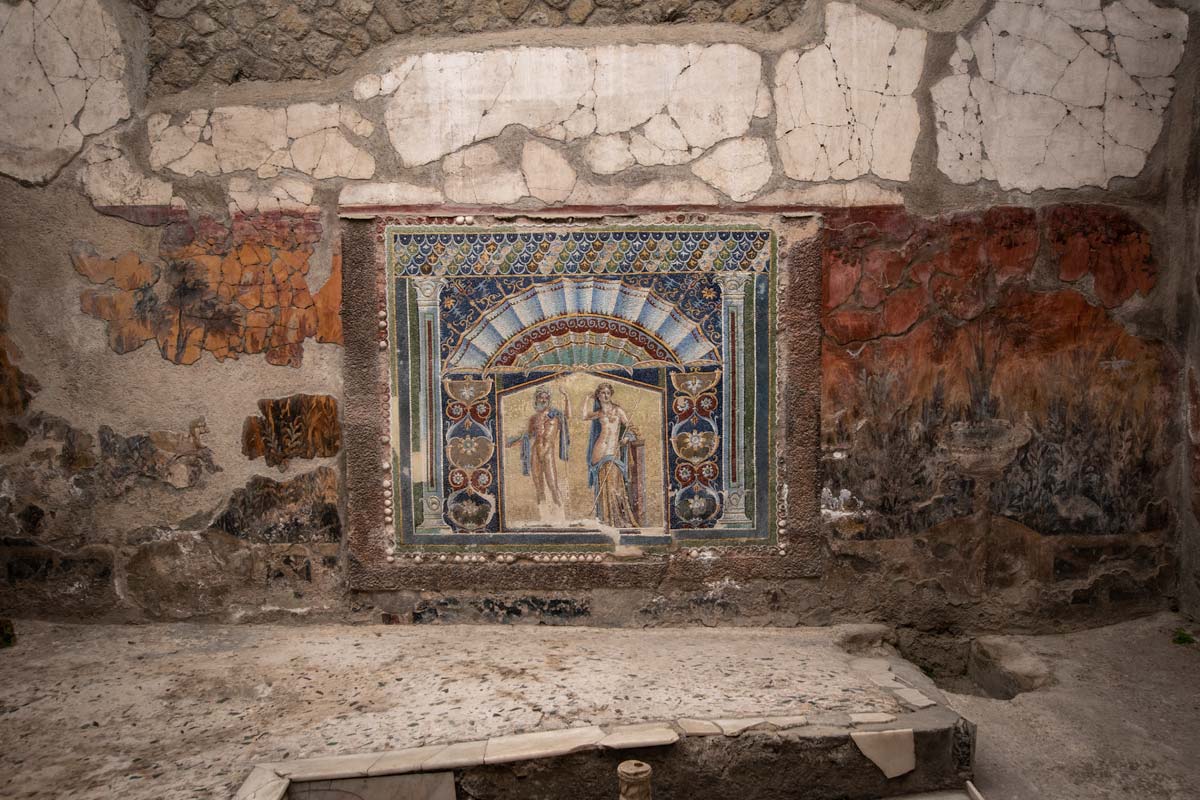 Being the more elite town, Herculaneum has exceptional ancient Roman art mosaics and statues, and you can also explore it fine without a guide. Due to the compact size of the city and the very informative paper guide (you get with the ticket), you'll have all the info you need.
See Also: The best of Florence in just 3 days
So which is better, Pompei or Herculaneum?
With all this said, you should already have your answer to Pompei or Herculaneum. For me, Pompei is the better site. It's an entire massive Roman city to explore. Streets, houses, shops, everything! Nothing beats that. Herculaneum just doesn't have the same back-in-time effect. Pompei's plaster casts are also an interesting one-of-a-kind highlight.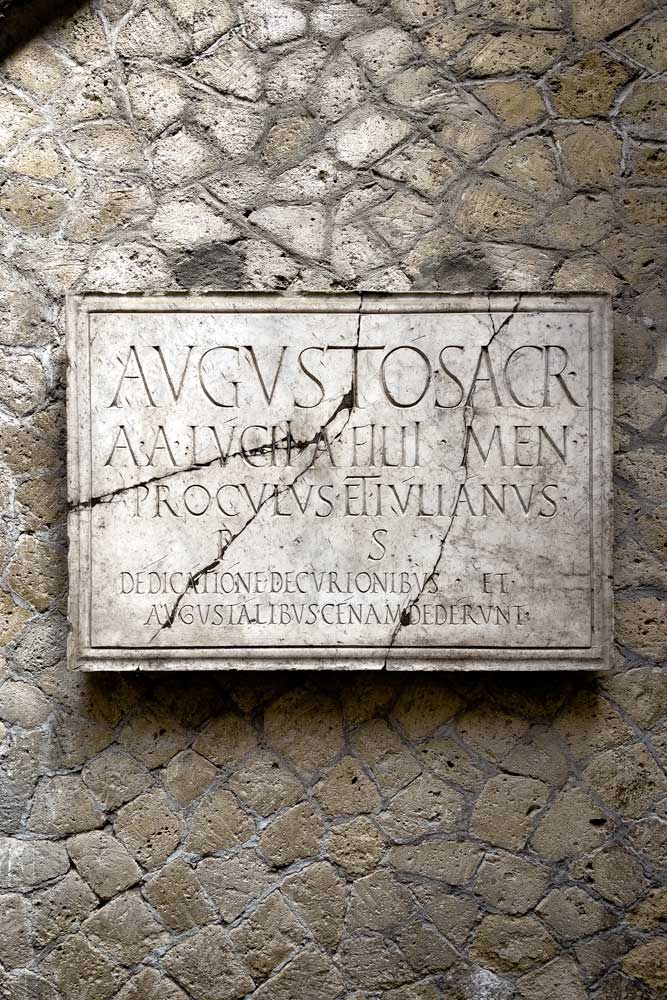 However, I had plenty of time and the physical ability to spend hours in Pompei without any worries. If you lack any of those things, Herculaneum is definitely the answer.
Can you visit Pompei and Herculaneum in a day?
Getting from Herculaneum to Pompei is easy enough, but I don't suggest it unless you're an avid archeology fan. Both sites are interesting to see and explore, but by doing it on the same day, you are risking burnout, and missing the beauty of these world-renounce spots due to exhaustion is really not something you want to do.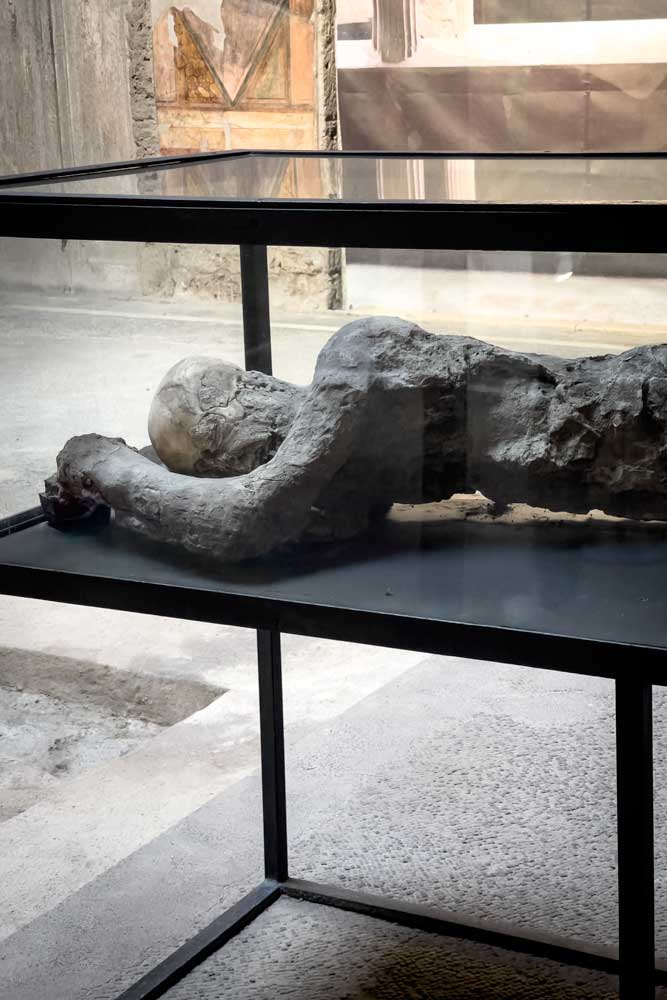 If you are an archeology enthusiast, the best way to distribute your time would be via an organized tour. You'll have private transportation, sorted-out tickets, and a guide. You can combine the ancient sites with Mount Vesuvius and have one hell of a day.
That's all from me, now you which one to visit, Pompei or Herculaneum.
————————————
If you haven't planned your trip there yet, find out how I plan my trips!
————————————
I have 48 bucket list ideas for Italy. See my impossible bucket list of 1700+ adventures!

Is Pompei on your bucket list?
---
Some of the above are affiliate links and I will earn a percentage of the sale if you purchase through them at no extra cost to you. This helps keep my site running – so thanks in advance for your support!