One of the most popular activities in Italy's beautiful Tuscany region is the day trip from Florence to Pisa. Since Florence is the province's principal city (and a world-renounced tourist hub), I guess you've planned at least a few days there but better add one more because the train from Florence to Pisa is just an hour.
That's right, just an hour away, one of the most emblematic structures in Italy and Europe is waiting for you. I'm talking about the Leaning Tower of Pisa, of course. And no, you don't need to plan a few days in town to see the best of it. Spending one day in Pisa is enough to see everything there.
I'm sure I got you excited and ready to go!
How to get from Florence to Pisa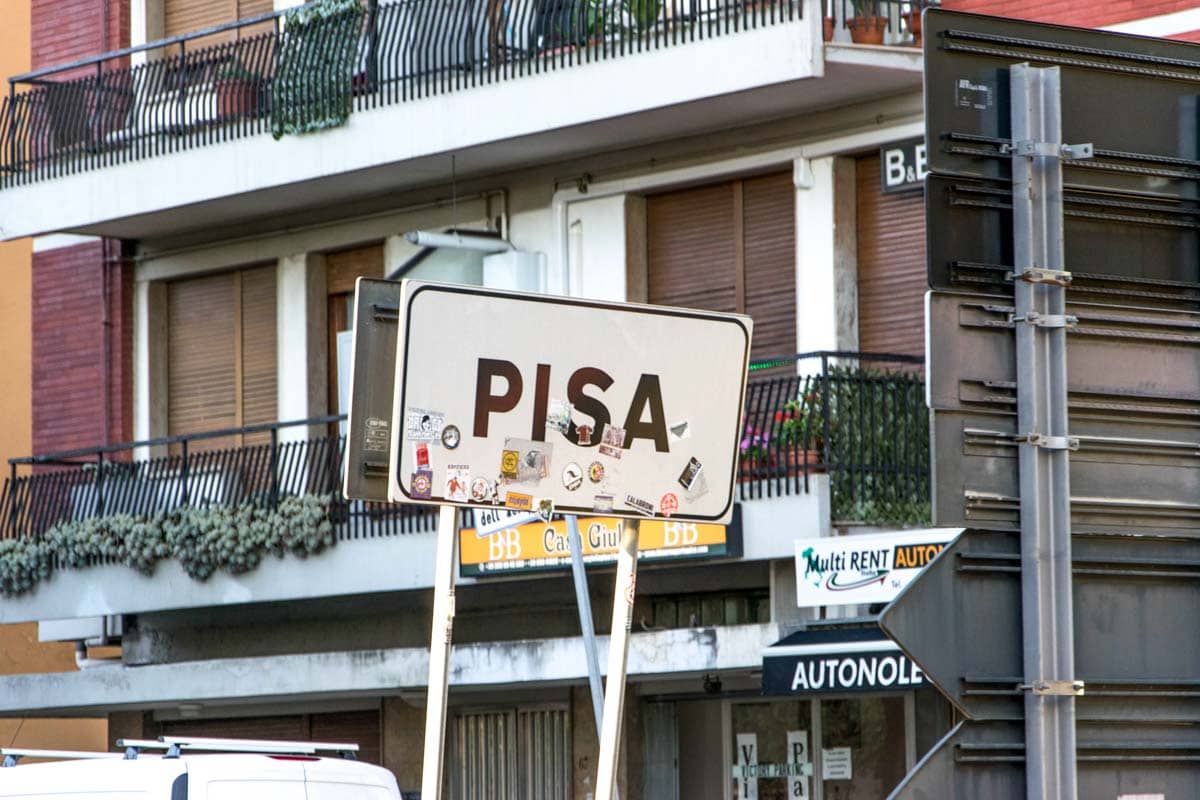 As I mentioned, getting from Florence to Pisa is incredibly easy. It's also quite cheap! Here are the two options – the cheapest one and the most hassle-free one:
Florence to Pisa by train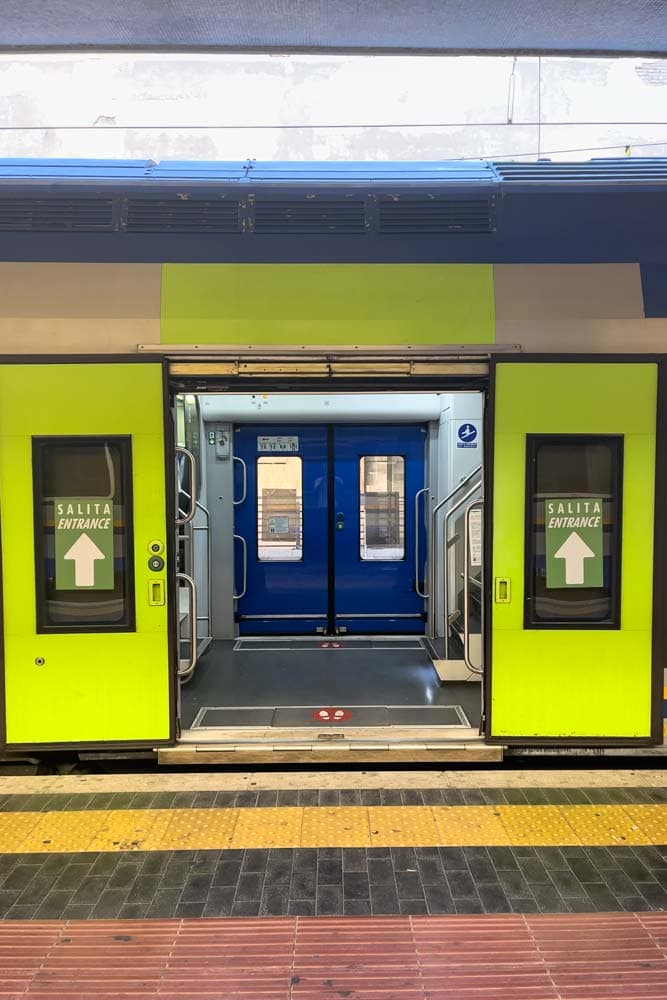 This is the cheapest and also most popular option. Thanks to Italy's advanced railroad system, you can get everywhere by train.
Make your way to Florence's Santa Maria Novella station and get a ticket to Pisa Centrale. It's around an hour-long journey that should cost you approximately 9 EUR.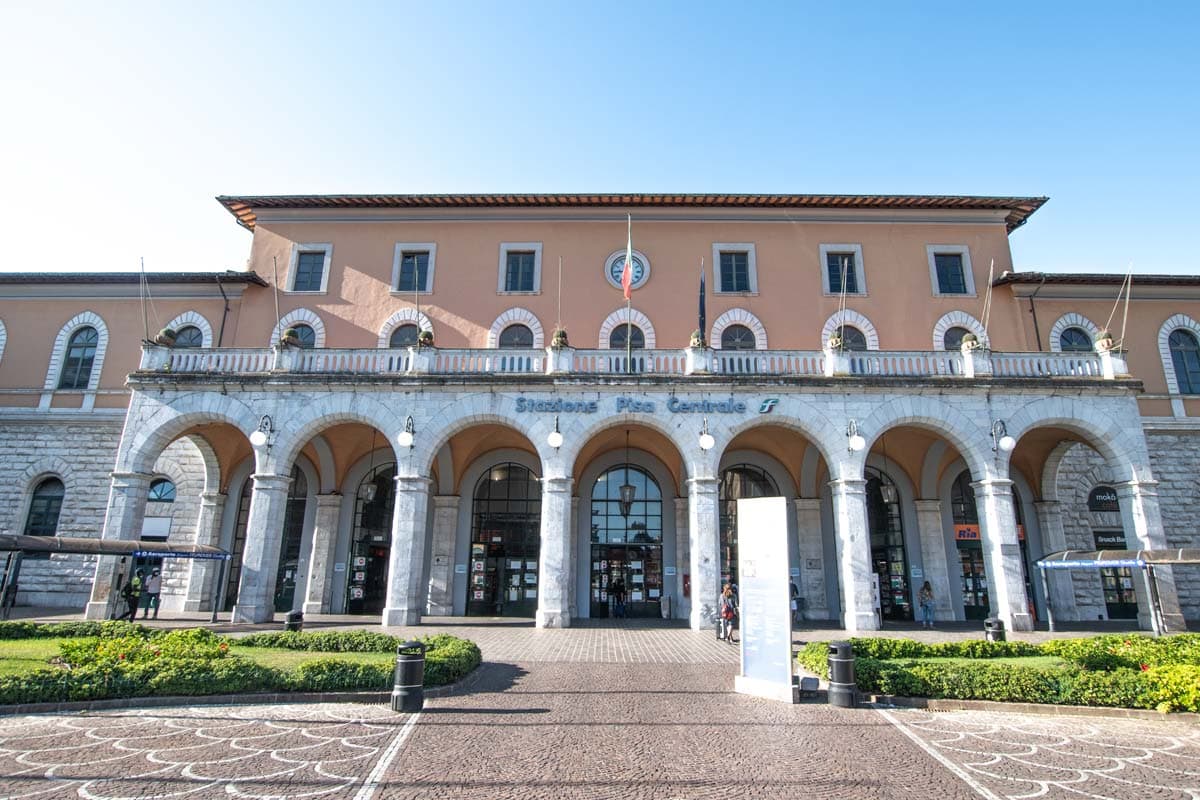 No need to get a round-trip ticket or buy one months in advance. There are plenty of scheduled trains, so there are always free seats; therefore, prices barely change with time. So what I do when I have a train ride in Italy is just go to the station and buy my ticket there (via Omio since I find it most straightforward) for the next departing train. This way, I have maximum flexibility.
On the way back, do the same from Pisa Centrale. Trains are scheduled from 4:00 AM to 11:00 PM, so there's no chance of getting stuck in Pisa.
Florence to Pisa via tour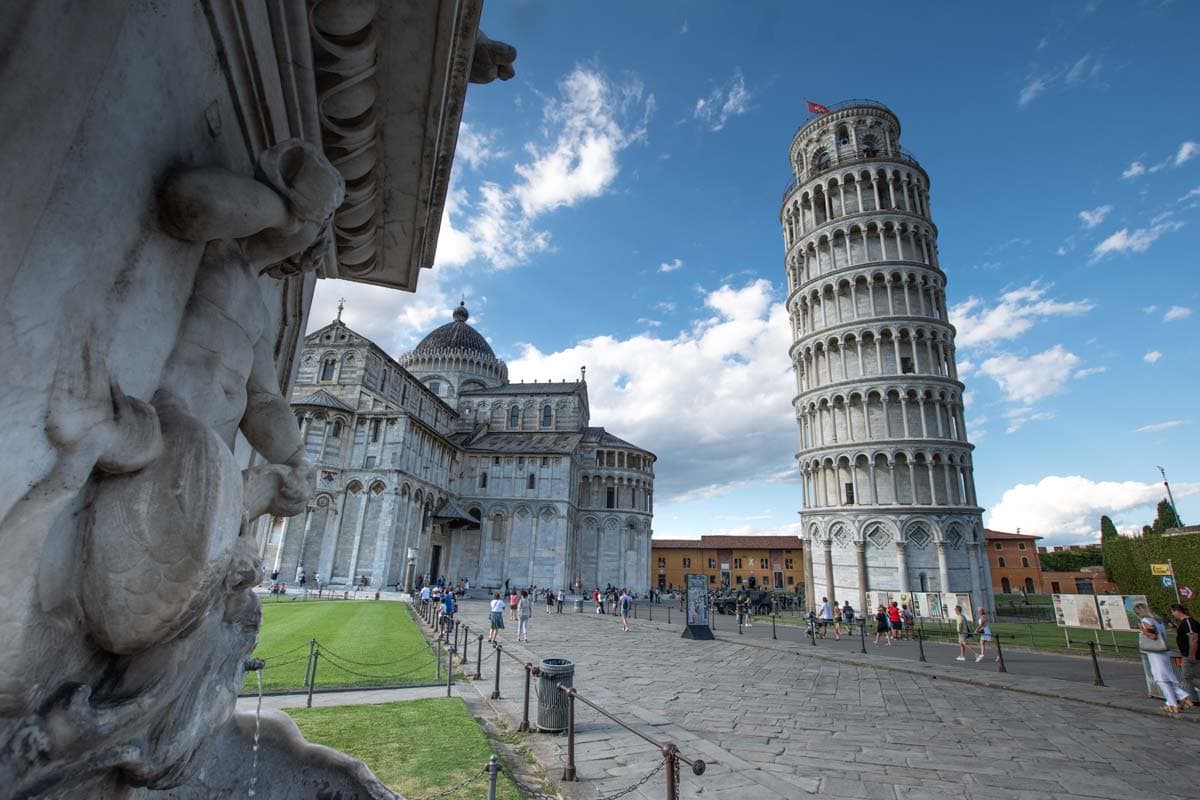 If you don't want to test your navigational skills, you want someone to drive you to Pisa, buy you tickets, and tell you more about the monuments there; the hassle-free option is for you – a Pisa day trip via organized tour. Here are my suggestions:
Florence to Pisa via car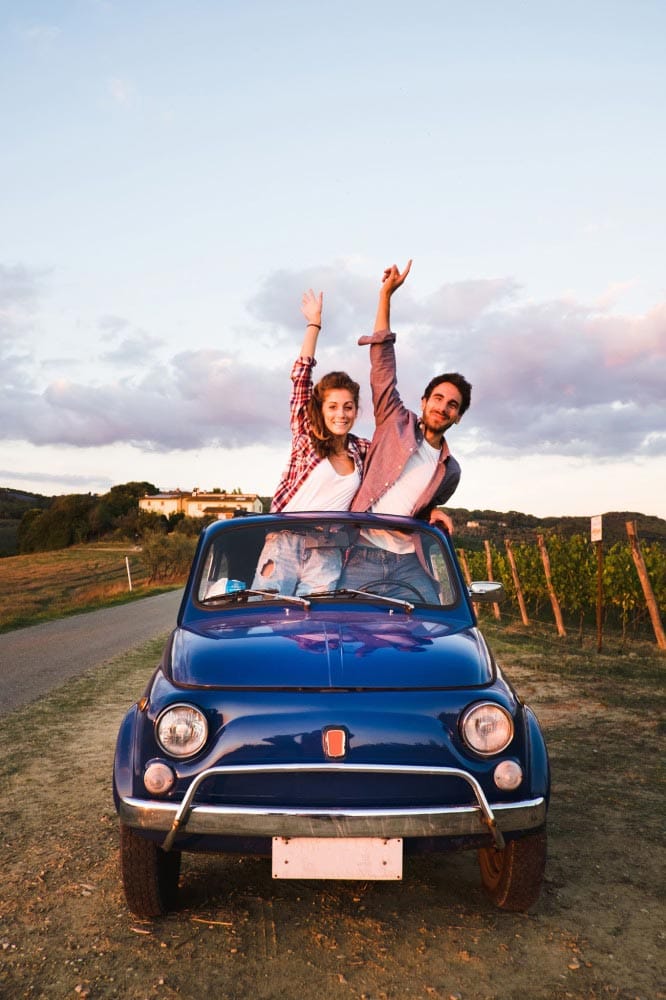 There's something poetic in driving yourself across Tuscany, isn't it? The most convenient tool for finding the finest rent-a-car in Italy is definitely Discover Cars. They compare all offers among 500 rent-a-car providers to help you find the best one. Get yourself a Ferrari (or Fiat) and submerge into one of the most Italian-like adventures there are.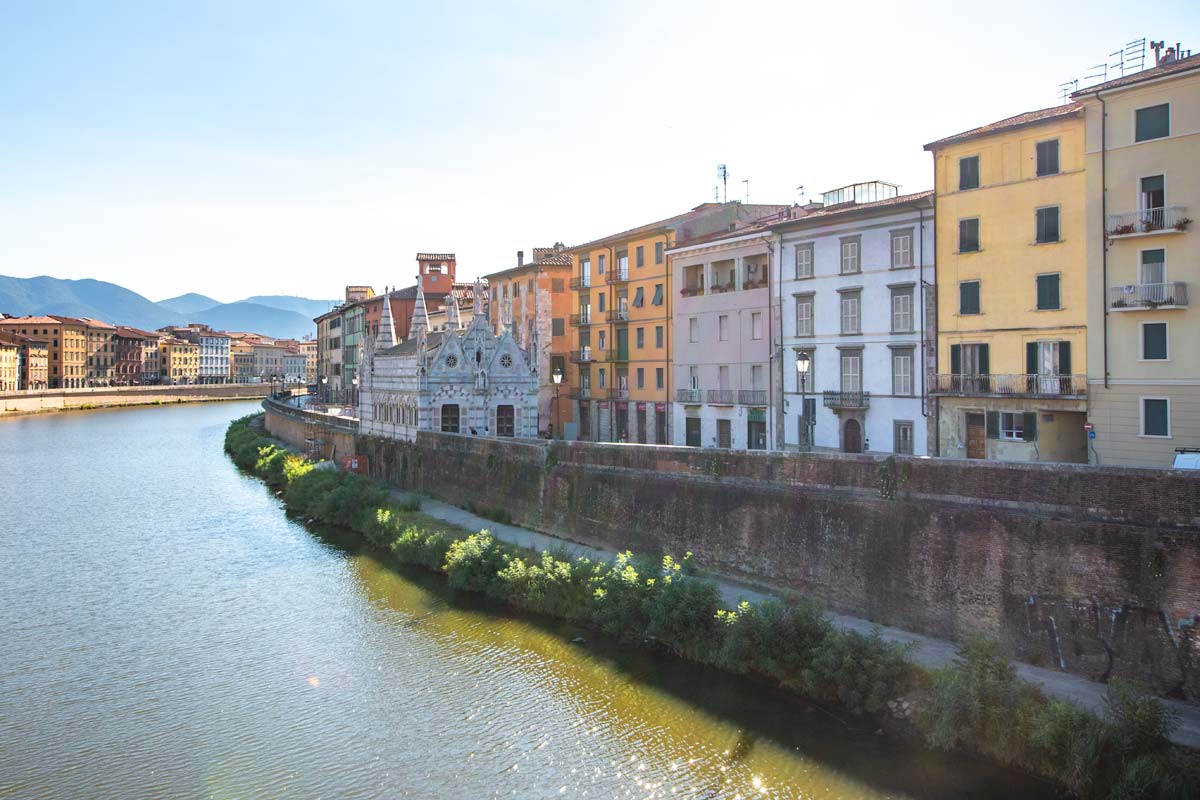 This tour will take you by bus/coach to the most famous place in Pisa – Piazza dei Miracoli. An expert guide will help you discover the most famous buildings on the Piazza (basically everything noteworthy is there) and will accompany you all the way to the top of the Leaning Tower of Pisa. They can also help you get a funny supporting-the-tower photo!
Check out the latest prices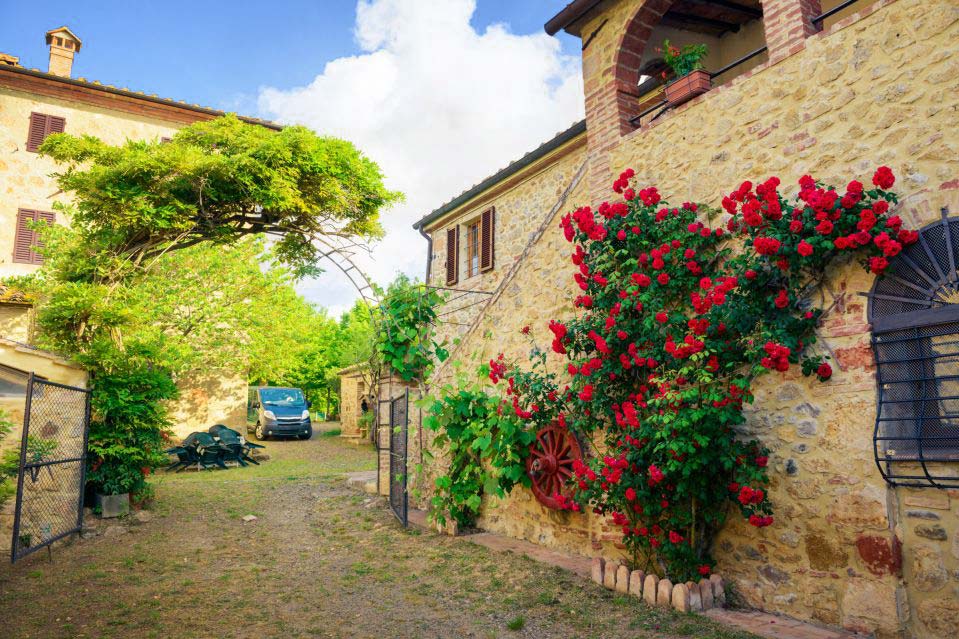 This one will take a full day combining Pisa with the best of the world-famous Tuscany region. You will explore medieval Siena and its Gothic cathedral, the magnificent towers of San Gimignano, taste some 4 Chianti region wines in an authentic wine estate, and have a traditional pasta lunch in an Italian farmhouse. All of this, plus the wonders of Pisa, guarantees an incredible day.
Check out the latest prices
Note: If you want to climb the tower, inform the organizers when booking.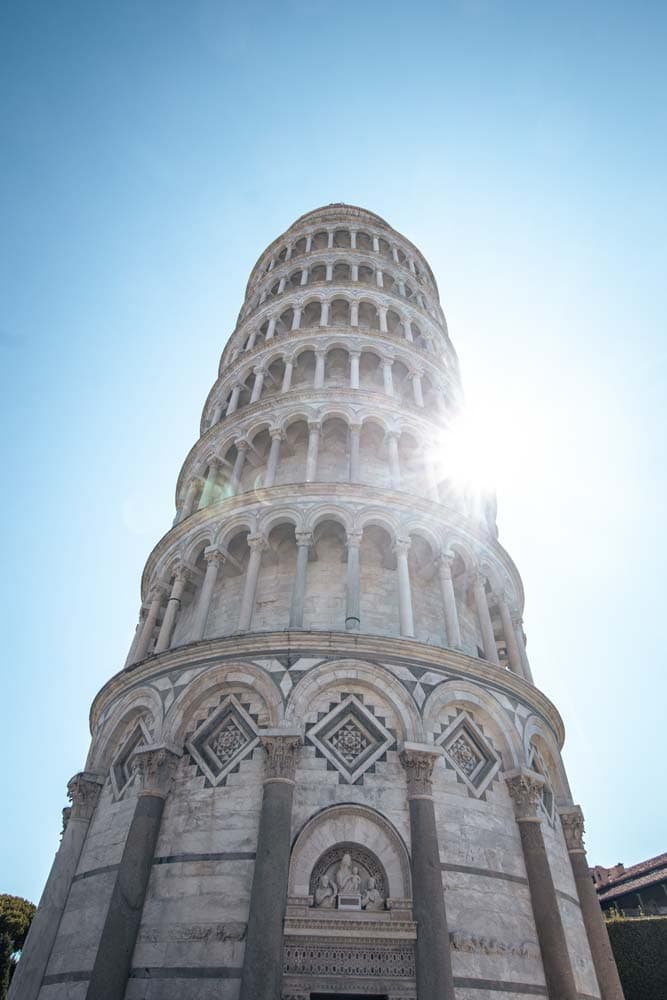 If you have no problem reaching Pisa on your own, but you want a guide to tell you more about the place and explain all about the famous Pisa Cathedral, Baptistry and, of course, the Leaning Tower, this tour is exactly what you need.
Check out the latest prices
What to see in Pisa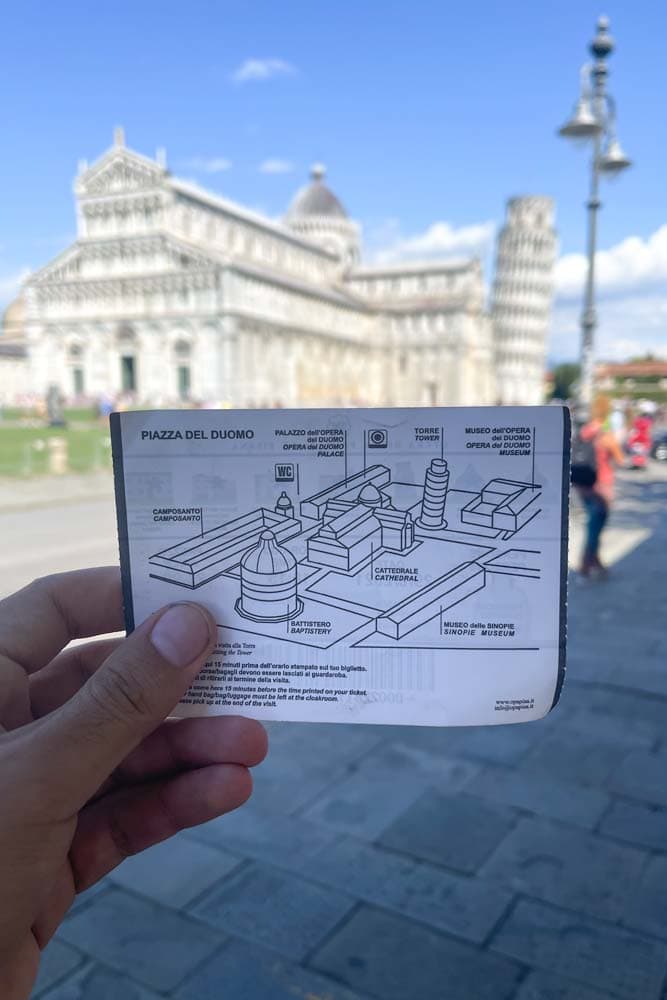 You made your way from Florence to Pisa, and now it's time to explore the city. The good thing about Pisa is that most of the attractions are all in the same place – Piazza dei Miracoli (Square of Miracles). To reach the piazza from Pisa Centrale station, you can use a taxi or a bus, but I strongly recommend using your feet. It's not that far (around 20 minutes), and you'll see and experience more of the city.
Keith Haring Mural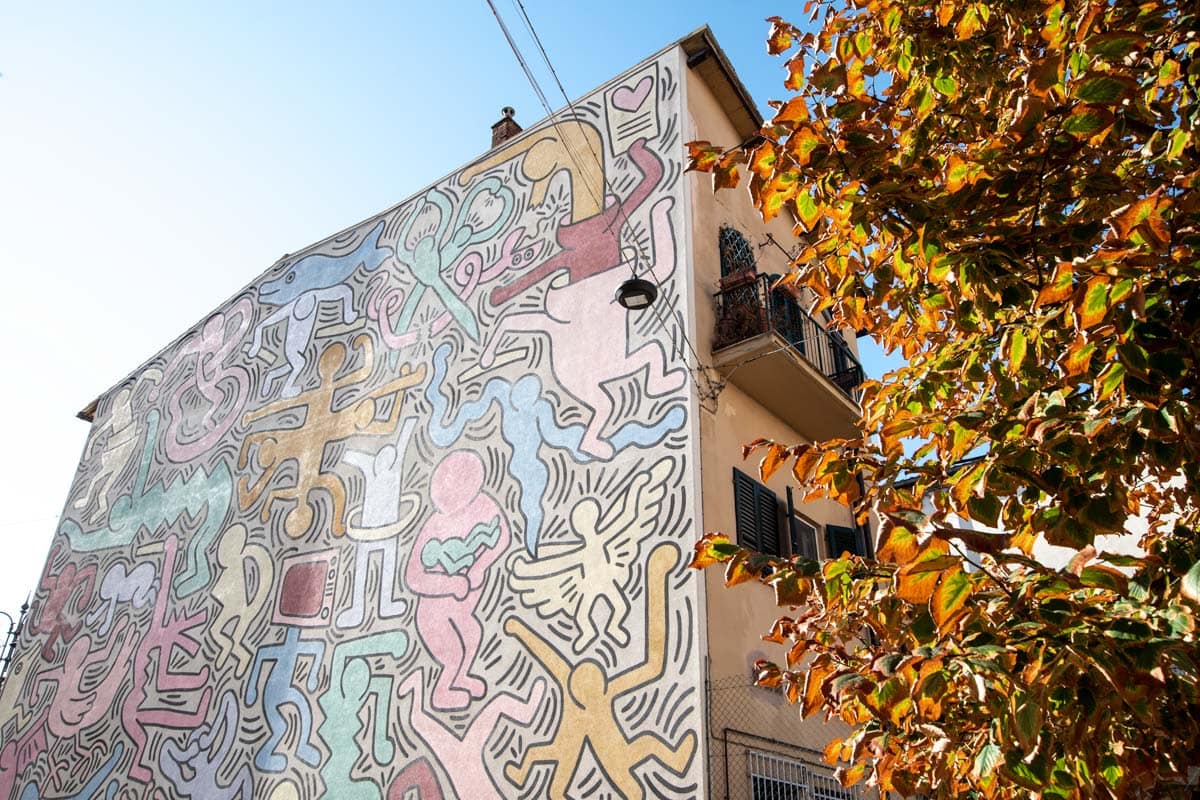 After getting off the train, the first thing to discover on your one day in Pisa is the Keith Haring Mural. Painted on the exterior wall of the Church of Sant'Antonio, the mural was created in 1989 and is one of the last murals executed before the famous artist's death in 1990.
It's named Tuttomondo, translating to All World, and depicts 30 figures, drawn in Haring's signature cartoon-like style, with an overarching theme of peace and harmony.
Santa Maria della Spina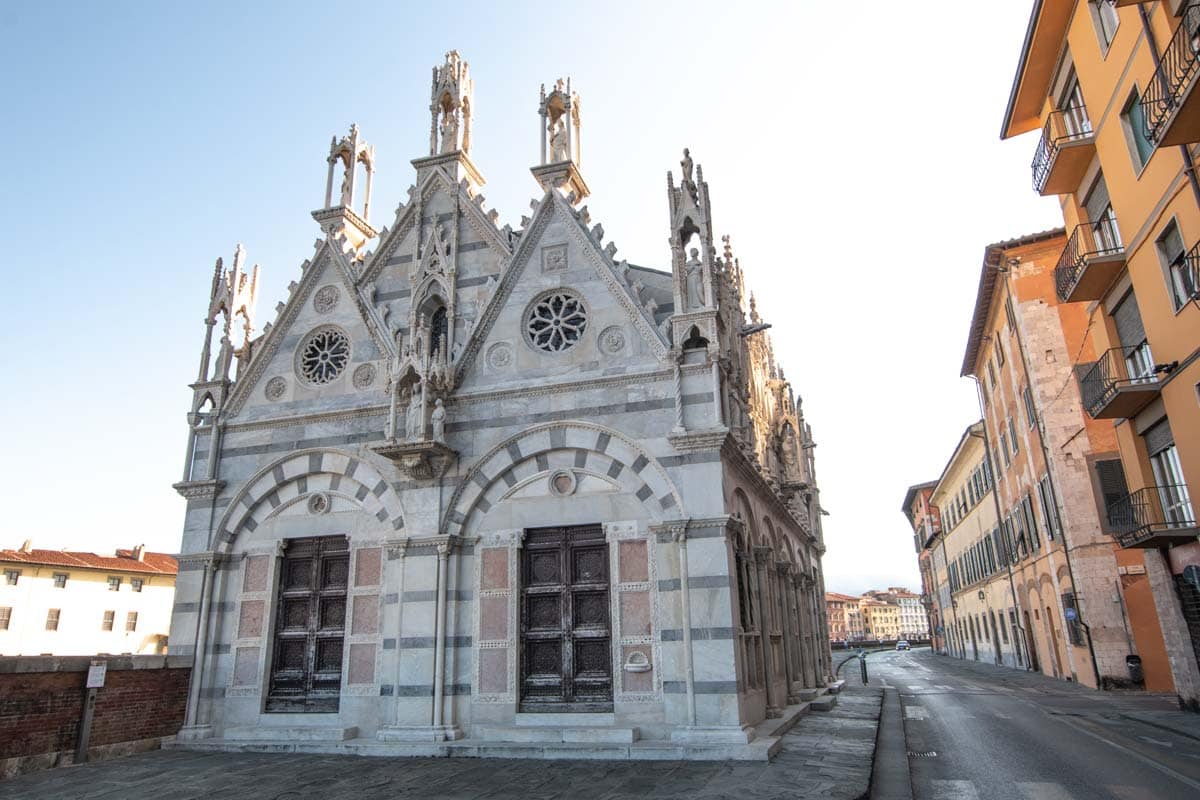 Next to Arno River, on our way to Piazza dei Miracoli, we find the tiny church of Santa Maria della Spina. Erected around 1230 in the signature Pisan Gothic style, the church used to be home to one of the thorns of Jesus' crown of thorns, but the artifact was later moved to Chiesa di Santa Chiara.
The tiny church is still an incredible sight, and since it's on your way to Piazza dei Miracoli, it's worth the stop.
Leaning Tower of Pisa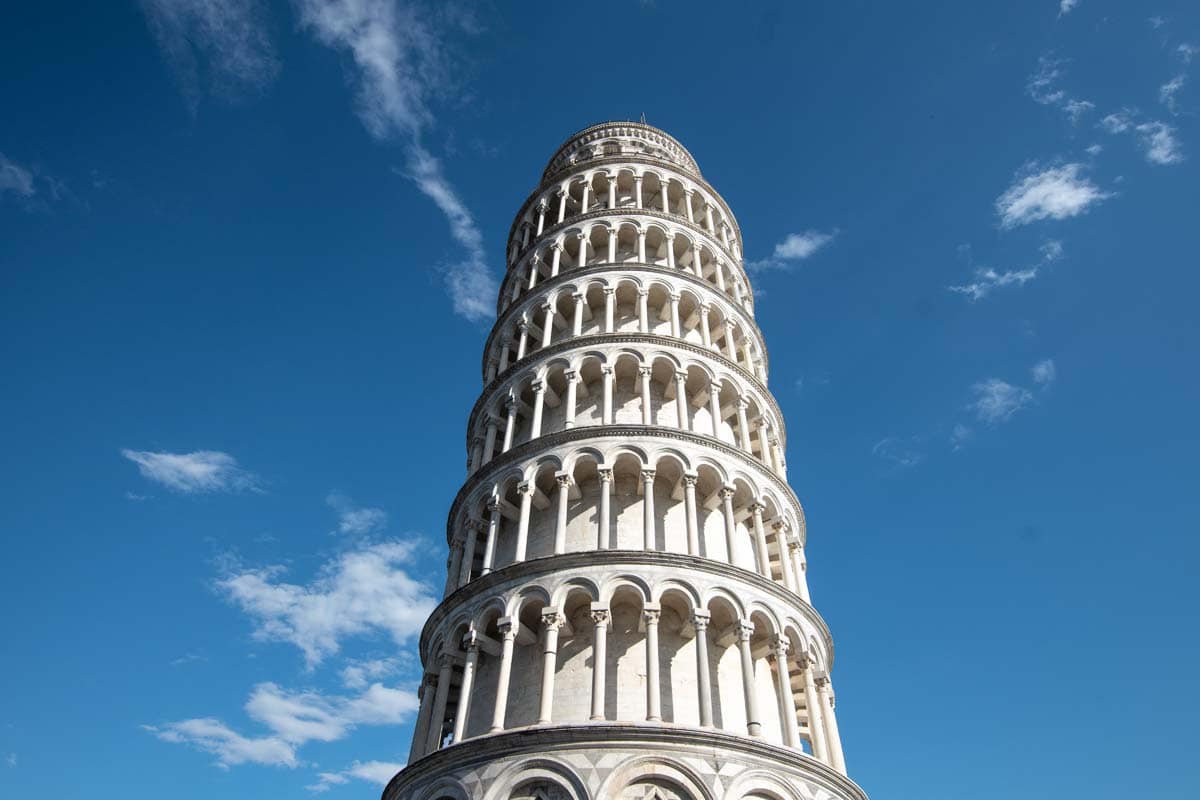 It's time for the main attraction on our journey, the whole reason you're making this Florence to Pisa day trip – the UNESCO recognized Leaning Tower of Pisa.
Completed in 1372, the free-standing belltower of the Pisa Cathedral is known for its nearly four-degree lean due to an unstable foundation. With a height of 56m (185ft) and a weight of approximately 14,500 tonnes, the tower was mistakenly built over soft ground, which almost led to its collapse. As a result, the Leaning Tower was closed for a decade (between 1990 and 2001) for structural strengthening that was a completed success guaranteeing another 300 years of leaning for the Tower of Pisa.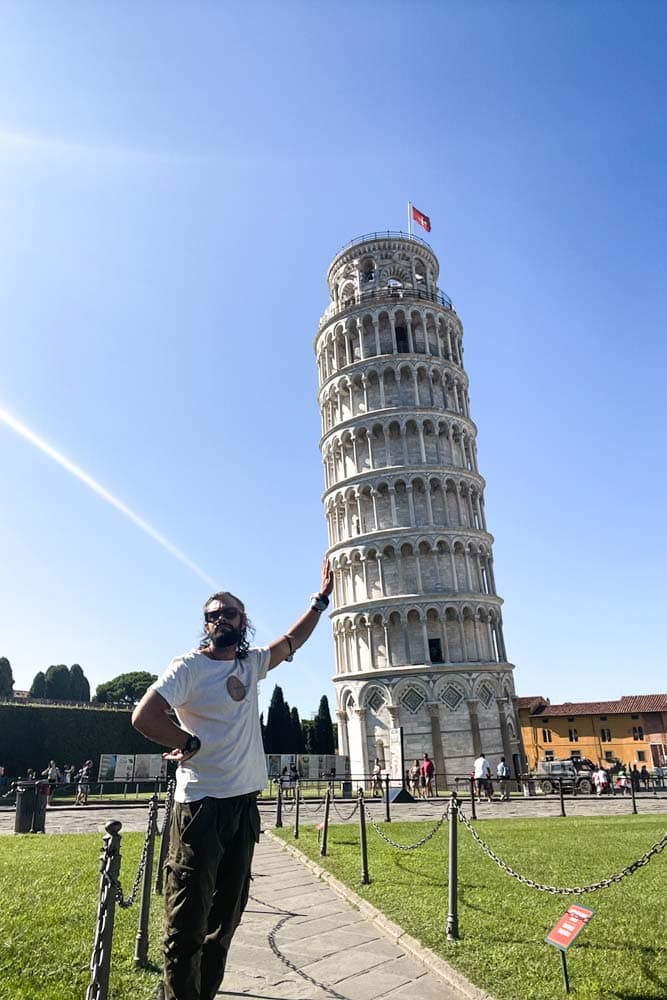 To get the best of the UNESCO Tower, I suggest going to the Piazza as early as 8:30 AM. The tower opens at 9:00 AM and is relatively calm until 10:00 AM when the tourist masses start to arrive. So going at 8:30 AM will give you the chance to get one of them I'm-holding-the-tower classical shots relatively free of people. Then you can get a ticket and climb the Tower of Pisa before the crowds are even there.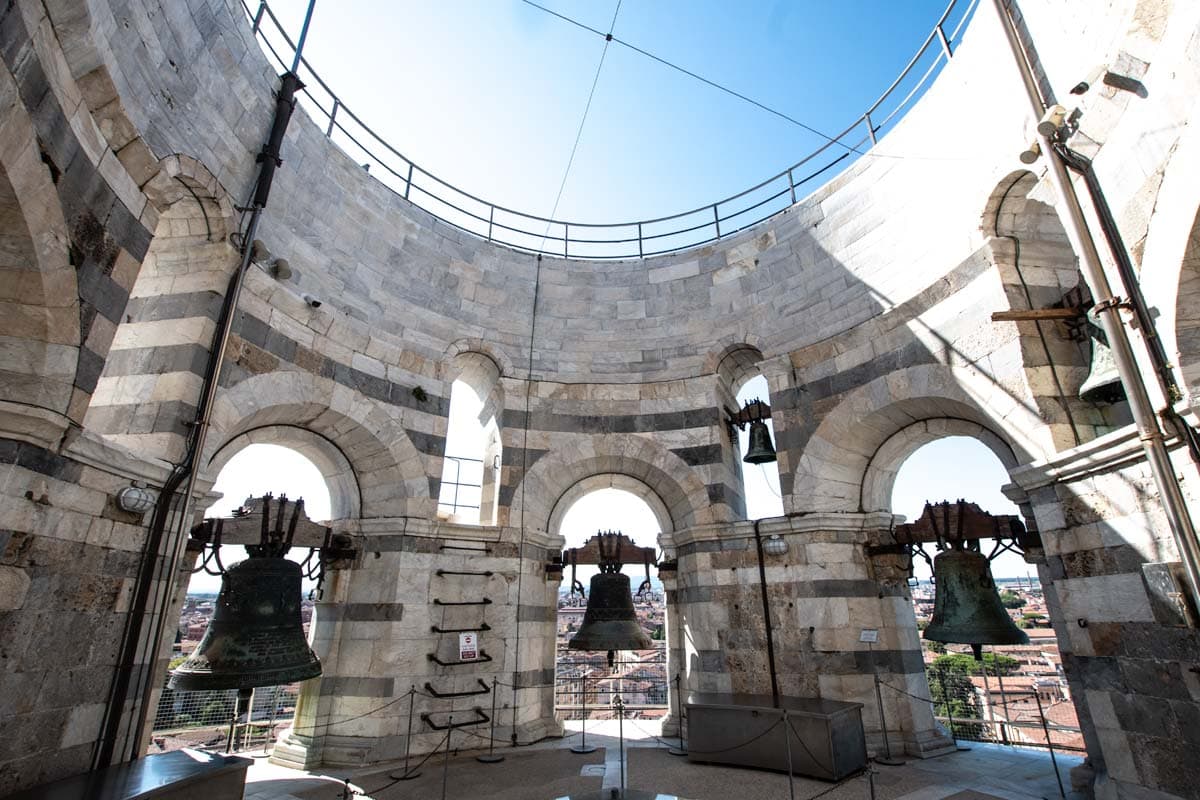 Climbing the tower is…well, climbing. There are 273 marble stairs that lead you to the top, where you have 10-15 minutes to check out the scenery around you. It's forbidden to climb with a bag (there's a free wardrobe to check them in), but it's ok to take a camera.
Cathedral of Santa Maria Assunta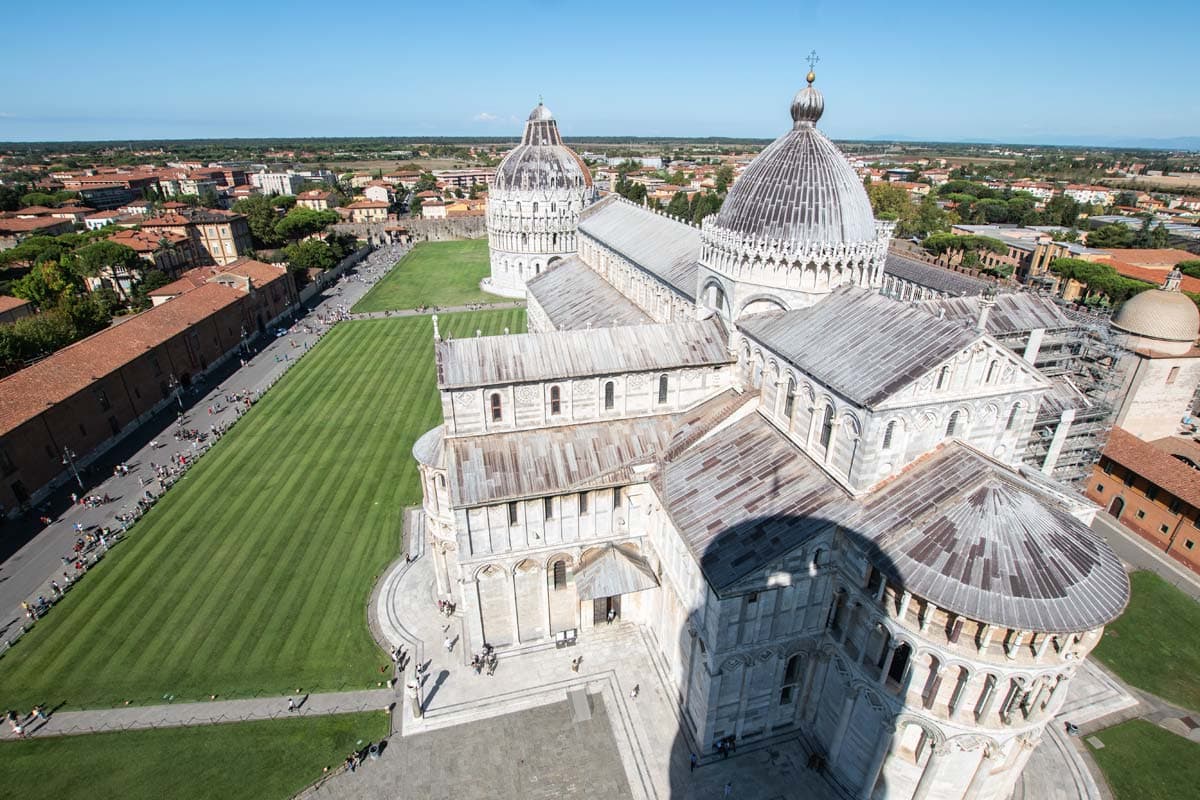 The Pisa Cathedral is the second most renounced attraction in the city.
Considered a Romanesque masterpiece, this cathedral blends various styles: from classical and Lombard-Emilian to Byzantine and Islamic. The highlights of the Pisa cathedral are the unique pulpit by Giovanni Pisano and the Virgin Mary frescoes.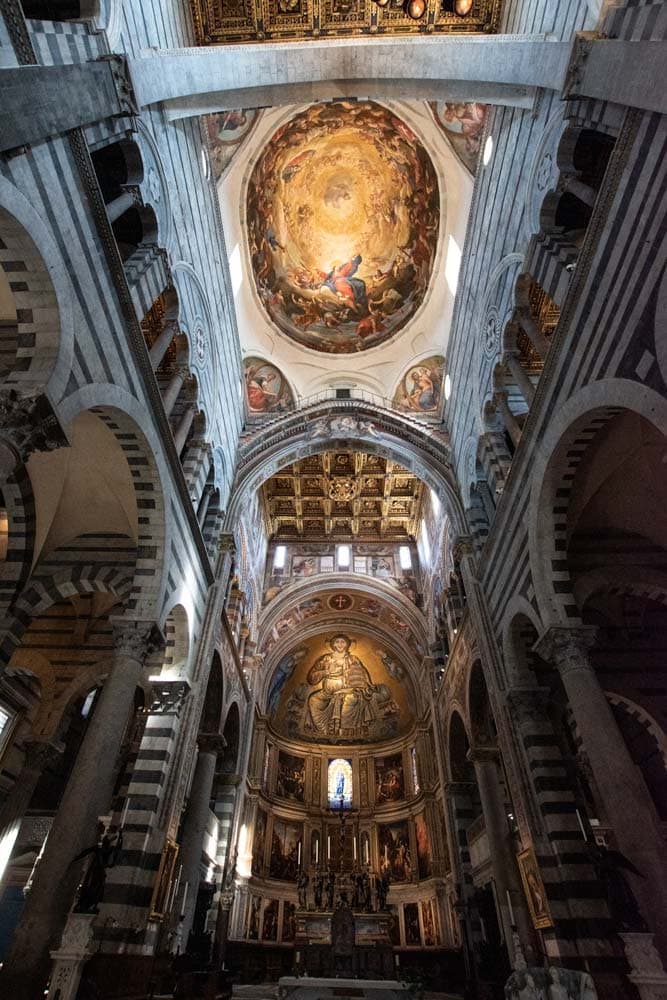 The Pisa Baptistery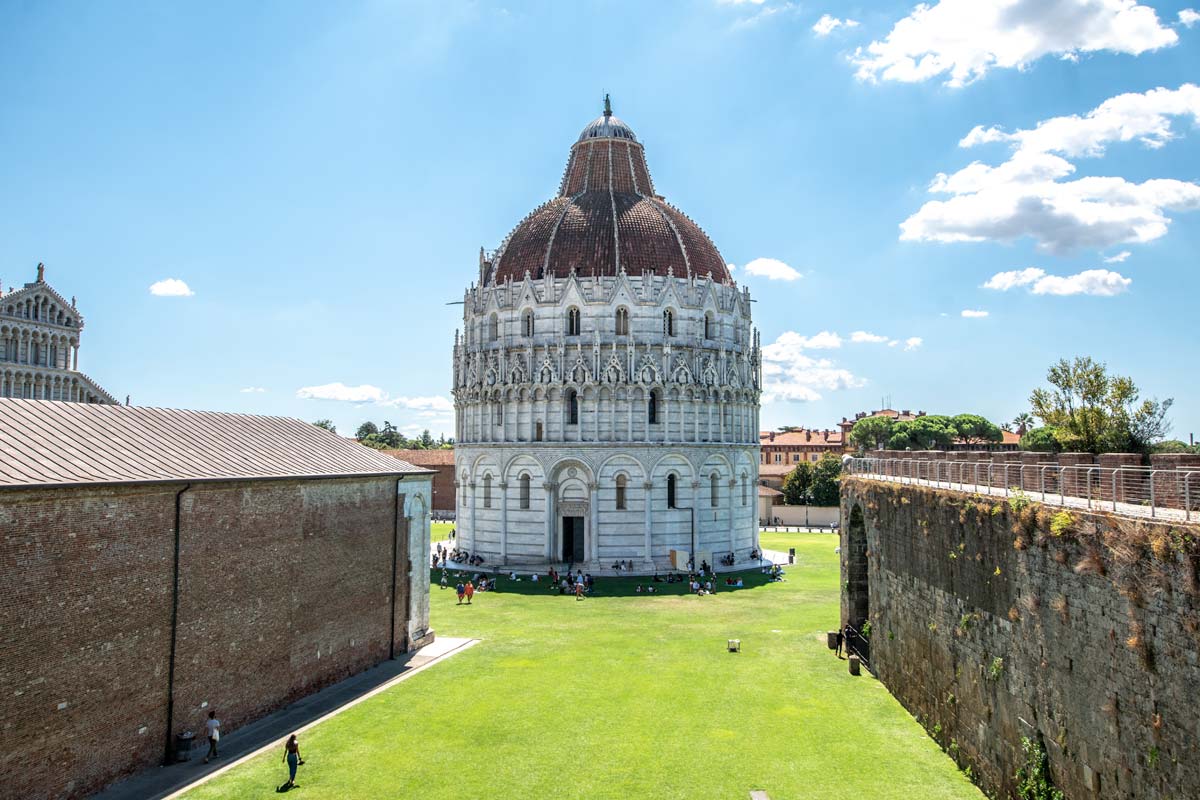 On your one day in Pisa, you can't miss checking out the Battistero di San Giovanni. With an incredibly ornamented exterior, the baptistery may be a bit disappointing from the inside, but being the largest baptistry in Italy and as tall as the Leaning Tower itself, it's not something you should miss.
It's also included in the complete ticket, so…
Camposanto Monumentale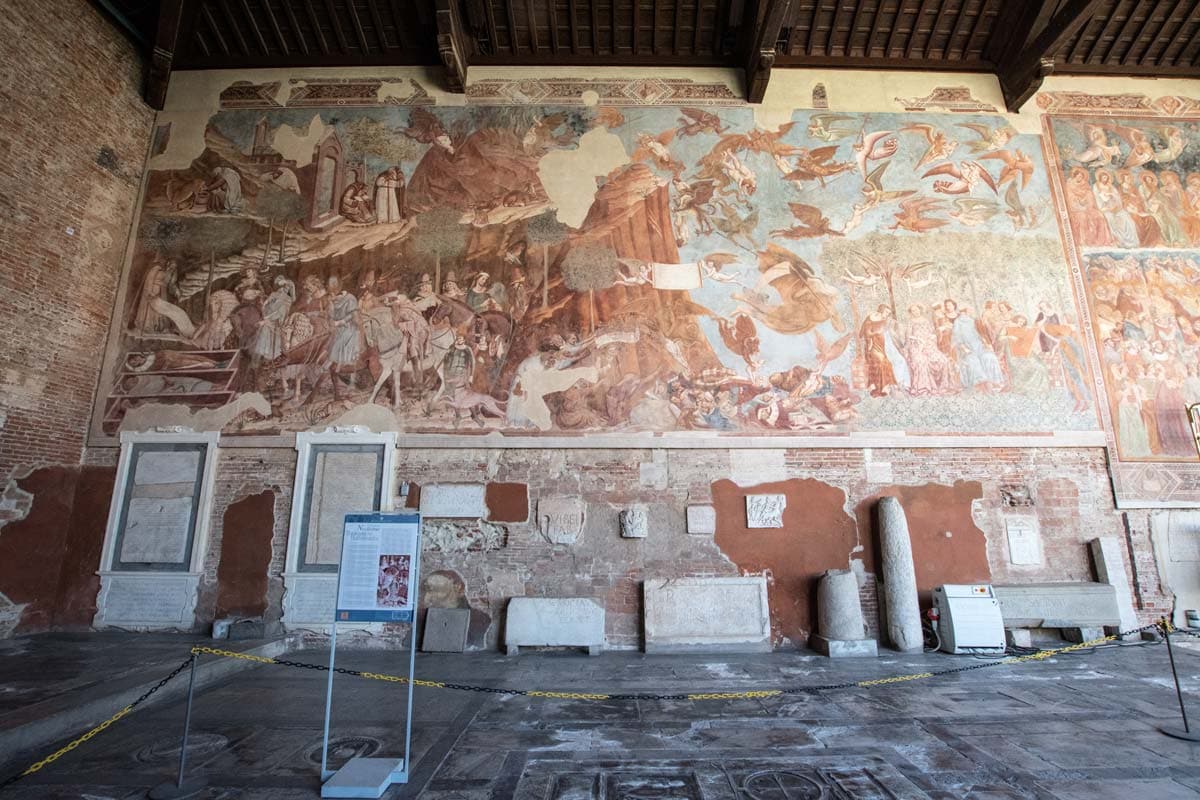 Camposanto Monumentale is a Roman cemetery offering captivating frescoes and ancient sarcophagi and urns. Campo Santo meaning Holy Land, derives its name from a legend that says the cemetery is built around a shipload of sacred soil from Golgotha. Camposanto is not as popular as the other attractions making it a welcomed getaway from the hustle and bustle of the Pisa complex.
Borgo Stretto
Our one day in Pisa is about to end, and we should make our way back to Pisa Centrale station. The route I recommend is via Borgo Stretto. The picturesque street is lined with shops and cafes; therefore, it's an excellent place for a wander in search of homemade gelato, an afternoon espresso, or Italian sweets and souvenirs.
Even More Attractions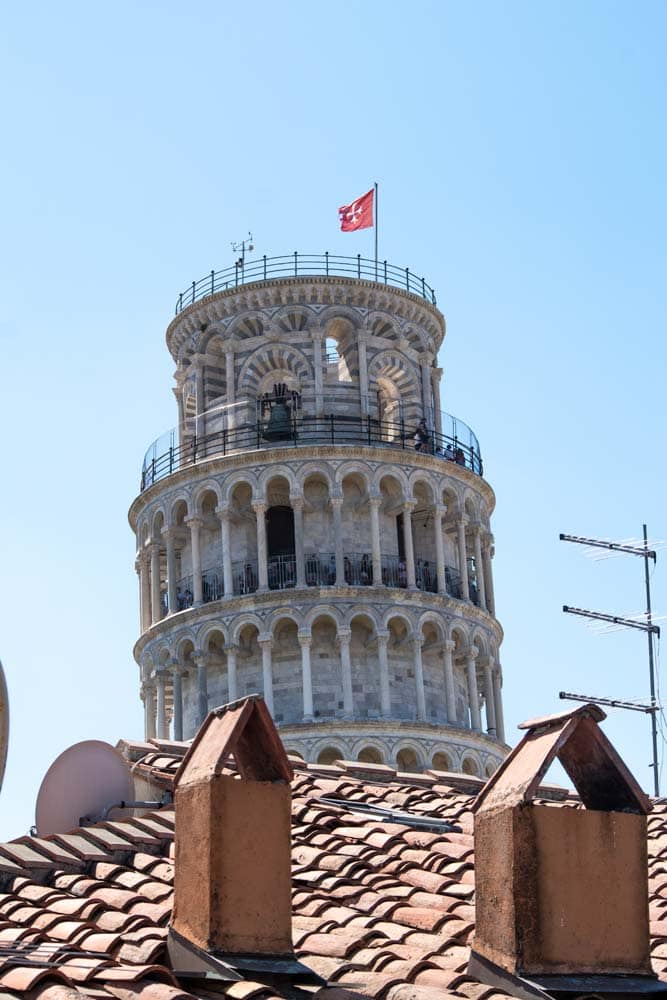 If you saw it all and still have time, here are a few more attractions to check out.
Pisa City Walls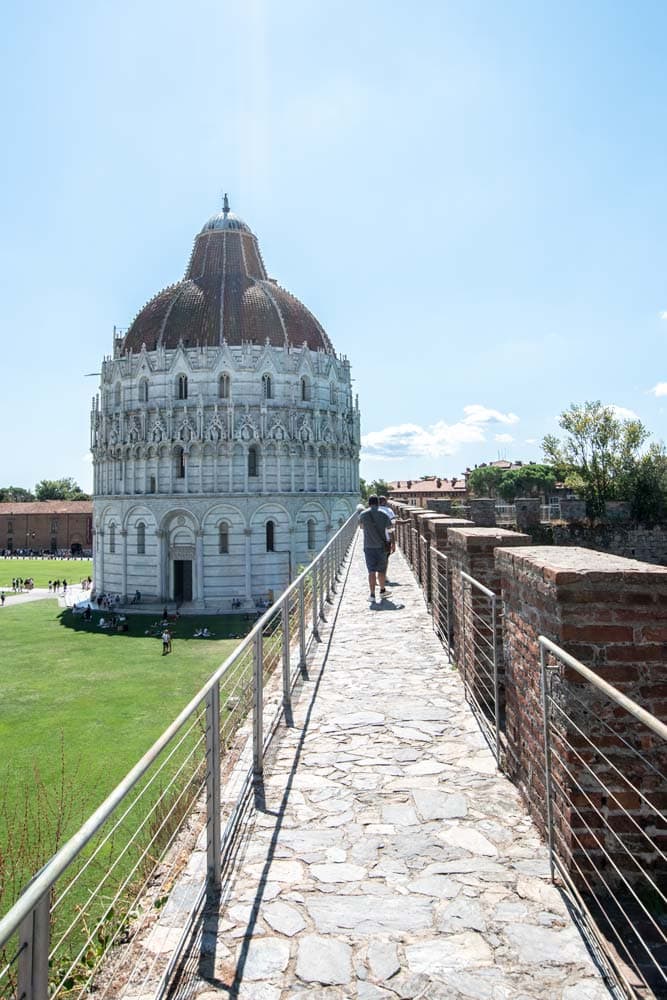 Yes, the ancient city walls are open for visitation. Stretching all the way from Piazza dei Miracoli to Piazzetta Del Rosso, the wall itinerary is a whooping 3km (2mi) long. I don't recommend walking it all, though. The most impressive sights are around The Square of Miracles, and there's hardly any reason to go beyond it.
Piazza dei Miracoli museums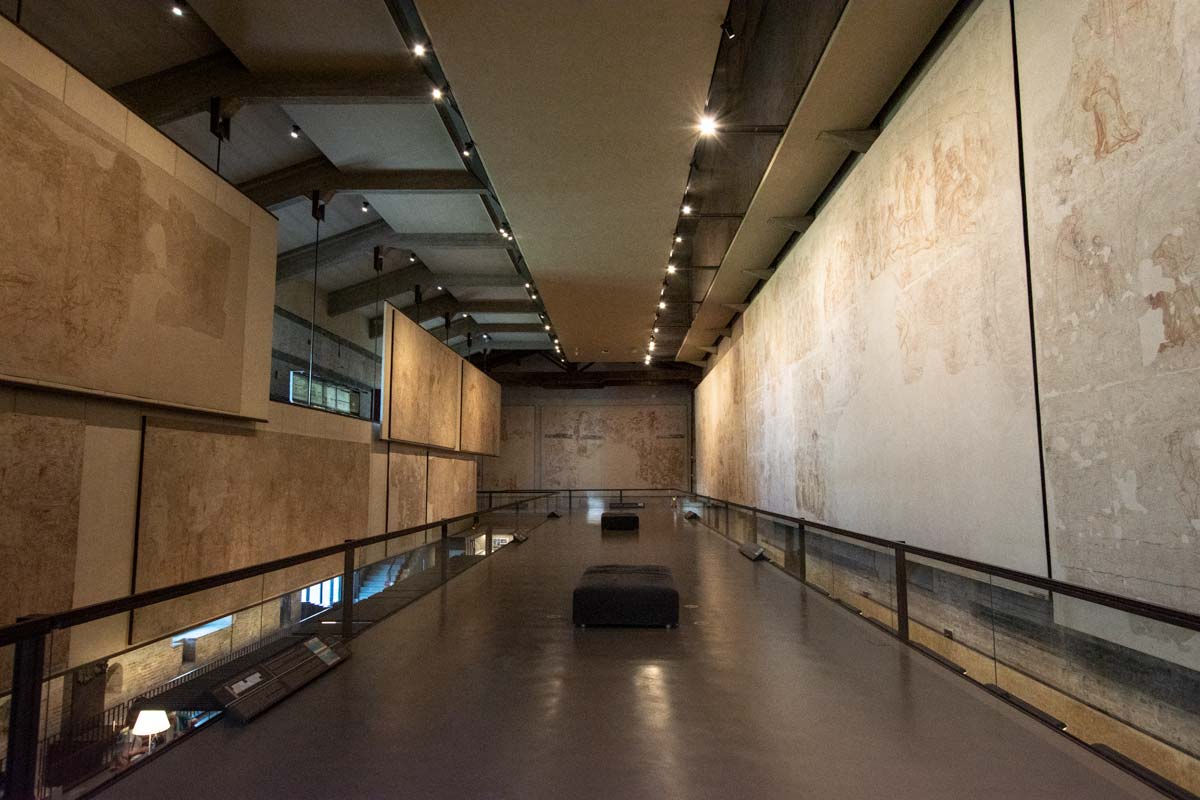 The Sinopie Museum and the Opera Del Duomo Museum are included in the complete ticket but often skipped.
The Cathedral Museum (Opera Del Duomo) displays original artwork from the famous cathedral, baptistery, and Leaning Tower of Pisa. Many original sculptures have been brought into the museum to be preserved better.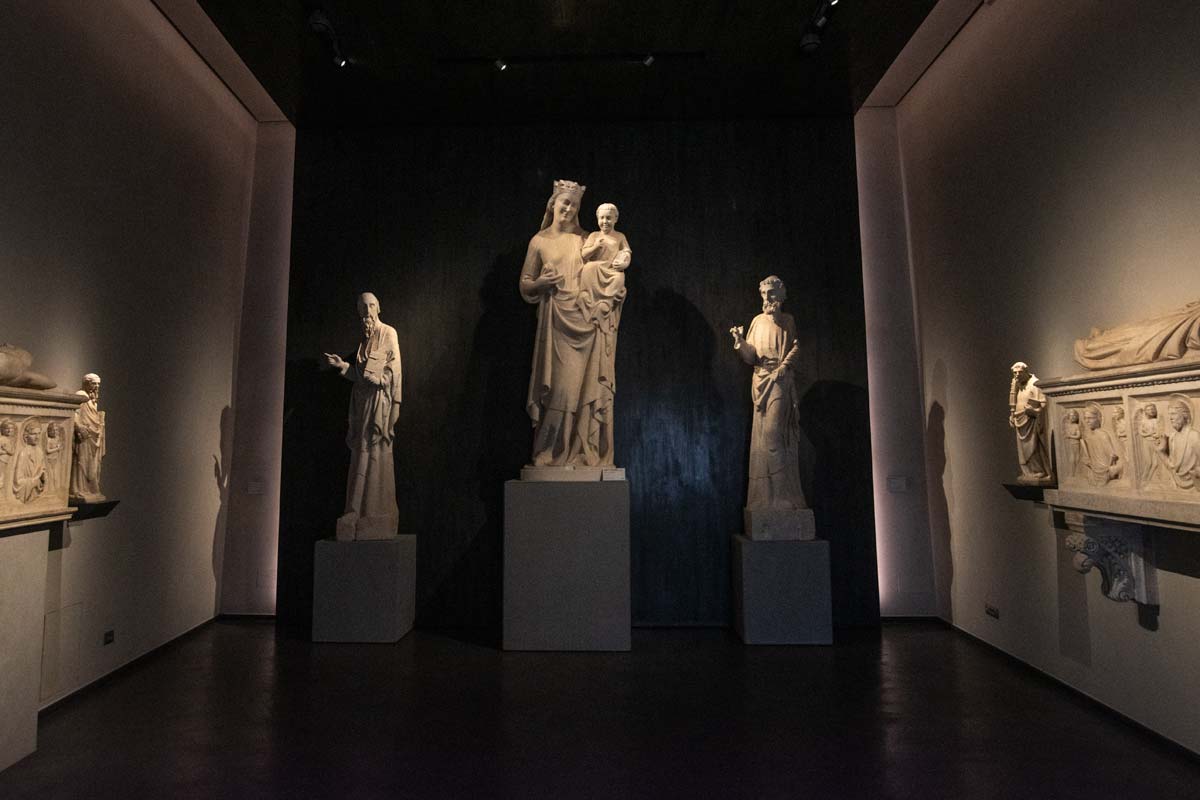 Museo Delle Sinopie is smaller than the cathedral one and displays the original rough sketches used in the designs of the magnificent 14th-century frescoes in the Camposanto Cemetery.
Palazzo della Carovana (Palazzo dei Cavalieri)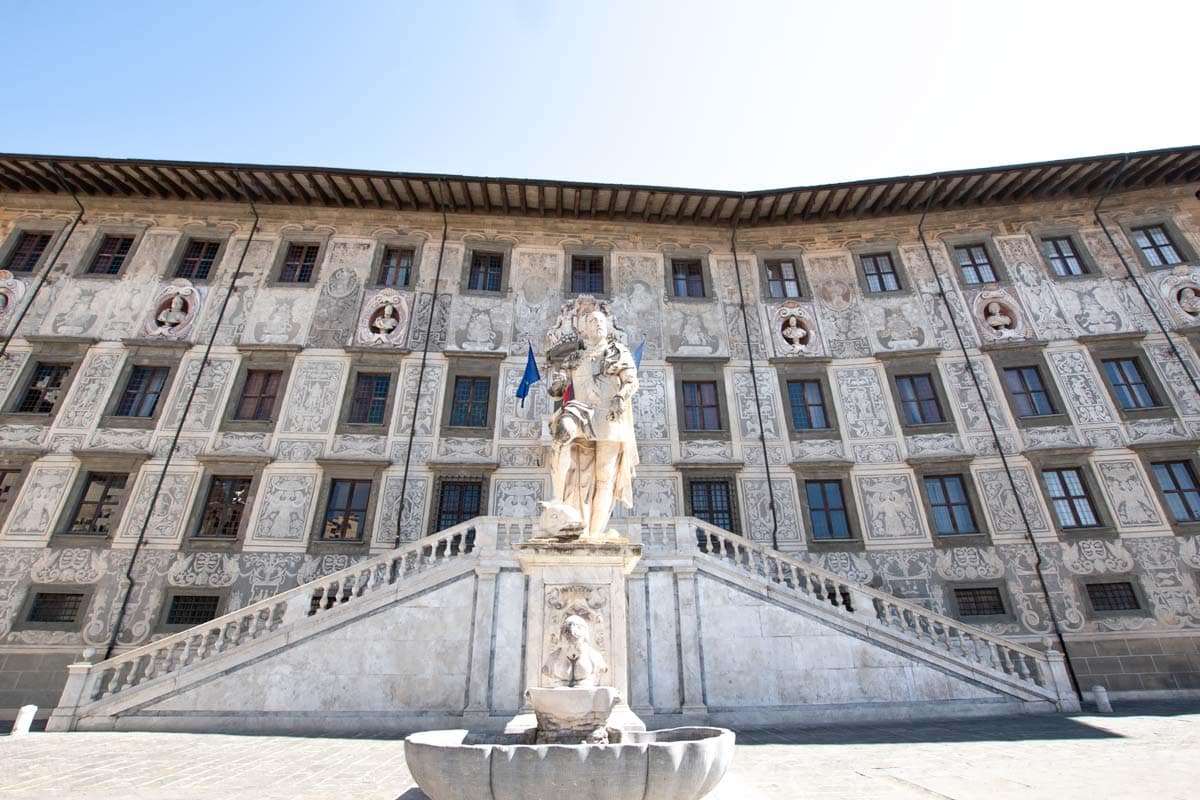 Built in 1562–1564 for the headquarters of the Knights of St. Stephen, the palace is one of the most beautiful buildings in town. You can't go inside, though, since today, the Knights Palace houses a university institution of higher education.
University of Pisa Botanical Gardens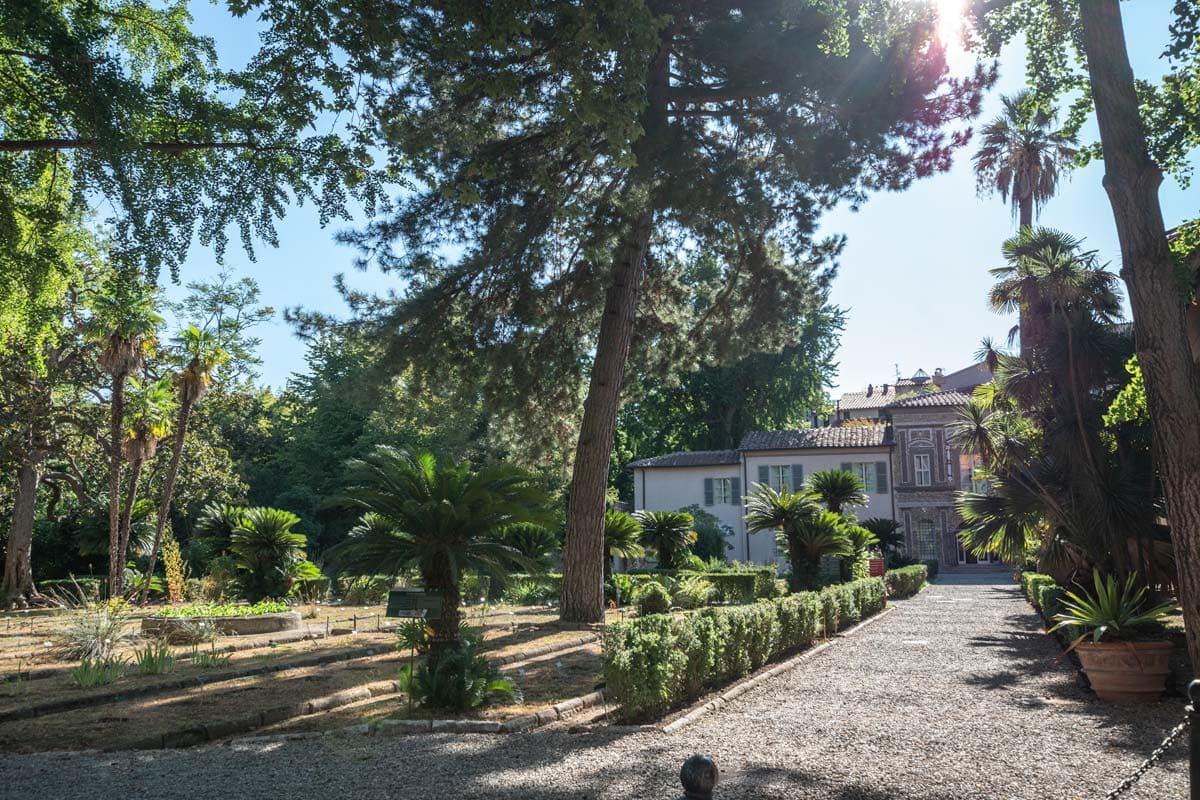 Orto Botanico di Pisa is the best way to give your mind a break. Established in 1544 as the first university botanical garden in Europe, Pisa's gardens offer ponds, palm trees, greenhouses, and various picturesque buildings that will remove all the stress from your shoulders.
Pisa FAQ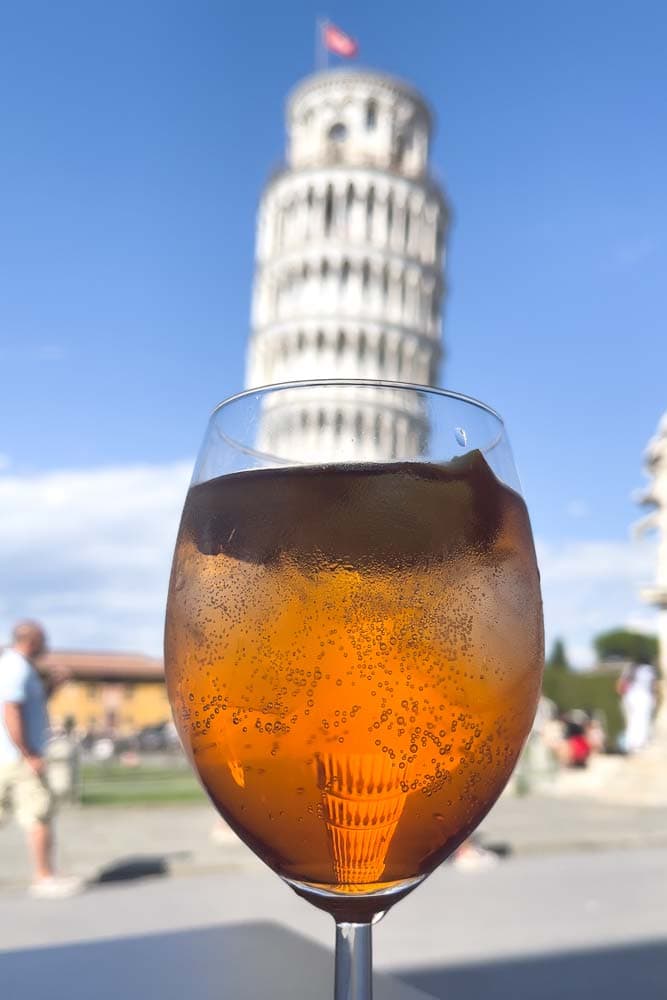 When to go to Pisa?
Like most Europe, the best time for the Florence to Pisa day trip is during the shoulder seasons – April/May and September/October. The weather is still nice and warm, and the tourist hordes are not at their worst. Italian summers are hot, and it's a high tourist season, while the winters are cold and rainy.
How to get around in Pisa?
Most of the attractions are situated on the Square of Miracles, so you won't need any transportation. To get there from the train station I recommend walking.
Where to eat in Pisa?
There are plenty of Italian restaurants and even a Mcdonald's next to the Square of Miracles. I recommend going down via Roma to find better prices. The closest you're to the square, the steeper the prices are.
Can you make the day trip in half a day?
It's easy to make the Florence to Pisa trip in half a day. If you go early and check just the Tower of Pisa and the Cathedral (the biggest highlights), you could be back in Florence at noon. I don't recommend it, though. Pisa is fantastic, and there's no need to rush it.
Are there toilets in the Pisa complex?
There are toilets next to the Camposanto. They cost 1 EUR.
That's all from me, I hope you have an awesome Florene to Pisa day trip!
I also have travel guides for Rome, Venice and Naples. Don't miss them out!

————————————
If you haven't planned your trip there yet, find out how I plan my trips!
————————————
I have 48 bucket list ideas for Italy. See my impossible bucket list of 1700+ adventures!

Is Pisa on your bucket list?
---
Some of the above are affiliate links and I will earn a percentage of the sale if you purchase through them at no extra cost to you. This helps keep my site running – so thanks in advance for your support!