You're about to spend 3 days in Istanbul, aren't you? Good choice, wanderer! One of the planet's Eternal cities has so much to offer that your only regret would be that you won't be able to spend more time there.
The former capital of two great empires (Ottoman and Byzantian) is the convergence point of Europe and Asia. The city where the west meets the east. A magical metropolis of history, culture, and tasty treats.
My 3-day Istanbul itinerary is designed to take you around the must-see points in a leisurely tempo that will allow you to soak the city atmosphere, get amazing photos and still have two working feet after. But, of course, if you want to see even more of it, I got plenty of extra suggestions.
Are you ready to begin your Turkish adventure?
Let's go!
Day 1 – Delight to the Senses
On the first of our 3 days in Istanbul, we are about to be introduced to the city and all of its delights. We have some of the tastiest food on Earth, mythical artifacts, and world-class views planned for today.
Food Tour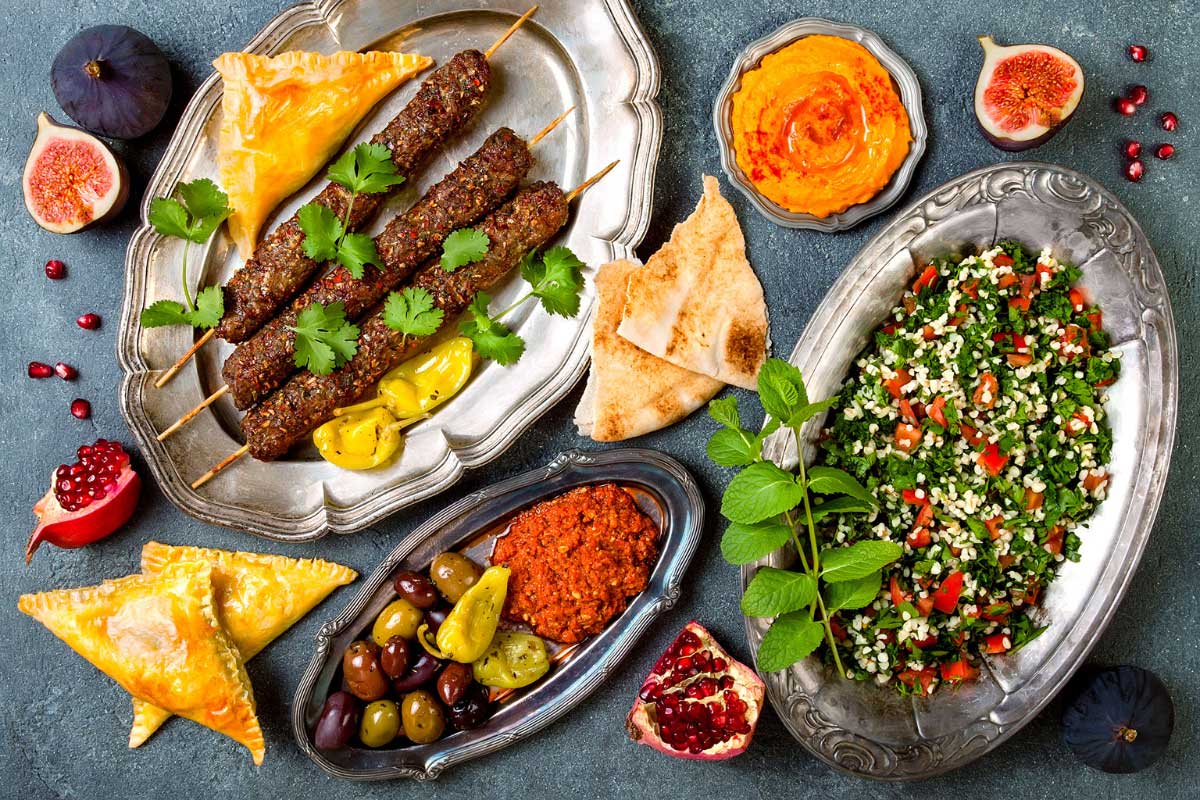 You may be surprised to start your three-day Istanbul itinerary this way, but you have to trust me on this one. Turkish cuisine is world-famous, and there are a gazillion things to try (Baklava, Künefe, Lokum (Turkish Delight, Revani, and that are just some of the sweets!). If you get familiar with the food early, learn how to differentiate authentic restaurants from tourist traps, and find your favorite Turkish treats, you can use that knowledge for your entire time in the city.
The tour I went on is called Taste of Two Continents, and I can't complain about a single thing. It takes you to restaurants on the European and Asian sides of town. There were around 10 stops to grab a bite, and the guide had an answer to pretty much everything I asked.
Topkapi Palace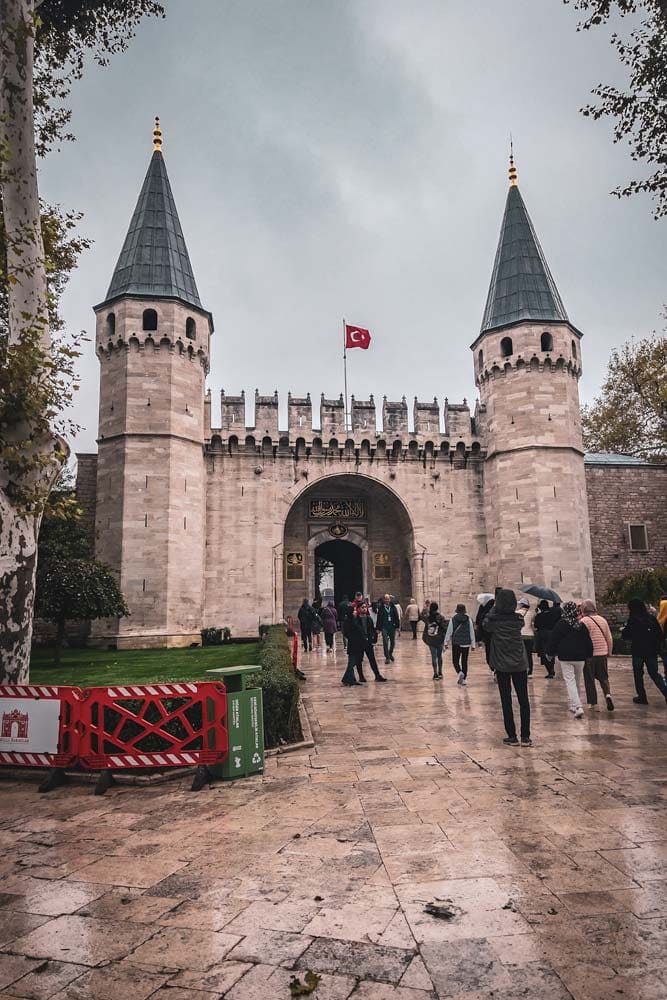 Now that we are familiar with the tasty treasures of the city, it's time to explore the mythical ones. We continue our 3 days in Istanbul with one of the biggest attractions in the country – the Topkapi Palace.
Completed in 1465, the palace was the Ottoman sultans' principal residence and administrative headquarters for 4 centuries. It's as lavish as you can imagine a sultan palace would be, with the addition of opulent pavilions, a great sea-view terrace, and a substantial imperial harem that is basically a second palace to explore. You can also check out the medieval kitchen and the church outside (Hagia Irene).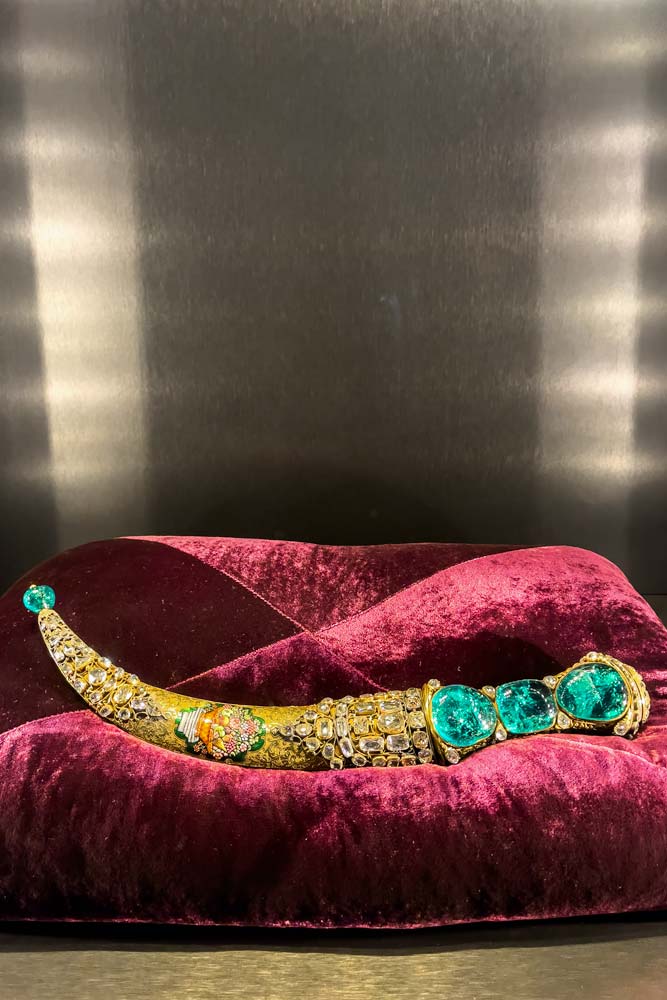 As pretty as it is, the main attraction of the Topkapi Palace is not the palace itself – it's the Chamber of the Sacred Relics. You'll have to wait in an additional line to get in, but have patience; it's worth it. The relics inside the chamber are genuinely some of the highest-quality artifacts I've seen anywhere.
They include the cloak of the prophet Muhammad, his tooth, swords, and other possessions, the staff of Moses (aka the Staff of God that parted the Red Sea) and the turban of Joseph, and one of the oldest Quran copies in the world! These artifacts are so priceless that even the Sultan and his family were allowed to see them only once a year.
Working Hours:
30 October to 15 April: Wed to Mon from 9:00 AM to 4:45 PM
16 April to 29 October: Wed to Mon from 9:00 AM to 6:00 PM
Tue – Closed

Price:
Palace – 320 TRY (17 USD)
Harem – 150 TRY (8 USD)
Palace + Harem – 420 TRY (22 USD)
Guided Tour – Check Here
Guided tour including Hagia Sophia and Basilica Cistern – Check Here
See Also: Best way to spend 10 days in Morocco
Sultanahmet Square & Hippodrome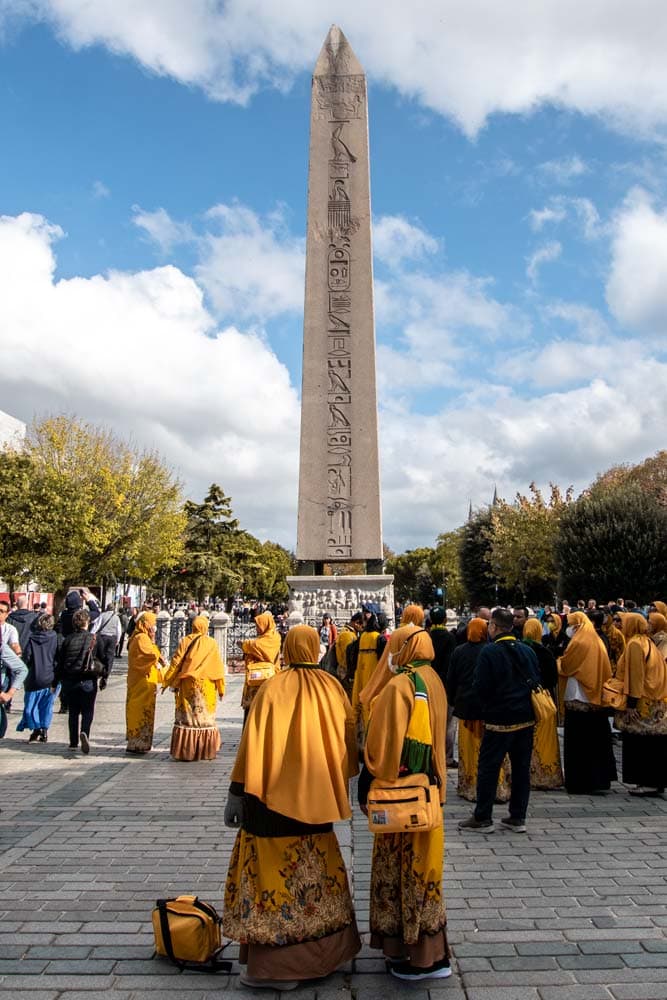 Just 5 minutes (on foot) away from Topkapi, we find Sultanahmet Square & old hippodrome. Once a Byzantium hippodrome, today the square is home to some of the most-significant historical heirlooms of the city, such as the 15th-century BC Egyptian Obelisk brought to Istanbul by Emperor Theodosius I from the temple of Karnak in Luxor, the Serpentine Column (shipped from Delphi) and the Column of Constantine Porphyrogenitus (no idea where was this looted from).
It's also a great place to sit between Hagia Sophia and the Blue Mosque and relax.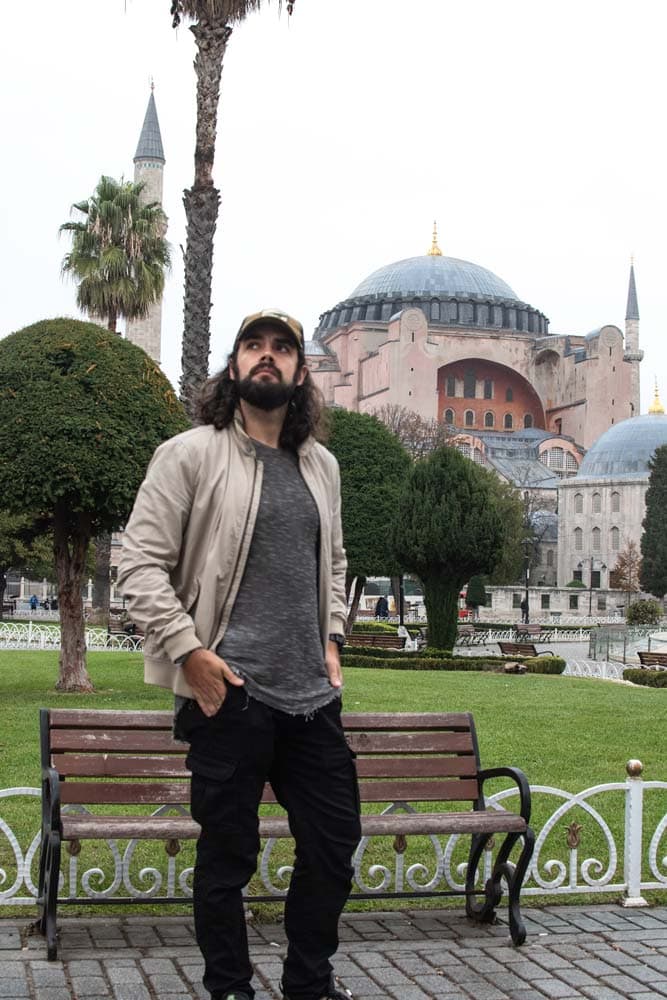 Photo tip
The square is fantastic for photos, but usually, it's full of people. Get up around sunrise to take truly amazing pictures of Hagia Sophia and the Blue Mosque.

Blue Mosque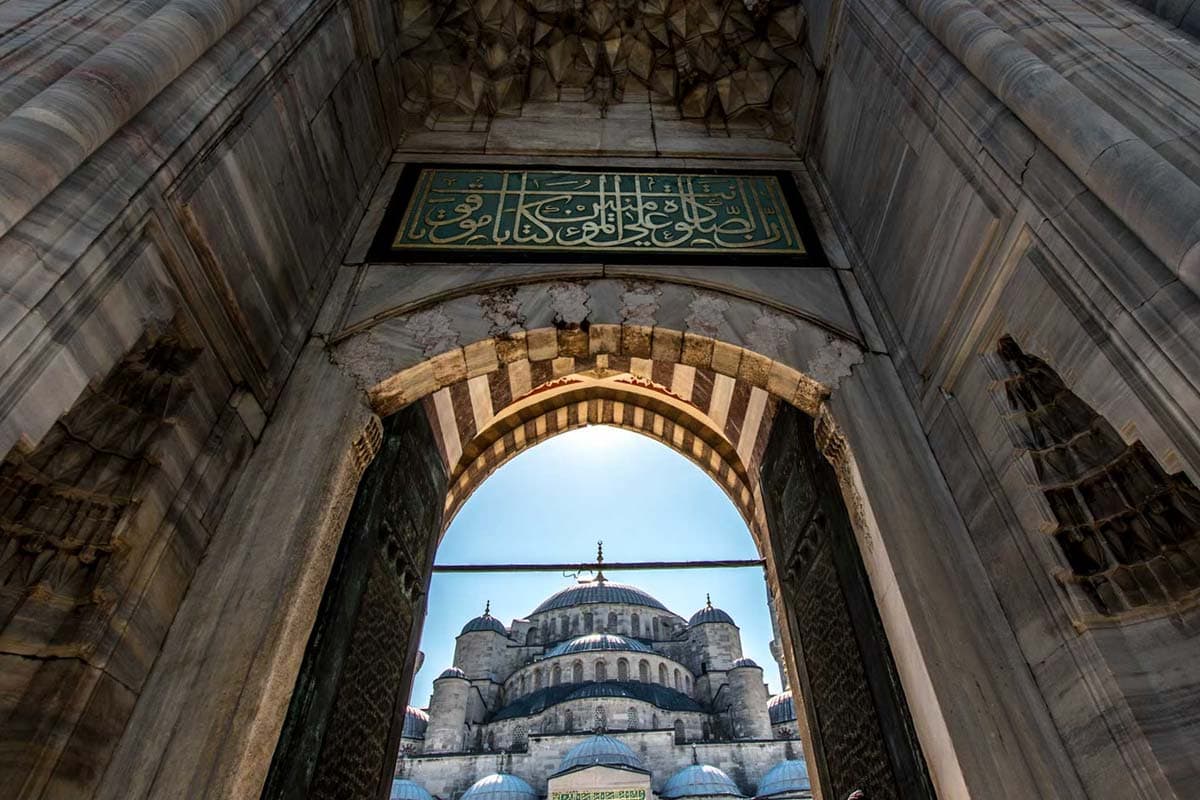 Officially named the Sultan Ahmed Mosque, the Blue Mosque gets its nickname from the blue tiles surrounding the interior walls. Built between 1609 and 1616, the mosque is among the most beautiful in the world and a must-see attraction on your 3-day Istanbul itinerary.
The Blue Mosque is one of the five mosques in Turkey with six minarets, and there's a curious legend about this. According to it, the architect misheard "altın minareler" (gold minarets) as "altı minare" (six minarets). The Blue Mosque is so fabulous that even the Pope visited it in 2006!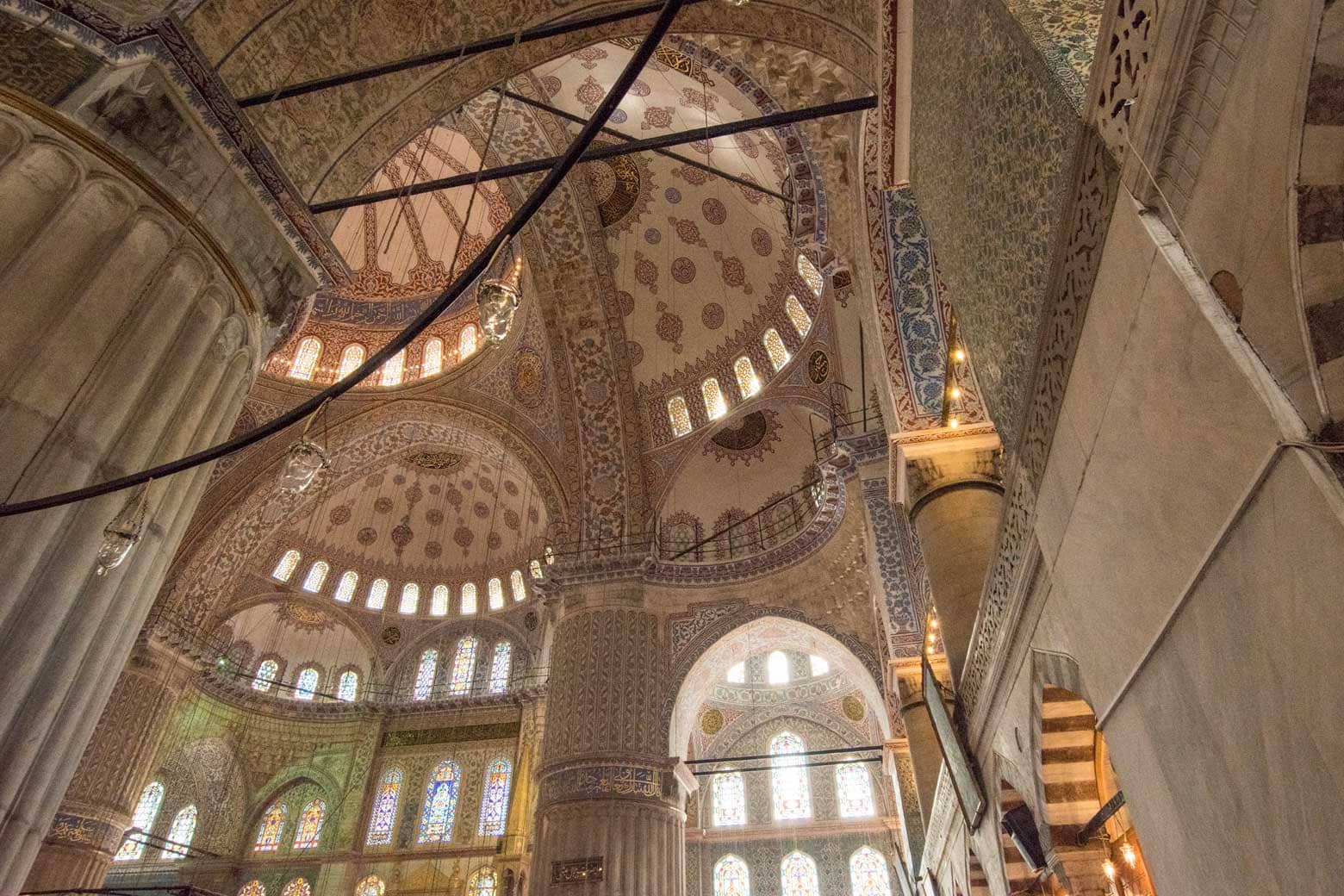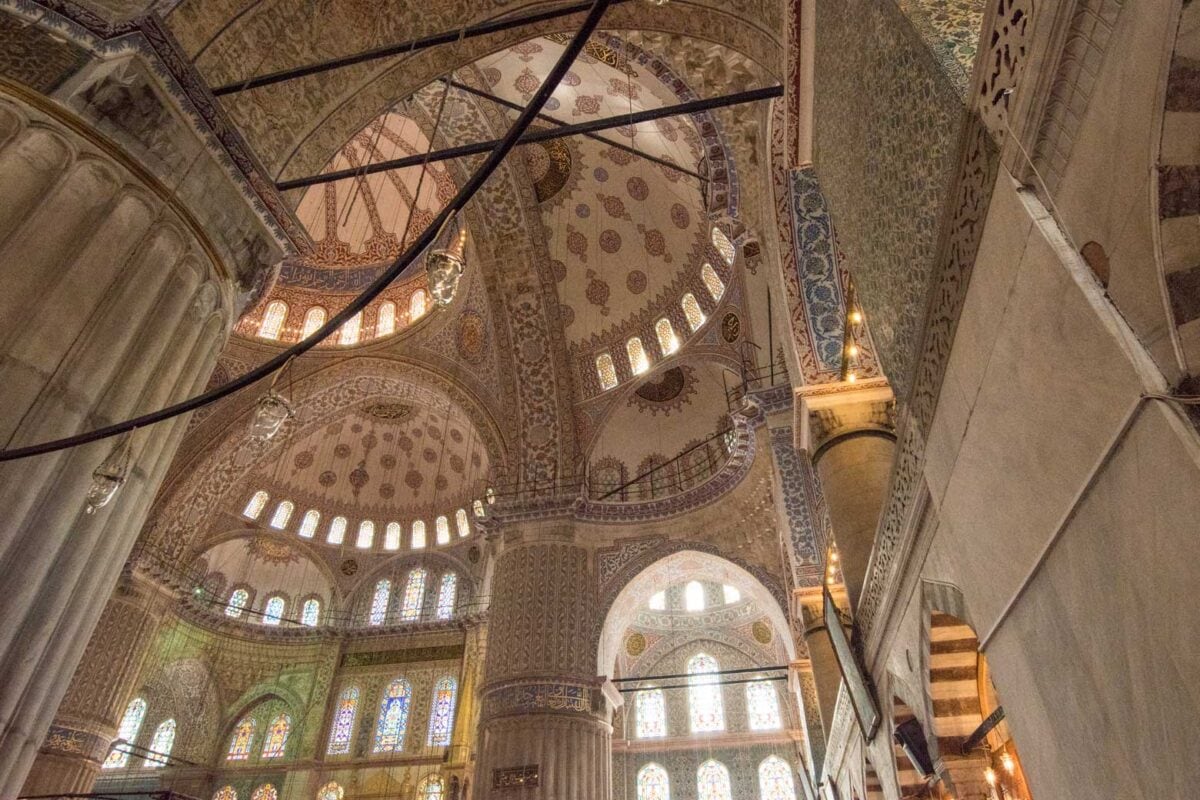 During my latest stay, Sultan Ahmed Mosque was in restoration, and it was totally not worth the visit. I hope it'd be finished when you're in Istanbul, but if it's still under restoration, you can safely skip it.
Working Hours:
Daily from 8:30 AM to 6:30 PM (closed during praying hours)
Price:
Regular – Free
Skip-the-lines tour including Hagia Sophia – Check Here
Guided tour including Hagia Sophia and the Grand Bazaar – Check Here
Night visit including Hagia Sophia – Check Here
Seven Hills Restaurant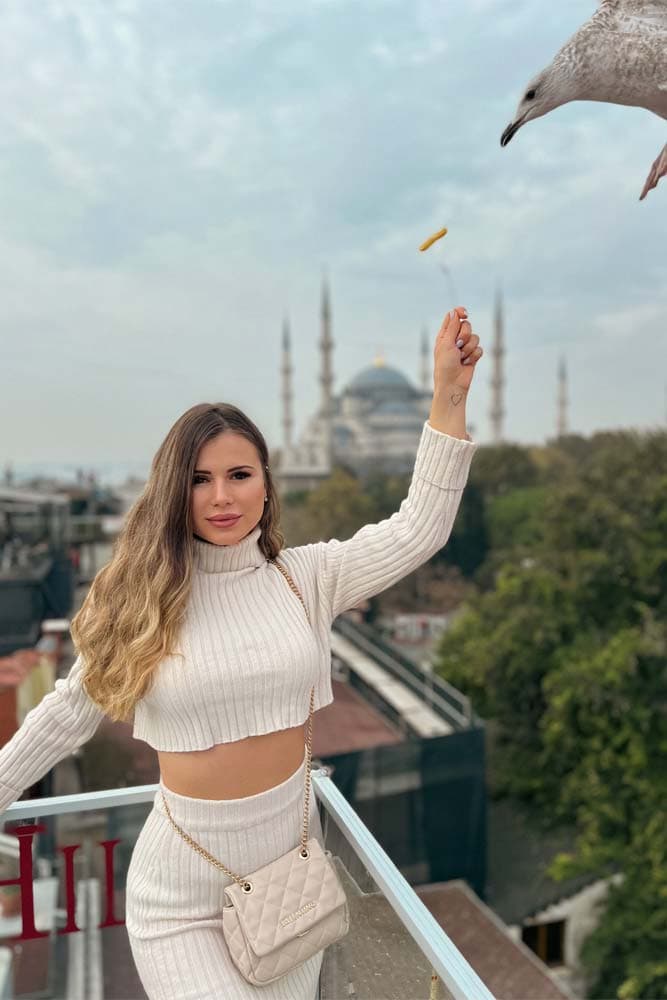 We finish the first of our 3 days in Istanbul with a view like no other. The restaurant of the Seven Hills Hotel is the most instagramable restaurant in town, featuring a terrace with beautiful views of Hagia Sophia, the Blue Mosque, and the Marmara Sea. Truly an amazing place to watch the sunset from.
And their food is pretty good also.
Reservations are not mandatory, but if you want to make sure you have a table better get one.
See Also: How to spend 5 days in Dubai
Day 2 – World Wonders
On the second day of our adventure, we're about to see some of the most-recognizable marvels in Istanbul. Once again, you should be able to see everything without too much rush.
Hagia Sophia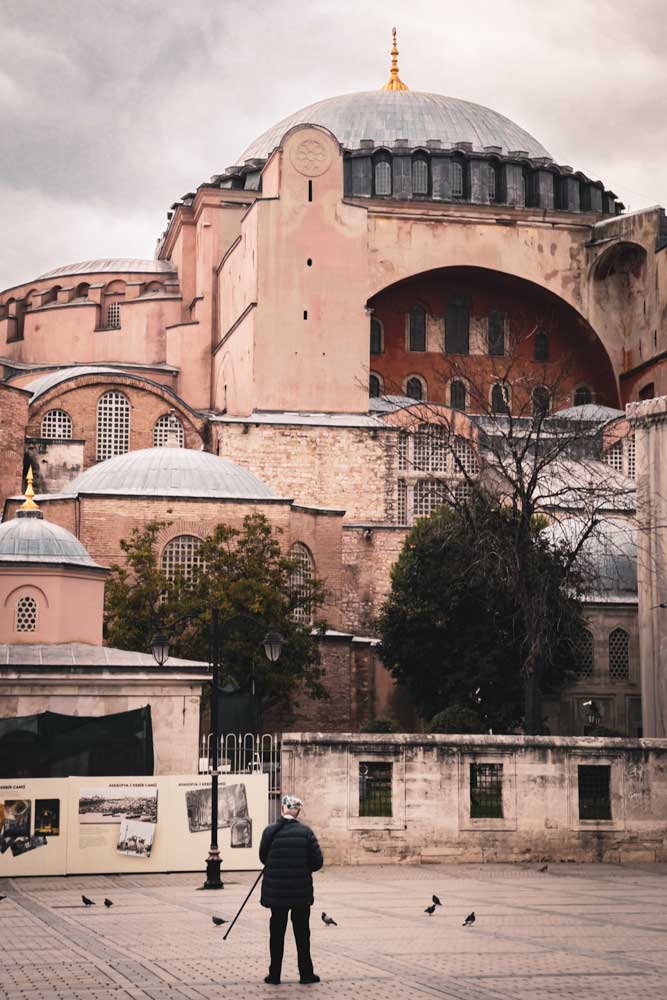 We start the second of our three days in Istanbul with the biggest attraction in town (one of the biggest attractions in the world, actually). Built between 532 and 537, Hagia Sophia is the epitome of Byzantine art and architecture. It used to be the principal temple of the empire till 1453, when the Ottomans conquered it and turned it into a mosque.
Hagia Sophia remained a mosque until 1931 when it was closed to the public for four years. It was re-opened in 1935 as a museum and remained as such until 2020 when it was turned again into an acting mosque.
Worry not, though, Hagia Sophia is still open for visitation from non-muslims, and because it's now a temple and not a museum, it's free entry. You can't explore as much of it as you could when it was a museum, but it's still a must-do Istanbul experience.
We start the day with Hagia Sophia because the entry lines are monstrous, and if you don't want to stay there for hours, you need to get in line at least half an hour before it opens (8:30 AM).
Working Hours:
Daily from 9:00 AM to 11:00 PM (closed during praying hours)
Price:
Regular – Free
Skip-the-lines tour, including the Blue Mosque – Check Here
Guided tour including the Blue Mosque and the Grand Bazaar – Check Here
Night visit including the Blue Mosque – Check Here
Basilica Cistern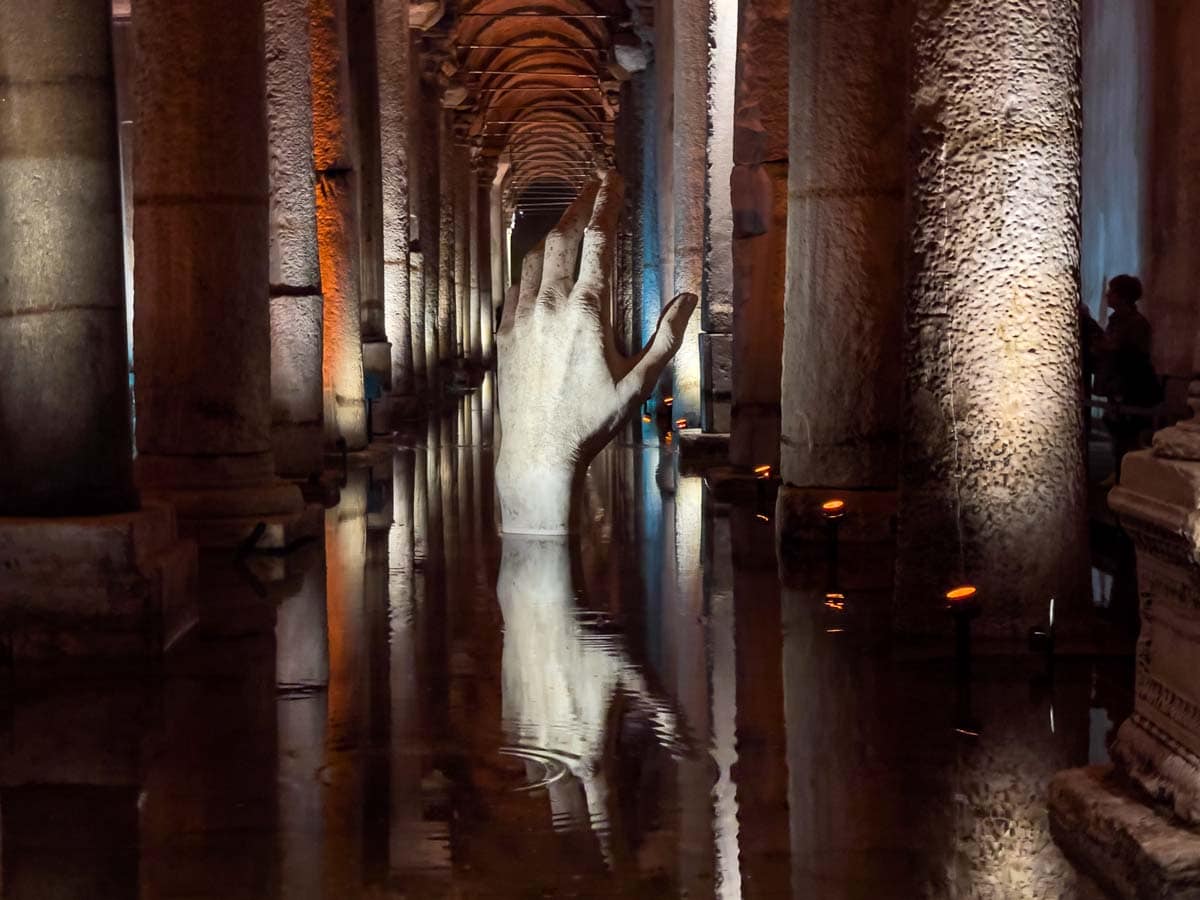 This is one of the most peculiar attractions on our 3-day Istanbul itinerary. Built in 532, this is the largest surviving Byzantine cistern in the city. It has 336 columns, most of which were salvaged from ruined temples.
Going inside for a walk around half-submerged columns surrounded by art sculptures may not sound that enticing, but it is actually quite cool (especially in the summer when the literally cool part is most welcomed).
Working Hours:
Daily from 9:00 AM to 7:00 PM
Price:
Regular – 190 TRY (10 USD)
Skip-the-line guided Tour – Check here
Guided tour including Hagia Sophia – Check here
Grand Bazaar
Next on the list, we have a legendary market. Istanbul's Grand Bazaar is one of the world's largest and oldest covered markets, covering 61 streets and over 4,000 shops. Yup, you've read that right!
The whole place is like straight from a Scheherazade story. Pushy vendors try to lure you inside their stalls with all kinds of free stuff, countless amounts of food, clothes, and trinkets, and thousands of people haggling for the best price.
This place is hard to describe; it's just something you must witness. Don't worry if you get lost – it's inevitable. Eventually, you'll find an exit and maybe a new pair of Nike shoes on the way out.
Working Hours:
Daily from 9:00 AM to 7:00 PM
Price:
Depends on your haggling skills
Guided market tour including the Blue Mosque and Hagai Sophia – Check here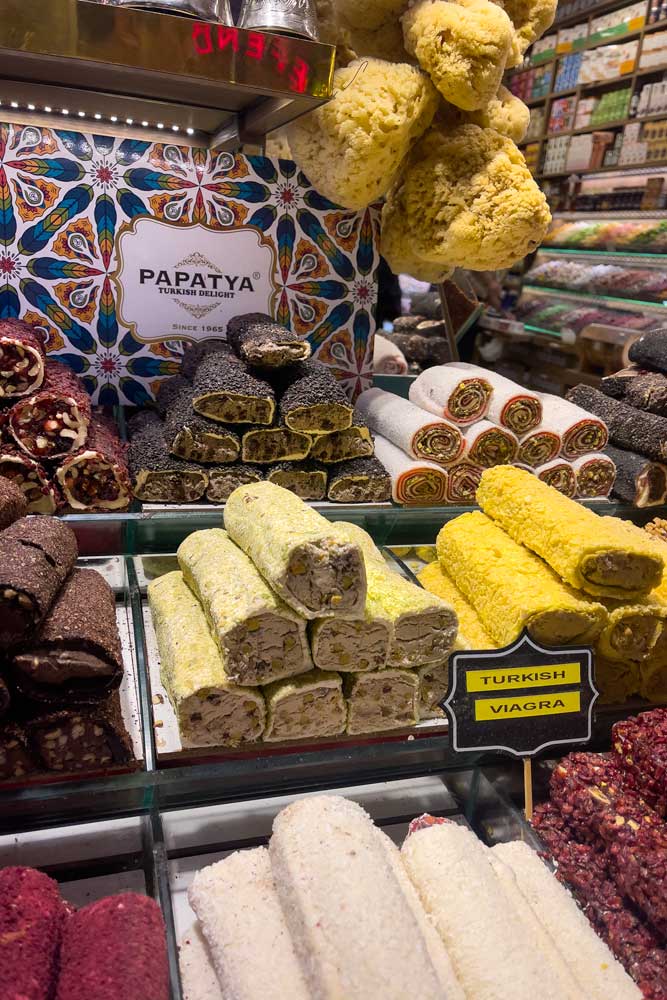 Castaway tip
The streets around the bazaar are also shopping streets, so if you visit Istanbul with a shop-til-you-drop intention, check them out.

Suleymaniye Mosque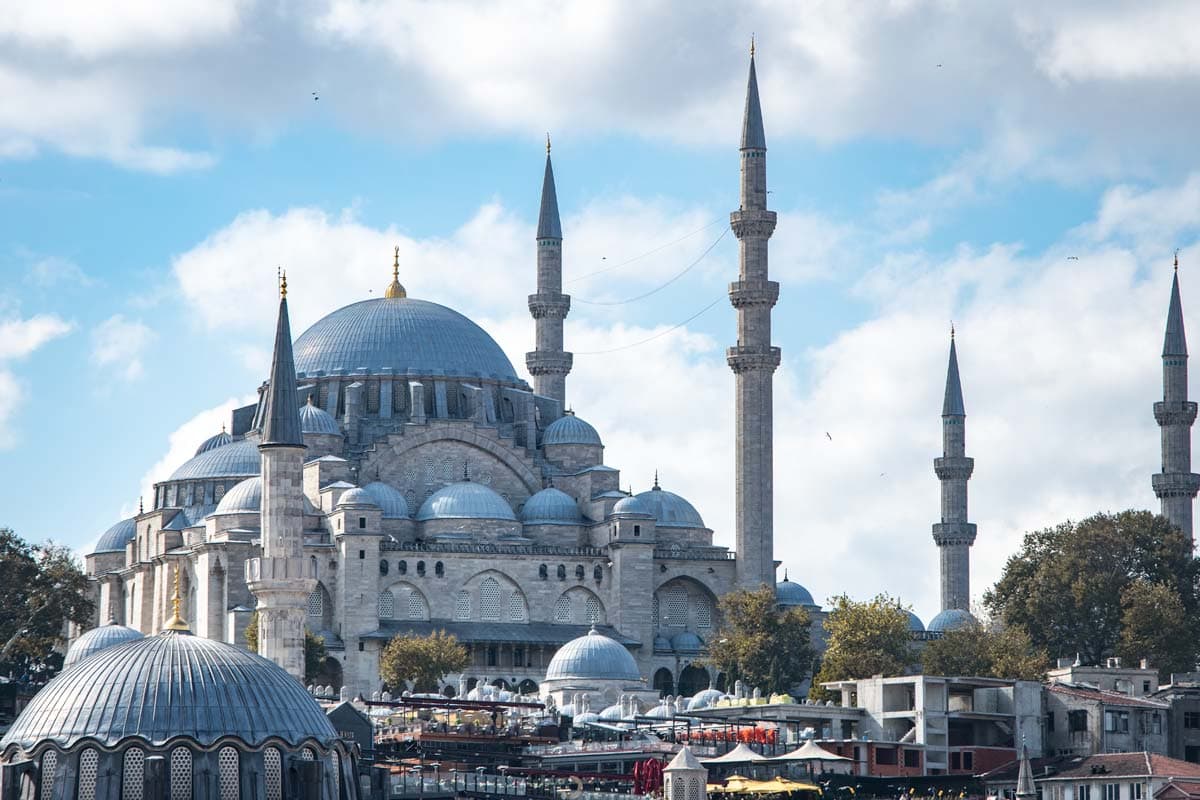 The last building for the day is yet another mosque. I know this may feel too much, but Istanbul has a million of these things, and they are really gorgeous.
Located on the Third Hill of Istanbul, Suleymaniye Mosque was completed in 1557 and features an incredible interior and the separate octagonal mausoleums of Suleiman the Magnificent and his wife. It's emblematic of the city and, due to its location on top of the hill, it offers impressive views of the Golden Horn.
Working Hours:
Daily from 9:00 AM to 11:00 PM (closed during praying hours)
Price:
Free
Bosphorus cruise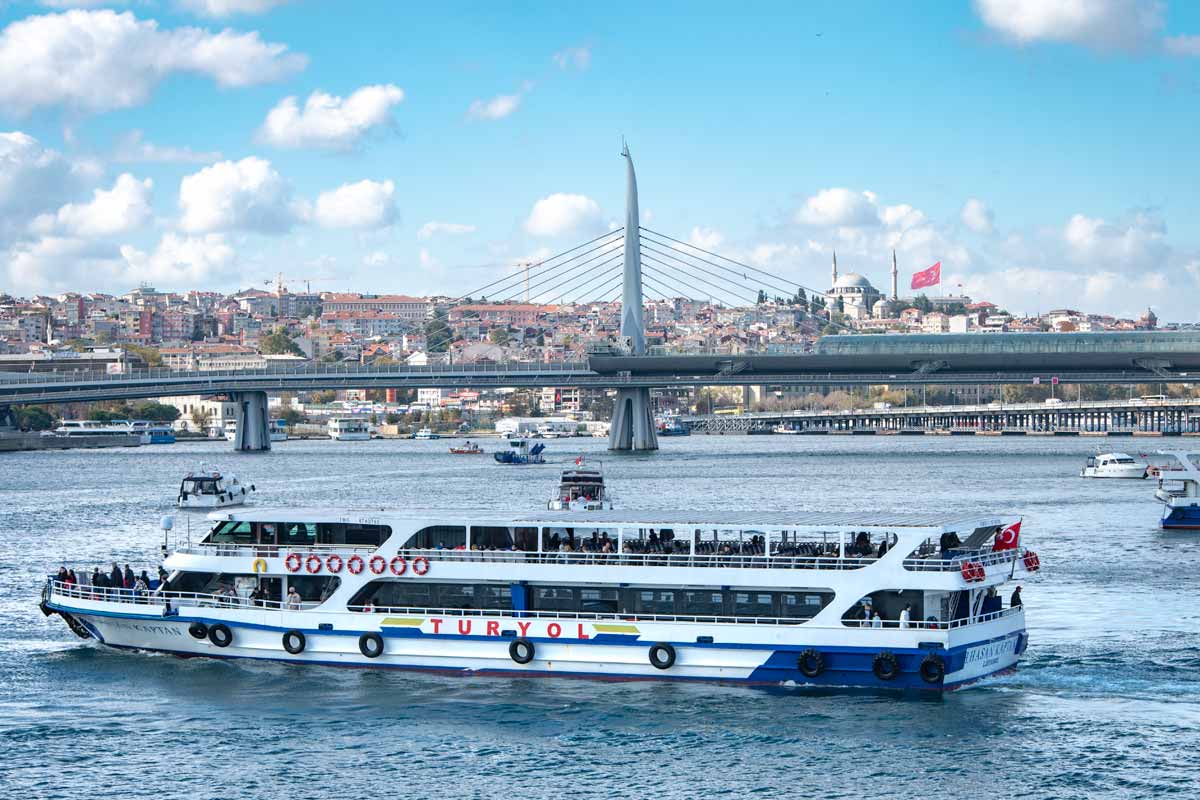 We end the second of our 3 days in Istanbul in style – on a boat, cruising the Bosphorus. This cruise is pretty awesome all times of the day, but around sunset, it's extra special (top Instagram story material)
This is the cruise which awesomeness I can guarantee (tested), but you can also check this one that includes drinks and canapes.
See Also: How to spend 7 days in Jordan
Day 3 – Journey Through the Ages
On our last day in Istanbul, we're about to walk through the ages with attractions from the Ottoman period of the city and some of the most modern parts of town.
Galata Bridge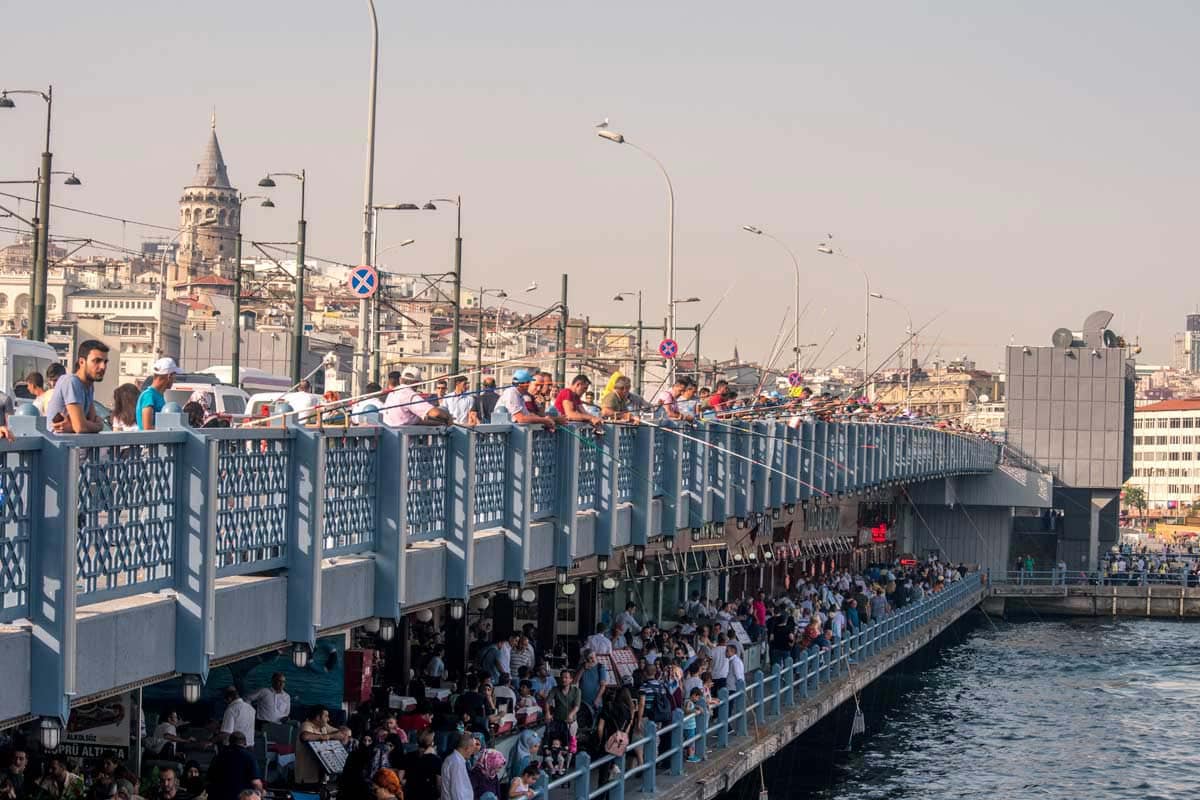 We start the last of our 3 days in Istanbul with a walk over the Galata bridge. This bridge is always, I repeat, always full of fishermen. No matter the weather or the time of day, they are always there!
You can also cross the bridge via tram, but I've always enjoyed walking over it. It's such an authentic Istanbul experience. Just watch out for flying hooks.
Galata Tower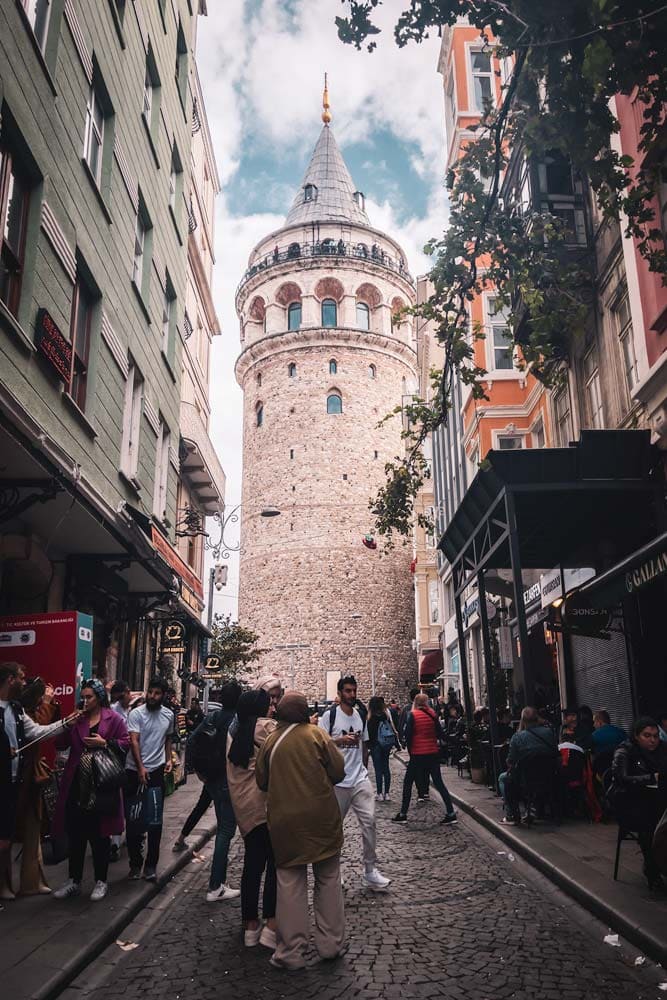 The 3-day Istanbul itinerary continues with the last must-see attraction in town. The former watch tower of the long-lost Walls of Galata was built by the Byzantine Emperor Justinianos in 507-508 AD and is the go-to place for a lovely Istanbul vista.
There are plenty of towers in Europe, and I've climbed a fair amount of them, so trust me when I tell you, Galata is one of the best towers out there. There are a few floors, all offering tremendous windowed views and a nice open space at the top.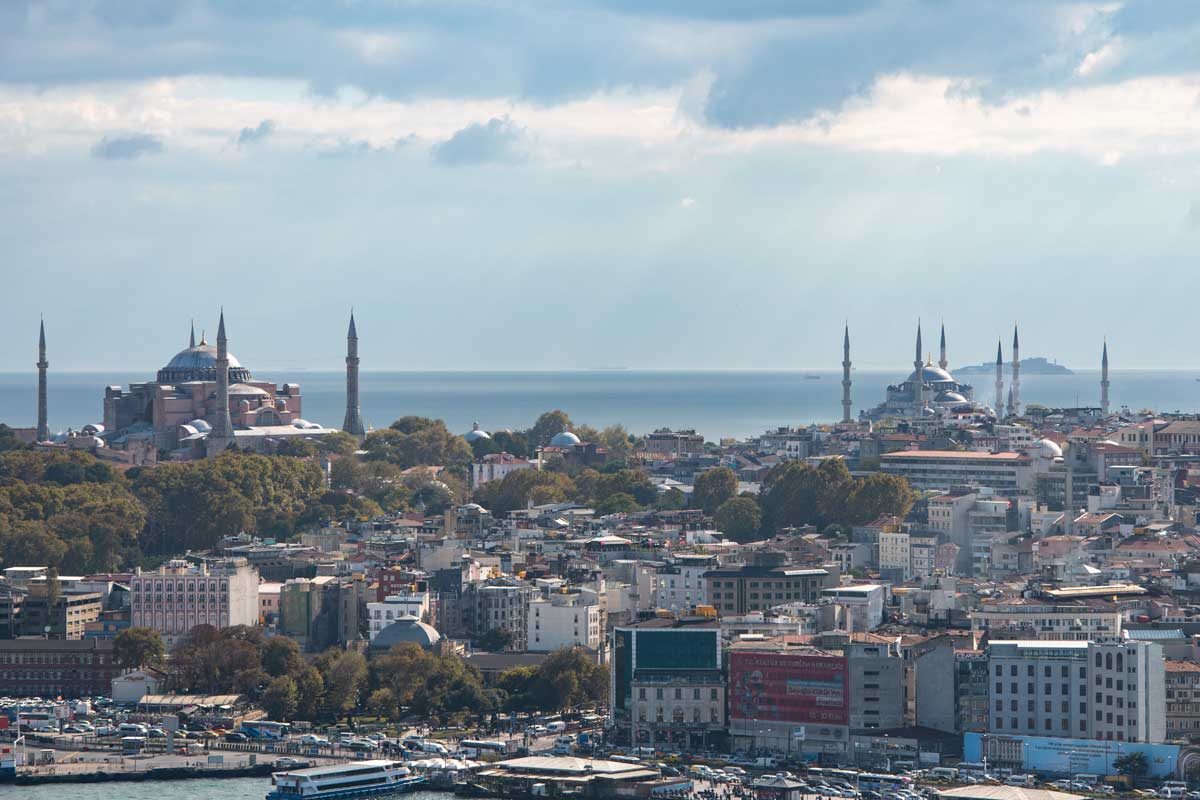 There's also an elevator to go up and museum artifacts to make the descending a bit more interesting. Truly a great place to visit.
Working Hours:
Daily from 8:30 AM to 11:00 PM
Price:
Regular – 175 TRY (around 9 USD)
Guided tour including a walk in the Galata area – Check here
Photo tip
f you go early enough, one of the alleys leading to the tower will be free of people, and you can take an excellent shot framing Galata Tower between the buildings.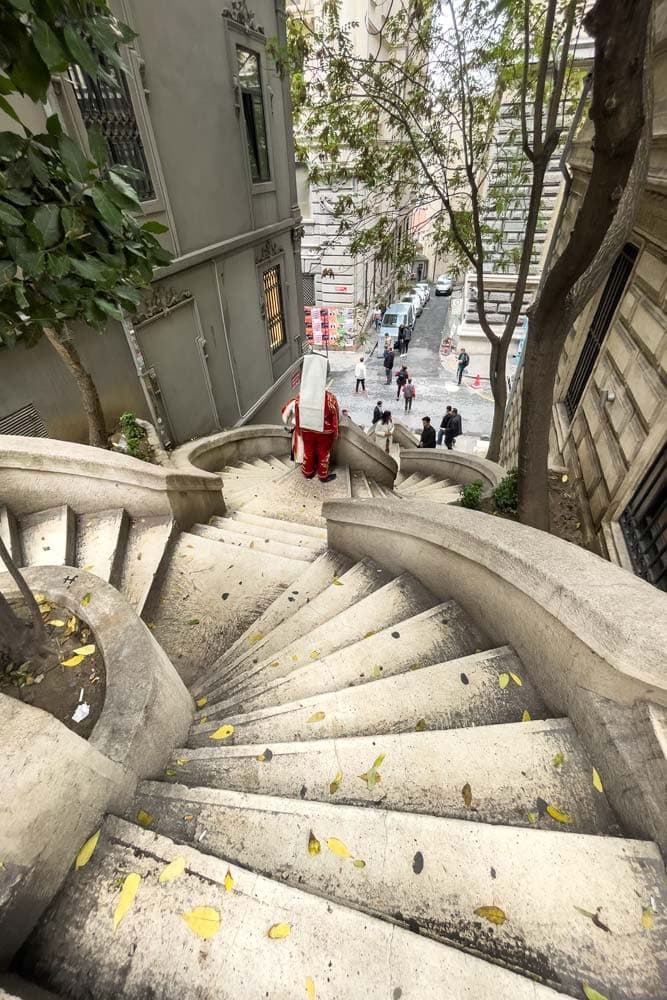 Another photo tip
On the way to the tower, make sure to go via the Kamondo stairs. It's an off-beaten Istanbul attraction, perfect for photos.

Istiklal Street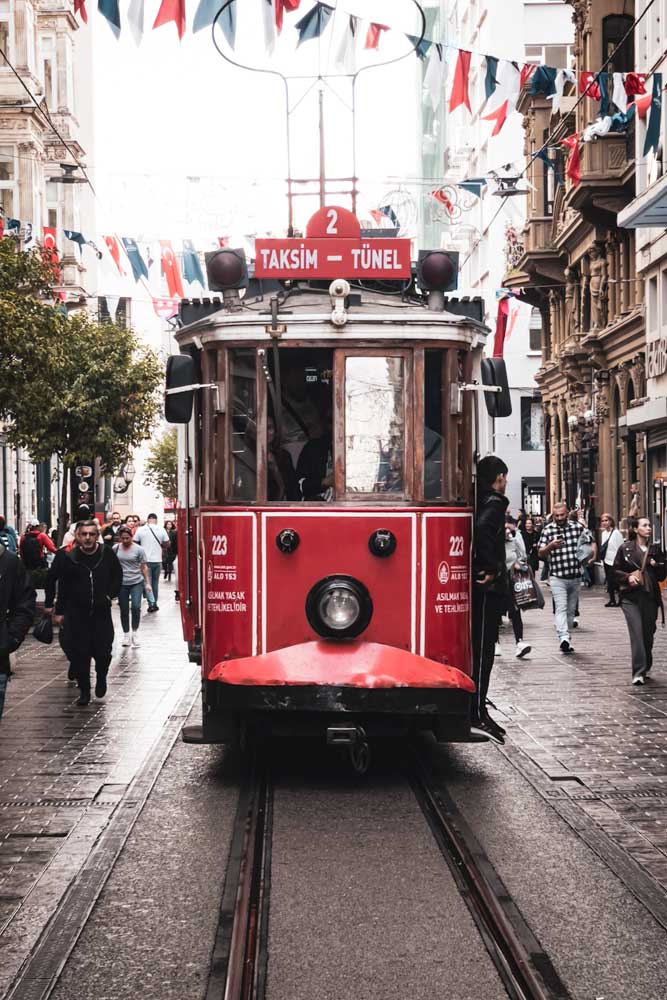 We continue our exploration with a stroll through the city's busiest street. Think of Istiklal Street as Istanbul's Fifth Avenue or Oxford Street. It's full of bars, cafes, restaurants, shops selling everything you could imagine, and, of course, countless tourists.
One of the biggest and most photographed attractions here is the vintage tram that goes through it. The Nostalgic Tram runs from end to end of Istiklal street once every 40 minutes, and it's a great way to reach your next destination.
Tram price – same as the other public transport in Istanbul
Castaway tip
Be extra vigilant for pickpockets on Istiklal Street.

Taksim Square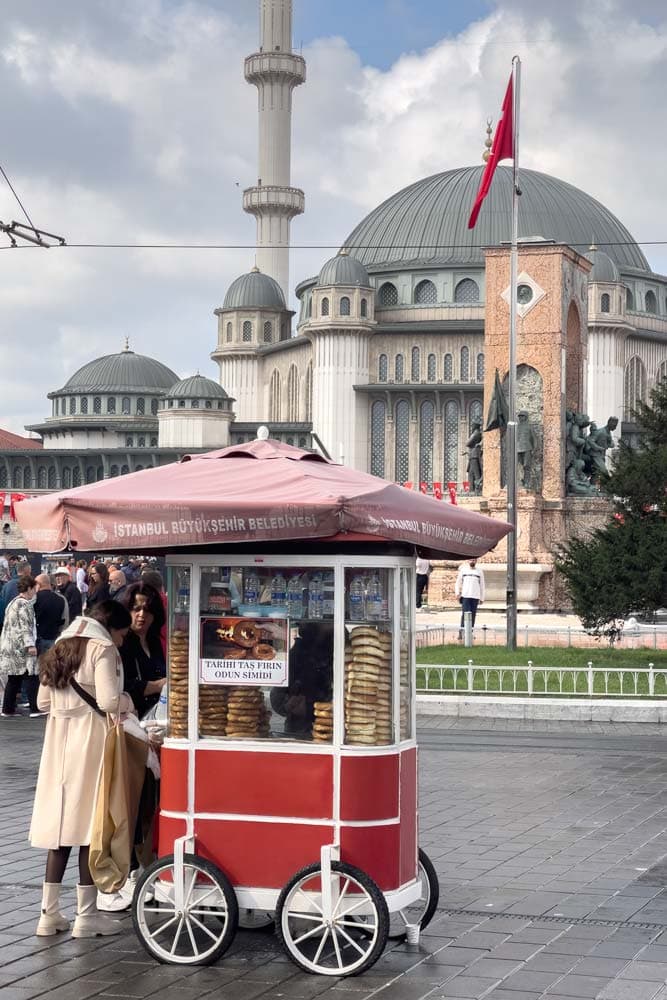 At the end of Istiklal Street, we find Taksim Square. The most notable square in Istanbul, Taksim, is considered the heart of modern Istanbul, and we simply can't leave it out of our itinerary. In the center of the square, you can see a monument dedicated to the formation of the Turkish republic.
Dolmabahce Palace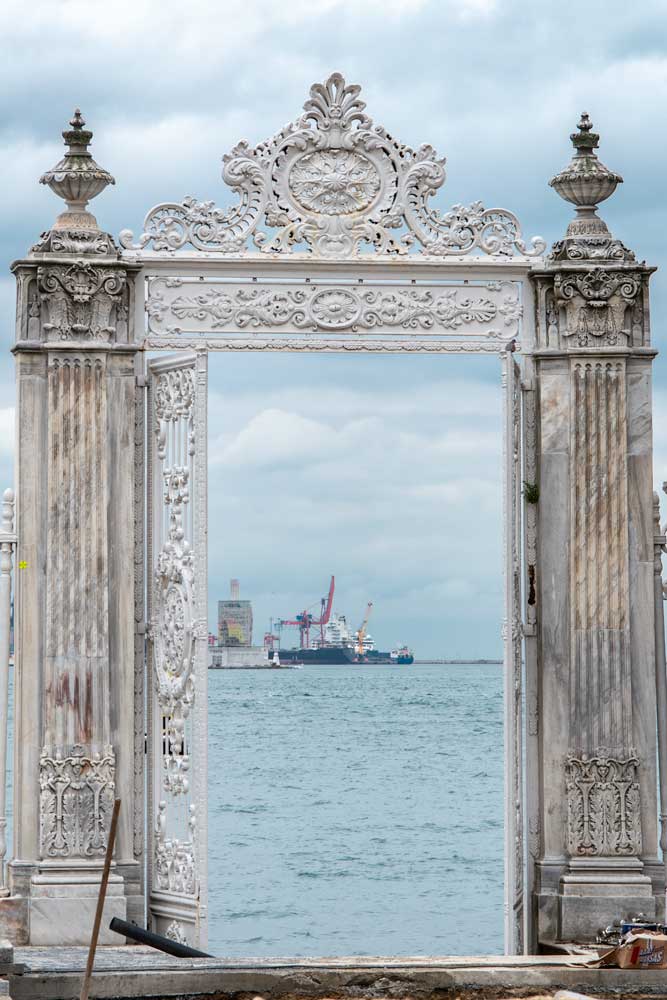 Next, on our 3-day Istanbul itinerary, we have yet another palace. Unlike Topkapi, Dolmabahce is known not for its artifacts but for its glamorous rooms and extraordinary gardens.
Built in the 19th century, it was the administrative center of the late Ottoman Empire and a residence to the last Ottoman sultan. Situated on the Bosphorus shore, Dolmabahce is the largest palace in Turkey, featuring 285 rooms, 46 halls, 6 hammams, and 68 toilets (there should've been one more toilet).
It's also where Turkey's most legendary politician, Mustafa Kemal Atatürk, spent his last days. His small room and bed are one of the attractions inside the palace.
Working Hours:
Daily from 9:00 AM to 6:00 PM
Price:
Regular – 300 TRY (16 USD)
Guided tour – Check here
Ortaköy Mosque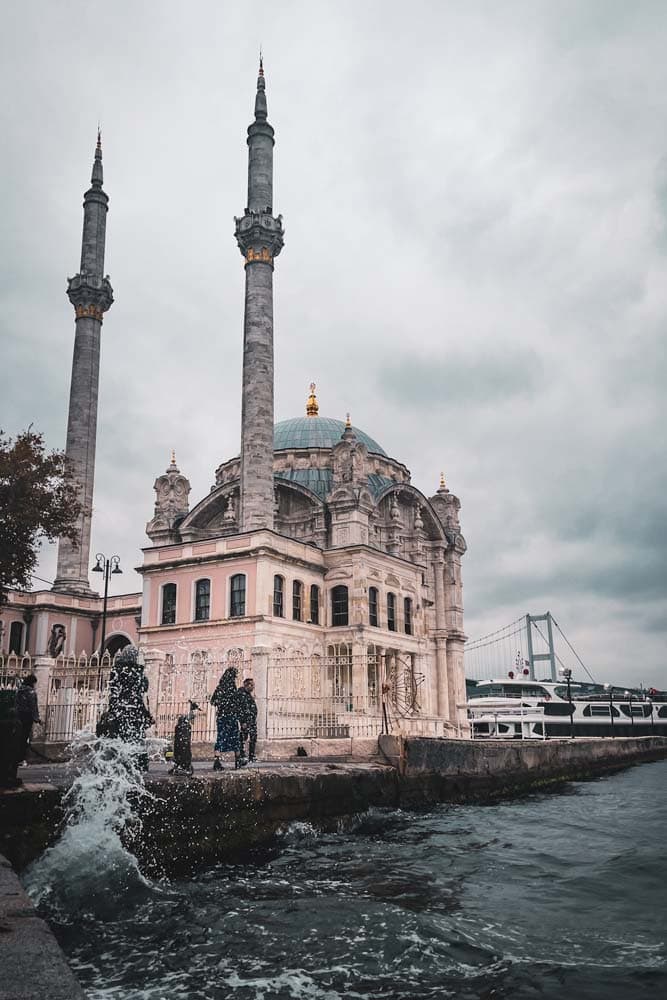 If it's rush hour already, you may consider skipping this one.
Why? Because it's pretty far and the only way to reach it is via car or bus and during rush hour that may be more than an hour of traveling time. If you make the trip, though, you're about to see one of Istanbul's most picturesque mosques.
Unlike the other mosques on the itinerary, the tiny Ortaköy Mosque is not famed for its interior but primarily for its picture-perfect location – right on the shores with the Bosphorus bridge behind it. Around the mosque, there's a small tourist market selling all types of Turkish street food and souvenirs. Make sure to try the kumpir – a baked potato with various stuffing.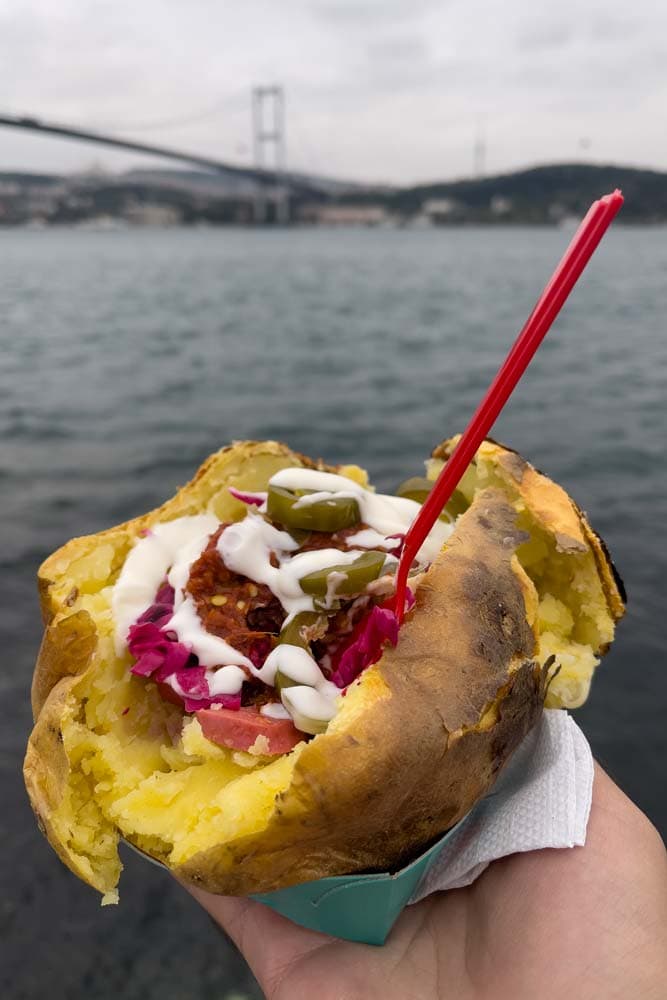 Working Hours:
Daily from 9:00 AM to 11:00 PM (closed during praying hours)
Price:
Free
Photo tip
If you are looking for this perfect Instagram shot, you need to come here in the morning; otherwise, there will be a tick tourist crowd.

Whirling Dervish Show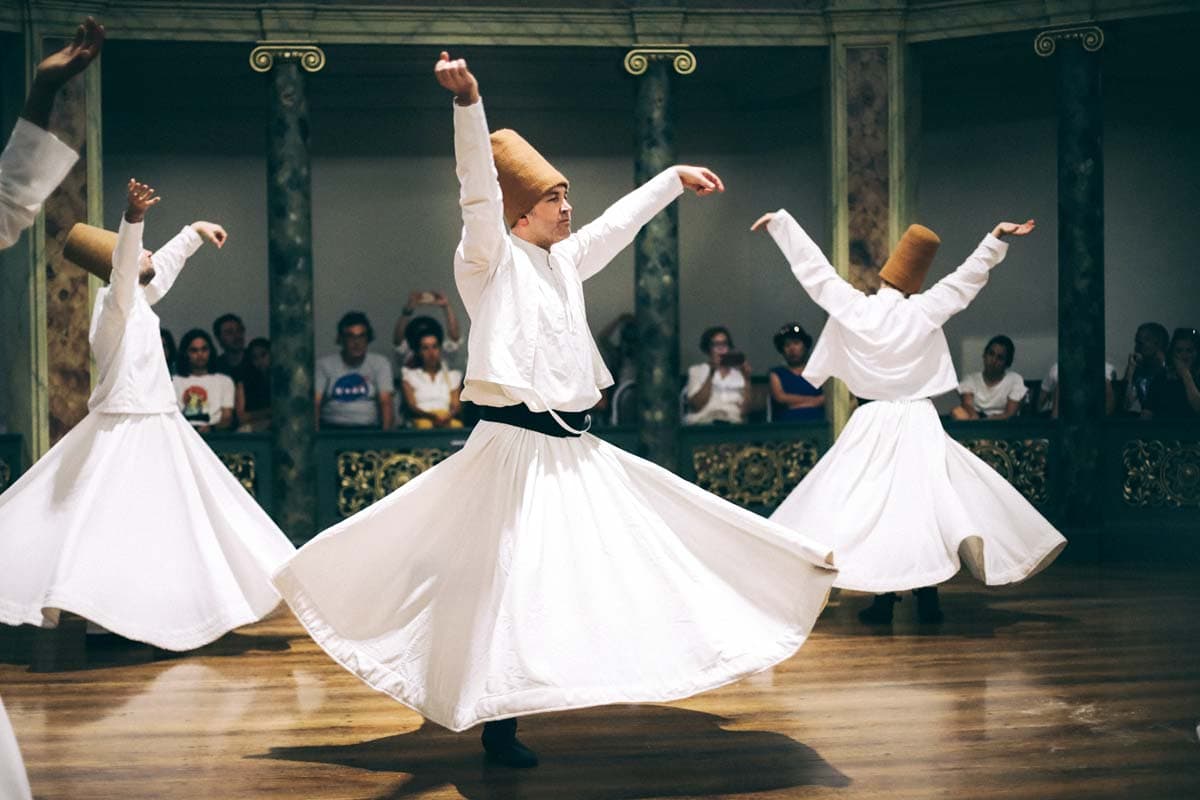 Just like that, our 3 days in Istanbul are coming to an end. But there is still time for a show so good that it's been playing for ages now. Literally…for…ages.
Dating back over 700 years, the whirling dervish spectacle is such a bizarre thing to watch. Their mystical Sufi ceremony, known as a sema, sees Turkish men in traditional clothing (with big brown hats) perform a series of mesmerizing turns that help them and the audience reach a state of nirvana.
The whole thing is so…well…mesmerizing to observe. It's like staring into a flame on a camping trip. Hard to explain, but definitely something you should check out.
Here's the show I attend, and here's another top-rated one
See Also: Best way to spend 2 days in Barcelona
More Than 3 Days in Istanbul:
You have more than 3 days in Istanbul, or you want to change something on the itinerary? Not a problem. Here's everything this incredible city has to offer:
Hammam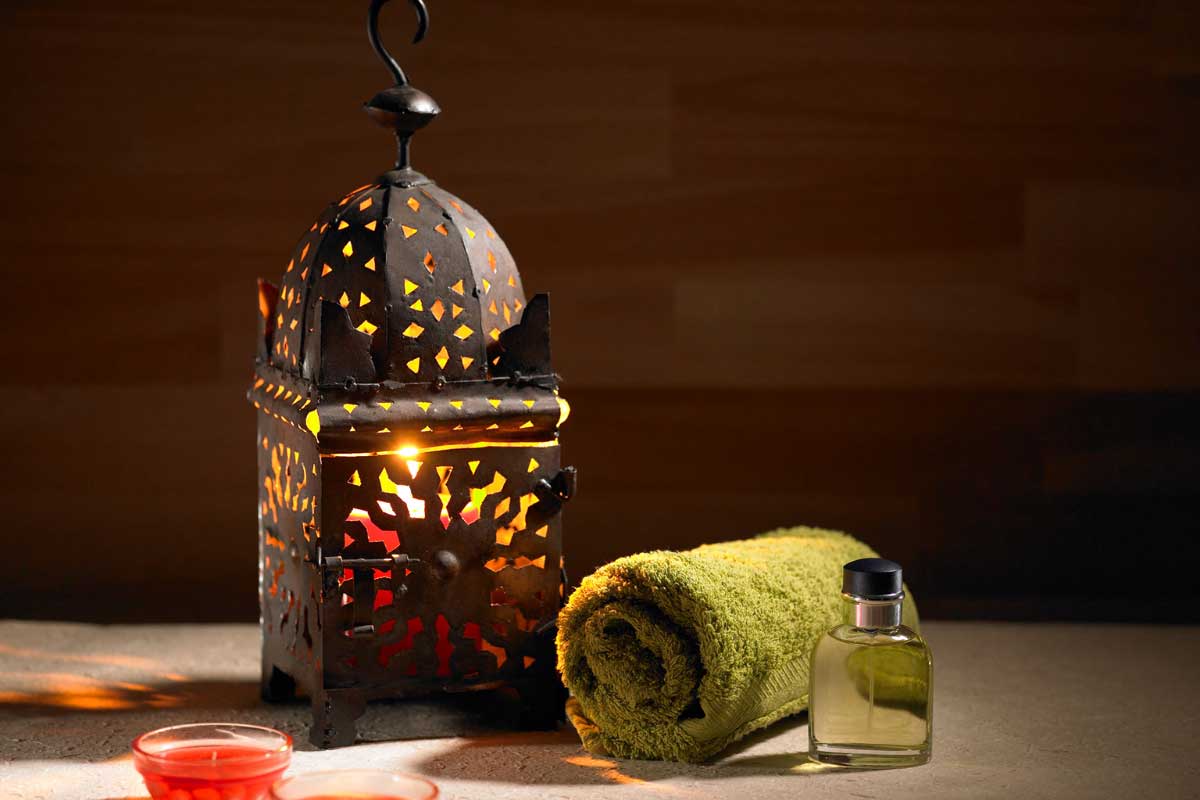 Turkish Baths, also known as Hammams, are an essential part of Islamic culture. However, the experience is a bit weird. First, you get an attendant to scrub you and later massage you…both quite aggressively. After an hour or two, though, your whole body feels rejuvenated. One of the more popular hammams in town is the beautiful Çemberlitaş Hamami. And if you want something booked before your visit, this one is a great option too.
Why it's not in the main itinerary:
Not everybody likes being scrubbed by strangers
Little Hagia Sophia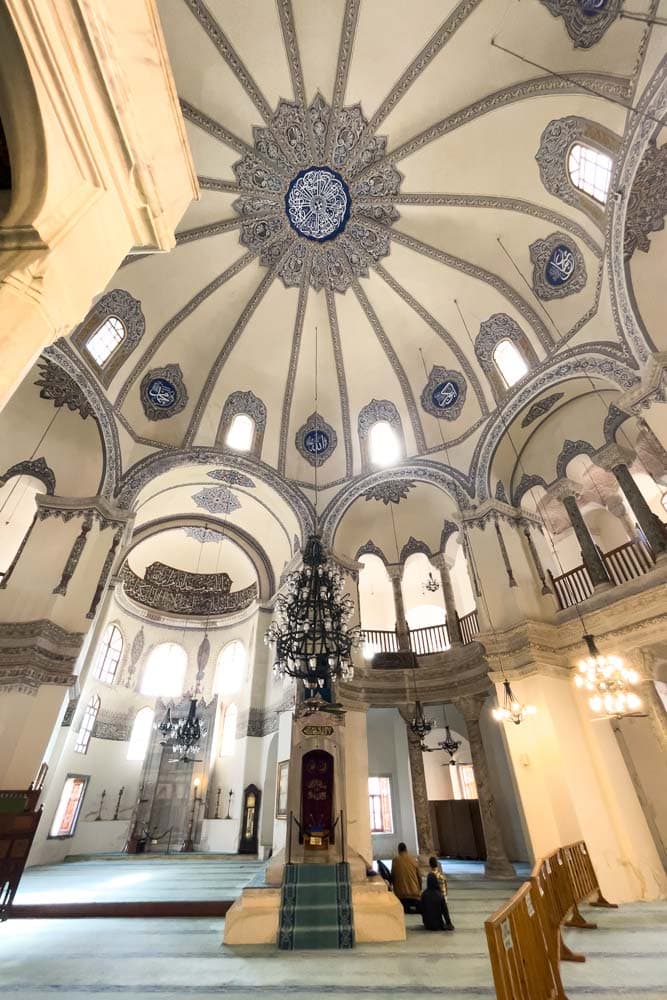 Little Hagia Sophia (Küçük Ayasofya Camii) is a former Greek Orthodox church during the Byzantine period that now serves as a mosque (just like the real Hagia Sophia). Some believe it was built to be a model for Hagia Sophia, hence the name, but that most likely isn't true. Nonetheless, it's one of the most important Byzantine buildings in Istanbul, and if you have time, you should check it out.
Working Hours:
Daily from 10:00 AM to 6:00 PM
Price:
Free
Why it's not in the main itinerary:
It's not impressive enough for a detour
Istanbul Archaeology Museums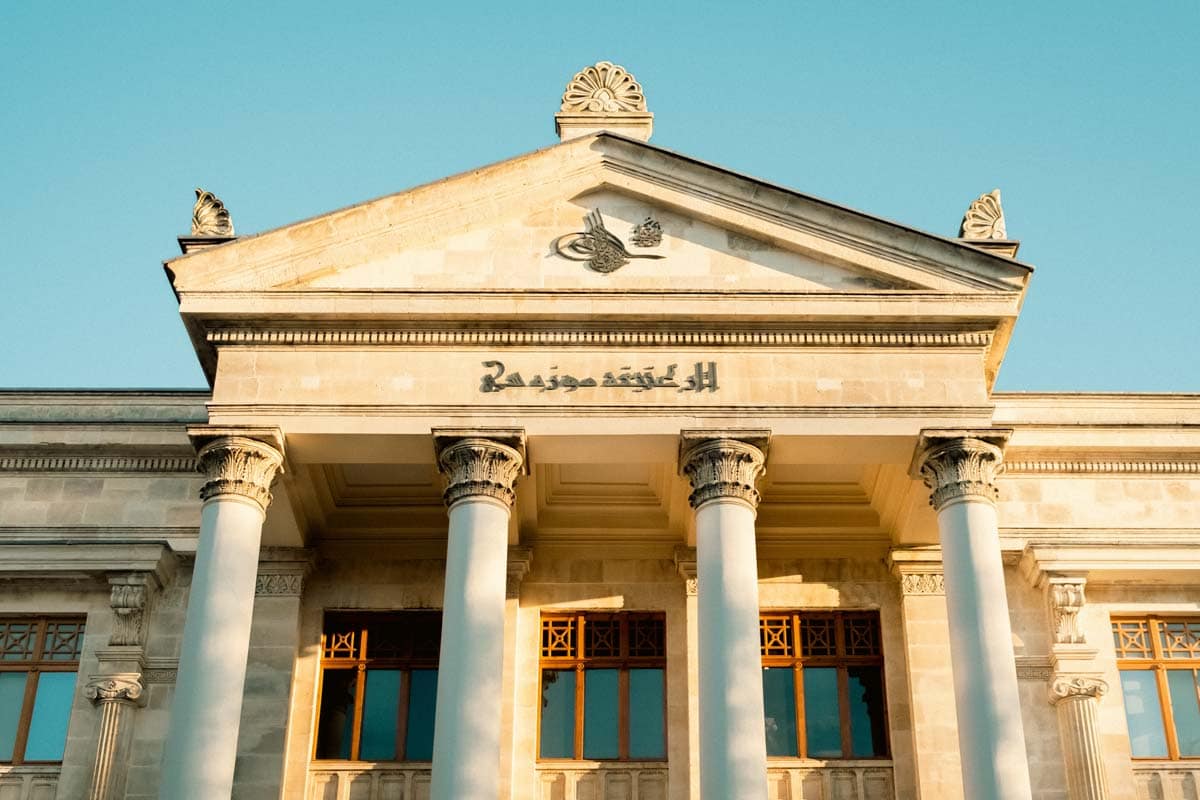 Istanbul's archeology museums are a group of three museums located near Hagia Sophia. The main building is the Archaeological Museum, and there's also a Museum of the Ancient Orient and the Museum of Islamic Art. Surprising to no one, the archeological museum showcase a grand collection of Turkish, Hellenistic, and Roman artifacts, including the Alexander Sarcophagus and the Glazed tile images from the Ishtar Gate of Babylon.
Working Hours
1 April – 31 October: Daily from 9:00 AM to 8:00 P
1 November – 31 March: Daily from 9:00 AM to 6:30 PM
Price
Regular – 100 TRY (5 USD)
Why it's not in the main itinerary:
Museums require a lot of time we don't have. However, if you're a history buff, definitely check them out
Gülhane Park and Soğuk çeşme Sokağı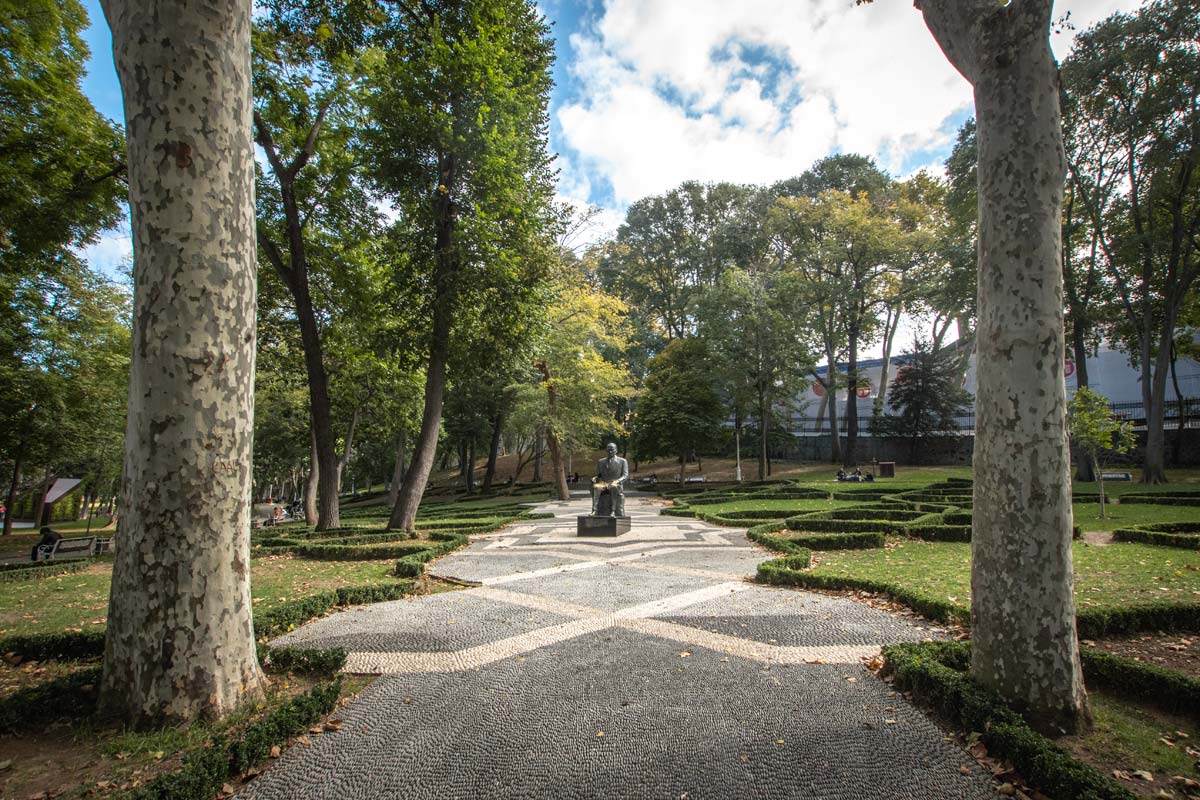 Located behind Hagia Sophia, Soğuk çeşme Sokağı is a vintage street full of historic houses. It's a car-free zone meaning it's perfect for a walk that can continue at Gulhane park. The park itself is one of the oldest and most beautiful parks in Istanbul. Perfect for escaping the chaos of the massive metropolis.
Working Hours
1 April – 31 October: Daily from 9:00 AM to 8:00 P
1 November – 31 March: Daily from 9:00 AM to 6:30 PM
Price
Regular – 100 TRY (5 USD)
Why it's not in the main itinerary:
Museums require a lot of time we don't have. However, if you're a history buff, definitely check them out
Rüstem Pasa Mosque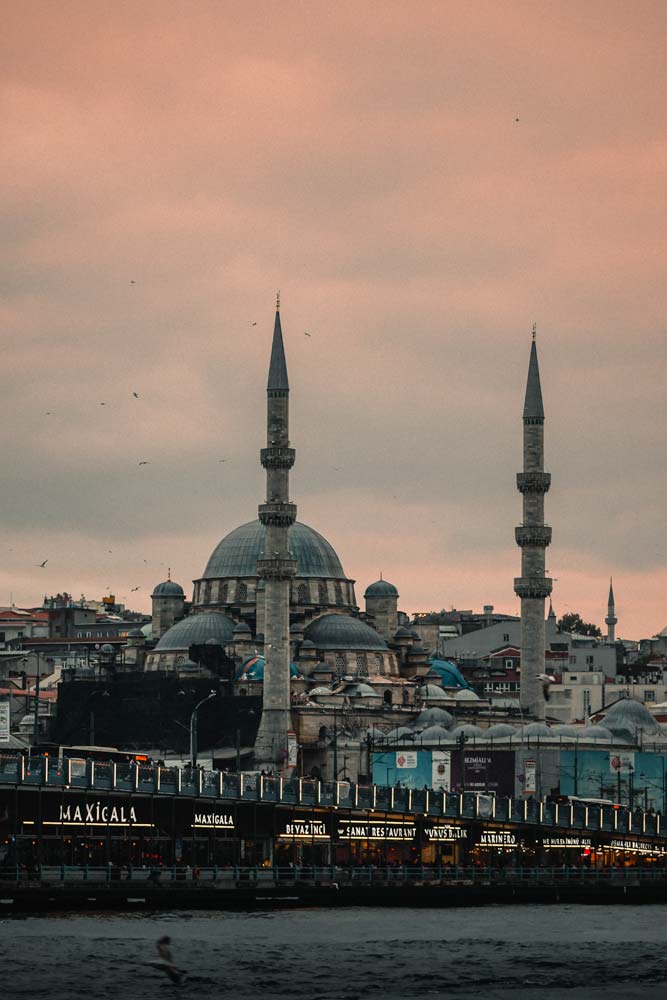 Dating back to the 16th century, Rüstem Pasha Mosque is a beautiful example of classical Iznik tiles. Described by the locals as a miniature Blue Mosque but without the crowds, this mosque is an off-beaten Istanbul attraction worth checking out if you have the time.
Working Hours:
Daily from 9:00 AM to 6:30 PM (closed during praying hours)
Price:
Free
Why it's not in the main itinerary:
We already have 4 mosques, and that's quite enough for three days in Istanbul
Fatih Mosque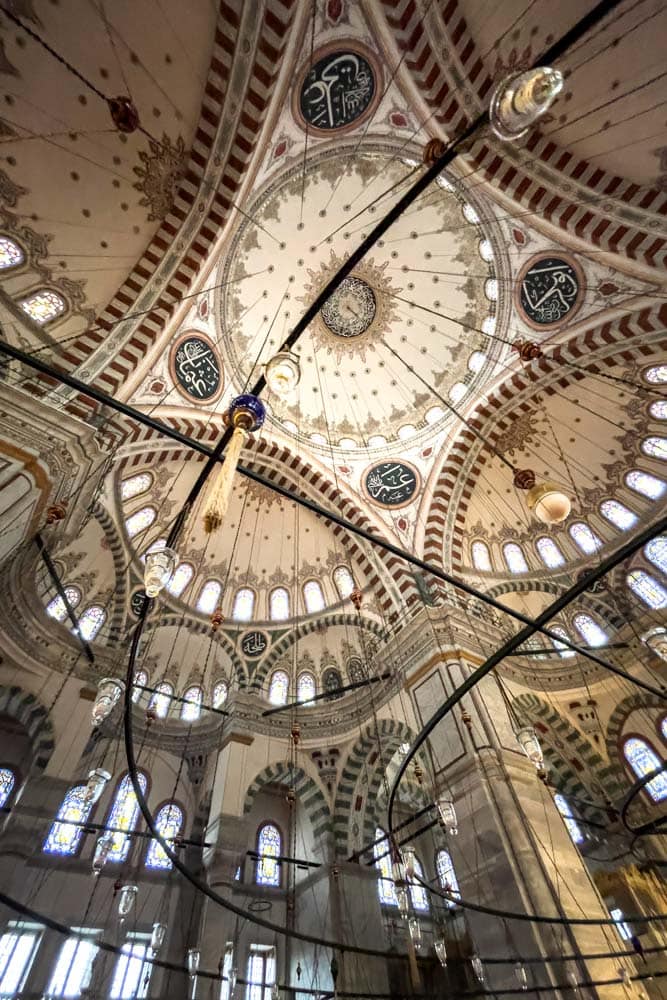 Fatih Mosque, aka the Mosque of the Conqueror, is a massive 15th-century mosque located in the Fatih district of Istanbul. It is named after the Ottoman sultan Mehmed the Conqueror, known in Turkish as Fatih Sultan Mehmed, who conquered Constantinople in 1453. The only surviving elements from the original Fatih Mosque Complex are the external portal, Mehmet II's and his wife's tombs, and some parts of the mosque's courtyard. Everything else was destroyed during an earthquake in 1766.
Working Hours:
Daily from 9:00 AM to 6:00 PM (closed during praying hours)
Price:
Free
Why it's not in the main itinerary:
We already have too many mosques to see
Kariye Mosque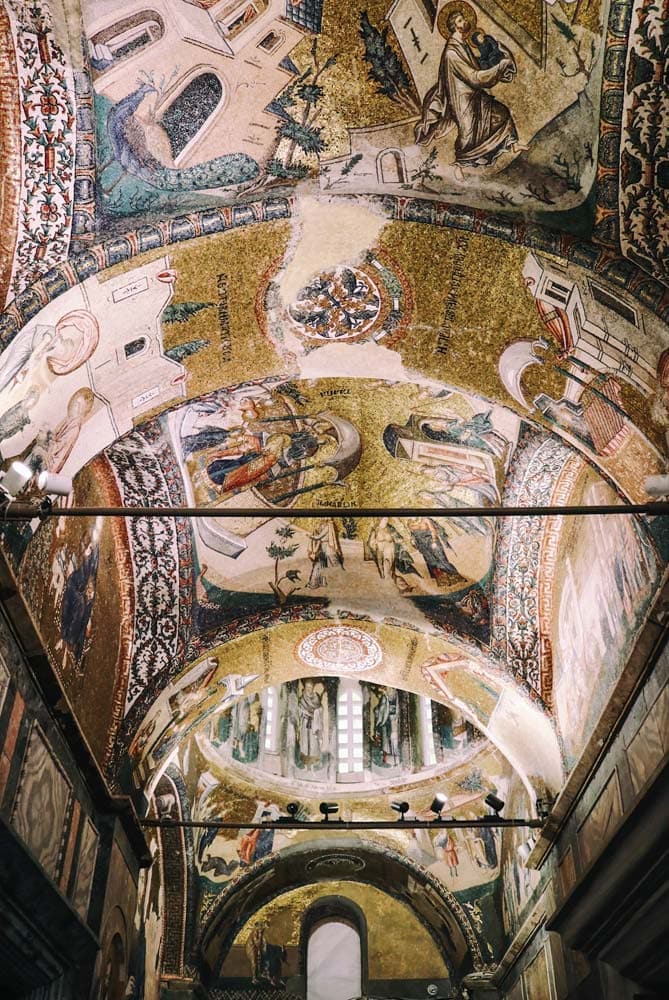 Also known as Chora Church or Chora Mosque, this 16th-century mosque is famous for its late Byzantine mosaics and frescos. It's a wonderful example of Byzantine architecture and served as a museum for the last 60 years before (just like Hagia Sophia) being reversed back into a mosque in 2020.
Working Hours:
Daily from 9:00 AM to 6:30 PM (closed during praying hours)
Price:
Free
Why it's not in the main itinerary:
We don't have time for more than 4 mosques on the 3-day Istanbul itinerary
Colored Houses of Balat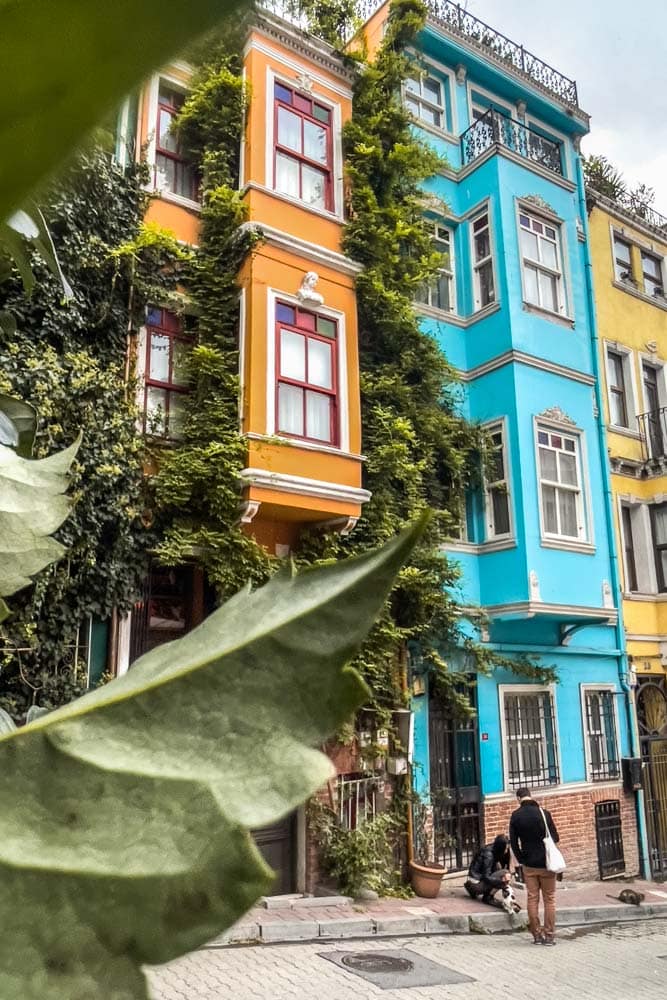 This is one of the most photogenic attractions of Istanbul. Built on a hill (like pretty much everything in Istanbul), the Balat neighborhood is an Instagram paradise that requires a lot of ascending and descending, so make sure you have your comfy shoes on. The main tourist attraction of Balat is the tiny alley surrounded by vintage houses completely painted in bright yellow, orange, and blue.
Why it's not in the main itinerary:
It's pretty far away, and there are no metro stations nearby
Saint Stephen's Orthodox Church
Also known as the Bulgarian Iron Church, this beauty proves that Istanbul respects all temples and not only mosques. St. Stephen is famous for being made of prefabricated cast iron elements in the Neo-Byzantine style.
Working Hours:
Daily from 9:00 AM to 5:00 PM
Price:
Free
Why it's not in the main itinerary:
Pretty far away and not that impressive to be worth the journey
Umbrella street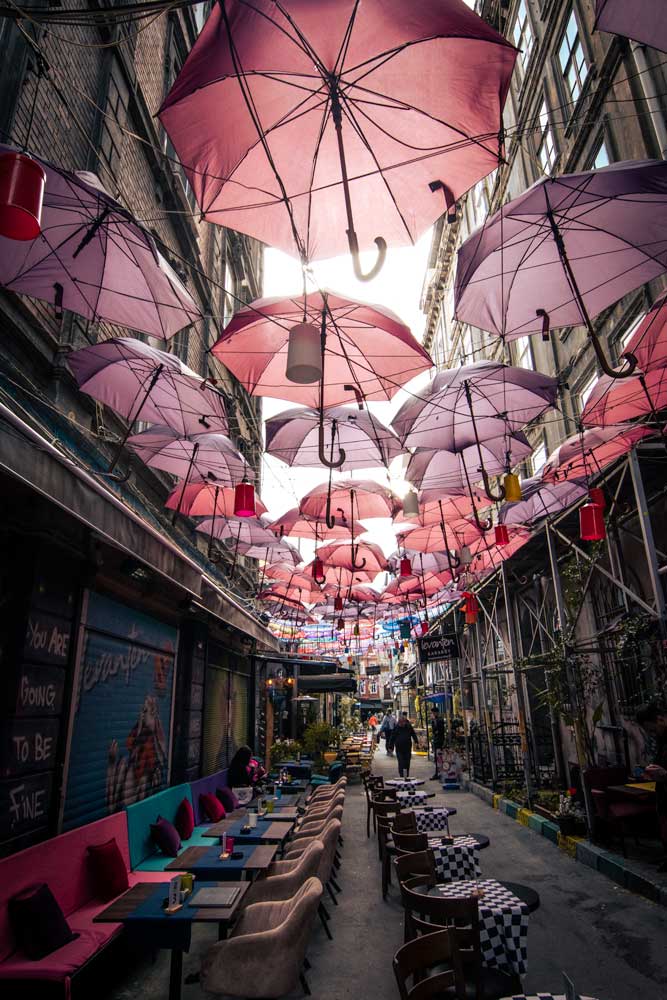 Many towns around the world have such streets, but if you plan to spend your 3 days in Istanbul mostly taking pictures, this is one of the best places to do it. Located in the Karakoy district (nearby the Galata tower), Umbrella Street is lined up with cafes and restaurants and is a great place to sit for a bite (and make an Instagram post of it).
How to get there:
Take a tram to Karakoy station and walk for 5 mins
Why it's not in the main itinerary:
It's an attraction only for the picture-hunting travelers
The Walls of Constantinople
Also known as Theodosian Walls, these fortifications were the largest and strongest ever built in the ancient or medieval worlds, making the city impregnable to enemy sieges for 800 years. Being such a marvel, a large part of them can still be found today in various parts of Istanbul. Just type Walls of Constantinople in Google Maps.
Why it's not in the main itinerary:
It's really just walls, and if you're not into medieval history, you won't be impressed
The Hills of Istanbul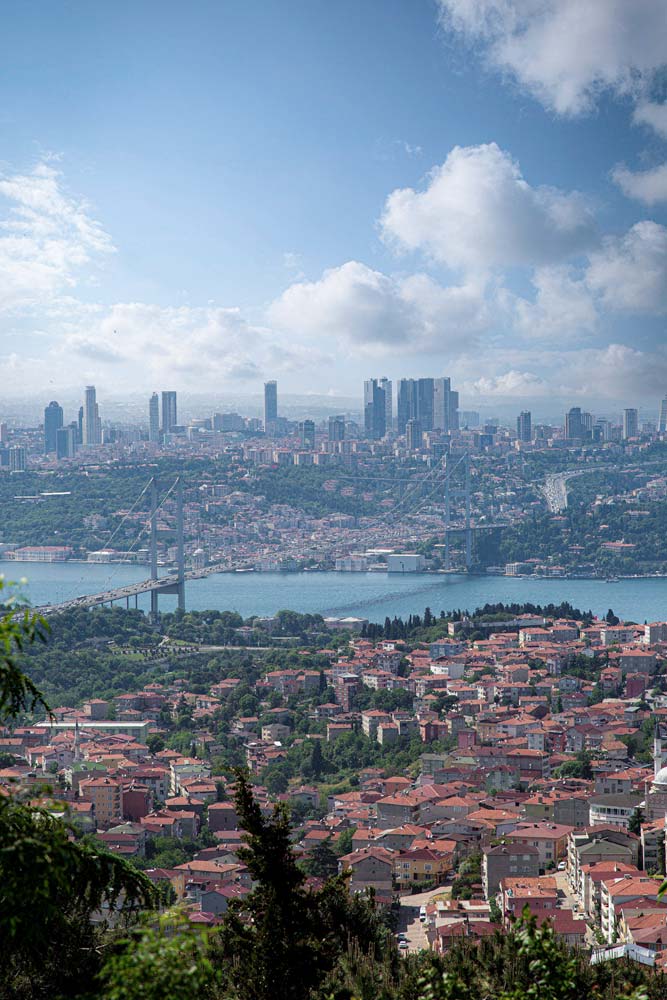 Istanbul is a city made of hills. The two most famous ones (especially among photographers) are Pierre Loti Tepesi and Çamlıca Tepesi.
Named after a famous French writer, Pierre Loti offers the perfect view of the Golden Horn.
Located on the Asian side of town, Çamlıca Tepesi is so big it's actually divided in two – Büyük Çamlıca and Small Çamlıca. The hill is perfect for a picnic with a view over the Bosphorus, the Golden Horn, and Istanbul's European Side.
Why it's not in the main itinerary:
They are really, really far away from everything
Maiden's Tower
Situated on a small islet in the middle of the Bosphorus off the Asian coast of Üsküdar, the Maiden's Tower is another great photo opportunity. Undoubtedly one of the most romantic places to watch the sunset in Istanbul, the tower is regarded as the city's eternal symbol of love.
Why it's not in the main itinerary:
The tower is under restoration, so it's impossible to go inside. It's still fine for pictures, but it's so far away you'll need half a day to reach it
Istanbul Tours and Day Tours
The Luxury skip-the-line one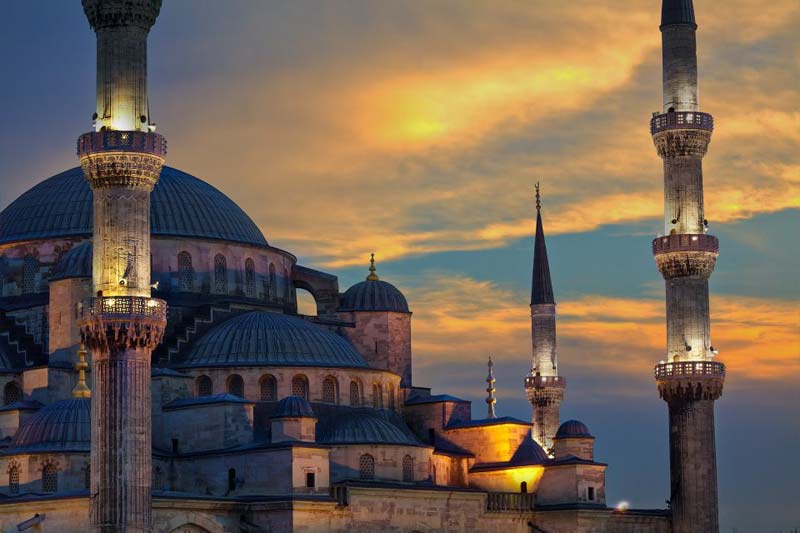 If you think following the 3-day Istanbul itinerary is too much of a hassle, this tour will take you around the biggest attractions in the city, and it will show them in style. The 7-hour luxurious tour includes skip-the-line tickets, luxury transportation, and a knowledgeable guide that guarantees a great experience.

Check the latest price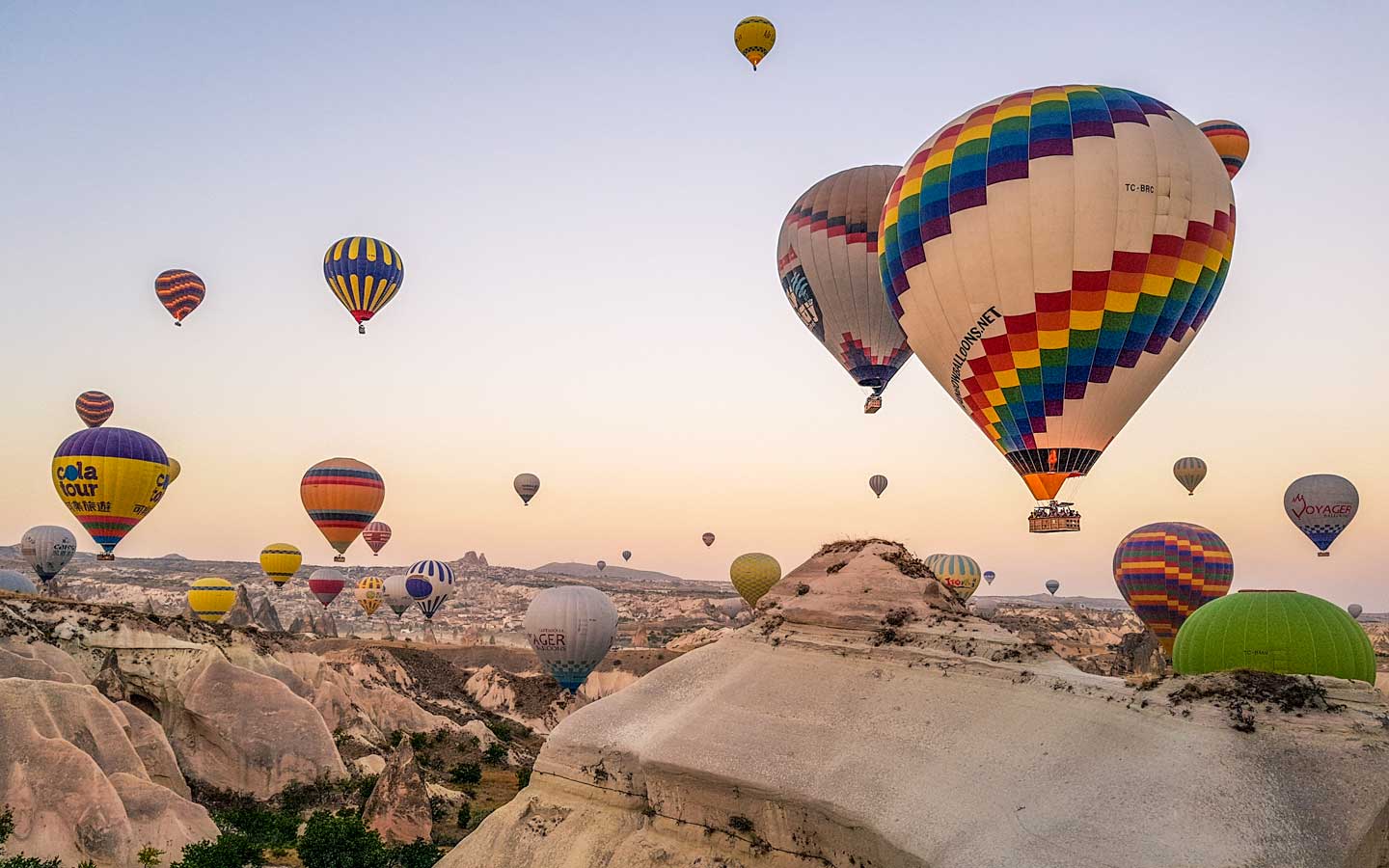 You will need more than 3 days in Istanbul to go on this one, but if you have them, boy oh boy, are you in for a treat. Cappadocia is one of the most magical places on the planet, no doubt about it. This 2-day tour includes plane tickets, accommodation, food, and a tour around all of Cappadocia's top sights. As a bonus, you can enjoy the hot air balloons rising at sunrise.

Check the latest price
The Ephesus and Pamukkale one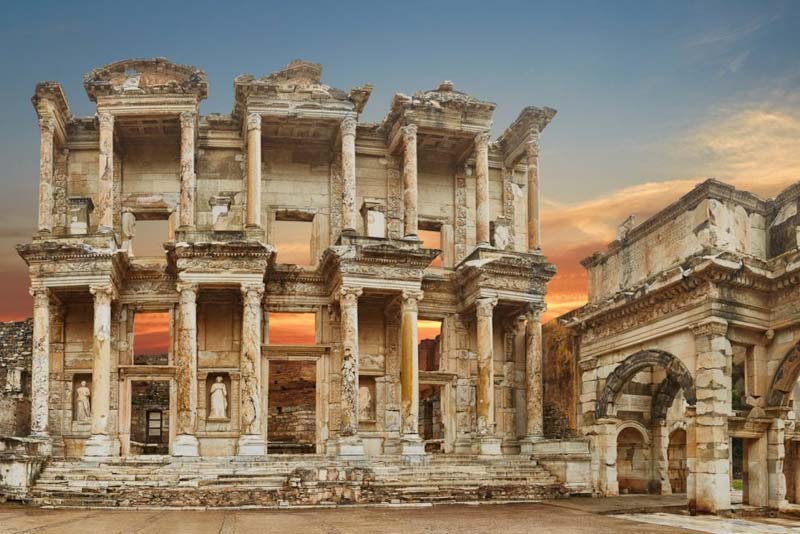 This is the easiest way to visit two of Turkey's most prominent attractions – the ancient city of Ephesus and Pamukkale's natural hot tub-like springs. All you have to do is get up on time, get to your door, and let the tour covers everything else, from transportation to flights and lunches!

Check the latest price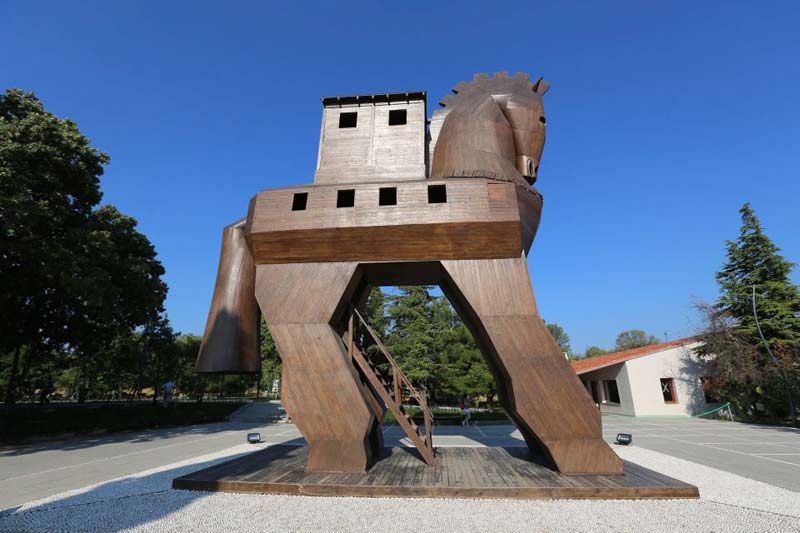 This one will take you on a journey to one of the most famous ancient cities – Troy. Follow the footsteps of Achilles, Odysseus, and Hector and learn some myths and facts about the UNESCO-recognized attraction (Brad Pit is not included in the tour).

Check the latest price
Where to Stay in Istanbul
High-end
Seven Hills Hotel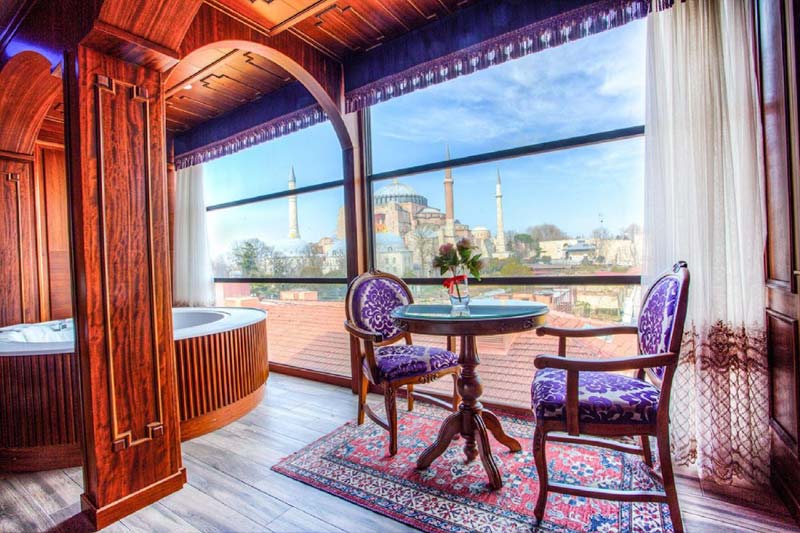 There are plenty of luxurious hotels in the city but what makes this one the best in my eyes is the view. Seriously, how cool it is to sit in the hot tub (yes, you have a hot tub in your room) and watch Hagia Sophia through the window! The hotel also offers the most famous restaurants in the city (we have it on day one of the 3-day Istanbul itinerary) and classic Ottoman-style rooms. So if you want to spend your 3 days in Istanbul in style – this is the place.

Check the latest prices
Honorary mention goes to the White House Hotel. It's the highest-ranked hotel in Istanbul, and honestly, I don't think I've seen a hotel with so many good reviews. So if you don't care about the view that much, maybe this luxurious beauty is the one to spend your 3 days in Istanbul in.

Check the latest prices
Mid-range
Grandma's Guesthouse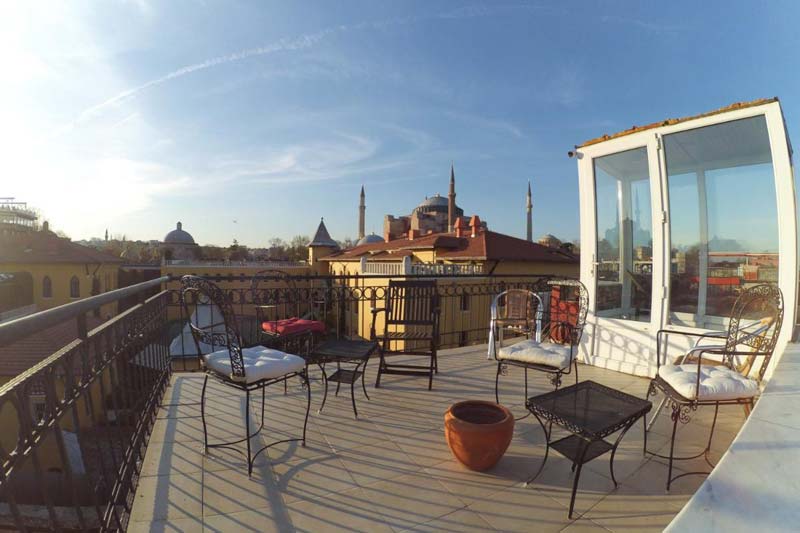 With room views to the Marmara sea, a balcony overlooking Hagia Sophia, a cozy homely vibe, double and single bed options, and the perfect location (2mins from the Blue Mosque), this guesthouse is one of the top places for your 3 days in Istanbul.

Check the latest prices
Budget
Agora Hostel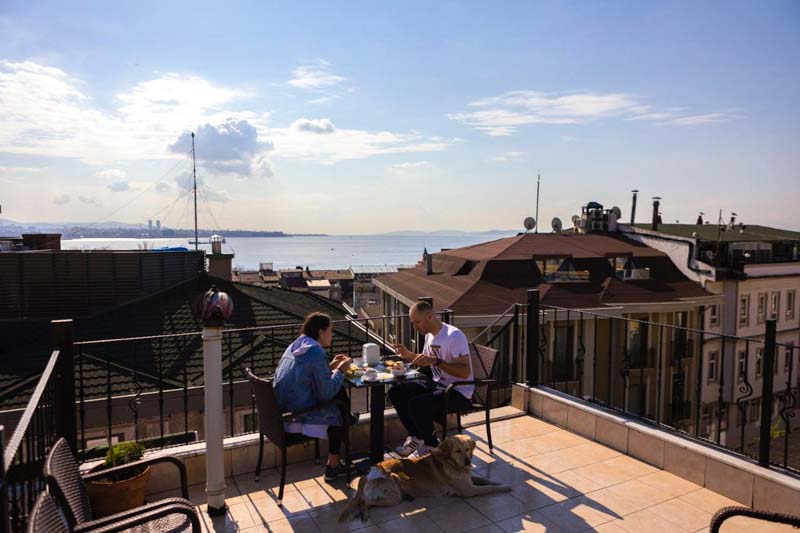 Agora is one of the highest-rated hostels in town, and there's a good reason for that. Impeccably clean, located close to Sultanahmet square, offering free buffet breakfast in a terrace restaurant with stunning views. What more can you ask from a budget place?

Check the latest prices
How to get around Istanbul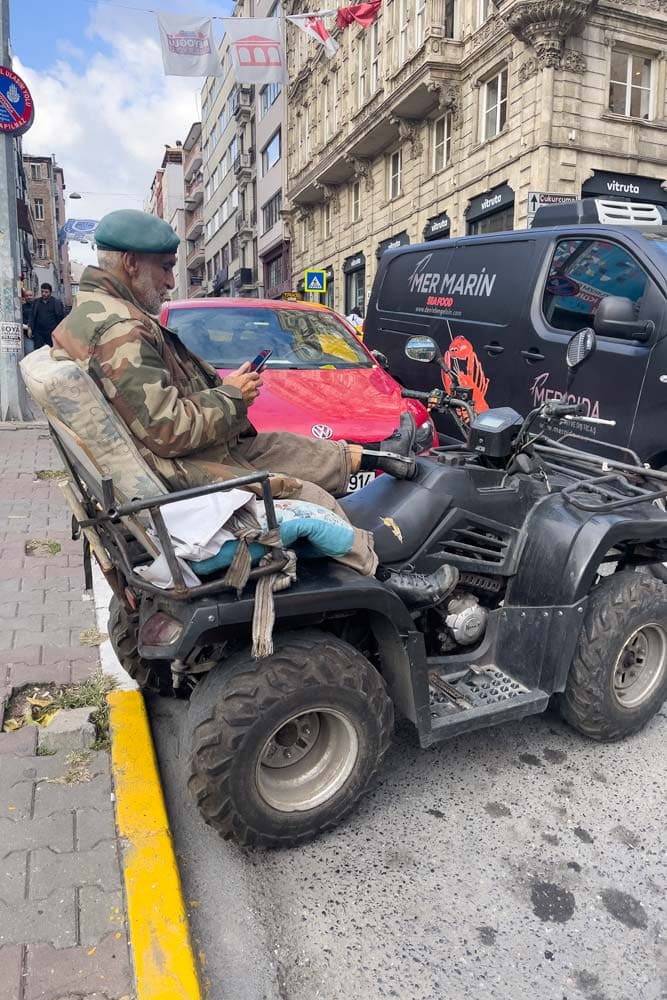 Istanbul is huge! No, seriously, this is the most absurdly huge city I've ever been to! So, how would you navigate your 3 days in Istanbul? Well, the easiest way would be to rent a car, of course. Discover Cars can help you tremendously with that by comparing all the local rent-a-car providers in search of the best offer. If you get a car, stay out of the roads in the morning and afternoon rush hours, though. It's an absolute nightmare.
For those who prefer not to drive on their vacation, Istanbul has quite a developed public transport network. The metro covers over 120 km (80 mi) and skips all the traffic. The busiest line is M2, which reaches most of the city's attractions. However, suppose you need to get to the Asian side of Istanbul. In that case, you can get the Marmaray line that goes under the Bosphorus to reach the other continent (even though we have nothing on the 3-day Istanbul itinerary in Asia).
Buses, trams, and ferries can help you reach the places the metro can't. The trams especially are quite convenient since they skip the traffic jams too.
To pay for public transport, you can get a refillable Istanbulkart or a single (15 TRY), 2-ride ticket (25 TRY), 3-ride ticket (35 TRY), 5-ride ticket(45 TRY), and 10-ride ticket(90 TRY). You can get them from the blue (or yellow) machines at the stops/stations.
When to visit Istanbul?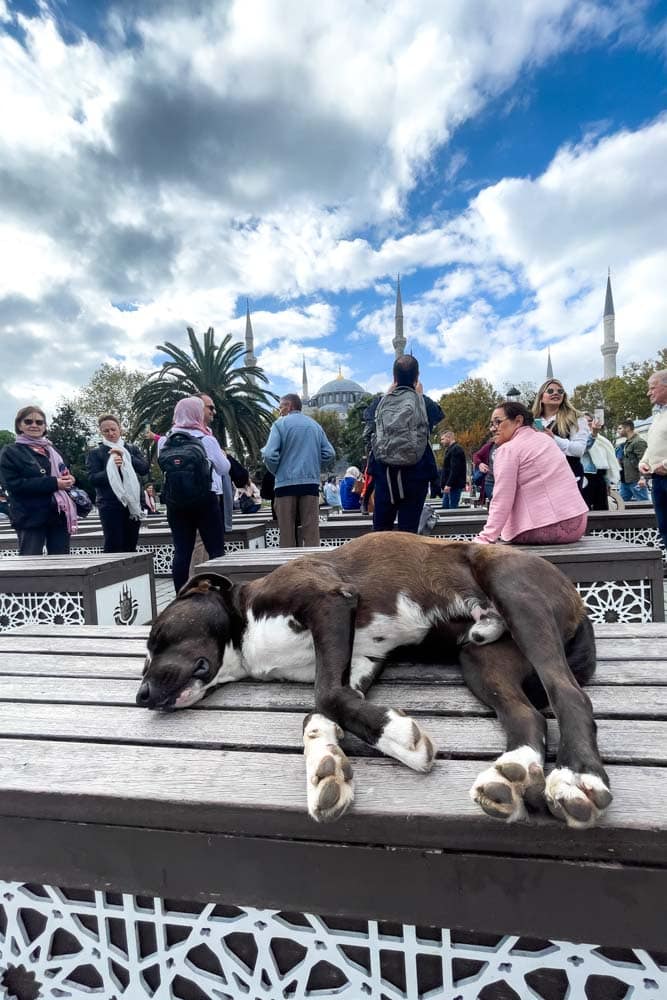 Istanbul is one of those cities that can be visited any time of the year and still offer a fantastic trip. However, the best time to spend 3 days in Istanbul would be the shoulder months – March to May and September to November. Tourist crowds are not that fierce; outdoor eating or drinking is an option, prices are reasonable, and there are plenty of festivals and events. Spring temperatures go from 11/8°C (52/46°F) in March to 20/16°C (68/62°F) in May. Autumn averages start at 25/20°C (77/69°F) in September and drop to 14/12°C (57/53°F) in November.
Summer in Istanbul is hot. You have the Bosphorus to give you a little breeze sometimes, but it's still too hot and sticky for me. It's also the peak travel season when people from all over the world (and Turkey) flock to Istanbul for their annual vacation. Prices are high, crowds are tick, but at least you can enjoy an Ottoman ice cream on every corner (it's so goood). Averages in June start at 26/22°C (79/71°F) and reach 28/24°C (82/74°F) in August.
Istanbul's winter is wet, gray, chilly, and with short days, which makes following the 3-day Istanbul itinerary a bit hard. It's not extremely cold (there are rarely negative digits), but it's still not the most comfortable weather for exploration on foot. The advantage is that it's the low tourist season, meaning barely any crowds and inexpensive accommodation. Average temperatures in December are 10/8°C (50/46°F), which go down to 8/6°C (46/42°F) in February.
More about Istanbul weather
The other thing you should consider when visiting Istanbul (or any Muslim state) is the main upcoming dates of the two biggest Muslim holidays, Ramazan Bayramı (Ramadan, or Eid Al Fitr) and Kurban Bayramı (Eid Al Adha). They are usually in April and June (dates differ every year) and bring extra tourist masses to the city. For non-Muslim readers, imagine those two are like Christmas and Easter in the Muslim world.
Other FAQ
How to get from Istanbul airport to the city center?
There are two airports in Istanbul: the bigger one on the European side, Istanbul airport (IST), and Sabiha Gokcen Airport ( SAW) on the Asian side. Unfortunately, both are far away from the city (like in another galaxy away!).

Lucky for you, both have working metro lines now, but the metro trip would still take around 2 hrs. You can also get a shuttle bus (check here for Sagina Gokcen and here for Istanbul airport) or a taxi (it would cost at least 20 USD). Another option is to book a private transfer to your hotel.

Probably the best option is to rent a car. You will be free to drive to your hotel, you'll have the means to explore the remote attractions without navigating public transport, and you can even go to check out the city outskirts. Check out the Discover Cars tool that will compare all rent-a-car providers in the city and give you the best offers (chances are high your rent-a-car would cost less than a transfer).
Is Istanbul safe?
Istanbul is considered relatively safe for tourists and locals. I mean, as much as a vast megapolis can be safe. However, since it's a major tourist hub, you should always be vigilant for potential scams and pickpockets. Don't let news about terrorist attacks scare you. This happens once a decade, and honestly, it's a risk you take if you travel to most major European cities too.
This doesn't mean you should skip travel insurance, though.

I currently use HeyMondo for my travels because they have proven themselves to me more than once over the years. The link above will give you a 5% discount, but If you have another favorite provider, that's ok. Just make sure you have one because you never know what may happen.
Is Istanbul expensive?
Spending three days in Istanbul won't be that expensive. The city is relatively inexpensive compared to other popular European places. If you try the local shops and restaurants, you will be stunned by the prices. I often found lovely meals for around 5 USD.
Here are some examples of Istanbul prices.
Can I use dollars or euros in Istanbul?
The official currency in Turkey is the Turkish Lira (TRY). Most vendors would be happy to accept dollars or euros; however, their exchange rates won't be good, so better stick to liras.
Is Istanbul worth it?
Absolutely! Istanbul is one of the greatest cities on Earth, and you should definitely visit it at least once in your lifetime. Whether you follow my 3-day Istanbul itinerary or make your own, you won't regret this trip.
Three Days in Istanbul Itinerary Map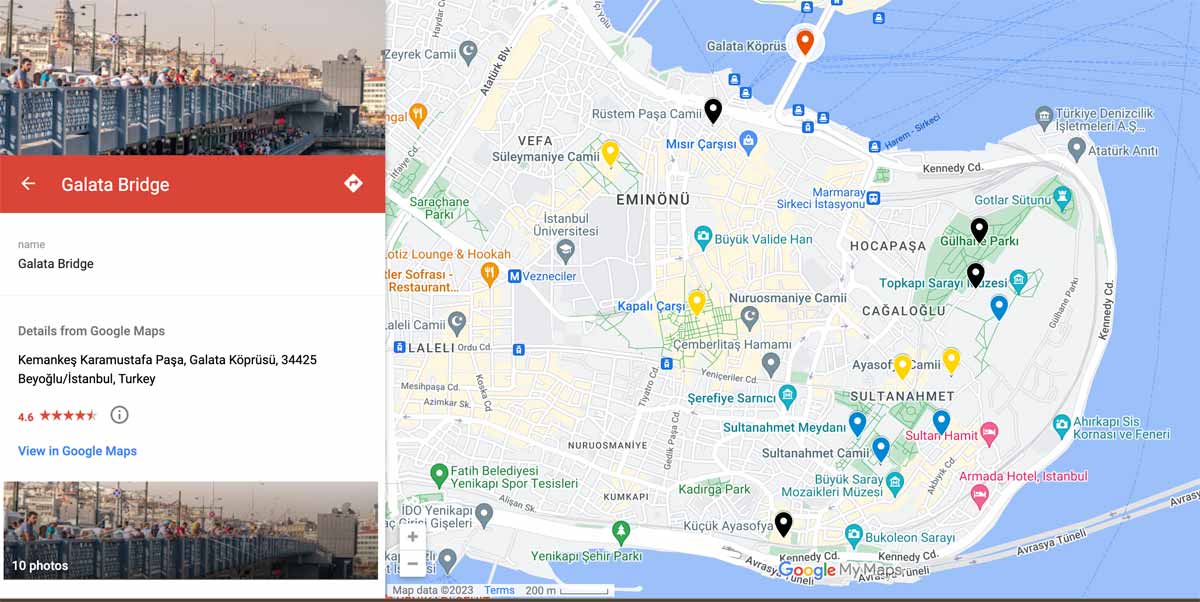 That's all from me, I hope your 3 days in Istanbul are amazing.
————————————
If you haven't planned your trip there yet, find out how I plan my trips!
————————————
I have 17 bucket list ideas for Turkey. See my impossible bucket list of 1700+ adventures!

Is Istanbul on your bucket list?
---
Some of the above are affiliate links and I will earn a percentage of the sale if you purchase through them at no extra cost to you. This helps keep my site running – so thanks in advance for your support!