I'll start like that – 3 days in Luang Prabang is the absolute minimum you should spend in the city. I'm not kidding. This place is an incredibly relaxed gem-of-a-town where you can easily spend a few weeks.
Laos is unlike any of its Southeast Asia neighbors. While you can still find a certain element of chaos, it's lightyears away from countries like Vietnam or Indonesia. In Laos, everything happens slow, everybody is carefree, and no one rushes anything.
Luang Prabang should be the cornerstone of your Laos itinerary. Inducted as a UNESCO World Heritage Site in 1995, this idyllic town is the epitome of the country. It features lavish Buddhist temples, colorful colonial houses, century-old traditions, laid-back cafes, and the most prominent landmark of the country – the magnificent Kuang Si Falls.
Here's the best way to spend 3 days in Luang Prabang!
Three Days in Luang Prabang – Day 1 – Mystical Exploration
On our first full day in the city, we're about to discover its core. Prepare for a day full of Buddhist mysticism and enchanting views. The first day is the most physical one. I know it goes totally against the town's vibe, but with only 3 days in Luang Prabang, we have to push ourselves a little to make the most of our time.
Tak Bat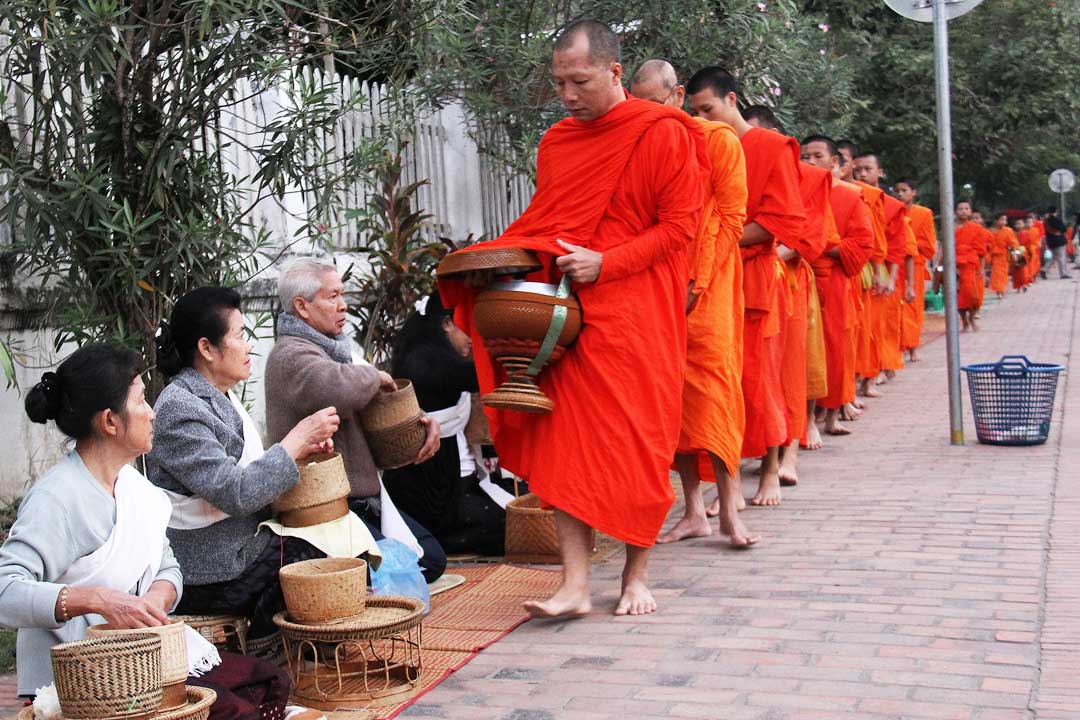 Our adventure starts early. Very early. Tak Bat is the name of the famous Buddhist ritual where Lao monks collect food from the locals. While not uncommon for other Theravada Buddhist countries (like Thailand), the ceremony became especially famous in Laos and Luang Prabang.
It starts around 5:30 AM when the saffron-clad Lao monks go out on the streets to collect alms. The whole ritual is wrapped in silence, which induces an incredibly exotic and faery atmosphere.
While Tak Bat is open for tourists to participate, I strongly suggest you don't. Watch from afar and try to be as invisible as possible. Monks and locals alike, don't appreciate non-Buddhist taking part in their ritual just for the sake of it. It's a very sacred tradition that should be respected. Observe the ceremony in silence, make sure you are not too close, don't try to take selfies with the monks, don't use flash, and never touch any of them.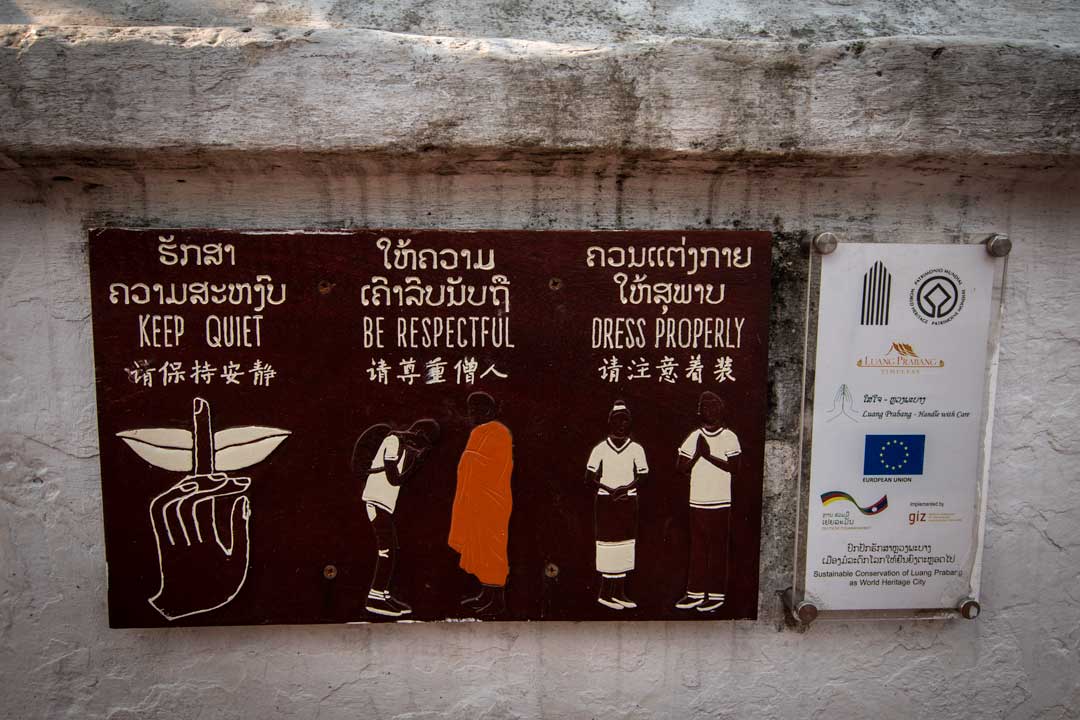 If you're adamant you want to participate in the ritual, here's a handy guide to prepare you in detail.
Temples and a Royal Palace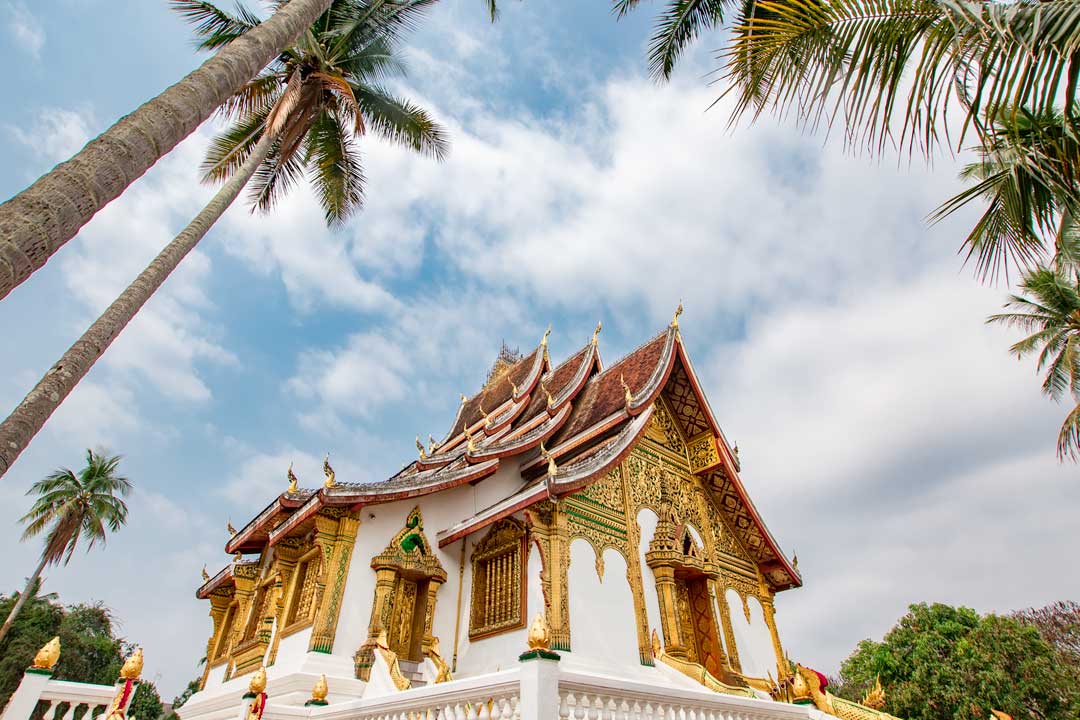 Tak Bat finishes quite early, so it's time to get breakfast. I won't suggest restaurants since tastes differ, and cooks tend to change, but I'll recommend the local Lao crepes. If you're feeling adventurous, you can also go to the Morning Market and try a bee honeycomb with larvae. I didn't try it, but the locals love it!
Around 8:00 AM, make your way to the former Royal Palace. A National Museum since 1975, the palace was built in the early 20th century, and during the French colonial era, served as the residence of King Sisavang Vong and his family. It's a tremendous cultural feat and absolutely worth a visit. Make sure also to check the palace's temple – Haw Pha Bang. Built in 2006, it's one of the most opulent temples in town.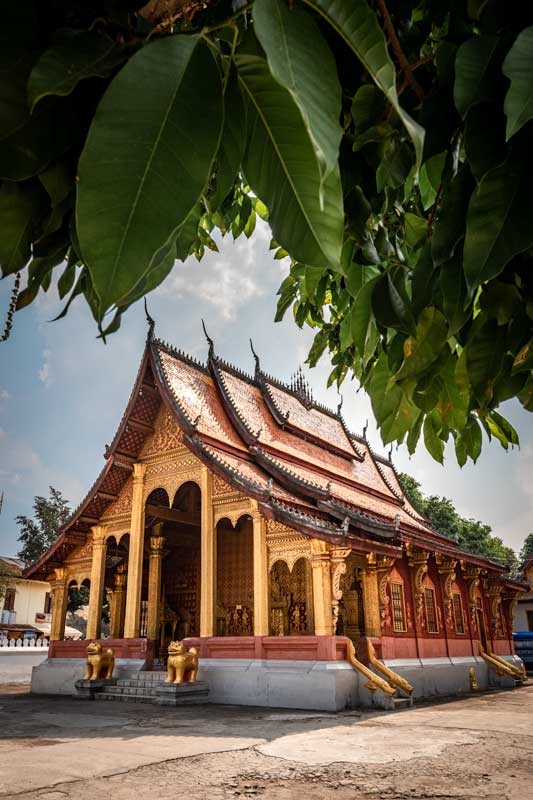 For the next few hours, go around and explore the most renounced treasures of Luang Prabang – the temples. They are easy to find, pleasant to examine, and the prime reason the city was declared a UNESCO World Heritage Site.
There are a few temples I consider to be must-sees. The first one is Wat Mai – the largest shrine in town. It dates back to 1780, and it's the original home of the sacred Phra Bang Buddha statue.
The second one is Wat Sensoukharam. Built in 1718, this lavish temple's name translates to "Temple of 100,000 Treasures" – a reference to the legend that says it was made with 100,000 stones from the Mekong River.
The last one is the 16th century Wat Xieng Thong. Decorated with elaborate mosaic patterns and gorgeous wall carvings, this shrine features a stunning 'Tree of Life' mosaic and a 12-meter-tall funeral carriage.
Castaway Tip
If you have the energy for one more temple, the tiny and unpopular Wat Choumkhong is very photogenic and one of my favorite shrines in Luang Prabang.

Working Hours and Prices
Royal Palace: Tue – Sat: 8:00 AM – 11:30 AM ; 1:30 PM – 4:00 PM | 30,000 Kip / 1,75 USD
Wat Mai: 8:00 AM – 5:00 PM | 10,000 Kip/ 0,60 USD
Wat Sensoukharam: Sunrise to sunset | Free
Wat Xieng Thong: 8:00 AM – 5:00 PM | 20,000 Kip/ 1,20 USD
Phou Si Hill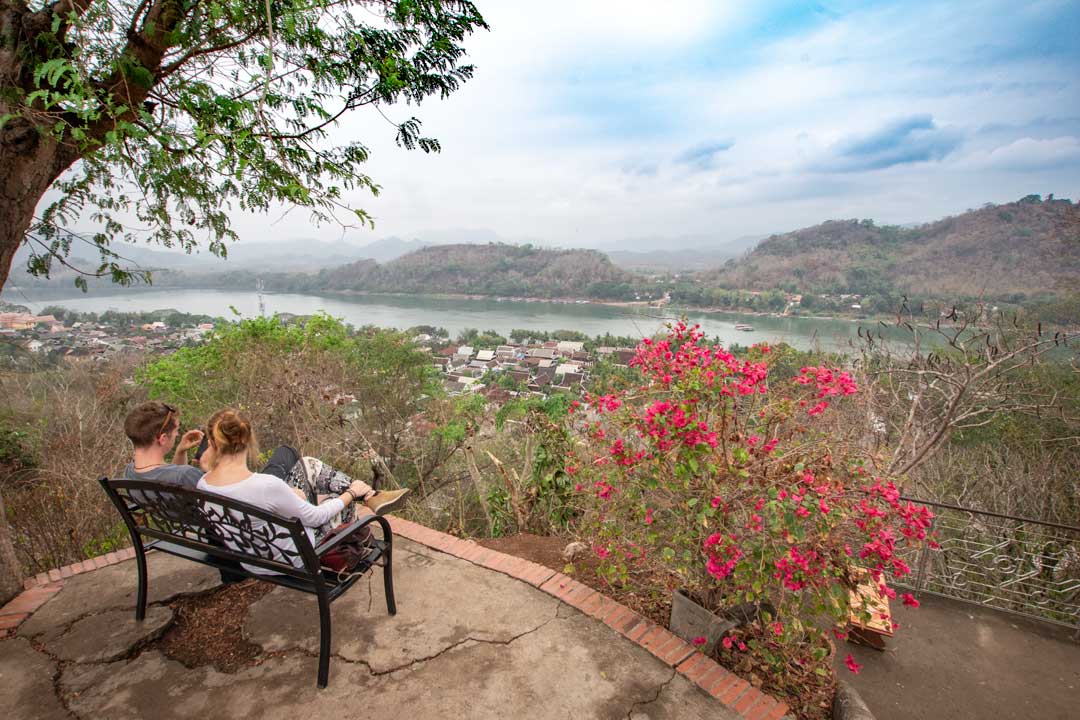 Once finished with the temples, have lunch and relax. I'm sure waking up at 5:00 AM is taking its toll, and you're exhausted.
An hour before sunset, go to the center of town. Right in front of the Royal Palace, you'll find a cute mini-mountain. This is Mount Phousi, also known as Phou Si Hill (since it's only 100 meters tall, I prefer to use the second name). Its ridge is dotted with Buddhist shrines and statues, and it's not a rare view to spot some of the saffron-clad monks wandering around.
The main reason we're going to Phou Si Hill, though, is to enjoy the sunset. Make your way to the top ( around 300 steps) and, if you're lucky enough, you'll enjoy an extraordinary natural feast. The mount is incredibly popular, so expect significant crowds. If you prefer a more serene moment, you better check it out on sunrise.
Working Hours:
8:00 AM – 6:00 PM (if the sunset is later though, it'll stay open)
Price:
20,000 Kip / 1,20 USD
Luang Prabang's Night Market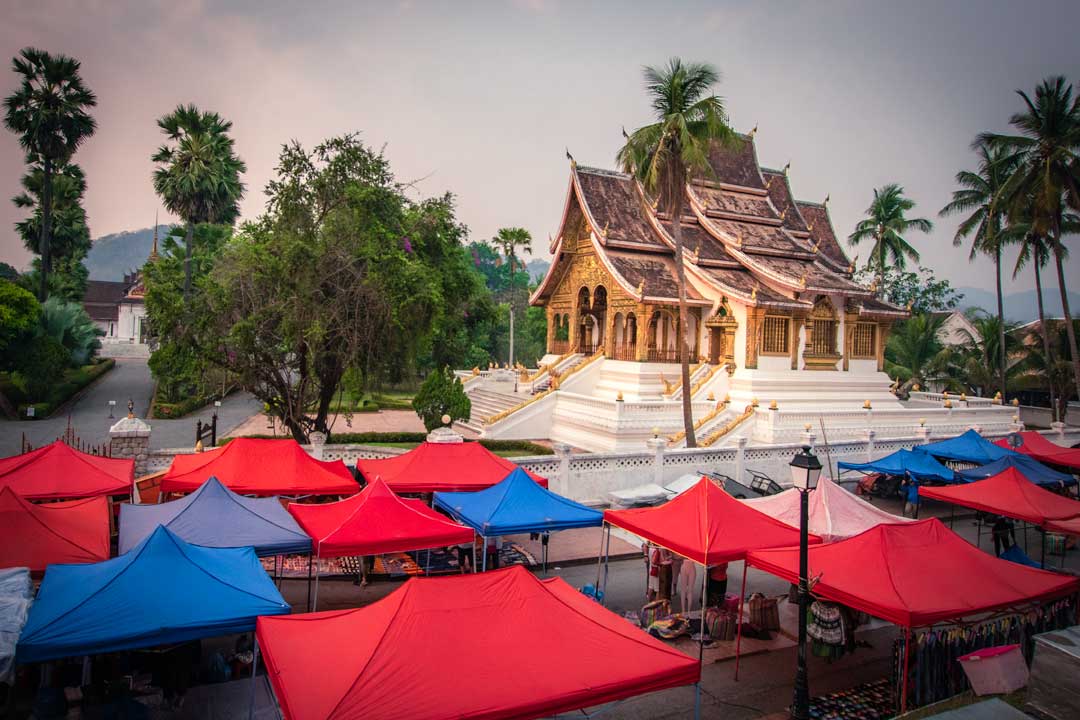 When you go down from Phou Si Hill, you'll notice the street in front of the Royal Palace no longer exists. It's now completely covered with colorful tents and stalls. This is the famous Luang Prabang Night Market.
A typical Southeast Asian night market offers all kinds of trinkets, souvenirs, local goods, and food. The Luang Prabang's one is just like that, but it has an extra dose of authenticity. You can easily find travel magnets or elephant pants there, but you can also discover peculiar products, rare to find on the night markets in the neighboring countries. The most noticeable ones I saw were meteorite stones, snake-whiskey, and, unfortunately, ivory products.
Working Hours:
Opens around sunset
Price:
Depends on your haggling skills
Castaway Tip

Don't buy Buddha statues. They are considered bad taste and are forbidden to take out of the country.

Three Days in Luang Prabang – Day 2 – Natural Paradise
The second of our 3 days in Luang Prabang will be a lot more chilled than the first one. Today, we're about to fully embrace Luang Prabang's relaxed atmosphere and connect with Laos' outstanding nature.
Kuang Si Falls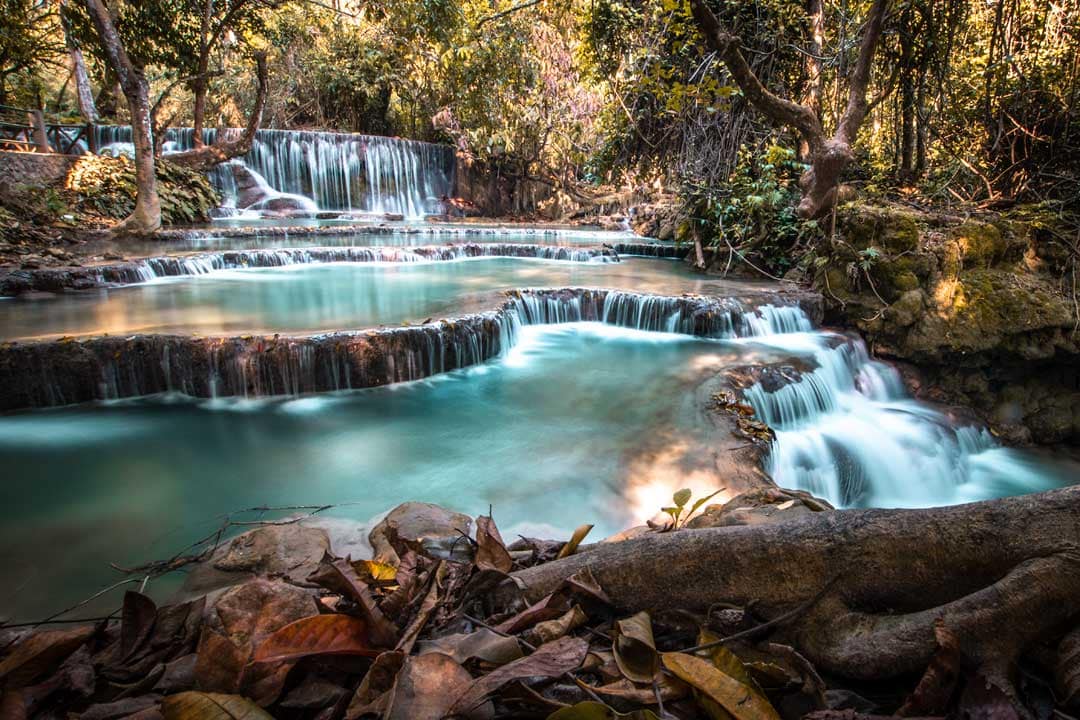 The Kuang Si Waterfalls are the most famous attraction in Luang Prabang and Laos. You literally can't go past a tuk-tuk and not get an offer for a trip to the falls.
Located around 30km away from town, it takes 45 minutes to reach the waterfalls. And let me tell you something – as much as the Kuang Si Falls are hyped, they are impossible to overhype. The place is extra-terrestrial!
The multi-tiered waterfall creates natural basins of turquoise-blue water, inviting you to take a dip. The whole area is surrounded by lush jungle and complemented by picnic-perfect benches. It's just the ultimate natural swimming pool!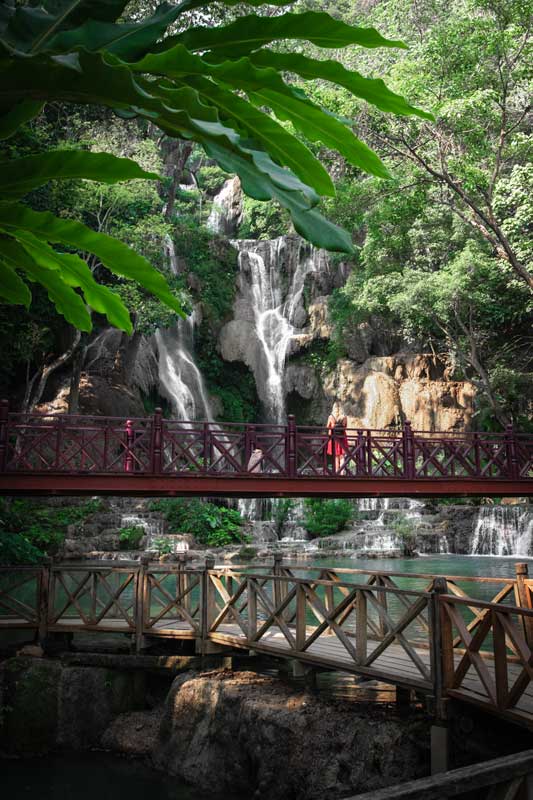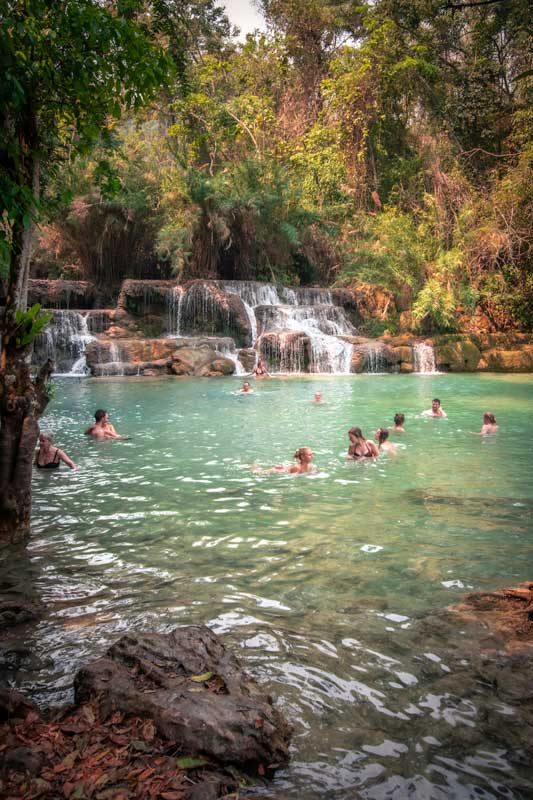 I suggest going to the falls before 10:00 AM to have the place mostly to yourself. Around noon, people start to swarm in.
In the waterfall complex, you can also find the Tat Kuang Si Bear Rescue Centre. Although at first, it looks more like a zoo than a rescue center, Tat Kuang Si is operated by Free the Bears foundation and offers a home to more than 20 cute Asiatic Black Bears.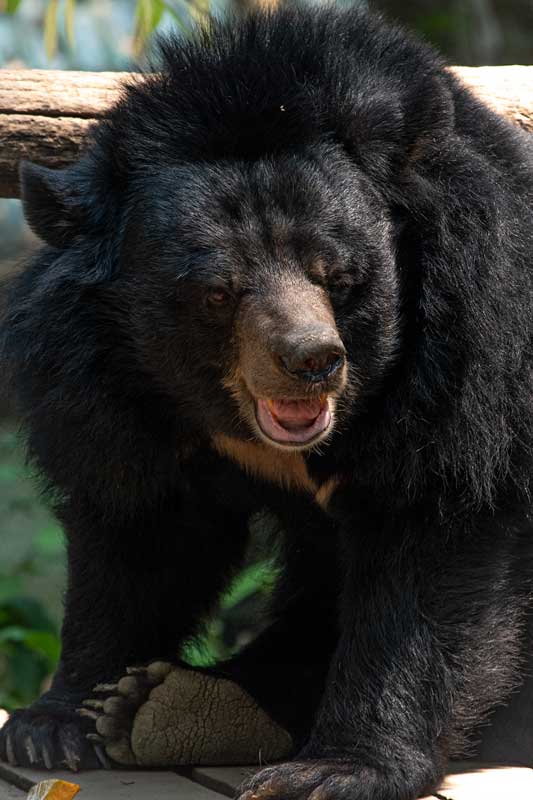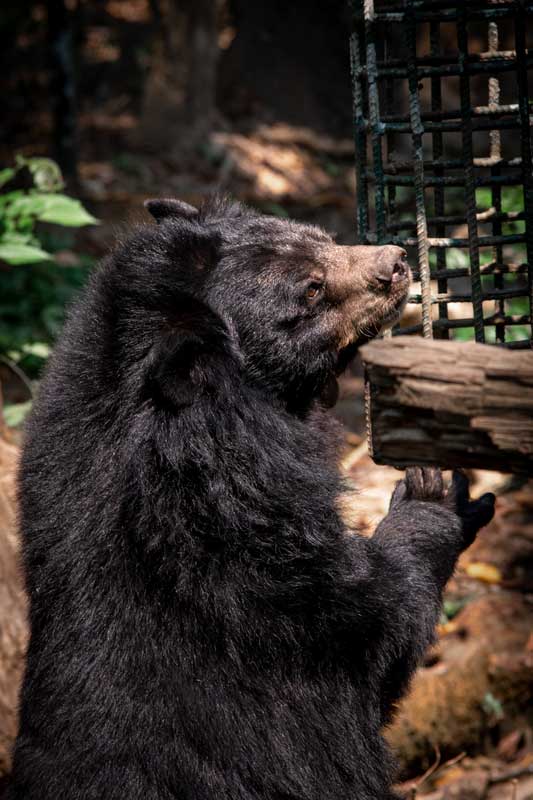 Also known as Moon Bears, those curious creatures have been rescued from the vile bile farming practice that sadly is very popular in those parts of the world. While the visit to the sanctuary is free, I plead you to get a t-shirt or some other memorabilia and support their noble efforts.
How to reach Kuang Si Falls?
You have plenty of options to reach the waterfalls. You can get one of the tuk-tuk's around town or ask your hotel to find you one. A private tuk-tuk should cost around 200,000 Kip / 12 USD. If you intend to spend no more than a couple of hours there, you can get a shared van for a fraction of the price (around 3 USD).
You can also rent a scooter and visit Kuang Si on your own (should be around 15 USD per day) or join one of the group tours around Luang Prabang and combine it with other attractions.
Working Hours:
Wed – Mon 8:00 AM – 5:30 PM
Tue – 9:00 AM – 5:00 PM
Price:
30,000 Kip / 1,75 USD
Utopia Bar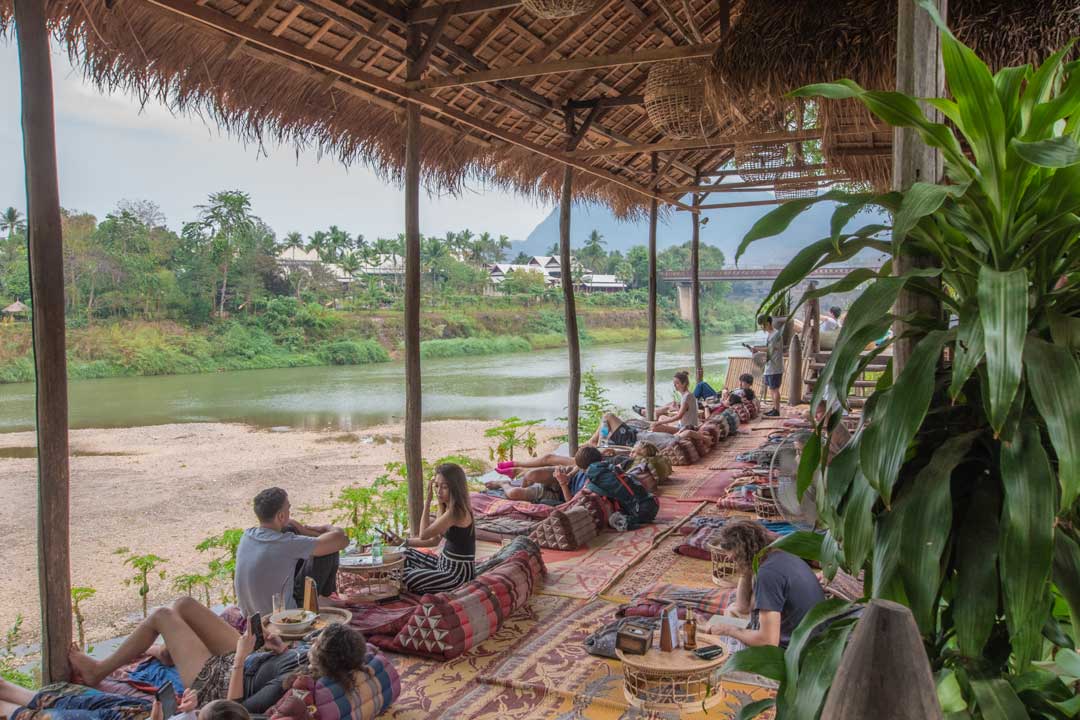 Once you're back in town, make your way to 'Utopia' bar&restaurant. No joke here, 'Utopia' really is a utopia. Hands down one of the best cafes in Southeast Asia, Utopia is situated on the Nam Khan riverside and offers a brilliantly designed interior that combines Vietnam War relics and faux Khmer ruins.
Lay down on the terrace cushions, order a beer (or a pizza), and enjoy Laos's signature laid-back atmosphere.
Mekong Sunset Cruise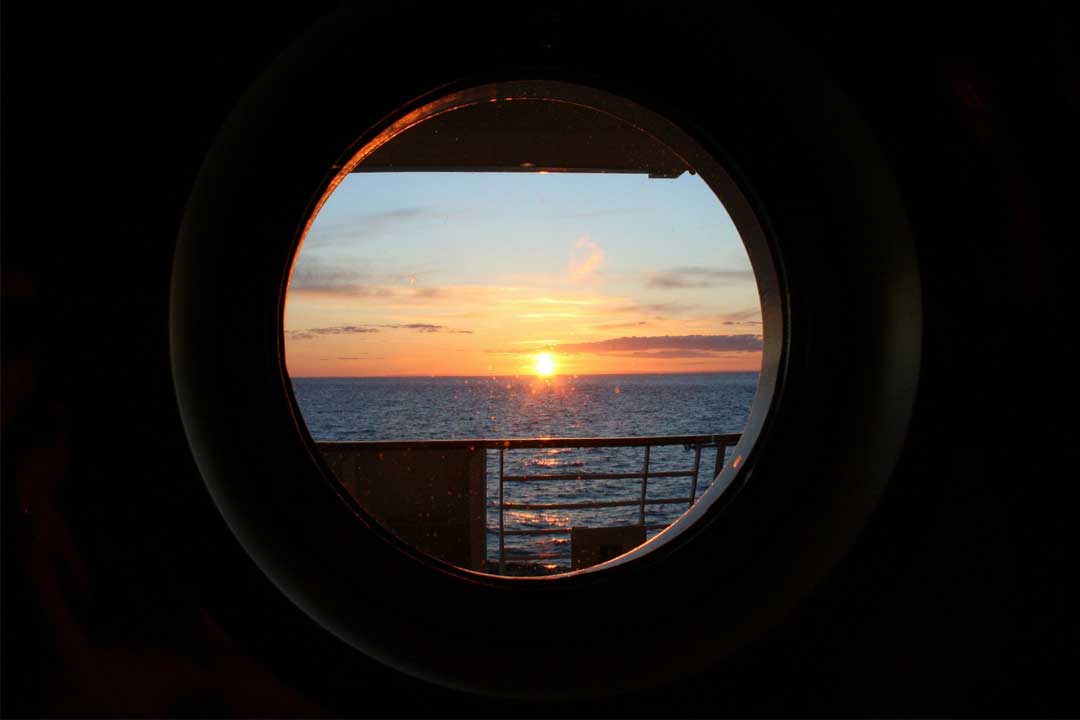 We end this easy-going day with another relaxing experience – a sunset river cruise. Luang Prabang is blessed to be situated between two legendary rivers – Mekong and Nam Khan and skipping the lazy drifting over one of them would be criminal.
Finding a cruise on the spot is extremely easy. Just take a walk around the Mekong shoreline, and you'll be buried with offers. If you want a guaranteed experience, you can check this sunset cruise with dinner.
See Also: The Best Laos Souvenirs
Three Days in Luang Prabang – Day 3 – Unwind the Stress
On the last of our 3 days in Luang Prabang, we will inhale more of Laos' relaxed atmosphere and explore another unique attraction.
Pak Ou Caves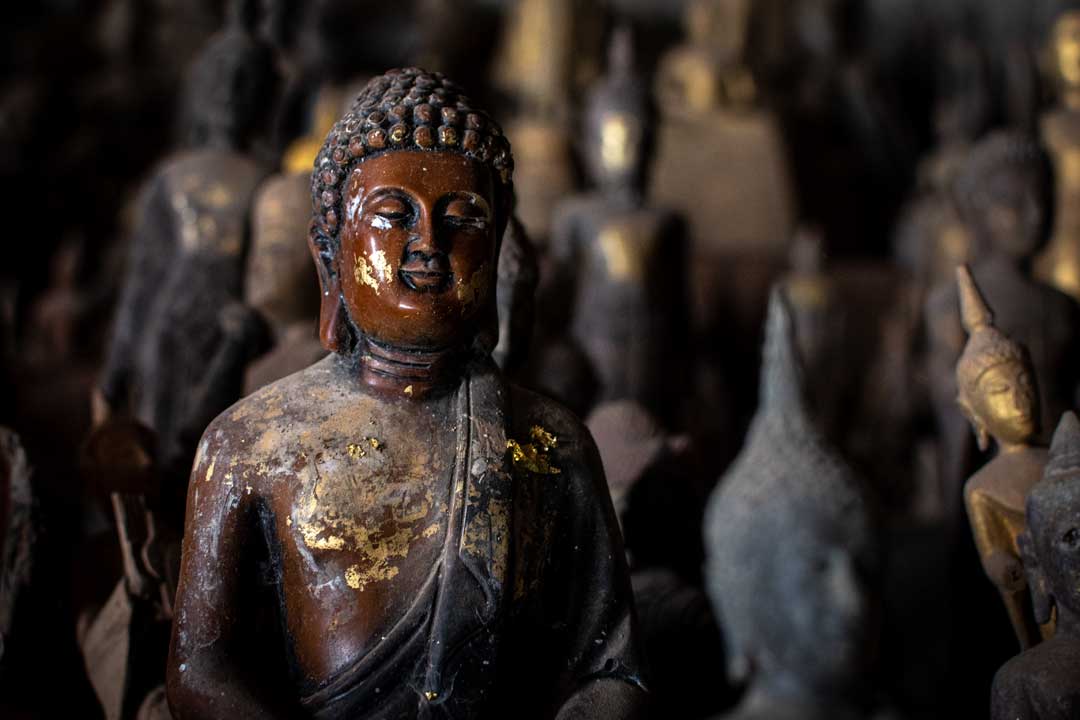 We start the day with a long boat ride to one of Laos' most peculiar attractions – the Pak Ou Caves. Located two hours away from Luang Prabang, the caves are home to more than 4000 Buddha statues. All the statues are left by worshipers who visit the cave since the 16th century (when Buddhism became the official religion of Laos).
Although the Pak Ou Caves are an interesting site, they are not something that will drop your jaw to the ground. Combined with the 2-hour Mekong journey, however, it's totally worth it.
I have a detailed guide about the Pak Ou Caves with plenty of photos and information. Check it out!
Massage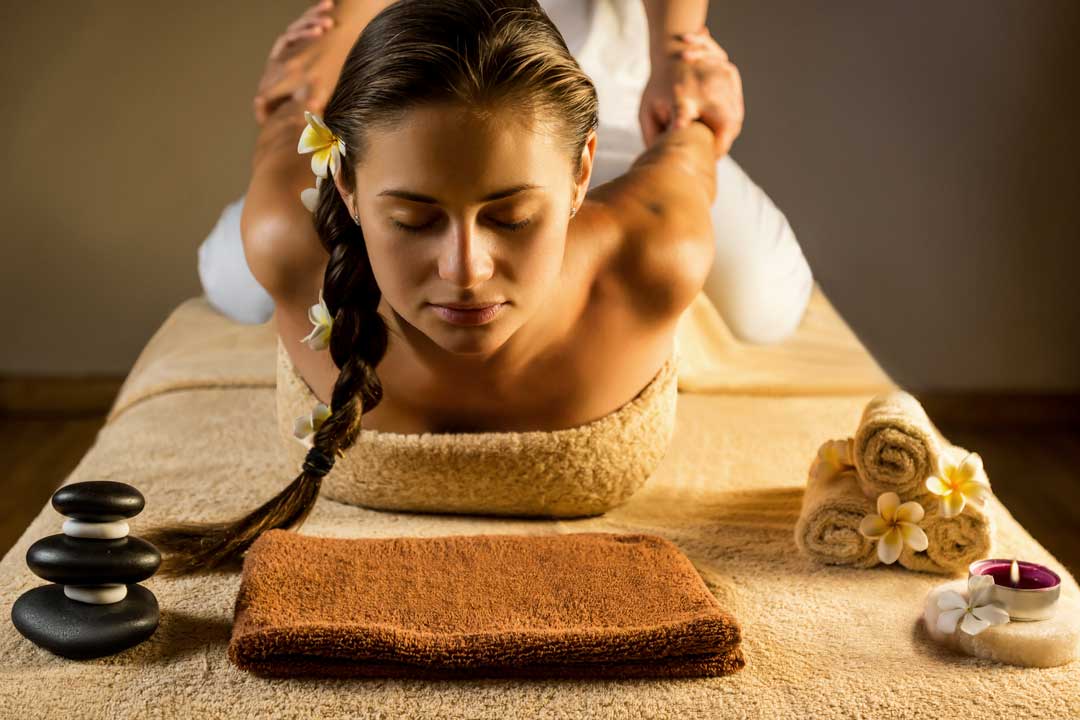 The Lao people are incredibly proud of their traditional massages. Resembling a lot the Thai Massage, the Lao Massage is a little less rough and doesn't require you to strip down naked. If you've tried Thai massages and you enjoy it, you definitely need to check out the Lao version too. If you're not a fan, you can spend the afternoon relaxing in any of the cafes alongside the Mekong River.
Some of the most highly-rated massage parlors in Luang Prabang are Palm Tree Health Spa and Angsana Spa.
Sunset Isle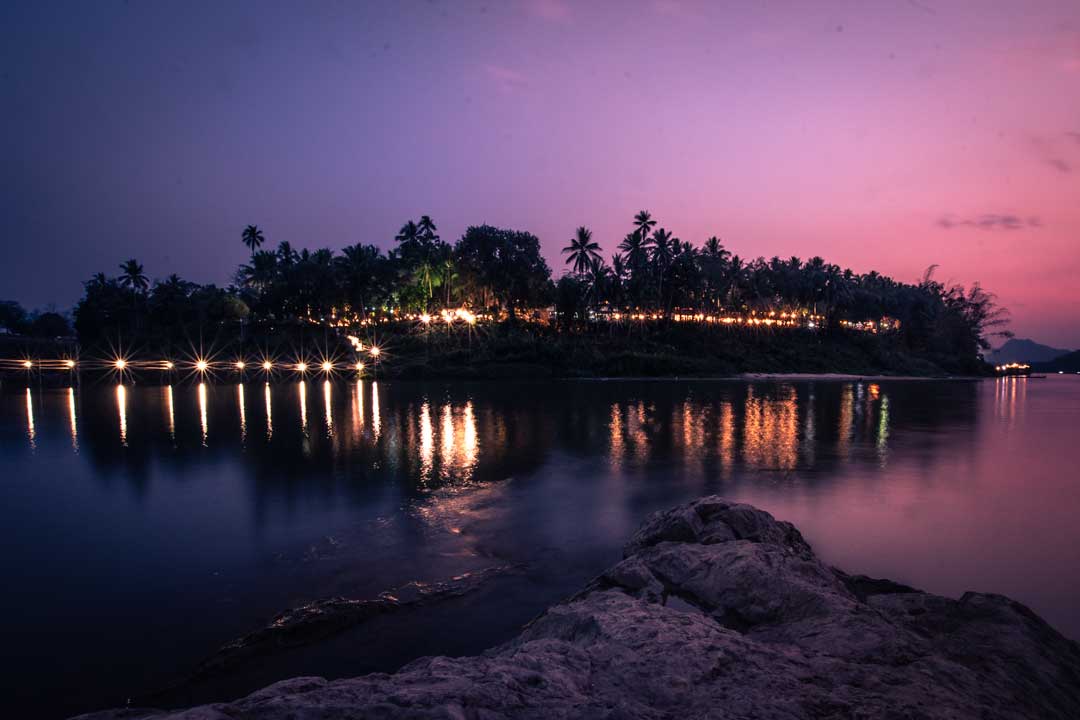 We cap our 3 days in Luang Prabang with another sunset. On the conflux of the two rivers, you can find a tiny islet, perfect for sunset-watching. You need to cross a suspicious bamboo bridge and craw over a couple of boulders to reach it, but the effort is totally worth it.
A perfect way to end our laidback Luang Prabang journey!
More Than 3 Days in Luang Prabang
If you have more time to spend in Luang Prabang or want to change something on the itinerary, here are the other highlights of the city.
UXO Visitors Centre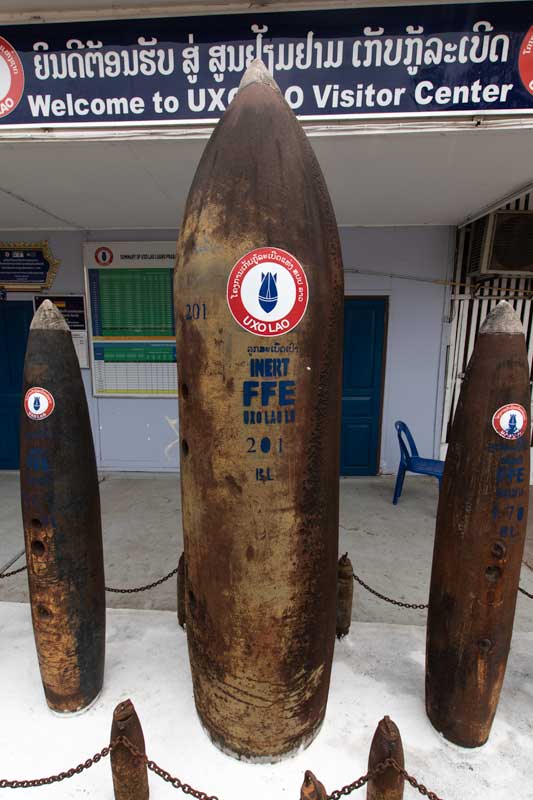 Did you know that Laos is the most bombarded nation in the history of the world? Between 1964 and 1973, A staggering 270 million bombs were dropped over the country. A lot of them are still scattered around Laos' countryside.
The UXO Visitors Centre displays some real-life bombs, survivor stories, and a moving documentary that will teach you about the unfortunate history of this lovely country.
Working Hours:
Mon – Fri | 8:00 AM – 12:00 ; 1:00 PM – 4:00 PM
Price:
Free but donations are welcomed
Why it's not on the itinerary:
It's a bit far from the historic area, and it's very small
Pha Tad Ke Botanical Garden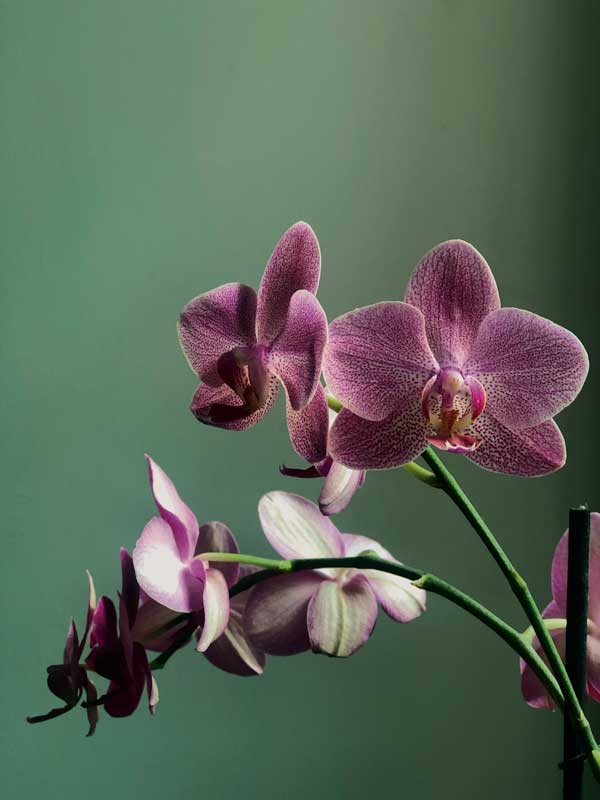 The first botanical garden in Laos offers 2 hectares of unique biodiversity and geology. In Pha Tad Ke, you can enjoy more than 200 species of local trees, a palm garden, an orchid nursery, and many more of the exquisite Lao flora. A real treat for the Anthophiles (that's what you call the people who love flowers)!
Working Hours:
8:00 AM – 6:00 PM (closed on Wednesdays)
Price:
Adults – 25 USD; Children under 12 – free
Why it's not on the 3-day Luang Prabang itinerary:
It's expensive for Laos, and it takes a lot of time. To reach the gardens, you have to buy a ticket from the town office and embark on a 20-minute boat journey.
Garavek Storytelling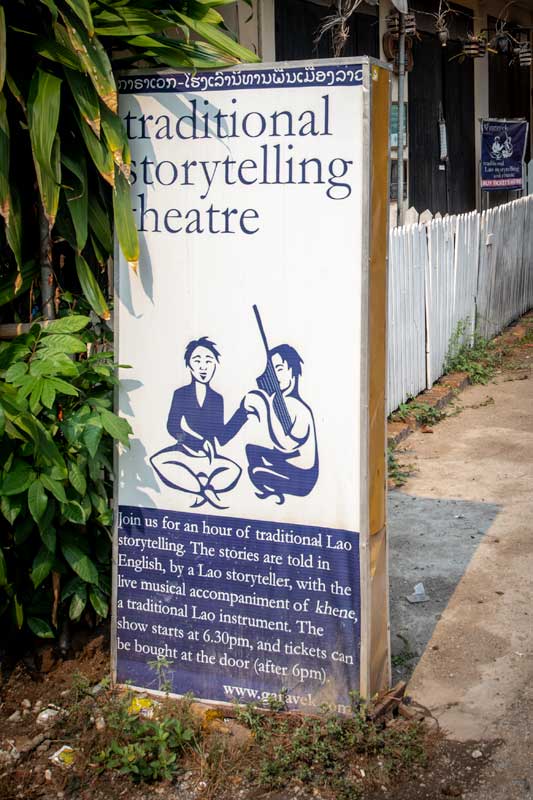 An hour-long show where local actors present traditional Lao stories in English. Sitting in a small theater in the heart of the historical city, Garavek storytelling is a fabulous family-friendly activity with great reviews.
Working Hours:
Daily 6:30 PM – 7:30 PM
Price:
50,000 Kip / 2,90 USD
Why it's not on the itinerary:
I found about this theatre too late so I couldn't check it out. That's the only reason. Everything about the place looks great, and next time I'm in Luang Prabang, I'll definitely visit it.
Traditional Arts and Ethnology Center (TAEC)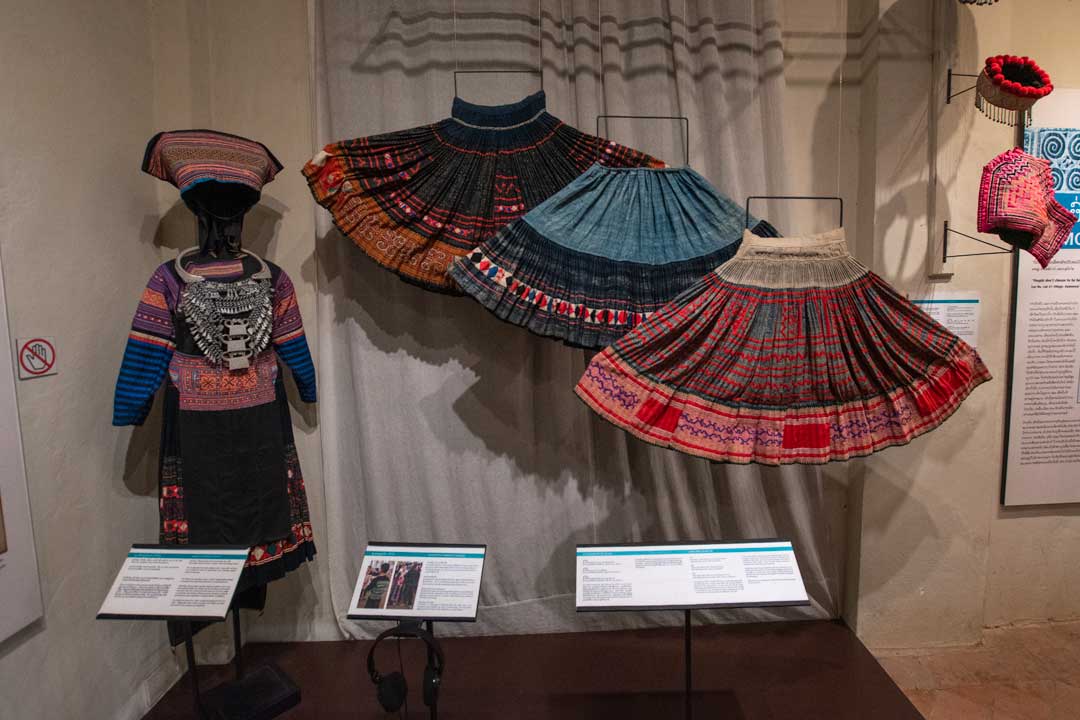 TAEC is situated close to Luang Prabang's main street and will introduce you to the life and history of Laos' minorities. You can enjoy a collection of traditional clothing, household tools, musical instruments, etc.
Working Hours:
Boutique – daily | 9:00 PM – 9:00 PM
Museum – Tuesday to Sunday from 9:00 AM to 6:00 PM | Monday – closed
Price:
25,000 Kip / 1,45 USD
Why it's not on the 3-day Luang Prabang itinerary:
The place is very small (3-4 rooms big)
Cooking Class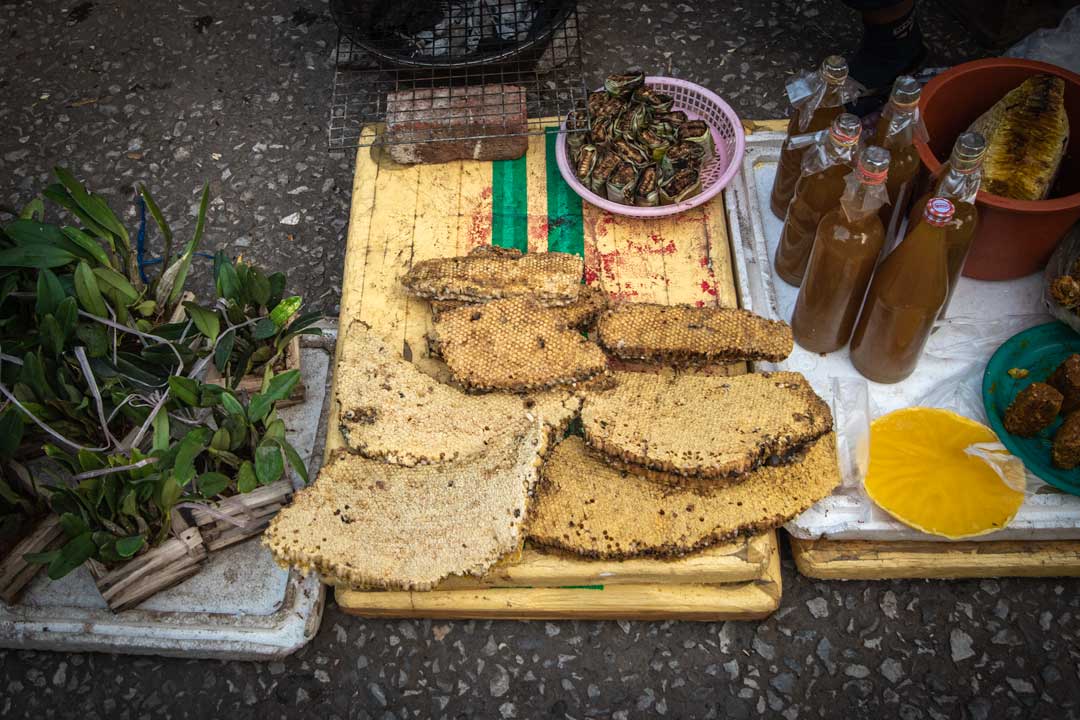 Cooking classes in Southeast Asia are the best way to dive into the local cuisine. If you're a foodie that wants to learn more about Laos' traditional dishes, Luang Prabang got you covered. The most renounced is the Tamarind cooking school where you cook and later eat the most exotic foods in the country.
If you don't fancy cooking but you want to explore the walking cuisine ou can always go on a food tour. There are also Night and Vegetarian ones.
Why it's not on the itinerary:
Cooking classes take a lot of time, and in my experience, very few travelers enjoy making their own lunch.
Nahm Dong Park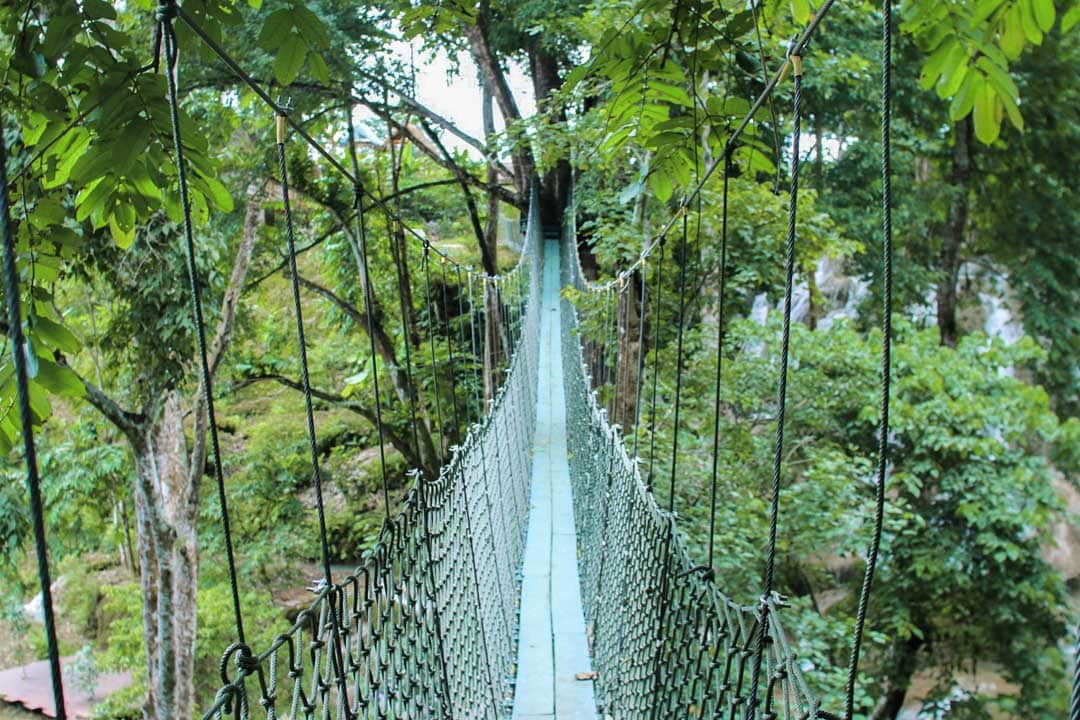 Situated 10km away from Luang Prabang, Nahm Dong is labeled as an eco-tourism paradise. Indeed the 18 hectares of raw nature seem to have everything. You can enjoy a treetop walk, a zipline, a paper-making class, a cooking class, or simply have a refreshing waterfall-hunting trek.
Working Hours:
9:00 AM – 5:00 PM
Price:
Entrance fee – 20,000 Kip / 1,20 USD | All activities are paid separately.
Why it's not on the 3-day Luang Prabang itinerary:
You need a whole day to explore the park.
Hmong Village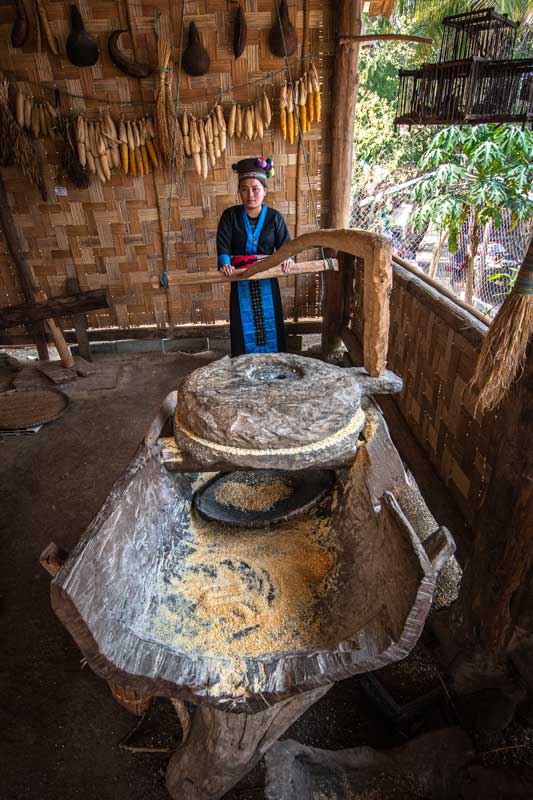 On the way back from the Kuang Si falls, your tuk-tuk driver will offer you some other activities in the area. From the Buffalo Farm, the Butterfly Park, and the Hmong Village, I consider the latter to be most worth it. It's still pretty touristy, with cute children trying to sell you cheap trinkets on every step, but it does offer a traditional Hmong tools demonstration, which I found educational and entertaining.
Why it's not on the itinerary:
It's a bit of a tourist trap.
The One Attraction You Should Definitely Skip
Lao Elephant Park
And the other elephant activities. They all offer elephant riding and shows, which are horrible outdated practices that severely mistreat those magnificent creatures and should always be avoided. While neighboring Thailand is starting to transition it shows to more responsible animal-friendly activities, Laos is still way behind.
Where to Stay in Luang Prabang
View Khemkhong Guesthouse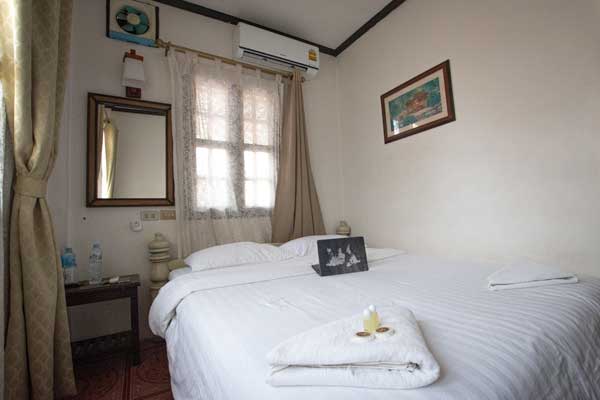 View Khemkhong is my favorite place to stay in Luang Prabang. It's ideally located in the center of the historical part, and right next to the Mekong River. The city attractions are 5 minutes away, and there's even a masseuse saloon next to it. All rooms have AC and satellite TV, and you have the best hotel manager in the country. Erik is ready to help you with all your needs, and I can guarantee he'll make your stay a pleasant one.
Check the Latest Price
Maison Dalabua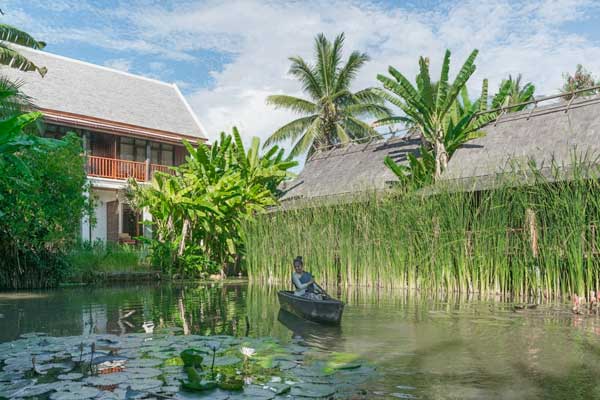 If you want to stay in a more luxurious place, the 4-star Maison Dalabua is one of the best options in town. Situated in a gorgeous colonial house, this hotel offers spacious rooms, an outdoor pool, and a fantastic garden that even has a lake in it. Maison Dalabua is also equiped with a top spa and very-well trained and kind staff. And since you're in Laos, all of this is available at affordable prices.
Check the Latest Price
Luang Prabang Tours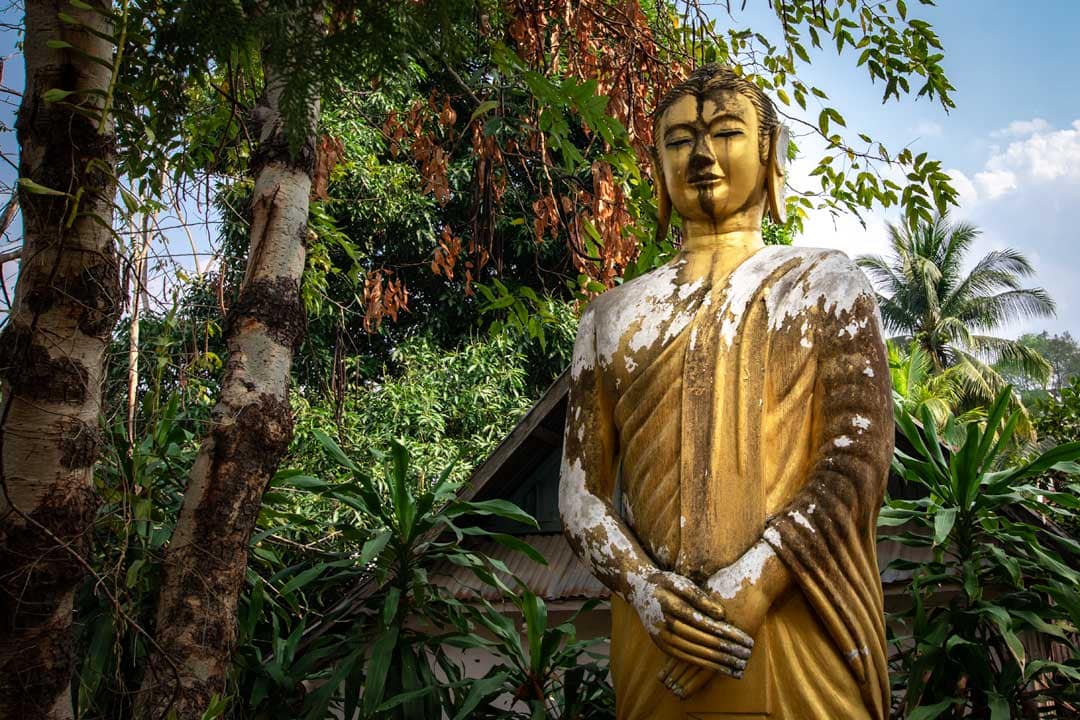 The Cultural One
This tour would provide you with a knowledgable local guide that will explain the history of Luang Prabang and some of it's most prominent attractions. Featuring Wat Xieng Thong, Wat Mai, the Royal Palace, and mount Phousi, this tour is a wonderful alternative to all who are not entirely comfortable exploring on their own.
Check the Latest Price
The Food and Weaving One
Weave yourself a traditional Lao basket and cook your traditional Lao lunch. This one guarantees a whole day of fun!
Check the Latest Price
The Adventure One
Explore the outskirts of Luang Prabang with this amazing whole-day tour. Make sure you're physically prepared, though, since this tour is no joke. You have 11km kayak and 8km jungle trek that will show you the life around the Nam Khan River, the rural Khmu village, and the spectacular Tad Sae Waterfalls.
Check the Latest Price
Luang Prabang Multi-day Tours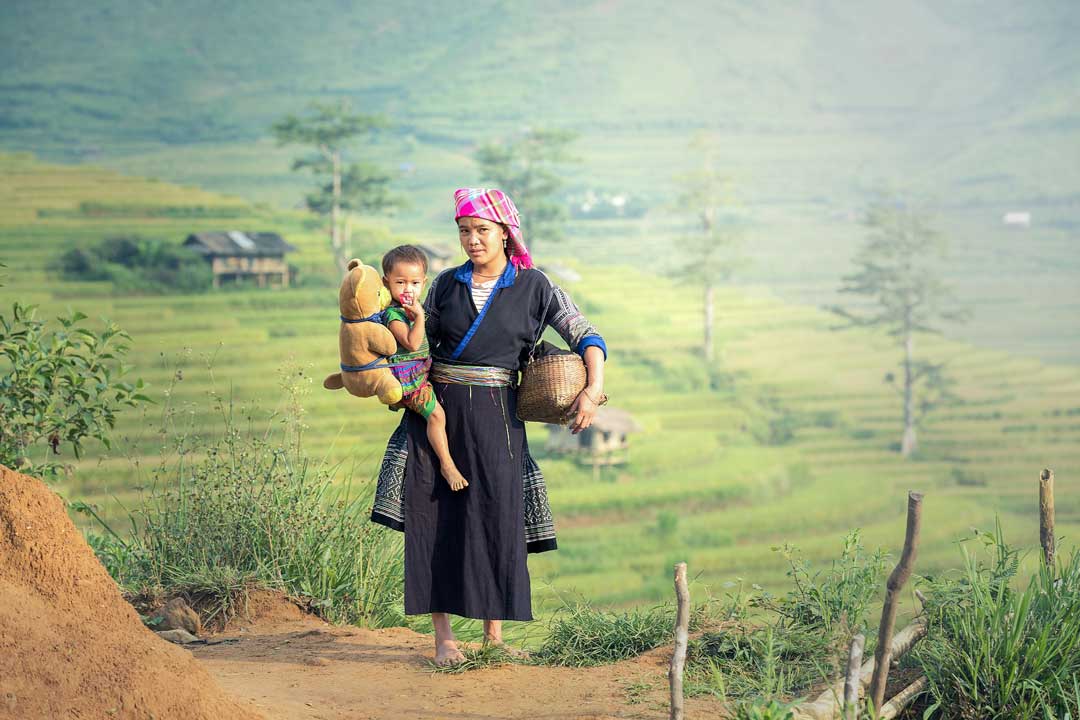 The Mountain Trek One
An overnight trip that will take you around the scenic Longhut & Thin Pha trails. Complemented with authentic family home-stay and a dip in the Tad Sae Waterfalls, this trekking adventure is a treat of a lifetime for the nature enthusiasts.
Check the Latest Price
The Remote One
The longest and most fulfilling tour will take you around the lesser-known goat trails in the area and introduce you to a foreign and exotic way of life. Visit non-touristy villages and experience first hand what is like to live in the lush jungles of Laos!
Check the Latest Price
Luang Prabang FAQ
When to visit Luang Prabang
Luang Prabang enjoys tropical weather with warm temperatures all year round. The rainy season is from June to September. Like most of the rainy seasons in this part of the world, you won't get pouring rain 24/7 but more like several short showers during the day. If your time is limited, though, rain can ruin your 3-day Luang Prabang itinerary pretty quickly so better avoid those months.
October to March is the dry season. Around the end of December and January, the city is full of people due to the holidays, so I would skip it. February and March are no good either because this is the season of rice-burning, and everything is covered in fog.
This leaves us with October – November as the best months to visit Luang Prabang.
Luang Prabang is generally safe. Being a tourist town, most locals are somewhat involved in the industry, and they aim to offer the best experience possible for the town guests. The best experience does not include getting robbed, so violent crimes are incredibly rare. I've heard about cases of purse-snatching, but those are incredibly rare too. Of course, you need to keep your common sense with you and be vigilant in crowded areas. No matter how safe a place is, pickpockets are always lurking in the shadows.
You should never skip travel insurance also. No matter where you travel, the recent events taught us that something scary can always happen and leave you stranded in a foreign country or in need of medical assistance. Don't bet your health and have insurance. I currently use HeyMondo for my travels because they have proven themselves to me more than once over the years. The link above will give you a 5% discount, but If you have another favorite provider, that's ok. Just make sure you have one because you never know what may happen.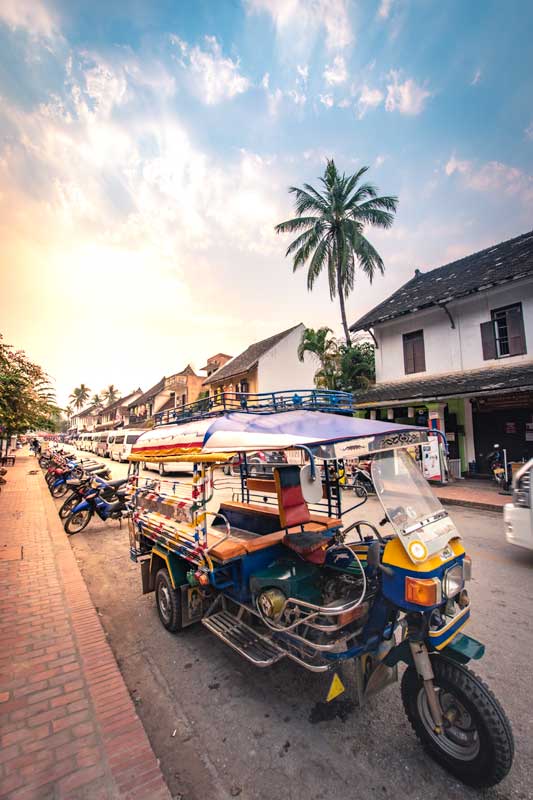 How to get to Luang Prabang
Luang Prabang has an international airport, so it's easily accessible from all around Southeast Asia (and Vientiane). To get from the airport to the town's center, you have to prepay your fixed-price taxi inside the terminal. Regular 4-seat car costs 50,000 Kip / 3 USD while the 10-seat minivan is 100,000 Kip / 6 USD. If you go outside the airport, you will find tuk-tuks that usually costs around 35,000 – 40,000 Kip.
To reach Luang Prabang from other towns in Laos, you'll most likely have to use a bus or shared-van. The best way to book online tickets in Laos (and Southeast Asia) is through 12go. I use them all the time and (to knock on wood) I've never had any problems.
How to get around Luang Prabang
Luang Prabang is a small and very walkable town, so your best option is walking. Renting a bicycle is also a great idea. If you're not a fan of physical activities, tuk-tuks are everywhere.
Are there ATM's in Luang Prabang
Luang Prabang is the most touristy city of Laos, and ATMs are easy to find around the city center.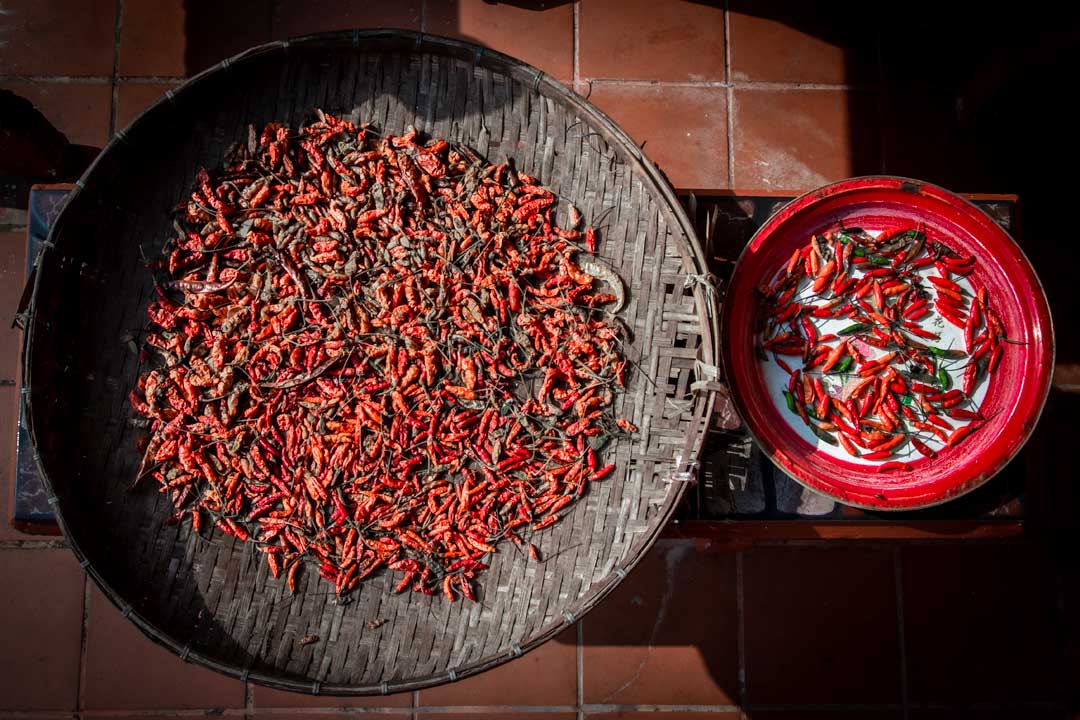 Where can I get a local SIM card in Luang Prabang
You can buy a reasonably cheap SIM card at the airport, but I suggest you wait for a little bit. The shops and money-changers around the main street offer a better deal.
What language do they speak in Luang Prabang
English is not an official language in Laos, but in Luang Prabang, everybody speaks (or at least understands) it on a fairly good level. French is also ubiquitous.
That's all from me, now you know everything you need to spend amazing 3 days in Luang Prabang.
————————————
If you haven't planned your trip there yet, find out how I plan my trips!
————————————
I have 9 bucket list ideas for Laos. See my impossible bucket list of 1700+ adventures!

Is Luang Prabang on your bucket list?
---
Some of the above are affiliate links and I will earn a percentage of the sale if you purchase through them at no extra cost to you. This helps keep my site running – so thanks in advance for your support!