The capital of France is one of those places with an abundance of things to do. But have you ever wondered what NOT to do in Paris? The capital of France may be a dream destination for millions of people, but in order to have a dream trip there, you need a little preparation.
I've done posts like this in the past, where I mostly focused on tourist traps and overrated attractions. Well, my "what not to do in Paris" post is going to be a little different. I visited pretty much every significant attraction in town, and quite frankly, there isn't even one I didn't like or felt it was a trap. Paris's highlights are absolutely worth it.
I did, however, made some mistakes and learned things that can potentially ruin your vacation. I'm in love with the city now, and I want to help you fall in love too, so here are all the things you should not do in Paris.
Don't Just Wing it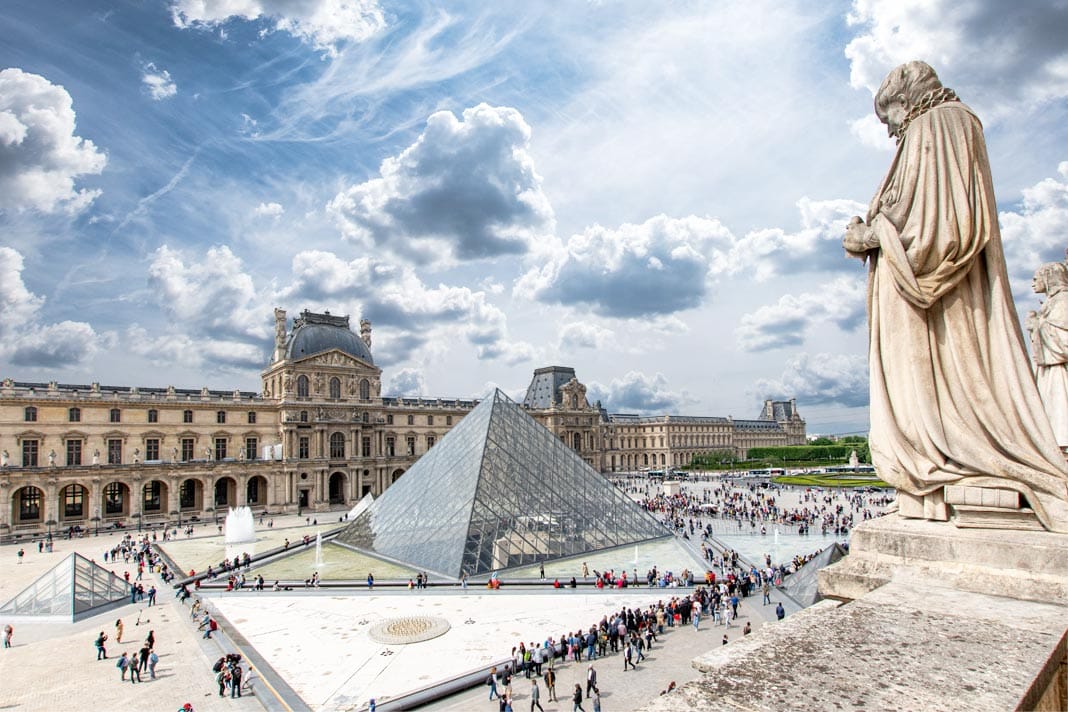 Winging it is the biggest mistake you should not do in Paris. Seriously, the other tips below are randomly set, but this one is not first by accident.
Probably every one of us had, at some point in their life, the desire to leave everything and just to go somewhere amazing. No planing. Pure adventure. Some of you have probably done it. Hell, maybe this is the way you always travel. Just pick a destination, buy a ticket, and go. How romantic would it be to do that in Paris – the legendary City of Lights, home to countless artists through the centuries, set to numerous movies and plays, the center of the world for many years.
Well, yes. I admit it got me excited! If you try visiting Paris this way though, chances are high you're not going to enjoy your trip.
The capital of France is one of the most expensive cities in the world. By not coming prepared, you're going to end paying a fortune for (most likely) an average accommodation. If you didn't research the metro system, you'll either get lost, or you'll spend another fortune on taxis.
Last but not least, Paris' landmarks are among the biggest icons in the world. People from all around the globe flock to see them, no matter the season. Going to the Eiffel Tower, Arc de' Triumph, or the Louvre without prepaid online tickets can guarantee you hours on the line. (the biggest line I've ever waited was for the Paris' Catacombs – 3.5hrs!)
Prepare your hotel a few months in advance. Make sure you get to know the Paris metro and railway system. Book your desired attractions ahead of time. Trust me, this small effort would make a world of difference in your Paris experience!
Don't Plan a Summer Visit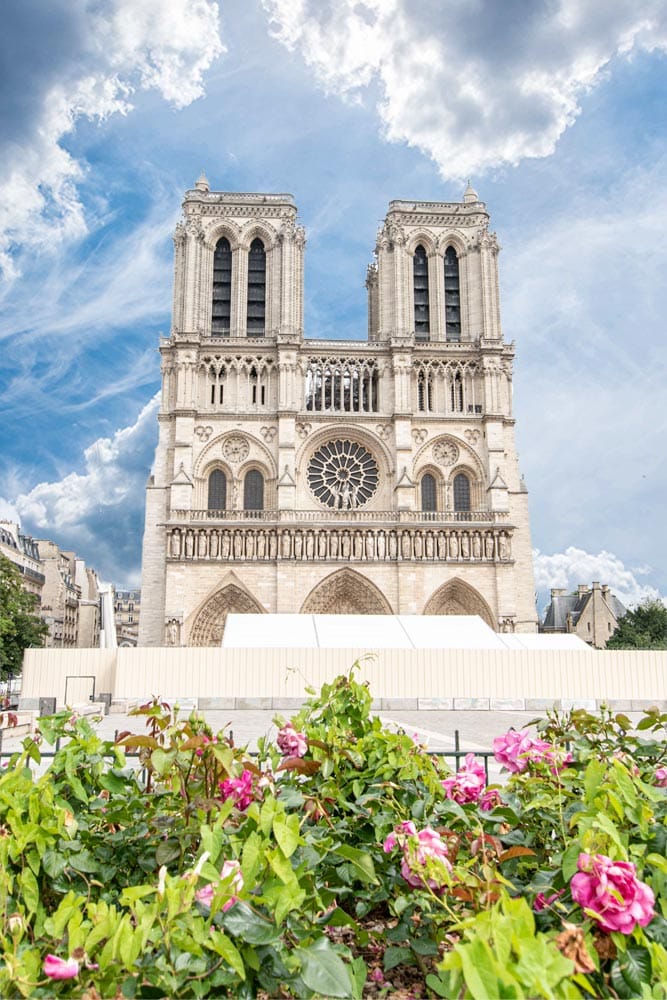 Another planning tip here. It may sound counter-intuitive, but the worst part of the year to visit Paris is the summer. Why is that? Reason one – the crowds. Paris is heavy-traveled all year round, there is no chance you can catch it free of tourists even in the coldest winter months, but during the summer, it's an absolute nightmare. More tourists mean higher accommodation prices and fewer free rooms to pick from too.
You may be thinking: "Yeah, there may be other people, but at least I'm guaranteed good weather". Well, you're wrong. Summer temperatures in Paris can get extremely high, often going past 40°C / 104°F.
Last but not least, in August, a lot of small shops and restaurants will be closed. Local people go on vacation too, you know.
So what is the best time to visit Paris? I'd say the shoulder season (April – May and September – November) would give you the best mix of thinner crowds and good weather. March – April is the cherry blossom season, aka the most picturesque time of the year.
Skip the top of the Eiffel Tower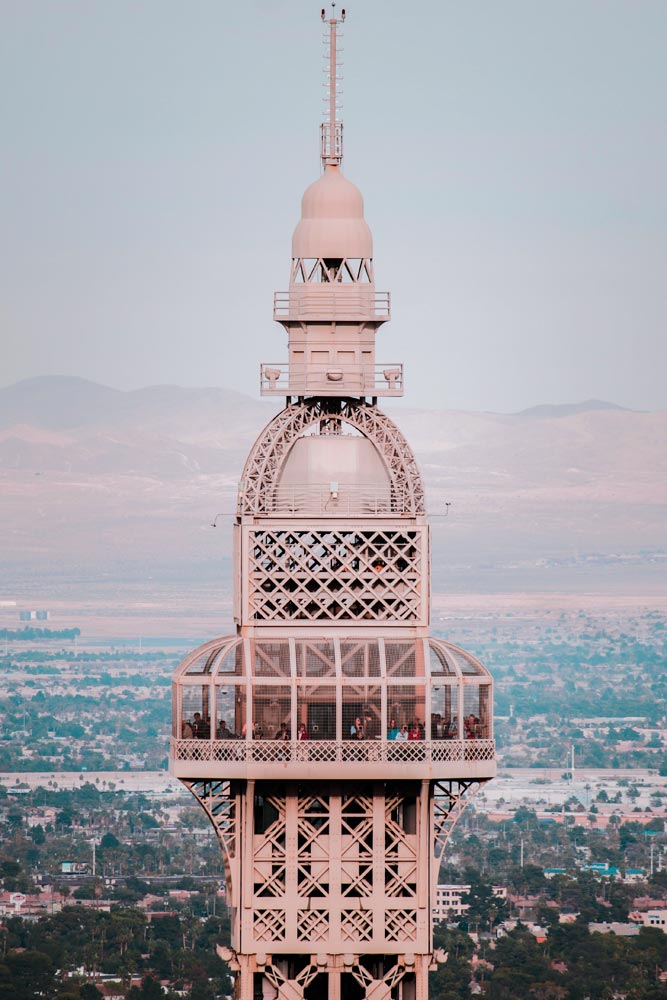 Yes, one of the most popular bucket list activities is also part of my "What not to do in Paris" list.
How come?
To make things clear, I'm not advocating against going to the Eiffel Tower. In fact, although I was expecting a cliche tourist trap, going on the tower was quite a fun and exciting activity. You probably don't know, but the tower has three levels open for a visit. First two, you can climb on foot, the third one – the top – you need an elevator for. And while the first two offer terrific views, plenty of space and even some shops and restaurants, the top of the tower would stuff you, gasping for breath, among a never-ending crowd of tourists. Not only that, but tickets for it cost significantly more (you can check my Ultimate Paris Travel Guide for details) and tend to end quickly (thus leaving you fewer timeslot options).
You're afraid you are going to miss the best view in Paris? Don't be.
The top of the Eiffel tower may be the highest point in town, but it does not offer the best view. I mean, a Paris view can't be the best if the Eiffel Tower is not in it, right? If you want to enjoy the best panorama in Paris, go to the Montparnasse tower and see what I'm talking about.
Say no to the Lovelocks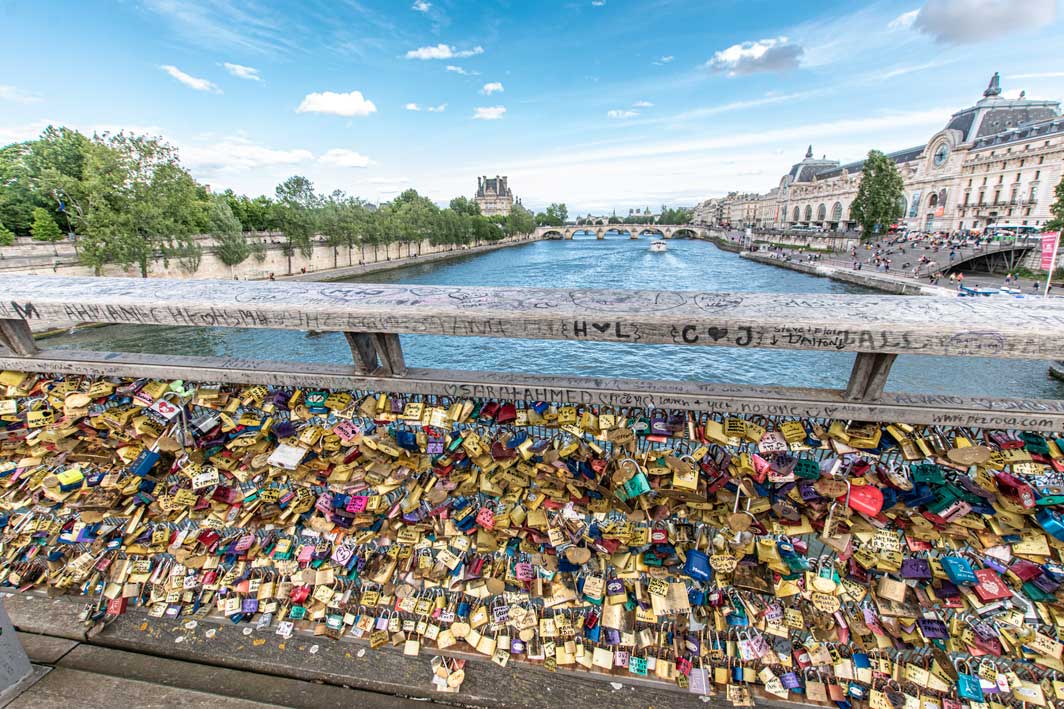 One of the most romantic traditions in Paris is to lock a padlock with your loved one to a bridge. The story says this way you lock your love for eternity.
What if I tell you this is not a Parisian tradition at all, and it's even against the law?
The "tradition' started in late 2008, and by 2014 it was estimated there were more than 700,000 locks on Pont des Arts (the famous lock bridge). Later that year, part of the parapet of the bridge collapsed, forcing the city to ban the activity. You won't be fined if you place a lovelock today, but you'll endanger the historic bridges of the city, you'd be frowned upon by the locals, and eventually, your lock would be cut down.
Lovelocks are definitely something not to do in Paris.
See Also: What NOT to do in Marrakech
Don't Explore With Your Luggage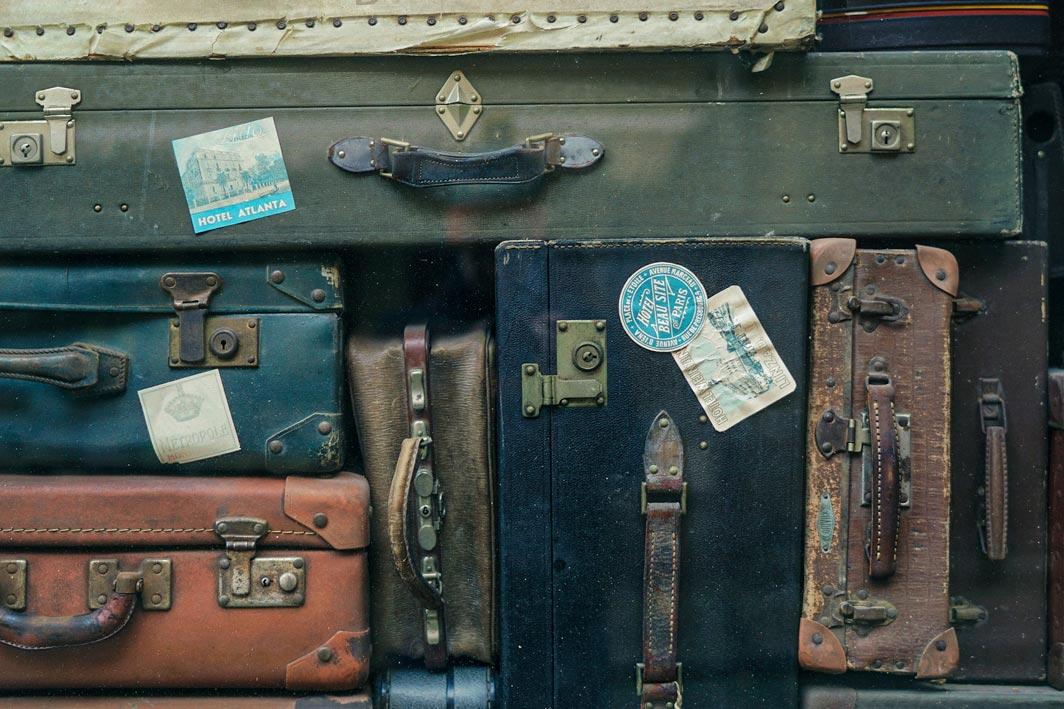 This is quite a specific one, but if you're like me, your flight back would often be late in the evening. So what do you do when you have to check out around noon? Do more exploring, of course!
Doing that with your luggage, however, is quite annoying. In Paris, it's even worse cause every attraction has airport-like security with scanners and stuff.
Explore After Dark Too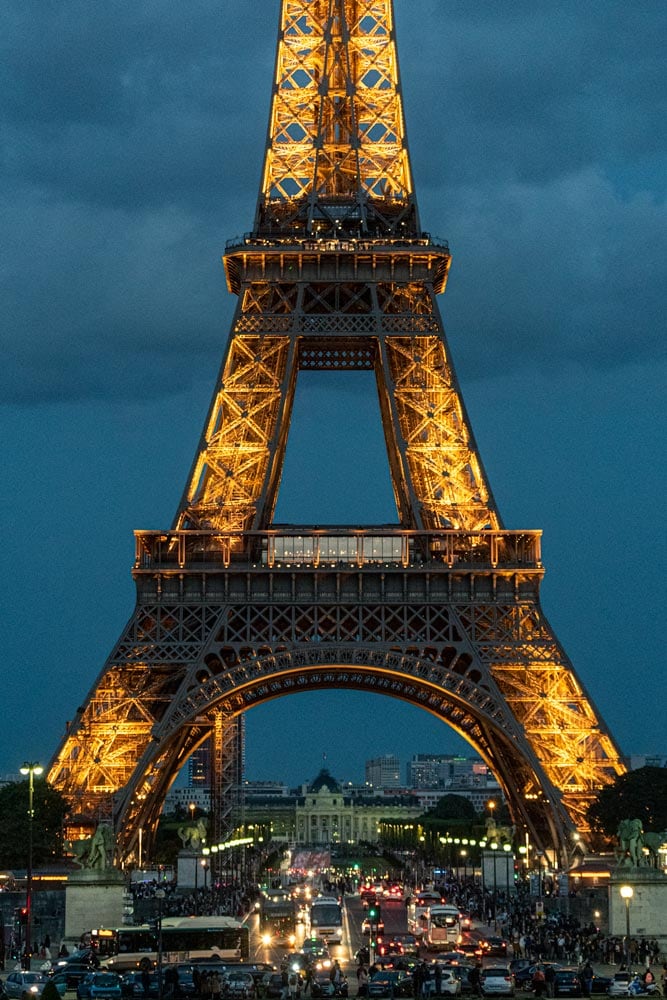 Paris during the day is impressive, but Paris after dark is… let's just say there's a very good reason to be called the City of Lights.
By exploring after dark, I don't mean going to clubs and restaurants but enjoying the other look of the city's world-famous attractions. Get a bottle of wine and sit in front of Sacre Couer, enjoying the stunning view. Get another bottle of wine (it's a french wine after all) and go to the Trocadero Gardens to enjoy the sparkling Eiffel Tower. Get a night cruise over the Seine and see the utterly different night look of Paris.
Just to clarify, if you explore after dark, make sure you stay in public places and avoid small alleys. Paris may be safe, but it's still a big city, and common travel sense is required.
Don't Try to See Everything at The Louvre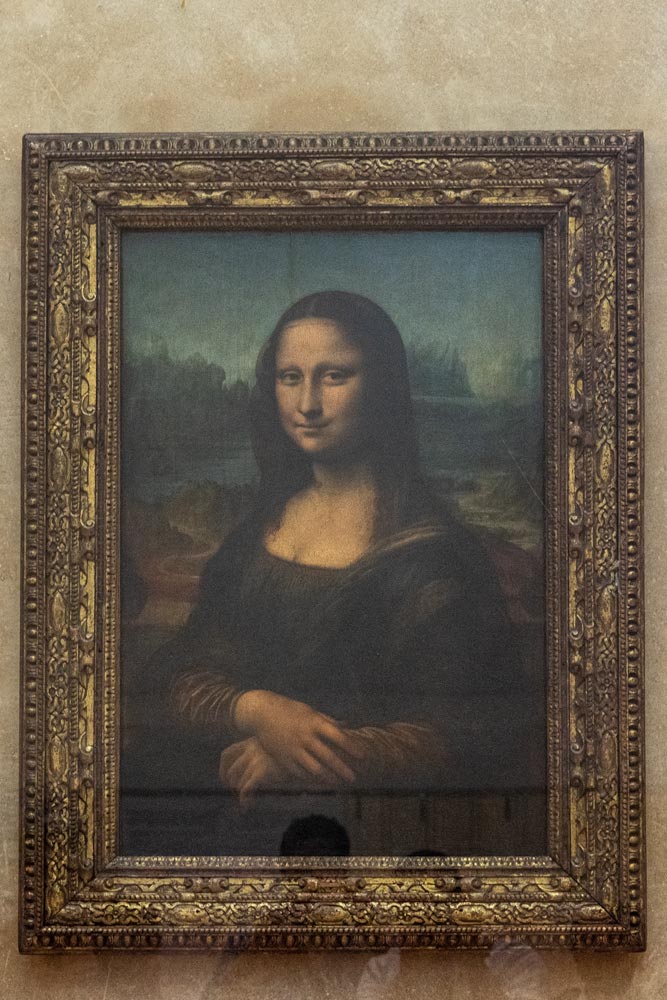 This is a mistake I admit I did too. I love museums and historical heritage, and I've been to plenty around the world. While some of them were overwhelming, nothing can compare to the Louvre. It's like all of the museums I've been to, combined into one ultimate museum! After 6 hours, I still hadn't checked everything, and I gave up. There is just too much to see!
There are more than 380,000 objects on display, and if you spend just a minute checking every single one of them, it will take you more than two months (full-time 8 hours per day) to see them all. My suggestion is, do your research, find the items you're more interested in and go search for them. If you feel you got too much culture for the day, call it off. The Louvre is an astonishing place and burning yourself by trying to see everything would only leave a bad taste to your visit.
Don't Buy Souvenirs From The Shops Near The Attractions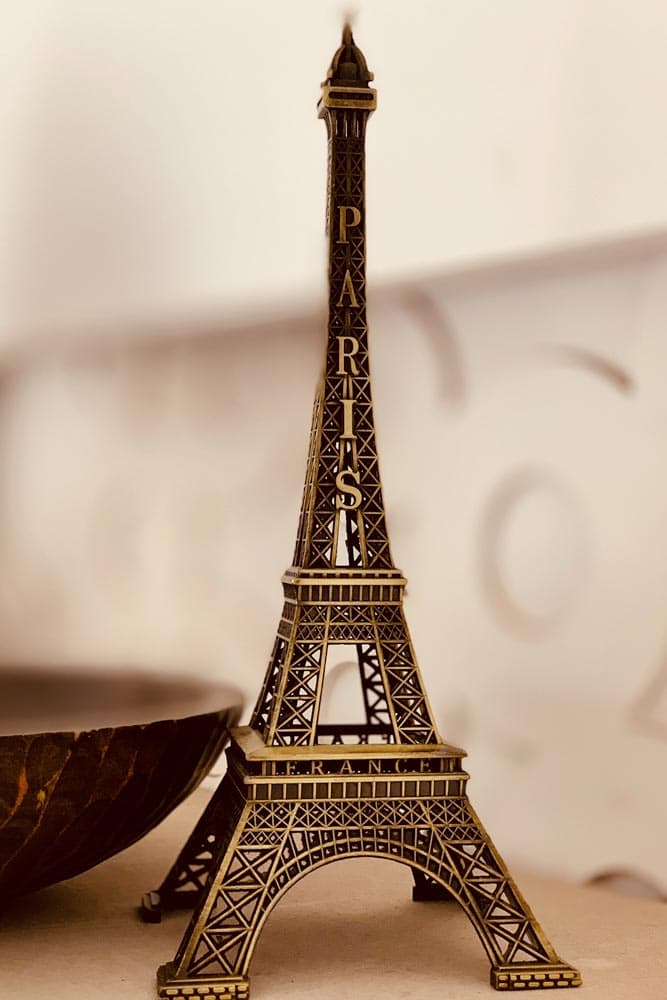 That's something you probably know already, but I've found out it's also something a lot of people tend to do. Around all attractions in Paris, there are gift shops with inflated prices. More inflated than the blimp Donald Trump was greeted by in London.
Even though you're in one of the most expensive cities in the world, you don't need to spend a fortune to bring back some memories. Try shopping on regular streets, away from the Eiffel Tower or Montmartre, and you'd find the prices much better. I also suggest avoiding the illegal street vendors selling trinkets on the ground. Yes, you'd save some buck, but the quality would be the lowest possible.
Great places for unique souvenirs are the flea markets. Les Puces, for example, is the largest antique market in the world. You can't find a better place for a unique souvenir.
See Also: How to spend 4 days in Paris
Get Familiar With the Metro System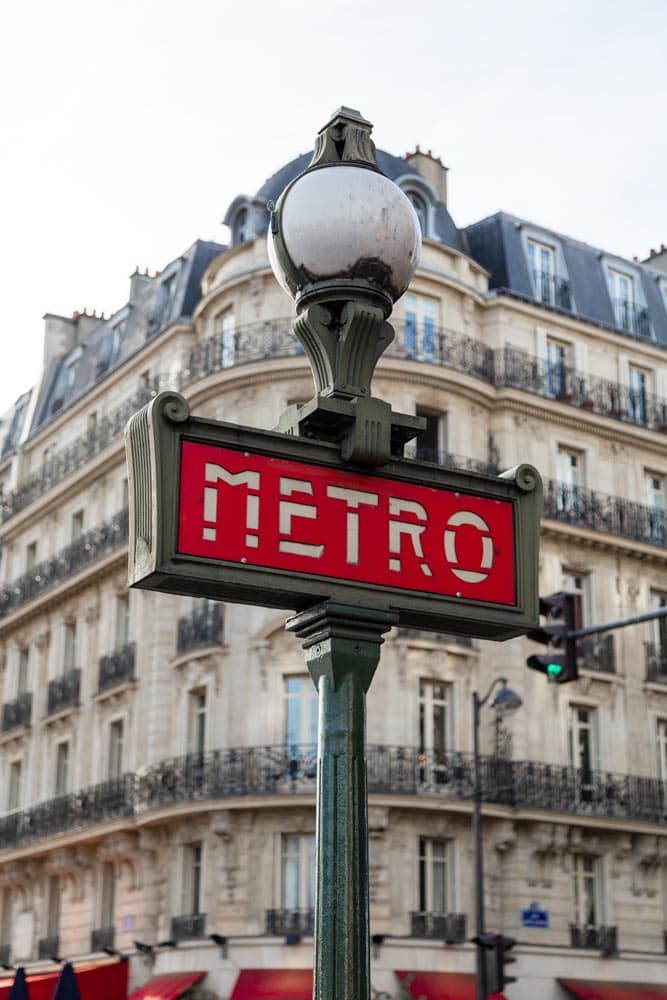 Paris has beautiful vintage alleys, historic neighborhoods, and plenty of walking space. Paris also has a million and one attraction and a lot of ground to cover. I don't suggest to rent a car, having to find parking all the time would be a nightmare. Using the incredibly convenient Paris metro, however, is a must.
Don't scrap walking around, though. As I already mentioned, there are a lot of magical places around town that can be explored only by foot, but if you want to spend your time in the Franch Capital more efficiently – use the metro for longer distances.
Walking from the Eiffel Tower to Montmartre neighborhood is something not to do in Paris.
Don't Buy Bottled Water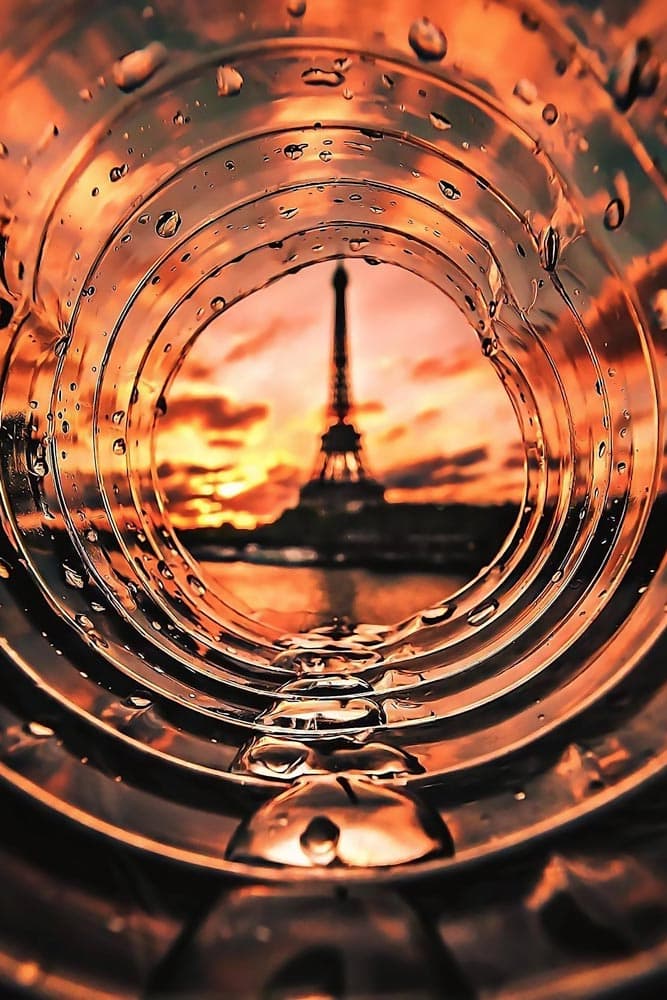 A practical tip that will not only save you money but its also good for the environment. Paris gets hot quite often, and there are so many things to see, so the need for water is undeniable. You can get it from every cafe or even from street vendors, but I strongly suggest not to.
Get yourself a reusable water bottle and refill at Pairs' drinking fountains. They are pretty much everywhere. To find the nearest one, simply type drinking water fountains in google maps, and there you have it. Completely safe and free drinking water.
See Also: What not to do in Dubai
Don't Shop at Champs-Elysées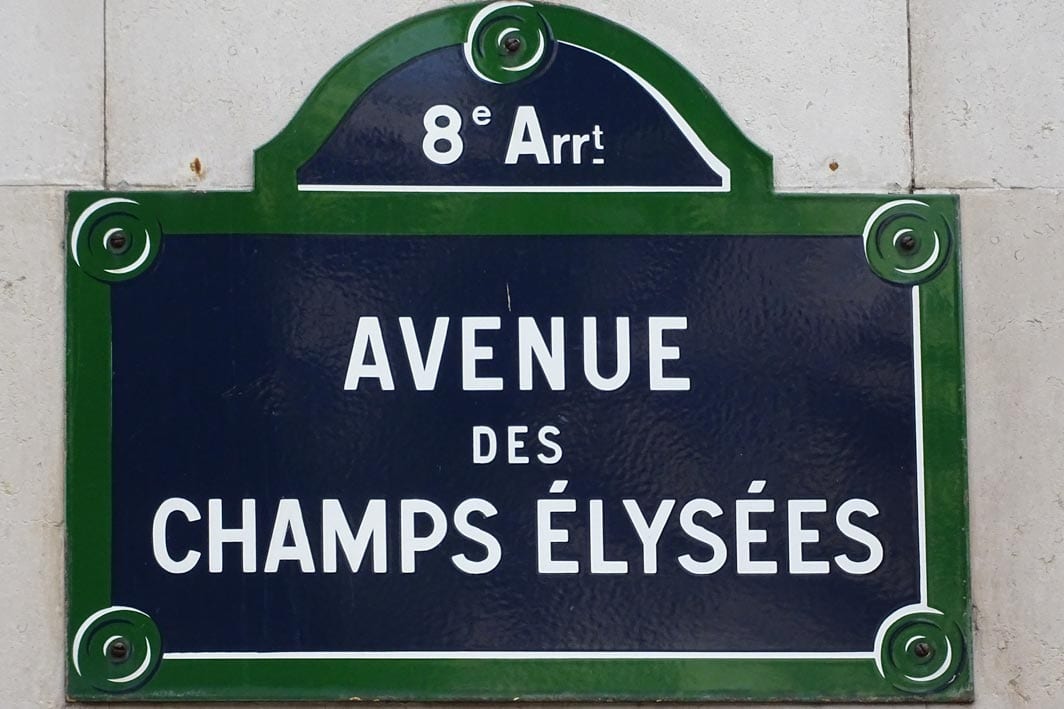 Unless you are an Arab Sheik with infinite resources, I'd advise you to skip the shopping on Champs-Elysées. The iconic boulevard, called 'the world's most beautiful avenue', is truly a majestic street.
Connecting two of Paris' landmarks – Arc de Triomphe and Place de la Concorde, it's highly unlikely you'd never find yourself on it. Try to contain yourself to window shopping only, though.
Being the second most expensive street in Europe (behind Bond street in London), Champs-Elysées retail space averages over 1500 USD per square foot per year. And since those shops need to turn a profit, you can imagine the prices inside them.
Don't Underestimate The Other Museums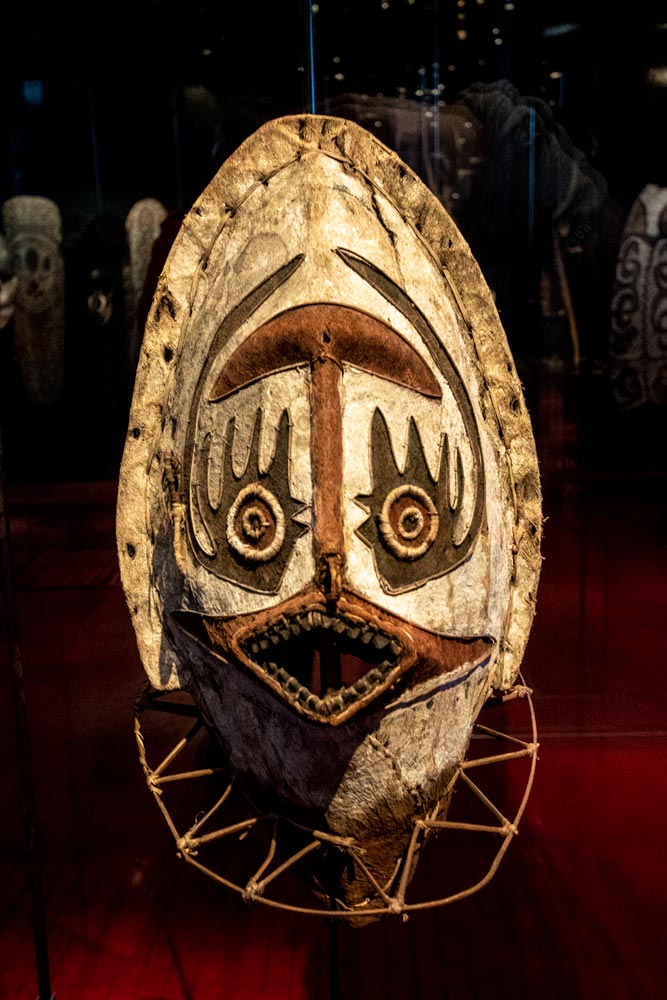 Yes, the Louvre is the biggest museum highlight in town, and it's definitely a must-see. But don't restrict your visit to just the Louvre. Paris has plenty of diverse museums that would be THE place to go in every other city.
Musée d'Orsay is home to the biggest expressionist collection in the world, and the Musée de l'Orangerie hosts Monet's biggest masterpiece – The Water Lilies murals. If art is not your thing, the Branly Museum has the most engaging tribal exhibit I've seen, while Les Invalides gives you the unique experience of seeing Napoleon's tomb.
There is much more scattered all around Paris, and sticking just to the Louvre would be a shame.
That's all from me, now you know what NOT to do in Paris. To get your even more Paris-excited I reccomend checking my awesome Paris quotes collection.
————————————
If you haven't planned your trip there yet, find out how I plan my trips!
————————————
I have 32 bucket list ideas for France. See my impossible bucket list of 1700+ adventures!

Is there anything you would add to the list?
---
Some of the above are affiliate links and I will earn a percentage of the sale if you purchase through them at no extra cost to you. This helps keep my site running – so thanks in advance for your support!