Do you know what Biopark, Valencia is?
Located on the east coast of Spain, just 300km away from Barcelona, Valencia is the third biggest city in Spain. This exciting city is also home to the best zoo in Europe. Valencia's Biopark though is not your typical zoo. You won't find any cages there, because the new concept this park is running (called zoo-immersion) wants to make the guests feel like they are really in Africa. And in Africa, the animals are not in cages.
Covering ground of over 100,000 square meters, a trip inside the park feels more like a safari than a trip to the zoo. I'm not a big fan of zoos in general. The whole idea of keeping animals imprison just to entertain humans is repelling to me. However, the animals inside Biopark, Valencia are born in captivity, and they can't survive on their own in the wild.
Even though they may live a boring life – they are well-fed, well-taken care of, and serve a purpose to educate the next human generation about the importance of preserving the animals on our planet. Because, like the caretakers in the Biopark like to say -" We protect what we love and we love what we can understand."
From lemurs walking freely among people to Rhinos taking an afternoon nap, no matter what your age is, I can guarantee, you will enjoy Biopark, Valencia.
Here are my 25 photos that will make you want to visit Biopark, Valencia, right now!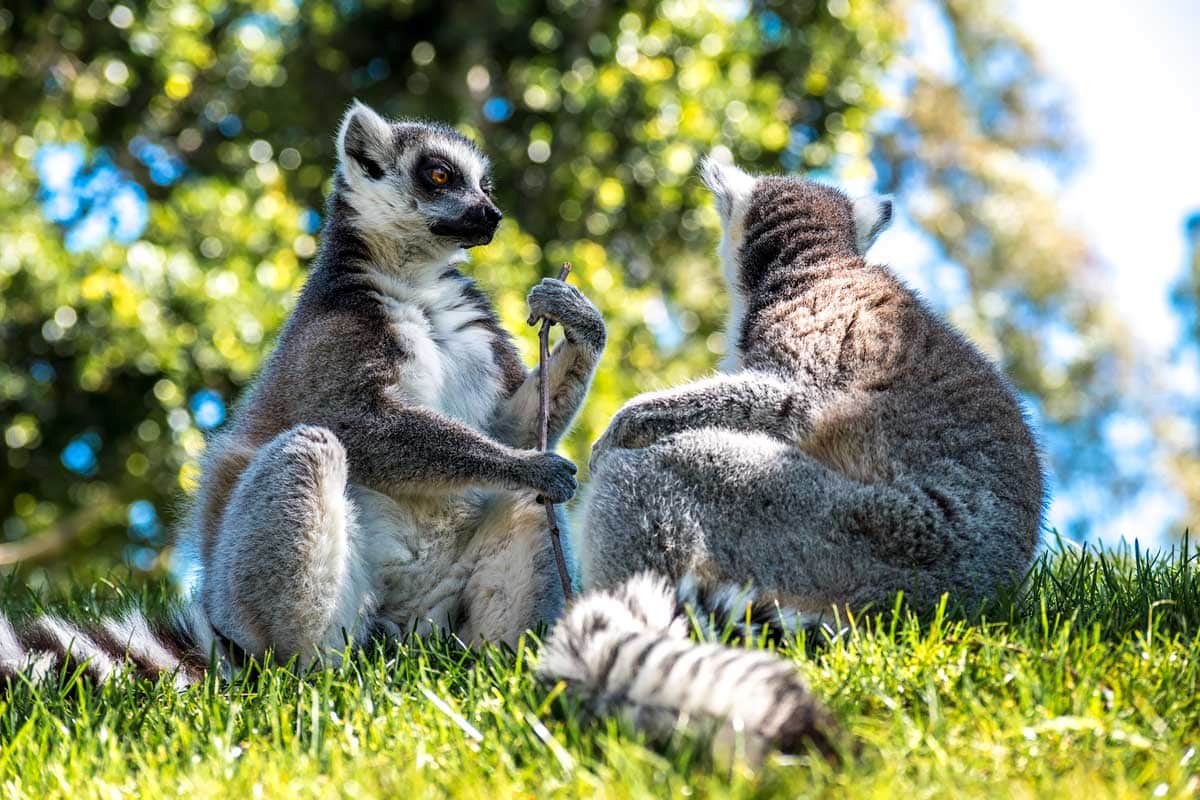 Useful information about Biopark, Valencia
Prices:
General 23.80 EUR
Single Child 18.00 EUR
Group General 18.50 EUR
Group Child 12.50 EUR
Special discounts are available for:
Large families: 15% off. Proof of family documentation must be provided in order to obtain the offer.
Under 25s (student cards): 15%.
Disabled/pensioners: additional 15%, prior accreditation.
There is free entry for children under 4 years of age.
You don't want to wait in line? Get an Online Ticket
How to get there?
Address – Av. Pío Baroja, 3, 46015 València, Spain
Buses – EMT: buses number 3, 29, 61, 67, 81 and 95.
Metro – metro stops Nou d'Octubre, and Estació de Túria are the closest to the park
Opening Hours:
Differs by the season. Check out the opening hours and the activities inside the Biopark.
And if you want to see more things in Valencia, this off-the-beaten-path guide would be a great start.
That's all from me, I hope you enjoy your Biopark experience!
————————————
If you haven't planned your trip there yet, find out how I plan my trips!
————————————
I've got 25 bucket list ideas for Spain. See my impossible bucket list of 1700+ adventures!
Have you been to the Biopark in Valencia?

Some of the above are affiliate links and I will earn a percentage of the sale if you purchase through them at no extra cost to you. This helps keep my site running – so thanks in advance for your support!