Have you ever heard of Caramoan? Or Tayak beach? Unless you're a die-hard Survivor franchise fan, I'm pretty sure you haven't.
You may have heard, that the Philippines is THE upcoming travel destination in South-east Asia. But while travelers flock around Cebu, Bohol, and Palawan, the islands of Caramoan are not even considered in the itinerary.
And this is perfect!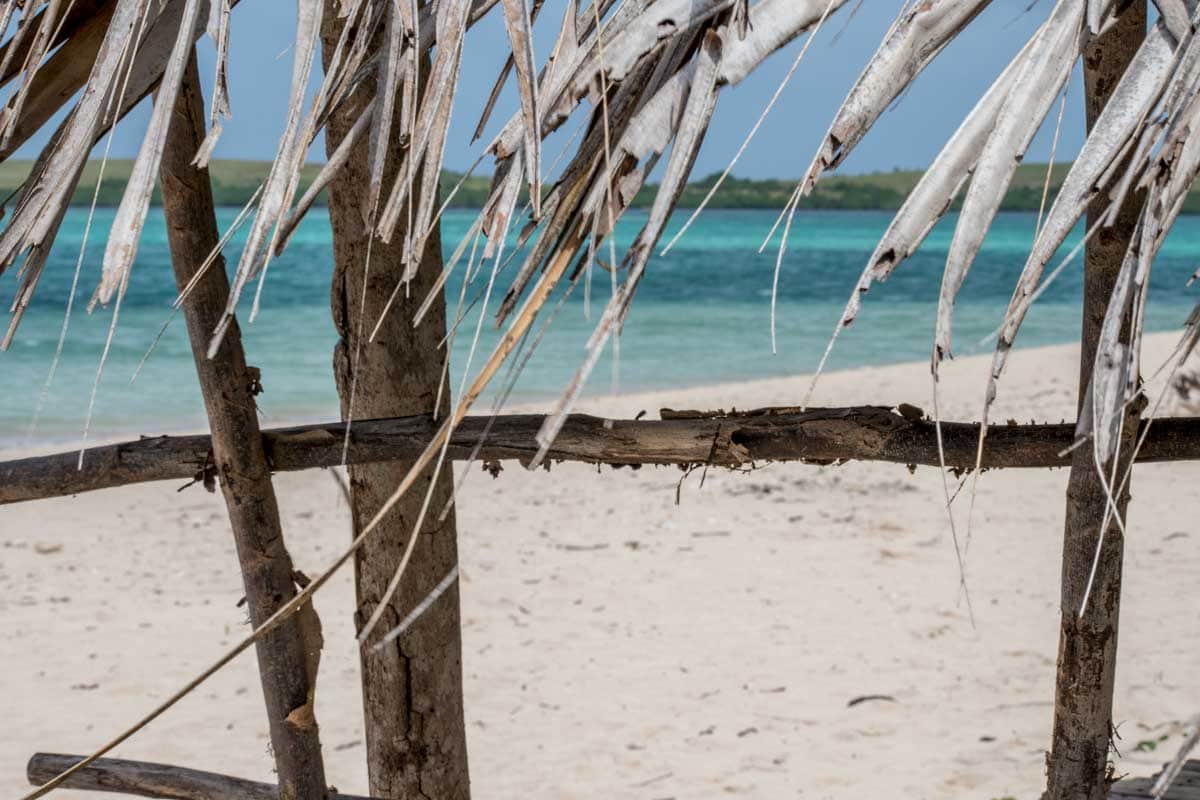 Where is Caramoan?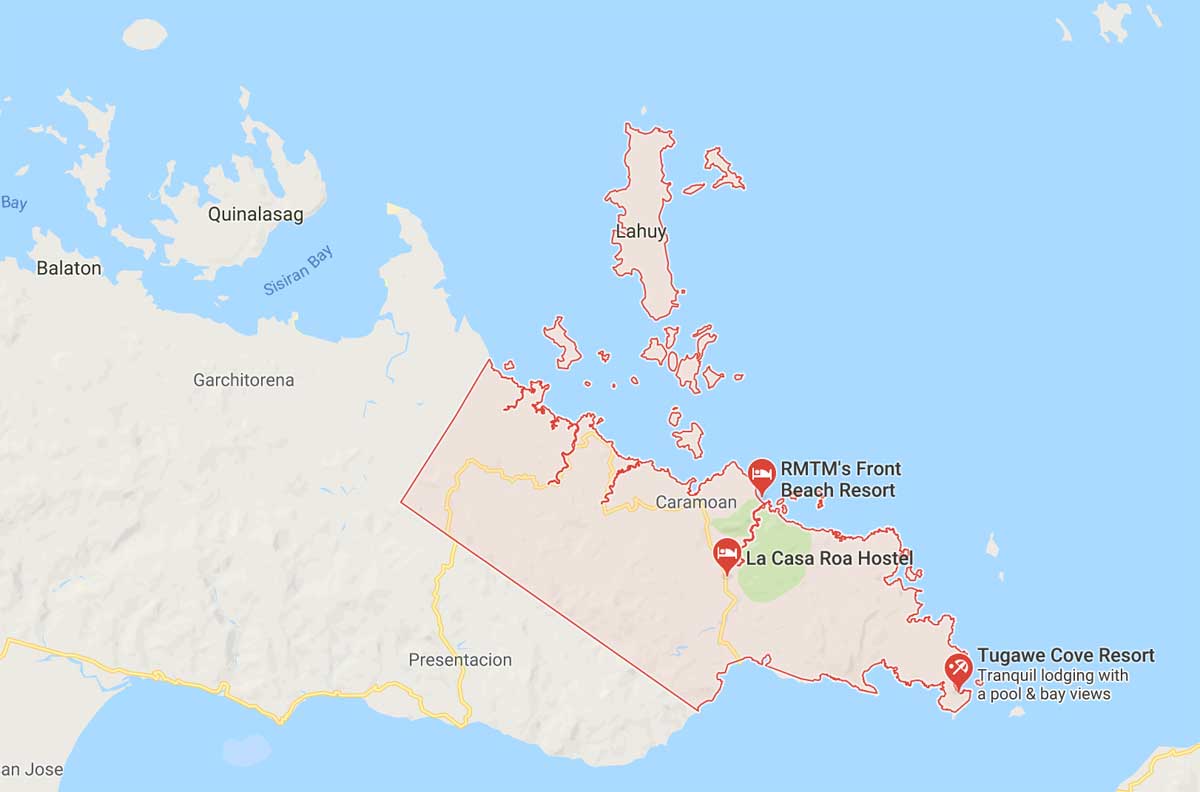 The Caramoan municipality is situated on the tip of the Caramoan Peninsula and is home to the Caramoan National Park (yeah, a lot of things are named Caramoan there).
With its 100sq miles, Caramoan is not a significant area, but its 45mils of coastline make it a perfect tropical getaway.
The islands became famous when the TV reality show Survivor decided to use the location. The US, Bulgarian, Serbian, Israeli, Chezh and many others, all used those magical islands as their shooting ground. And this is how I found out about the magic of Caramoan.
If you've read the about me section you already know it but if you haven't – several years ago, I played in Survivor myself, and it was my first travel, the one that changed my life forever. And yes, it was shot in Caramoan, Philippines.
My Caramoan Background
My biggest adventure to this day – the event that divides my life to before and after. I can't count the times when I was feeling down and dreaming of going back there. To live the life of adventure again, to see this another world again.
It was one of those moments when I decided to go back. The route was still fresh in my mind, and I had the need to return to my sacred beach for a cleansing.
Fast forward a delayed flight, a missed flight, a broken bus, and some breath-taking rice terraces views in the north part of the country I was sitting on the plane to Naga, and my heart was racing.
Am I really doing that? Am I really going to the sacred place that made me who I'm today?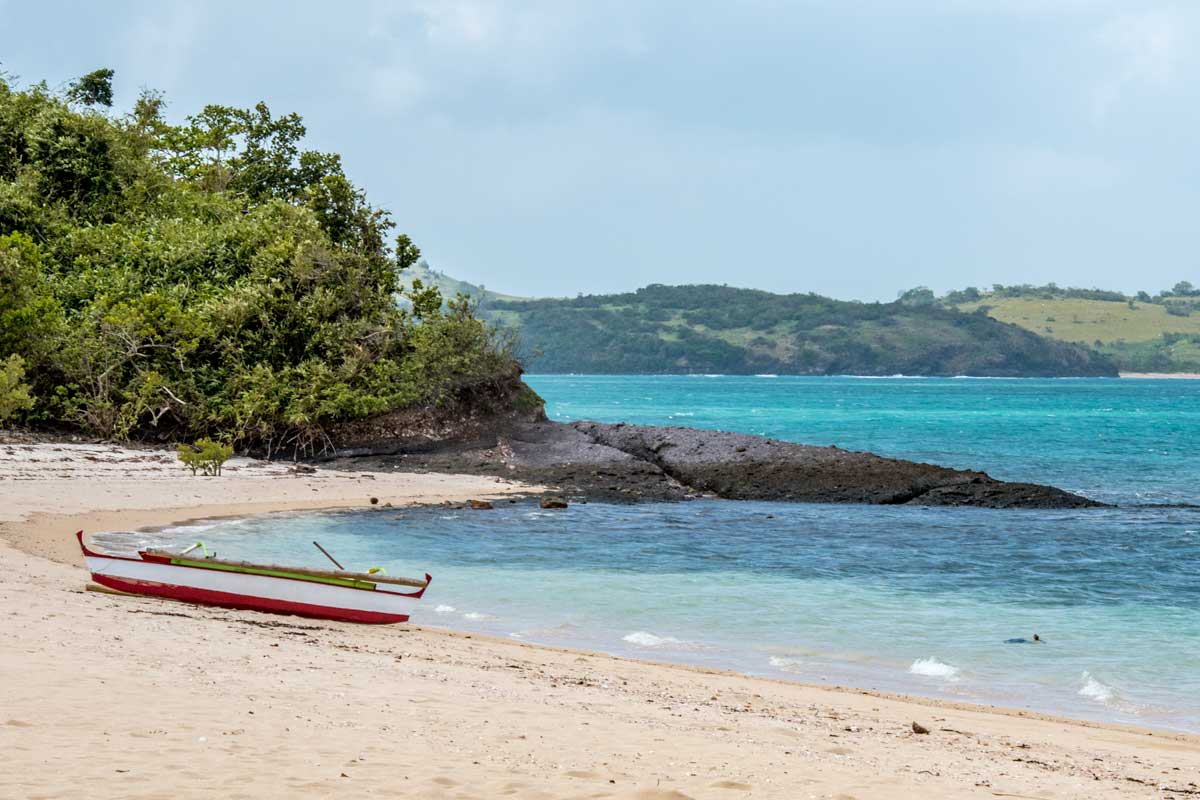 Actually, I was flying to the city of Naga, the only city in the Camarines Sur area with an airport. Once on the ground, I overplayed for a taxi to the center of the town where the SM Naga City Mall was situated. Right next to it, I remembered, was the bus station. It was astonishing how nothing had changed. Even the Pizza Hut I ate 8 years ago was still in the same place.
You know, I always advise people to have the details of transportation and accommodation prepared before they even get on their first flight. I'm ashamed to admit I was totally underprepared here.
I had no idea when the buses to Caramoan were leaving or where their last stop is, and I ended up waiting for more than 4 hours at the bus station.
See Also: The Ultimate Thailand Itinerary
The Bus
Let me tell you something about the buses in Naga. You have two choices – an old bus with AC or an old bus without windows.
I got lucky and got the one with the AC. It was such an adventure in itself. Small seats only a child could fit properly, a lot of native luggage including odd fruits I had never seen before (turned out to be Jackfruit) or live chickens stuffed in boxes.
There was also a TV with Filipinos singing some reggae songs I've never heard of. They must've been popular though since the other passengers knew every word of the songs, and wasn't shy to show it (TIL: The Philippines are the number one karaoke nation).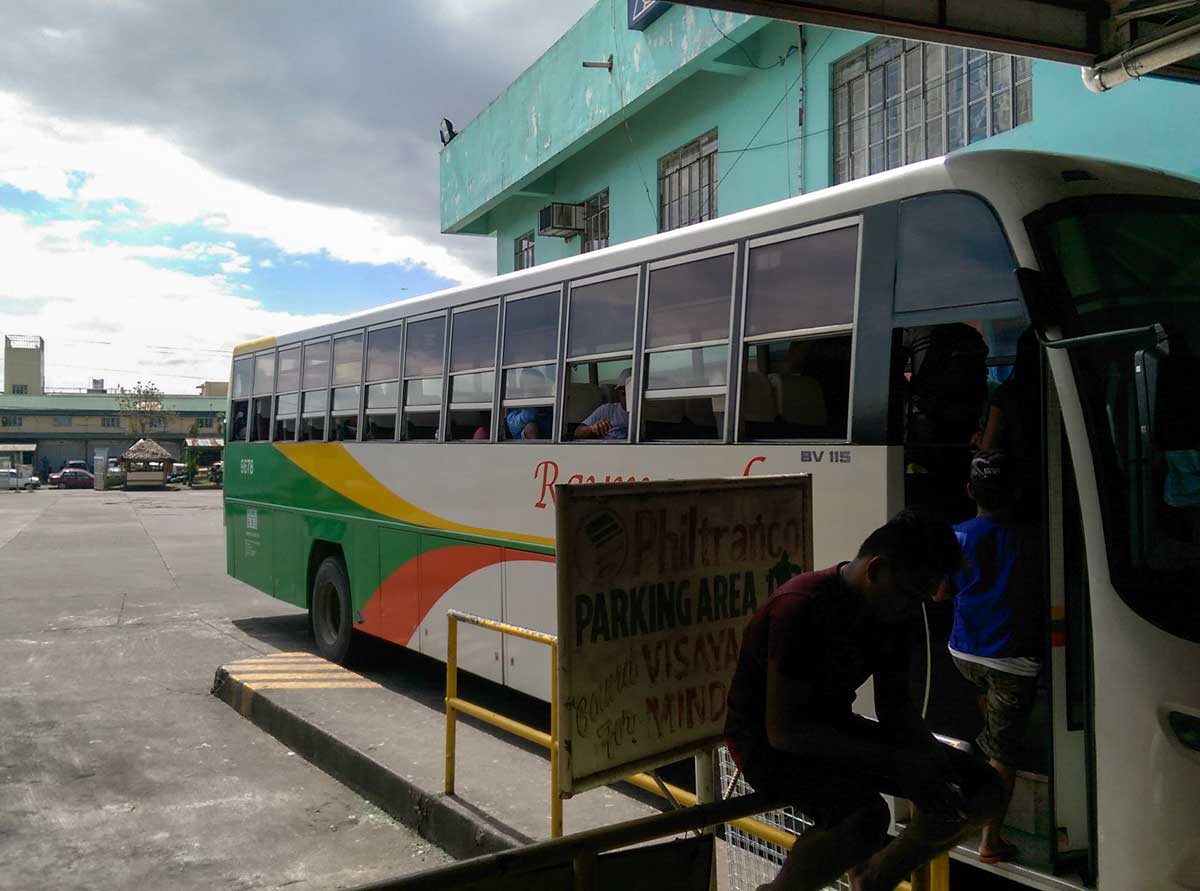 So there I was, struggling to fit on my seat, with a local guy singing reggae next to me and a box full of chickens in front. The bus was speeding on the dark jungle road, and it felt like it's going to get out of the road at any moment. The whole situation was so ridiculous that I start asking myself: 'What are you doing here? Are you insane?
Then someone opened a window.
A perfect blend of fire, rain, coconuts and salty ocean air filled my lungs, and I knew I was right where I had to be.
Why on Earth would I be anywhere else?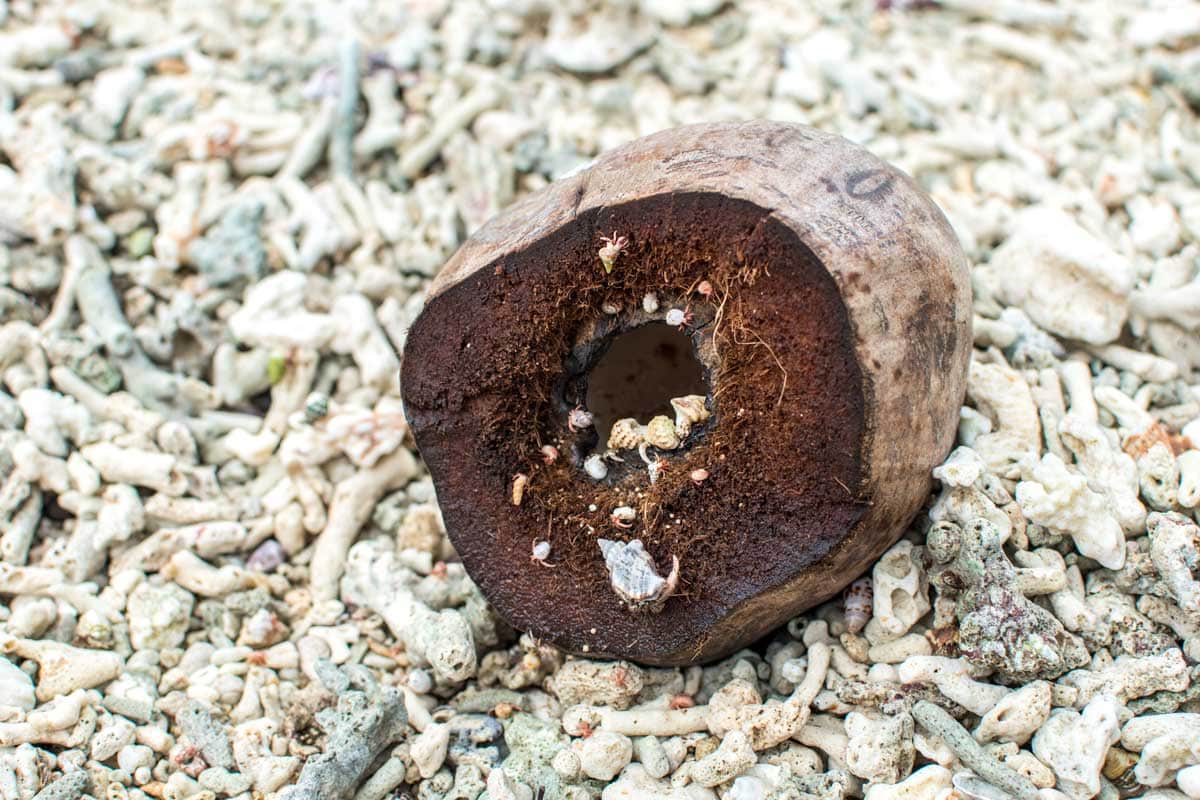 The bus was stopping every 15mins to pick up or drop off someone, so the whole journey took more than 4 hours. When we got off, even though it was a late afternoon, it was already pitch black, and it was pouring!
Welcome to the tropical jungle.
Luckily, the hotel I'd booked just a few hours ago via Facebook, had sent a guy with a tricycle to wait for us and in 20 minutes I was preparing to spend my first night in Caramoan in a cozy bungalow next to the mythical (for every Survivor player) Gota beach – the place where the tribal council was held.
See Also: Bohol Picture Gallery
Caramoan Journey – Day 1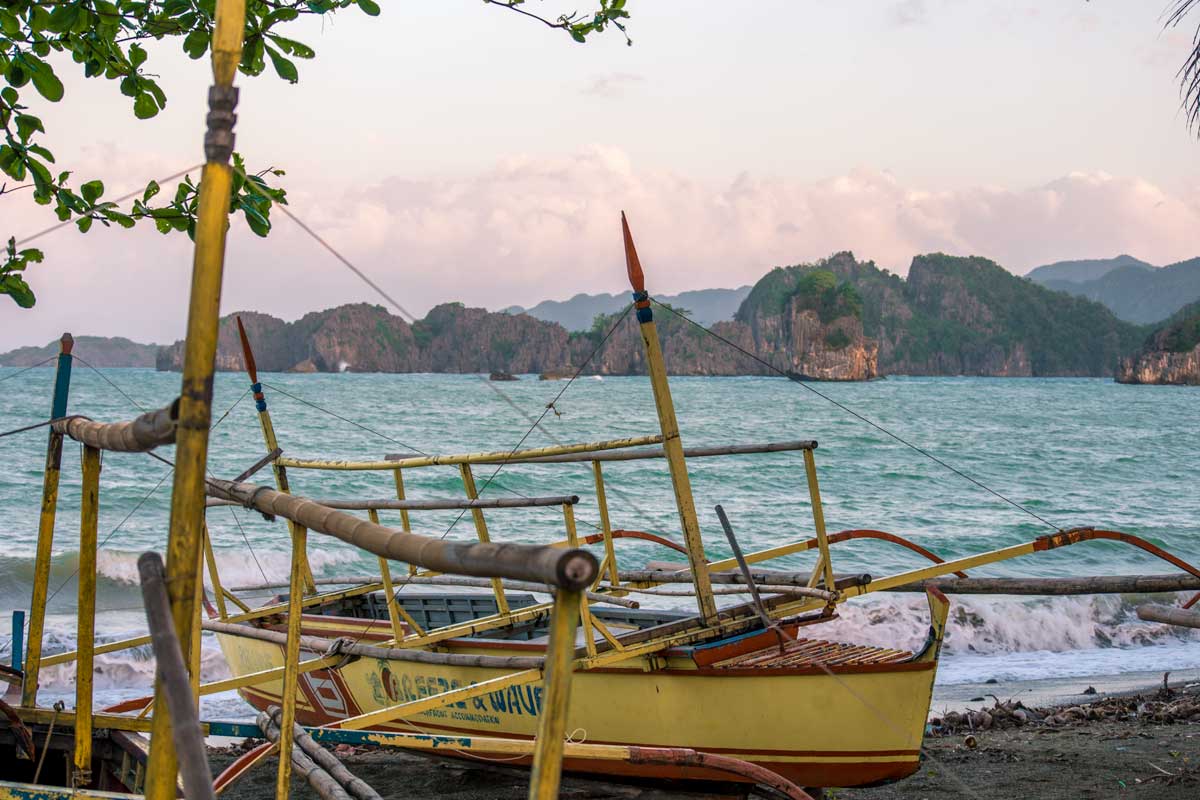 My day one started with a Bang! More like with a thunder actually, and it was the scariest thunder in my life. I had only two days in Caramoan, and I couldn't afford to miss anything due to bad weather. Luckily, after breakfast the sky was clear, and we were ready to do some island hopping.
This was my first island hopping ever, and even though I have dozens of islands under my belt today, this was the most unique one of them all.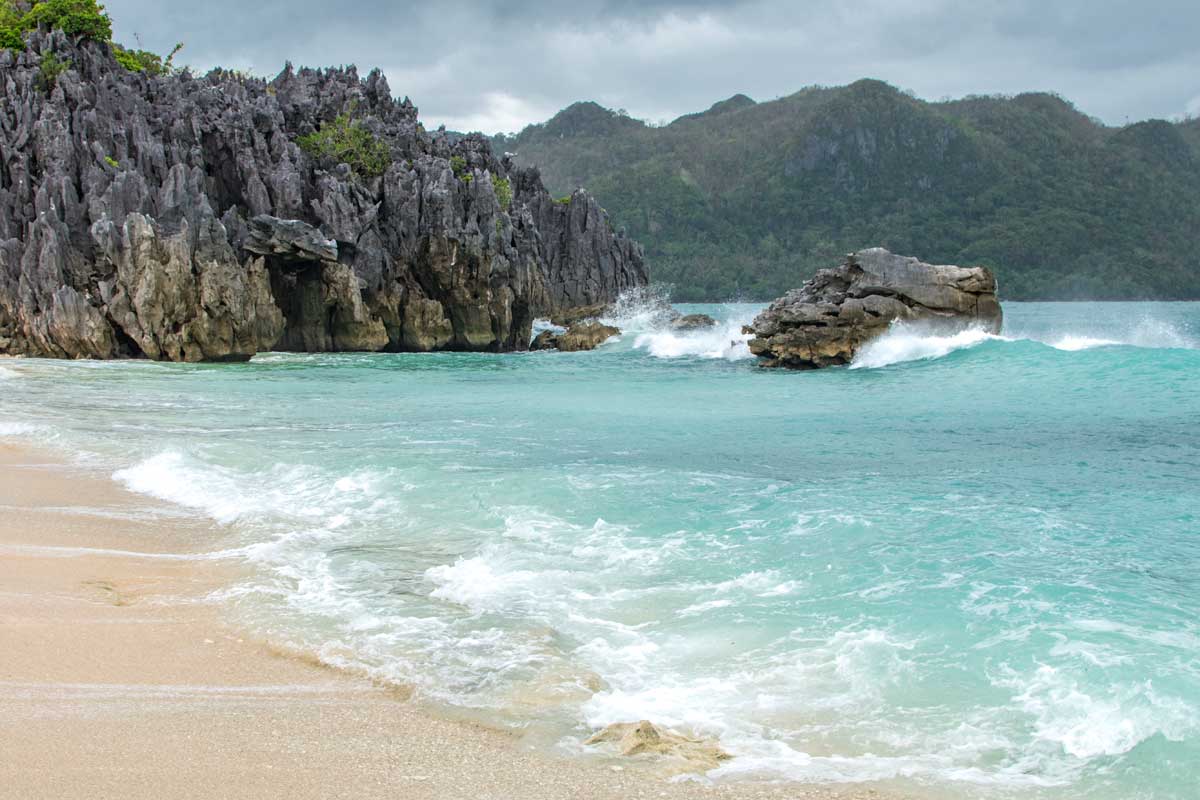 The sky may have cleared, but the sea was still quite rough. Me and my buddy were accompanied by two local boatsmen, and within 5 minutes in our small wooden boat, we were already soaking wet.
I didn't care. I was beyond excited, and couldn't wait for my boat to embark. I wanted to see every island, mini island and coral reef on the way to my ultimate goal – Tayak Beach.
Tayak Beach was the place where my tribal camp was located, all those years ago. The place I had my first out loud wow-moment. The picture-perfect tropical beach lagoon surrounded by typical Filipino limestone rocks and a jungle lake in the back.
Imagine my surprise when the boat went in the opposite direction of the rout embedded in my mind.
'Tayak Beach is the last one', one of the boatsmen said.
Ok, I waited years for that, I can wait a few more hours. Let's see what else Caramoan has to offer!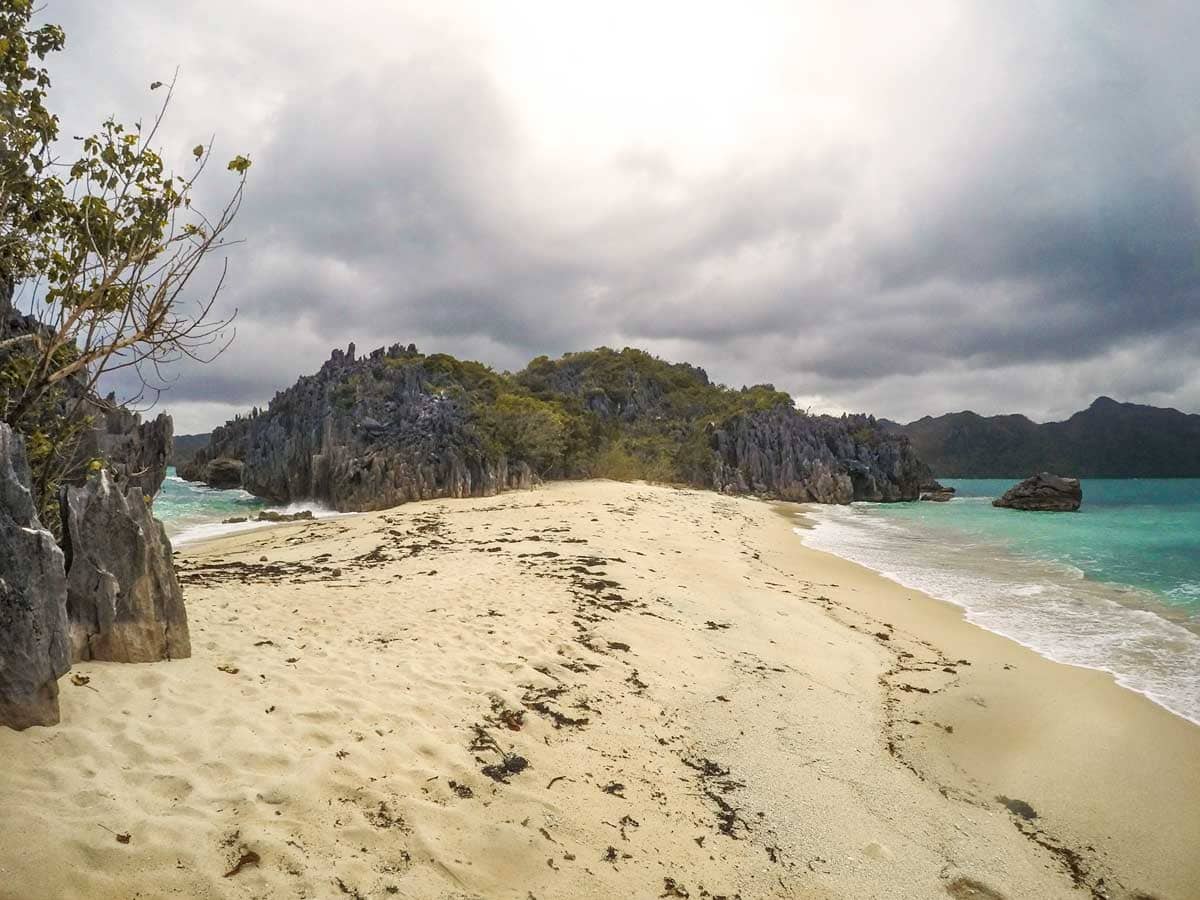 The first island of the trip was not really an island. It was shallow water in the middle of the ocean with some shafts around it. Looked like a poor man Maldives resort and I loved it.
I drank a coconut, took some photos and genuinely enjoyed the turquoise crystal clear water. You can't find this back in Europe… especially in February.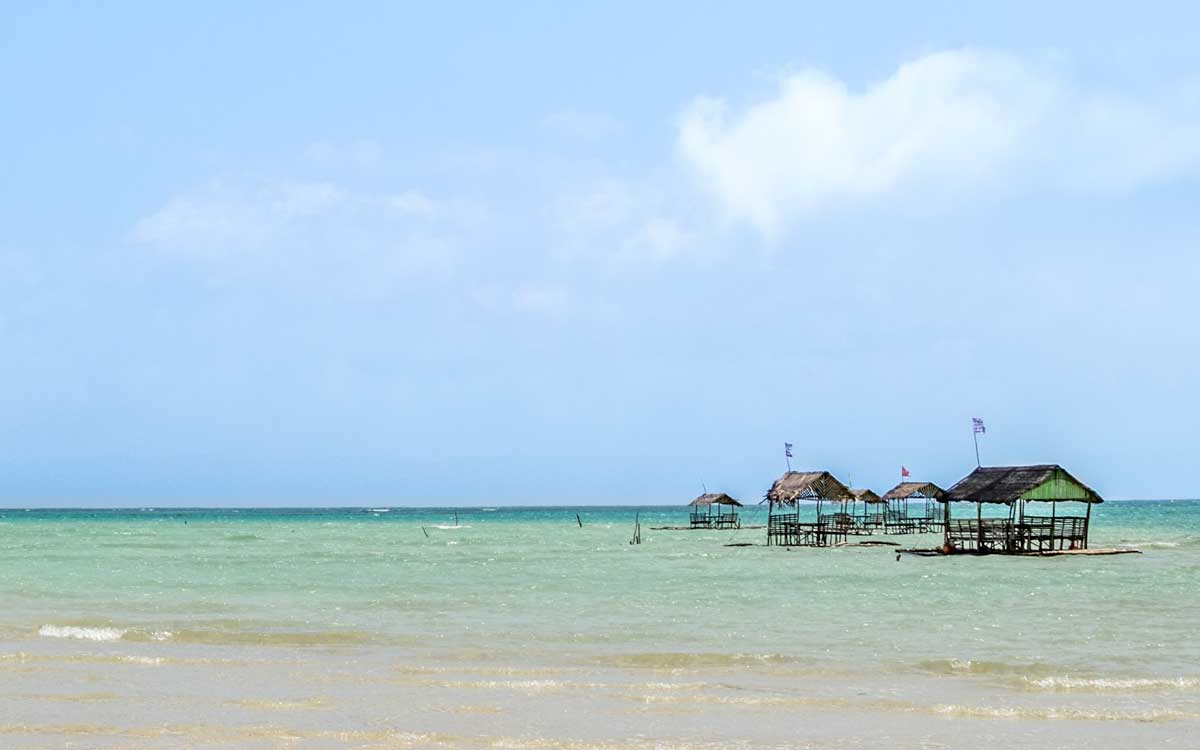 The second island of the day didn't disappoint too. It felt built for photos. A single boat left on the shore, a weird tree trunk, some small wooden shafts – all the props you can ask for were already there.
And the best of all – not a single person to be seen.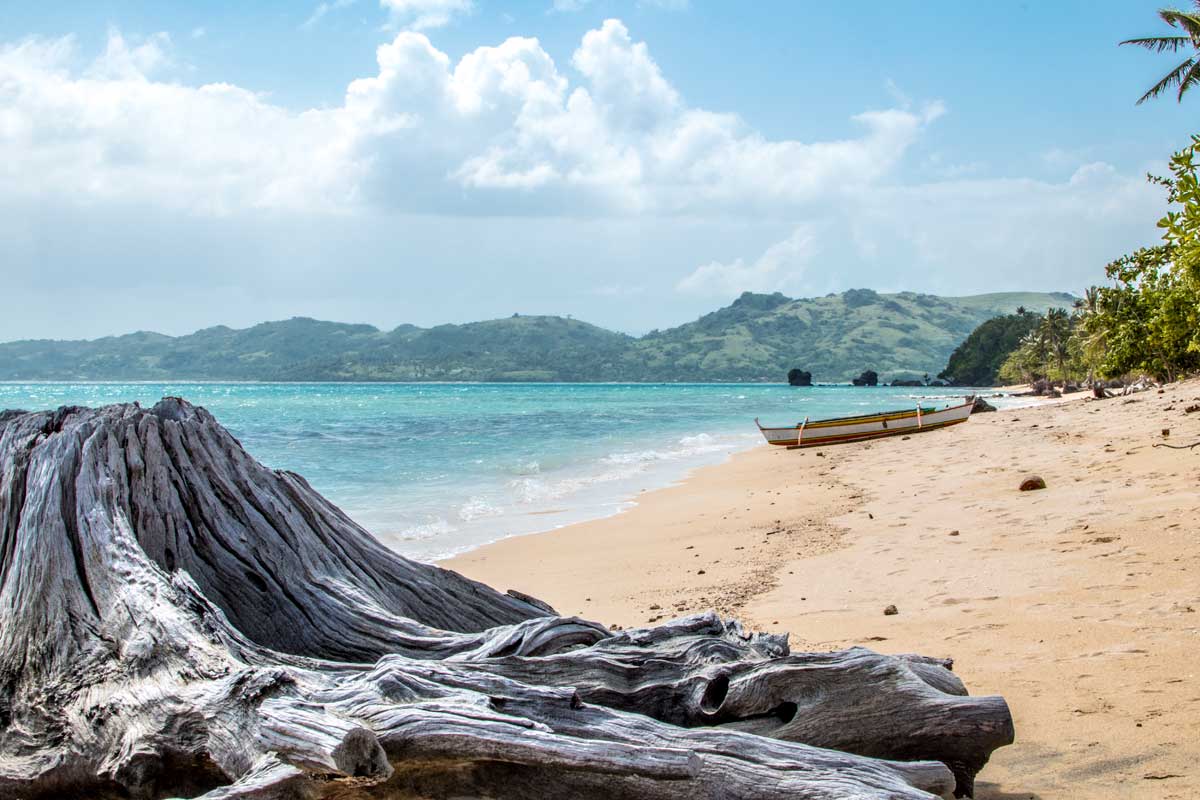 Island number 3 was an island I remembered to have played some games on. It wasn't the most picturesque island in Caramoan, and there were some Chinese tourists already there, so I left the camera behind and enjoyed the first February ocean swim in my life
. I couldn.t help but sympathize with all those poor souls back home, struggling in the negative-25 frozen kingdom. At this moment, I felt I've found the key to life!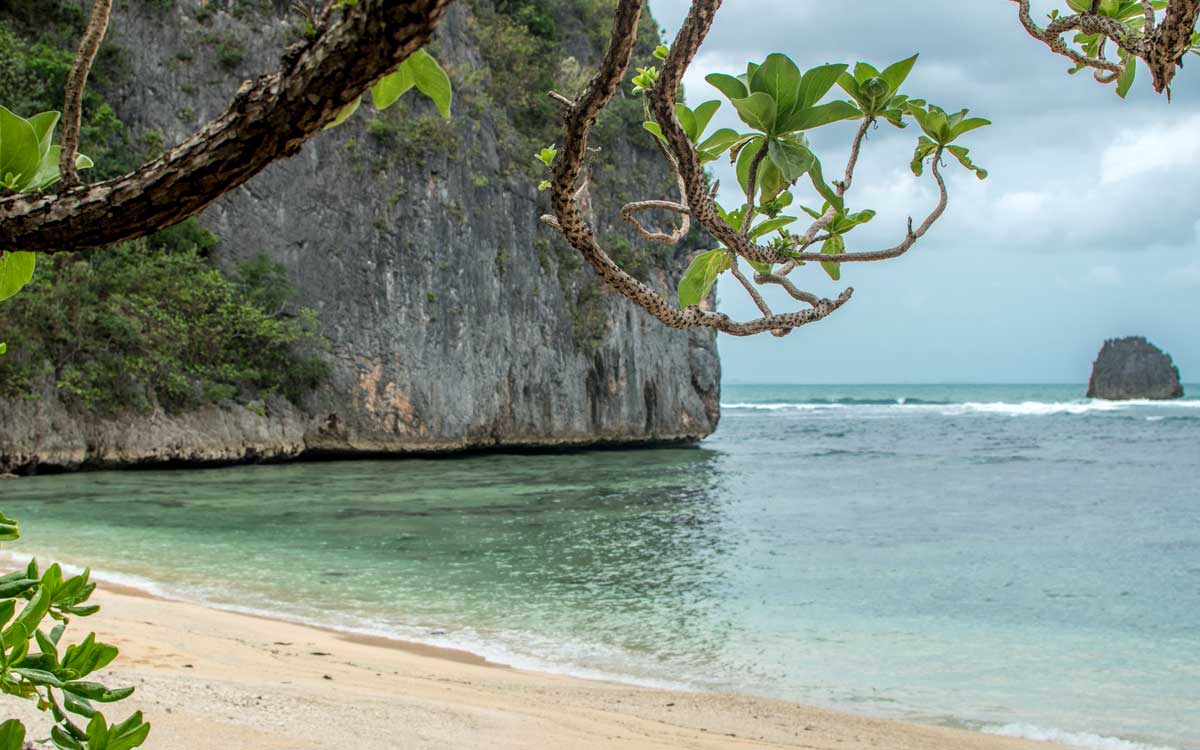 And finally, it was time for Tayak beach! We made our way through some mangroves, and after an hour or so, a familiar picture started emerging in front of me. Here it is, my favorite place in the world, my sacred temple – Tayak beach!
'We can't get there', one of the boatsmen said. 'The sea is too rough.'
The gods were playing some sinister joke on me; I had traveled through air, land, and sea, only to glimpse my beach and go back. Good thing I had one more day in Caramoan.
Back on the shore, we took a walk around Gota beach. The place had grown a lot since the last time I was here. Once made from bamboo, the houses were now solid wood and concrete. There were few hotels and even a survivor memorabilia gift shop.
The best things had stayed the same though. Dozens of fishing boats on the shore, fishermen fixing their nets, and kids playing with sticks and old tires. That smell of ocean, fire, and coconuts was filling the air again.
The pure essence of the Philippines was compressed into this small fishing village named Caramoan.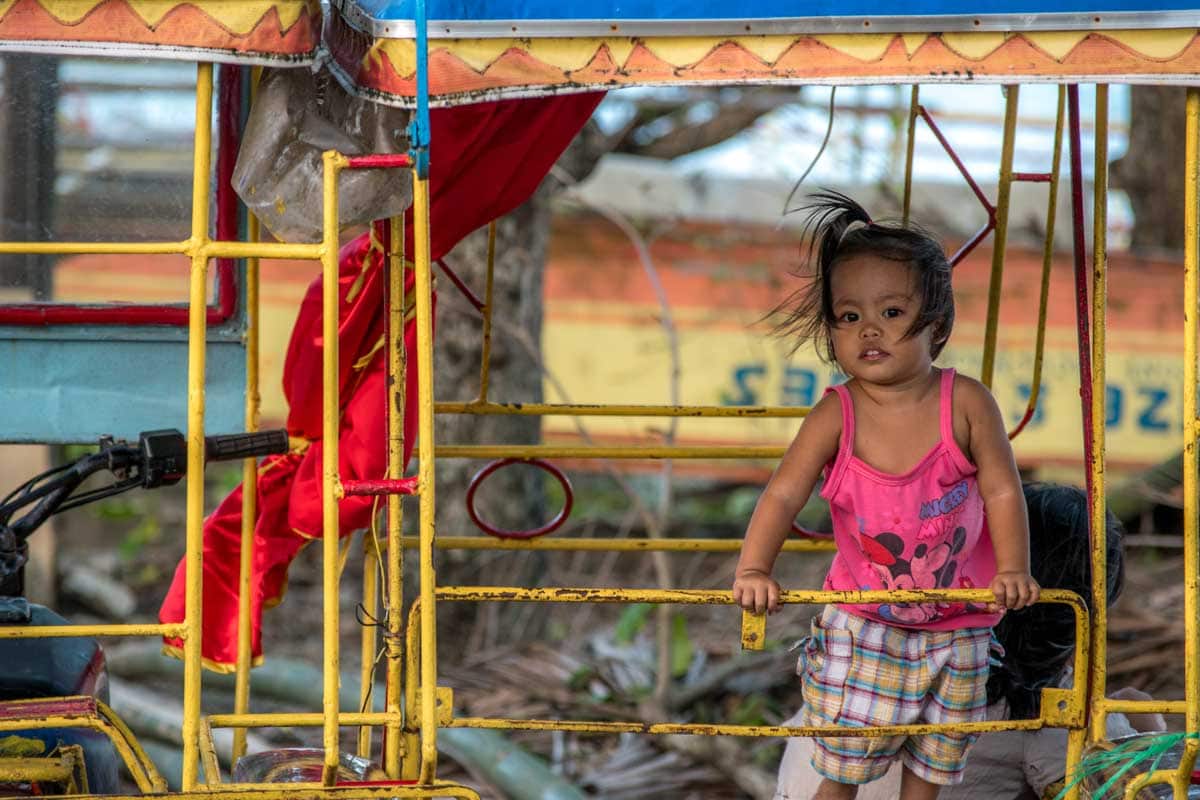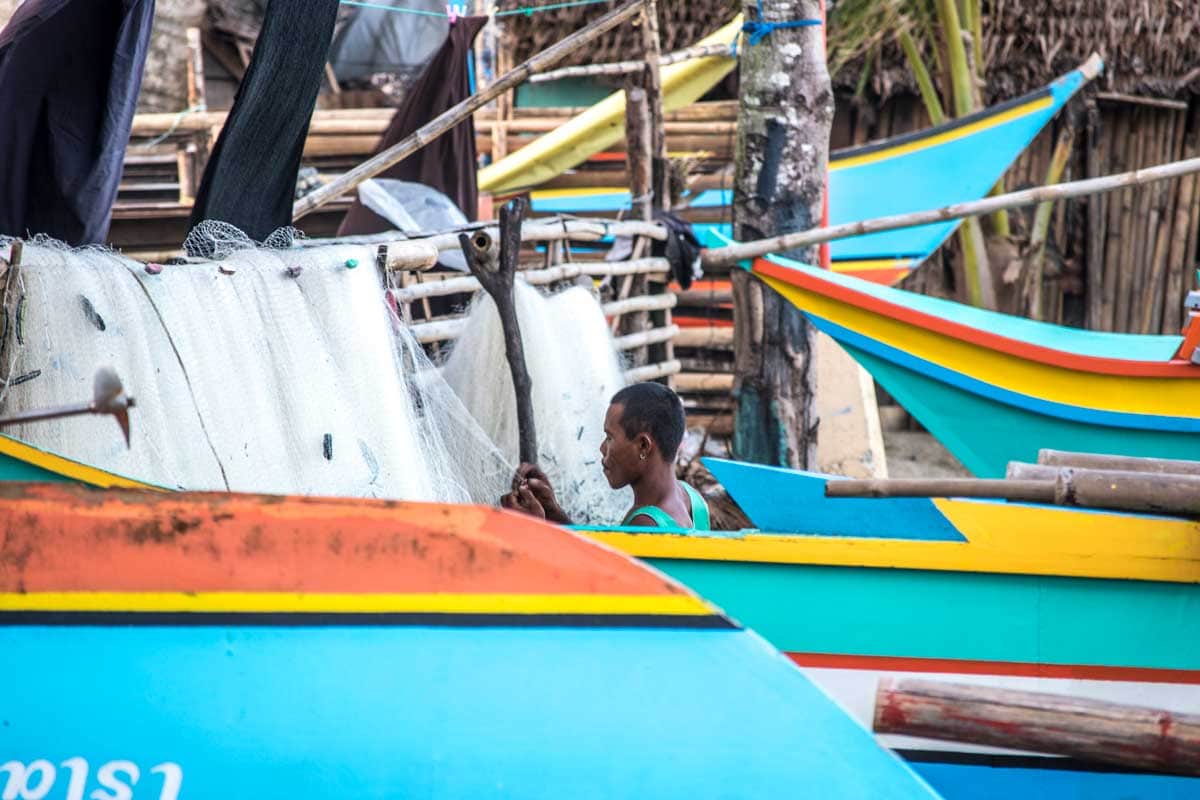 Caramoan Journey – Day 2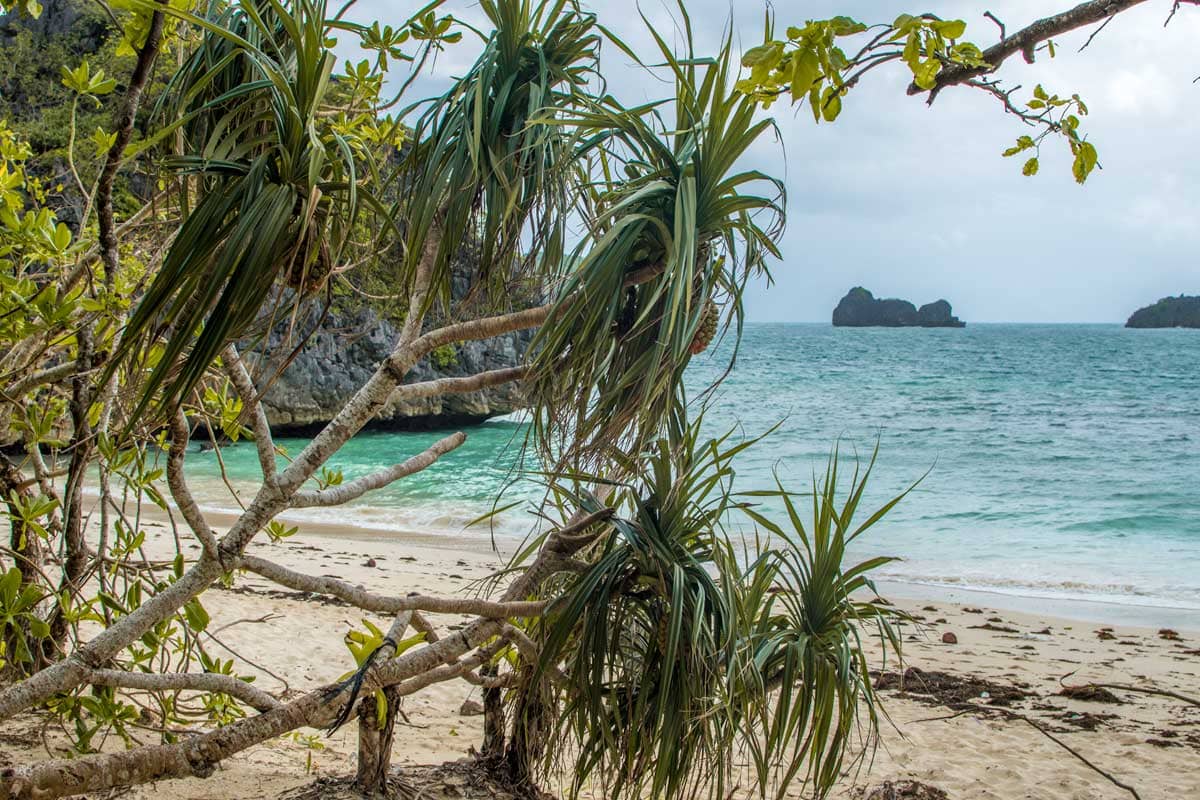 My second and last day in Caramoan began like the first one – gloomy sky and a restless sea.
This time we headed in the right direction – straight to Tayak Beach. I'll admit, I was scared. I had traveled 10.000km just to get back to this beach, and falling short just a couple hundred meters from it would've been disastrous. At this time, I was seriously contemplating jumping into the water and swimming to the shore. I was pretty sure I can do it, but going back would've been a tough one.
It turned out I had some god on my side after all! Even though to me, the sea looked worse than the previous day, the boat crew said it's good enough, and we can go to the beach. 5 minutes later I was jumping and rolling around the sand like an overexcited golden retriever.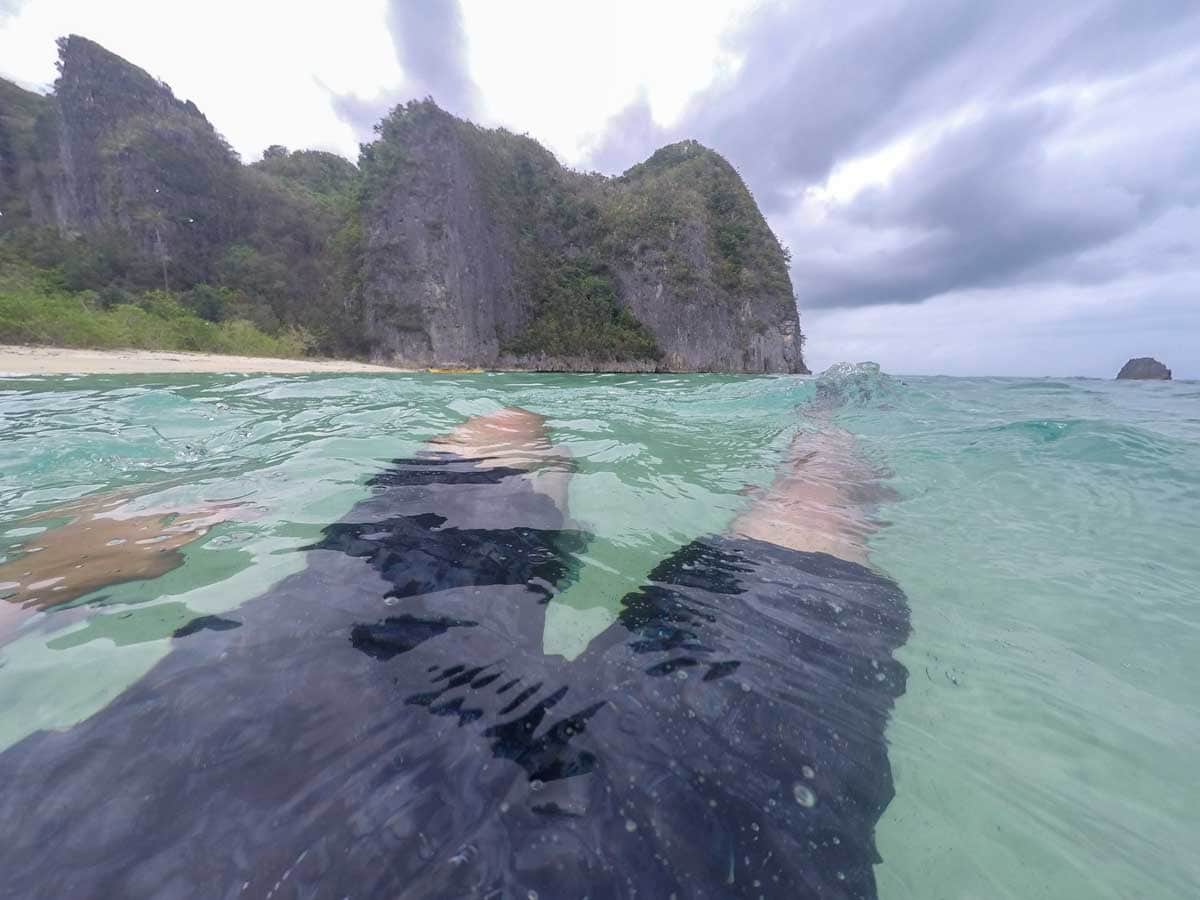 I've made it! And it was exactly like I remembered it (with some extra piles of trash). You could still see the markings on the tree where we counted our days, back there.
I showed my buddy around the camp, gave him a presentation about a tribal life, where we'd cooked, where we found a lake, a potato, etc.
In a few hours on Tayak Beach, I absorbed as much as I can, and I was ready to go back.
My mission was accomplished, and I felt so rejuvenated. As expected, my old beach has cleansed me once again, and I was excited to go heads on life again.
Don't go anywhere, little island. I'll be back soon…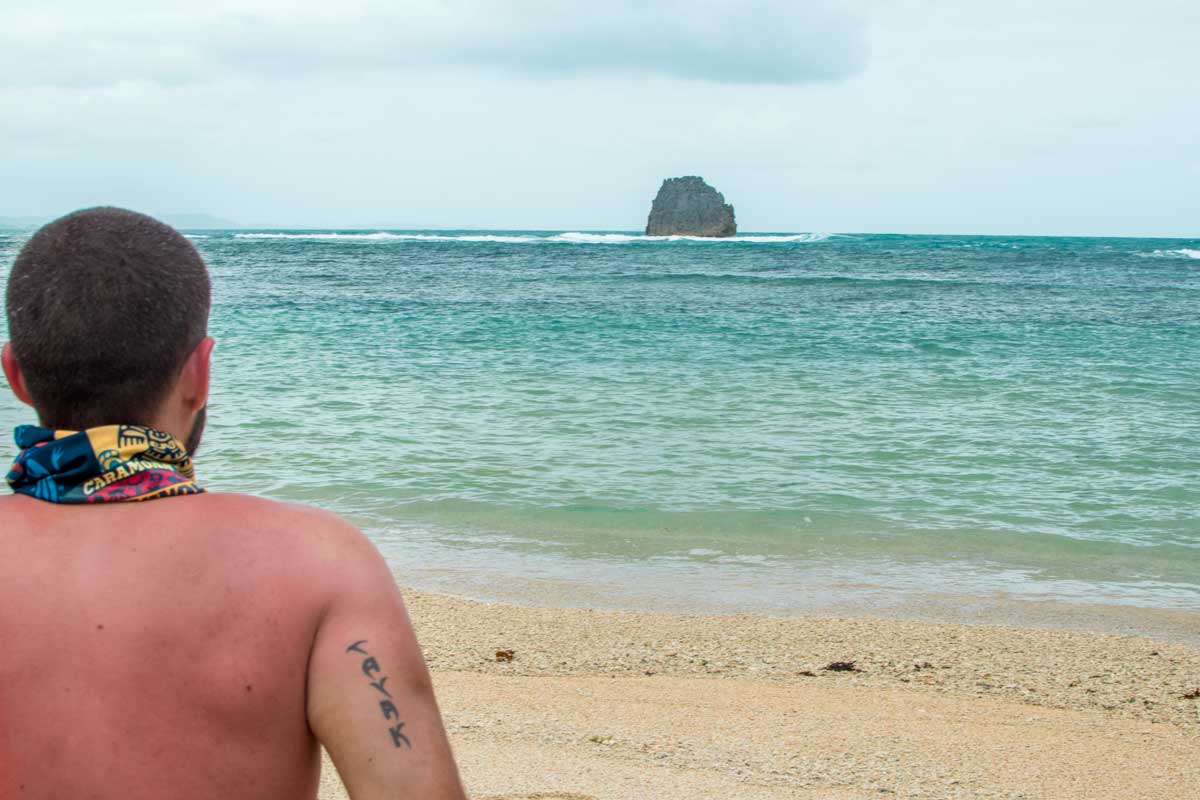 The day continued with two nearby beaches, one of them looking straight out of a movie (nowhere near as pretty as my Tayak Beach of course), and since the sea was starting to get rough again, the crew decided it's time to go back home.
Sitting on my plane back to Manila, I couldn't help but wonder, when it's going to be the next time I'm here? Is it going to take so many years again? But something inside was telling me it won't be that long this time.
The ad in front of me stated ' Remember today for the rest of your life', and I knew I was going to. I remember this day, the day my island show me the path once again, the day I decided I was destined to travel the world and inspire other people to do it too!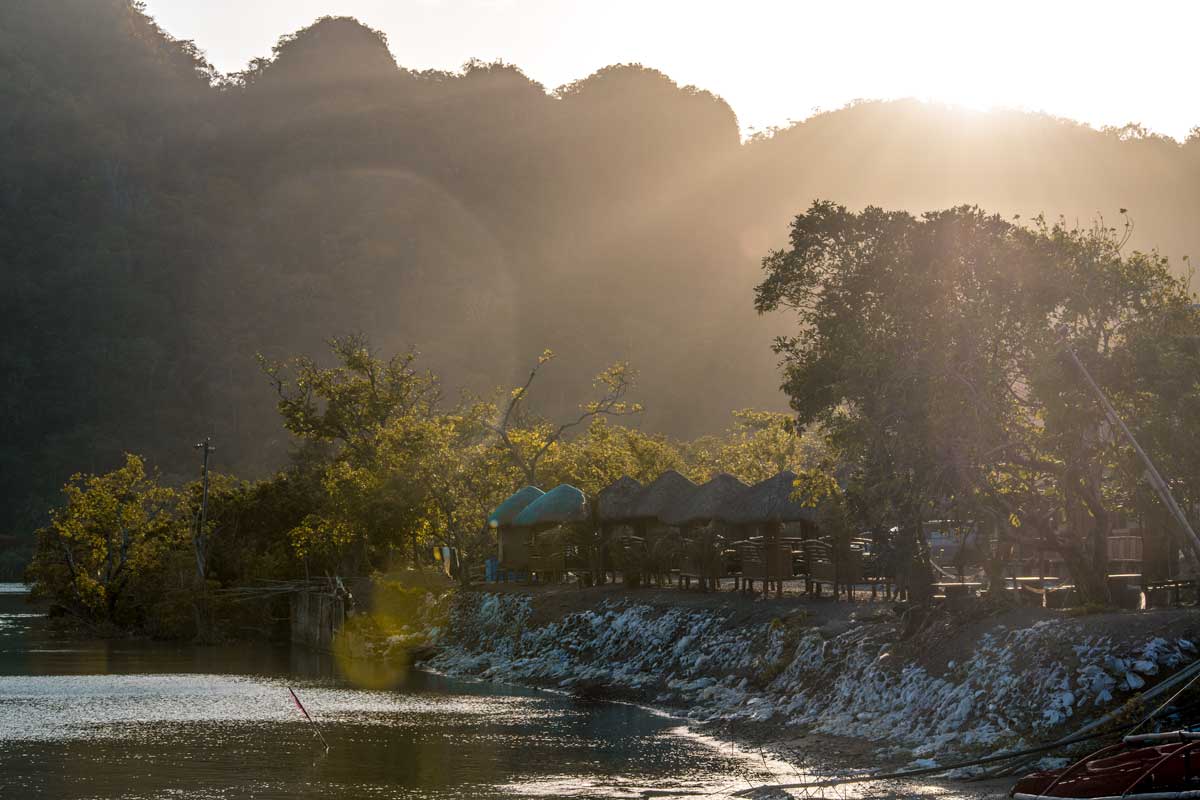 Some useful Caramoan info
How to get to Caramoan?
– Manila – Naga – Caramoan
The most convenient one for me – taking a short flight from Manila to Naga, then taking the 4 hours bus to Caramoan. Flight costs around 3000 PHP / 55 USD and the bus from Naga to Caramoan should be around 200 PHP / 4 USD. The East Bound Terminal aka Naga Van Terminal is located just behind the SM City mall in the center of the city.
I found Cebu Pacific to be the most affordable airline in The Philippines. If you are on a budget or you don't like air travel, you can also get an overnight 13-hour bus ride from Manila to Naga for 20-30 USD.
– Manila – Naga – Sabang Port – Guijalo Port – Caramoan
Instead of making a long trip with an uncomfortable bus you can go down to Sabang Port and take a boat to Guijalo Port. The boat should cost you around 150 PHP / 3 USD, travel time – 2 hours. One in Guijao, take a 30min tricycle ride to Caramoan city center. If you are doing this route, make sure you are in Naga no later than 9:00 AM. The bus to Sabang Port may take up to 2hrs and the last boat there is at 11:00 AM.
– Manila – Virac – Codon Port – Caramoan
This route is the fastest but also the most expensive of them all. Get a 1-hour flight from Manila to Verac (2600 PHP / 50 USD), followed by a 1-hour tricycle to Godon Port (300 PHP / 6 USD). Once there you need a local fisherman to drive you to Caramoan. Even though the ride is only 30-40 minutes, the price would be between 2000 – 3000 PHP / 38 – 57 USD.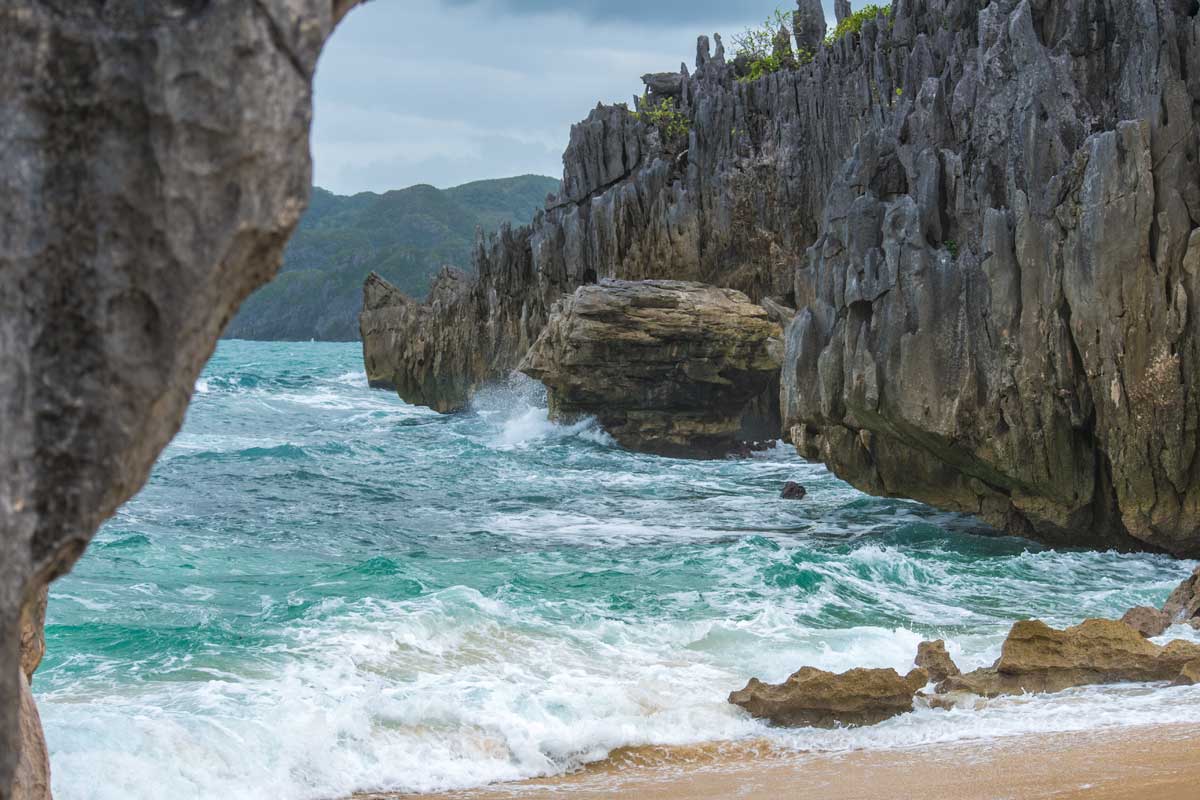 Where to stay in Caramoan?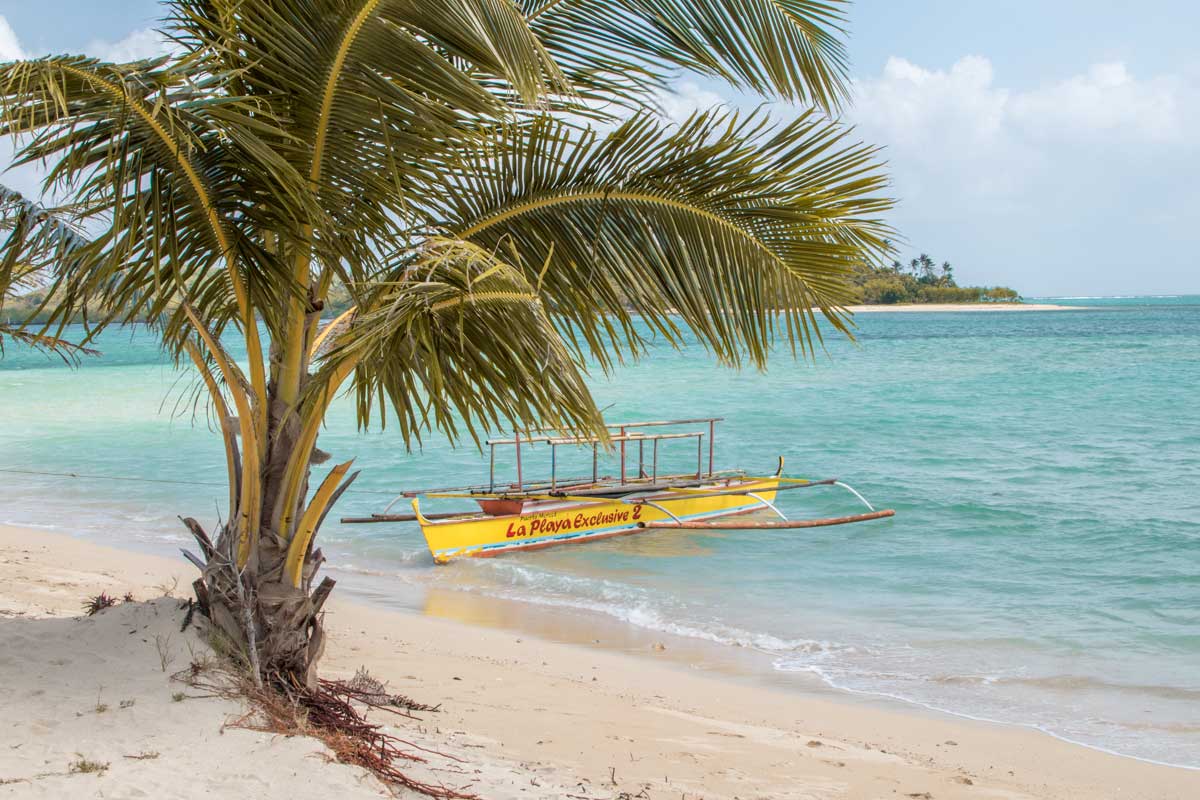 Where I Stayed
I stayed in the La Playa bungalows in the Paniman fishers village. Situated right on the beach, they were affordable, had their own island hopping tours, and were kind enough to greet me on the Caramoan bus "station" and bring me to the village. You can contact them on Facebook.
Luxury
Tugawe cove resort – infinity pools, private beach, a lake and incredible views everywhere around you. The best resort in the area but also the priciest.
Mid Range
Gota Village – The place where the Survivor film crews stay when they're in the area. Great location, right on the iconic Gota beach, and friendly staff will make sure you have a great Caramoan experience.
Budget
The budget options are surprisingly not that much. The best one I found was the Central Discovery Hotel, but its location was too far from the beach for my likings. If you know any other budget option worth mentioning, please let me know.
Important: Check with your hotel if any Survivor seasons are going to shoot around your dates. A lot of islands (including my fabulous Tayak Beach) are closed when the production begins.
That's all from me, I hope you enjoy this trip around Caramoan!
————————————
If you haven't planned your trip there yet, find out how I plan my trips!
————————————
I've got 17 bucket list ideas for the Philippines. See my impossible bucket list of 1700+ adventures!
Have you been to Caramoan?